'Accessories are the exclamation point of a woman'. Or so says Michael Kors and who are we to disagree? In fact, who would want to disagree, especially when there's just so much pretty out there to choose from? Your wedding is all the excuse you could ever need to indulge in jewels and accessories aplenty so today, it's simply wonderful to introduce you to the fresh and feminine work of Laurel Lime.
Designer Becky Henderson hand makes all of the Laurel Lime jewellery and, following the exquisite detailing we saw in the first part of her 'Flowers & Lace' collection, we're on tenterhooks for part two which is out super soon. Focusing on soft and delicate laces and silks combined with natural botanic beauty, the pieces all have a grace and elegance about them that is just beautiful. The Camille bracelet is a personal favourite and the matching Camille hairclip would be perfect for bridesmaids.
'I think the best way to describe my signature style is classic, with a romantic softness and vintage twist,' says Becky. 'I've always loved the unfussy, delicate, tailored style of fashion and jewellery which is how I wear my own accessories and I think this translates into my work.'
We are in complete agreement with Becky and this subtle, graceful approach runs through everything she does and is nowhere more apparent than in the way she approaches design. Each piece starts with a series of 2D sketches to perfect the design and then comes hours of choosing materials that will stand the test of time, matching colours and adding finishing touches. It's an involved process that Becky adores.
'My clients know that I love my designs as much as they love the finished jewels,' smiles Becky. 'I am so dedicated to creating something timeless that will be treasured long after the wedding day. I take my inspiration from everything around me and it doesn't take much to spark ideas – fashion, nature, fabrics, patterns, the seasons all contribute to my work.'
The choice of jewellery designed and hand made by Laurel Lime is just fabulous. The Downton-esque drama of The Gatsby Collection is pure flapper heaven and we're also more than a little bit taken with the bridal belts and sashes so why not add a little something extra to your gown for an easy-to-achieve touch of personalisation?
The fragile styling of the hair vines, combs and pins also appeals and those statement bracelets have totally caught our eye. Handmade and exceptionally charming, Laurel Lime offers bridal accessories that are the epitome of personal punctuation. Full stop.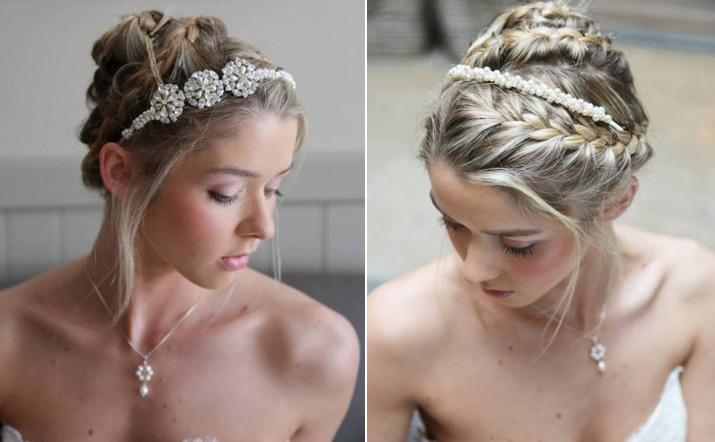 Whilst bespoke pieces are obviously priced individually, accessories from Laurel Lime start at just £10 whilst headdresses available from £80 upwards. Each piece is handmade and items can also be customised to create something delightfully unique.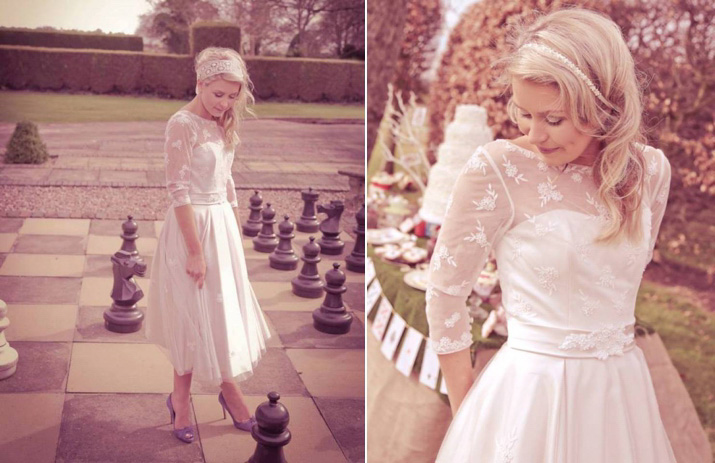 Laurel Lime is based in Birmingham and Becky welcomes brides to her home studio for consultations ahead of bespoke work. Items from the collections are dispatched worldwide or alternatively, you could take a trip to one of Laurel Lime's stockists if you prefer to purchase in person (and who doesn't love to try on such sparkling pretty?) Simply visit Laurel Lime online to view the accessories, shop and discover more and of course, you can find Laurel Lime on Facebook and Twitter.
Love Tamryn x
This is a sponsored post