The concept of bridal 'trends' have never really done much for me – whilst I enjoy fashion and reading fashion magazines, I'm just not driven or hugely influenced by 'trends' when it comes to weddings – I just know what I love and share what I love through these blog pages (luckily, a whole lot of you share my taste), but when it comes to bridal gowns, I'm drawn more to the idea of 'timeless'.  For me, that ultimately means any design that will stand the test of time – that will still look as breathtaking and sublime in 100 years from now, or that still looks as stunning now as it would have done back in the era it was inspired by.
A perfect example of what I mean can be seen in the dresses you see on this page here today, by bridal wear brand Eliza Jane Howell.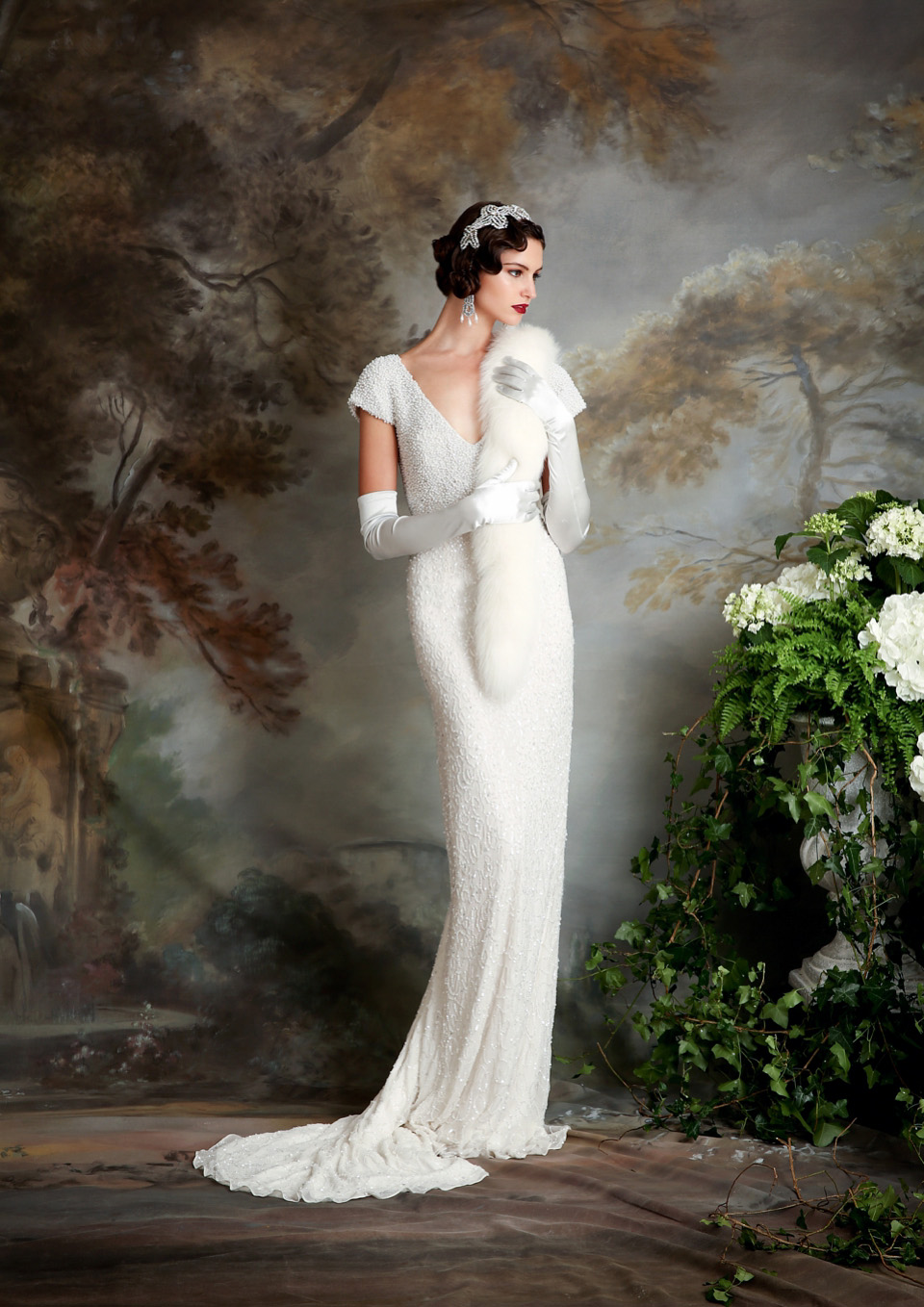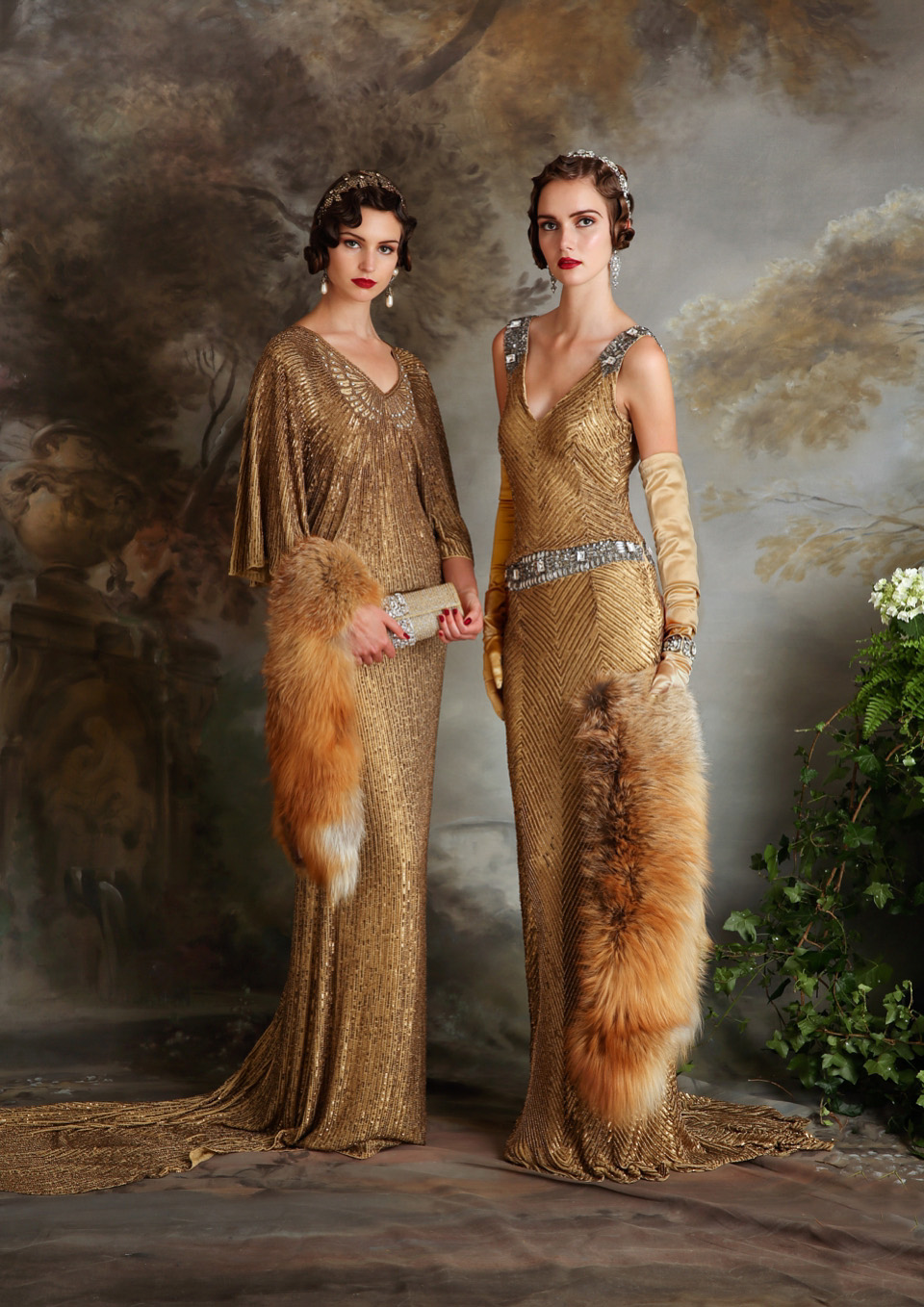 Eliza Jane Howell is named after the company's founder designer, Gill Harvey's Grandmother.  Gill Harvey has actually been designing ever since leaving the Royal College of Art.  Originally, she enjoyed world wide success with her knitwear collection, but more recently, it has been for her beaded red-carpet style gowns which ultimately evolved in to a sublime wedding dress collection called 'Eliza Jane Howell'.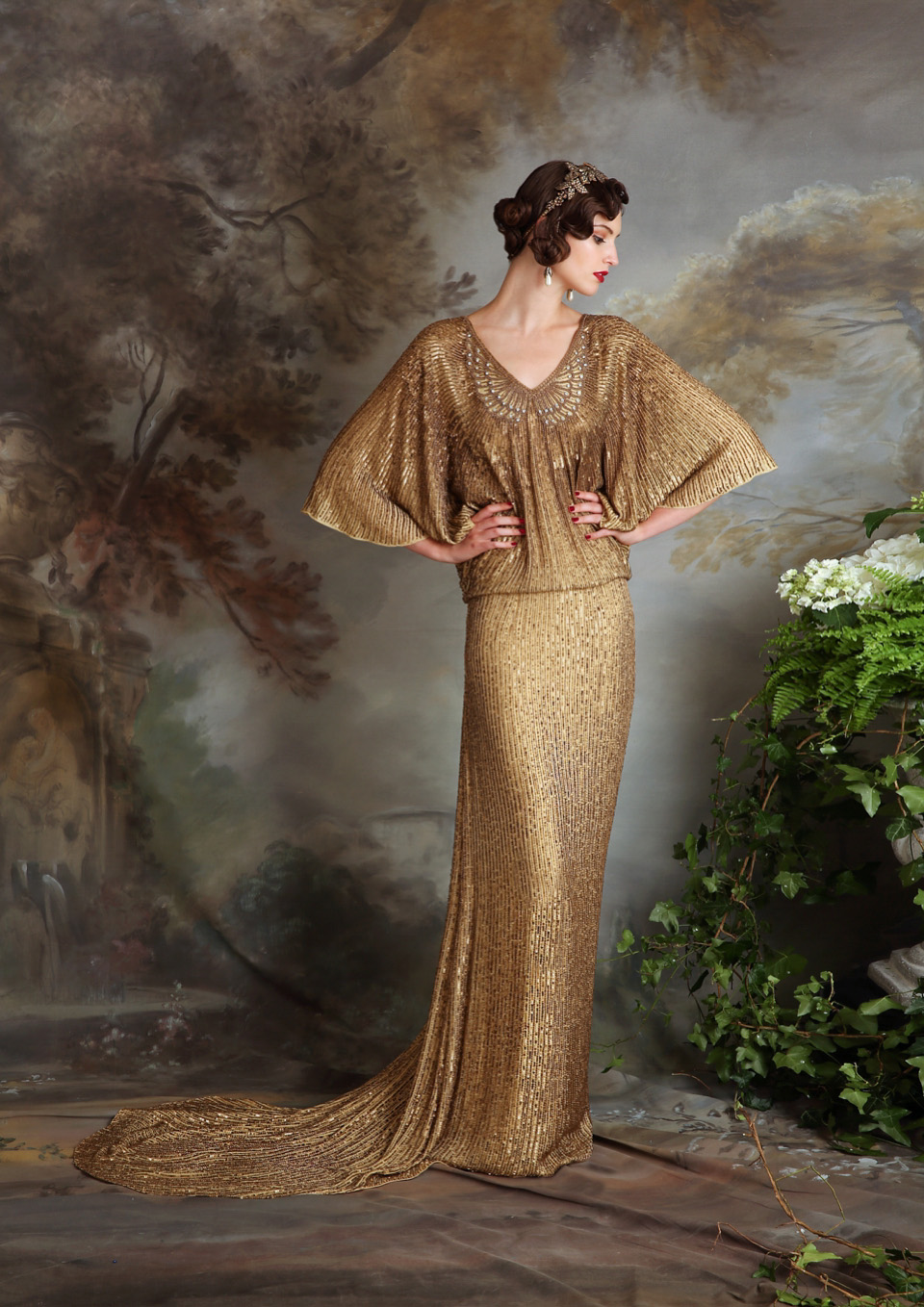 Now whilst bridal trends may not be a driving factor for me personally, I do fully acknowledge how important trends are to the wedding industry and how trends in design can be influenced by popular culture, including films and TV programmes.
The Great Gatsby movie and TV series like Downton Abbey have cast a bright light on the fashions and styles of the 1920s and 1930s over the past two years and this has had a huge influence in the fashion world, which has filtered through to the realms of bridal fashion.   Intricately beaded gowns that would have been worn by the stars of the time, alongside short, sassy, beaded and tassled flapper style frocks are indeed back in fashion and providing a very glamorous vintage inspired option for the bride who appreciates the styles of bygone eras.
These divine gowns by Eliza Jane Howell so elegantly represent the timeless glamour of the Art Deco.   These are gowns that will never lose their sense of style, fashion or glamour…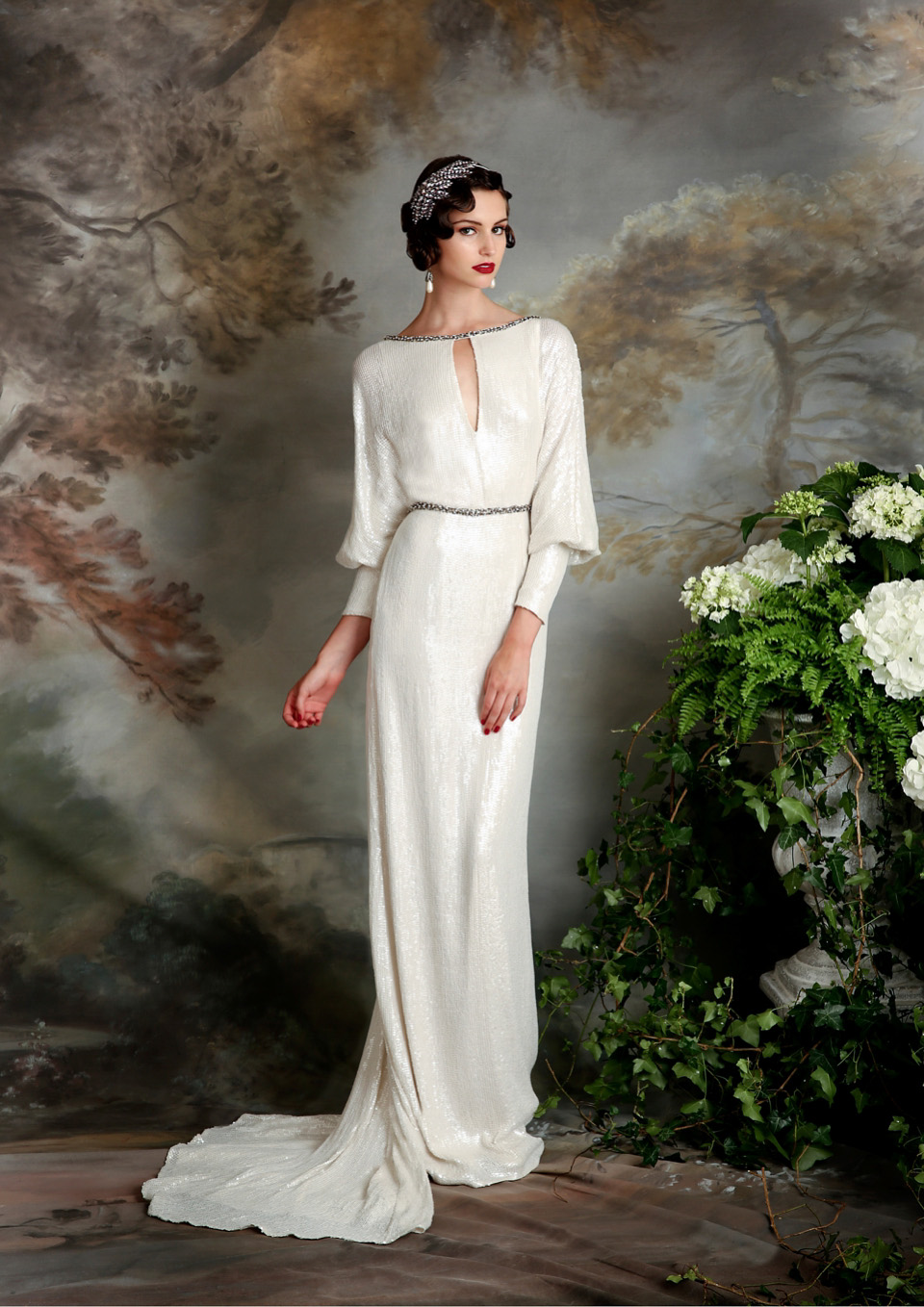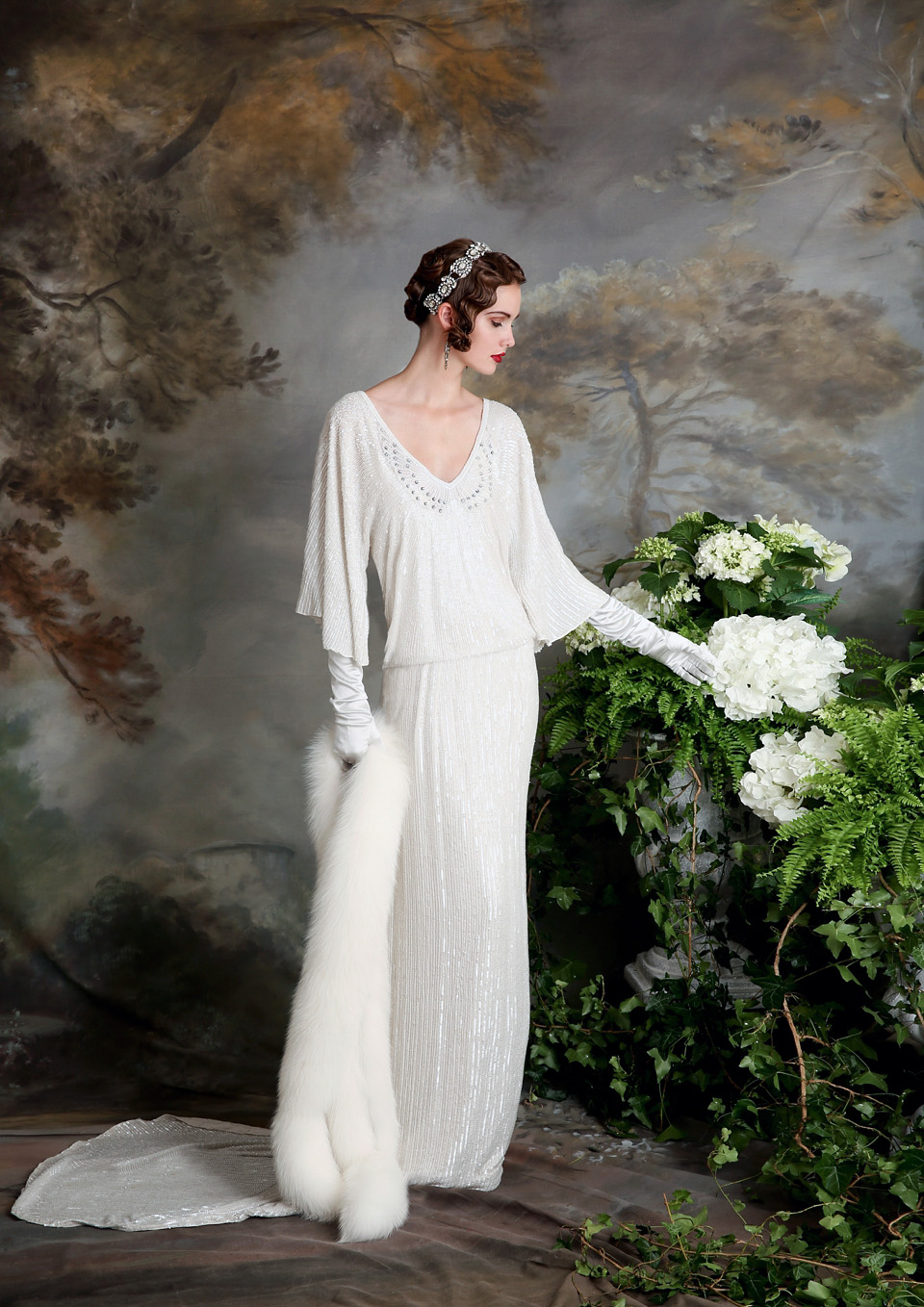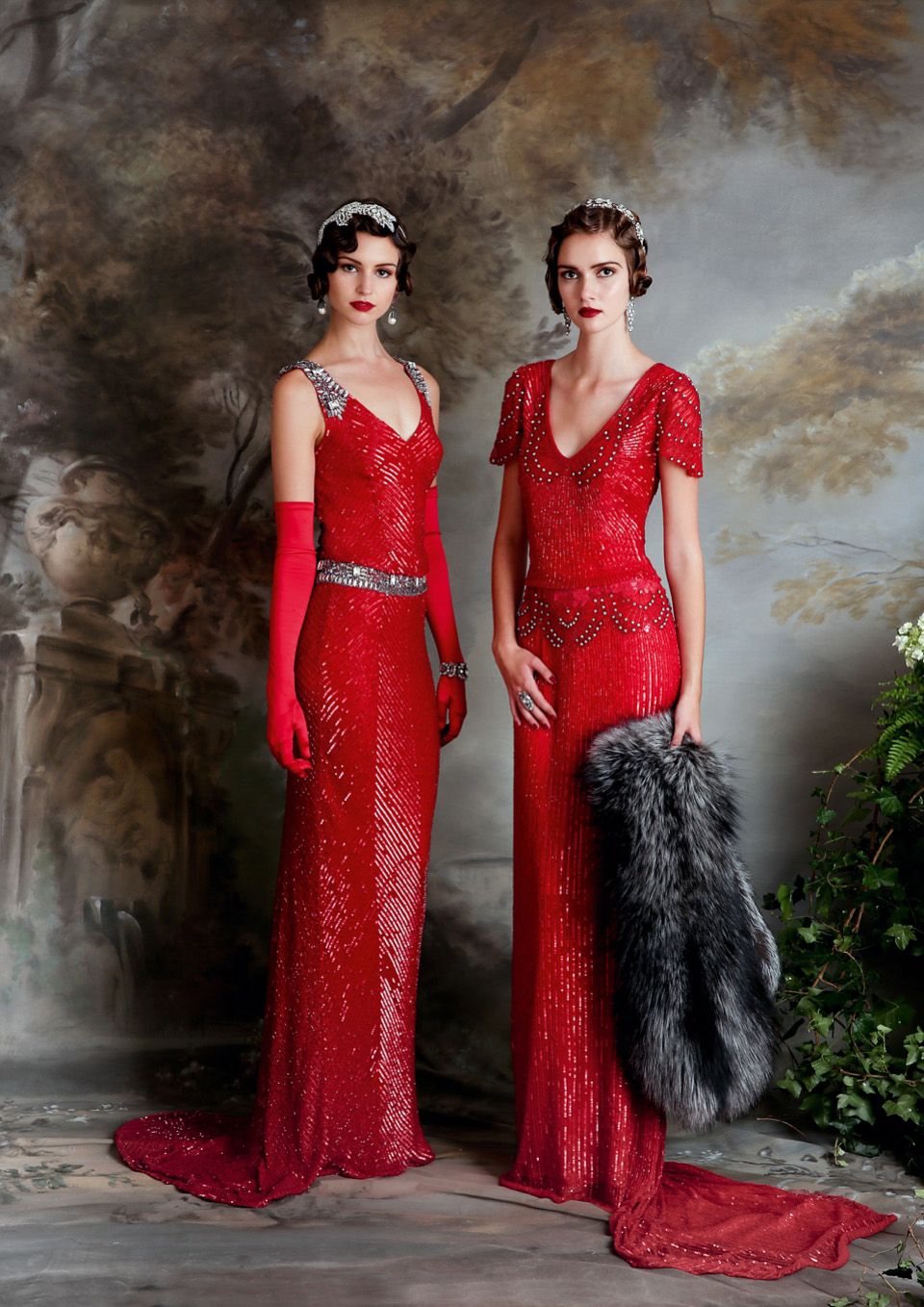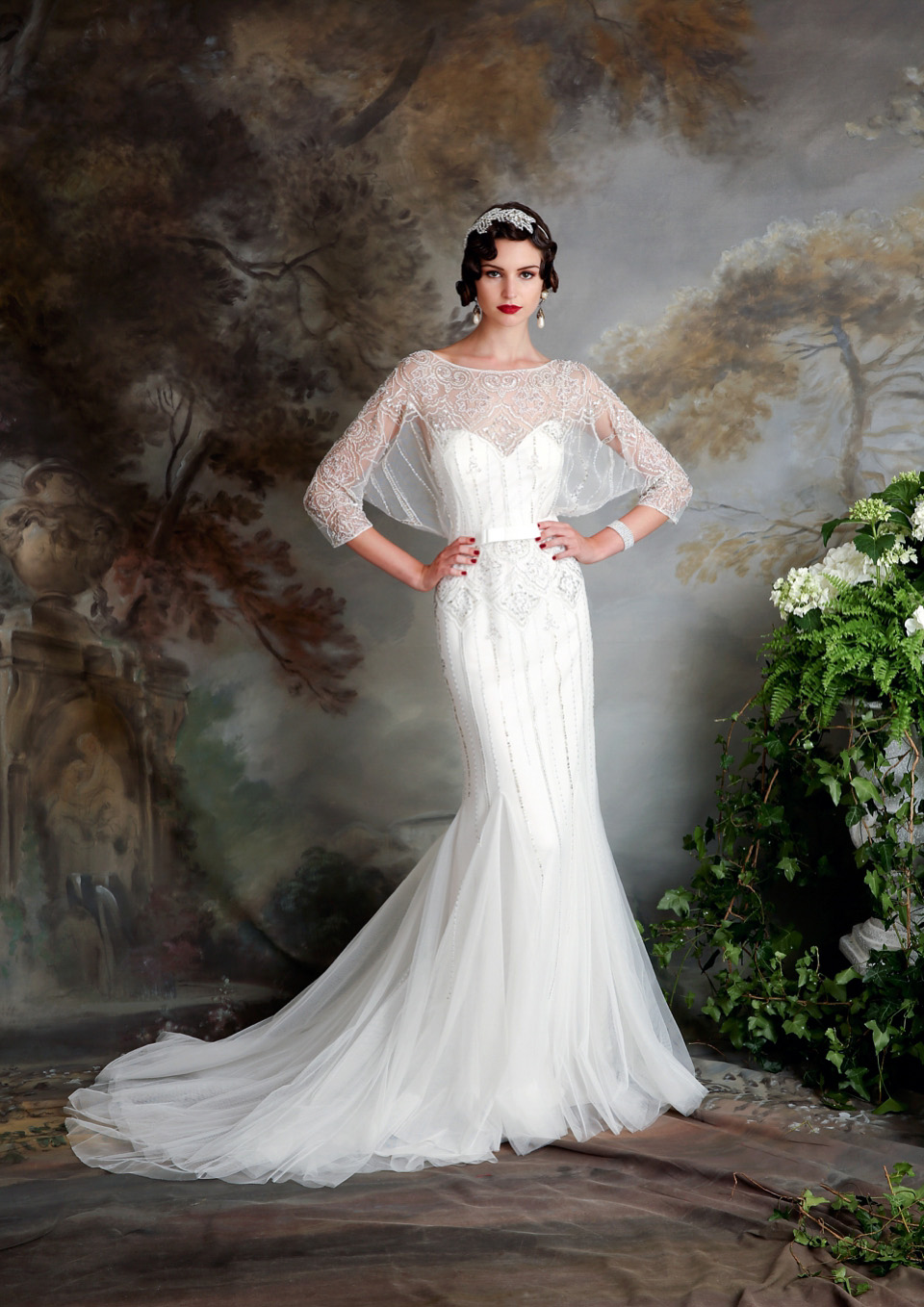 I met designer Gill Harvey and the Eliza Jane Howell in New York last month when I was visiting for New York Bridal Fashion week.  Their exhibition stand was literally twinkling and sparkling with a sea of tiny, delicate beads and sequins and other delightful embellishments, and there was a genuine hive of activity and interest for these out-of-this-world gowns.
It's easy to see why – elaborate and complicated beading techniques are combied to create the most glamorous wedding dresses that not only sparkle and shine but beautifully enhance the figure  – and – claim the design team, are of ultimate comfort too.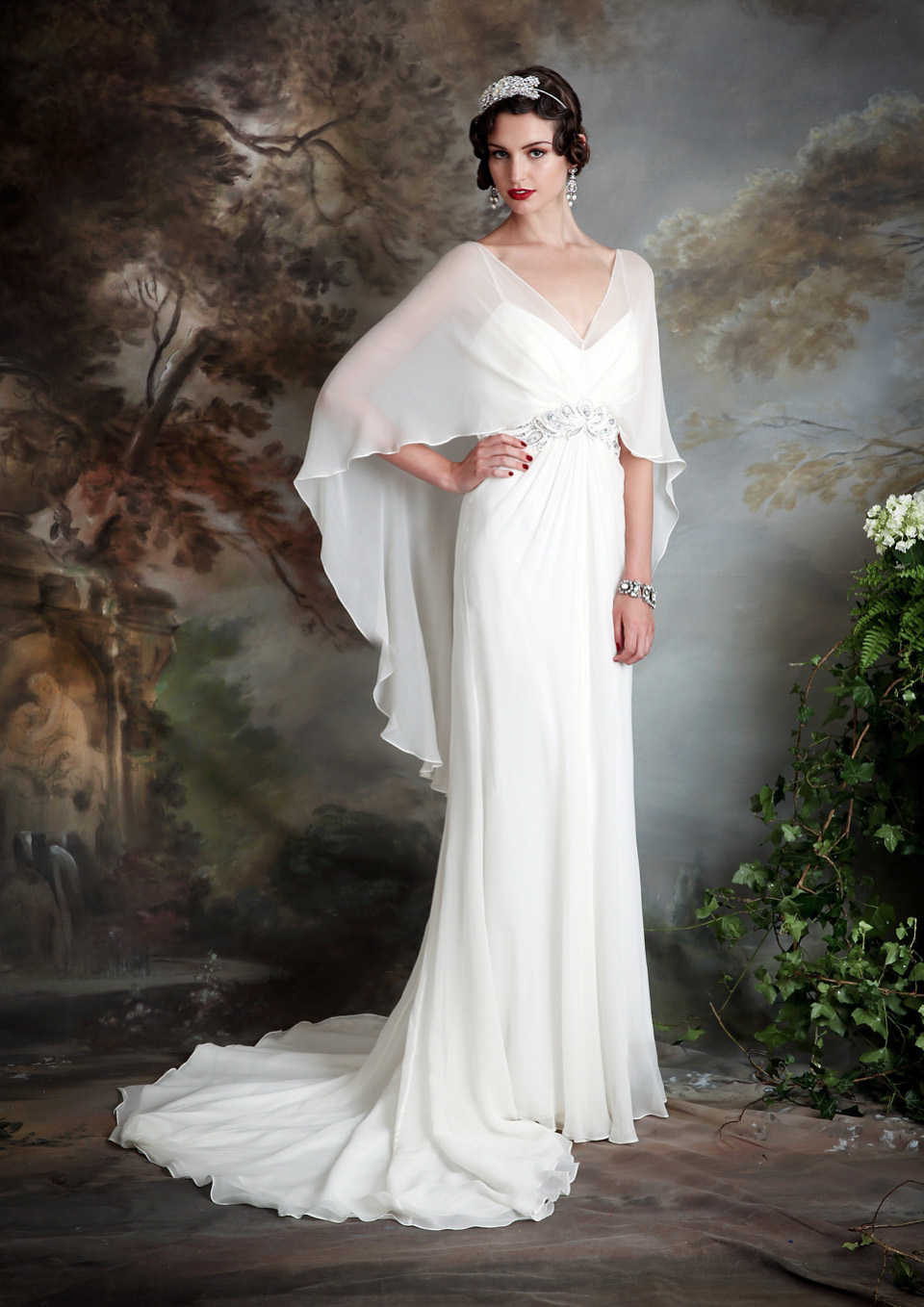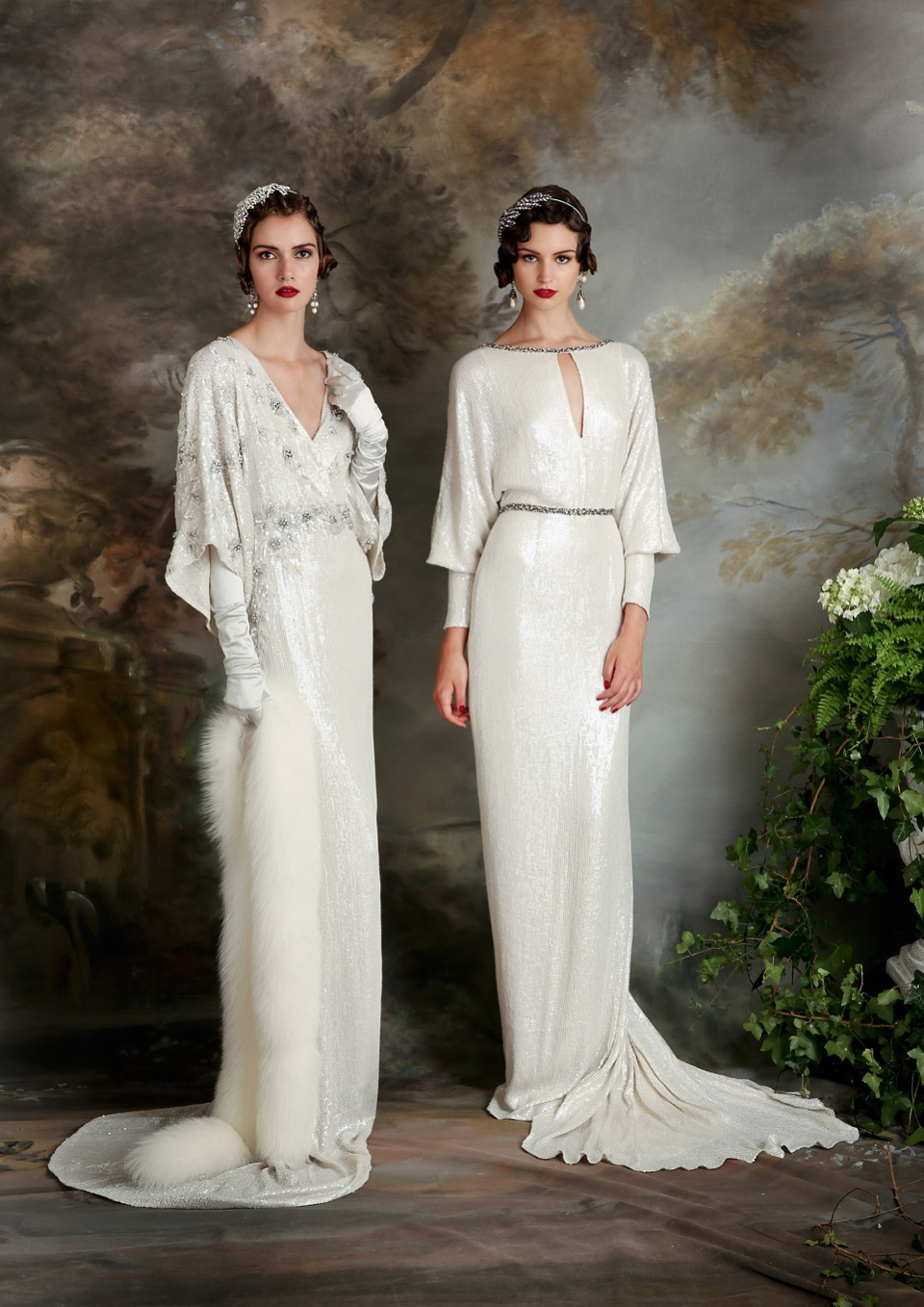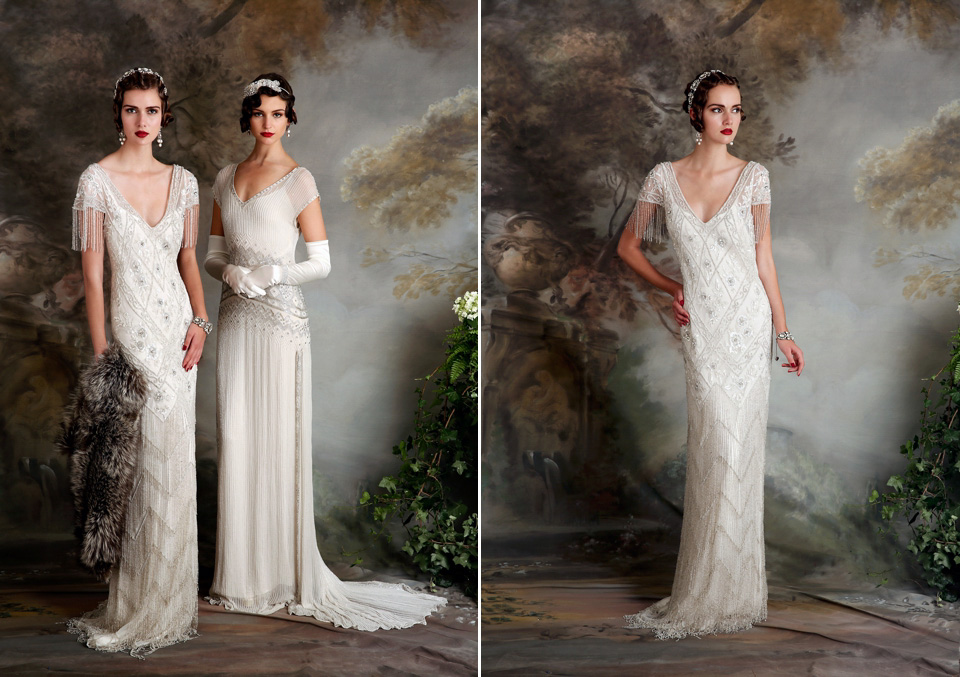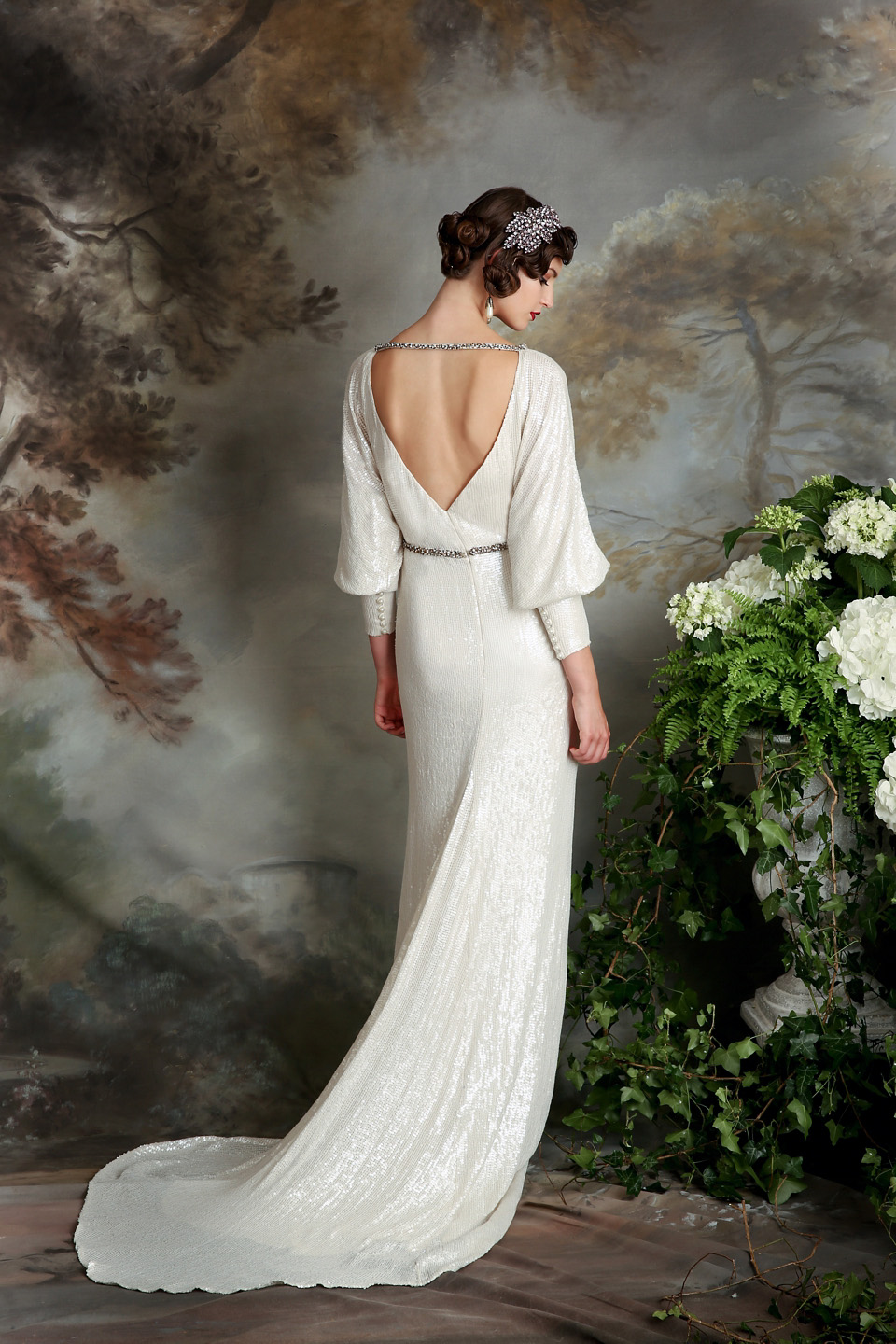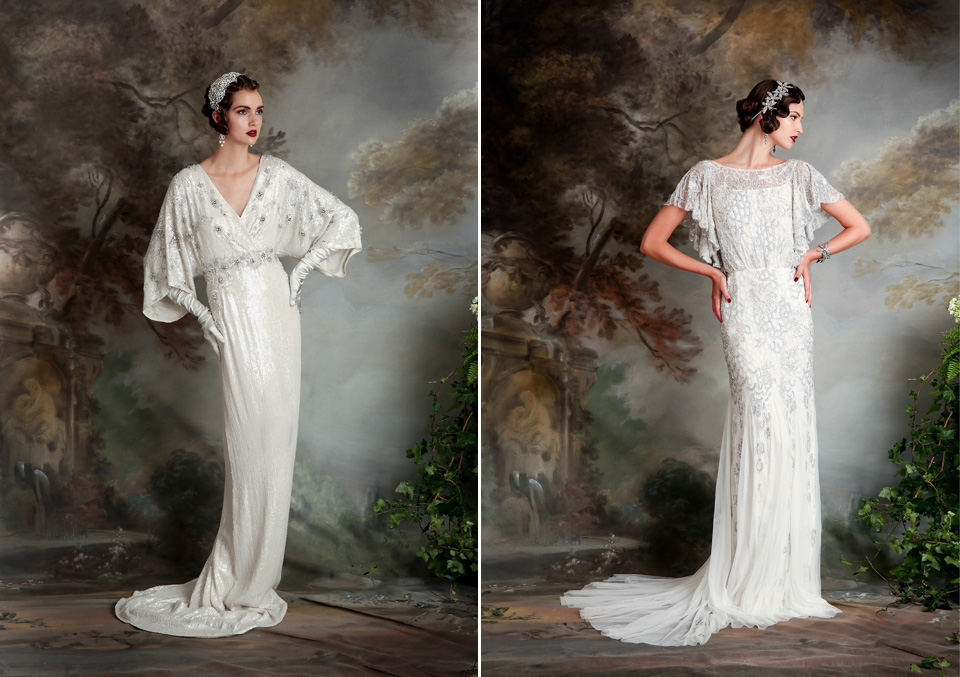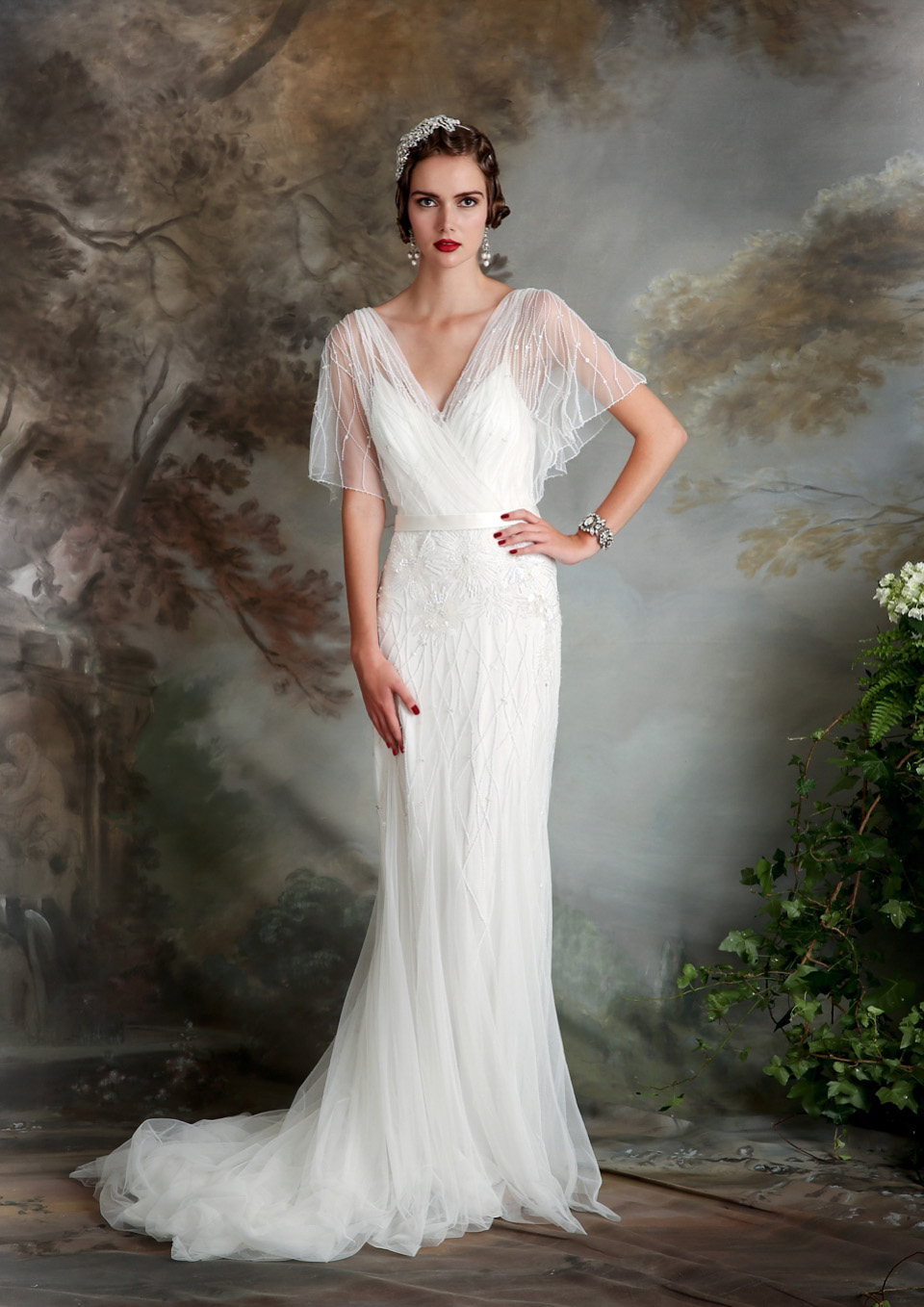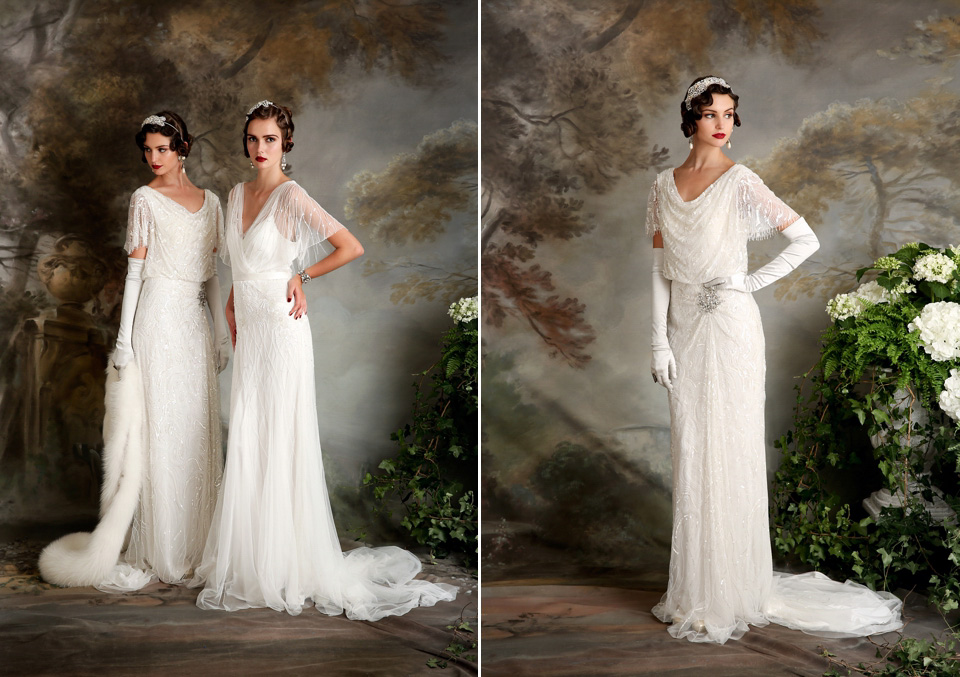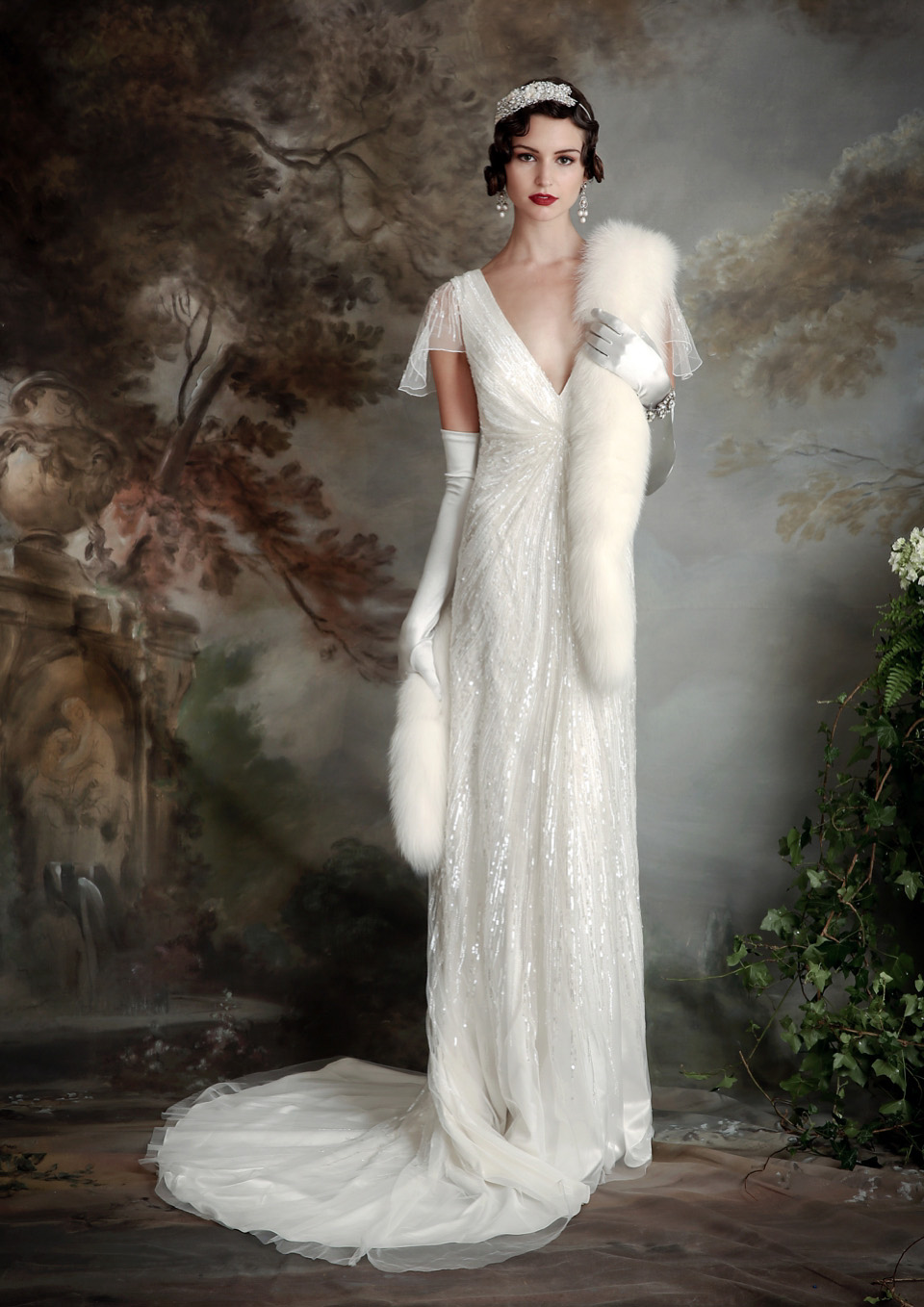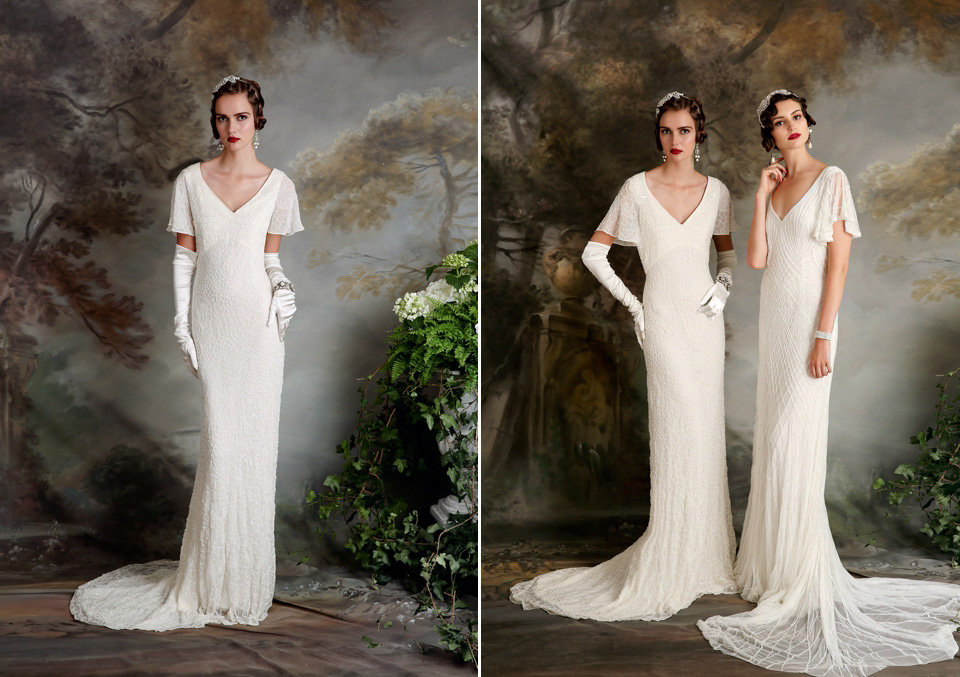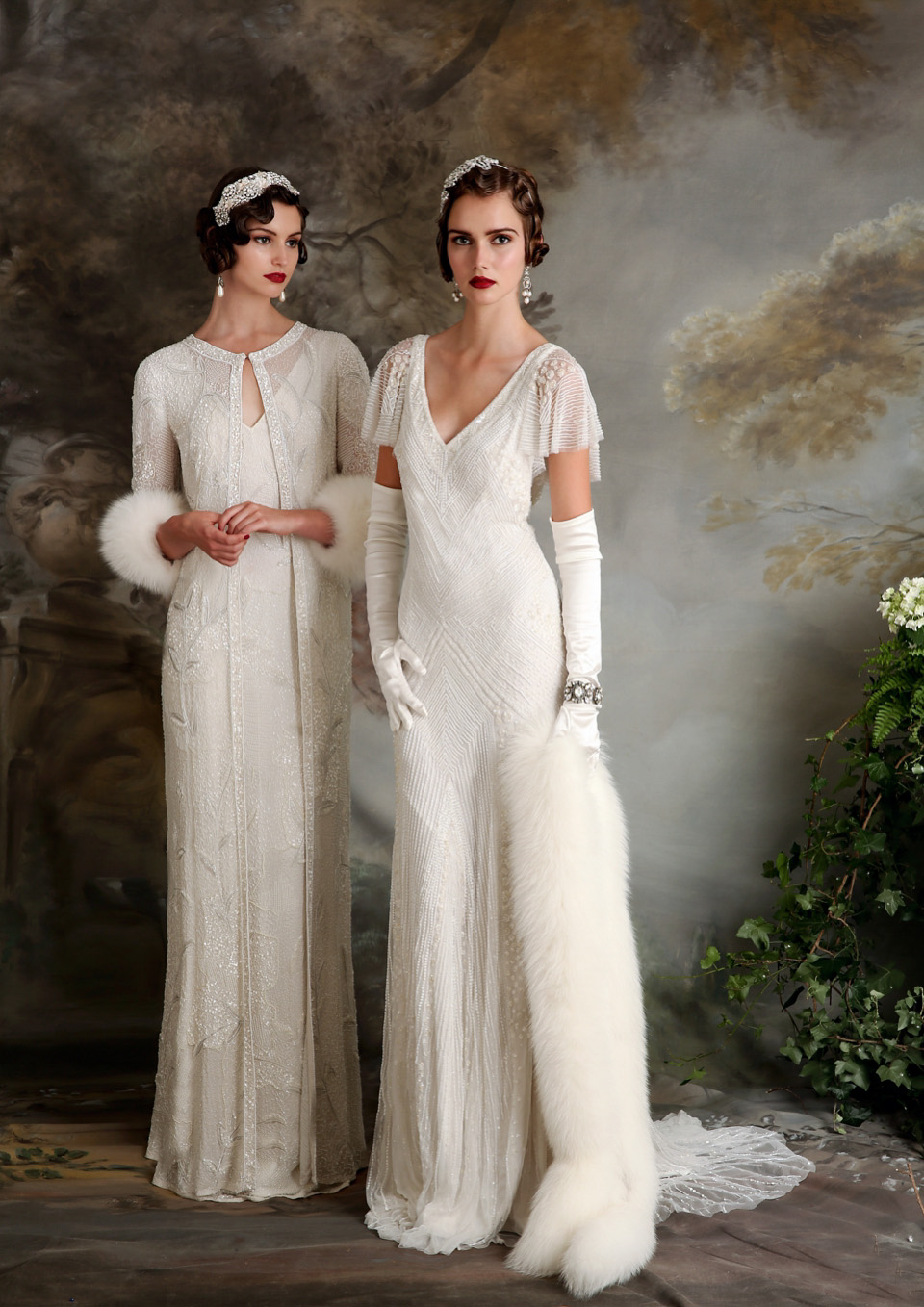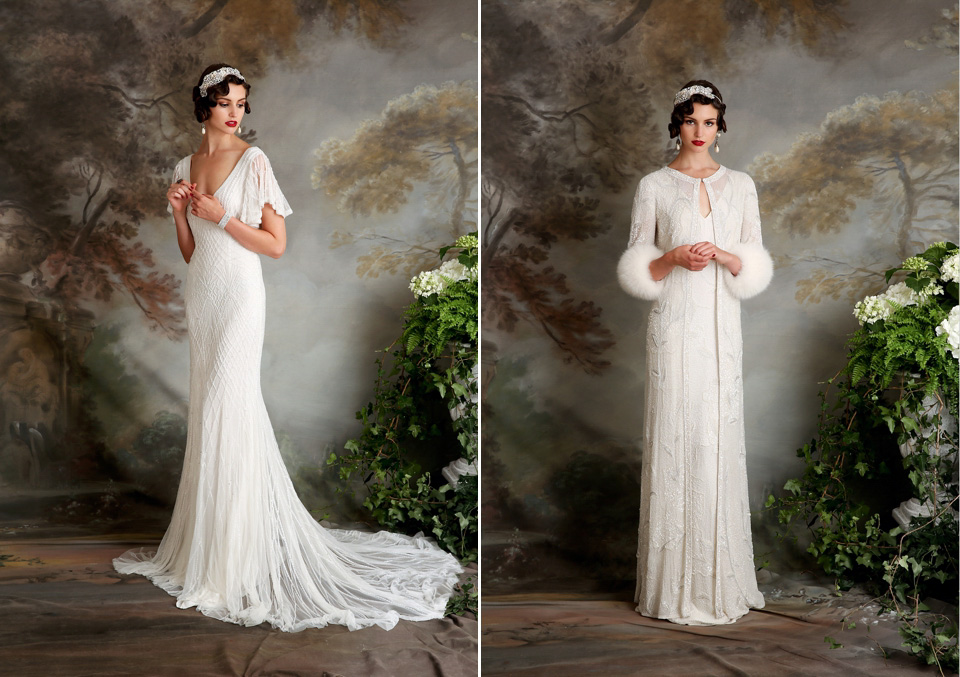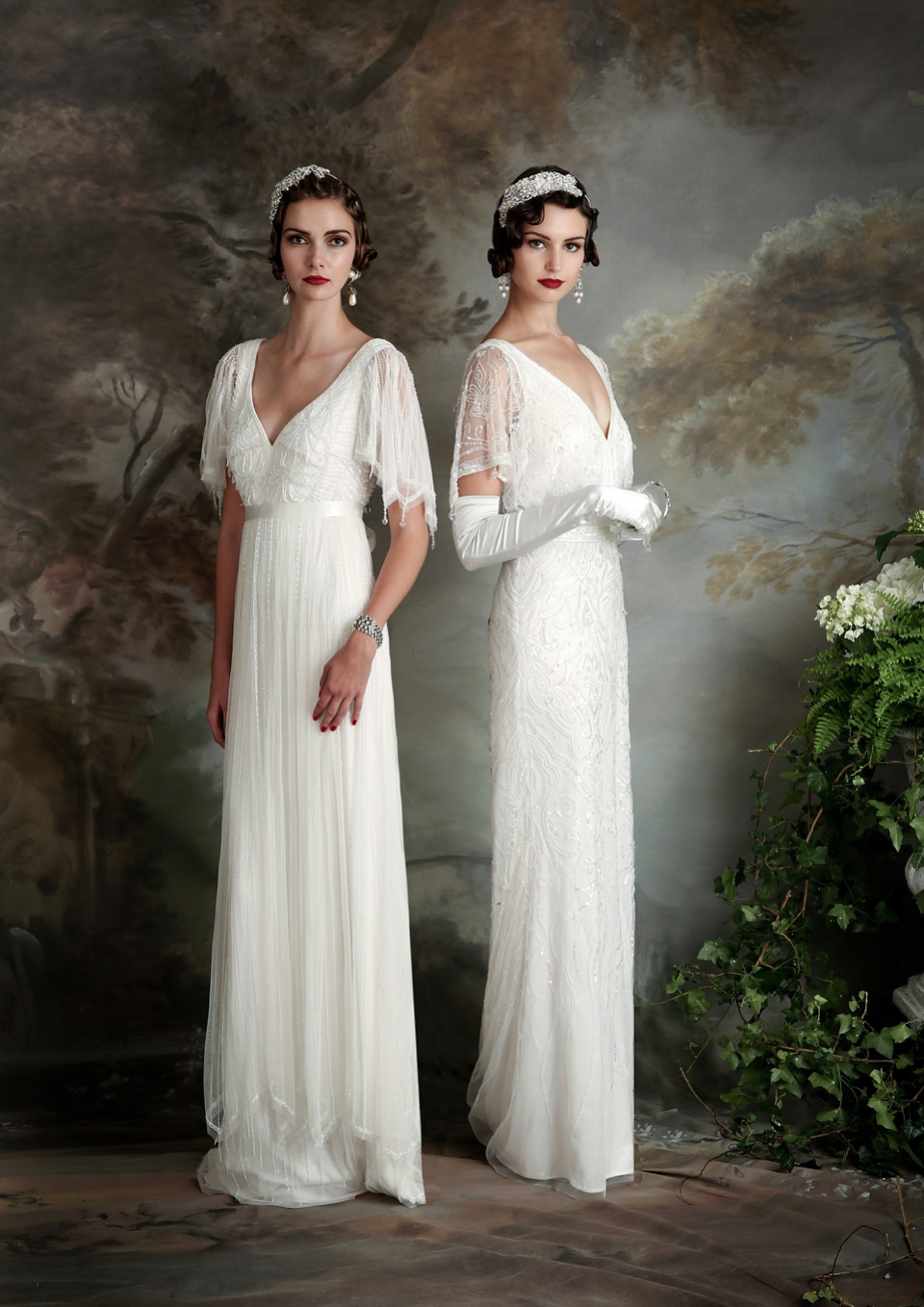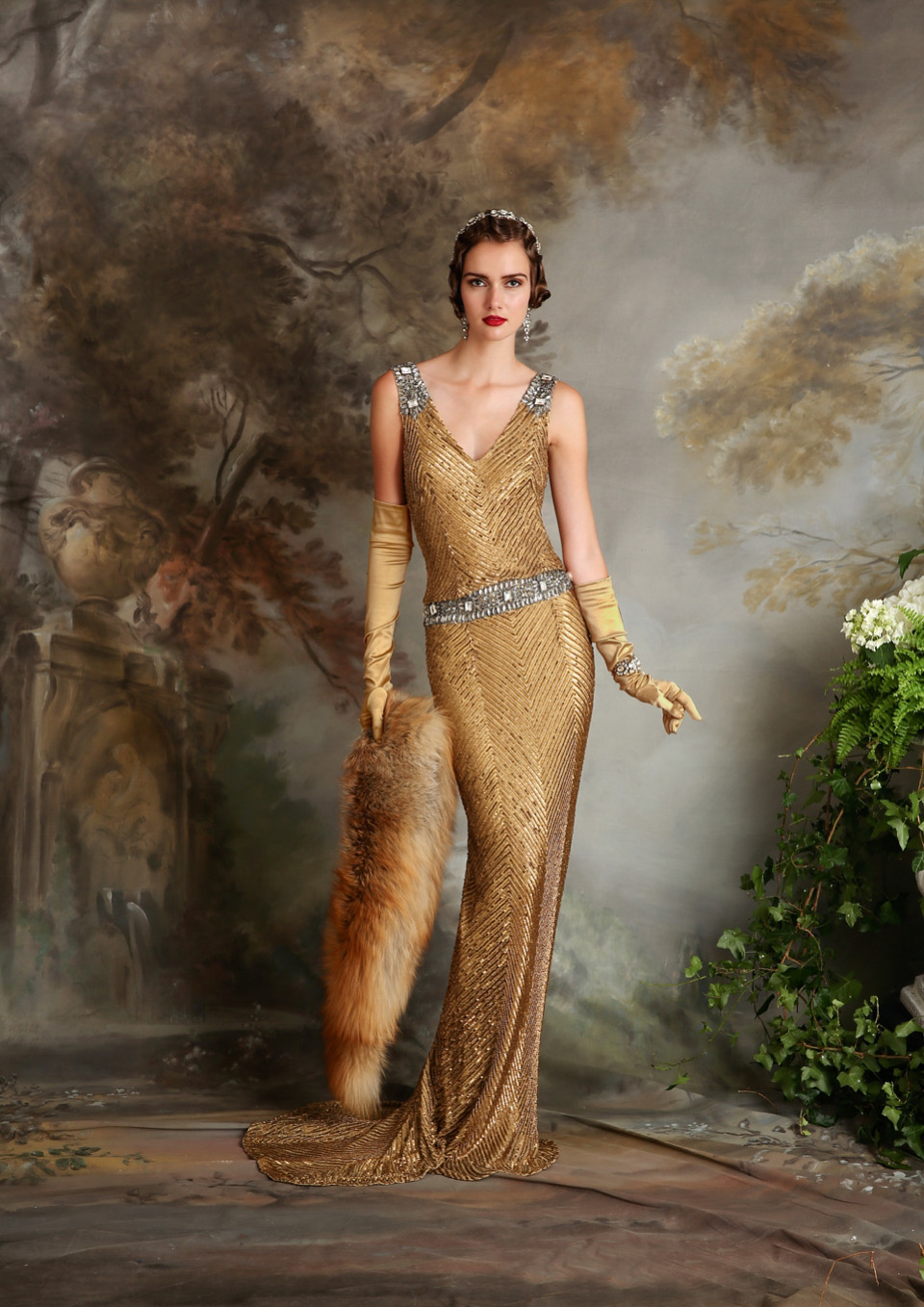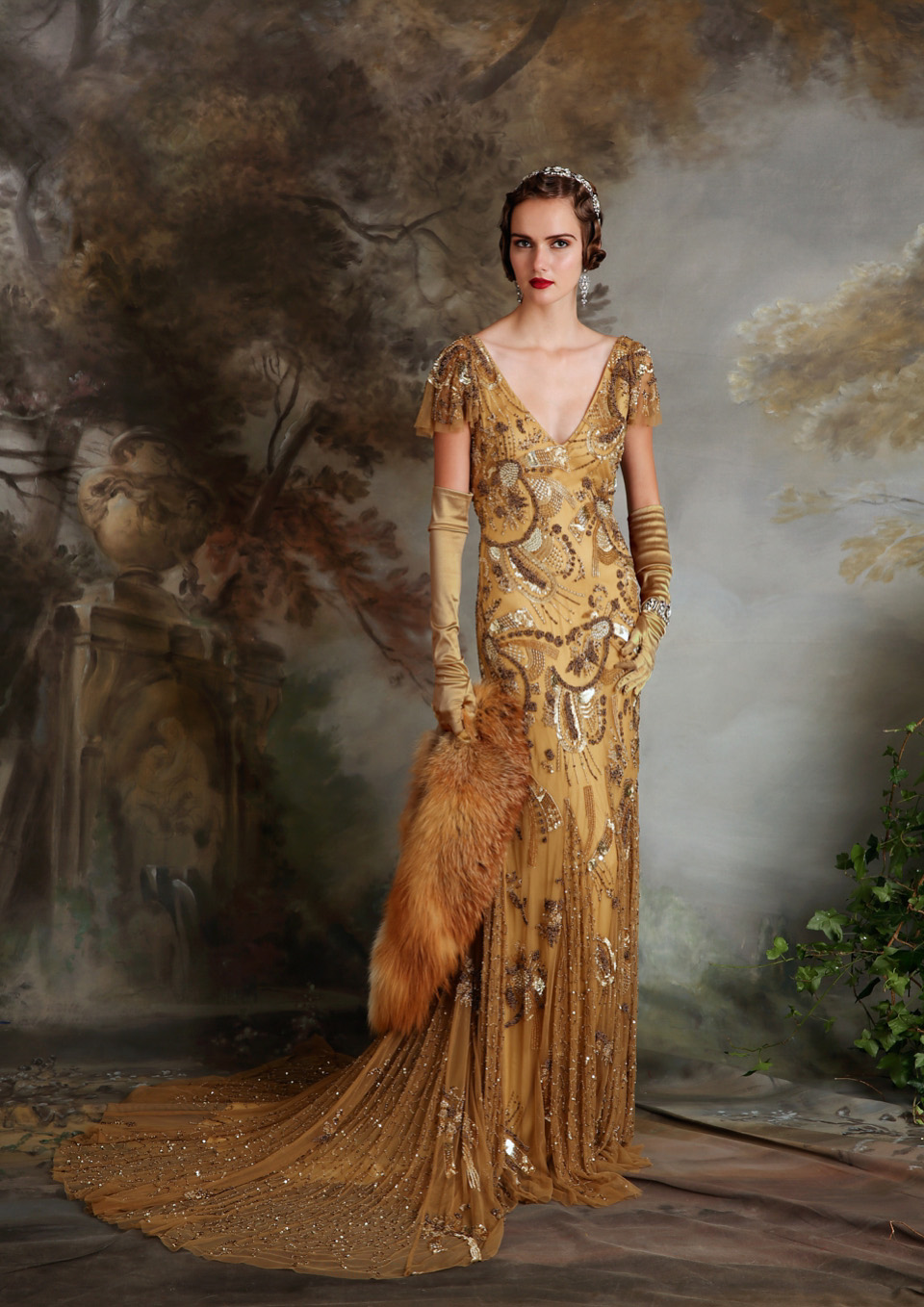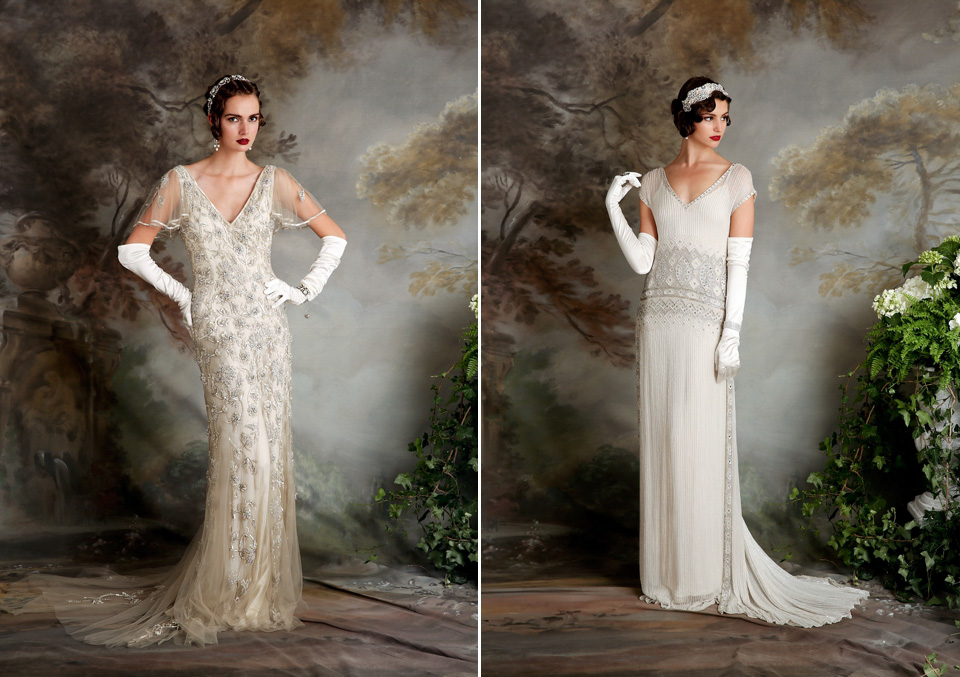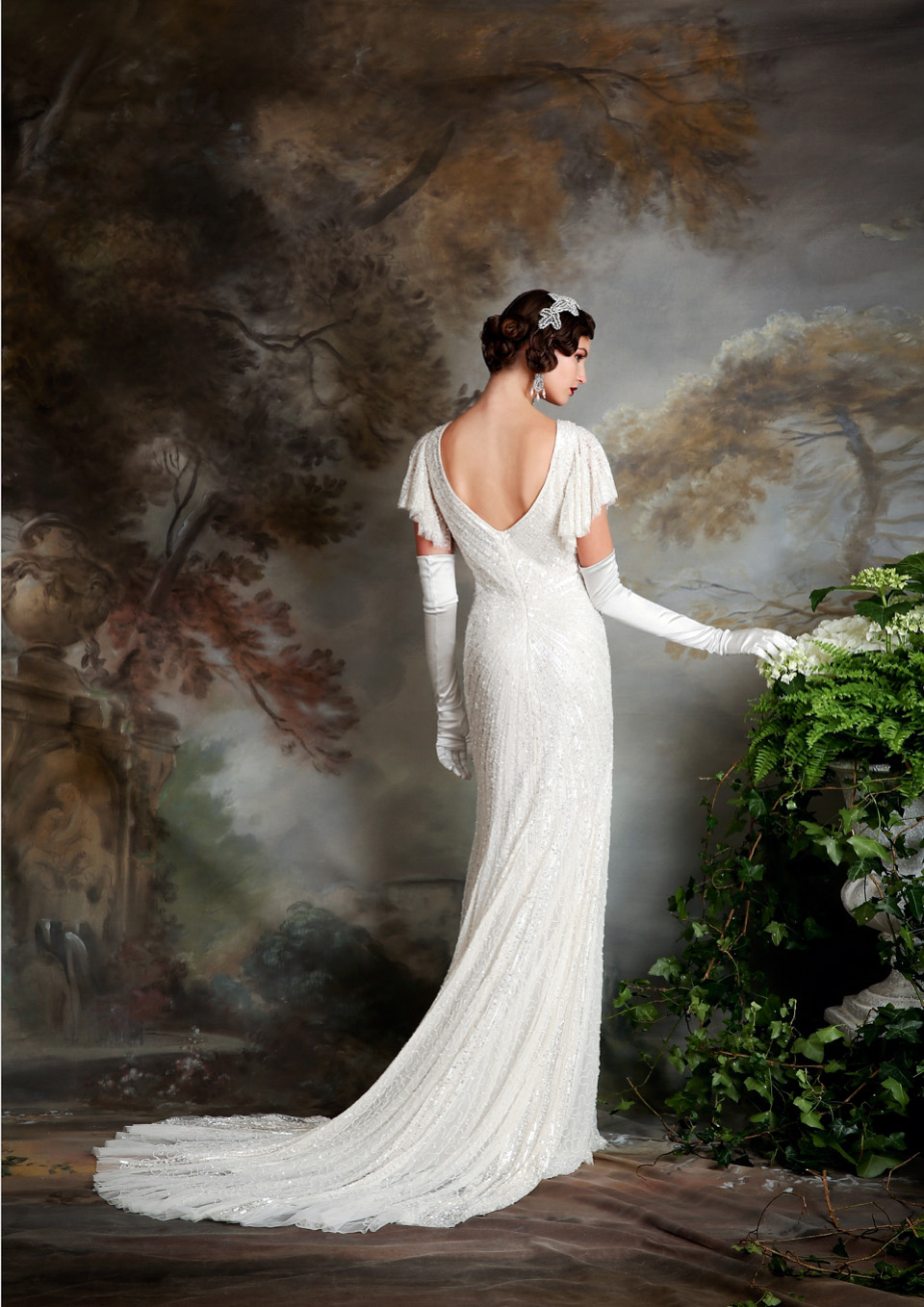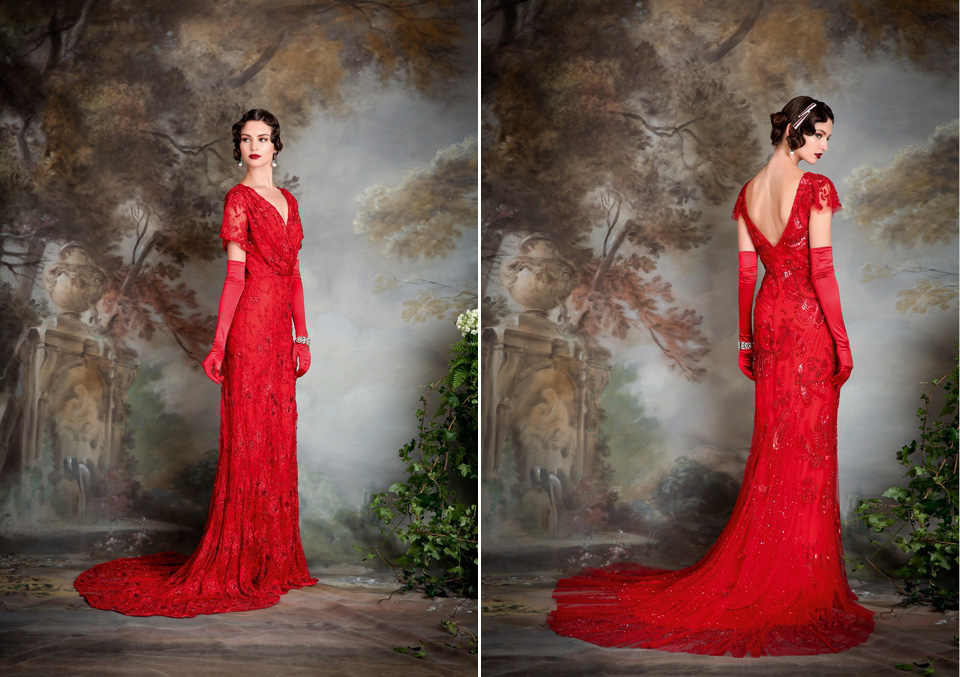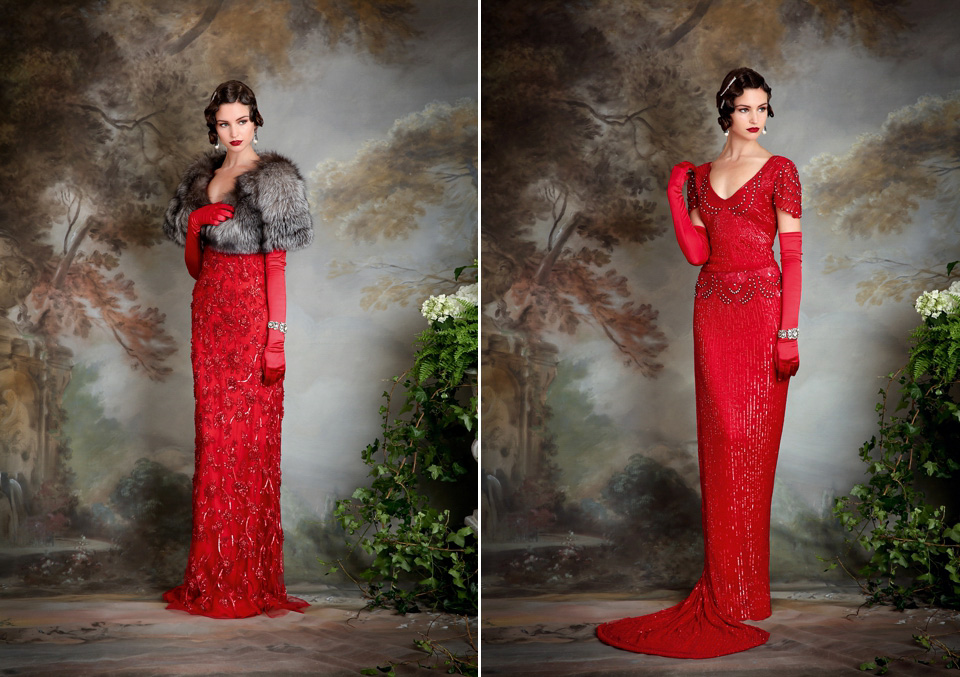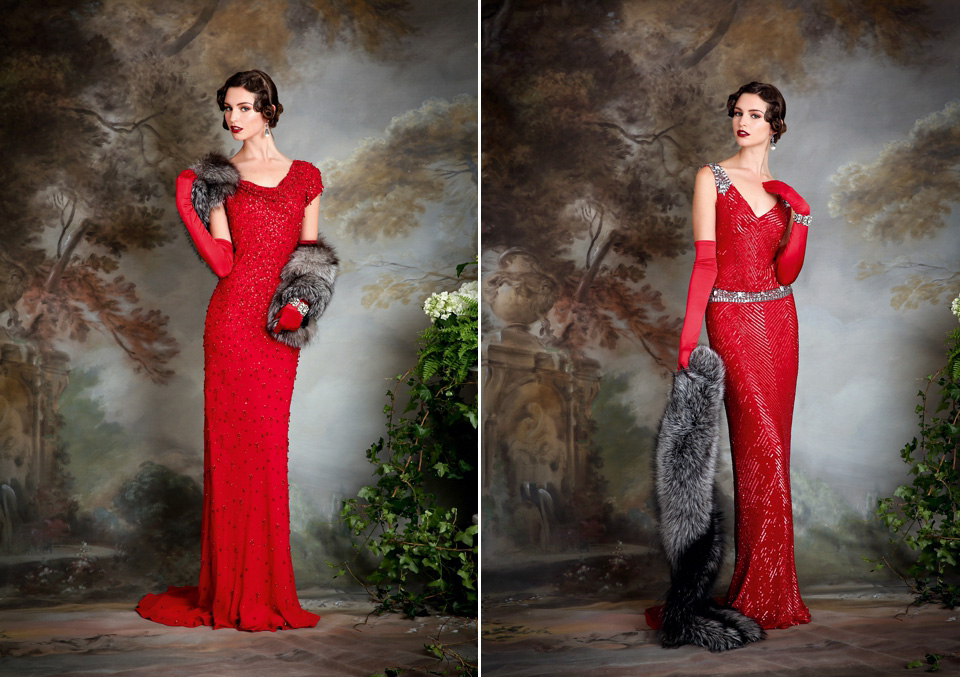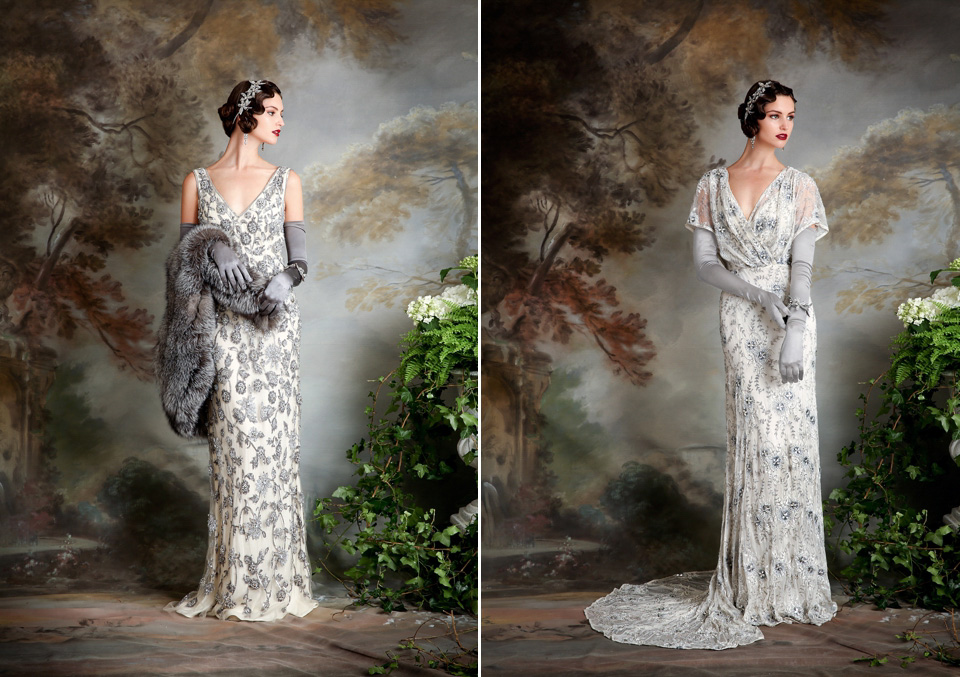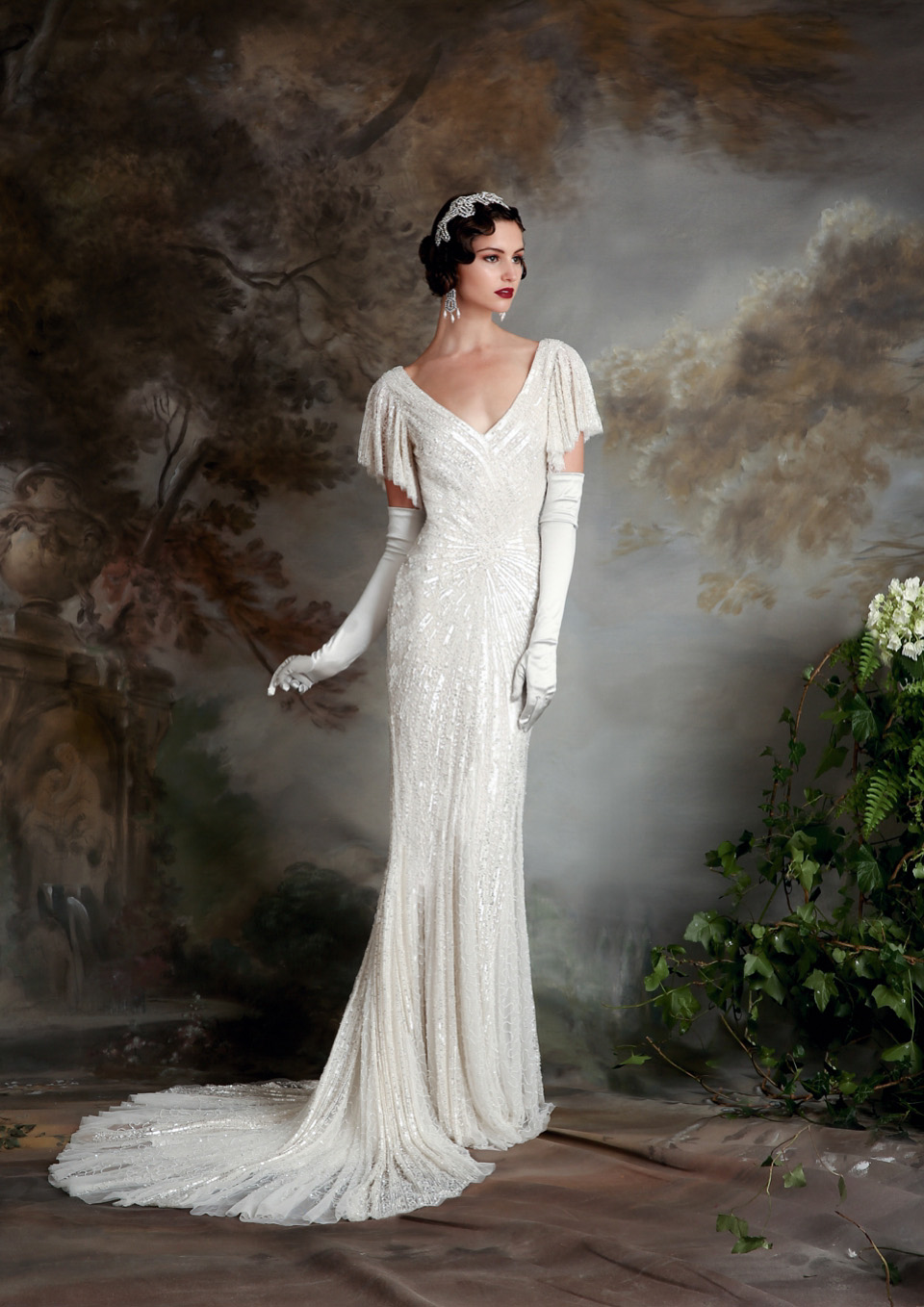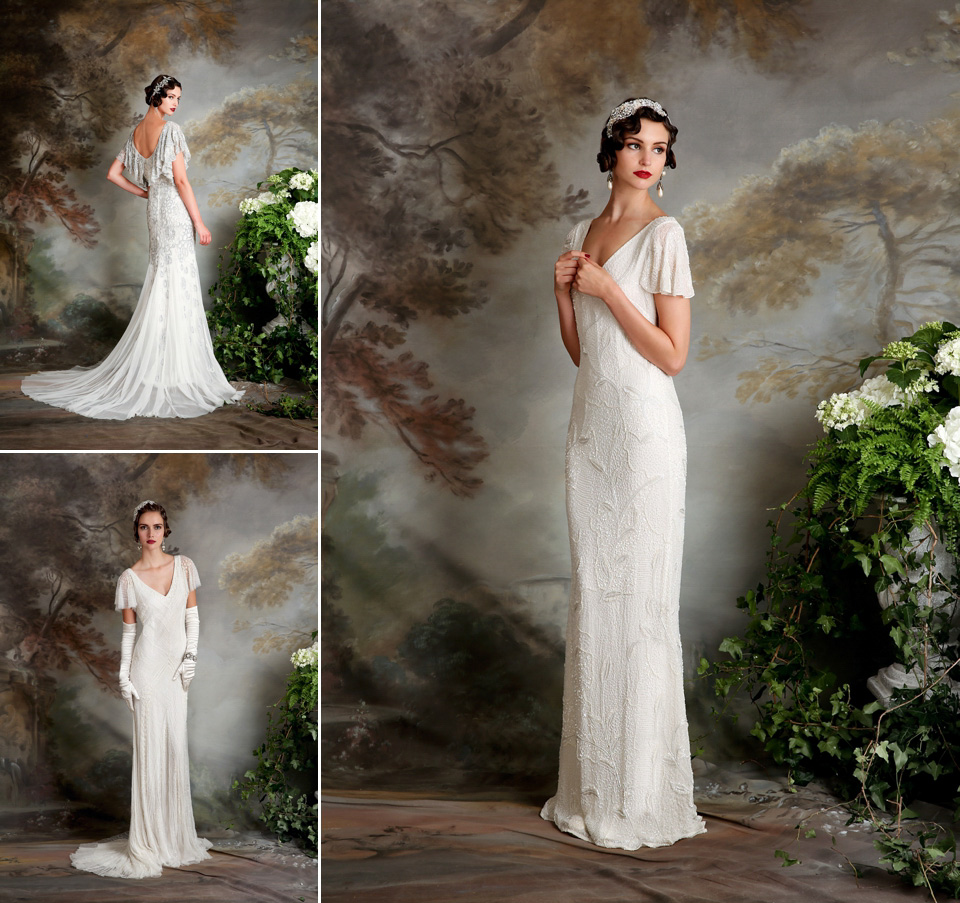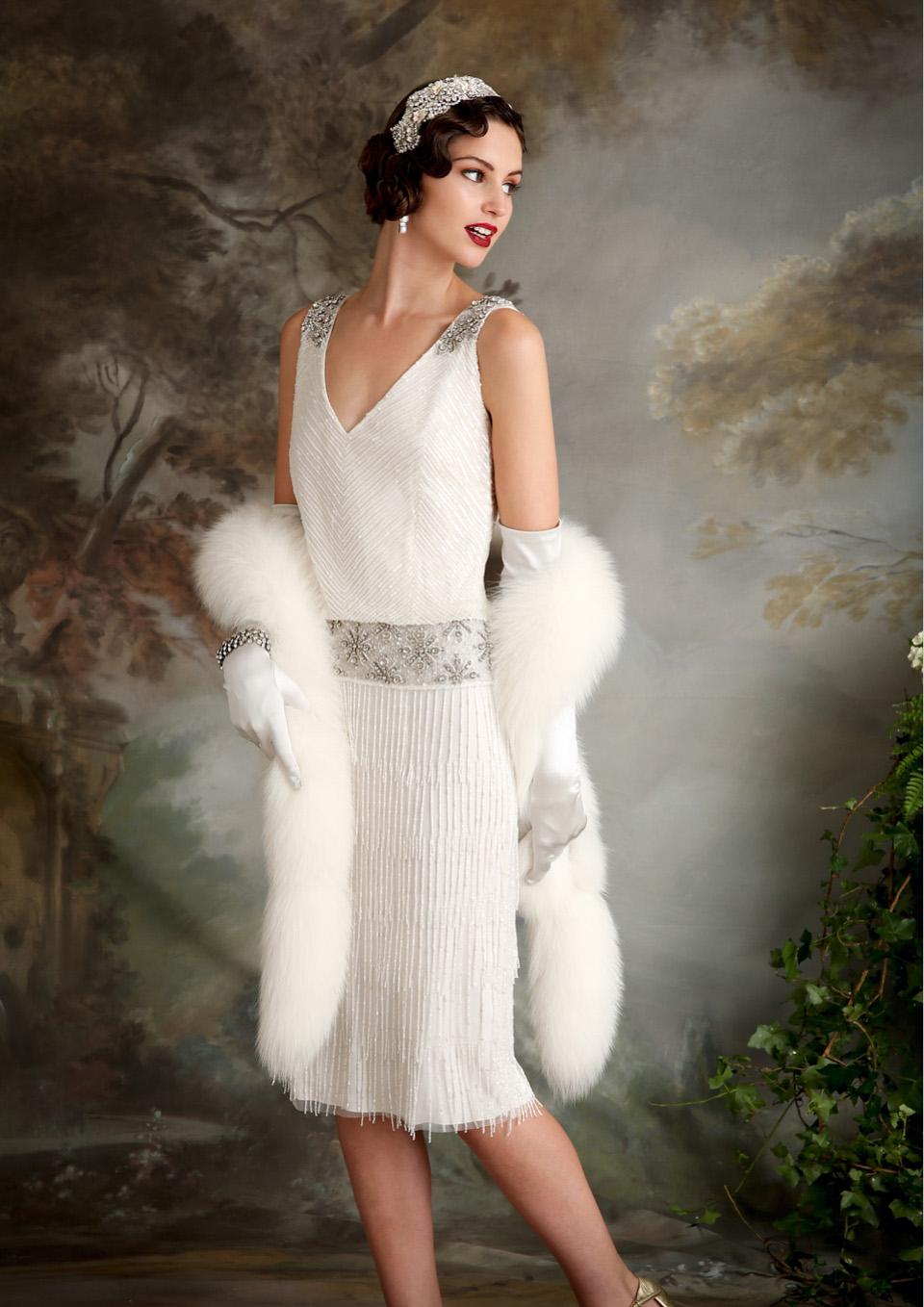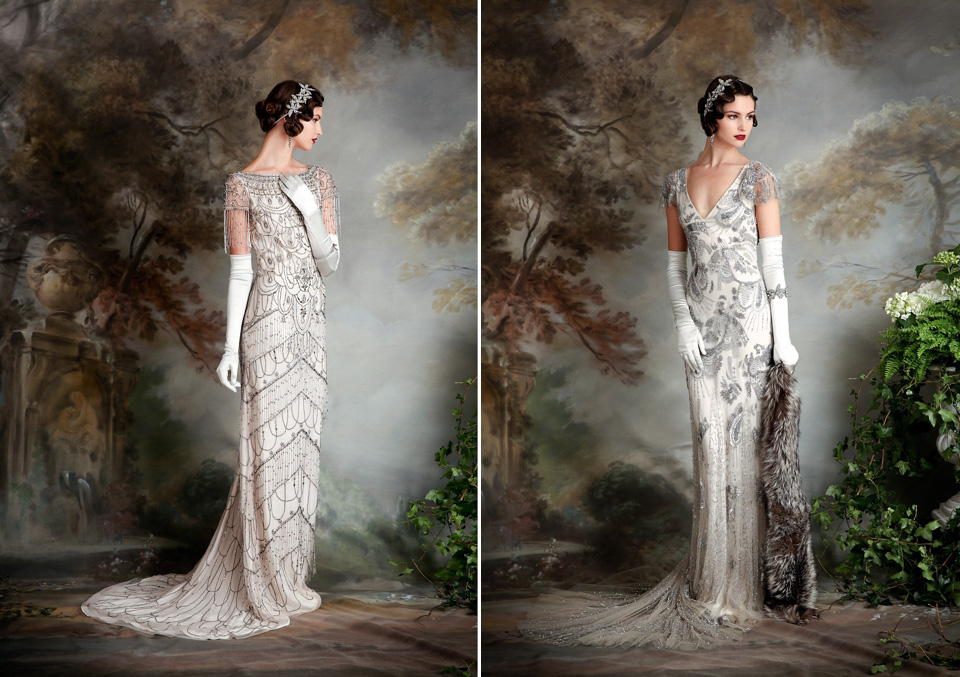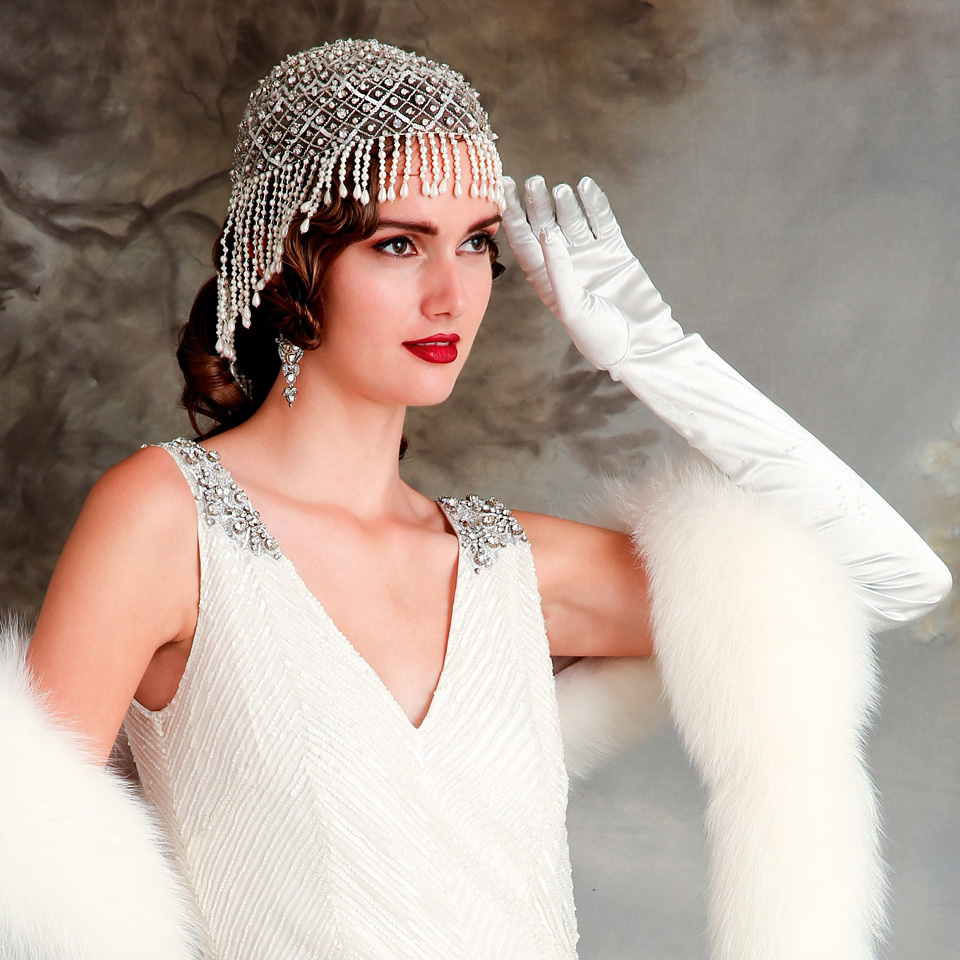 Eliza Jane Howell wedding dresses cost from £600 to £3000 and can be viewed at the showroom based at 15 Connaught Street, London, W2 2AY.   You can also click here to view a list of stockists based all over the world.
Visit elizajanehowell.com for further information – you can also find Eliza Jane Howell on Instagram, Twitter and Facebook.
I do hope that some of you are inspired by these most beautiful designs this morning. Have a very lovely Saturday.
Love Annabel xx