The days left on my wedding countdown app have reached the mid 200s, which means we still have a few months left to feel relatively relaxed before total wedding hysteria kicks in. Things started to feel very real after seeing the first ever Lovette wedding on Love My Dress a couple of weeks ago – if you missed Madeleine and Tim tie the knot in New York, stop reading my waffling and go and indulge your eyes in this instead!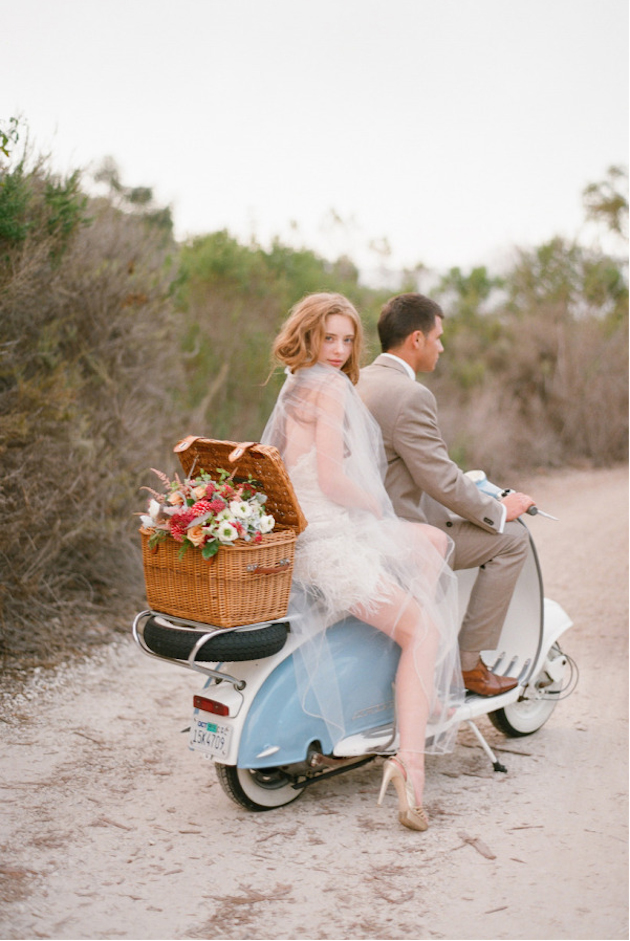 Photography by Elizabeth Messina, via Style Me Pretty, source Bridal Musings
 I recently realised that we will be the last of the four Lovettes to be wed; it's almost like being 17 years old again, when all of your friends turn 18 before you and have their first big night out while you are stuck at home waiting for your time to come. Fortunately, I've learnt to channel the energy I waste refreshing my countdown app into useful wedding productivity, so we have managed to get lots more things ticked off of the to-do list.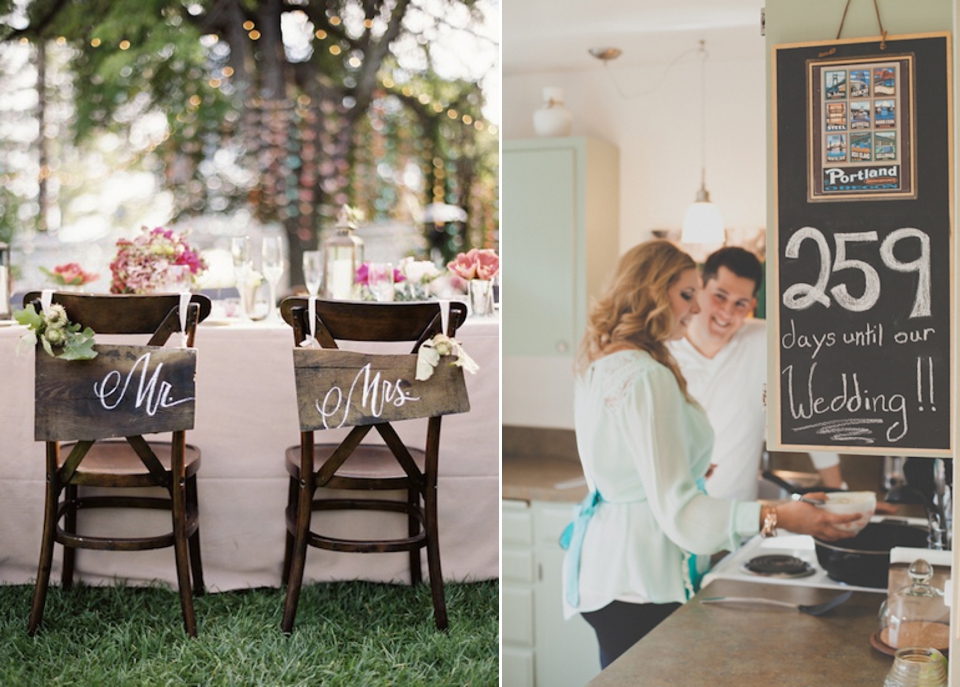 Image sources: Intimate Weddings (left) + Bridal Musings (right)
One of the big jobs we finally got round to was sending the 'save the dates'. This should be where I insert the picture of our beautifully hand-crafted, bespoke save the date cards, but after weeks of fussing about which thickness of paper to use and where to place the gold foiling, we scrapped all of our ideas and decided to just send a text! We had toyed with this idea initially, but I worried that I would be failing in some way by not having gorgeous save the dates that set the tone for a perfect wedding.
Please, brides and grooms-to-be who may be reading, don't let thoughts like these determine how you plan your wedding. We so nearly fell into that trap, and I imagine that once you're there it is hard to get out of.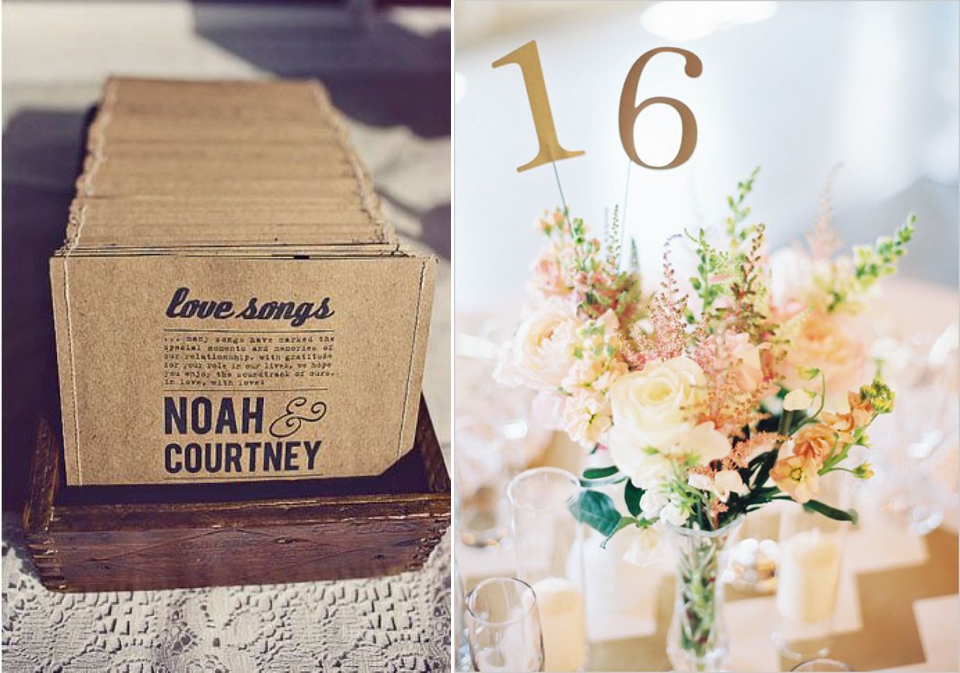 Image sources: Bespoke Bride (left) + Wedding Chicks (right)
Now, I'm not saying that having save the dates is wrong, or any other elements of a wedding which aren't the absolute necessities, but we should have them because we genuinely want them and can afford them – not because we feel like they are needed to achieve an imaginary wedding standard. So far, none of our guests have complained that the save the dates weren't up to scratch, and it means that we've got more to spend on the actual invitations, so it was definitely the right choice for us.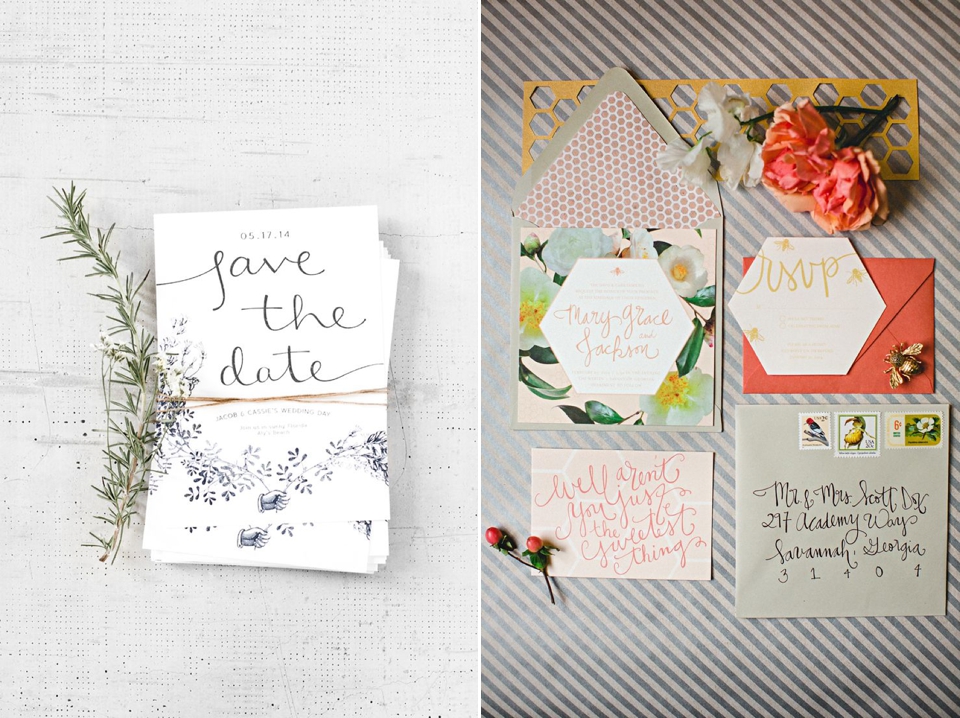 Image sources: Pinterest (left) + Style Me Pretty (right)
Another exciting development is that we now have somebody who will marry us. Back in my first Lovette post, where I talked about how Sam and I met, I mentioned a teacher who refers to herself as 'Cupid', because she put us next to each other on the class seating plan when we were in school. Well Cupid is a religious studies teacher, who also goes to the same church as Sam and I.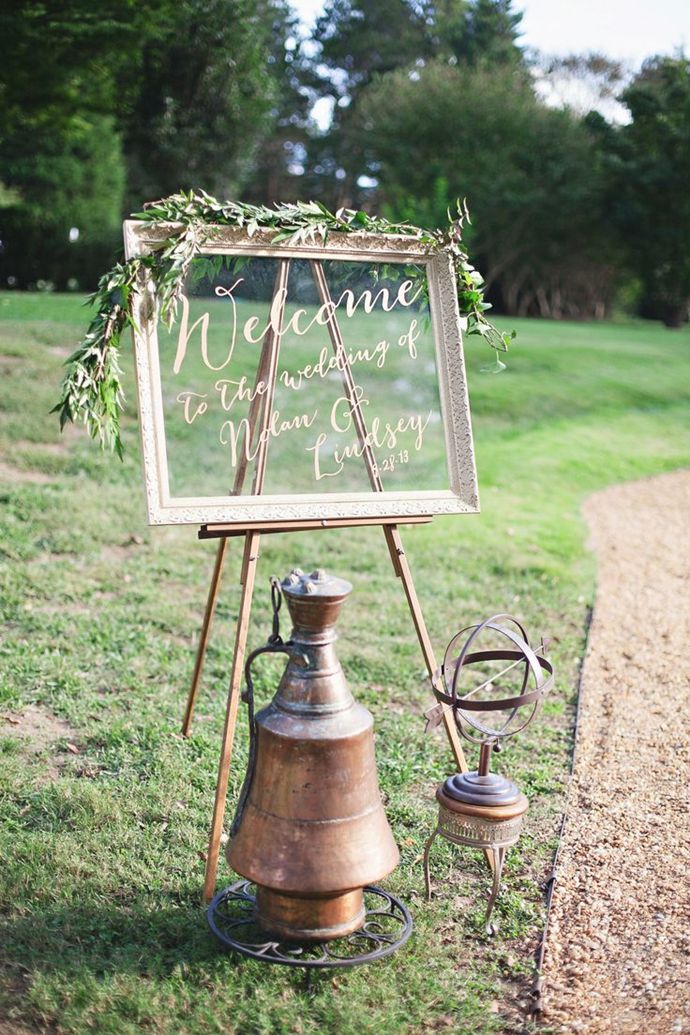 Top image by Paperlily Photography via Style Me Pretty
bottom image by Rebecca Goddard via Love My Dress
We decided to ask her if she would marry us, as we loved the idea of being married by somebody who was there right at the beginning and has been there to see us grow together. It was a rather teary moment for us all when we asked her, she really wasn't expecting it as she has never done a wedding before, but has since been telling everyone that it's the best thing that has ever happened to her! Seeing how excited she is has made me look forward to the ceremony even more, which often gets lost in the shadow of the reception.
I have no idea when you are supposed to start thinking about the order of service, vows, music and all that important stuff. If you have any tips, please send them my way!
Wooden Guest Book Puzzle Size/Rustic Decor on Etsy (left) + Dreamy Wedding Ideas (right)
Over the last couple of weeks we have dipped our toes into the wonderful world of flowers. I really don't know much about flowers and can probably name about 5 types, which is quite shameful considering my parents own and run a farm.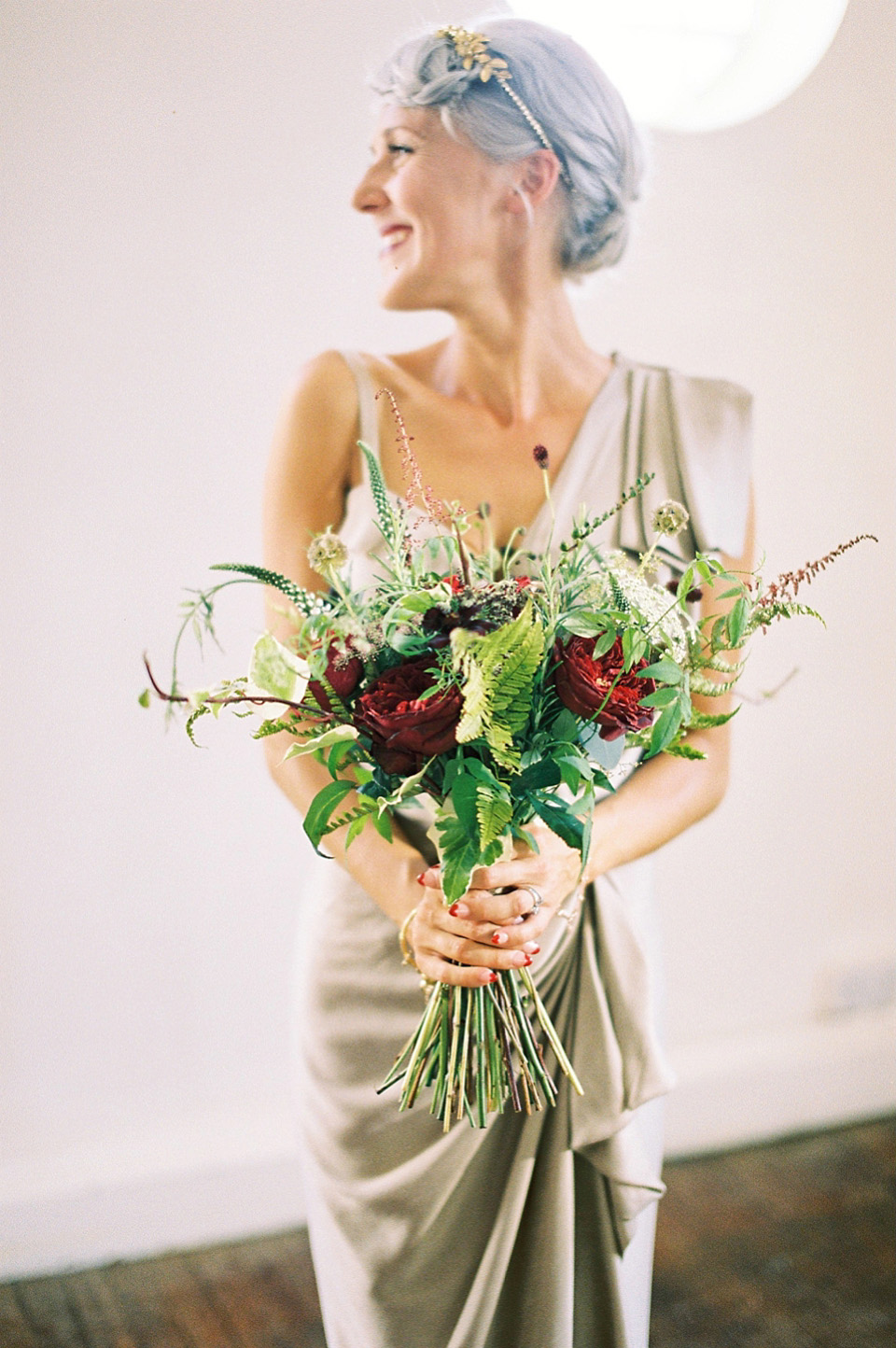 Image from this feature on Love My Dress, photography by Ashton Jean Pierre
Fortunately, we have signed up an wonderful florist, Gayle Evans of Bloomingayles, who has been brave enough to tackle our rather 'vague' brief. We came to her with a list of requirements along the lines of 'lots of leafy bits sticking out' and 'maybe some darkish redy/purpley ones', and she wasn't at all fazed by our lack of detail.
Although we always give our suppliers an idea of what we like, we avoid making lots of specific demands because we want them to be free to let their creative juices flow without restriction. We chose Gayle because we know that we can leave her to craft our general thoughts and ideas into something beautiful, so much so that I probably won't know exactly what is going into my bouquet until it's in my hands at the wedding. It's nice to know that after all the time spent planning, there are still some things will be a pleasant surprise on the day.
Image sources from top left clockwise: Style Me Pretty, Pinterest, Love My Dress®, Utterly Wow
Next time I write it will be 2015, the year of our marriage, so I'm sending extra love to all of my fellow 2015 brides and grooms-to-be, our year is nearly here!
Kay x
You can read all posts by our blogging bride and 'Lovette' Kay here.