Good morning lovely Love My Dress readers! It's been a little while since I updated you all from the world of bridal fashion, so I'm excited to be back this morning with a focus on a designer who has really stole my attention of late with her modern interpretation on style influenced by the past and by her cultural experiences.
Being a Catherine Deane bride is quite the experience – from first contact you're immersed in to the seasoned designer's super-chic world and attentive expert team. Heading for your first bridal appointment, you meander through the streets of London's trendy Wapping with its beautifully restored wharf buildings.
At the showroom, the rails of exquisite bridalwear are encased in a glass box – your sanctuary for the duration of your stay. Even the packaging that you're highly-prized gown arrives in is beautifully crafted. I recently enjoyed a visit to the studios recently to find out more about the bridal name on everyone's lips…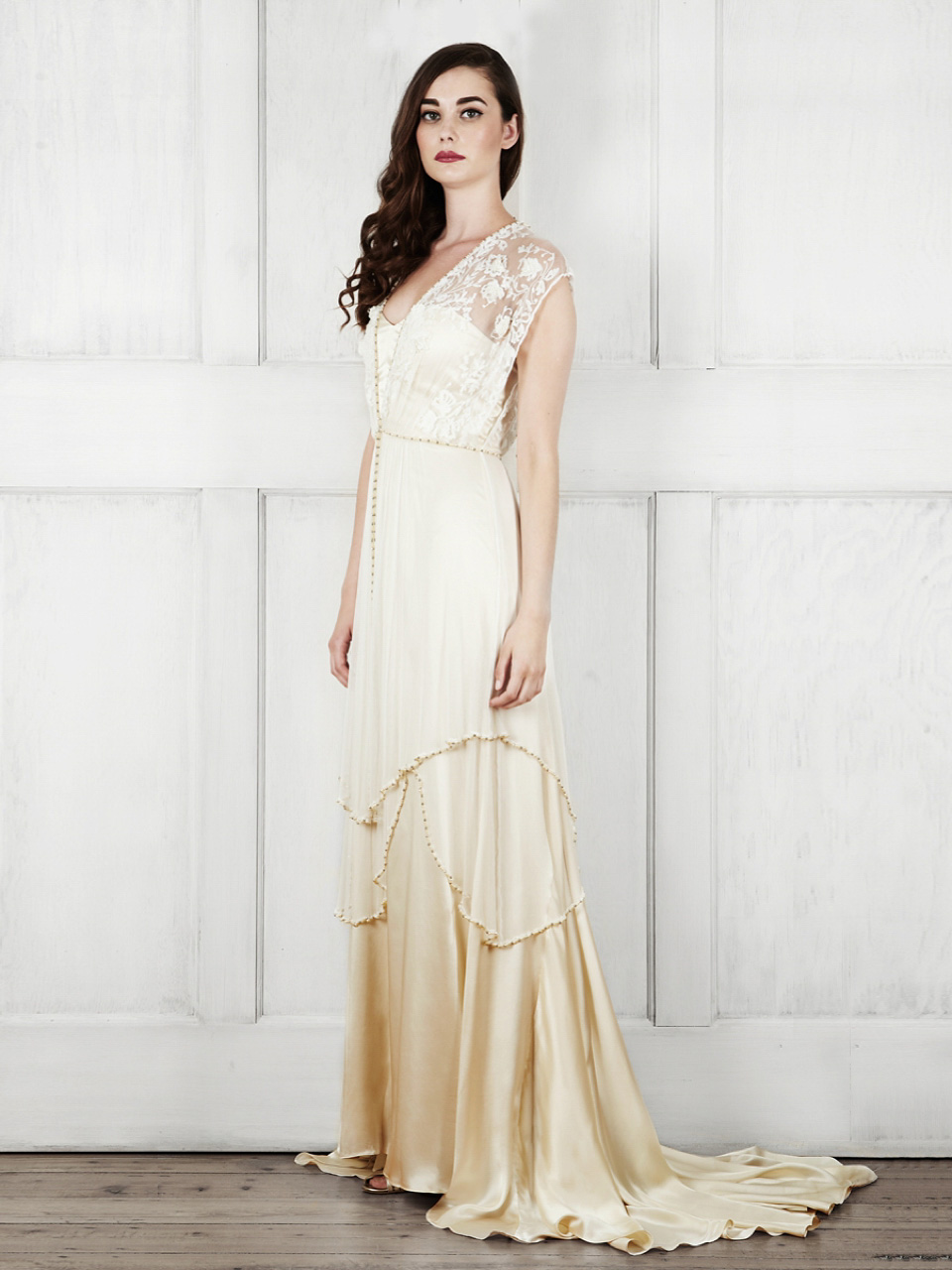 Established in 2005, Catherine's designs take cultural references from her life and travels; as you can imagine, being born in Ireland, raised in South Africa and having been based in London and Hong Kong, Catherine is able to draw from a very rich and authentic pool of inspiration. Her passion for craftsmanship and continual hunt for new techniques from around the world fuel her new collections.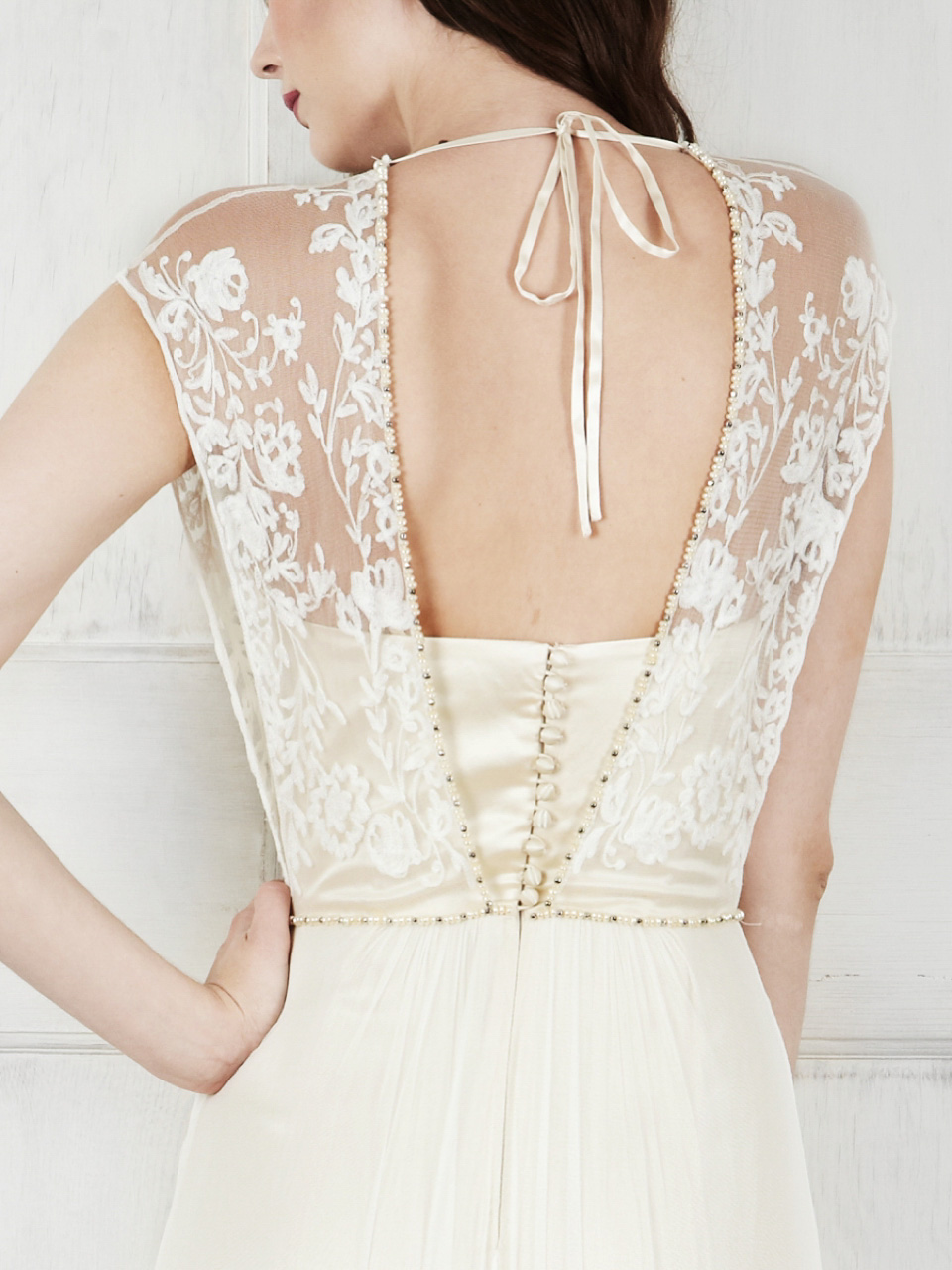 Catherine's approach to bridal is all about craft – creating elaborate hand-sewn embellishments and intricate embroideries. The success of her main fashion line was the stimulus for her bridal collection – after she began developing evening gowns in lighter hues. Silhouettes and embellishments continue to translate and inspire between the two different lines today. On presenting her debut collection to the bridal market in 2010, it was quickly snapped up by the charming and super-trendy BHLDN, and most recently, launched in to the world of e-commerce.
Things are most certainly on the up for this talented designer, so we thought we'd share images of some of her finest wedding dress designs with you today.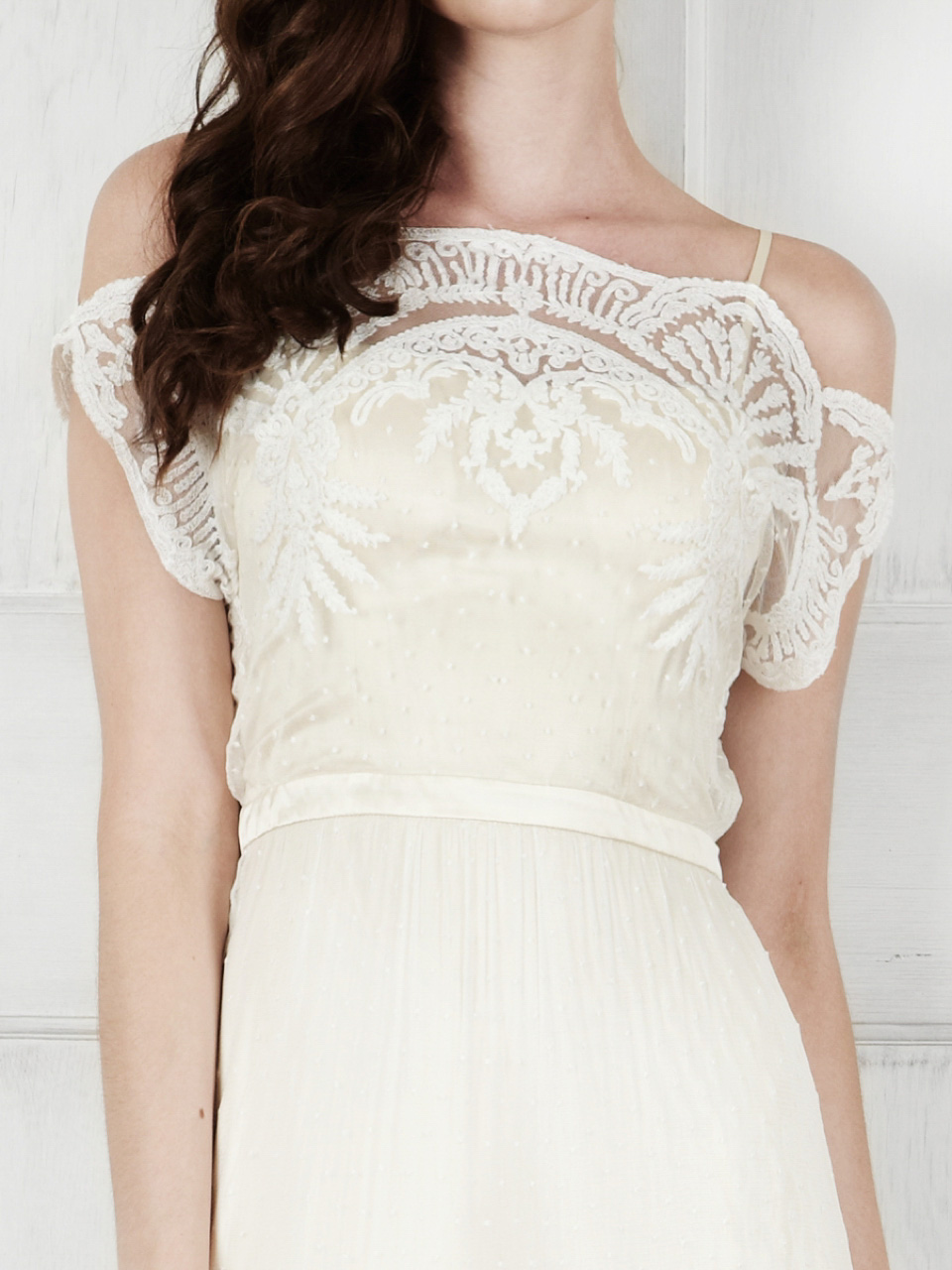 Priding themselves on a seamless and hassle-free customer journey, the new retail channel allows brides to shop for their wedding dress in a new and innovative way. Gone are the days of waiting eight to ten months for your wedding gown.  Instead, with a click of a button, brides can order their gown on their lunch break and have it delivered to their door, and the returns process couldn't be easier or more reassuring for those nervous about ordering online.
The Catherine Deane bridal palette includes cream, frost, oyster and champagne – a subtle array of colour that plays in to the current penchant moving away from traditional white. The soft layers of the gowns and three-dimensional embroideries provide a depth that feels opulent and whimsical yet entirely wearable.  Key bridal trends of the moment are evident too – statement backs, illusion tulle with floral designs cascading down from necklines and embroidered scalloped hems.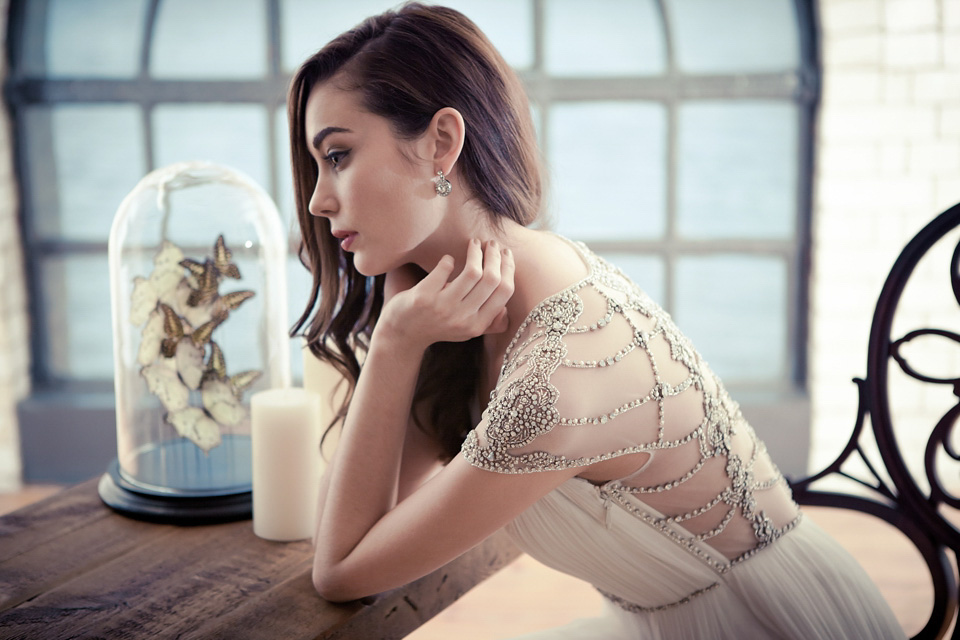 Of course, on seeing these gowns in the flesh, we were bound to have our favourites… there's Tallulah with her symmetrical pattern of opal beads strewn across illusion tulle. We also developed a rather large soft-spot for the tiny woven polka dots, scalloped neckline and capped sleeves of Omelia and the bygone glamour of Lita, with delicate buttons, beaded edges and layers of fluid floral lace. The design team are passionate about taking something from the past and making it relevant today whilst appreciating its original beauty.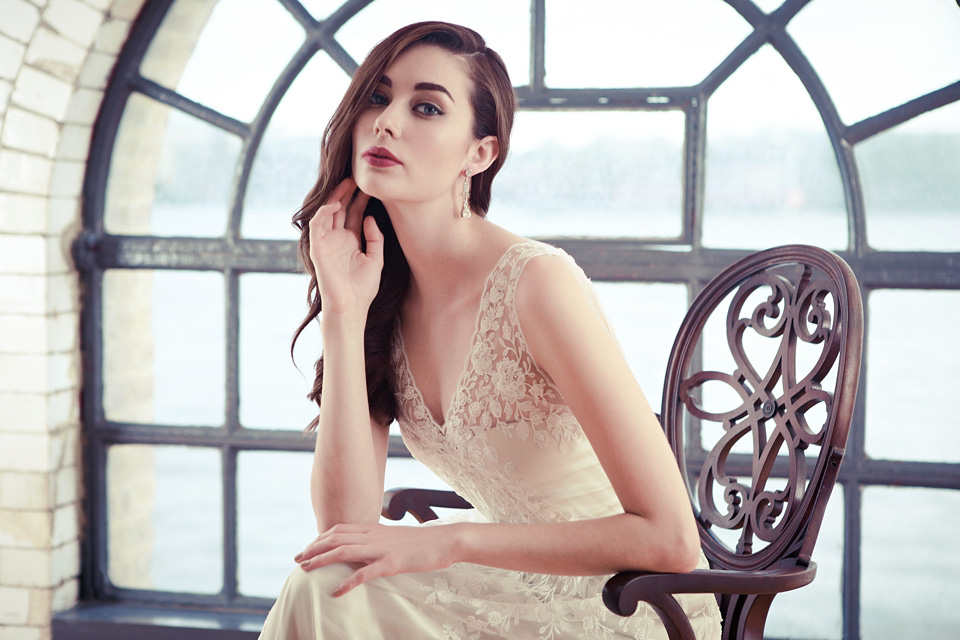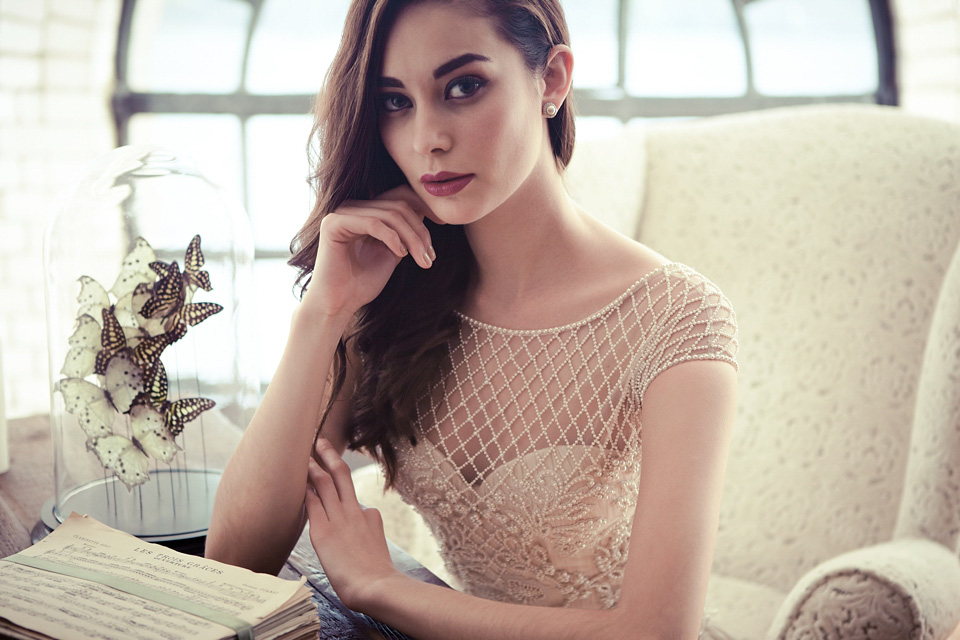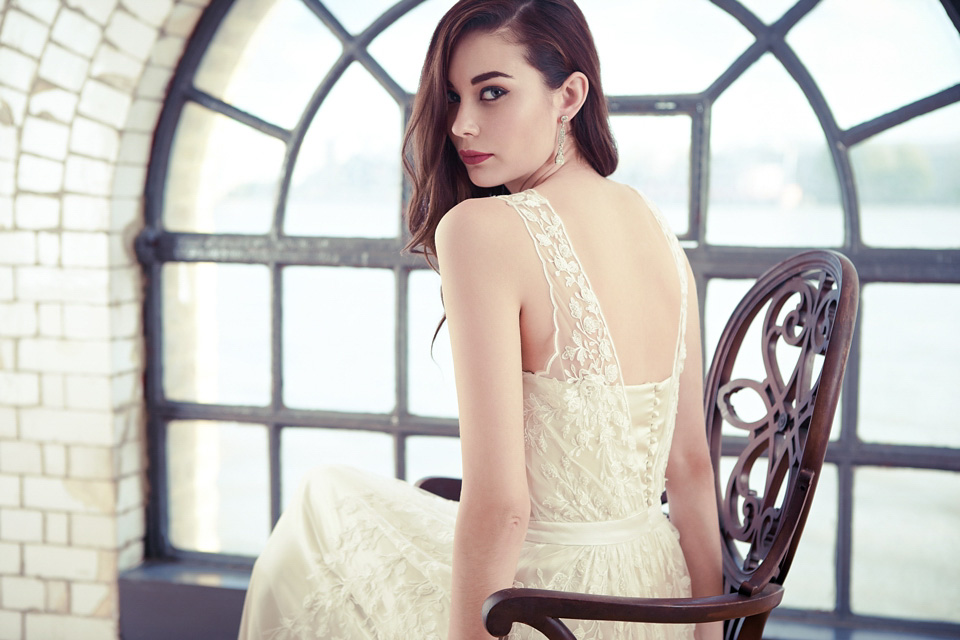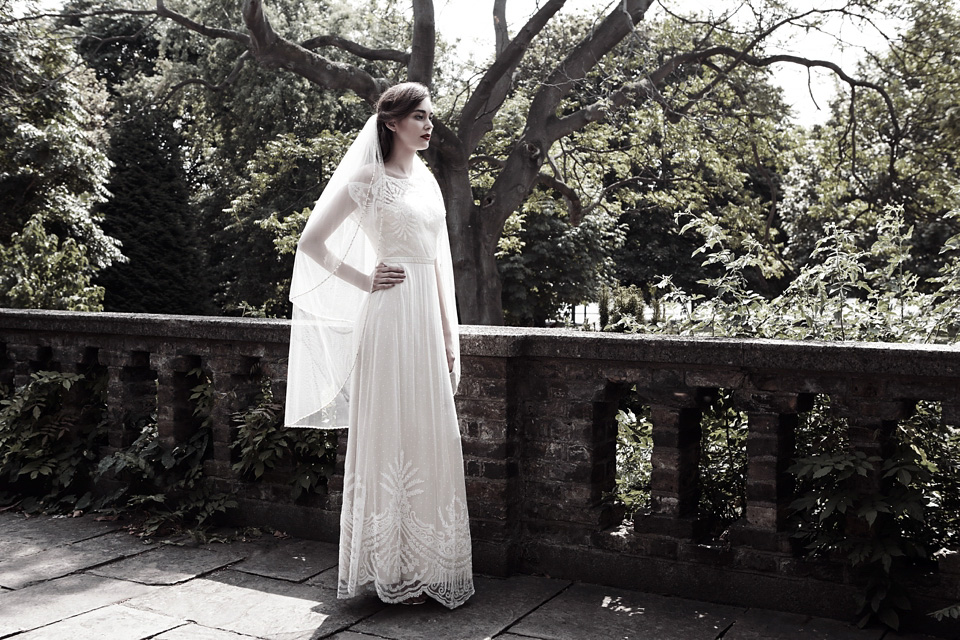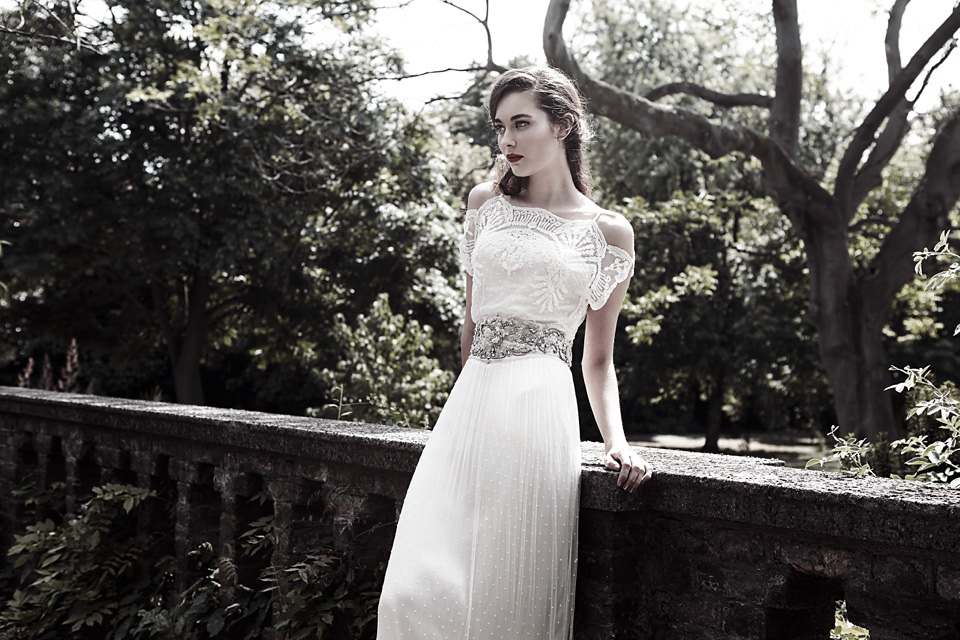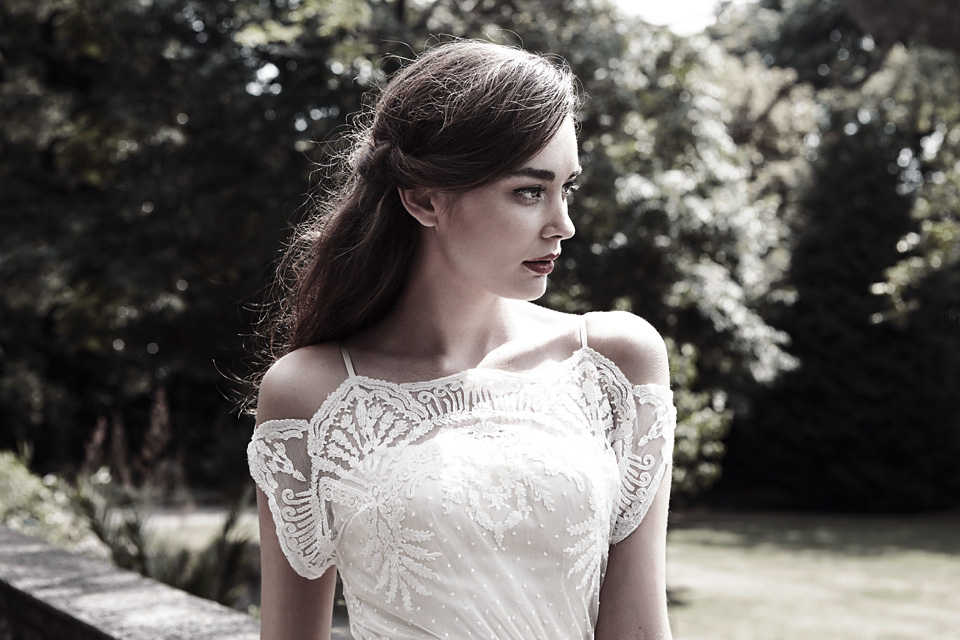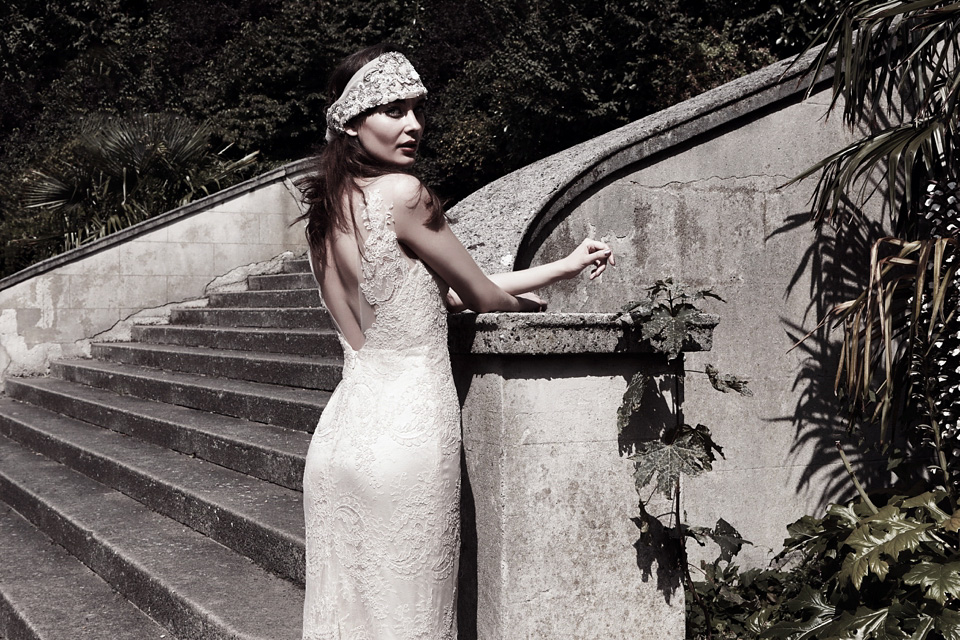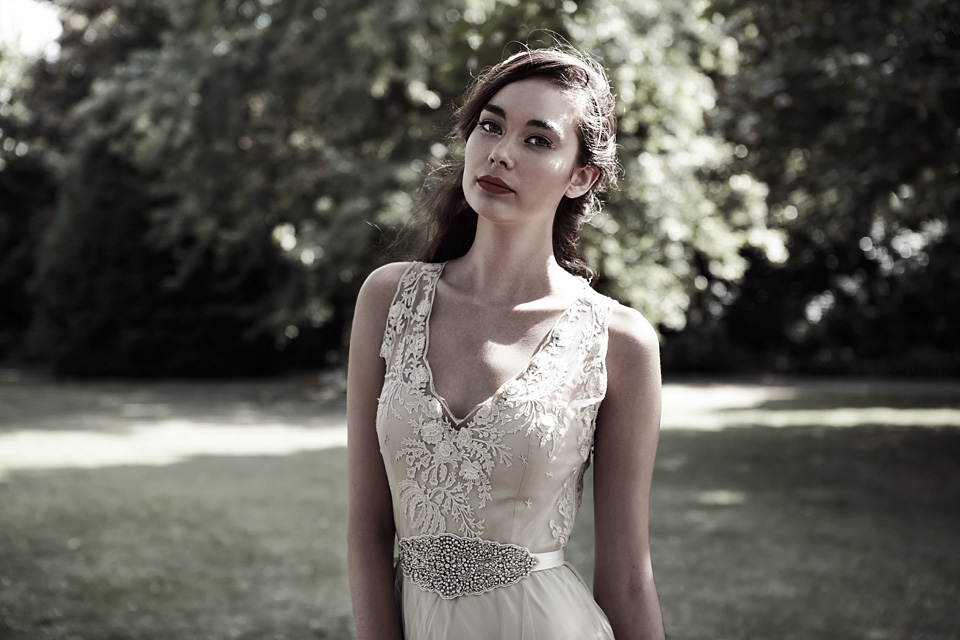 So what's next for Catherine Deane? They have an accessories line in development – so you can expect more belts and veils, and they'll be available online.  And a little bird also told Annabel earlier this week that BHLDN are planning a Catherine Deane trunk show at the Kings Road Anthropologie Store in London between 19th and 22nd February 2015.  Watch this space!
If you'd like to see more, you can also find Catherine Deane on Instagram, Pinterest and Facebook and a list of stockists can be found here.
Have you had a great bridal fitting experience too? We'd love to hear all about it…
Love Sarah-Leigh x x