It's Christmas eve, and our focus is now all about stepping away from our desks and spending precious time with family.   This won't be our last post of 2015 – we have another post yet that we'll be sharing on New Years Eve – but it will be the last post before we take a break for a few days over Christmas.
Within this post, you will find lots of wonderful offers that we have carefully collated together on behalf of our sponsors.  Our sponsors are absolutely key to the existence of Love My Dress® – without them, we wouldn't be here. I'd like to thank them all for their amazing support and loyalty over the past 12 months – I honestly cannot think of a better team of suppliers to be supporting and working with and I'm truly honoured and grateful that my team and I have this opportunity.  We highly recommend each and every one of the suppliers listed here and would like to thank those sponsors who have so generously prepared a kind offering for our readers below.
And all that leaves me to say is, Happy Christmas lovely readers – I'll let you get on with exploring the list below and discovering the many ways you can save money or gain a little something extra from shopping with one of our much loved sponsors…
Alan Hannah are offering a 50% discount off accessories. Love My Dress readers can receive the discount by going to the website www.alanhannahaccessories.co.uk and using the code AHLMDXMAS14.
Arabesque are offering readers the opportunity to buy the cream of bridal shoes & accessories from designers including Harriet Wilde, Rachel Simpson, Freya Rose, Diane Hassall, Love Art Wear Art, Benjamin Adams, Joyce Jackson veils, Rainbow Club, Pink, Alphabet bags and sale items with a very festive 15% off at arabesquedirect.co.uk. Quote SANTA at checkout.
Terms & Conditions: Valid from 26th till 28th December 2014 inclusive. Applicable to online orders only. Orders will be processed and dispatched week beginning Monday 5th January 2015.
Britten Weddings, handmade wedding and bridal jewellery are offering Love My Dress readers a Christmas gift of £10 off any earrings.  Please use the code 'LMDXMAS' when purchasing to receive the discount.
Charlie Campey Photography is offering 10% off for any booking made during January '15.
Cicily Bridal are holding a Naomi Neoh designer day on 10th January where brides can receive a 10% discount as well as a £100 voucher towards accessories on all orders placed on the day. This will be held on 10th Jan 10-6pm.  We also have a winter sample sale 17th January where we will have dresses starting from £250!
Coco and Kate Atelier are holding a sample sale from Tuesday, January 27th to Sunday, February 1st with gowns starting from £250.  Included in the sample sale are gowns by Maria Senvo, La Sposa, Watters and Wtoo.  By appointment only, book your appointment by filling out the contact form at cocoandkate.co.uk, calling 01926 257380 or email [email protected].
Eliza Claire Photography is offering a free photo booth package, including free guest downloads of images and a coffee table book containing all your photo booth pictures, for any couple who books Eliza's services in January, for full day photography for their 2015 wedding.
Emma Hunt London has teamed up with amazing expert wedding Florist Victoria Vaughan, bridal headwear and accessory specialist Victoria Fergusson, and the excellent Rainbow Club for another annual sale event, organised for 18th January, 10am – 4pm at the Fulham Palace.  This is opportunity for brides to be to satisfy curiosity, browse and ultimately save on your dream dress and bridal essentials all in one place at the same time. This sale comprises of samples and limited quantity stock from previous collections from 20% to 75% off.
Alongside the annual sale event, Emma Hunt London will be offering 10% discount for Love My Dress readers for purchasing couture dresses in January.
An exclusive 10% off with Laura Debourde Photography that specialise in photographing weddings with a natural, timeless approach and to celebrate the launch of my new website in January 2015, I will be giving 10% off to all Love My Dress readers who book before 21st February 2015. Please quote "LMD 10% Offer" to Laura in order to receive your exclusive discount.
Laurel Lime are offering of 10% off everything to celebrate launch of new collection, until Jan 15th 2015.  Please enter Code: LoveMyDress10%
Lipstick and Curls (UK WIDE) – Lipstick and Curls would like to offer a 20% saving on their hair and make up bridal services and packages booked before 28th February 2015 (excludes bridal trial and travel).  For further information, please email [email protected].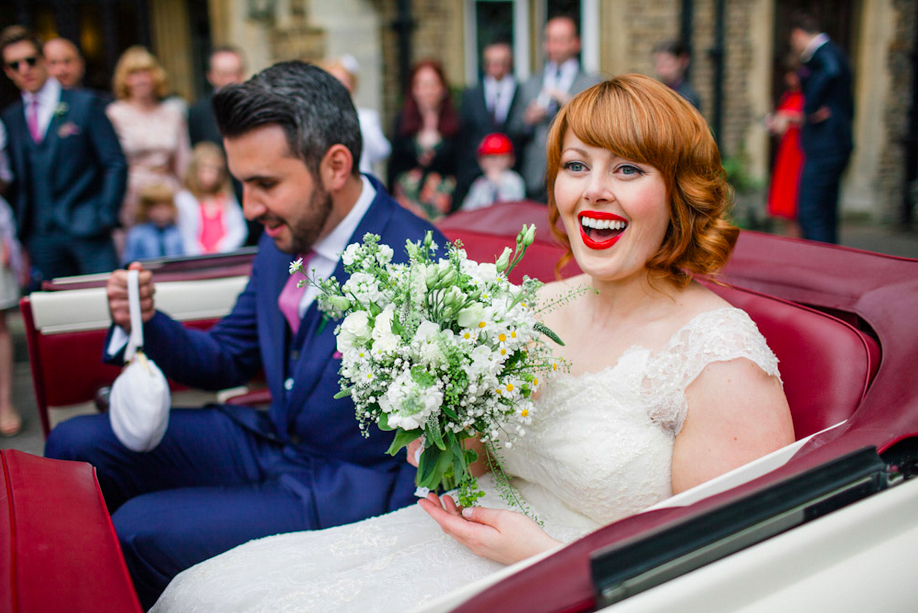 Nicki Macfarlane is offering a 15% discount off any orders on dresses from the Cygnet Collection during January 2015.  This does not include the bespoke service, any alterations, accessories or postage.  For orders readers should email [email protected] or go to the website at www.nickimacfarlane.com.
Olliver Photography are offering a free engagement shoot for couples booking their wedding photography before the end of February 2015.
Sarah Willard Couture is offering a voucher of £200 towards accessories with every full price dress ordered before the end of January 2015. Brides need to quote Love My Dress, and the voucher could be put towards a veil, a jacket or a headdress from the Accessory Collection.
The Wedding Garter Co. are offering Love My Dress readers a Christmas gift of £10 off any garters.  Please use the code 'LMDXMAS' when purchasing to receive the discount.
Pocketful of Dreams are offering  a 10% discount for all full wedding planning bookings for 2015 and 2016 couples. 
Serendipity Brides are offering 10% off any dress ordered before 20th February with code LMD1.
Katya Katya Shehurina are offering 15% off any wedding dress if ordered before Valentine's Day 2015.
Be.Loved Bridal are offering 10% discount and free standard delivery on all order if you use promotional code "LOVEMYDRESS" at the checkout.
Much love everyone, and a very happy Christmas eve,
Annabel x x x