Good morning all, we hope it goes without saying that the whole team here at Love My Dress, led by Annabel's absolutely commitment to supporting talented suppliers and designers in this industry, is completely passionate about promoting new names and giving a platform to smaller boutique brands and, in that spirit, it is an absolute joy this morning to introduce these truly beautiful bohemian inspired designs from wedding dress designer Dana Bolton.
Photography Copyright (c) 2014, Kirsten Mavric for Dana Bolton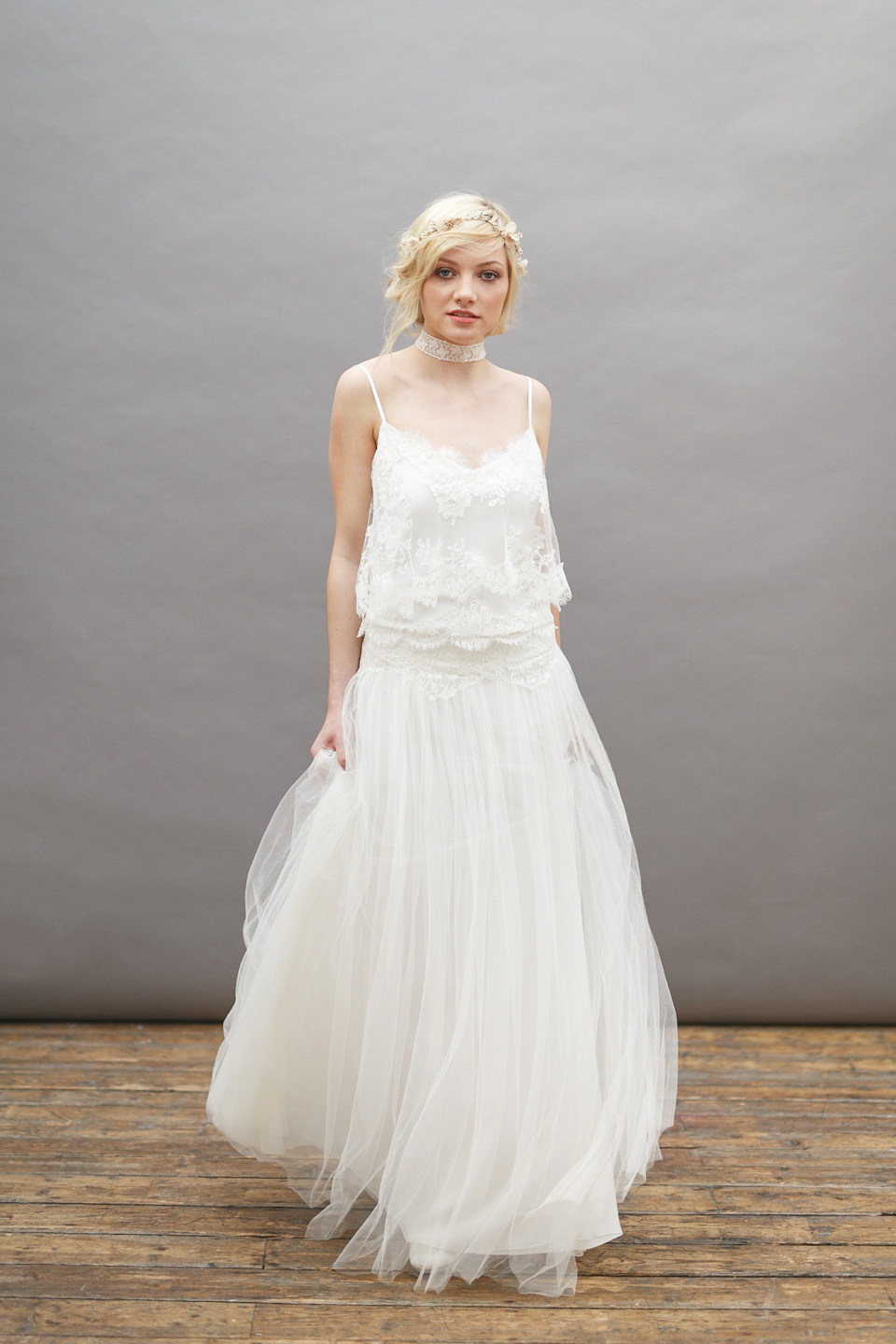 Annabel has long been a fan of independent designer Dana, and it's easy to see why.  I've really fallen for this carefully curated collection of dreamy boho inspired wedding dresses. The ethereal, summery gowns have an irresistible appeal and the silk and lace camisoles teamed with dropped waist skirts that are the stand-out design features from this range are just divine.
"Having worked as a bespoke designer in the past, I've now put together a collection of some of the most flattering and popular looks that I've made for my bespoke customers," says Dana. "The designs reflect my love of all things bohemian, floaty and gorgeous! My inspiration comes from the textures and movement of the silks and laces and how small details in cut and shape can be so complimentary."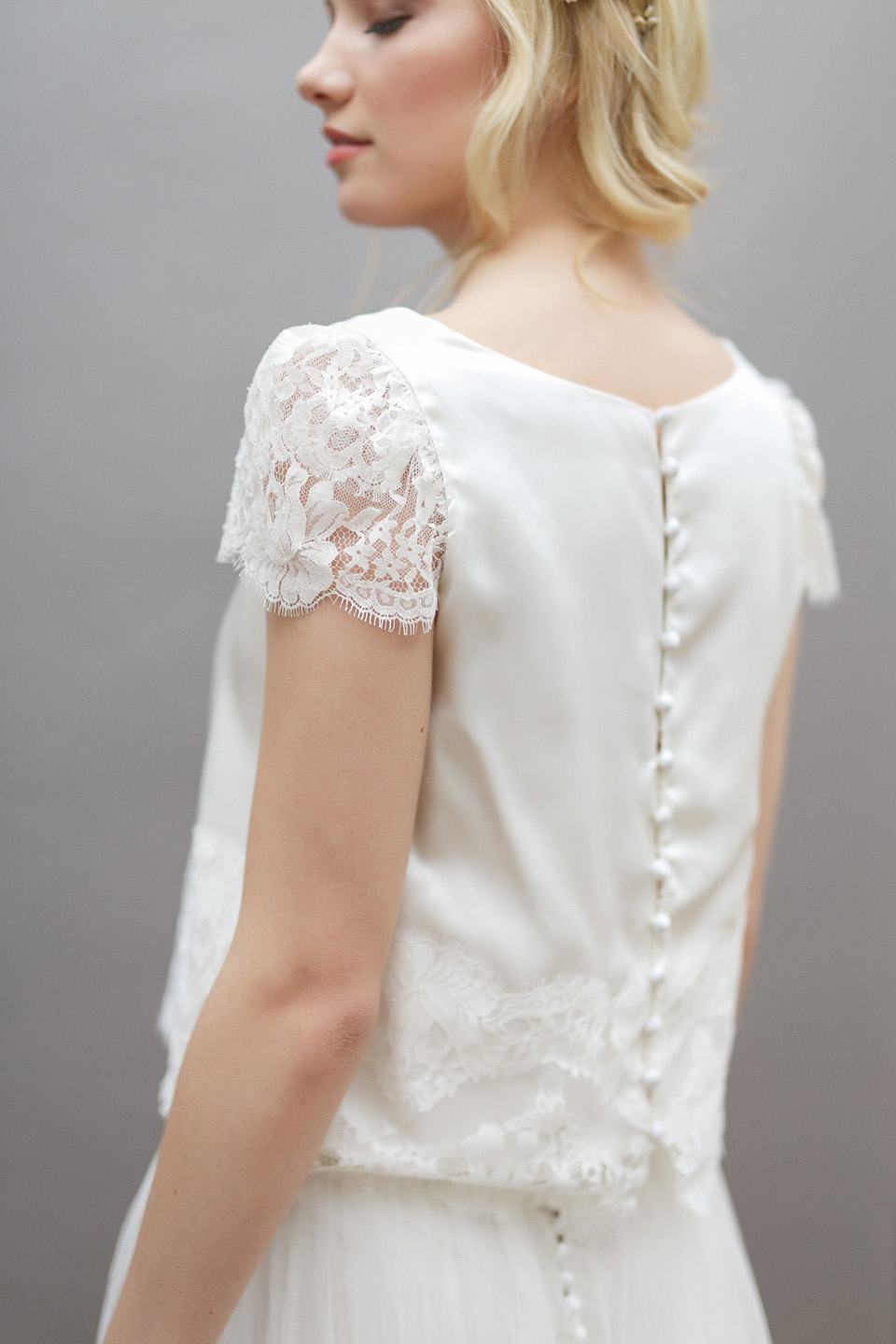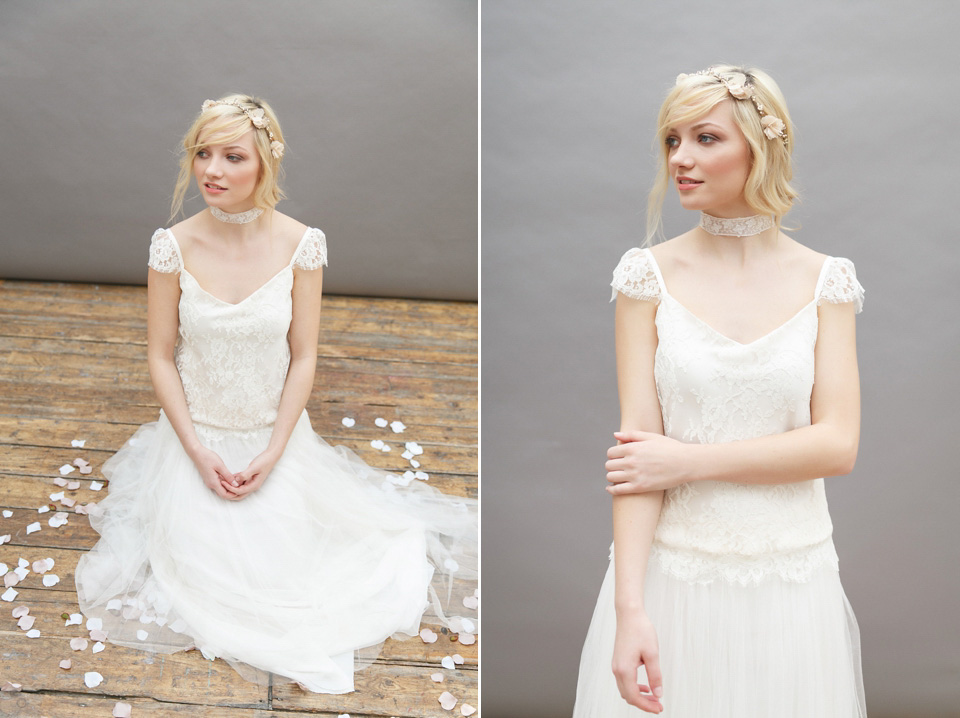 The wedding gowns from Dana Bolton that make up this delightful collection are absolutely beyond flattering. You can either use your favourite as a starting point for an individual creation or simply wear them, without additional alteration or embellishment, from the original design.
"All of these designs can be viewed and tried on at my studio in Muswell Hill, north London and I offer complimentary consultations," explains Dana. "Elements of some of the designs are interchangeable as semi bespoke versions whilst a full bespoke service is still available. Each shape is offered in a variety of laces, all French, which are beautiful to the eye as well as to the touch."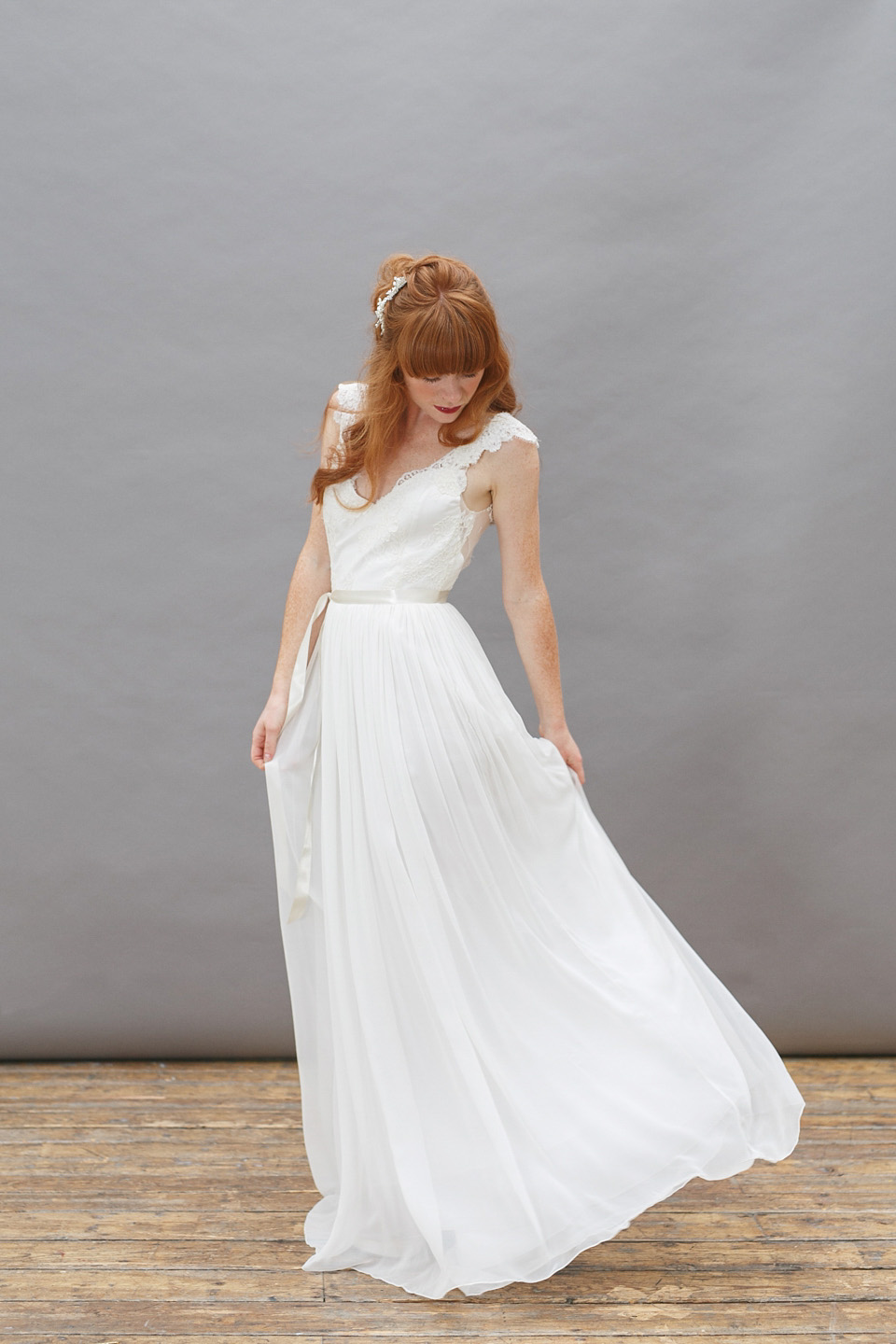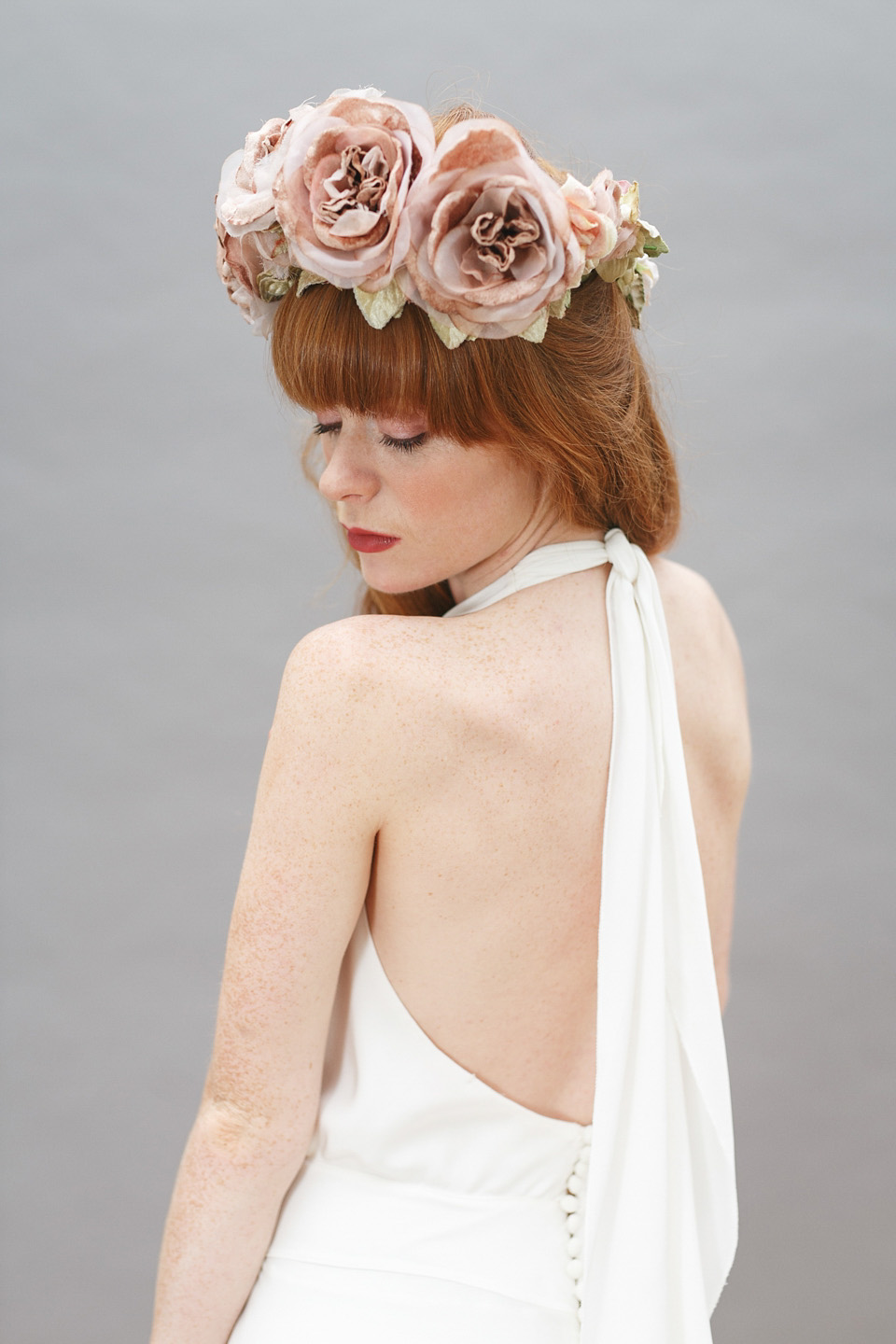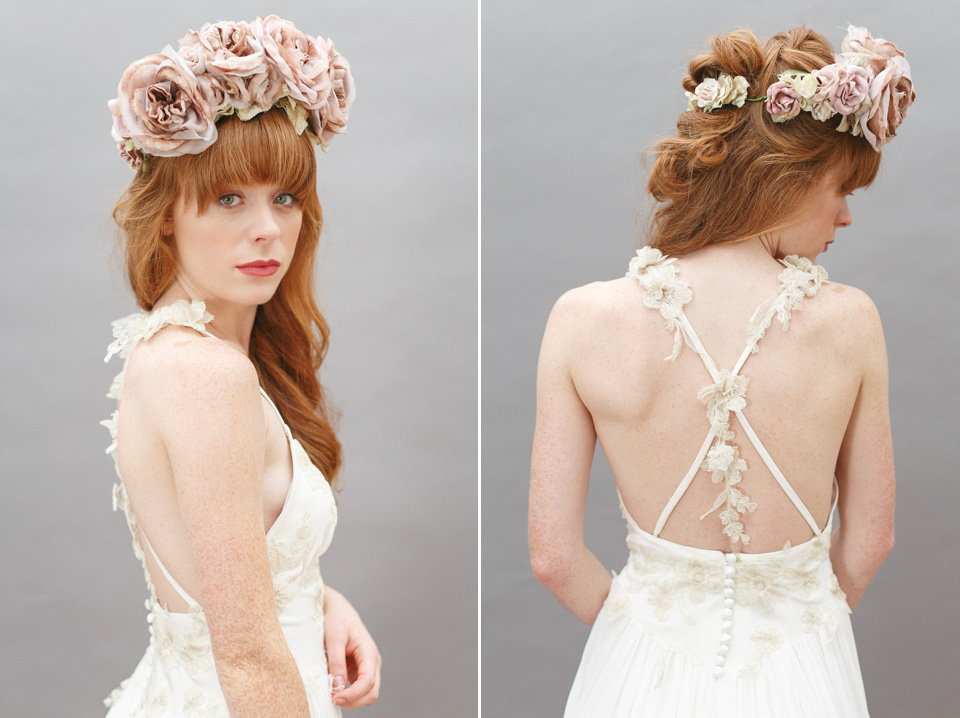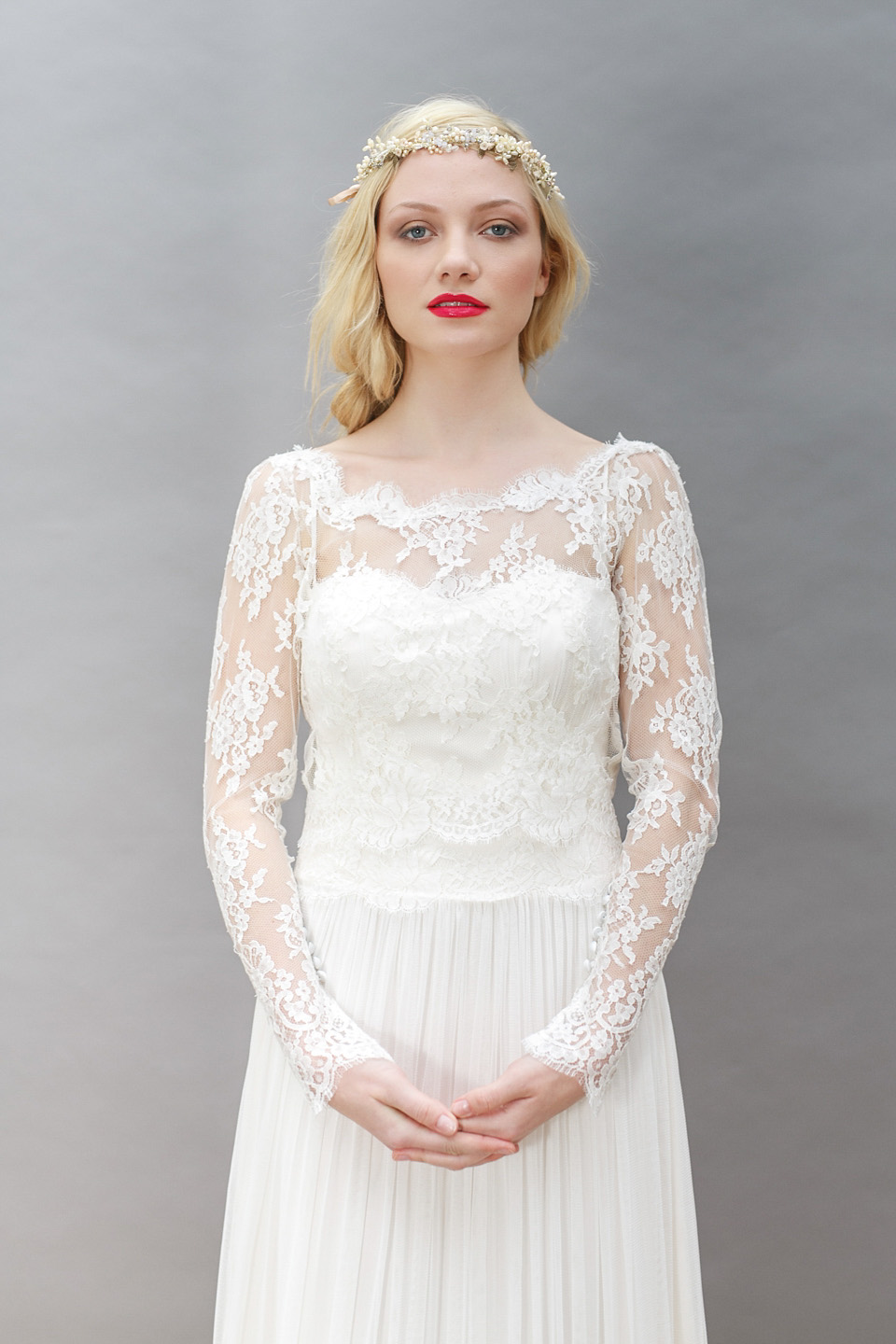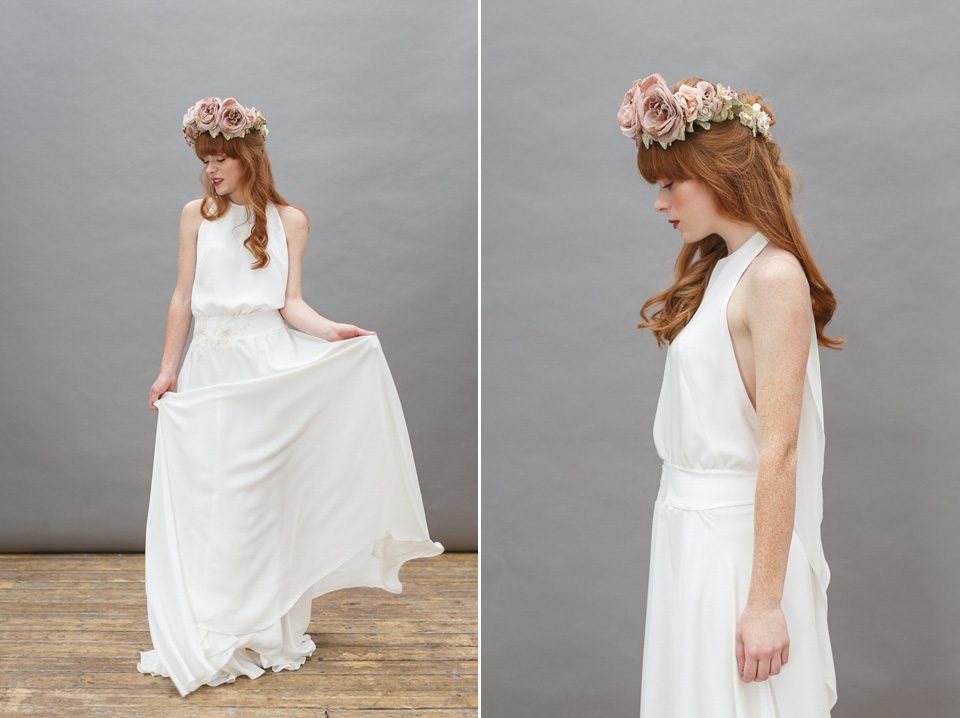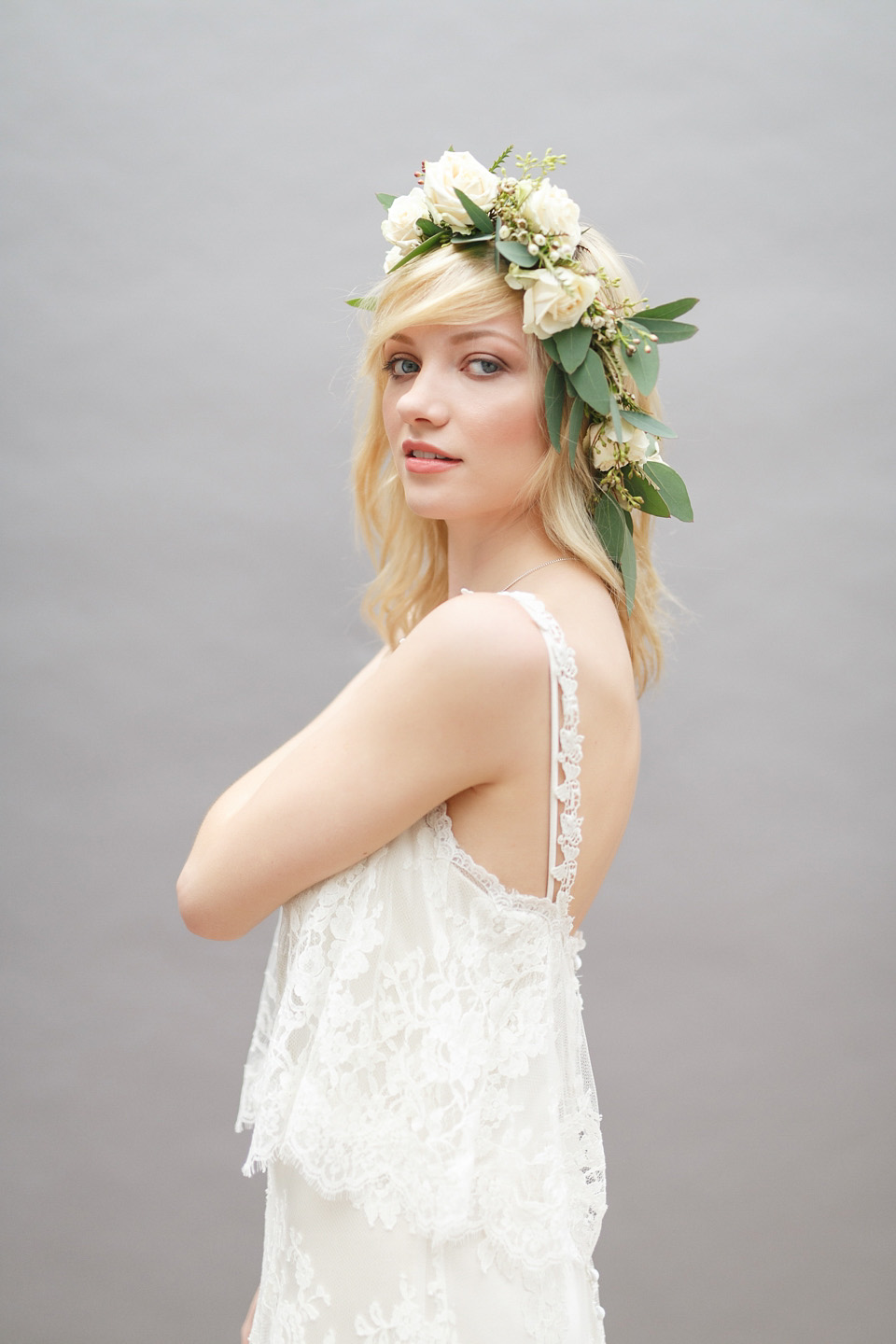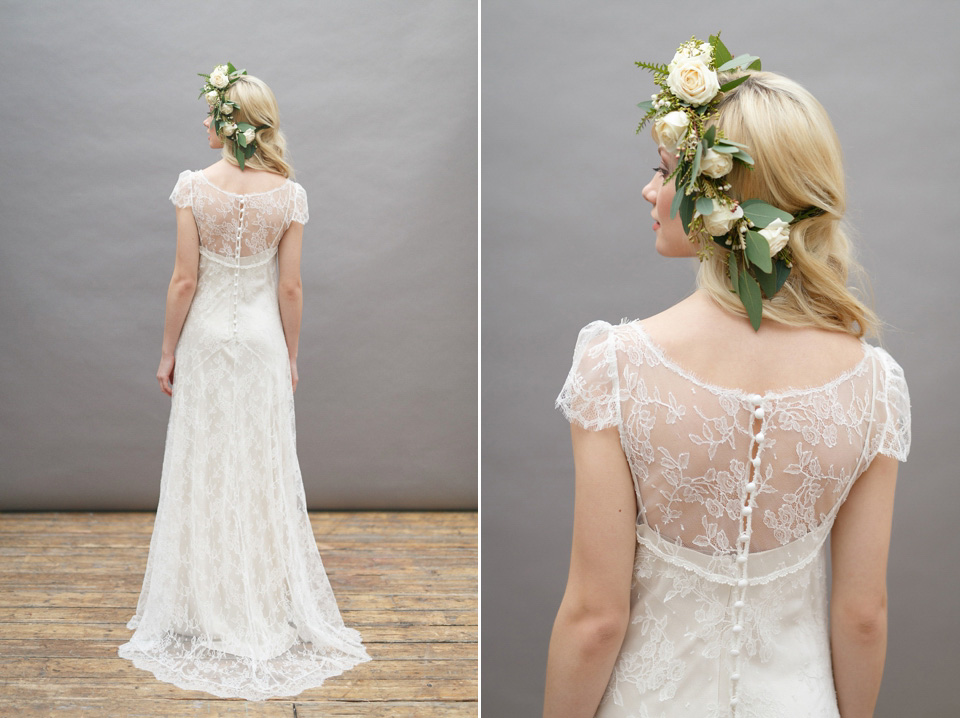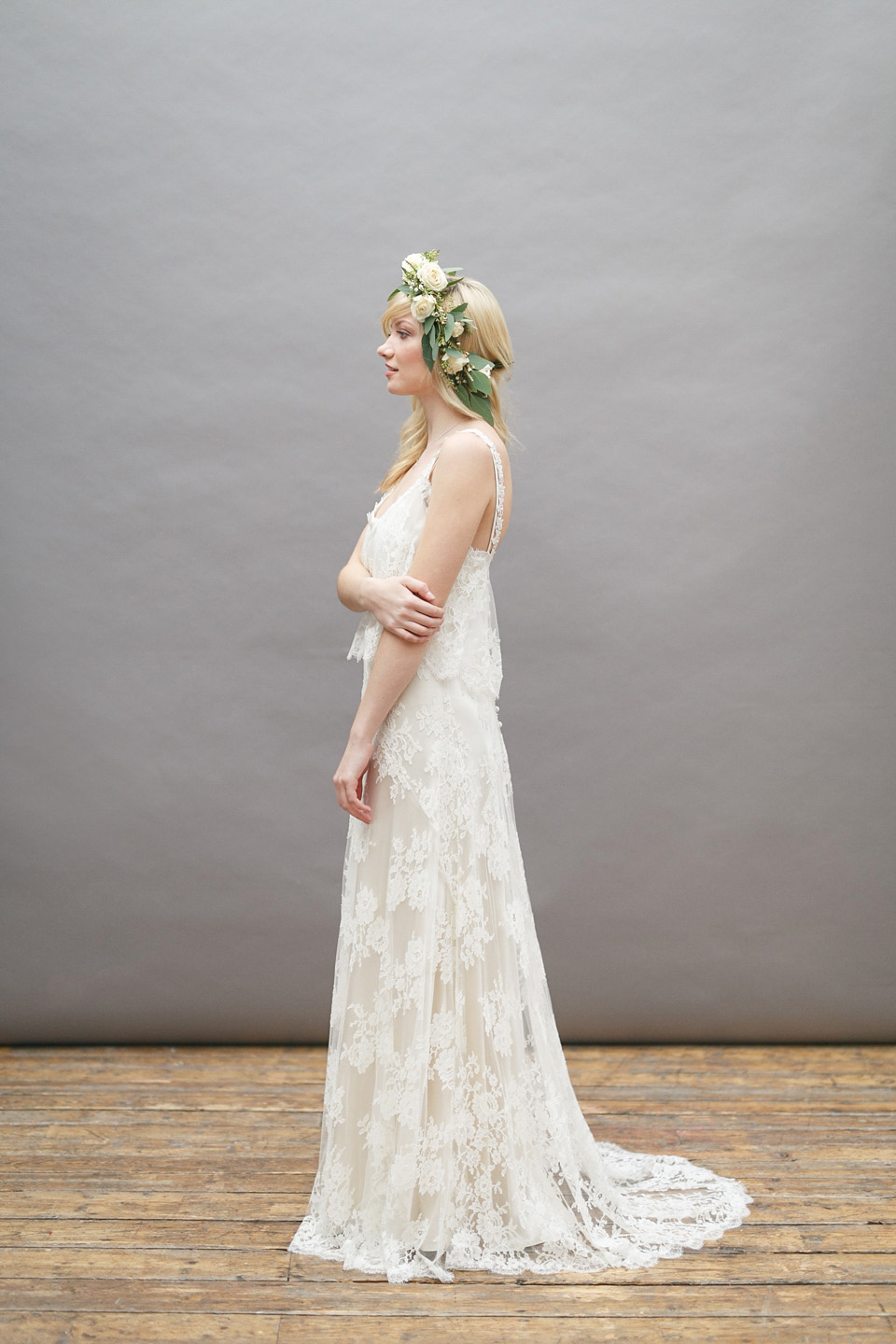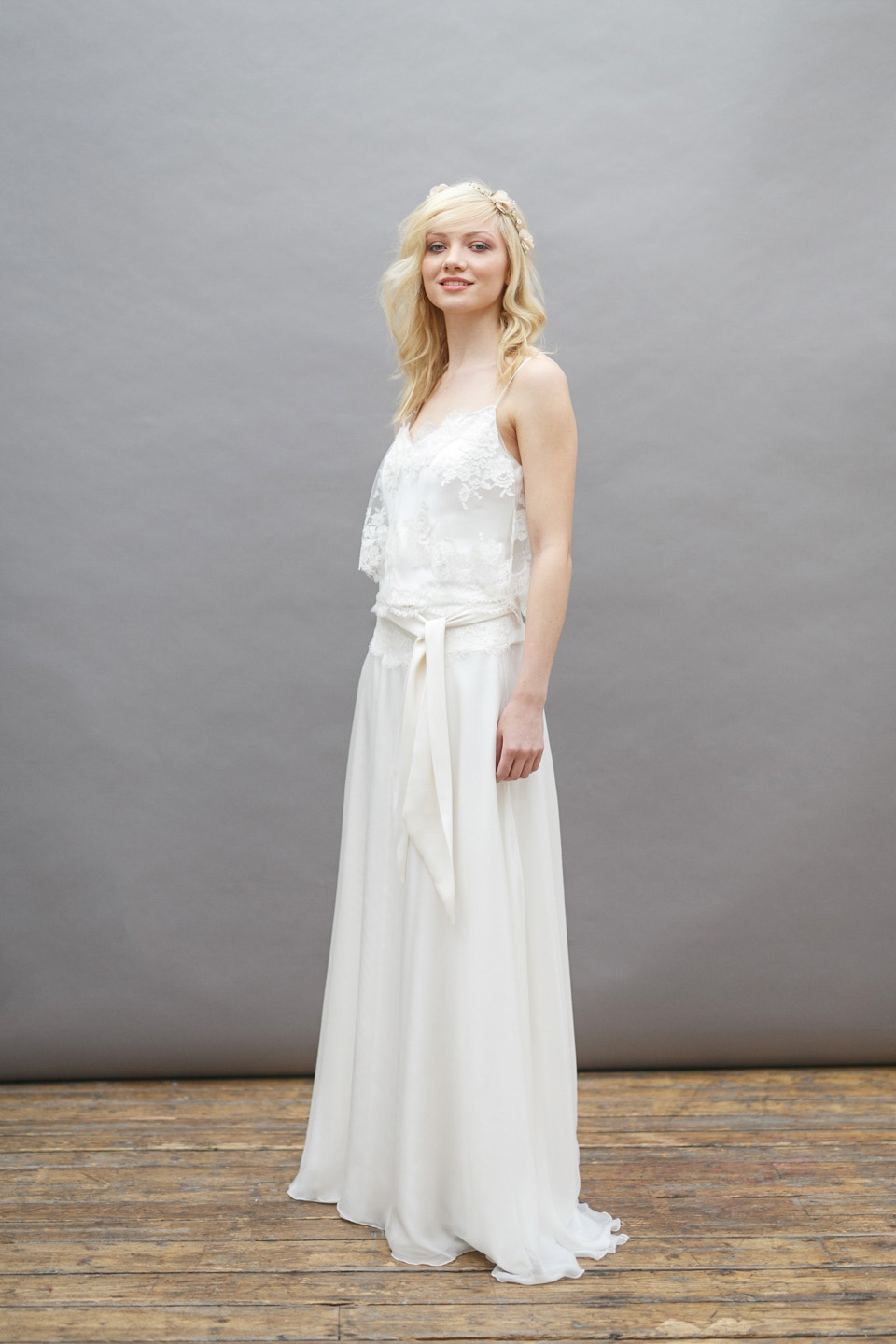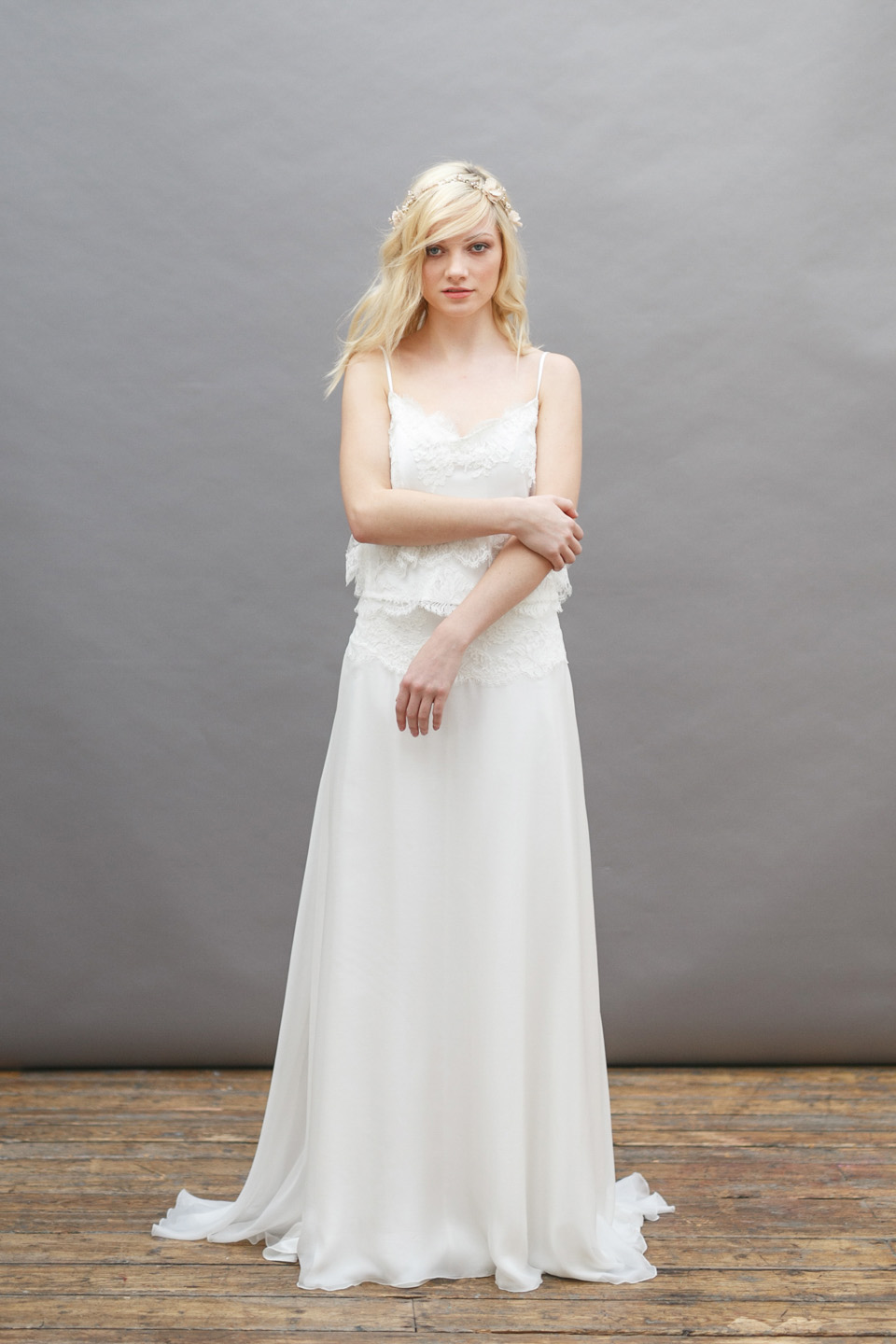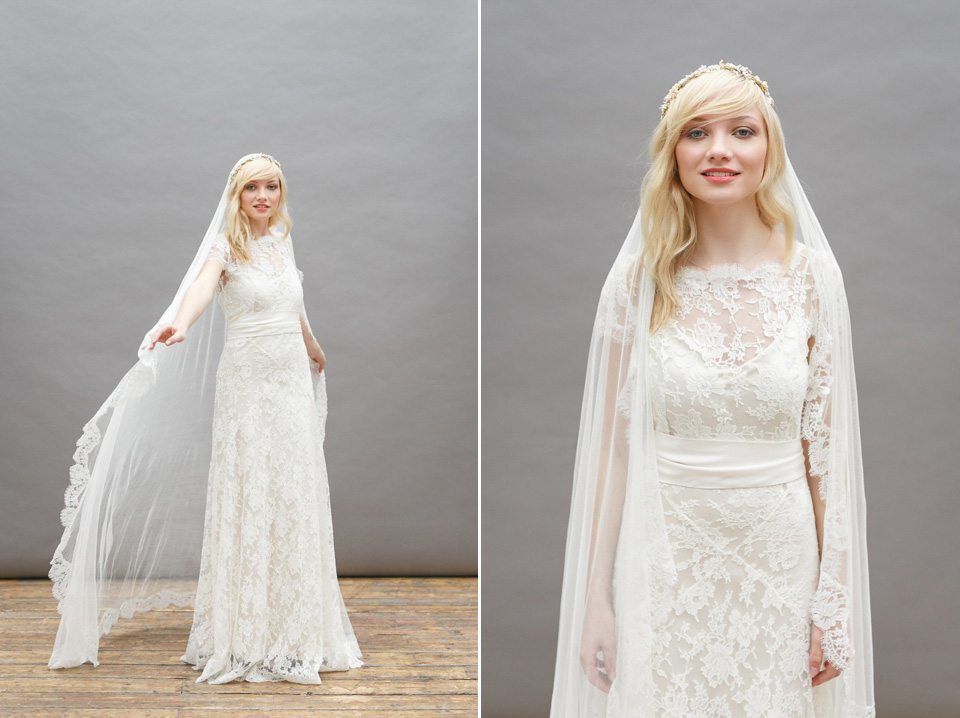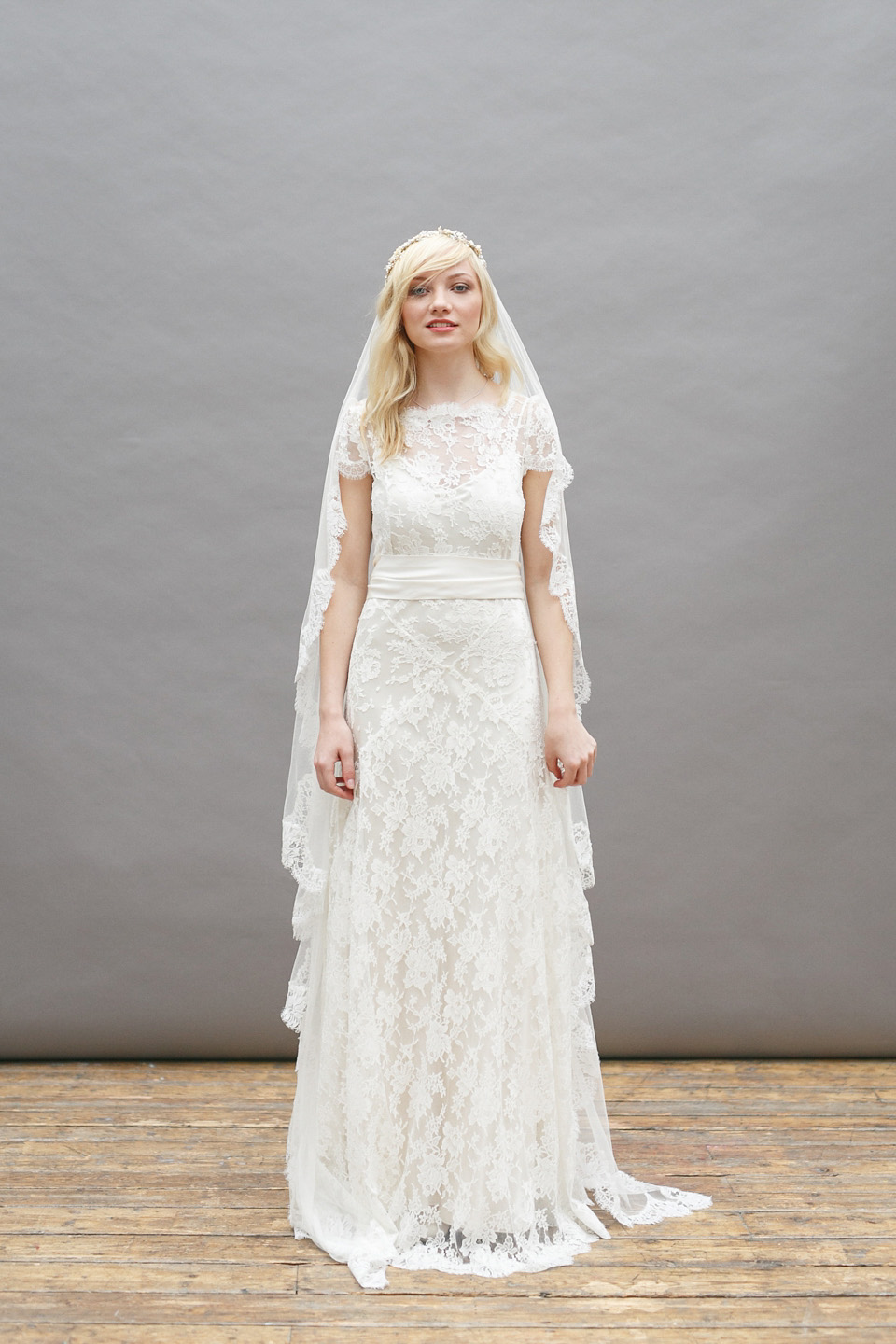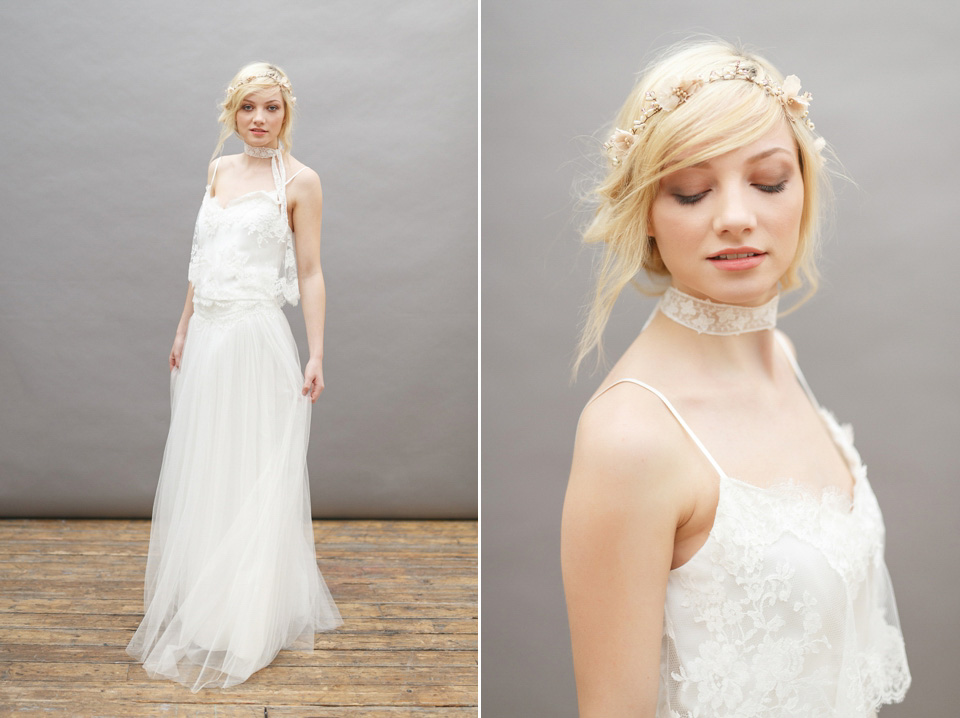 There is absolutely no doubt that Dana's designs will just sing out to you if you're looking for a wedding dress that is incredibly special but also wonderfully relaxed and easy-to-wear. Because she knows her clients inside out and designs just for them, Dana always designs with the style of wedding that you're creating and the overall look that's needed to make the whole day perfect uppermost in her mind. There's also a fabulous flexibility and practical edge to all of the gowns that makes them eminently wearable.
"The dresses with low backs all have integral cups for comfort," says Dana. "The camisole and skirt combos can be worn with a silk back buttoning jacket as a cover up and the dropped waist skirts can be worn with a skimming silk and lace camisole."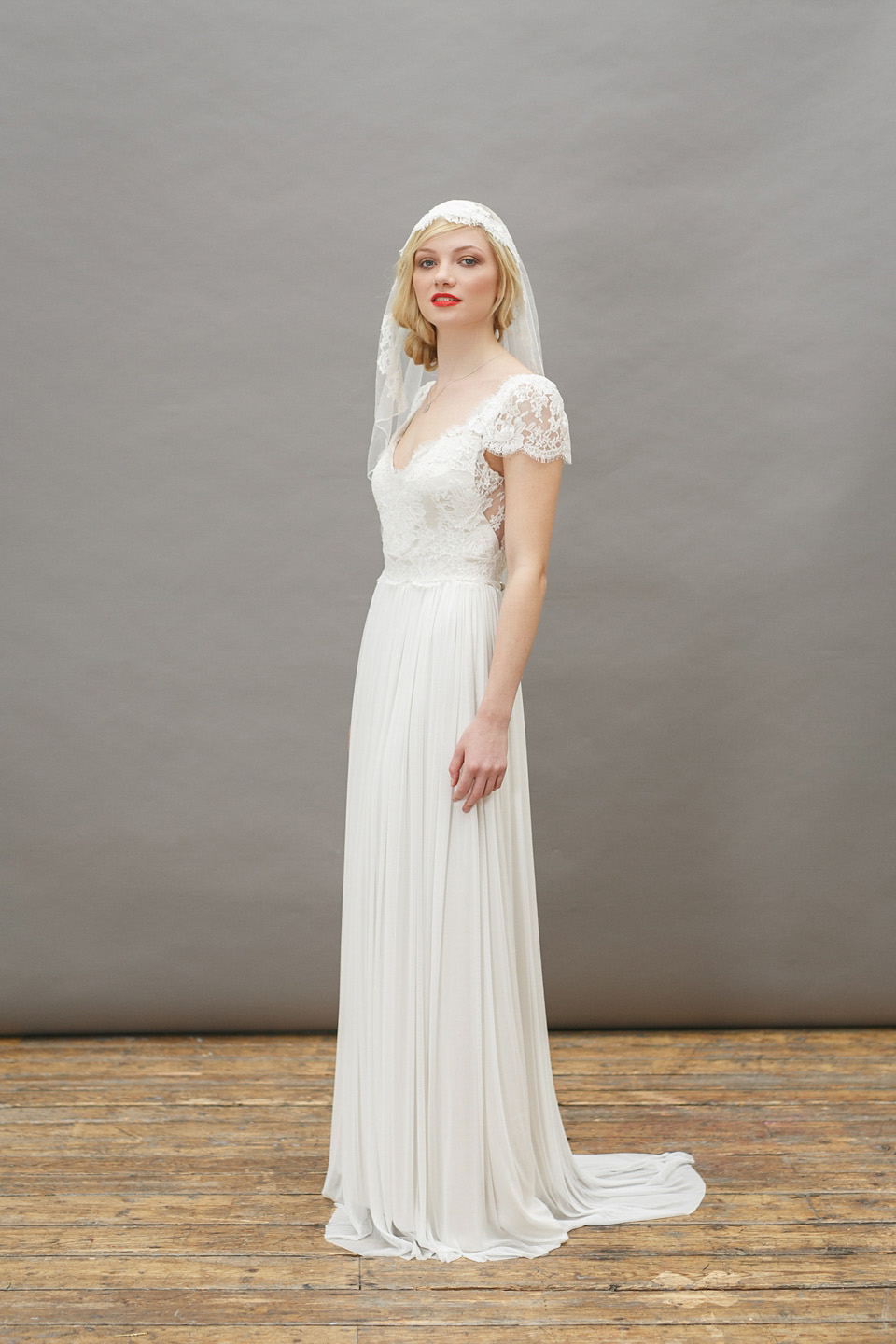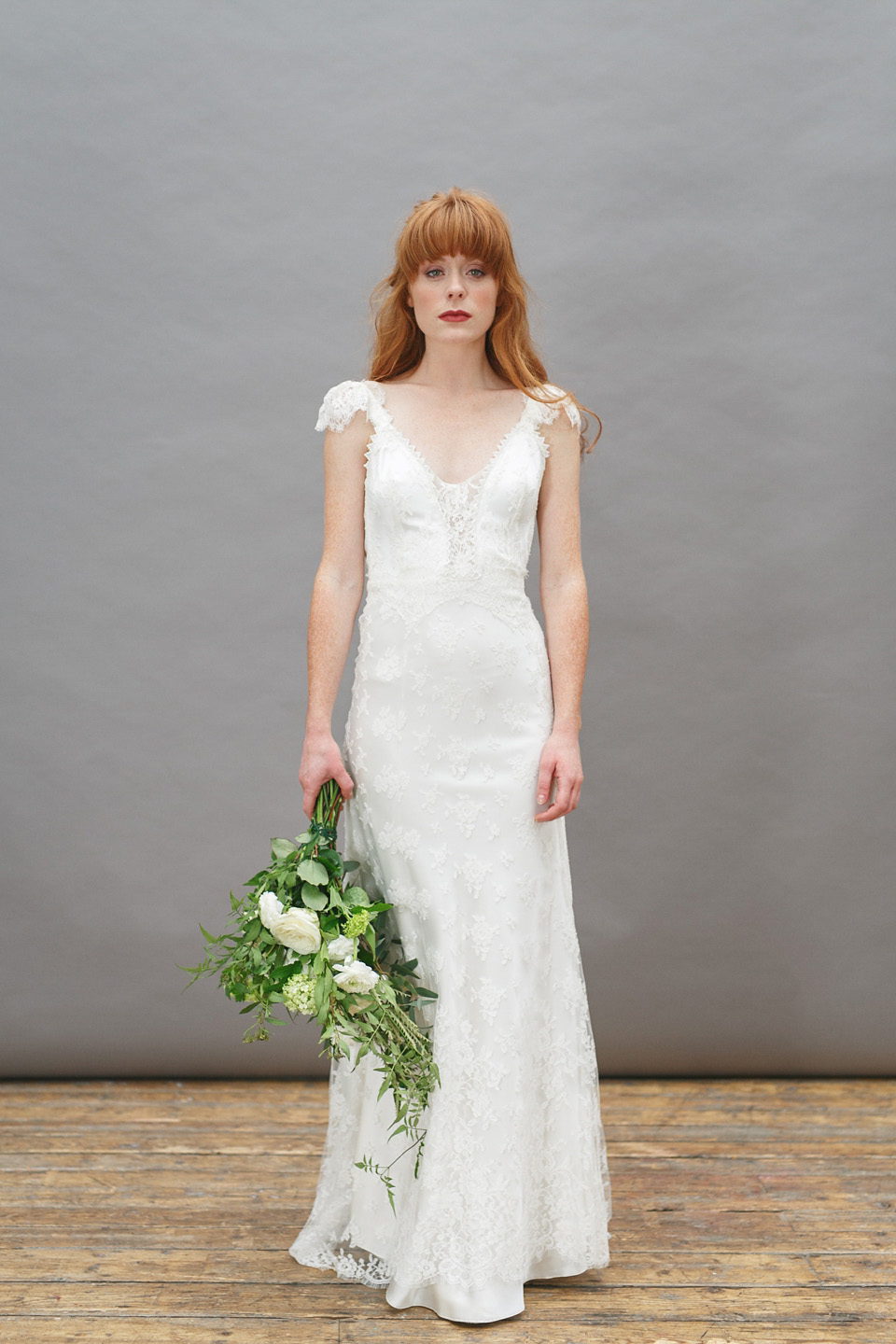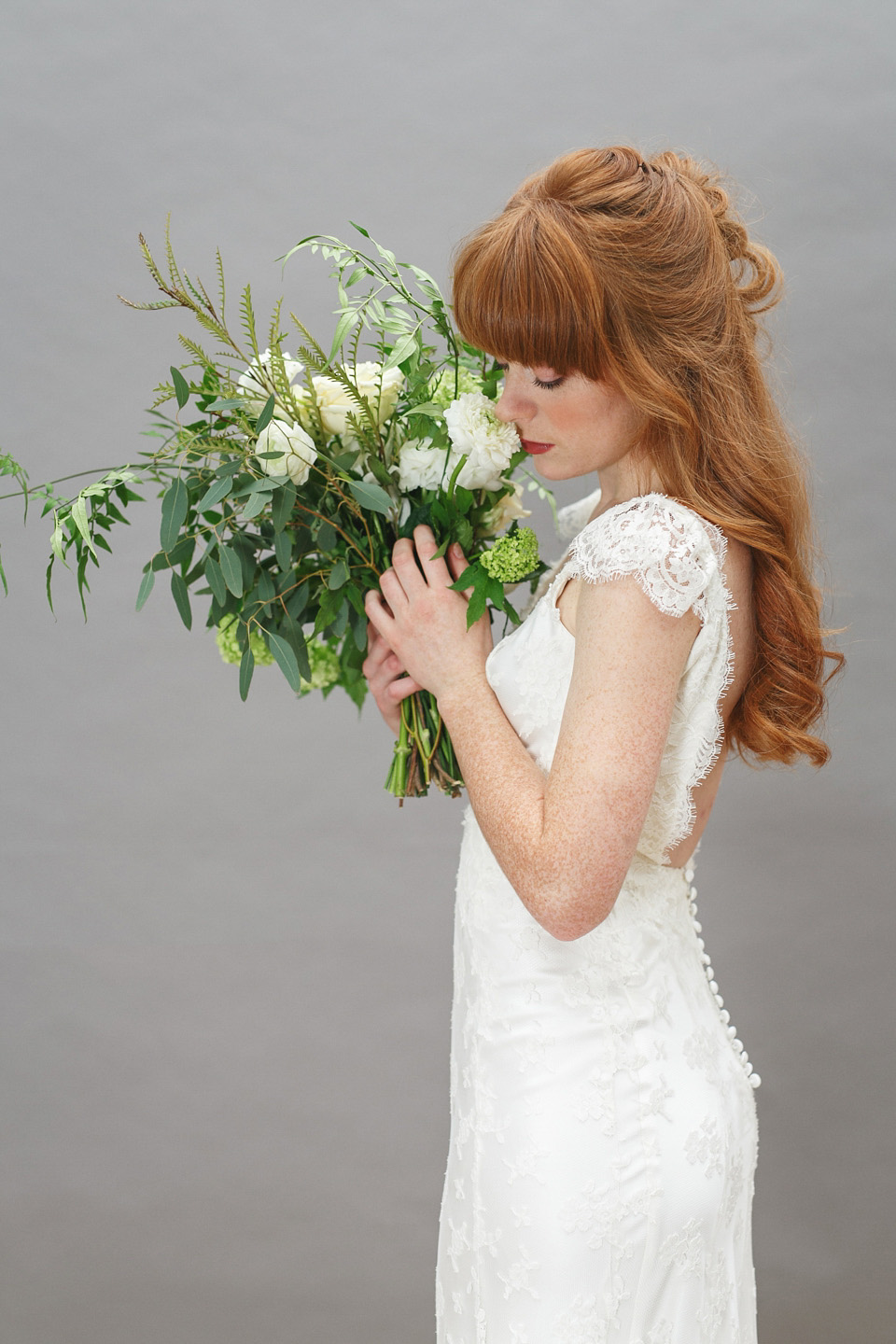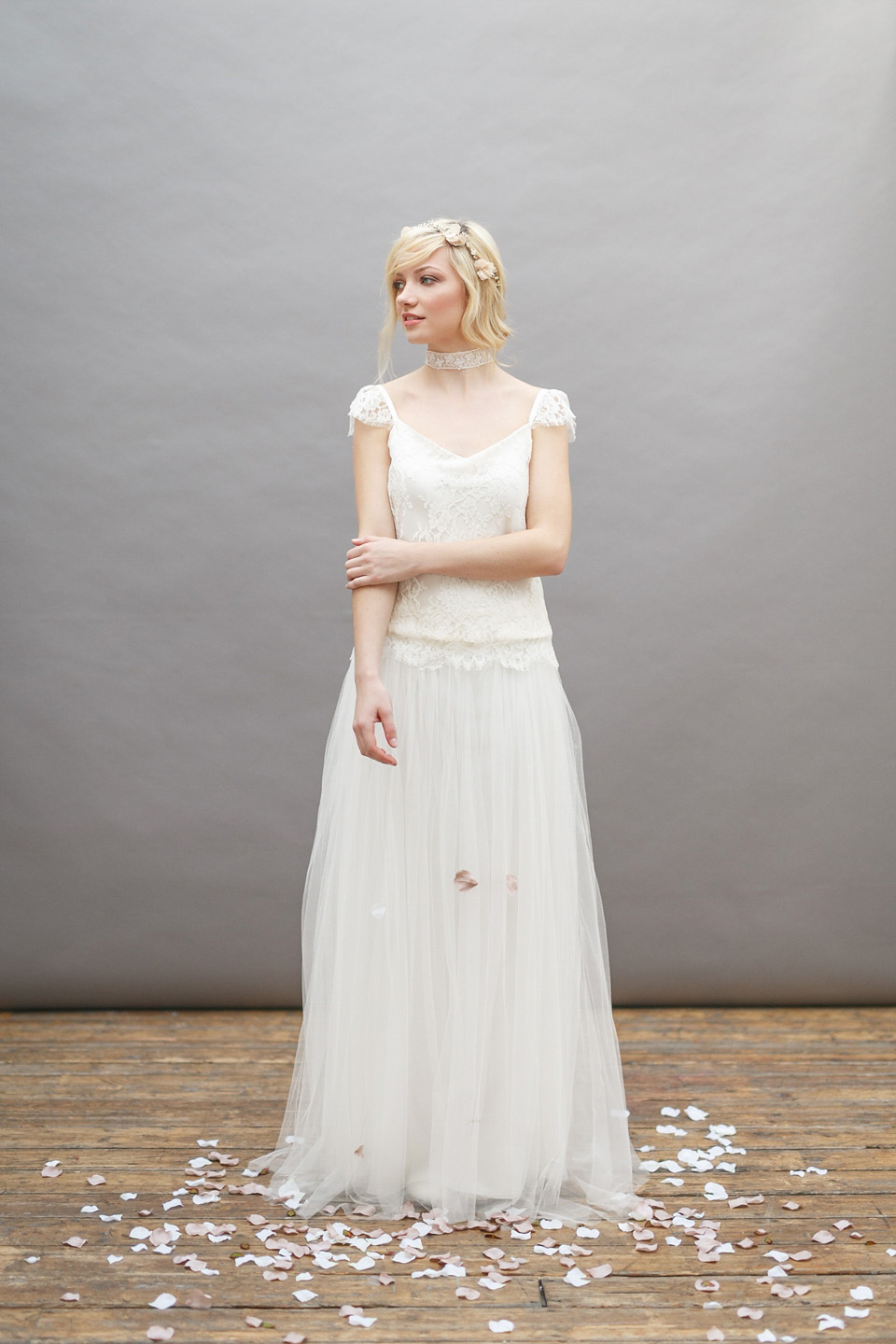 Creating this collection is a new and super exciting direction for Dana and the shoot she organised to launch it was everything she hoped it would be.
"I had such a great time putting this shoot together and enjoyed the support of a great team. Kirsten Mavric shot these gorgeous images with make-up by Mariam Jensen and hair by Cassandra Rizzuto. Harriet Wilde provided the gorgeous shoes and Donna Crain very kindly let me use pieces from her beautiful new collection of boho chic hair vines and combs. The most amazing pink velvet flower crown was from The Shepherd's Purse Boutique and the stunning bouquet and matching flower crown that worked so beautifully was from Blue Sky Flowers. I really couldn't have asked for more!"
Oh heaven, I think I'm in love at the mere thought of the back buttoning jacket and those low waists and revealing backs have absolutely won me over. Dana Bolton, your new collection is a joy to behold.
If you'd like to find out more about Dana Bolton and her new wedding dress collection, simply visit her website. Here you're find more beautiful images, information about the gowns and the process of creating and ordering your wedding dress as well as Dana's blog. If you'd like to make an appointment, you can get in touch with Dana and she'll be very happy to hear from you. You can also find her on Pinterest, Facebook and Twitter for even more wedding dress brilliance.
Love Tamryn x
Photography – Kirsten Mavric
Wedding Dresses – Dana Bolton
Makeup Artist – Mariam Jensen
Hair Stylist – Cassandra Rizzuto
Shoes – Harriet Wilde
Headpieces – Donna Crain
Floral Crown – The Shepherd's Purse Boutique (pink velvet) + Blue Sky Flowers (fresh flower)
This is a sponsored post