Hello to you all on this beautiful morning and I can tell you that I'm now officially excited for the forthcoming festivities. I just love this time of year and frankly can't get enough of everything Christmas. However, if I were a bride-to-be, there would be one thing that would get me pushing past December 25th in my diary and skipping straight on to the New Year and that is the legendary Miss Bush Sample Sale. Forget any plans that you might already have for Saturday 3rd January, make your appointment and hit the road to Surrey because this is an event that you really can't miss.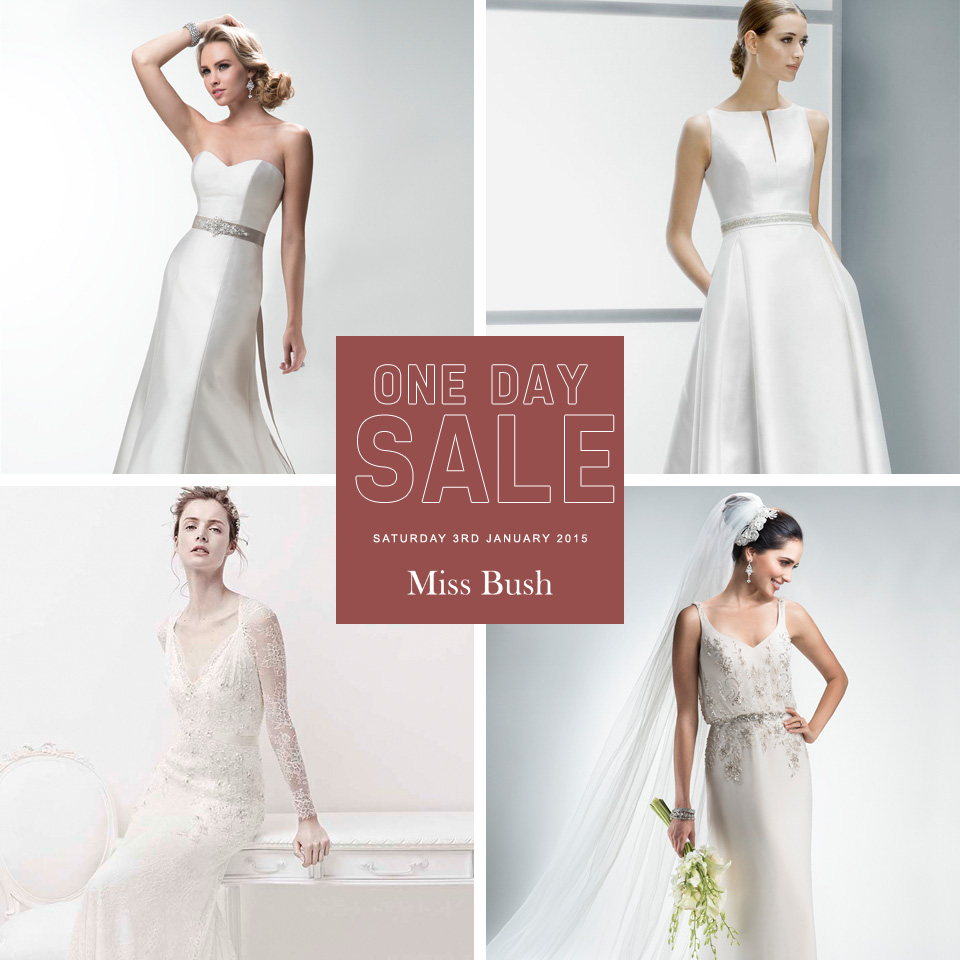 This one day event is so incredibly special in so many ways. Not only are the carefully curated gowns of Miss Bush available with up and a 50% reduction in price but you, you lucky readers of Love My Dress can also grab yourself a further 10% discount by quoting LoveMyDress15 when you book your appointment. This season's designs from the gorgeous labels carried at Miss Bush, including Jenny Packham and Jesus Peiro, are in the sale so don't imagine that gowns from years ago will be making a reappearance. Oh no, this is a sale for the most stylish.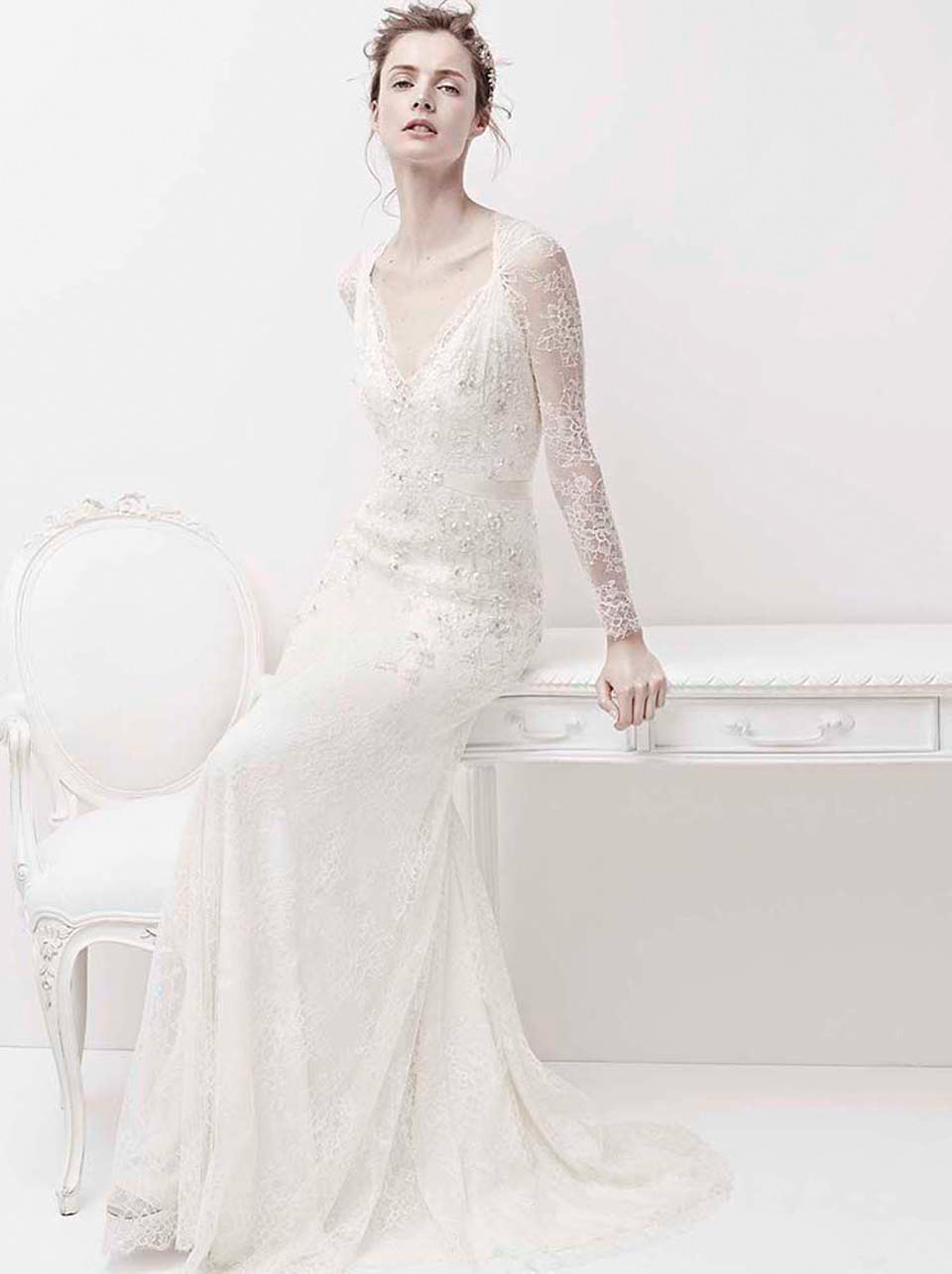 "It is a little known fact that brides that buy sample dresses are amongst the coolest brides on Planet Matrimony," says Emma Meek, MD of Miss Bush. "Do you have one of those stylish friends that raids TK Maxx and comes out with a mega brand bargain? Or mixes charity with Chanel? Of course, we all do. They know their own personal style and are, annoyingly, a perfect sample size. "
"The winners in a bridal sample sales are brides that are size 8 – 12 women (don't hate me; these are often press and editorial dresses) who are looking for an individual design that has grabbed the imagination of buyers and press but may seem too daring for a lot of brides," continues Emma. "If you need made to measure as I do (a dress has never been made that would automatically fit my 36H bust) a Sample Sale can be dispiriting. Walking away from a bargain if it doesn't fit is sensible if a little distressing."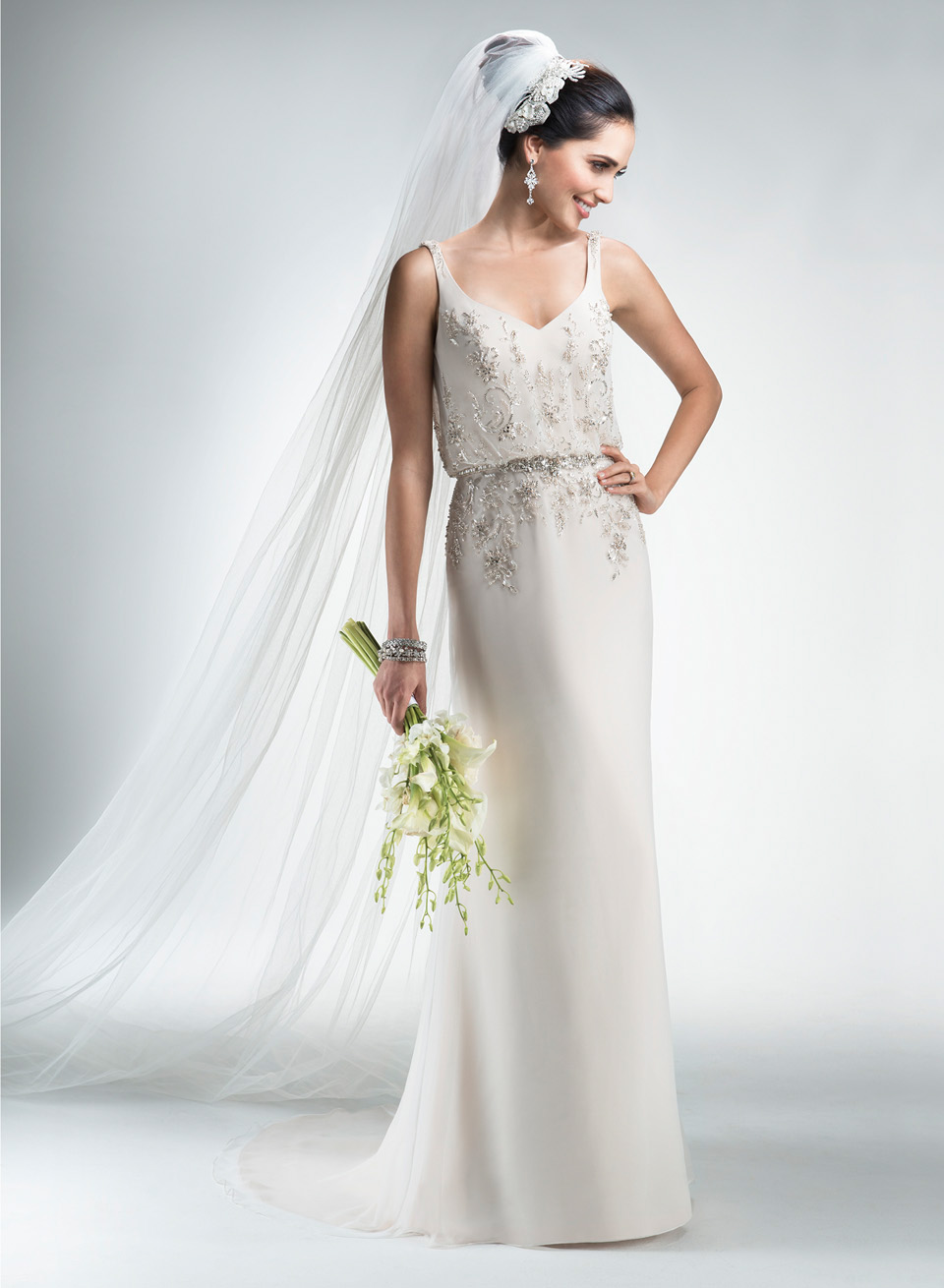 So, if you can recognise yourself in these criteria the Miss Bush Sample Sale may be the place to find your dress. The gloriously restored Chapel in the picture-perfect village of Ripley is rarely thrown open free of charge on a Saturday as privacy and relaxation reigns at Miss Bush but Saturday 3rd January will echo their fee free, super popular Summer Sale. Brides will still be seen by appointment, by a senior stylist and if you choose to buy, you'll have the full back up of their cleaning, fitting & storage service.  In addition brides will be invited to all the Miss Bush exclusive client events and receive their award winning care and attention from the decision to collection.
To help you prepare for your sample sale experience, Emma from Miss Bush has put together these rather brilliant tips to ensure your shopping spree is as successful as possible…
Top 5 Tips for Sample Sale Shopping
Know what you want. Have the silhouette, fabric and style definite in your mind. This is not the time to see what suits you.  Know what suits you and you will perfectly positioned to make a quick decision and grab a bargain.
Check the small print. Is specialist Dry Cleaning included in the price? It can be alarmingly expensive and sometimes impossible to clean dresses without removing beadwork and spending money on making repairs. Choose a shop that is prepared to take on this responsibility for you and check it is included it in the price.
If in doubt, walk away. A standard sale garment from anywhere, including bridal shops, is sold as non-refundable. Yes you can exchange or get a credit note but if you change your mind about a wedding dress or the boutique you are locked in.
If you are the fussiest person this side of Mr Men's Mr Fusspot saga, buying  a Sample dress may test you to the end of your Monica-from-Friends personality. The dresses are reduced because they have been tried on several times and are not as 100% perfect as a brand new dress. With our full service option which includes cleaning and remedial work we can get the dress back to 95- 98% perfect. No guest would ever know it wasn't brand new. Potentially saving £1000s should negate any concerns; ask yourself some searching questions before committing…
If you are on a serious budget ask if there is a take away price. If you are satisfied with the condition, and are happy to source your own fittings, alterations and can store the dress away from prying eyes, curious cats and persistent friends many of us shop owners would be delighted to take an offer.
To book your appointment at the Miss Bush Sample Sale on Saturday 3rd January, simply get in touch with Emma or Corinne on 01483 225355 or via [email protected]. More details of the designers stocked at Miss Bush and directions can be found on missbush.co.uk.
Love Tamryn x x