I know that you, our readers gain so many styling ideas from pouring over the pages and images of Love My Dress.  It's a pleasure to sit pinning images to Pinterest and saving photographs to your inspiration files.  The images I'm sharing this lunch time are from a project that set out to explore the curious and quirky alongside the glamorous and elegant. You see, weddings can be styled in any way that you want them to be.  It's an incredibly over-used expression but it *is* your day – drawing on your creative juices to add elements of you, your personality and style is one of the most fun aspects of planning a wedding! And it matters not what your style happens to be.  If you love quirky or off-beat, then we want to encourage you to explore these tastes and discover the many ways that you can incorporate this aesthetically and meaningfully in to your wedding day.
This lunch time, I'm going to hand over to our regular fashion contributor Sarah-Leigh of What Peggy Did Next, who styled and came up with the concept for this shoot and these images you see on the page below.  I love how they blend a sense of curiousness, eccentricity and quirky with the kind of glamorous and elegant vibe Love My Dress is adored for.  So pin, pin away my lovelies. These images have been created for you to help you spark your own creative ideas. Over to you Sarah-Leigh…
When I first met my business partner, Karen, I knew I'd found a kindred spirit. We had our communications backgrounds in common, met due to running blogs and were both planning our weddings. Weddings were our hot topic, but, we were both less-than-enamoured by the offering of the local wedding fairs and the general lack of creative styling ideas for weddings that was around in general.
Well, fast-forward a couple of years and we're now both co-founders, along with my sister Helen, of 'What Peggy Did Next' – an event and communication agency based in the South of the UK – as well as hosts of regular event, the Bridal Boot Sale – a fabulous place to pick up pre-used wedding day items at amazing prices, thanks to other generous brides and grooms.
Photography Copyright (c) 2014, Lydia Stamps
These days, we work together to create unique wedding day experiences for our discerning clients, but one of the best things about what we do is working alongside so amazing, creative and inspirational suppliers. We had such an amazing opportunity recently when we joined forces with a few of  my personal favourite suppliers on a styled shoot that was inspired by 'nature's curiosities', and I'm really delighted to be sharing some of the images from the shoot with you all today.  I'm hoping they will encourage some of you to explore your quirky, glamorous style!
Handsome Grade II listed Penton Park was our venue and one chilly Saturday in October we set about making some eccentric magic happen…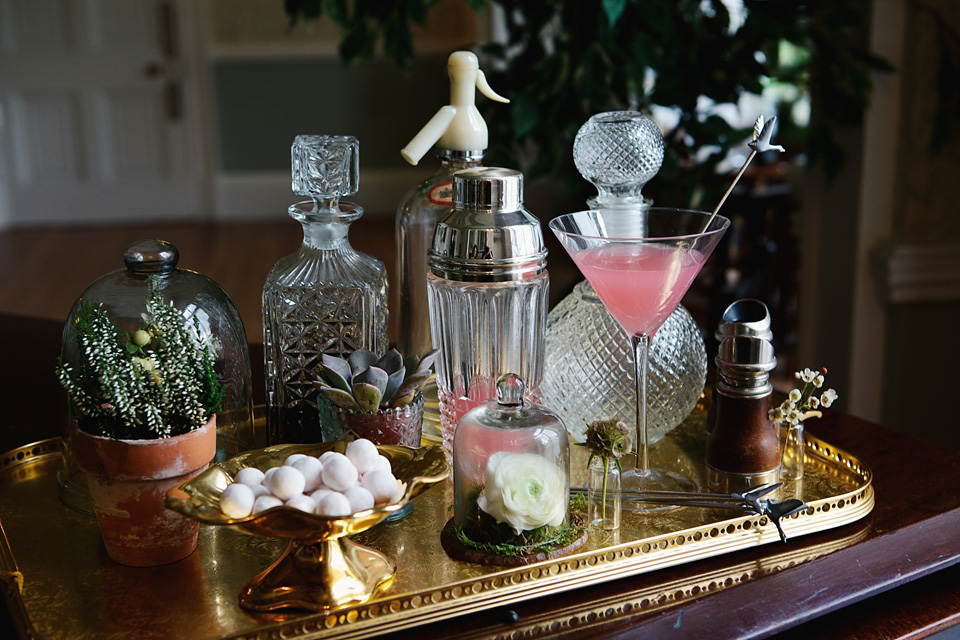 Blessed with the skills of photographer Lydia Stamps, florist Laura Smith, make-up artist Antonia of Elle Au Naturel and hair stylist Karin Walsh of JAS HAIR Group, we combined the beauty of our historic hosts, styled scenarios and model-friend Charlotte. Our bridal looks were supplied by Exquisite Bridal Couture in Winchester and by accessories designer Victoria Fergusson, with styling by yours truly.
Helen, Karen and I were able to style up a storm in Penton Park's opulent rooms with a little help from The Black Boy's taxidermy collection and Purple Door Props, also based in Winchester, with Laura providing expert floral advice.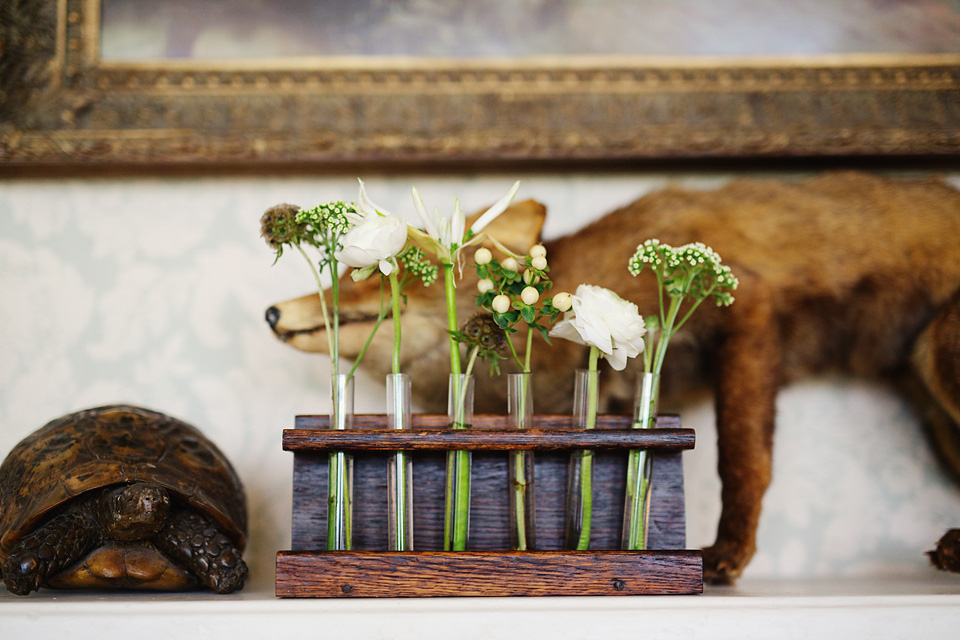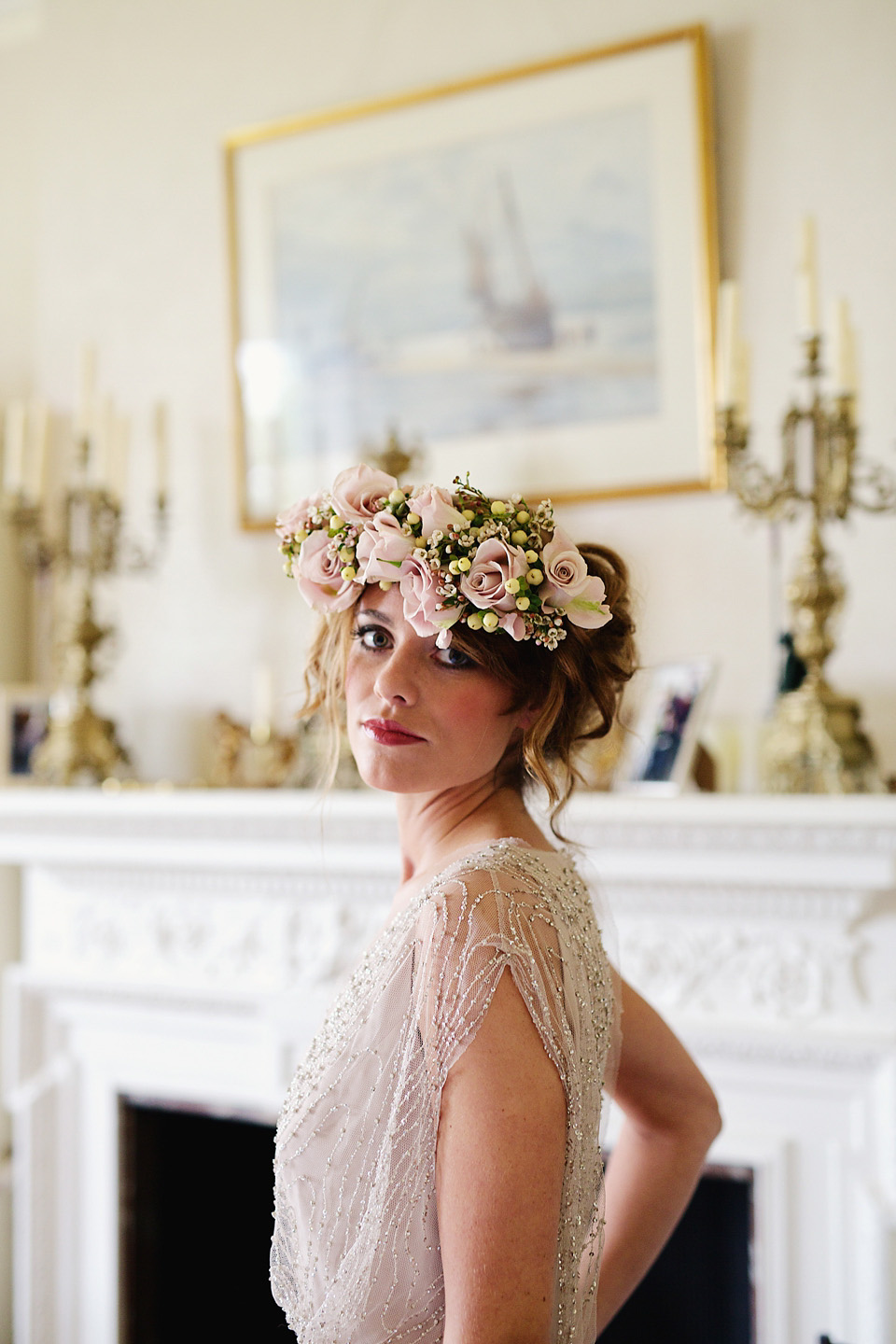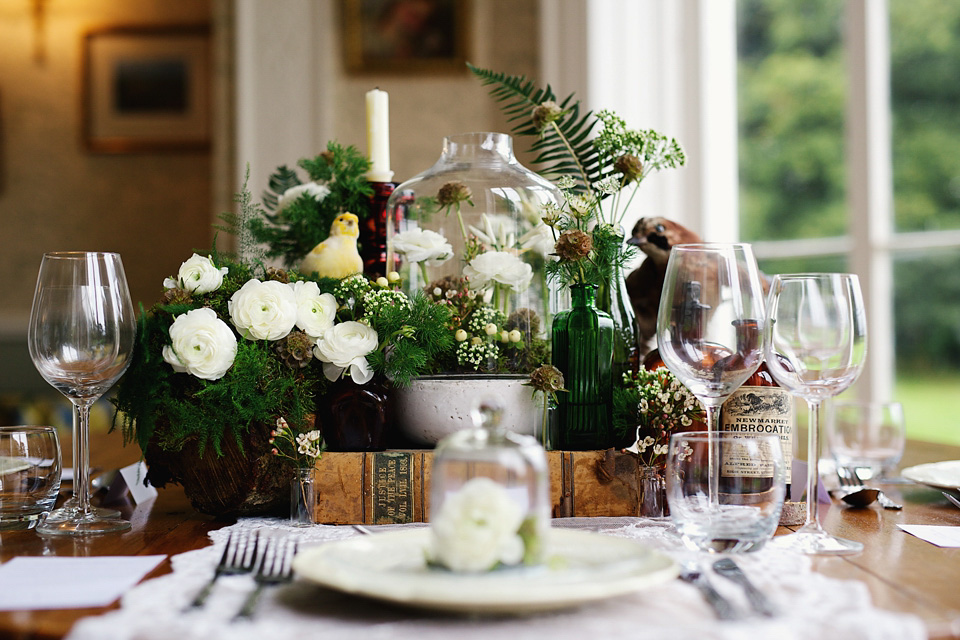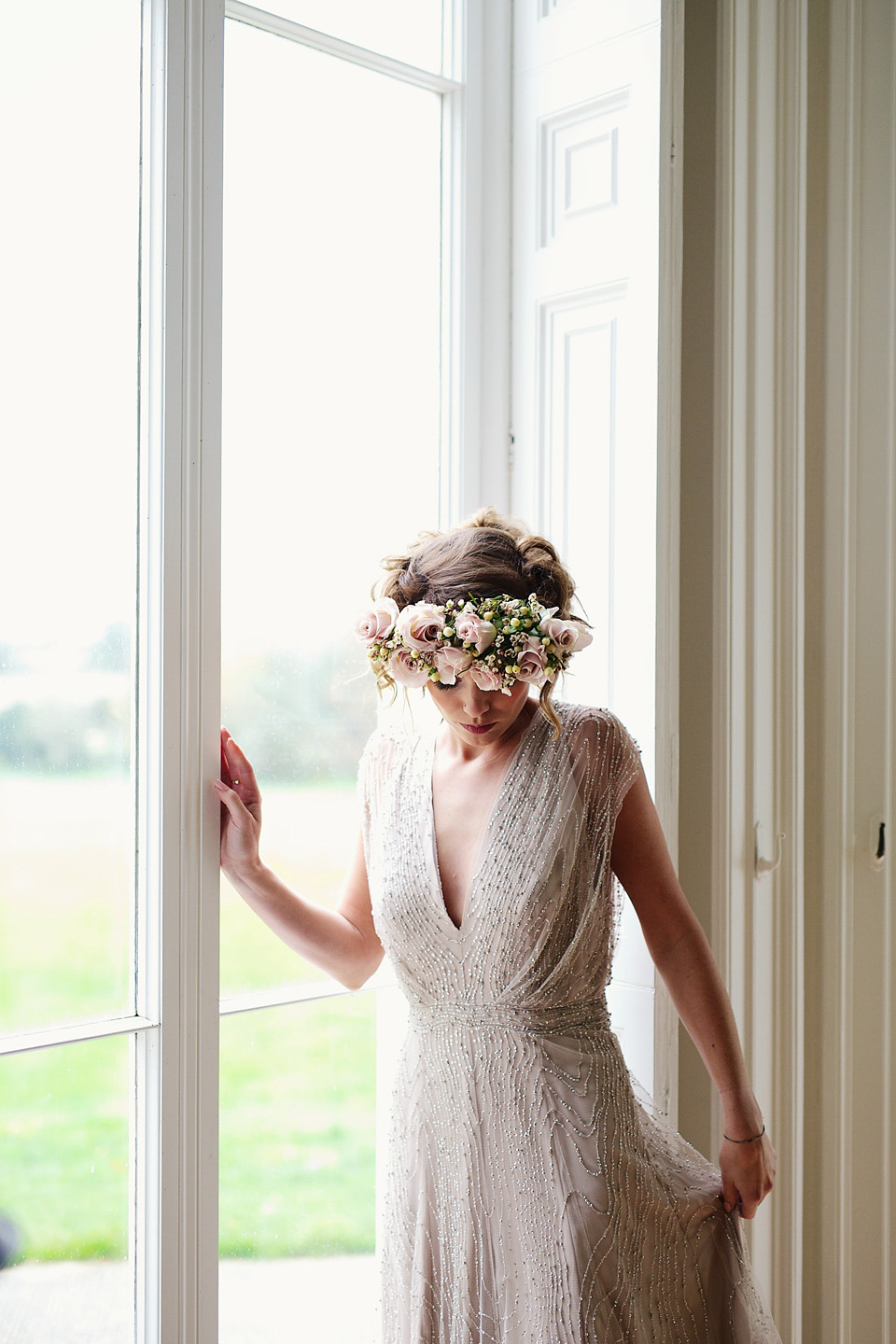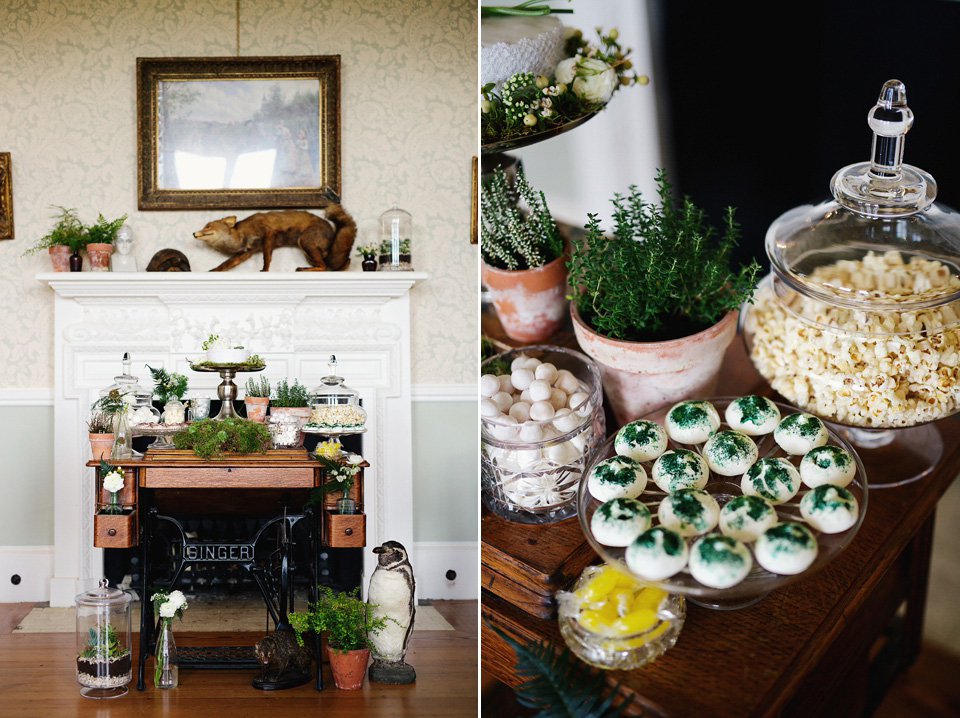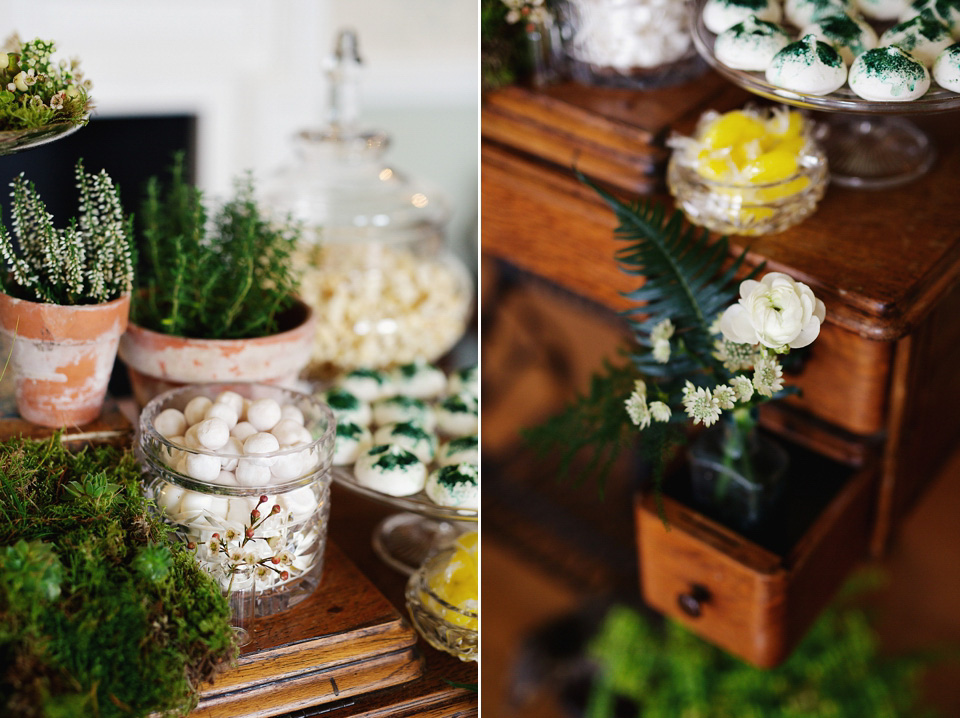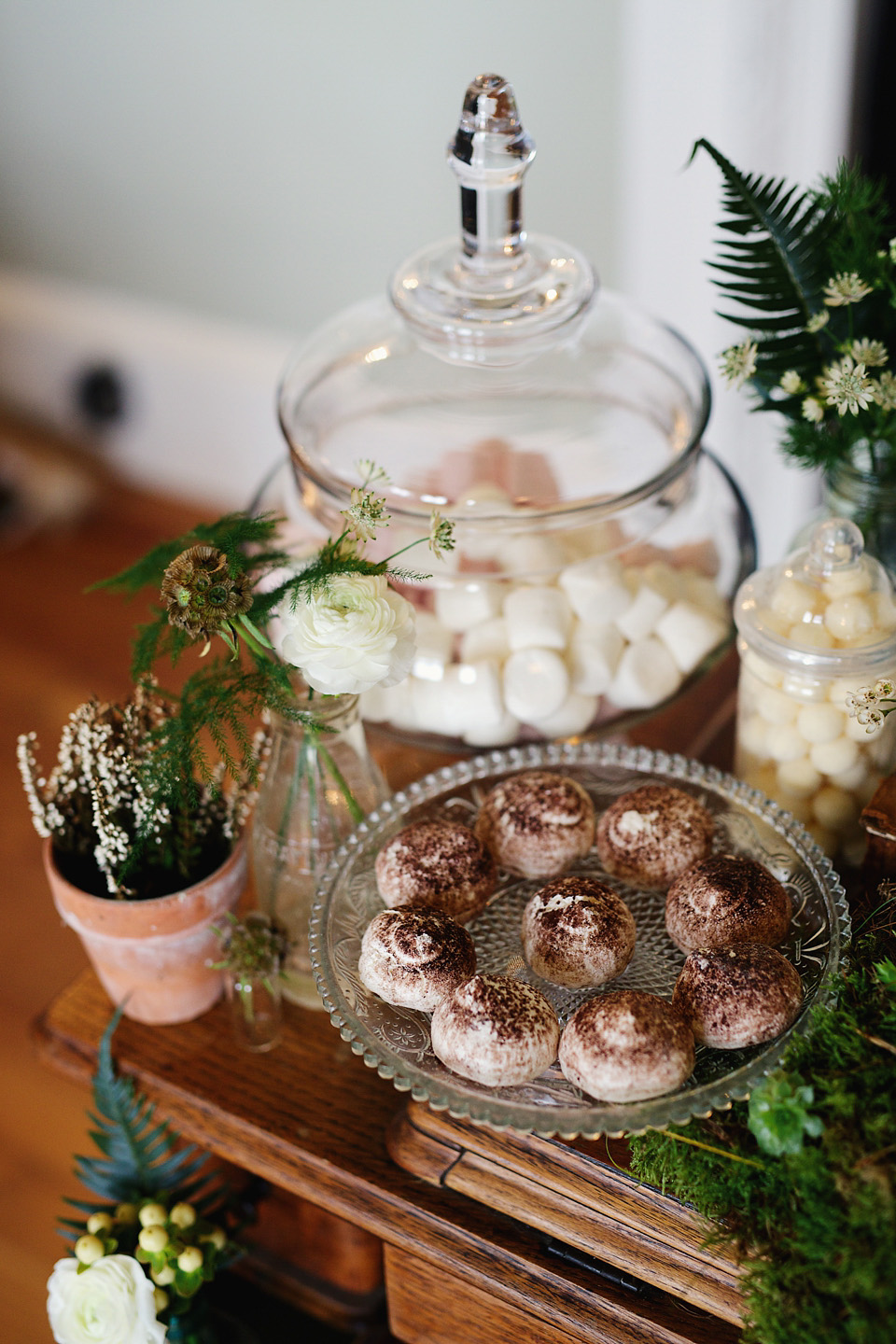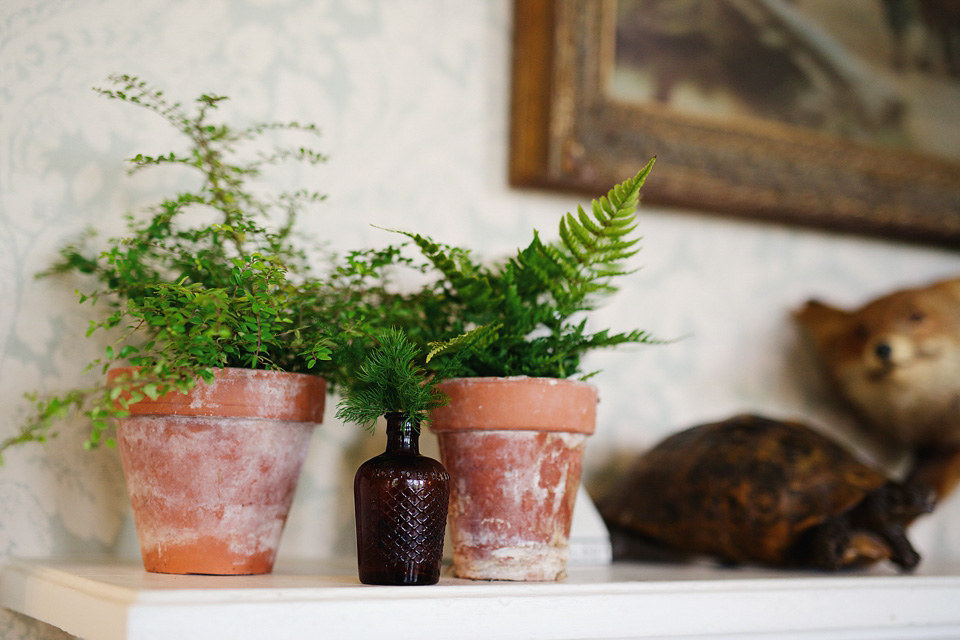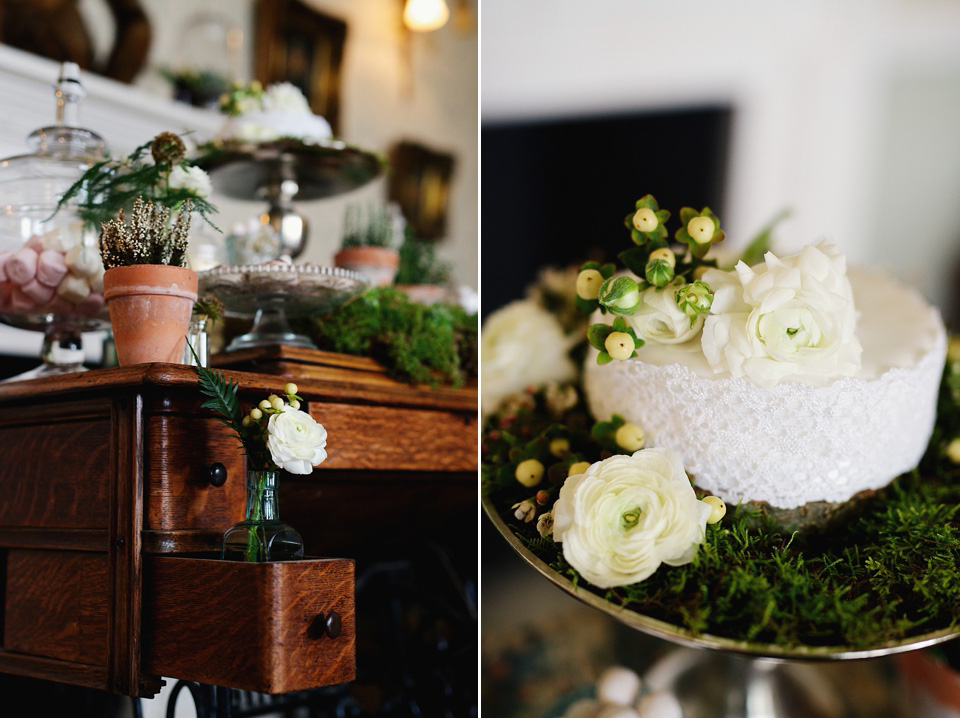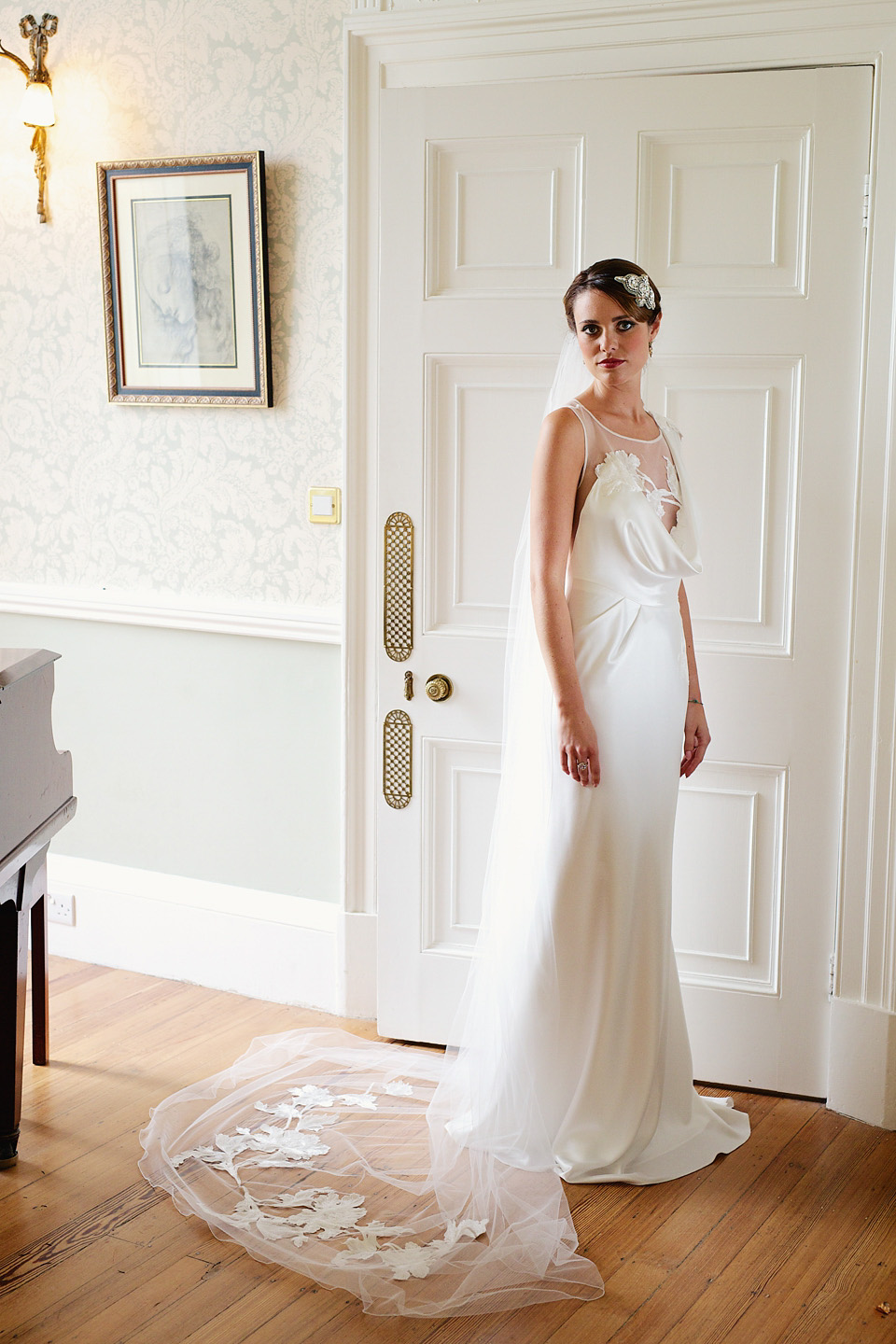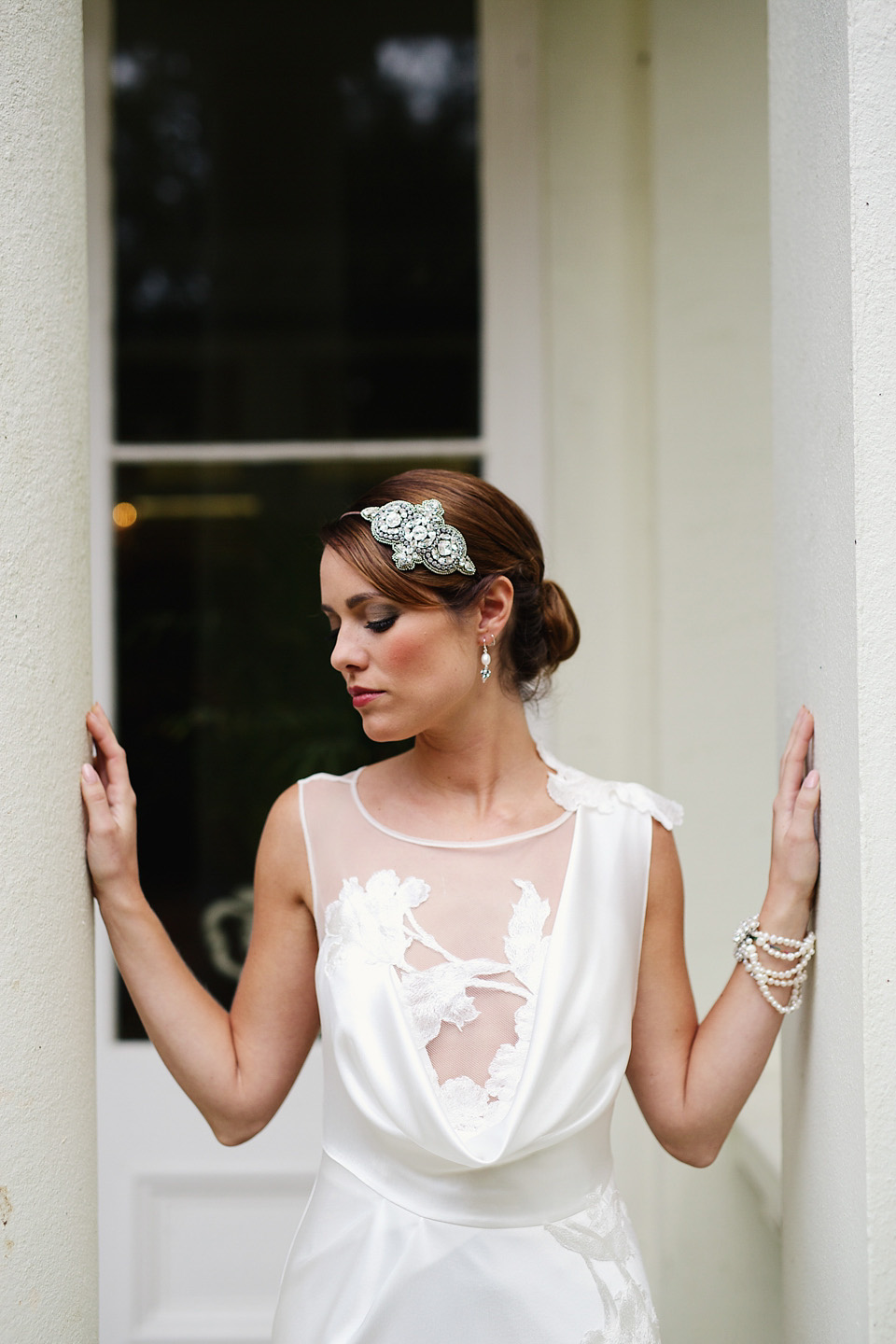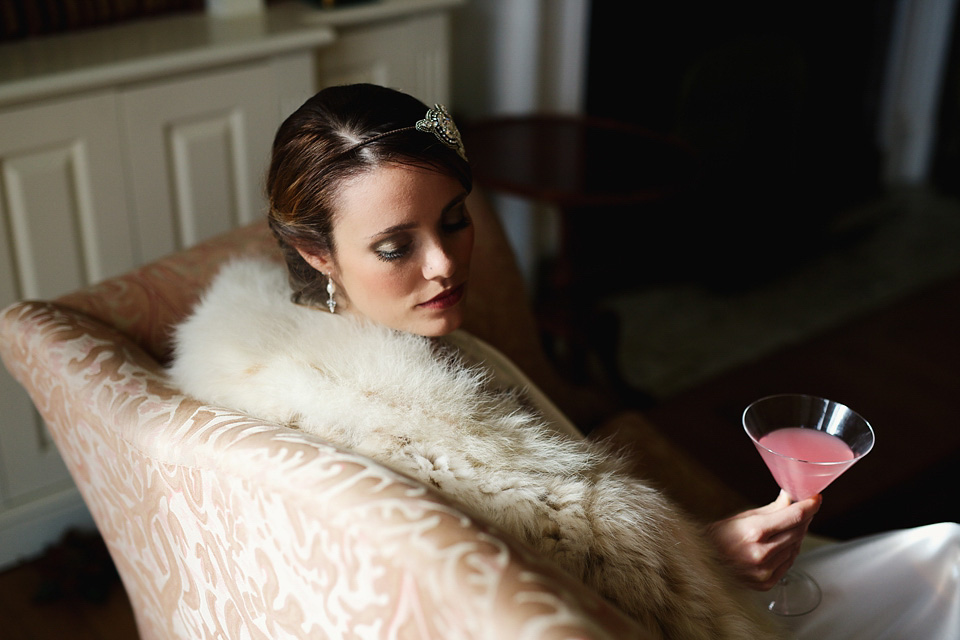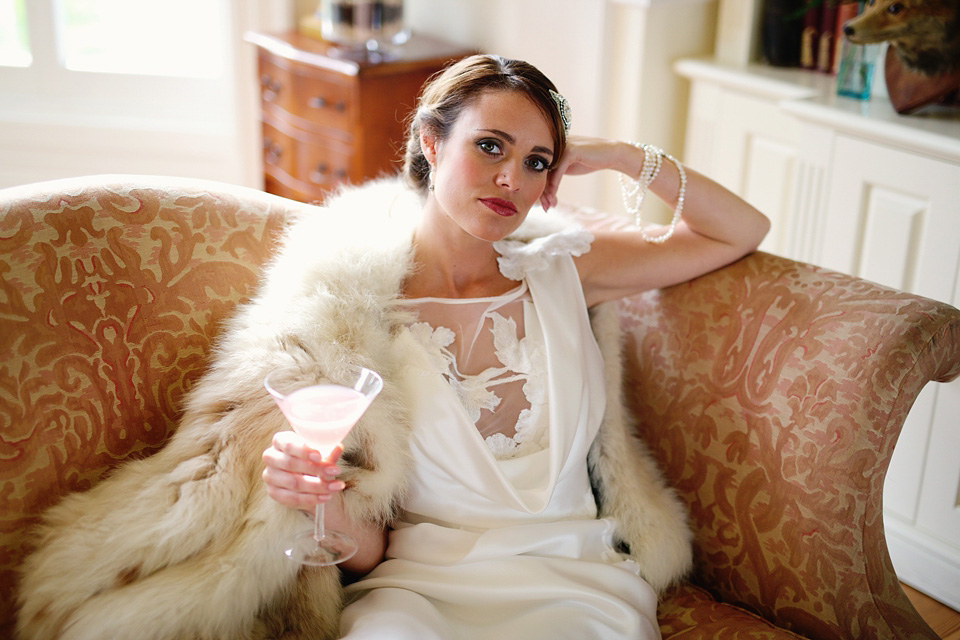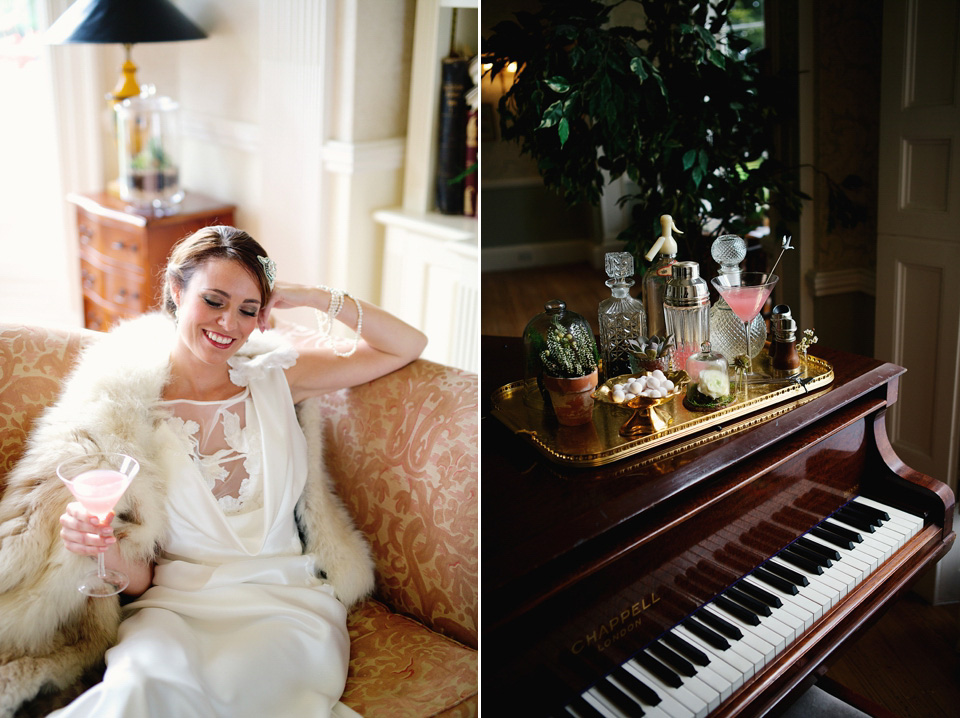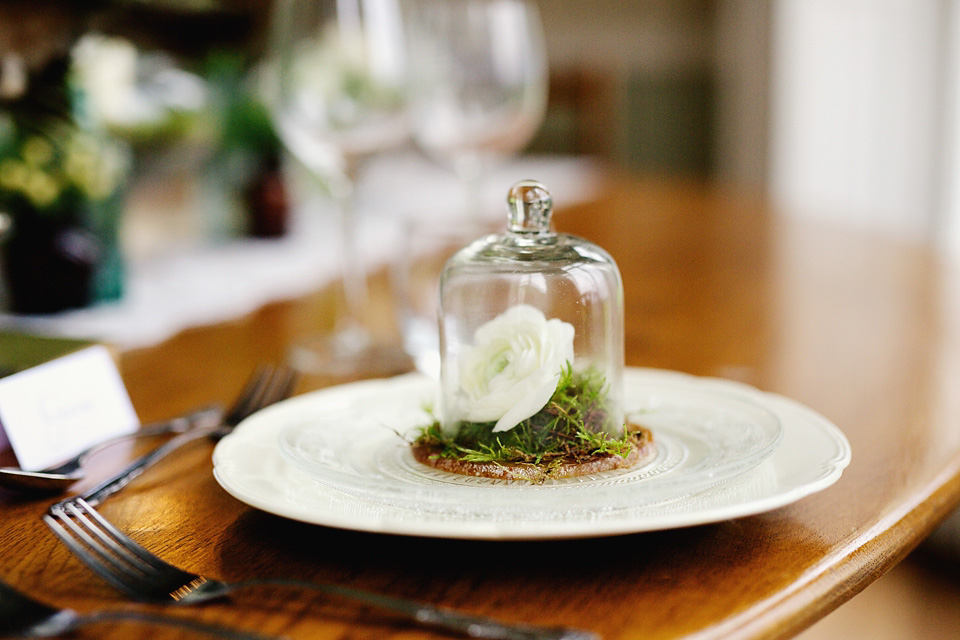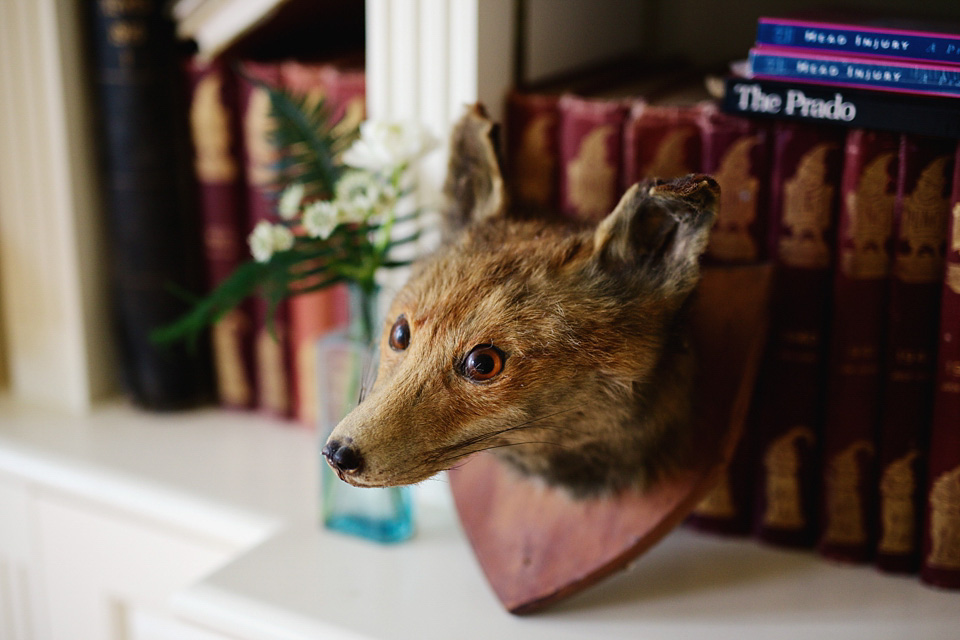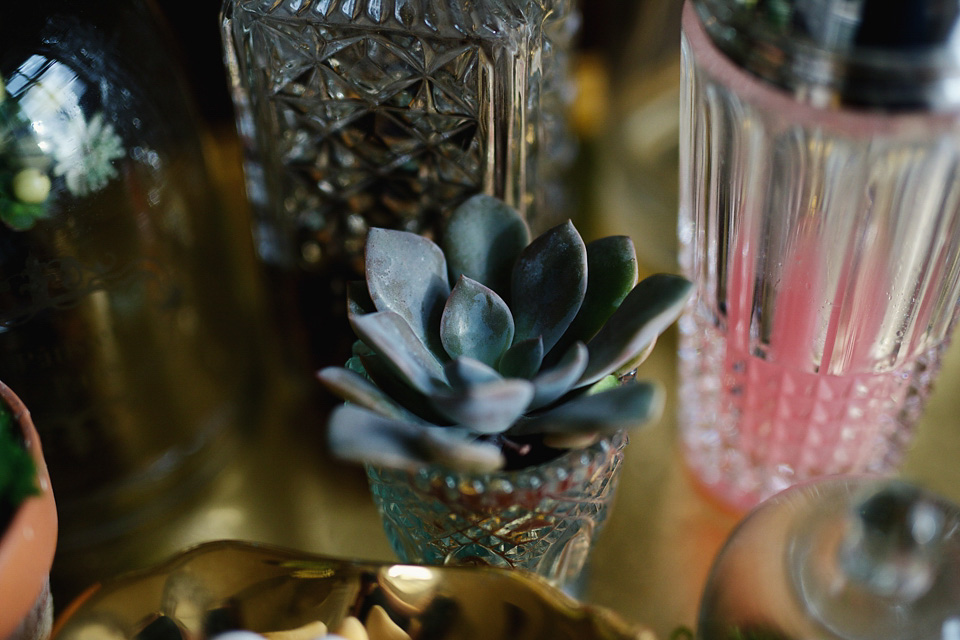 Whilst our whimsical wedding scene plays in to typically English and vintage themes, we've noted a burgeoning trend for a more sophisticated look, celebrating tradition with unique styling ideas that are just a little curious…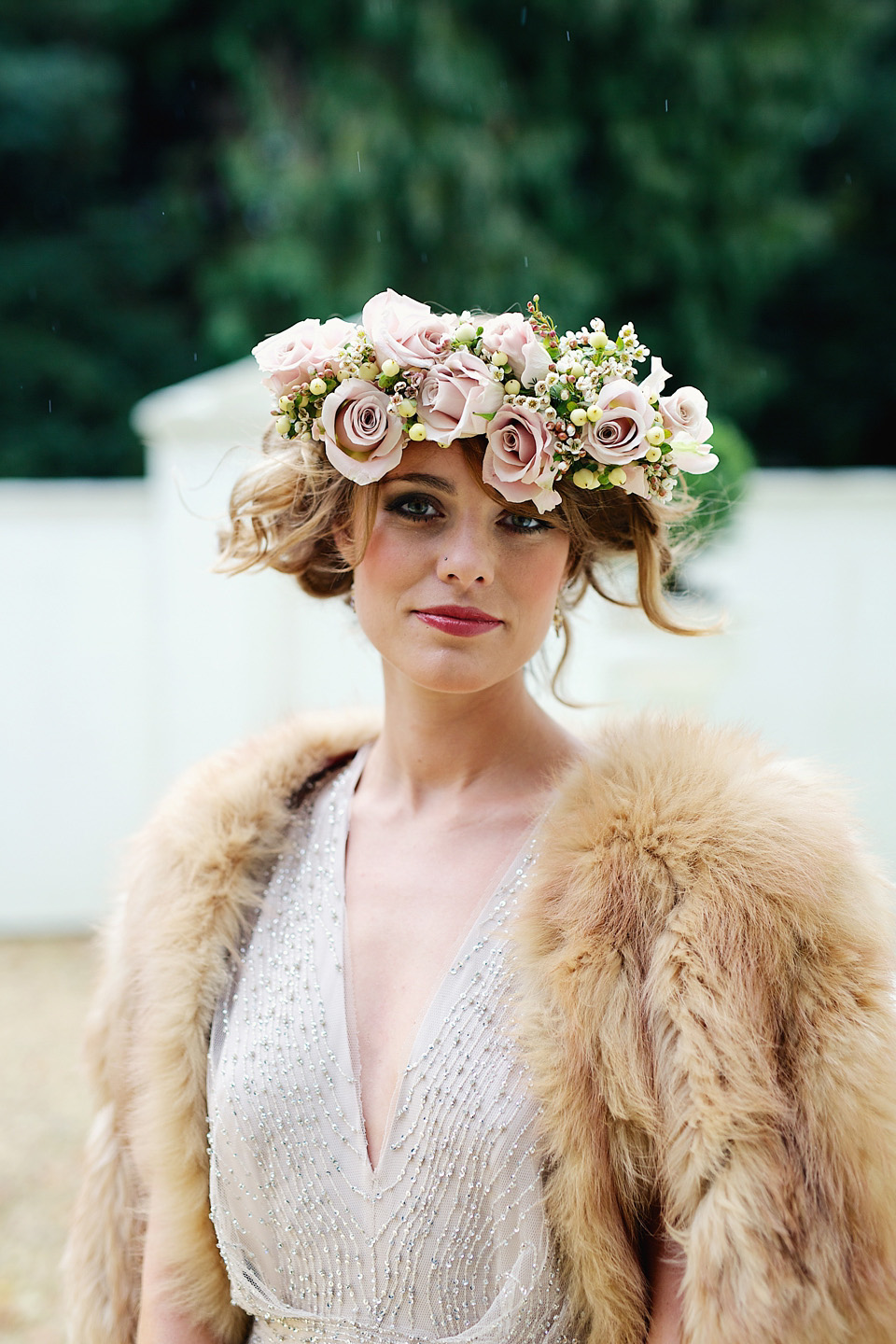 We'd love to know your thoughts? Are you planning a new take on a vintage wedding? Are you keen to follow your love for all things eccentric and quirky when it comes to styling your day?  For more ideas like this you can also follow What Peggy Did Next on Pinterest.
What Peggy Did Next provide end-to-end planning services for your big day.  If you think you might be interested in talking with us about how we can help you achieve beautiful styling for your wedding day, then don't hesitate to get in touch with the team by emailing [email protected]. We'd be especially delighted to hear from you and to chat through your ideas and talk you through some of ours too – from supporting you in the organisation and management of your wedding to venue and bridal styling.
Have a lovely Friday afternoon everyone!
Love Sarah-Leigh x x
Photography – Lydia Stamps
Stylists – What Peggy Did Next
Venue – Penton Park
Florals Laura Smith – Flowers
Bridal Dresses – Charlotte by Jenny Packham + Style 8342 by David Fielden from Exquisite Bridal Couture
Veil – David Fielden 'Art Nouveau' from Exquisite Bridal Couture
Hair – Karin Walsh at JASHAIRGroup
Make-up – Antonia Krieger at Elle Au Naturel
Hair accessories & earrings – Victoria Fergusson
Bridal Shoes – Aldo (Stylists Own)
Furs – Vintage (Stylists Own)
Vintage Chairs – Purple Door Props
Taxidermy – The Black Boy