Good morning! I hope you had a lovely weekend. I know lots of people aren't fans of Valentine's Day but I think any excuse to be extra nice to each other for a day is no bad thing.  I'm very pleased to be ending the week with a wedding that combines some of my favourite things, Autumn, Gin and Lawson Photography. (Thanks very much to Annabel for sending this one my way!).
GP Stevie and Project Manager Craig met online and got married on 11th October last year at Arley Hall in Cheshire. With the help of their family and friends they planned a relaxed day with lots of  DIY touches.  Stevie chose a stunning backless David Fielden gown, and is a big advocate of bride's saving money by choosing a second hand dress.
There are some really beautiful colours in this wedding, lots of muted oranges and grey, which Stevie explains…
"I LOVE Autumn and the beautiful colours of the trees and leaves at this time of year. That inspired the time of year and some of the colours including the orange. We went for orange and grey as 'nod' to my red hair and Craig's salt and pepper tones!"
Photography Copyright (c) 2015, Lawson Photography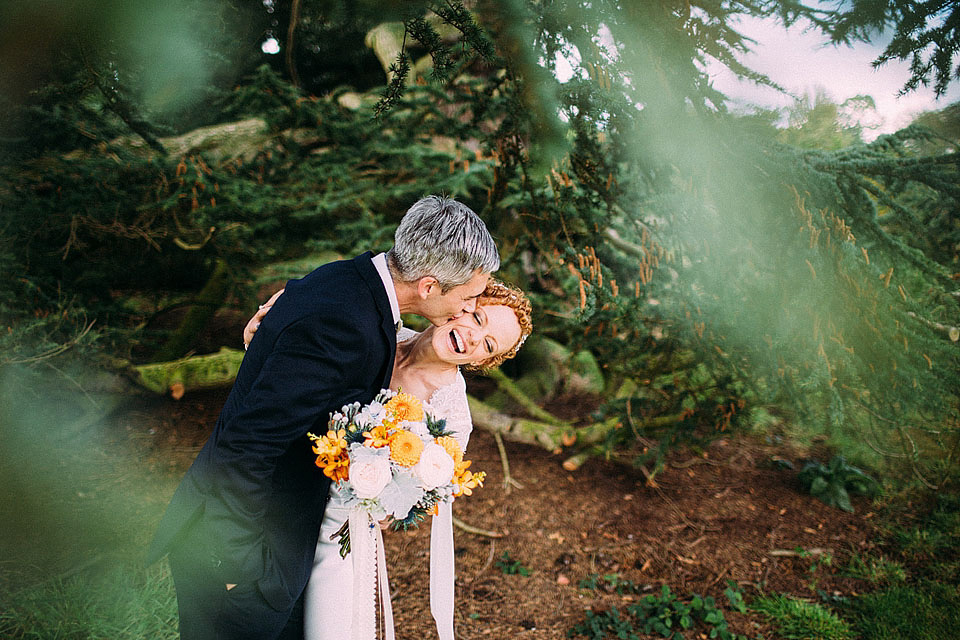 I often day dream about becoming a florist, it happens when I'm having a bad day at work or see a wonderful bouquet like Stevie's. Soft grey foliage, thistles and orange dahlias… excellent work Fletcher and Foley.
"I chose the flowers as I wanted autumnal colours with oranges and greys. I loved long ribbon so the florist tied my bouquet with lots of cream ribbon and lace. The bridesmaids had long grey and apricot ribbons. I made all the jam jar holders myself with the help of Ebay and a glue gun!
My sister had made me the most amazing safety pin which had something old (a diamond clasp from my grandmothers necklace), something new (a little silver heart charm), something borrowed (a silver fish charm from my mother, which she's never getting back now!) and something blue (a small blue button) on it. I pinned it to my bouquet so it was with me all day!"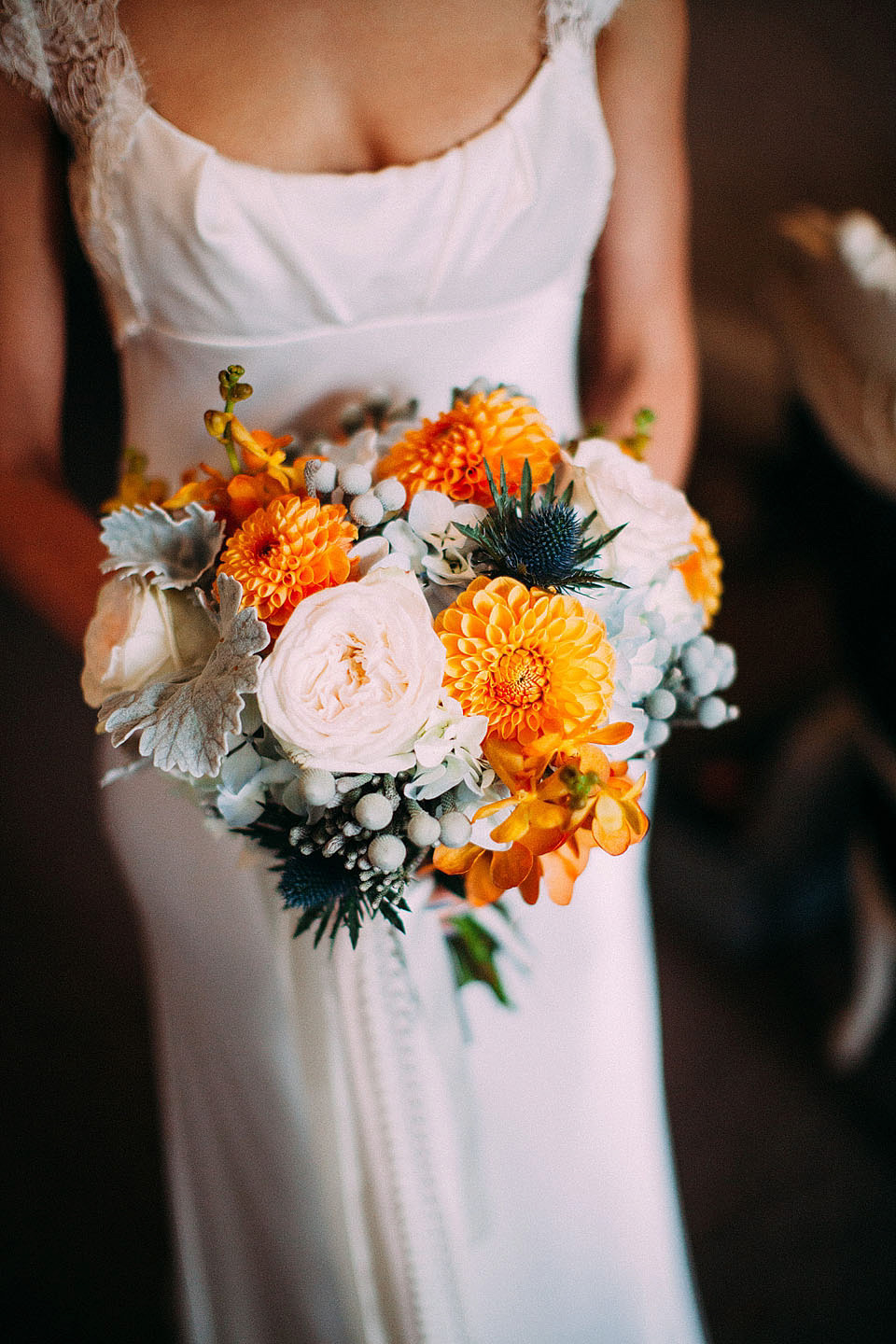 Stevie looks stunning in her David Fielden dress, I especially the love the lace and bow on the back. She tells us the story of how she found her perfect gown.
"My dress was David Fielden Sposa. A little confession that not many people know is that is was second hand, or 'vintage' as my friend Sarah says! I'd seen it on the internet and had fallen in love with it. The only way to get it would have been to go to David Fielden in London as it was last year's season. I looked on Pre-loved and found it in the perfect size down the road!
I always wanted a backless dress but I wanted something classic as well. I loved the lace on the shoulders, the bow on the back and the small train. I wanted a 'nice white dress' rather than 'a wedding dress'. Something that I would feel comfortable in and that I could wear easily."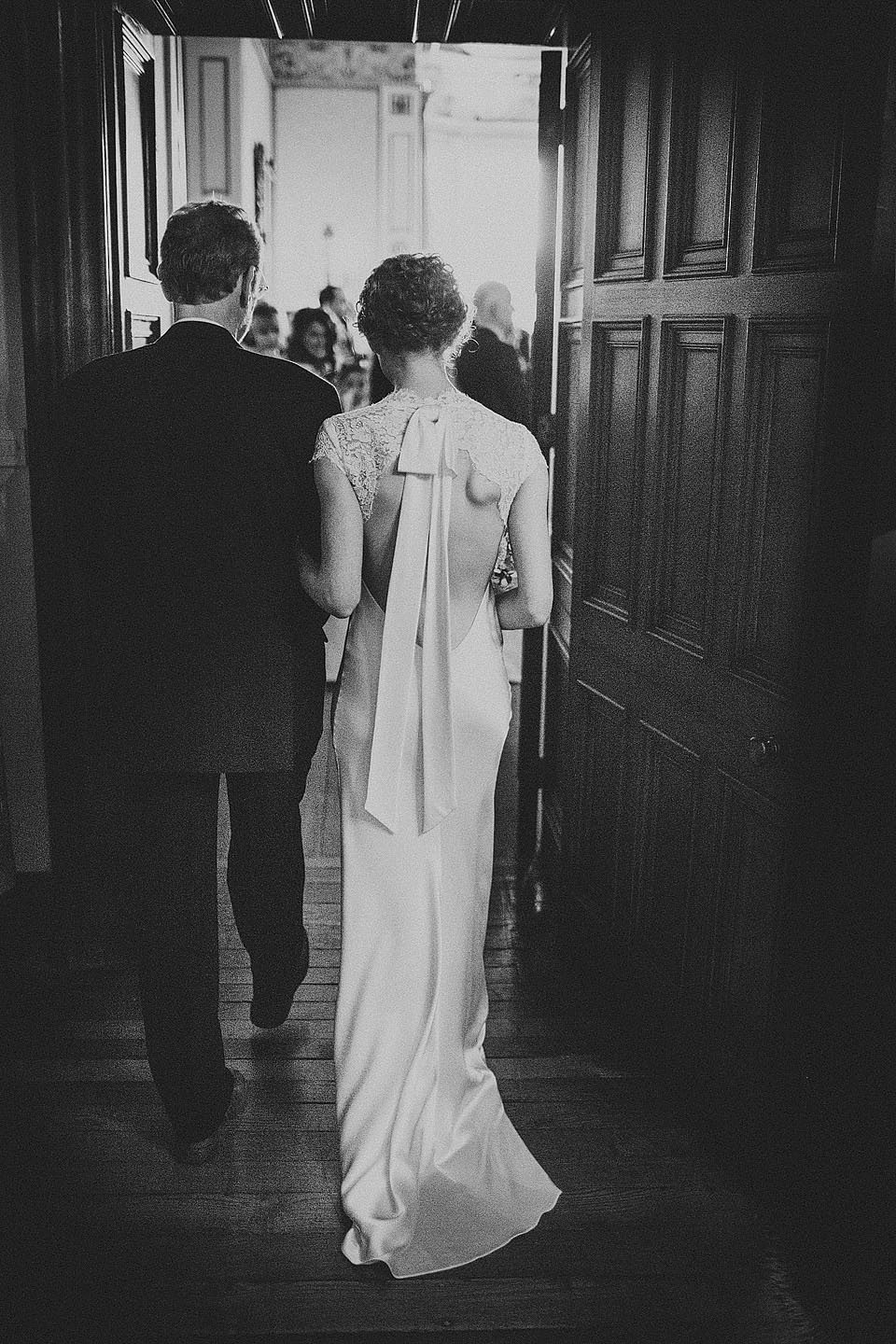 Pete and Laura Lawson photographed my own wedding back in 2013, so I know first hand how brilliant they are. Not only are their photos stunning, but they're just so lovely to have around.
"Both Pete and Laura are really down to earth and super friendly. They feel more like guests at the wedding rather than photographers but they are so professional and produce really wonderful and relaxed photos. They depicted the day perfectly! We can't recommend them enough."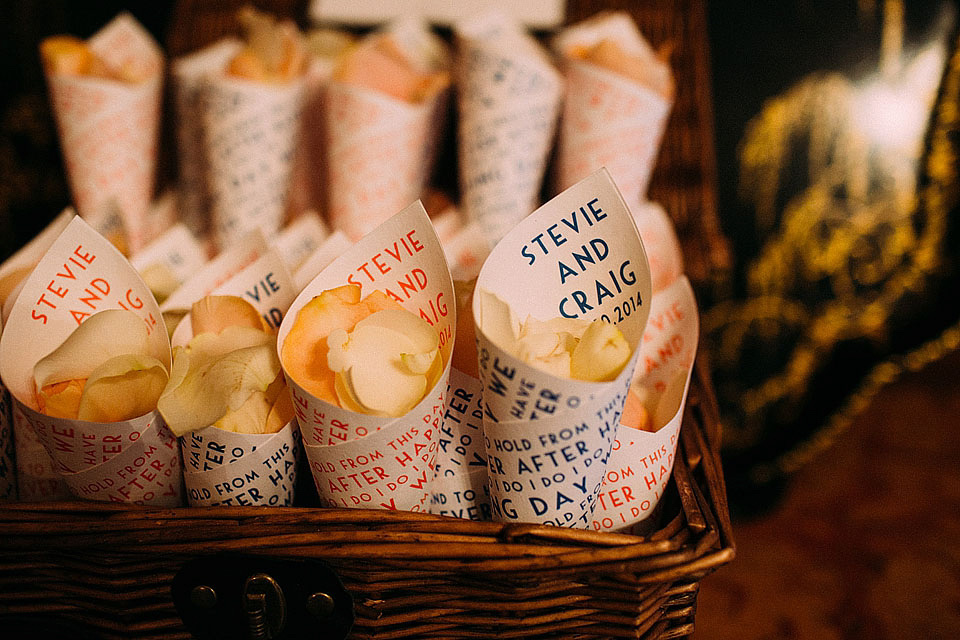 Stevie and Craig got married at Arley Hall in Northwich, Cheshire.
"We loved Arley Hall the moment we saw it but the reason we chose it was that the people there are just so kind and helpful. They can't do enough for you and make you feel really happy and at home at Arley Hall. We also loved all the inside features. This meant we weren't worried about photos if it had poured down all day!"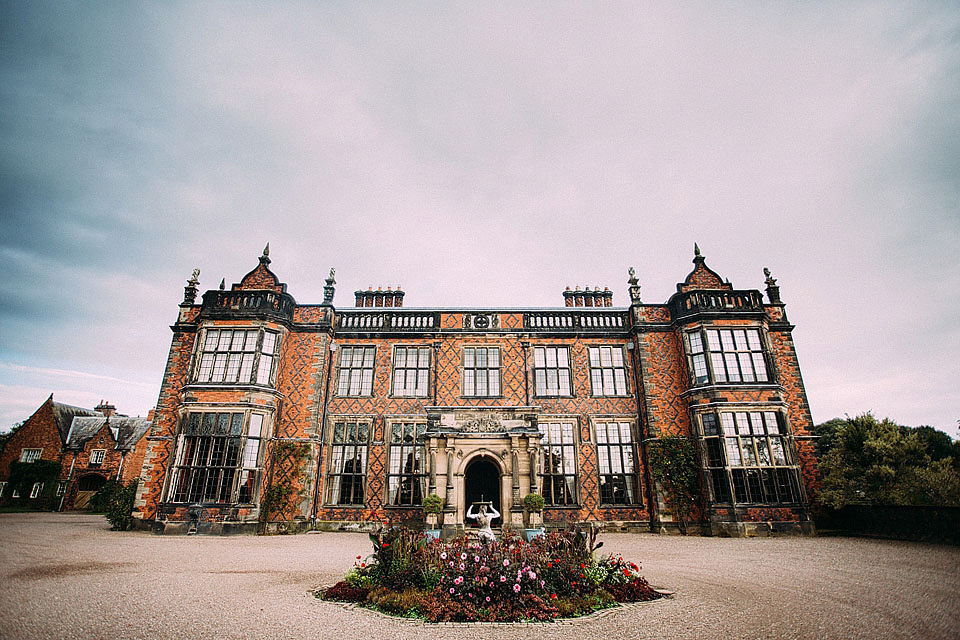 "I would highly recommend buying a 'second hand or vintage' dress. Everybody has different priorities for their big day but realistically you only wear the wedding dress once so you can save yourself money to use elsewhere by considering second hand. It also meant that I was totally relaxed about my dress on the day and didn't mind that the train was wrecked by the end of the celebrations."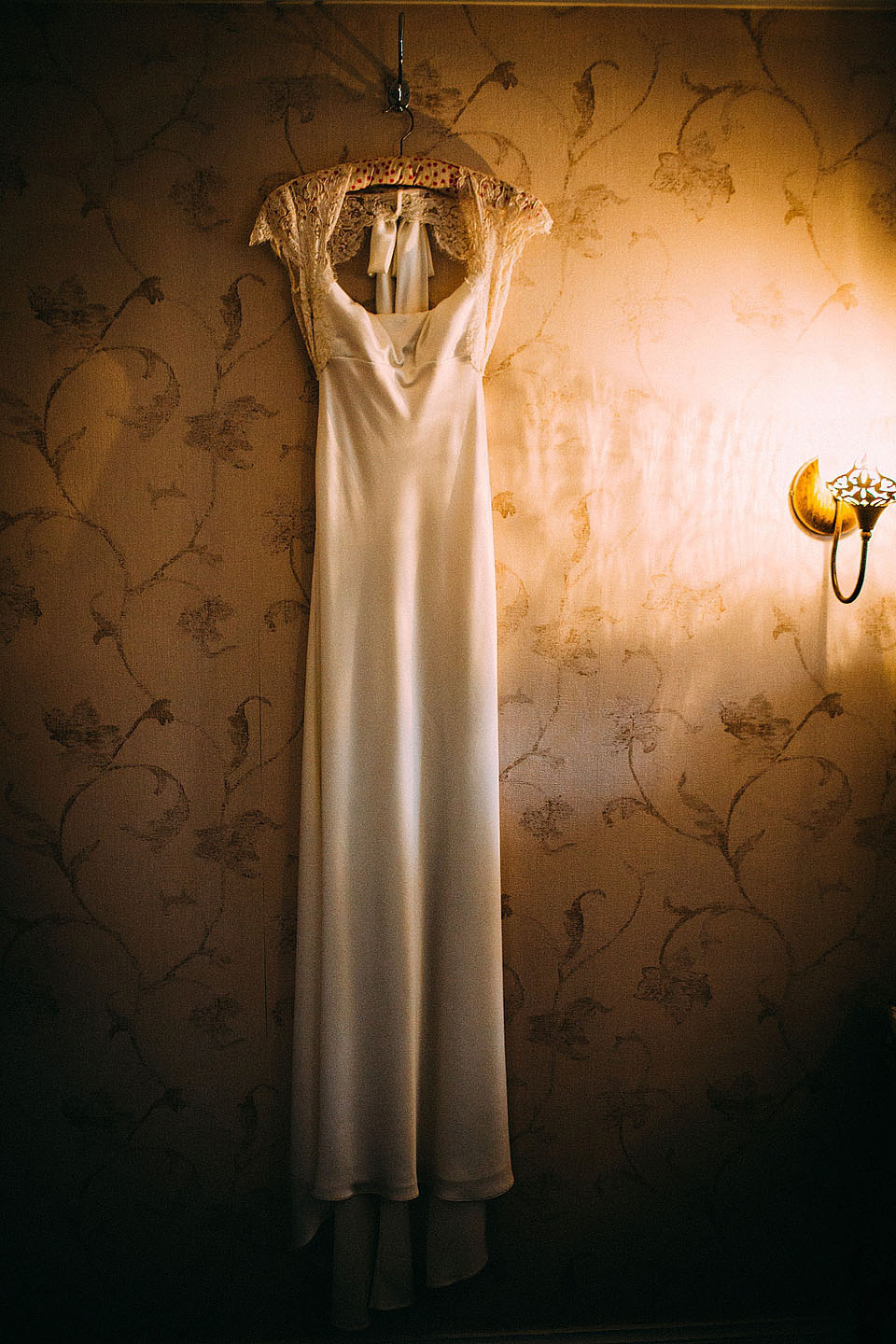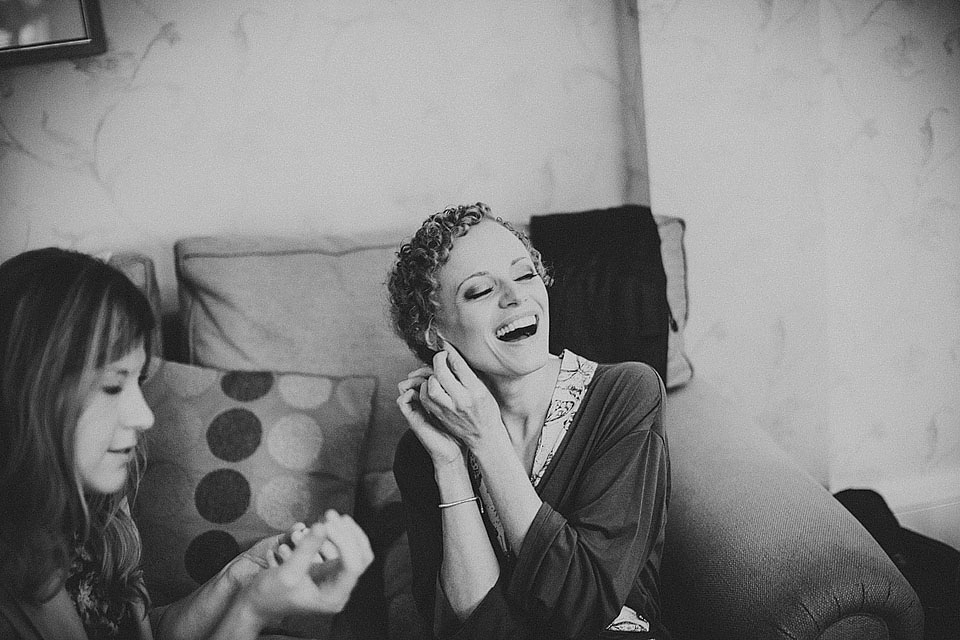 "My headdress was by Twigs and Honey, they have so many beautiful pieces it was hard to choose. I wanted something that would stand out from my mass of curly hair!"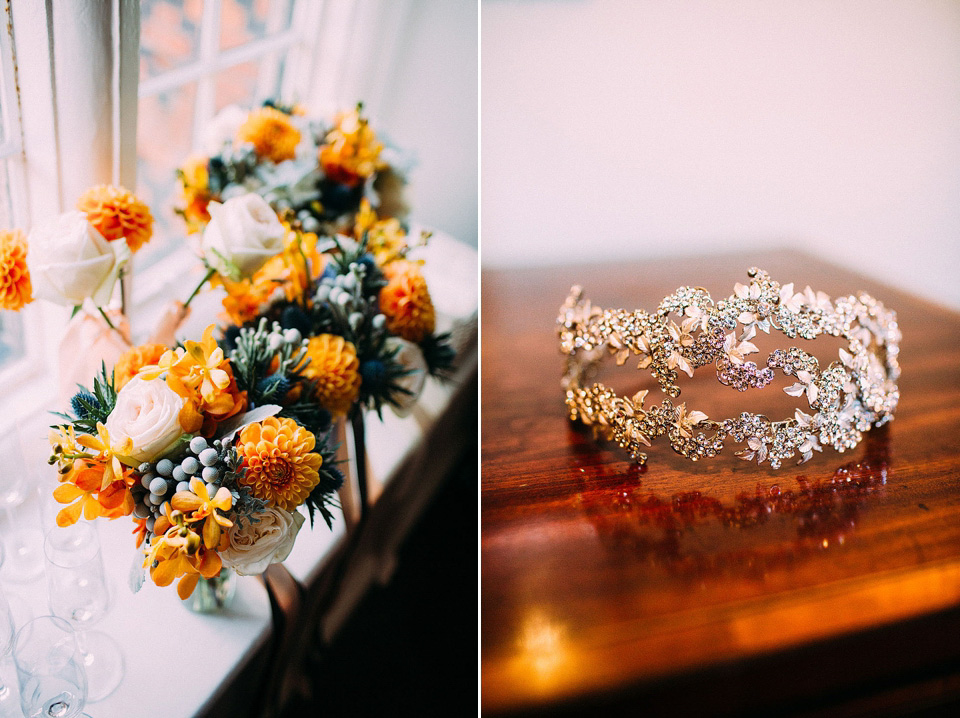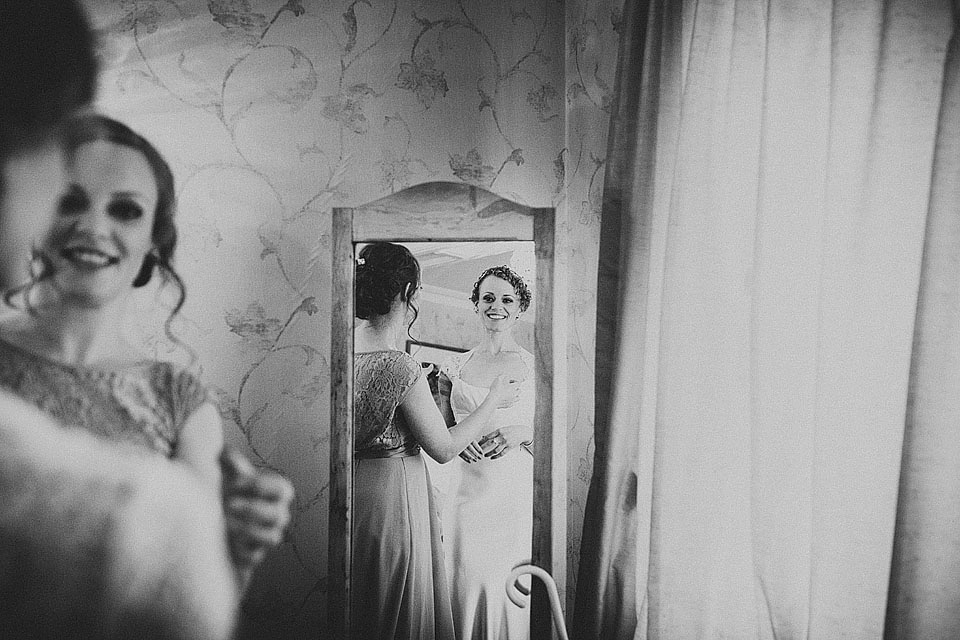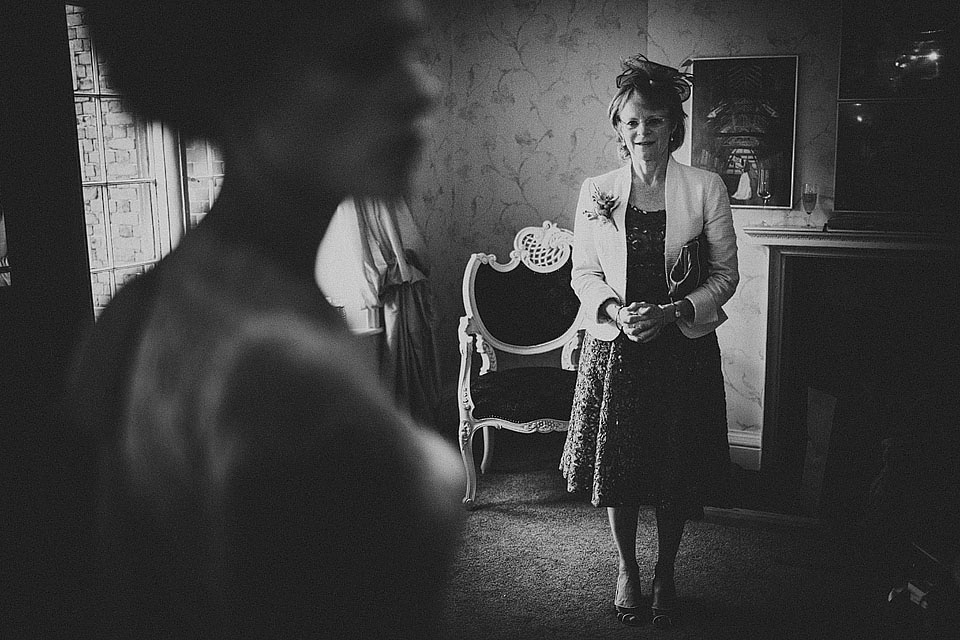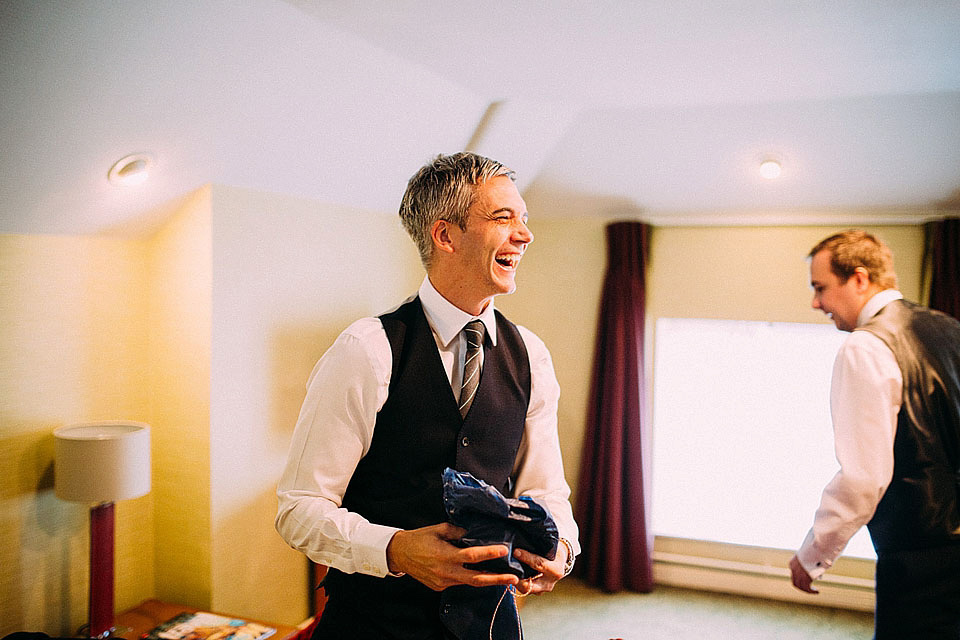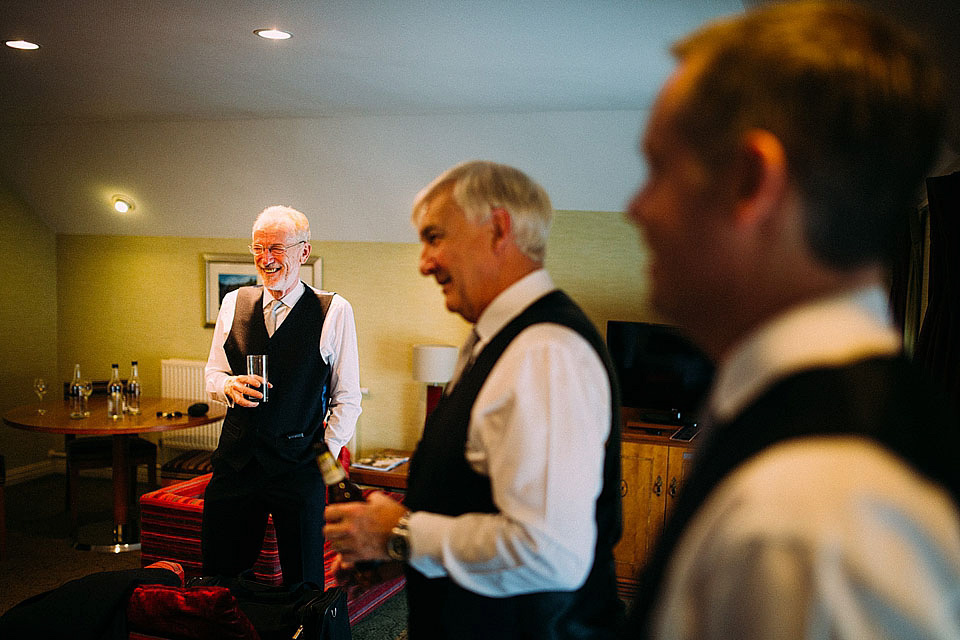 "Craig has his suit custom made by Norton and Townsend. They were really friendly and professional and Craig was very happy with the results."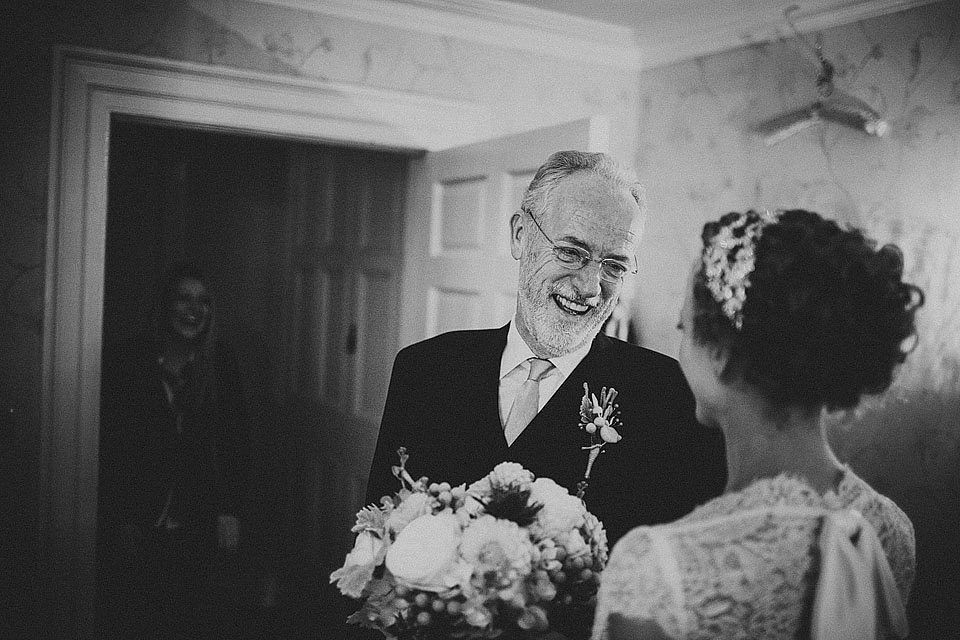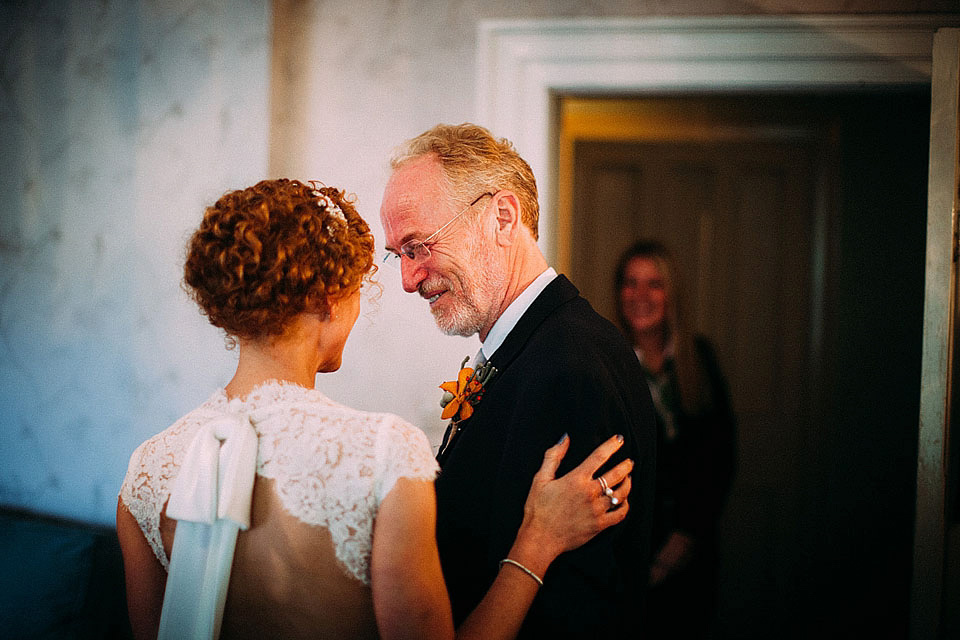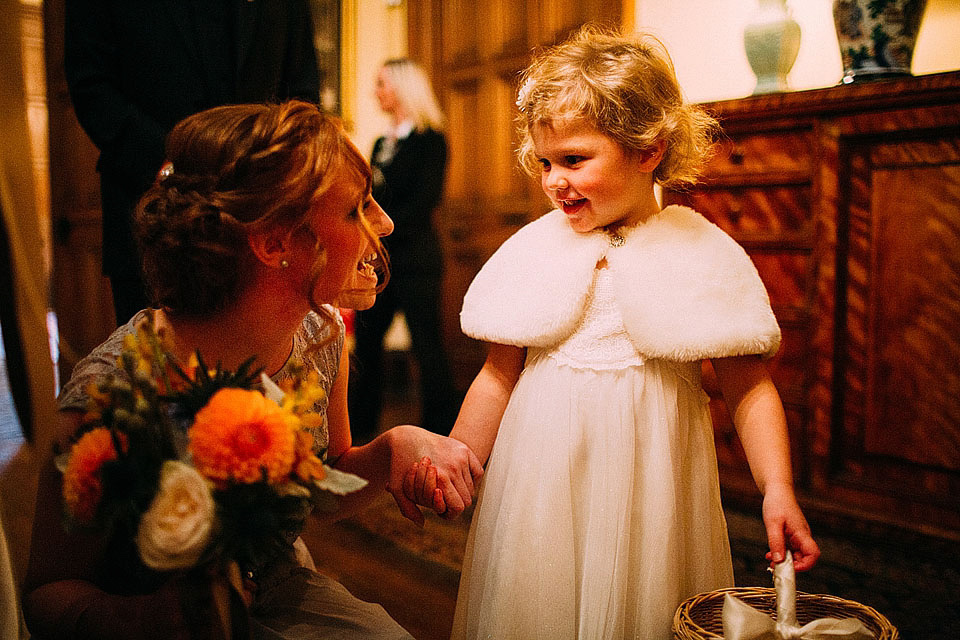 "My dad walked me down the aisle and gave me away. I was so very proud to be his daughter. It was a very special moment… We walked down the aisle to 'Air' from Handel's Water Music. We chose this music as my mum also walked down the aisle to it and it's really beautiful."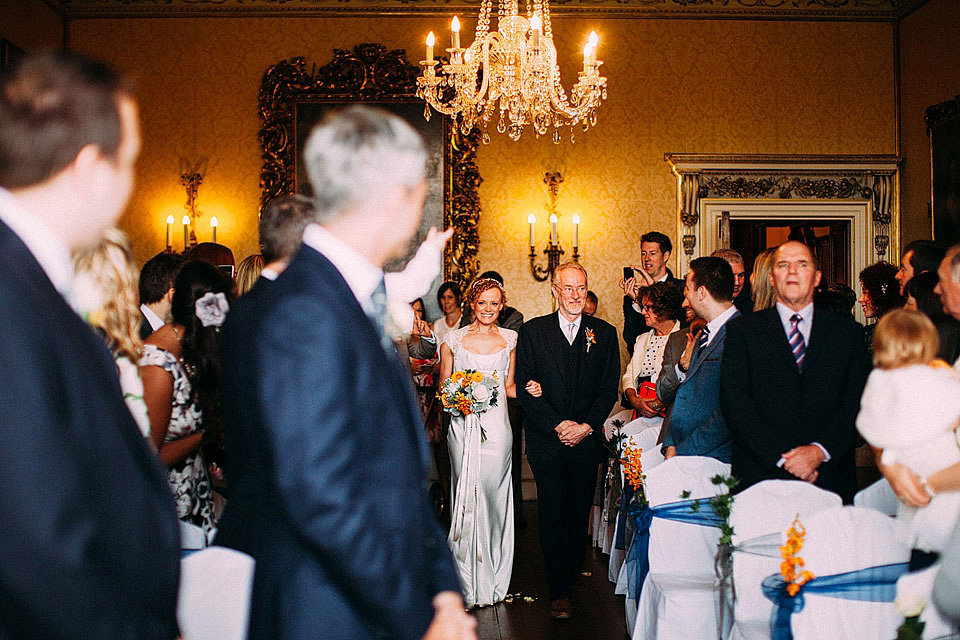 Online dating seems to have got so popular in the last few years, and we're now starting to see the lovely result, lots of couples who met online tying the knot.
"Craig and I met on Match.com in December 2010. Our first date was the day after New Years day 2011. It was a brilliant start to a new year and a future together."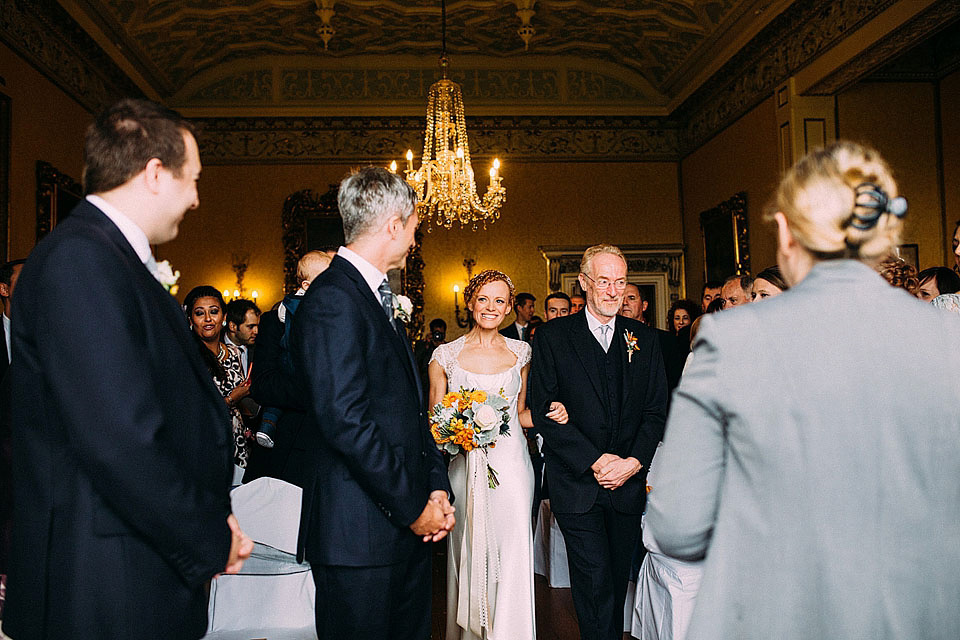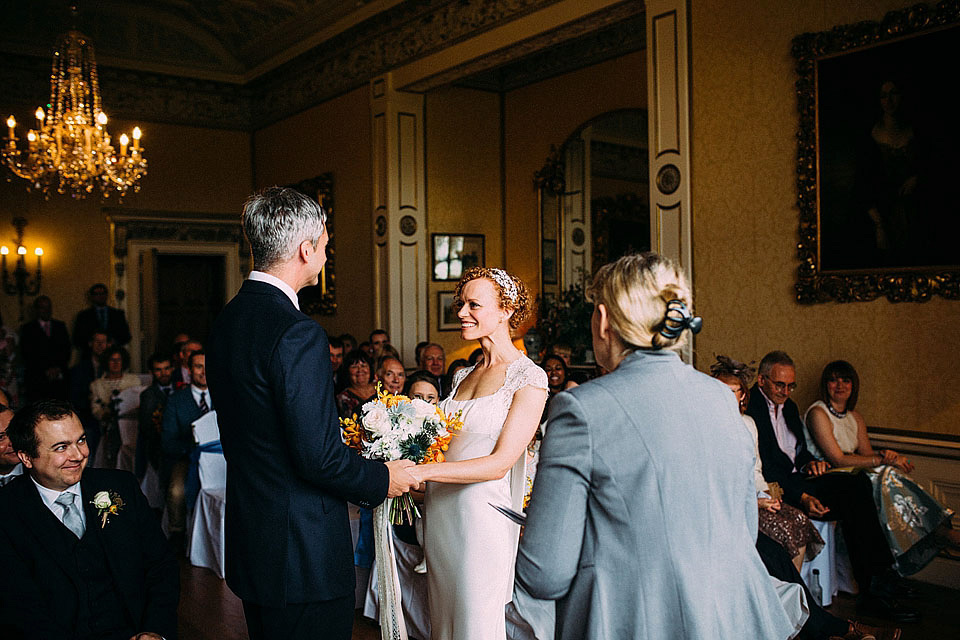 "My Godmother's partner, Mark Roper, is a Poet in Ireland. He very kindly wrote us a truly touching poem called 'Poppies' and read it beautifully. Craig's best friend Jacquie, mother of his Goddaughter and our flower girl Lily, did a brilliant reading of 'Yes I'll Marry You My Dear'. It was so funny and summed us up perfectly. We didn't choose either of the readings so they were both a wonderful surprise on the day."
We don't often have people mention their registrars, and usually it's not something you get to choose, but Stevie was very impressed by theirs…
"I'm sure they won't mind me saying but I wasn't expecting much from a civil ceremony, especially as we didn't choose the wording, or write our own vows, but it was BRILLIANT. Anne Sadler, and her colleague Ann, did a wonderful job. The words were beautiful and it was so emotional. Both Craig and I agreed that it far surpassed our expectations and was our favourite part of the day."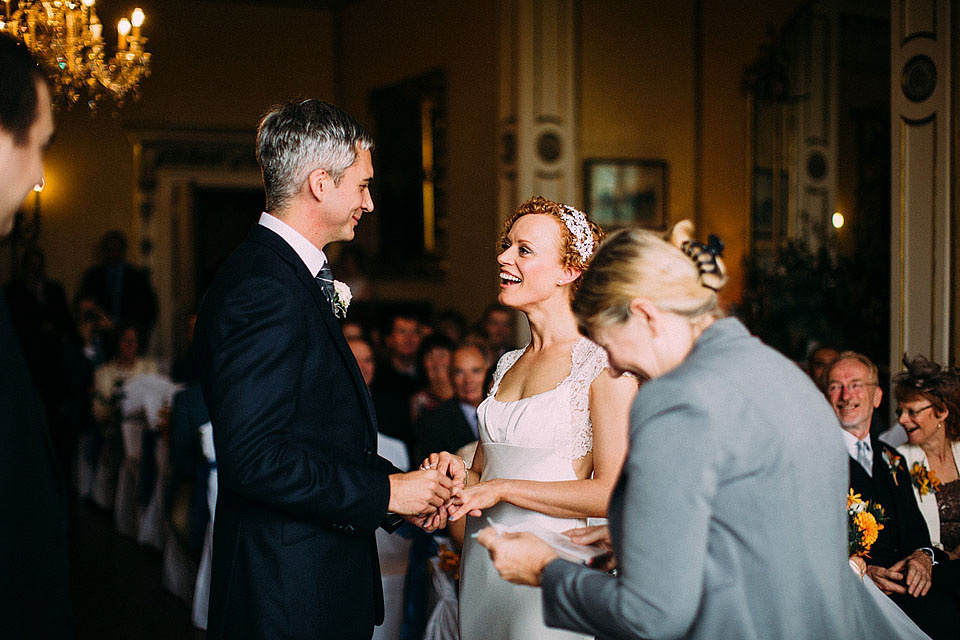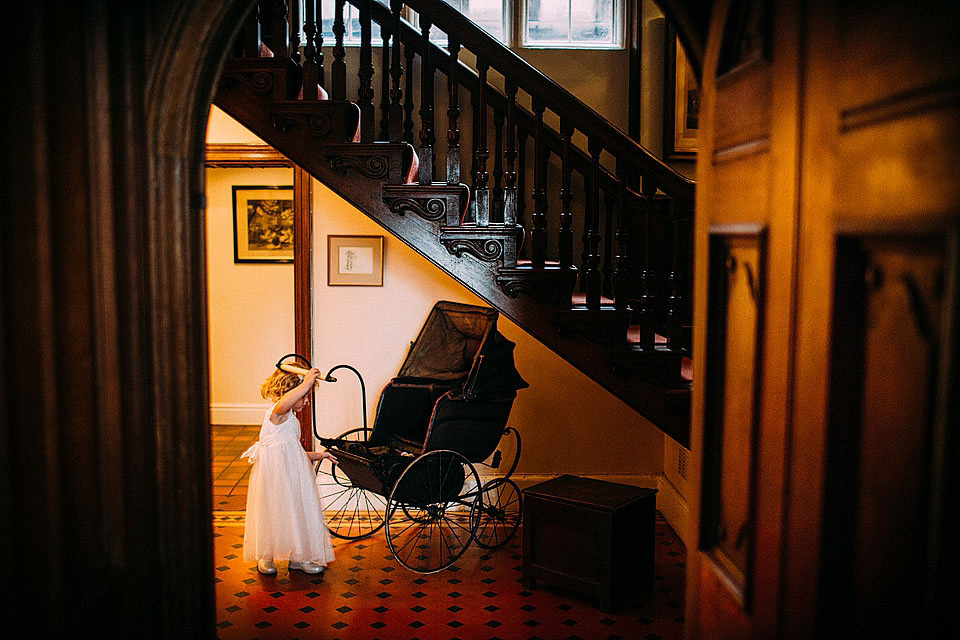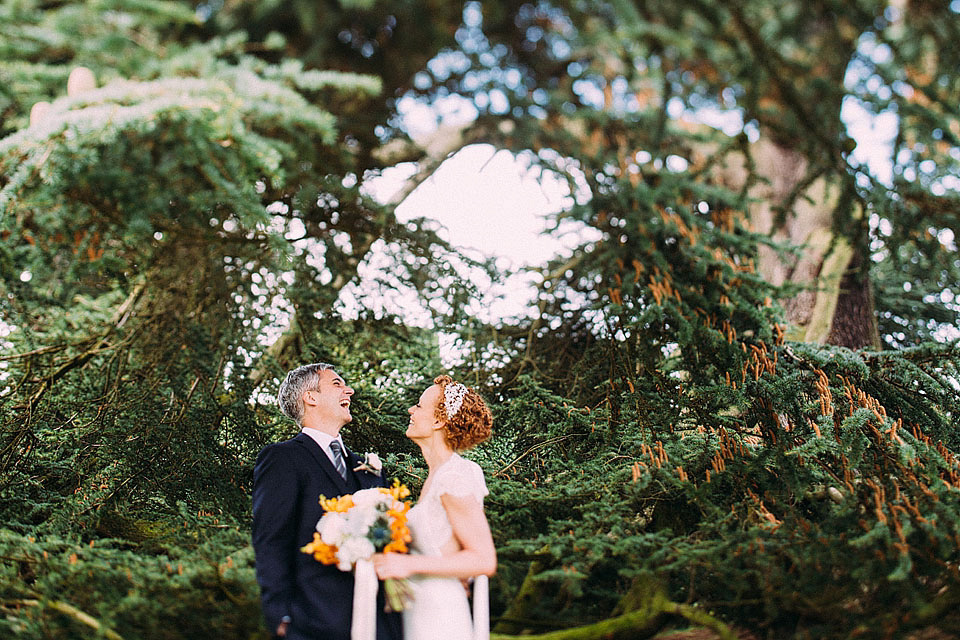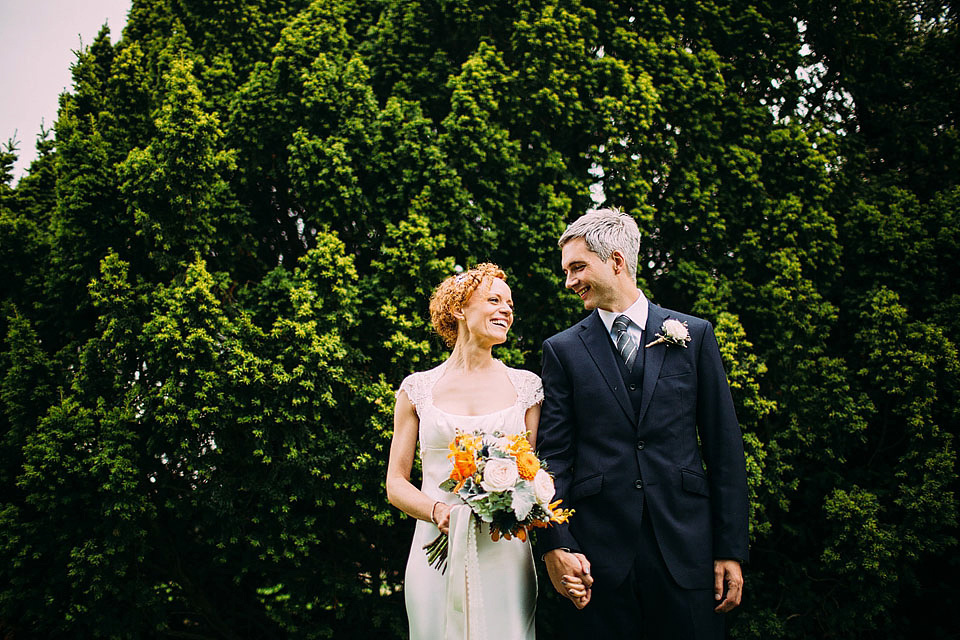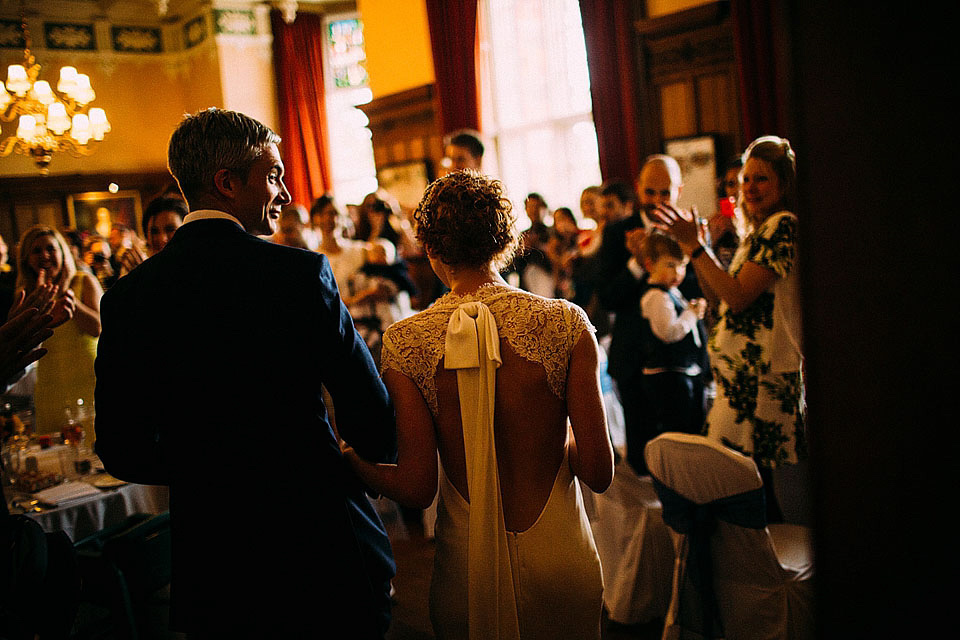 "We made our own wedding favours. My parents made 'Georgina and Barrie's Seville Marmalade', Craig's parents made 'Sandra and Rays Rhubarb and Ginger Jam' using their home grown rhubarb, and we made 'Stevie and Craig's Chilli Jam'. We got material off the internet to match the wedding colours and tied them with rustic twine."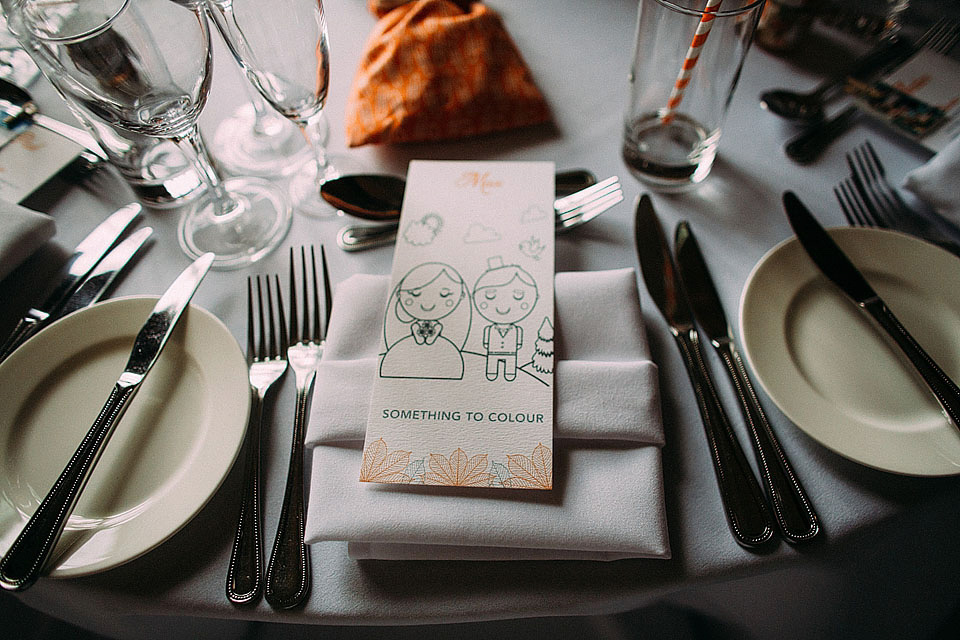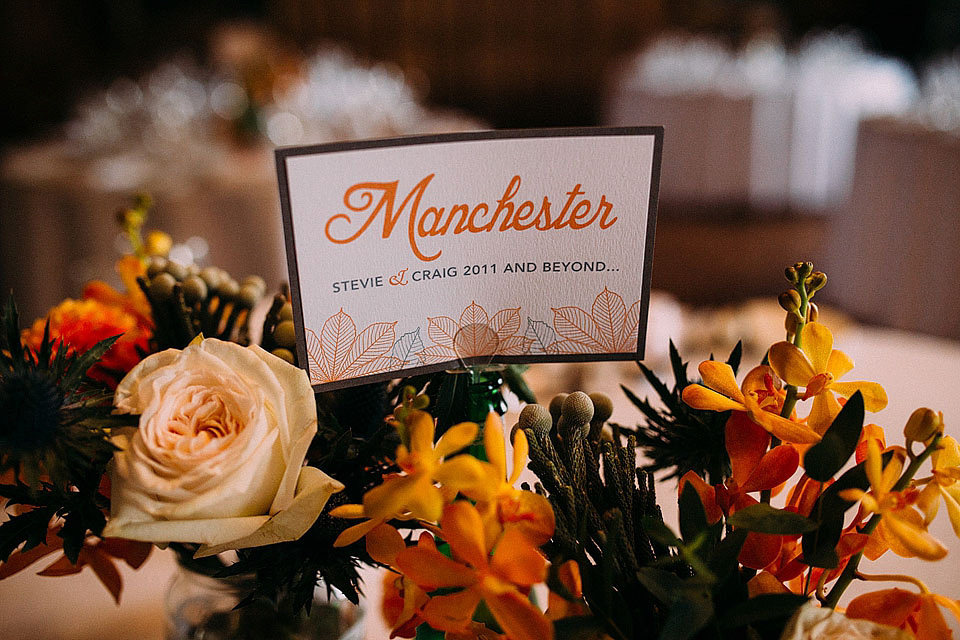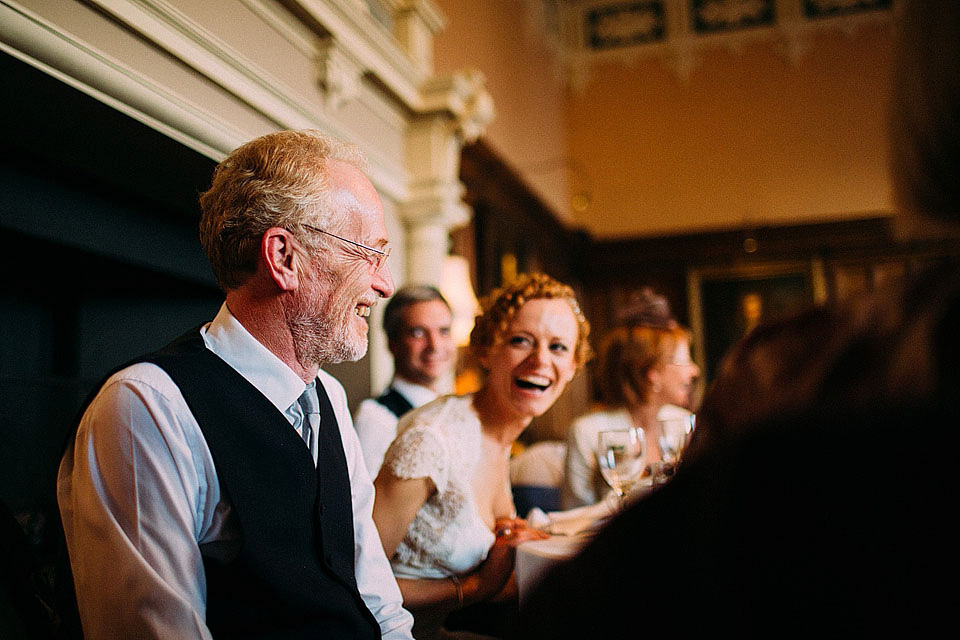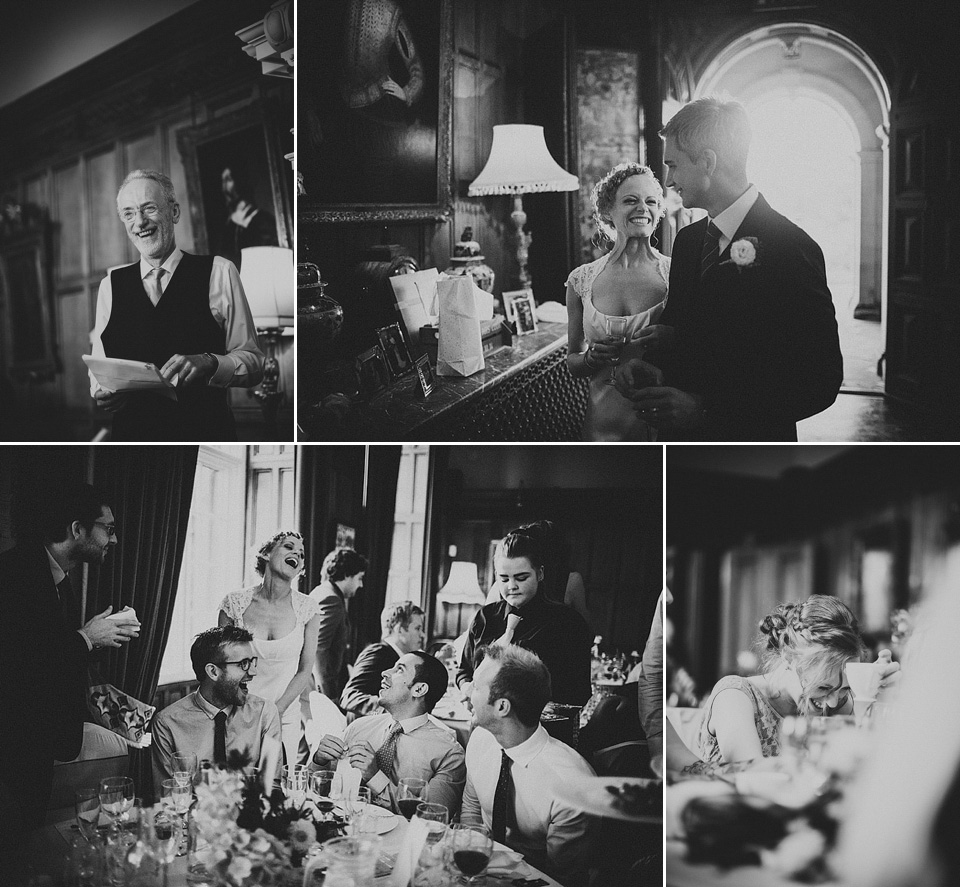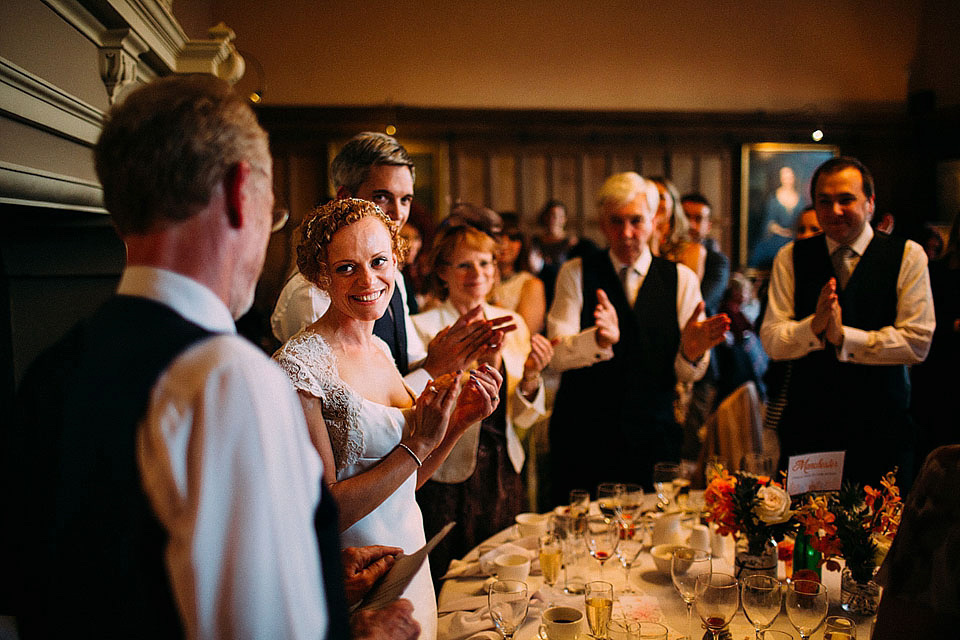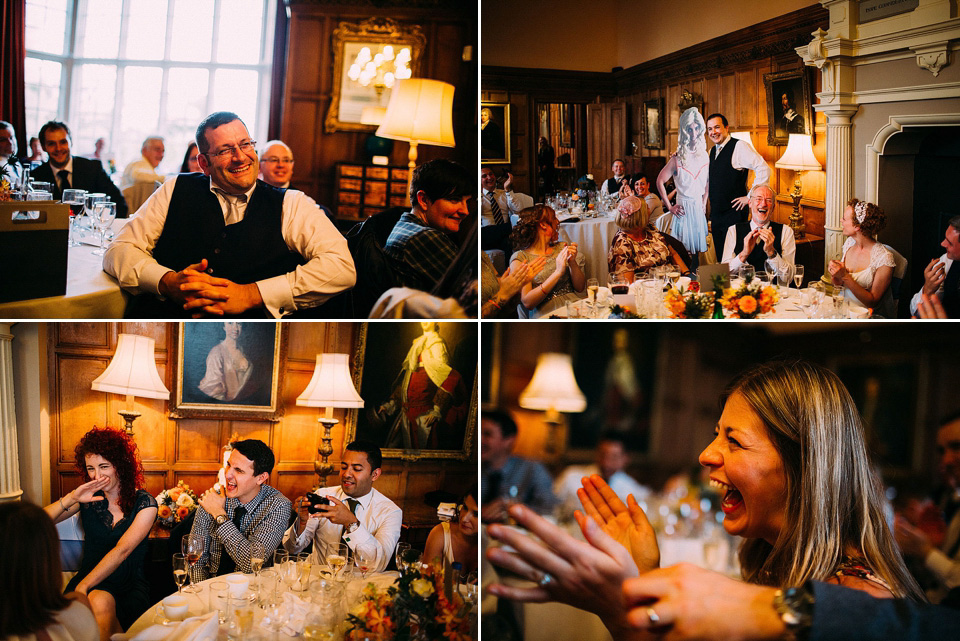 "We did our first dance to Beyonce's 'Crazy in Love'. Anyone that knows Craig and I knows we're quite fiery and how much I love dancing and especially Beyonce! We wanted something that suited us as a couple."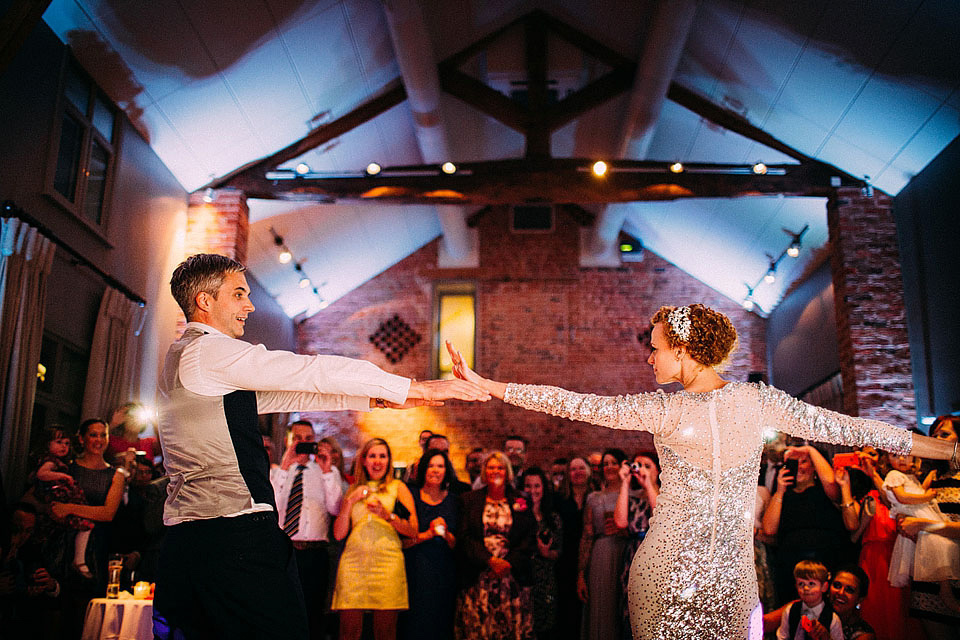 "I had a separate dress for the evening which I bought from Coast. It was short and sparkly which meant I could properly dance to the tunes into the early hours!"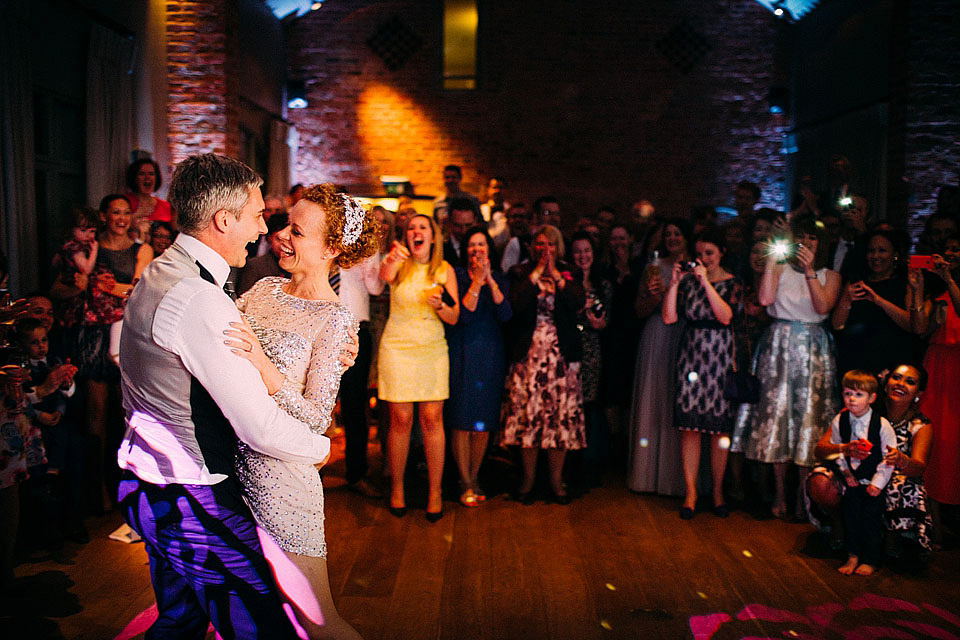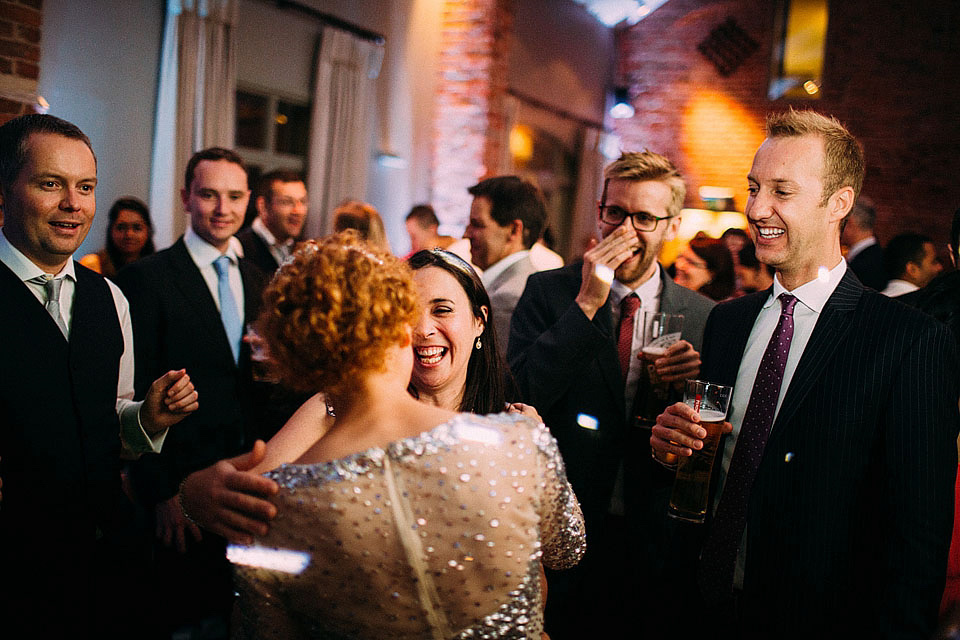 I've saved my favourite part of Stevie and Craig's wedding until last, in the evening they had a Gin Bike… it sounds amazing, I would like one to follow me around and provide a perfect G+T whenever I needed one.  
"We had been to their Gin Festival in Birmingham for one of my hen dos. They looked after us brilliantly and as Craig and I LOVE Gin we knew we wanted them at the wedding. I hope we'll be seeing them again soon at another one of their fab festivals!"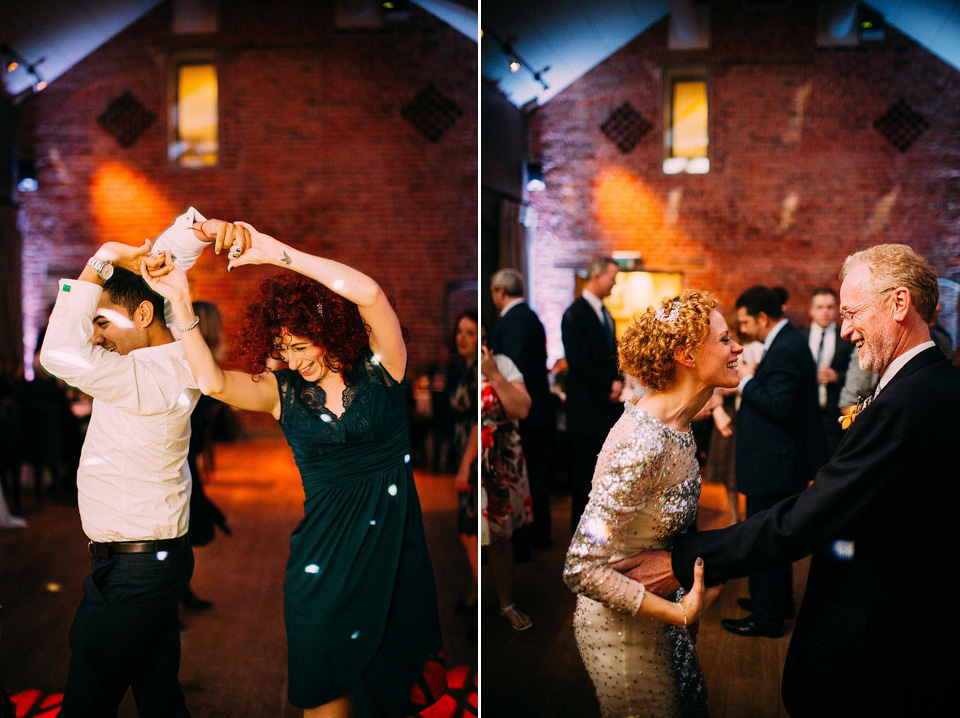 Words of Wedded Wisdom
"ENJOY IT! Try to remember the reason why this wonderful day is happening. The main thing is that the two of you get married and have a long and happy marriage. There is no need to get stressed about the minutia as it's not important and although you may remember it nobody else does. On the day of the wedding everything is already written and out of your control. So let it flow as it will, relax and watch it all. Don't drink too much and try to soak every moment in. It passes so quickly!
Don't be a bridezilla as your wedding day will come and go but relationships with friends and family last forever!
Book a honeymoon after the wedding! It doesn't matter where it is or even if it's just a few days. You'll be surprised how emotionally drained you feel after the wedding. All the lead up will have left you a little sleep deprived and the day is far more emotional than you can ever imagine. Some of my fondest memories were the days after when it was just us relaxing and enjoying the start of married life."
What a lovely wedding to start the week, thanks very much to Stevie and Craig.
And thanks to Pete and Laura for sharing it with us. I know you're busy with your beautiful baby boy Albert, but please send us more lovely pictures soon!
You can find more Autumn wedding inspiration on Love My Dress here.
Now I think we all deserve a nice gin and tonic tonight for getting through Monday.
Have a great week,
Hannah x
Photographer – Lawson Photography
Venue  – Arley Hall
Wedding Dress – David Fielden via Preloved
Headpiece – Twigs and Honey
Groom – Norton and Townsend
Bridesmaids – Coast 
Flowergirls – Monsoon
Page Boys – Next
Florist – Fletcher and Foley
Entertainment – Pachelbel String Quartet and DJ Fletch
Gin Bike – Gin Festival
Rings – Steven Stone
Catering – RW Bespoke
Stationery – Lindsay Design
Hair Stylist – Nicholas Austen
Makeup Artist – Lucy Gibara