Yesterday, I found myself prancing amongst the snowdrops at Regents Park in London whilst my lovely friend and colleague Naomi Kenton took some new portrait shots for Love My Dress.  For someone who doesn't particularly enjoy being in front of the lens, it was immense fun (always a sign of a great photographer!) and the most beautiful of days.  The sky was a soft and gentle blue, the sun had it's best shiny coat on, the park goers seemed relaxed and comfortable in their lighter weight coats and Spring felt as though it had thrown a soft veil over us all.   The transition from Winter to Spring can be a long one, and I always feel a sense of joy when the first of the crocus arrive, ushering in a sense of 'new'.  We chose the first day of Spring to marry on for all it's symbolism, so it will always feel like a special time of year to me.  Finally time then, to say farewell to Winter.
But before we do, I wanted to share these exquisite photographs with you.  The images in this feature today were inspired by a different season.  Shot and styled by Shelley Richmond and incorporating the wedding dress designs of one my favourite independent designers, Kate Beaumont, I love how these images capture an ethereal and elegant sense of the darkest and coldest season of the year – winter.
"Over the quiet months, like many wedding photographers, I love to take the opportunity to work on some creative projects and I love nothing more than collaborating on bridal shoots.  For this particular shoot, I collaborated with dress designer Kate Beaumont and florist Emma Venn of Moss & Clover.  I wanted to pull together our collective talents and showcase our combined creative skills.  We shot at the Botanical Gardens in Sheffield and set out with a vision of Narnia magic – all foliage and wintery blooms."
Photography + Styling Copyright (c) 2015, Shelley Richmond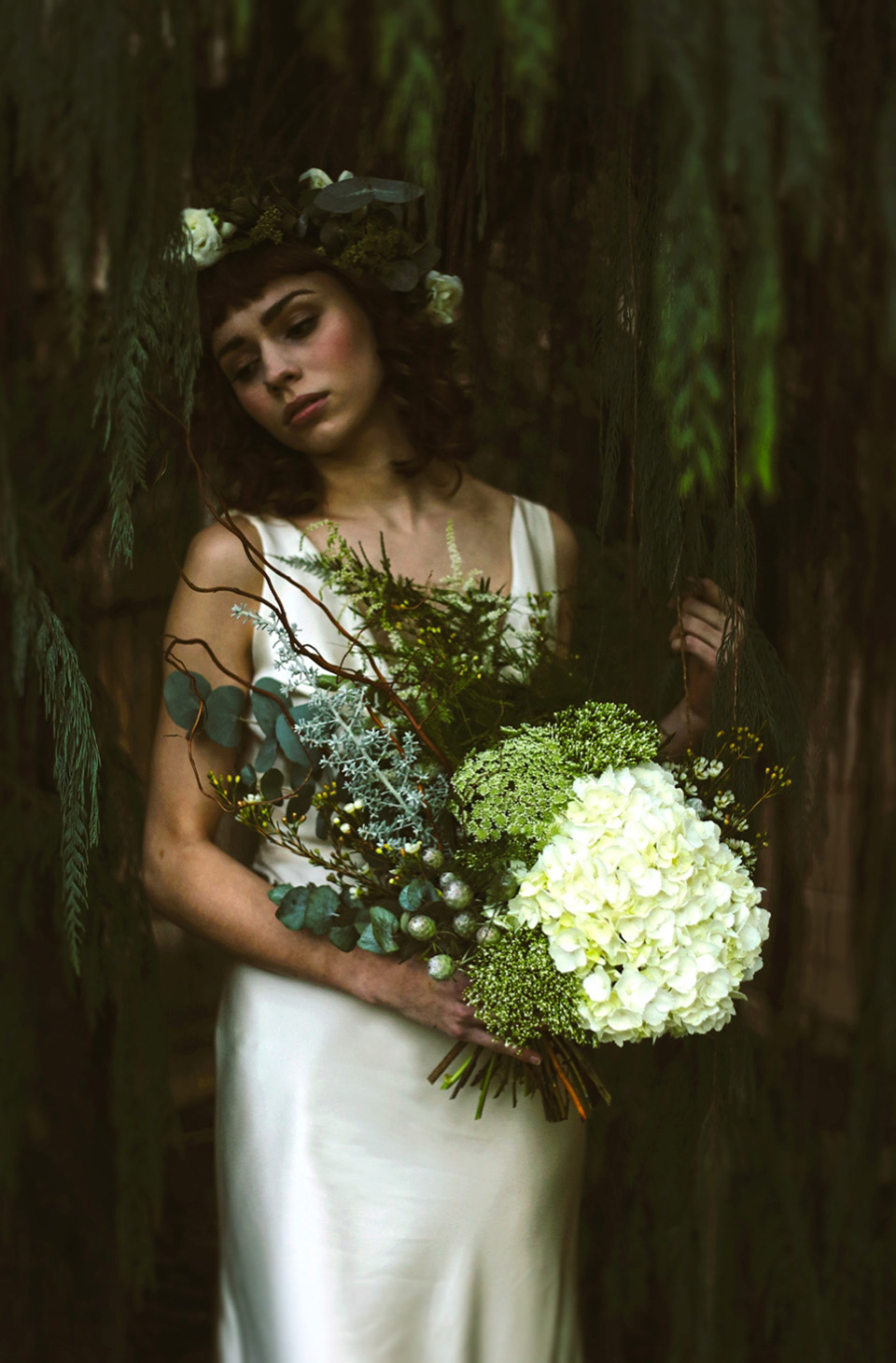 The florals and foliage used in this shoot are utterly divine. I would so love to see a similar style replicated in a real wedding – just sublime.
"Emma from Moss & Clover (also based in Sheffield) only opened the doors to her beautiful new flower shop at the end of 2014. This was the very first styled shoot that she had collaborated on and with my limited brief, she somehow managed to delve into my brain and create exactly what I'd imagined."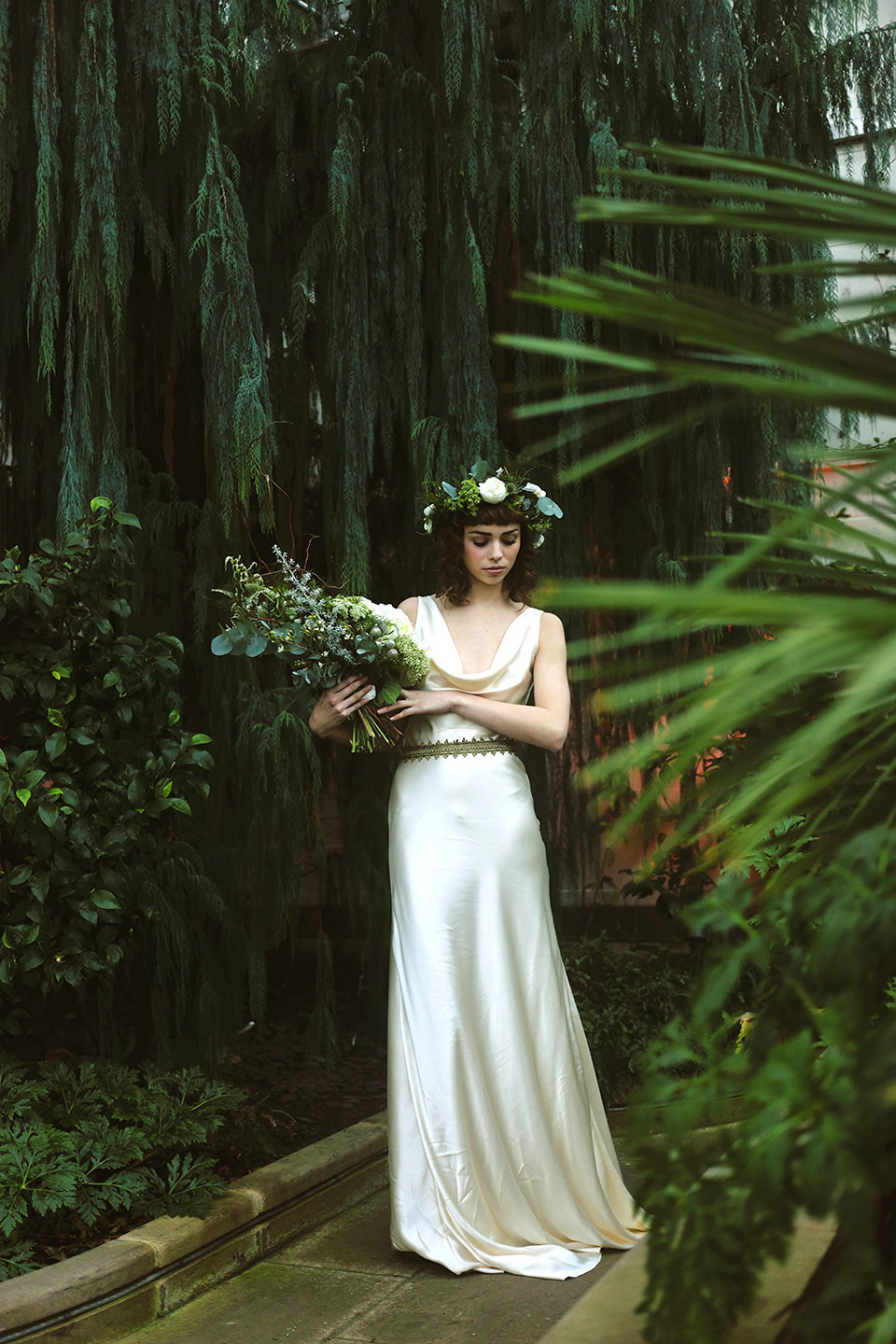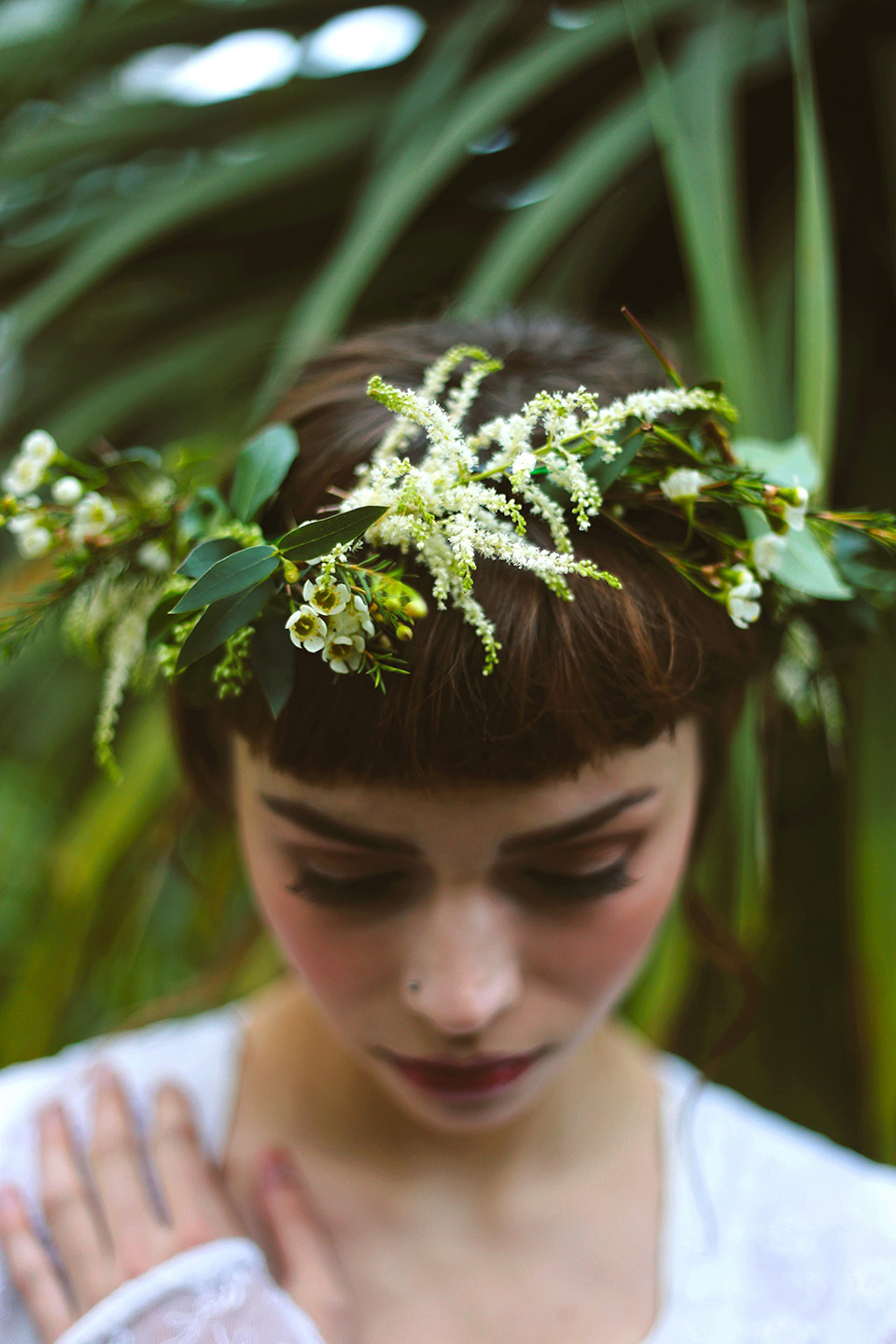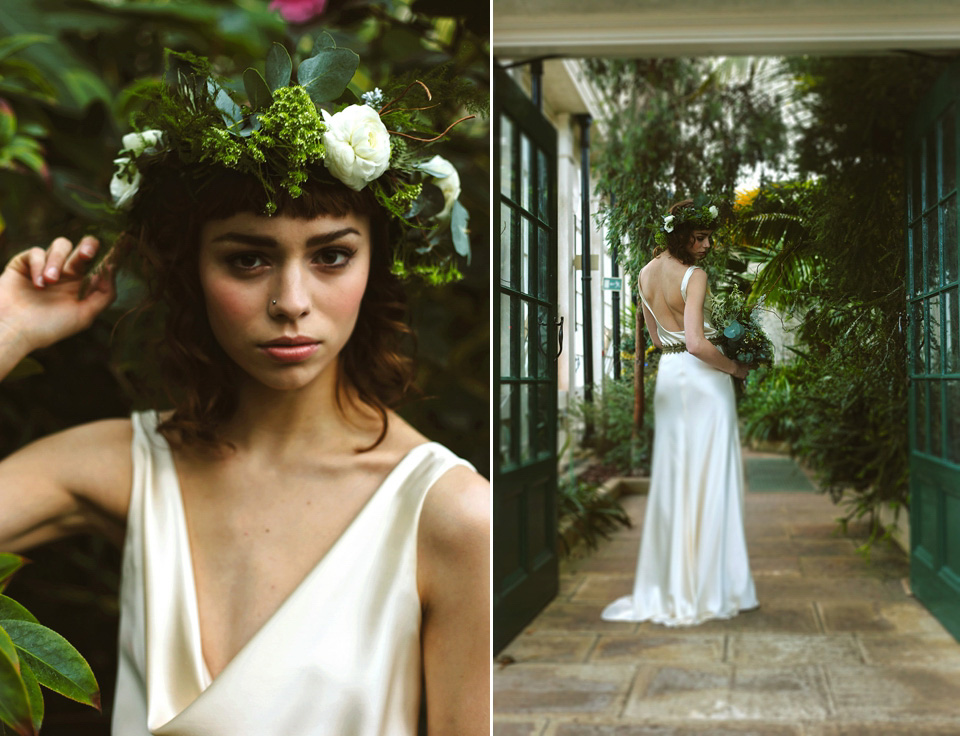 The dresses used in this shoot were loaned by designer Kate Beaumont, who has not only had her own wedding featured on Love My Dress – as well as this incredible first look shoot (still the best I've seen yet!) – but her gorgeous wedding dress creations too.
"We worked with two of Kate Beaumont's gowns, an original vintage lace wedding dress from her collection and one of her own designs – a silk cowl-necked gown called Sweet William.  Kate is an amazing dress designer and maker who I met through a friend, her gowns are all beautifully vintage-inspired, bespoke and made to measure. She's currently working on her new collection which I cannot wait to see in a few months.
Kate works out of her home studio in her insanely beautiful home in Sheffield and provides the most wonderful service for her brides, I literally can't recommend this lady enough to anyone considering having a dress made for their wedding."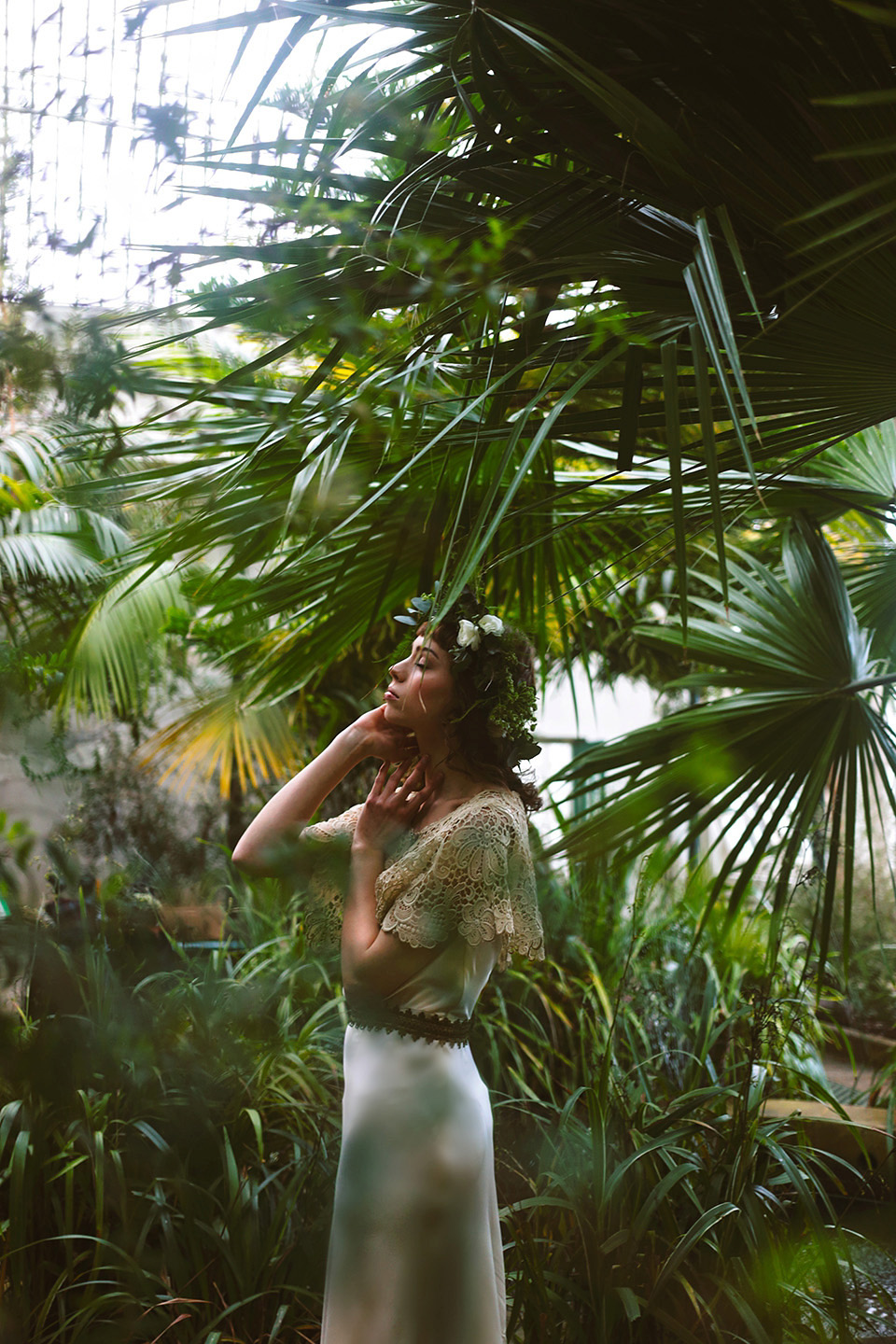 "I love working with new people and Amanda Humphreys and Niahm of Gypsy Rose Beauty Salon were both introduced to me through friends. These ladies both have years of experience in the industry and created a perfect look for our model Katie. Amanda is a mobile makeup artist specialising in bridal makeup in the Sheffield, Chesterfield and Rotherham area.  She created two looks for Katie – a cool toned natural look with subtle smoky eyes and a shimmering vintage eye makeup with winter berry stained lip."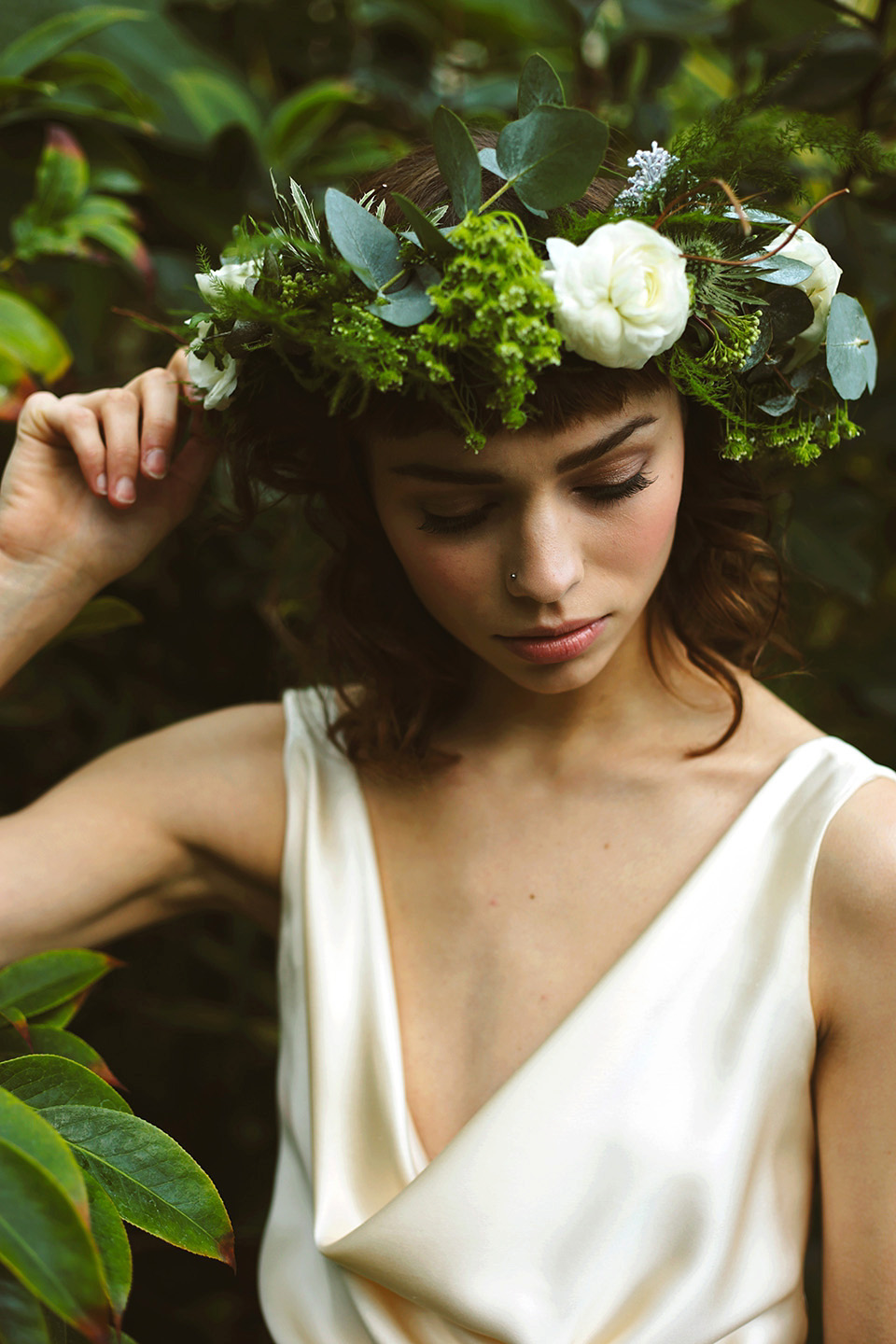 "Our model was Katie, and we also teamed up with make-up artist Amanda Humphreys and Niahm from Gypsy Rose Beauty Salon who styled Katies hair."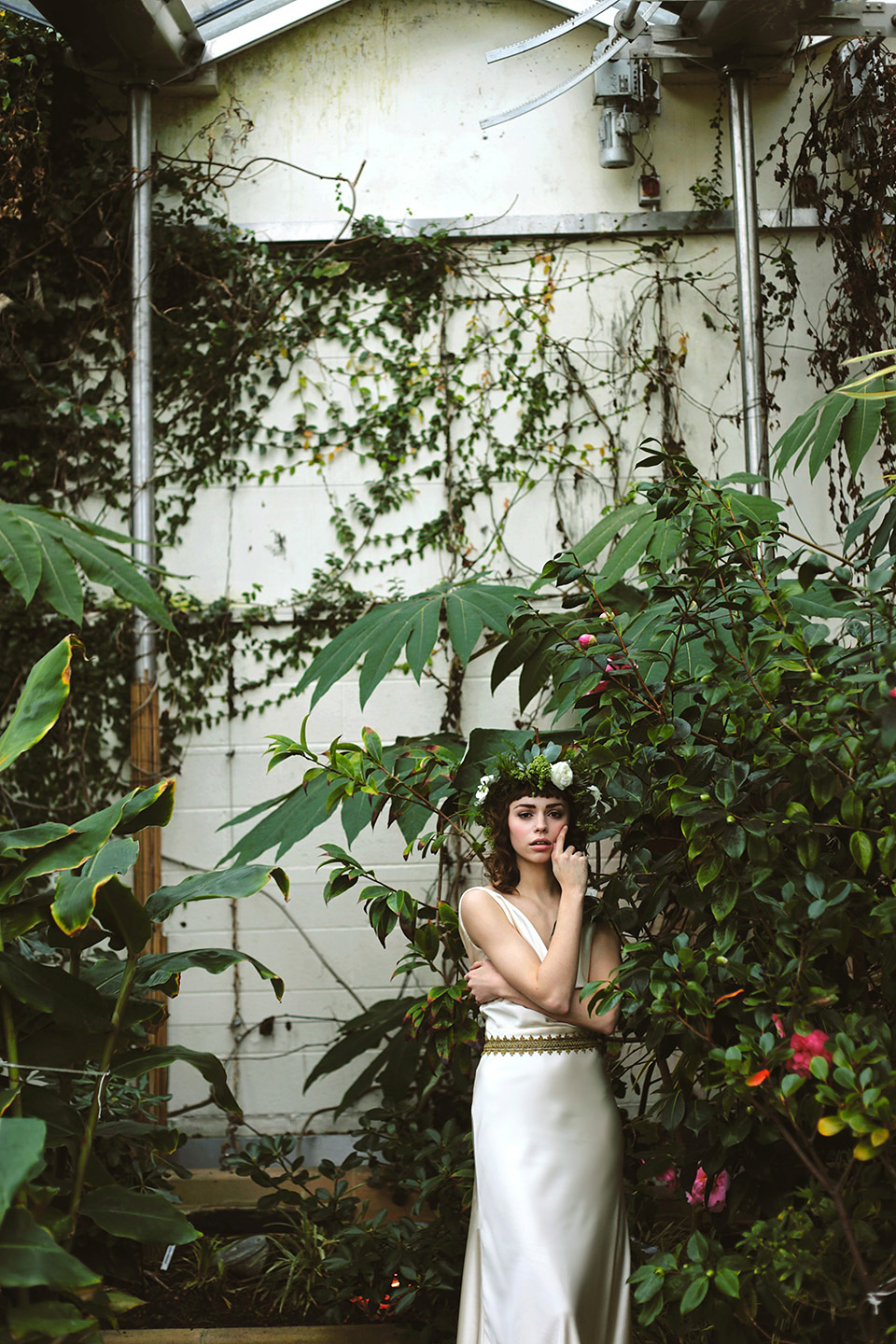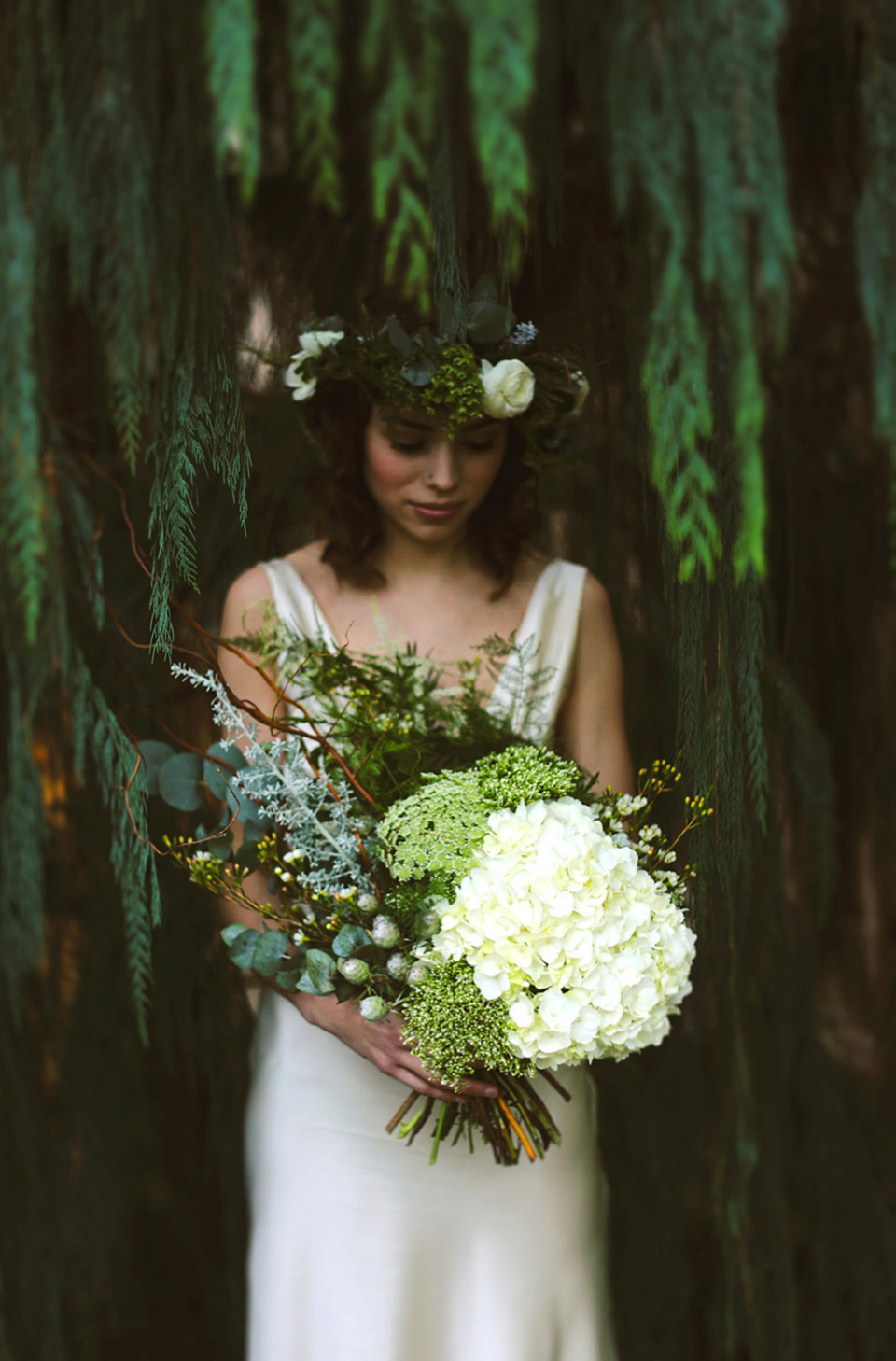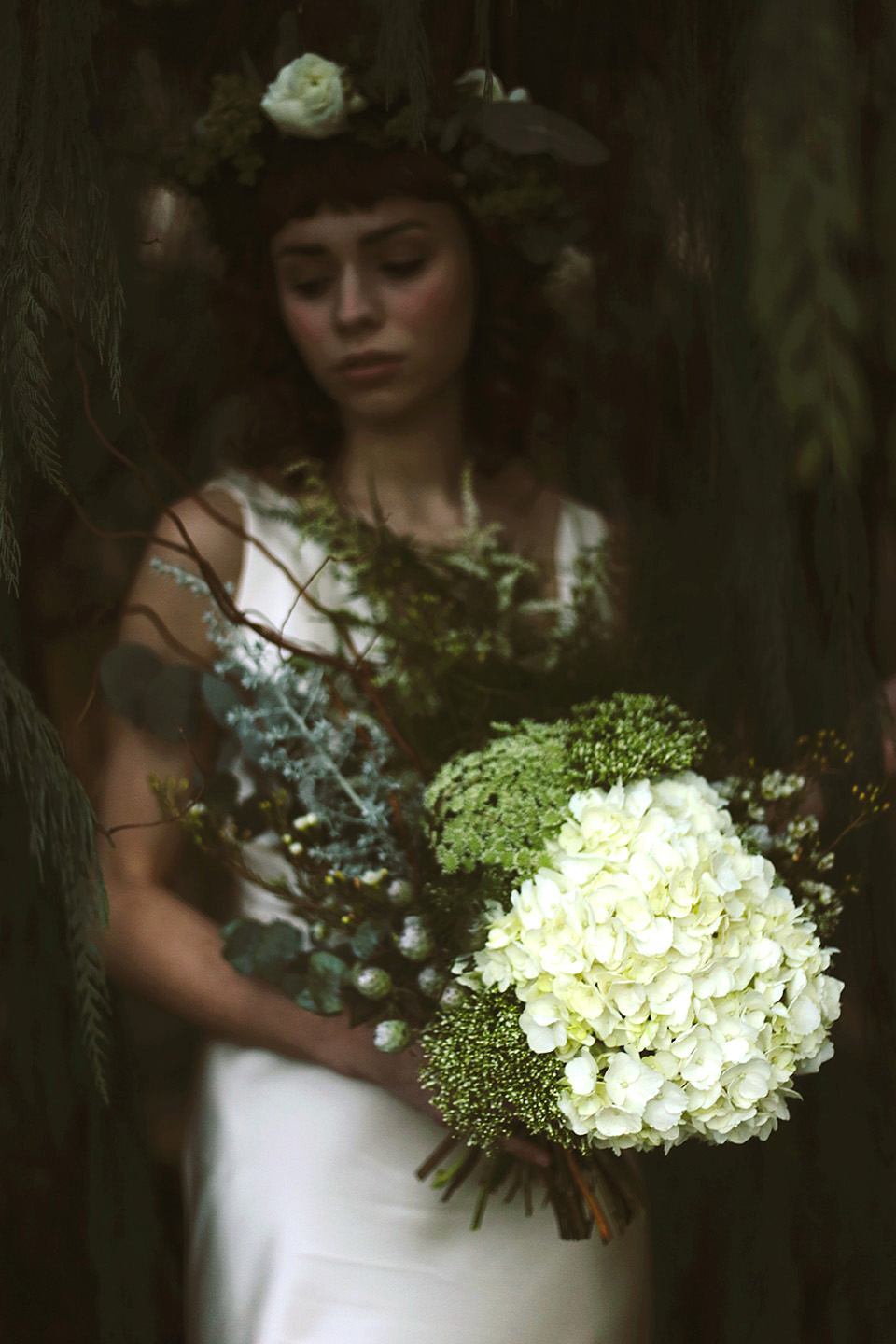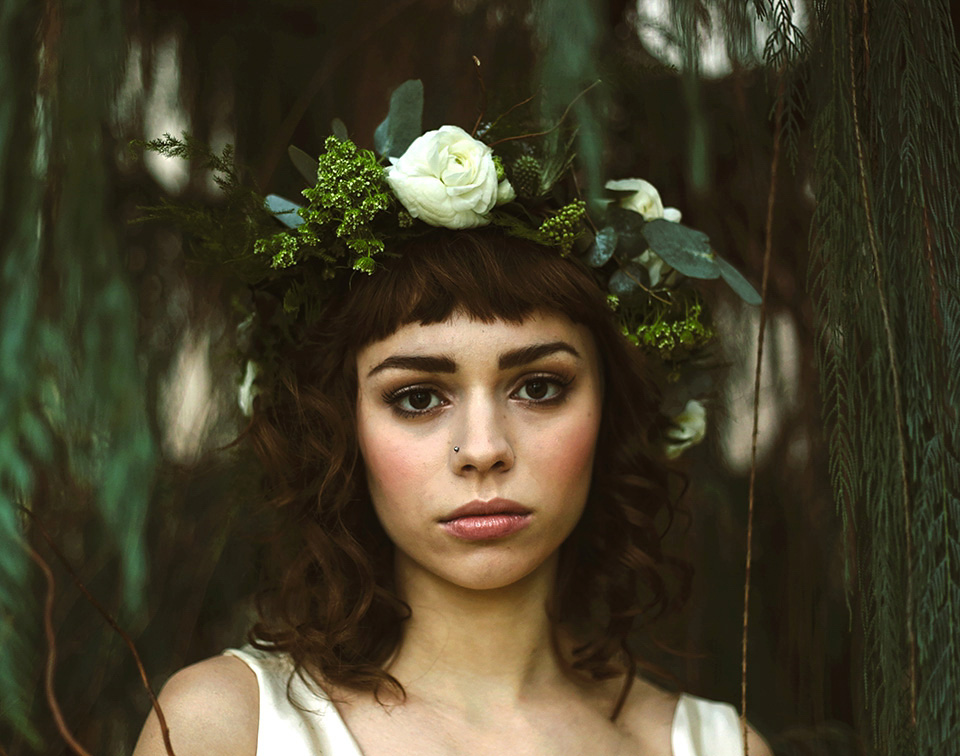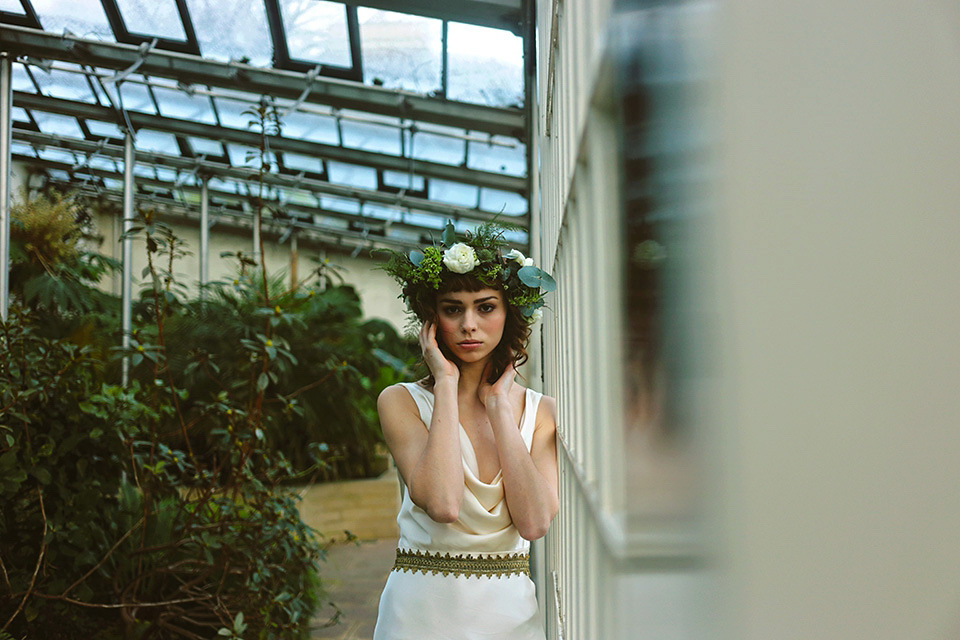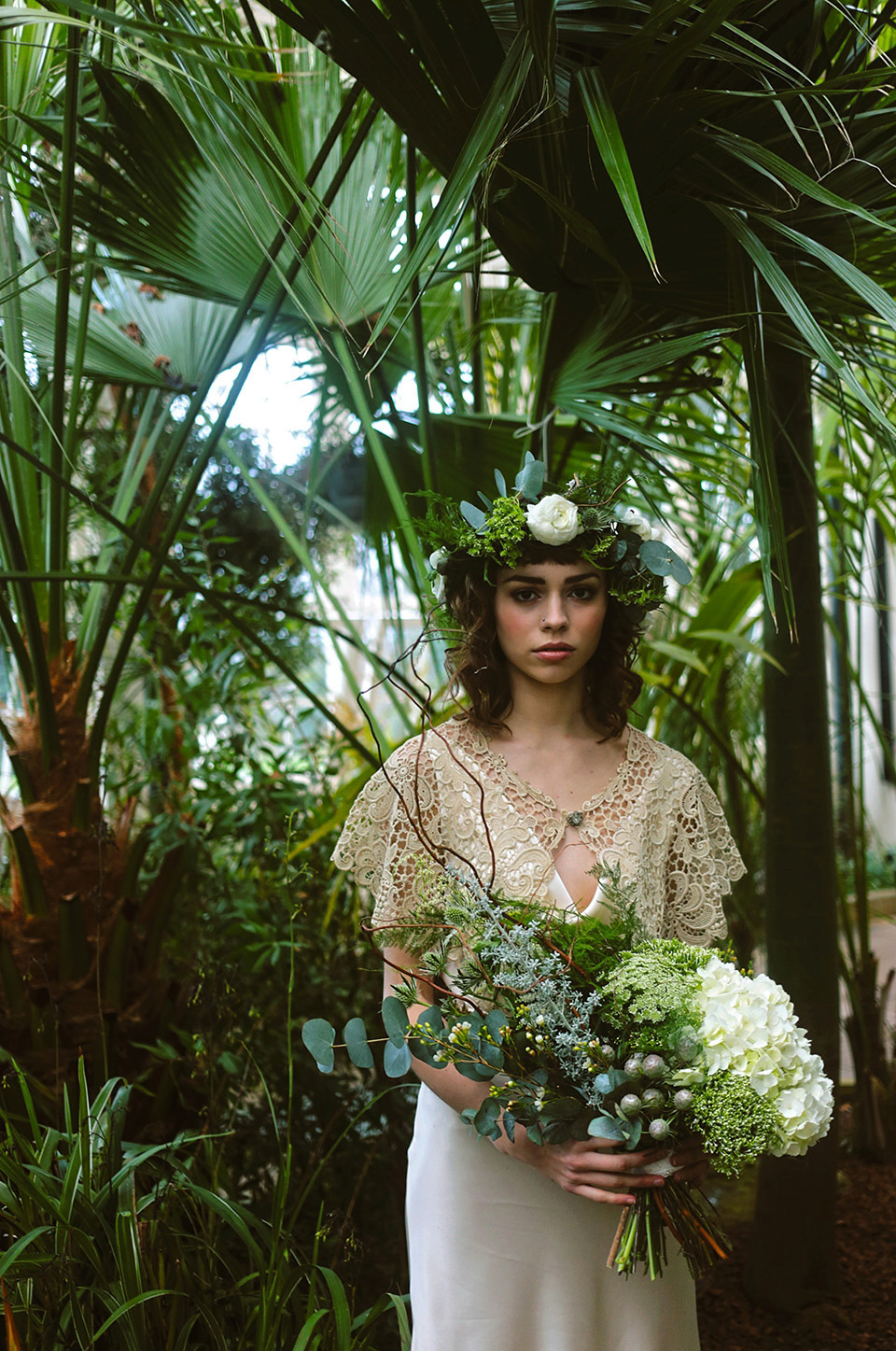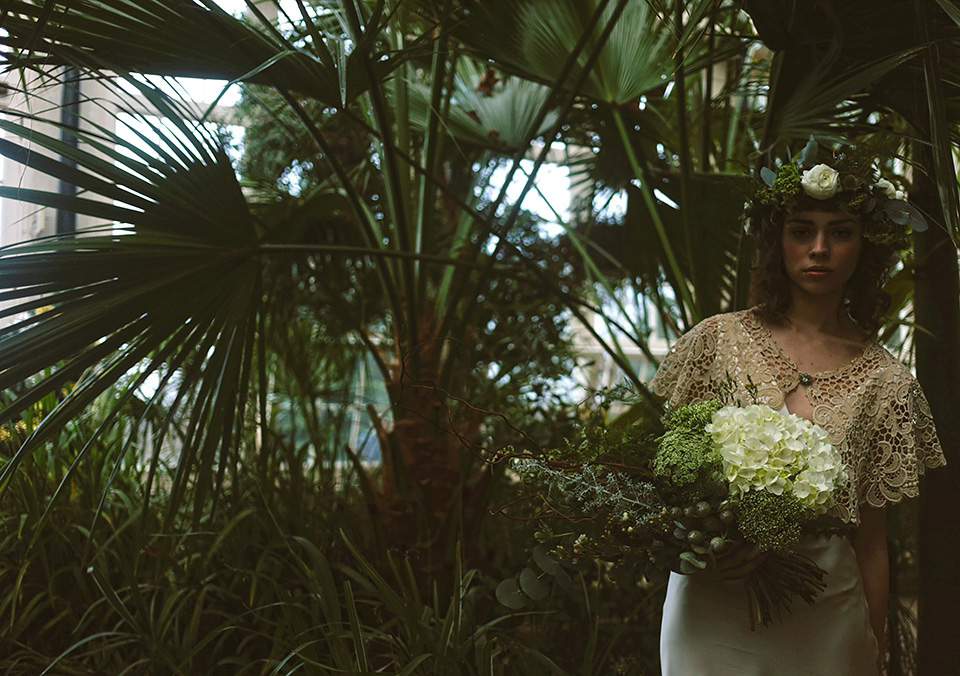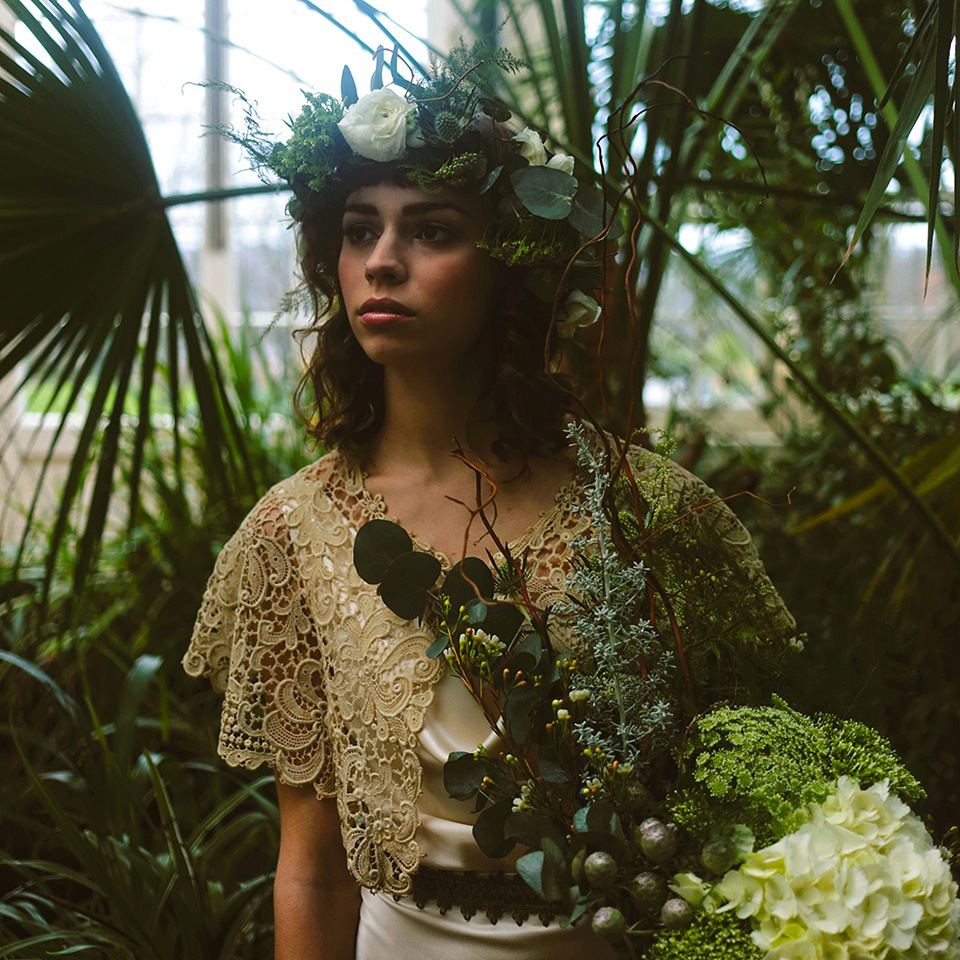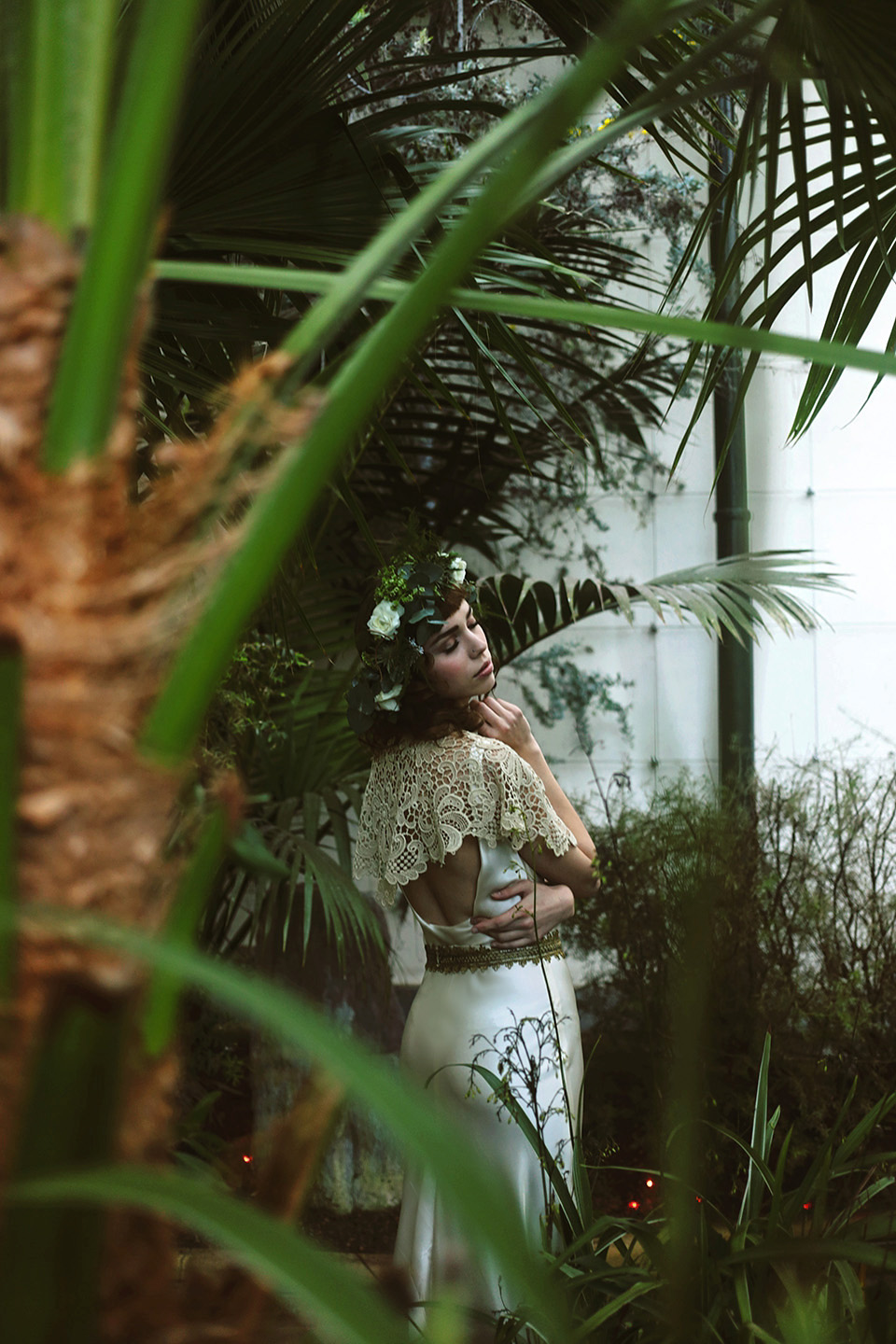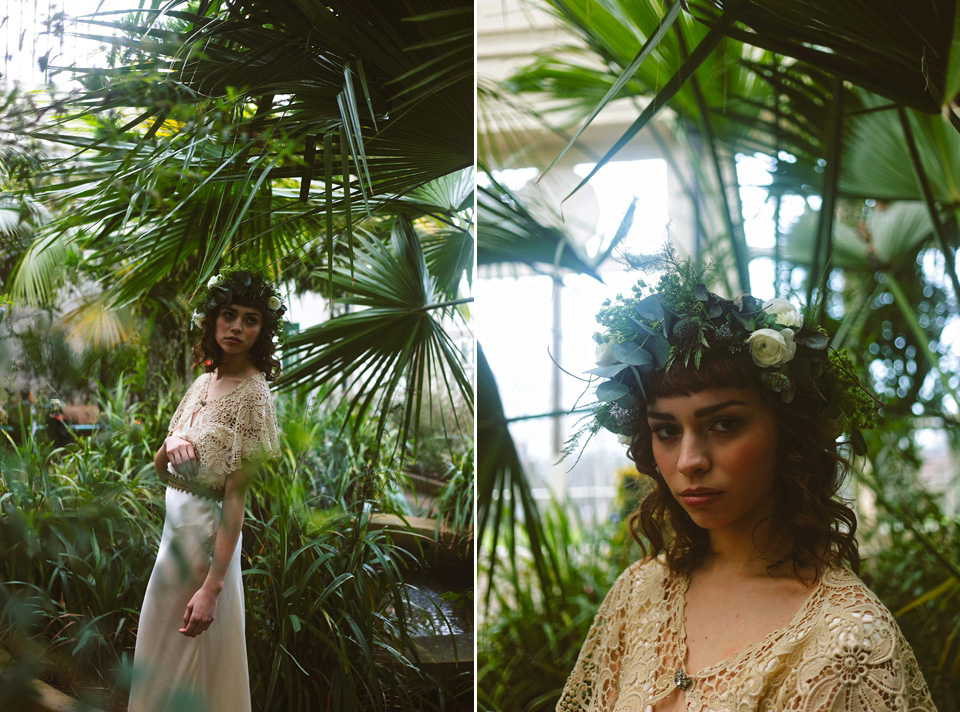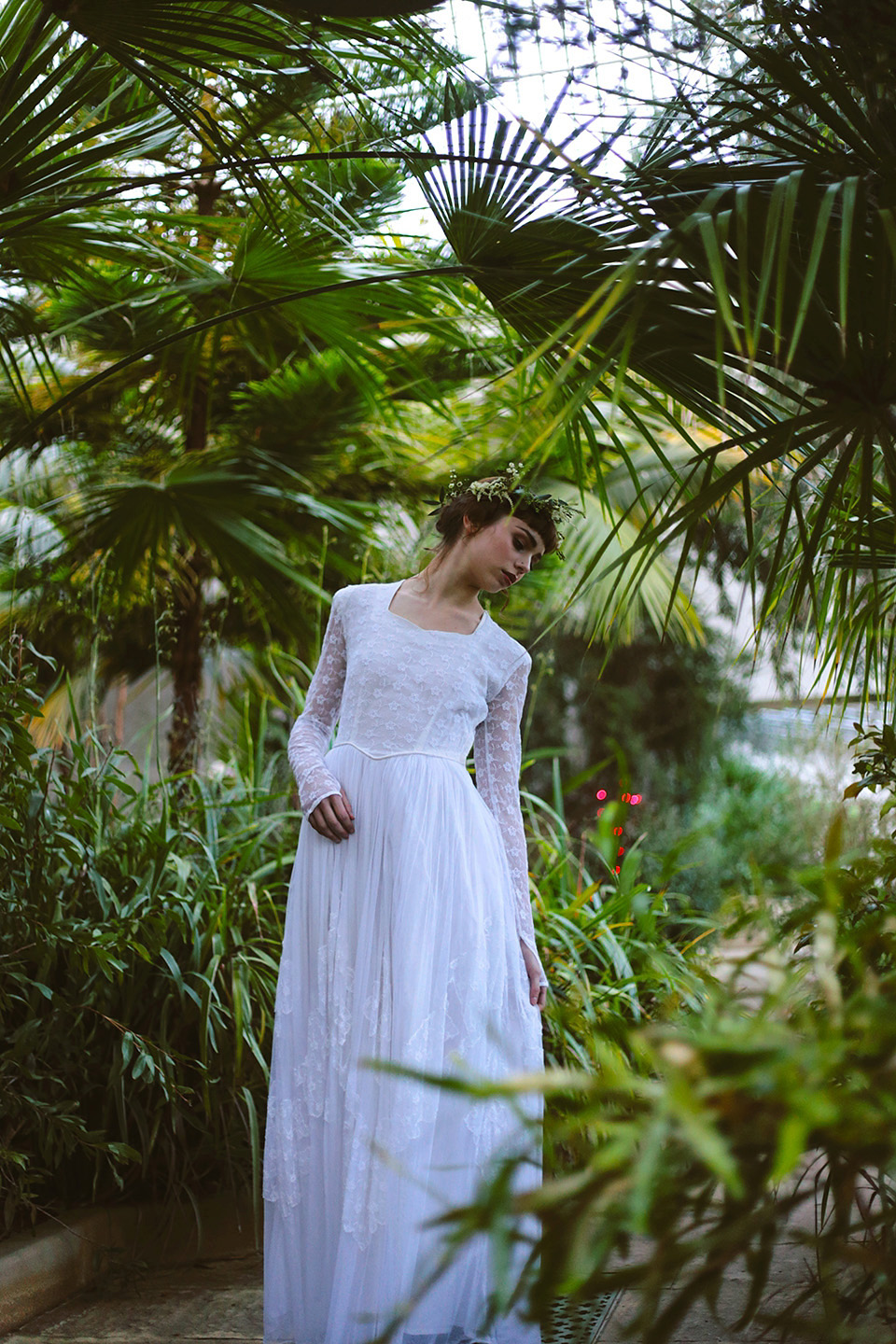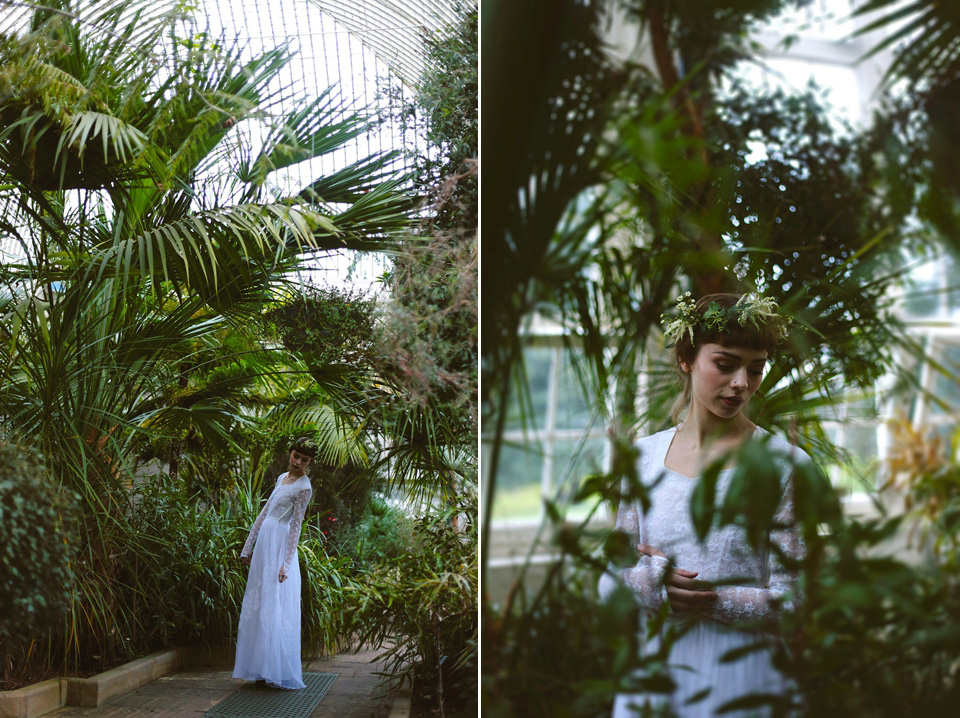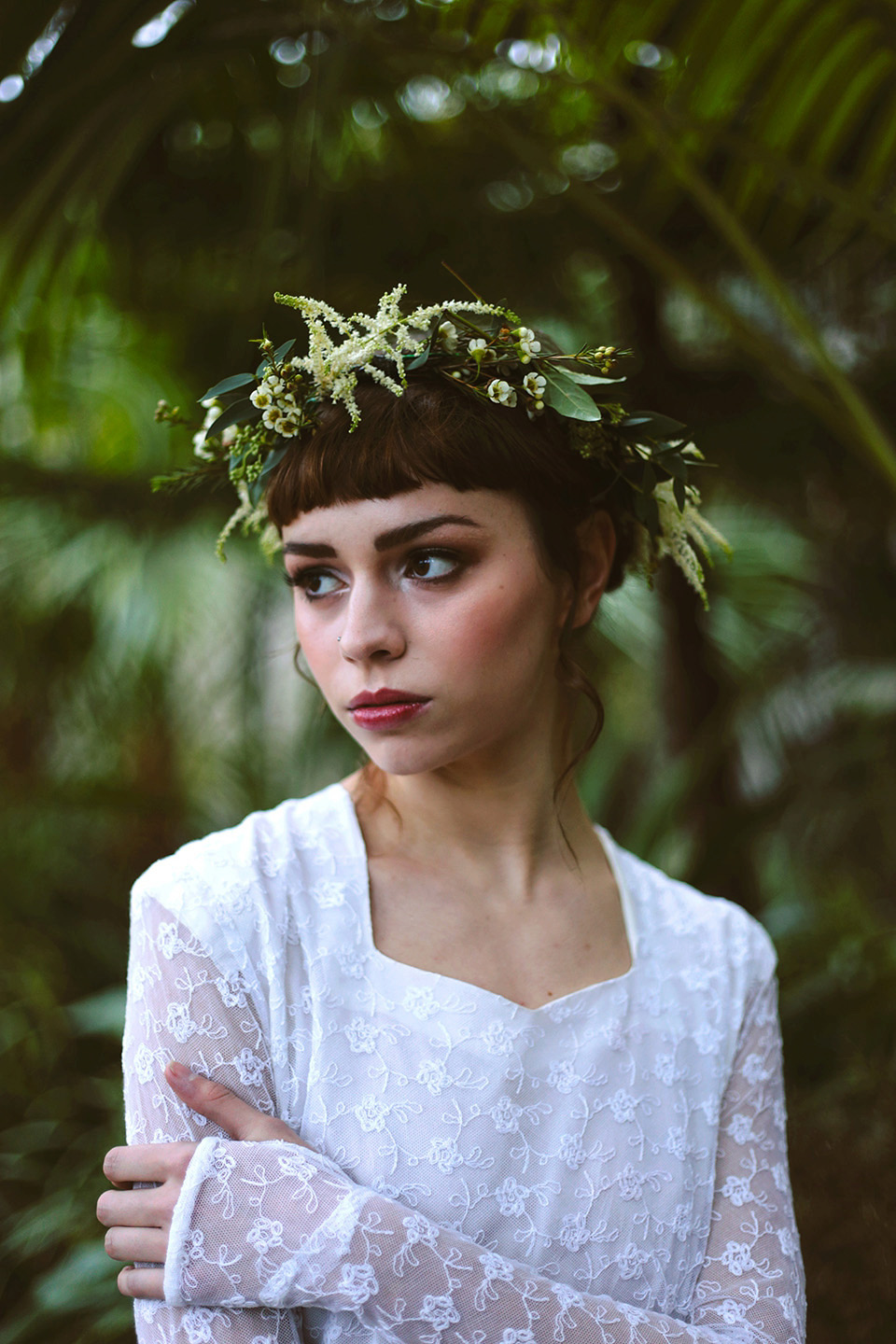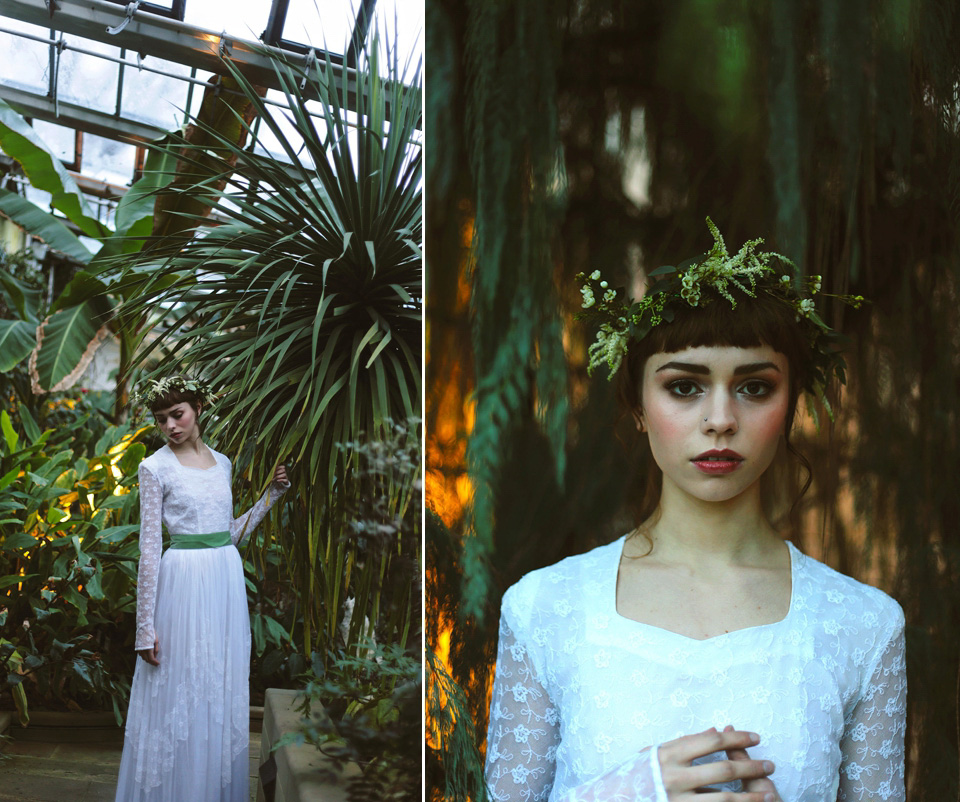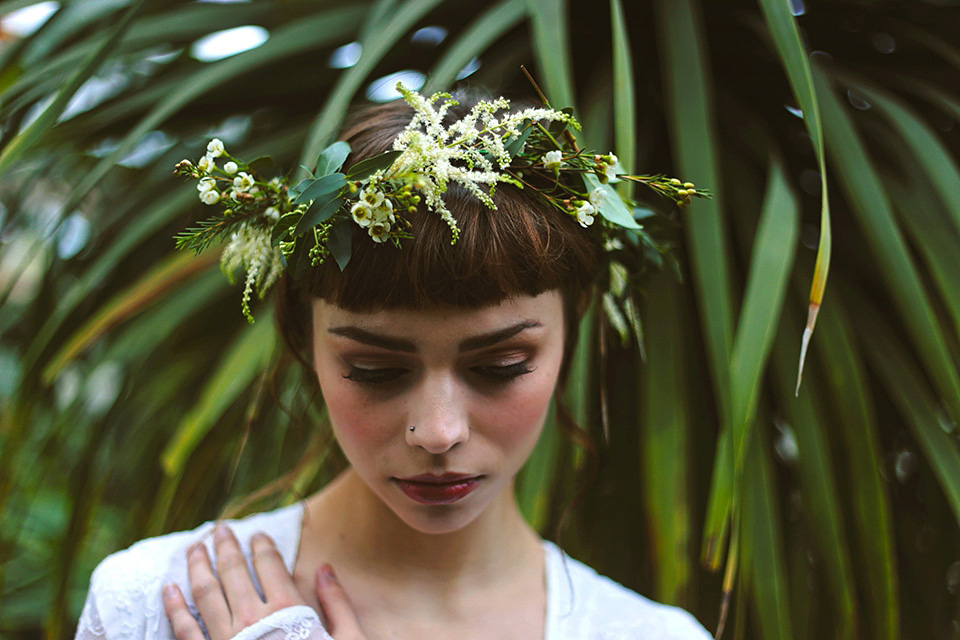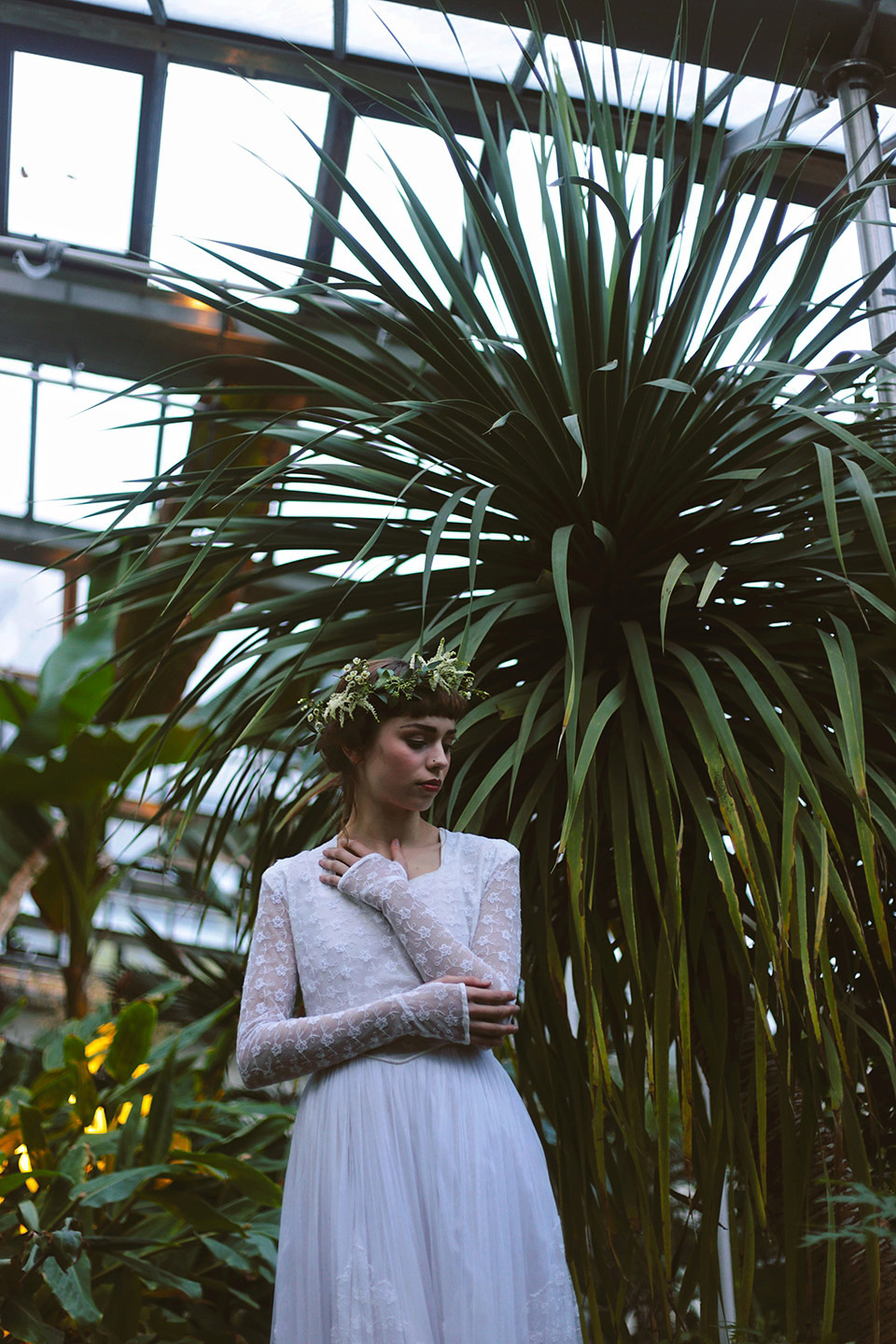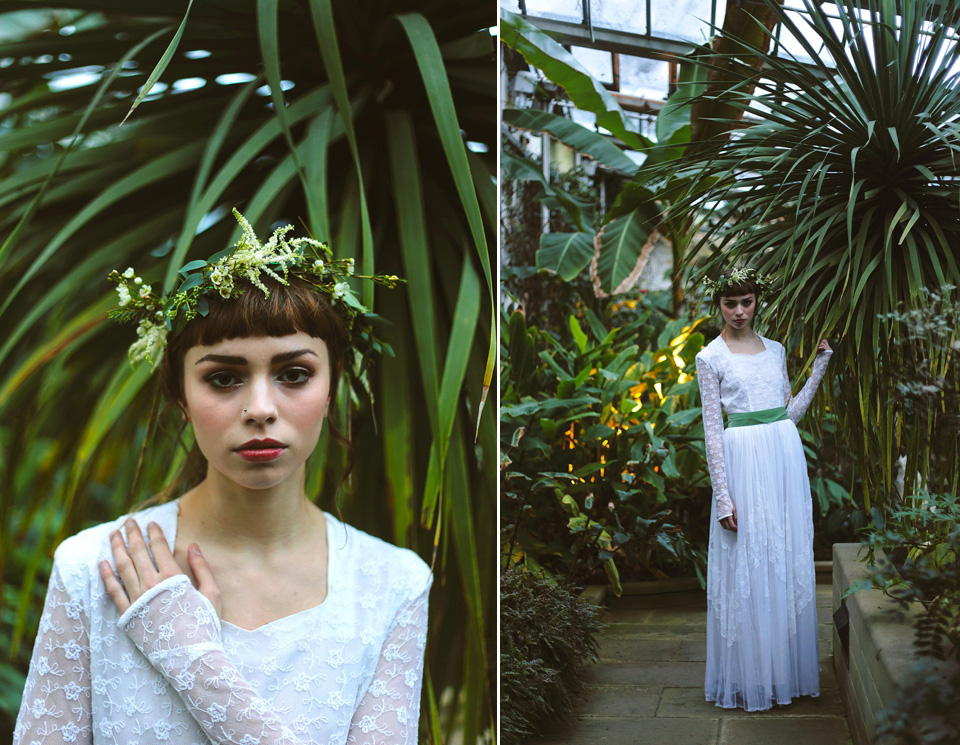 "One of the best things about working on a collaborative shoot like this is bouncing off each other's creativity, you never really know what will happen (especially when you're working with people you've never worked with before) or what will come out of your work, I'd initially planned to shoot in a different location but the weather was terrible so we switched to 'Plan B' at the last minute; it's all of these things that came together, the people, the weather, the light, the talent, that created these images and I couldn't be prouder of the results."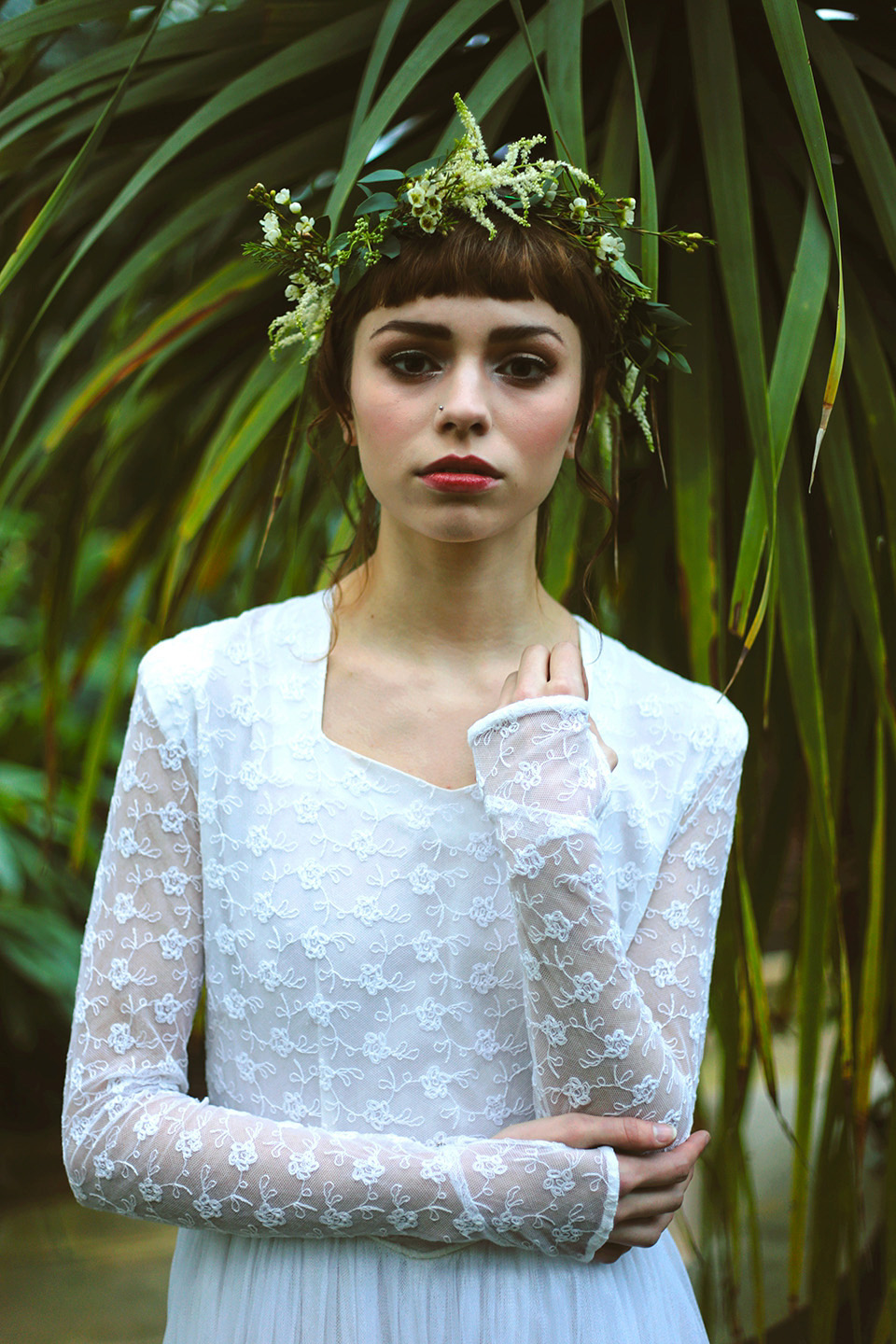 How absolutely beautiful – thank you so much to Shelley Richmond and her creative team.  I would like to encourage all you brides to take a visit to Kate Beaumont's website, as well as all the other talented suppliers involved in this shoot.
Love Annabel x
Photography & Styling – Shelley Richmond
Location – Sheffield Botanical Gardens
Dresses – Kate Beaumont
Flowers – Moss & Clover
Make Up  Artist – Amanda Humphreys
Hair – Niahm at Gypsy Rose Beauty Salon
Model – Katie Altoft