Hi everyone! I don't know about you, but I am a great believer in fate and that things happen for a reason, even if you don't realise it at the time! As I was reading about Deborah and Andy's search for their perfect wedding venue, I loved how they instinctively chose it before realising that it was actually somewhere they already knew so well.
Now, for those of you planning a DIY wedding, you really can't get more inspiration than this one. The couple were responsible for everything; the catering, décor and flowers. They even made the rings! I am really looking forward to sharing everything with you as it's full of lovely stories, lots of creative details, a Catherine Deane dress and lots and lots of love pouring out of these images taken by Sarah Jane Ethan.  This couple may not have initially met in the most romantic of places, however, six years later, on 28 May 2014, they married at the unique Artists' Beach House in Whitstable, Kent.
"My inspiration for most things comes from the coast which sits hand in hand with childhood memories of UK seaside holidays and the simple pleasure of life by the ocean.  I was also heavily inspired by a set of prints I have at home which would have originally been taken with a Polaroid camera of 70's vintage beach shots.  The images are all hazy and the colours are wonderfully washed out."
Photography Copyright (c) 2015, Sarah Jane Ethan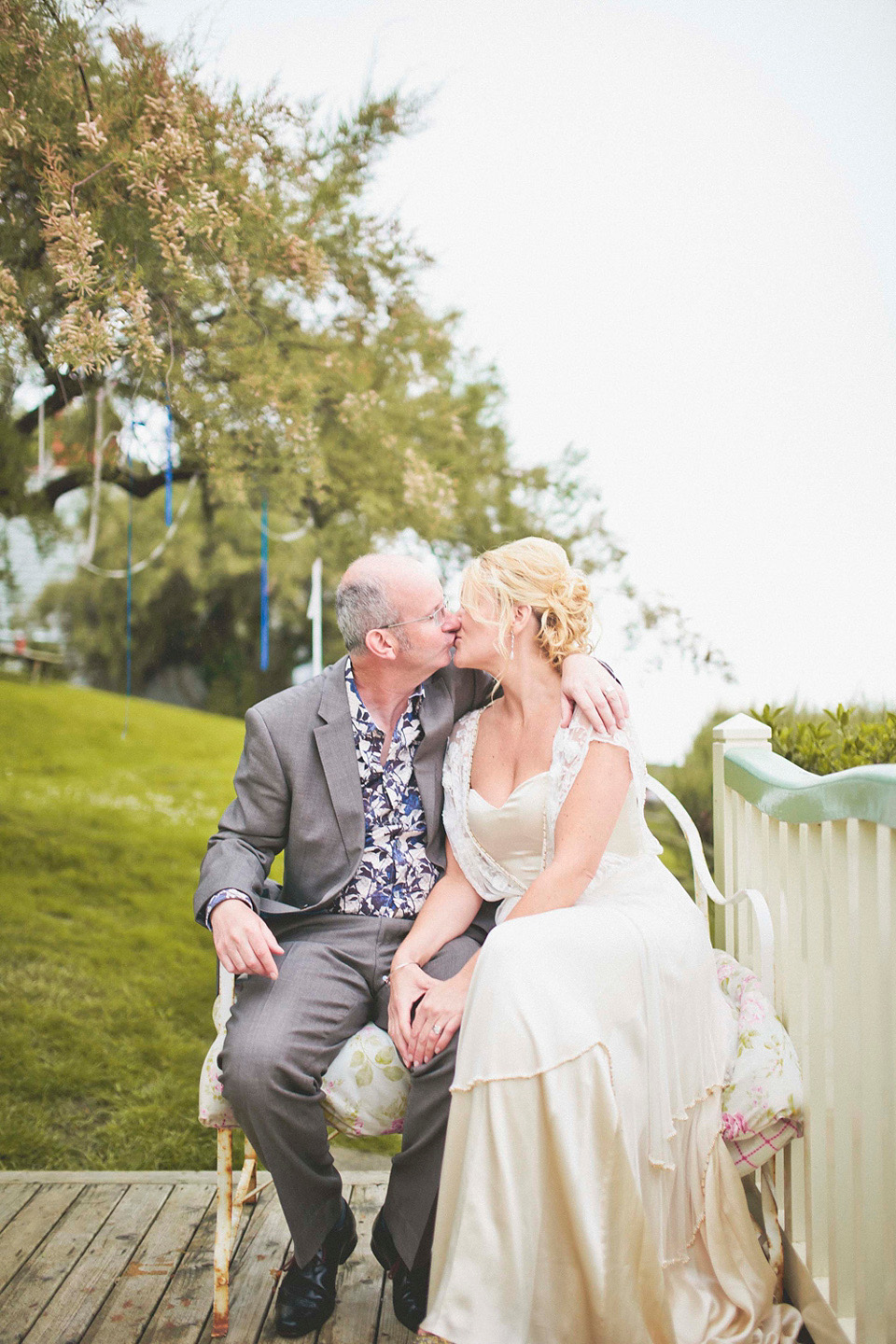 Maybe this is one of the first times that you have come across designer Catherine Deane and her delicately feminine bridal collection? For me, her Onyx dress was pride of place on my Pinterest board and if it had been available in blush pink, it would have been mine! Her dresses really make my heart sing. I have just swooned over the rest of her current collection and I actually feel saddened that I don't have a chance to wear one of these gorgeous gowns anymore! If you are fortunate enough to still be on the hunt for your big day dress definitely have a read of Tamryn's piece about the first UK trunk show for BHLDN and Catherine Deane which starts tomorrow in London.
"I found Catherine Deane's dresses searching on line and I have to say I fell in love with every single wedding dress she has ever designed.  They are all unusual and quite exquisite.  With half the dresses in her collection on my wish list, I decided it was worth the train fare down to London to try them on. After trying all the dresses I immediately went back to the Lita dress with its timeless elegance and soft flowing fabric. It felt so light and lay beautifully.  I had a dilemma though as I also loved another dress, so went home not knowing which dress to choose. Nevertheless, I did make my decision and my beautiful Lita gown was made."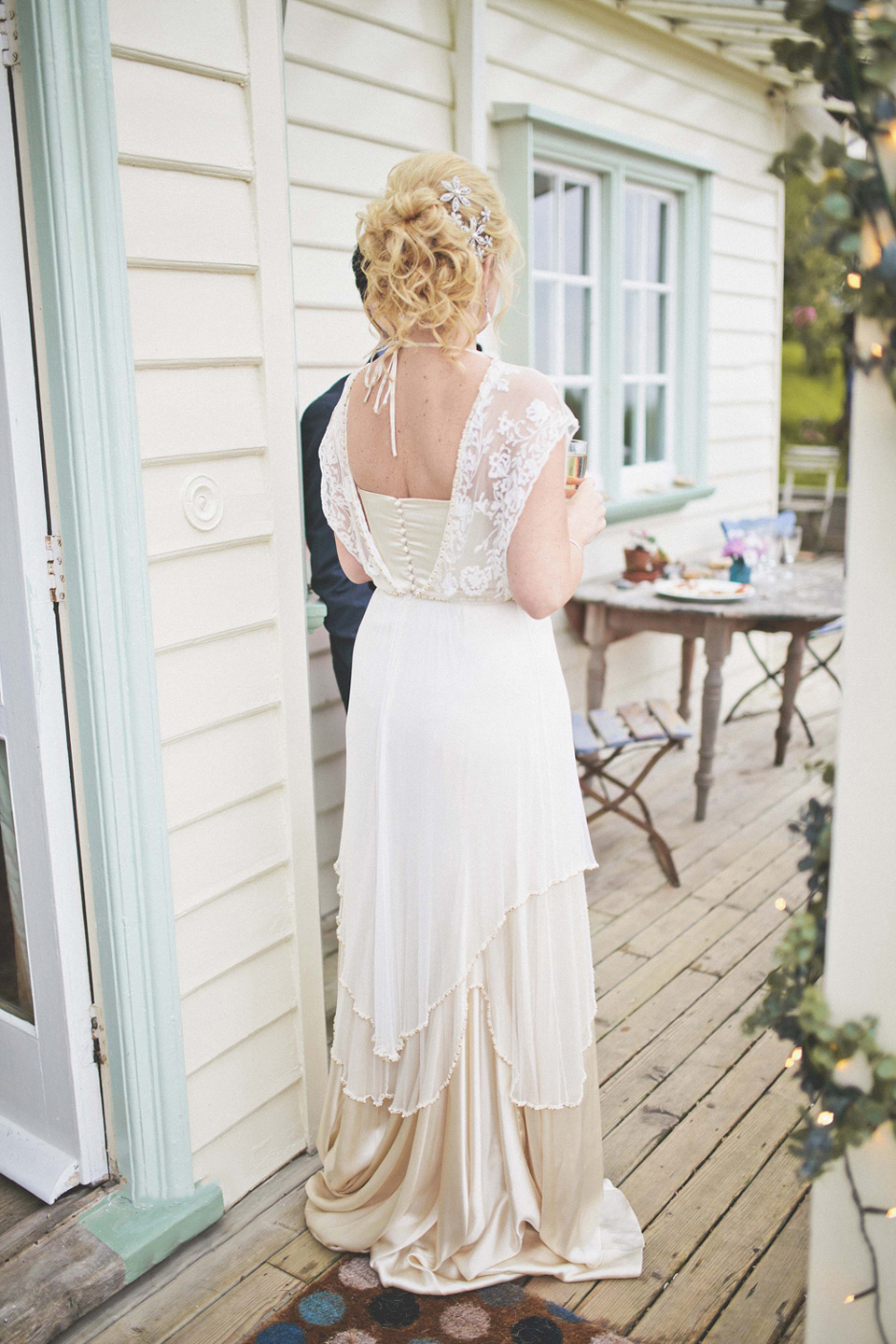 Now for all the DIY inspiration – have your notebooks and Pinterest at the ready!
"We fully styled the entire beach house both inside and out.  I took inspiration from the house itself, from the ocean and my Polaroid pictures.  We filled the house with displays of flowers everywhere. Simple floral tablecloths covered the old tables and vintage jars of sweets filled the kitchen.  Bunting, which I sourced at the Ardingly Antiques fair, filled the inside and was also able to run the entire length of the veranda.  These were dotted with fairy lights and at night, wherever you looked, there were little tea lights and candles in hurricane vases creating a romantic and enchanting scene to the pretty house."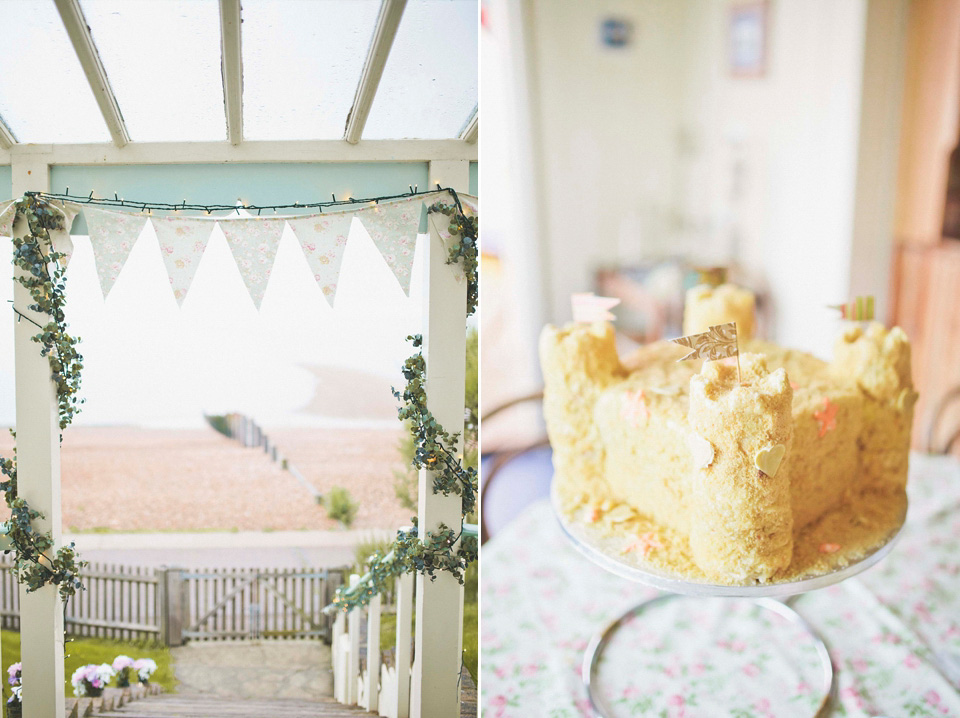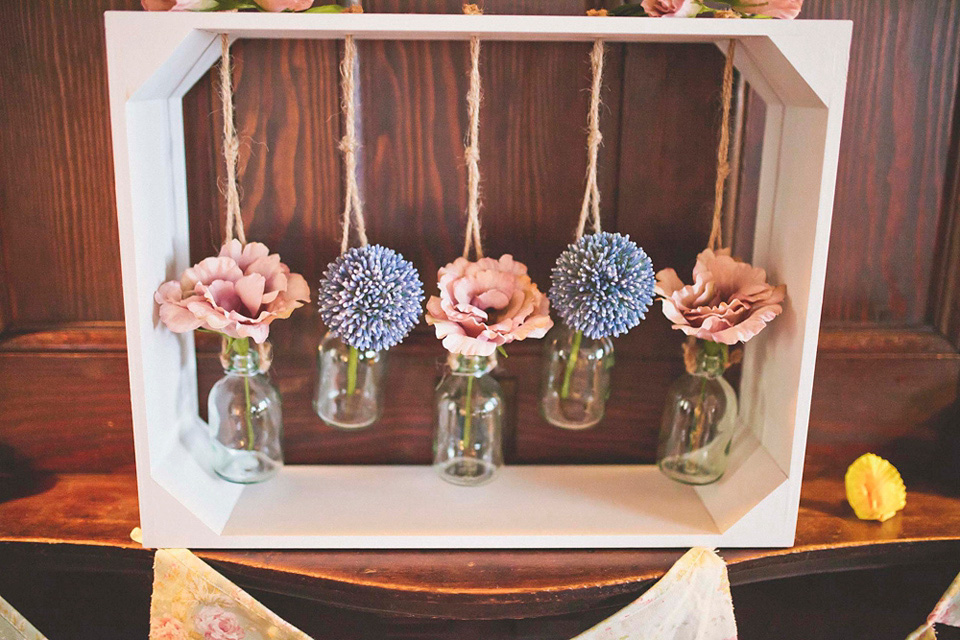 "Our photographer Sarah Jane Ethan was just the biggest compliment to the whole day.  She captured our day with her unique vintage style which was just perfect for the venue and how I imagined the day to look – full of seaside inspiration from days gone by. All the guests loved her and her relaxed style of photography that has made for some amazing memories.  As with the wedding venue, as soon as I found her I knew she was exactly what we were looking for in a photographer, unique and amazing."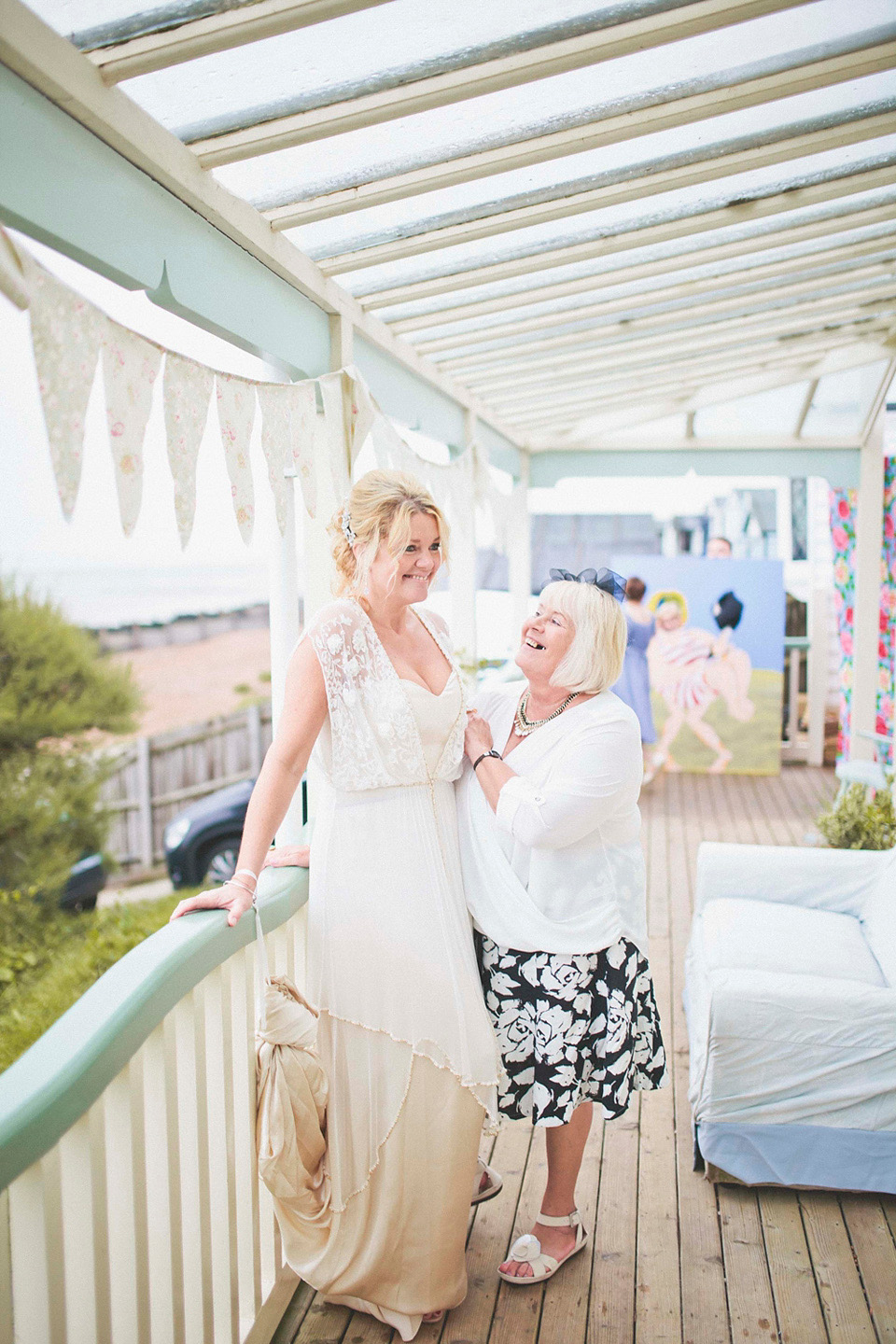 "We were looking for an inspiring wedding venue which would then set the scene for the type of wedding we would have.  We had passed and admired the Artists' Beach House many times walking on the beach from Whitstable to Tankerton, but I had no idea it was used as a wedding venue. It was not until I saw a picture whilst googling unusual wedding venues that we saw it! Well what we did see was a picture of a veranda with steps leading down to the sea. 
It was at this exact moment we knew this was where we would say our vows! Our whole wedding just fell into place in that instant. The funny thing is, we had no idea of where this place was at this time, we just knew it was right.  Upon opening the full details we were confronted with a picture of a house so familiar to us it took us a minute to grasp what we were looking at. It was Whitstable, it was where we had first met and still regularly visited and it was also THE house on the beach we had so admired!"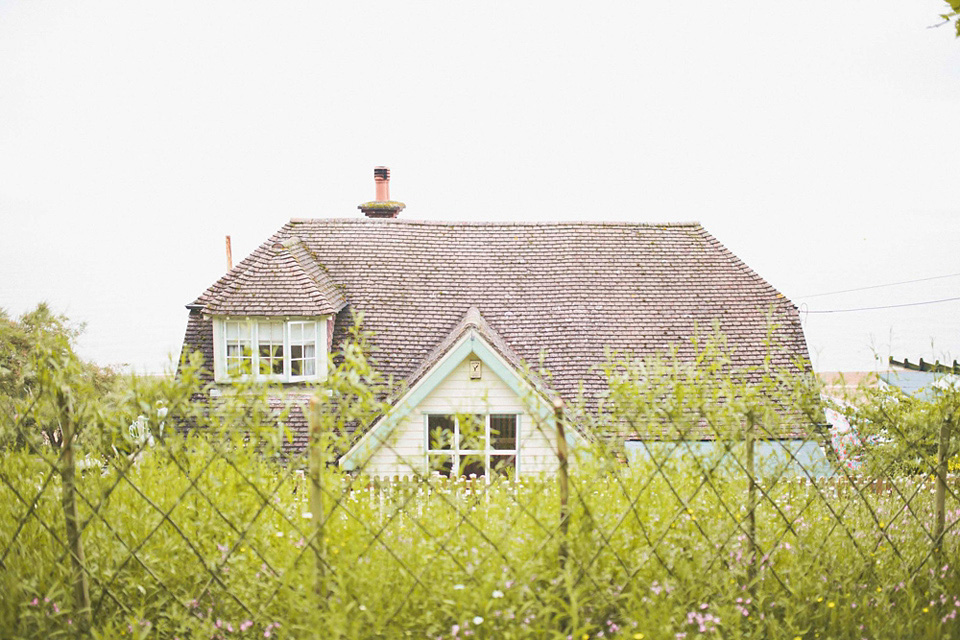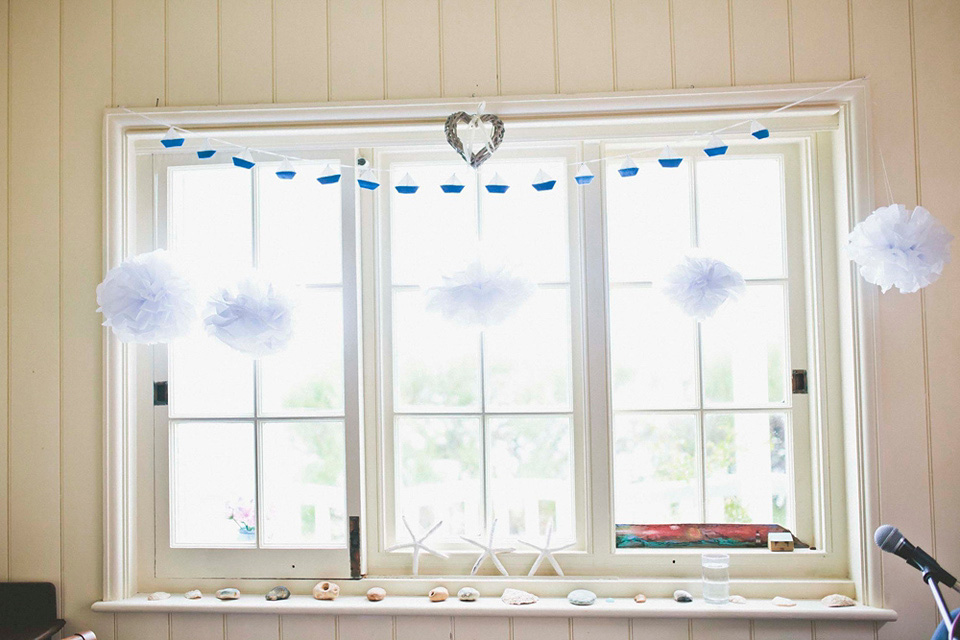 Debbie wore two pairs of shoes, one for the daytime and one for the evening (pictured immediately below). Both were from Faith at Debenhams.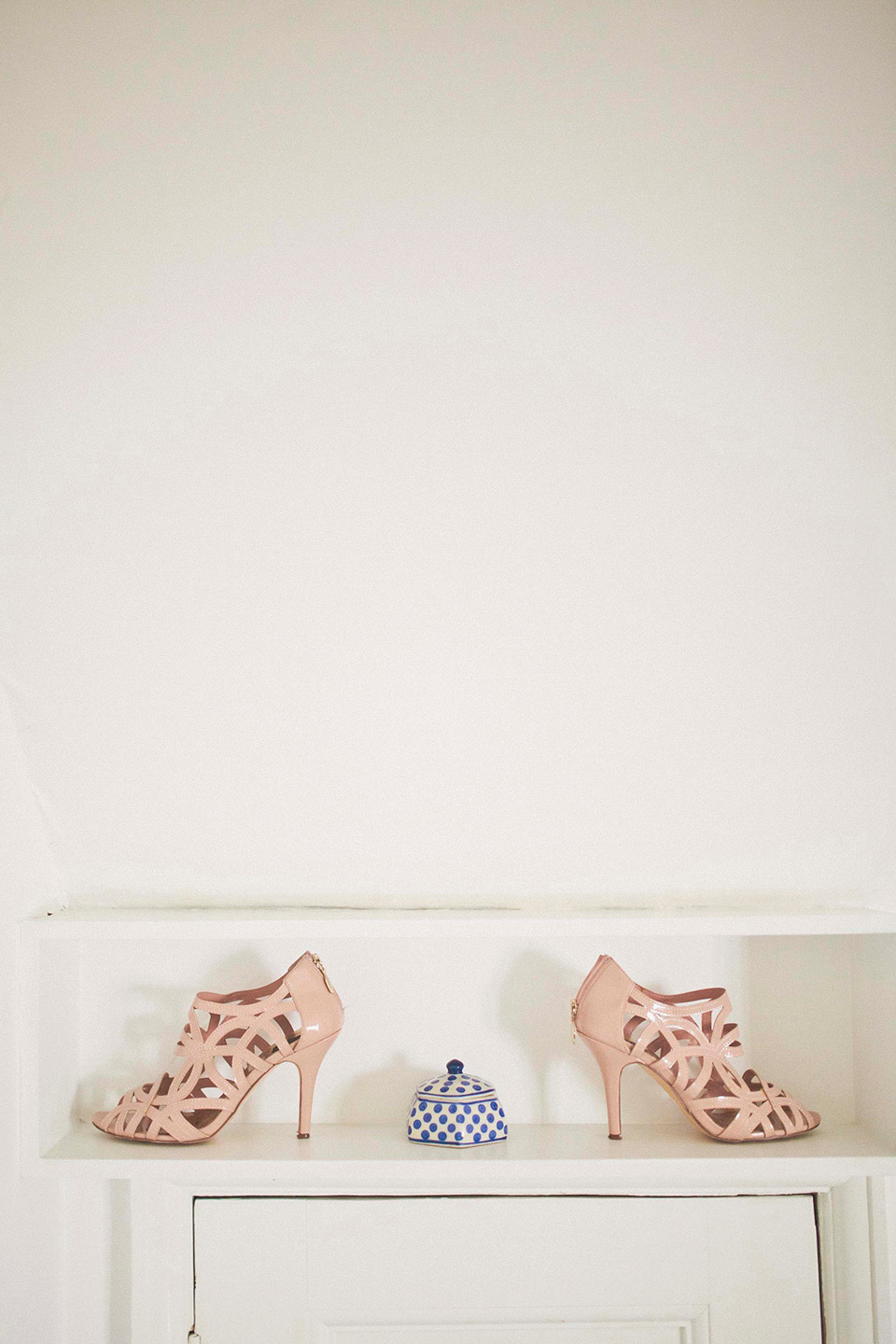 "Holly, my hair and make up artist, was another amazing find for me, she got it so amazingly right on the very first attempt that it made the whole experience simple.  Holly was great company on the morning while we got ready and really made me feel so at ease.  It was like hanging out with an old friend really."
The finishing touch to Deborah's hair was a sparkly little number from Glitzy Secrets…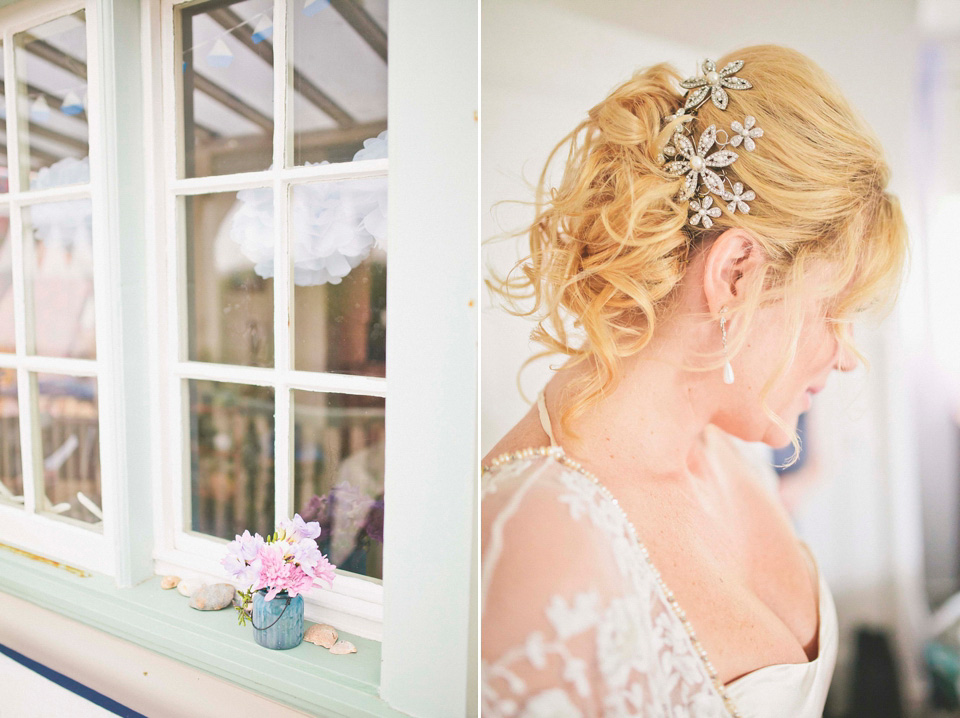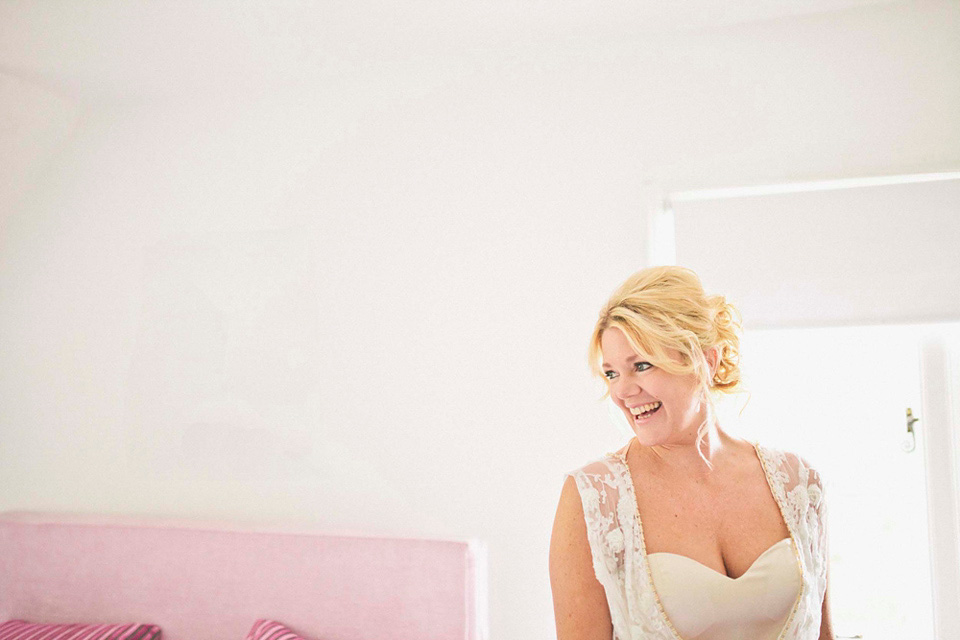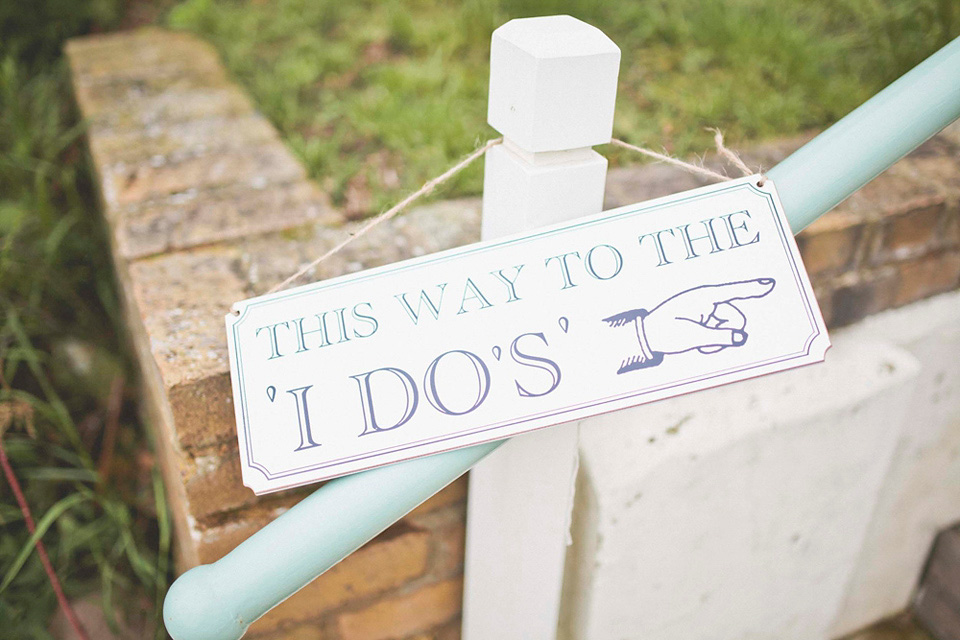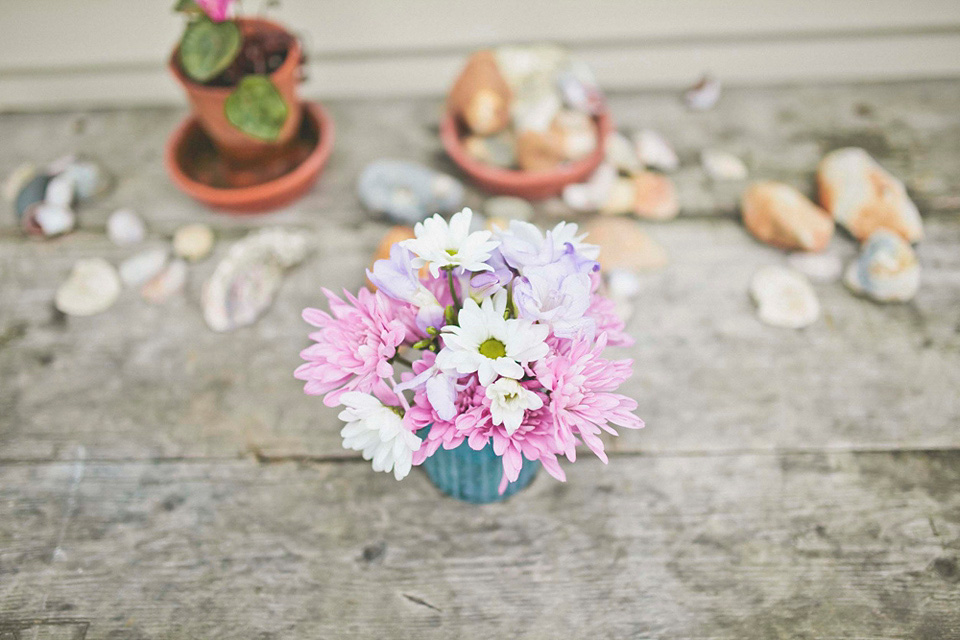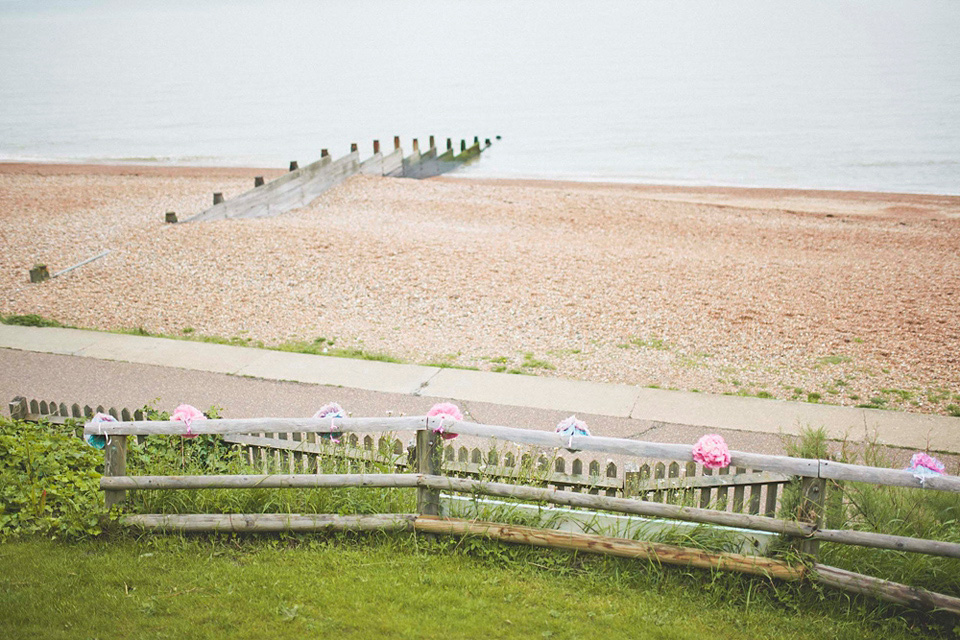 Deborah walked down the aisle to the sounds of her favourite song, Better Together by Jack Johnson accompanied by her mum Arleta.
"We had the most wonderful singer and all round amazing guy Fred Clarke provide musical entertainment.  This guy was a real hit with absolutely everyone.  His own stuff is really fab and all the covers we asked for he did with ease.  He works great for both daytime chilled and then upbeat for the evening.  Fred is also the kind of guy who is really relaxed and was again loved by all the guests.  Thanks to Fred we even had our own unique first dance song, one no one else would ever have danced to for a first dance, dedicating a track from his new album called 'Just One' – thank you Fred."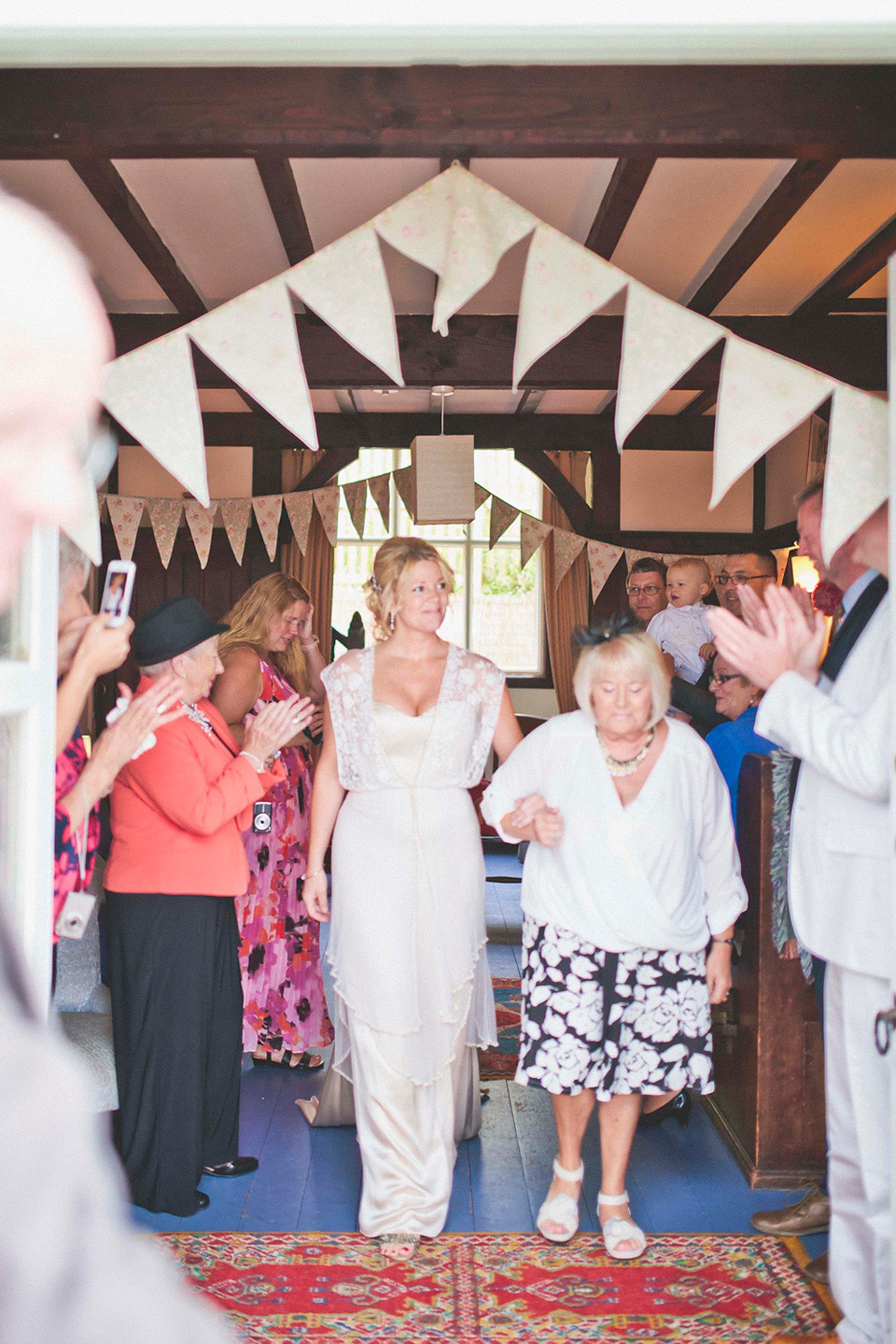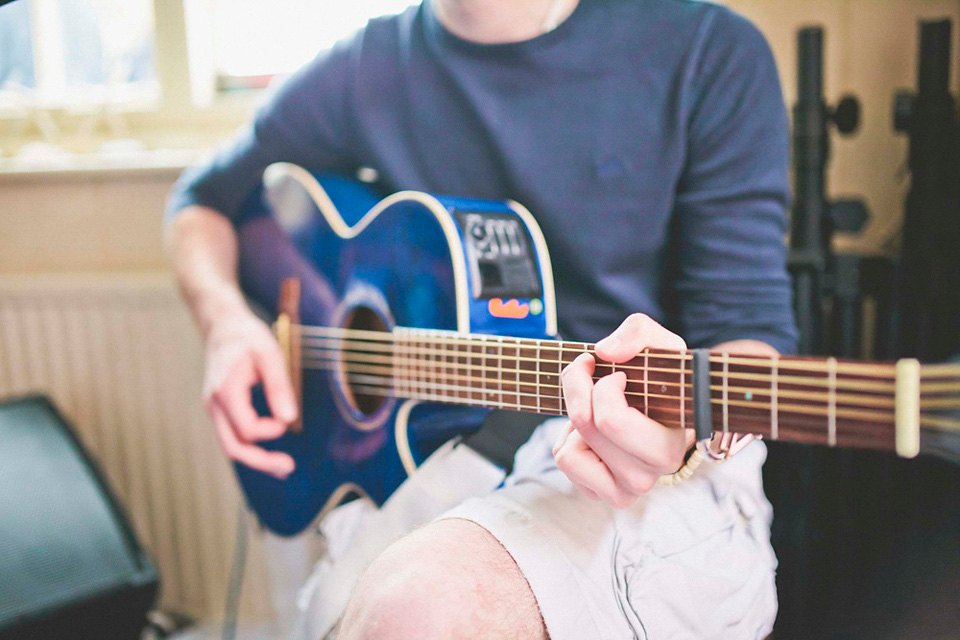 "Andy and I first met at a funeral of all things but it was not until later that year we met again.  I was briefly living in Whitstable at the time and Andy would often make the long trip down from the Wirral to come and see me and together, we explored and fell in love with the town.  I left shortly after but we regularly go back to visit our very special place. It was in 2013, after five years together, that I decided one cold February weekend to whisk Andy away on a surprise weekend trip to Jersey; a place neither of us had been to before. 
I'm not sure if it was because I had surprised Andy the day before with the trip, but the following day, just before breakfast and with snow billowing around outside, Andy quite out of the blue asked me to marry him. Of course I said yes but I have to say it did take me a minute as it was the last thing I expected."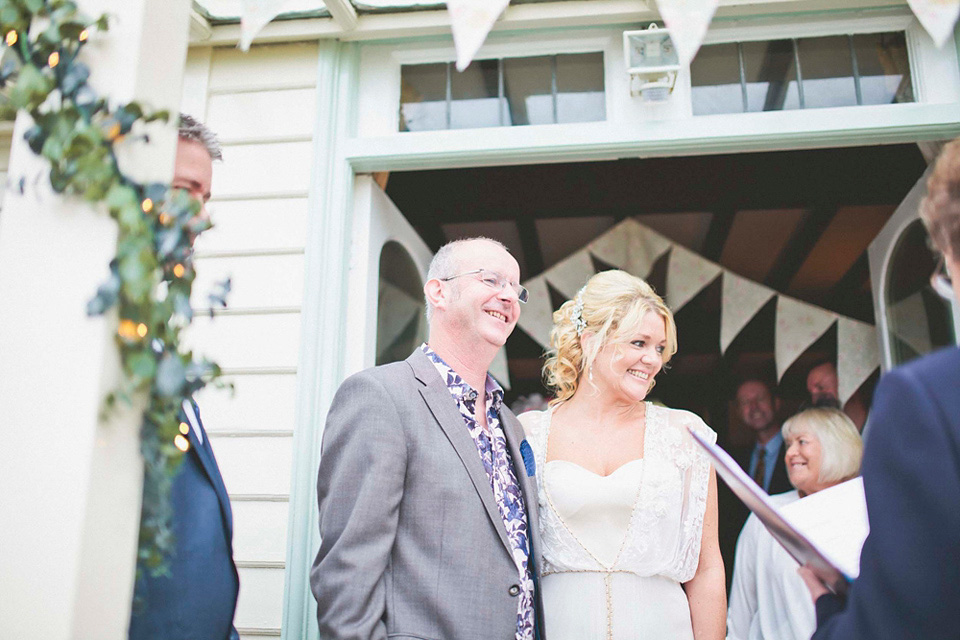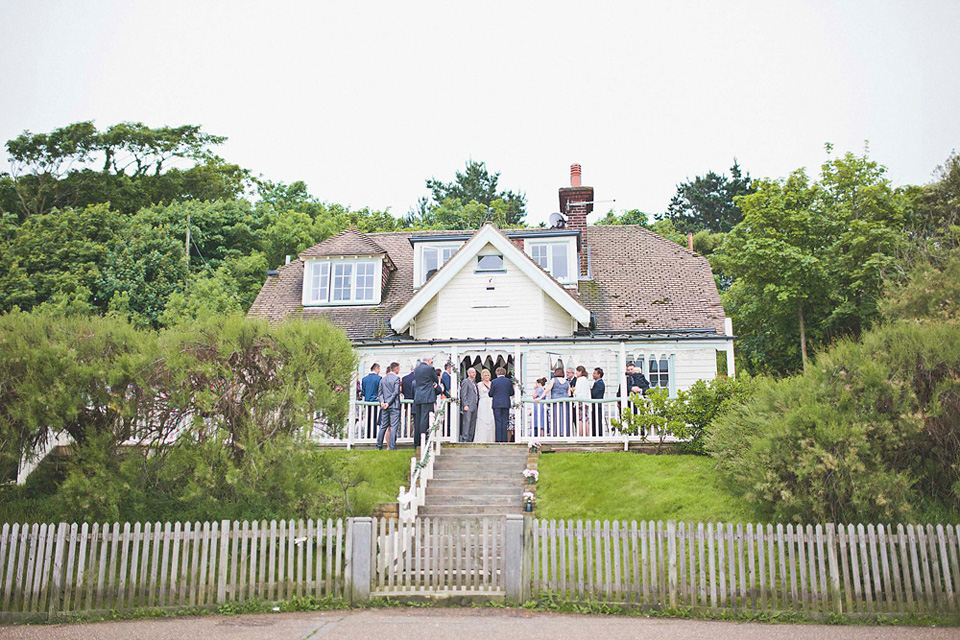 "Saying our wedding vows was my favourite part of the day.  It was very emotional and intimate.  We stood on the veranda with our closest family and friends gathered around us looking out over the beautiful sea.  In the distance, two dogs ran across the beach, one just like our dog we had lost and one like my best friend's dog who they had also just lost, they ran free and happily. We held hands and surrounded by our little intimate gathering, said our vows to each other, it was just perfect."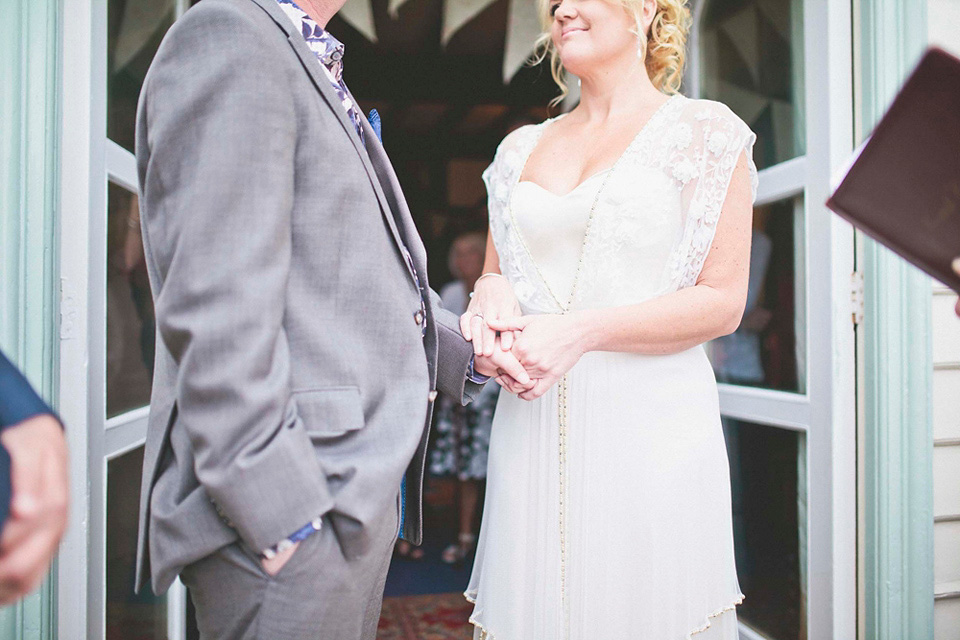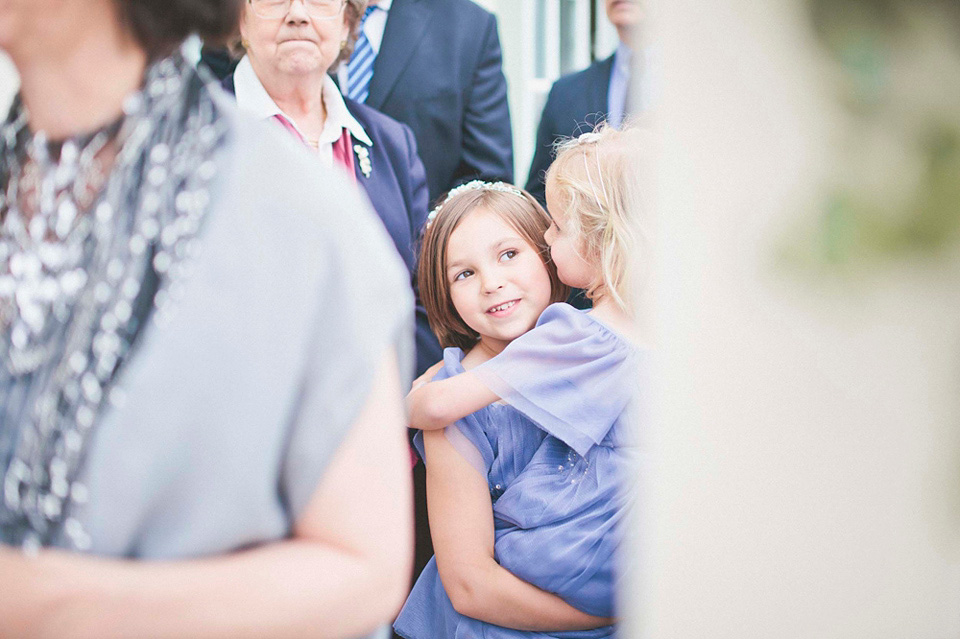 "We made our wedding rings ourselves on a silversmith course in Ubud, Bali the year we got engaged. Our rings read 'Tresne' which means love in Balinese.  They cost us very little but because we made them they are absolutely invaluable to us."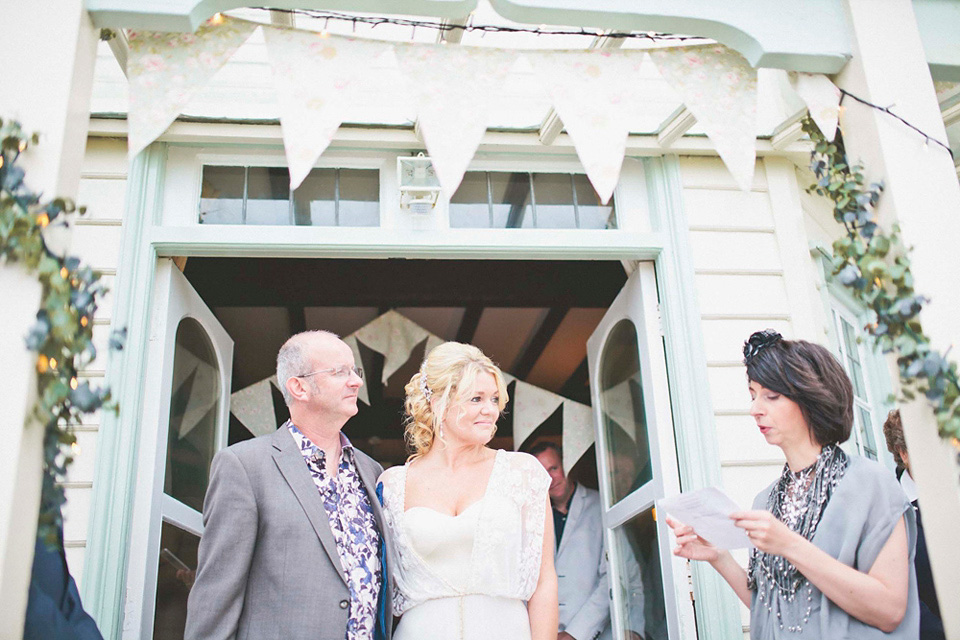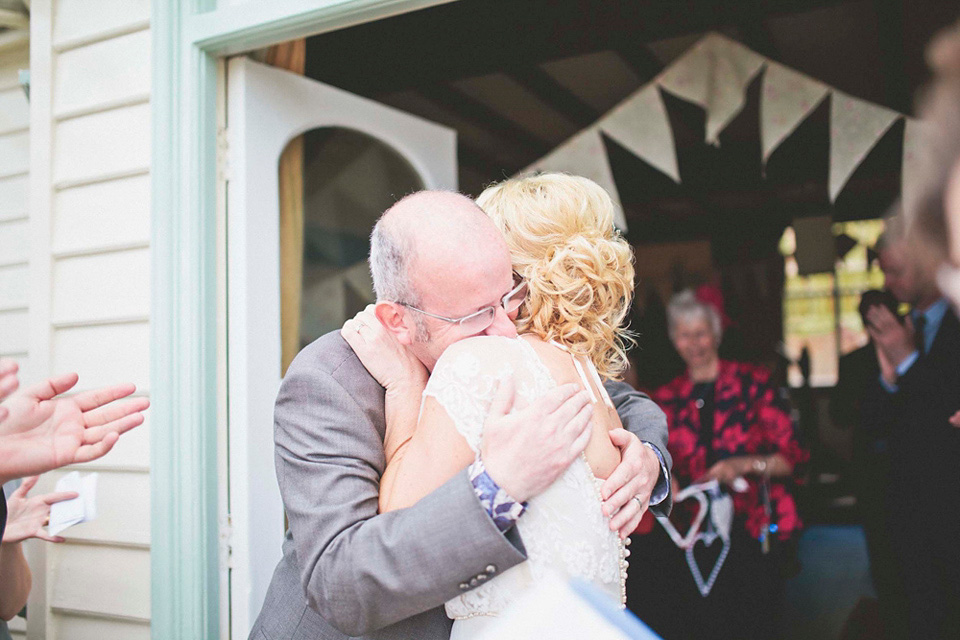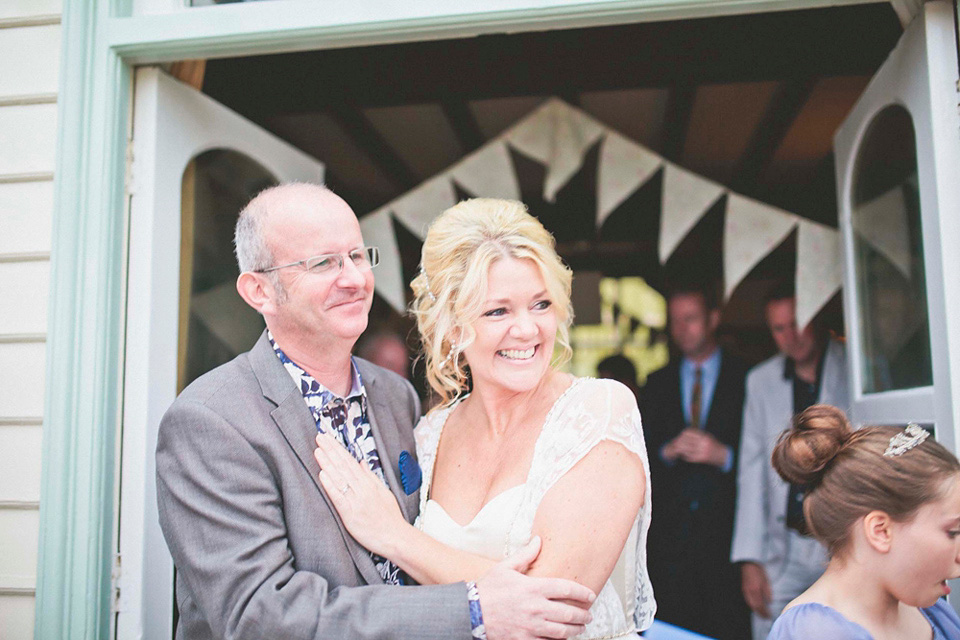 Don't these pretty little bridesmaids look lovely in their Debenhams dresses and shoes?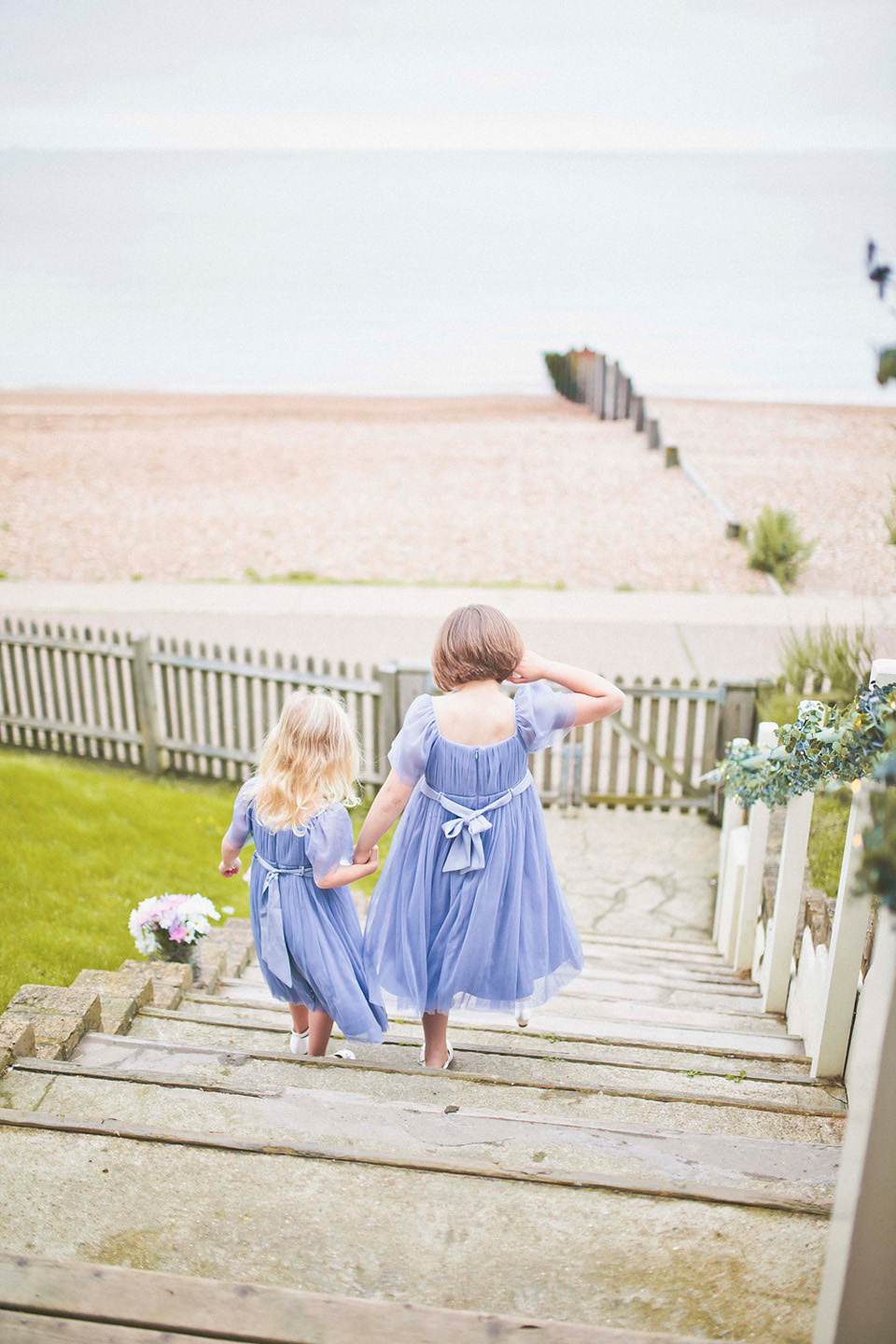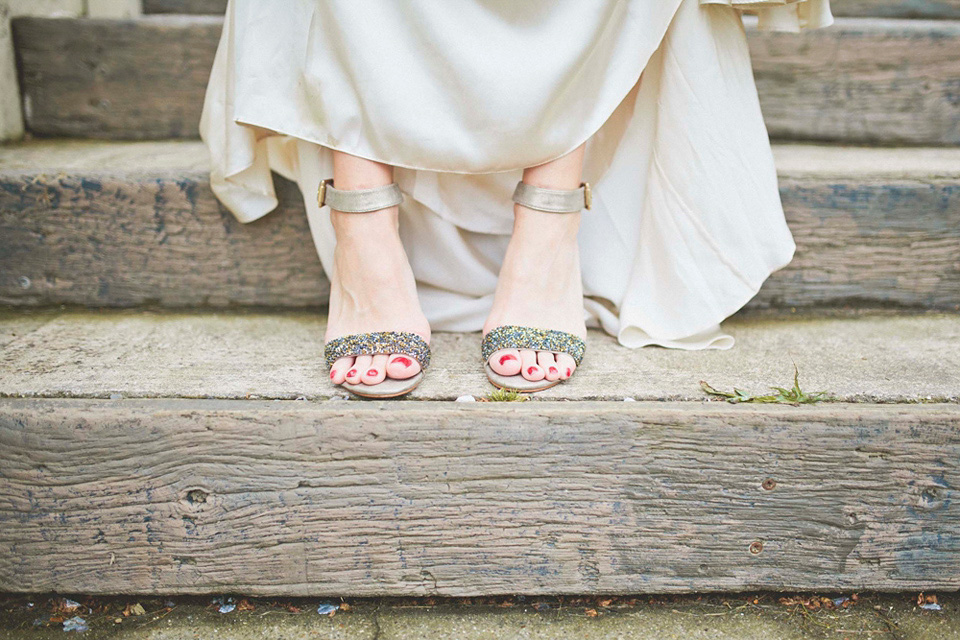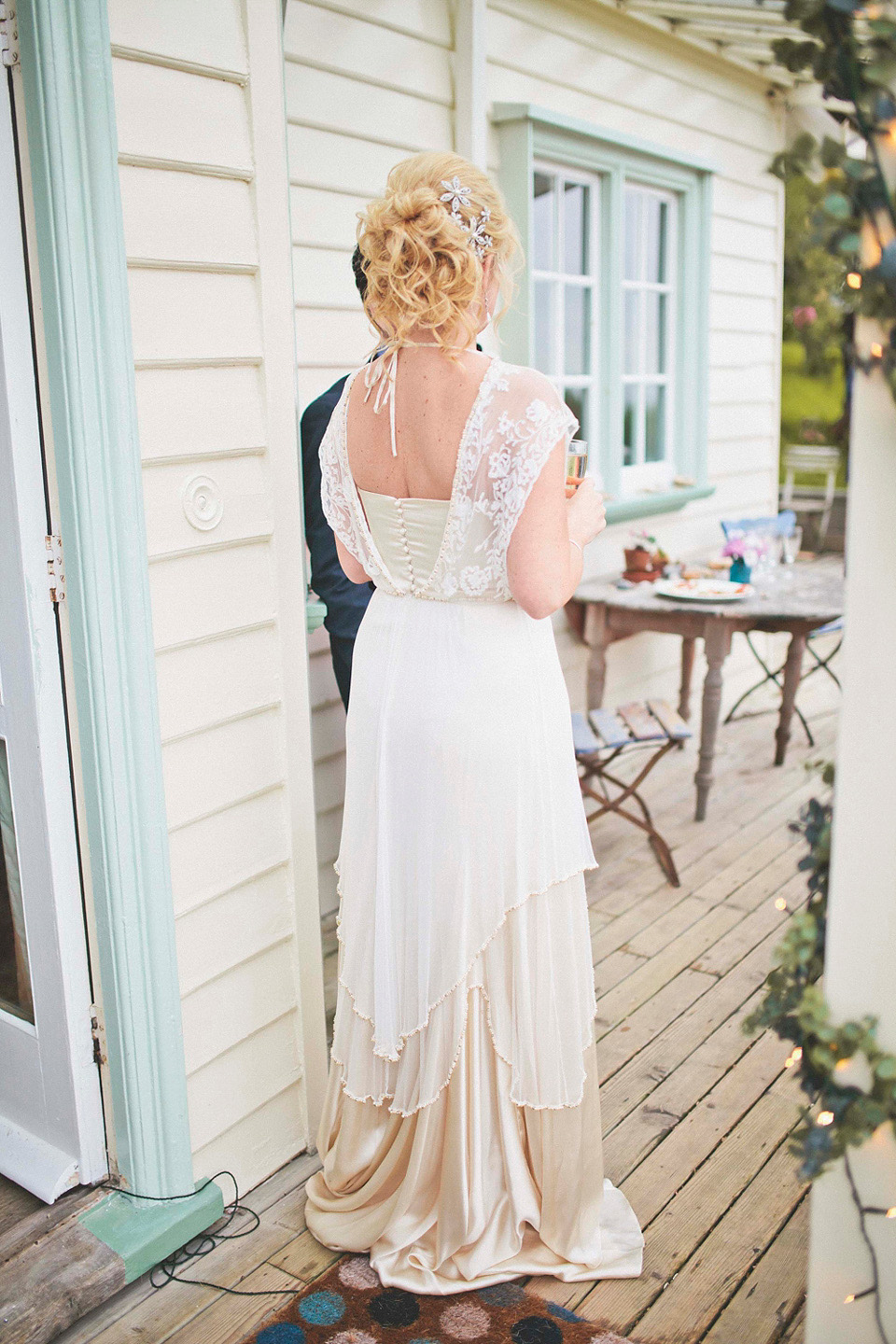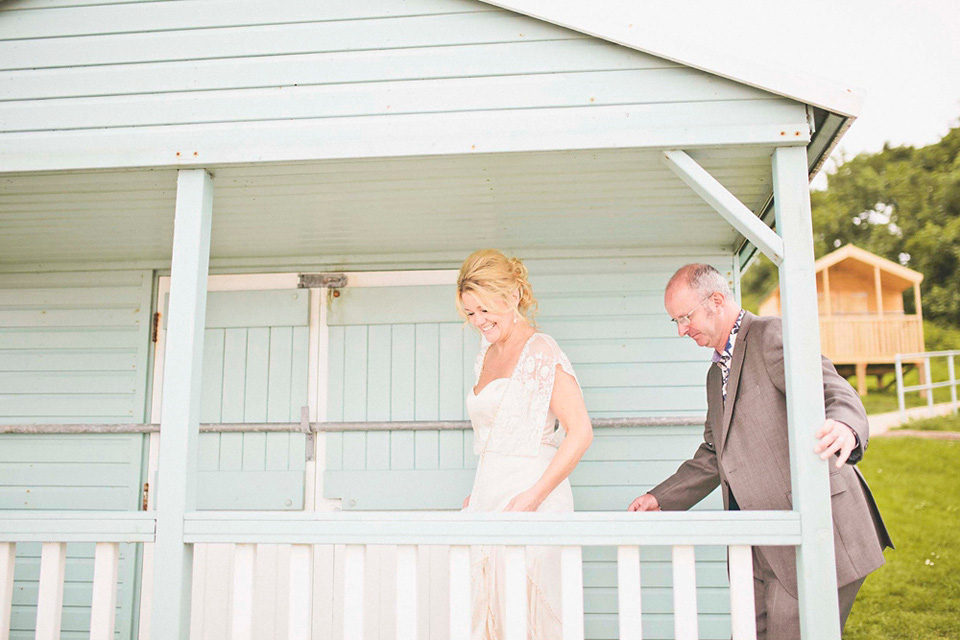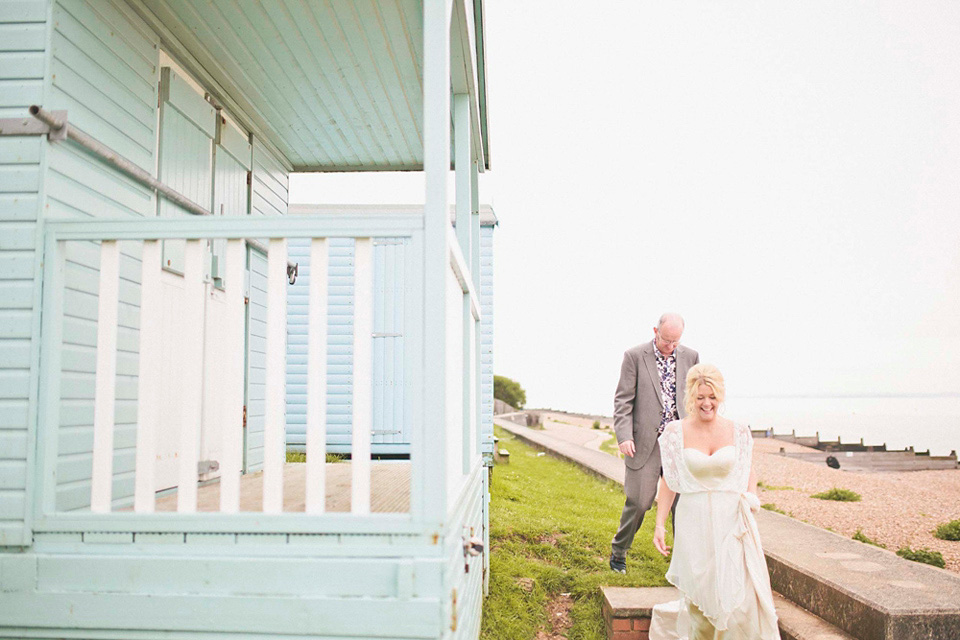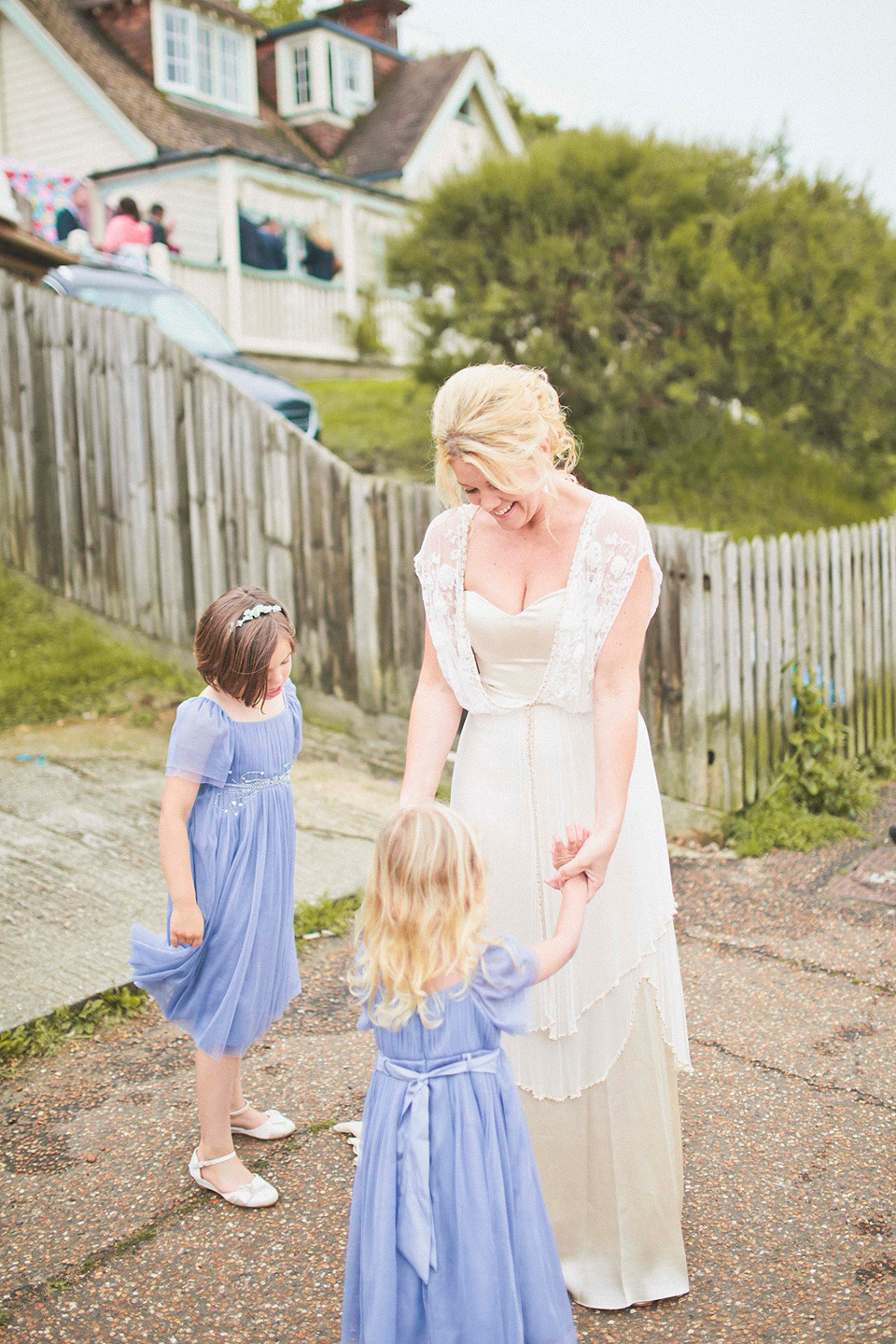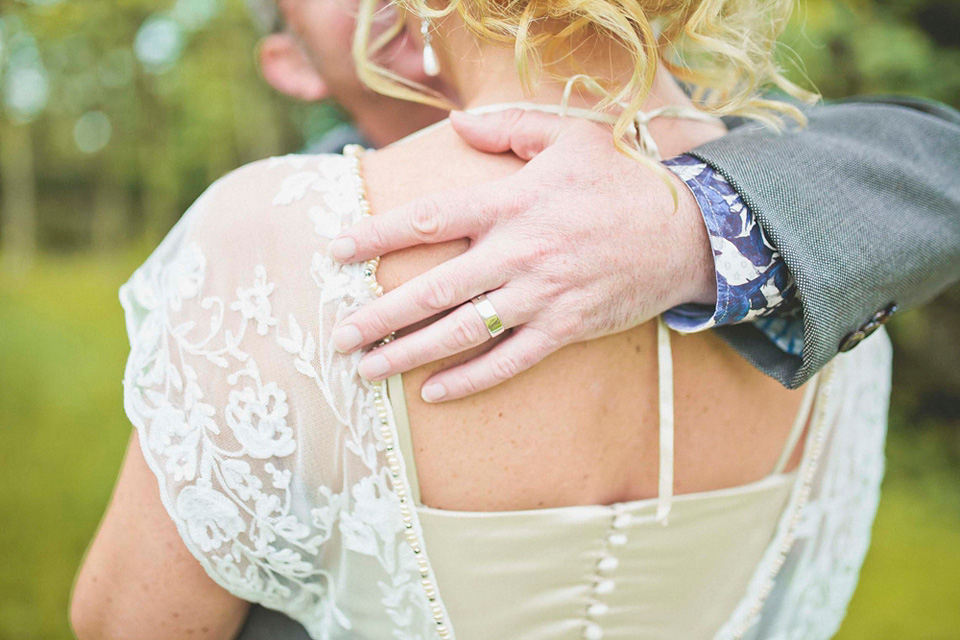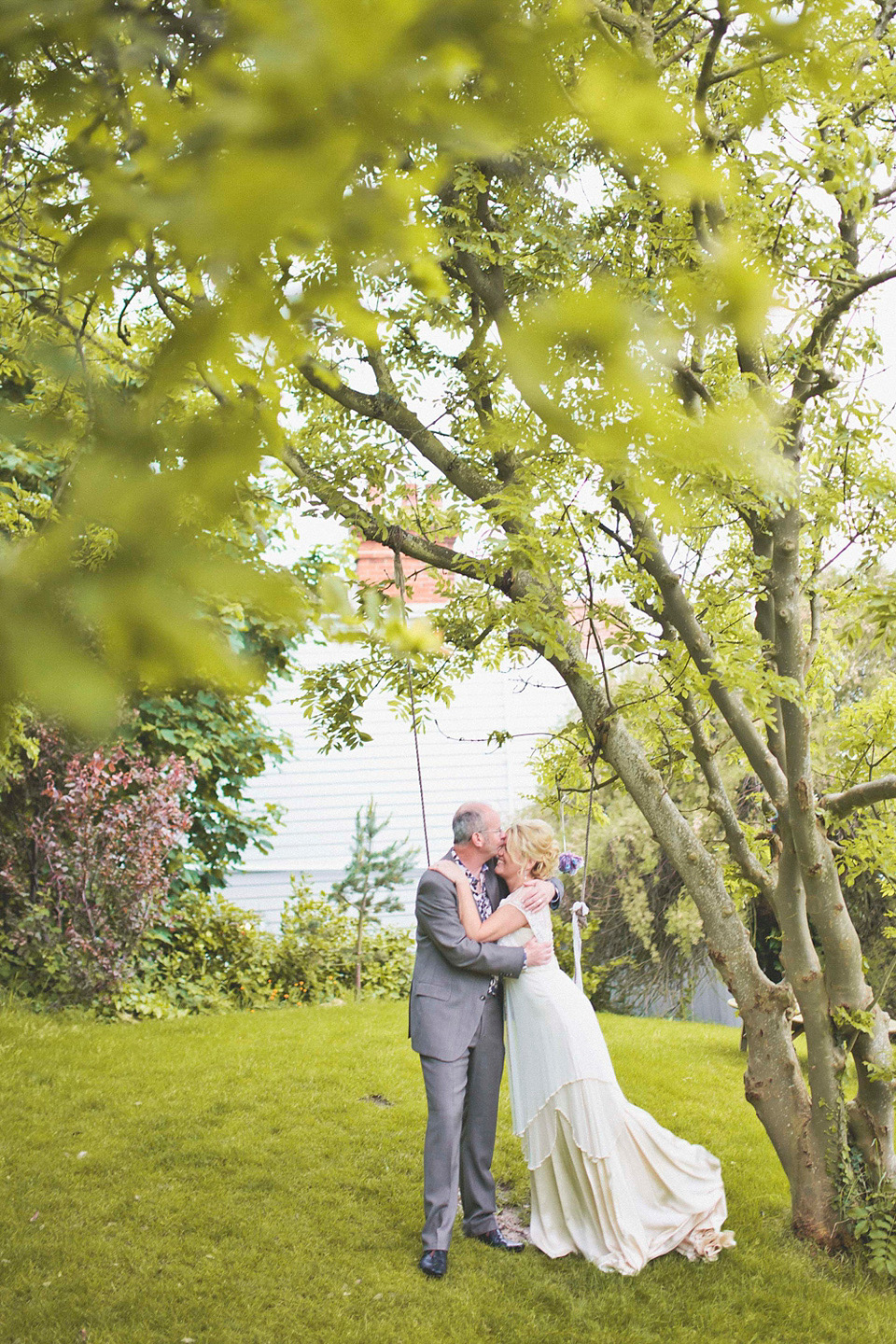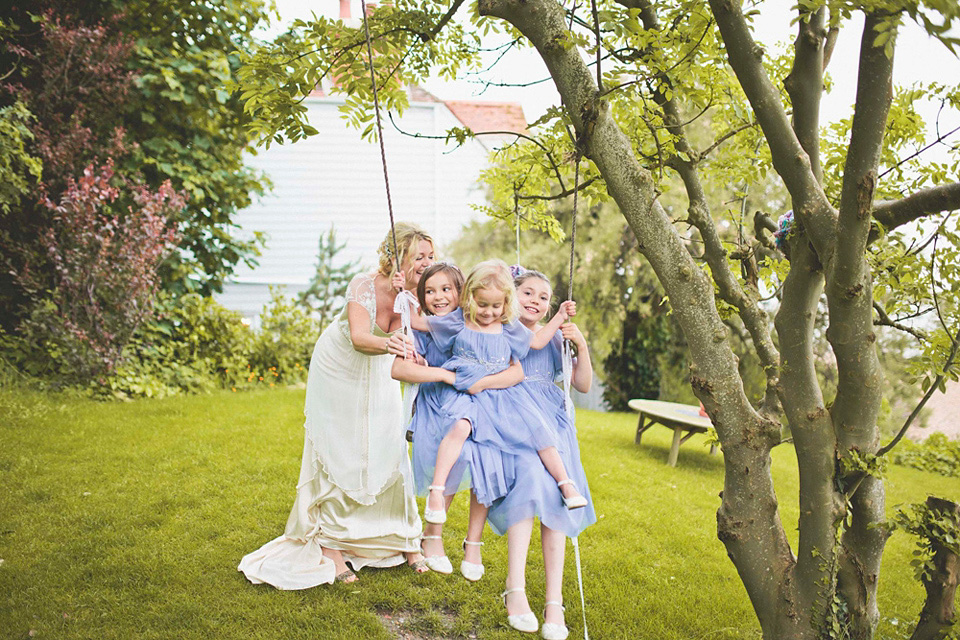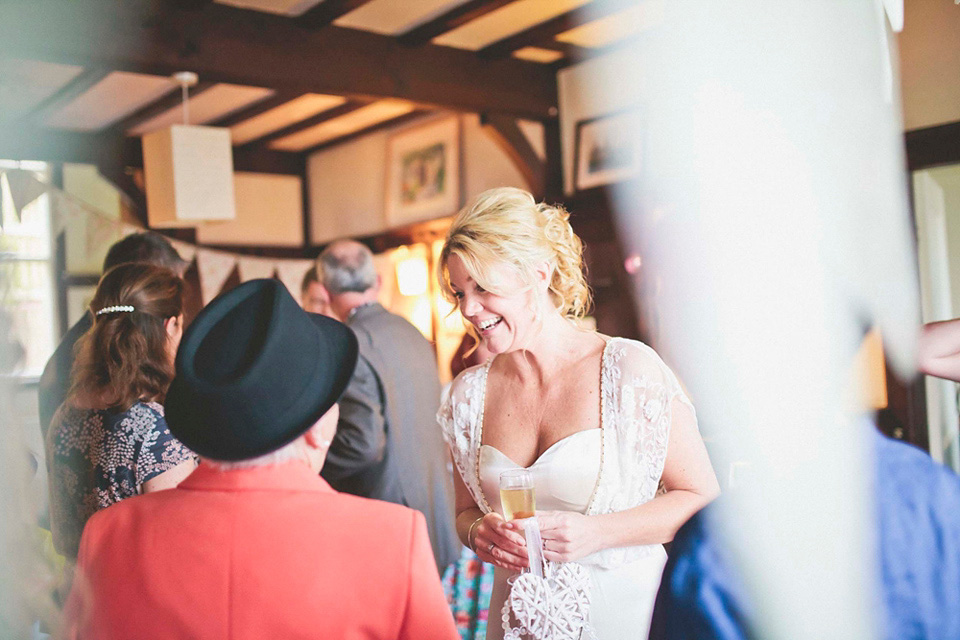 "Realistic looking, but quite fake, ivy was lavishly wrapped around the beams and pillars of the main outside staircase descending to the beach.  Wooden signs hung from the gate posts directing guests to the house and ribbons and paper pom poms hung in the windows.
Our greatest achievement though, with thanks to all our friends who helped, was the creation of a bar in the outside shed.  Here, we hung wooden hearts, bunting, tea lights and shells and even a pub sign which an artist friend Emma Fifield created from our nicknames!"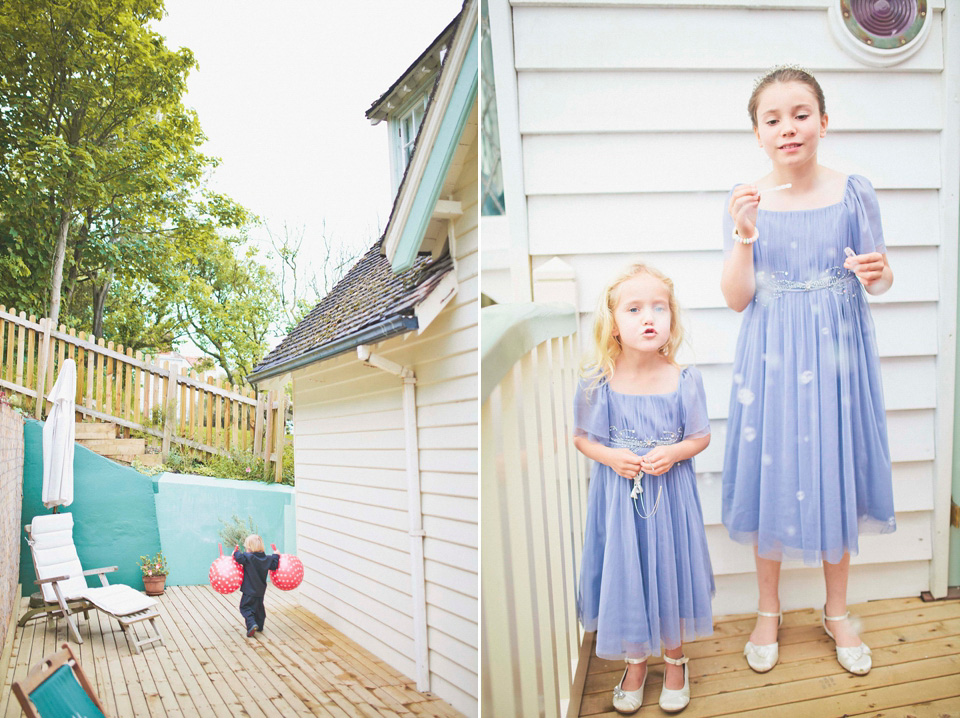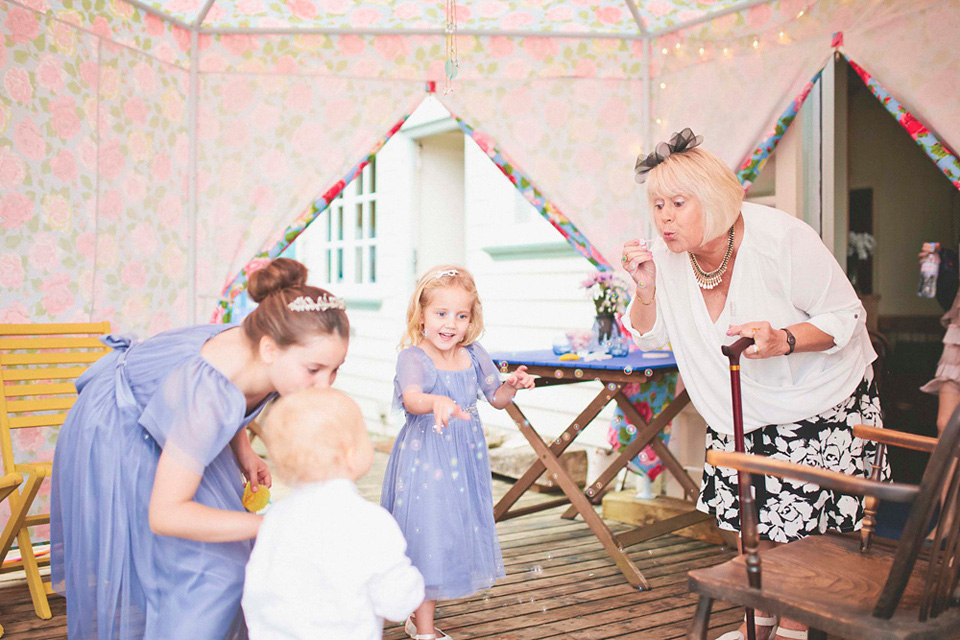 The couple organized all the catering in keeping with their simple carefree day at the beach.  Canapés were ordered and delivered from Waitrose in Canterbury and fish and chips delivered from Ossies in Tankerton fed everyone later in the day.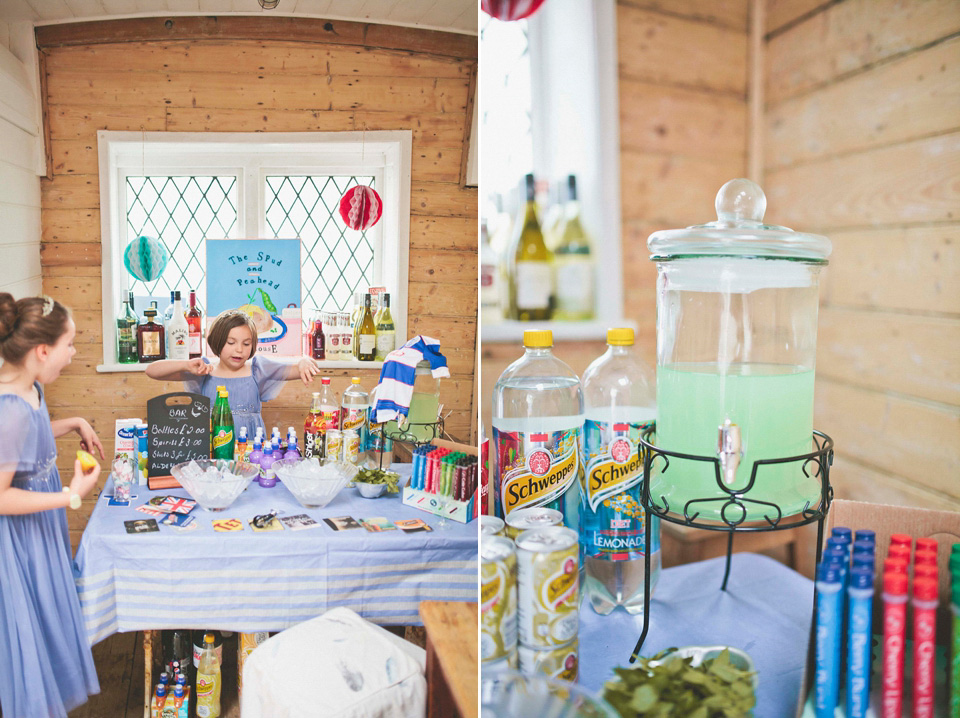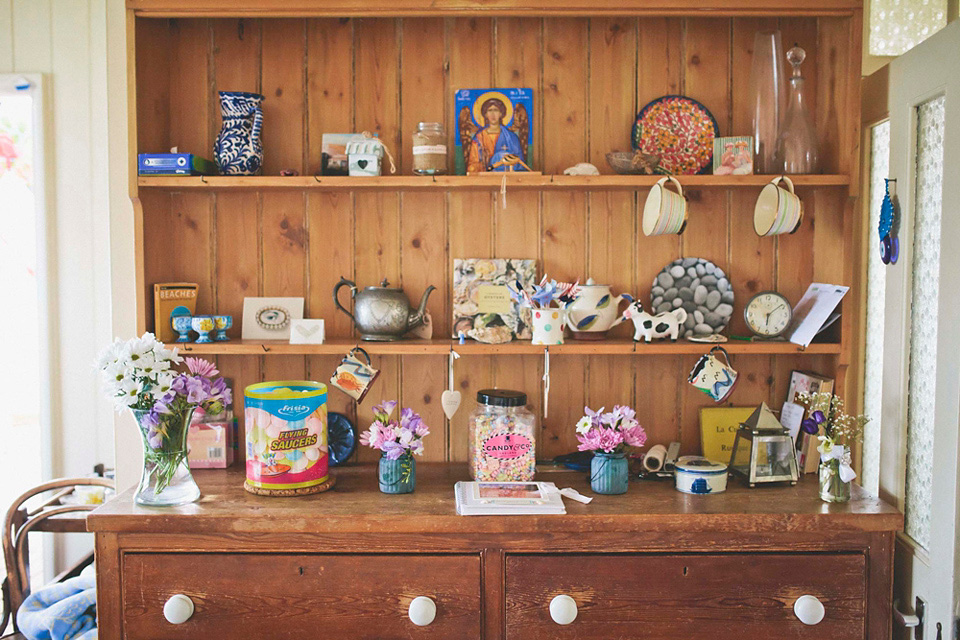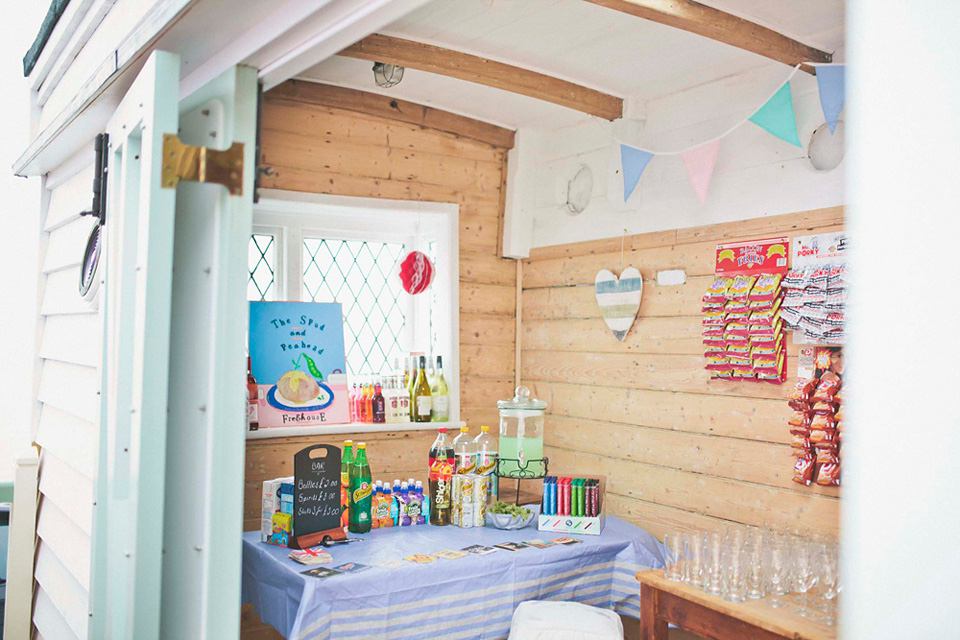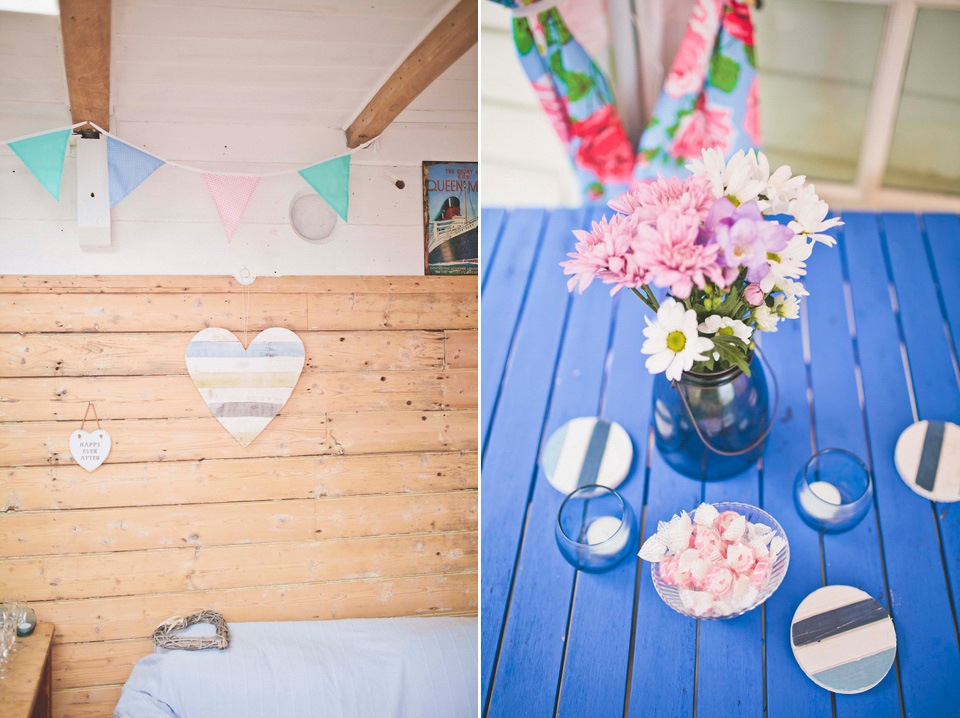 "The groom and best man were sent out on the morning of the wedding to buy bunches of flowers from the supermarket. Their only brief was to buy plenty in mixed summer shades of pink, purple, cream, white and yellow which I, with friends, placed in little vases and candle holders all over the house, inside and out."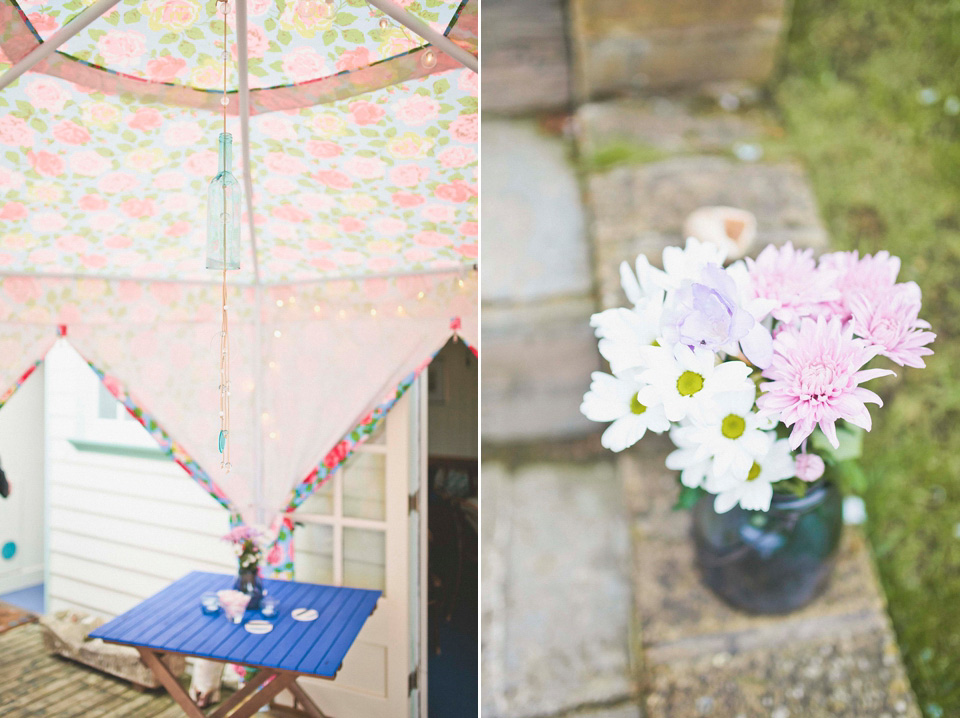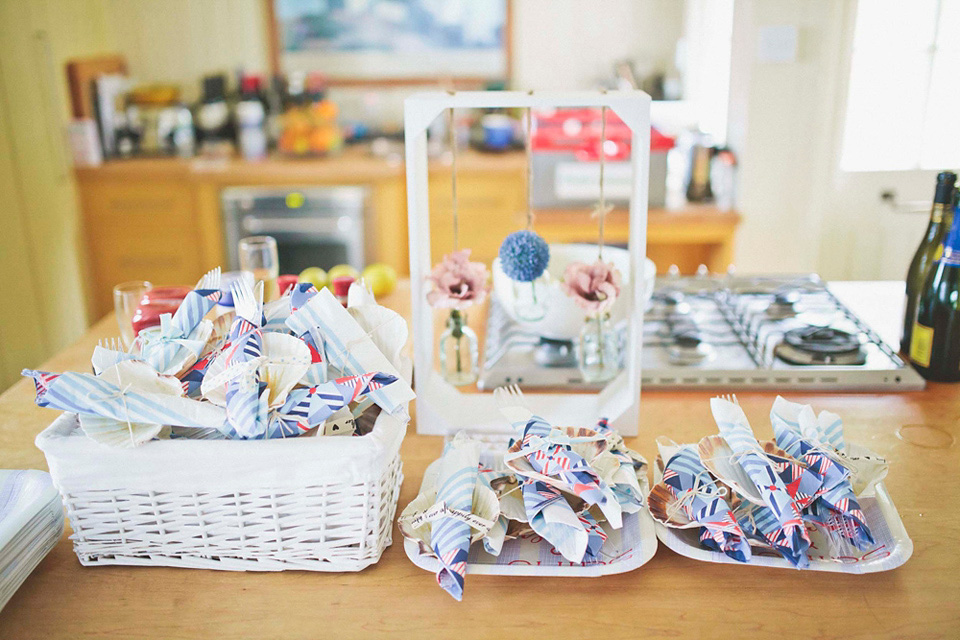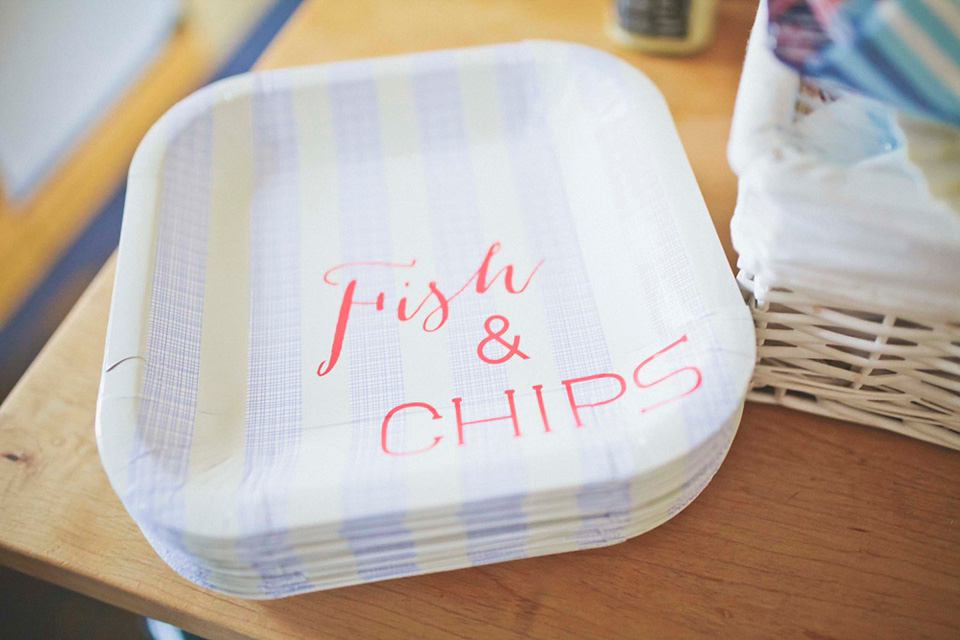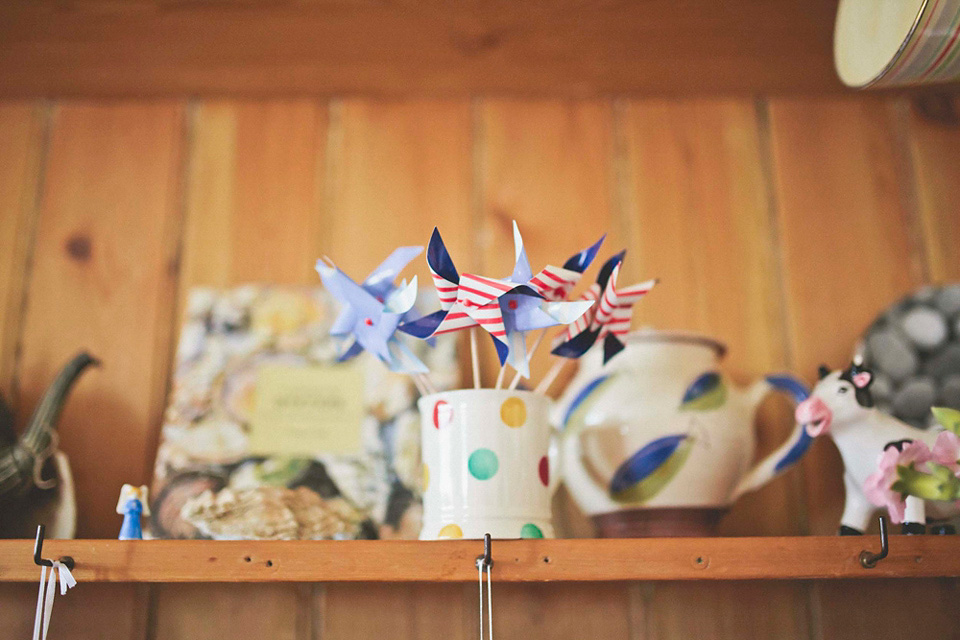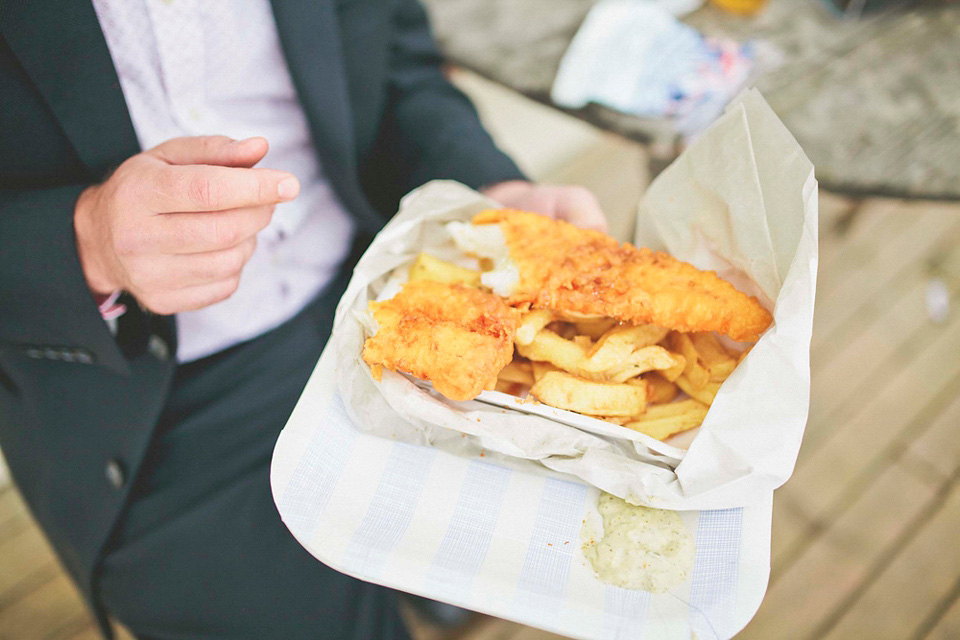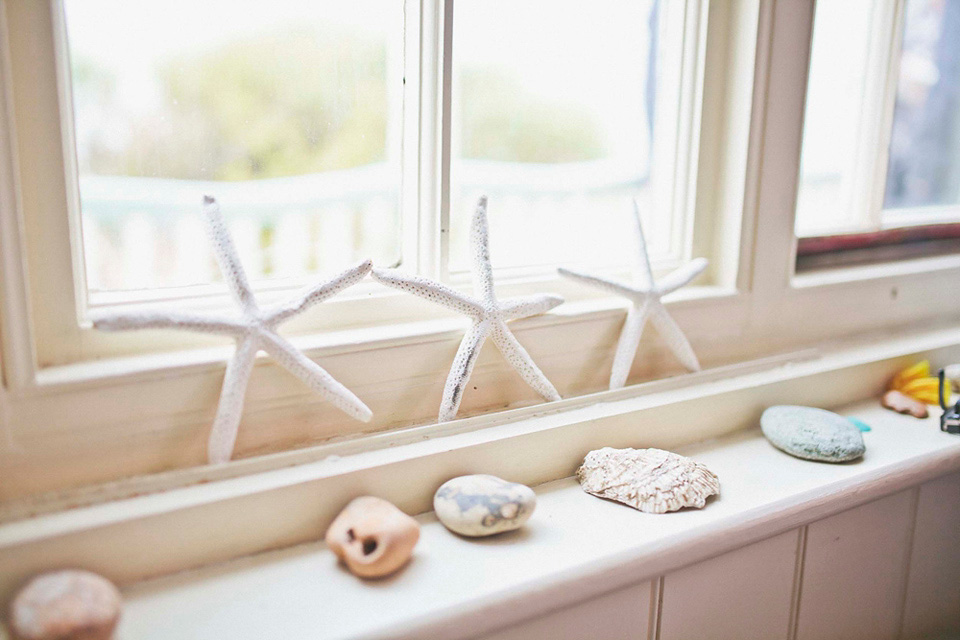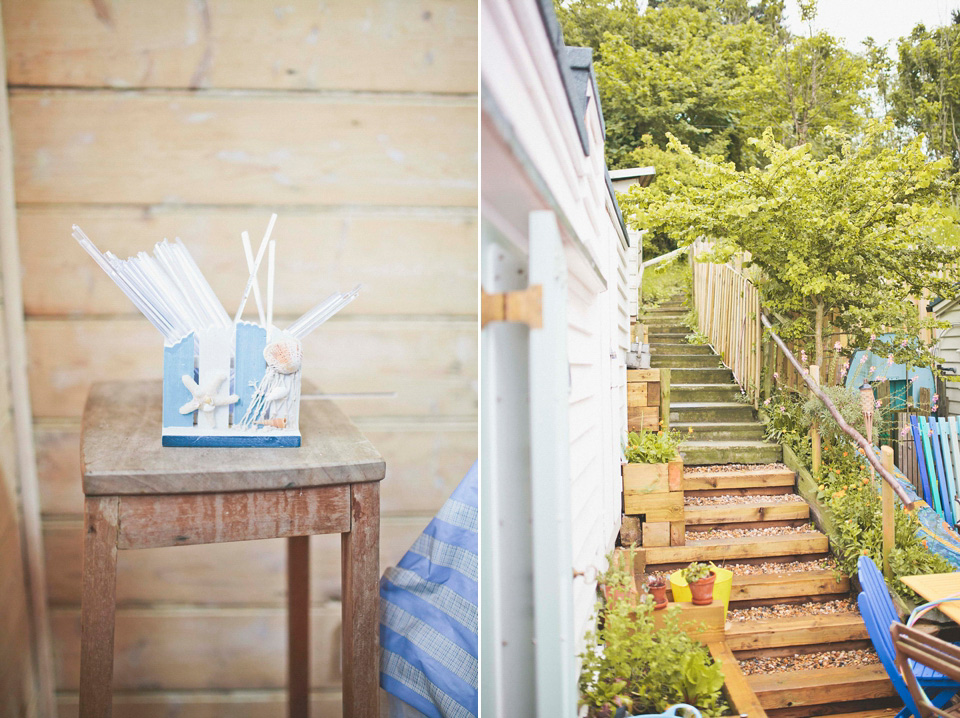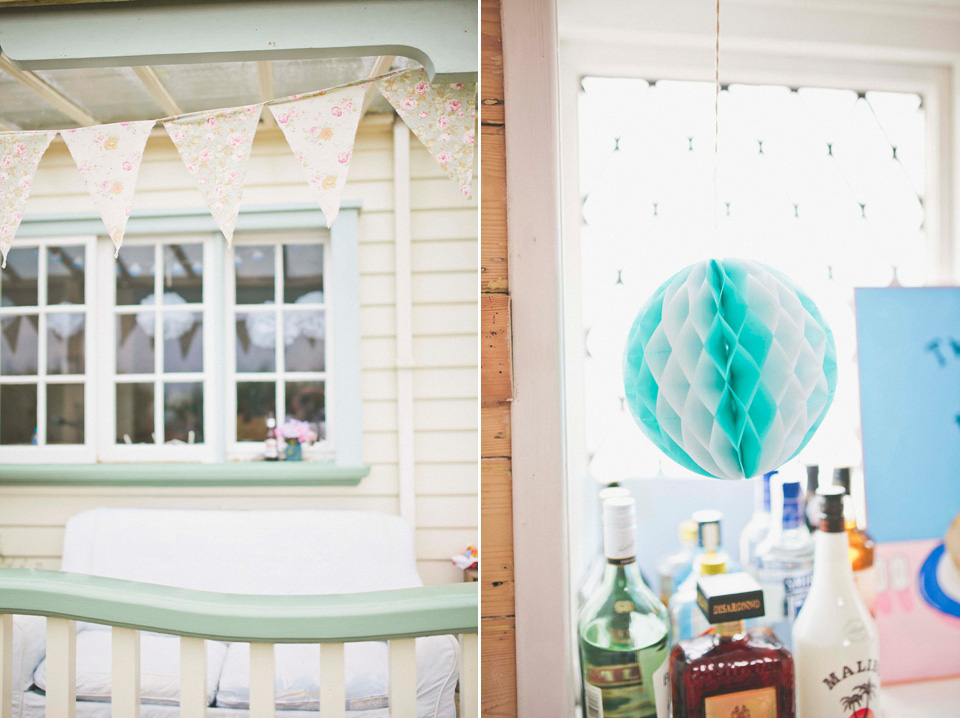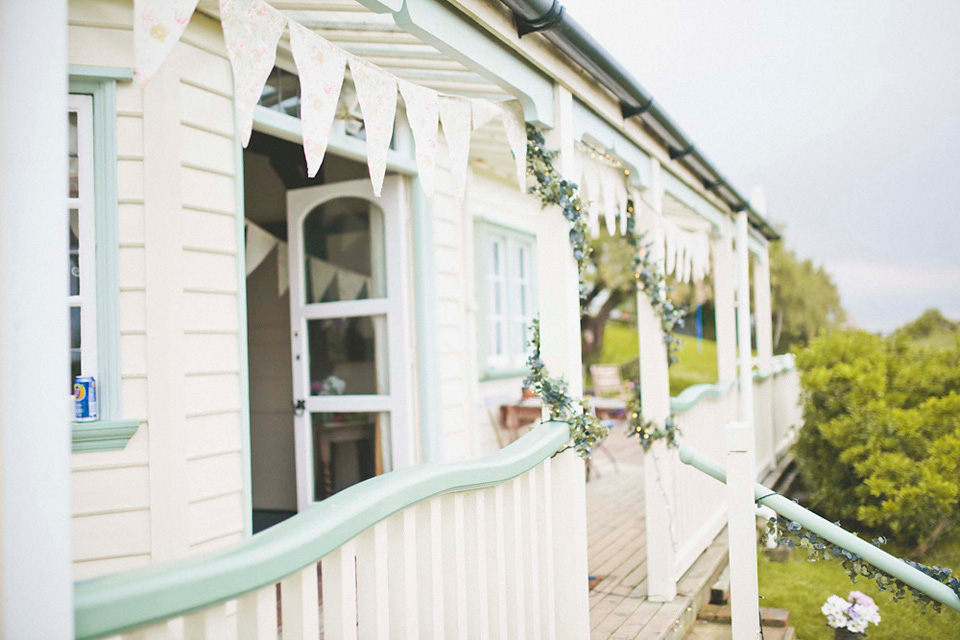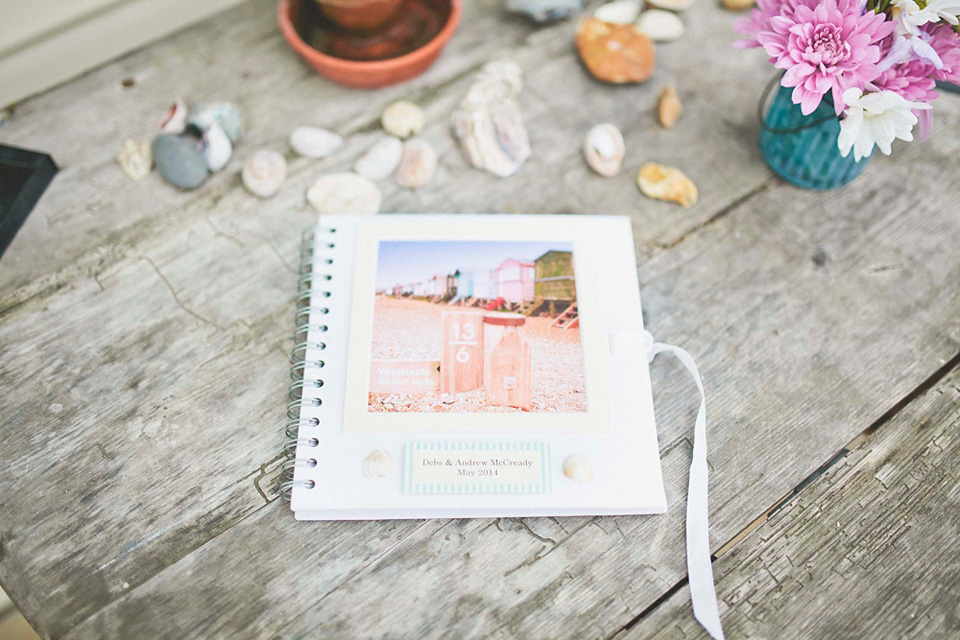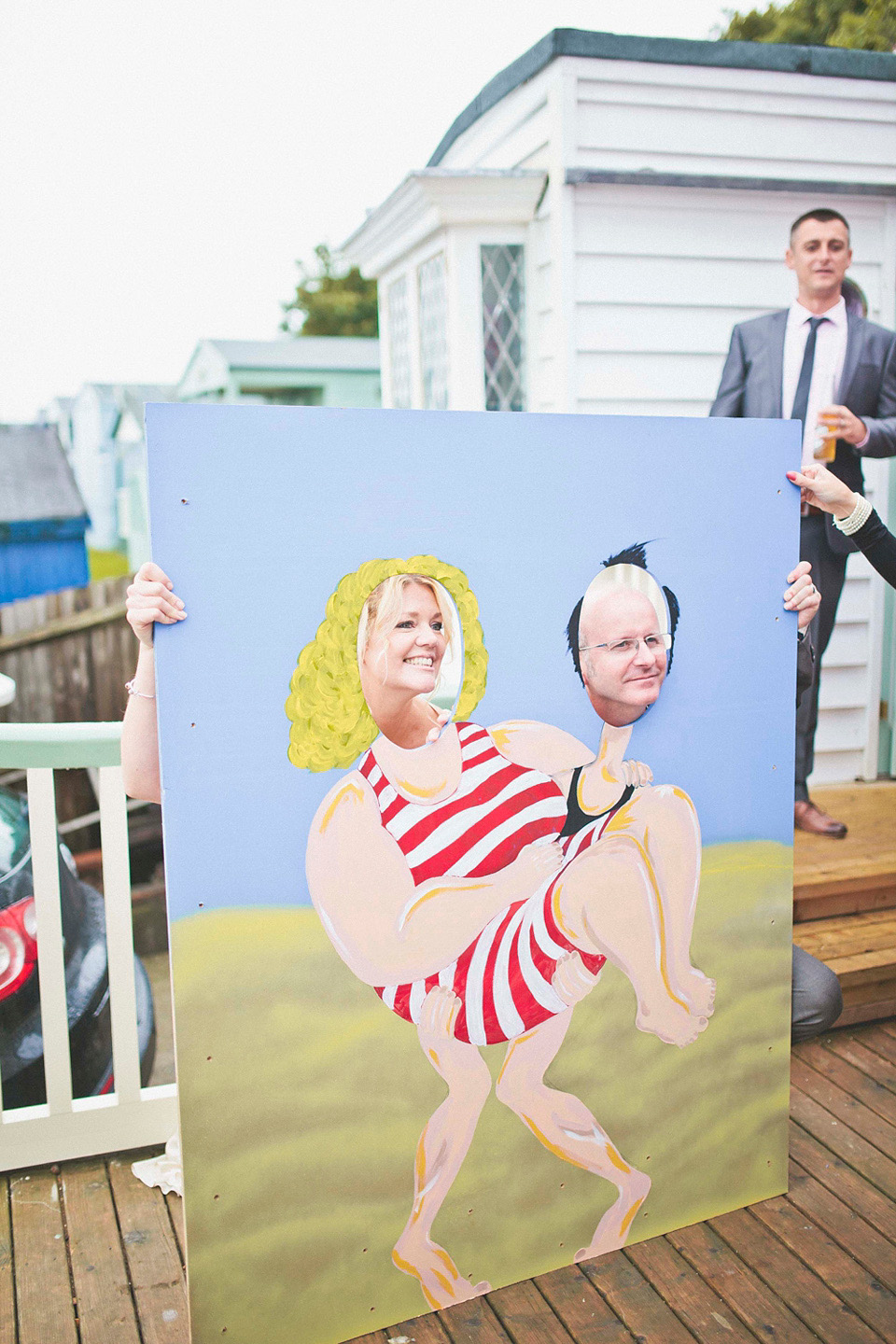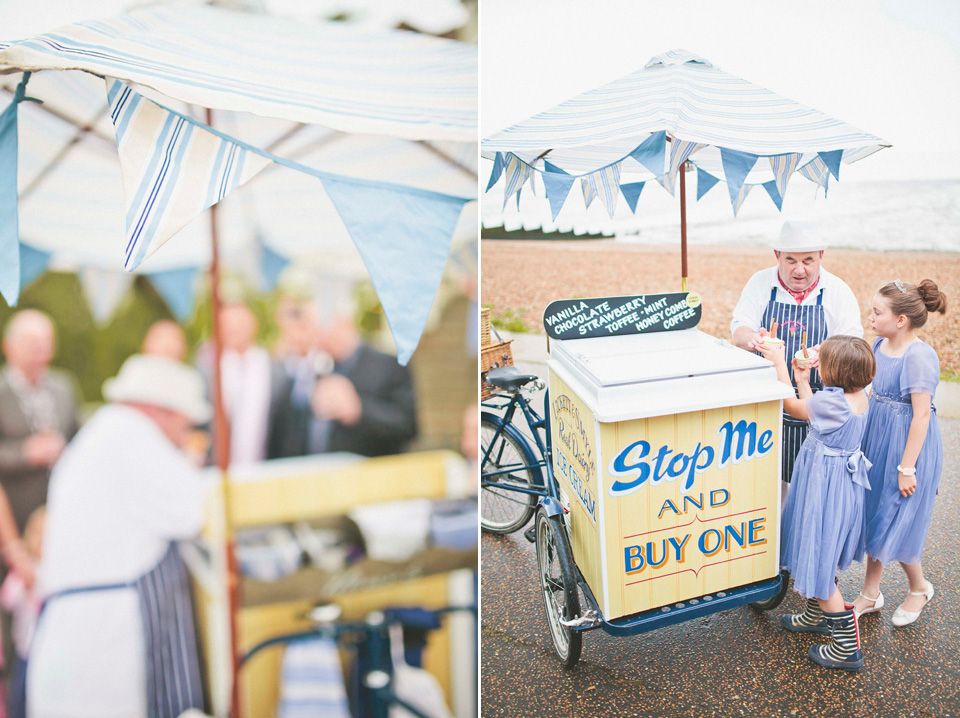 "As a treat for a pudding we arranged for ice cream to be served by a local guy called Nick from Fone-a-cone who arrived on an old fashioned bicycle and served ice cream cones to everyone down on the prom."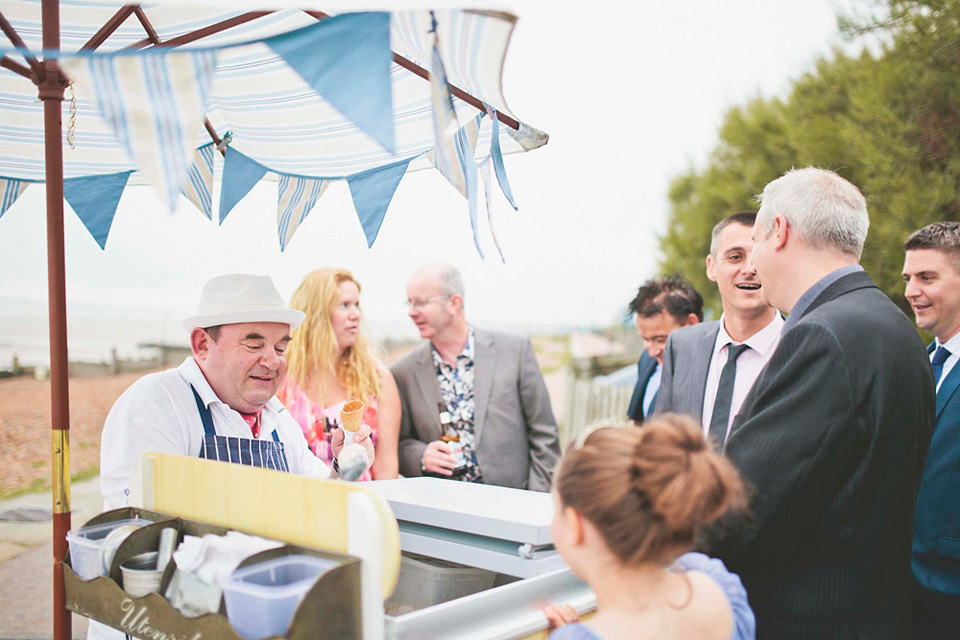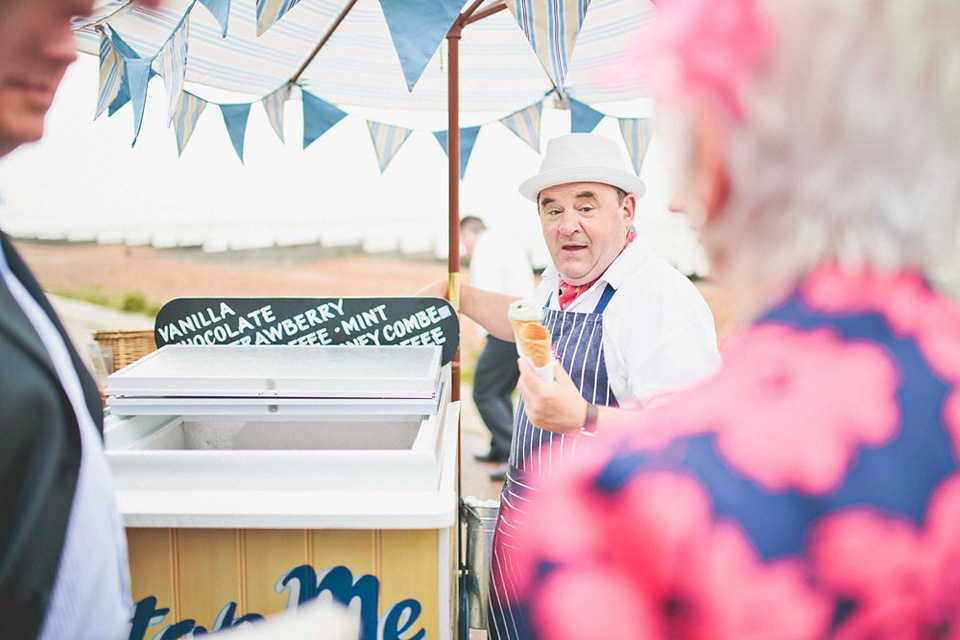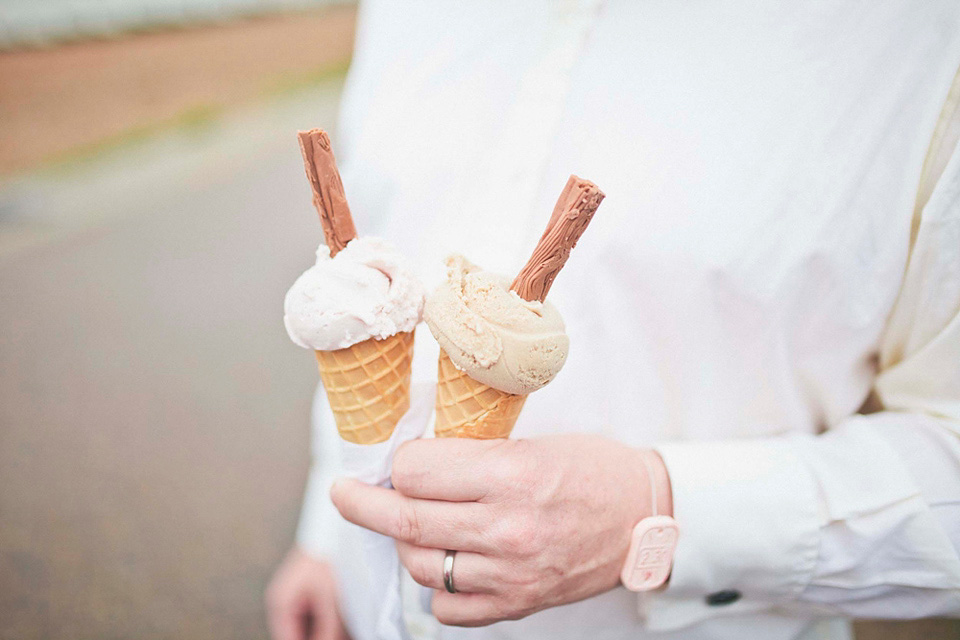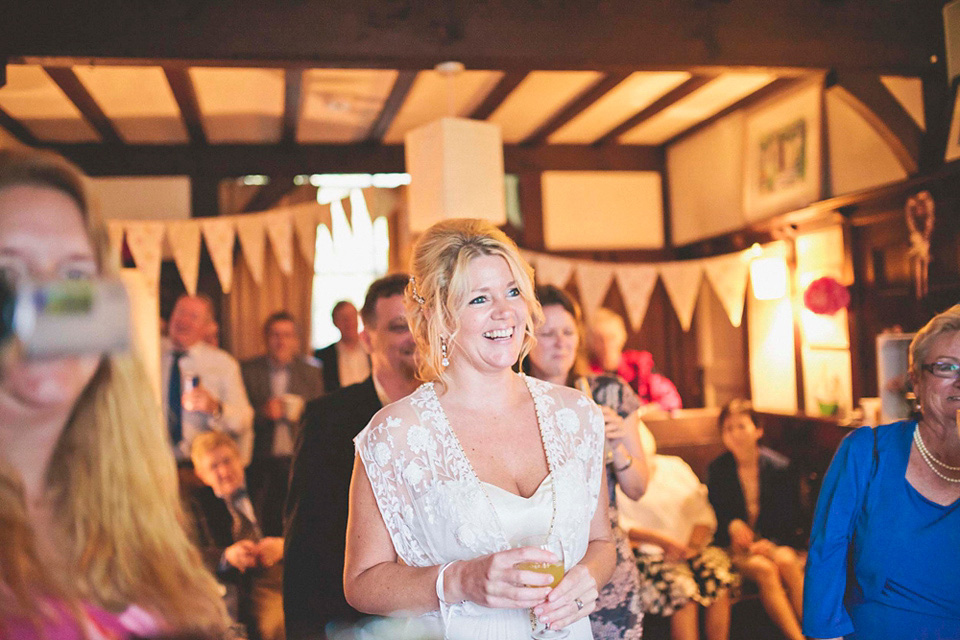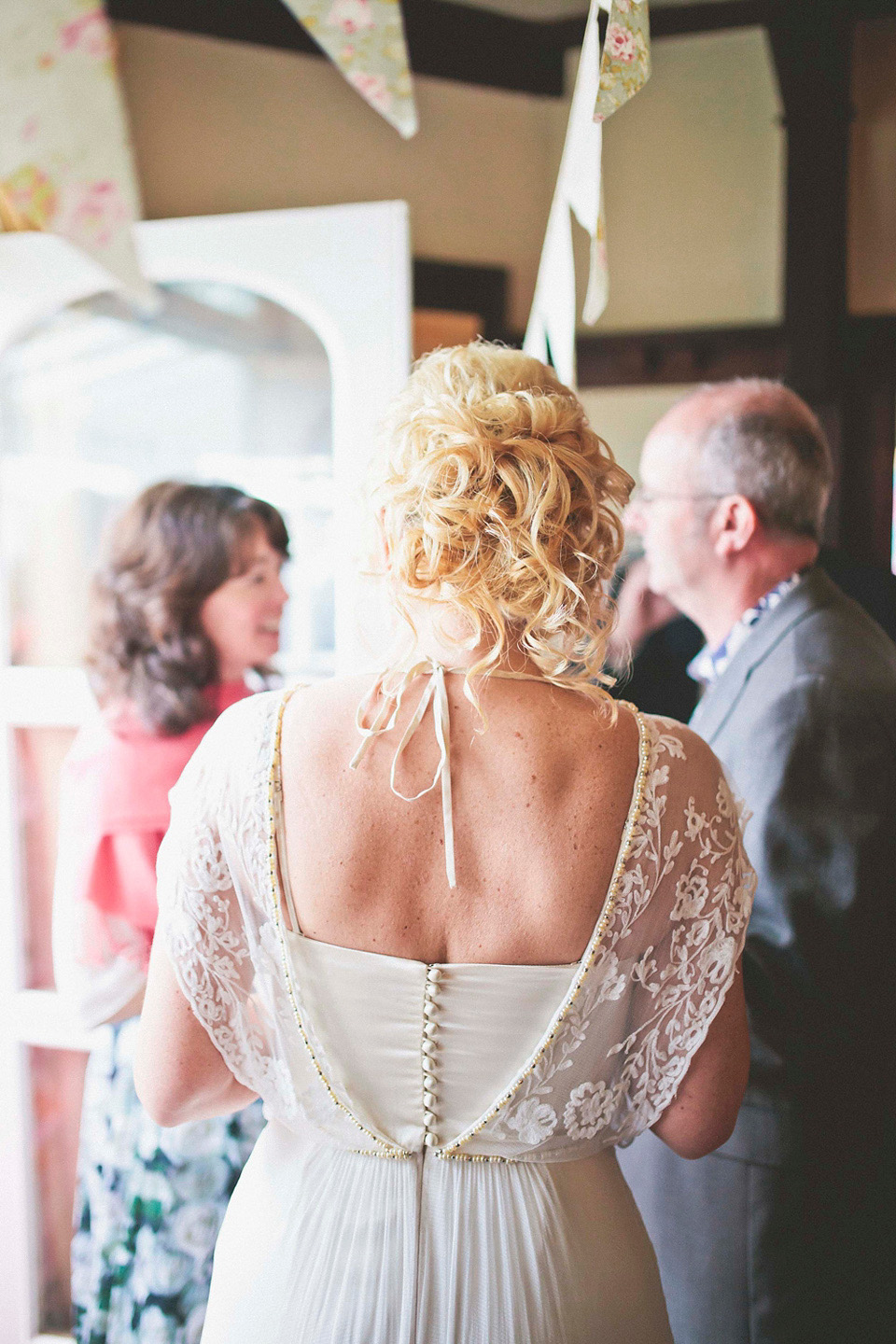 Words of Wedded Wisdom
"Firstly, if you are going to rent out a beautiful house to stay in and also host the wedding day, beware, you will need lots and lots of friends to come and help decorate, set up the bar, take deliveries and run out to the shops both the day before AND the day after the wedding to help clean and dismantle all those lovely decorations. Don't underestimate how many helping hands you will need. 
We also recommend finding someone to help on the day to pour drinks, serve canapés and keep the house running whilst you enjoy the day.  We were lucky as we hired a lovely local lady, Anita Rule, who helps look after and run the beach house and was there for us from day one until the end.
We loved our day, it was perfect for us. It was small and informal and also full of love, laughter and fun with a backdrop of vintage finds, a beach life, an Arts and Crafts house and wonderful people helping us create the day.  Doing everything yourself will give you your own unique wedding and keep certain costs down but don't underestimate the work involved before and after the special day when you are doing it all yourself.   Also, our beautiful beach house had its own restrictions due to its size which meant that Andy and I could only have 20 guests each who could be accommodated for the day."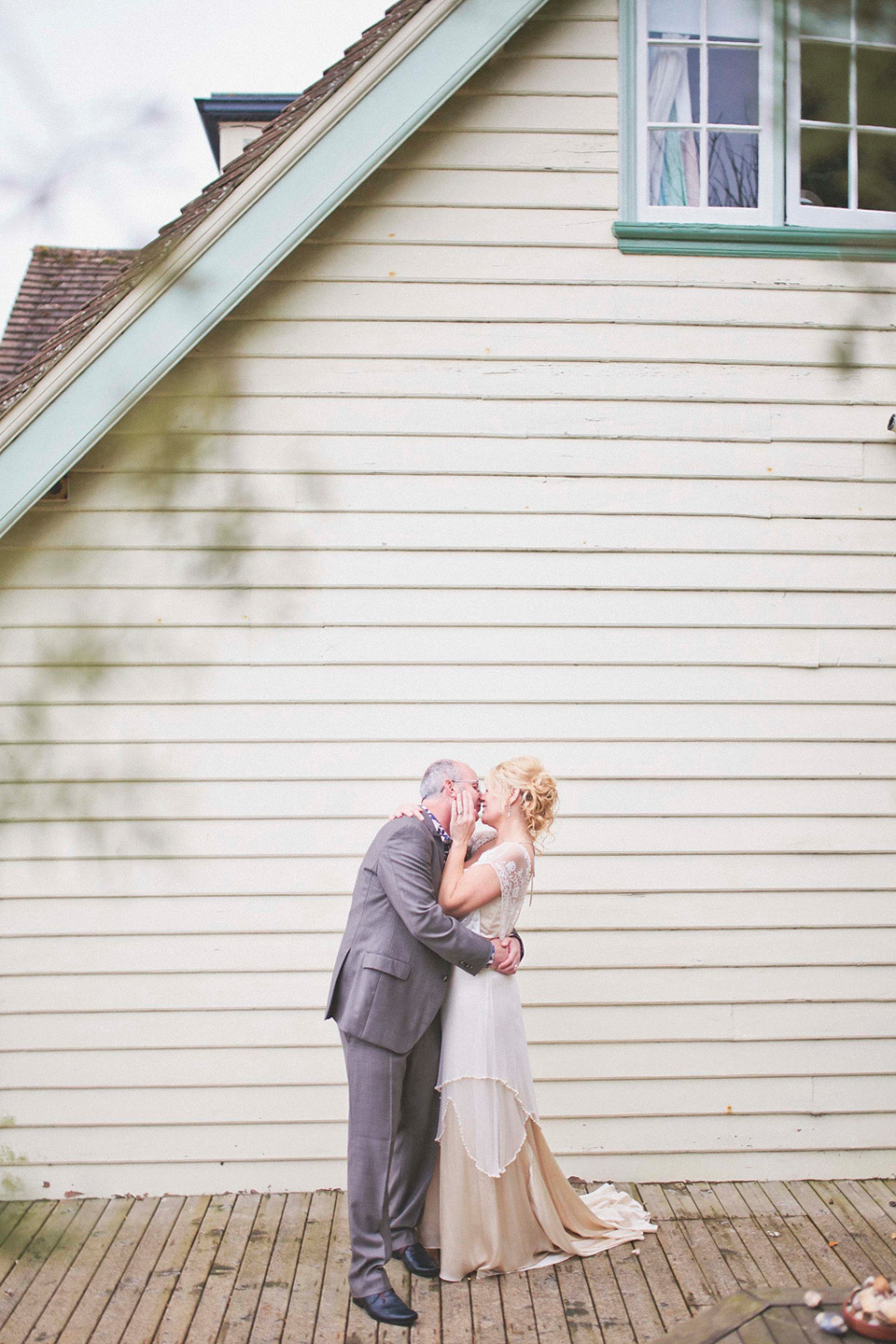 Personally, as a landlocked Brummie, I adore the coast so I can't think of a better place to marry! And who says weddings have to cost a fortune to be gorgeous? These photos prove that supermarket flowers chosen by the groom, fish and chips and fake, fairy lit ivy can be just as magical, especially when sprinkled with lots of love, laughter, family and friends.
So many best wishes to the lovely couple and thanks to Sarah Jane for sharing these seaside, vintage inspired images of their special day.
Much love
Katie xx
Photographer – Sarah Jane Ethan
Venue – Artists' Beach House, Whitstable
Dress – Catherine Deane
Shoes – Faith at Debenhams
Headpiece – Glitzy Secrets
Bridesmaids – dresses & shoes – Debenhams
Groom – his own Hilfiger suit & Ted Baker shirt
Florist – supermarket
Stationery – Little Fish Events
Rings – DIY in Bali
Hair & make-up – Holly Kathleen
Bunting – Ardingly Antiques fair
Decorations – Inspirations, The Wirral
Ice cream man – Fone-a-cone
Singer – Fred Clarke