Hello everyone! I'm pleased to announce that the Easter holidays are here – hoorah! Spring has well and truly sprung. But in the midst of daffodils, chocolate bunnies and hot cross buns, there is something dark, bold and utterly gorgeous looming. Let me take you back to winter, for the spectacular elegance of Rachel and Ben's wedding, which took place 6th December 2014 in New York City.
The couple's day was a mix of traditional Jewish elements and Great Gatsby glamour, perfectly incorporated in their chosen venue, Guastavino's, a stunning events space in midtown east New York City.
"We love the Great Gatsby, 1920's style, but didn't want to have a truly themed wedding. Instead, we chose to use some touches from that era – lots of gold, art deco fonts, classic bow ties – but strived to achieve a look that was truly classic and timeless. Both of my parents grew up in Manhattan, and we met here, so we wanted to infuse as much New York into our wedding as possible.  The architecture and location were perfect for what we wanted, a glamorous, elegant, but classic New York wedding."
Photography Copyright (c) 2015, Jacqueline Patton Photography and Nan Doud Photography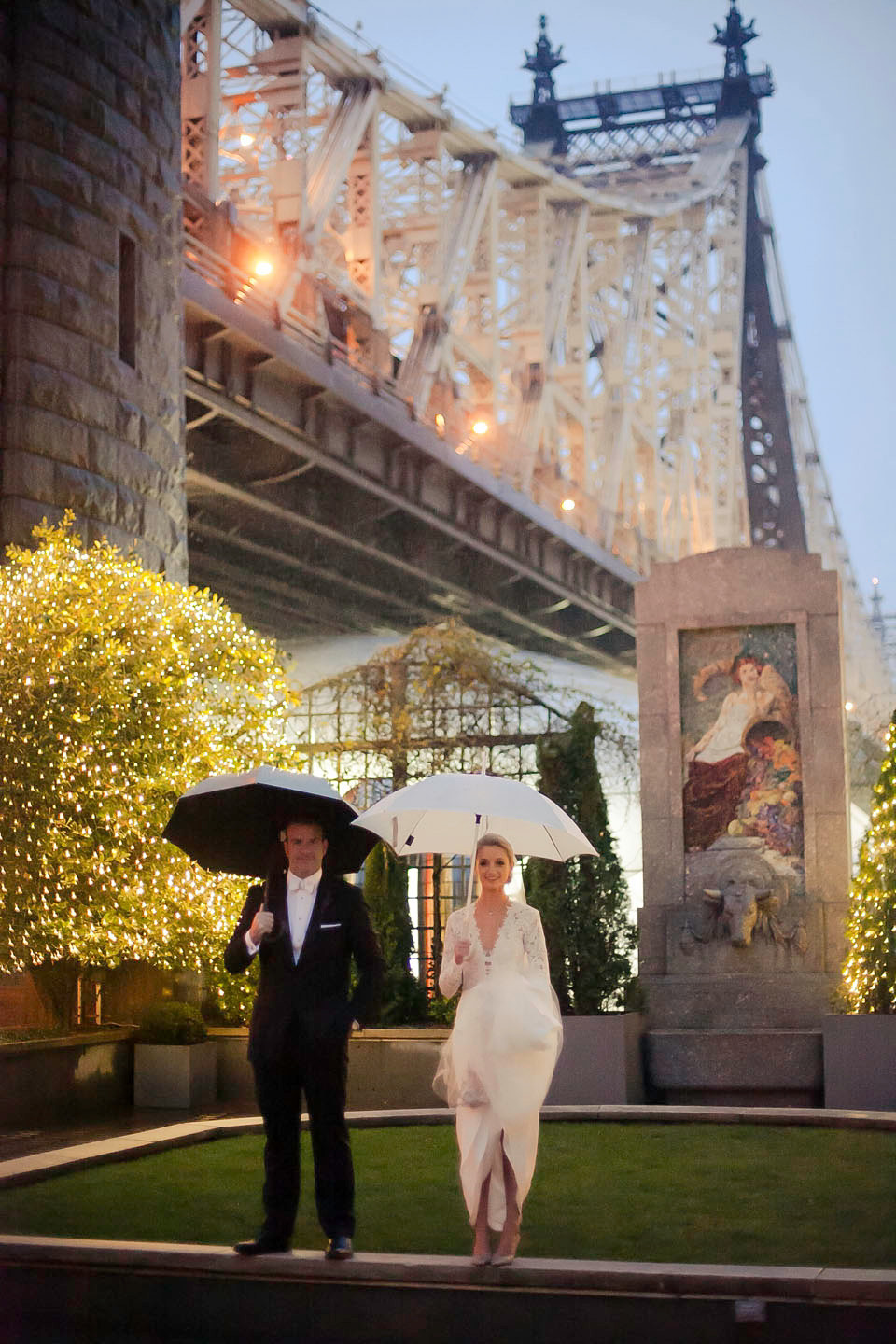 The beautiful bride wore two wedding dresses on the day (lucky lady!), choosing an elegant lace Tara Keely gown to begin with, followed by a strapless Monique Lhuillier number for the evening.
"I fell in love with the Monique Lhuillier gown first. My mother passed just three short weeks before we became engaged, and when I put that dress on I just had the feeling that she would have loved it.  I never actually intended to have two dresses, but as we got closer to our wedding date, I had an urge to see if I could find something a bit unique and fashion forward."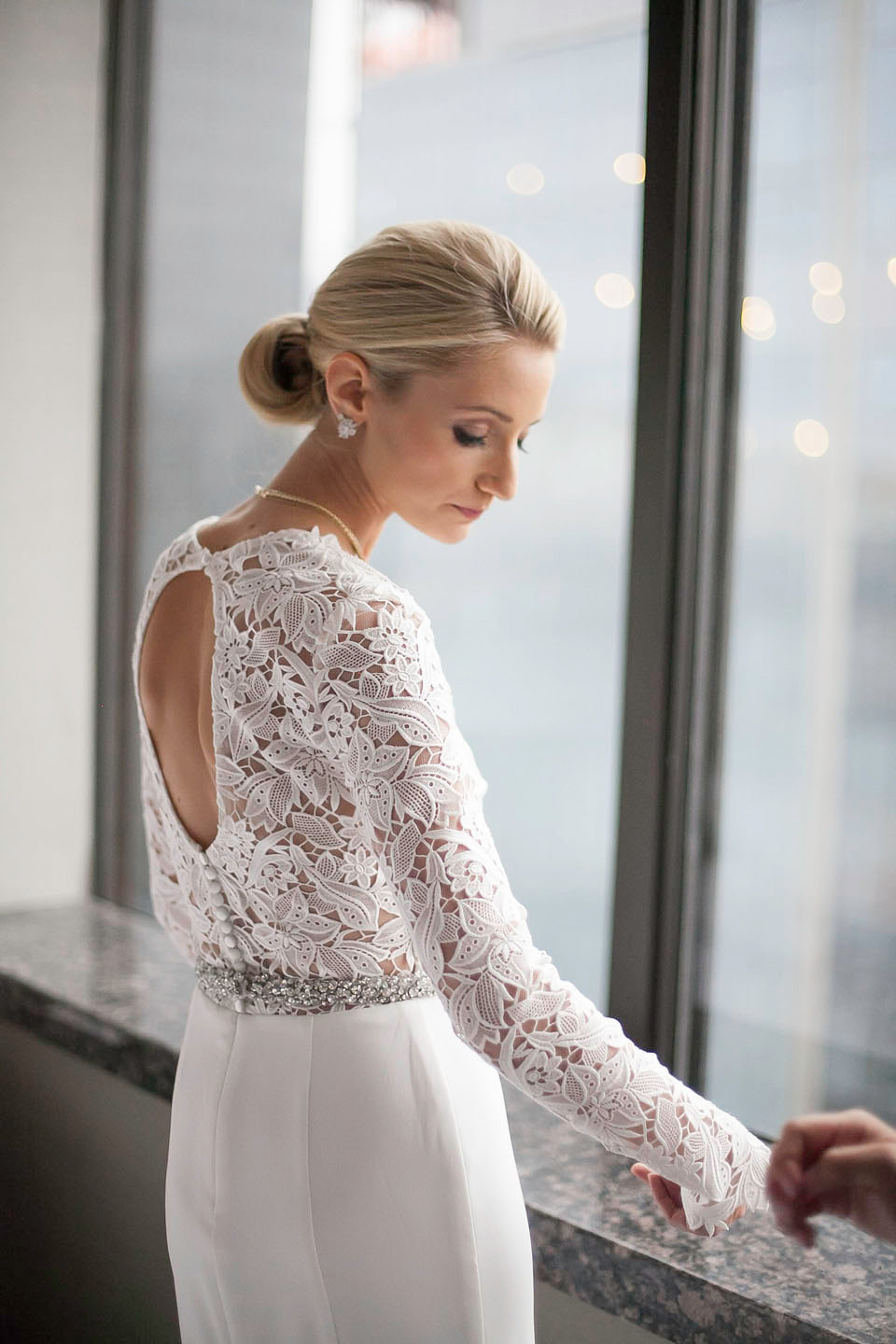 "Being just two months away, I had very limited options, but The Wedding Atelier was able to help me, showing me the Tara Keely gown that I could buy as a sample. I absolutely loved the long sleeves in lace (especially for my winter wedding), the simple cut, the train and the plunging neckline. The seamstress did an incredible job of altering the dress down to my size, and making some custom changes for me along the way, like opening the back up.
I really loved both dresses, and was so lucky to have found two amazing gowns to wear."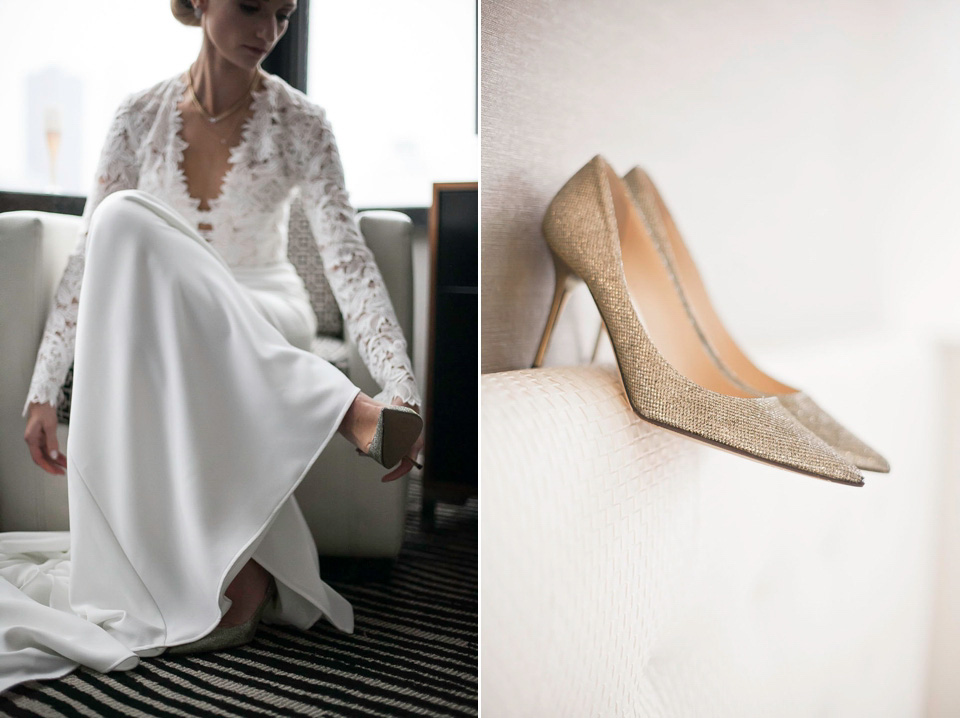 I think you'll all agree that Jacqueline Patton Photography did a wonderful job behind the lens for Rachel and Ben. I simply love the shots of the bride and groom outside with the NYC architecture in the background – it makes me long to visit the city.
"Jackie was an amazing partner. We worked together years ago, and when the time came to choose a photographer, we loved the idea of knowing (and really feeling comfortable with) the person behind the lens. Her style was perfect for our event – very photo editorial, not overly posed, capturing all the right light and angles."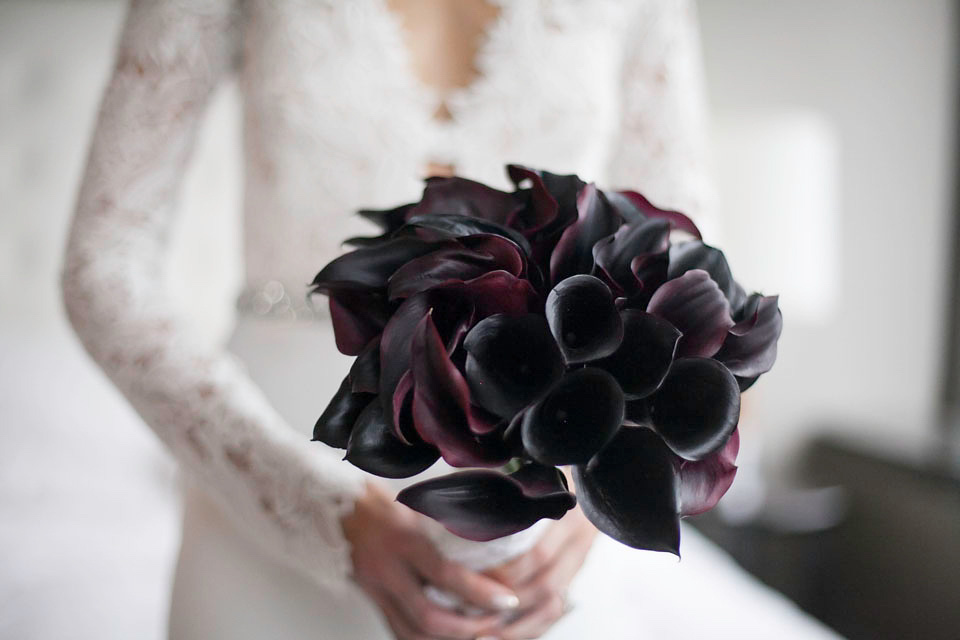 Rachel accessorised her fabulous gowns with her great grandmother's vintage platinum, diamond and sapphire brooch, turned into a hair comb, necklaces from her mother, and a Reem Acra veil.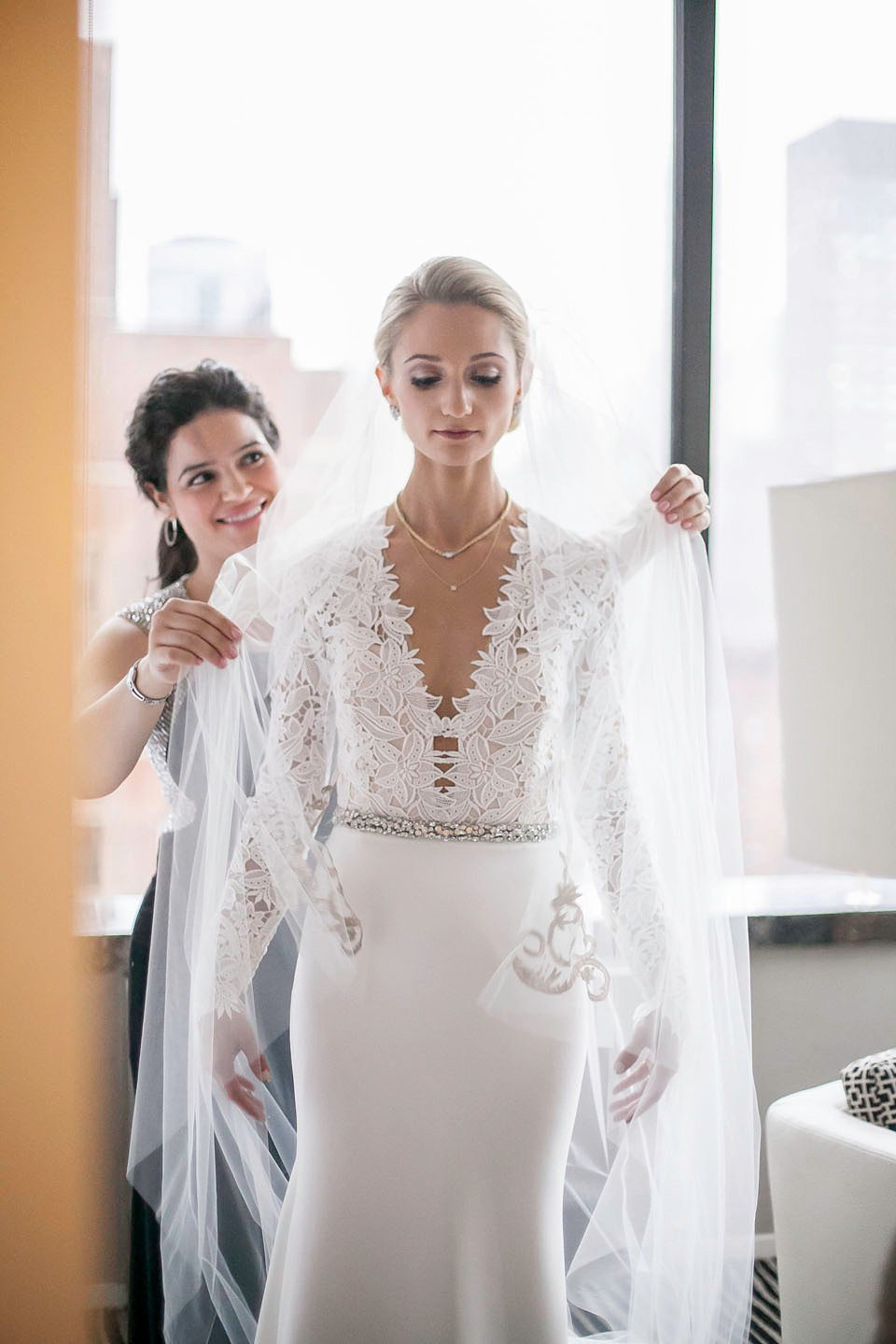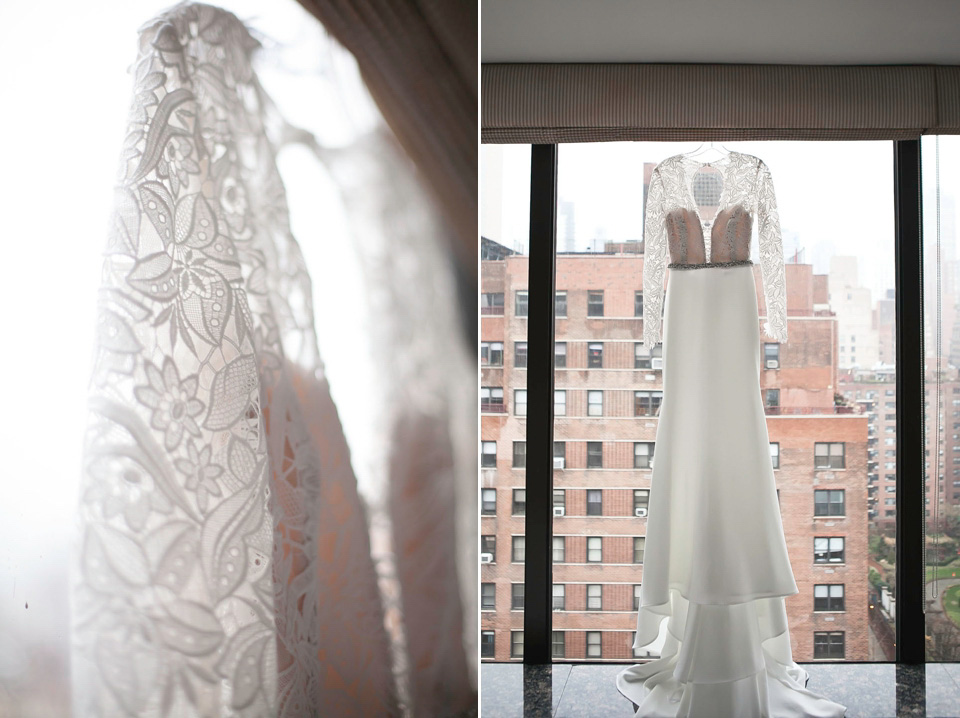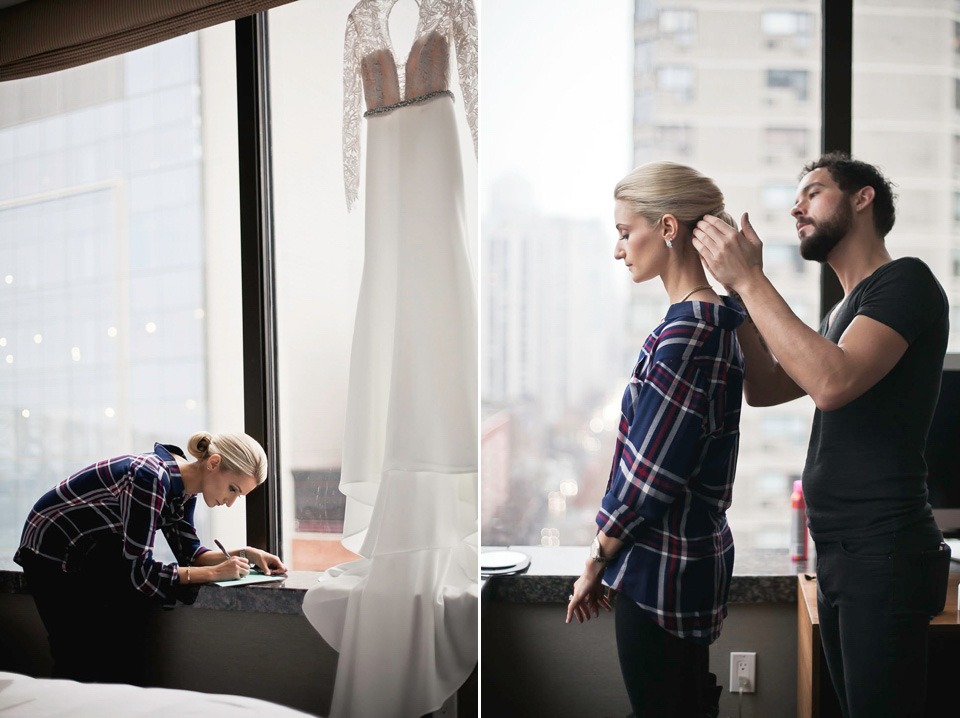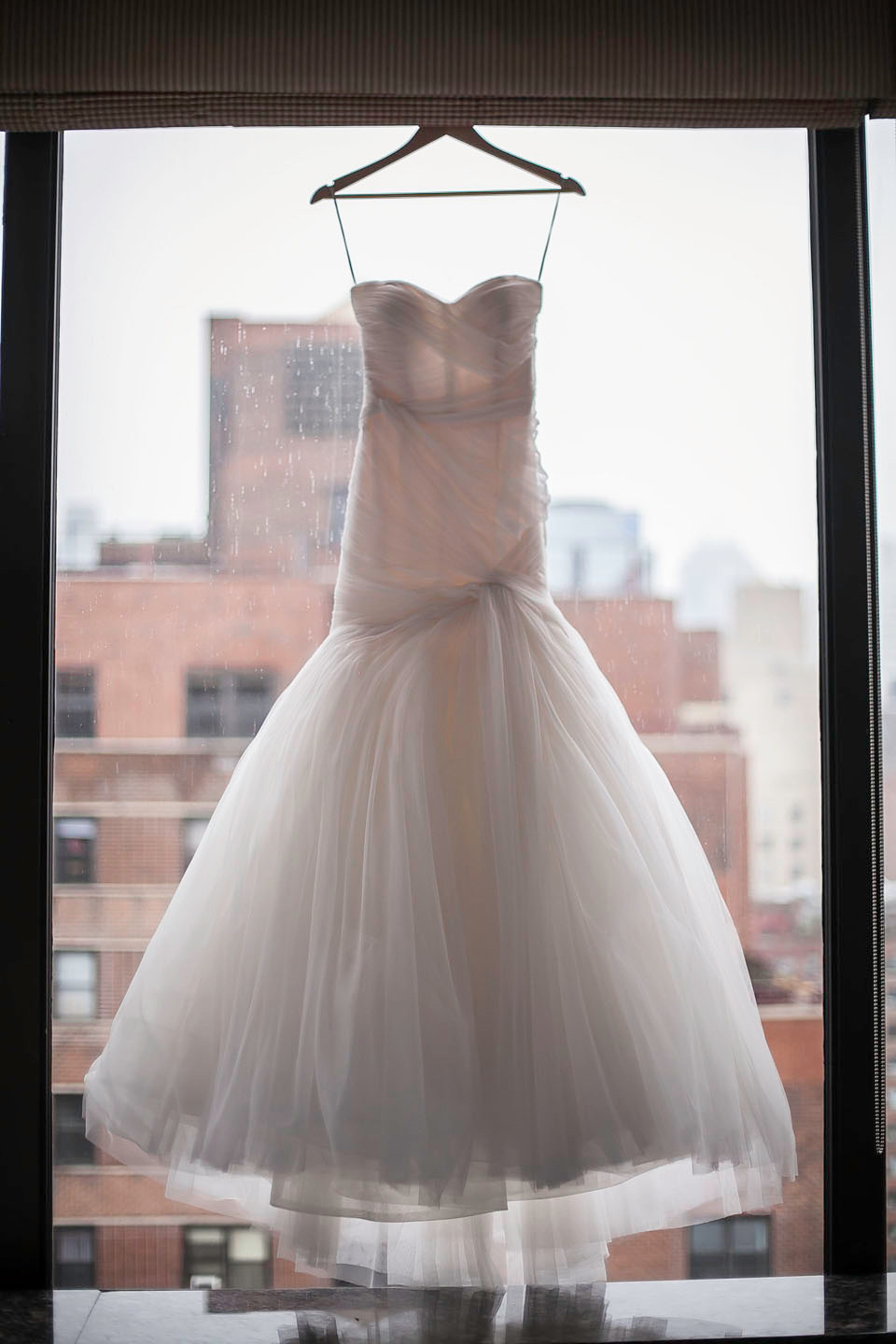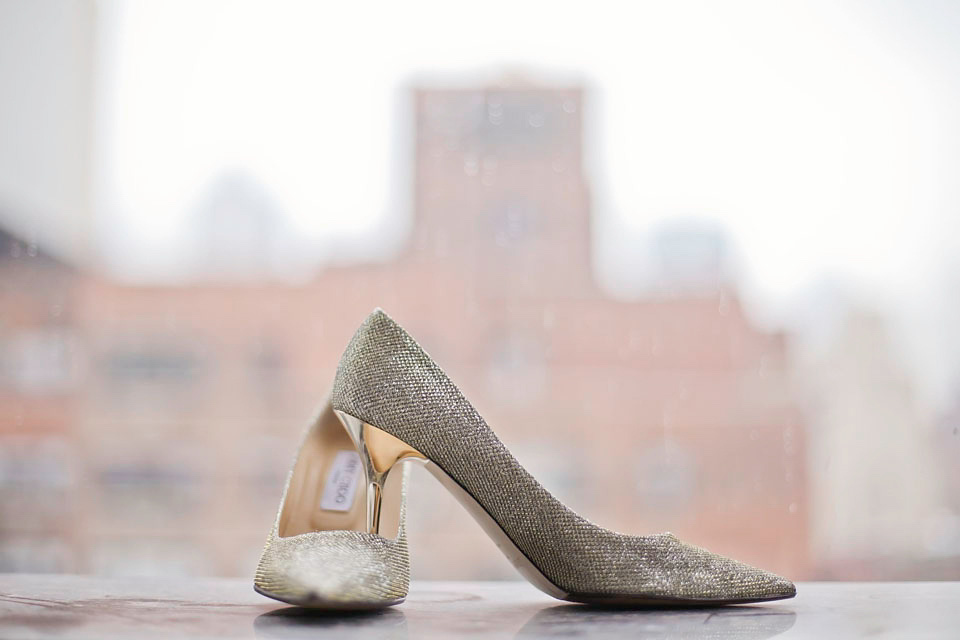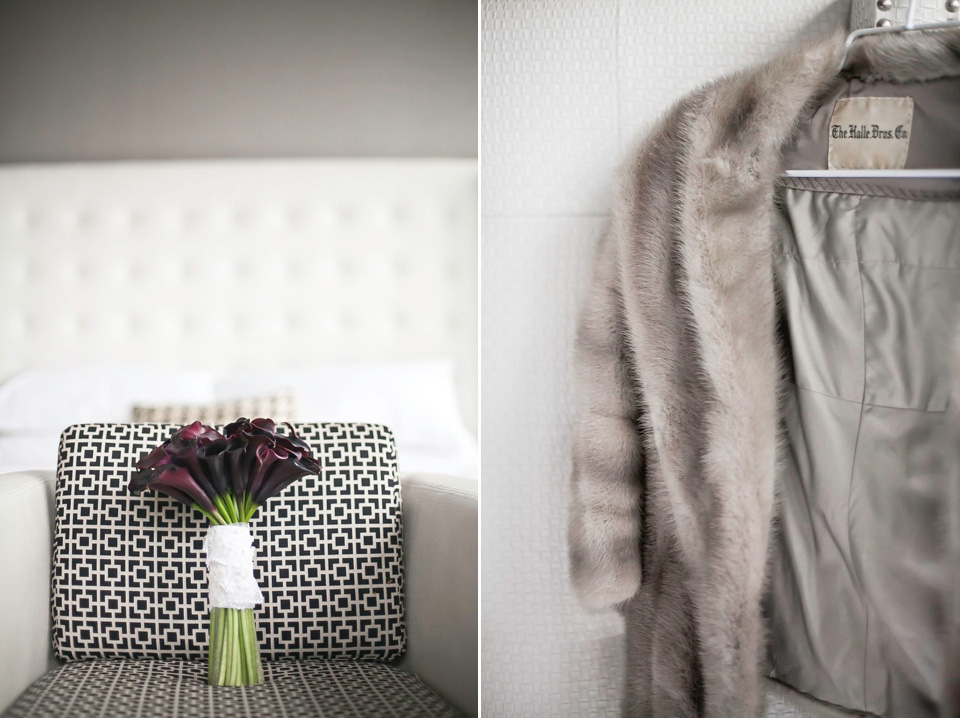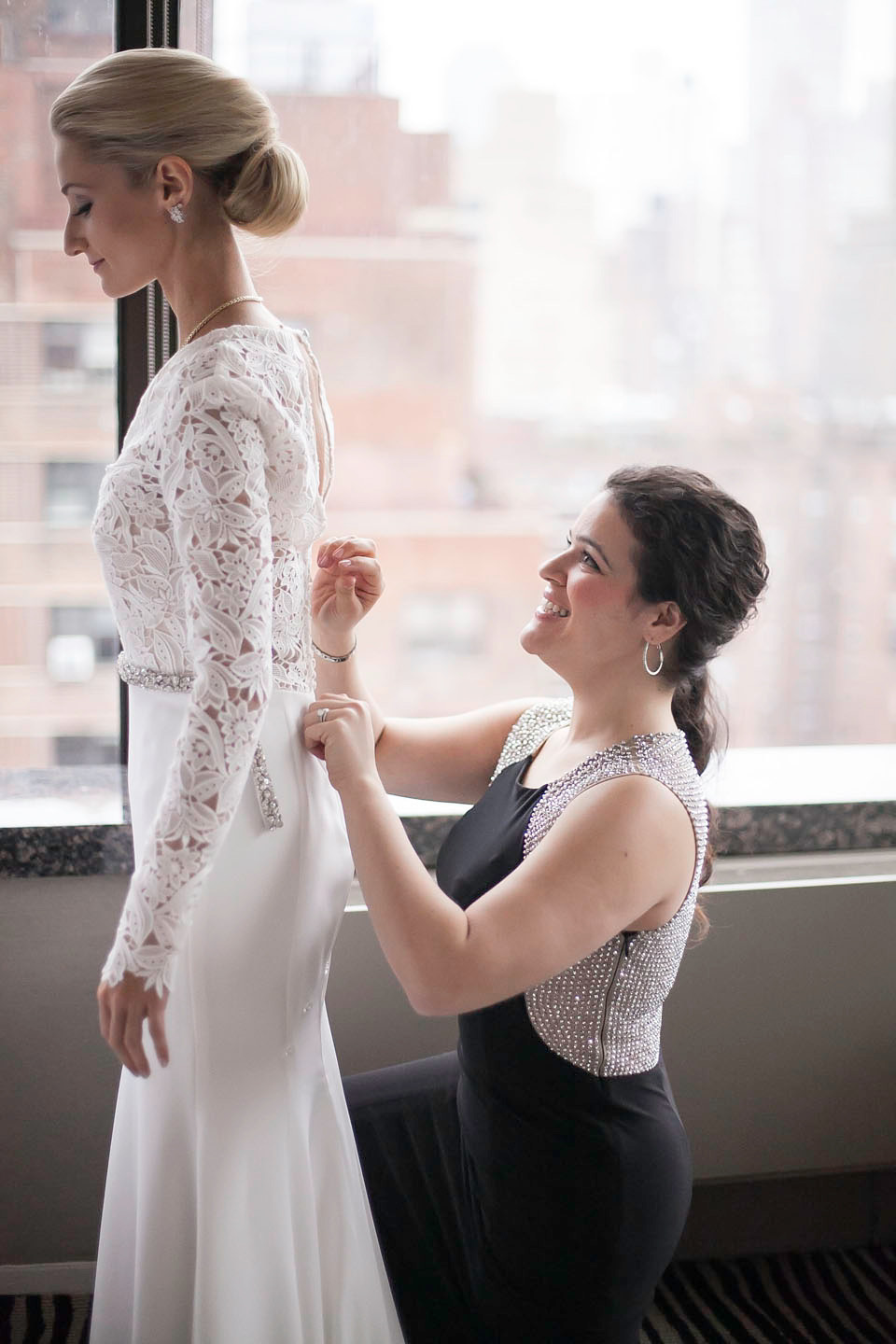 The amazing flowers were put together by Anne at Blade Floral Designs.
"Anne's style is simple, yet lush and gorgeous. We wanted a very simple colour scheme, and she did an incredible job of making our simple vision look above and beyond. She advised us not to try to fill up the vertical space in our venue, which was such a great tip – nothing felt overdone, just elegant and classic."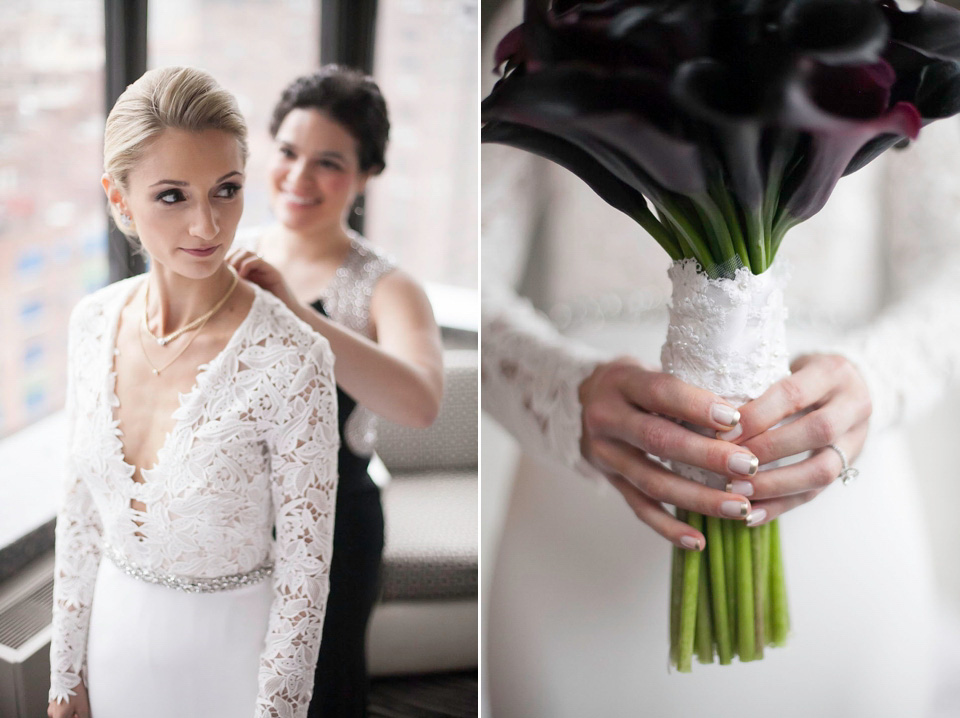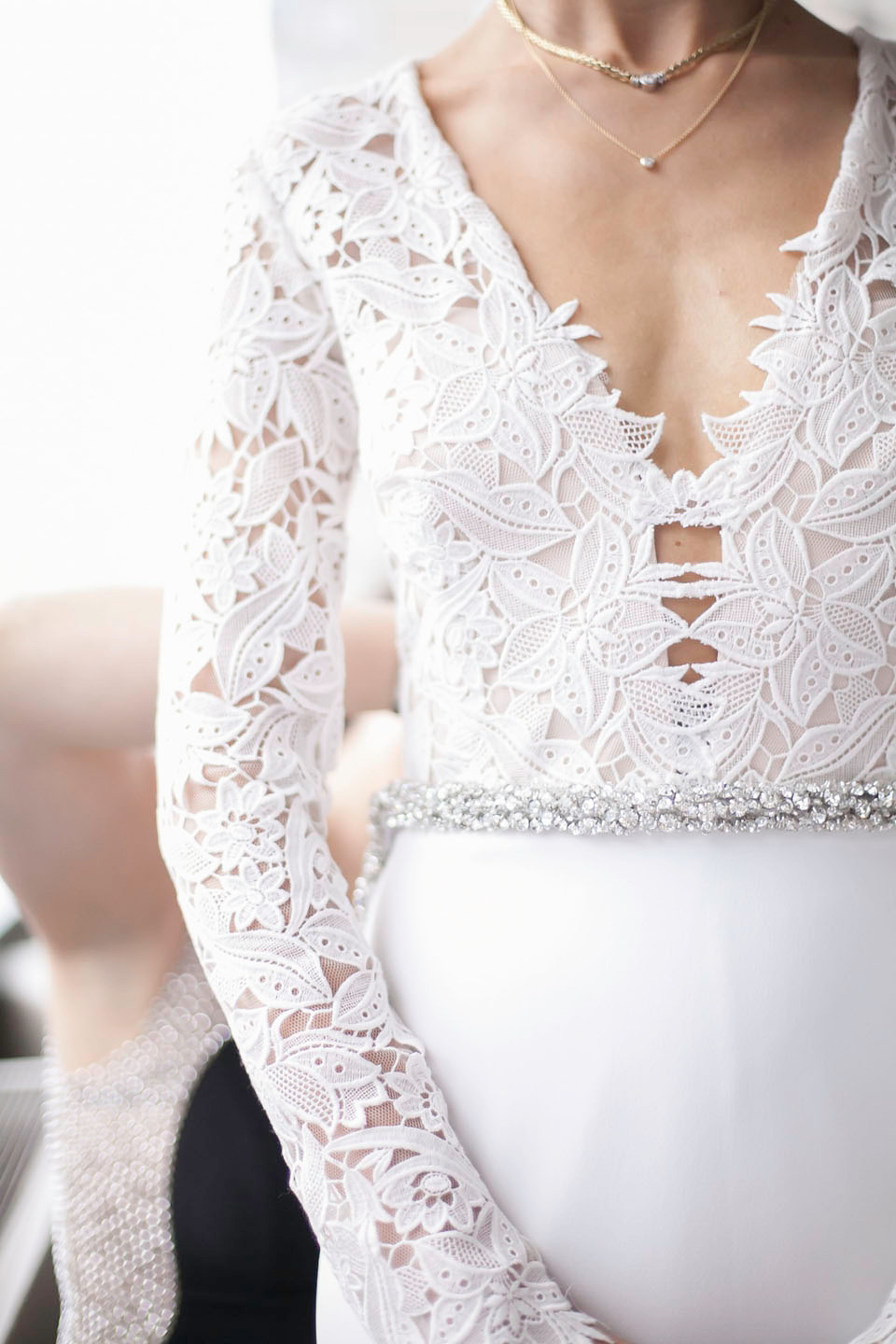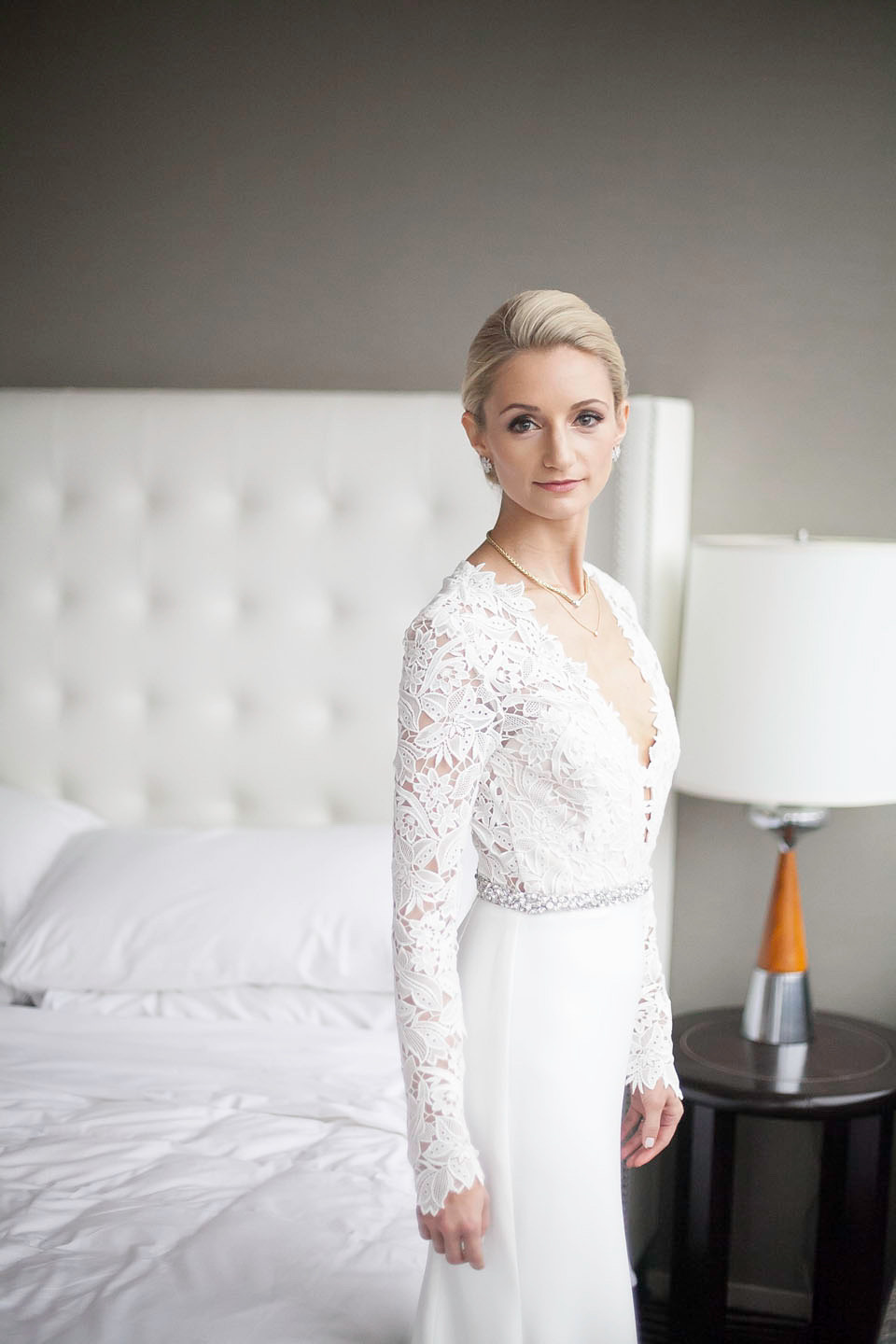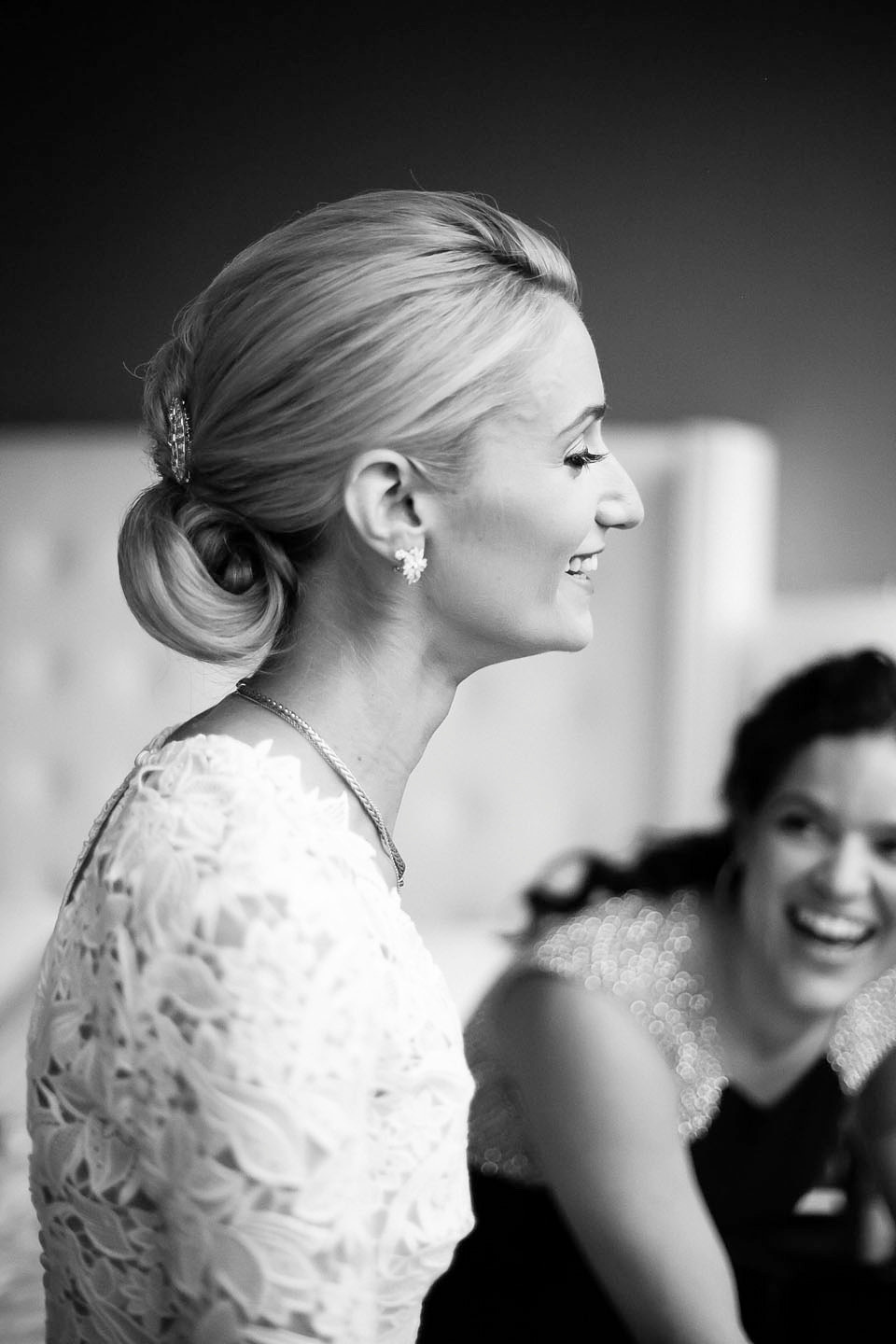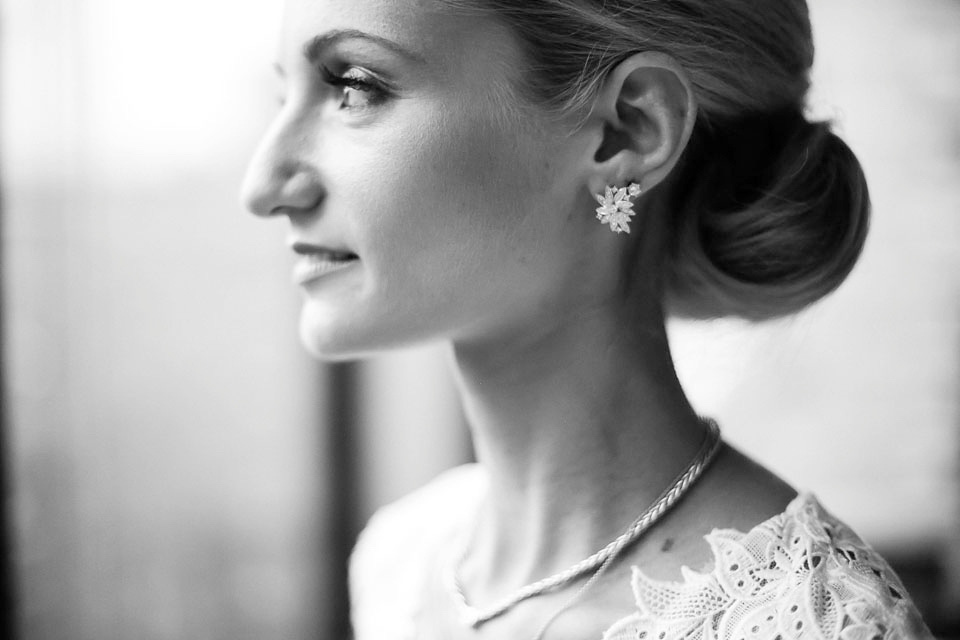 Rachel and Ben met online in in February 2011, after they had both grown tired of the NYC dating scene.
"Our first date was at Kashkaval in Hell's Kitchen and after chatting for hours over a few bottles of wine (and an amazing cheese plate) we very quickly fell for each other. Ben moved in just 6 months later, and he proposed in that very same studio on the Upper West Side about 2 ½ years later, in March 2014."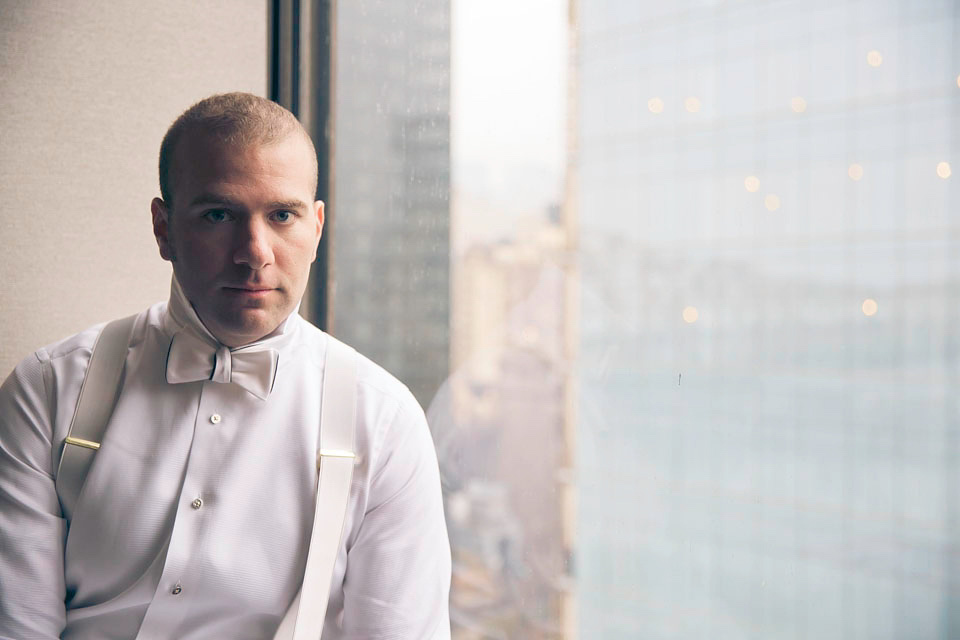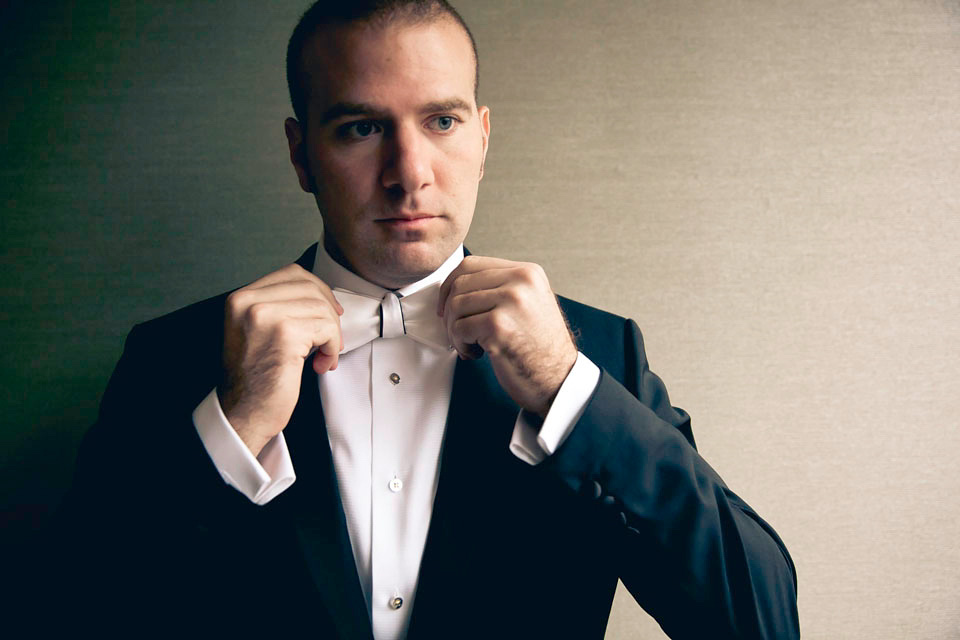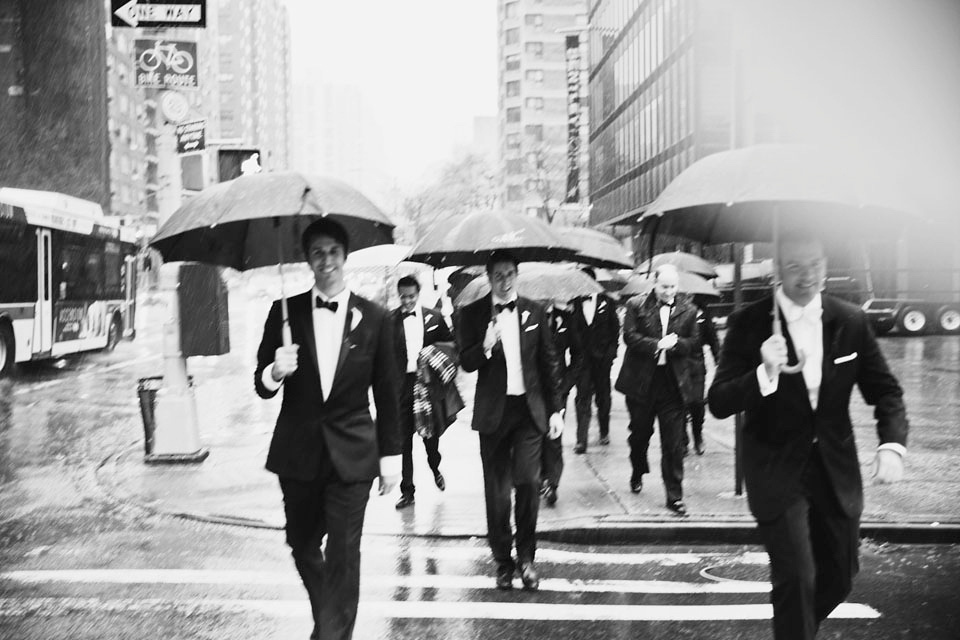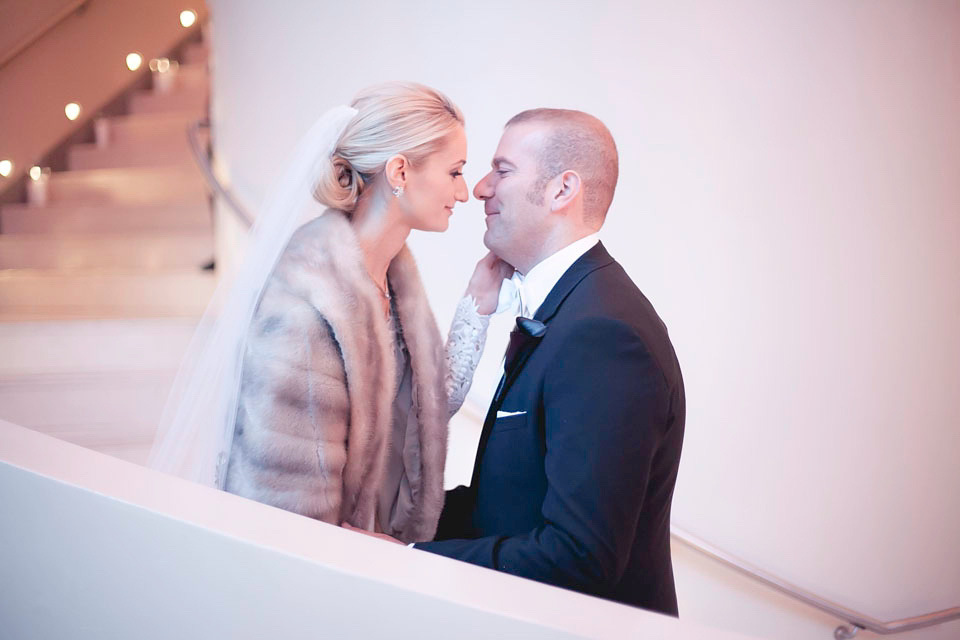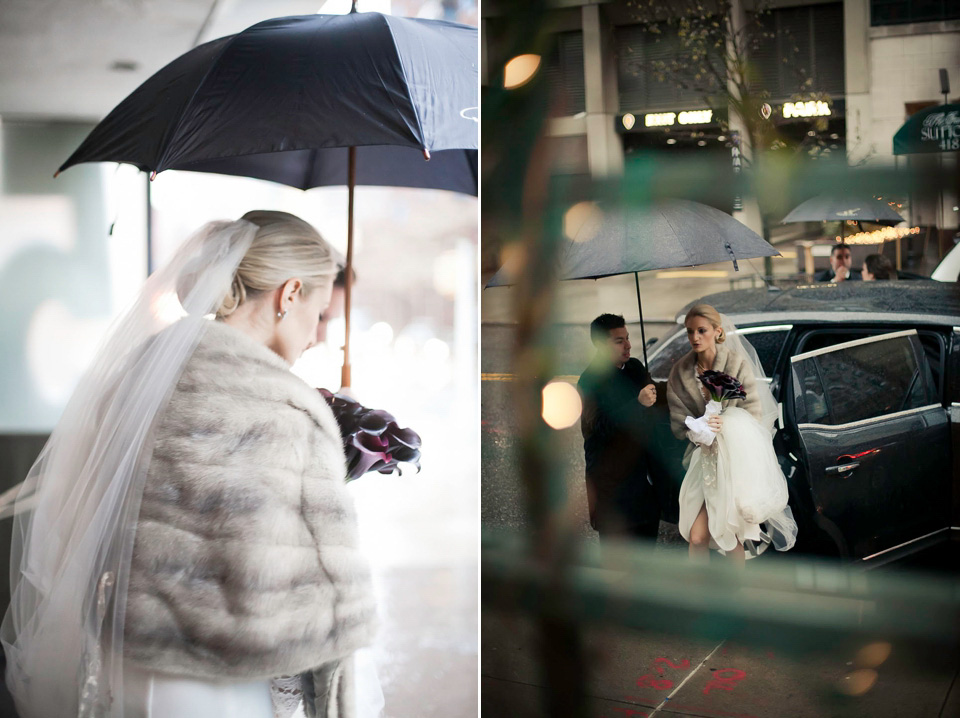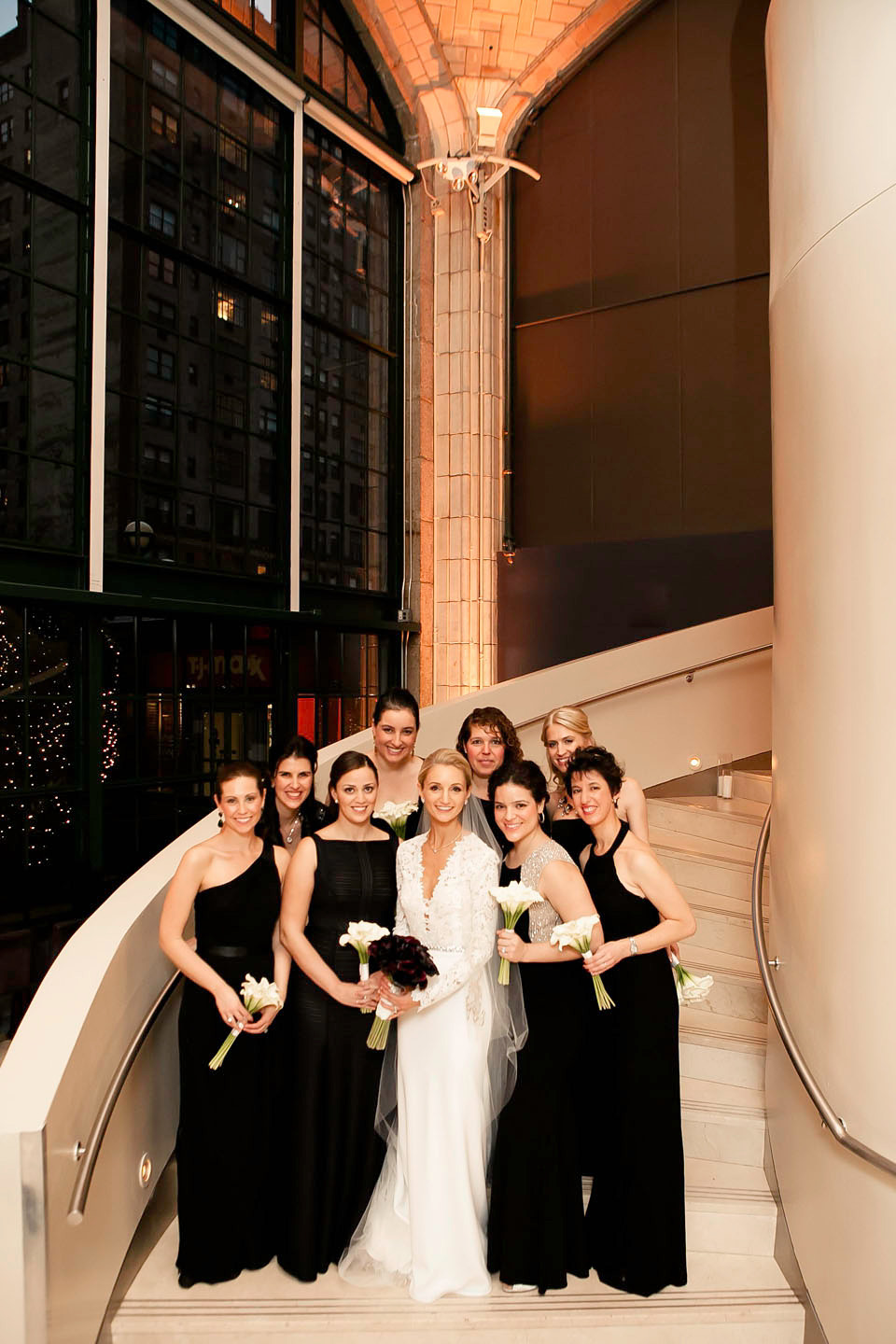 "Our favourite parts of the day included the pre-ceremony photographs with our bridal party and immediate family, the ketubah signing, the horah (which hands down, was one of the best we have ever seen), and the speeches!"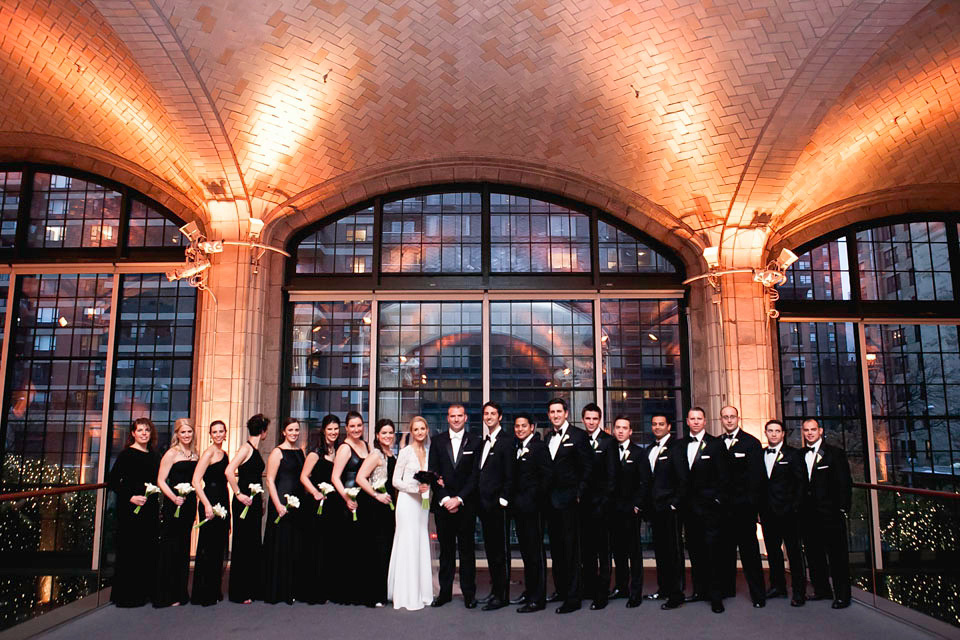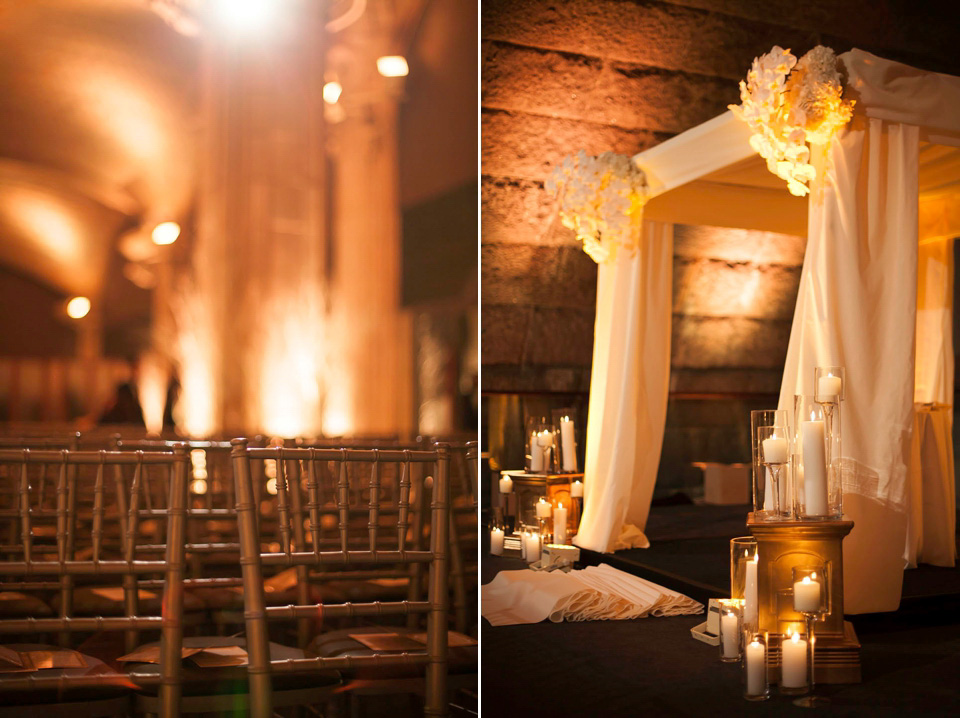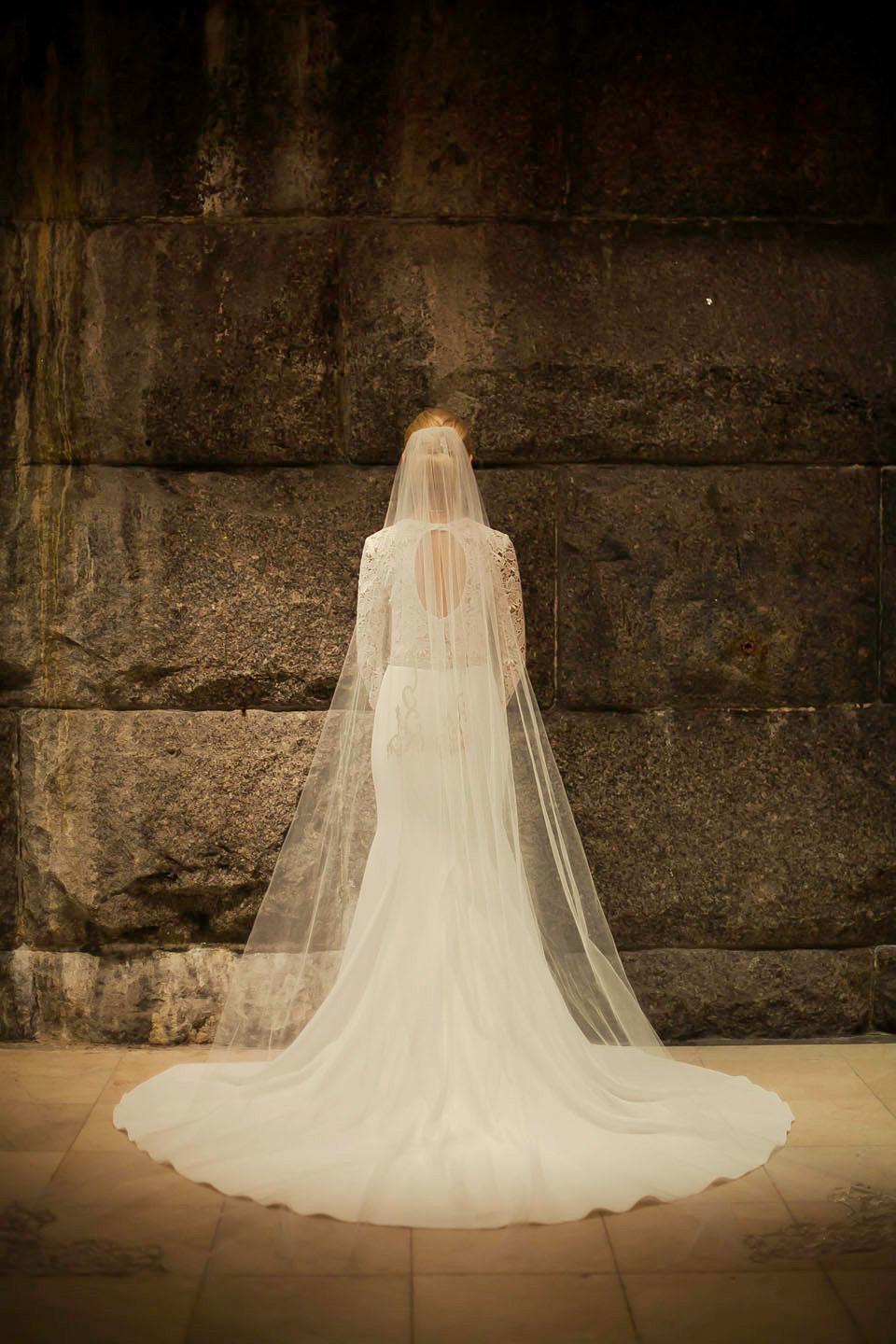 The bride's father Howard walked her down the aisle to marry her man.
"For the processional/recessional we spent a lot of time thinking through our favourite songs. Ben and his parents walked to 'In My Life',  by The Beatles. Me and my father walked to 'There Is Love (The Wedding Song)', by Peter, Paul & Mary, which was a favourite of my late mother's."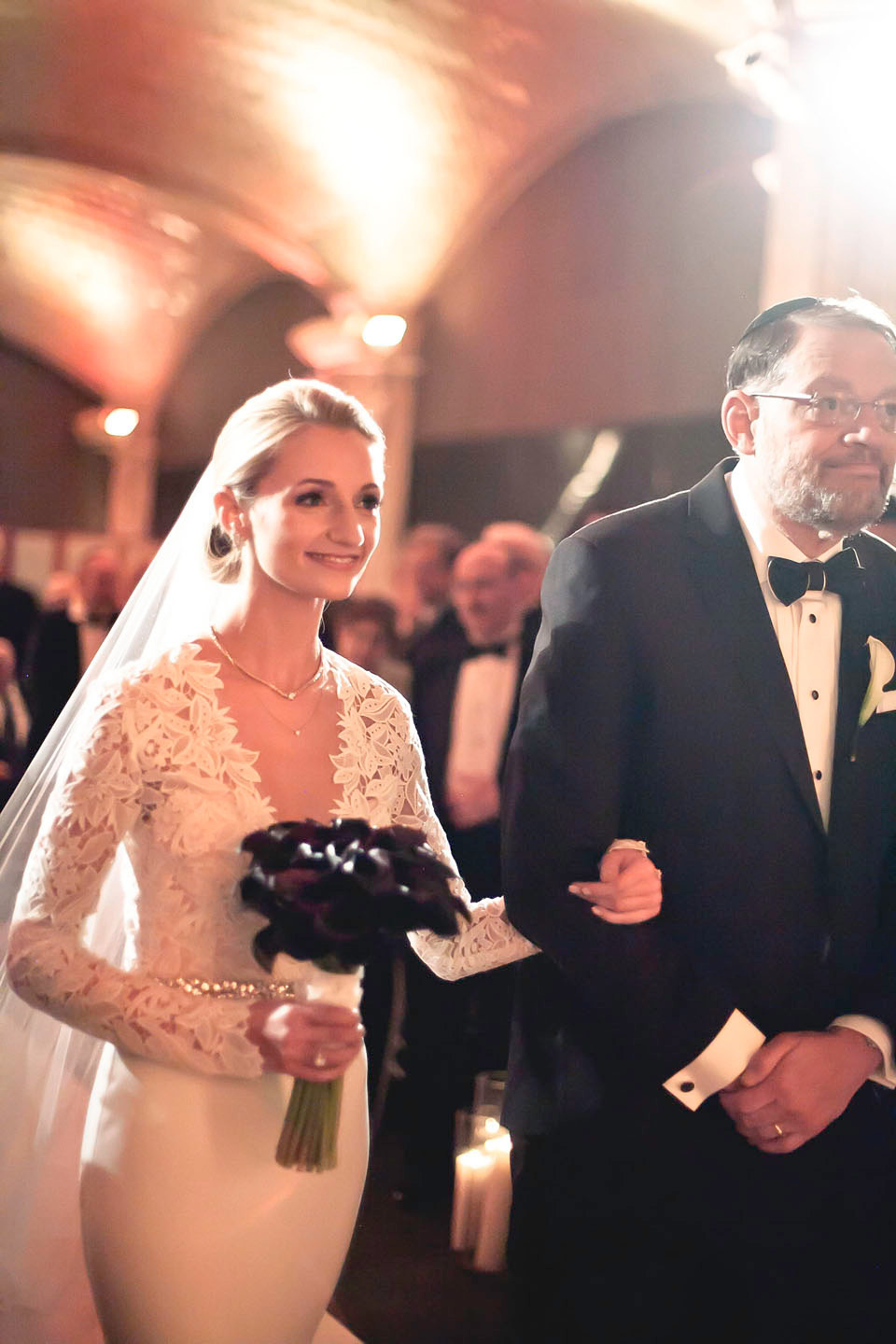 "Ben is a dual Israeli/American citizen and served in the IDF for many years, which we also represented in our ceremony by having many of his soldiers read from the Seven Blessings (Sheva Brachot) during our ceremony. We also had close family take part in these readings."
The couple chose their wedding bands from Joseph Gann Jewellers (Boston, MA). "The Gann's are close friends of my family, and it meant so much to work with them to find our perfect wedding bands."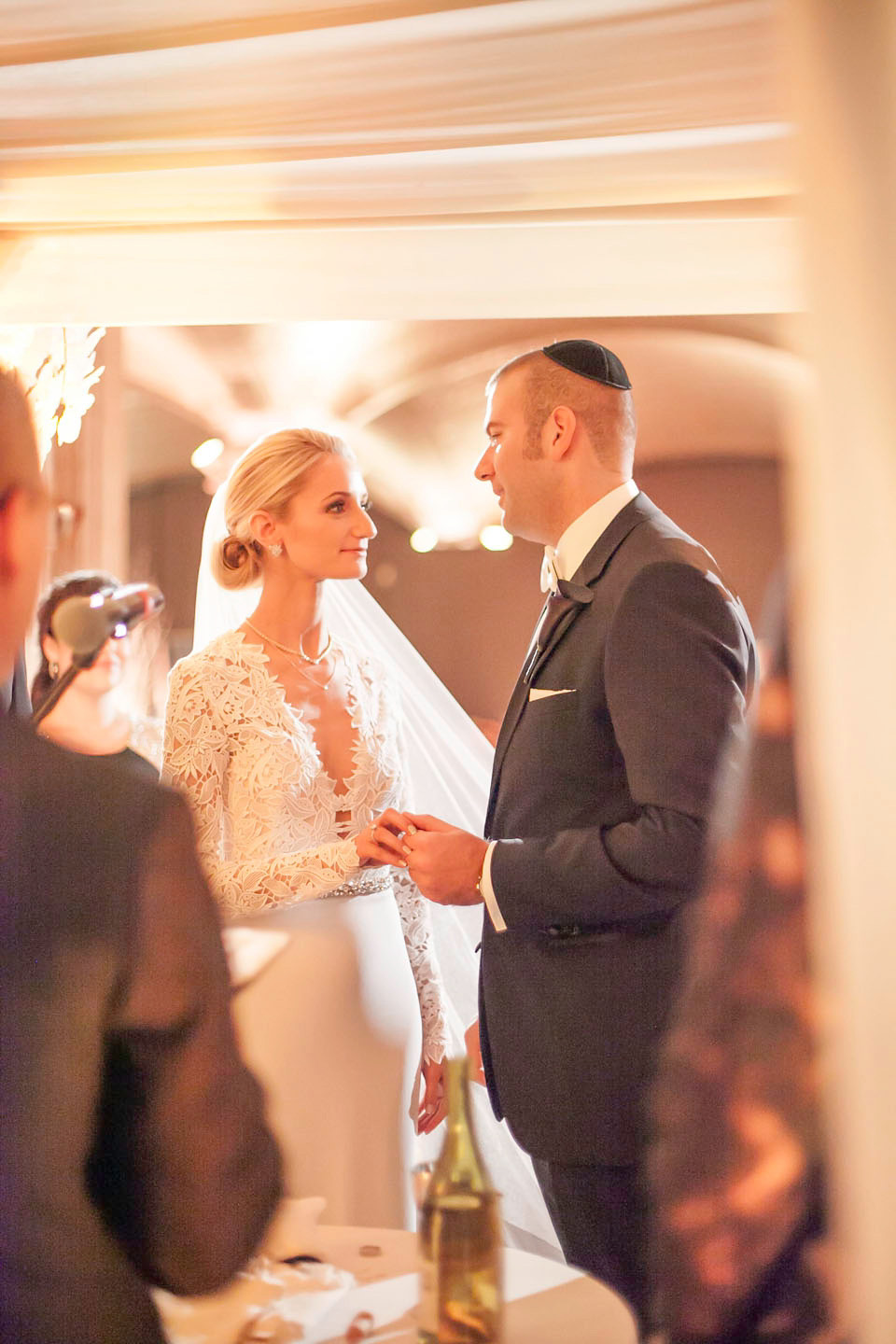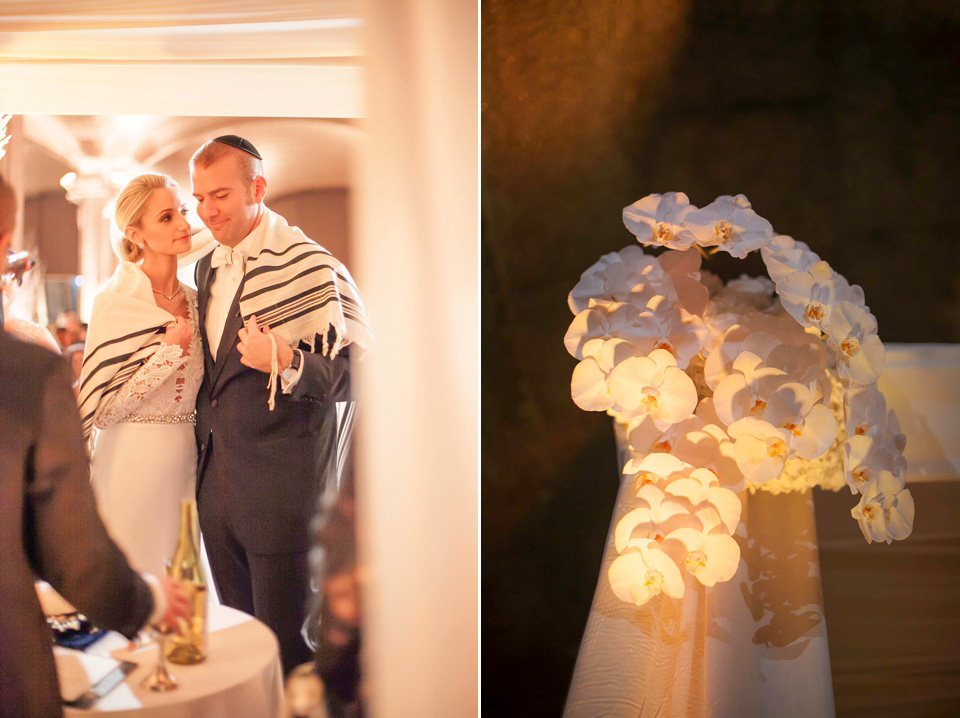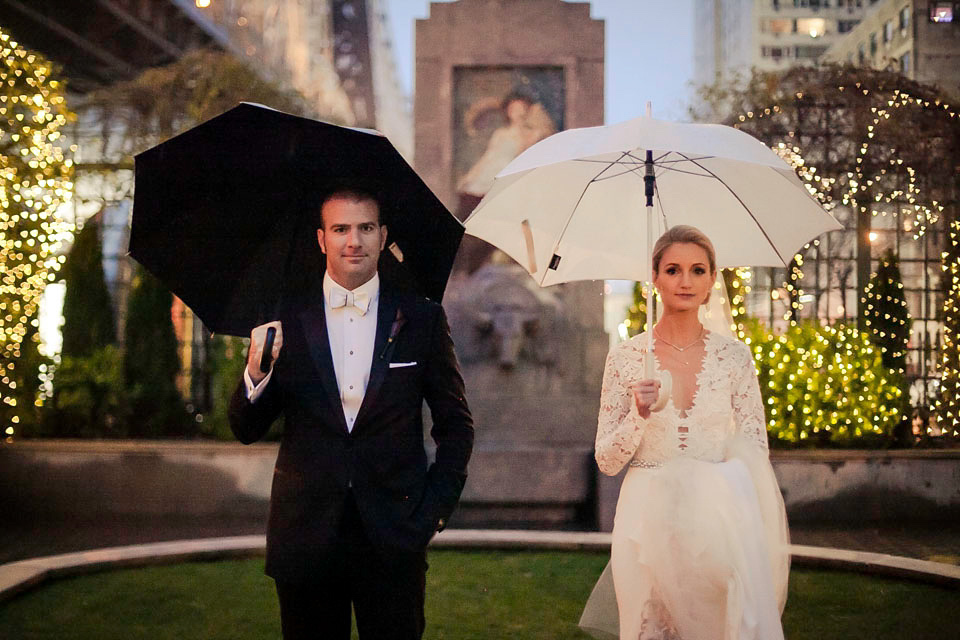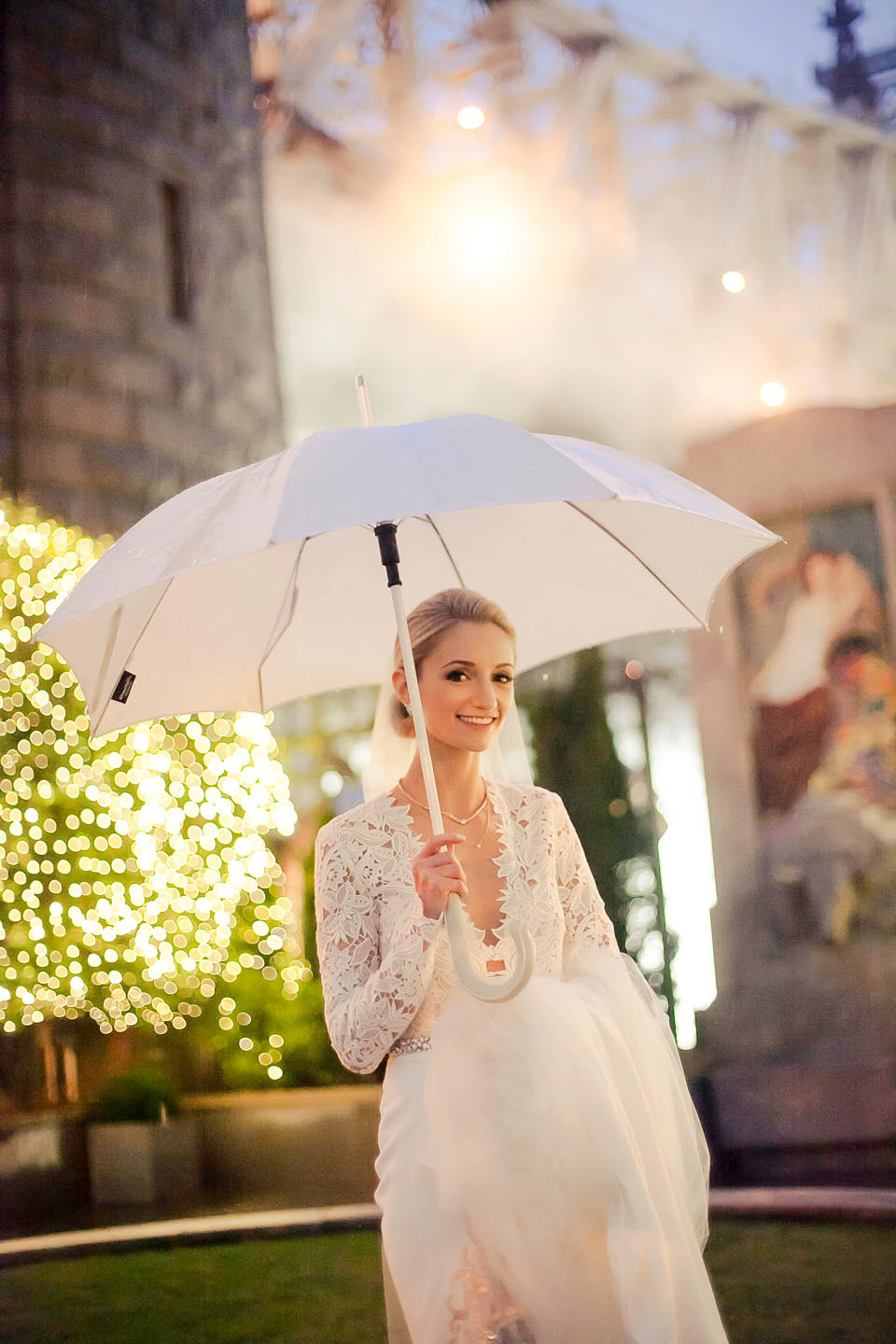 "For our table numbers, we used Etsy stores Cathy's Custom Prints for signs and The Stand Shop for sign stands.  We made a shortlist of our favourite, most meaningful New York street names to tie the city in."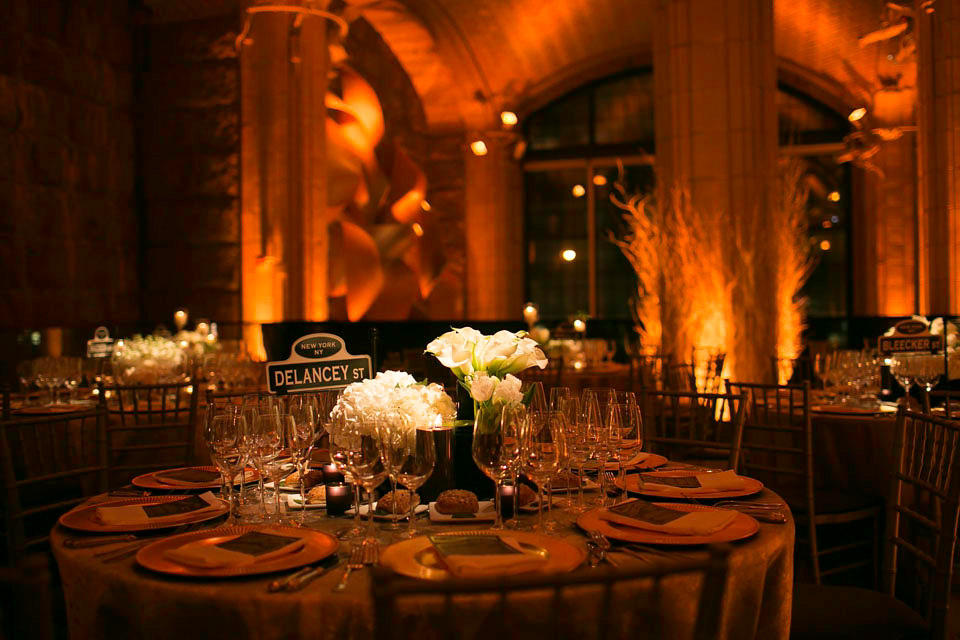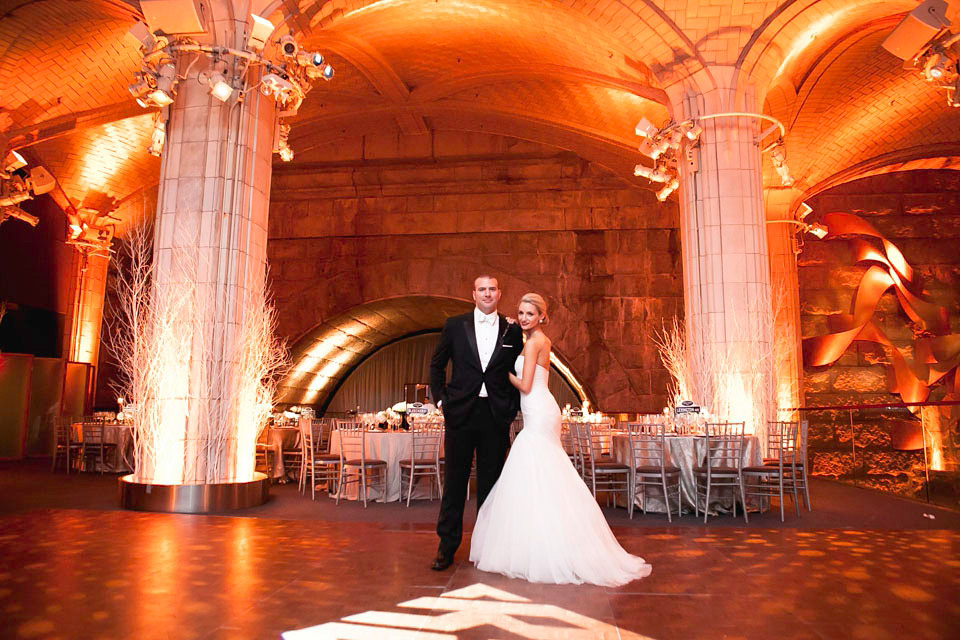 Pete Sauders Band (Hank Lane Music) provided the entertainment for the evening.
"Our guests still talk about how amazing they were!  We really couldn't have found a better band. Our first dance was to 'Make You Feel My Love',  by Adele."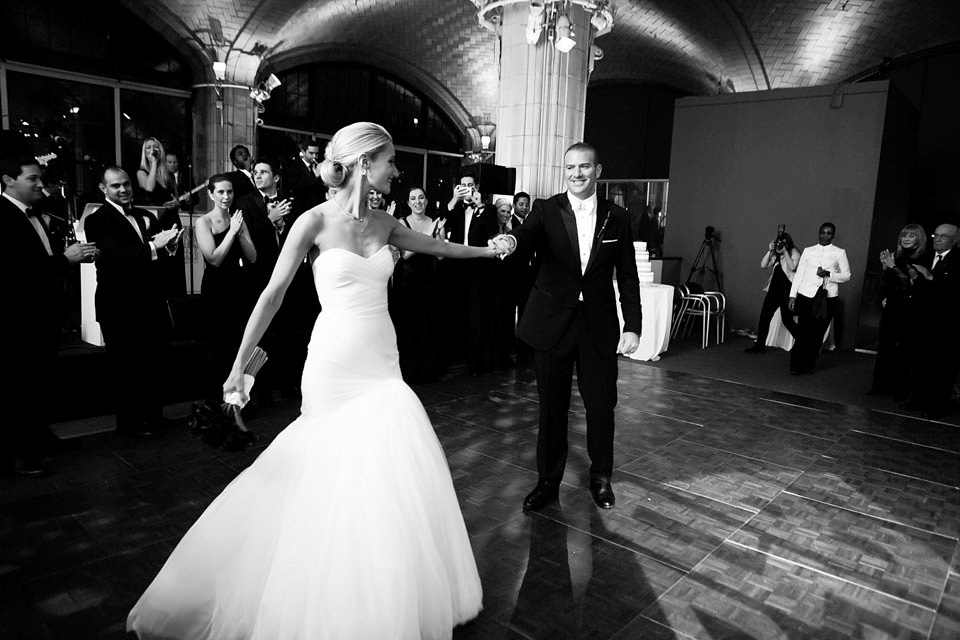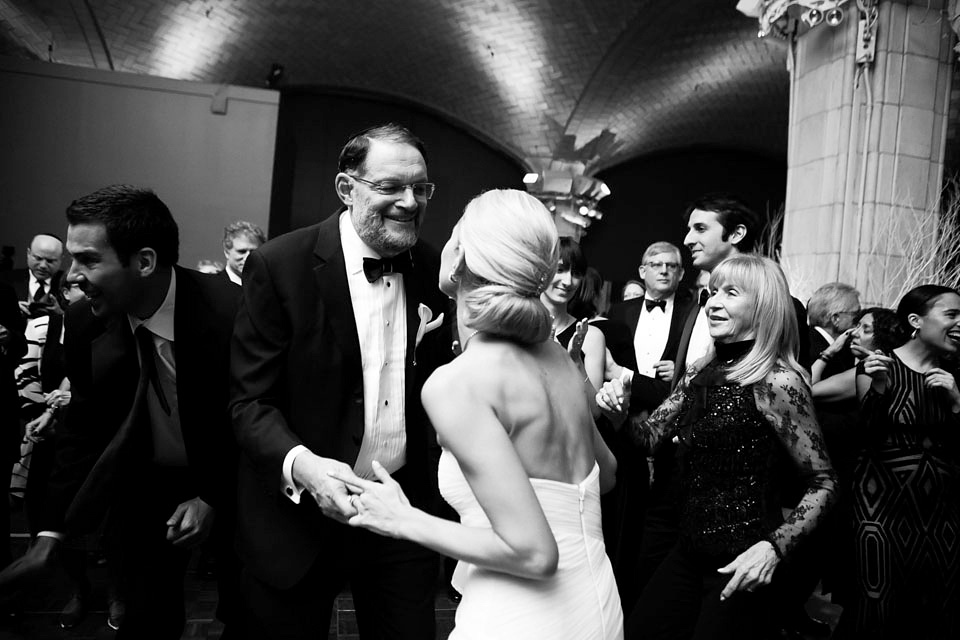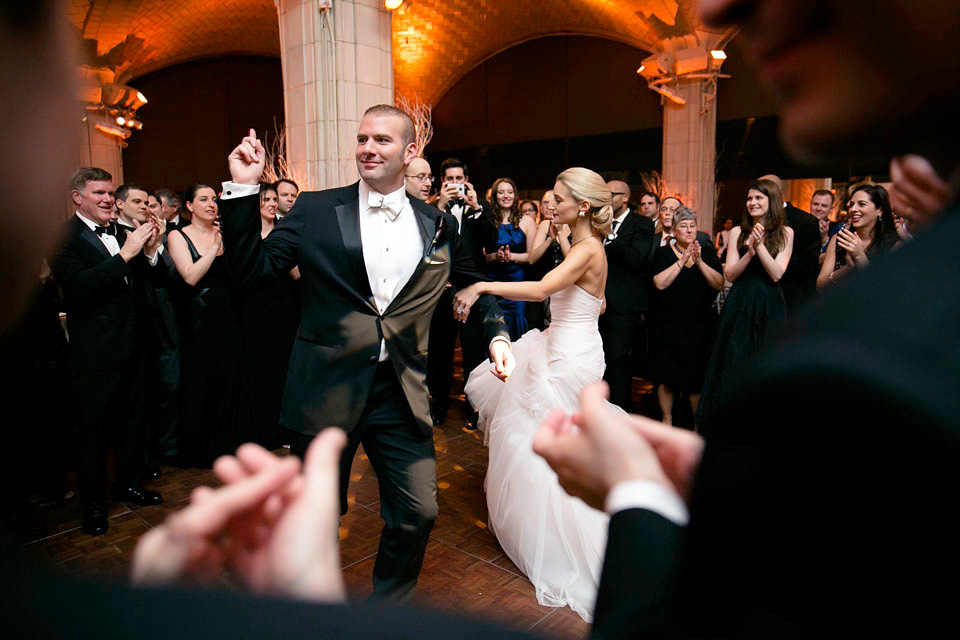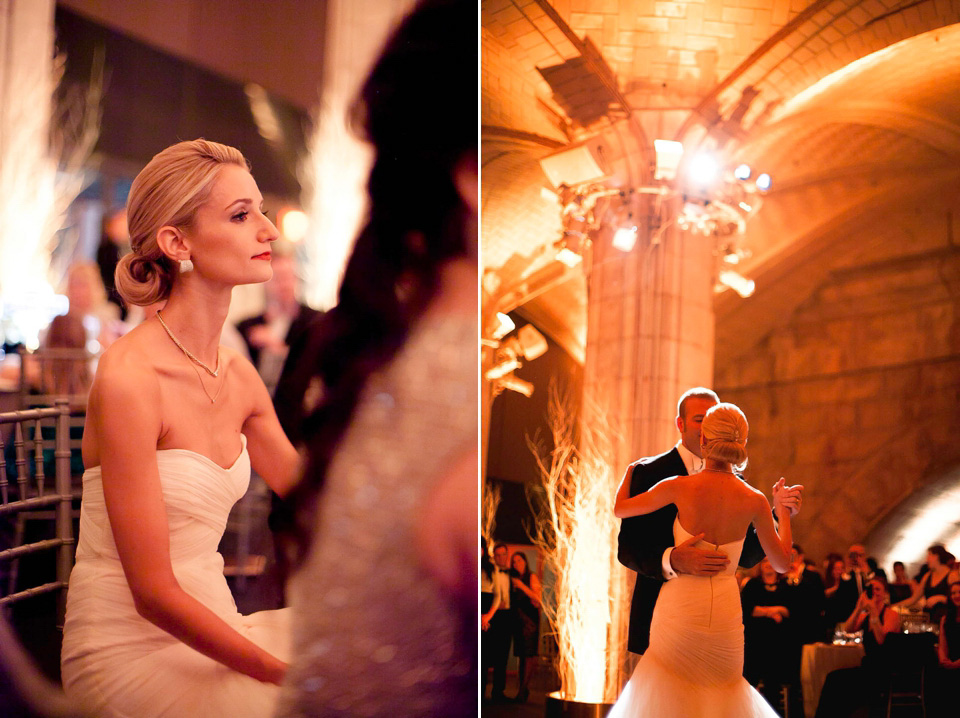 I adore this shot of the bride and her father – a #ShareTheHonestLove shot if ever there was one…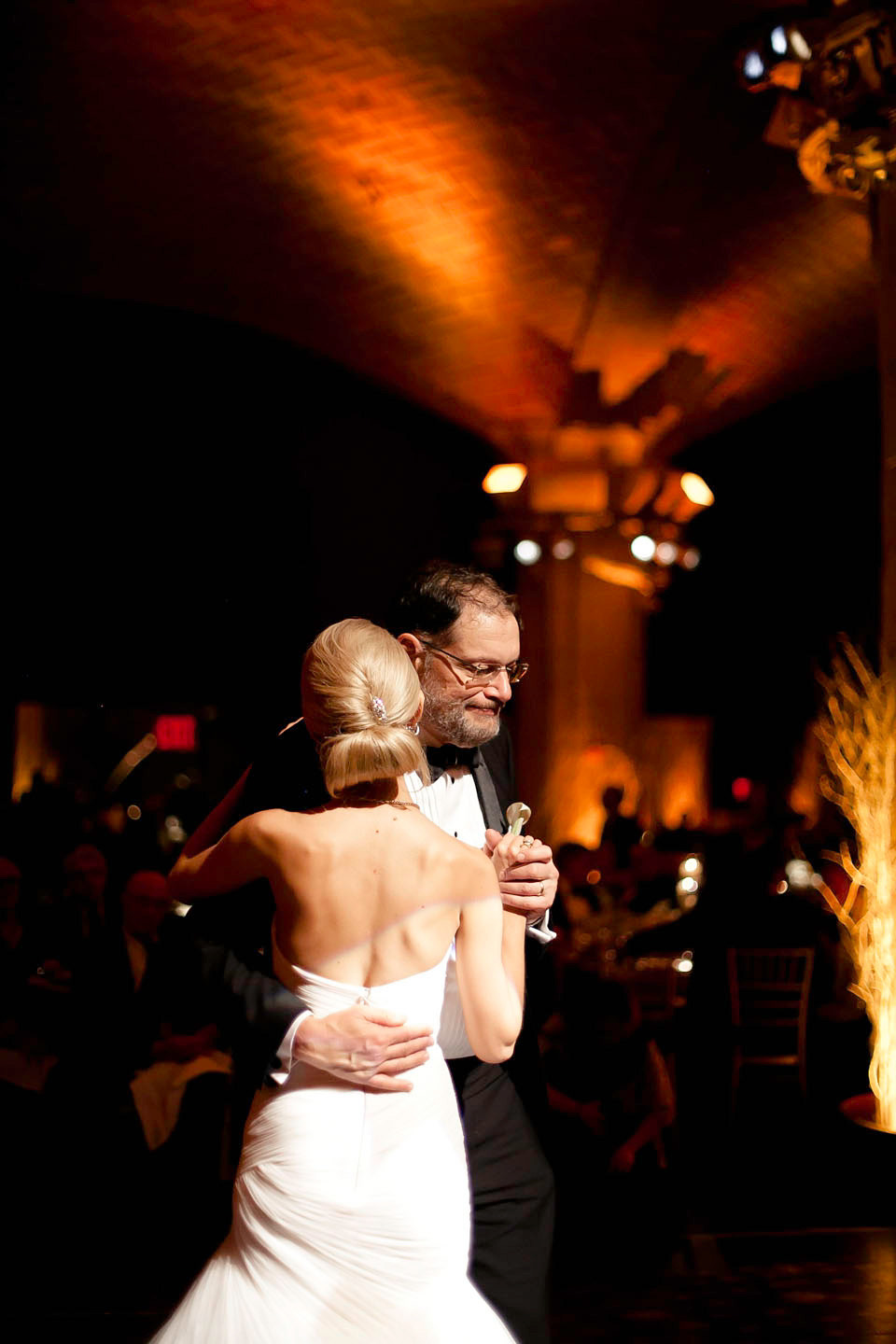 Words of Wedded Wisdom
"Go with your gut. There is no wrong decision. Don't let others trivialise your planning – it's a big, special, important day, and you're allowed to be the centre of attention and want everything to be perfect.
It won't be perfect; things will go wrong. Our caterer served the wrong food! You'll be too swept up to notice anything that goes wrong. You'll laugh later about all the silly things that may well have gone wrong anyway – and they'll be a part of what makes the memories so sweet and so special.
We would have eaten more though, and especially during the cocktail hour!"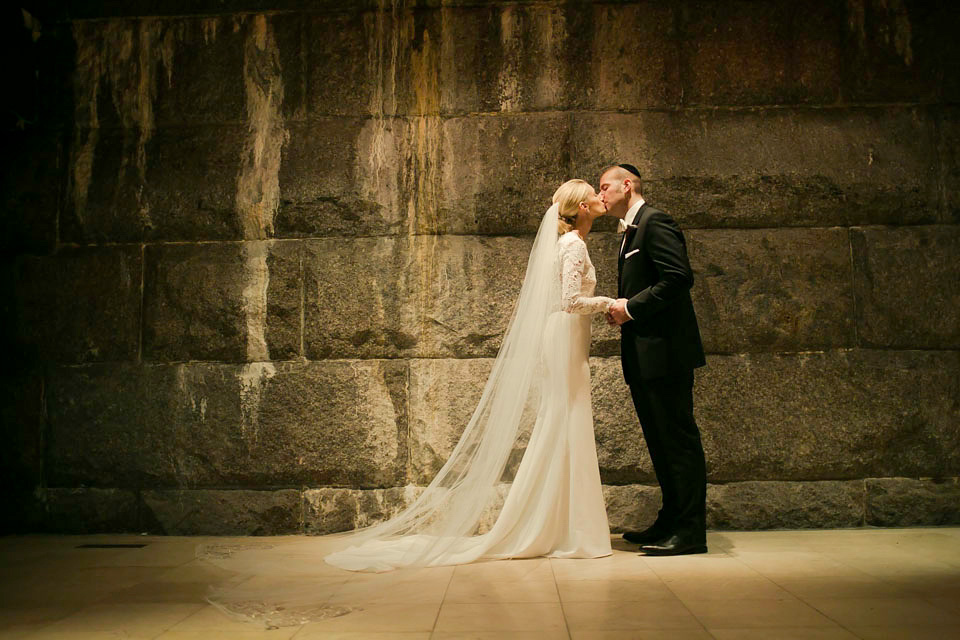 Amen to that! What sound advice – and what an absolutely spectacular day Rachel and Ben had indeed. Thank you for sharing it with us, and congratulations.
Love Rachel xxx
Photographer – Jacqueline Patton Photography assisted by Nan Doud Photography
Venue – Guastavino's (styled by Cathy's Custom Prints + The Stand Shop)
Bride's Dresses – Tara Keely from The Wedding Atelier in NY and Monique Lhuillier, NY
Bride's Shoes – Jimmy Choo
Bride's Veil – Reem Acra, via Tradesy
Perfume/Scent worn on the day – Elizabeth and James Nirvana Black
Earrings – Rented from Adorn (ceremony) and Haute Vault (reception)
Bridesmaids' Dresses- Each bridesmaid chose her own dress (various designers)
Bridesmaids' Shoes – Each bridesmaid chose her own shoes (various designers)
Flower Girl Dresses – Indigo Babies on Etsy
Page boy/young male assistants outfits – Men's Wearhouse
Hair and Make-up Artist – James Milligan (via Gloss and Glam)
Groom's Suit – Hugo Boss, Nordstrom + bowtie via Cordial Churchman on Etsy + Allen Edmonds shoes
Florist – Blade Floral Designs
Rings – Joseph Gann Jewellers (Boston, MA)
Catering – Esprit Events
Stationery (Invitations) – Ceci New York
Stationery (Menu Cards, Escort Cards, Programmes) – Minted
Table numbers – Cathy's Custom Prints + The Stand Shop
http://www.nandphotography.net/#new-jersey-new-york-san-francisco-wedding-photographer-nan-doud-photography