There are times when I go off to meet and interview wonderful people for Love My Dress that I have to keep reminding myself that I've not actually met them before. My journey into London to meet with the gorgeous Hannah and Alice of Belle & Bunty fame was absolutely one of these occasions.
You see, I fell for Belle & Bunty's heavenly unstructured silk bridal gowns some time ago and then, writing this feature about their Red Carpet Collection last year absolutely sealed the deal. And don't even get me started on their Instagram feed – talk about how to lose yourself for hours down an Instagram rabbit hole.
Photography Copyright (c) 2015, Julie Michaelsen
Alice's little pooch keeps the duo company during work hours
So, as you've have no doubt gathered by now, I was super excited to be invited to spend some time with Hannah and Alice at their North London boutique and oh my, I was smiling from the moment I stepped inside to be greeted by the warmest of welcomes.
"We've been here for nine years now," explains Alice. "Initially, it was a workroom for a tailor who used to work for Vivienne Westwood and her phone number is scribbled on the wall! When we bought the space, he handed on his scissors and measuring tape to us and it felt like karma."
These wonderful women, who met at the London College of Fashion, have continued in a way that the previous occupant would no doubt approve of for the building now houses not only the boutique but also the studio and all Belle & Bunty gowns are made to order in London.
"Brides are trusting us with the most important day of their lives so keeping production local is very important to us," says Hannah "We personally keep an eye on every gown as it's being made and we know exactly what's going on during every stage of production."
And it's the personal touch that makes wedding gowns from Belle & Bunty so special. Firstly, each and every gown is made to order so there's a huge amount of flexibility in the designs that can be tweaked and changed as needed as Alice explains:
"We create our dresses 'on the person' and all our designs work with the body. Our gowns are all long which gives us more options in terms of train design and size and there's no boning in our designs either so whether you've got a longer or shorter body, we can adjust your gown to fit you perfectly."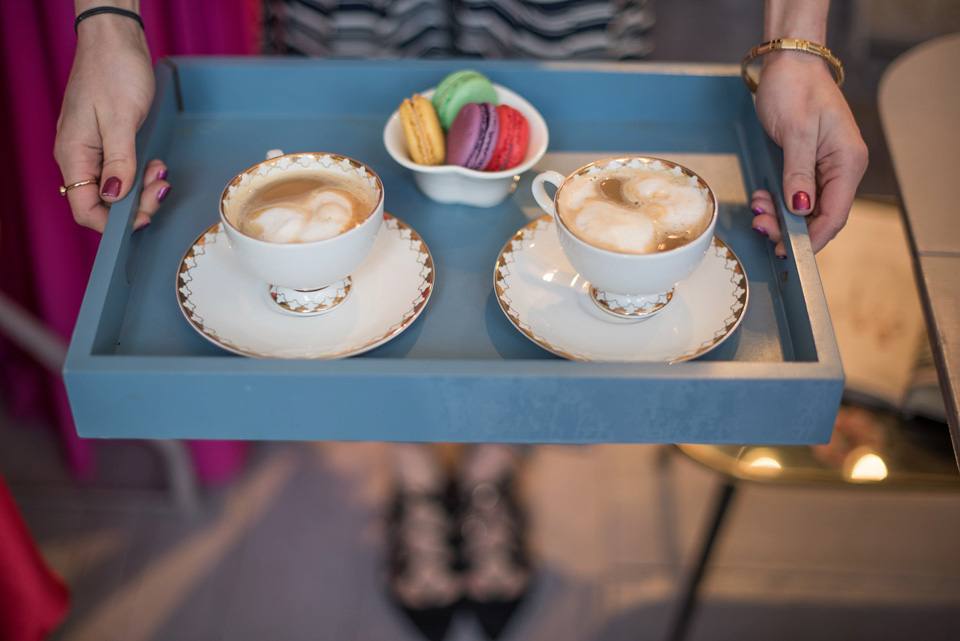 Belle & Bunty bridal gowns are always made from delicious silk, even the linings, and this is, as Hannah says, perfect for wedding dresses:
"Silk is simply incomparable when it comes to wedding gowns. It feels wonderful and it's so comfortable. You can wear it all day, you can dance in it and it will always look and feel fantastic. Silk also helps to regulate your body temperature, which makes it perfect for brides. If you're getting married in winter it will stop you getting too cold and it will cool you down in the summer."
Alongside the silk, wedding dresses from Belle & Bunty are adorned with some of the most beautiful lace I think I've ever seen.
"We're continually looking for the best laces to work with our gowns," says Alice. "It has to work with the silk so it needs to drape and flow. It can't be stiff or inflexible because that wouldn't work with our designs. We're always looking for new designs and we're both total lace addicts!"
And as we look through the dresses themselves, I admit to lusting after a number of the designs. Firstly, there's Ophelia with a lace layer of a blush gown that highlights the stunning patterns on the lace. Deep godets in dotty tulle add wonderful movement to the gown the lace edges are all hand-stitched. Petal is another favourite among Belle & Bunty brides and it's easy to see why – it's incredibly flattering to wear with a sophisticated appeal whilst the backless design is achingly attractive.
"Belle was my wedding dress," smiles Alice. "There's five metres of fabric on each layer of the skirt and the pleated top works fantastically, whatever size you are. It is such a popular gown and I love it."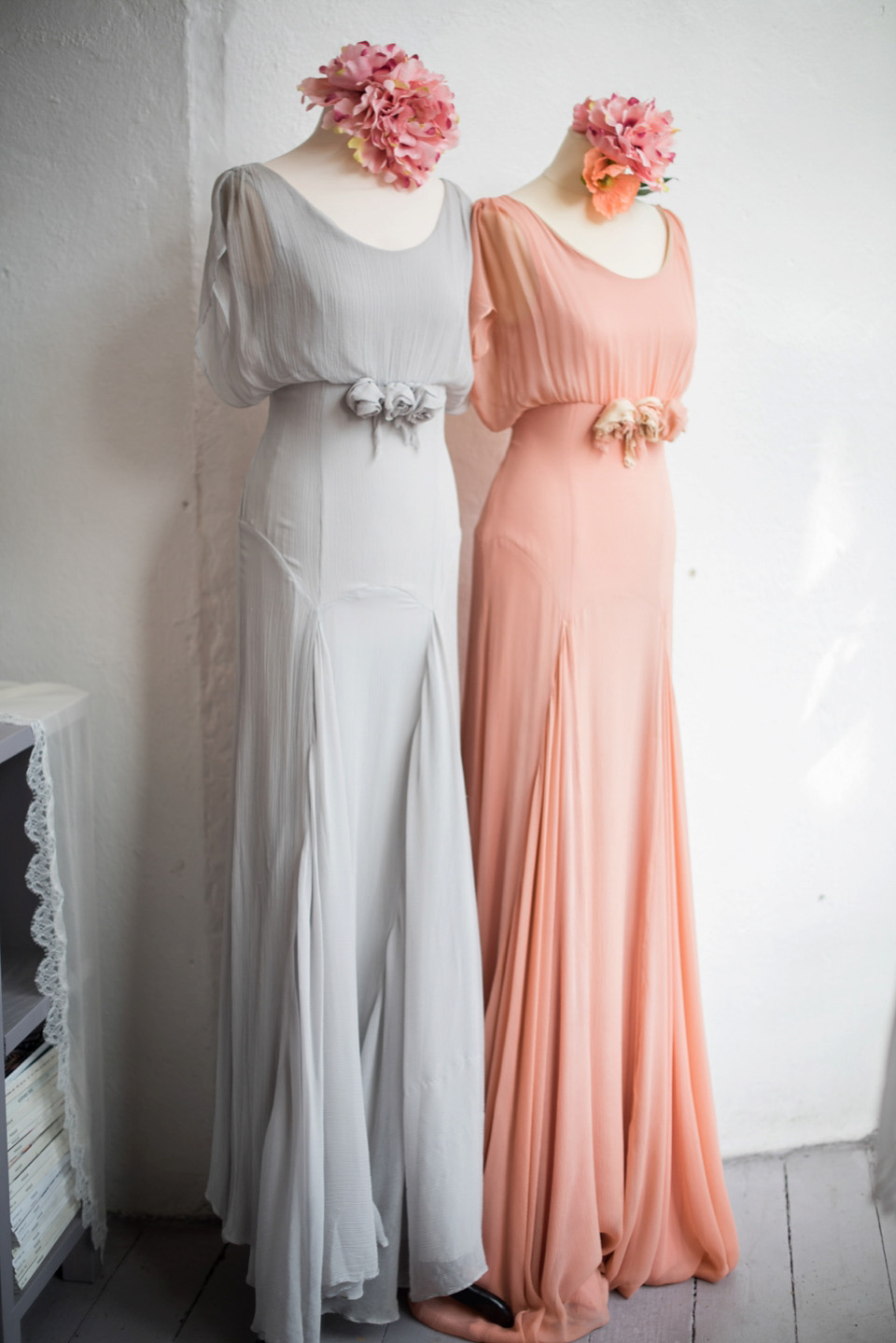 "We've also developed a separates range," says Hannah. "It's come from listening to our clients and their requests. We thought 'we'd want that' so we've designed tops and skirts that look amazing together as a wedding outfit but can be worn afterwards. 'Daisy' for example is a silk top with lots of lovely lace and you could wear this with a different skirt for special occasions or even with jeans if you wanted!"
"Designing bridal ranges is very different to designing fashion collections," explains Alice. "You have more time with bridal, you can perfect each gown and introduce them slowly. That doesn't happen in the fashion world where there's continual pressure to complete new collections and replace designs, even if they're selling well. We love designing intricate gowns and we can grow our collections organically."
Belle & Bunty gowns are now stocked at twenty boutiques across the UK & beyond but their London boutique remains the focus point for a huge number of their clients, with some flying in from Europe and even further afield for appointments.
"Ideally, we like to have at least six months to make each dress," says Alice. "When brides come in for their first appointment with us, it's really relaxed. We give them as much help as they want and make everything as easy as possible. We always encourage brides to try on every style of gown to be sure that the one they've chosen is absolutely right for them. After that, the dress is made, usually we have two fittings and then the final alterations are made. It's a really personal service and we like to see all our brides."
"It's a very consultative service," agrees Hannah. "Our clients are often quite confident, they know their style and appreciate great workmanship so there's no need for us to be high-handed or dictatorial. It's a team effort and we're helping brides through the process which is why we enjoy our work so much."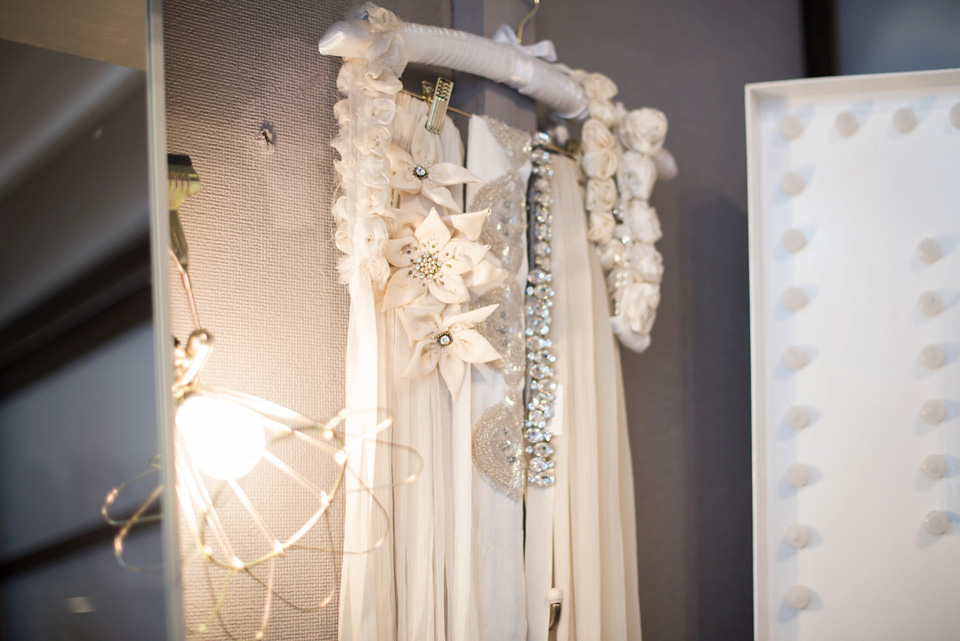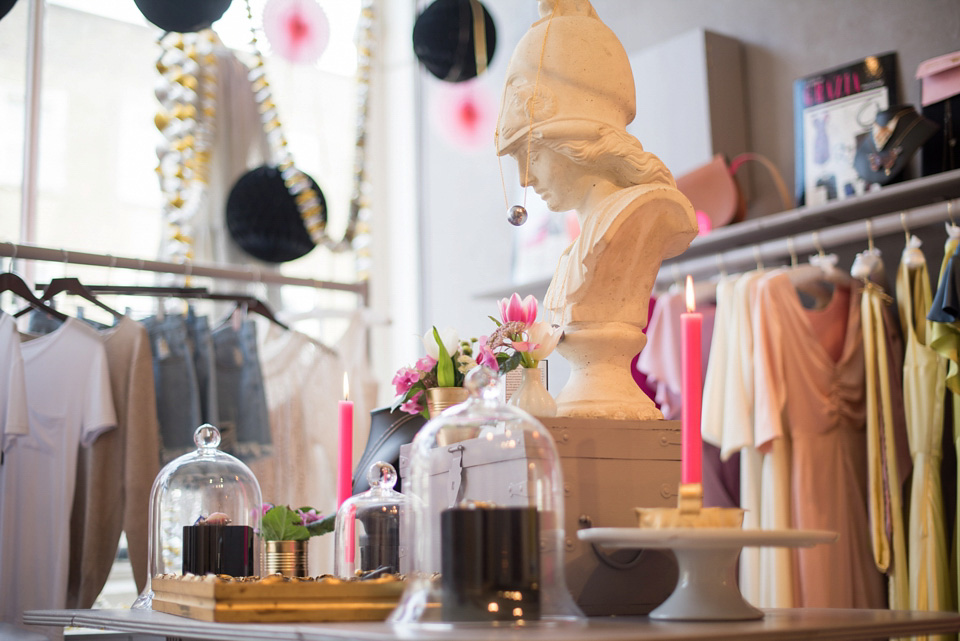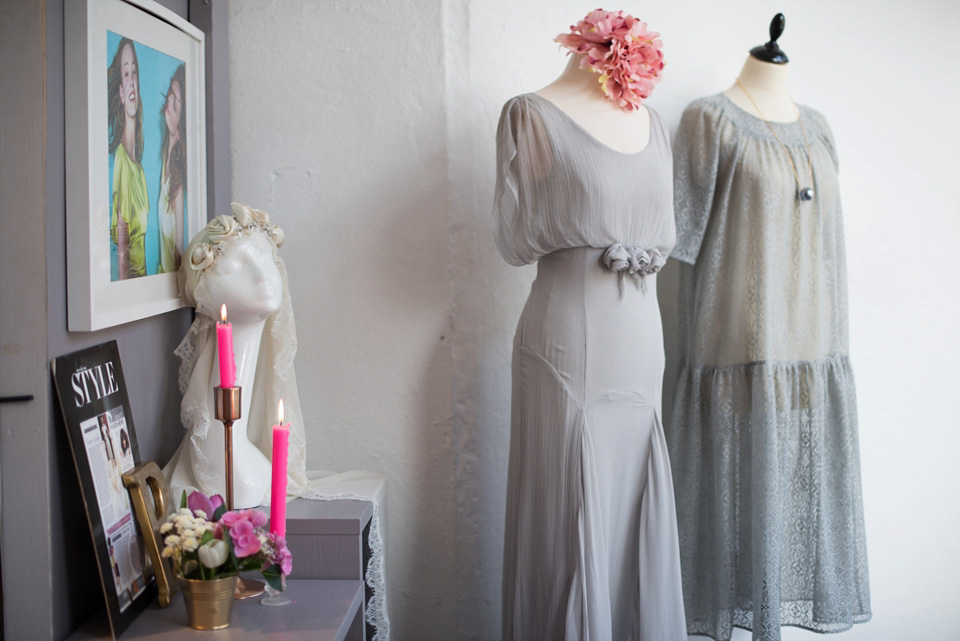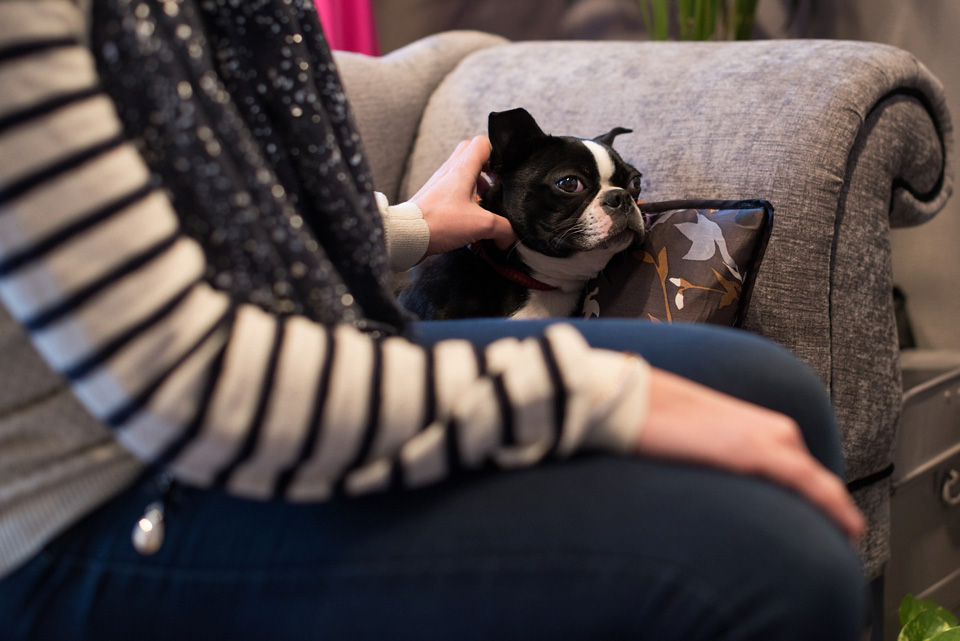 And for me, spending time with two such creative and inspiring women was a hugely enjoyable treat. The boutique is a delight, housing not only the bridal and Red Carpet collections but also the Belle & Bunty Loves lines which have come from their hugely popular Instagram feed (see, I told you it was great!) and it took all my willpower not to walk away with some 'essential purchases' of my own.
In my mind, there's no doubt that Belle & Bunty is more than a bit brilliant. Wonderfully designed, carefully made wedding dresses that understand the needs of the women who'll be wearing them. Luxurious and stylish, free-spirited and feminine, it's a pleasure getting to know Belle & Bunty.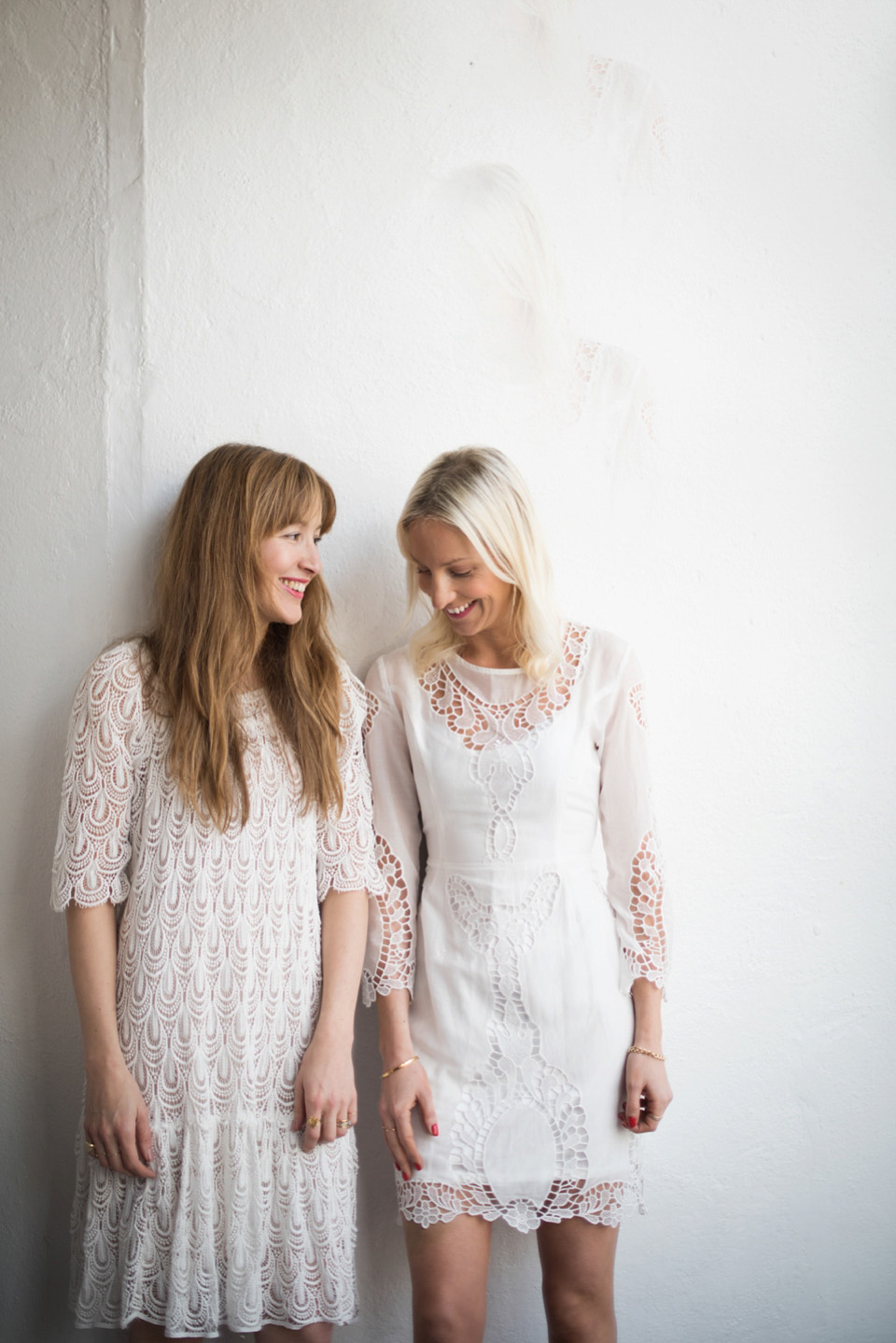 You can view the bridal, bridesmaids and ready-to-wear collections online and shop Belle & Bunty Loves from the website too. If you'd like to contact Belle & Bunty, do get in touch and you'll find them on Instagram, Twitter, Facebook, YouTube and Pinterest.
You can also browse through some beautiful real wedding features on Love My Dress featuring brides who wore Belle & Bunty via this link.  Here's a little teaser for you…
Have a very lovely morning all,
Love Tamryn x
Photography – Julie Michaelsen
Light Up Letters – Doris Loves