And here we are at the weekend again and it's been a splendid week here in the Berkshire countryside with sunshine and spring pretty aplenty. I do hope that wherever you are, it's been just as lovely. I'm happy to say that the beauty continues today and I'm so excited to be able to share with you not just one, but two absolutely stunning new collections from the amazingly talented bridal accessories designer, Debbie Carlisle.
Dear readers, say hello to 'Enchanted' and 'Limelight'…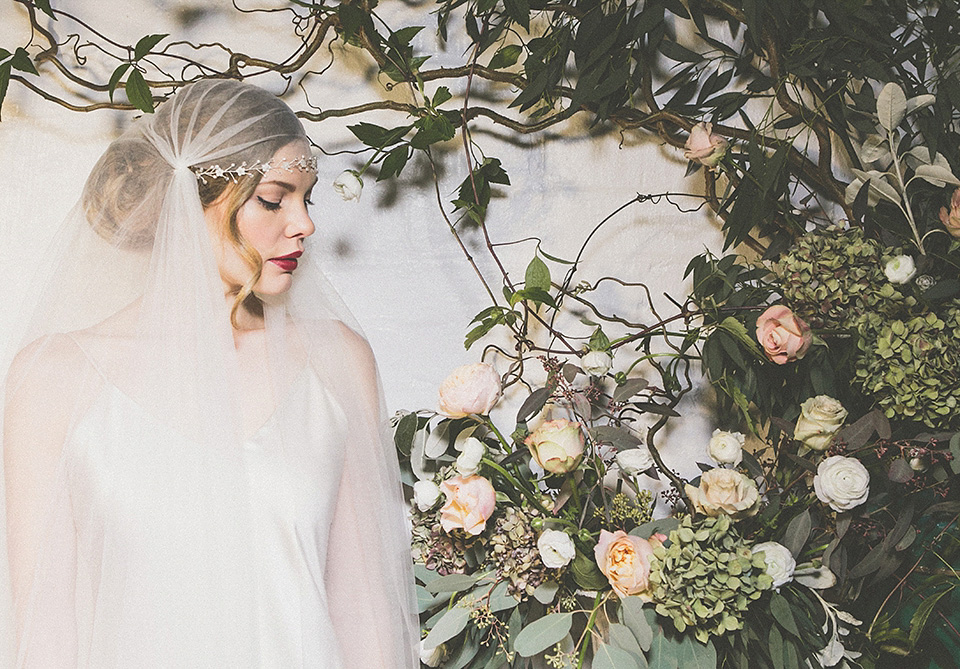 Firstly, let's take a look at 'Enchanted' – delicate, ethereal, botanical-inspired wedding hair accessories that are perfect for boho brides. The hair vines, circlets and headbands have a delightfully natural, unstructured quality and are perfect for brides who love wildflowers, woodlands and rustic style.
'Limelight' on the other hand will certainly propel you into the spotlight as it's all about vintage Hollywood-style glamour. This collection is full of art deco inspired design cues and embellishments and will suit both black tie and vintage-inspired celebrations.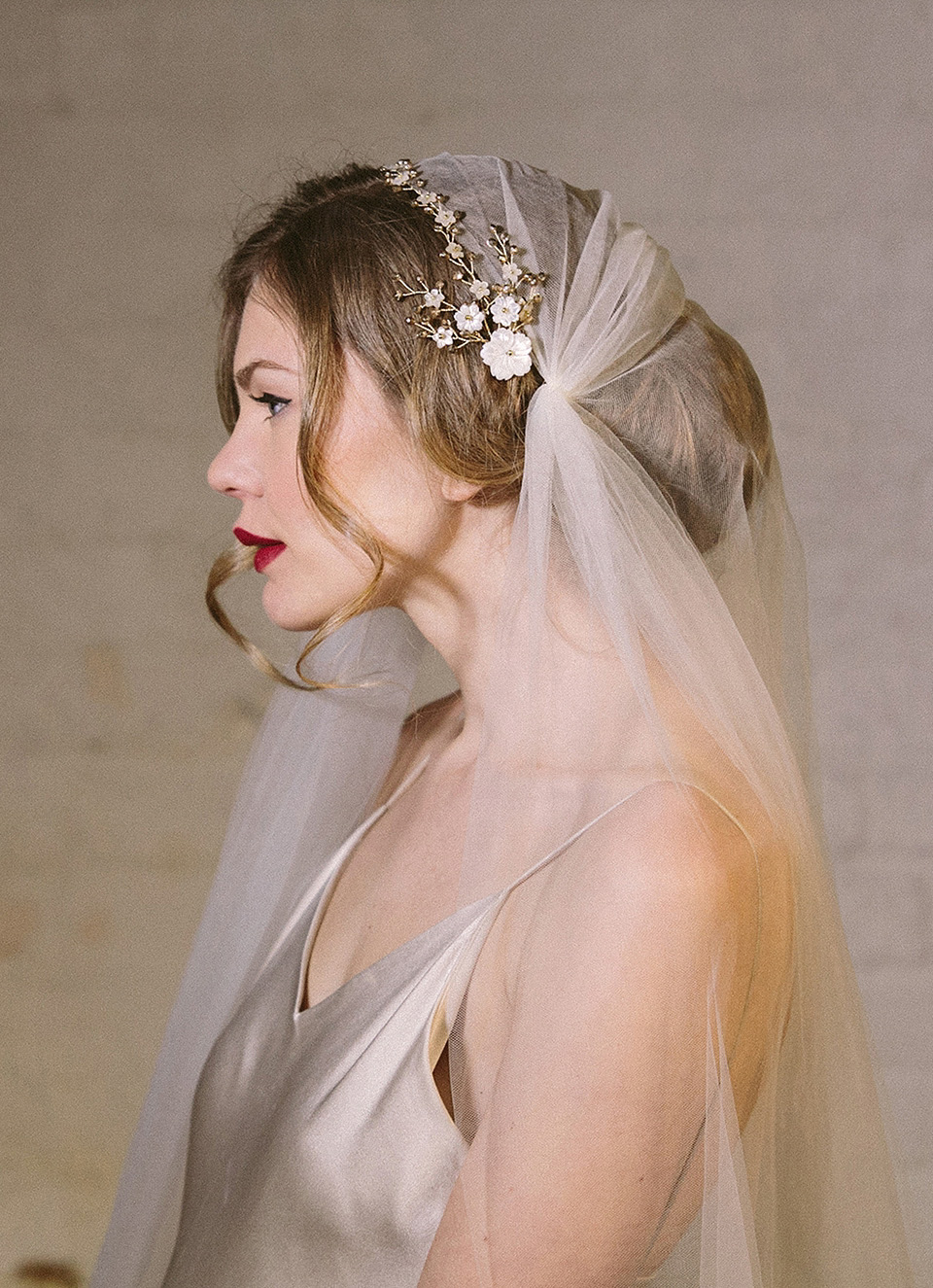 I love both collections and adore the effortless way that Debbie blends bohemian styles with elegant, unashamed glamour. I also applaud the fact that every headpiece is handmade by Debbie in her studio so you're going to be wearing something unique that will no doubt become a treasured heirloom.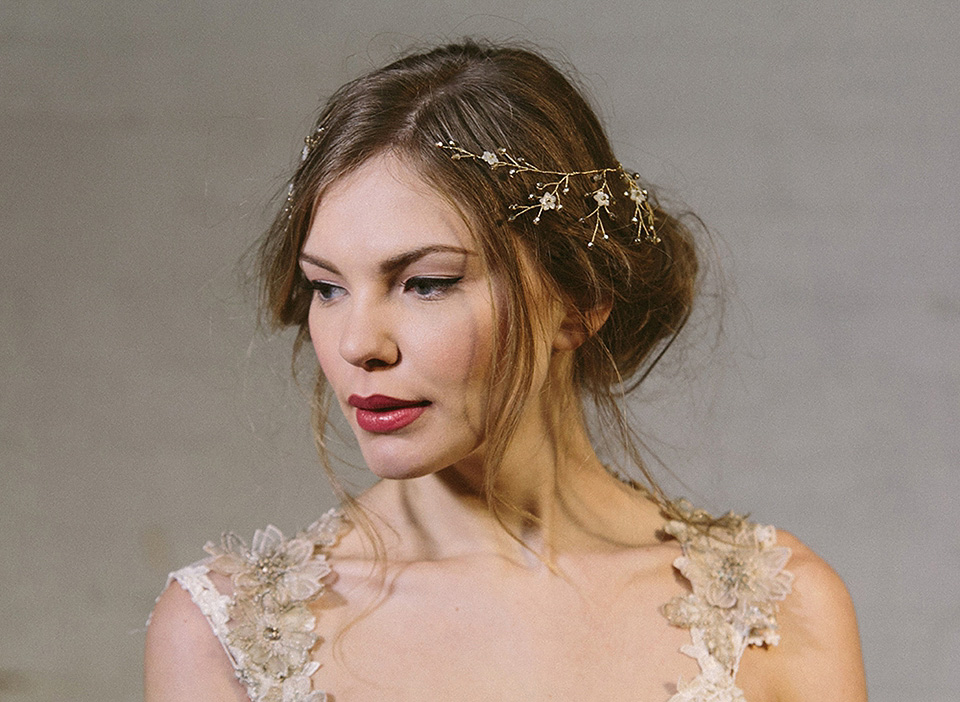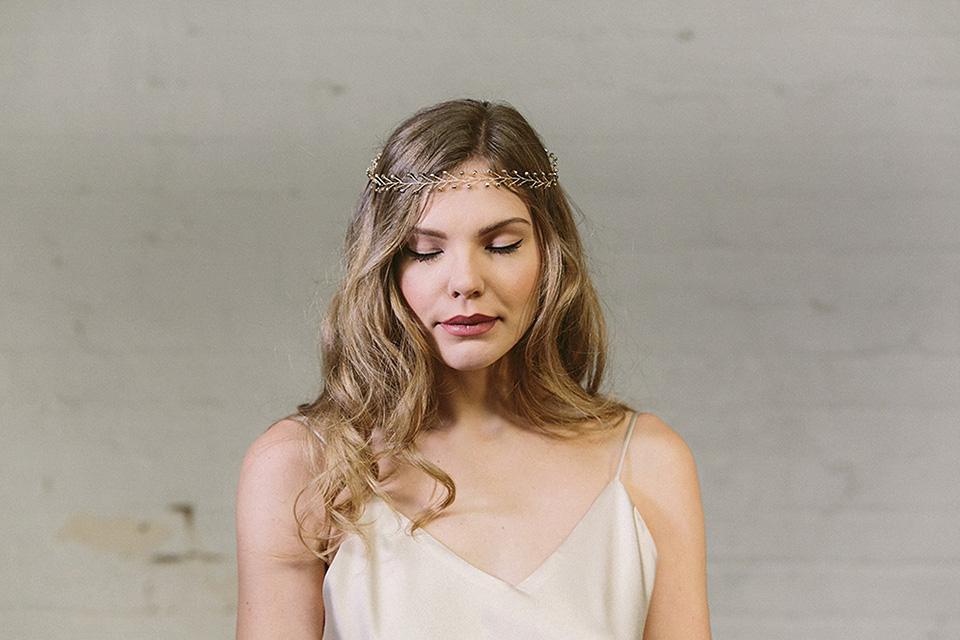 "Apart from trying to create unique designs, I work really hard to source beautiful materials and to ensure my designs are luxurious pieces that are as wearable and comfortable as they are beautiful," says Debbie. "All of my traditional headbands are wrapped in satin ribbon to make sure they're comfortable all day long and I also offer ribbon tie headbands as they're ideal if you're not keen on wearing a more traditional headband – often you'll forget you're wearing them!"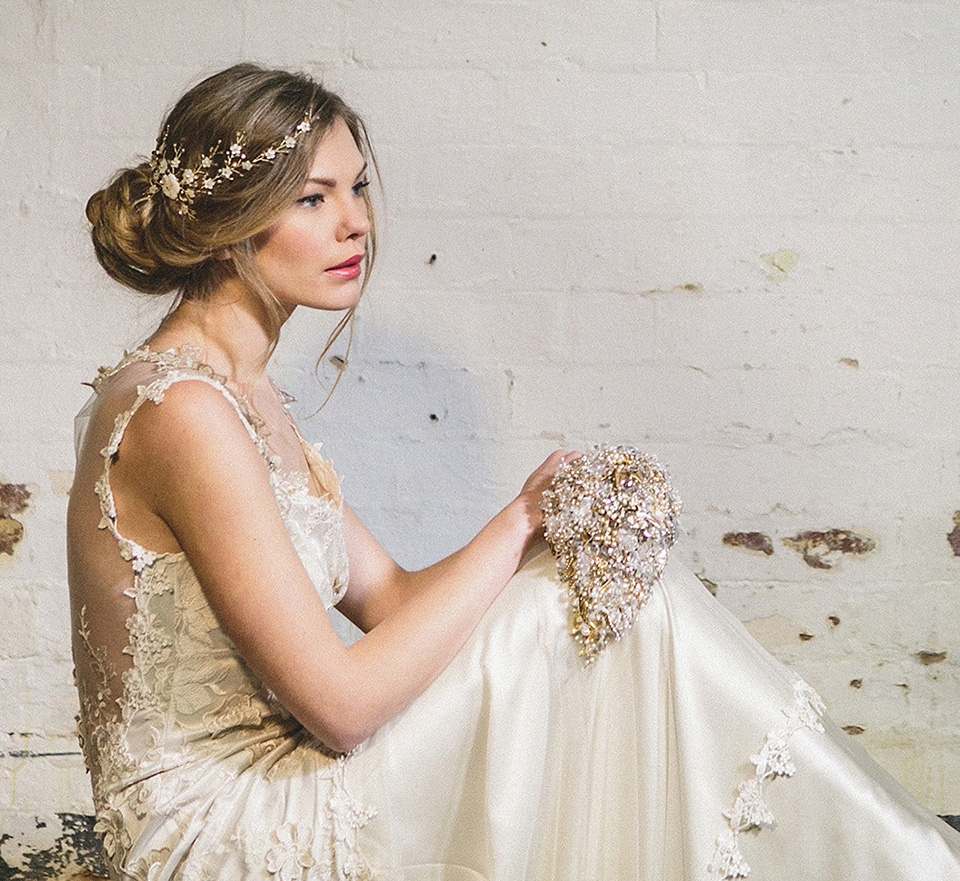 Debbie is also incredibly well known for her spectacular vintage jewellery bouquets and she loves to work to incorporate sentimental family jewellery, beads or buttons into these bouquets as reminders of special loved ones. In fact, it's the signature teardrop shower brooch bouquet that Debbie made for her own wedding that inspired her to launch her business:
"It all began with my own wedding in 2009 when I was struggling to find the kind of accessories that I wanted for my day. I made bouquets for myself and my bridesmaids as well as my own headpiece and after my honeymoon I just kept on making accessories – I was so full of ideas, I couldn't stop! Eighteen months later I was able to quit my day job and run my dream business full time. I can honestly say that getting married absolutely transformed my life for the better!"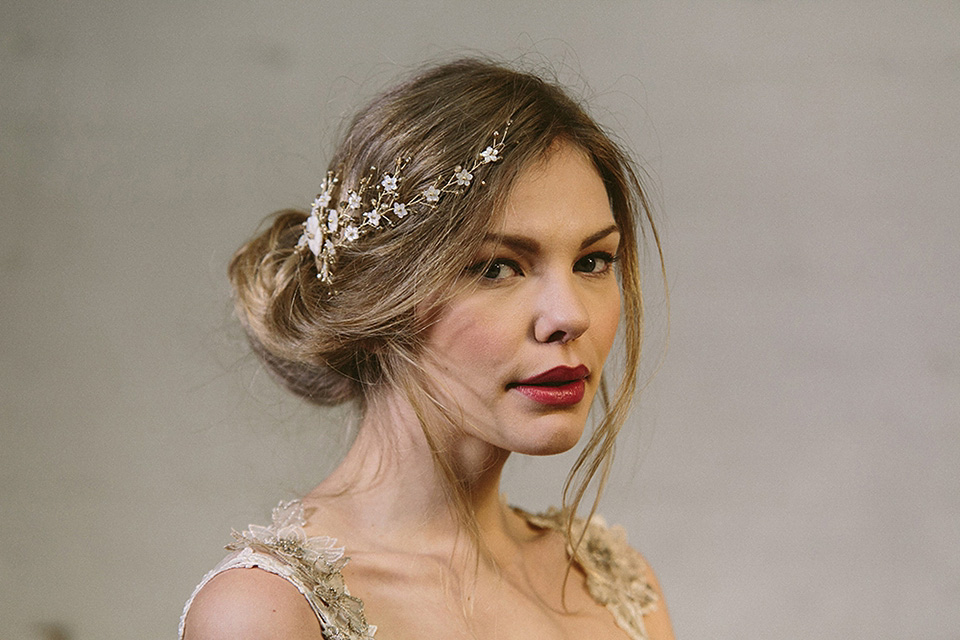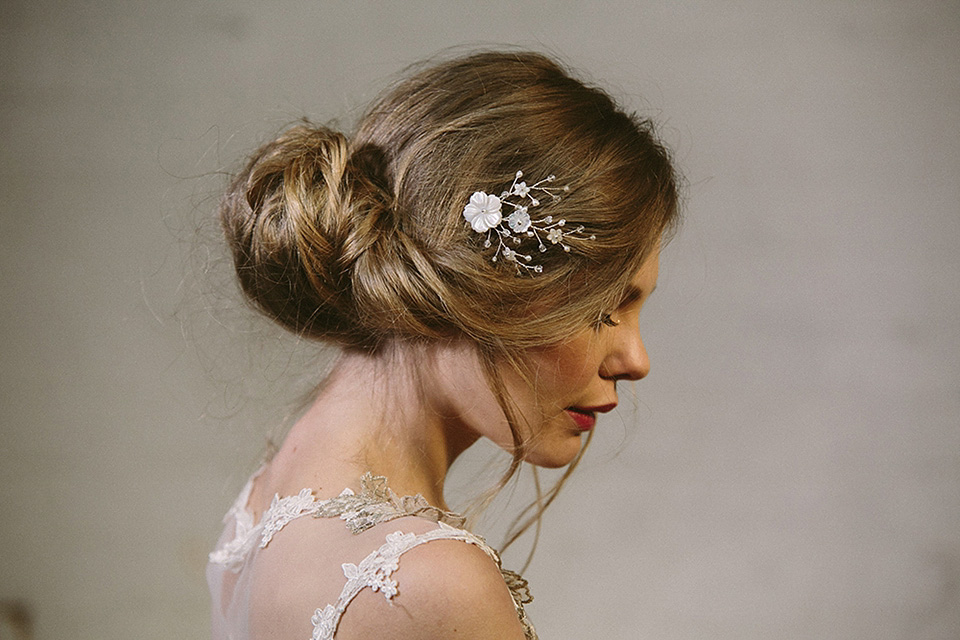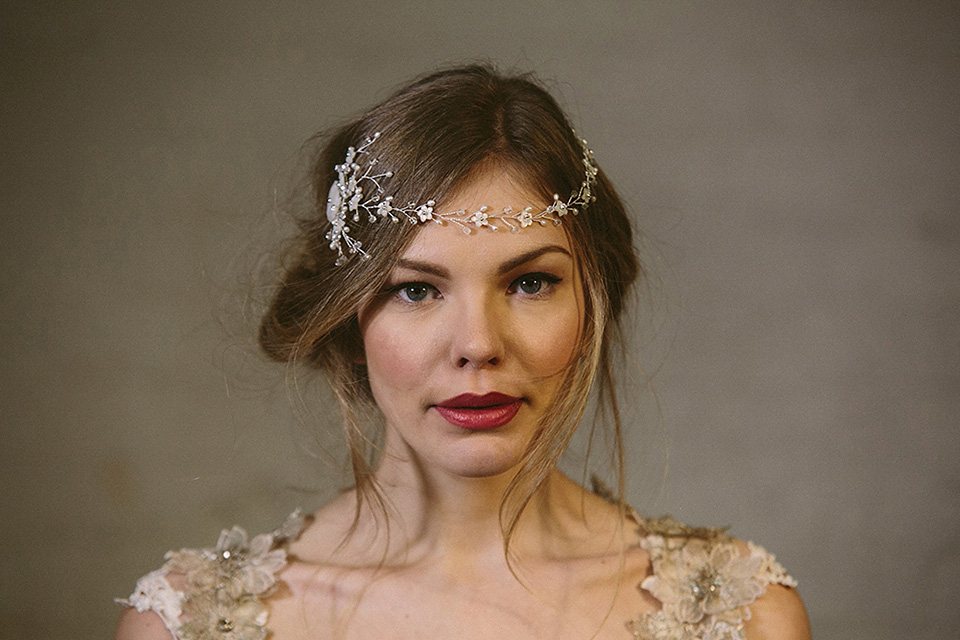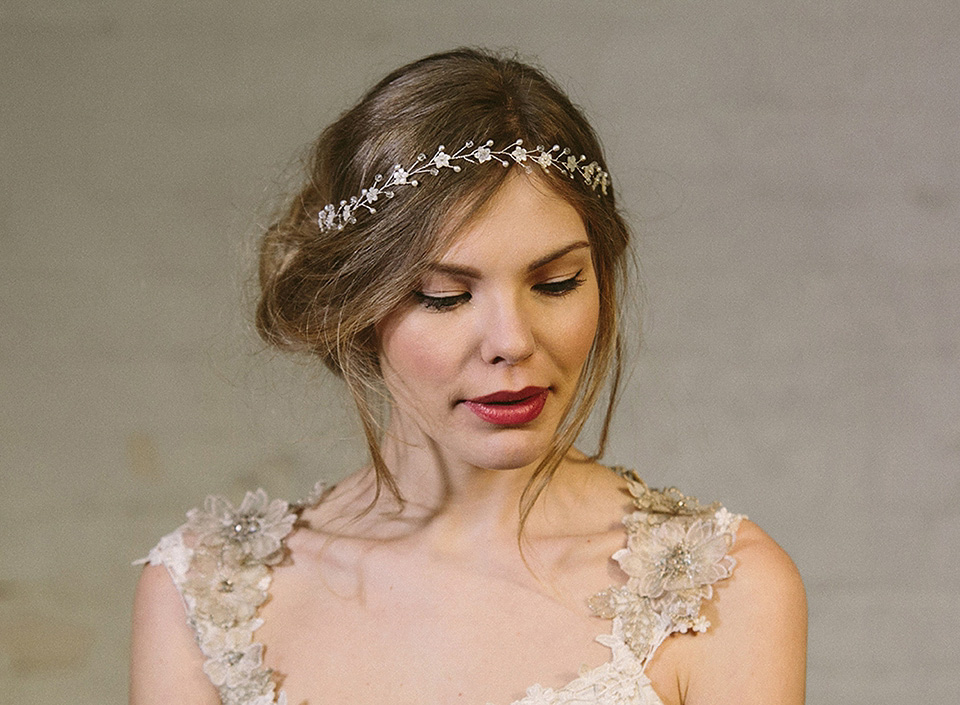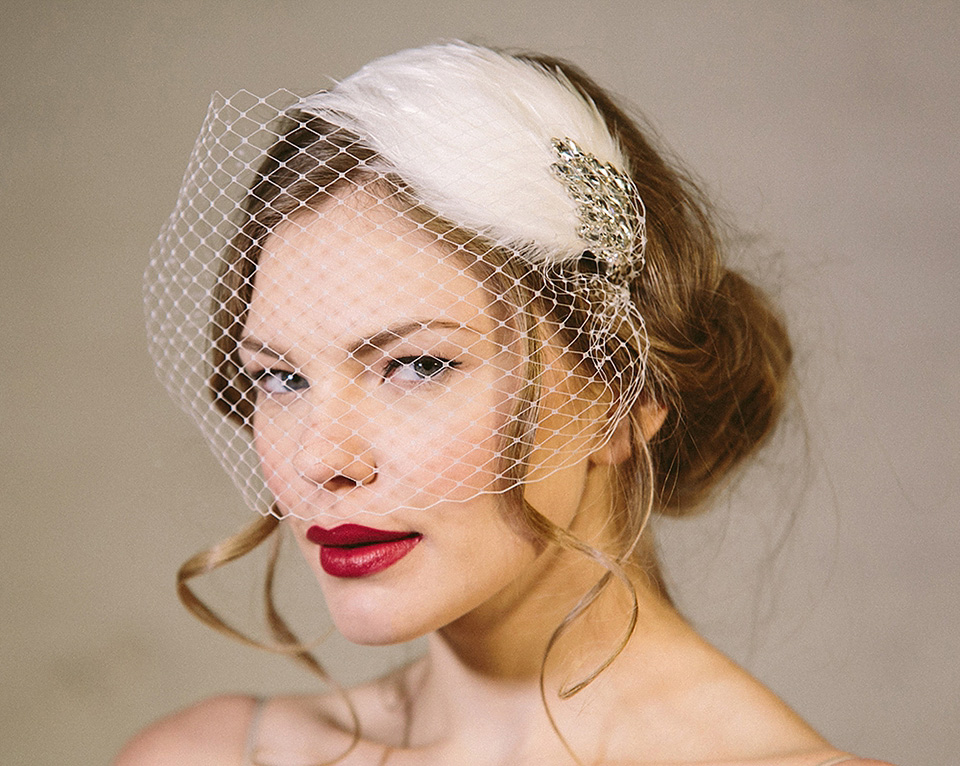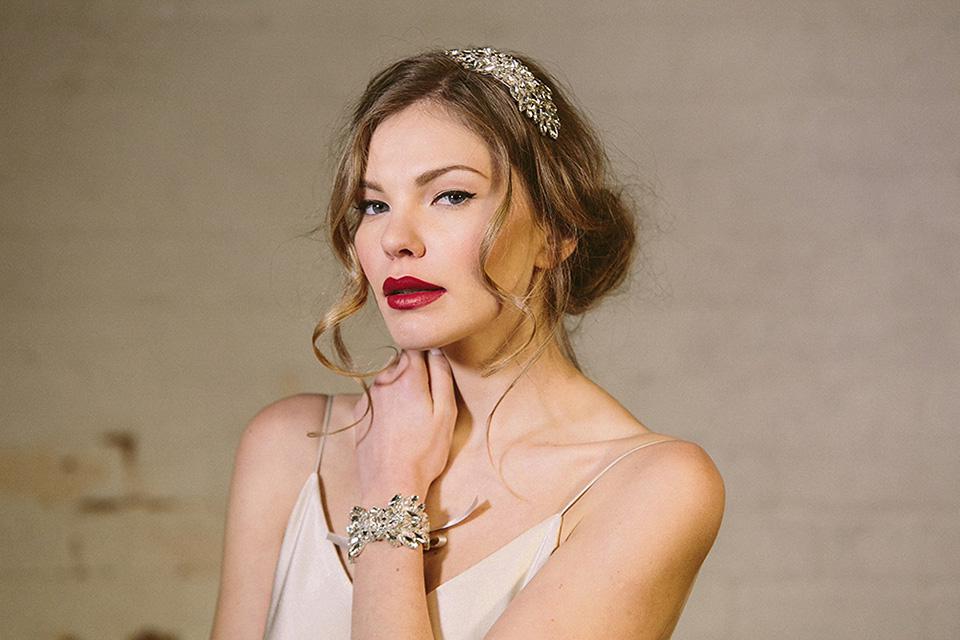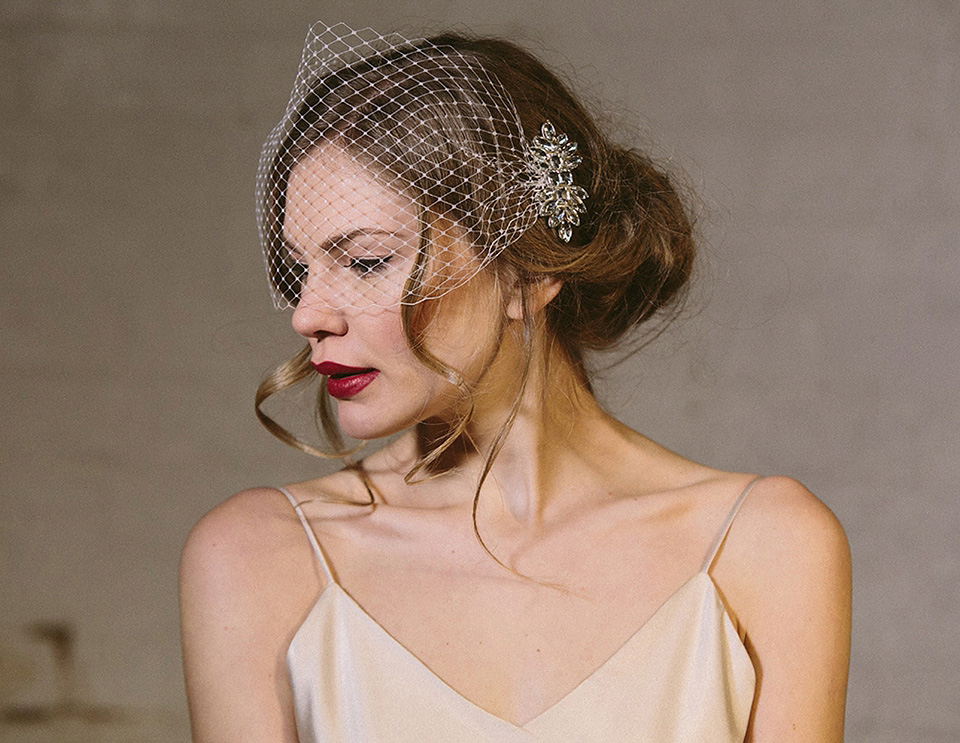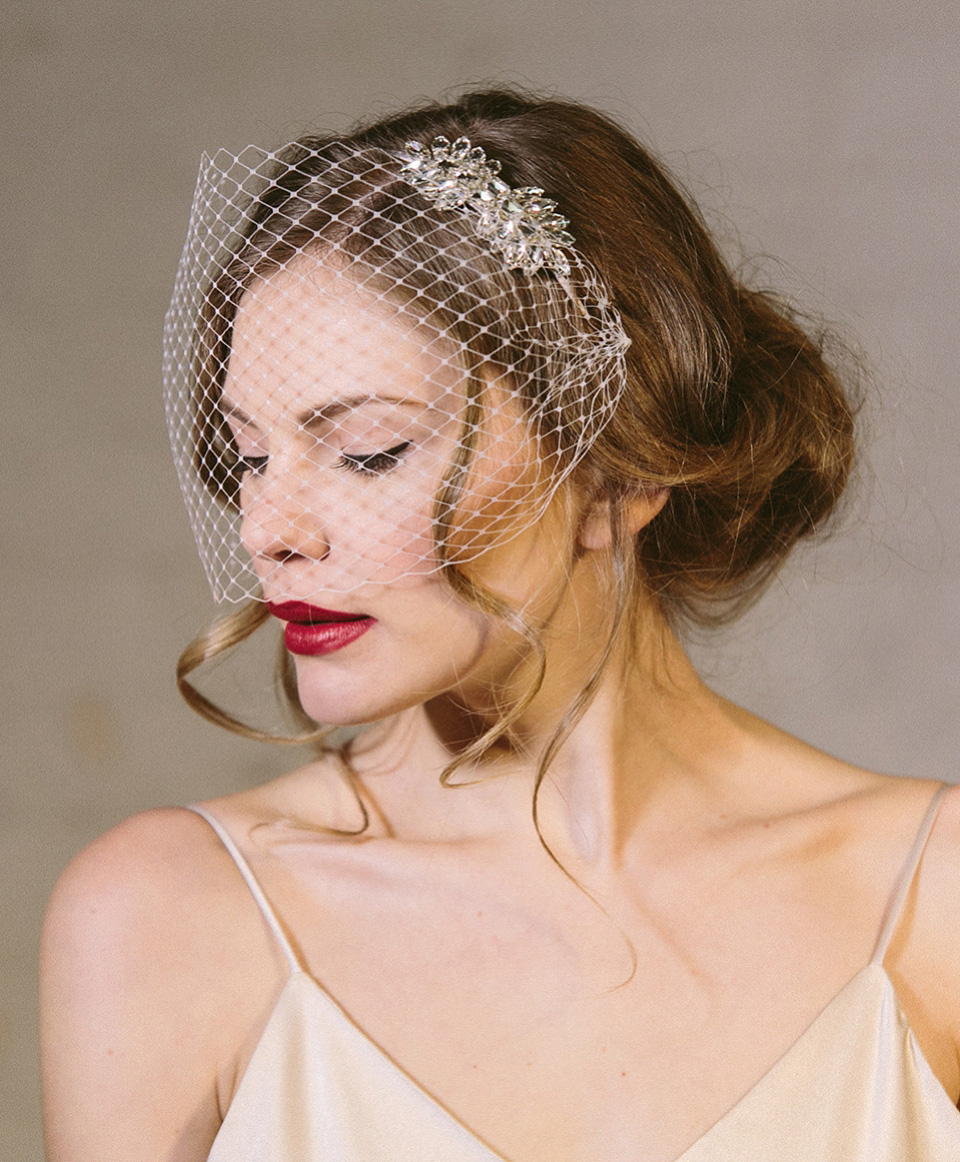 Now, Debbie's wedding headpieces range from simple, classic bridal combs to rustic floral hair vines, feather headdresses, sparkling side tiaras, boho-luxe ribbon-tie forehead bands and statement jewel-encrusted bridal headbands. Vintage inspired wedding earrings, bridal sashes, cuffs and garters are also available to complement her headpieces and Debbie always designs with the wearer in mind, melding exquisite, luxurious designs with practical finishing touches to create pieces of impeccable quality.
"My work always has at its heart a vintage sensibility mixed with a contemporary edge which is always recognisable as mine and it's so popular with brides who have a love for fashion and a respect for its heritage."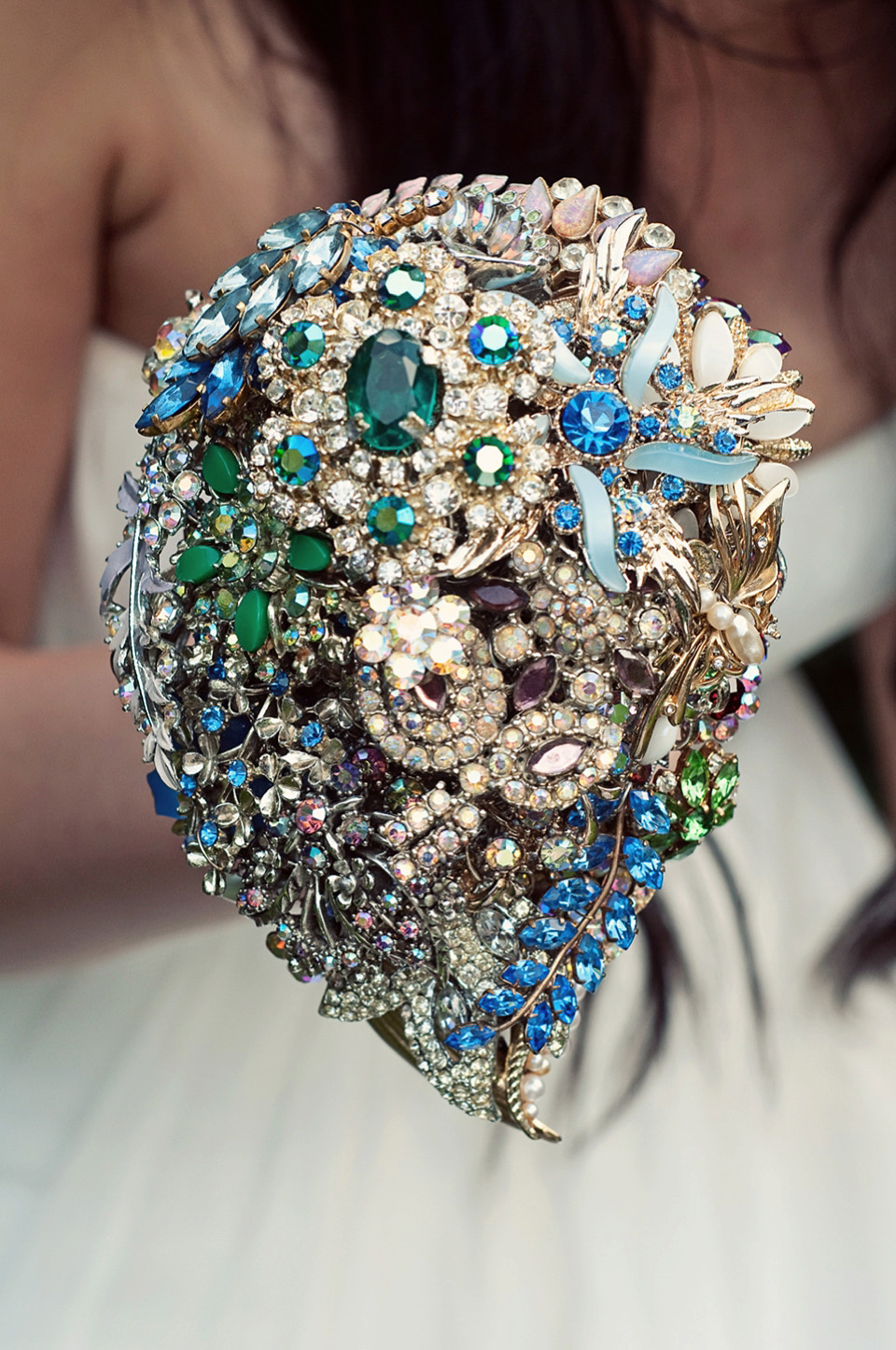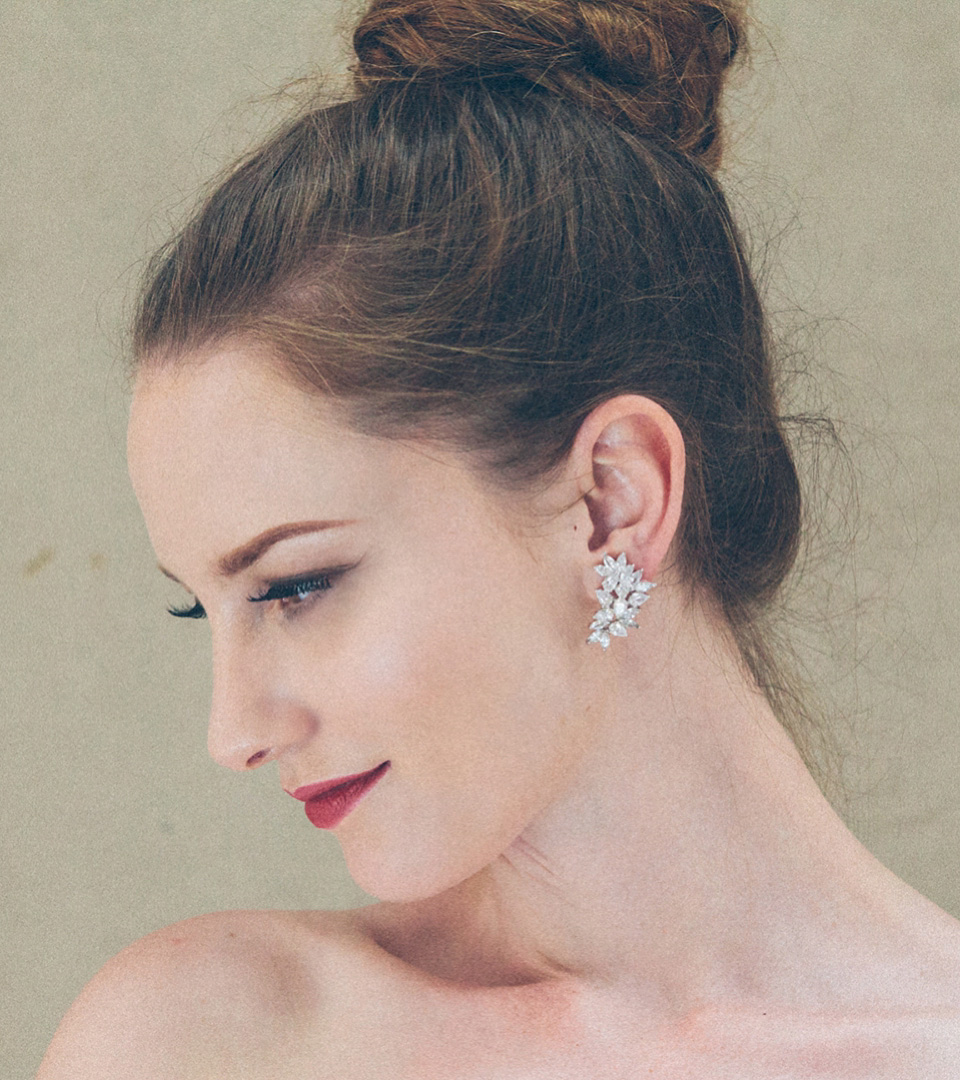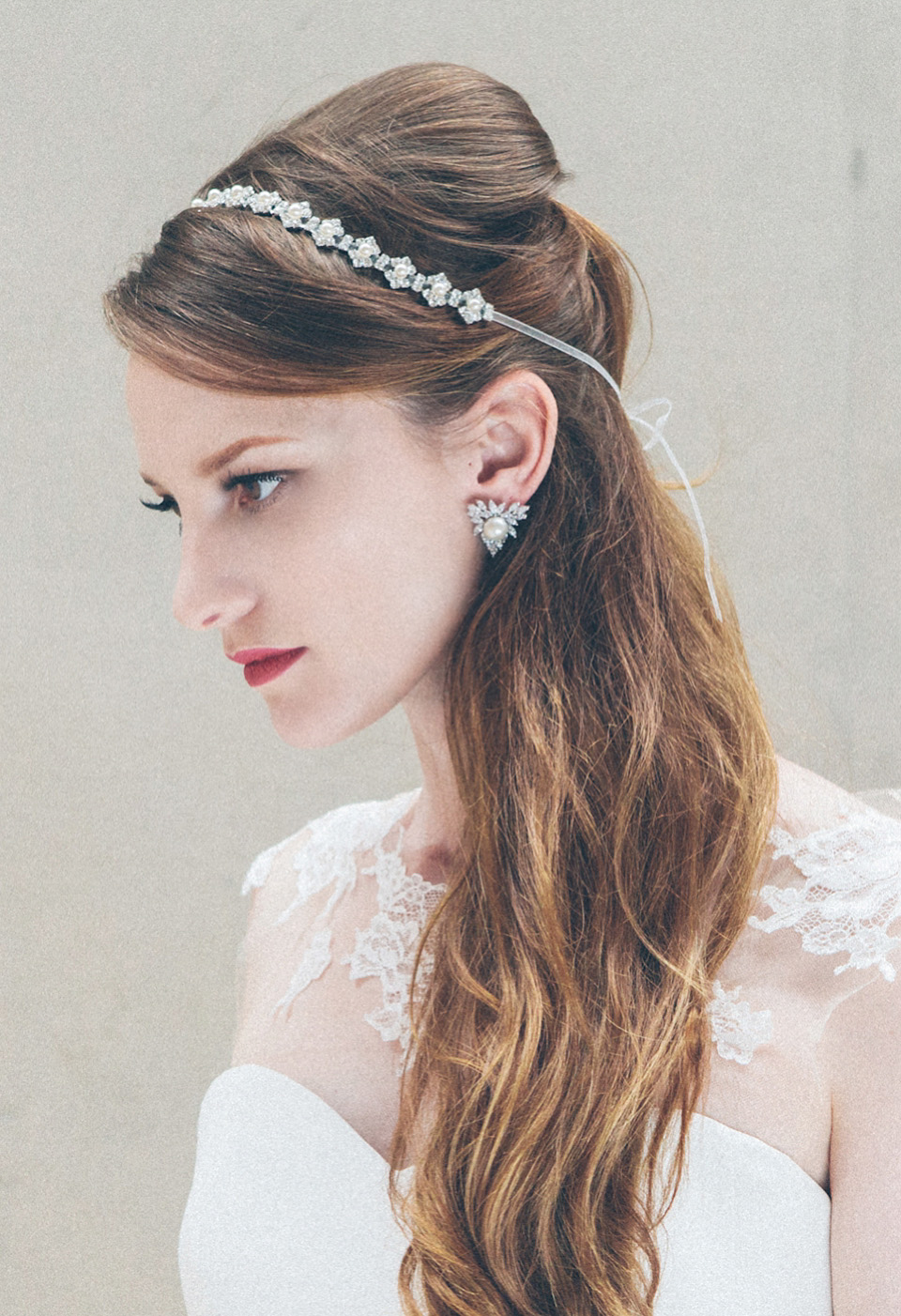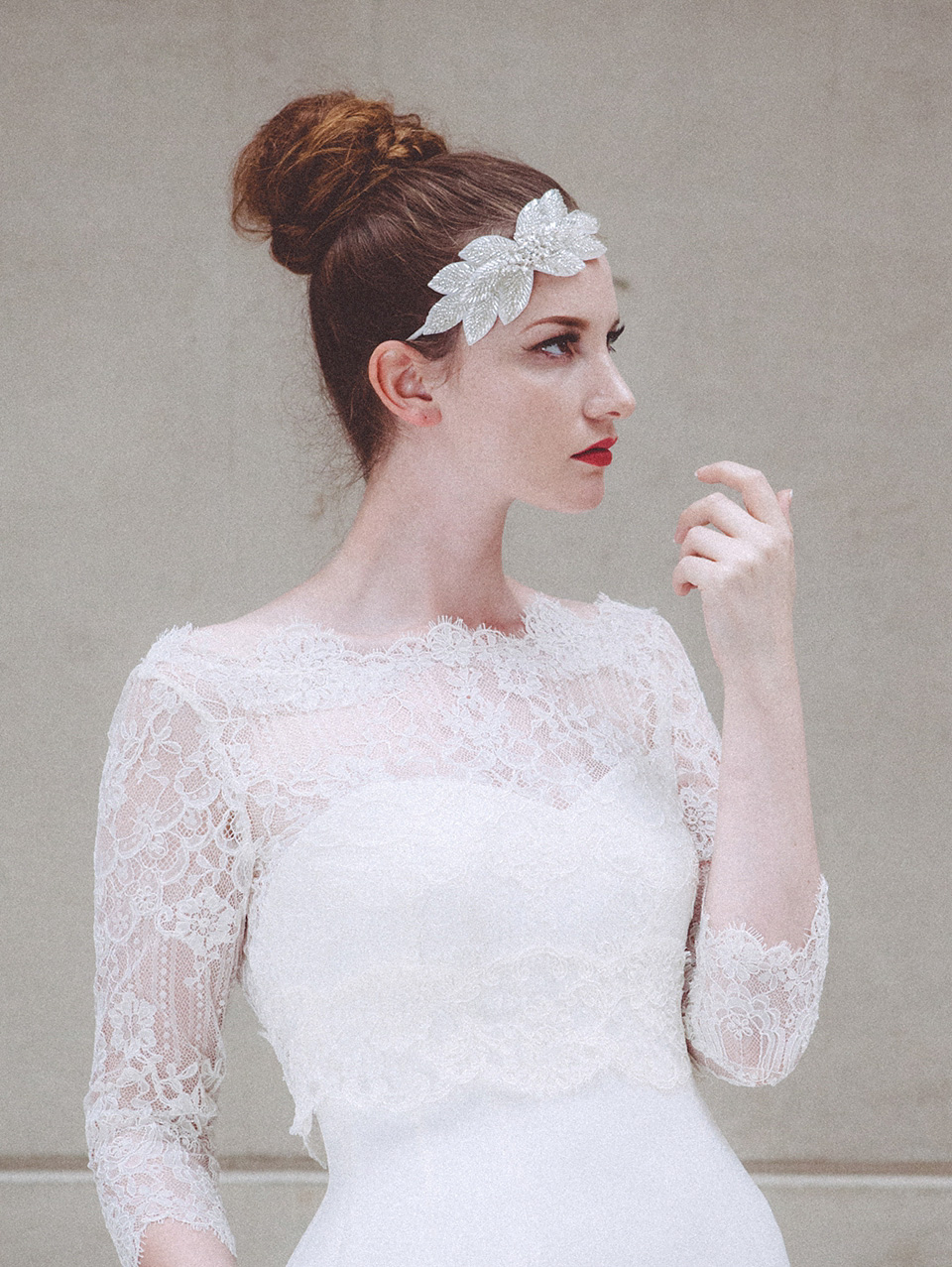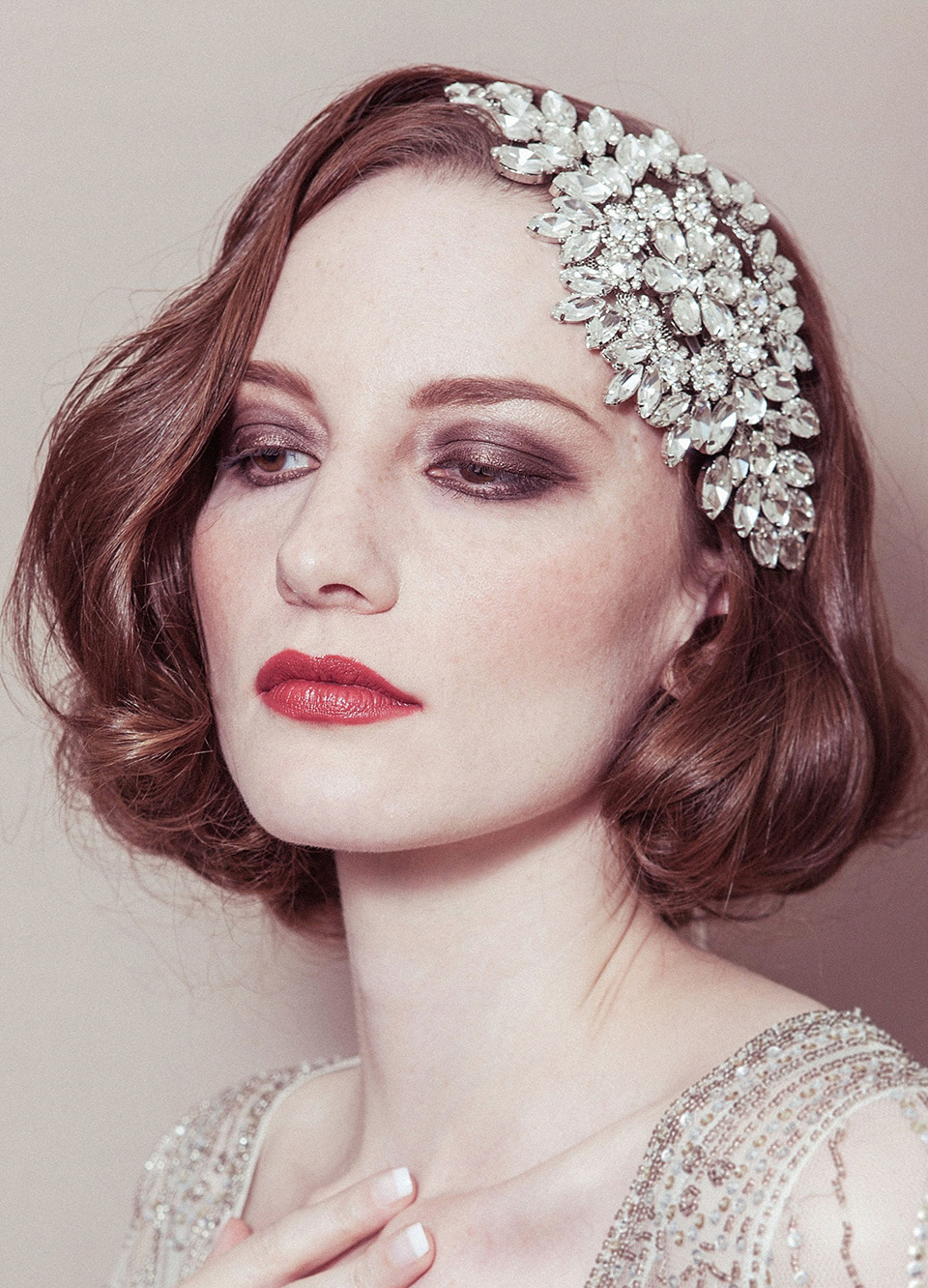 Debbie Carlisle is based in the UK and makes all her accessories in her Sheffield city centre studio that is open to brides for consultations by appointment only. All of Debbie's designs are available to buy from her website and can be shipped internationally and consultations can also take place via email so even the most far-flung brides can enjoy her personal service.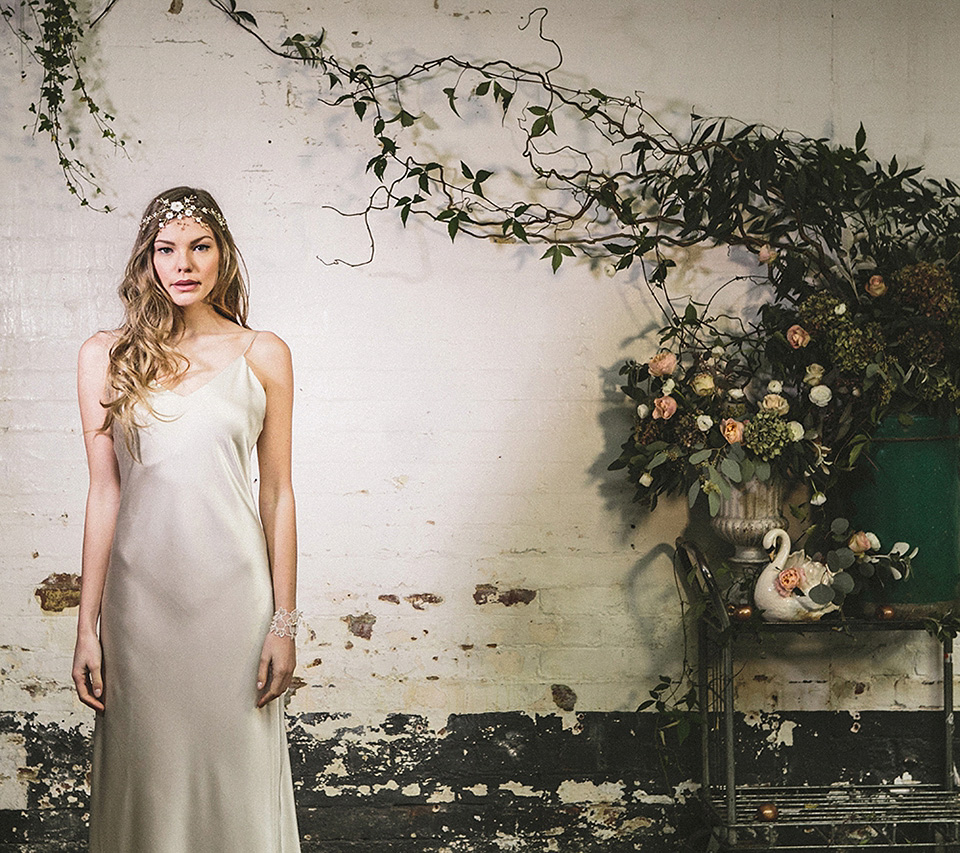 Headpieces range from £30 to £225, earrings from £15 to £85 and bouquets start at £165 for a button posy and £395 for a teardrop brooch bouquet. For more information, do take a look at Debbie Carlisle's website (which also includes details of her UK stockists), connect with her via Twitter, Instagram and Facebook or get in touch with an email to [email protected].
Love Tamryn x
This is a sponsored post.