There's been a whole lotta travel involved lately with more on the way. Italy last week, London this week and Barcelona next week – where I'll be immersing myself in the world of bridal fashion week and paying particular attention to and reporting back on some of the new seasons bridal designs that I love the most.  By the way, if you're not already, you know you can follow Love My Dress on Instagram to keep up with my travel as well as our blog content too.
I have a UK exclusive for you this afternoon.  These images are from the new 2016 'Romantique' collection by US based designer and one of the UK's most successful selling bridal designers, Claire Pettibone.
'Romantique' is the diffusion line for Claire Pettibone's brand of divine bridal gowns – a collection of fun and youthful designs that are less expensive than her mainline couture creations.  This particular collection, named 'Into the Sunset', pays tribute to the untamed romance of the old wild west and windblown prairies….
The endless land absorbs our dreams, and the sheltering sky embraces the dreamers with its wide blue arms. We come and go, but the land is always here. And the people who love it and understand it are the people who own it for a little while. You and I are like the tawny hawks sailing over our heads, making slow shadows on the grass (Prose inspired by the 1913 classic, O Pioneers! by Willa Cather)
This collection has Claire's signature stamped all the way through it, but also takes a step away from her usual very ethereal and romantic styling and for me, replaces it with a really bold, fun yet ultimately very feminine fashion statement.  Claire is one of those designers who knows how to break the mould but still keep things naturally very beautiful – and always completely lust worthy.
I adore this beautiful option for bries who don't wish to marry in white, and yet who might not want to marry in all black – the ivory lace slip worn beneath this black lace gown is for me, the epitome of 'alternative' bridal elegance.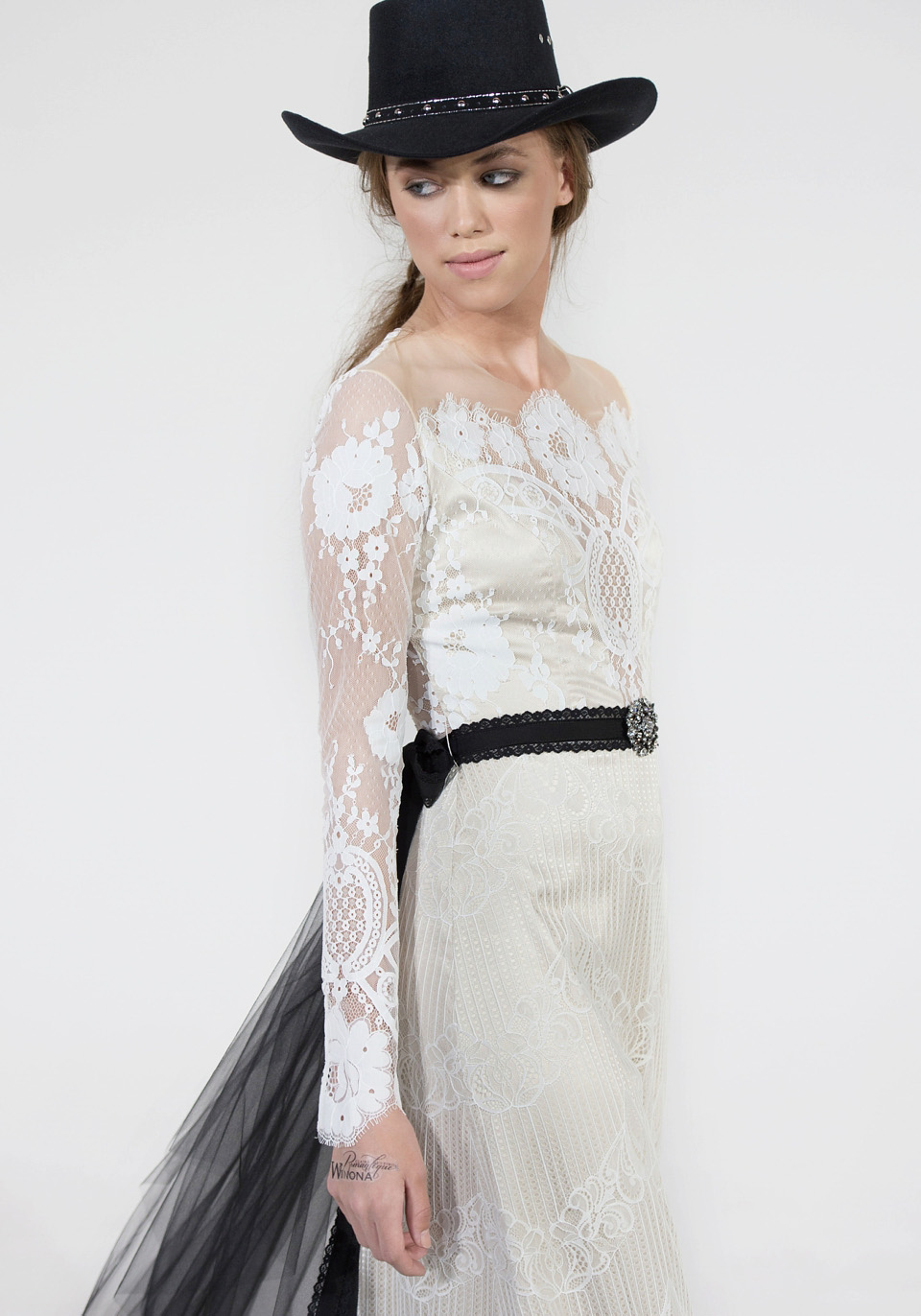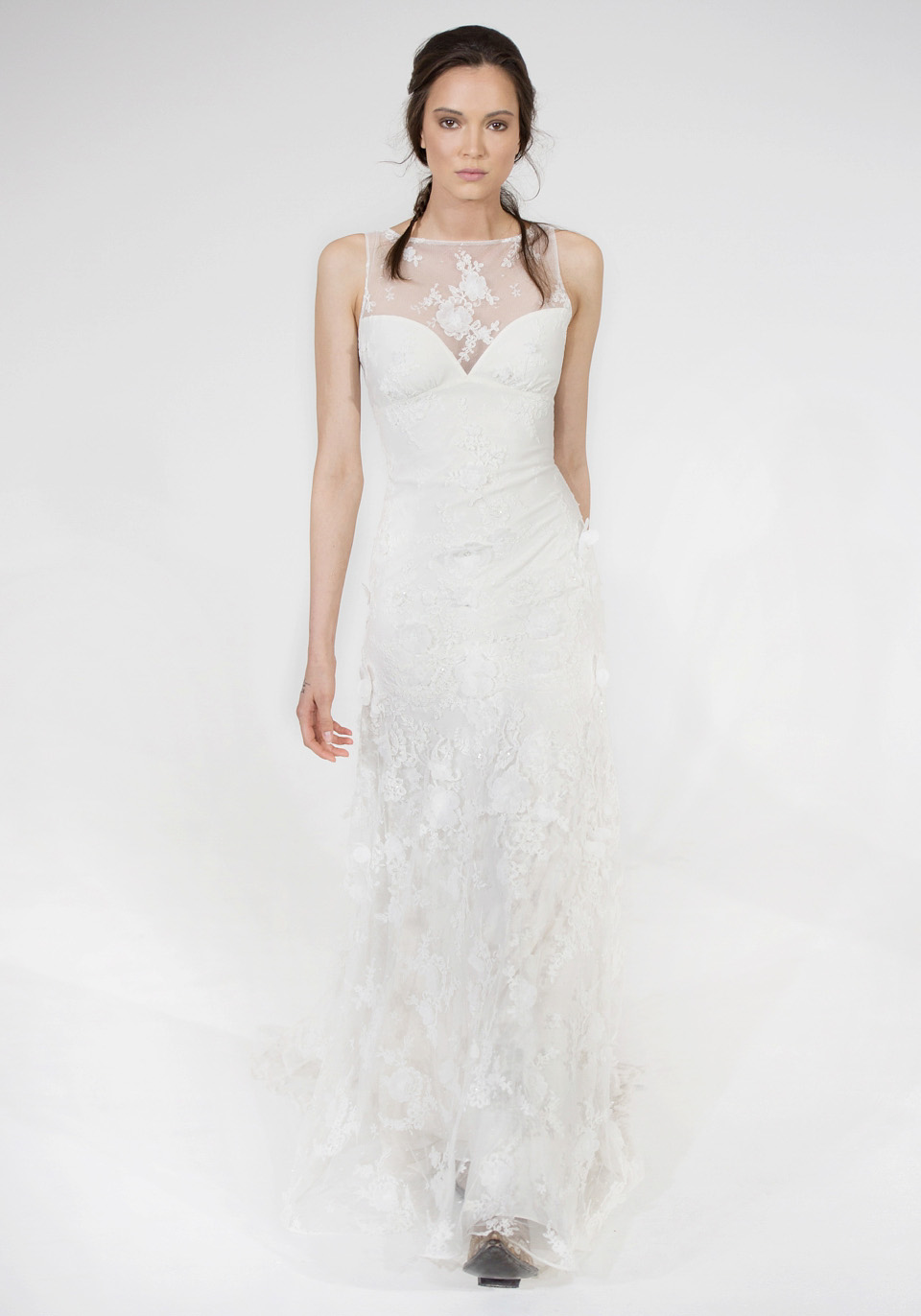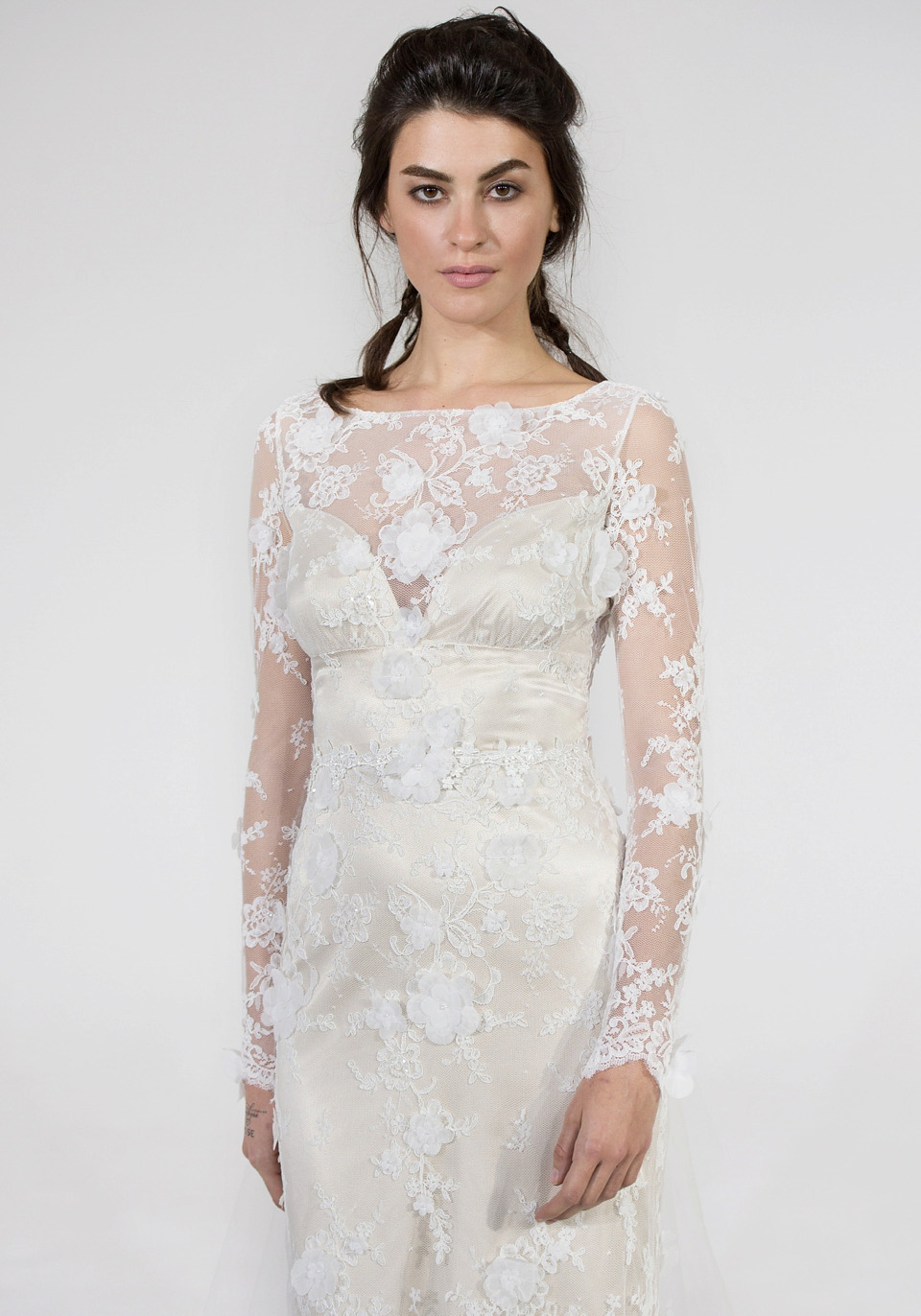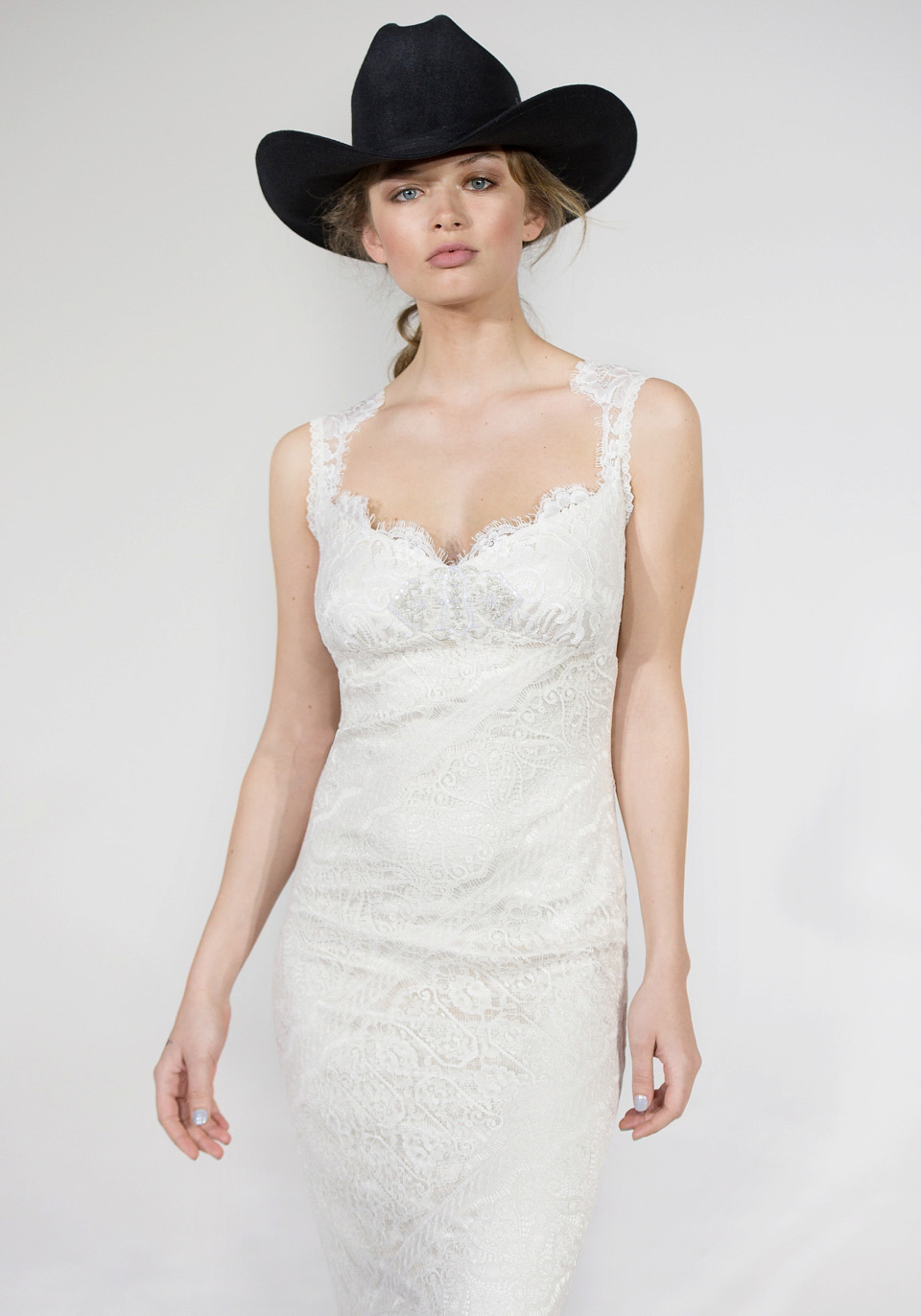 To find out more about these gowns won't be stocked in the UK until a little later this year, please contact Claire Pettibone via clairepettibone.com.
UK stockists should contact the distributor for Claire Pettibone in the UK, via Blackburn Bridal.
Do you have any particular favourite lovely readers?  Are any of you wearing a Claire Pettibone or 'Romantique' gown for your wedding?
Love Annabel x
Dresses – Claire Pettibone
Hair – Laurent Dufourg for Prive
Make-up – Viviana Martin for Kevyn Aucoin
Boots – Old Gringo