I have to admit that I've been so looking forward to this feature because when I get emails from Annabel telling me that she's met someone who's a little bit special, I know that I'm going to be blown away. And, when I saw the images that you'll see in this piece, I absolutely was. So, without further ado, I invite you to share my excitement as I introduce you to Lorie x…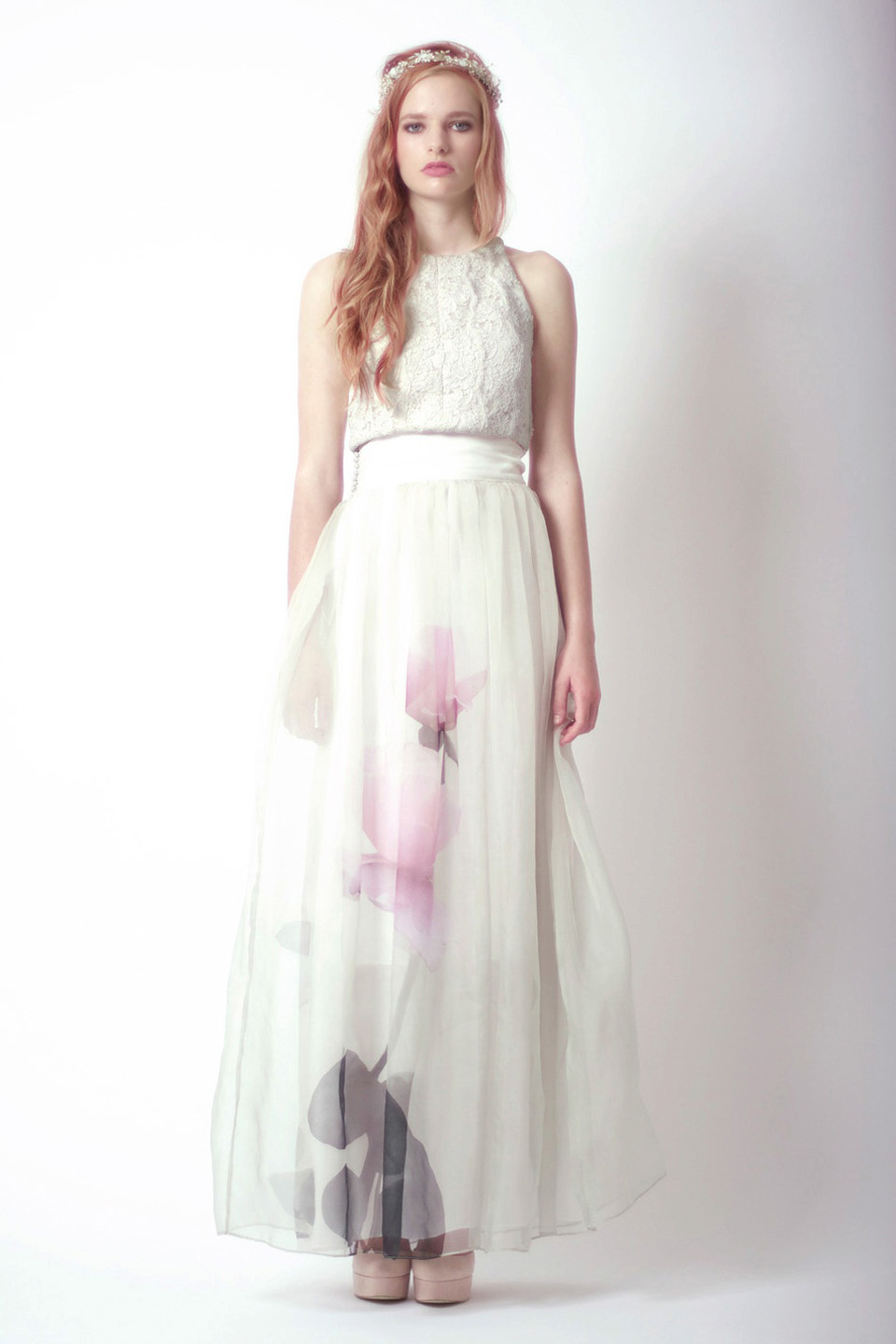 Lorie x started life a few years ago as designer Laura Hall's graduation collection. She wanted to create something different, designs that still used traditional references such as laces and covered buttons but also incorporated colour in a delicate, feminine and romantic way.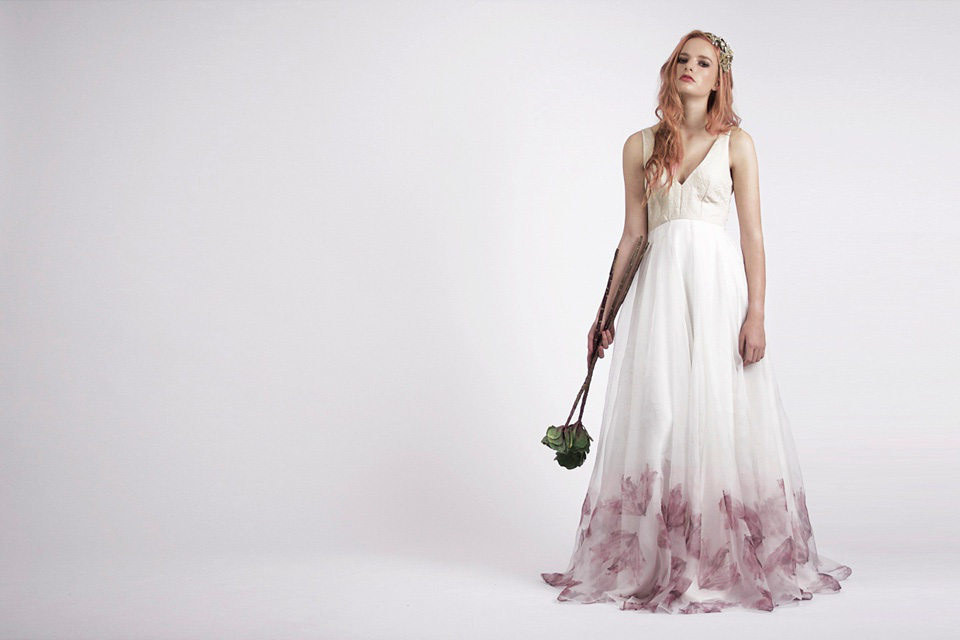 Laura's idea of bringing print into her designs took root at this point and has grown to allow you to develop your own bespoke prints that really reflect your personality. I simply cannot tell you just how much I love this!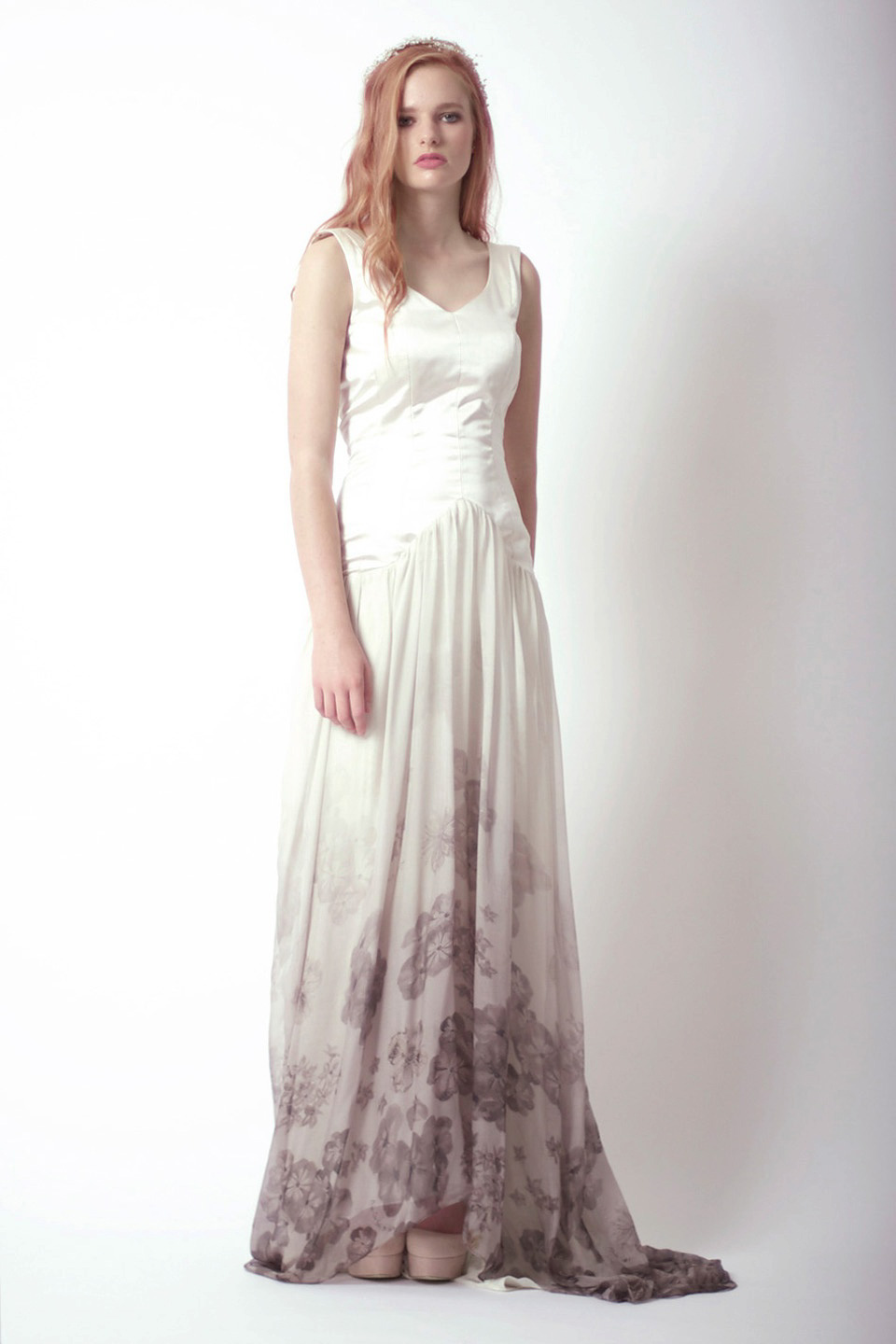 "Lorie x is a collection of bespoke bridalwear that's made up of bridal gowns and separates," says Laura. "The pieces feature hand inked and photographic digital prints and I love working with brides-to-be during every part of the design process. I use the finest silks, laces and jacquards in my designs and each and every garment is both unique and romantic."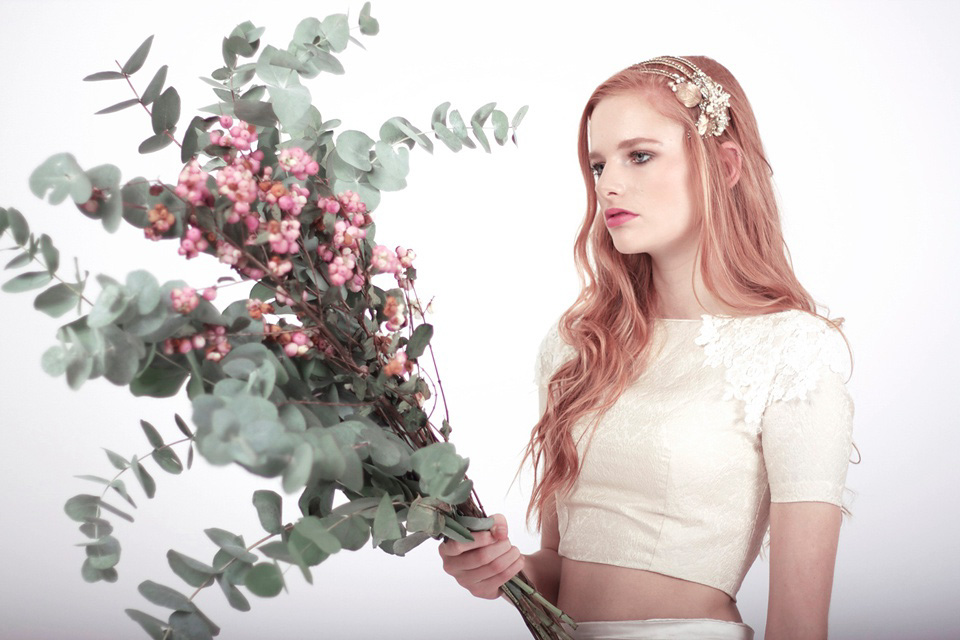 Print is still relatively rare in bridalwear so Laura's subtle use of hand drawings or photographs to add texture and colour to her designs is so refreshing. Digital print works wonderfully with silk fabrics so you've got the opportunity to develop your own ideas or to use an image or motif that's really personal to you.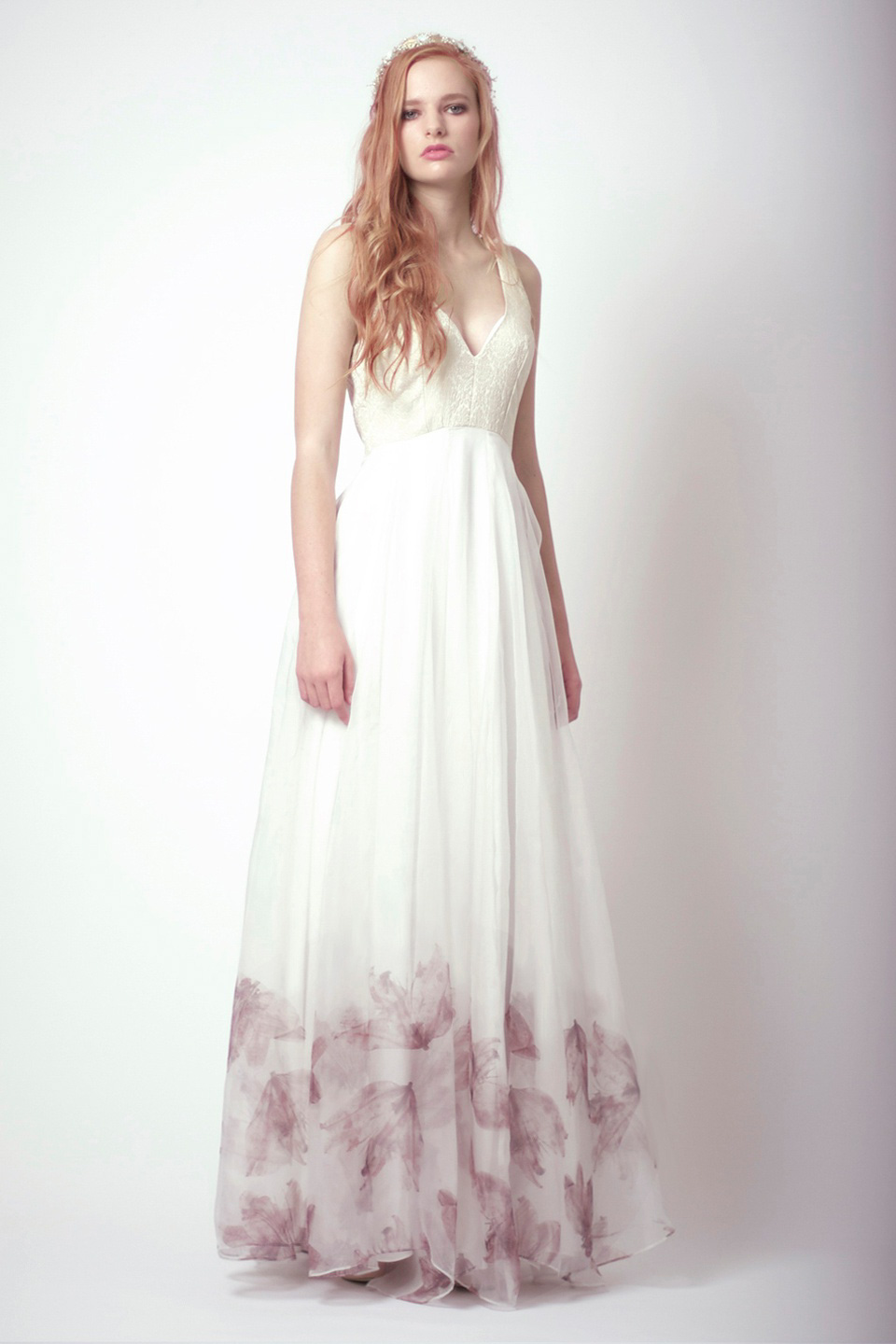 It all starts with the first design meeting at Lorie x's East London studio where you can choose your favourite designs and fabrics from the capsule collection and then further personalise your bridal gown or separates from there.
"The capsule collection prints have been created in different ways so brides can be inspired with their own ideas," explains Laura. "For example, the Ophelia skirt features a rose which I photographed, the Lucie dress has hand inked flowers around the hem and the Tatiana dress features lilies that I bought at Columbia Road Flower Market then pressed. But of course, the imagery doesn't have to be floral – the Cordelia dress for example has a hand inked lady on the front and cloisters I photographed in London printed around the bottom."
Whilst the gowns and skirts look so fresh with their prints, there is still plenty of traditional beauty and skill in each design. Long fluid silk chiffon and organza skirts are paired with more structured lace and Duchess silk panelled bodices. The finished look is beyond attractive as the super flattering silhouettes and visually appealing and interesting fabrics combine perfectly.
"I'm inspired by the past and by romanticism," says Laura. "I'm inspired by great love stories and the beauty that's all around us whether that's in nature or in amazing architecture. Most of all however, I'm inspired by brides and their stories and visions. Each garment tells a different tale."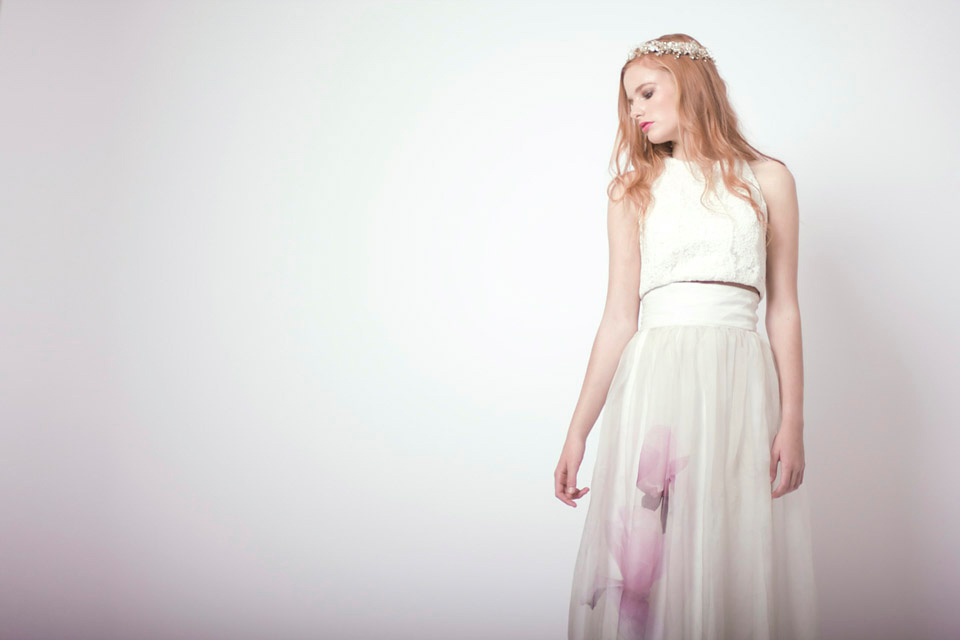 Beautifully unique and incredibly personal – you really couldn't ask for anything more perfect or more fitting could you?
Bespoke gowns from Lorie x are individually priced based on the style, the fabrics, the prints and much more. However, as a rough guide, fully bespoke gowns start at £1750 with separates starting at £600. Laura offers complimentary consultations so do get in touch to find out more or to discuss your ideas. Laura can be contacted on [email protected]
For more information on Lorie x, do take a look at the website or connect with Laura on Facebook, Twitter, Instagram and Pinterest.
Love Tamryn x
This is a sponsored post