Good readers from Scotland, lend me your ears because today, I have great news for you! Actually, if you can get to Glasgow on 13th August from wherever you are then I would heartily recommend it because the late night summer edition of The Bridal Market from amazing The Wedding Collective is going to be all kinds of brilliant.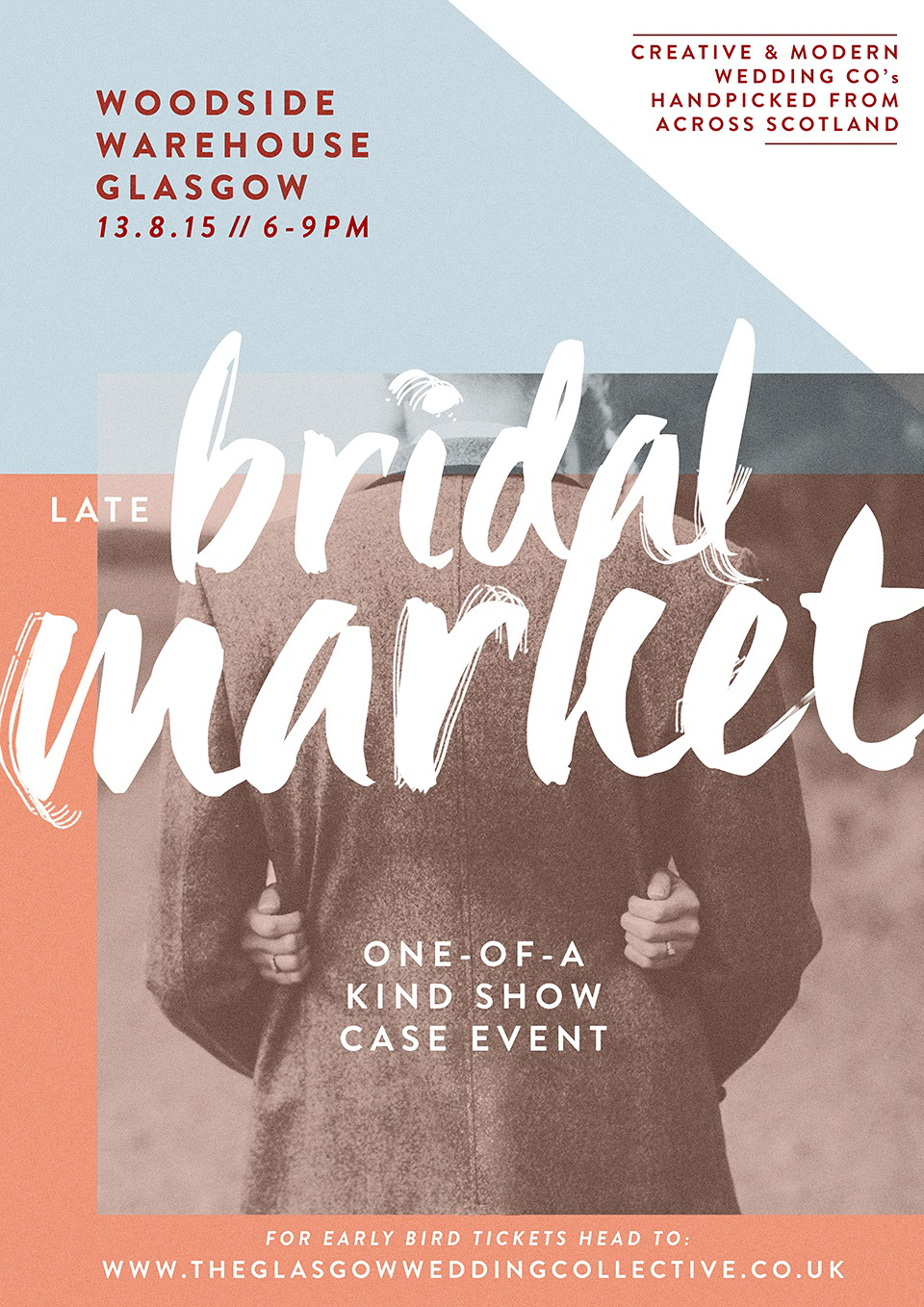 Starting at 6pm and running through until 9pm, The Bridal Market Late will be the perfect mix of uplifting inspiration and a relaxing atmosphere. This is the total opposite of week long wedding expos or hotel function rooms filled with tables – this is a one-of-a-kind event for joyously loved up couples looking for the modern alternative in a world of wedding planning. If this sounds like you and your beloved, read on…
Firstly, The Bridal Market Late is going to be held at the super stylish and perfectly industrial Woodside Warehouse (which is also a wedding venue), in the buzzing west end of Glasgow. Think big skylights, stripped walls and floors, acres of space, a bright contemporary vibe and you've got a little hint of the flavour of the evening.
But, what else should you expect? Well, you're definitely going to enjoy a summer market style event with a late night feel. The Wedding Collective's suppliers are handpicked from throughout Scotland and #teamTwc professionals will be all ready for after-work chats about all things wedding. Go on, stretch their creativity!
As well as promising you great installations, fantastic decorations and more fresh ideas that you could ever need, #teamTwc also guarantees that there won't be a single chair cover, diamante or pink Hummer to be seen. These suppliers are all about Kinfolk styling, beautiful and vibrant colours, patterns, textures and natural inspiration. I'm smitten already!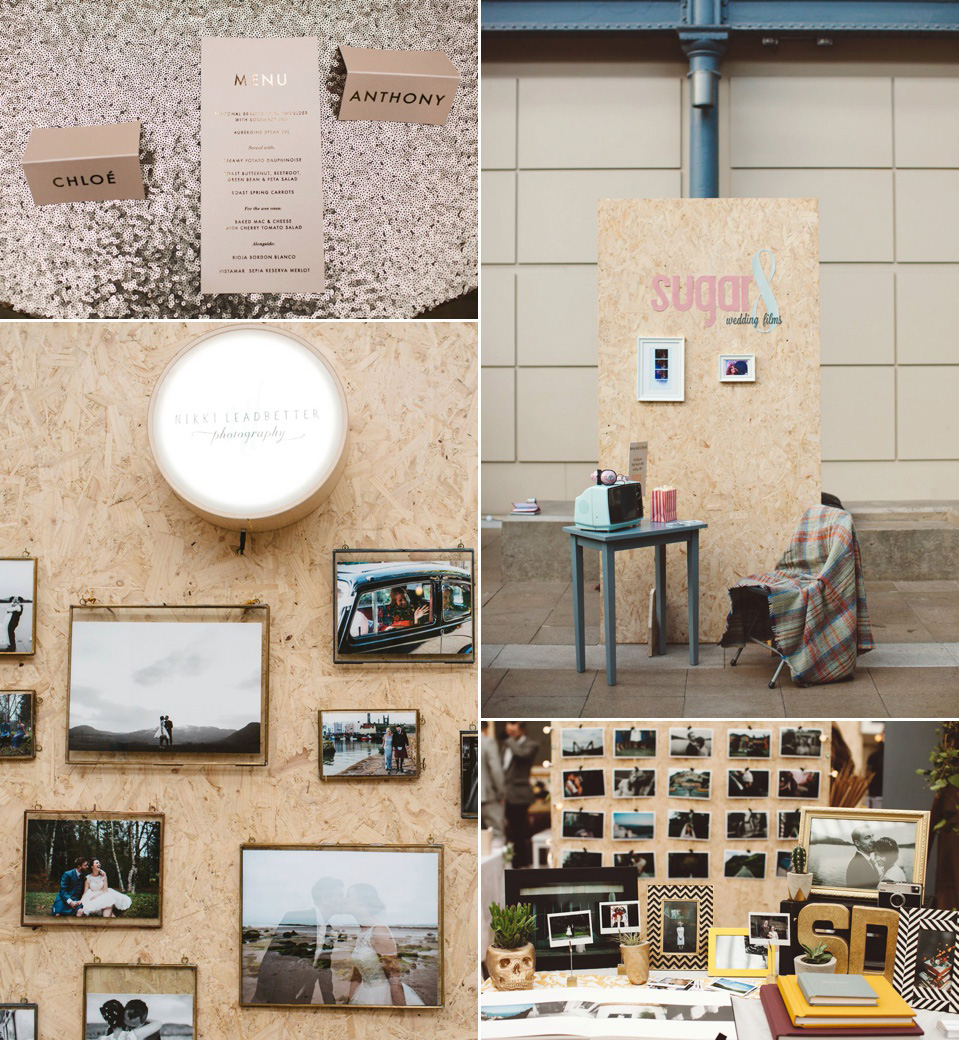 Already on the exhibitor list are wedding luminaries such as Christopher Currie Photography,  EYI LOVE, Sugar 8 Films, Flossy&Dossy, Floral Menagerie, Lisa Devine Photography, Three Sisters Bake, Sparrow & Rose, Bygone Photo Booth, Arabesque, Katie Lees Jewellery and many more. Along with Bombay style street food from Babu Bombay Kitchen and a bar with favourite local craft beers. So, whether you're looking for vintage or modern jewellery, natural or pin-up style make-up, letterpress or custom stationery, cakes and catering, DJs or dresses, you'll find the very best at The Bridal Market Late.
The Bridal Market Late really is perfect for a post-work wedding-planning shindig so bring your planning partners and pals along for a wee tipple and an evening of enjoyment.
Early bird tickets are available right now and at just £4, they are an absolute bargain. Get yours online now and book yourself a great night out.
For more information on The Bridal Market Late and The Wedding Collective, just take a look at the website. The gallery will give you a good idea of what treats await you and of course, all the latest news, gossip and sneak peeks will be posted on Facebook so give #teamTwc a 'like' now or follow on Instagram
The Bridal Market Late takes place on 13th August 6-9pm at Woodside Warehouse, Glasgow.
Love Tamryn x
This is a sponsored post