Morning everyone – you may have noticed we've started sharing details of an exciting new addition to our wedding blog over the weekend.  You can find out more here. Don't want to say too much about it now but watch this space ladies and gentleman.  And so for this morning's wedding – Childrens Community Nurse Heloise married Retail Staff Trainer Matthew on 1st June this year at Glangrwyney Court, Crickhowell in the Brecon Beacons, South Wales.
Their wedding was such an elegant and lovely affair – I just love how pretty Heloise looks in her lovely Jacques Vert at Debenhams dress – a beautiful high street alternative to the typical boutique bought bridal gown – an inspiration for those of you who may have a smaller budget for your gown.
Photography by Art By Design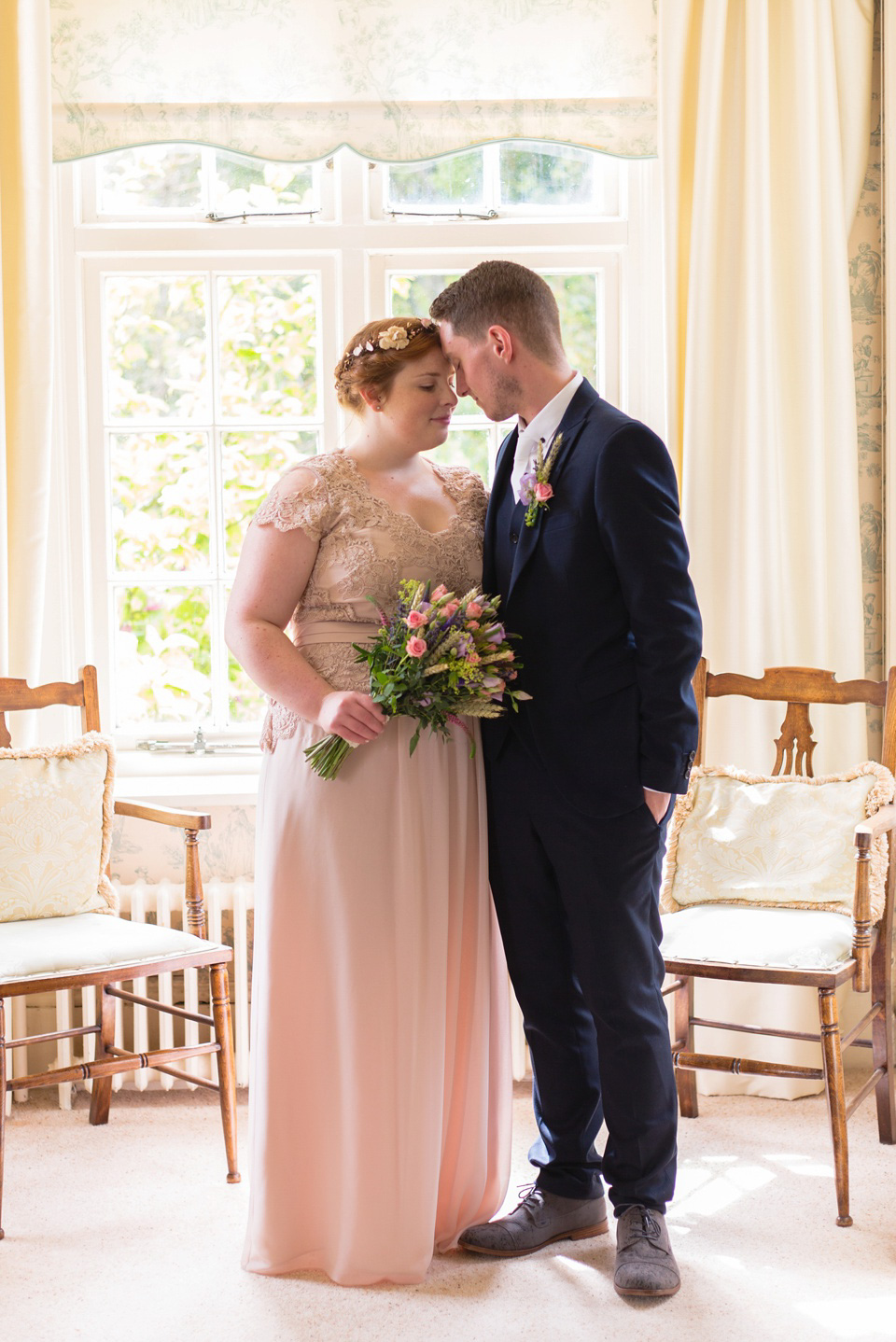 "I took inspiration from the venue, the beautiful grounds, buildings and surrounding areas. We wanted it to be about us and staying true to the things we like not what a traditional wedding is like."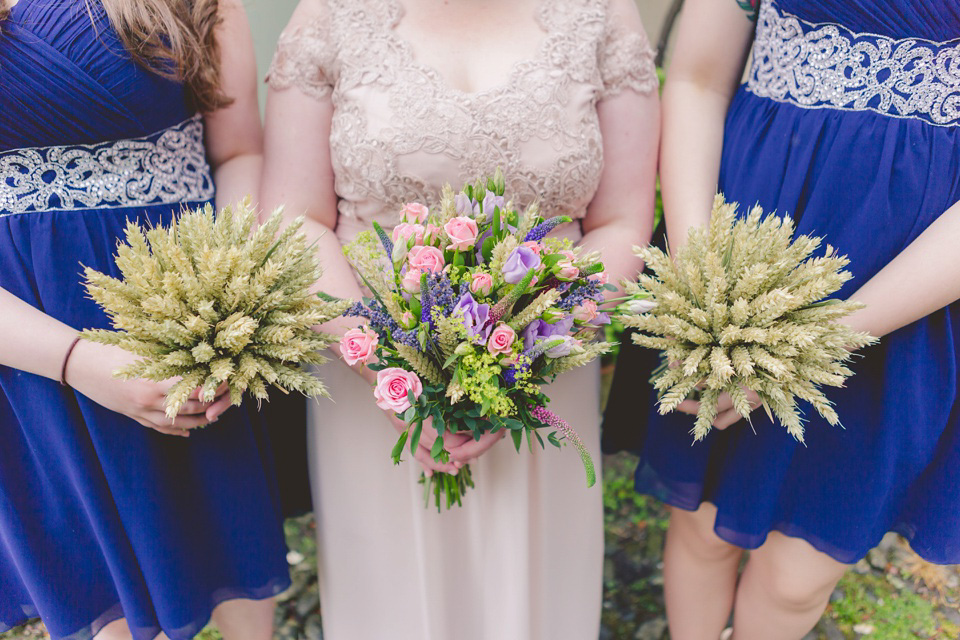 I shared a sneak preview on Instagram yesterday evening – I couldn't resist choosing the image of the beautiful bride sat in the circular window as it the image epitomises elegance so perfectly for me.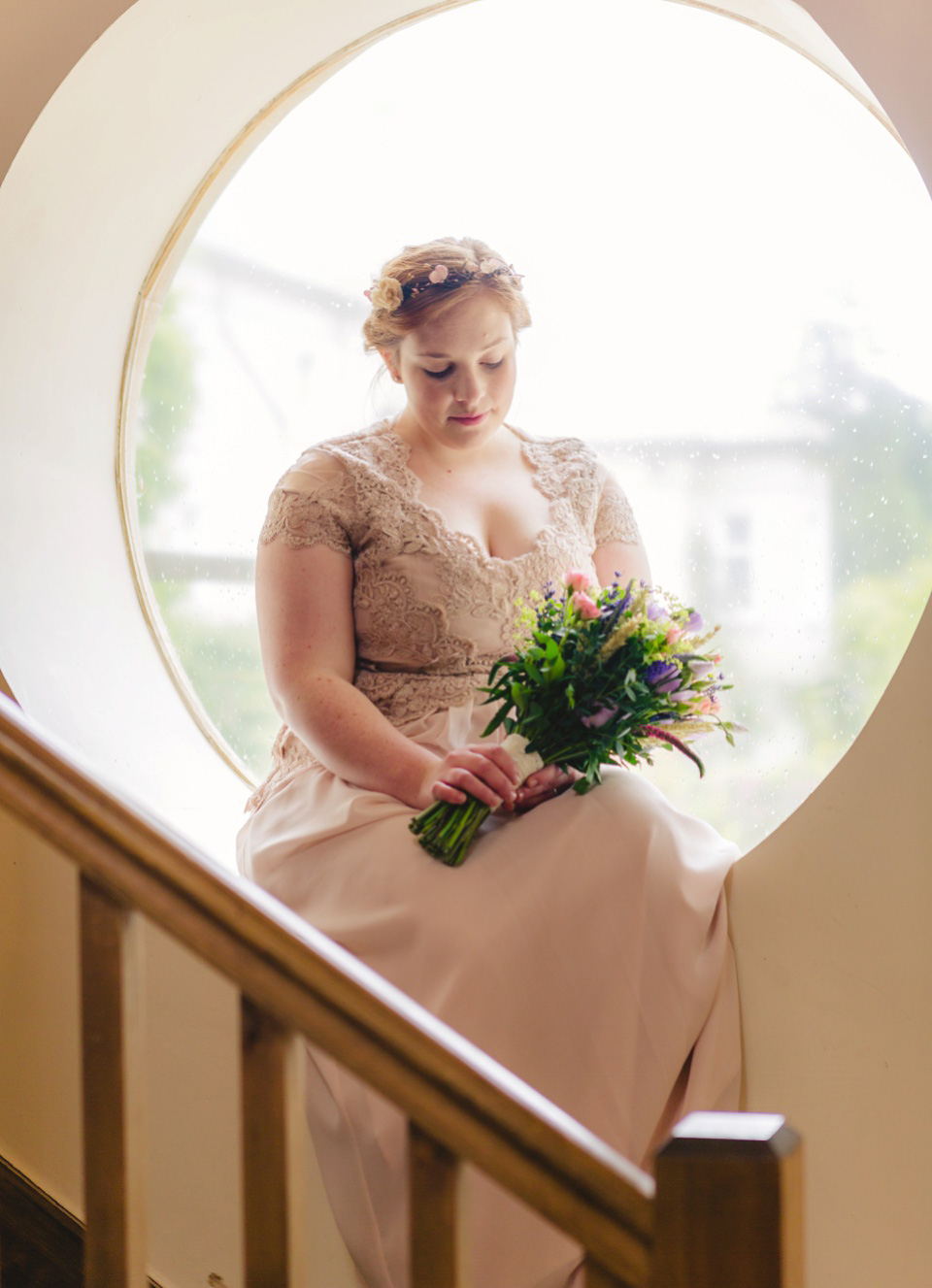 "I love the cottage, barn, farm feel but both of us really love visiting National Trust places, in particular manor houses and gardens. Soon as I saw our venue I knew it was the one."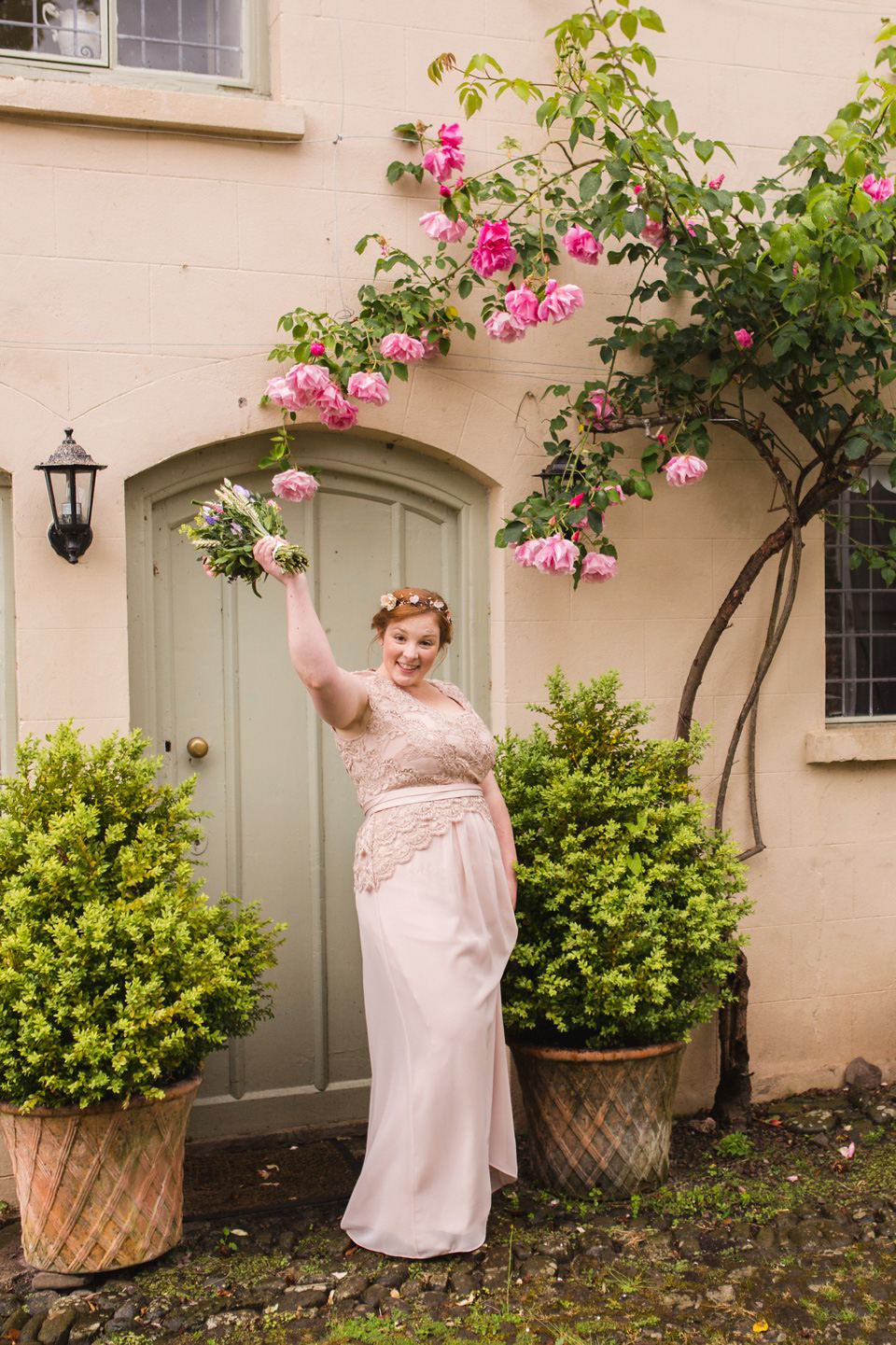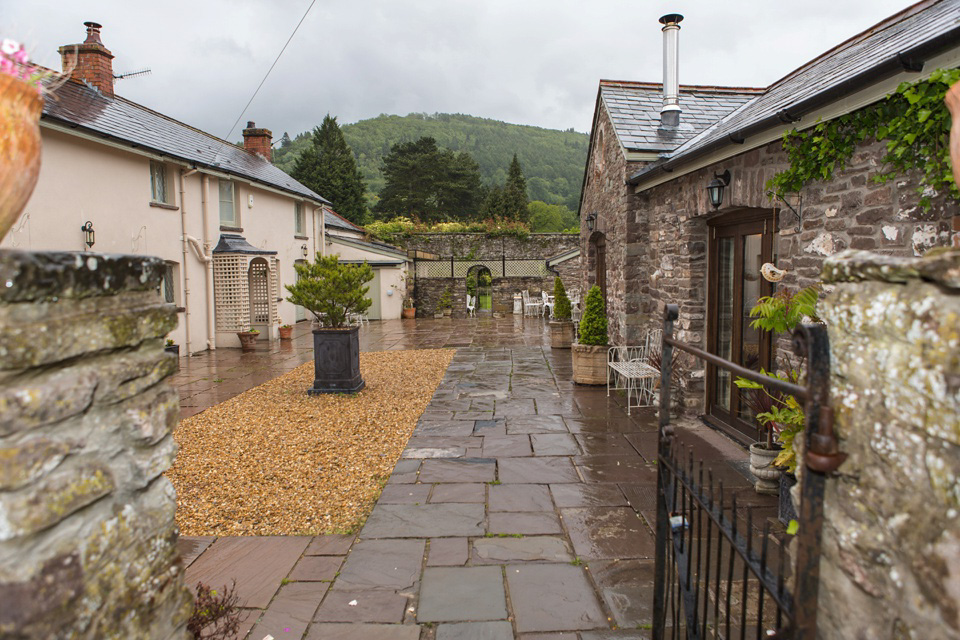 "I bought my dress from Jacques Vert at Debenhams.  I didn't have a particular dress in mind, I've never worn such a dress and I wasn't sure what style would have suited me. I not long gave birth to my son and I was still breastfeeding, I knew what ever dress I picked had to be pretty simple to take on and off. One day my mum suggested we window shop for wedding dresses."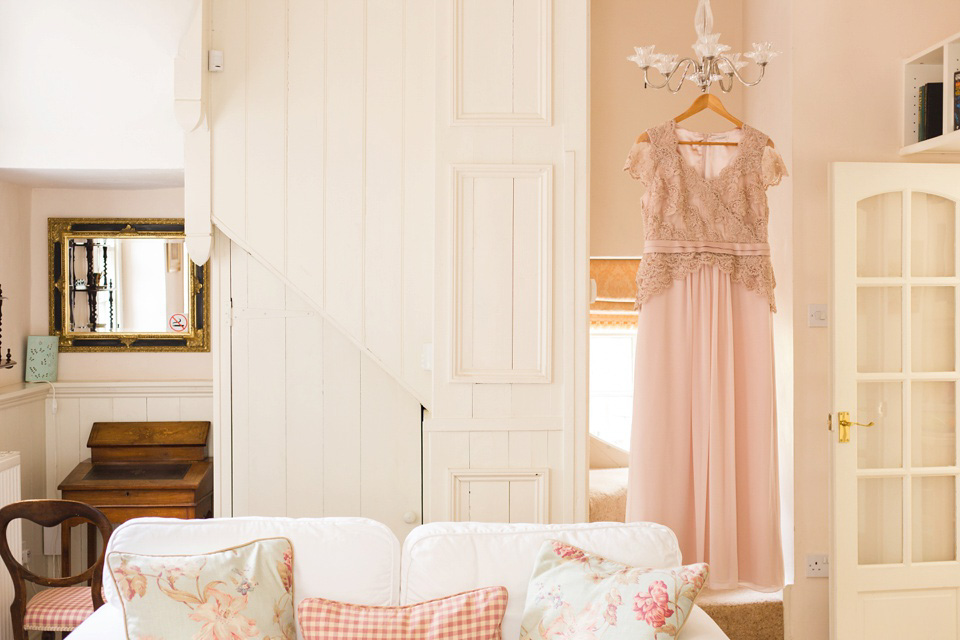 "We went to look at the bridal range in Debenhams but they didn't have any on the shop floor so we just carried on looking around for casual clothes. My mum spotted the dress. I told her there is no way it could be my wedding dress. I walked away but turned back and picked it up. I tried it on and it was the one! I bought it and never looked back. I loved that it skimmed my post baby c section tummy, the beautiful lace detail which was perfectly tailored to fit a curvy shape. I didn't even have to alter the length and most of all the colour."
"I've never seen a bride in a pink dress before. It was just perfect.I even fed my son wearing it on the day, I'm so proud of this."
"I had a beautiful crown made for me by Cheryl-Ann Taylor Made. It was all handmade and the most delicate of things I have ever seen, simply beautiful."
"We used Woolleys Florist of Blackwood.  I wanted my bouquet to look like I just scooped my flowers from the garden the morning of the wedding. I thought the wheat fitted in the barn theme so well, and it also doubled as a keepsake for my beautiful girls."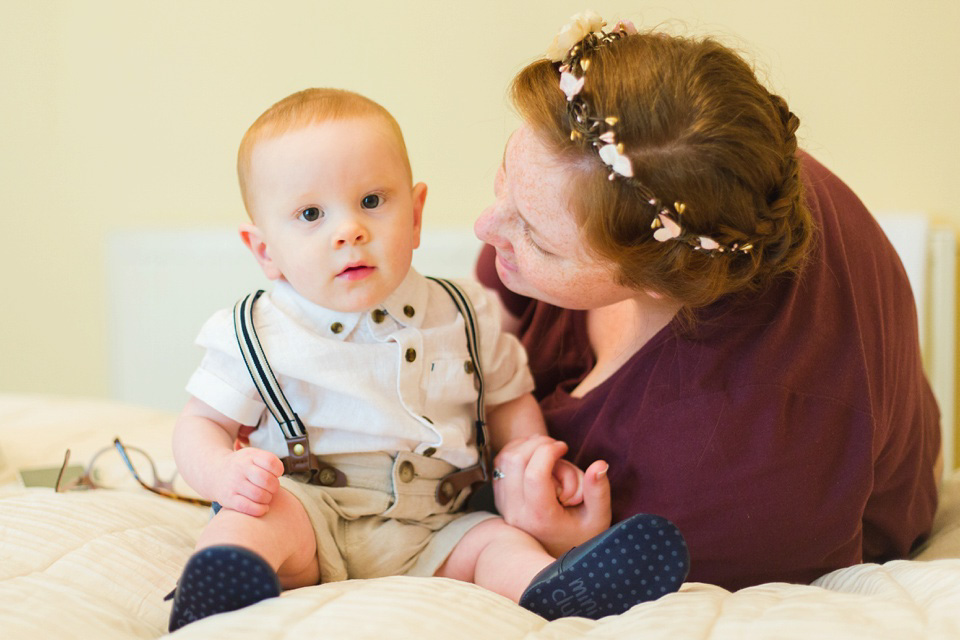 "We had been living together for a few months in our first little home. It was perfect! One day Matt asked if I could meet him in Cardiff for some dinner. We quite often did this on our days off, so I made my way to Cardiff on the train. We went for dinner, and then went for a walk. Matt led me towards the museum. It was such a beautiful day, we stopped walking and sat on the grass. In the same spot we sat the very first time we met."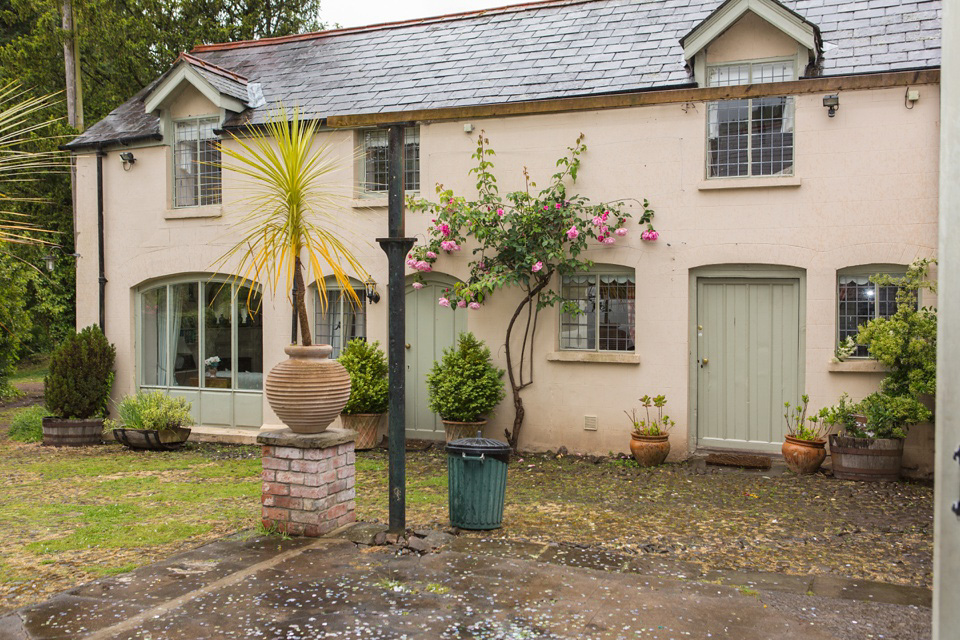 Matt reached into his pocket, still with no clue what was about to happen, he opened the wooden box and there sat a beautiful sapphire ring. Of course without hesitation I said yes!! A few months passed and we both just said shall we have a baby, so we began trying. Months passed and we realised it just wasn't happening for us so we stopped actively trying for a baby.
It was getting me so upset because we both wanted it to happen so much and each month rolled over and nothing. We then decided lets book our wedding, so we did."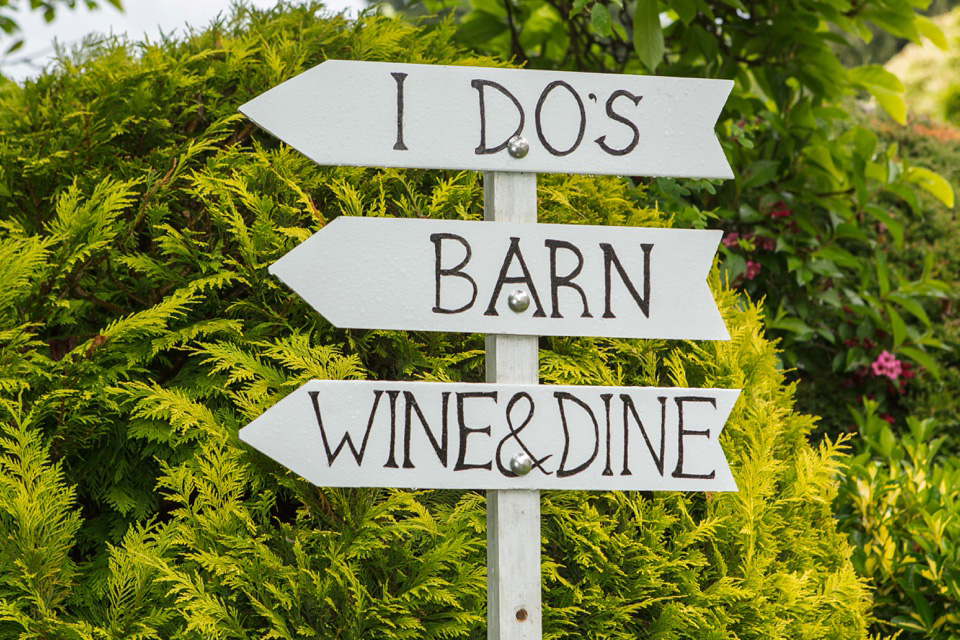 "Five months later we found out we were expecting!! We were soooo happy! We were going to have a baby AND getting married. Our little boy arrived October 2014 and would be with us on our special day. He makes us both so happy and we are now a perfect little family. He asked me to marry him 1st june 2013 and we got married exactly 2 years later 1st June 2015. Two of the best years of my life."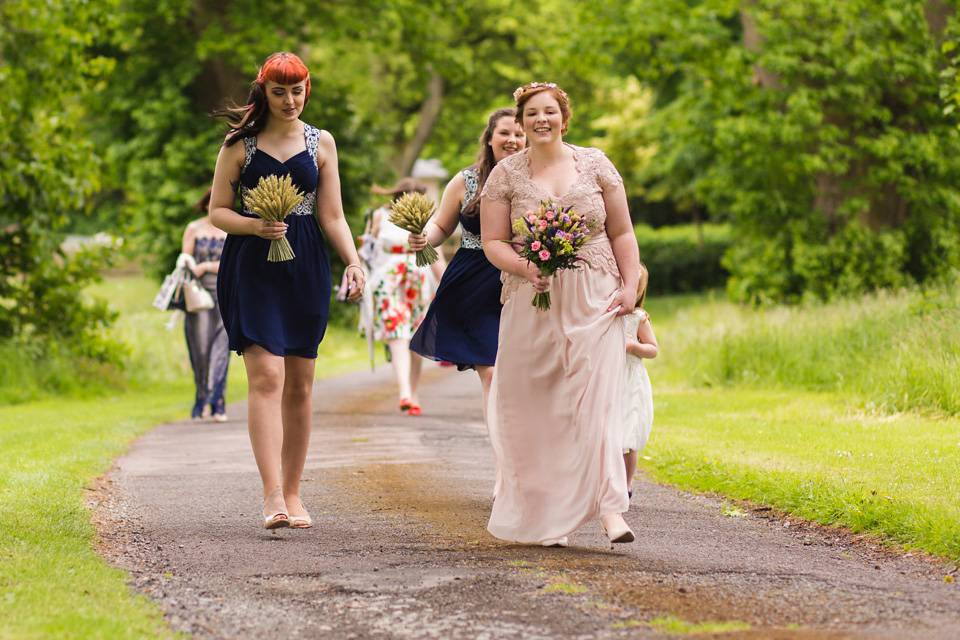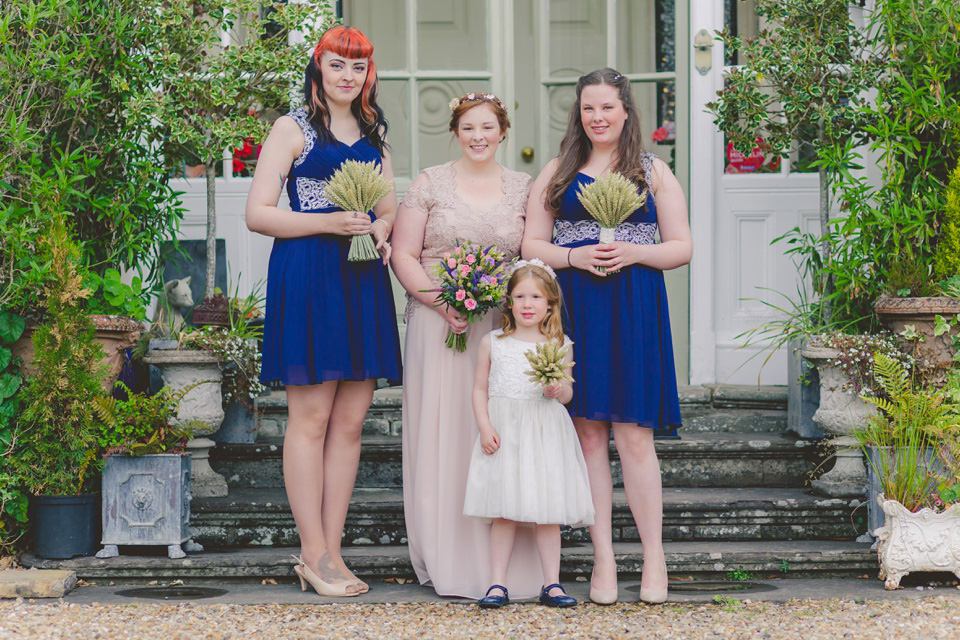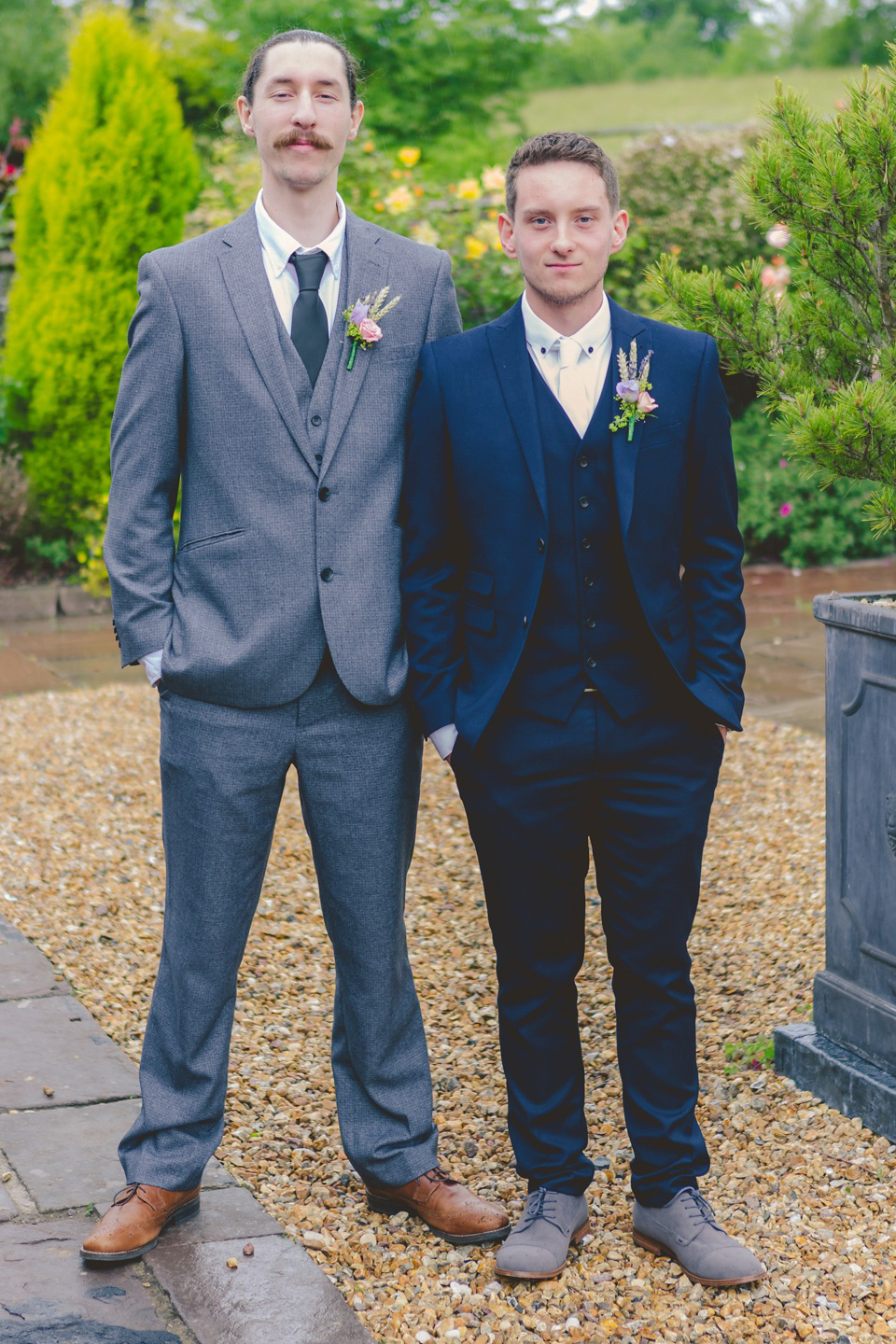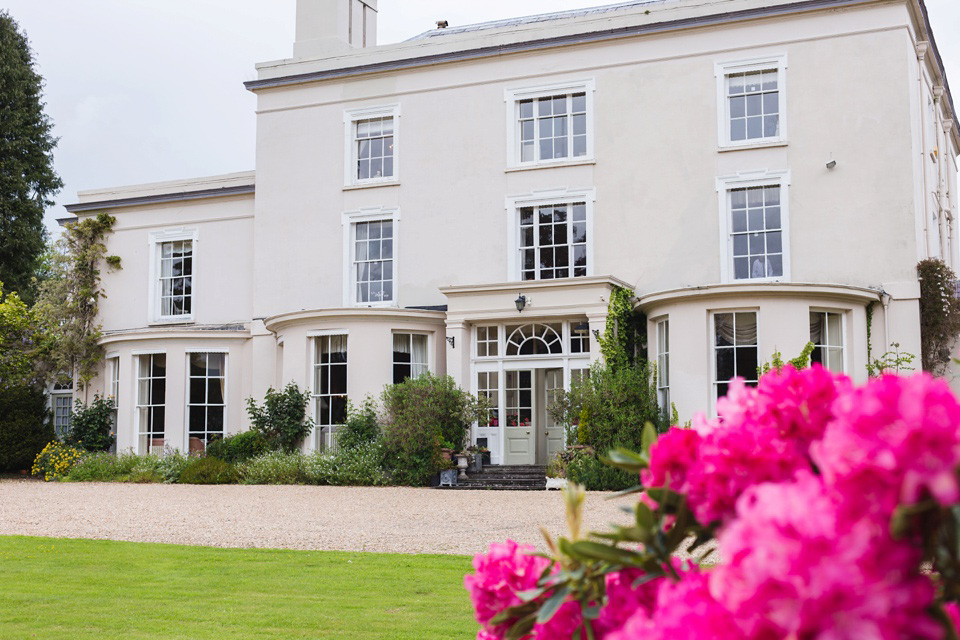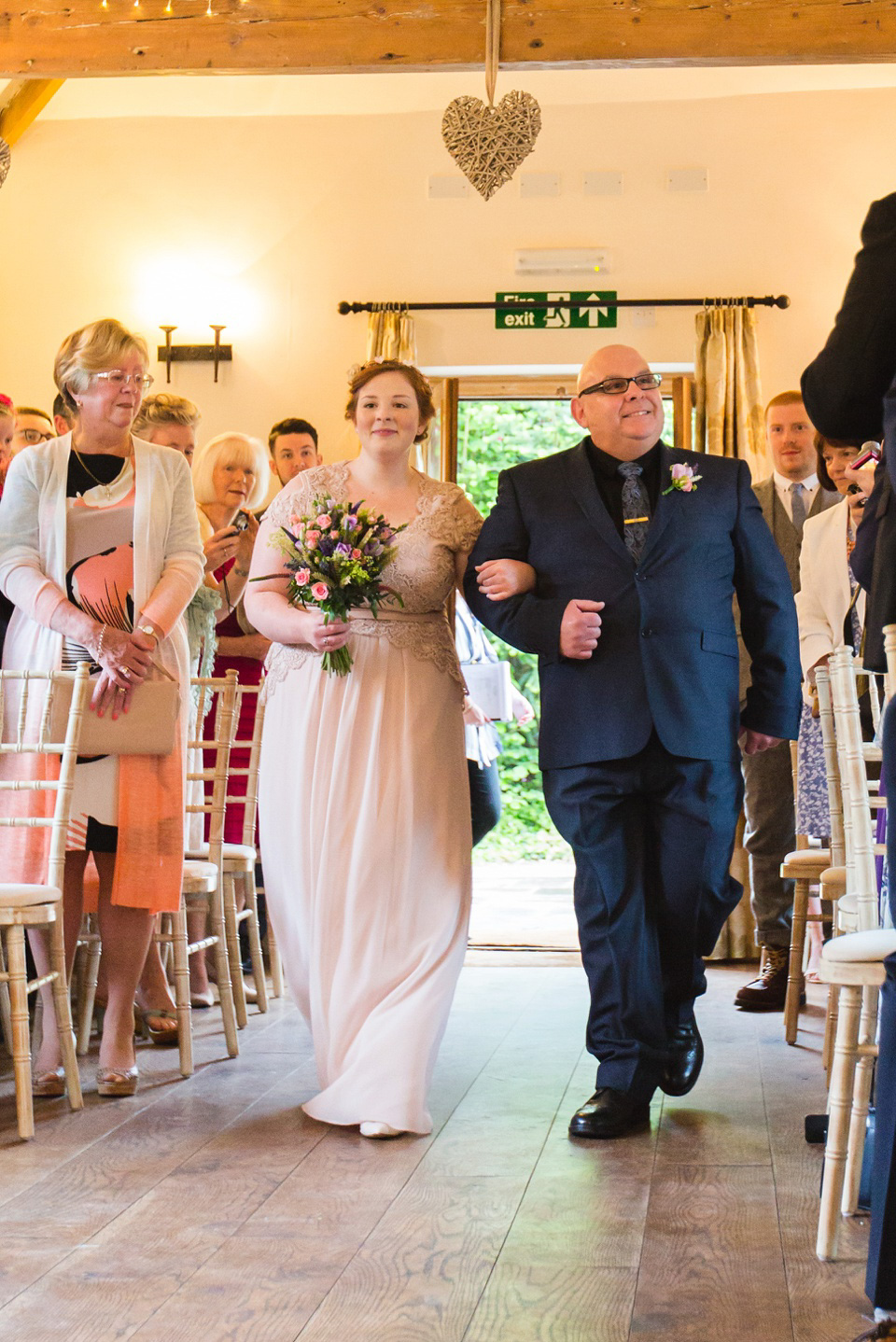 "We met online, through Tumblr. We knew friends of friends and just kind of found each other. I sent Matt an anonymous message one day saying I like the picture of him wearing his glasses and that was that!
He knew it was me who sent it, but I have no idea how. we talked for a few months and finally met up in Cardiff.  We watched a film, went for lunch and then we took a walk. We walked towards Cardiff museum.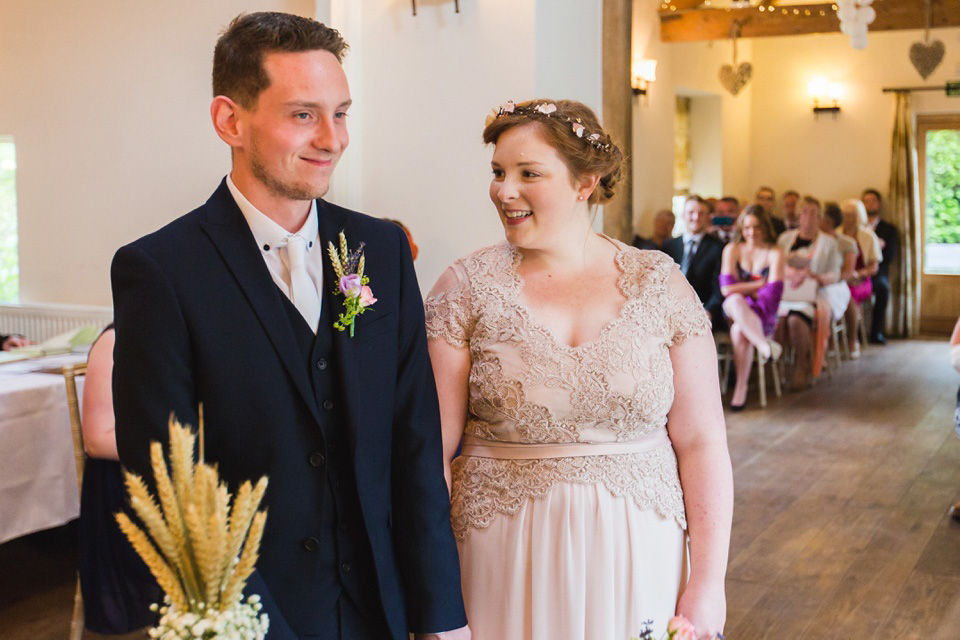 "Opposite the museum is a beautiful park with fountains, we sat down and talked. Thinking we would only be there for an hour we ended up staying for five hours, in the same spot talking, laughing and making the most of the summer sun. We spent the whole day together and without realising the time we had to run to the train station, we both almost missed the last train home. This little spot has become a very special to us. It was where our story began."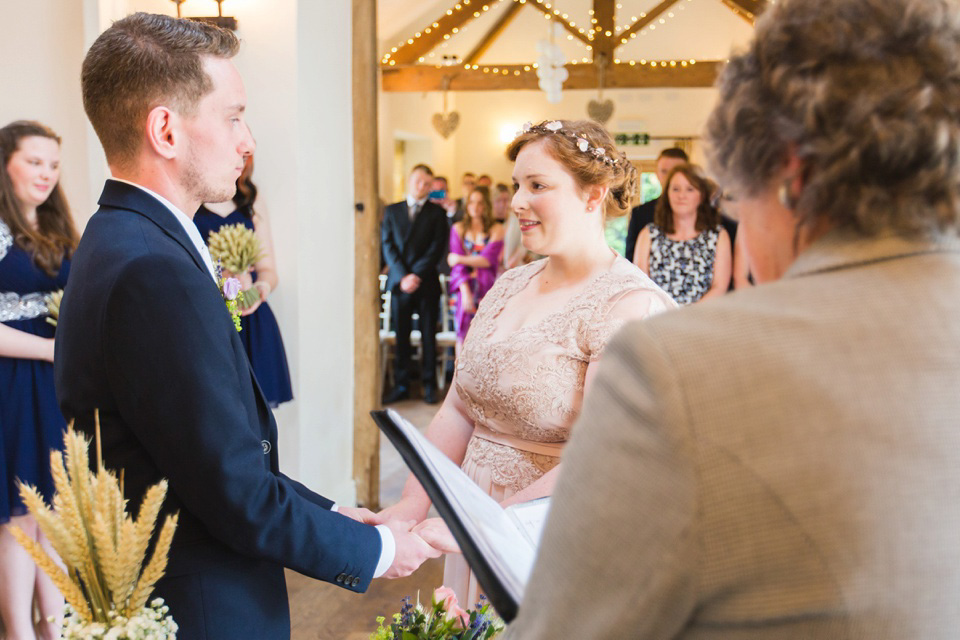 "We got our rings from Pravins. We originally said we would just buy them from argos. But soon as I saw my ring I just had to have it, and of course matt had to have a matching ring."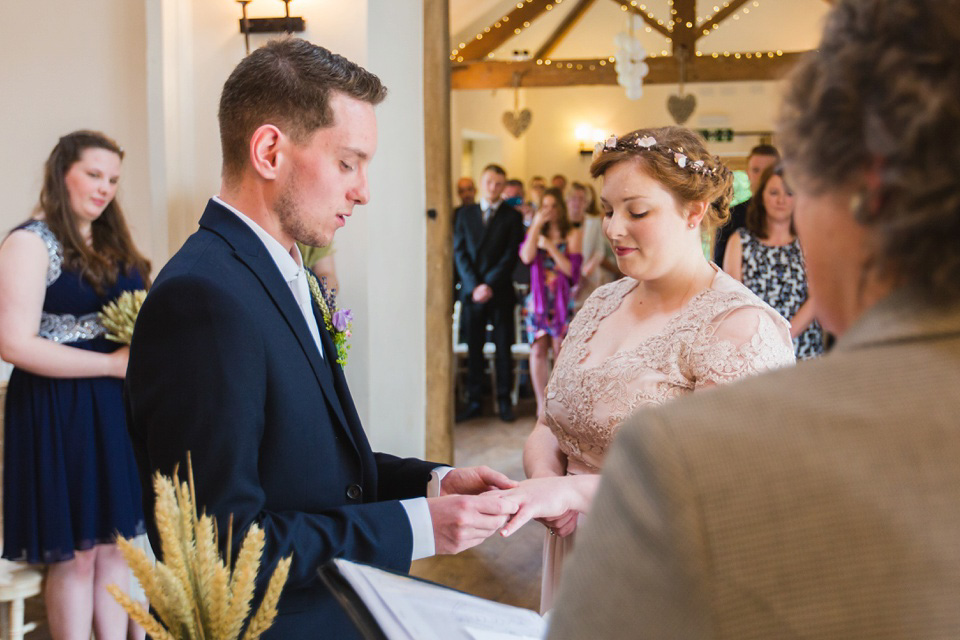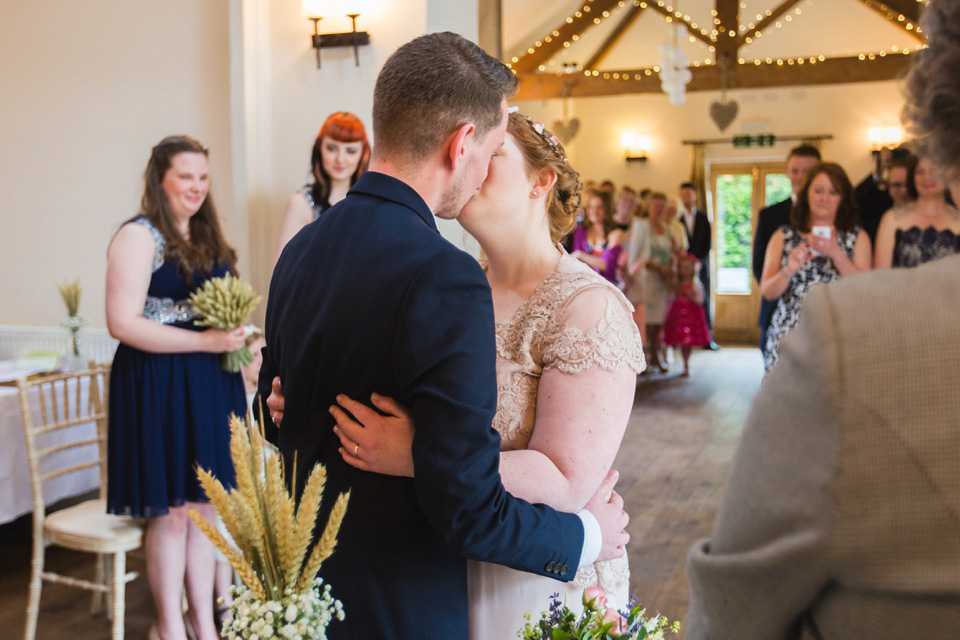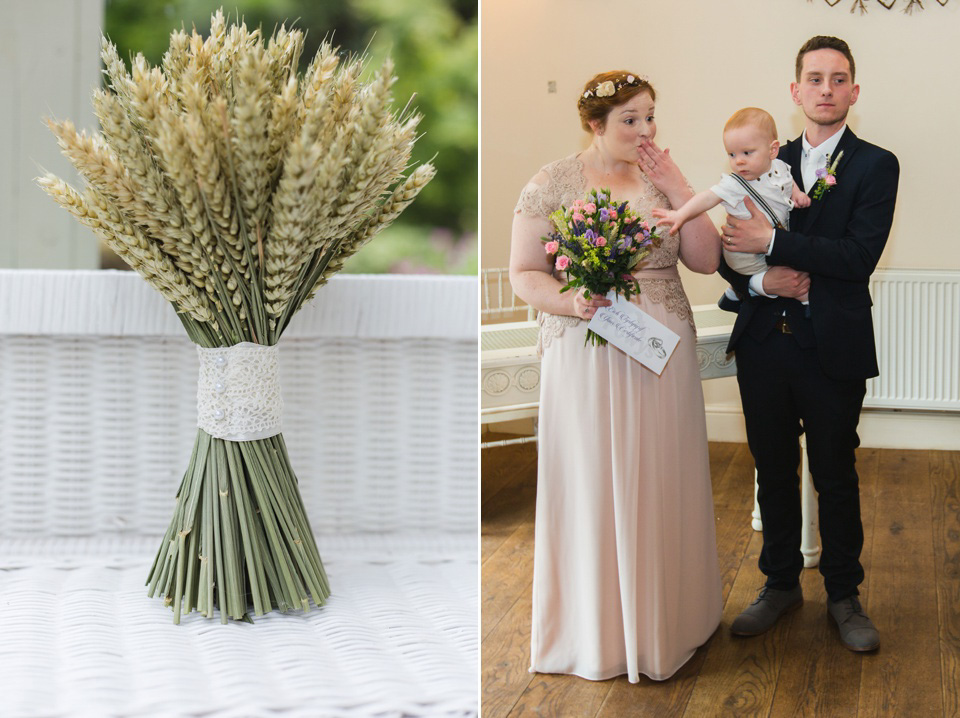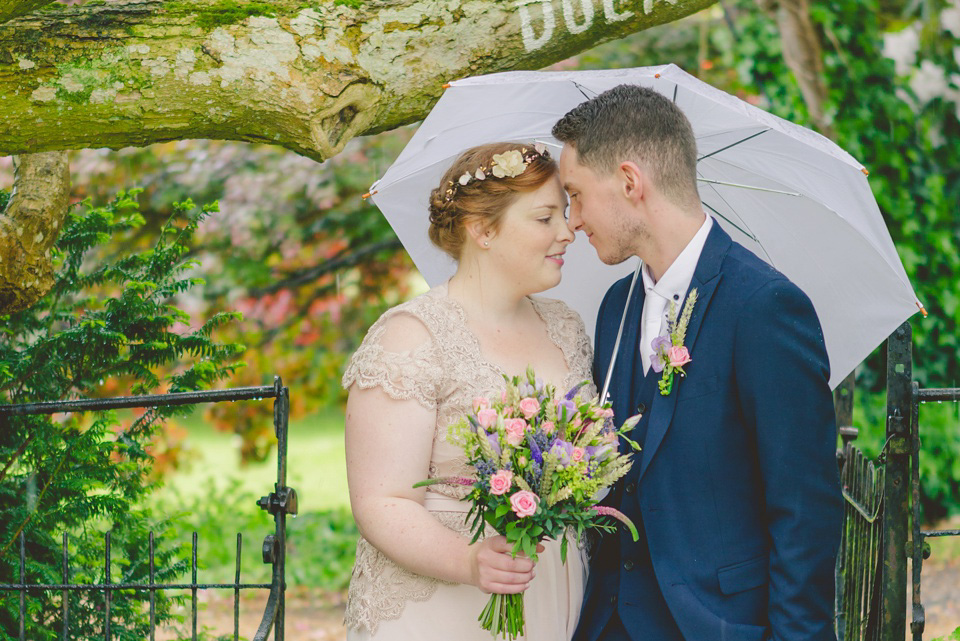 "Steve at Art By Design was our photographer. He was absolutely amazing, he produced beautiful photos despite it pouring with rain all day. We both felt so at ease with him and guests commented on how professional he was throughout the day. I would highly recommended him to anyone planning their wedding in the south wales area."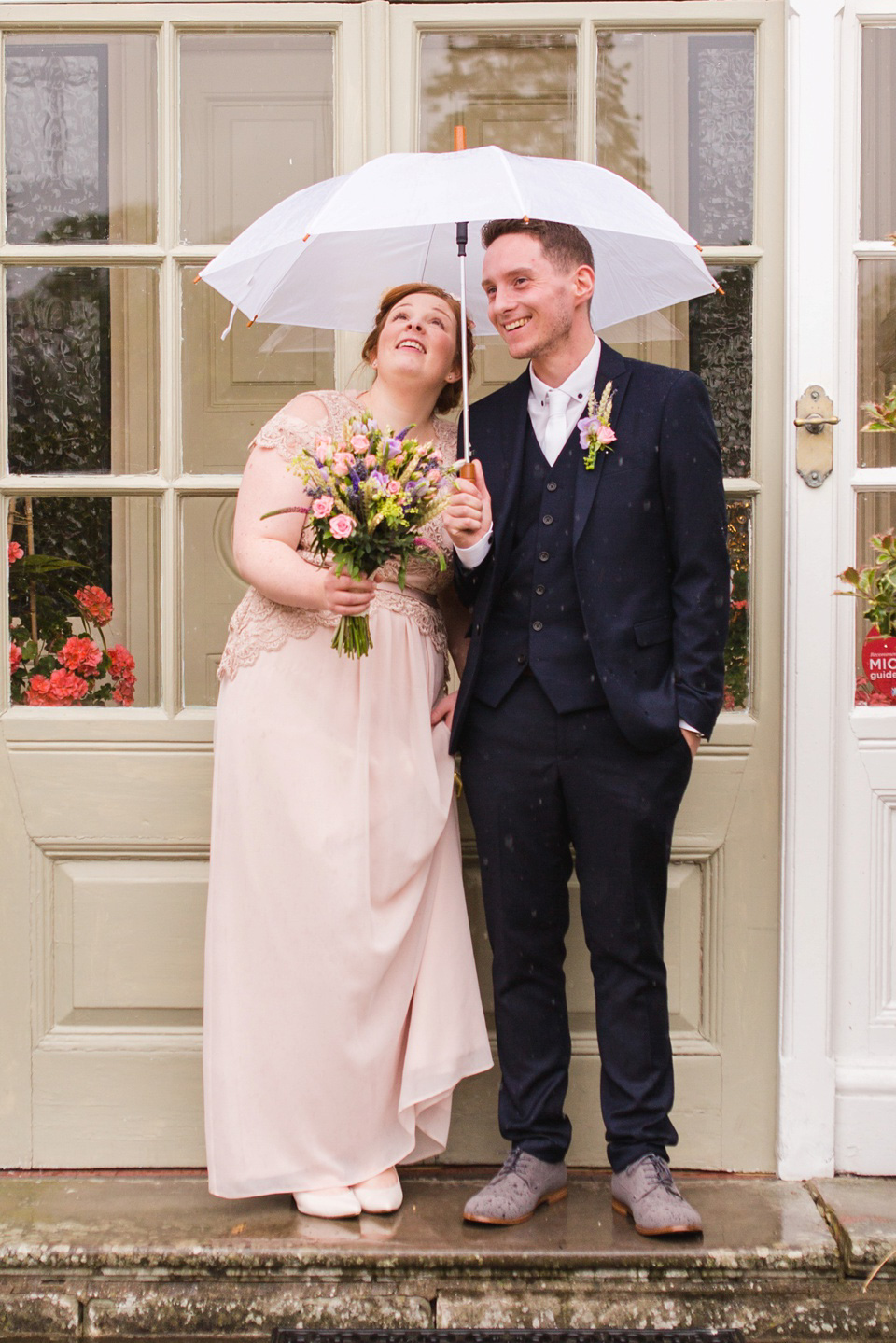 "I had a pair of Clogau gold earrings which my son (matt) gave me for christmas. Clogau gold with rose pearls studs, perfect compliment to my dress. I didn't wear anything else."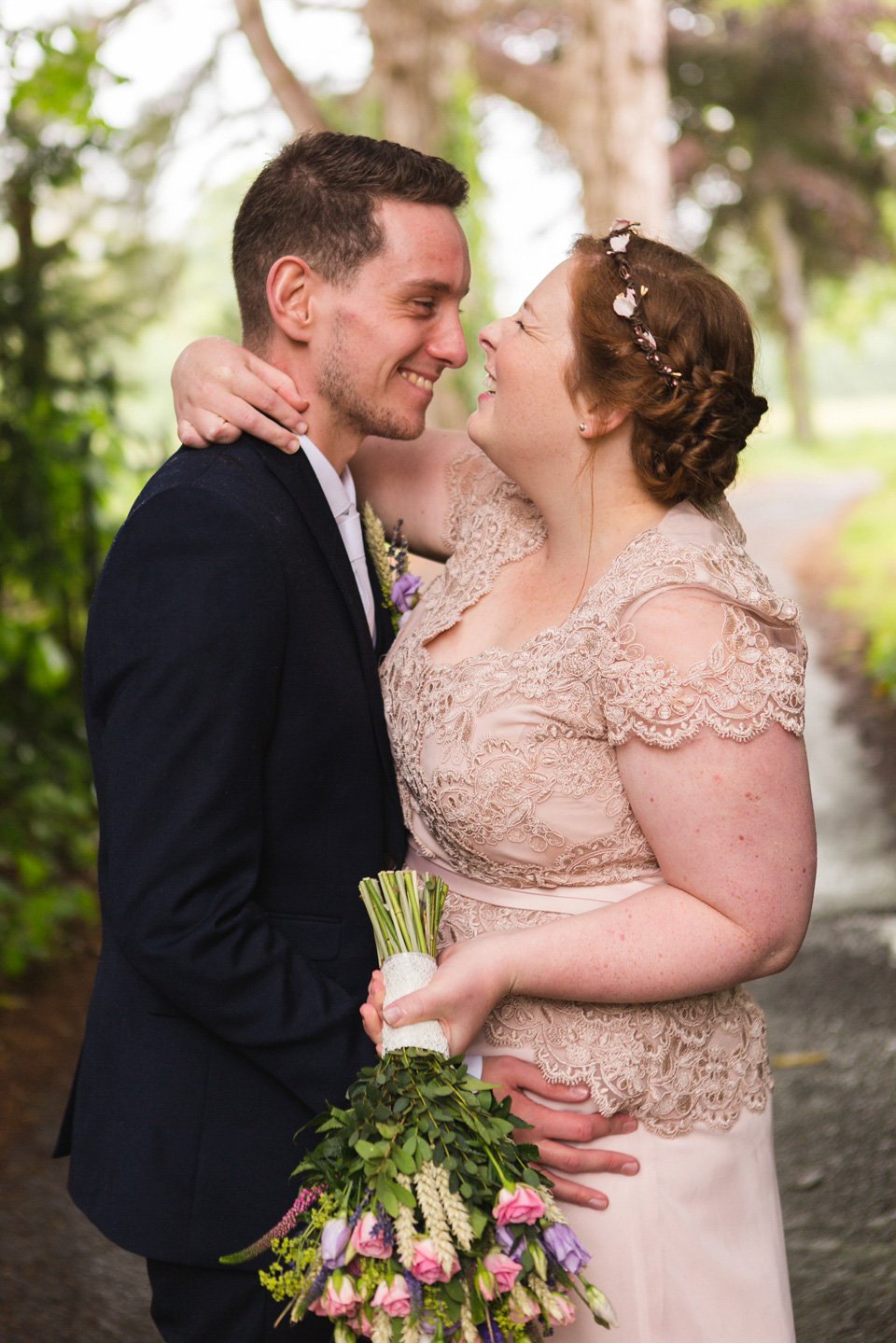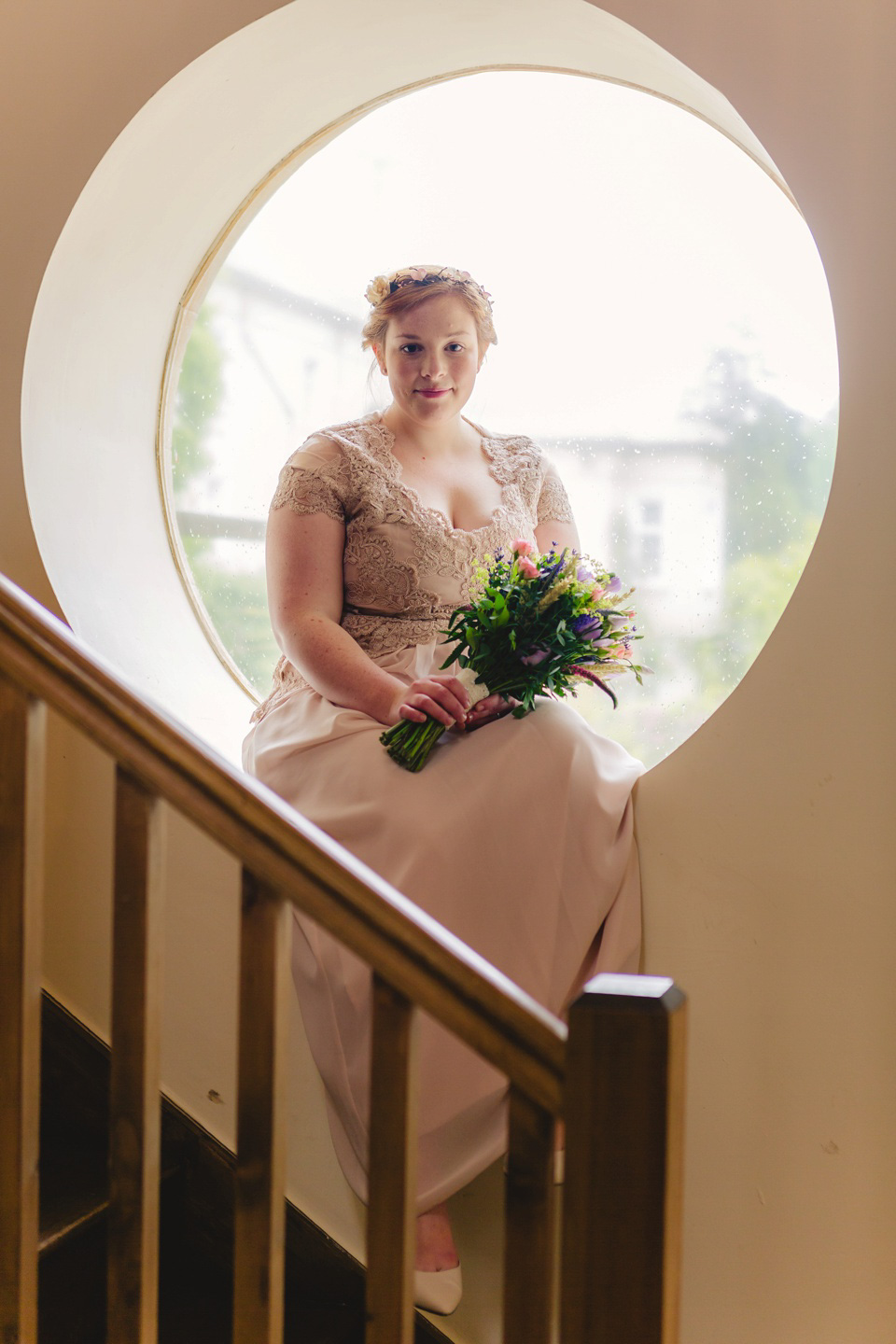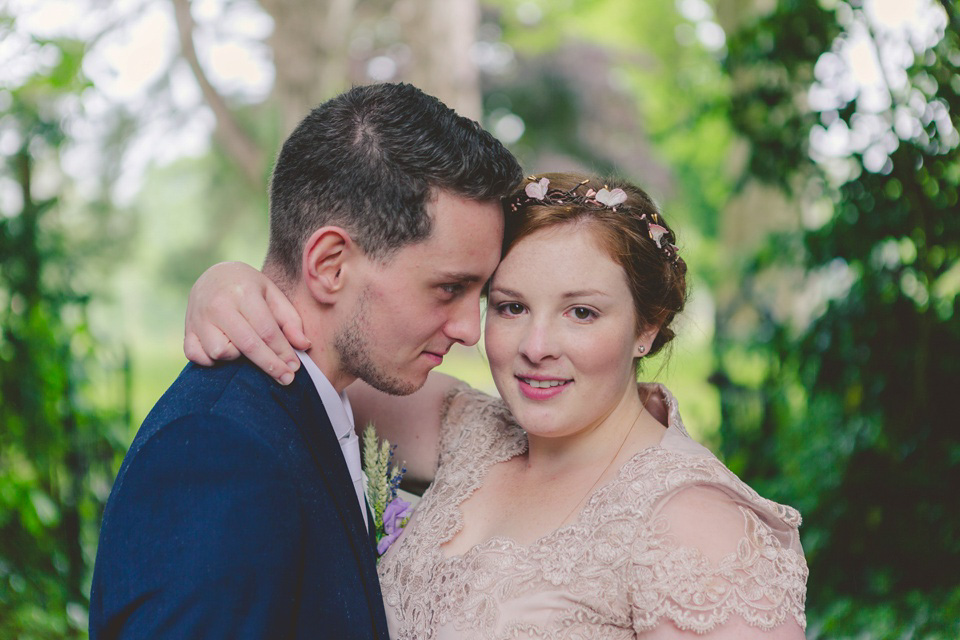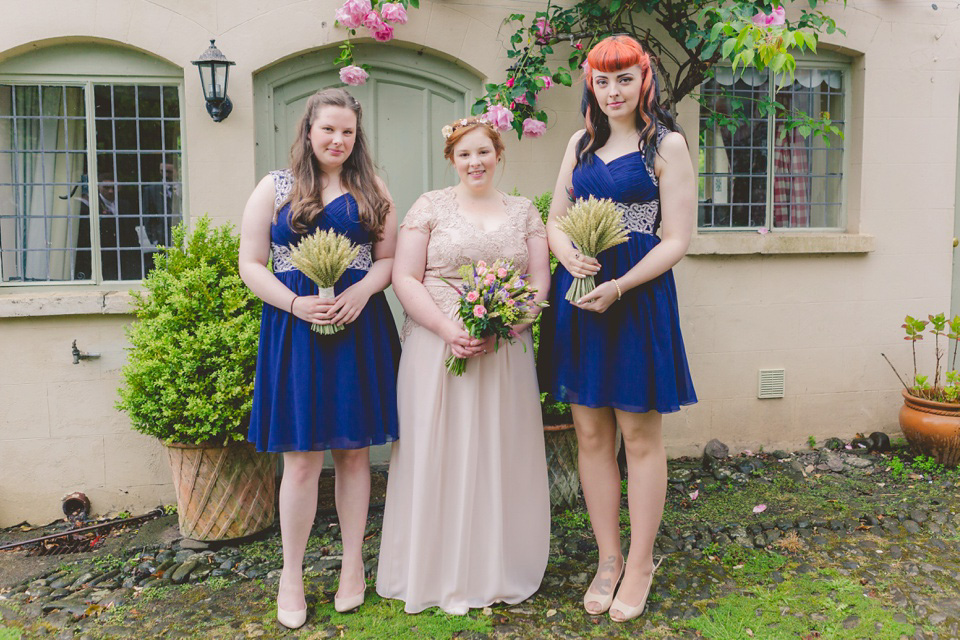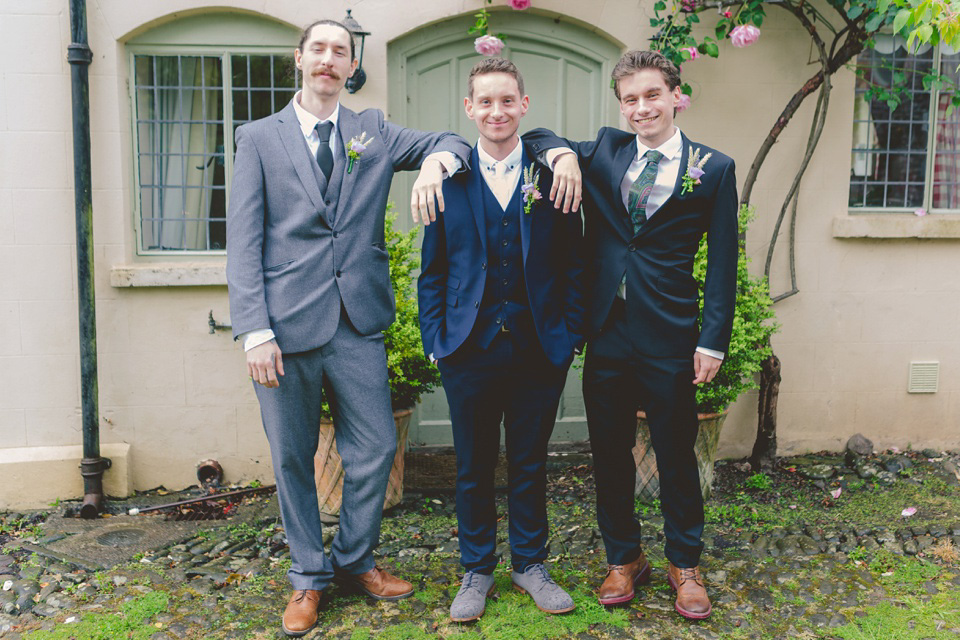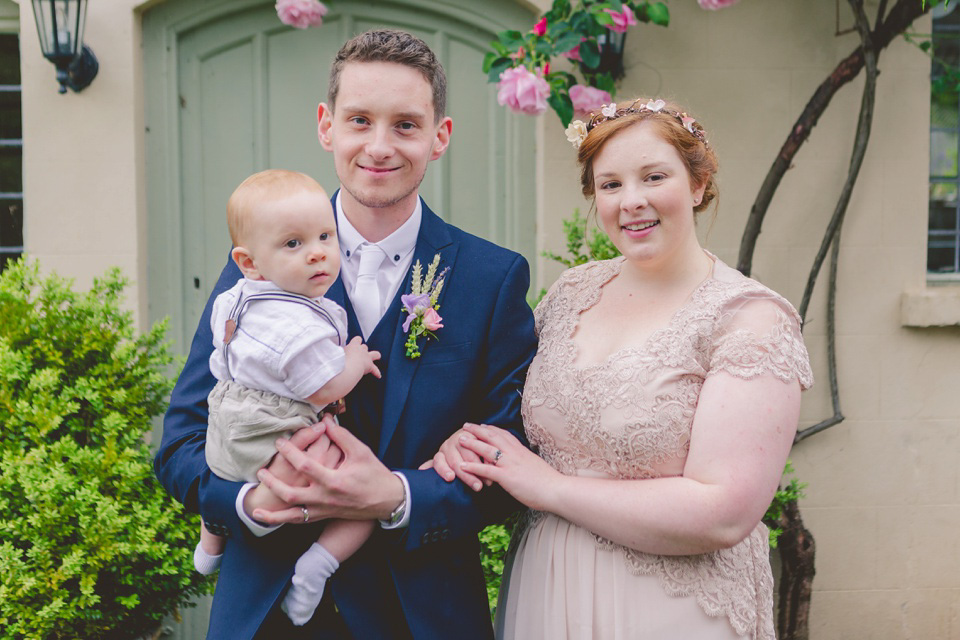 "I pretty much made all the details myself. I had stamped the name cards, table numbers and even made the table plan using my mirror floral paper and the backing board. I bought wedding favours from ebay, which were little wooden leaves engraved with our names and the date of our wedding. They looked and even smelt amazing."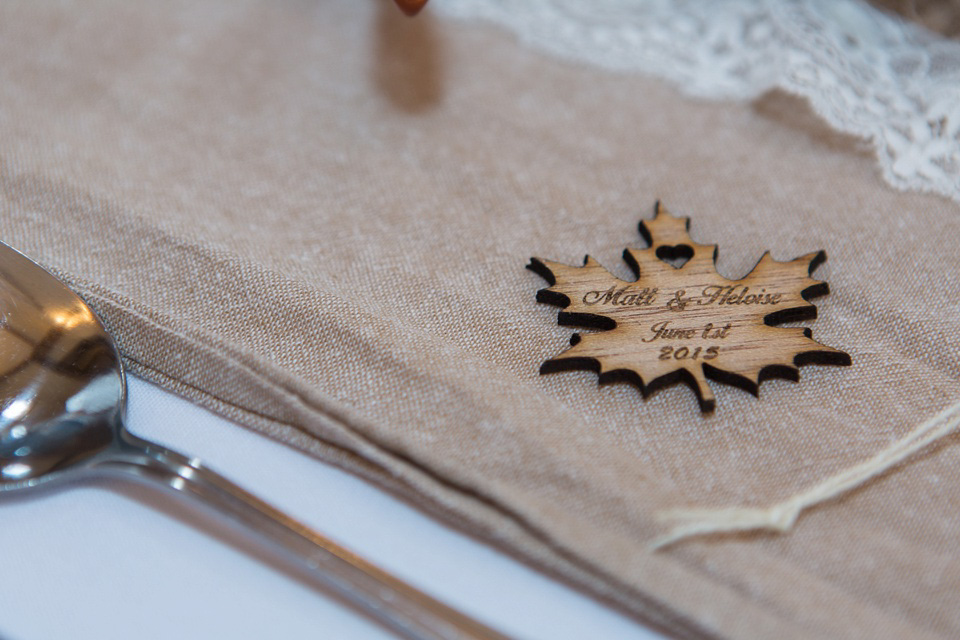 " Thankfully the venue in the Brecon Beacons, South Wales had lots of beautiful décor but to be honest it didn't need much decorating. I just added fairy lights and tea lights."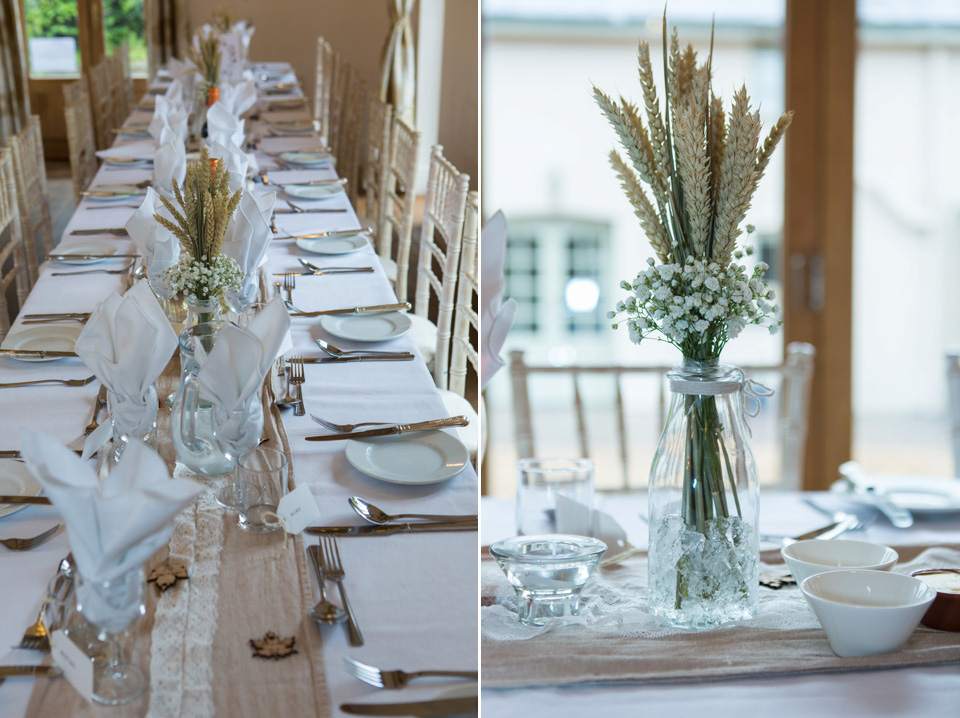 "My favourite part of the day was being alone with my husband and son, giving him a bed time bath, kisses and cuddles as a completed little family we both have longed for."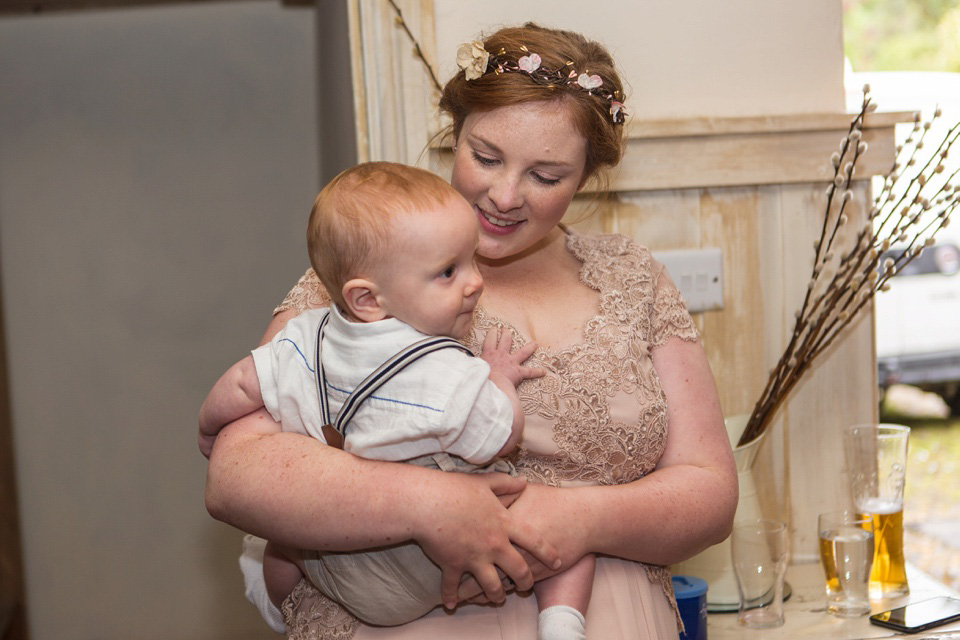 Words of Wedded Wisdom
"Even if things don't always go they way you wanted it to, never forget, you just married the man of your dreams.
A wedding isn't about how much money you can spend its who you spend it with."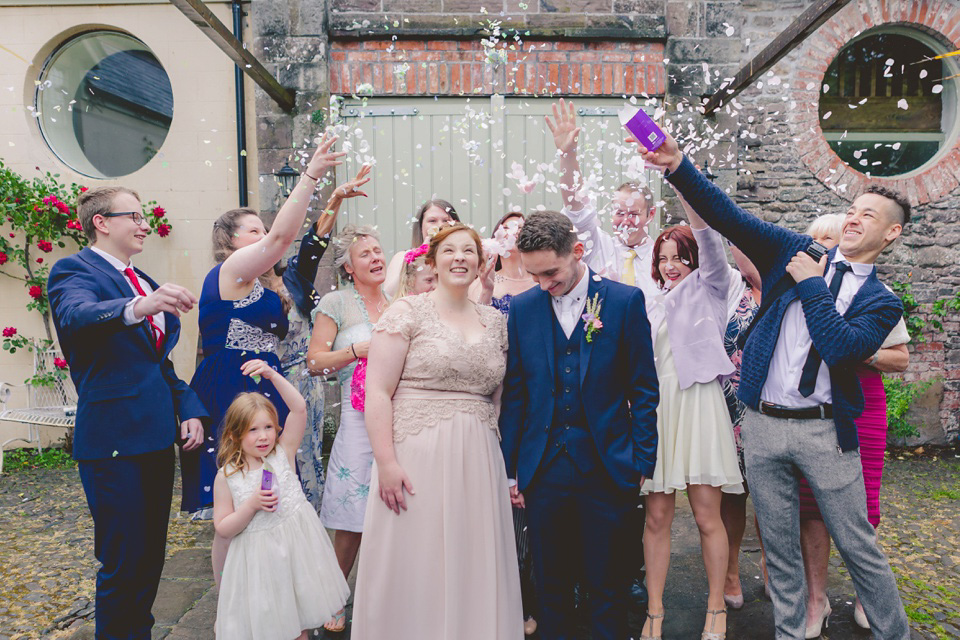 What a beautiful wedding – full of Love My Dress hallmark elegance through and through. So much love and thanks to you darling Heloise for allowing us to share your wedding and in so doing inspire so many of our readers.
Love Annabel x