When I sit back and reflect on how much the wedding industry has changed since I started blogging waaaaay back in 2009, I feel such a powerful sense of pride that I'm a part of it. It provides a real 'pinch-me' moment. With the stratospheric rise in popularity of the wedding blog and boom in social media over the past few years, planning an event like a wedding now opens up so many more creative opportunities than ever before. It's part of why I adore working in this industry so much – the energy, positivity and for me, personal growth I gain from being surrounded by so many brilliant creative people is kind of mind-blowing.
I love that through Love My Dress, and now Little Book For Brides® too, we can make connections and provide a platform for the best suppliers in the industry. But there are times when brides, grooms and consumers need to feel, touch and see the suppliers they want to book, and that's why I will always continue to support events like Most Curious.
Considered 'the wedding show for the style savvy couple', the Most Curious wedding fair is one of the UK's best and most brilliant wedding fairs out there, but especially so if you are seeking something a little left of field and off the well trodden traditional track of wedding style.  The show is fantastically organised by a team really passionate about providing their own platform for suppliers who were born to be creative.  We're delighted to share an exclusive first glimpse of what brides can see and experience at the Most Curious wedding fair 2016.
Photography by Natalie J. Weddings
In it's fourth year now, the Most Curious wedding fair was set up by founder Becky Hoh-Hale, after her own wedding in 2008.  Becky's wedding took place right before the vintage explosion – so she struggled to find the kind of creative suppliers that she now proudly supports through her event. As a result of that frustration, she chose to style her wedding all by herself, embarking on adventure to collect all her own vintage china, make her own bunting, backdrops and tablecloths and source unique vintage props that were unique to her and and her husband.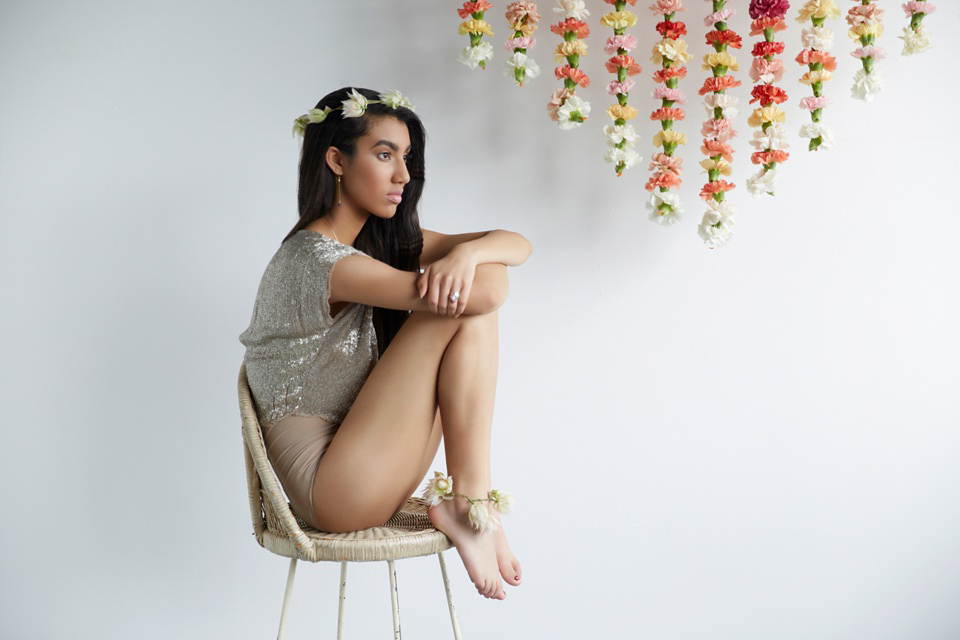 Flowers by Vervain Flowers
This lead to her hiring out the pieces after her wedding, under the name 'A Most Curious Party', to other like minded, and time-short brides who may not have the time or inclination to collect everything they needed.  But Becky didn't stop there, she took it one step further. Following a disheartening spate of exhibiting at wedding shows with her wares, Becky realised the same pioneering spirit could be applied to wedding fairs and she might just be the girl to do it.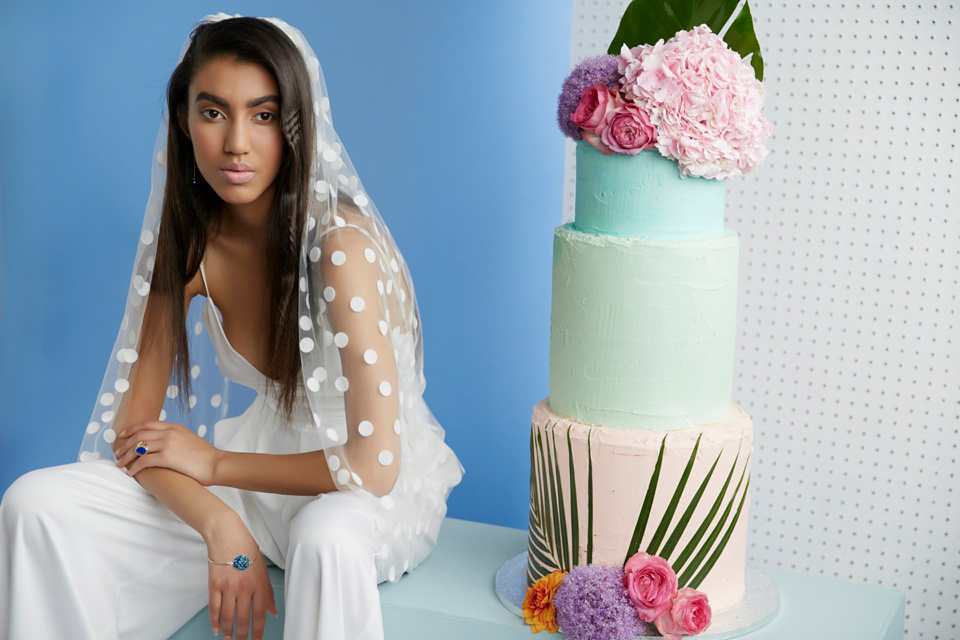 Cake by Lily Vanilli
Most Curious, the wedding show for the style-savvy couple was born shortly after this and has since developed cult-like status within the industry. I am most excited about attending the next London event in March – and today I'd like to invite you to join me.
Becky's background (other than Most Curious) is interior design and design journalism and her passion lies in championing the new – the movers and shakers in the design industry who are not following the trends but creating them. After attending numerous design shows all over the world from Paris, Milan, Poland, Germany, Denmark and of course London, she sought to bring this formula to the wedding world. And I am so incredibly proud to be supporting Becky today.
Film by Insta-Wedding
https://vimeo.com/135340863
Most Curious unites trend aware and directional suppliers with the free and forward thinking couples who want their wedding day to be as design and fashion led as the rest of their lives, and as free spirited and wild as their love.
Becky now has a team supporting her with this game-changing event, whose members include Sara Smyth, a former lawyer and chic wedding boutique owner, and head exhibitor sourcer and liaiser Cat Brennan, who has an alter ego as an accountant but has a dark party girl past. Finally, Gemma heads up the Norwich shows (the events are held in London and Norwich), and is a set builder and fine art illustrator.
"I think MOST CURIOUS is special because there is no grand plan", says Becky, "we do truly do it because of the love of it. We love fashion, design and cool, beautiful things and representing that is the most important part for us.  Finding new talent and ideas, listening to our audience, what they want and adore, and connecting them to the right people are always gonna be top of our list."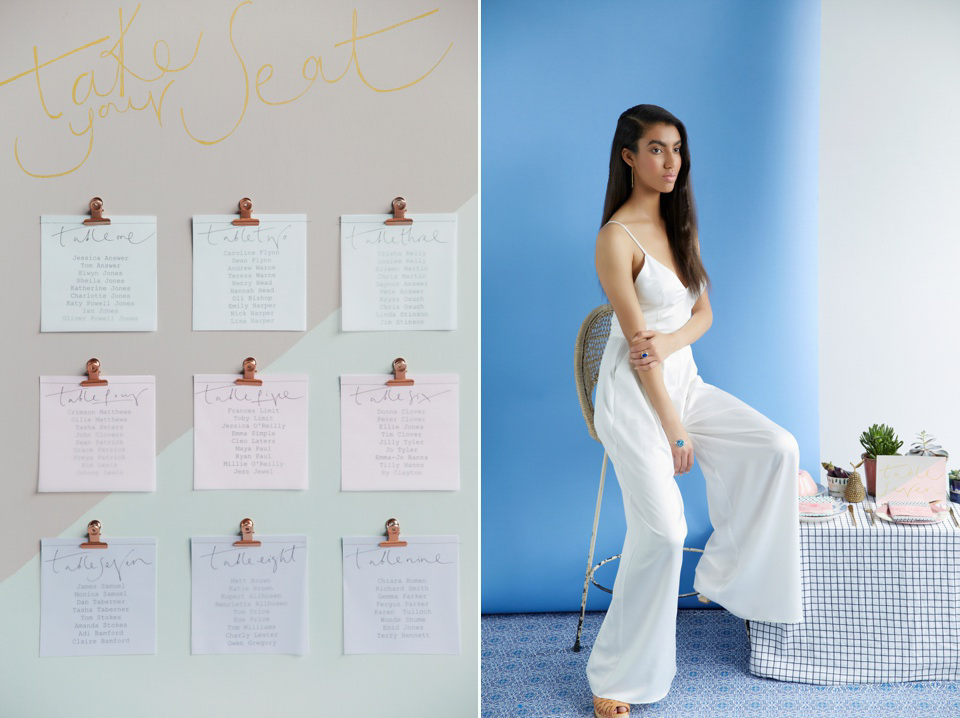 So what to expect at the event itself?
"This will be the biggest show yet with 120 exhibitors at the East London, Truman Brewery event and 60 at Norwich. We chose industrial spaces that let the exhibitors shine and they never let us down with amazing creativity that you will not see at any other wedding show – they egg each other on to push their own boundaries with stand design, new product launches that they feel have to be good enough for the Most Curious brides! It's always so exciting on set up day to see it unfolding."
"Our show is budget aware as well – the design does not completely take over from the idea of realistic prices and we are not fussed with something being high-end or totally 'luxury'.  We chose people with their feet on the ground to exhibit.  We find that our type of creative exhibitors are more interested in doing a job well, i.e. a bespoke service for the couple and succeeding in creating something they want, rather than making huge profits. So the affordability goes hand in hand with the territory."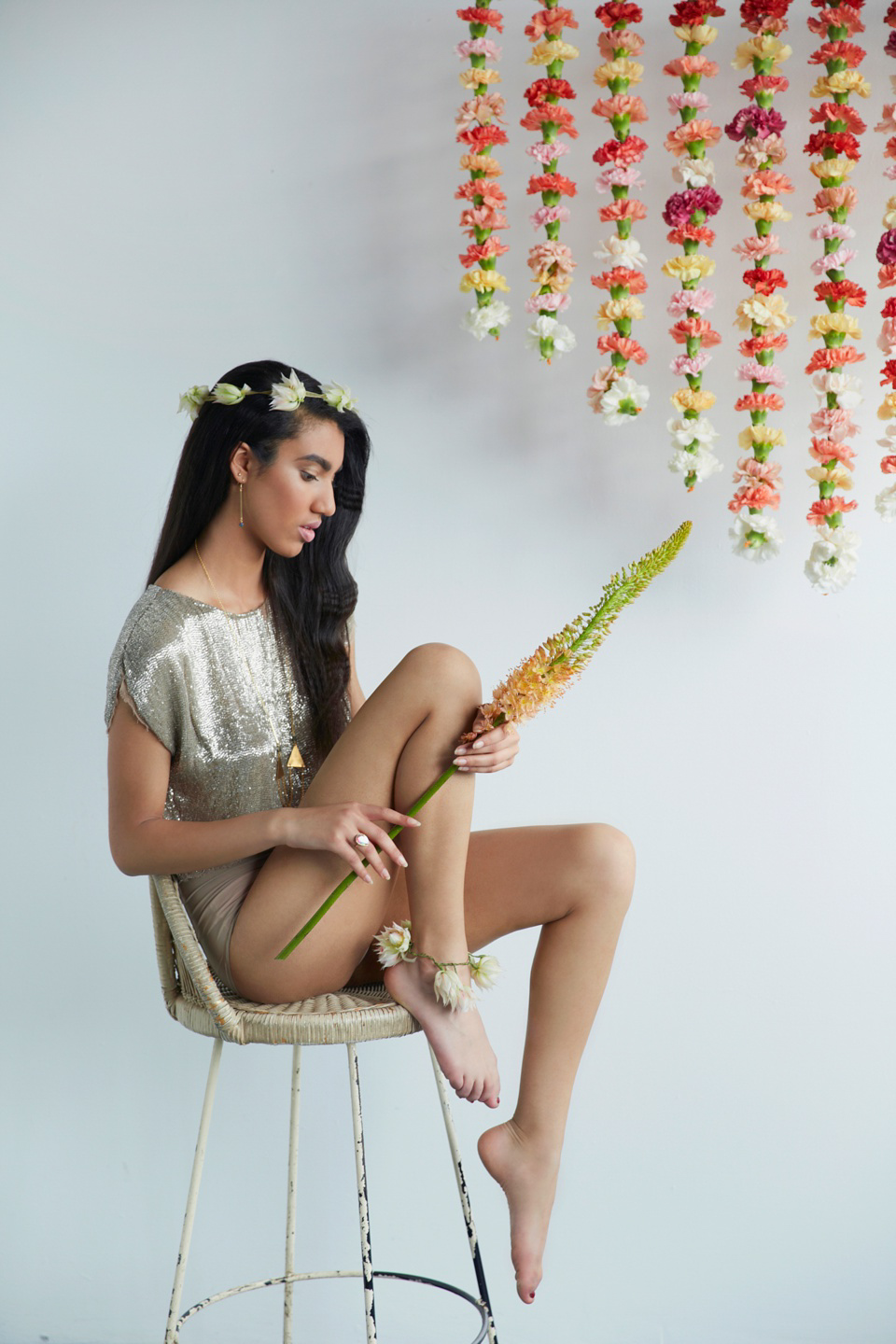 We are not a show for people who haven't got any ideas about how their wedding should be – I'd even suggest that the typical 'Most Curious bride' probably works in the creative or media world, and knows what she likes aesthetically.  We want to be their guide and the helping hand they need to achieve their vision.
"Our typical bride has a magpie eye for the beautiful, and as a couple they love music, have plenty of vinyl in their lives and 'I LOVE this song' moments together. They spend hours discussing or listening to their favourite bands. At heart she may be a little geeky and enjoy duvet days with a good book or star gazing with her beau equally as much as hitting Dalston High Street in her leather jacket and skinny jeans.
She probably knows what she wants for her wedding, but not exactly sure where to get it, but we know that we are fulfilling our tasks with these type of brides, because we see them do a little skip when they walk into the show and mouth ' THIS is what I mean'."
The images you see on this page here today are a result of just some of the event exhibitors collaborating together. Becky explains more…
"With the shoot, we knew we had to represent current lifestyle trends as well as bridal trends, now and beyond. We approached it by avoiding thinking about what is massive in the world of weddings right now, but by thinking about things we just love.  We had an amazing team contribute to this photoshoot which included all the winners of our bridalNEXT! section of the show."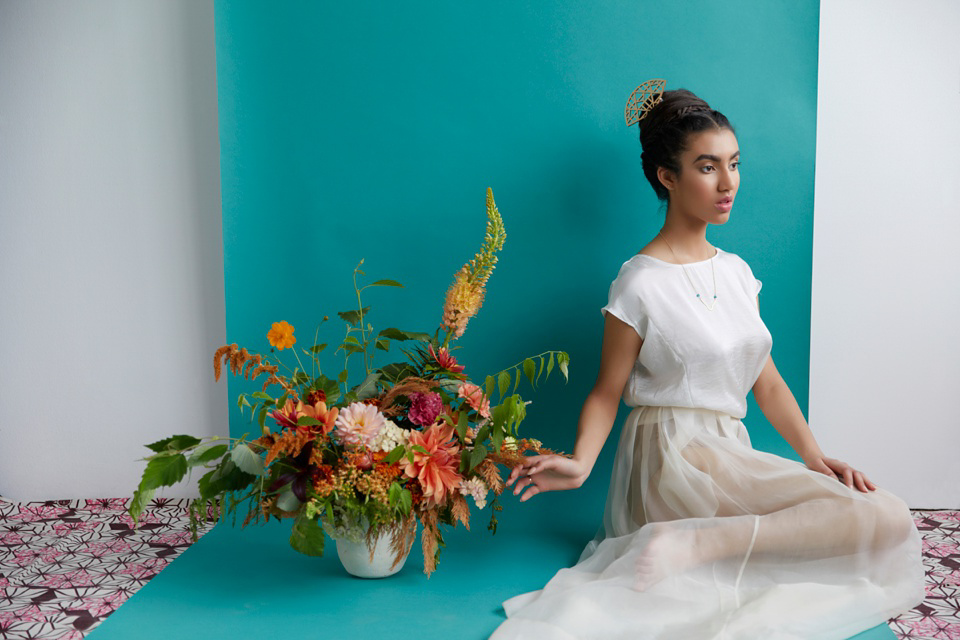 "This is our initiative and platform for up and coming designer makers who want to break into the wedding industry. So they have to be a business or maker set up less than three years a go and the price point of the stand is actually a little lower. This year our winners were photographer Natalie J. Weddings, Dress designer Velvet Johnstone, Milliner and Accessories designer Ann-Marie Faulkner and Stationer Oh Squirrel."
"Between us, the team had Malaysian, Chinese and Phillipino heritages so we went with a little South East Asian influence this time through the on the floor, barefoot poses, oriental-style hair pieces, temple style flower garlands, and batik-esque fabric prints. We also felt like it was definitely time to embrace a bride of colour and ethnic ideas in the styling. So many of our brides love travel or are indeed of mixed heritage so we knew it was something we wanted to represent, with the styling and our beautiful model Tiger Lily from Anti Agency."
"Velvet Johnstone was hitting it out the park with bridal trends left right and centre with t-shirt tops, separates, sheer skirts and jumpsuits. Simple shapes with moments of incredible embroidery, lace and tulle craziness. What can we say, we feel so in tune with her brand that she's basically family!"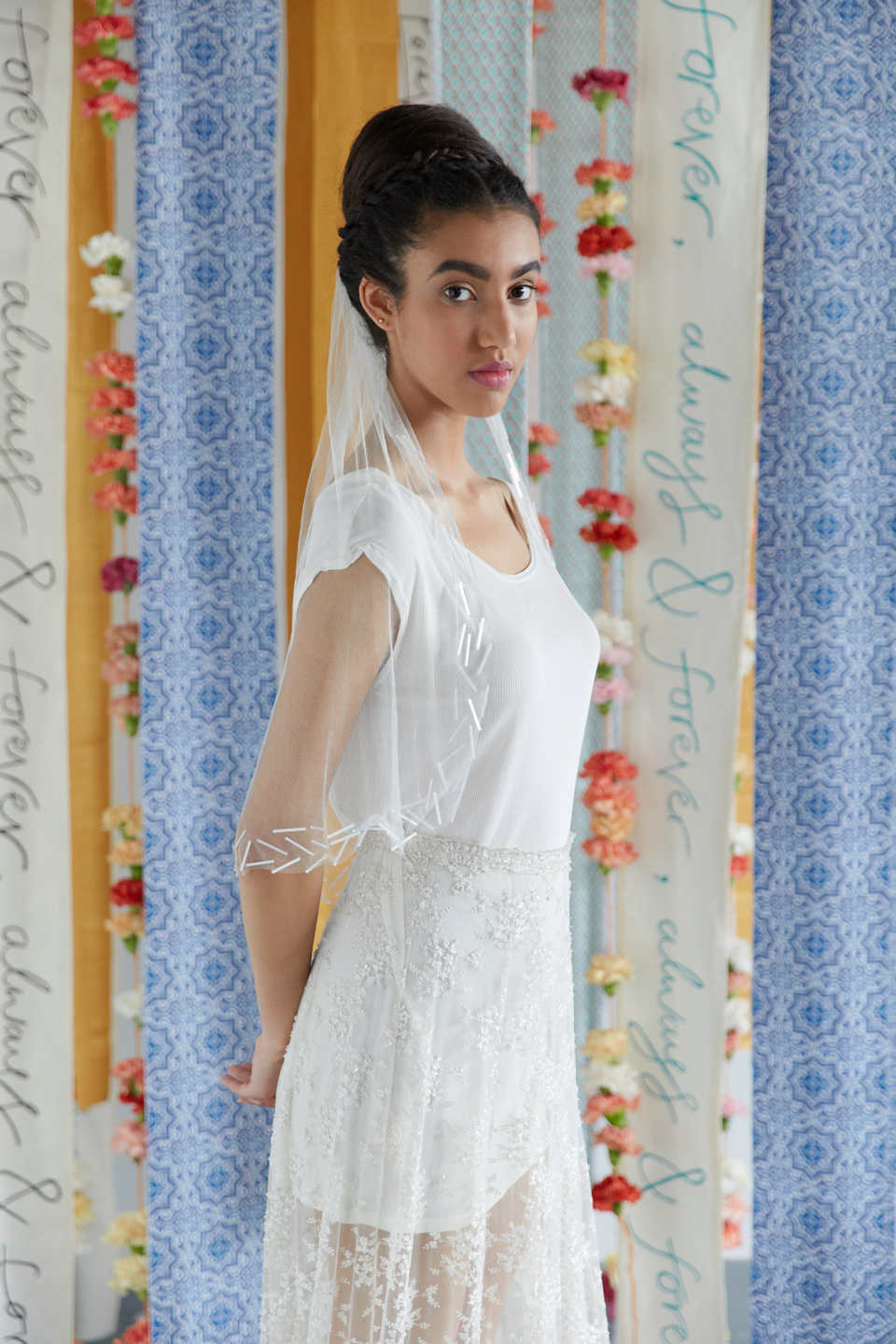 "We also included gowns from Most Curious 2016 sponsors Belle & Bunty's brand new collection, because, well – just look at them! Super cool '60s and '70s female rock musicians, were the muse for their 2015 collection, which is so of the moment it actually hurts."
"Ann-Marie Faulkner is truly one of our fave accessory designers and her pieces are sophisticated and beautifully made but always have a little edge and directionality to them, so a veil with bar beads in, a laser cut hair comb, a block-y, high Toque hat and even a geometric metal fascinator. Inspired!"
"Celebrity cake-maker extraordinaire, Lily Vanilli, brought the wow factor with her incredible colour blocked cake, with embedded palm leaf for extra ethnic vibes. Master macrame maker Frida Florentina went with the colour block brief to create the great electric blue knotted hanging basket and Vervain Flowers travelled miles with the incredible hanging and floral arrangements in hot orangey colours."
"Natalie J is a fashion photographer turned wedding 'tog and her work is often bold and makes a statement, and we knew she could do wonders turning her fresh, impactful style to this brief to make these images truly jump off the page. 
We used the brilliant Hackney Potter for the crockery, for a great handmade, rustic vibe, along with bronze cutlery from hire company Helene Millot Furnishings, along side a pink blancmange – 2016 trend anyone?"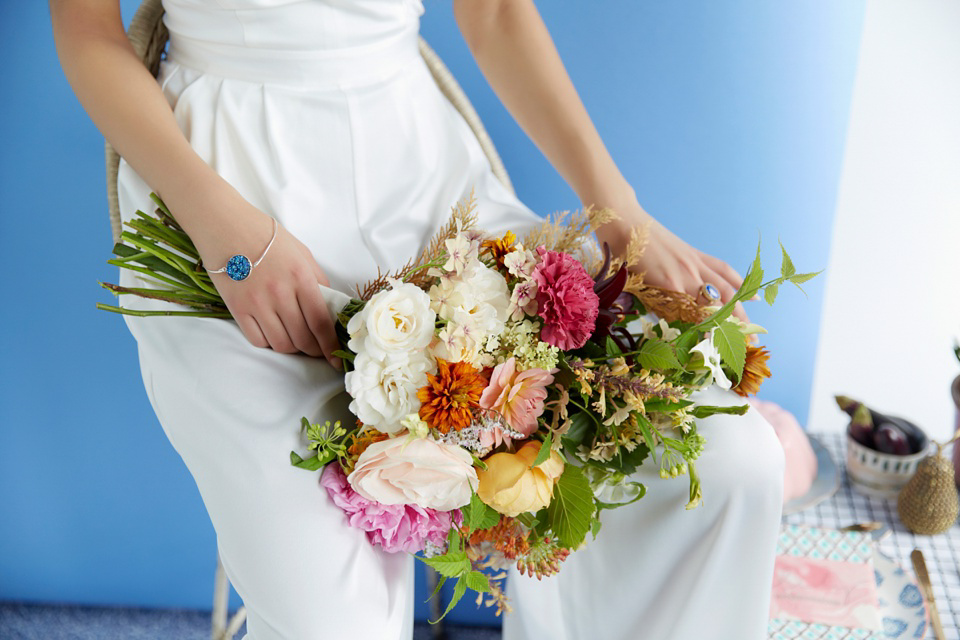 Portraits Bridal provided the amazing hair and make up, relishing the bridal does contemporary brief that they are all about too! So big brows and pinky lip colours were the order of the day, with emphasis on street style 'real girl' make up rather than anything too 'bridey'. "
"Eclectic Eccentricity supplied the jewellery, with natural stones in all the right hues of the looks, a rocky druzy stone bracelet matched the hanging basket tone on tone and brass and turquoise beads shone against our sea green colourama."
Most Curious has now launched it's dates for the Spring 2016. Pencil in 11-13 March at the Truman Brewery, East London and 20 March at St Andrews Hall in Norwich. You can expect to see over 120 exhibitors in London and 60 in Norwich – all hand-picked for their finger on the pulse and creativity in their hearts.  Great design, fashion and lifestyle trends will be celebrated and incorporated into the wedding world with these carefully curated shows with an explosion of inspiration for the coolest couples! Fashion shows, live music, craft beers and street food will ensure a whole day out's worth of nuptial research and enjoyment!
It is a huge privilege for me to be able to support this event and the #girlboss women behind it. Bookmark this page amostcuriousweddingfair.co.uk. You can also connect with Becky and her Most Curious team via Instgram, Facebook and Twitter.
Applications for exhibiting are now open and close on the 9th October. If you would like to exhibit at A Most Curious wedding fair click here.
See you at the London event in March folks!
Love Annabel  x
Photography – Natalie J. Weddings
Film – Insta Wedding
Bridal Fashion – Velvet Johnstone + Belle & Bunty
Floral Styling – Vervain Flowers
Cake – Lily Vanilli
Shoes – Swedish Hasbeens
Jewellery – Eclectic Eccentricity
Handmade Crockery – Hackney Potter
Hanging Basket – Frida Florentina
Model – Tiger Lily at Antia Agency
Stationery – Oh Squirrel
Millinery – Ann-Marie Faulkner
Model – Antia Agency
Hair + Makeup – Portraits Bridal
Table settings + cutlery – Helene Millot Furnishings