One of my favourite things to discover about the brides and grooms we feature on this beautiful blog is what's behind the inspiration for their wedding. Sometimes it's a love of a particular era, like the roaring 20's, or even a season which motivates the couple to style their day a certain way. I absolutely adore what inspired today's lovely couple – their mutual love of modern art. So it's time to get a hot cup of tea, take a break, and pore over these divine pictures by Clare Tam-Im Photography.
Taffy, a technical coordinator in construction and Christian, a software analyst in IT, married on 24th May 2015 in Spring at The Sculpture Gallery at Woburn Abbey, Bedfordshire; a completely takes-your-breath-away location.
"Our love for simple modern art, The Louvre Palace in Paris and our stunning wedding venue inspired our day. We are in awe of the robust and urban colour palette, mixed with the delicacy of the forms and shapes in the external design of the Palace, and this inspired our colour and texture palette. And the magnificent sculptures in the venue inspired the proportions of the décor."
Photography by Clare Tam-Im Photography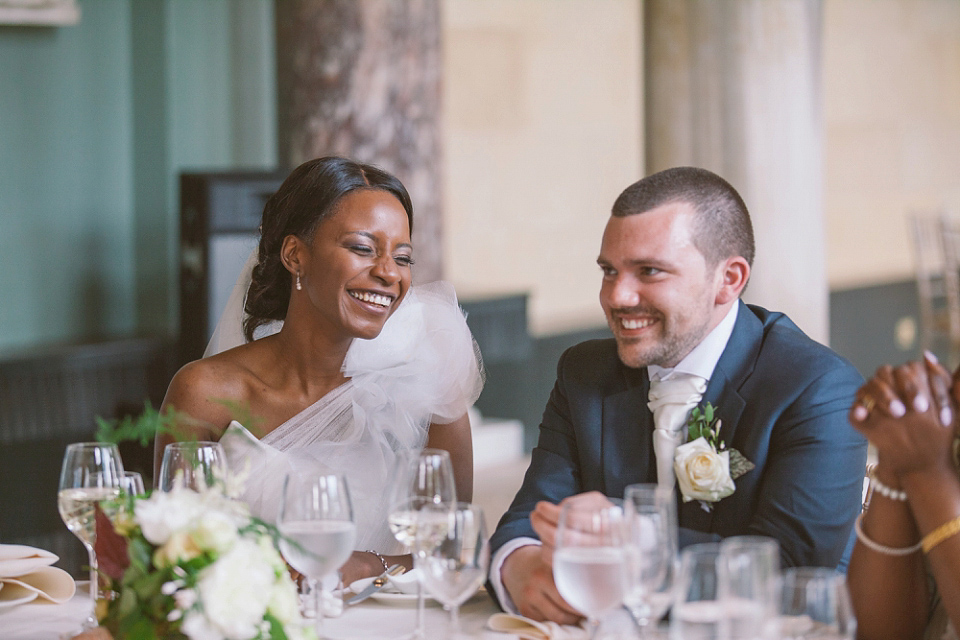 Sometimes, in the lead up to the wedding day, things do not go according to plan. I remember a few little hiccups with my own day, when accommodation for international guests was sorted at the last minute (I did have images of people pitching a tent on the grounds of the manor house!). In Taffy and Christian's case, their florist was found at the last minute, thankfully with a happy outcome.
"I was determined to do flowers myself and then contacted Noeleen from The Basement Florist at the last minute and I was speechless! I cried when I saw my flowers and my heart skipped a beat when I saw the tables. My guests didn't believe that the consultation consisted of text messages and Pinterest a couple of weeks before the wedding date."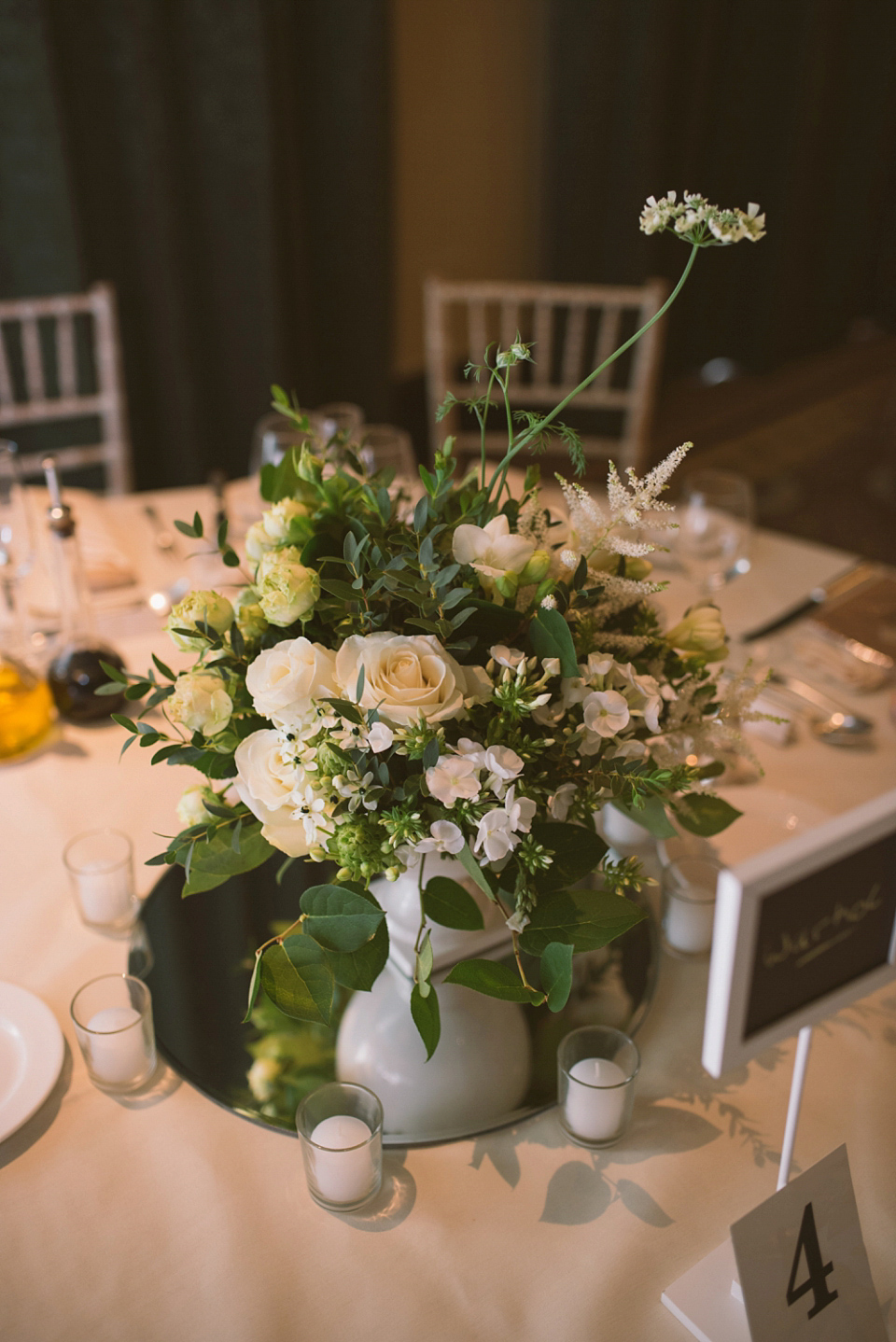 The stunning bride's gown and veil, by Lisa Bilotti Bridal Couture, was based on Taffy's own incredible design, after being inspired by the sculptures in the gallery at Woburn Abbey.
Taffy accessorised with drop earrings and a bracelet from Goldsmiths, where the couple also purchased their rings. By the way, did you see our recent feature on Goldsmiths beautiful wedding rings and jewellery?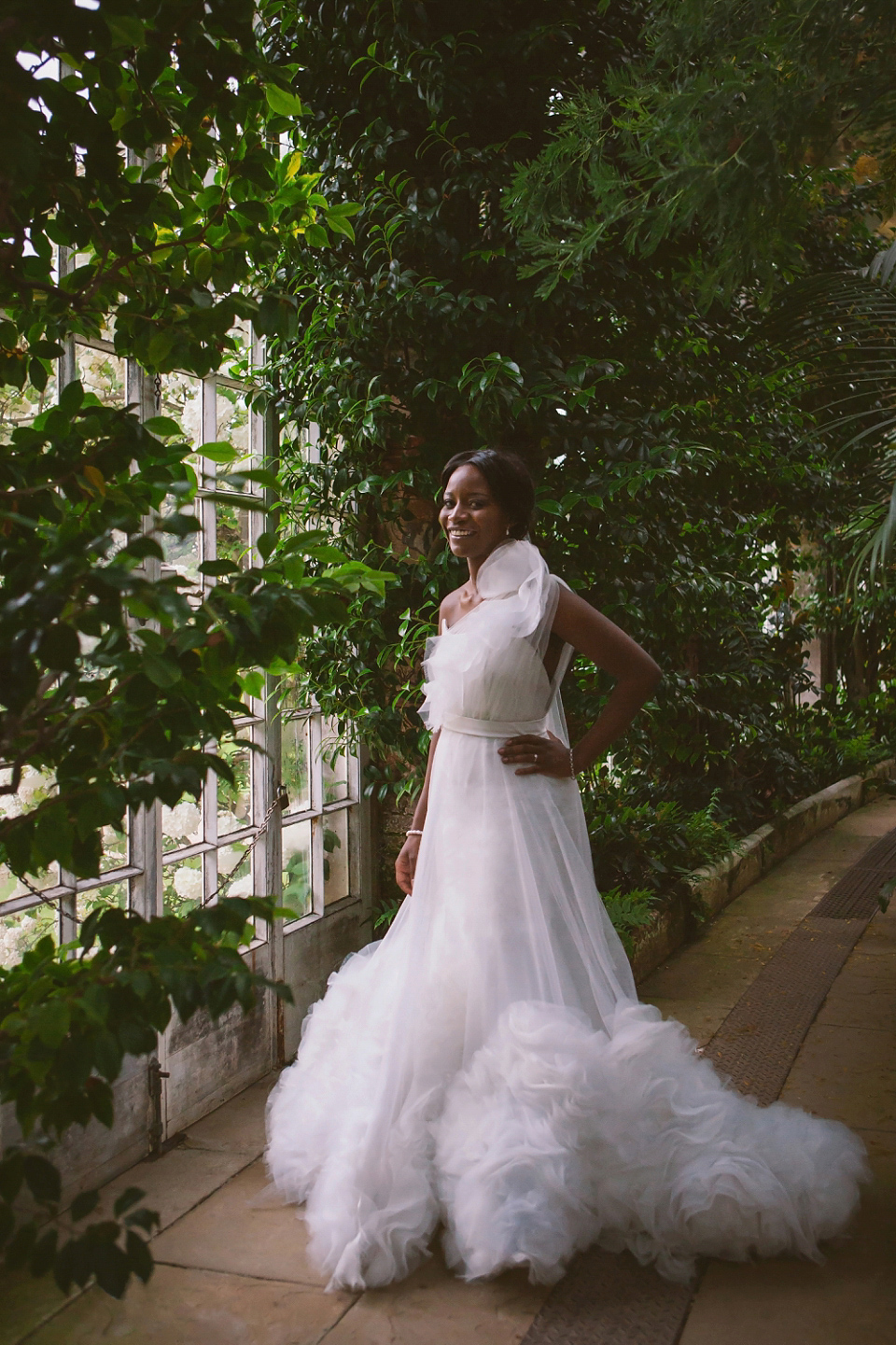 The beautiful bride also took the time to send through lovely comments about which sections she found helpful on the blog during the planning stages.
"I was obsessed with Love My Dress and my flowers were inspired by a couple of features on the blog. The colour section helped me to hone in on what colours would work with the theme. I also used the blog during the stressful times of planning, when I wanted to get away from the specifics of planning. I found it to be a comforting distraction."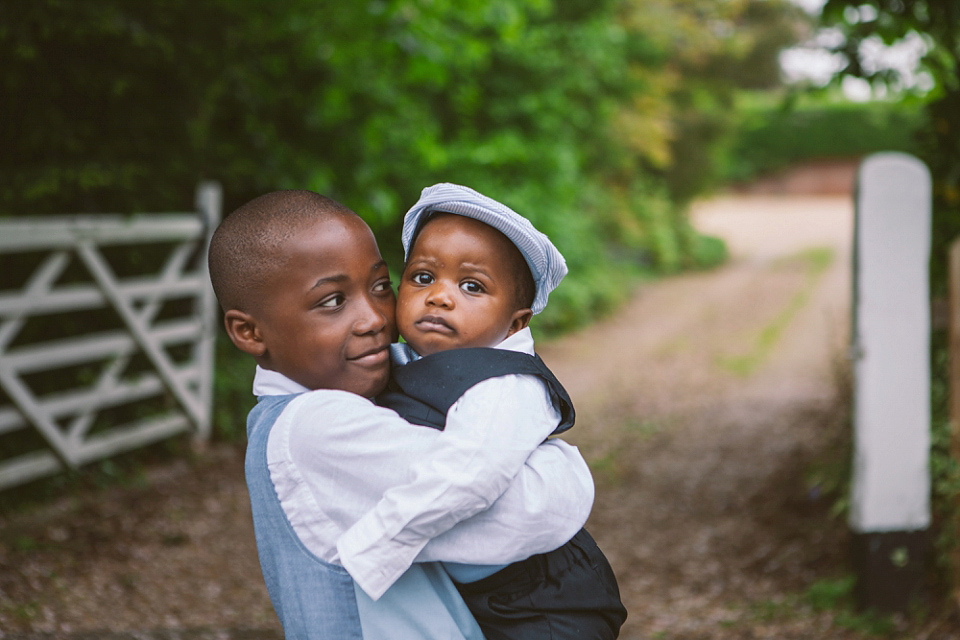 Taffy and Christian had a pre-wedding shoot with their chosen photographer,
Clare Tam-Im Photography, which eliminated nerves and helped the couple relax on the wedding day.
"Clare was very in tune with us as individuals. Christian is very reserved whereas I'm the talker and she was able to push us out of our comfort zone without us making us uncomfortable. Her free pre-wedding shoot broke the ice. We are very private people but it felt right to have her with us during the intimate times. When people say you should 'click' with your photographer they are right. The photographic style is important and so is the personality. She was so easy to talk to and she even talked us into going with the flow when the pre-first dance nerves set in!"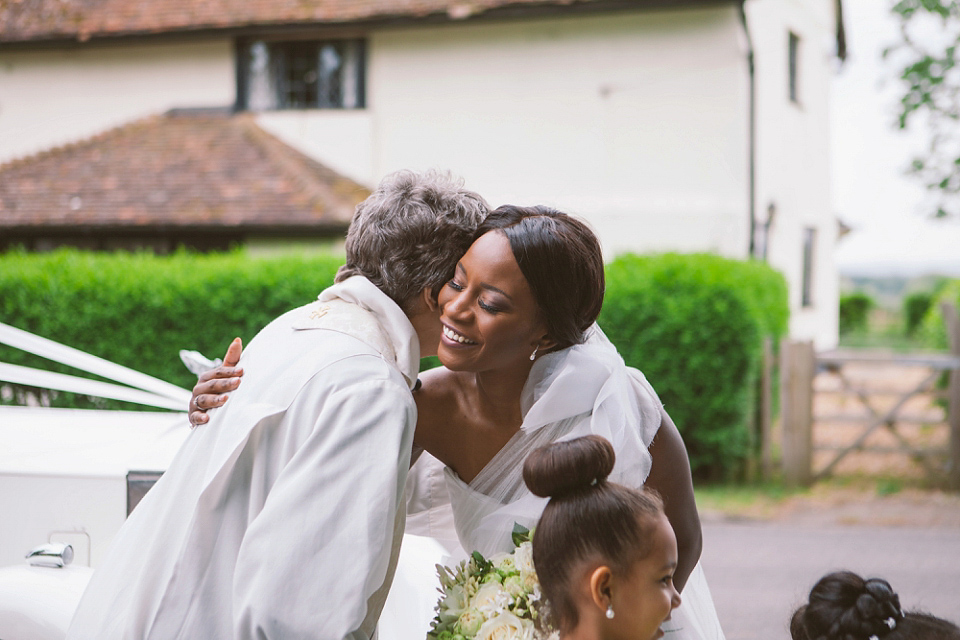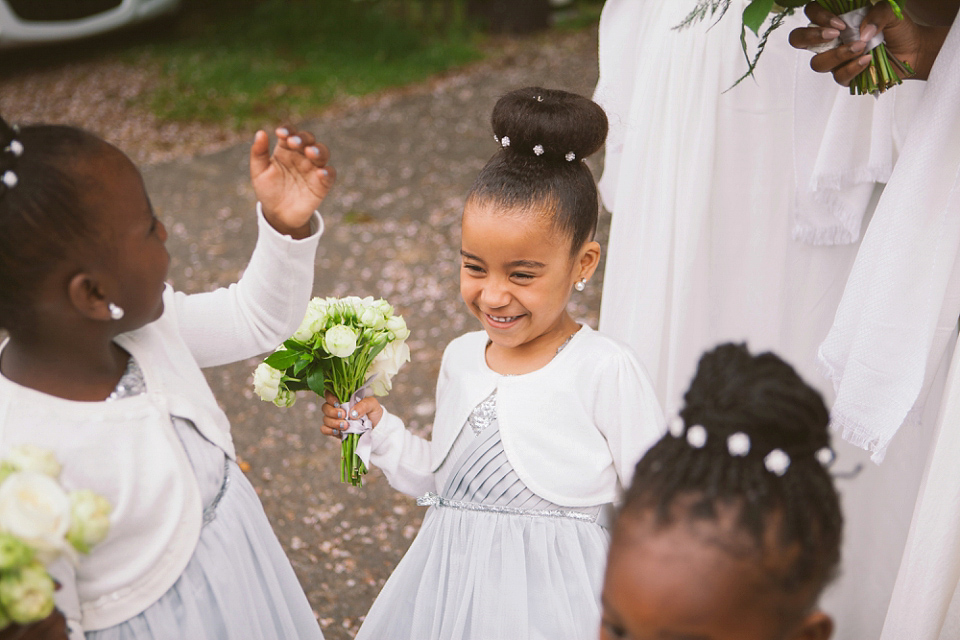 The bridesmaid's lovely white gowns and shoes were Debut for Debenhams and paired with hair accessories and bracelets from Claires. The sweet little flowergirls wore pretty light grey frocks from Monsoon and I simply adore their bun hairstyles!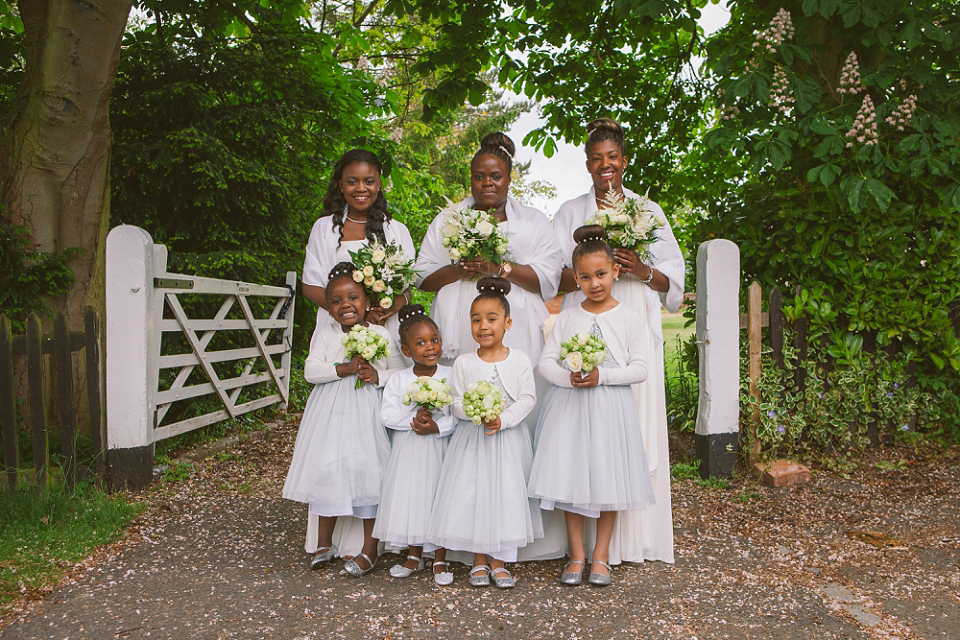 Taffy chose 'Stella' by Stella McCartney as her perfume for the day.
"I chose this perfume as it's a very subtle feminine scent. I was conscious of guests coming close to greet and congratulate us, so I wanted a perfume that wouldn't be overpowering."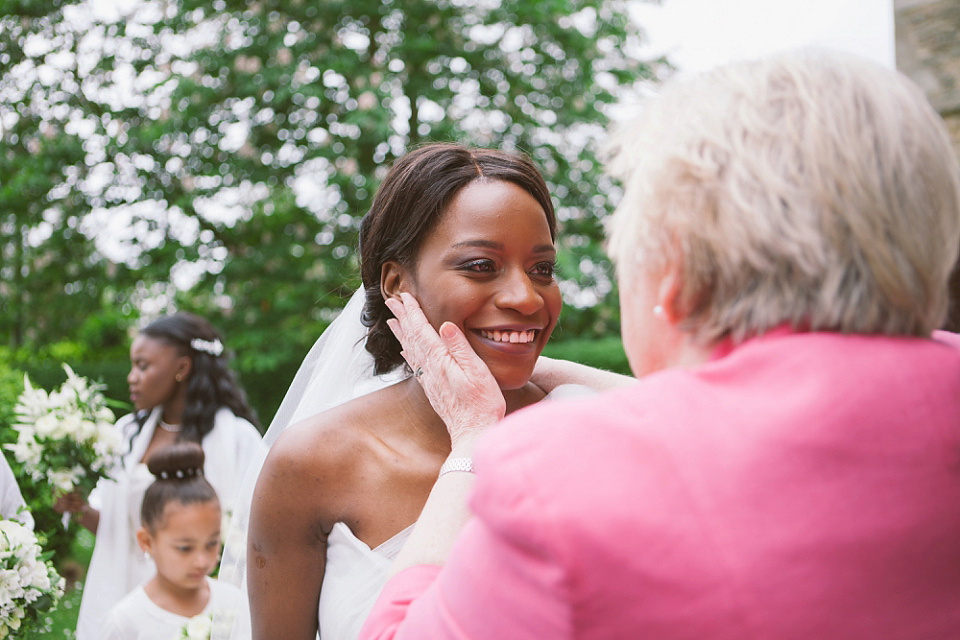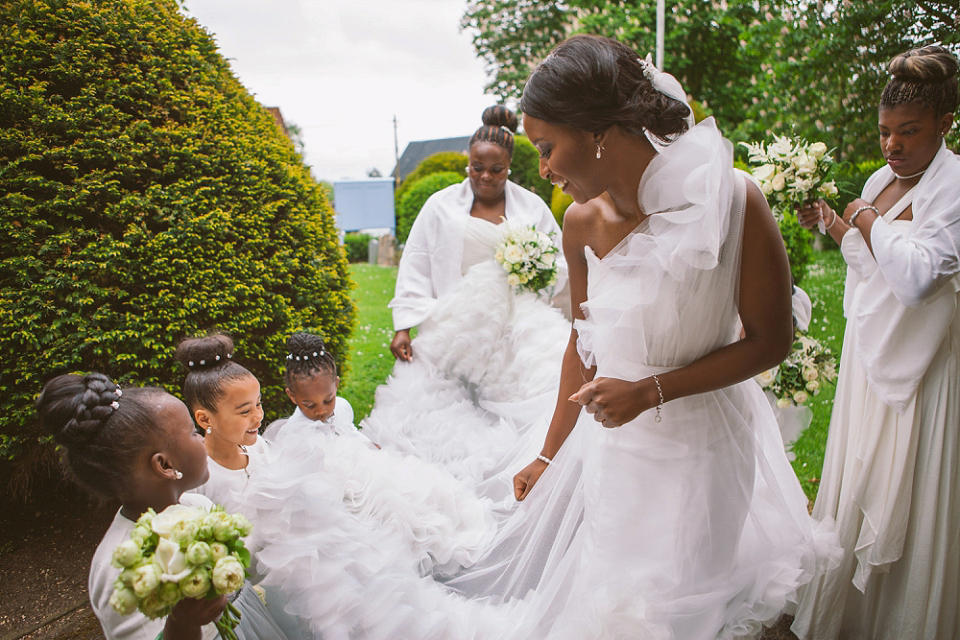 Taffy and Christian met at college as students studying the same course and it was where their mutual modern art interest sparked, along with their little love story.
"We met at college while studying Art and Design, so this venue represented a passion that brought us together and is a hobby we still pursue. We were childhood sweethearts, dated for years, then parted ways to live completely separate lives in other long term relationships. We came back together in 2009 (I was now plus-one with a baby). We got engaged on Christmas Day 2013 and were engaged for seventeen months before we got married."
 Taffy's father and step-father walked the pretty bride down the aisle to Mendelssohn's 'Wedding March', which was chosen for her by the groom.
"Due to the Church of England legal requirements for wedding vows, the vows we said had to be followed exactly as outlined, including full names – I nearly stumbled on my own name!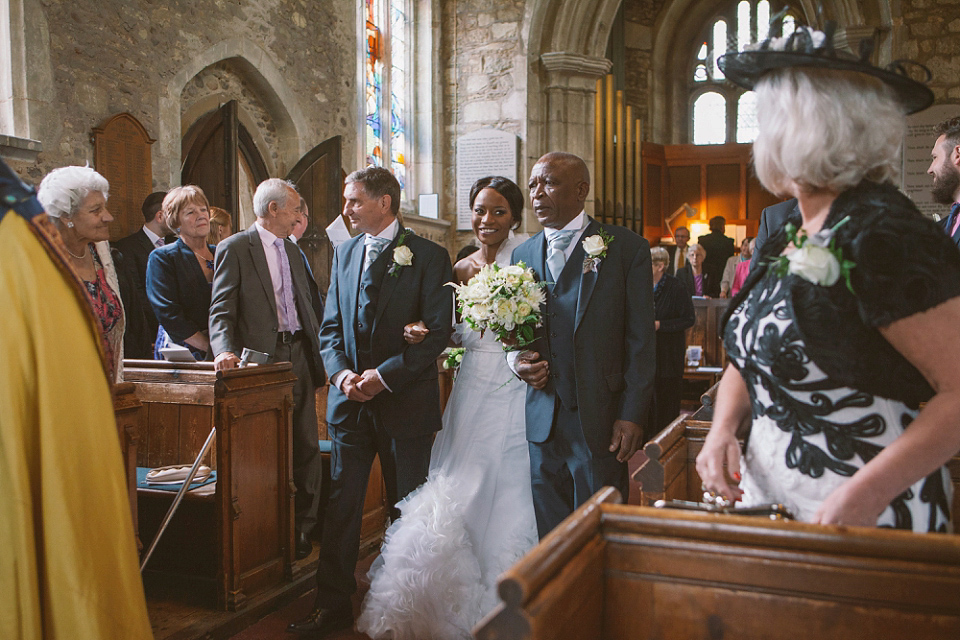 The couple chose Goldsmiths rings.
"Christian wanted something contemporary so went for a deep platinum band and I wanted a really thin ring because I love my engagement ring and I didn't wasn't the wedding band to alter the look of it."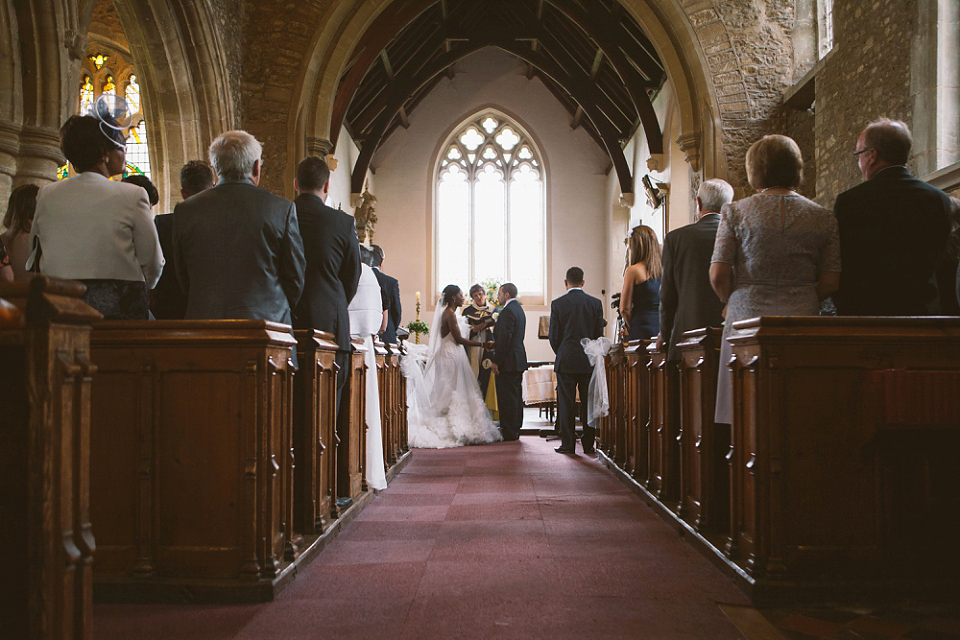 "To symbolise why we got married and describe our marriage, we chose Philippians 4:4-8:
 Finally, brethren, whatsoever things are true, whatsoever things are honest, whatsoever things are just, whatsoever things are pure, whatsoever things are lovely, whatsoever things are of good report; if there be any virtue, and if there be any praise, think on these things.'
 And to symbolise what we will be reminding each other when we are an old couple pottering around, we chose 1 Peter 3: 1-9:
'Your beauty should not come from outward adornment, such as elaborate hairstyles and the wearing of gold jewellery or fine clothes.  Rather, it should be that of your inner self, the unfading beauty of a gentle and quiet spirit, which is of great worth in God's sight.'"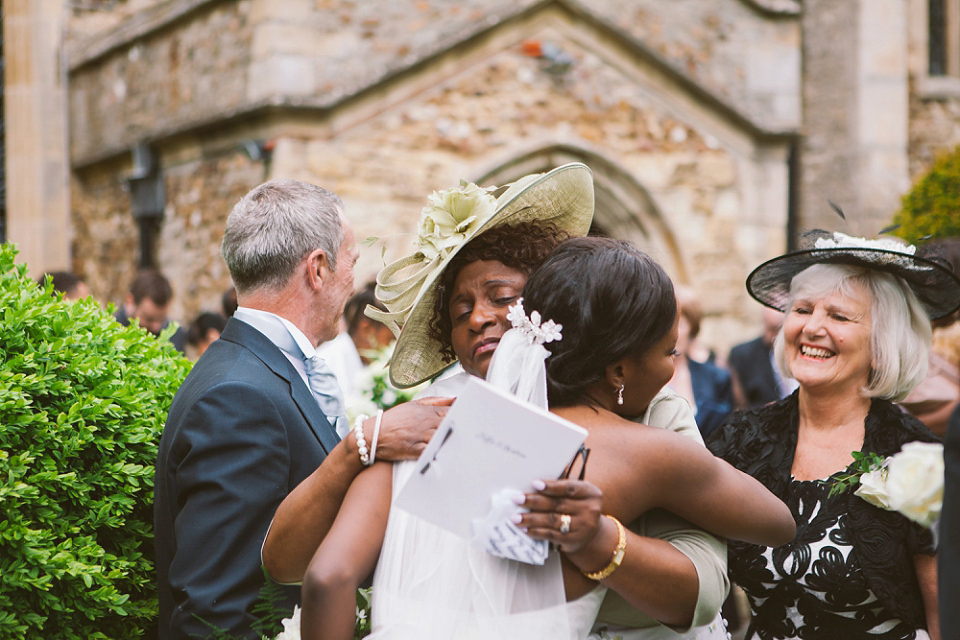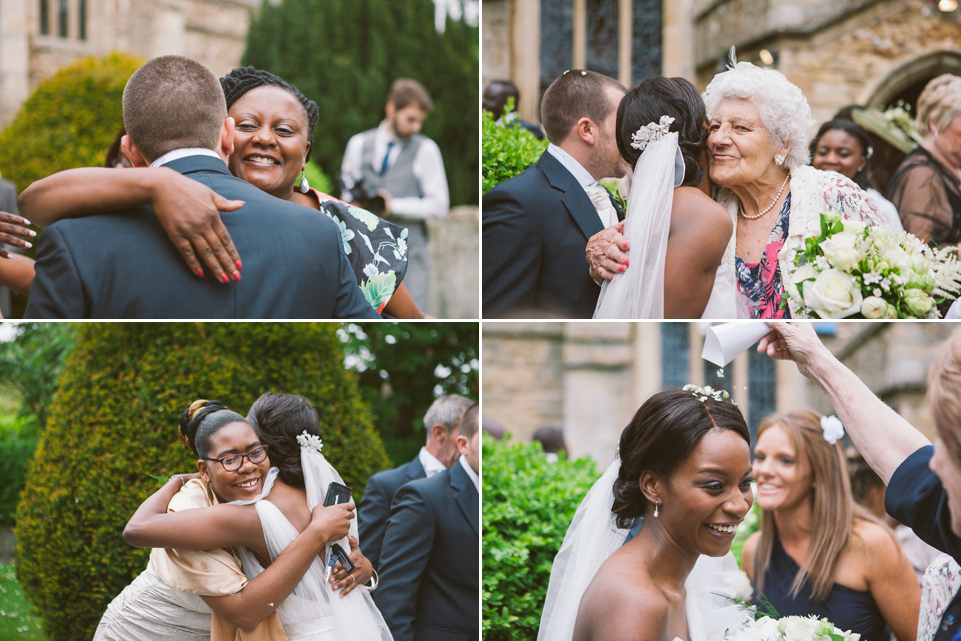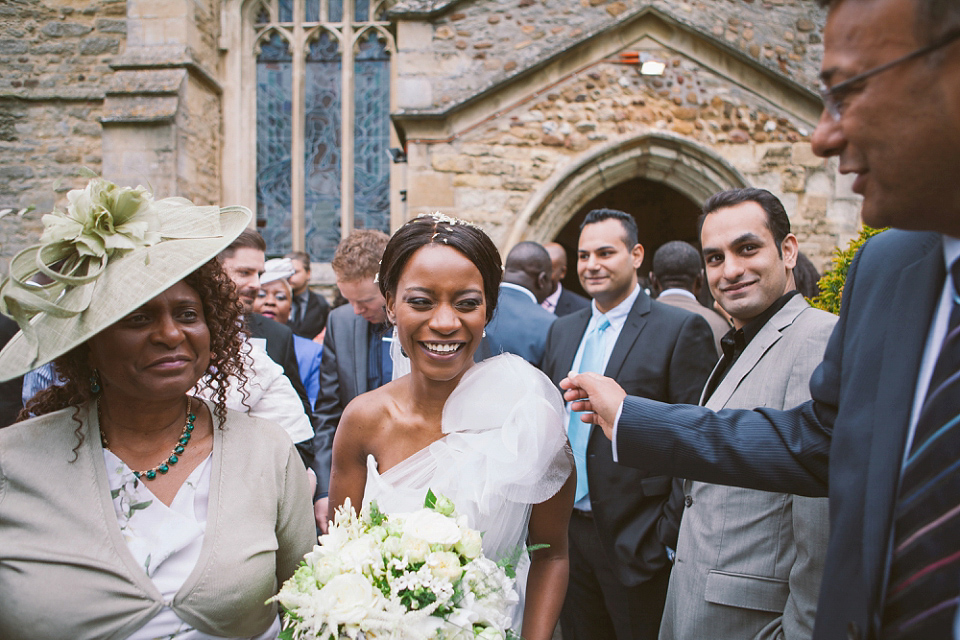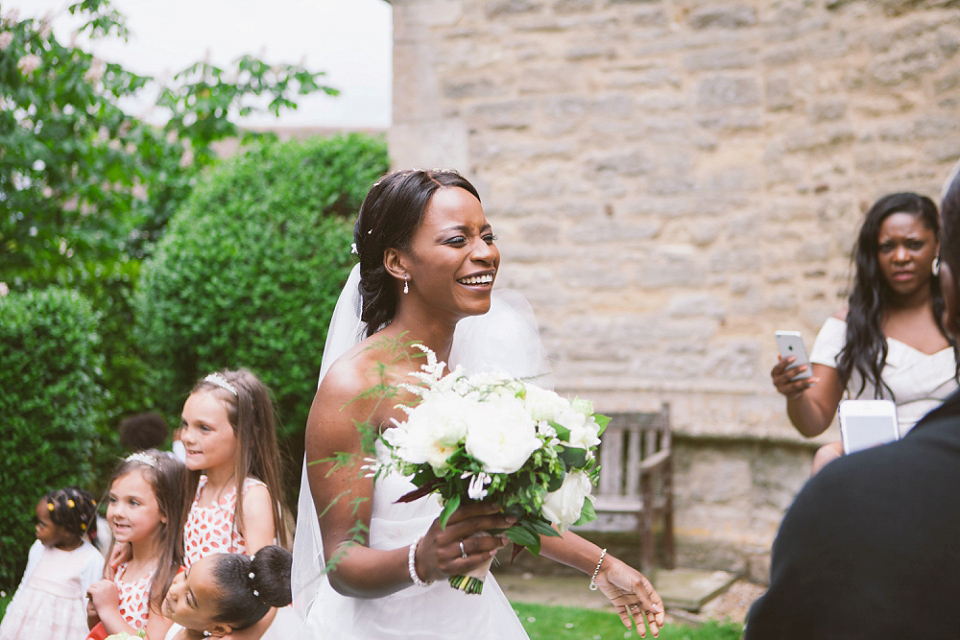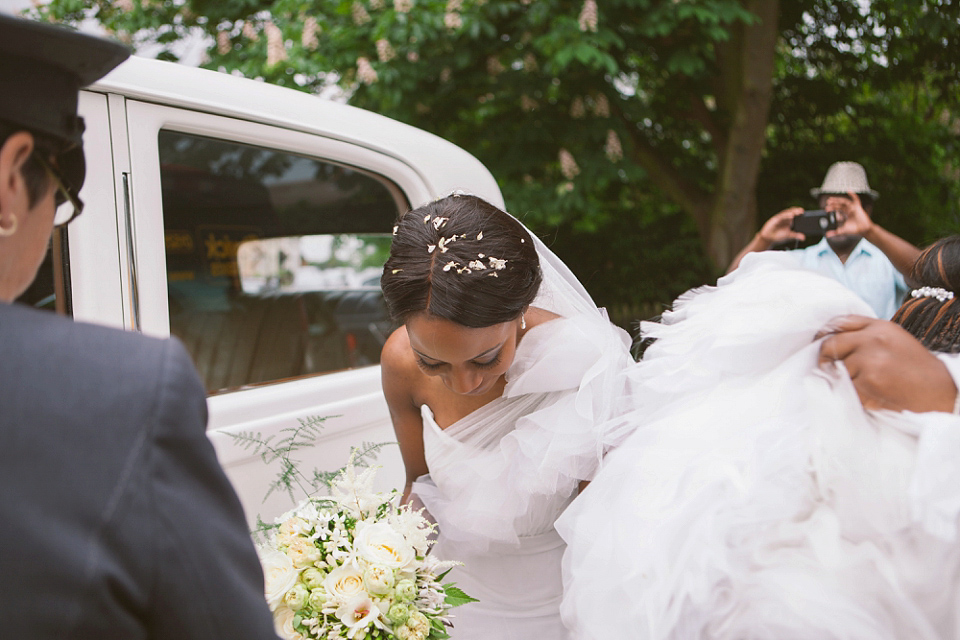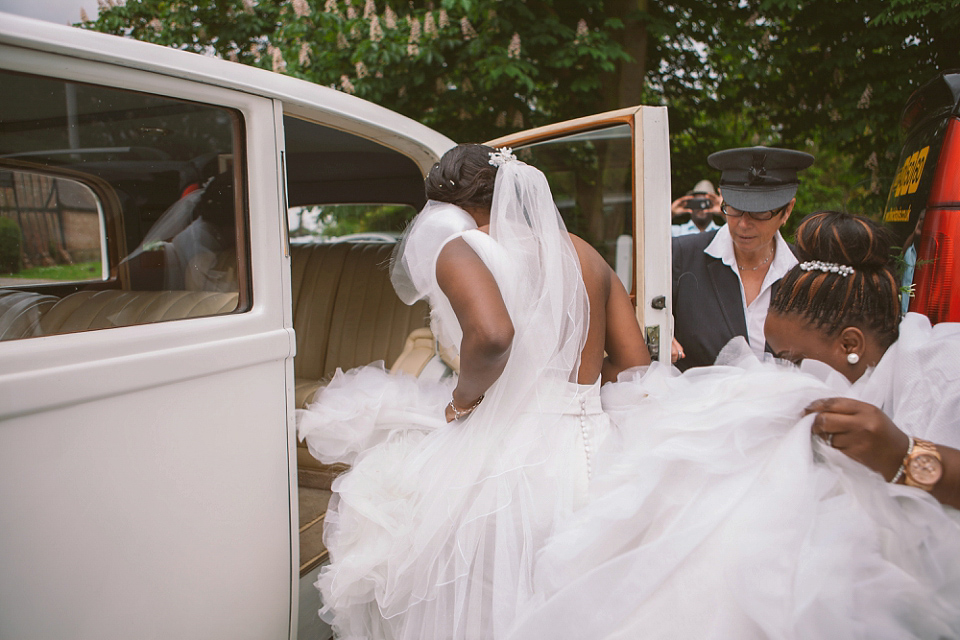 DK Wedding Cars supplied the car for Taffy to travel to the venue.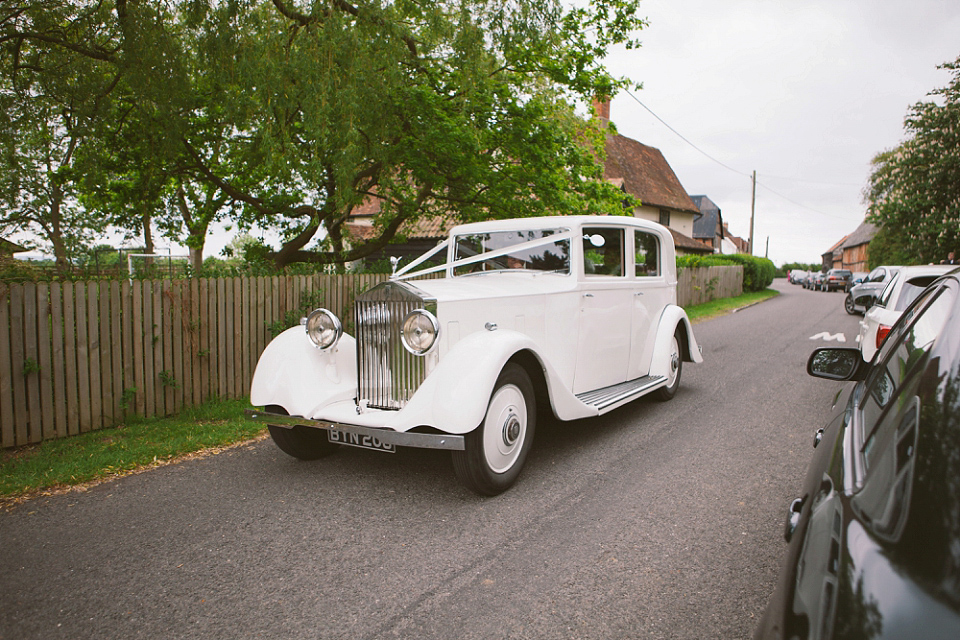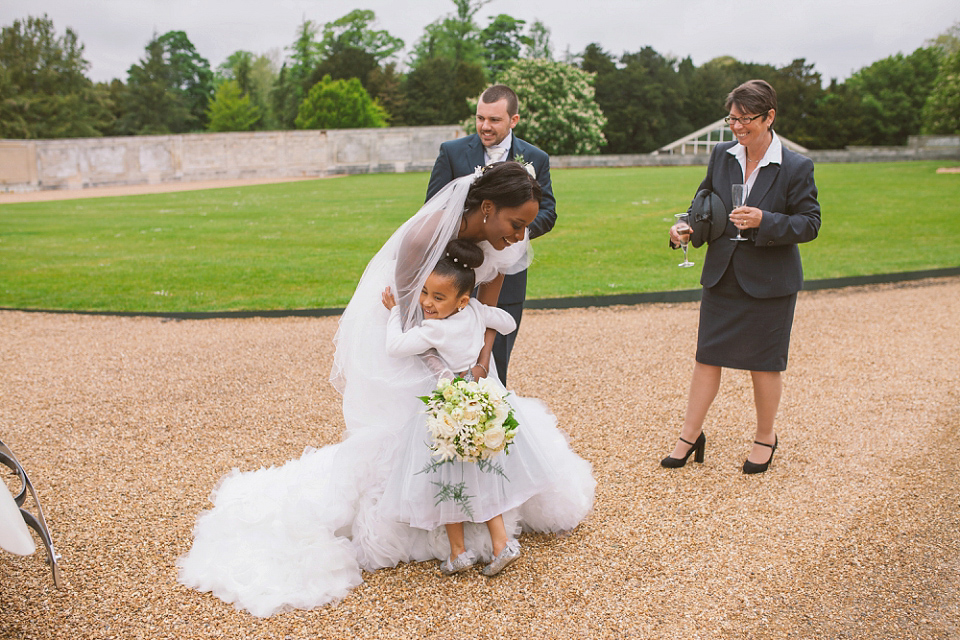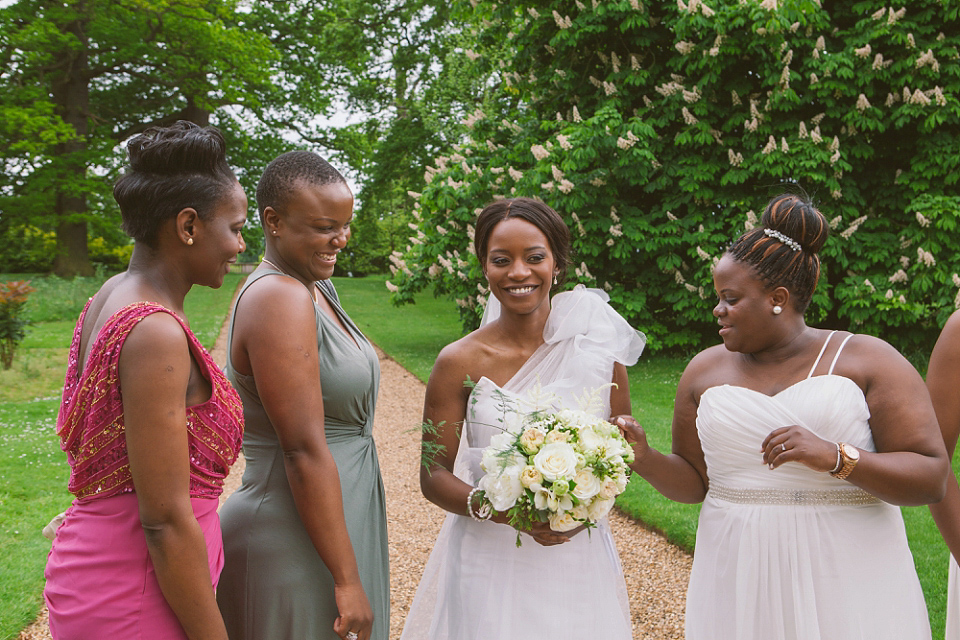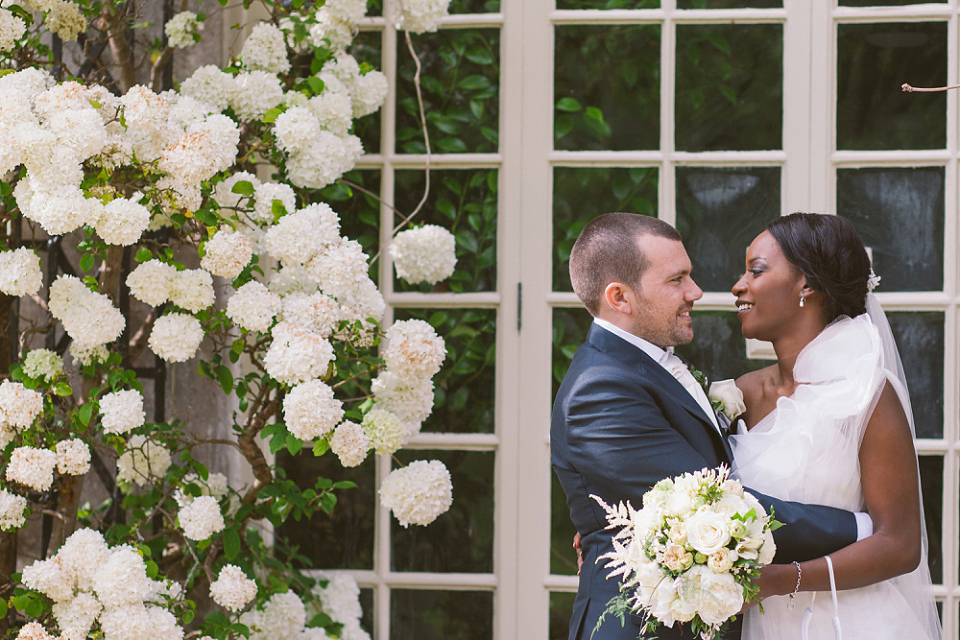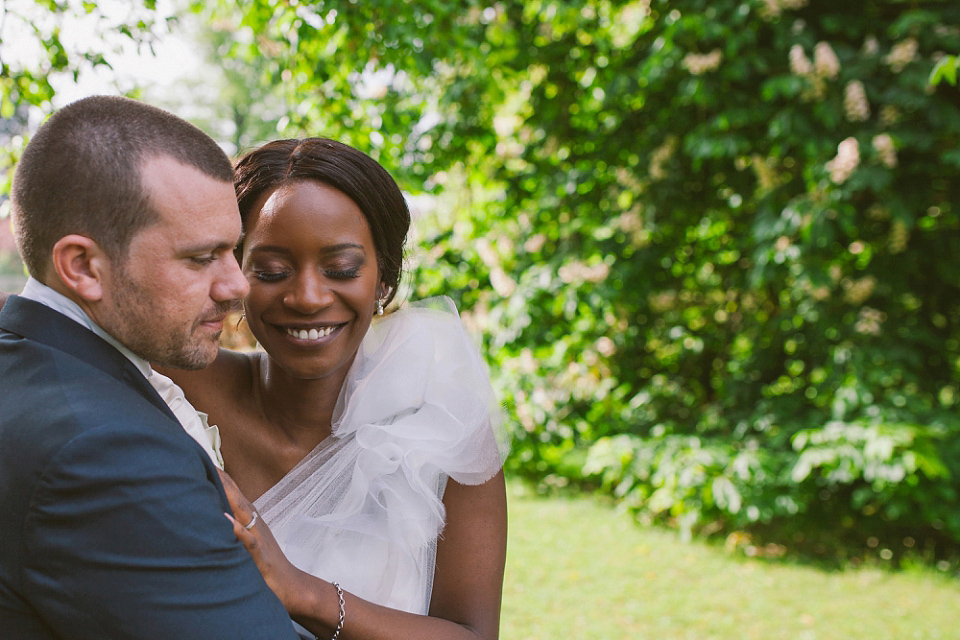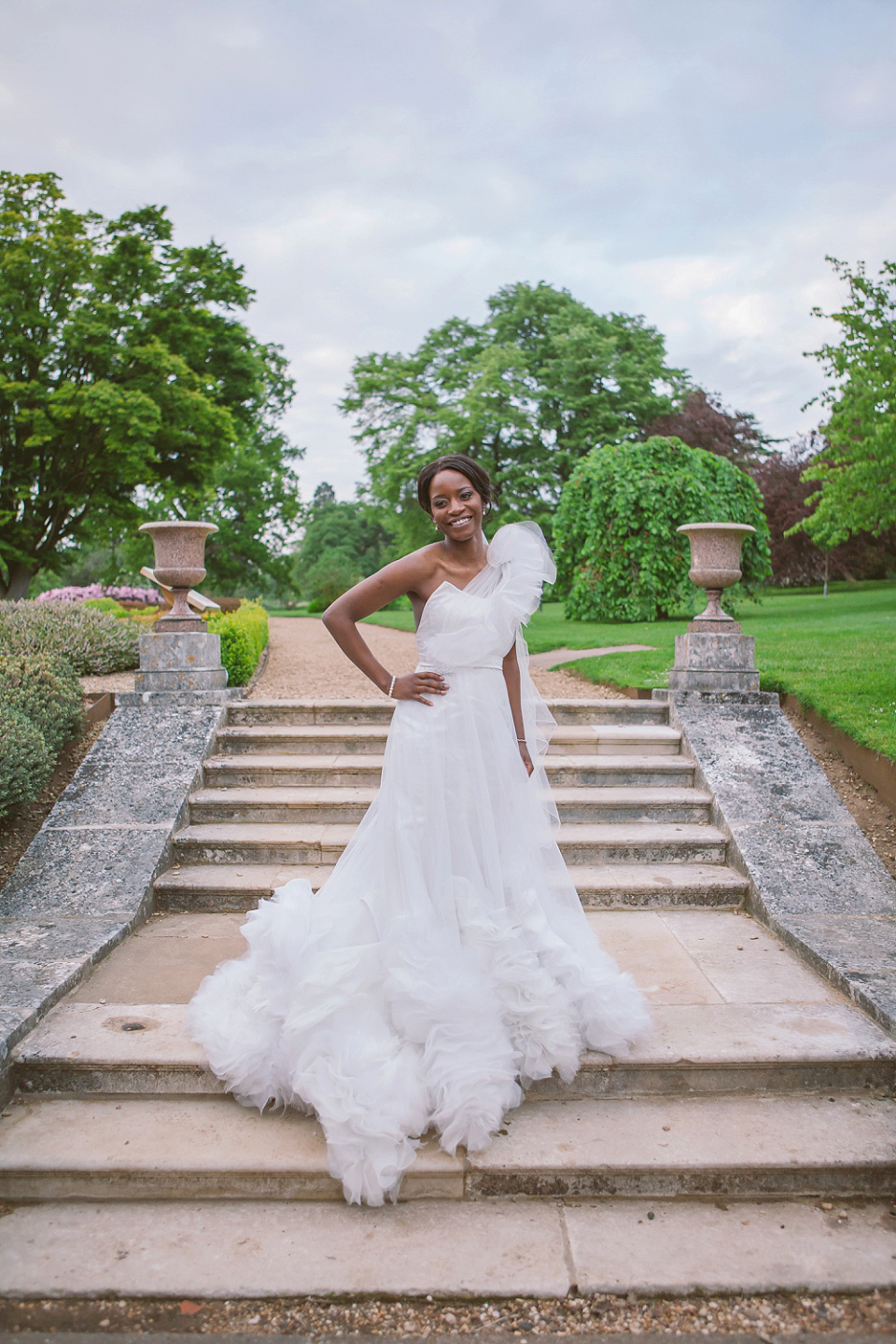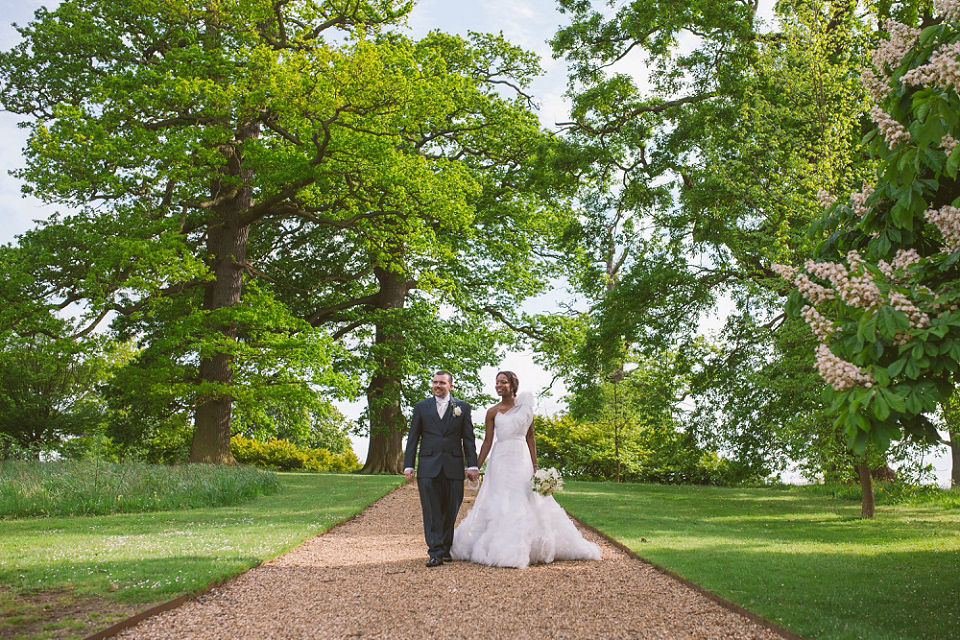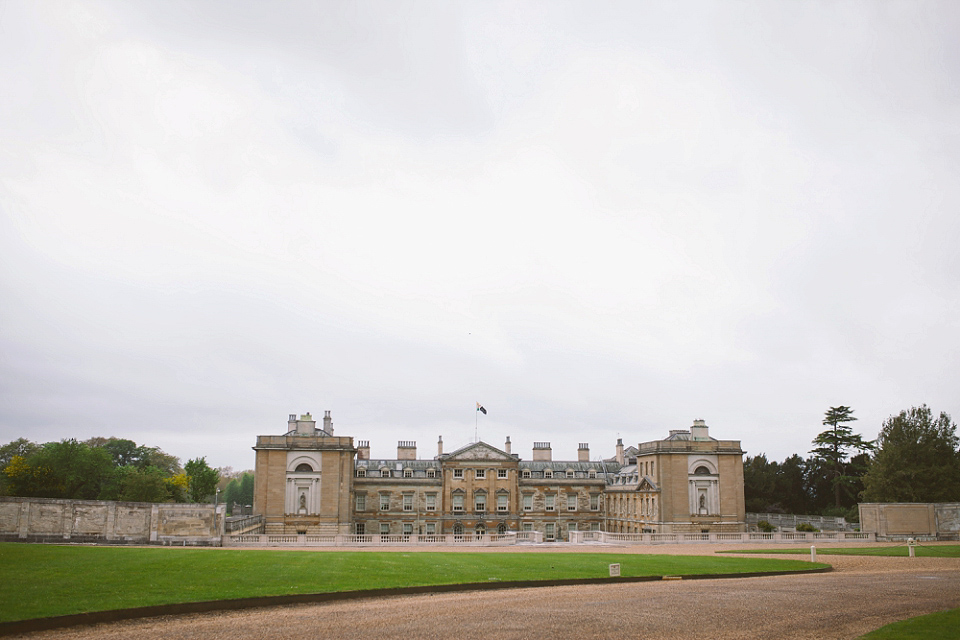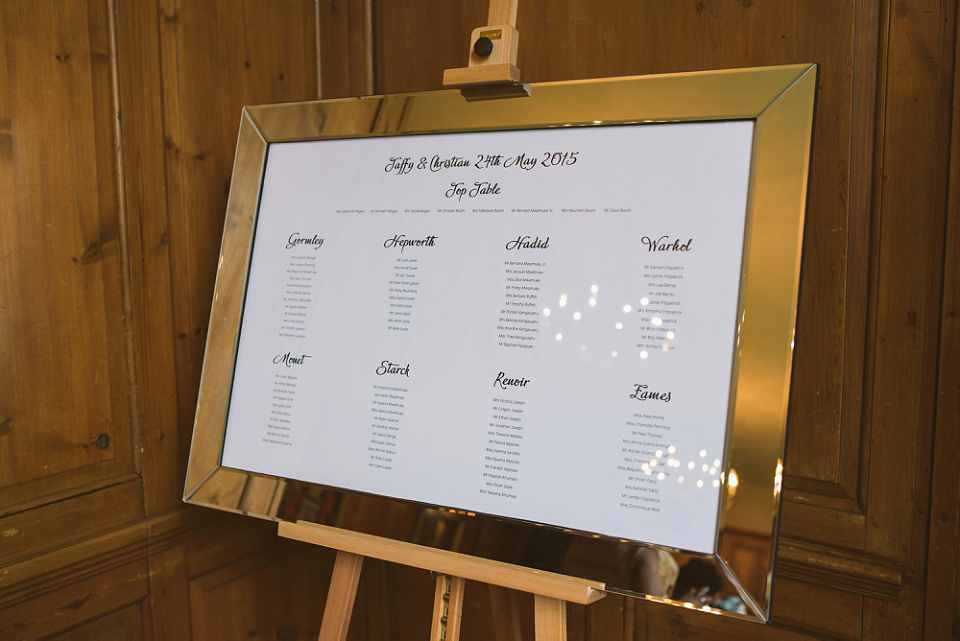 The couple got crafty and made their own stationery and favours. The décor budget was slashed due to the venue housing a range of magnificent sculptures. For effect, they added huge illuminated LOVE letters from Impressive Events. And I really love this little idea for a guestbook – a fingerprint tree.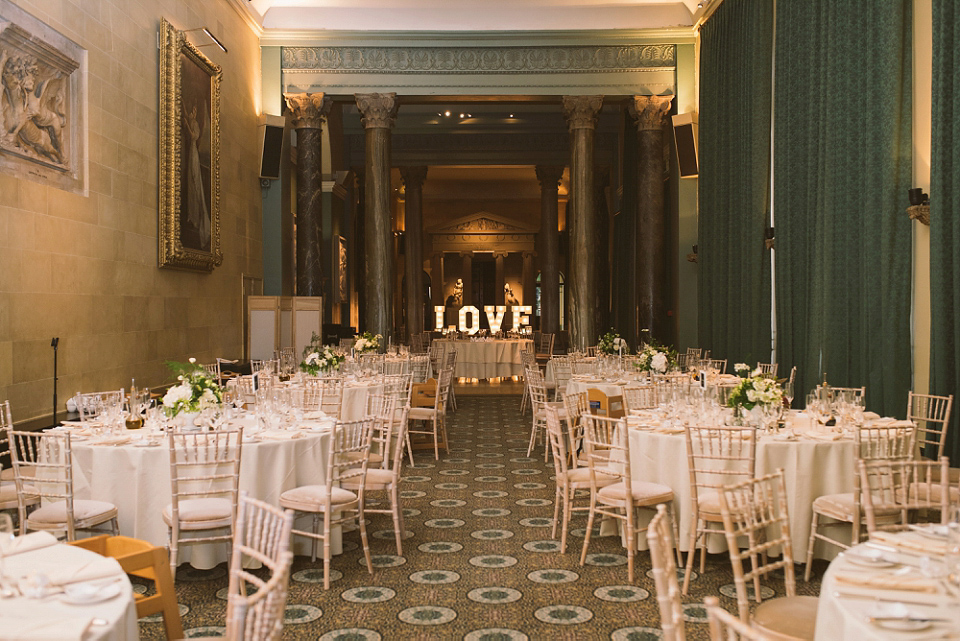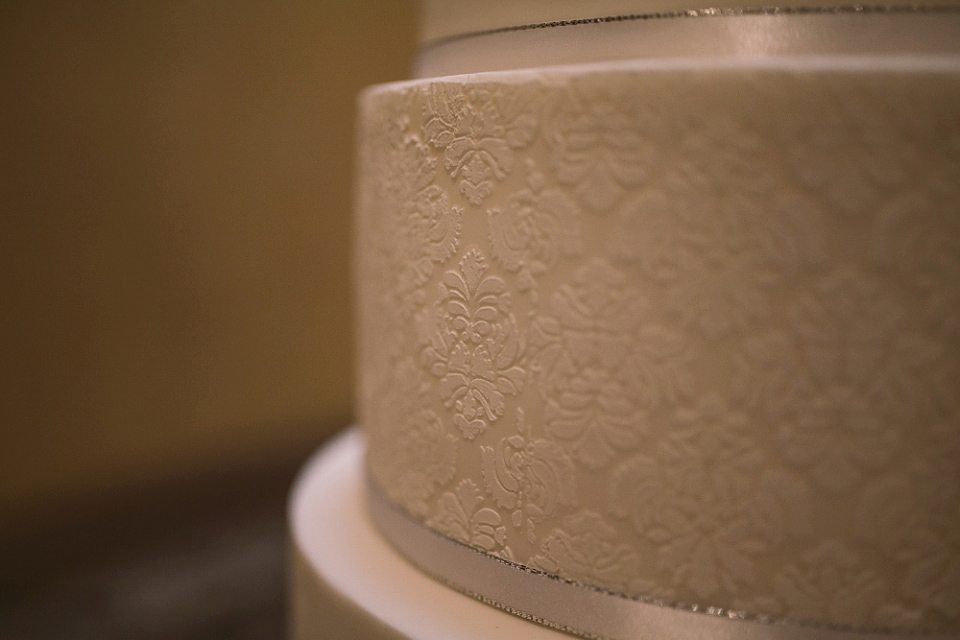 Baked by Bim created Taffy and Christian's towering cake – it's absolutely incredible. And I did have a little giggle at the story behind going for a tall cake.
"We wanted a simple cake so that the topper would stand out in front of the sculpture. We also went for height to cover the Apollo's manhood just out of respect of the reserved guests!"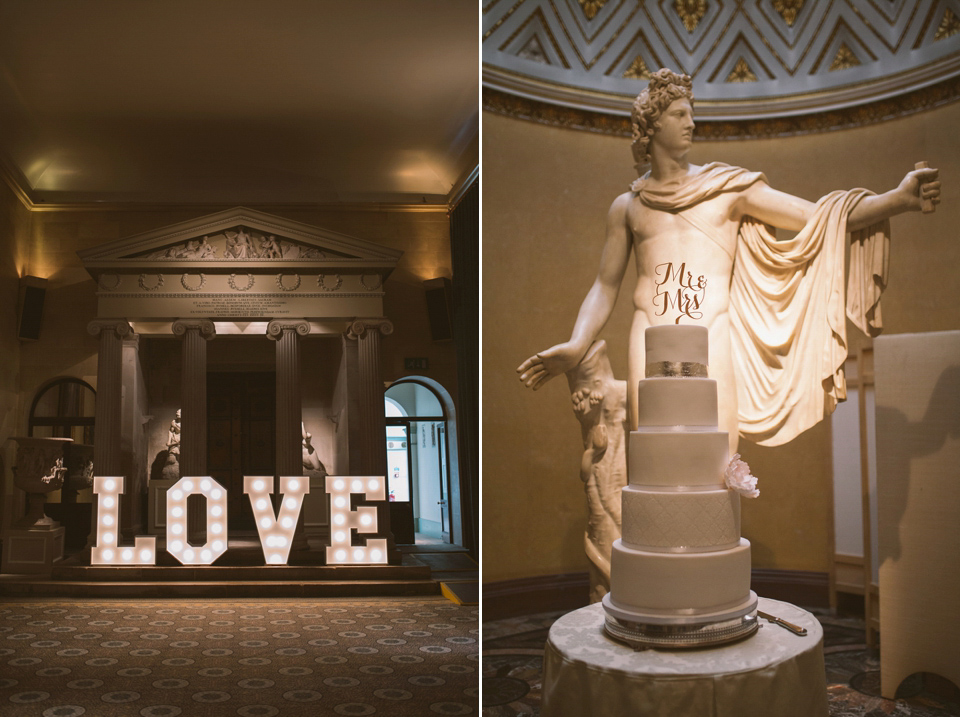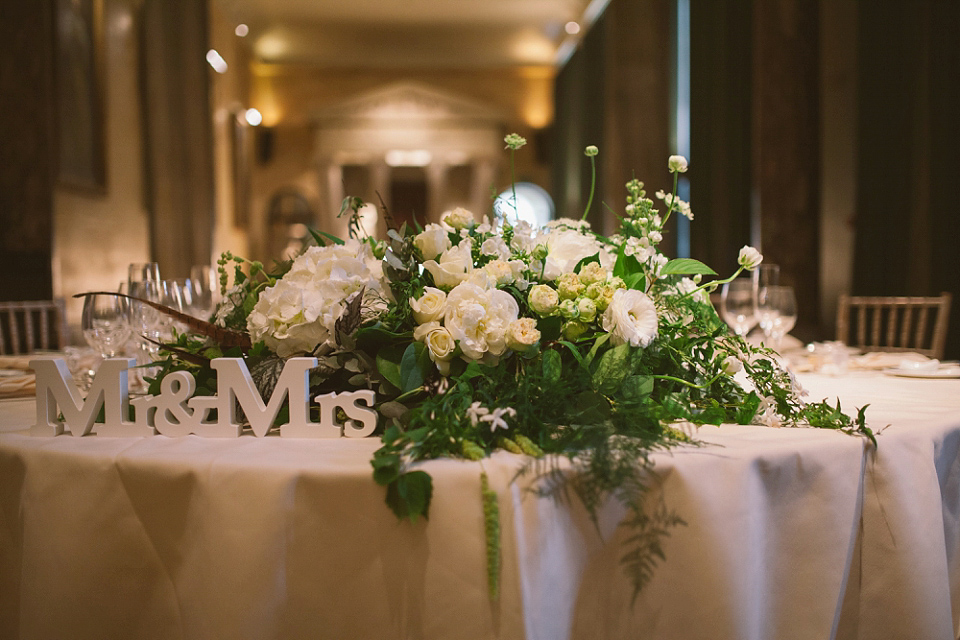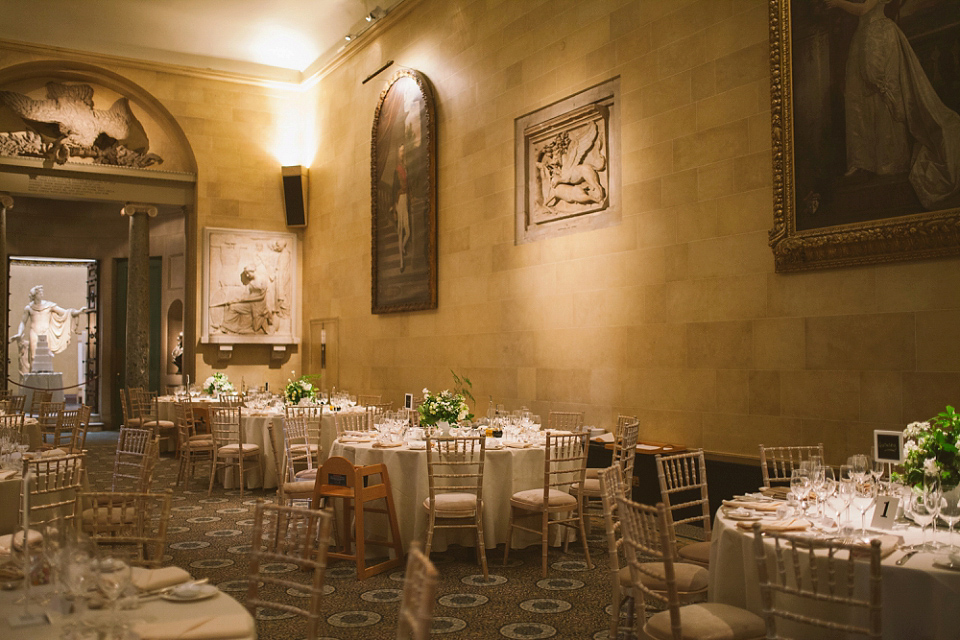 Harpist Hayley Wild entertained the guests with beautiful tunes.
Taffy and Christian's daughter Savannah chose Beyonce's 'XO' for the couple's first dance…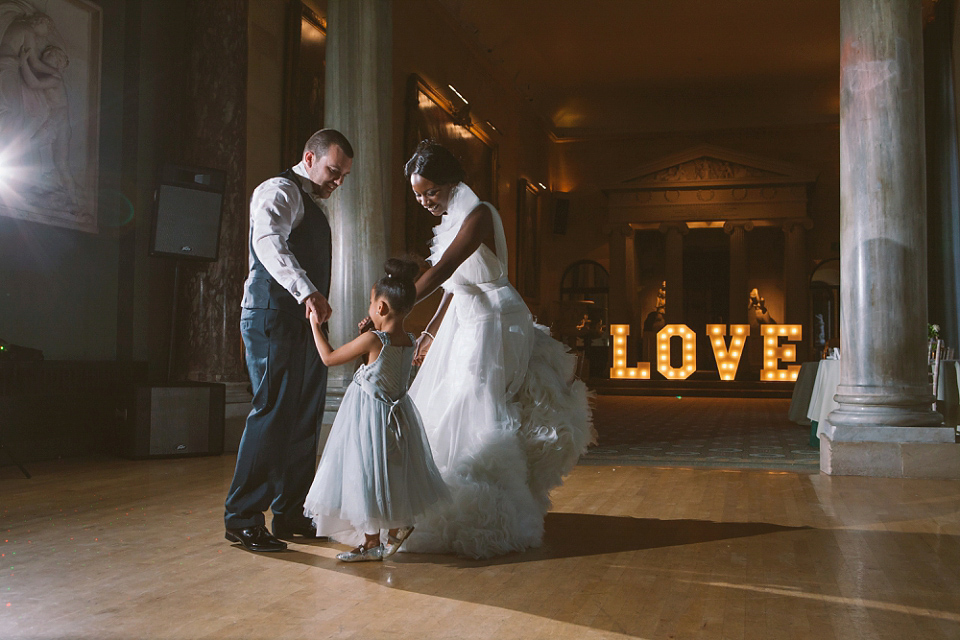 Words of Wedded Wisdom
"Planning a wedding takes years for some people, whilst others only need a few months. Don't be pressured to fall into a category, only take the time you need. I'm a last minute kind of chick and I found that panicking when people told me I needed a year only encouraged me to procrastinate. Be sure to trust your instinct; just because lace is trending it doesn't make it right for you.
If you have any living grandparents or kids, hire a videographer. You want to be able to look back in years to come. And an in-house caterer makes a huge difference to your budget and stress levels!
Lastly the day goes by in the blink of an eye and adrenaline is like gas and air so invest in a good photographer so you can re-live the actual day at your own pace in the comfort of your own home."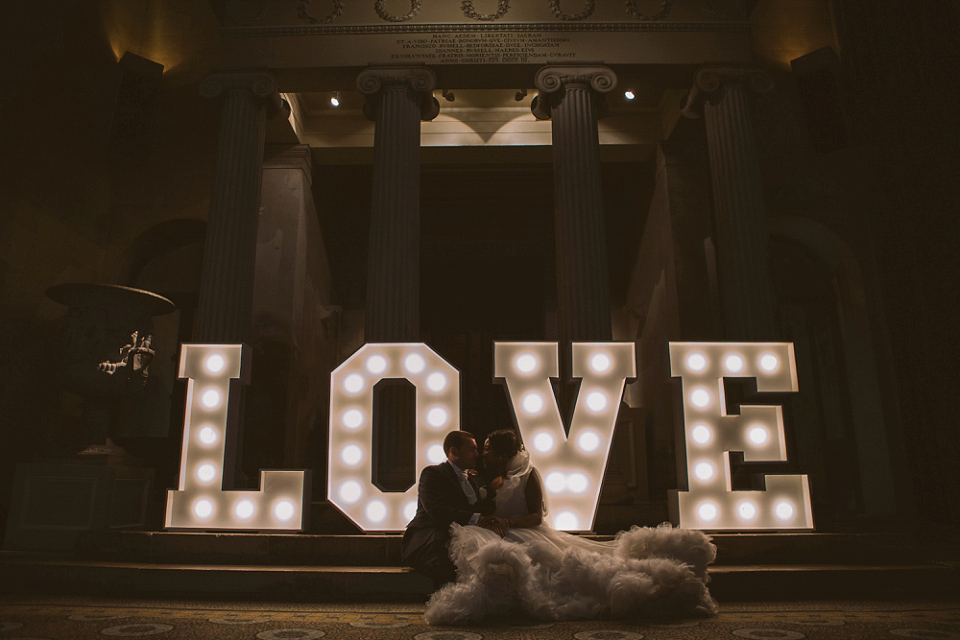 I've just loved sharing Taffy and Christian's day with you all and I wish the couple all the very best and, if you haven't already done so, come and take a look at the Museum of Contemporary Art in Sydney, Australia, you will both love it! And I'd like to send a huge thankyou to Clare Tam-Im Photography for capturing such wonderful images of the happy couple and those marvellous sculptures.
Lovely readers, I'd love to hear about what inspired your special day – feel free to comment below.
Enjoy the rest of your week everyone!
Love Jo -x-
Photographer – Clare Tam-Im Photography
Videographer – Ultimate Visuals
Venue + Catering – The Sculpture Gallery at Woburn Abbey, Bedfordshire
Dress + Veil – Lisa Bilotti Bridal Couture
Hair Accessory and Shoes – No. 1 by Jenny Packham for Debenhams
Jewellery – Bracelet and earrings via Goldsmiths
Perfume – 'Stella' by Stella McCartney
Bridesmaid's Dresses and Shoes – Debut for Debenhams
Bridesmaid's Hair Accessories and Jewellery – Claire's
Groom and Groomsmen – Fogarty Formal Hire
Flowergirls – Monsoon
Florist – The Basement Florist
Rings – Goldsmiths
Cake – Baked by Bim
Décor – Illuminated LOVE letters via Impressive Events
Transport – DK Wedding Cars
Entertainment – Harpist Hayley Wild