Greetings, lovely readers! I hope this blog post finds you well, and if you're anything like me you'll be asking yourself how on earth it is almost December already?! Spending time writing this month's blog has come as a much welcome break from house buying stress.
We weren't sure that planning for our wedding over the next nine and a bit months was impacting on our blood pressure quite enough, so we thought we'd throw some more sleepless nights in the mix and try to move house too. My skin and patience levels officially hate me.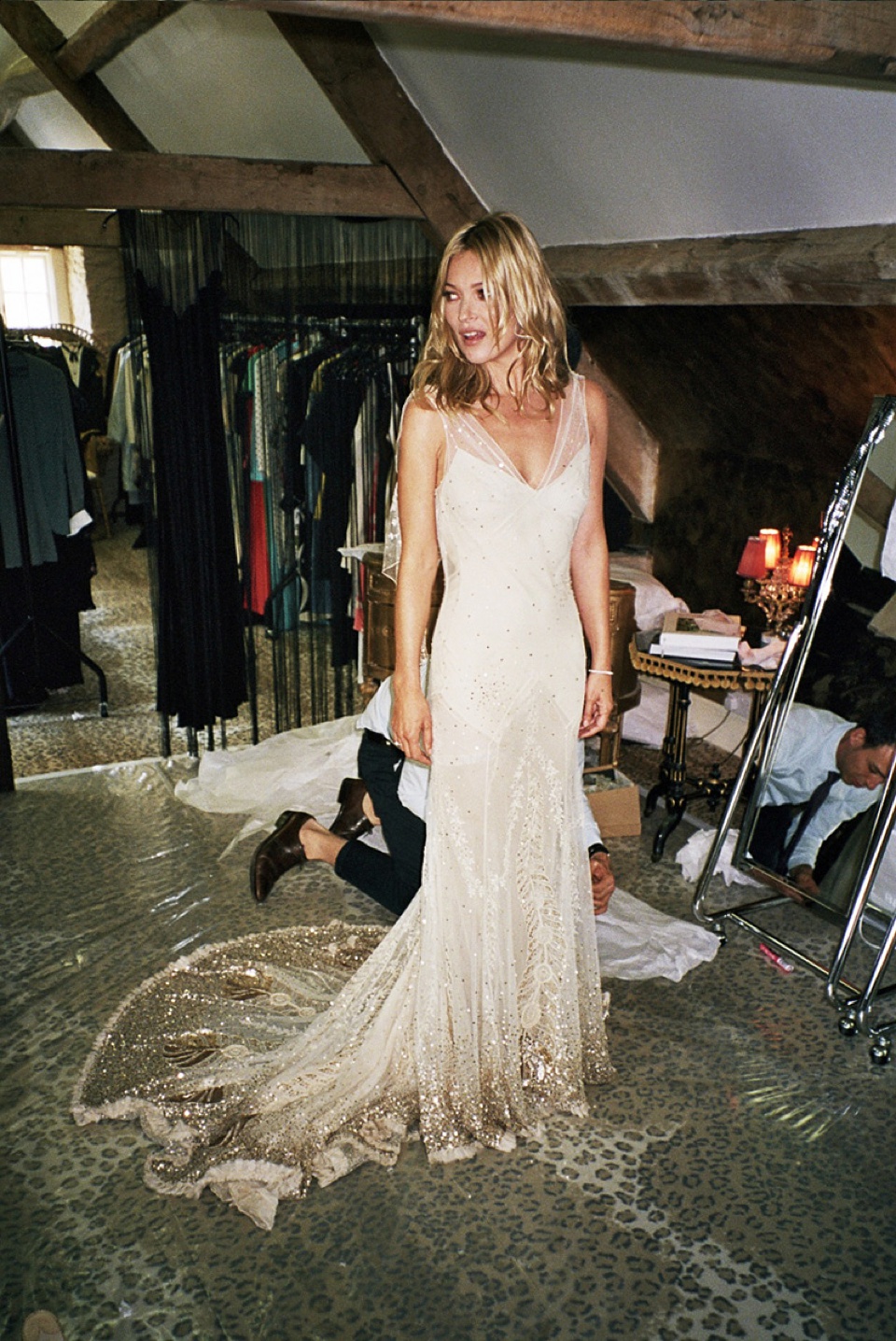 Kate moss in a wedding dress fitting
So, I thought I would use this time to let my mind wonder to my new happy place, and to one of the biggest moments that was ticked off my wedding prep list a couple of months ago: FINDING THE DRESS *Cue orchestra and extravagant fireworks*
Yep, I am pleased to confirm the dress has been chosen, and I am very much in love it – or at least will be once I finally get my hands on the real deal in around five months' time. I had my suspicions finding the dress was going to be a testing task. I'm a bit neurotic about my clobber and had very high expectations for the whole experience. Before attacking the shops, I had a very clear 'vision' of how I wanted to look – basically it was to try and look like I was about to start frolicking around an old CHANEL trailer set. Easy…!
After a couple of unsuccessful trips leaving me feeling a tad deflated, I found 'the one' on a trip with one of my best mates, Tahmina (who coincidently is also getting married next May!) to the very lovely North London based boutique, Angelica Bridal. As a former Islingtonite, finding my dress in a boutique down one of my favourite places to roam, the cute and cobbled Camden Passage, made it very special. The whole experience at Angelica Bridal was wonderful; MaryAnn was adorable and completely made you feel automatically at ease.
My 'this is the dress' moment was rather explosive. The designer (who I am trying to remain zipped about for the time being!) just so happened to be in the boutique that day with their new collection, and as we added all the finishing touches to the look, they started asking me a few questions; 'What colour will the bridesmaids be wearing?', 'How about the groom?' etc. Visualising all these things whilst standing looking at myself in the mirror, I saw not only my look come together, but the whole day come suddenly came to life. And just like that. BOOM! Hello floodworks.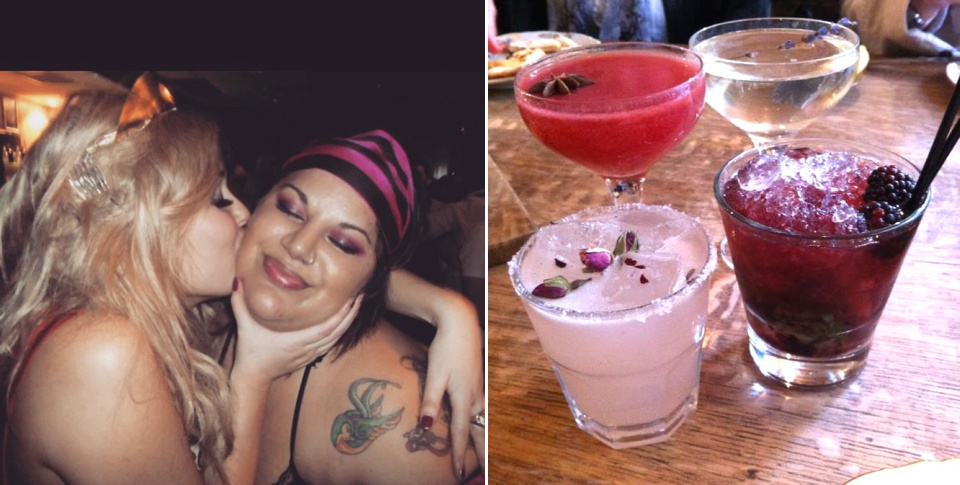 The decision was pretty much made then and there. I did stick to going to my final appointment elsewhere a week later, just to be sure; but it was pretty much pointless. I could have tried on a hundred more dresses, but the chances of getting that same feeling again would have been minimal.
Reflecting on my experience, there's a few observations I thought I'd share with you today, a couple of which I wished I had considered more myself when fully immersed in the dress hunting process. Here we go…
Not getting the WOW reaction you were expecting from dresses on your first appointment is ok!
Relax. There are a million other lush dresses out there, and this means you get to spin around in more of them. HURRAH! (you might want to read this post).
It's highly likely a number of dresses you try on may not fit perfectly. This is totally ok too. 

Most boutiques often stock just one size per dress, therefore the chances of them fitting everyone like a glove are pretty darn small. A good boutique will help your imagination with a few savvy tricks.

Having an entourage with you is lovely, but can be surprisingly daunting. 

One of the loveliest things about getting married is that your family and friends get to share the excitement and experience with you, and dress shopping with loved ones is often a biggy. However, having lots of different opinions in one small space during the dress fittings can sometimes be 'quite a lot to process', particularly when you might be feel a bit self-conscious, what with your bum hanging out the back of a couple of unzippable numbers and what not. 

At my first appointment, I found myself very preoccupied with what style of dress I felt others thought I would wear. I remember the boutique assistant at the time, who must have clocked me trying to process the thousand different thoughts circling my head, gave me some good advice; 'consider booking in one appointment, just for you. Try on the dresses, look in the mirror and really wait to get a reaction from yourself, with no influencing factors'. Wedding dresses are so very personal, and what someone deems as a 'proper' wedding dress may closer resemble a bouncy castle or a nightie to another. Listen to your own gut instincts.
You may only find a couple of dresses you like at each boutique. This is a particular heads up to those ladies that will be going into a dress appointment already with a very set idea of how they want to look on their wedding day (guilty as charged). It's simple: the more specific you are, the fewer dresses they are likely to have per boutique that perfectly matches your criteria. Love only one particular dress by a certain designer? Make sure you check the stockists have that style in store before booking to avoid disappointment.
White and ivory are not always the kindest of shades. Considering that white/ivory is such a simple shade, holy moly, wearing it top-to-toe for possibly the first time in your life can feel peculiar on at first. Particularly on those of us with a Celtic influence running through their veins, resulting in rather pale skin. However I can assure you, there is a flattering tone out there for everyone – one of which may be surprising lighter, warmer or darker than you would have thought before trying it on. So I would totally suggest testing out a variety.
Does *anyone* out there feel glamorous in beigey nude coloured underwear? 

Because I certainly do not. It's ok to feel odd and not you're most glorious in it. Let's face it, it's weird. Yes, it helps the dress do its thing. No, it does not help you feel like Cara Delevingne.

'The dress' may not be the one you have spent six months pining over in Elle Wedding.  

Seriously, I know that Vera Wang piece of bouncy tulle genius looks stunning in that snowy mountain professionally styled photoshoot, however that does not come with the same awesomeness guarantee when transferred and placed into real life, or be quite so mind-blowing in the flesh/ fabric. 

This one was probably the biggest shocking revelation. Being somewhat of a Vogue fiend, the reality of being unleashed on the streets of London with an unlimited dress budget excited me a worrying amount. From day one of obsessive Pinterest pinning and magazine browsing, I had a very clear shortlist of contender designers I was convinced it would be between. I tried on dresses by all of them. As stunning as they were, not one of my shortlist dresses gave me "that" feeling. Sometimes your dress will just end up picking you. And when it does, that's lovely.
Remember to be 'you' on your wedding day – 

It's so easy to get swept away by the varying styles and options of bridal prettiness out there. Remember you want your dress to reflect you and your personality. Dresses will inevitably date in some way over time (that's half the fun of looking back at old wedding photos!), but being true to your own style is one way of ensuring it will always remain timeless to you.
It was actually Tahmina that picked out my dress. She encouraged me to go for something that didn't shy away from my personality, when I was at risk of trying to 'play it too safe'.
And guess what? I picked out her wedding dress too! Why doesn't this surprise me? Because regardless of having extremely different styles (as far as our style heroes go, she's the Kat von D to my Kate Moss) we know each other's style and personalities inside out, potentially even better than we know ourselves!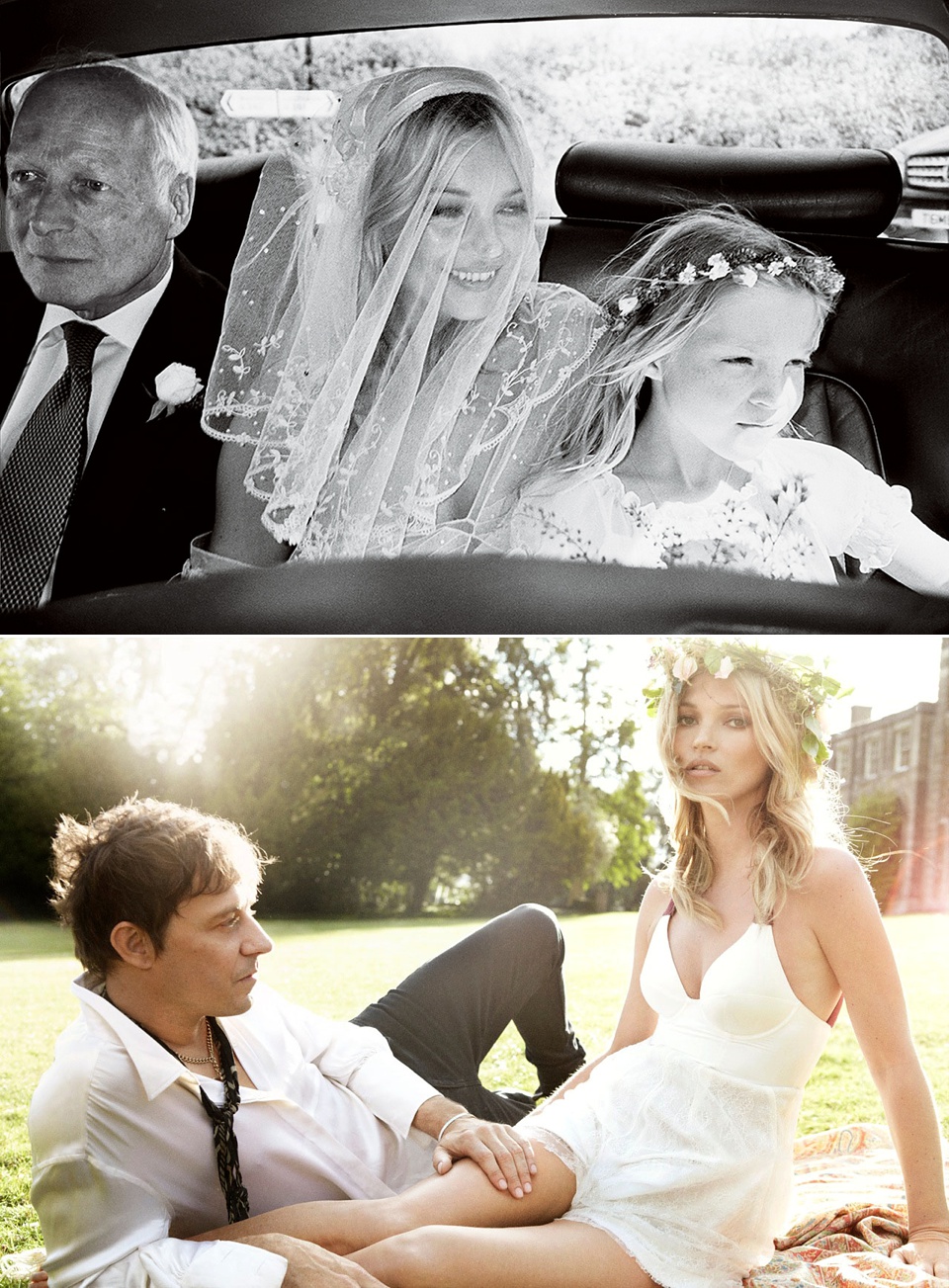 Don't try to be someone else on your wedding day. Not even Kate Moss. Be the person your partner fell in love with, proposed to, and is about to agree to spend the rest of their life with.
Has anyone else started the wedding dress hunt, and have any words of wisdom or observations for fellow brides-to-be?
Happy shopping!
Clare x
___________________
Clare and Jonny are marrying on Friday 29th July 2016. The wonderful McKinley Rodgers will be taking their photographs.  You can read Clare's previous posts for Love My Dress here.