I was just this morning looking at a landscape shot I took on my mobile phone only two weeks ago – all green grass and little fluffy clouds. I happened to take a shot just yesterday morning of the very same scene and it couldn't have been more different – a luxurious carpet of crisp red and gold leaves everywhere, that crisp blue sky you only really get at this time of year. It was a most beautiful visual reminder for why I adore Autumn so very much. It's my favourite season by far, and this lunch time, I'd like to celebrate it with these sublime images sent in by photographer Eva, one half of the fine art photography team that is Craig & Eva Sanders.
These images also remind me of the holidays we used to take as children in Scotland. My parents used to bundle my younger sister and I into the car in our fluffy onesies in the wee hours of the morning and we'd drive for hours up to Ardnamurchan on the West Coast.  I adored those holidays and hope to take my own children there one day soon. Seeing any kind of natural landscape like the ones featured in these images opens the memory floodgates for me.
Craig & Eva Sanders are a member of Little Book For Brides®
Photographer Eva explained how these images came to be…
"I have been desperate to do a styled shoot up in Glen Coe for ages and last October I finally managed to go for it. Scotland is a uniquely inspiring backdrop for photography and I wanted to show the beautiful tones of Autumn with the wild, majestic landscape of Scotland. The area around Buachaille Etive Mor seemed like the perfect place to do this."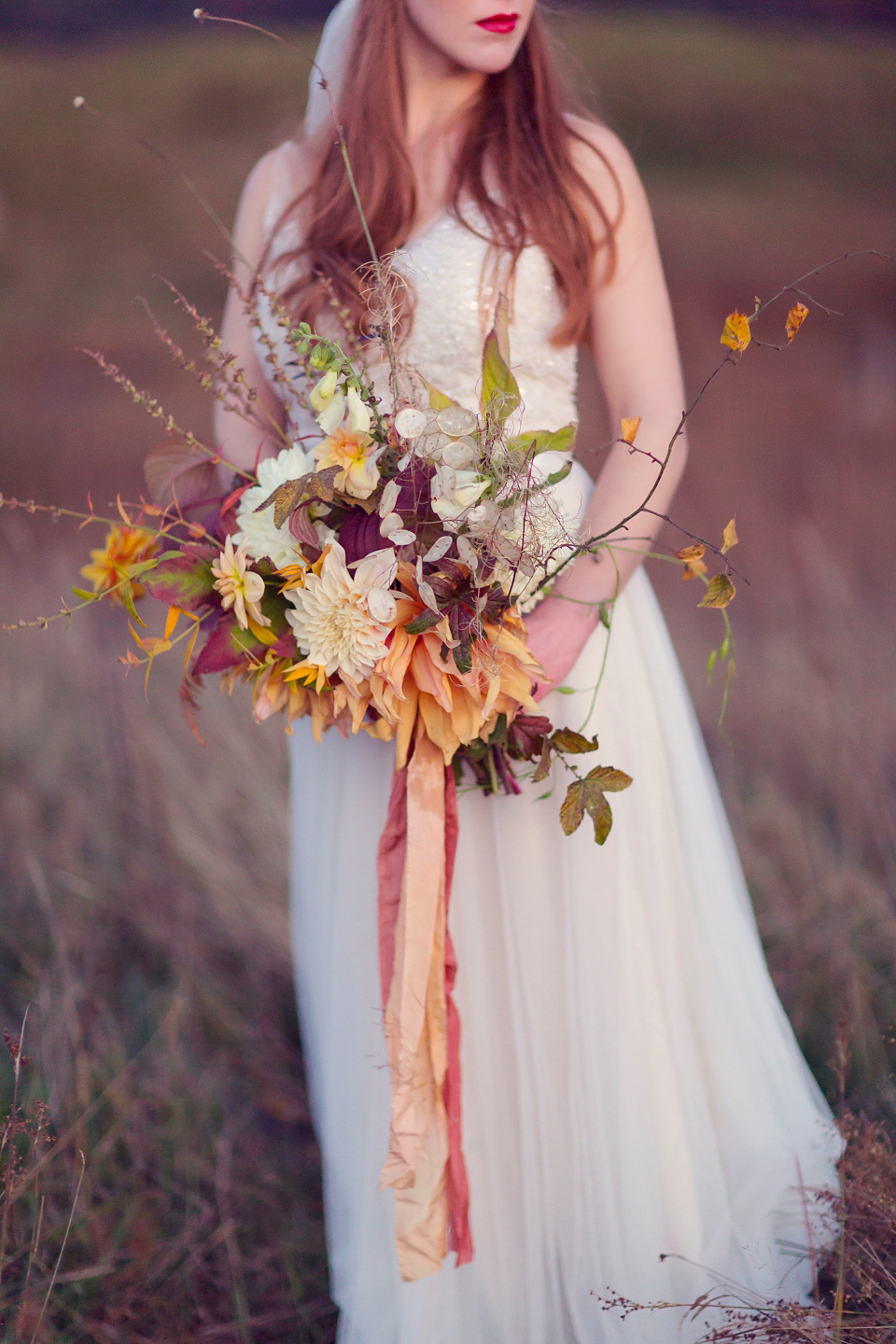 "Being Scottish wedding photographers you would think Craig and I get to use this landscape often but we find we very rarely get to embrace the dramatic countryside. I wanted to use a mixture of local suppliers and people we work alongside in the Glasgow Wedding Collective, and I was lucky to be able to work with some of the best to bring my vision to life!"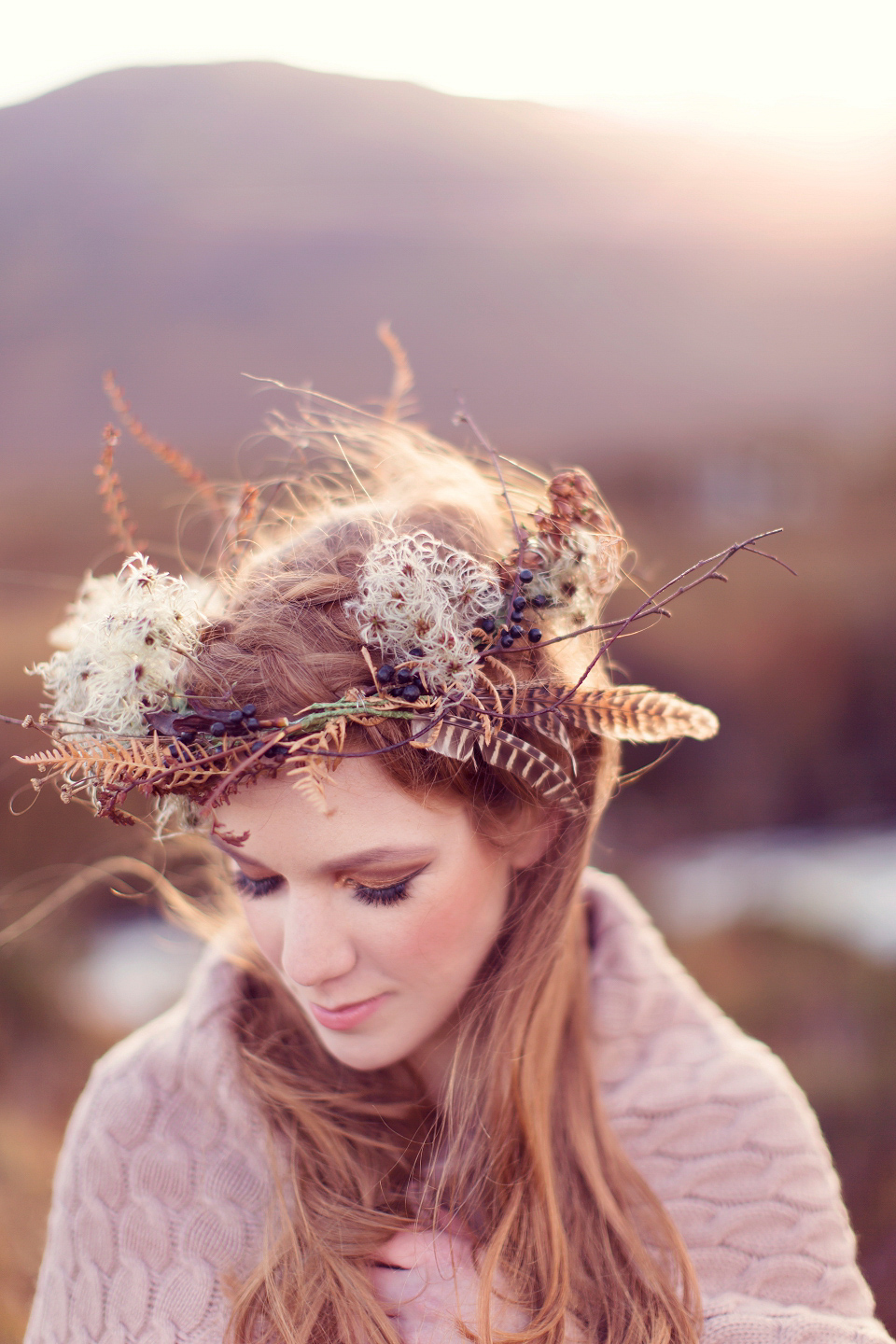 "I wanted to do something a little bit different from my usual work and chose to mostly avoid wedding dresses."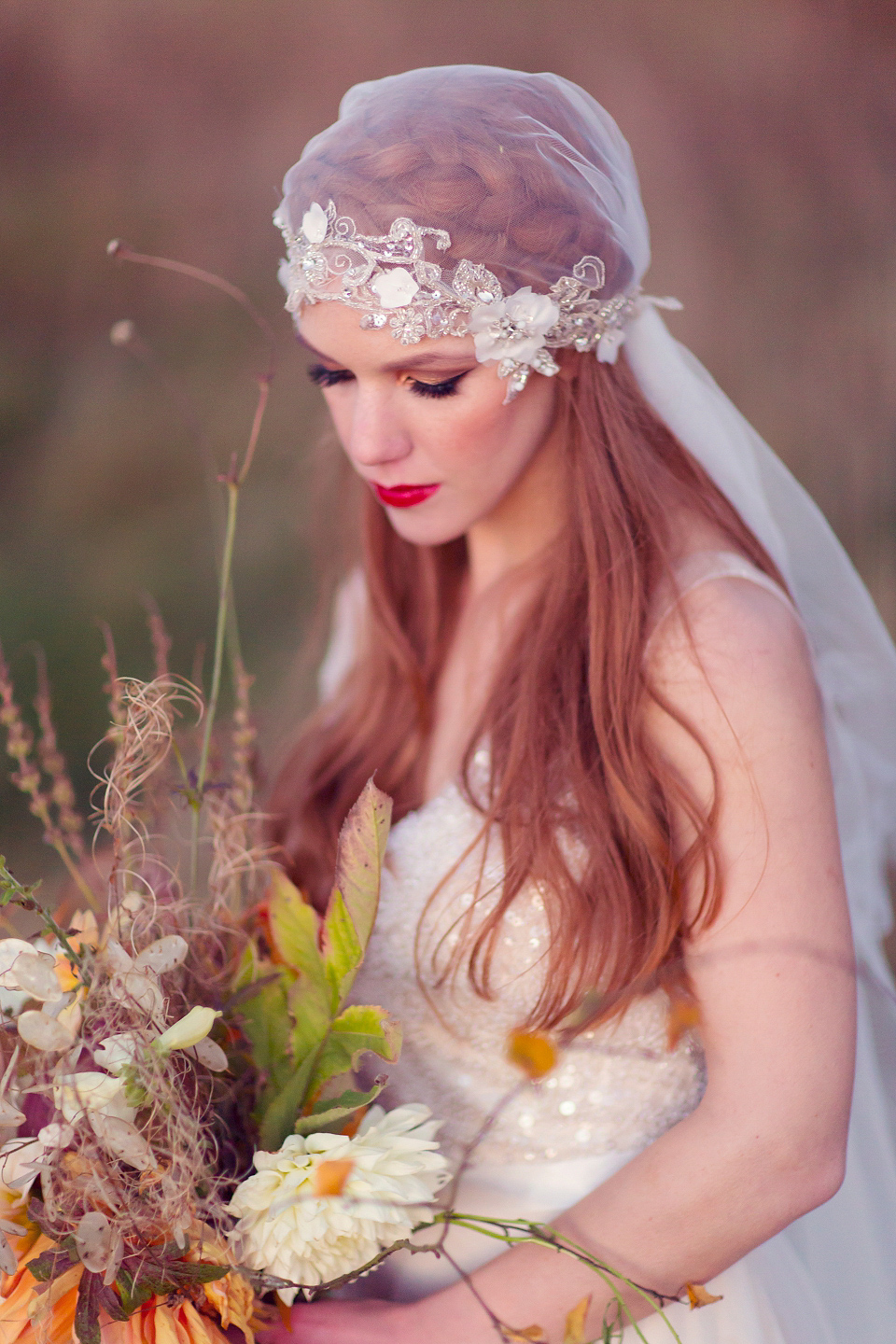 "I was looking for dresses that complemented the Scottish landscape but were also elegant enough to contrast with the wilderness. Ribbons & Lace Bridal Boutique and Cove Boutique were kind enough to provide a beautiful selection of outfits."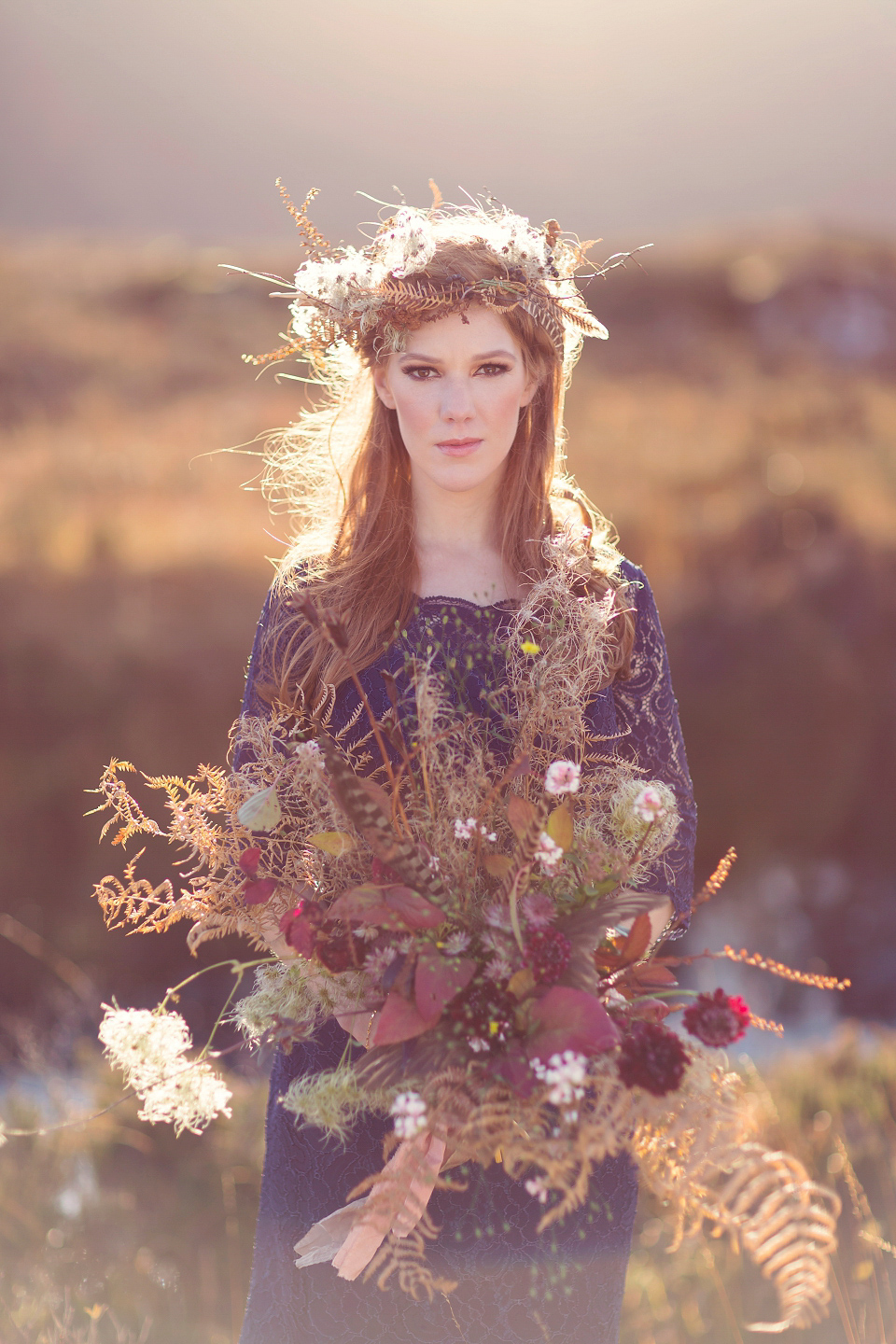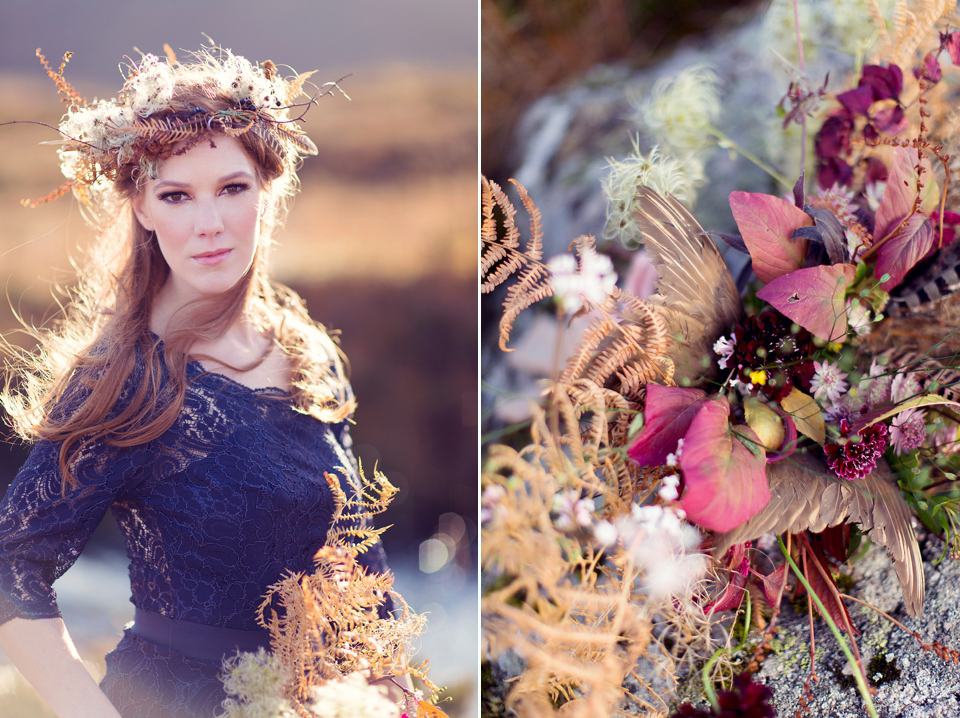 "Pyrus Flowers are responsible for the stunning headdress and bouquets. They only use seasonal flowers and plants that they have either foraged for or grown themselves which led to their arrangements being exactly suited for the look I was going for. They used wild flowers and bracken and went the extra mile by using real birds wings and feathers, and there was even a jawbone in the headdress!"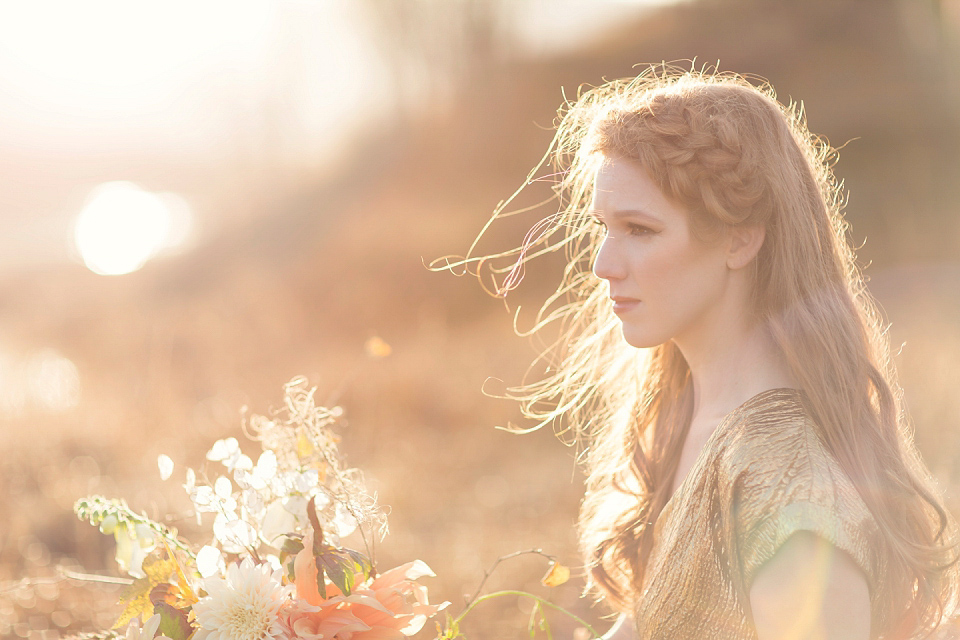 "A red-headed model was a must in order to bring in more autumn tones, and Victoria was a perfect fit. This was her first experience of being a model and she did a fantastic job! Asteria Bridal accented her natural beauty with their amazing hair and makeup styling. They stuck to the "wild" theme: Pamela kept Victoria's hair loose and tussled and not too structured, and Jennifer used natural, warm toned makeup."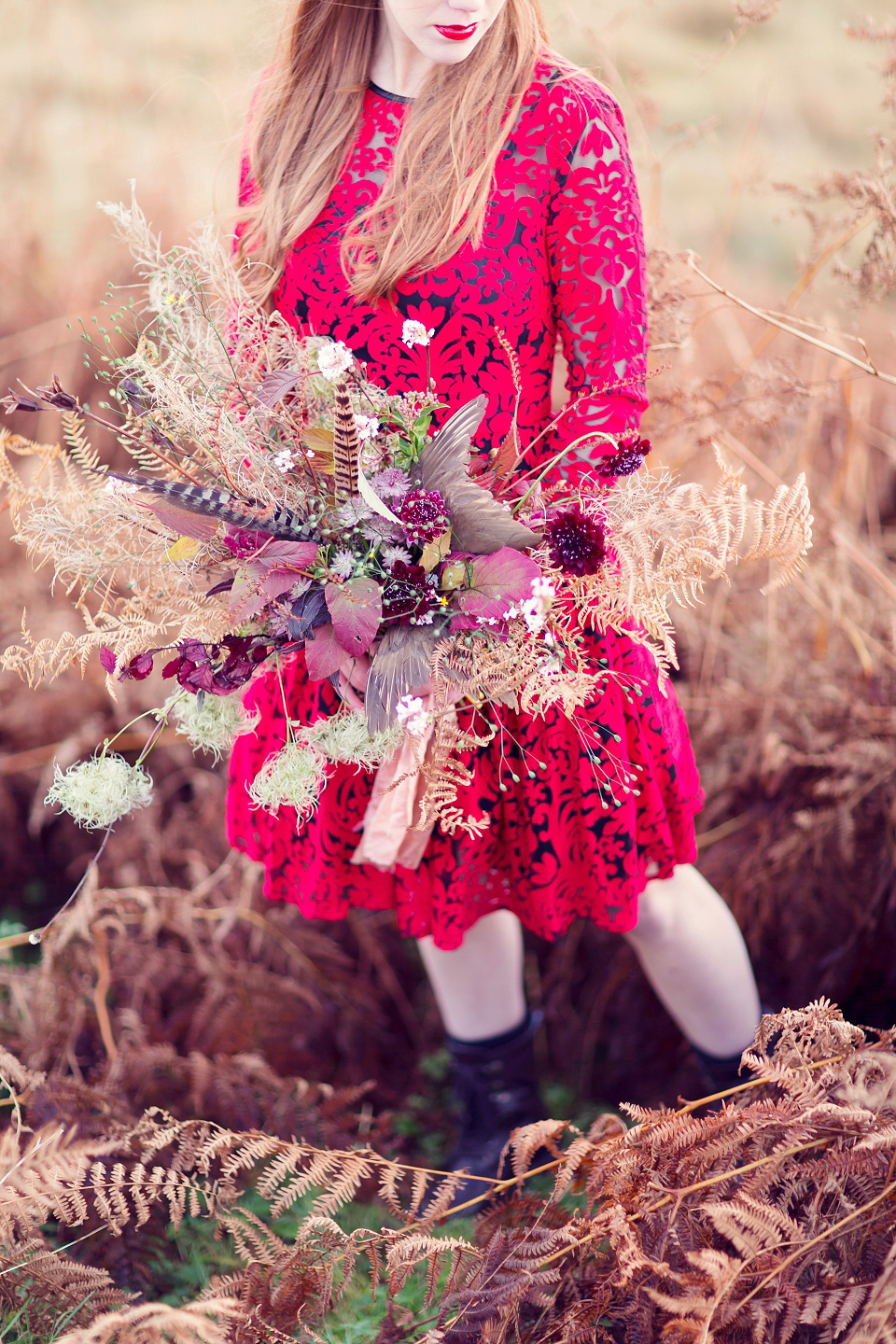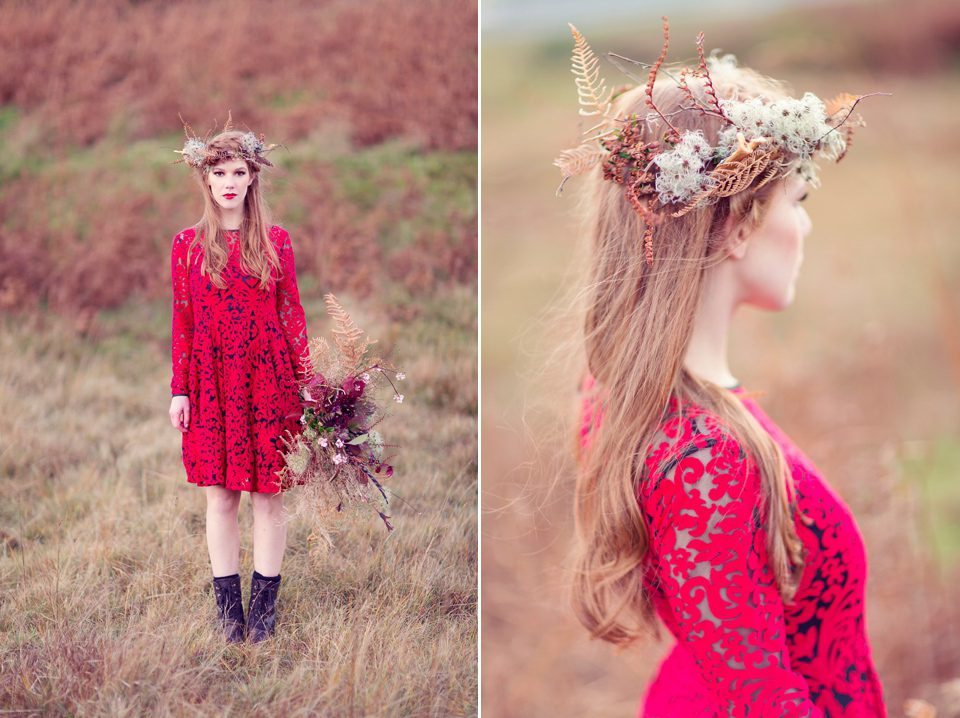 "It was important to me that the images show my idea of Scotland. To me it is one of the most gorgeous places on earth. The scenery is wild and magical and I can't even begin to describe how beautiful it is, so I wanted the photographs to do it!"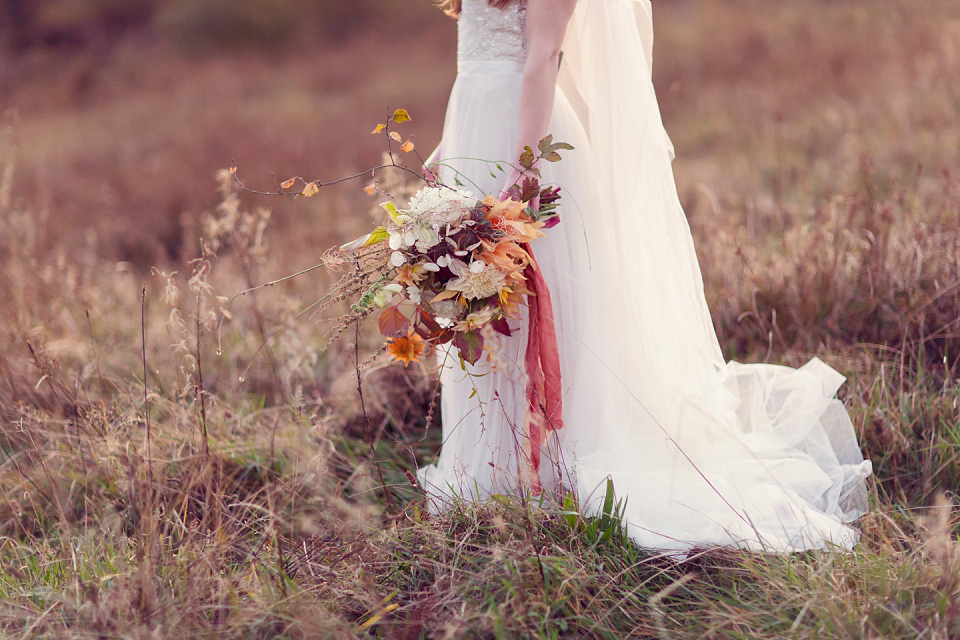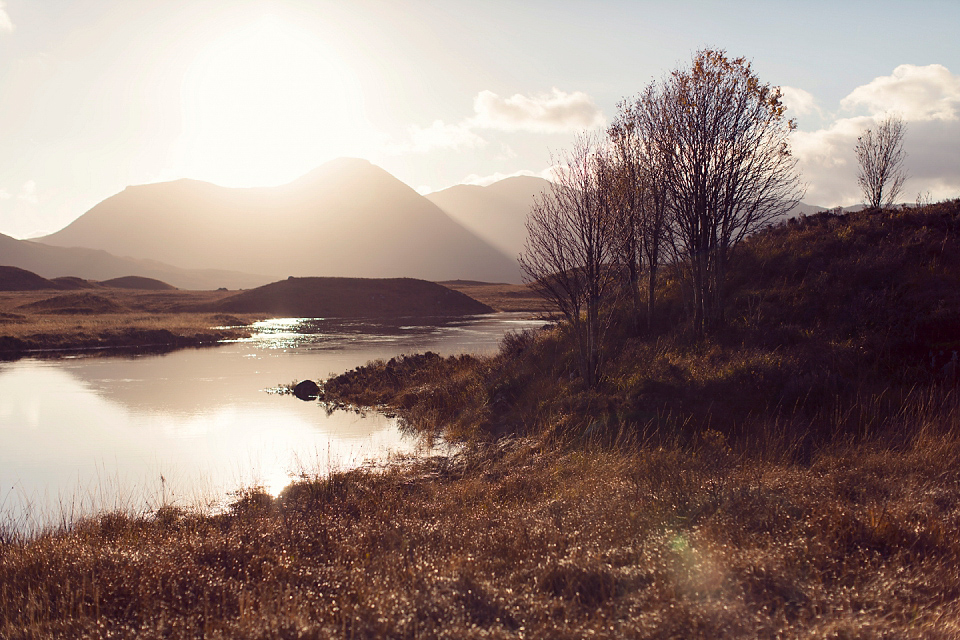 "Autumn is my favourite time of year to photograph because the colour of the foliage is stunning and the natural light can be just incredible. The season shows Scotland at it's absolute best (when it isn't raining!)."
Sublime.  If you love this style of photography, you can see more from the wonderful Craig and Eva Sanders on Love My Dress here.
Please also take a moment to visit the websites of the suppliers involved in furnishing our pages with these beautiful images today.
Love Annabel x
Photography – Craig & Eva Sanders
Flowers & Headress – Pyrus Flowers
Hair & Makeup – Asteria Bridal
Dresses – Ribbons & Lace Bridal Boutique + Cove Boutique
Model – Victoria Morton