Hello again lovely readers and I do hope that your week is ticking along wonderfully well. If you'd like to escape from the everyday for a little while then I've got the perfect feature for you to lose yourself in, particularly if you happen to love gorgeous, luxurious wedding shoes. So, take some time off from whatever you're doing and join me for a peep at the incredible 2016 collection from Benjamin Adams London…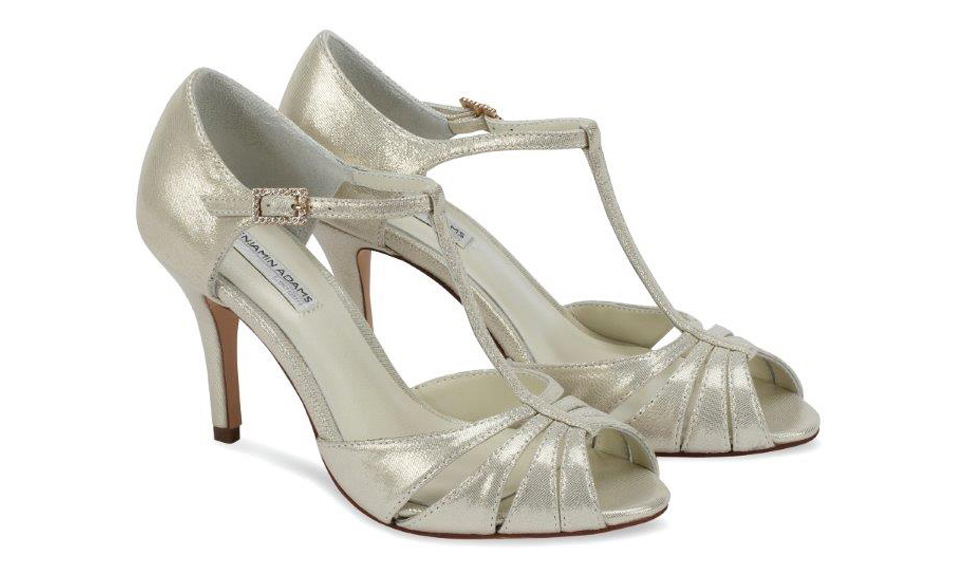 For more than a decade now, the name of Benjamin Adams London has been a byword for frankly gorgeous bridal shoes that balance fashion and style with comfort and even a little hint of practicality. Indeed, Creative Director Adam Benjamin launched his business to fill a gap he spotted in the market for on-trend wedding shoes that brides would want to wear again after their wedding day.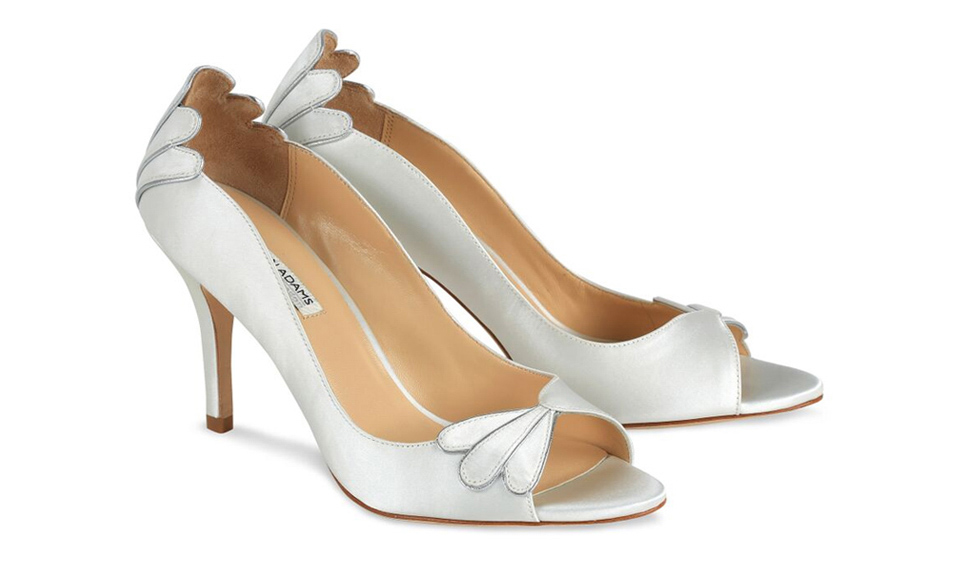 The 2016 collection continues that ethos in fine style, taking a number of catwalk trends that we all know and love and translates them into stunning wedding shoes. The catwalks inspire every collection and Adam Benjamin takes the top trends from the latest shows and translates these into exquisite wedding shoes.
The first fashion cue you'll see in the 2016 collection is the use of sheer and illusion fabrics. We've all fallen for wedding gowns that incorporate these delicious details into their designs and now it's time to swoon over shoes that do the same. The fresh new Lola design for example mixes nude mesh and ivory silk to create a delicate and feminine sandal that would be a joy to wear.
Art Deco patterns have also heavily influenced the 2016 collection and the majority of the new styles feature a very Deco-esque curve that adds a glorious fluidity to the shoe styles. Packham and Marion show off this feature beautifully and I love the sparkling detail on Marion too.
I also adore the elegant mixes of leather that you'll spot on designs such as Simone. Here, buttery soft ivory Italian leather combines with the subtle champagne leather that gives metallic flashes at your heels. Metallic influences also reign with the Irina Silver and Irina Gold shoes and this peep-toe design has been given a thoroughly appealing makeover.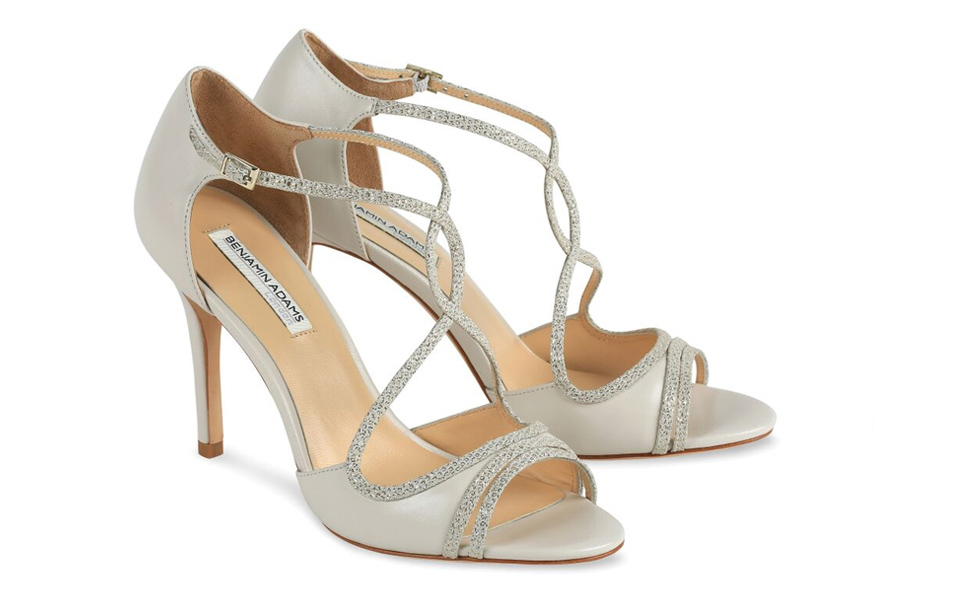 The collection is also home to a number of classic wedding shoes including courts such as Candice and Felicity not to mention sandals such as Preston, Megan and Mia, all featuring their own details and accents that make sure that these are always wedding shoes you'll want your guests to see!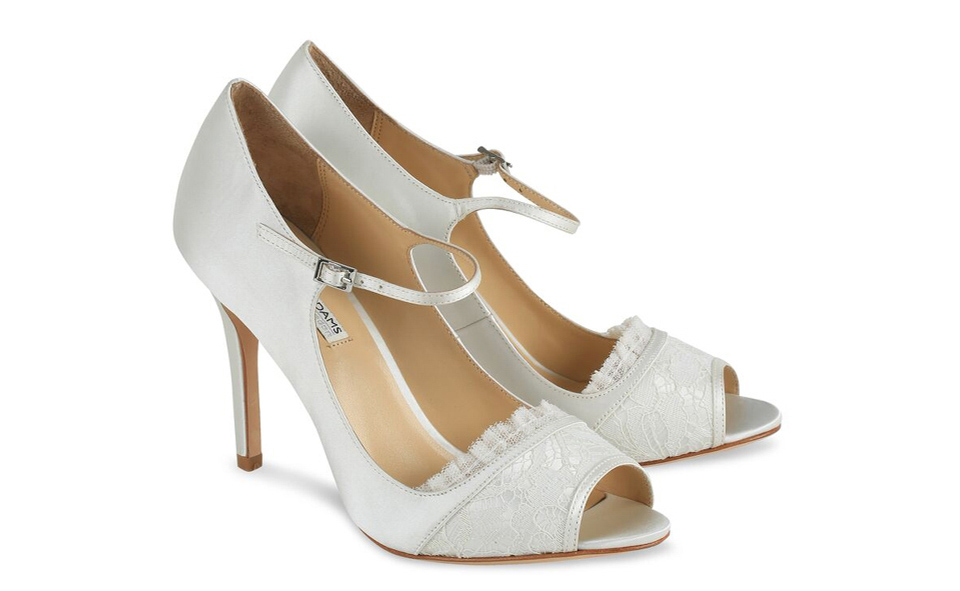 Benjamin Adams London always designs wedding shoes that brides can't wait to wear and their glamorous 2016 collection with crystal accents and details, French lace, fine kid leathers and glittering touches might well be the most fabulous yet.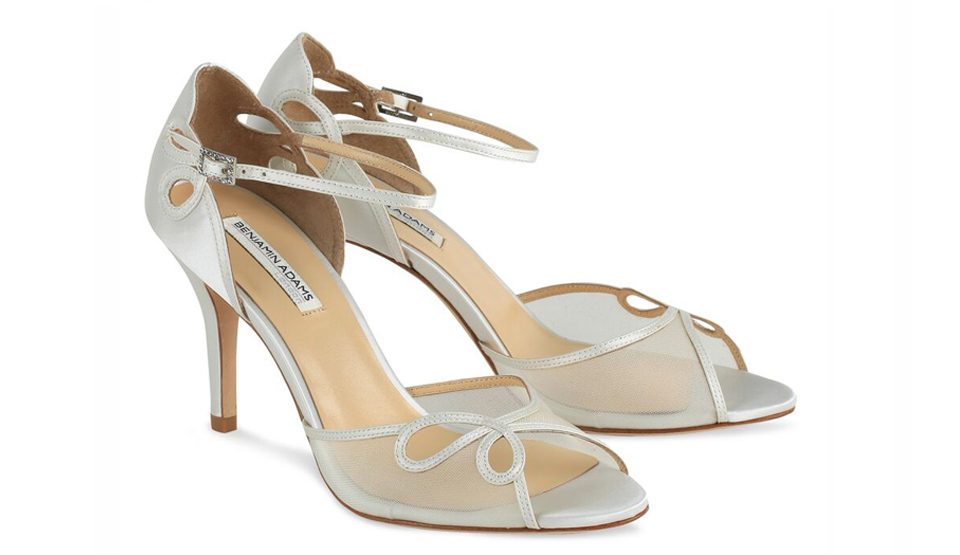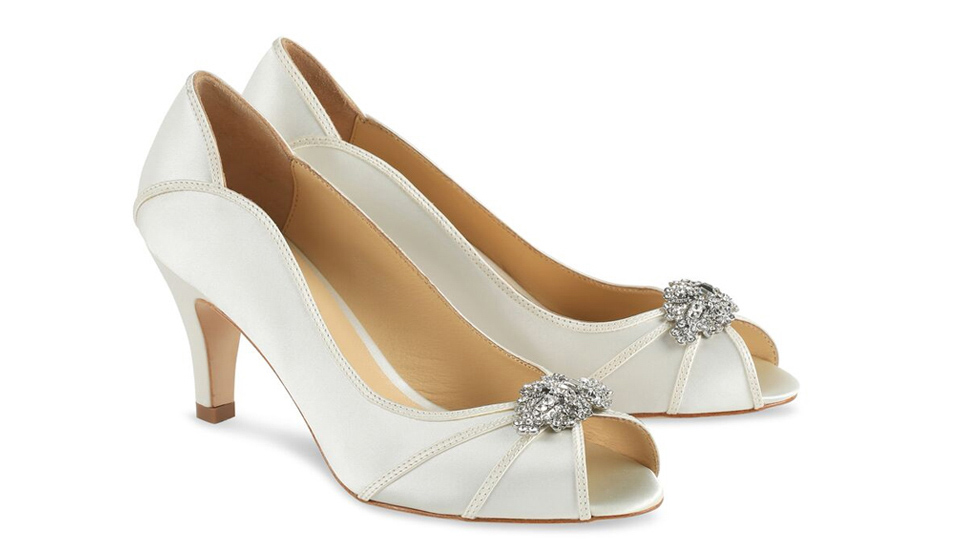 Wedding shoes from the Benjamin Adams London 2016 collection range from £139 to £249. To view the collection in full and to order online, do take a look at the Benjamin Adams website. Here you'll find details of every design and an easy-to-use and super secure online boutique that can ship your chosen shoes anywhere in the world. If you'd like to choose your shoes in person, stockist details are online for you too.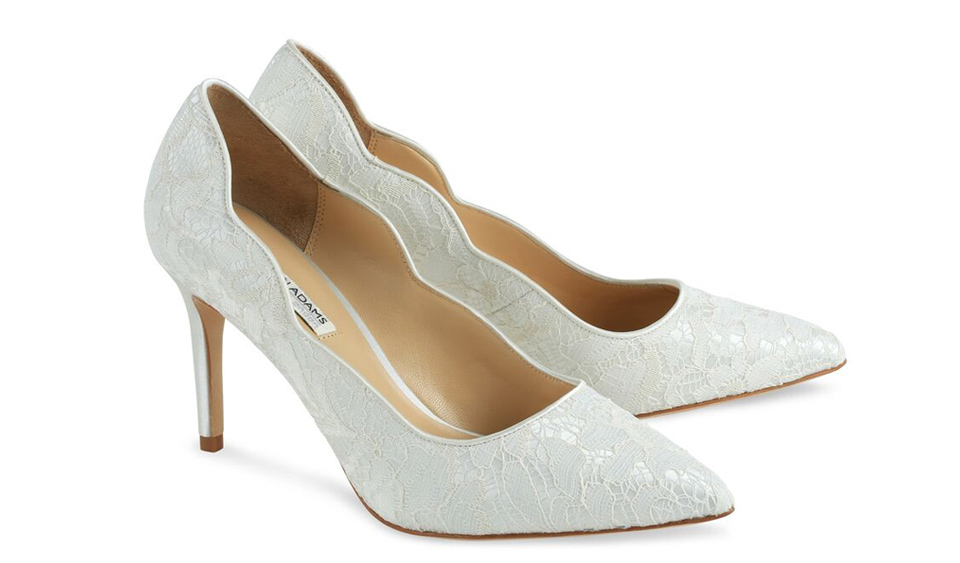 If you'd like a daily dose of wedding shoe indulgence from Benjamin Adams London, why not connect with the team via Facebook, Twitter, Instagram, Pinterest, YouTube or Google+?
Love Tamryn x
This is a sponsored post