Oh Friday afternoon, it is so good to have your company once more.  And welcome back lovely reader.  It isn't the first time we've filled a feature with the delightful lavender hues inspired by the Provence area of France this week. Just yesterday, we shared this beautiful lavender and lemons wedding and today, it is my pleasure to share these romantic elopement style images that have been sent in by photographer Photography by Ashley Edwards.
The gowns in this feature are exquisite – a mix of Temperley and Watters bridal gowns supplied by the very wondeful Agape Bridal Boutique who we absolutely love here at Love My Dress. Let's here a little more from the photographer about how this shoot came to life.
"This Provençal inspired shoot was something I had been dreaming of for a while. I had managed to find the only Lavender field within three hours of where I lived a year or so ago and stored it as a location to keep in mind for the future."
Photography by Ashley Edwards Photography
Gowns via Agape Bridal Boutique
Find Agape Bridal Boutique in Little Book For Brides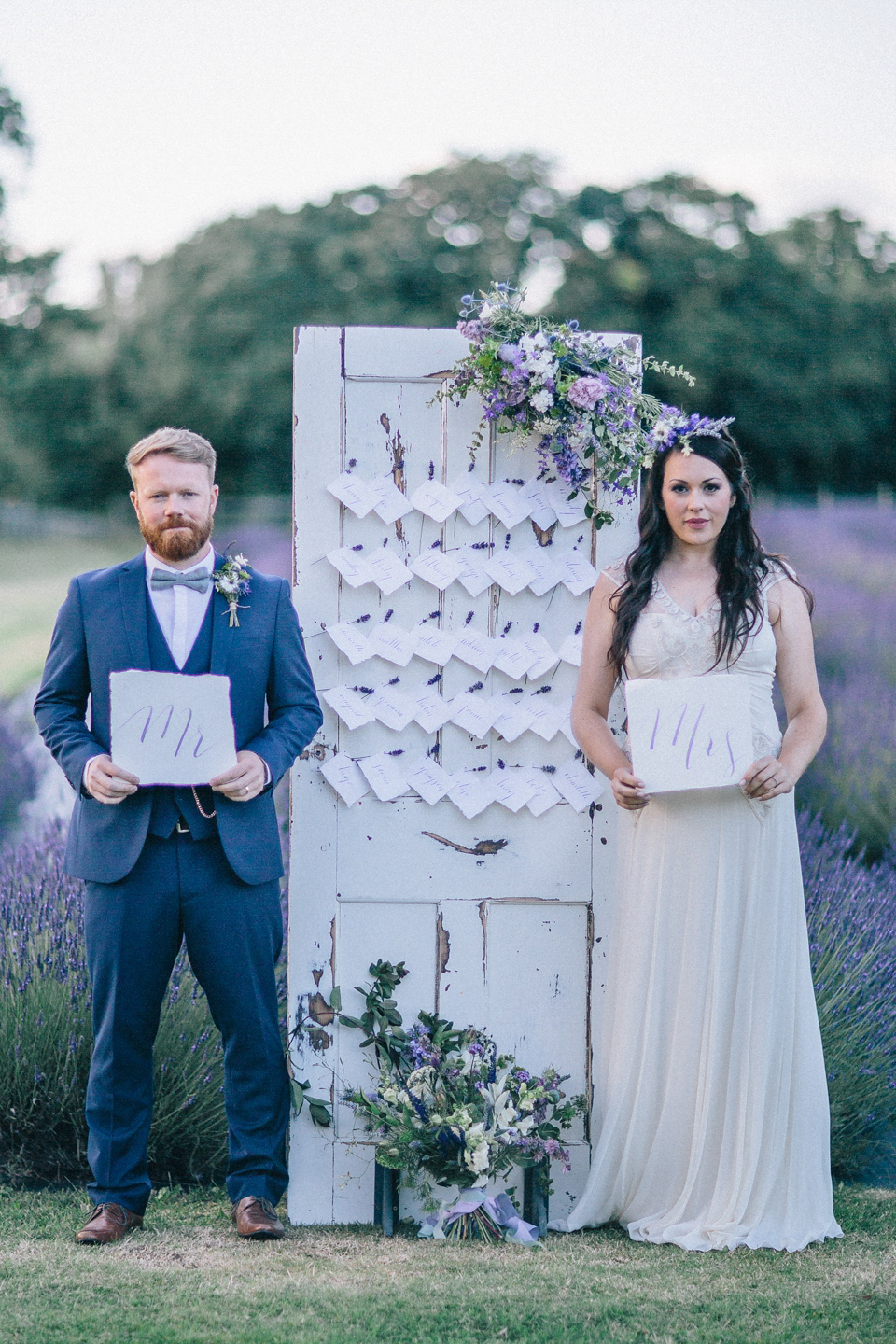 "After planning my first styled shoot totally on my own last October, I had decided never to do so again without a stylist to take over for me. But I found myself at the busiest time of the year for weddings in the UK, itching to shoot.
Within two and a half weeks myself and the wonderful Bethany of Betsy's Living Vintage pulled together an absolute dream team to bring this idea to life."
"Our dream couple met whilst our Groom for the day was travelling in the south of France, our Bride for the day's home town. Her love of delicate and wild flowers and flowing fabric and his love of the outdoors and good food married together perfectly in a wedding where the best of France and England met."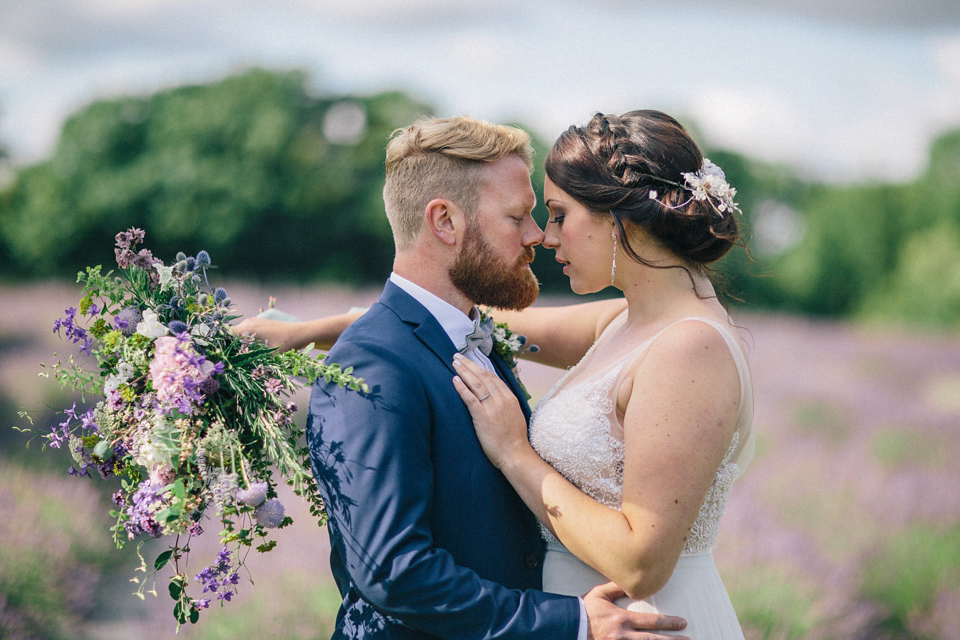 "Temperley and Watters bridal gowns from Agape Bridal Boutique were teamed with classic hair and make up add a slightly vintage touch to the shoot, especially when shown with the Toile De Jouy stationary and Cake. Taking inspiration from the soft blue and purple tones of the Lavender as the colour scheme for the shoot, paired with French calligraphy, furniture and sweet treats the shoot showcased how a love of France can be brought to the British country side."
Huge thanks to the creative team below, I'm so grateful that you chose Love My Dress to share your work. Special thanks to photographer Ashley Edwards. You can watch a sweet film of the shoot here – enjoy.
Annabel x
Photographer – Ashley Edwards Photography
Stylist and Prop Hire – Betsy's Living Vintage
Hand Dyed Silk Ribbon – Kate Cullen Stylist
Macarons – The English Rose Bakery
Calligrapher – Calligraphy for weddings
Cakes and Watercolour Stationary art – Amy Swann Cakes
Headpiece – Bandeau d'Amour by Amy Swann
Florists – The Flower Farm
Bridal gowns – Agape Bridal Boutique
Venue – The Swettenham Arms
Hair and make up – Lisa Simm bridal hair and make up
Videographers – Jellyfish Video Productions
Beautiful Models – Nickie and Andrew