Every wedding we feature is special, but it's always very lovely when the bride (or groom) is a long-term fan of the blog.  Today's bride (and her mum) were daily readers and so we're thrilled to be sharing these gorgeous and sunshine filled nuptials today.
Meet Joelle, who works for the BBC and Pete, who is employed by the NHS, who married in the sumptuous grandeur of the Ashton Memorial in Williamson Park, Lancaster on the 19th of September 2015, absolutely surrounded by the most wonderful flowers and the scent of lavender.
"The main thing I was drawn to was lavender as I find the smell, the flowers and the colour really comforting. We wanted to create an informal, relaxed atmosphere rather than a specific, matching look and quite a few people commented on the lovely lavender smell that filled the room from the dried bunches placed around the venue.  We had a lavender and lemon candle burning, all the bouquets were scented with sprigs of lavender, rosemary and mint and I also had lavender in my flower crown so the gorgeous smell was with me wherever I went."
Photography by Jo Bradbury
"One of my favourite things from childhood was drinking my Nan's homemade lemonade in summer, so we had fresh lemonade as a welcome drink and the wedding favours were baskets of lemon sherbets that guests could take fistfuls of."
Jo Bradbury is the talent behind these gorgeous, bright and fresh images. Joelle and Pete were thrilled with her work.
"I actually found Jo Bradbury via Love My Dress.  We'd already booked Silver Sixpence Films as our videographers and wanted to find a photographer who captured the same light-filled, timeless, storytelling gorgeousness as them, so I started looking through their previous weddings to see which photographers they'd worked with. That's when I came across Nina's wedding and fell in love.  I was over the moon when Jo said she was available and it was a huge relief to know our wedding would be captured in the way we wanted."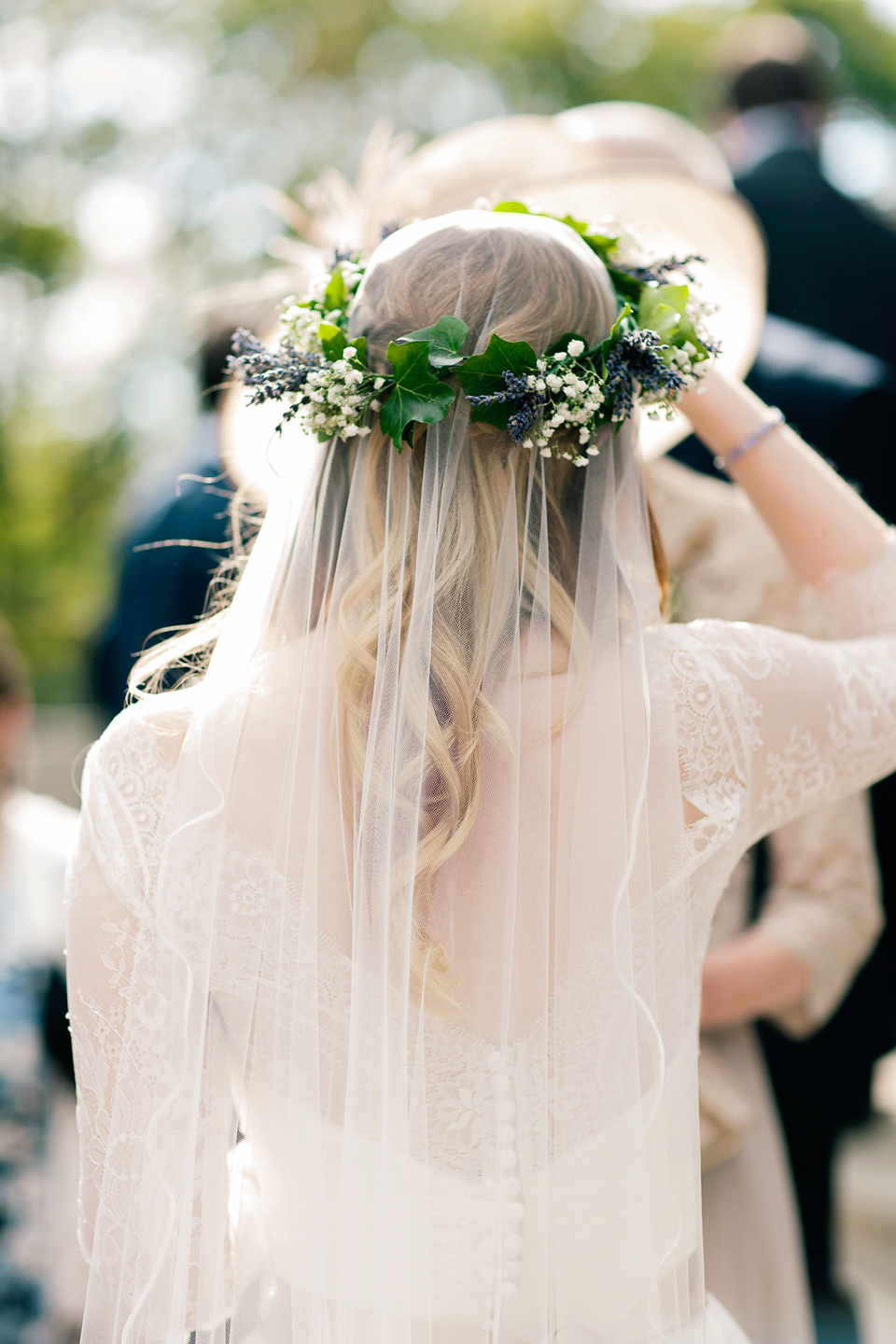 "Getting the right photographer was one of our big priorities. Jo's photos are so warm and filled with light which we loved. So many of her photos literally take my breath away and she manages to combine her fine art style with the natural world so beautifully.
We couldn't be happier with our wedding photographs by Jo; they look like a dream and capture the way in which we felt like we were walking on air all day."
"We met in 2008 at Lancaster University. We actually have a photo of the exact moment we met, which I had with me on the morning of the wedding.
We got engaged in February 2014 after 6 years together.  Pete proposed in the Lake District where he'd booked an amazing room and dinner at the Holbeck Ghyll.  I had a sneaking suspicion he was going to propose but after a 9 course dinner and several wine tastings I'd forgotten all about it until Pete got down on one knee back in our room and asked me to marry him. I said 'Of course!' and we picked the ring together the next day in Kendal – a beautiful pear shaped diamond."
This wedding really is all about the flowers, and they must have smelt incredible!  The Flower Shop by Morgan was responsible for the arrangements, bouquets and all things floral and did an incredible job.
"From the first consultation with Leah we were brimming with confidence that she really understood the look we were going for.  I love flowers but am not good with names so enlisted my mum, who used to be a florist, to help choose some of the key flowers."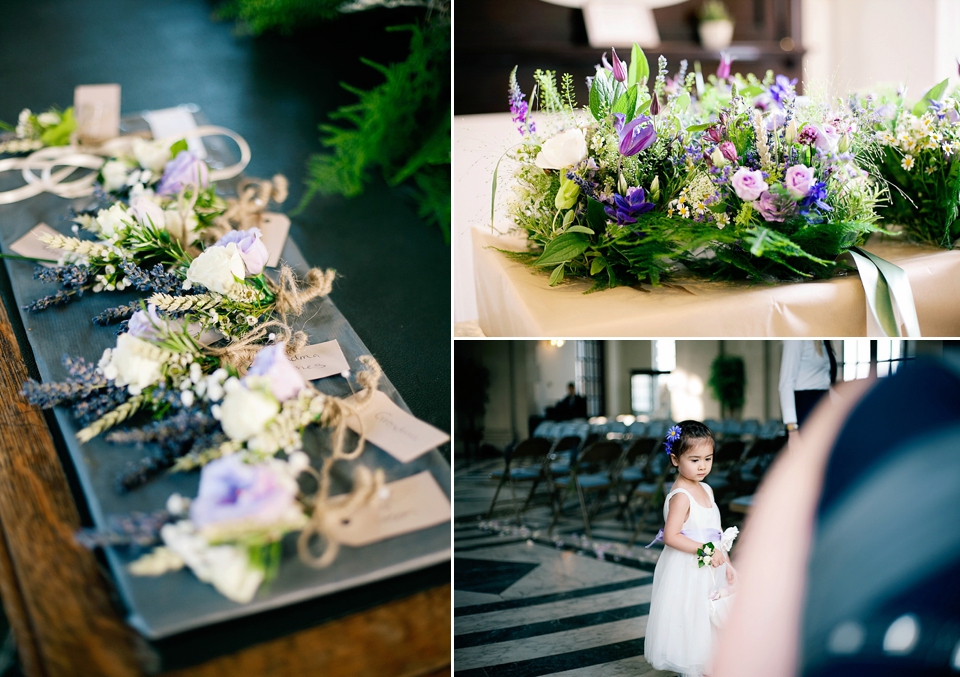 "Lavender featured heavily and we had David Austen roses along with feverfew, mint and rosemary stalks to add a herb garden feel.  I wanted lots of dark green foliage to contrast with the lilac dresses and asparagus fern which reminds me of my Nan, who was sadly too ill to attend the wedding."
"For the reception, the florist provided all the beautiful table centrepieces – I couldn't decide on just one design so we had a range of lanterns, birdcages, mini vases and jugs brimming with flowers.  The florists surpassed themselves with a glorious crate display of lavender pots and herbs by the dining room entrance and a heart shaped wreath of dried flowers that we could take home as a keepsake, which still smells amazing every time I walk past it."
The bridesmaids looked fresh and pretty in multiway lilac dresses from Florence and Fred and gypsophila in their hair.
"So many people commented on the lovely colour of the bridesmaids' dresses. I thought the fact that the maids could choose the style that suited them best would help them feel more comfortable on the day.  I thought they all looked incredibly elegant."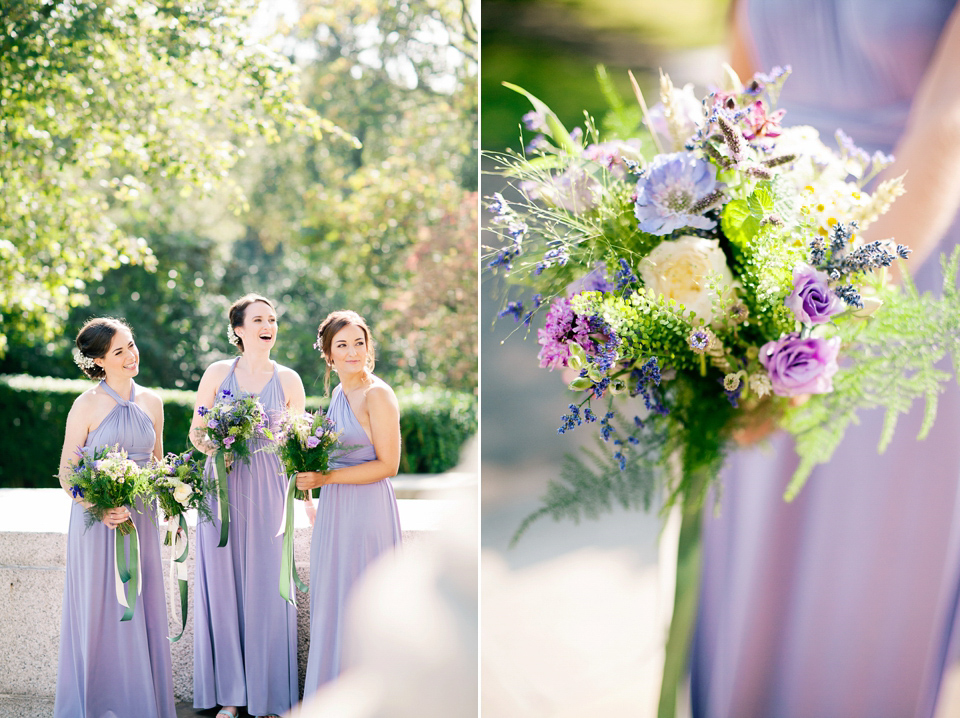 Joelle's fairytale of a dress was Christiana by Watters WTOO, purchased from the wonderful team at Claire Louise Brides in Bolton.  I just adore tulle, and this dress has it in abundance!
"My dress was dreamy, romantic and floaty with lots of tulle. It was light as a feather to wear so I could relax, give lots of hugs and dance the night away.  In the end it was the dress that felt the most 'me' and I was actually surprised by how simple the gown itself was – just wonderfully soft tulle and no detailing apart from the jewelled belt on a coloured ribbon."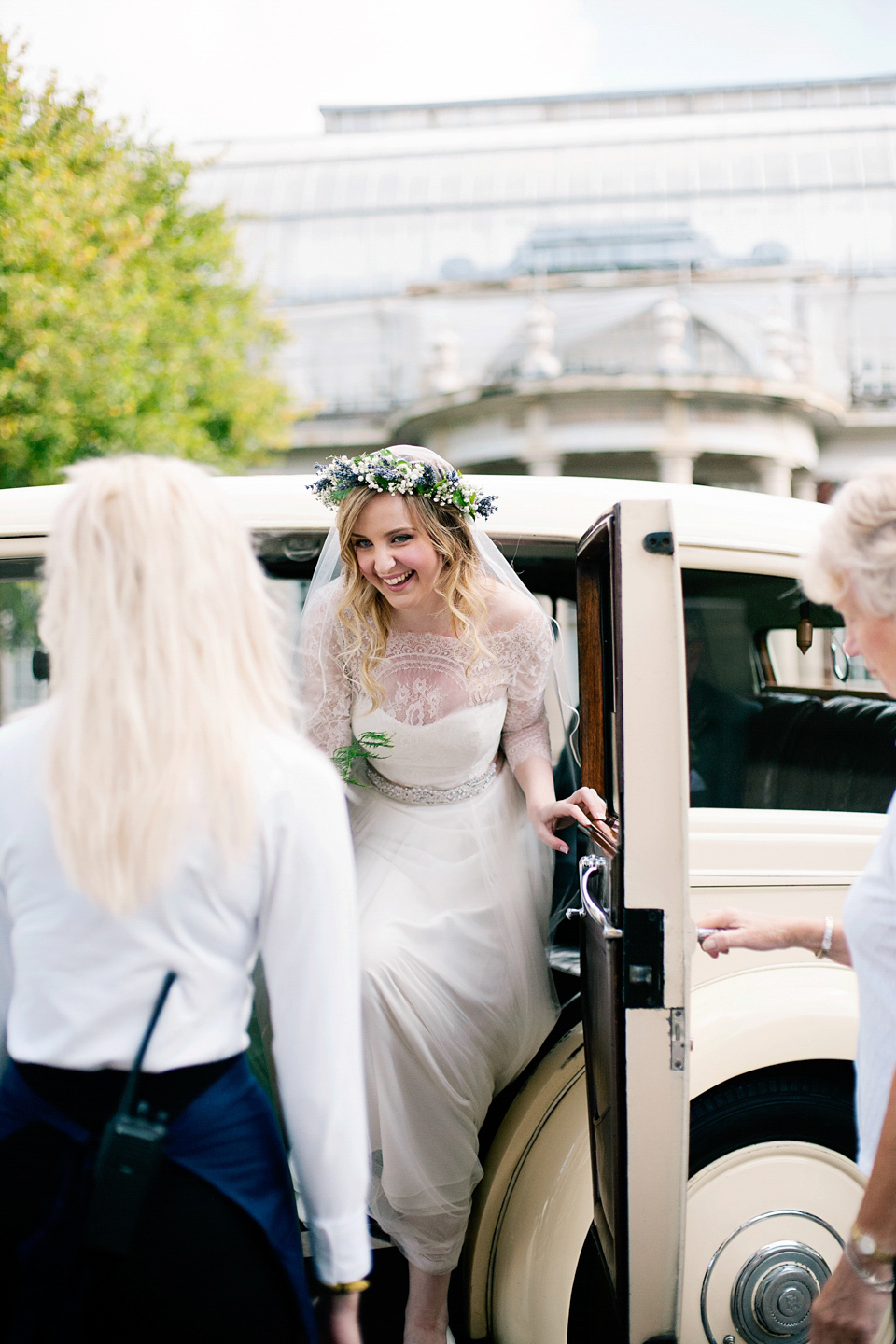 Joelle completed her romantic look with a long veil, a floral crown and a bracelet loaned by one of the bridesmaids, as her 'something borrowed', finishing with a squirt of Jo Malone perfume.
"I teamed my dress with a beautiful ¾ sleeve Chantilly lace jacket by Augusta Jones which was customised with a v-shaped back as I didn't want to be completely covered up."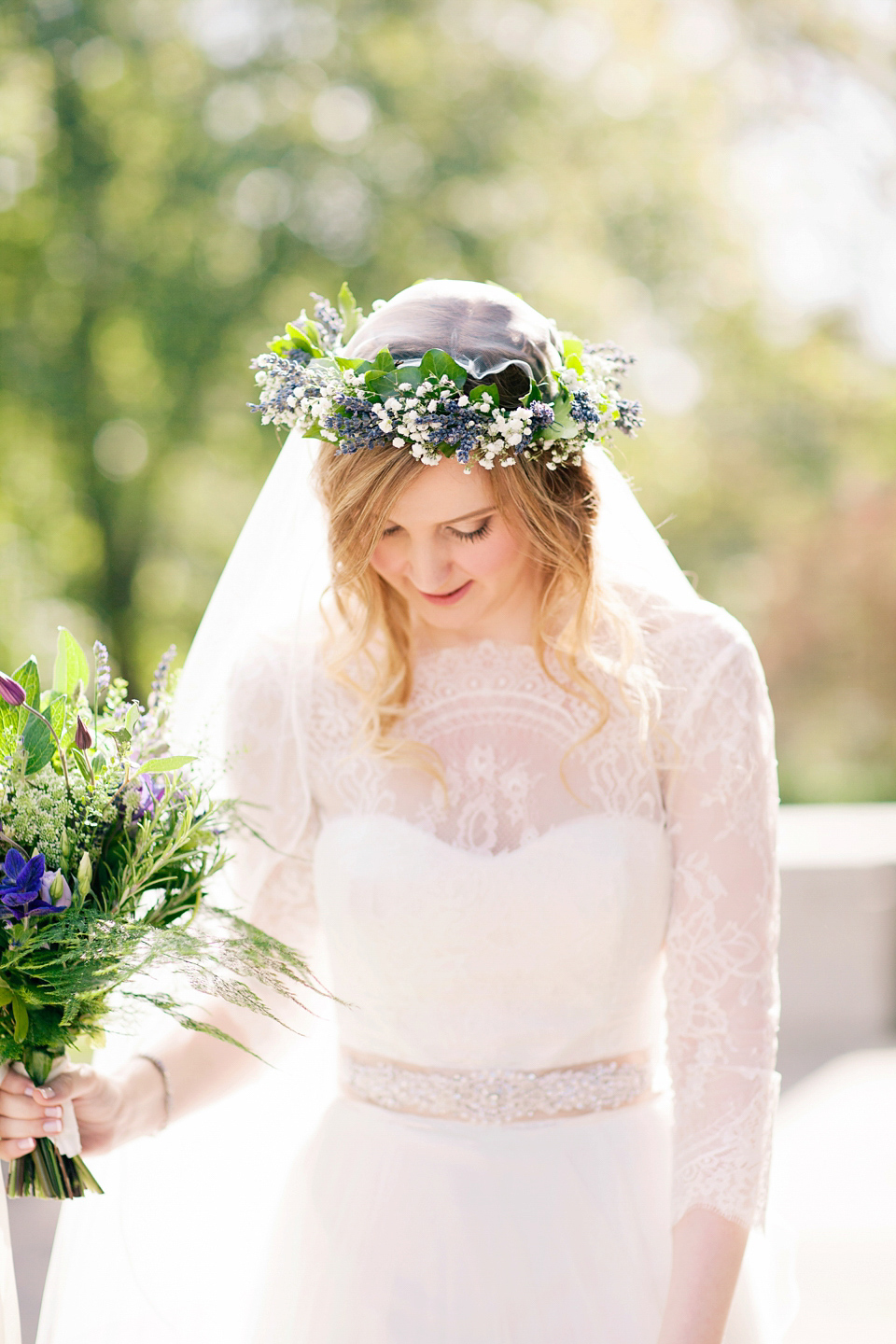 "The men all wore hired suits from Slaters.  We chose dark grey suits with tailcoats and ivory waistcoats which looked fantastic on everyone and the groomsmen had lilac cravats while Pete went for the classic ivory. Pete felt that getting married was a great opportunity to wear tails for the day."
Joelle was walked down the aisle by her Dad, to  'The Winner Is' by DeVotchka, from one of their all-time favourite films, Little Miss Sunshine.
"I'd imagined walking down the aisle to this song countless times in my head before the wedding and for me this was one of the most emotionally overwhelming moments of the day.  Getting to Pete at the end of the aisle was a rush of happiness I'll never forget.
A good friend of ours who is very talented on the piano performed during the ceremony and played the theme song from Amelie as we signed the register. Then after all that emotion we played Jess Glynne's 'Real Love' as we walked back down the aisle which got everyone dancing and was quite a release!"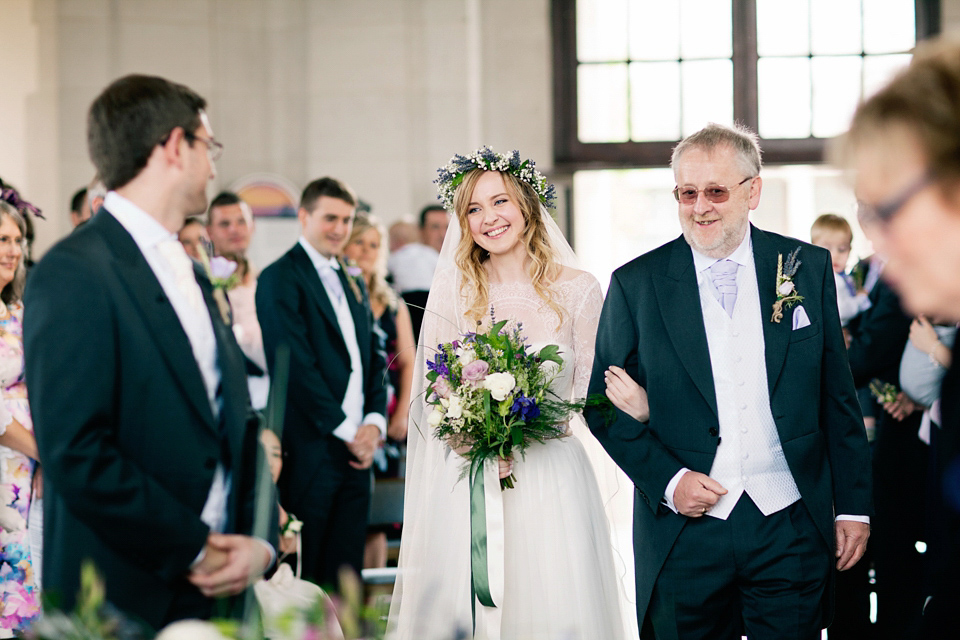 There were three readings during the ceremony- one a quote written by the Taoist philosopher Lao Tzu, the second an excerpt from an Iain M Banks novel (Pete's favourite author) and for the third, Pete's Dad read a poem which he had written himself…
Like eagles on a cliff, you have been testing your wings,
and now you are ready to launch yourselves into a new life;
into the vast blue of the future;
to fly separately but in unison;
to spread your wings and soar;
to achieve ever greater heights;
ever greater perspective.
Always in each others' sight, you will enjoy the same panorama,
and be able to hold a continuous regard for one another.
May you soar long and high.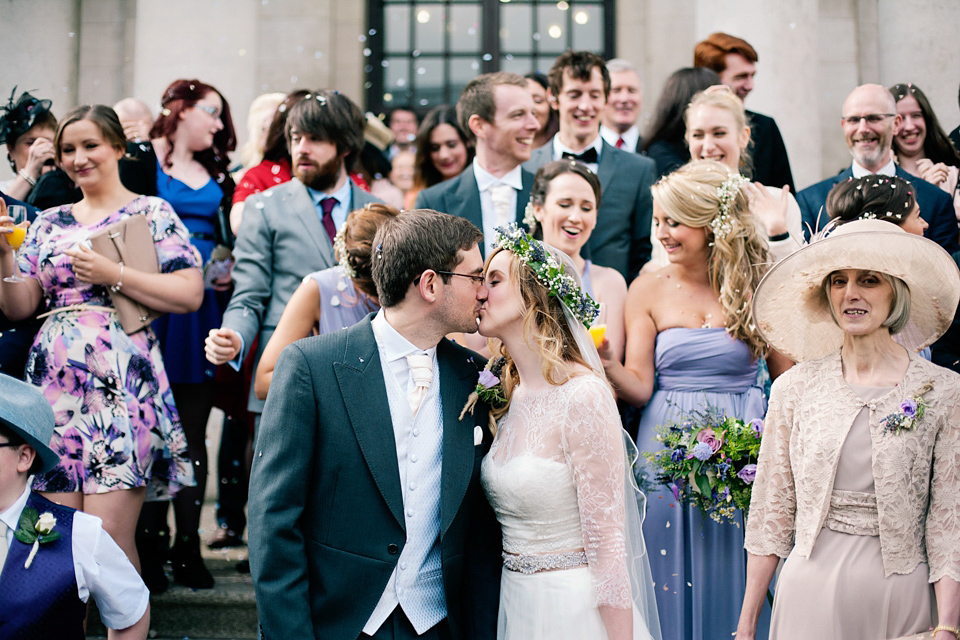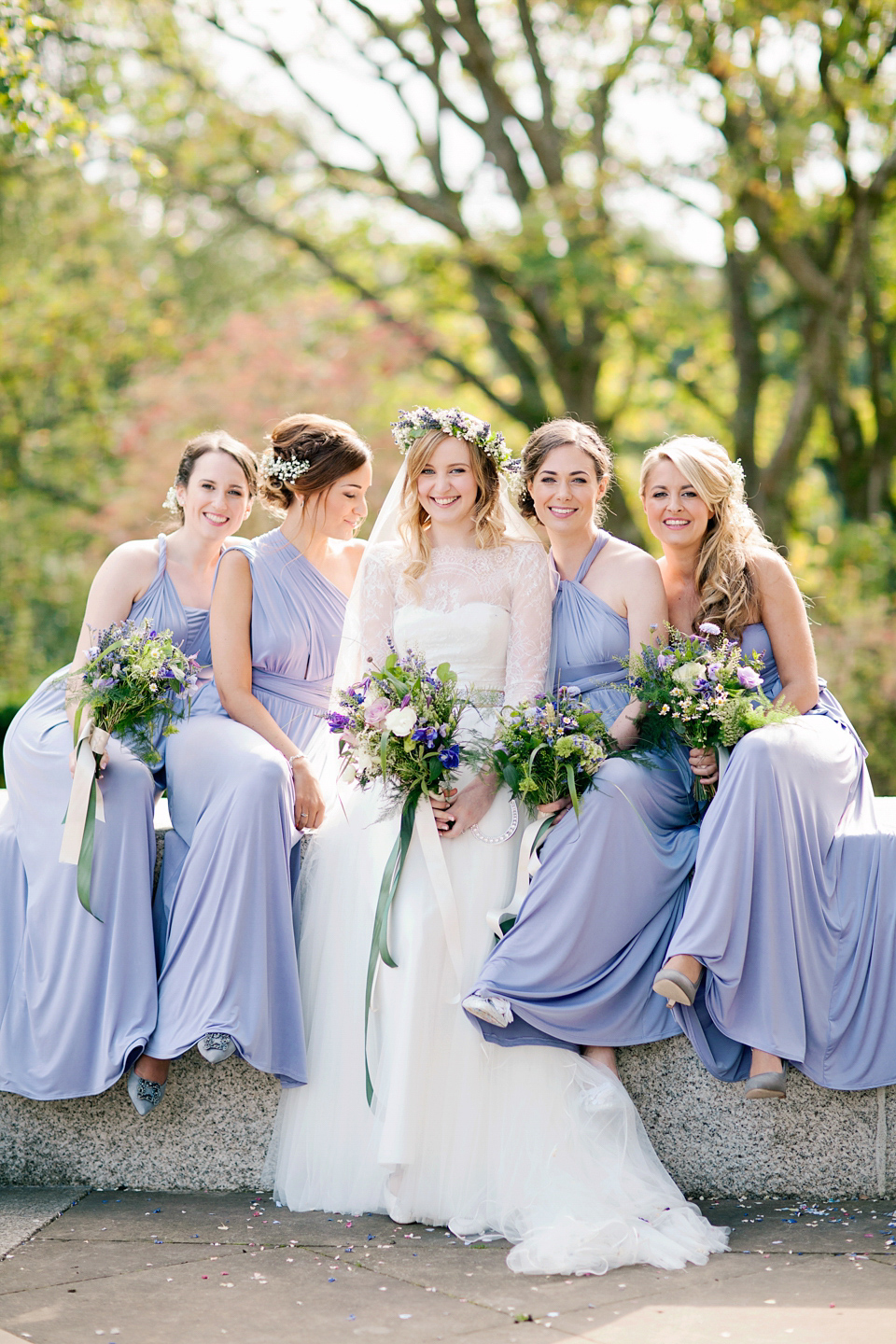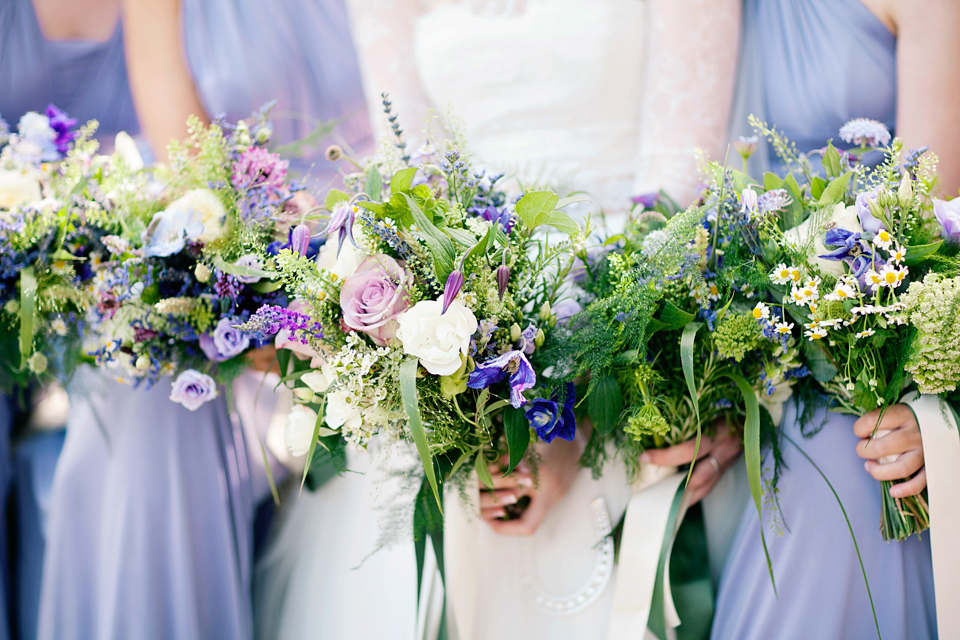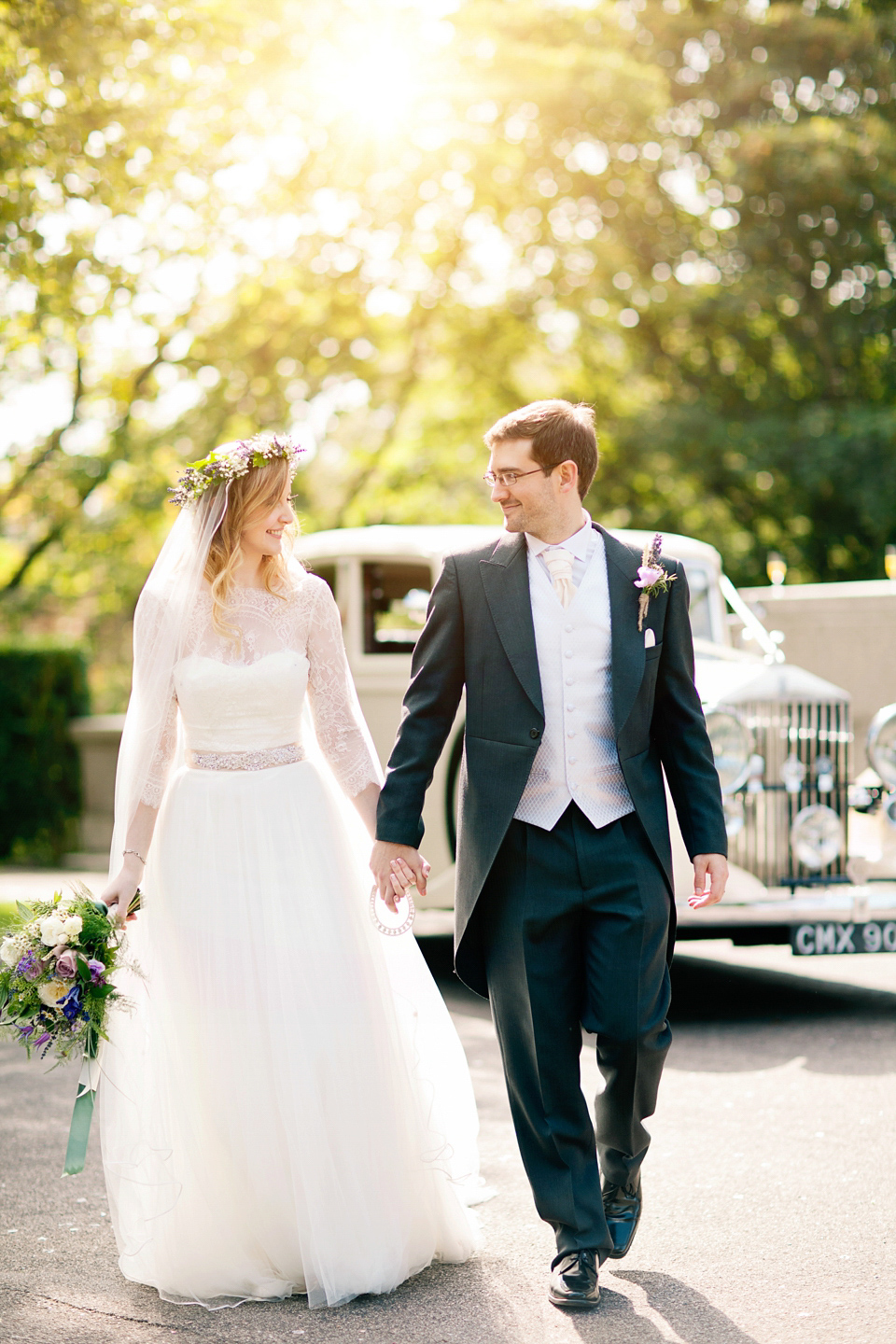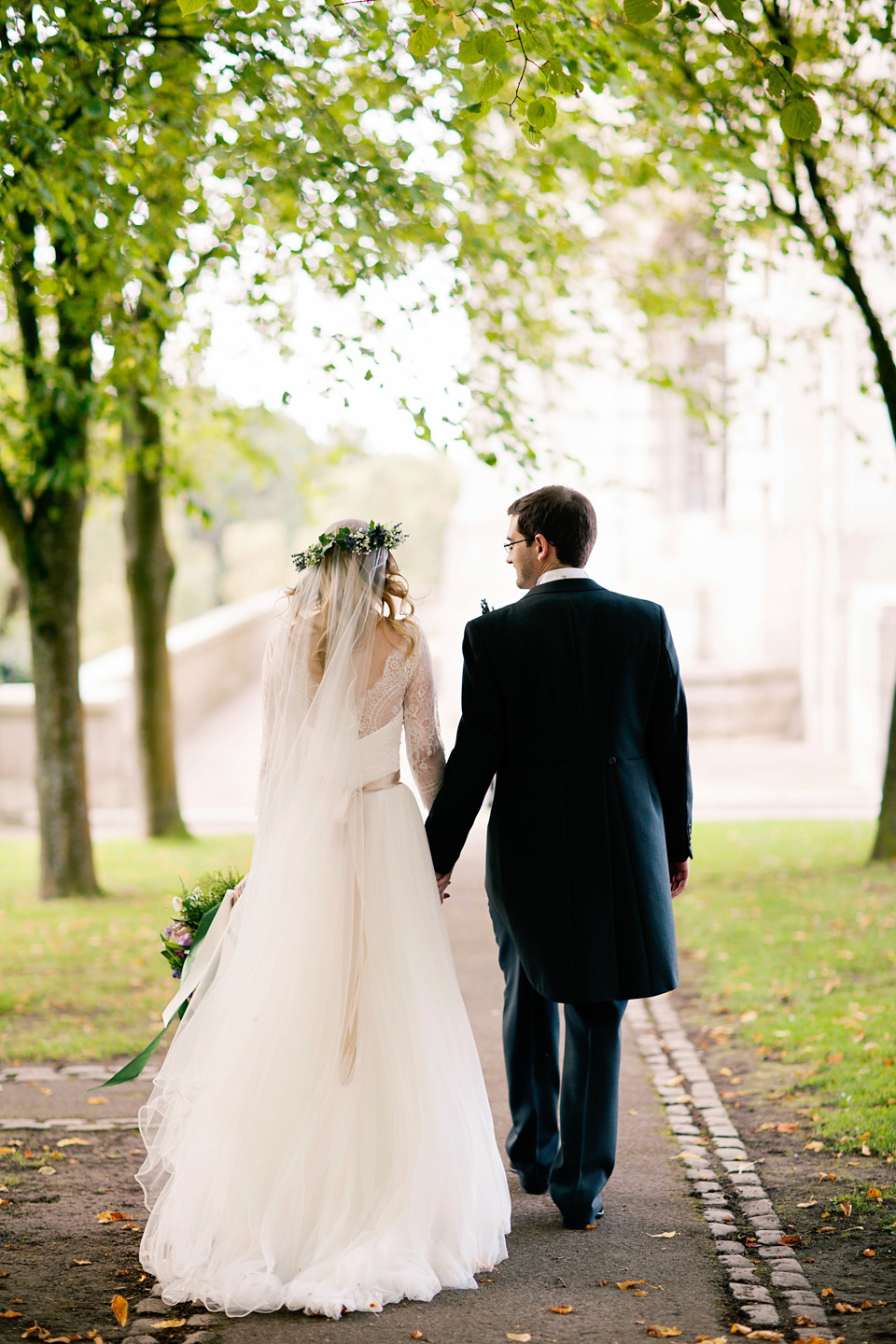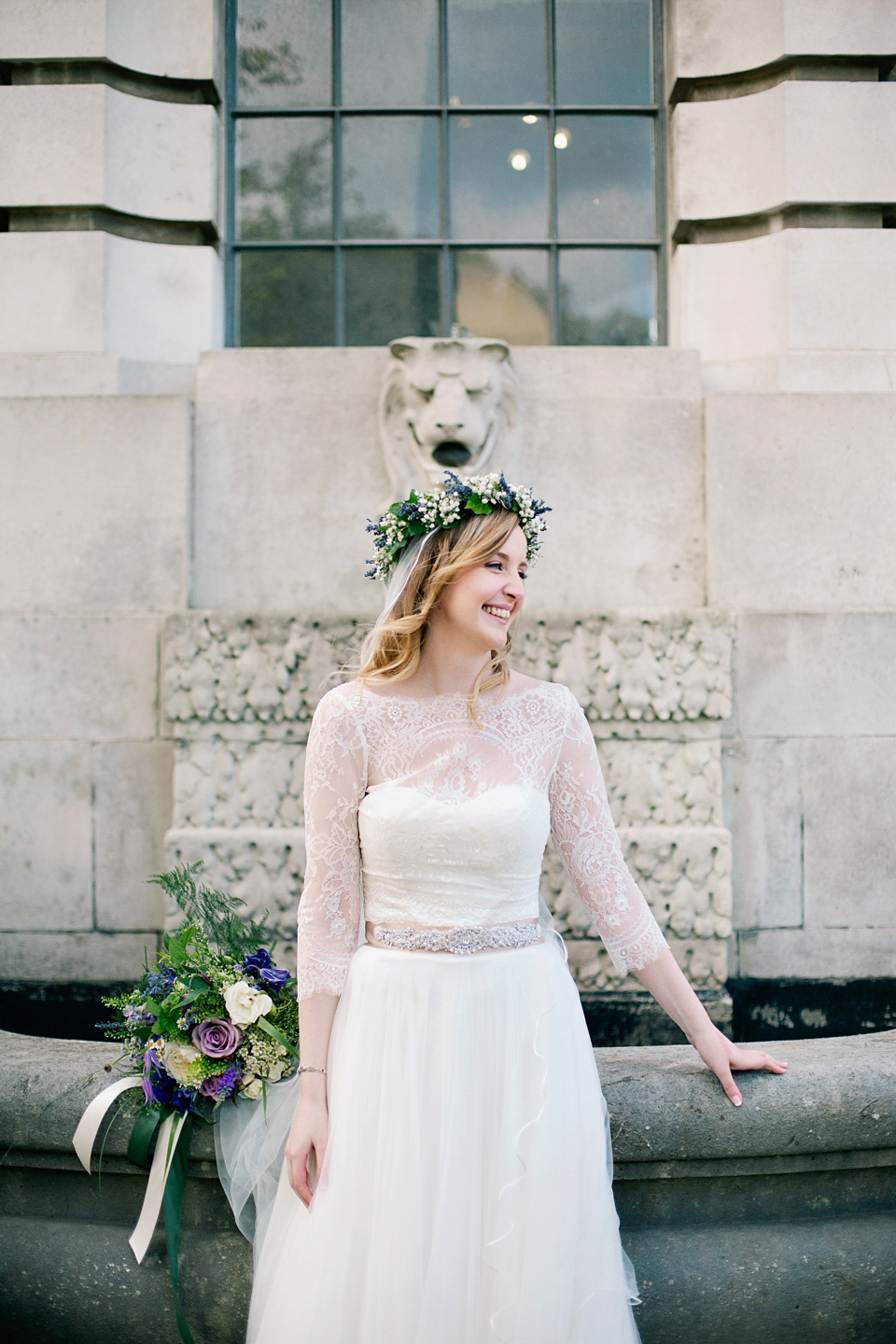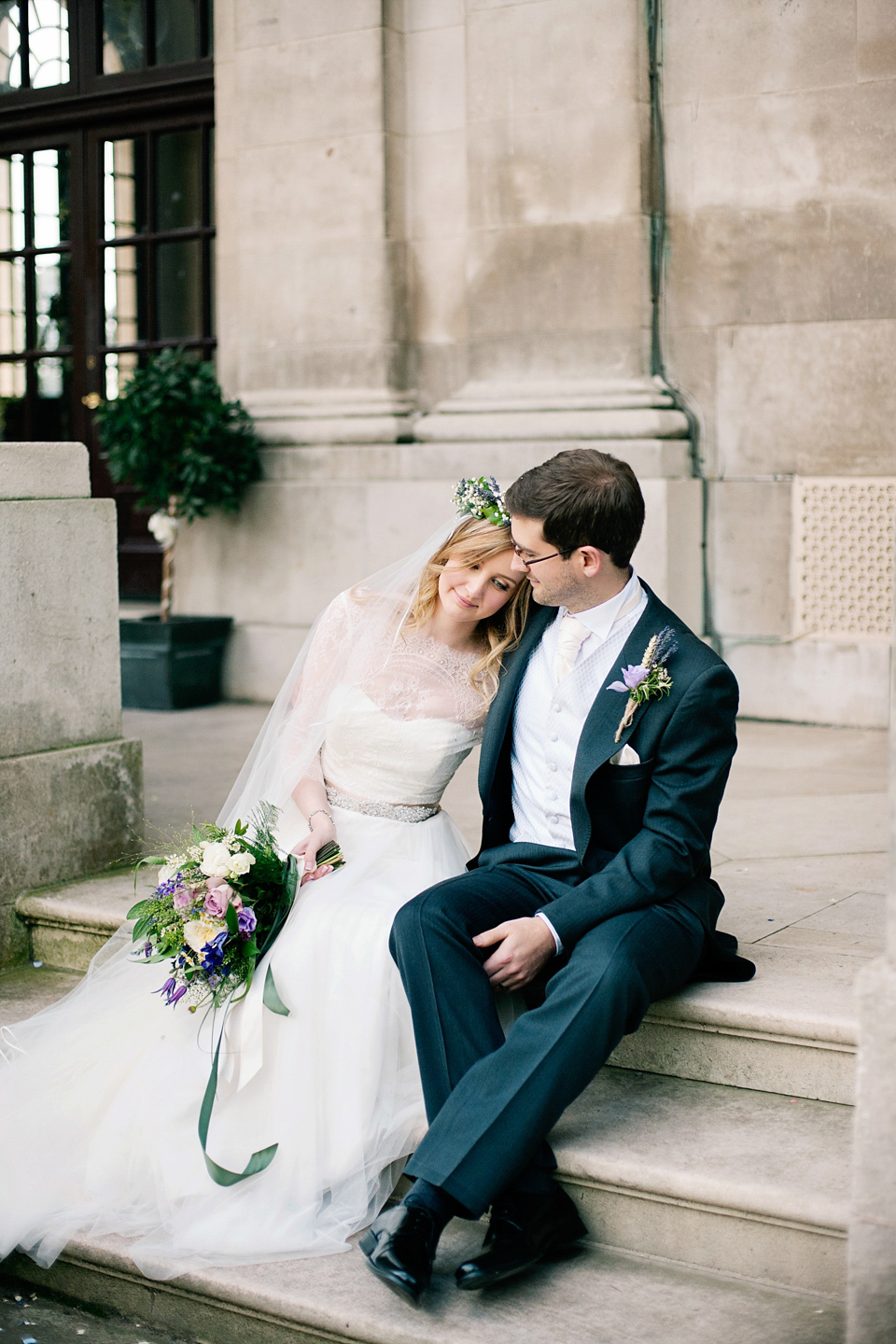 "We had our ceremony at the Ashton Memorial in Williamson Park, Lancaster, which couldn't have been more perfect. Lancaster is such a special place for us as we met there in our third year at Lancaster University and Ashton Memorial is actually where Pete took me on our first date.
When I heard that the Ashton Memorial was a wedding venue there really was no other place I wanted to get married.  It means a lot to us as a couple and is such an impressive building with a beautiful hall full of natural light.  The wedding also happened to be 10 years since we and many of our friends started at Lancaster University so lots of guests were familiar with the town, even though we don't live there now.  It was a very merry reunion to have everyone back in Lancaster to celebrate our big day."
"Finding the reception venue was tougher!  We scoped out around 20 potential venues within driving distance of Lancaster and found the Garstang Country Hotel and Golf Club near Preston which ticked all of our boxes. It had over 30 rooms for guests to stay in, a dining room big enough to hold everyone and really warm and welcoming staff.
We felt instantly comfortable and relaxed there which is exactly how we wanted our guests to feel on the day."
"I was born in the south of France so Mum pointed out that the 'lavender and lemons' theme was very Provencal… but I'd be lying if I said I had a specific theme in mind, after months of immersing myself in pretty wedding details from blogs, magazines and Pinterest, everything just came together in the end and looked better than I could have imagined!"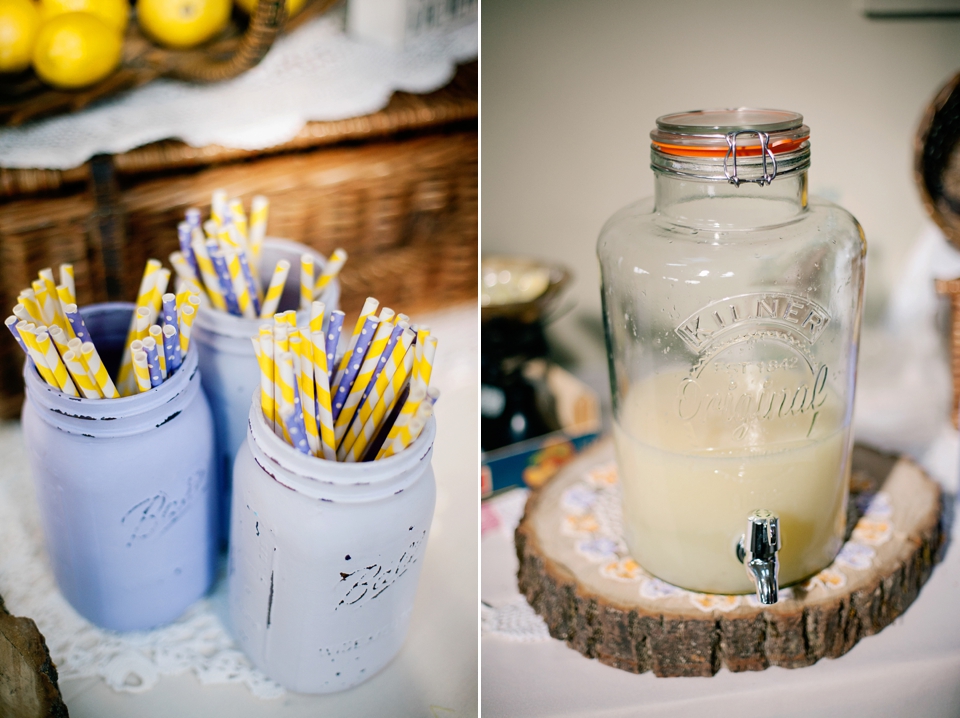 "We have so many talented friends that are musicians so we held an informal open mic session to fill the time between the speeches and the evening guests arriving, which went down a storm!
Our DJ (provided by the venue) took us through to 1am and the dance floor was never empty.  We put together a big box of fancy dress items for next to the dance floor and everyone had a brilliant time."
"We chose Ellie from Queen of Hearts to provide vintage cake stands for the afternoon tea and she also styled our fabulous lemonade bar so guests could help themselves to fresh lemonade as they arrived at the reception venue.  I never got to meet Ellie as she did all the preparations and pickups outside of the wedding but she did a beautiful job and these details really helped the day look extra special.
Cake was one of the last things on our list. Because we were having afternoon tea as our wedding breakfast we knew there would be an abundance of sweet treats but still decided to go with a mini dessert table.  I really wanted macaroons so we had a bowl filled with lemon, blackcurrant and pistachio flavoured macaroons from Baked With Love Manchester who I discovered through another Love My Dress bride."
"Some of my favourite parts of the day were the little unexpected moments:  Pete giving me a hug at the end of the aisle because he could tell I was nervous, the confetti being picked up by the wind and showering us all over again and, unforgettably, dancing with my parents in the early hours of the morning followed by a big group hug with everyone on the dance floor after the last song of the night!"
"There was a very special moment when we went back up to the spot where we had our first date – overlooking Ashton Memorial – looking at each other as a bride and groom and thinking wow, here we are again."
Words of Wedded Wisdom
"Be kind to yourself during the planning process. Some people throw themselves into organising a wedding with military precision and I truly admire them, but for me planning was often overwhelming with everything else in life going on as well so it's important to take time out if you need it.
Looking back I think I was worried about making wrong decisions that would mean the wedding wouldn't be perfect.  In the end, any combination of things would have still amounted to a perfect day – there's no 'right' way to have a wedding. A lot of my best wedding decisions were gut feelings that were made quickly and together with Pete – you don't have to go it alone, enlist people to help and support you through the process."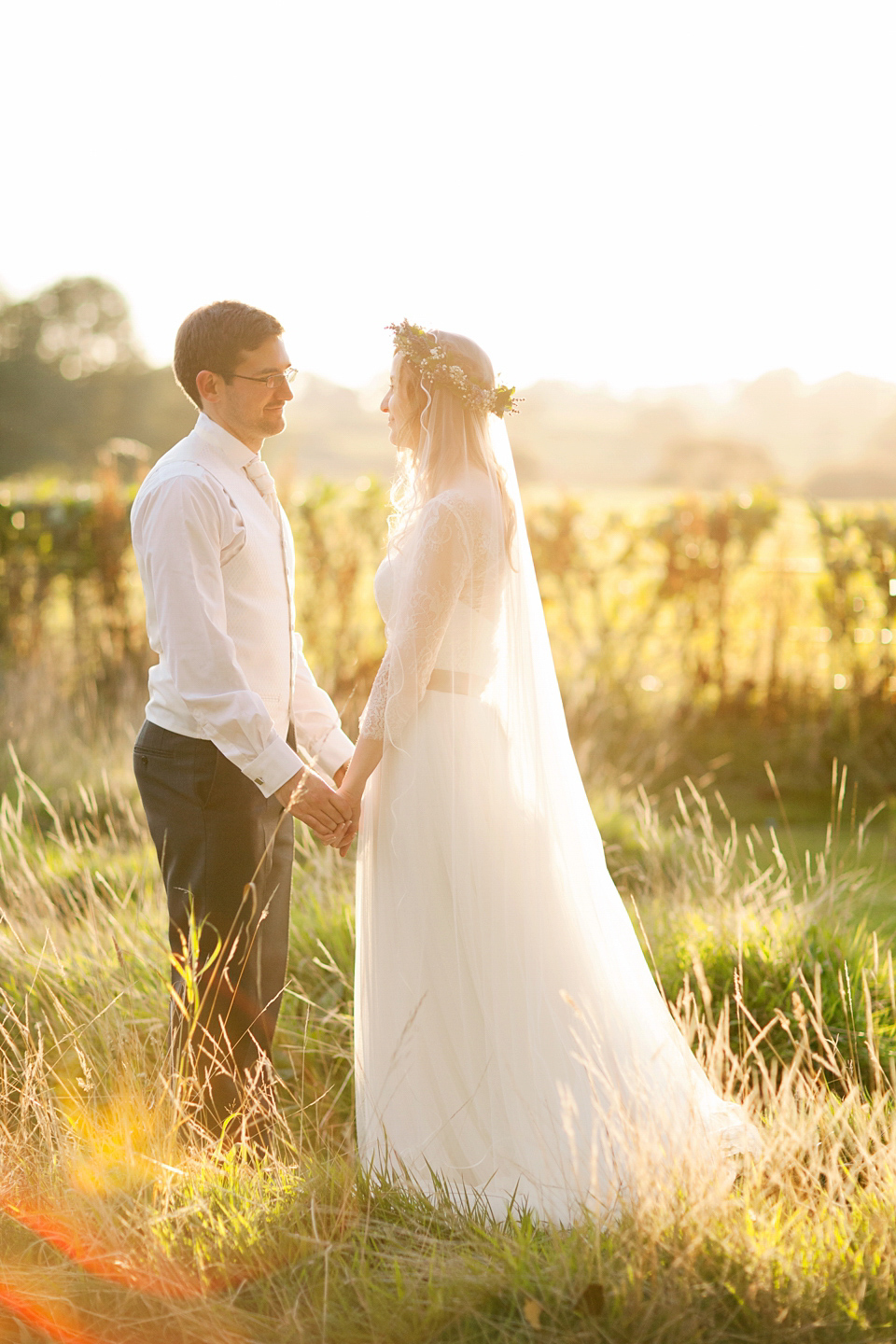 So many thanks to photographer Jo Bradbury and huge congratulations to our happy couple!  Lavender is such a gorgeous scent isn't it?  I'm growing my own pot of it in the kitchen at the moment and I can't wait for it to flower.
A link to the couple's wedding film to see you out – enjoy my lovelies!
Much love,
Shona x
Photographer – Jo Bradbury
Film – Silver Sixpence Films
Venue – Ceremony- Ashton Memorial, Williamson Park, Lancaster;
Reception- Garstang Country Hotel
Wedding dress – Christiana by Watters WTOO, purchased from Claire Louise Brides, Bolton
Lace Jacket – Augusta Jones
Veil – Claire Louise Brides, Bolton
Hair accessories – Fresh flower crown by florist
Shoes – Debut, Debenhams
Perfume – Jo Malone Lavender and Amber paired with Peony and Blush
Bridesmaids' dresses – Florence and Fred
Flower girls' dresses – 'Lola' from BHS
Pageboy – Marks and Spencer
Groom – Suit hired from Slaters
Florist – The Flower Shop by Morgan
Cake – Baked With Love
Hair Stylist & Makeup artist – Samantha Mercer
Rings – Joelle- Ernest Jones, Pete- online (no details)
Transport – 1935 Rolls Royce from JYates and Son
Decor – LOVE sign from Typical Type
Afternoon tea stands and lemonade stand – Queen of Hearts