Hello again, and happy weekend to you all, well almost anyway, that Friday feeling is hopefully upon you and those pesky summer showers stay away. We normally share weddings in the UK but every once in a while we love to whisk you away to another land and tempt you with something a little further afield. Today's couple, Guro, a PEI analyst and Roald, a plug specialist, are actually Norwegian but decided on a destination wedding in the lovely city of Gdansk in Poland. They found Cegielnia Rzucewo, their gorgeous venue (and former factory) online and knew they had found the perfect venue for their September 4th nuptials. The couple did learn a hard lesson when their wedding planner didn't work out but as you can see from the beautiful images, the couple really pulled out all the stops and did a fantastic job themselves juxtaposing the industrial surroundings with glamorous 1920's styling (gold sequin tablecloths galore), candles and beautiful pastel flowers everywhere.
"We travel to Poland a lot because of our family business. We wanted a 3 day affair so decided to have the wedding abroad. We also wanted to show our guests this beautiful country. When we found the wedding venue we absolutely fell in love with the rustic feel. It's absolutely one of a kind and was perfect for our 1920's theme. We chose a gold, cream, powder pink and green colour palette to compliment the style of the venue."
Photogrpahy by Time of Joy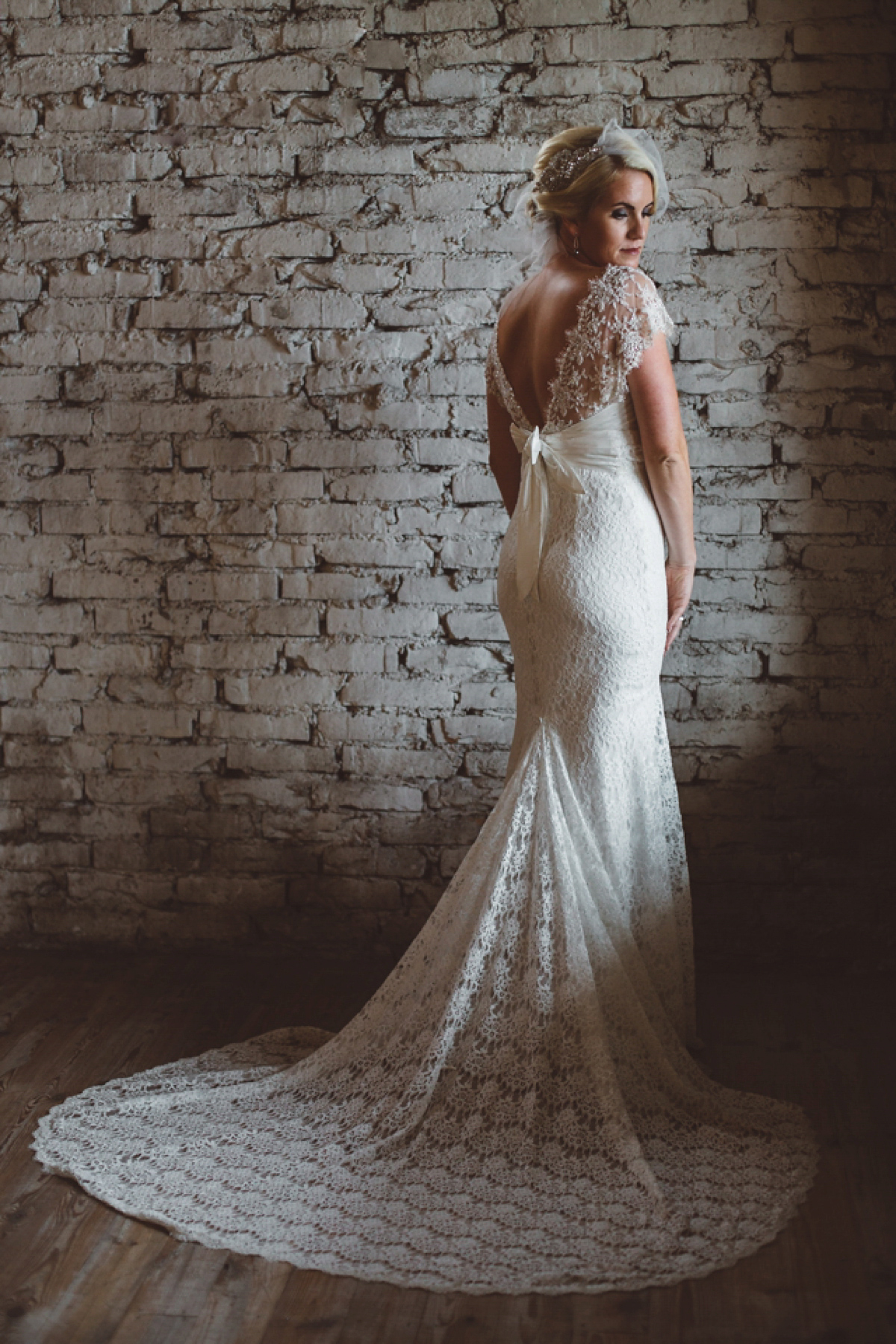 Bride Guro is exquisite in her Anna Campbell gown. The bride actually went all the way to Fremantle in Western Australia to get her dress from the Soul Sisters boutique.
"I fell in love with Anna Campbell's dresses on Instagram so when we decided to travel to Perth, Australia to visit friends, I found that Soul Sisters stocked her dresses and sent my friend to check it out before we arrived."
"During my appointment, the Saasha dress stood out in both how it suited me and the style that fit perfectly into our theme for the wedding with it's elegant, feminine silhouette and the most stunning back design. The dress was also very comfortable and light and I loved the lace detailing, the beading over the shoulders and the long train."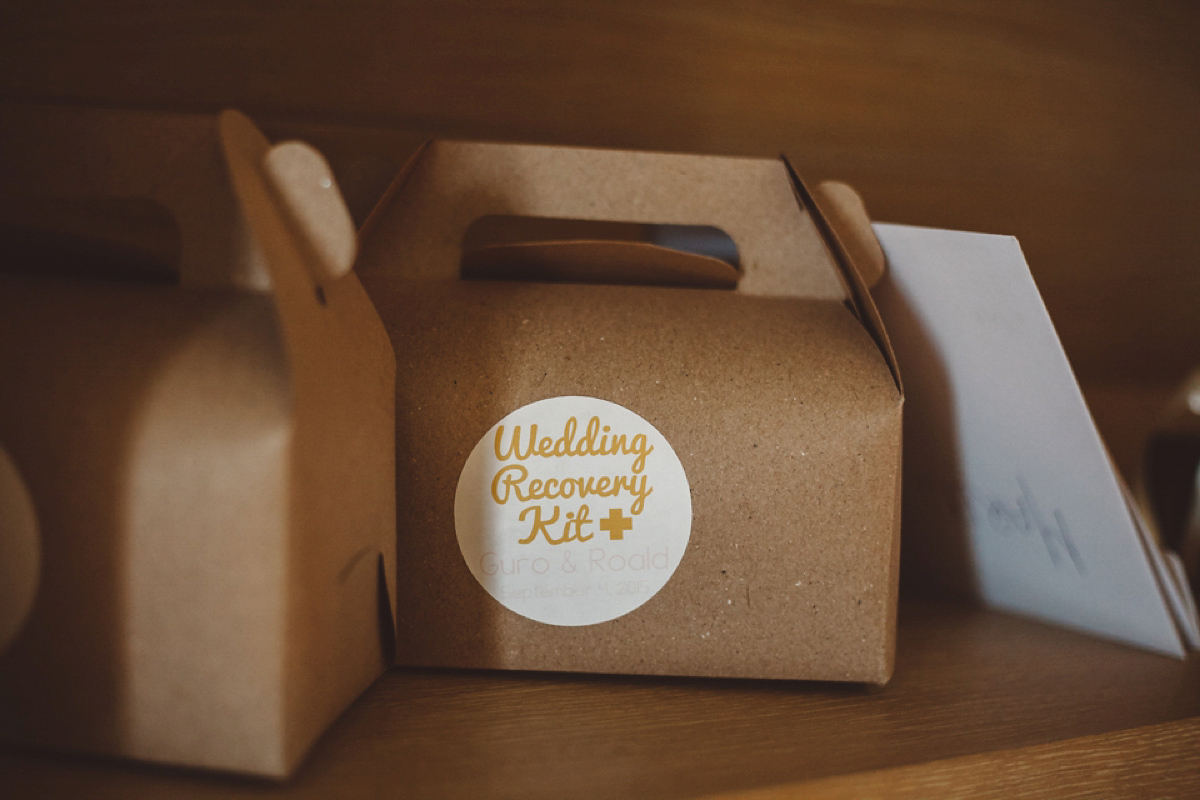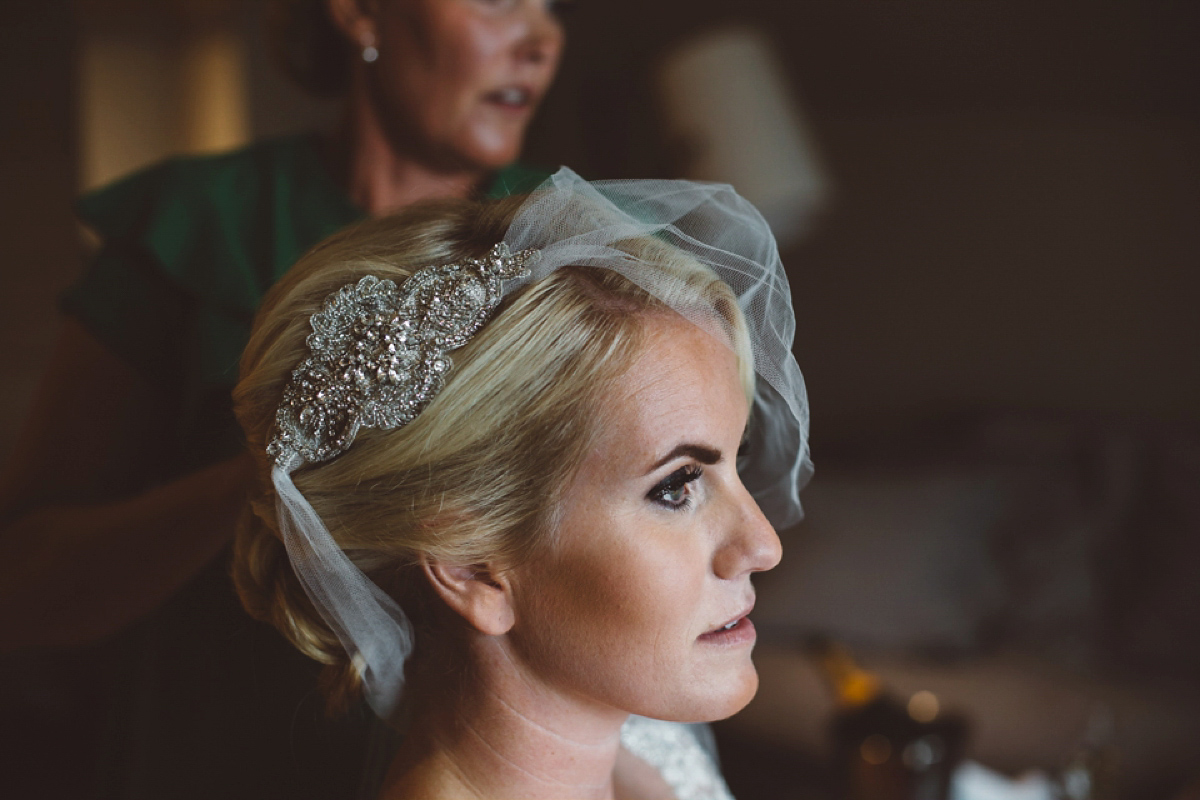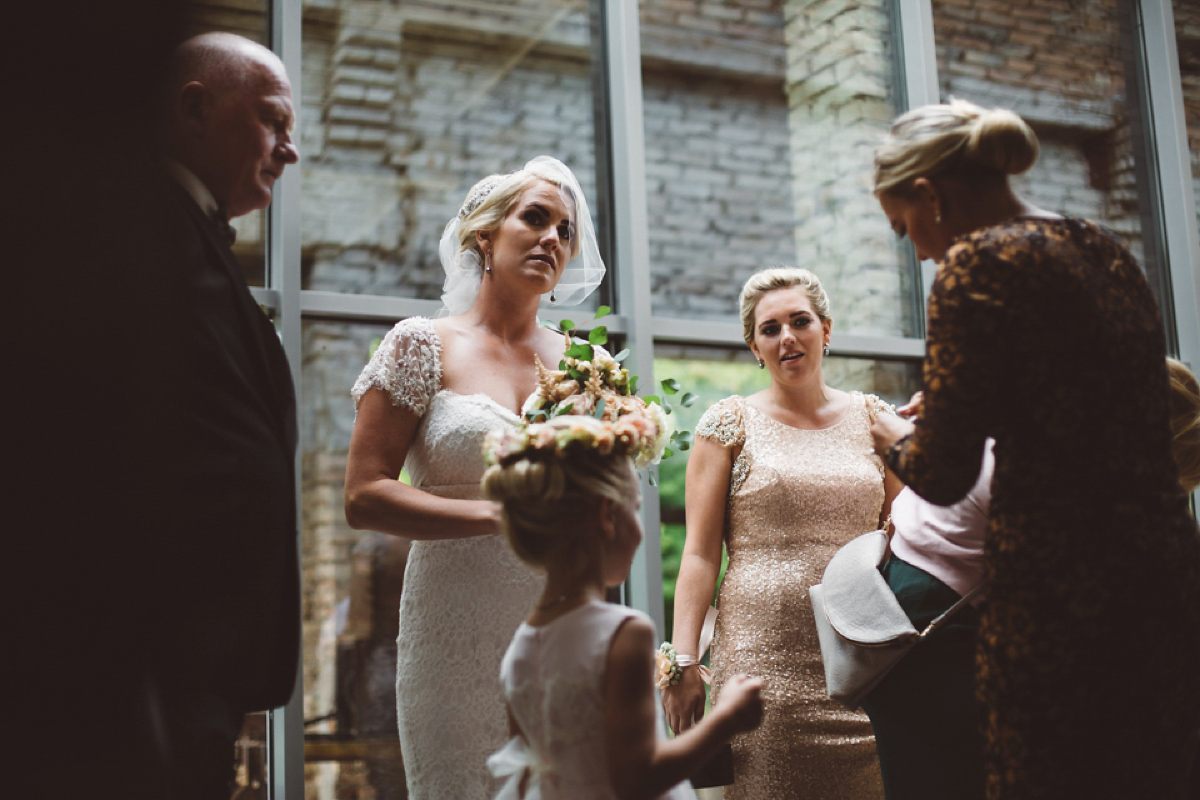 The gorgeous bridesmaids wore full length rose gold sequin dresses from Soul Sisters with a floral corsage. The couple's children steal the show in adorable outfits from Norwegian designer Kristine Vikse at Memini.
"Walking down the aisle with my father to 'The River Flows In You' on the acoustic guitar by  OssTo was so special and my favourite moment was that first glance when my eyes met Roald's. When our children sang a Norwegian love song during the ceremony, it was a surprise for everyone except Roald and I so that was one of the most touching and special moments during the wedding for both us and our guests. Also all the beautiful speeches from friends and family were so emotional, we are very lucky to have so many beautiful people around us."
"We met  in 2006 and it was love at first sight. We now have two beautiful children together but I was still really surprised by Roald's proposal  in the garden that we planned and built together. When he came out to the garden following a business trip, he got down on one knee with a beautiful ring and asked If I wanted to marry him, it was a very special moment. We were engaged for a year before we became husband and wife."
The couple's Norwegian ceremony traditionally does not contain any vows or declarations, the priest makes a speech to which the couple agree at the end. Guro and Roald's two young children sang a Norwegian love song during the ceremony, to the delight of their guests.
"We wanted a Christian ceremony so we had a Norwegian priest come with us to Gdansk to perform the wedding ceremony. We also did this to make it more personal and so that we could have the ceremony in our own language."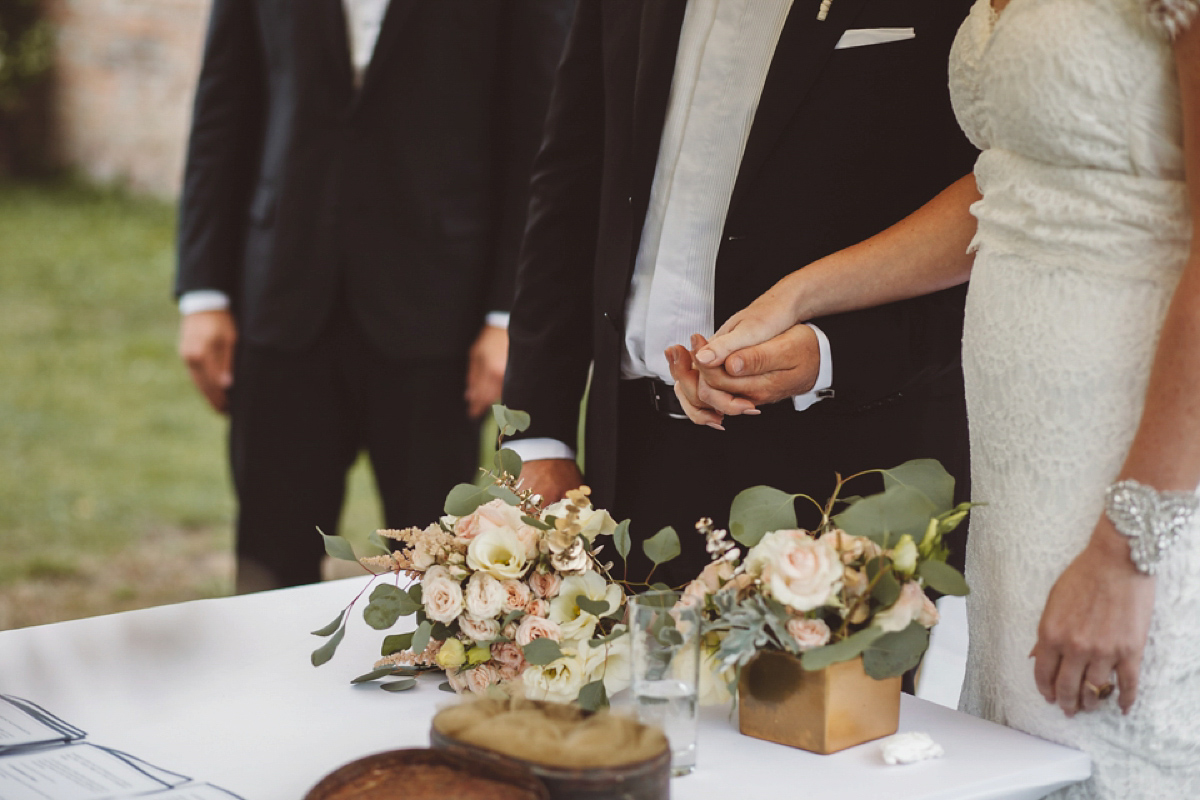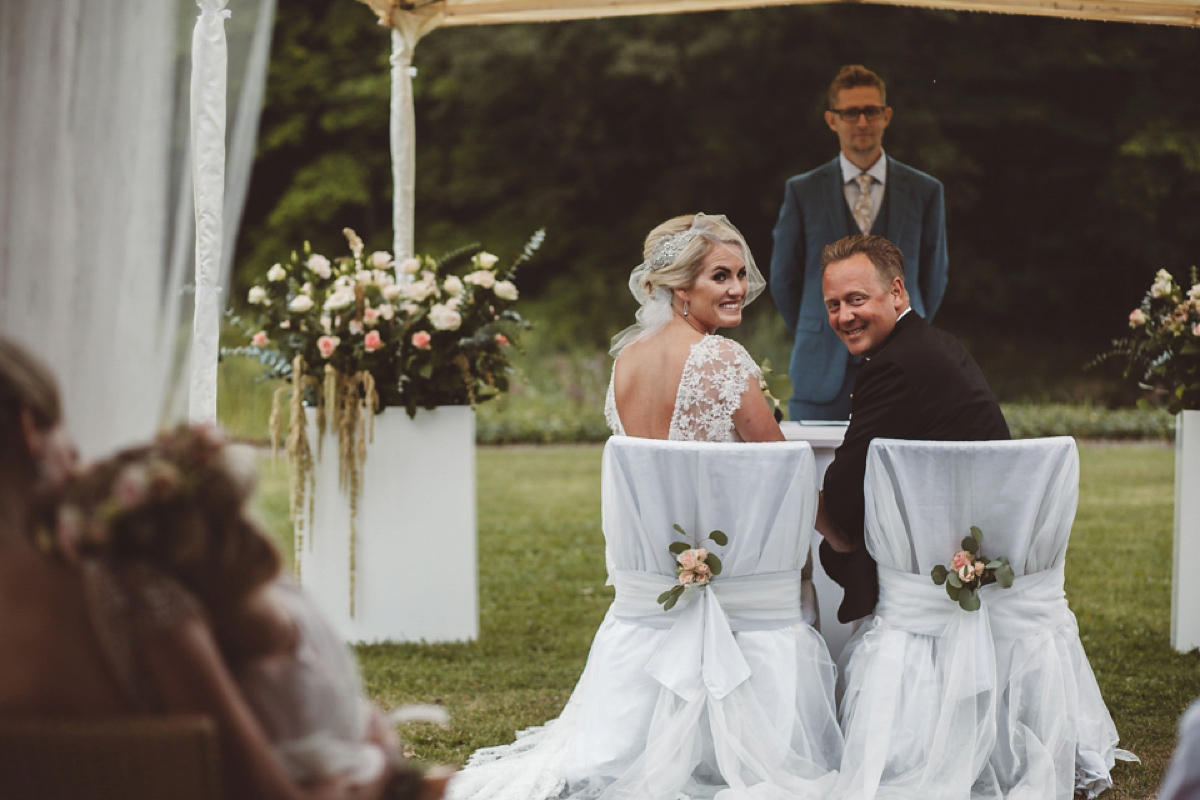 Guro teamed her dress with an Anna Campbell headpiece, using the veil on the headpiece as a birdcage veil with a matching bracelet, Rainbow Couture shoes and diamond earrings with grey Haiti pearls.
"I used my grandmother's purse on the day and I also wore her ring that she wore every day. I think it's nice to have something from people who meant a lot to you as they are still a part of your wedding day although they are not here anymore. I felt like she was with me in spirit the whole day."
"My wedding ring was a gift from my mother in law, she bought it at Antik some years ago and gave it to me as a gift. When Roald popped the question I knew that I wanted to use that ring from my mother in law which more meaning to me and matches my engagement ring."
Guro has a beautiful eye for detail. The venue is a former factory with an industrial feel so she chose the gold sequin tablecloths as a contrast to the brick walls and built up the décor with lots of candles, fairy lights and flowers in muted pastels. They also turned the wedding ceremony area into a 1920's gentleman's lounge where guests were served cognac and whiskey with a cigar. The bride's romantic, loose bouquet of soft pastels and greenery mirror the rest of the beautiful floral arrangements around the venue.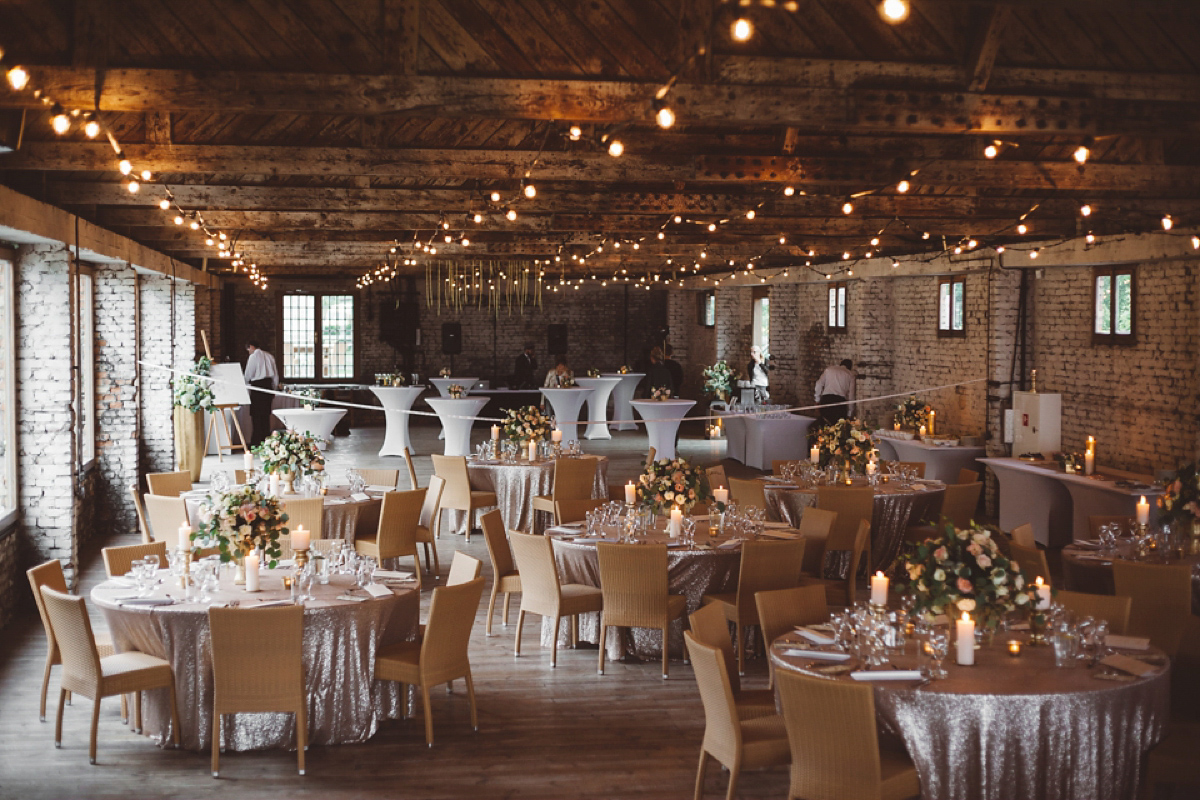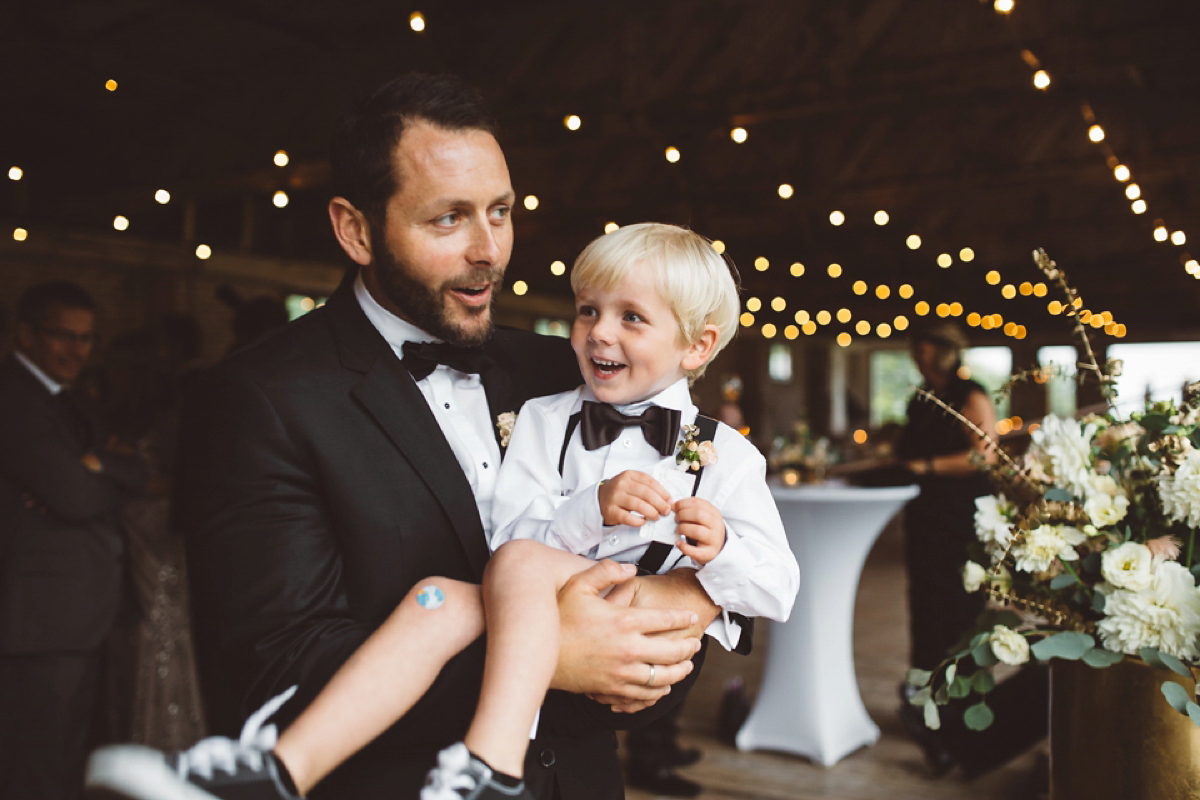 Roald makes a very dapper groom in his black tie tuxedo by Corneliani purchased at Rolfsen. His white and diamanté cufflinks were a gift from his mother from Antik.
Guro and Roald chose the wonderful Time of Joy Photography to capture their wedding day. Using the stunning surroundings and natural light, the images tell a heartfelt story of the day.
"Karolina and Adam are very skilled and professional photographers who accompanied us throughout the day from the first preparations to the end of the night. They captured all the magical moments and they have a style and expression in the pictures that makes the images seem alive. They blend in and behave in a professional and discreet way."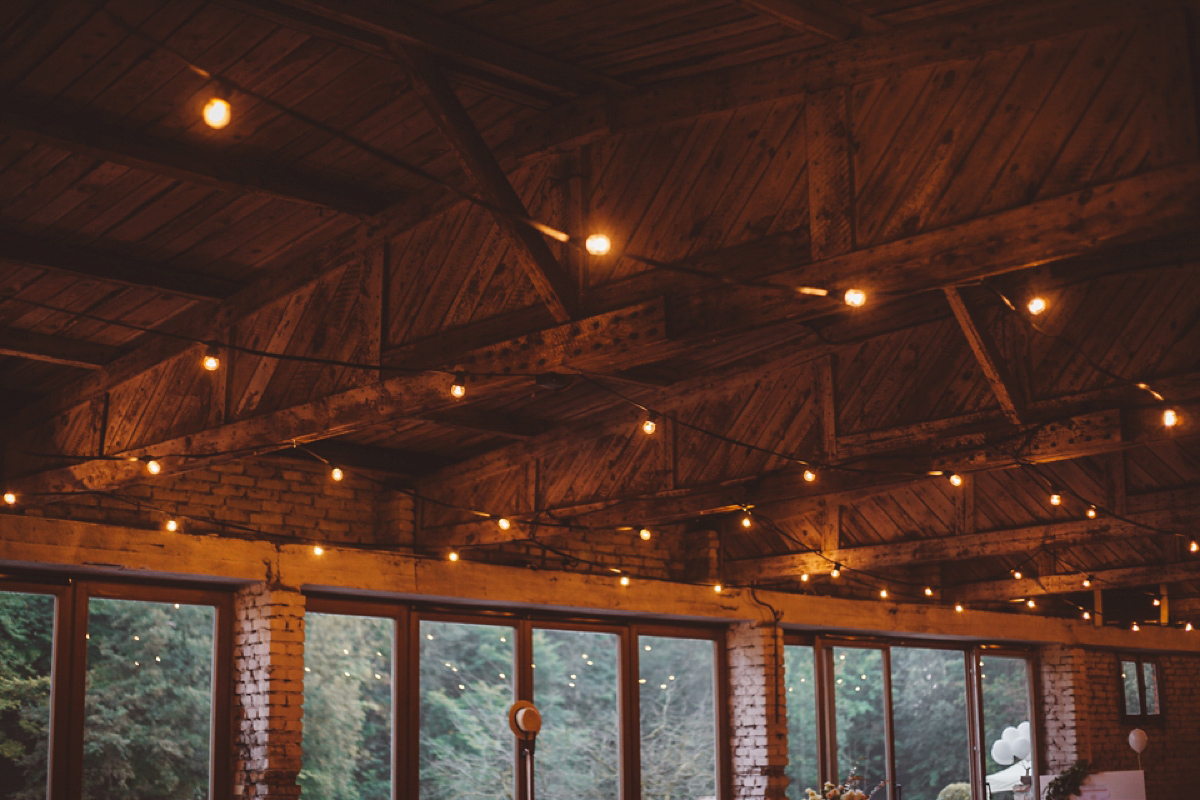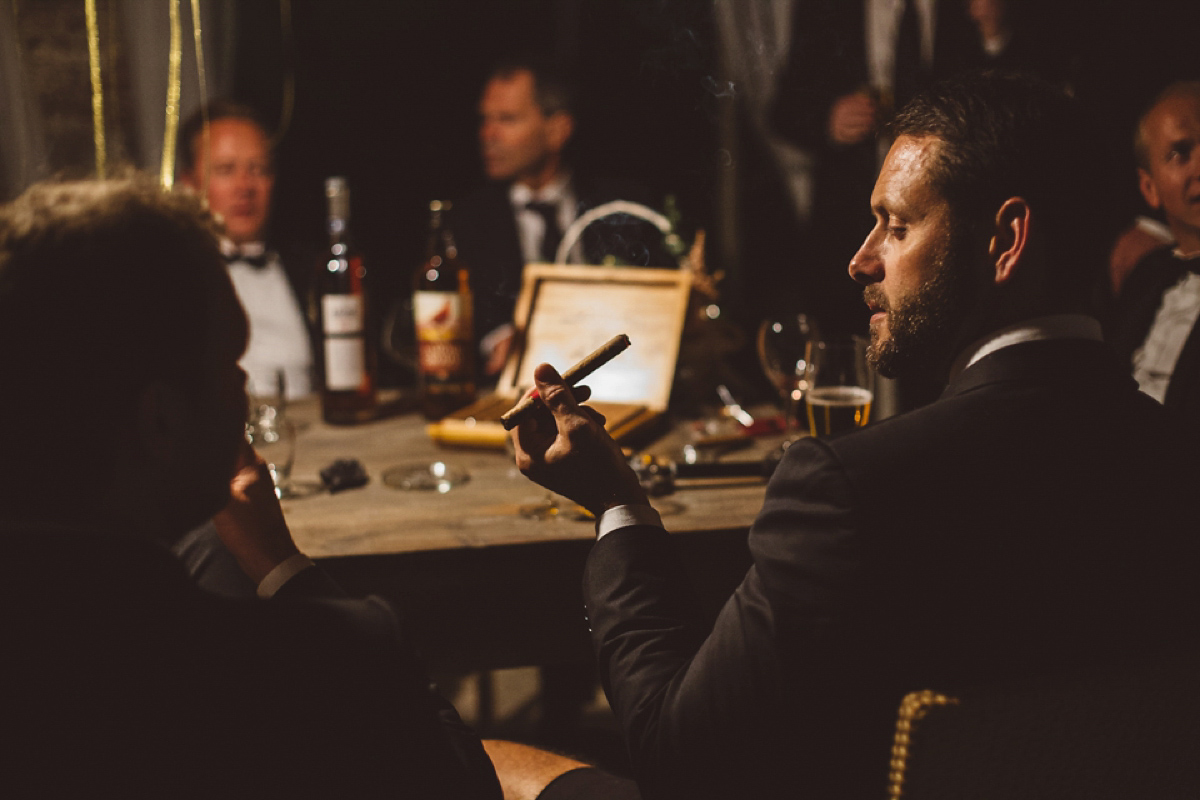 "Our first dance song was 'I Don't Want To Miss A Thing' by Hollie Aries. We love her version of the song. It has beautiful words and melody so was also a good song to dance to."
Words of Wedded Wisdom
"We really recommend a wedding away from your hometown. All the guests get to know one another much better and the atmosphere is so good when everyone is away from home. Everybody stayed in Puro Hotel where I left champagne and a 'recovery kit' with chocolate, crisps, water and headache tablets. I also made a Gdansk travel guide with tips on things to do, nice restaurants and spas. It was so nice to see friends and family get together and having breakfast, lunches and enjoying themselves in each other's company.
Check reviews and recommendations before hiring suppliers. Enjoy every moment during both the planning and the wedding day, this is a time you will always remember and have memories from, so make them the best."
Thank you so very much to Guro and Roald, your beautiful wedding will inspire many of our readers I'm sure. Huge thanks also to Karolina and Adam of Time of Joy for the breathtaking images. We have a whole host of weddings in different destinations if you fancy a bit of a gander through our fabulous archives.
Love Caoimhe xx