If you like your nuptials jam packed with good old fashioned joy, glitter (obviously) and jaw dropping blooms, then pat yourself on the back, you are right where you need to be. As soon as you scroll down into the depths of this beautiful day, you may cotton on to the fact that our bride Sam is a florist. Her creativity, knowledge of colour and individual style pour out of this charming celebration and straight into the Love My Dress archive of goodness that we all enjoy so much.
As you've met bride Sam, its only polite for me to introduce you to her shiny new husband Scott, a Landscape Gardener. This green fingered dream team tied the knot on 10th October 2015 in the flint-covered loveliness St Mary the Virgin Church, Manuden before celebrating in serious style at Manuden Village Hall. I know we've discussed the total autonomy and warmth of a village hall reception previously, but if you were in any doubt you may want to peruse this lovely link.
"We just wanted to have a bit of everything we liked and that was our theme. Being in the industry I obviously see a lot of different styles but we felt it important to just have whatever we liked regardless of theme. Flowers played a big part and neither of us could be constrained by a colour theme so we had a mix of everything!"
Photography by Rebecca Prigmore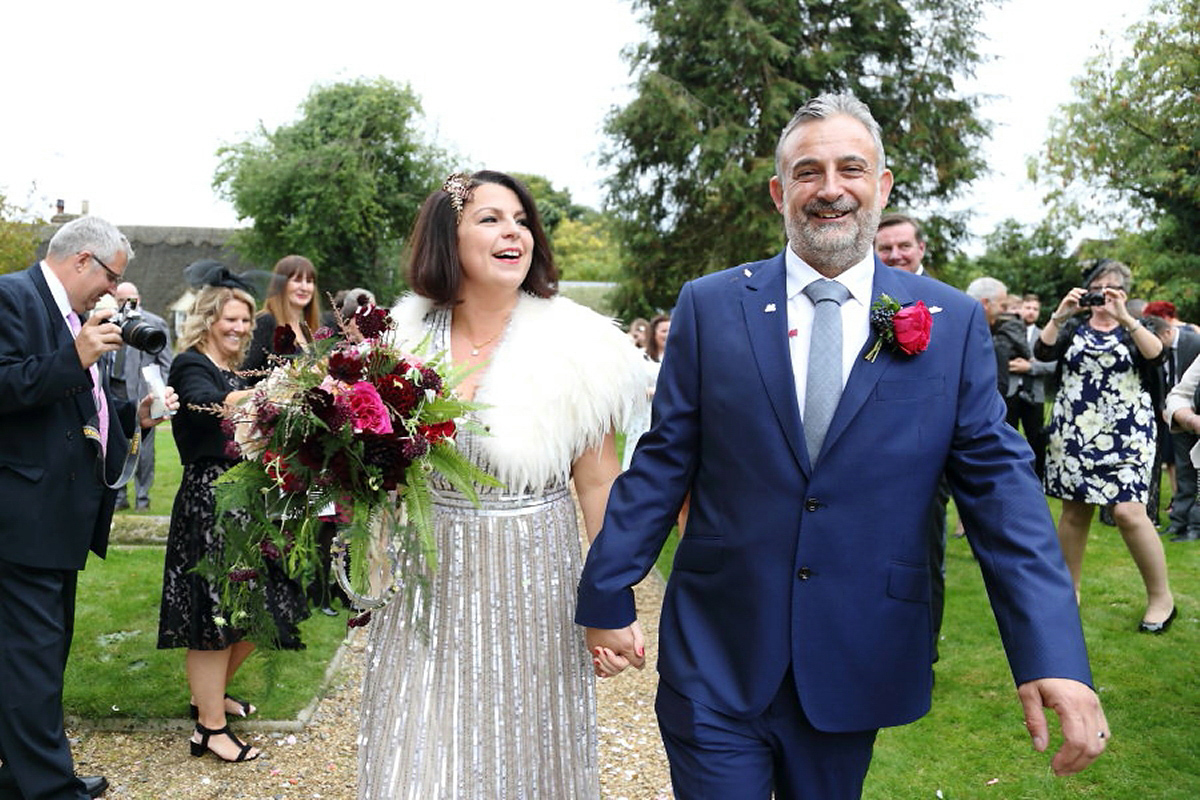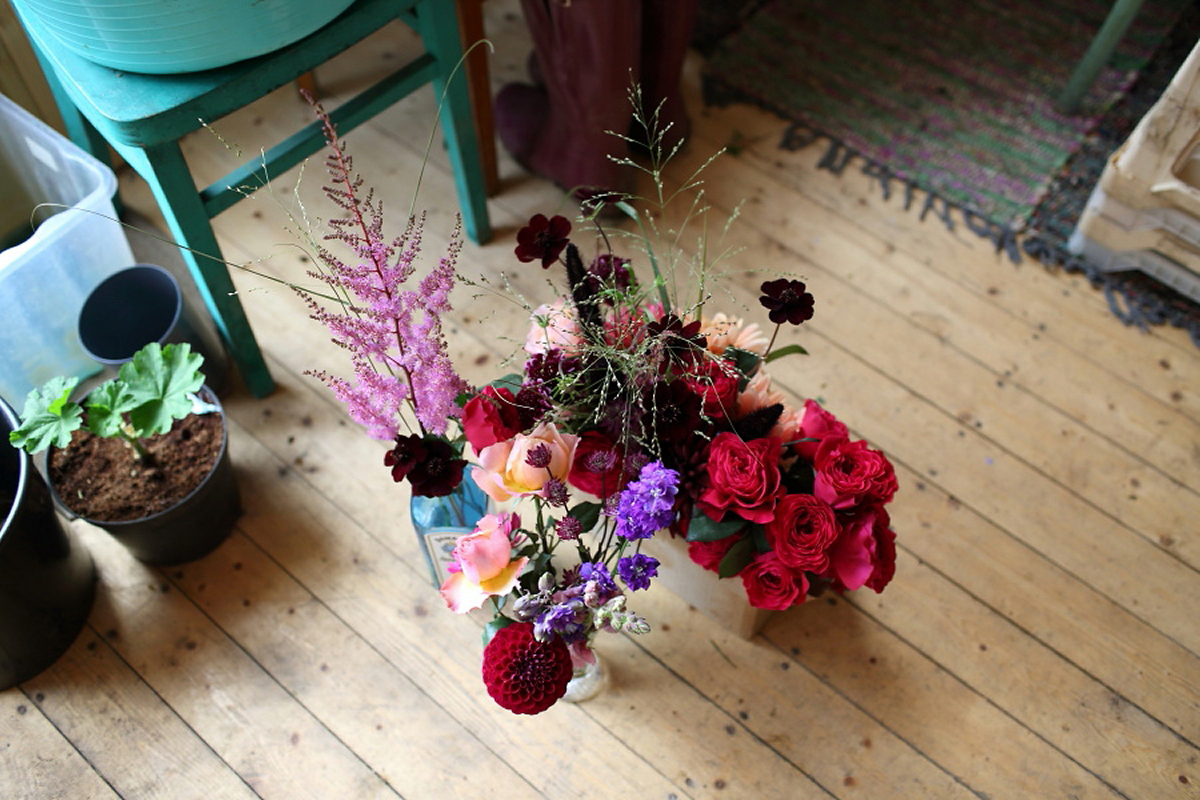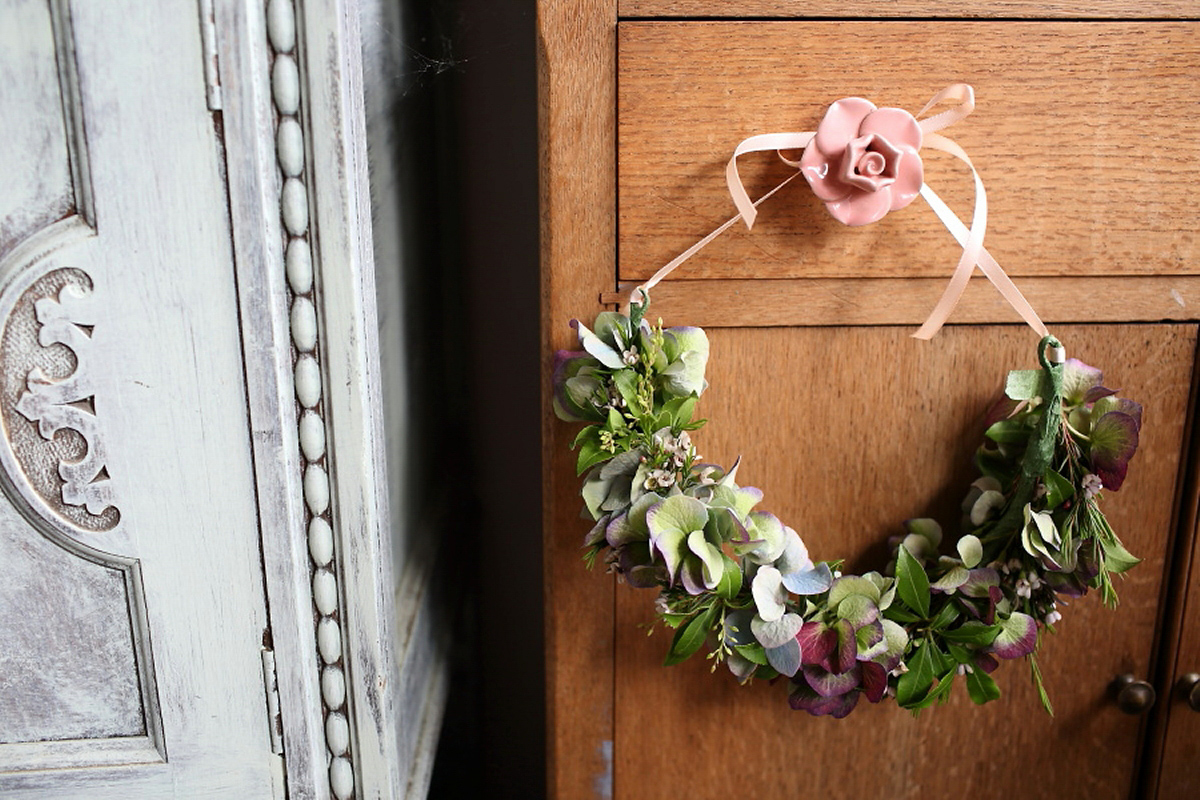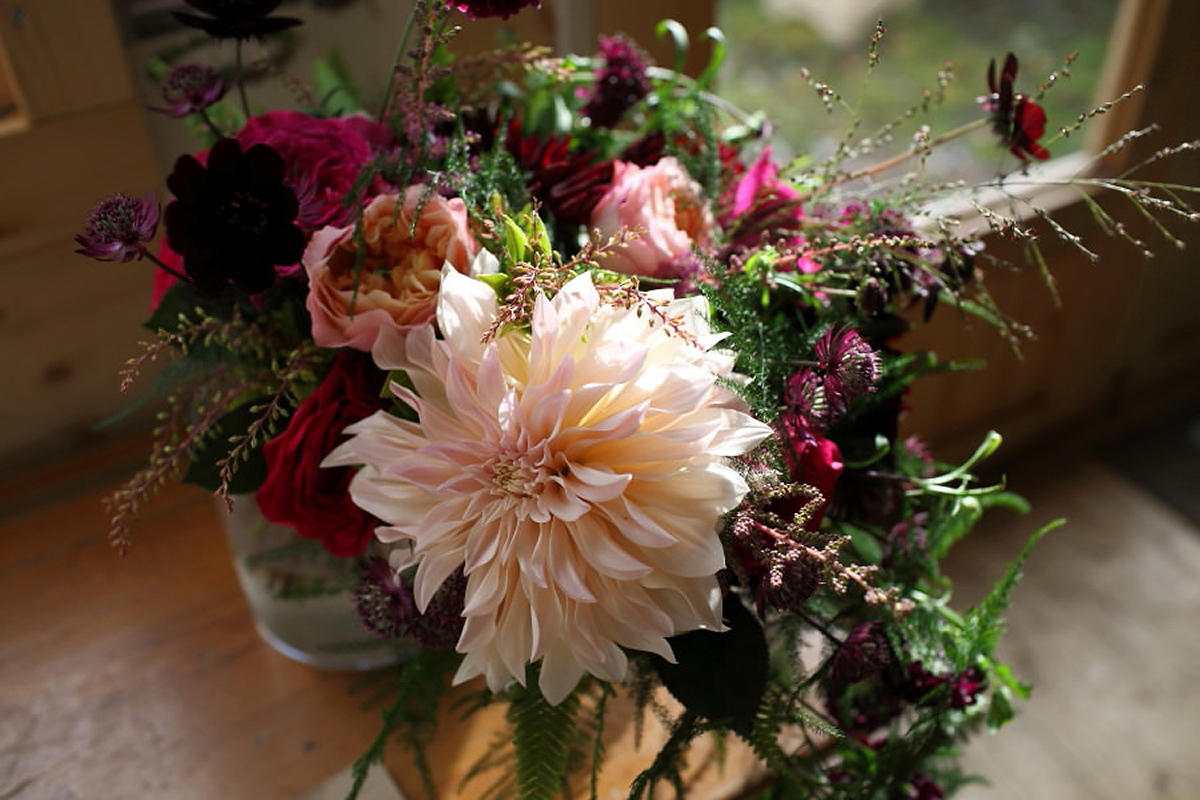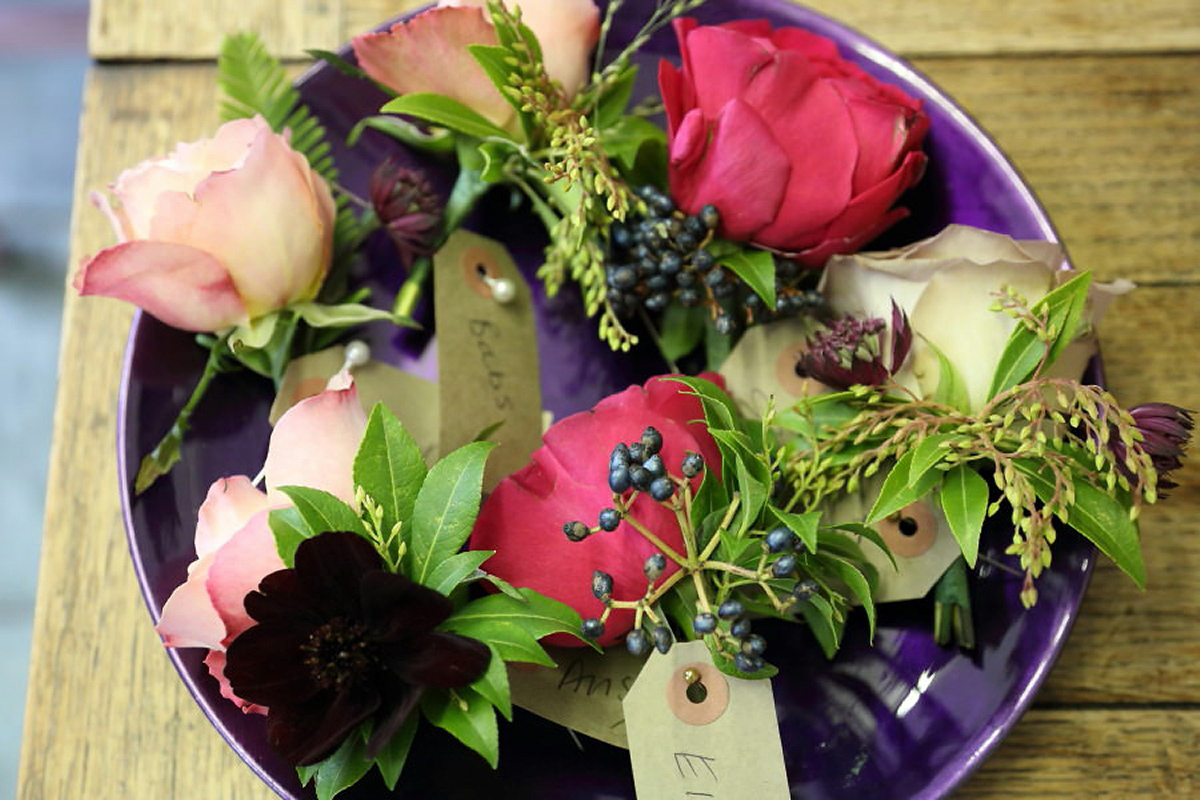 Skewing tradition from the outset, Sam purchased her 'Somerset' by Alice Temperley for John Lewis gown for a snip on Ebay.
Complimenting the sequinned decadence of this glorious gown was a feather cape from Biba, channelling a vintage and eclectic tone to inspire us all to be bold with our bridal look. We love a feather here are Love My Dress and relish the opportunity to share more feathery fun with you here.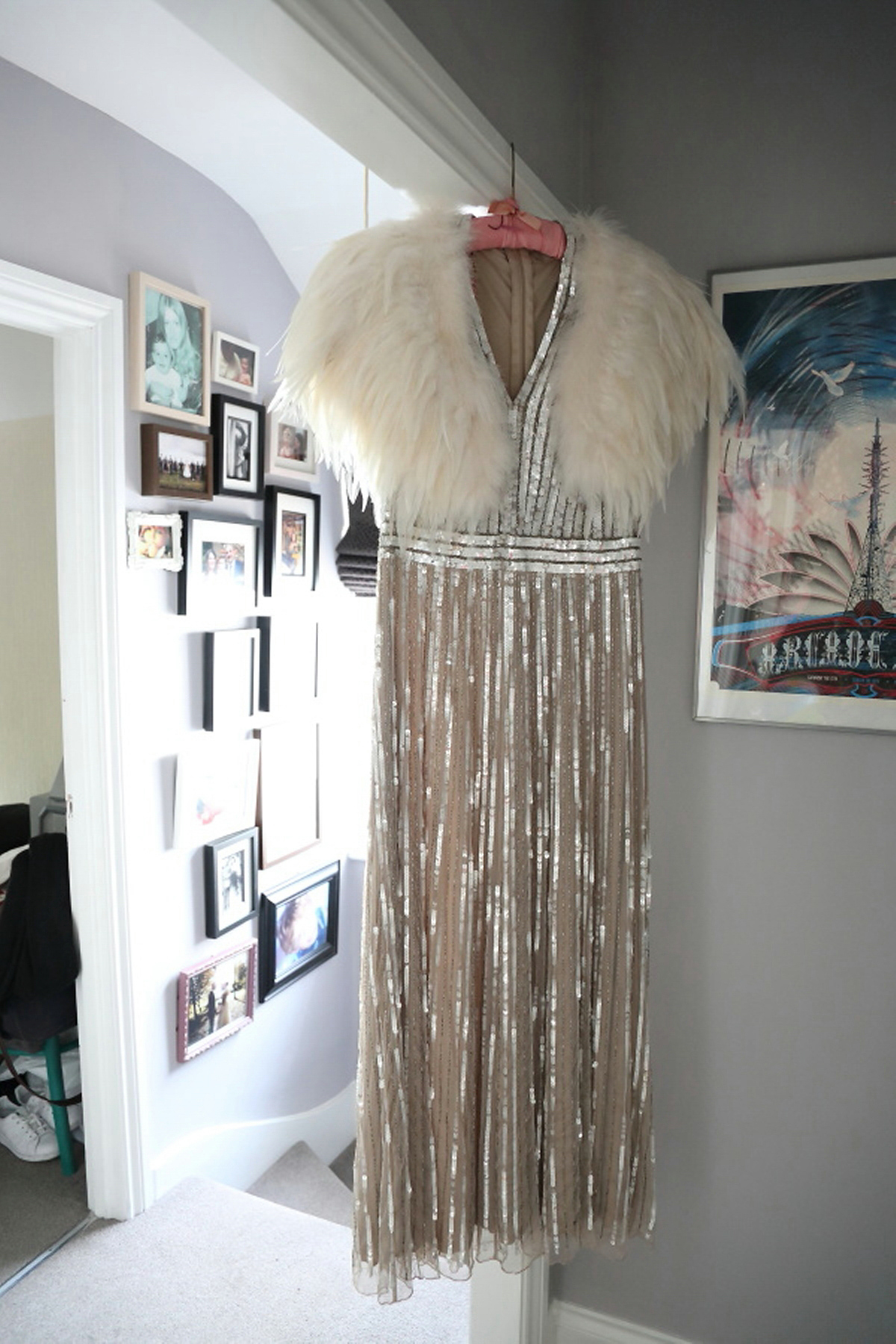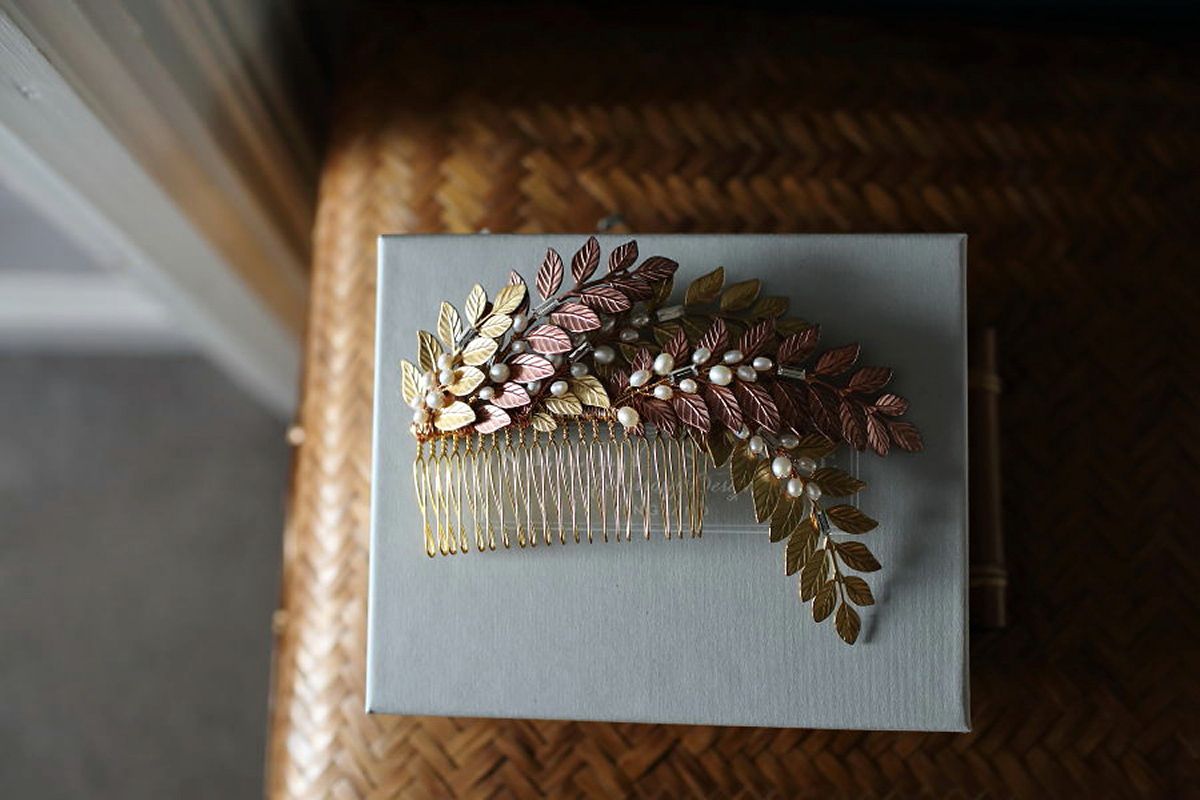 Rachel Simpson 'Victoria' shoes and a sumptuously striking hair piece from Kelly Spence added warm metallic tones into the Autumnal love-fest, with Sam's bridal perfume pf choice being Diptyque's 'Philosykos'. A moonstone necklace and bracelet from Pommegranate London were the finishing touches.
Sam and Scott's daughter Dolly was on hand to up the cuteness level to overload, rocking a floral crown created by her very talented Mummy. As a florist (Violets and Velvet), Sam used her knowledge to create beauty with seasonal blooms in bold, statement tones that added additional eclectic glamour to her show-stopping look. Dolly's dress was from I Love Gorgeous, and the adult girl gang wore beautifully layered blush numbers from ASOS.
"The florist was obviously me. All summer everyone kept asking about what flowers I would have for my own wedding .The truth was, I wasn't entirely sure. I know which of my favourite pots I was going to use and I knew that dahlias and probably roses would feature heavily but other than that I was very happy to see what was looking amazing by the wedding day."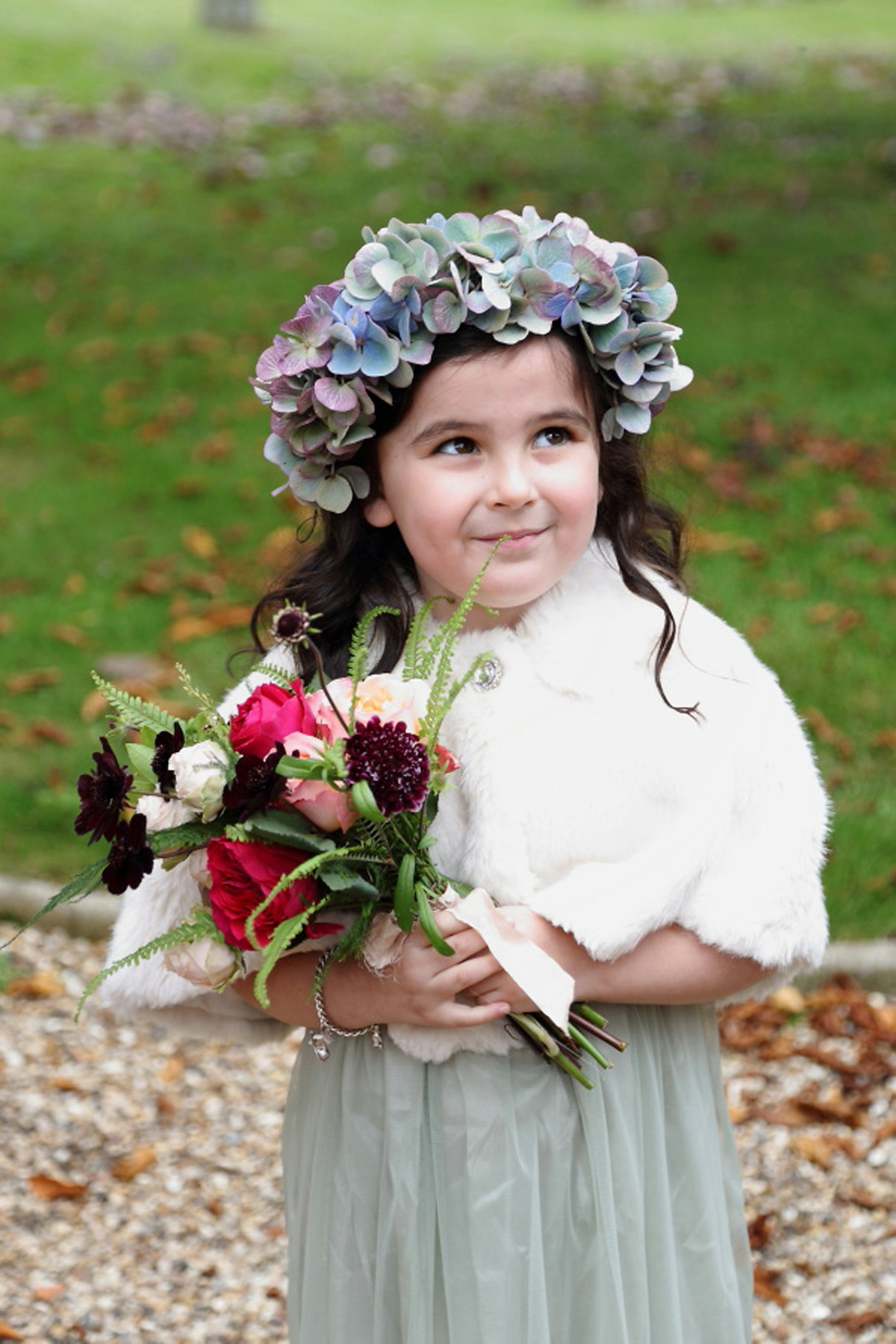 "We use a lot of British flowers so my local grower was always going to be my main supplier for our wedding. Mike at Burton Bury Blooms has the most amazing dahlias of which we used loads and that combined with chocolate cosmos, scabious, David Austin roses, grasses, hydrangeas, wax flowers, zinnias made for an eclectic look. "
"My Dad gave me a lift to the church and we walked in to Les Fleur by Minnie Ripperton and the Rotary Connection and walked out to Feeling Good by Nina Simone."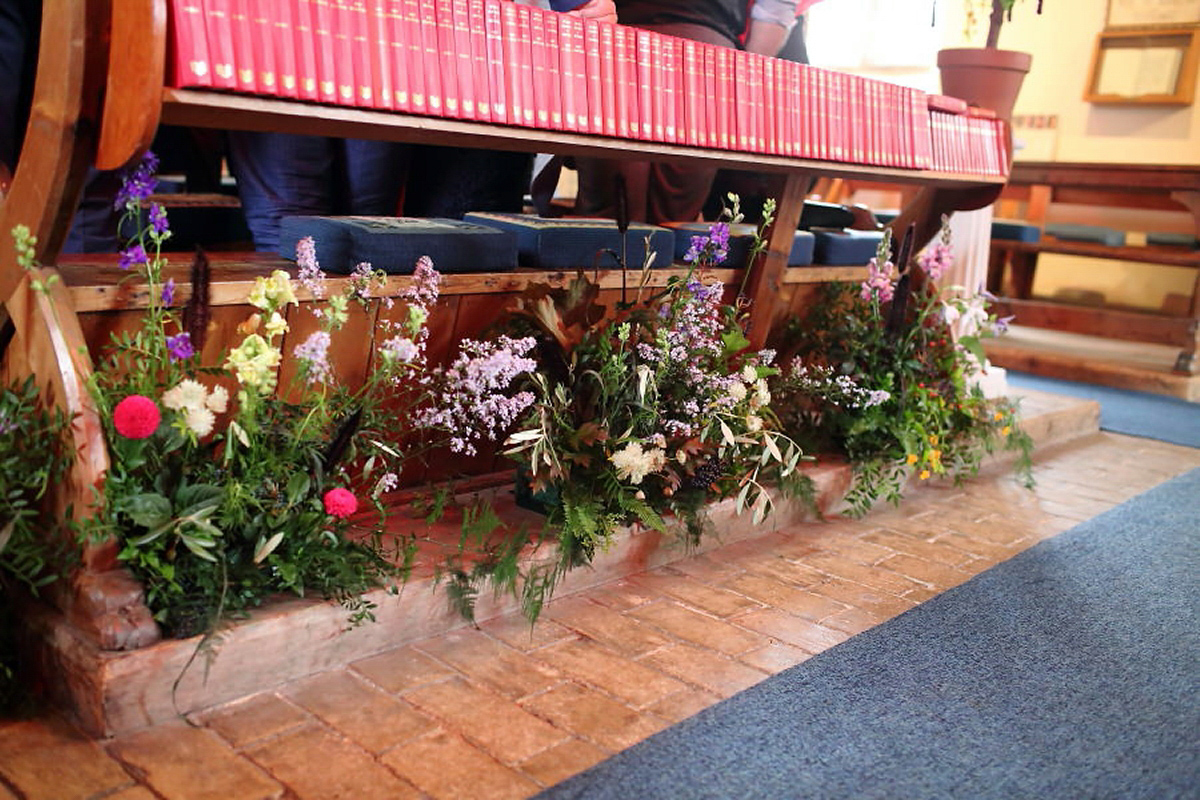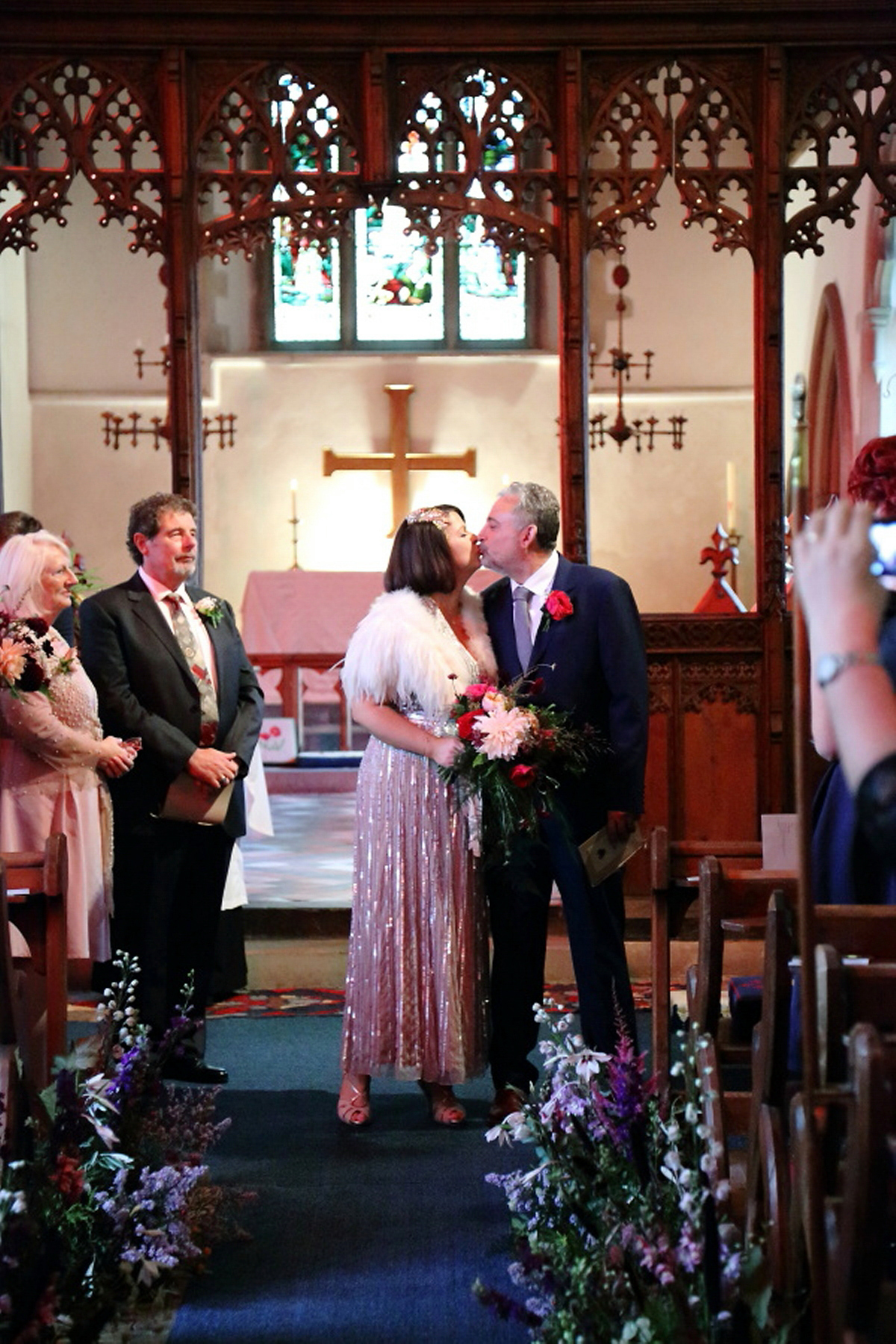 Groom Scott rocked a Marks & Spencer suit and Calvin Klein shirt and tie.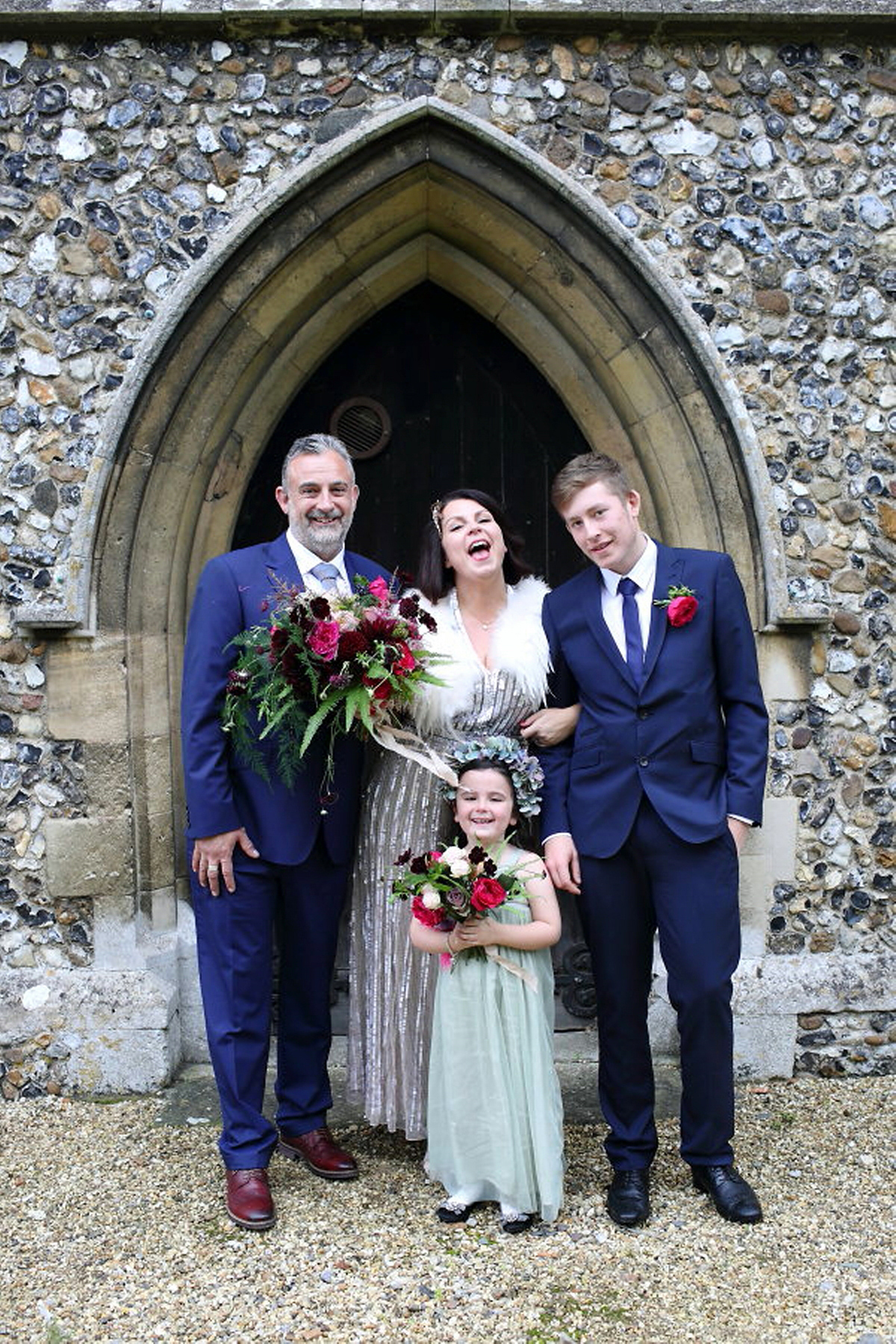 These lovely images are the work of Rebecca Prigmore. Already a friend of the couple, she captured the heartfelt warmth of the day.
"Bek has become a good friend of ours, so for Scott and I she was the only choice. Her style suits us, she didn't make us pose for too long and she didn't drag us around demanding more photos. When we had had enough she carried on capturing all those magic moments of the thing that really makes a wedding, the people."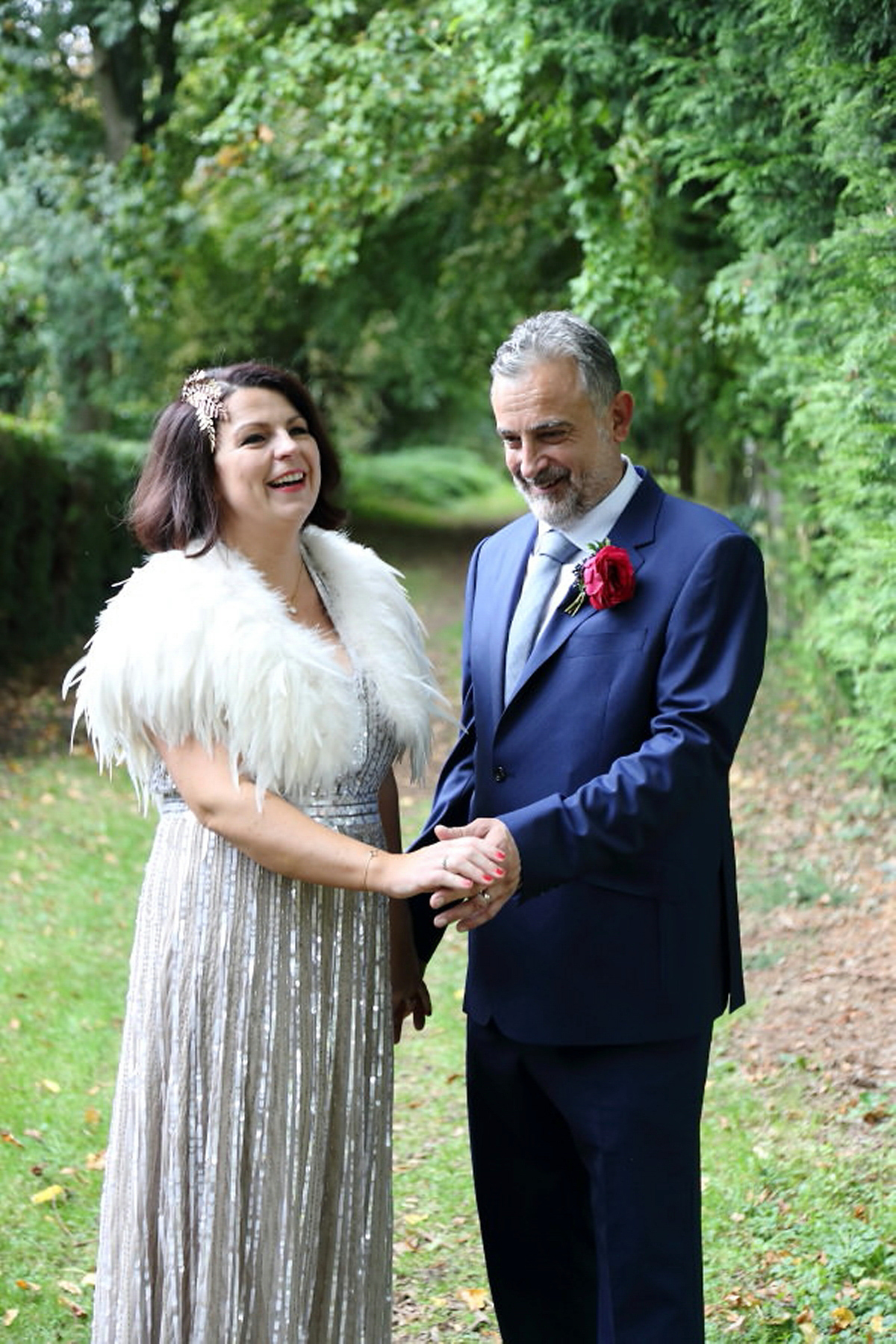 Manuden Village Hall was transformed with a swarm of jewel-toned honeycomb decorations, glistening gold touches and of course bride Sam's impressive floral displays. I just adore the golden animal favours and the personal touches from friends, family and industry pals.
"Kate from Vintage Style Hire is a friend of mine so they kindly set up a gorgeous seating area which became a good place to sit and watch the dancing. All of the cakes were made by friends and family, with the main naked cake being created by Meesh's Cakes, a family friend."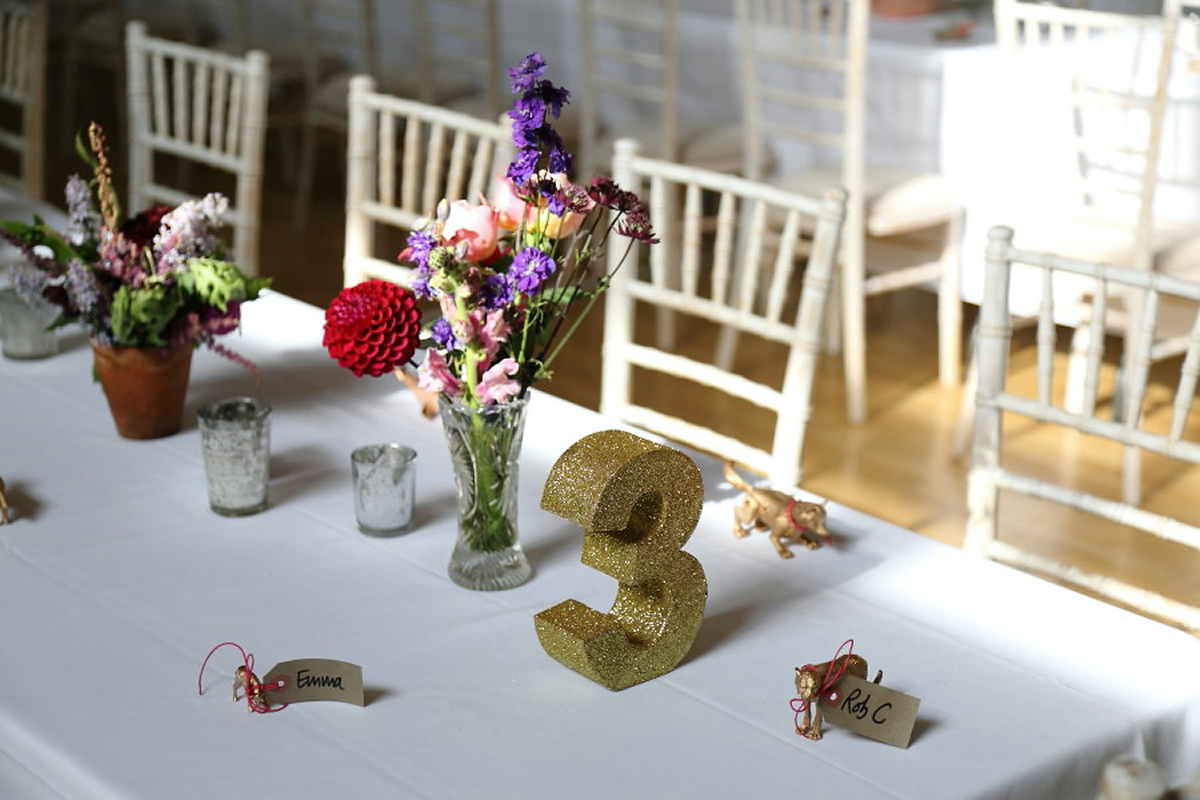 "All the table decorations were totally different using a mix of my favourite vases along with some very sentimental vessels. My mum had my Grandma's teapot filled with flowers and my Dad sat in front of his Grandad's old tankard filled with blooms. Dolly picked her own bouquet and headdress, they don't coordinate completely but to me it was more about her being happy and feeling involved in every part of the process."
"Our favours were random. As I love a bit of metallic my friend and bridesmaid came up with the idea of spray painted animals! We have hours of fun pairing the guests with their animals!"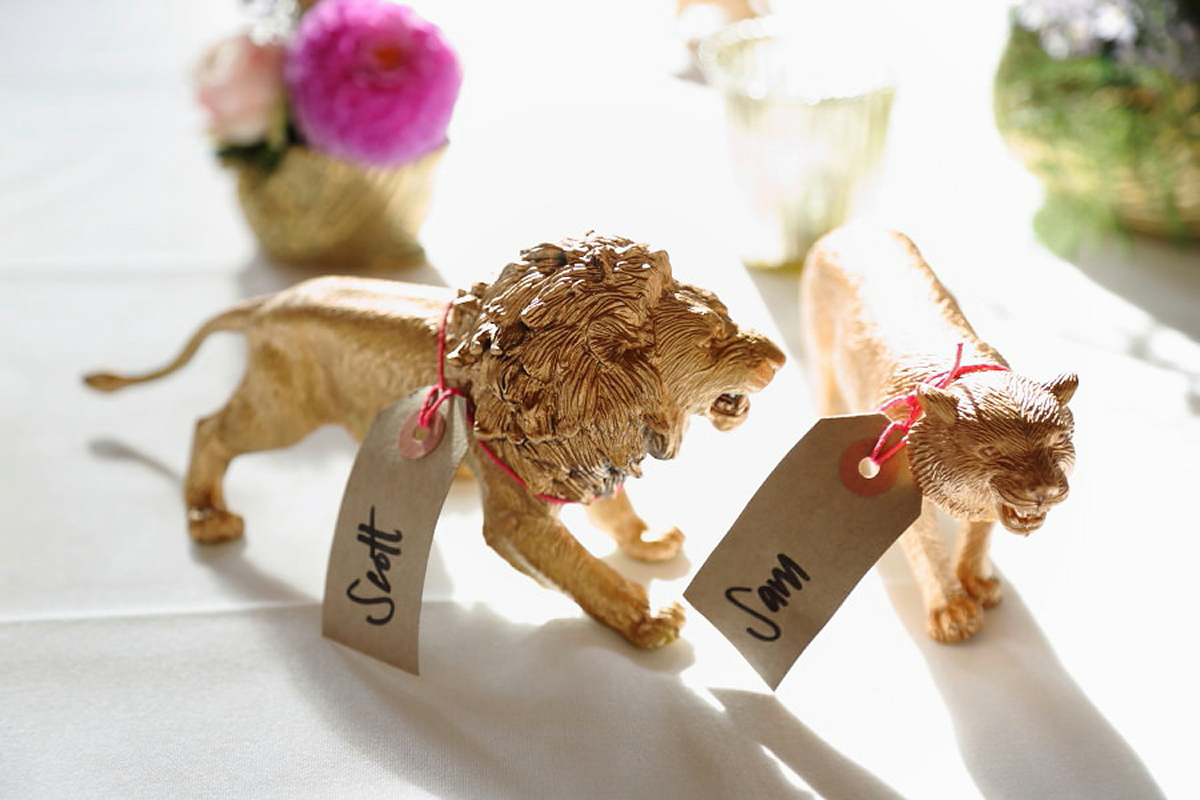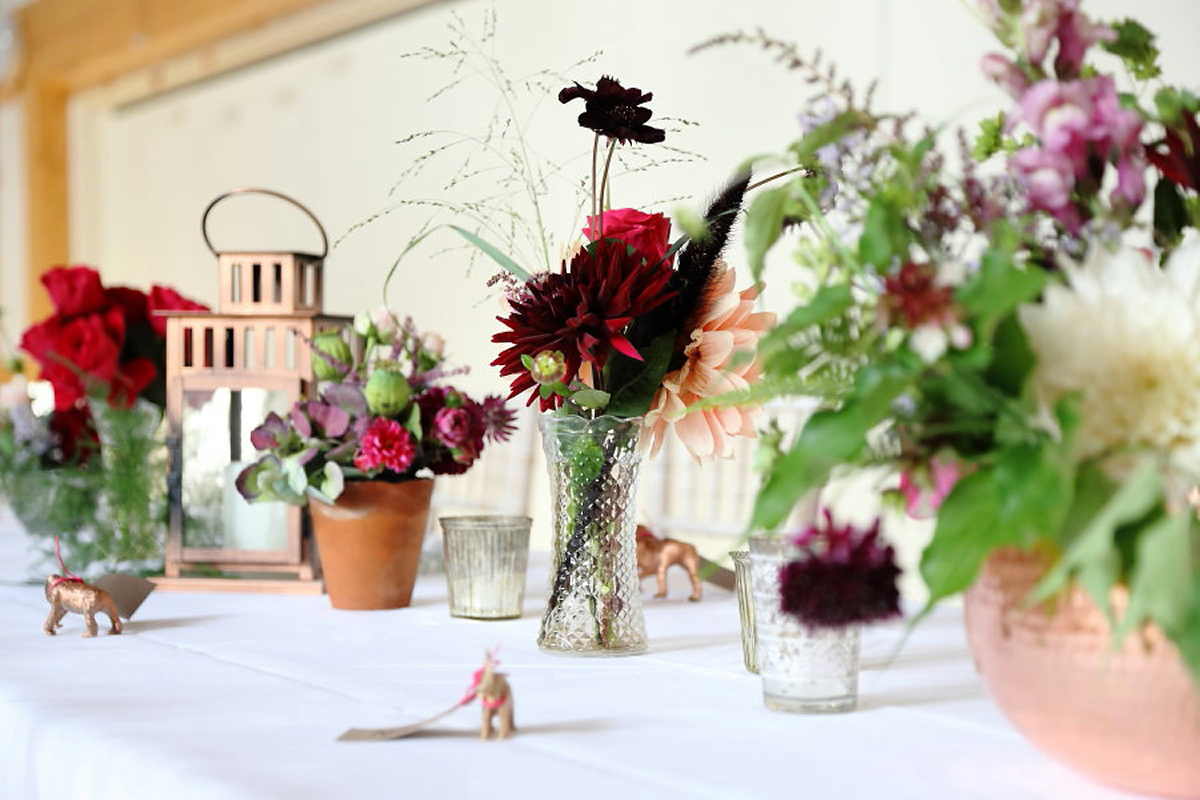 Having worked with so many wedding suppliers in her line of work, Sam knew exactly who she wanted to provide a feast for her guests. Handmade Food were the only choice for the happy couple and cooked up the perfect accompaniment to an autumnal day: pie and mash.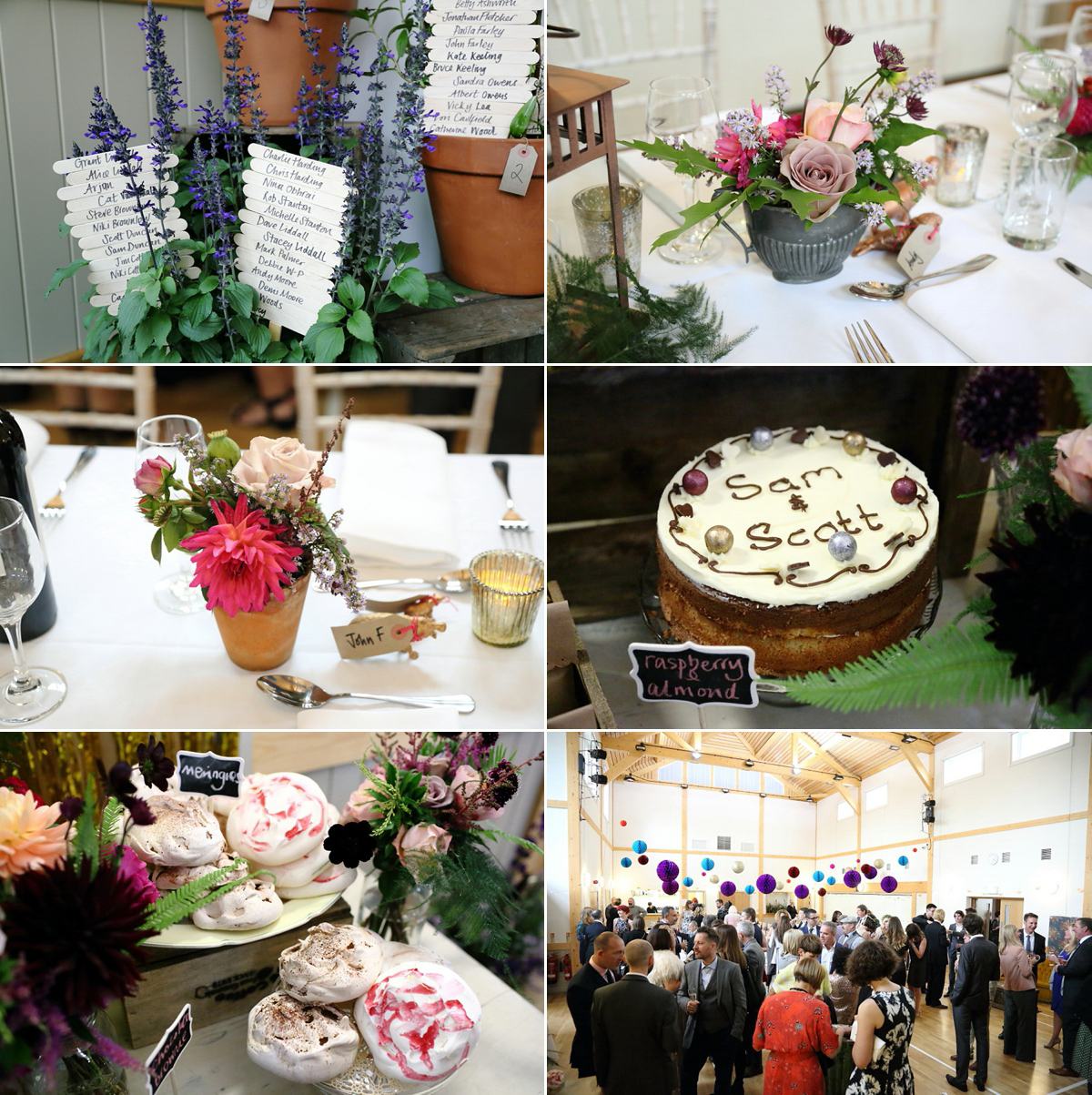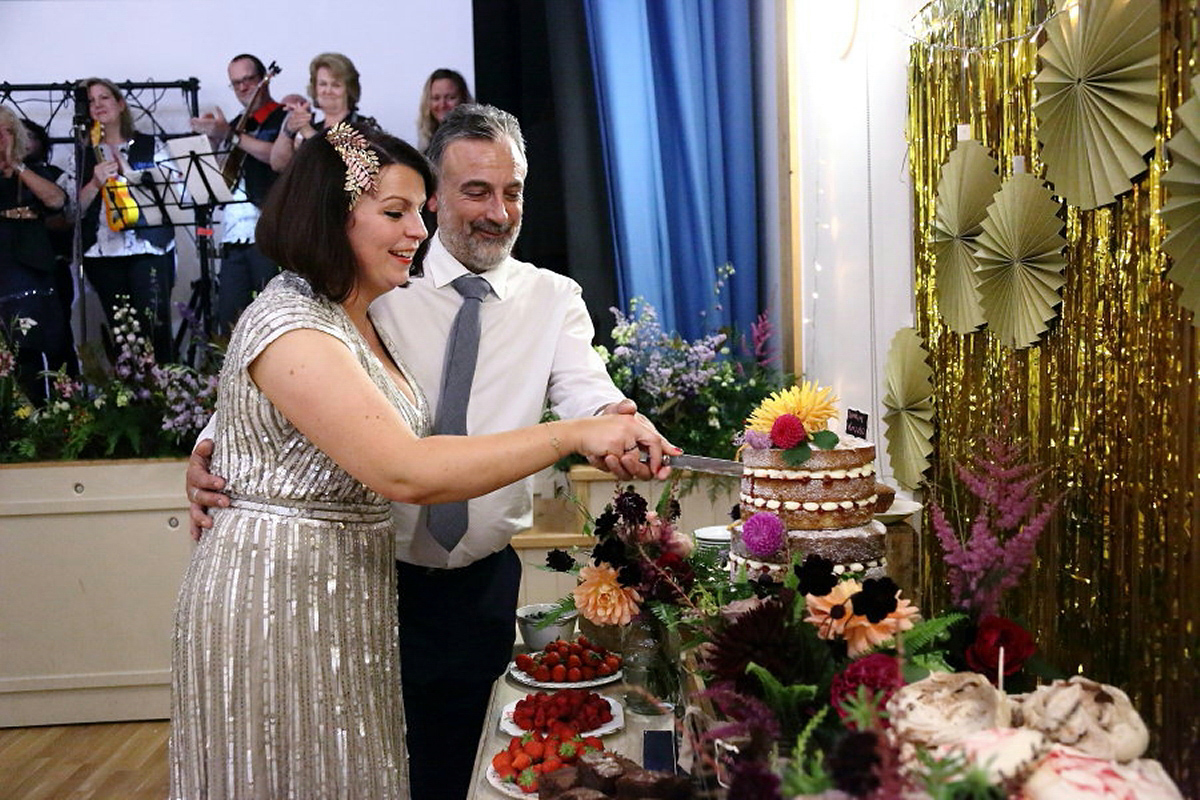 "The Bishops Stortford Ukelele Society were our evening entertainment. We saw them at a local festival and we just loved their energy, they totally made the night."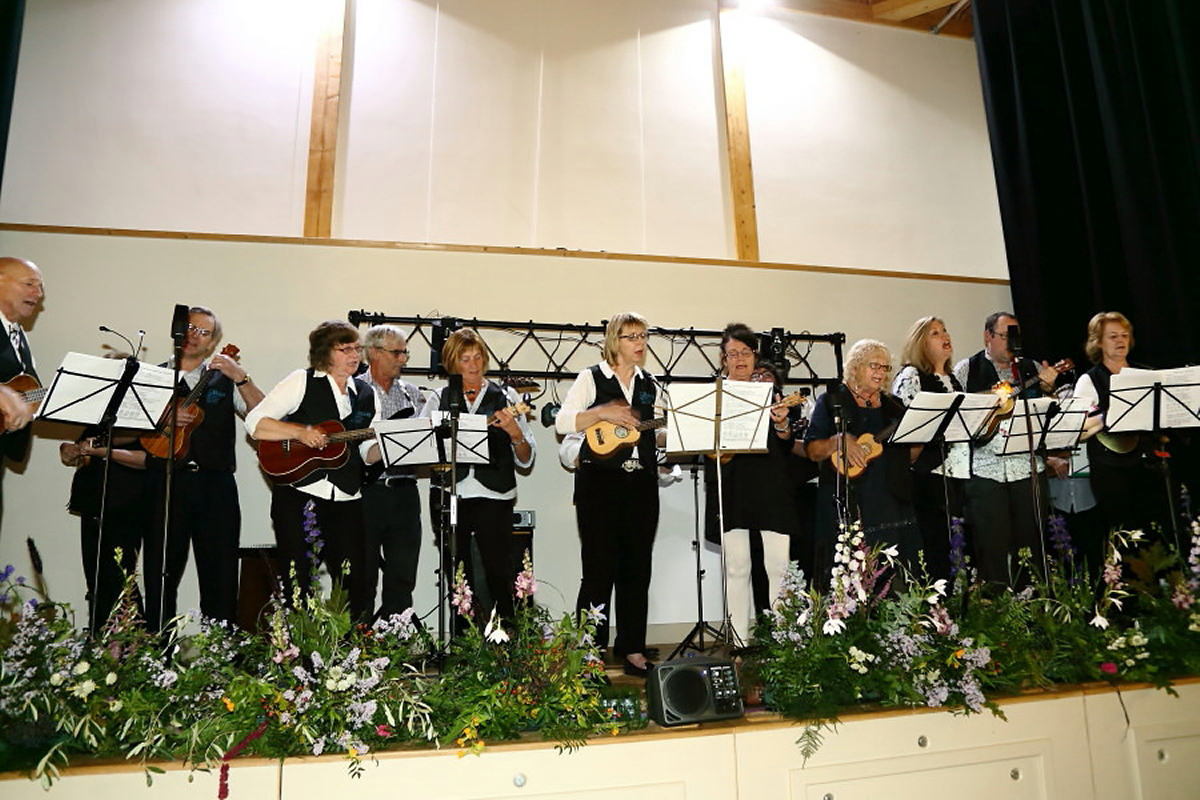 Words of Wedded Wisdom
"Don't get hung up on themes and colour schemes. Just be true to both of you and enjoy having a day that can be exactly what you want. The couples personality should shine through at all times and having a strict theme can mean that a wedding can become a bit formulaic. If you are budget conscious focus on the things that are most important and choose your suppliers wisely. Lots can be done on a shoe string, it's the personal touches that make a wedding."
These are some of my favourite wise words we have featured lovely ladies; the personality of the day is what should shine through, and this can cost very little. I've thoroughly enjoyed sharing such a fun, stylish and colourful wedding today, big thanks go to Scott, Sam and their photographer Rebecca Pridmore.  If you are in need of even more floral inspiration, I highly suggest having a browse of Violets and Velvet's website, it's utterly blooming wonderful.
Sending my fellow September brides all of the bear hugs, can you believe it's nearly time?!
Love, as always
Emily B xxx