Are you holidaying abroad this year? We've chosen to stay at home and focus on the renovation of our new home instead. We'll still be doing lots here in the UK – days out here and there, and spending plenty of time out in our garden and beautiful wildflower meadow. I love nothing better than being outdoors and enjoying simple pleasures – an impromptu picnic of crusty bread and cheese on a make-do picnic blanket – it reminds me of being on holiday in France as a little girl.
We'd stay on the most charming of old buildings, gîtes and farm houses – the kind that display that elegant sense of decay, walls peeling with centuries old paint, rooms filled to the brim with curious ornaments displaying the most sublime of patinas, heavy shutters that opened out to reveal dazzling views across endless pastures and cornfields, and, if we were lucky, twinkles of the ocean in the distance. I adored our holidays in France as a child, they were such an adventure for me. This afternoon's wedding so reminds me of those lovely childhood holidays.
The bride, Katie, a model agent, married Paris, a creative director, on 19 June this year at L'Abbay Chateau De Camon in France – a majestic Benedictine monastery dating back to the tenth century that sits proudly amongst the foothills of the Pyrénées.
Photography by Andrew D Hamilton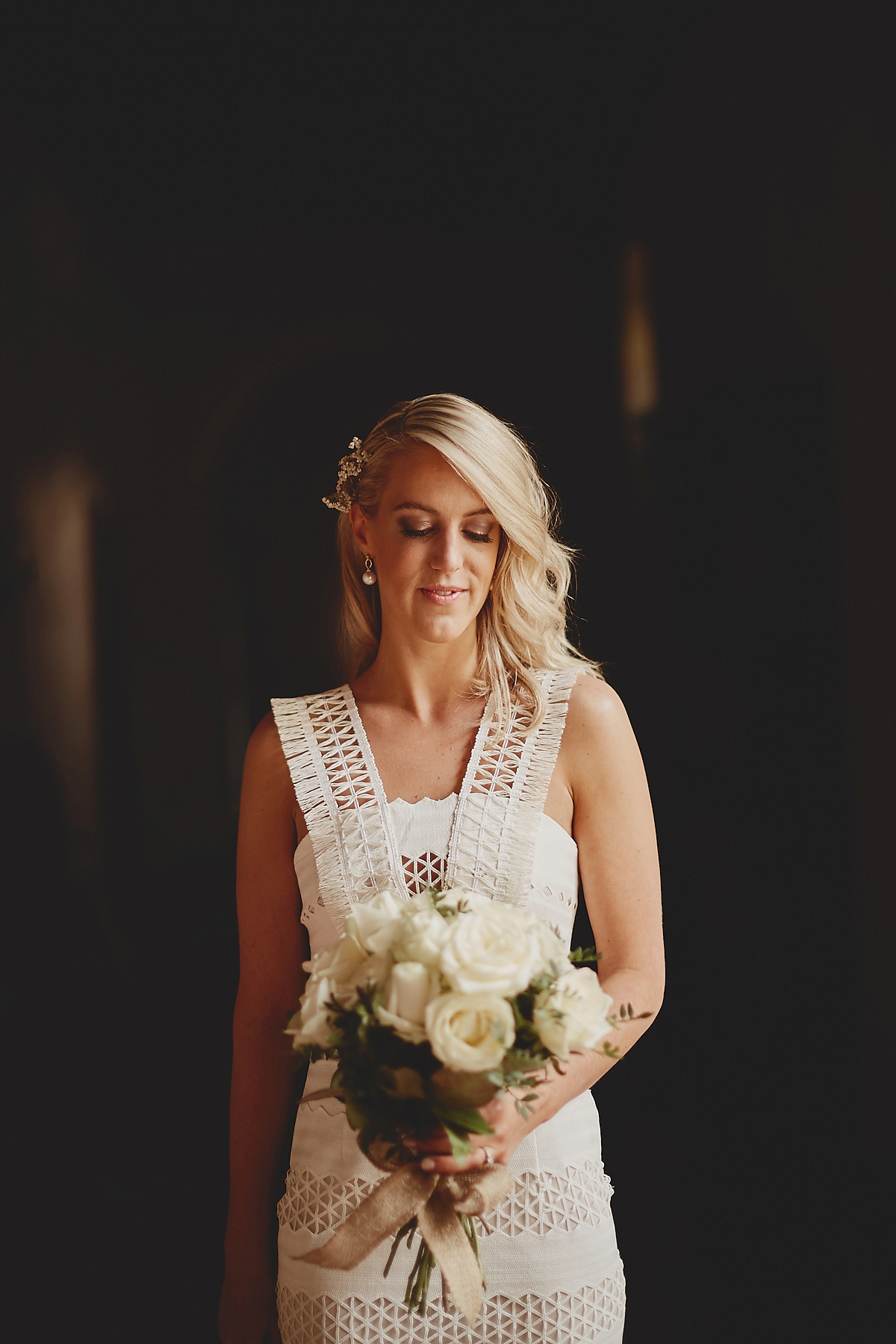 The couple were supported in planning their wedding by professional event organiser Yana of Peach Perfect Weddings.
"I started planning the whole thing by myself but quickly became overwhelmed by trying to manage over 500 models plus organise a wedding! The whole event actually started off just as a party for my 30th birthday, but we then decided to use the opportunity to turn it into an intimate wedding! And with just three months to plan it, we couldn't do it without professional help!"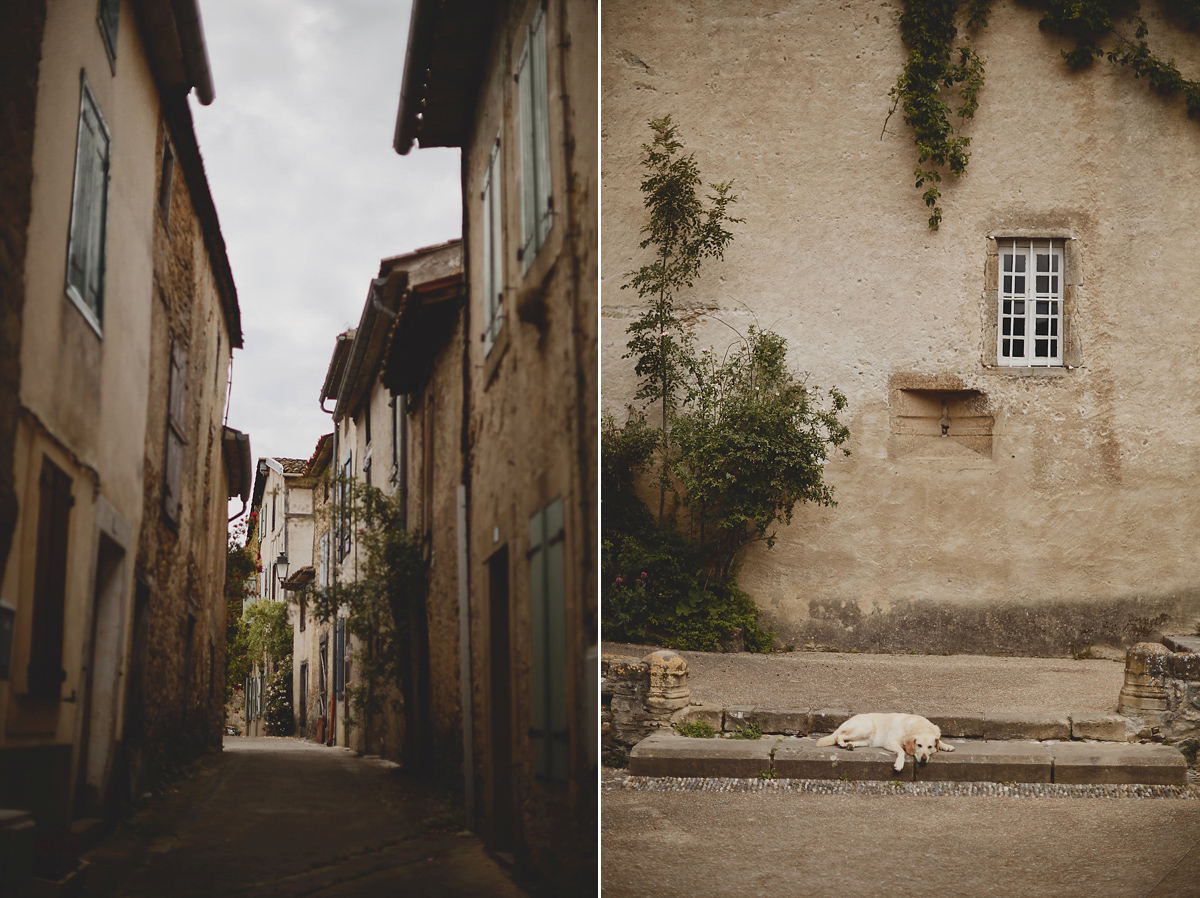 "We just love the feel of the French countryside so wanted to keep the theme complimentary to that and to the venue. The styling was pretty minimalistic –  I love lavender and gorgeous smelling herbs like thyme and sage. I also had a very clear idea of what I wanted and together with Yana of Peach Perfect Weddings, we were able to create our vision perfectly."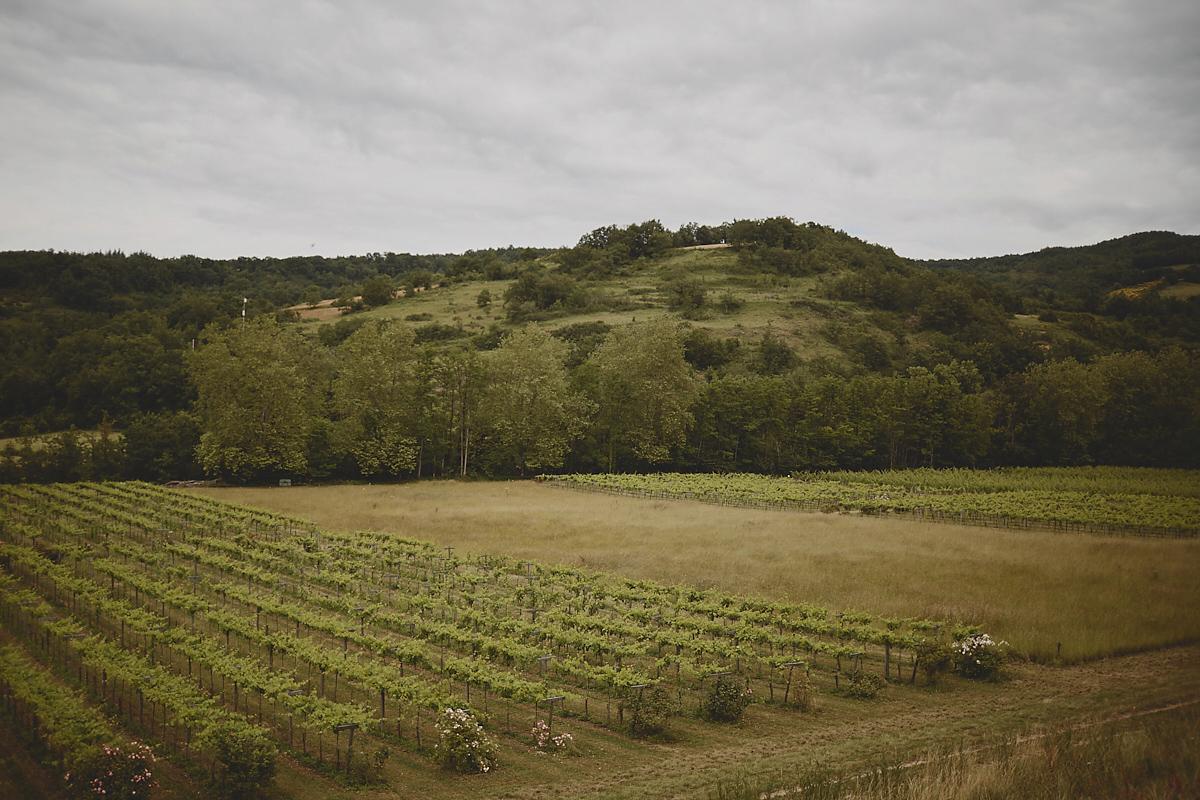 "We chose this venue because we have a family home nearby in Puivert so have visited it many times and it's also just so beautiful."
"I LOVED my hair and makeup which was by Jodie & Nikki of Makeup by Jodi."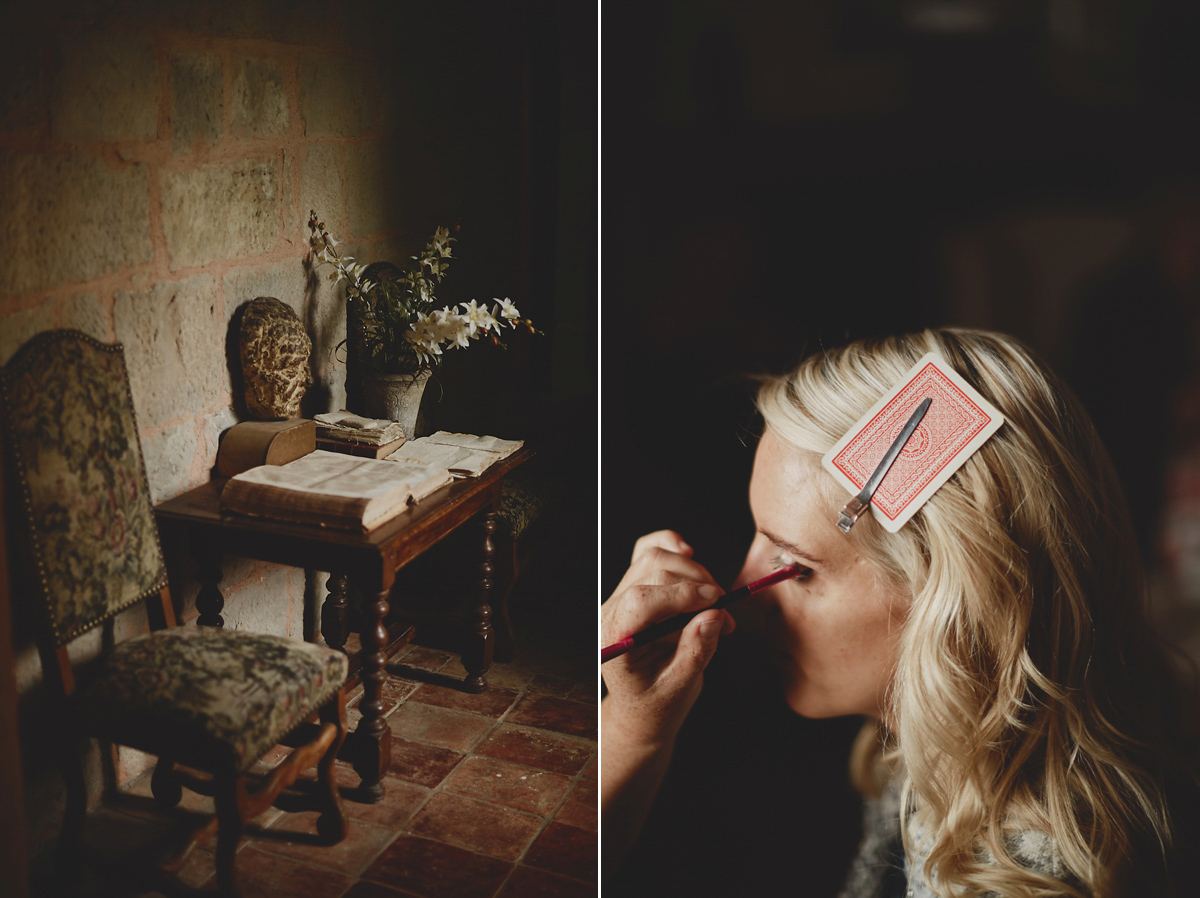 "My dress was by designer Jonathan Simkhai and was preoordered straight from the new York collections from Moda Operandi.
I love that it wasn't a conventional wedding dress – it had a bit more of an edge to it."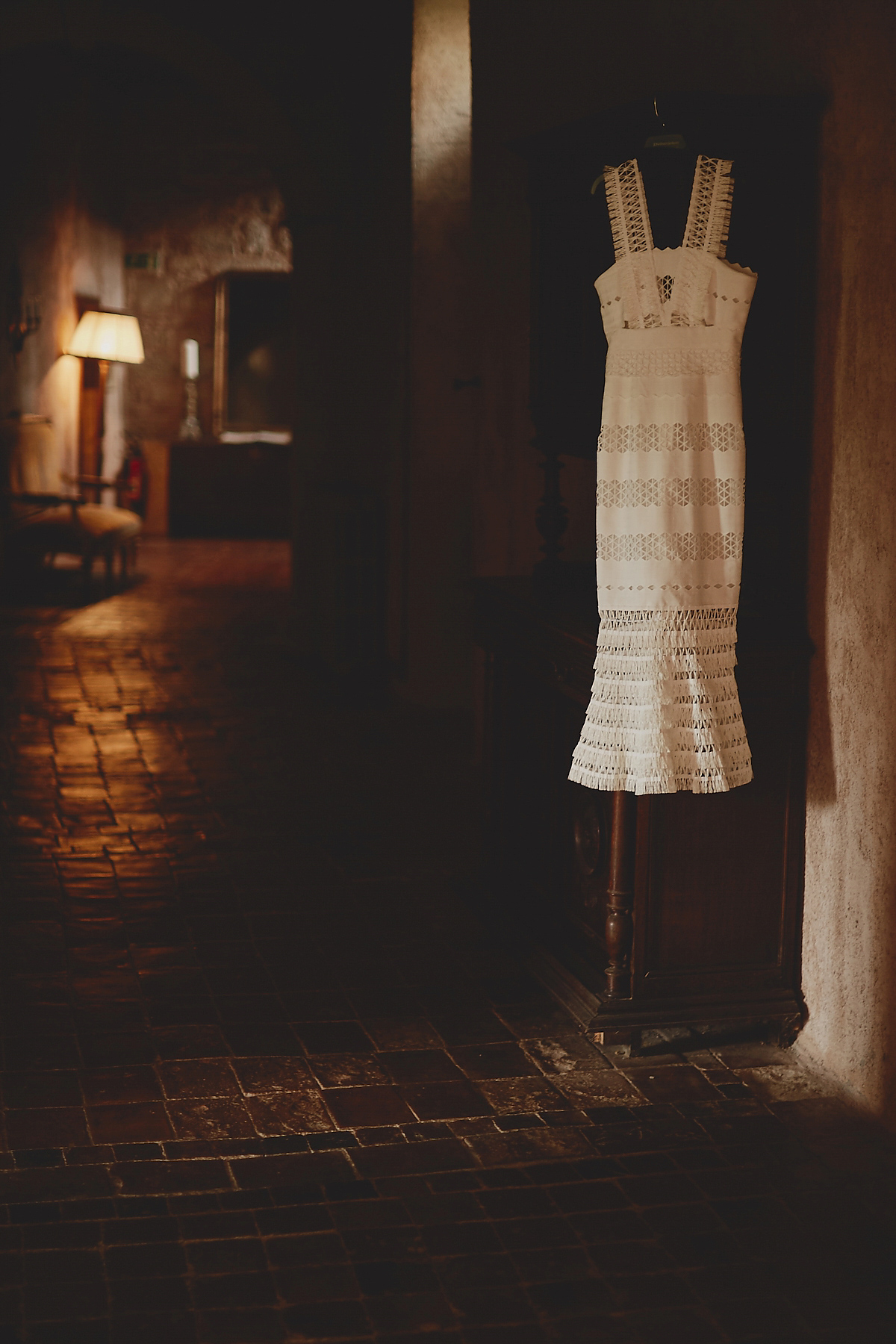 "For perfume I wore Leila Lu by Rosie Jane – it was the scent I wore when we first met."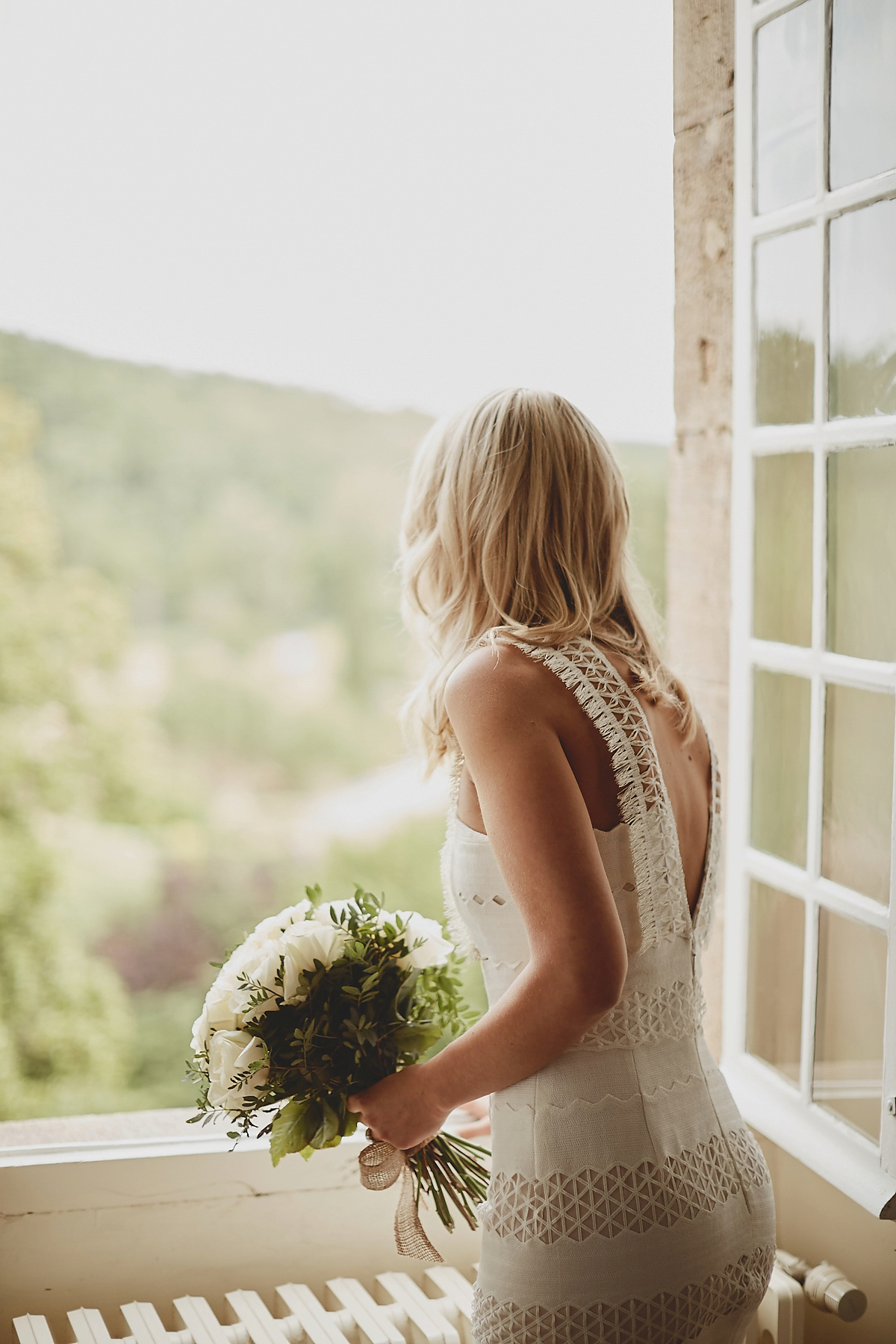 "I wore wild flowers in my hair that had been picked by my best friends on the day from the fields surrounding our venue."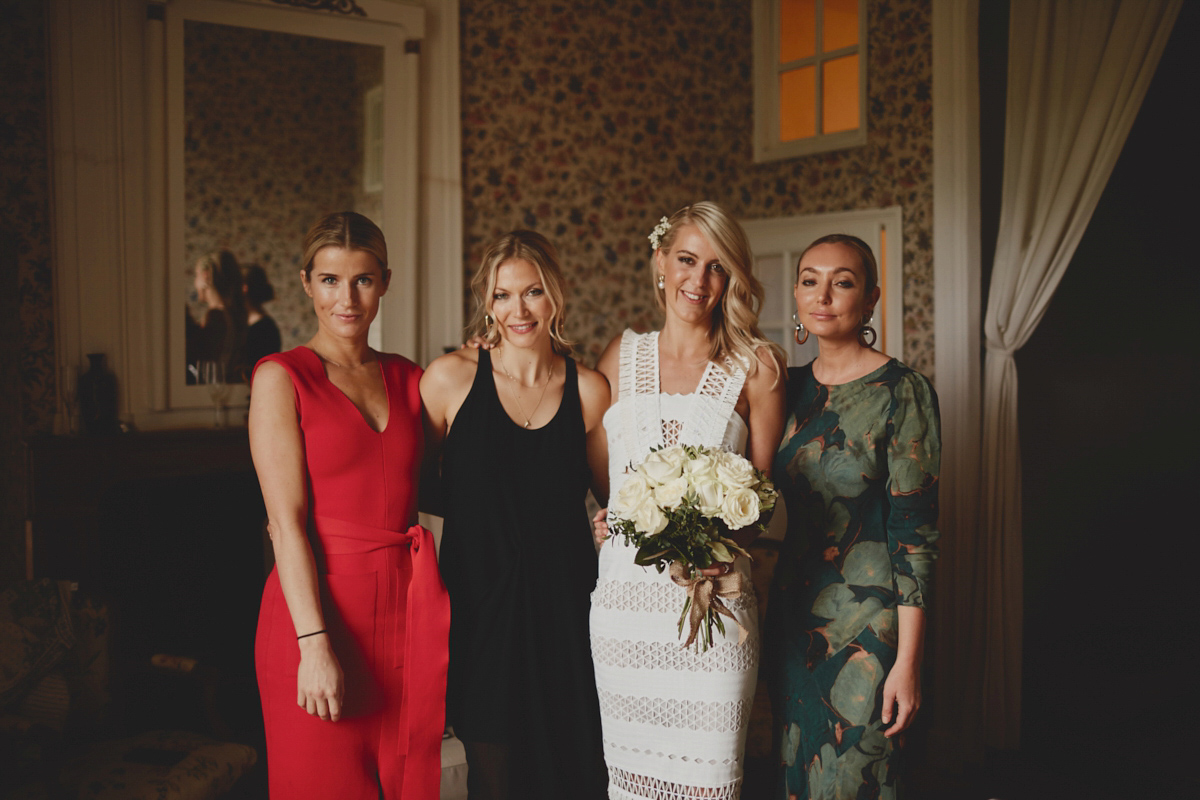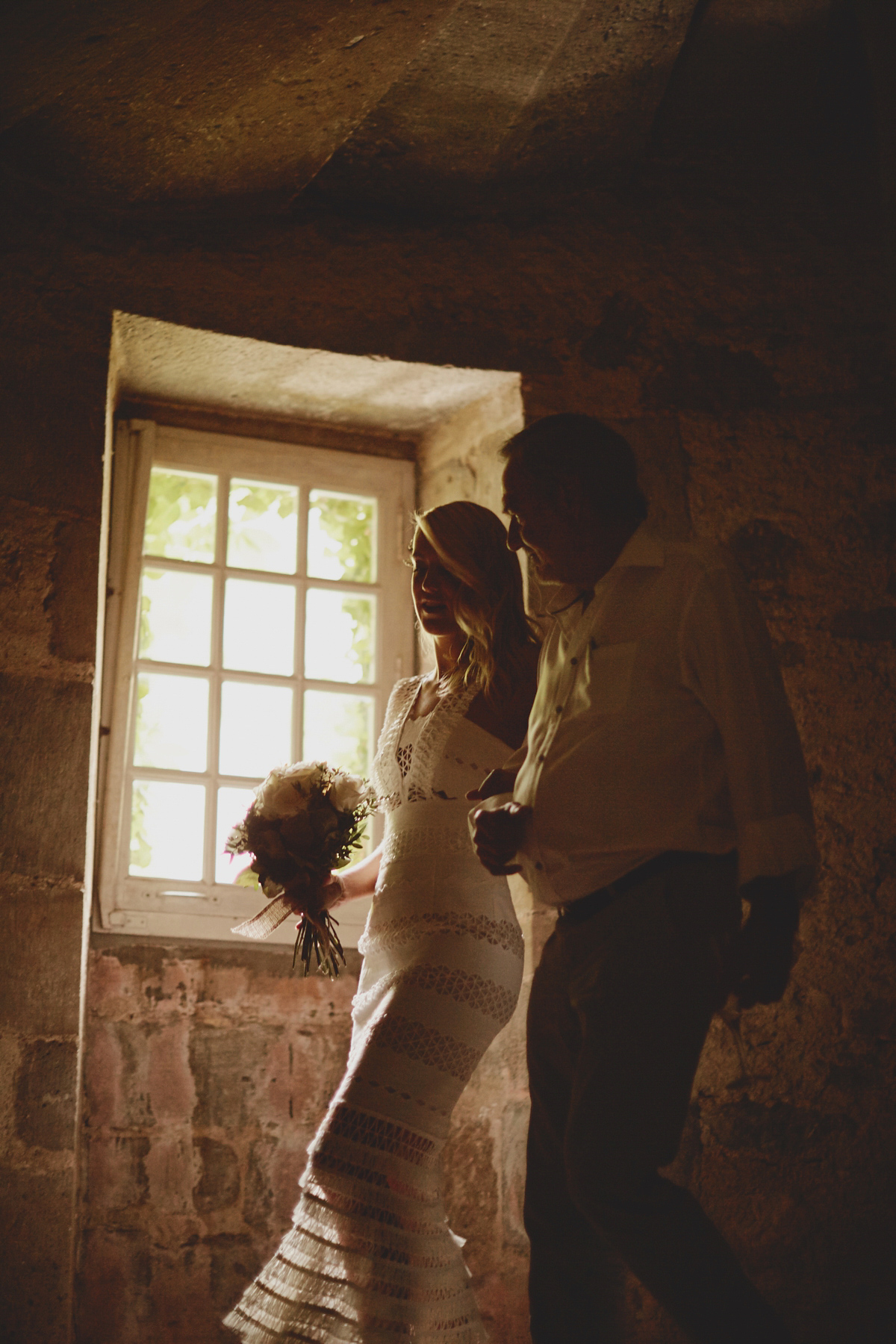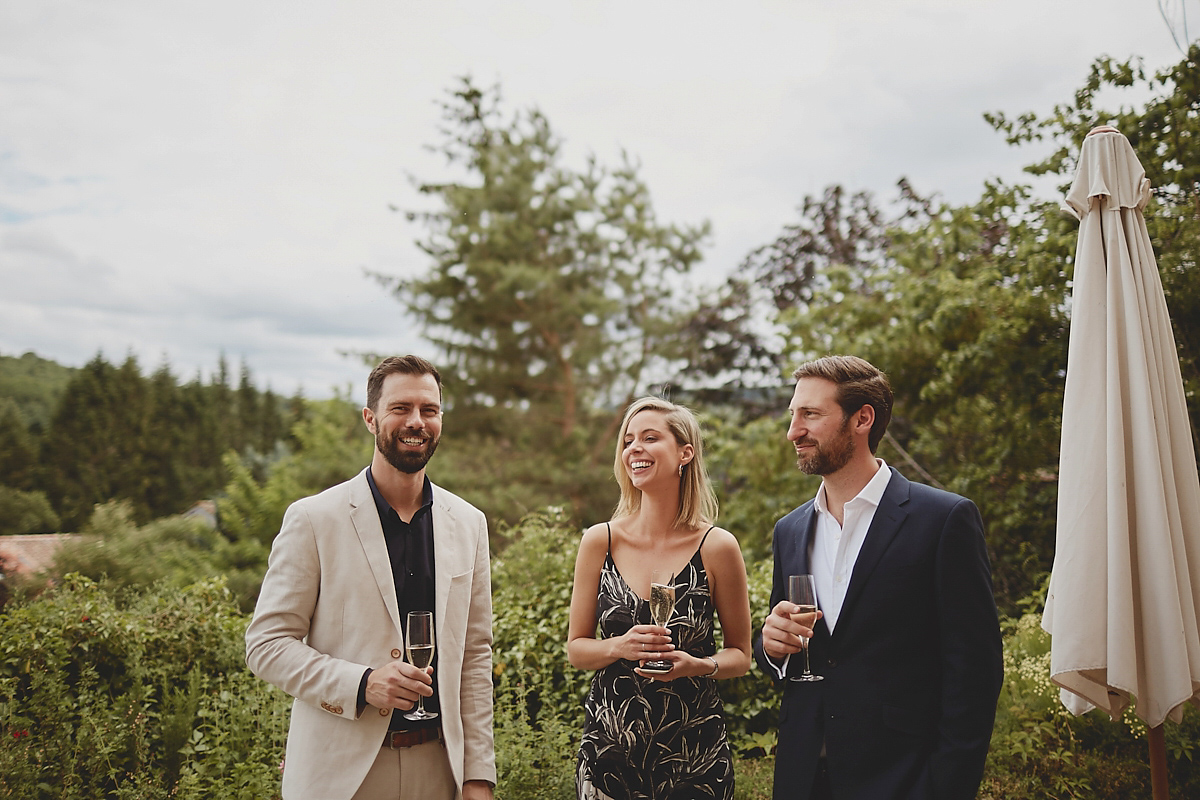 "We met when we were both back in Australia at our best friends' wedding (he was best man and I was maid of honour) – I lived in LA at the time and he lived in London – we spent every day/night together for 10 days and then I packed up everything in LA and moved to London. We were engaged for 6 months and have been together for a year and a half."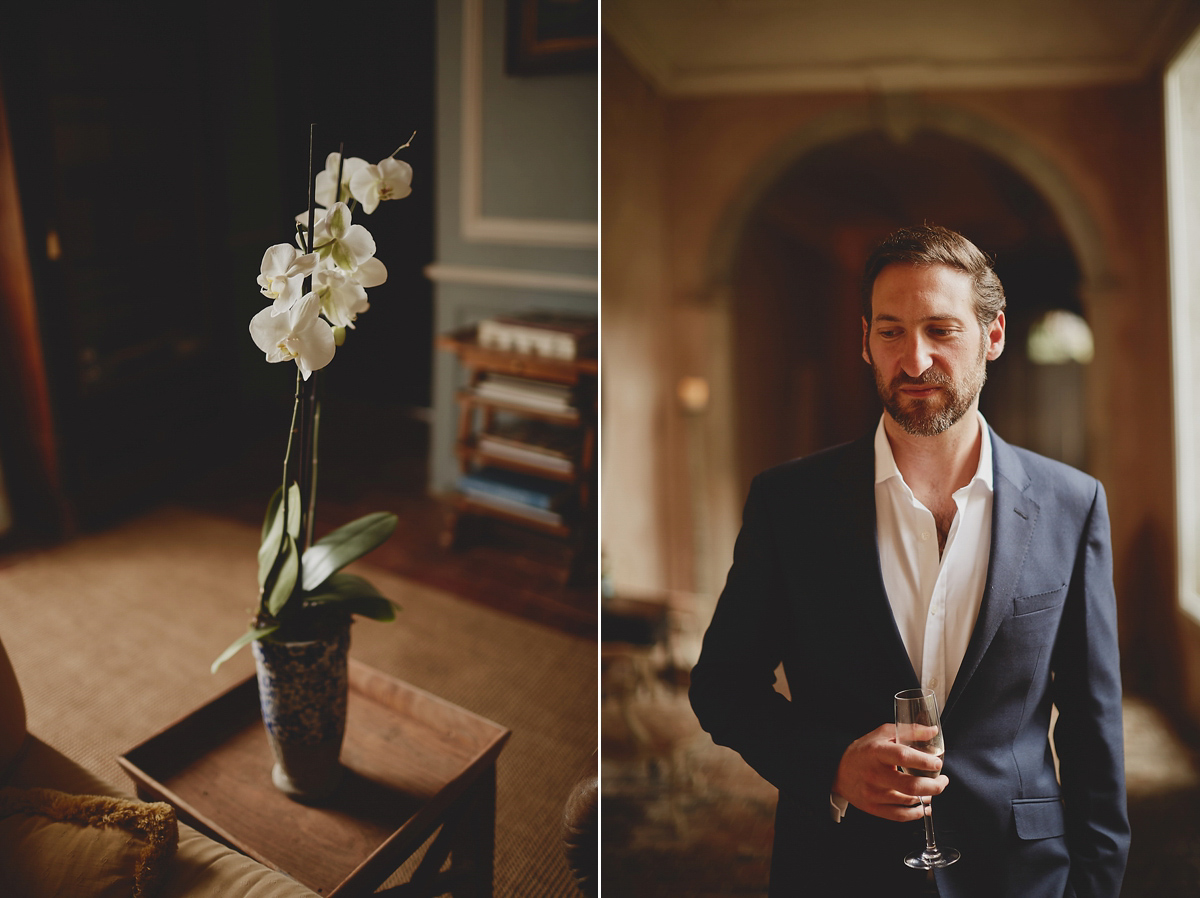 "My dad accompanied me to the ceremony to the sound of 'Talk is Cheap' by Chet Baker."
"Our photographer was the amazing Andrew D Hamilton. Because of what I do as a job, I was really picky about the photographer. I loved Andrew's shots had a lot of depth to them and he really captured the mood of the day which isn't easy to do!"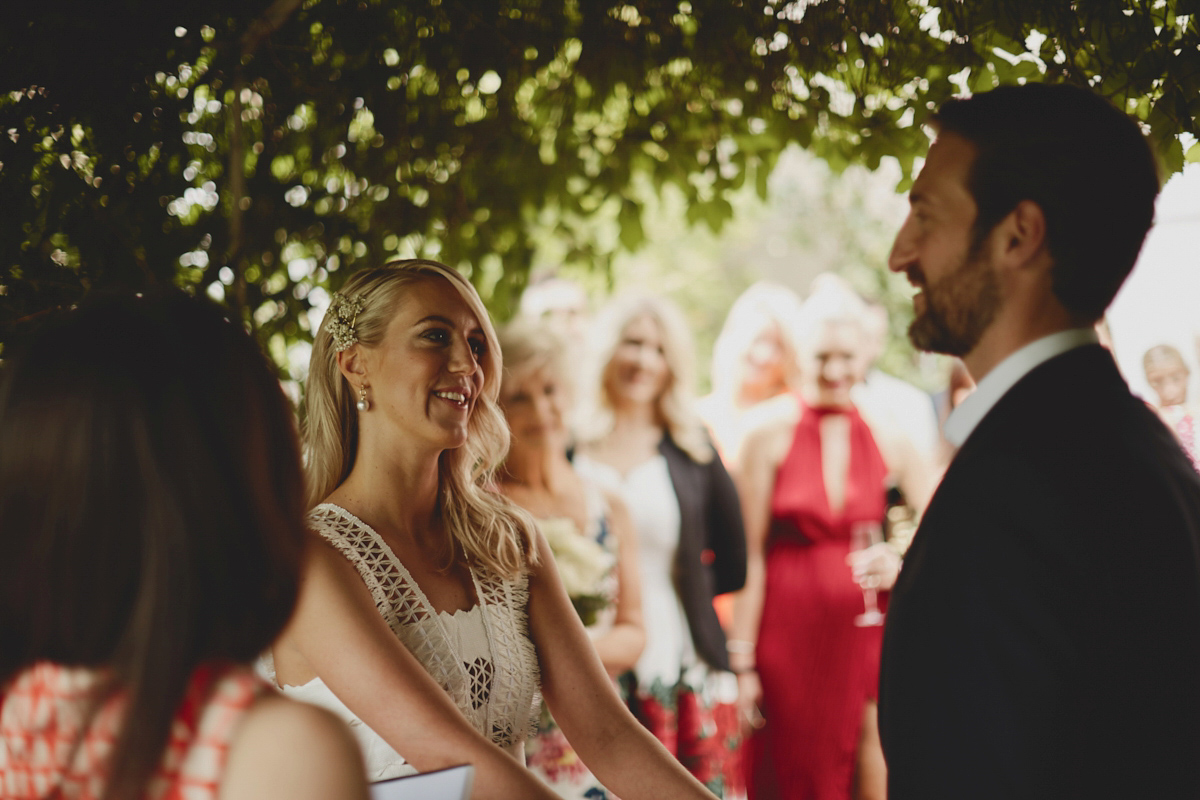 "My ring was designed by my mother in Australia which included 2 of my grandma's diamonds from her engagement ring."
"Paris wrote our vows for us, they were perfect."
I, Paris take you Katie to be my wife,
my partner in life,
my one true love,
and my soul mate.
I will treasure and respect our friendship
and love you today, tomorrow, and forever.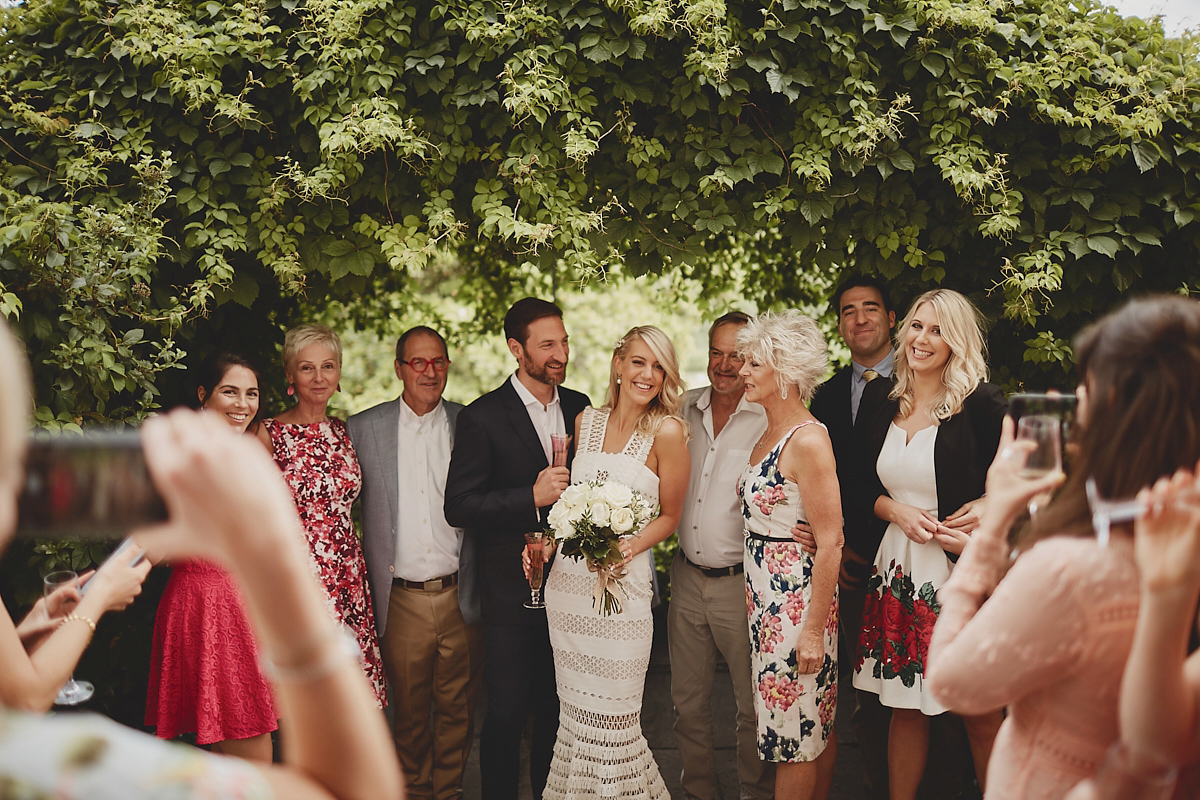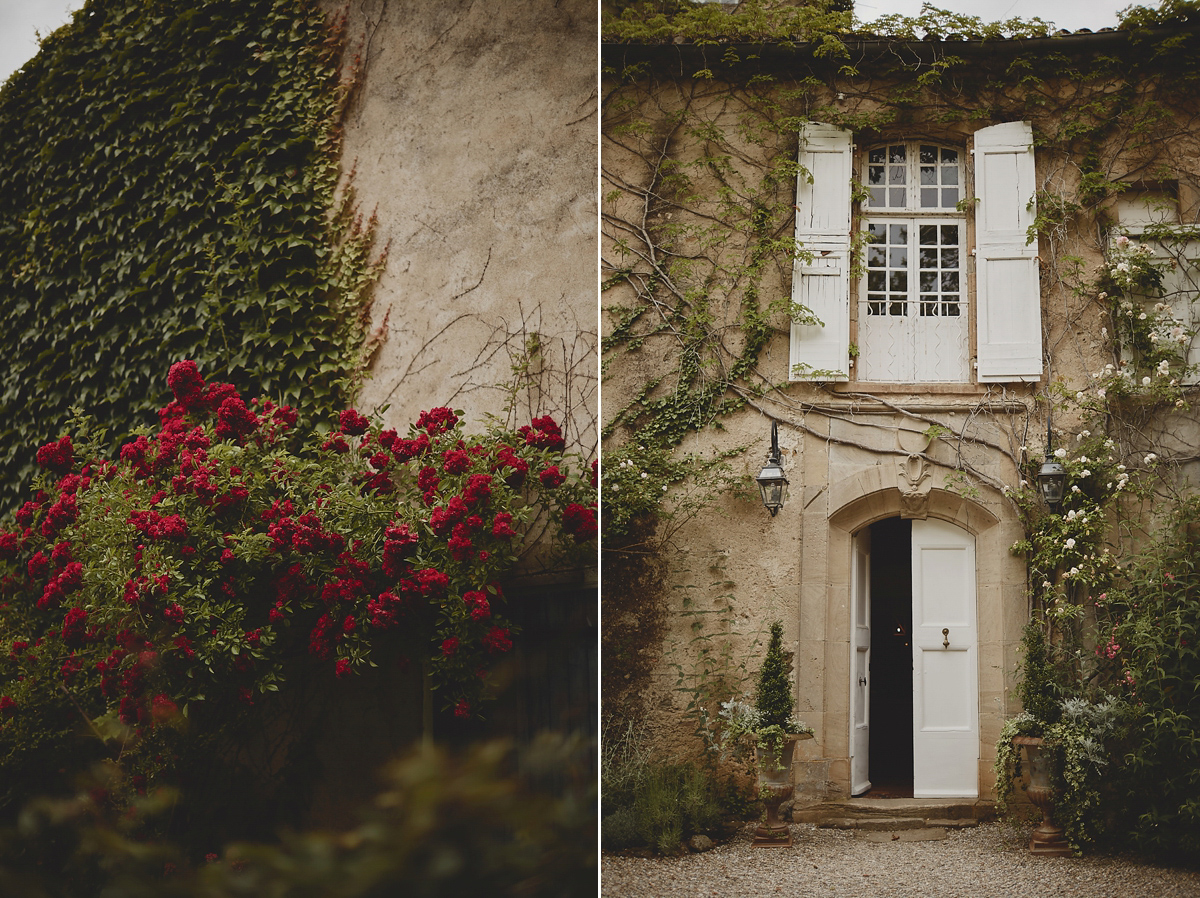 "All décor was created by our talented wedding planner – Yana from Peach Perfect Weddings. The terracotta pots for table centrepieces were bought from Merci Merci in Paris (http://www.merci-merci.com) and the herbs themselves were sourced from Gamme Vert and re-potted by Yana. We also hired props and décor from And Then We Got Married which were all styled by Yana on the day. We had the menu beautifully presented on a blackboard sitting on top of rustic agricultural crates decorated with lots of candles. The table plan was also creatively written on a blackboard in the shape of a tree branch with each leaf representing a name."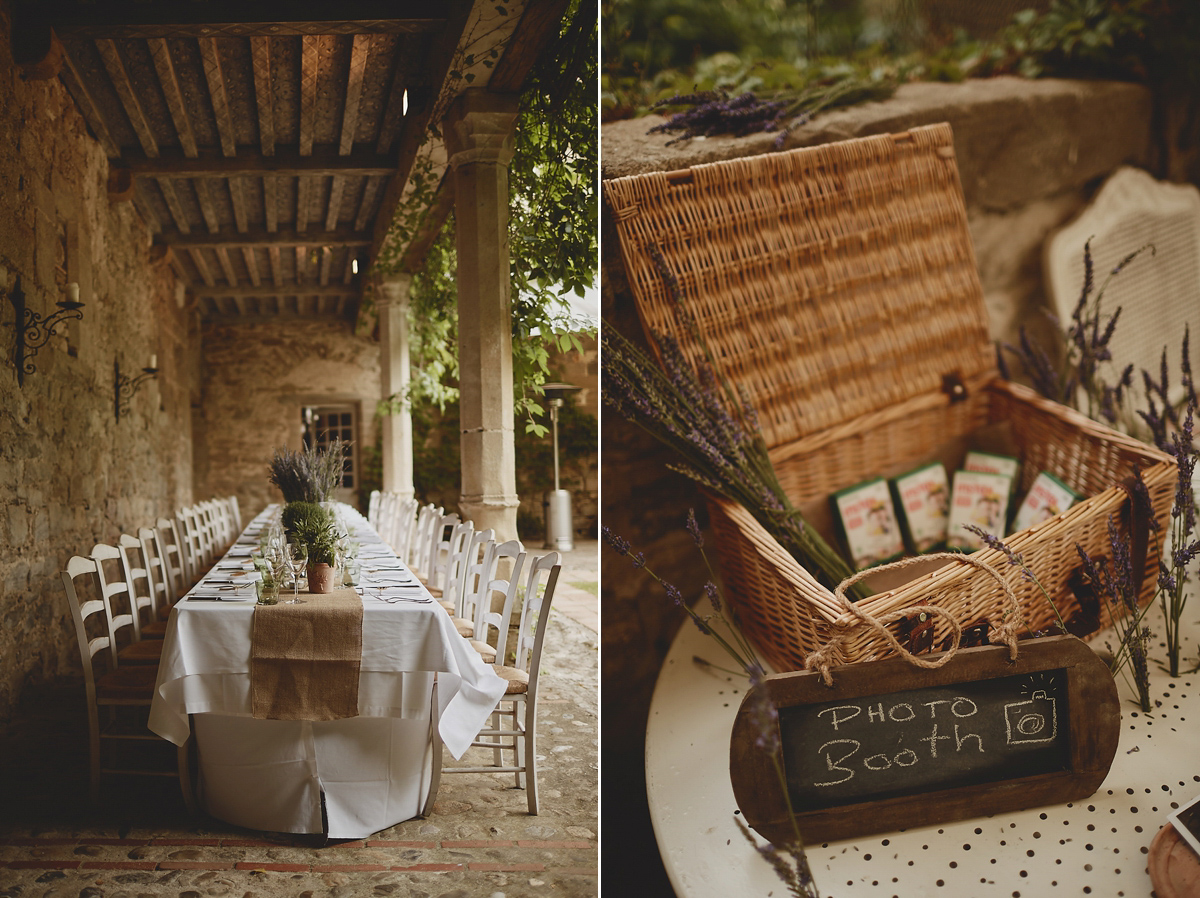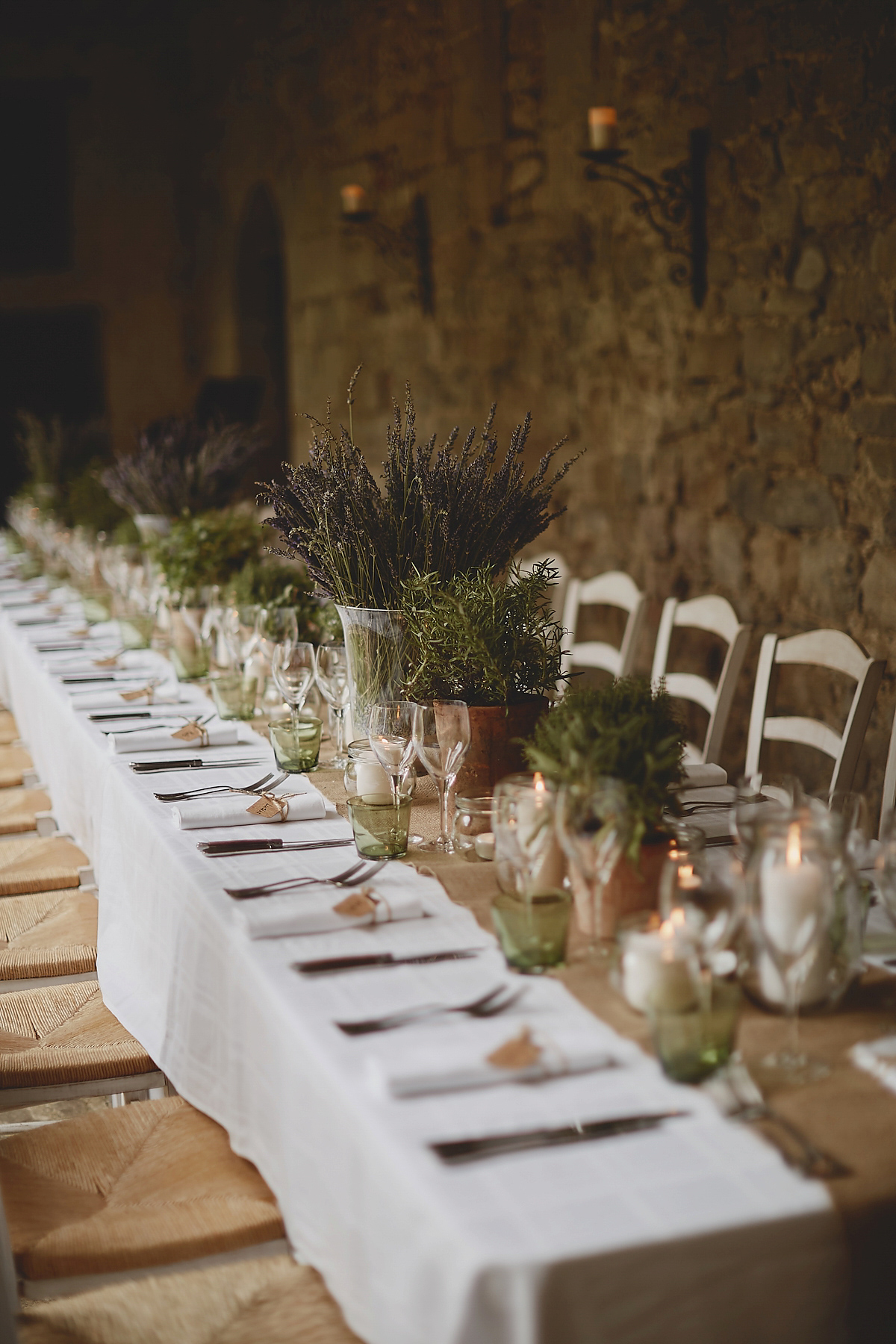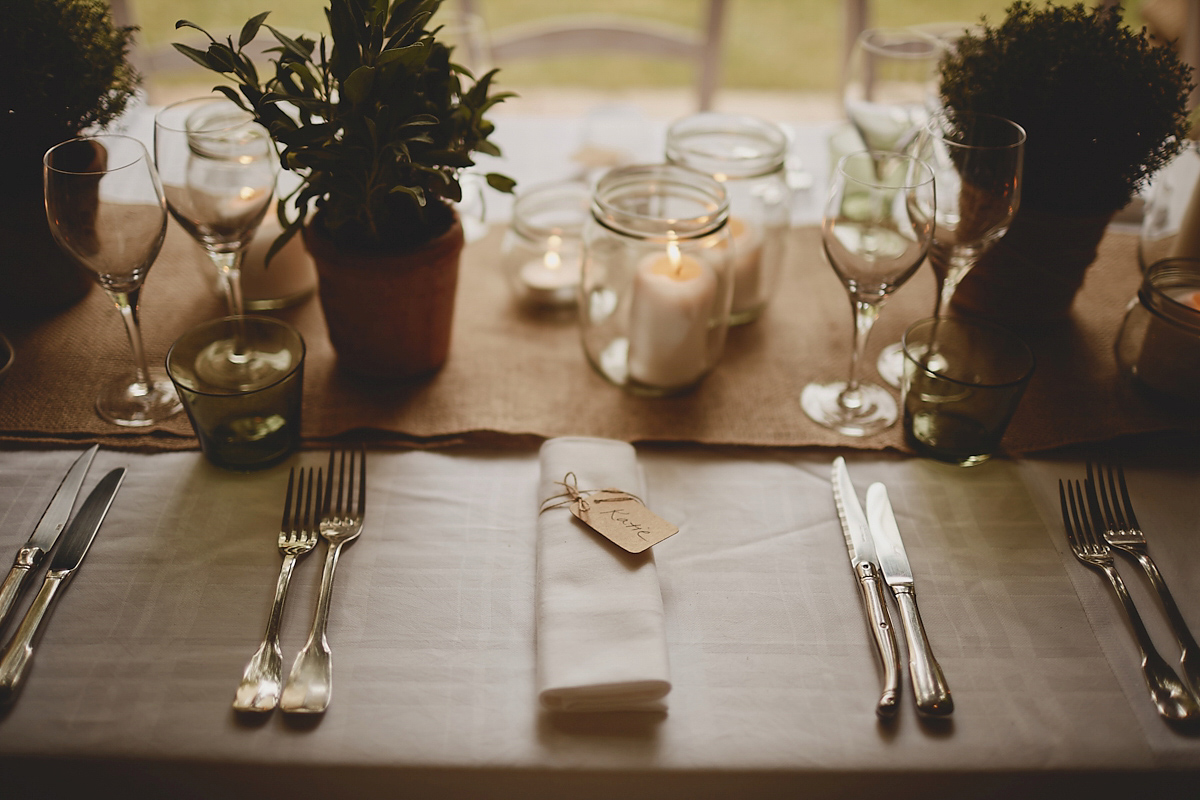 "Our wedding revolved around that incredible dinner in an amazing setting! I also loved it when Paris and my father gave impromptu speeches.
On the table we had more than a dozen clay pots with growing herbs in them – thyme, mint, rosemary and sage – plus three huge vases of fresh lavender. I ordered loads of glass jars of various sizes from Ikea and these, with candles inside them, were dispersed on the table among the herbs. We tied the whole thing together with a burlap table runner and Kraft paper name tags tied with jute."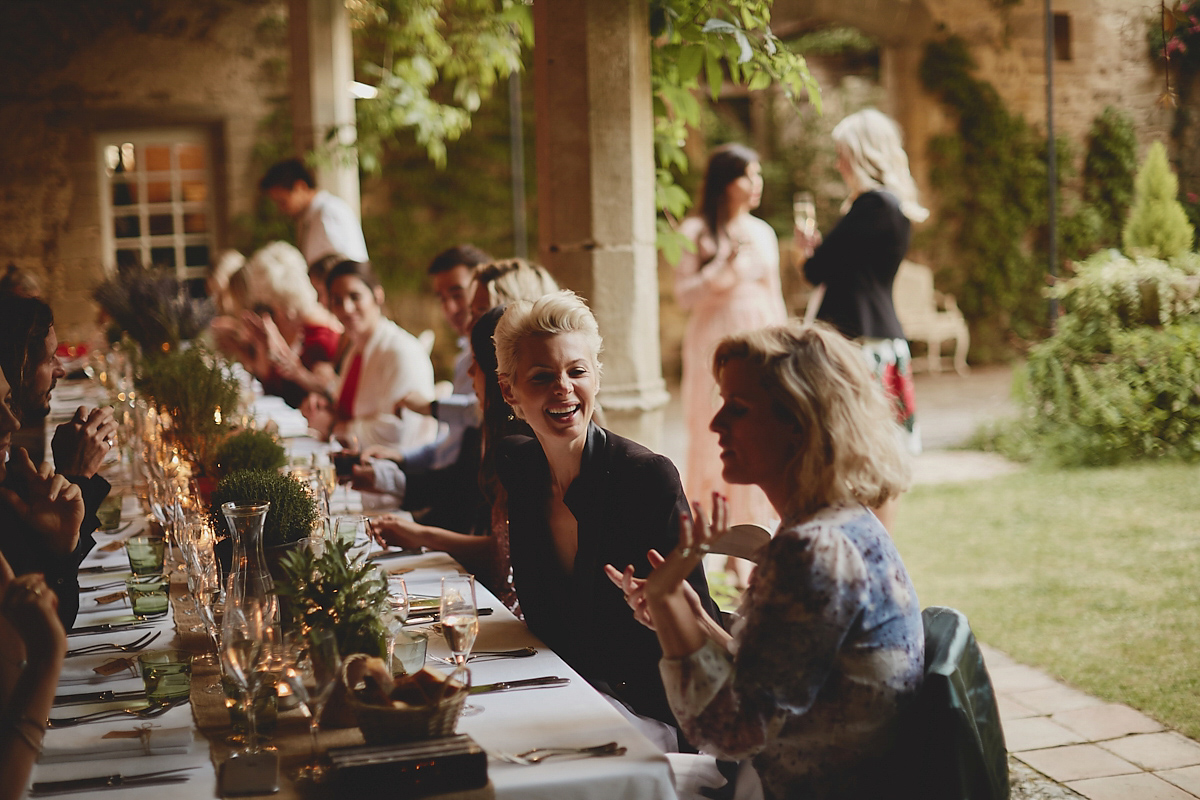 "The menu was created by Tom Sleigh, the chef at the Chateau De Camon – we wanted him to choose it for us so all ingredients used where locally sourced and seasonal.
We had gorgeous mini cakes on a tiered stand that were hand crafted by Cedric & Dorothee Diant from 'Maison Diant'."
Words of Wedded Wisdom
"Stay true to your vision – this is you and your husbands day, no one else's!"
What a beautiful set of images – I love the way the photographer has worked with limited light and shadow, just sublime. Huge thanks to photographer Andrew D Hamilton for sharing these images. You can view more weddings in France here on Love My Dress. You might also want to explore our destination weddings pages too.
Love Annabel xx