As you're reading this feature, New York is abuzz with all things bridal. The wedding world has taken over the Big Apple right now as it's New York International Bridal Week so designers from around the globe are in NYC to launch their latest collections. One of them, British designer Caroline Castigliano has caused a sensation with her new designs and we're absolutely thrilled to be able to share them with you today.
Caroline Castigliano is a name that's well known in the wedding industry and with good reason. With 25 years experience of designing the most refined and stylish wedding gowns, Caroline's signature style of classic and feminine gowns has seen her become one of the most well known names in the bridal world.
"A Caroline Castigliano bride is into style, she understands fashion but she's not ruled but it," explains Caroline. "She's passionate about quality and loves effortless glamour."
"I am, quite simply, inspired by making women look and feel beautiful. Nothing is better than seeing a woman walk towards the mirror, watching her reflection and knowing she's full of confidence. My whole focus is on classic gowns with a taste of fashion, bringing the two elements together creates perfection and this inspires me to do more."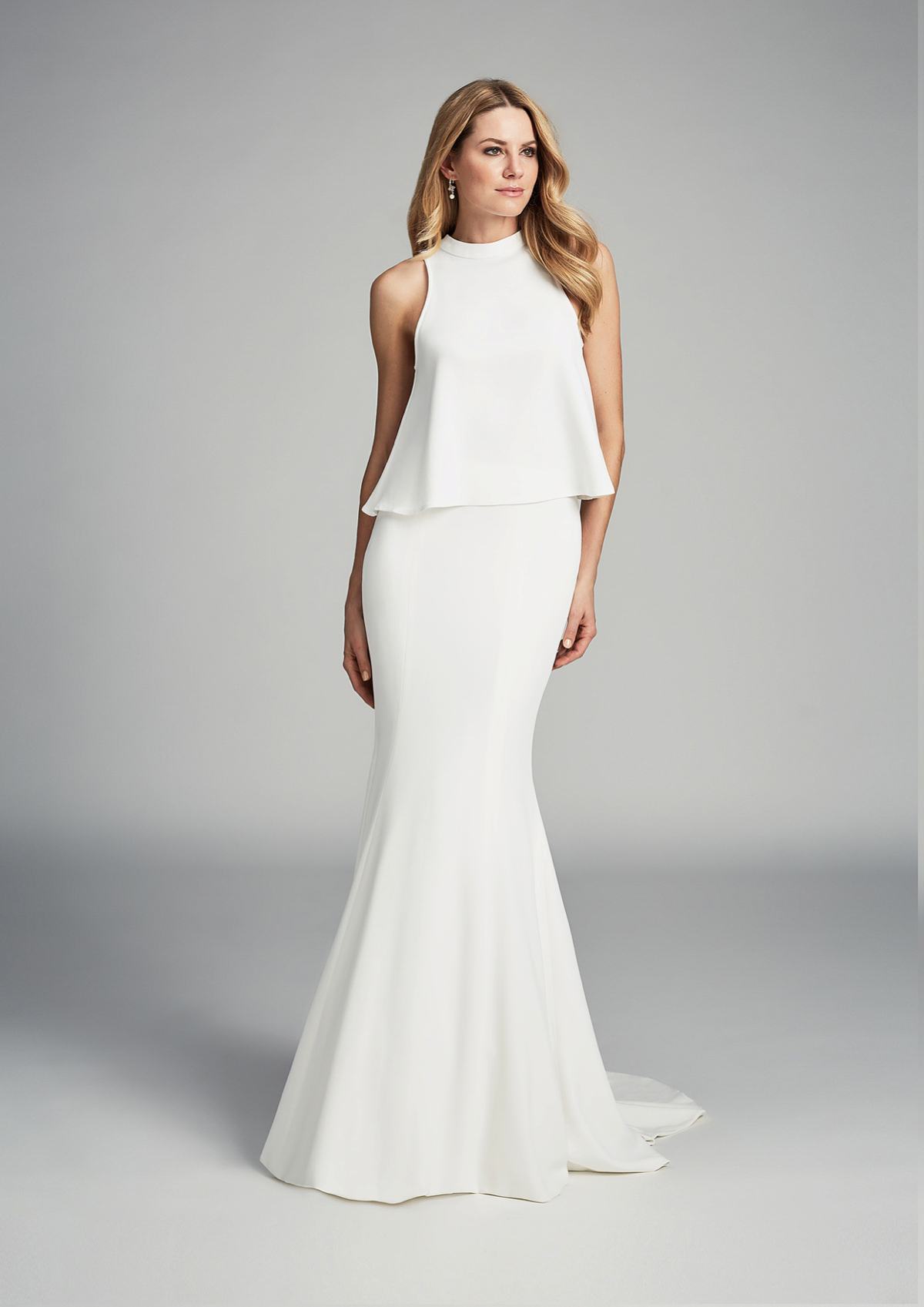 The new Love Is In The Air collection from Caroline Castigliano certainly is perfection. I adore the beautiful simplicity of the fabrics, the soft crepes and the wonderful layered lace dresses. The combination of Chantilly and Guipere laces gives the most delightful rich depth and texture to the gowns and, as with every Caroline Castigliano wedding dress, the balance and cut of each gown is incomparable.
"My latest collection is very feminine and it certainly has a sensual feel to it," says Caroline. "It really is the modern sensual girl of today combined with elements of classic styling. The new designs cover so many aspects and I definitely feel that it is, by far, the best collection I've ever created."
High praise indeed and I have to agree. Every Caroline Castigliano wedding gown is something special; it will have been carefully handcrafted here in the UK and the unique corsetry and undergarment techniques that underpin each design make them fantastic to wear. Caroline has a well-deserved reputation for delivering flawless wedding gowns that fit and flatter like nothing else.
However, it's the fresh feel to this new collection that I've absolutely fallen for. The cut-away back of the Inspiration top, the thigh-high split down the front of the Bisou gown, the delicious lace back of Mirabeau and form-fitting fabulousness of Baboushka are so appealing. I love the lines, the fabrics and the details that have, quite rightly, taken New York by storm.
"I just want to make brides look and feel fabulous. A Caroline Castigliano creation is designed to provoke impact from the moment you walk into a room."
And with Love Is In The Air, you'll most certainly do that.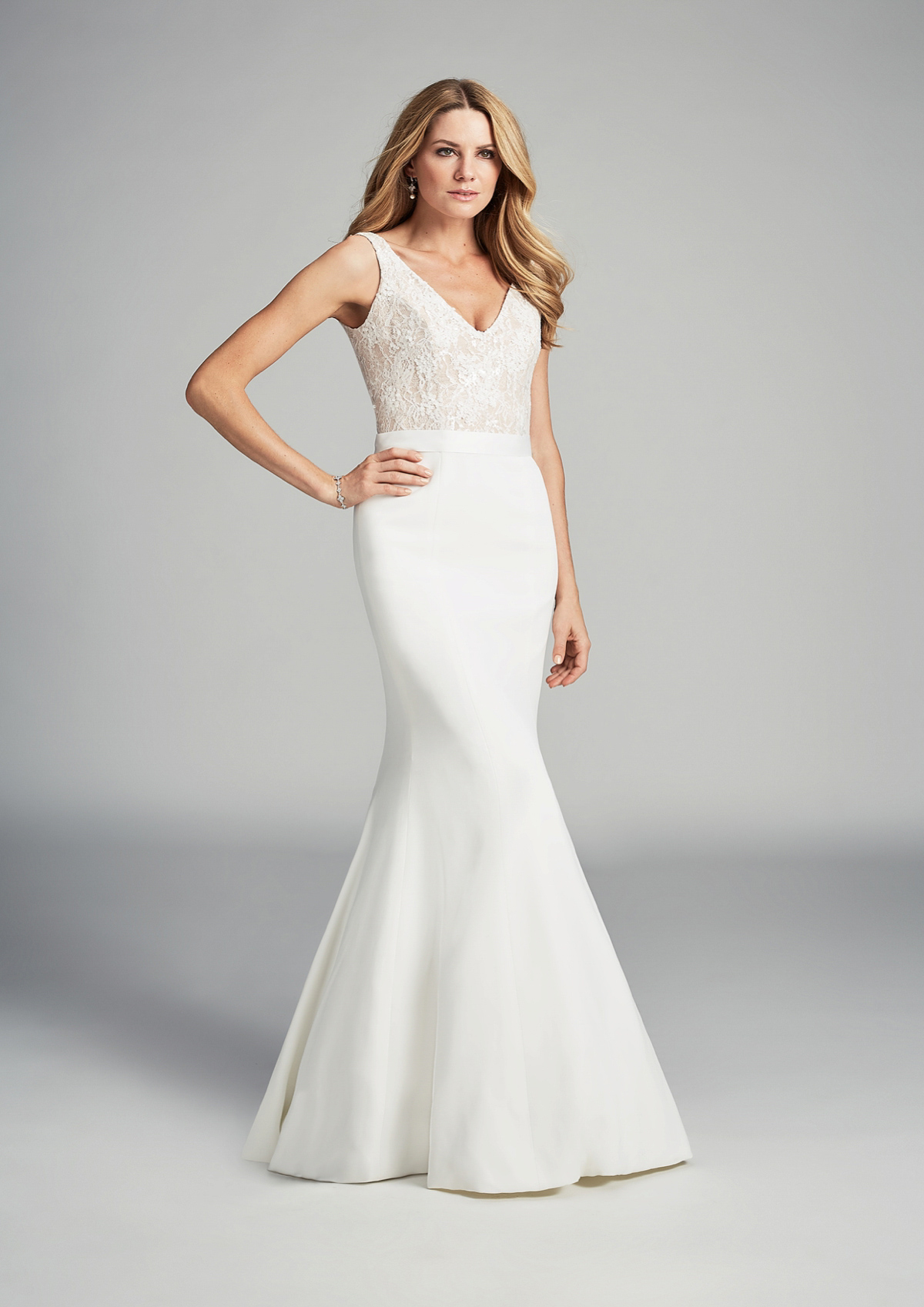 Prices for made to measure wedding gowns by Caroline Castigliano range from £3500-£7000 whilst customised gowns start from £4500 and couture gowns range upwards from £15000. Alternatively, Caroline Castigliano gowns are available from selected stockists around the world for £2500-£3000.
There are no photos with those IDs or post 681538 does not have any attached images!
For more information on wedding gowns by Caroline Castigliano, do take a look at the website. Here you'll find details on stockists, the latest collections, exclusive accessories and much more. You're also able to request your own exclusive appointment at Caroline's flagship Knightsbridge boutique and take a peep at videos from behind the scenes. If you'd like to connect with Caroline and her team online, you can find them on Facebook, Instagram, Twitter and Pinterest.
Love Tamryn x
This is a sponsored post