Happy Sunday everyone, I very much hope this finds you in a relaxed state and enjoying a slow day. If not, stop what you're doing right now and prepare to fall in love with the images I'm about to reveal. The gowns you see here today are from 'The Four Seasons' – the brand new couture bridal collection, launched this week in New York, by one of my favourite ever designers, Claire Pettibone.
I have no idea how Claire does it; as each year passes, she continues to produce a collection that is so fresh, so innovative, so utterly breathtaking and glamorous – every collection different from the last, yet every collection still holding her instantly recognisable design signature of ethereal, feminine, elegant and natural world inspired. I simply could not be more in love with this brand of couture bridal fashion, it's as good as it gets. It's also wonderful to see that once again, Claire turned to our content partner and Little Book For Brides member, Emmy London, who loaned the most exquisite shoes for the launch of this new collection.
"I had this idea for a collection inspired by the four seasons some time ago, and this fall, it all came together. Creating four looks to epitomise the season they represent, while maintaining the versatility to be worn by brides for any time of year, was a really interesting project."
"I was able to immerse myself in the beauty of nature, and delve into the variety of colour, texture, and motifs that have been painted by artists, sung and written about, and even worshiped, over the history of mankind."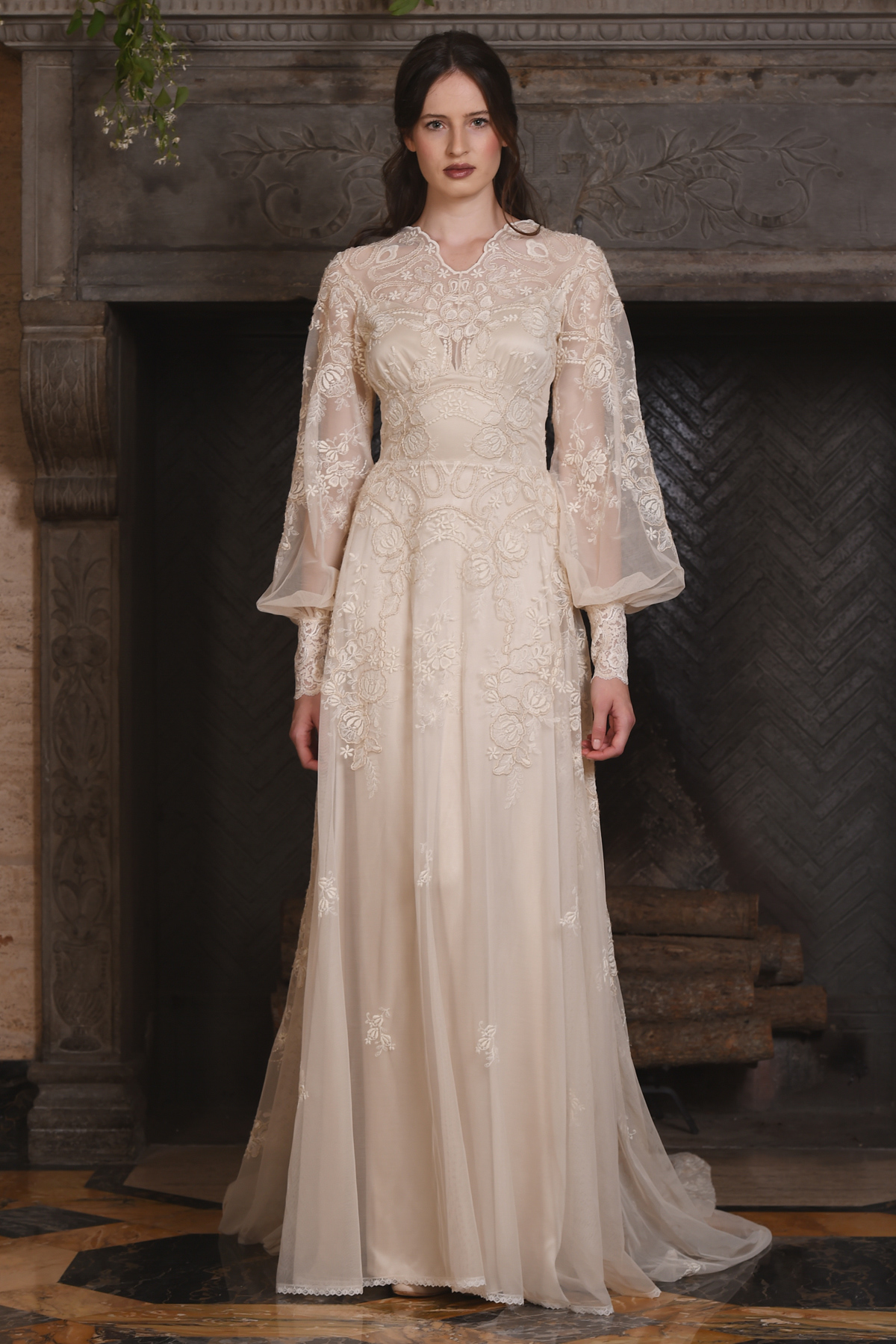 "Honestly, this has been one of my favourite collections to design. I love that each season has a very defined mood, although I believe a dress from spring could certainly be worn for a fall wedding, and a winter gown could be perfect for a summer soiree.""I present this collection as an inspirational starting point, and leave it to the creativity and individual personalities of my brides to make these dresses their own."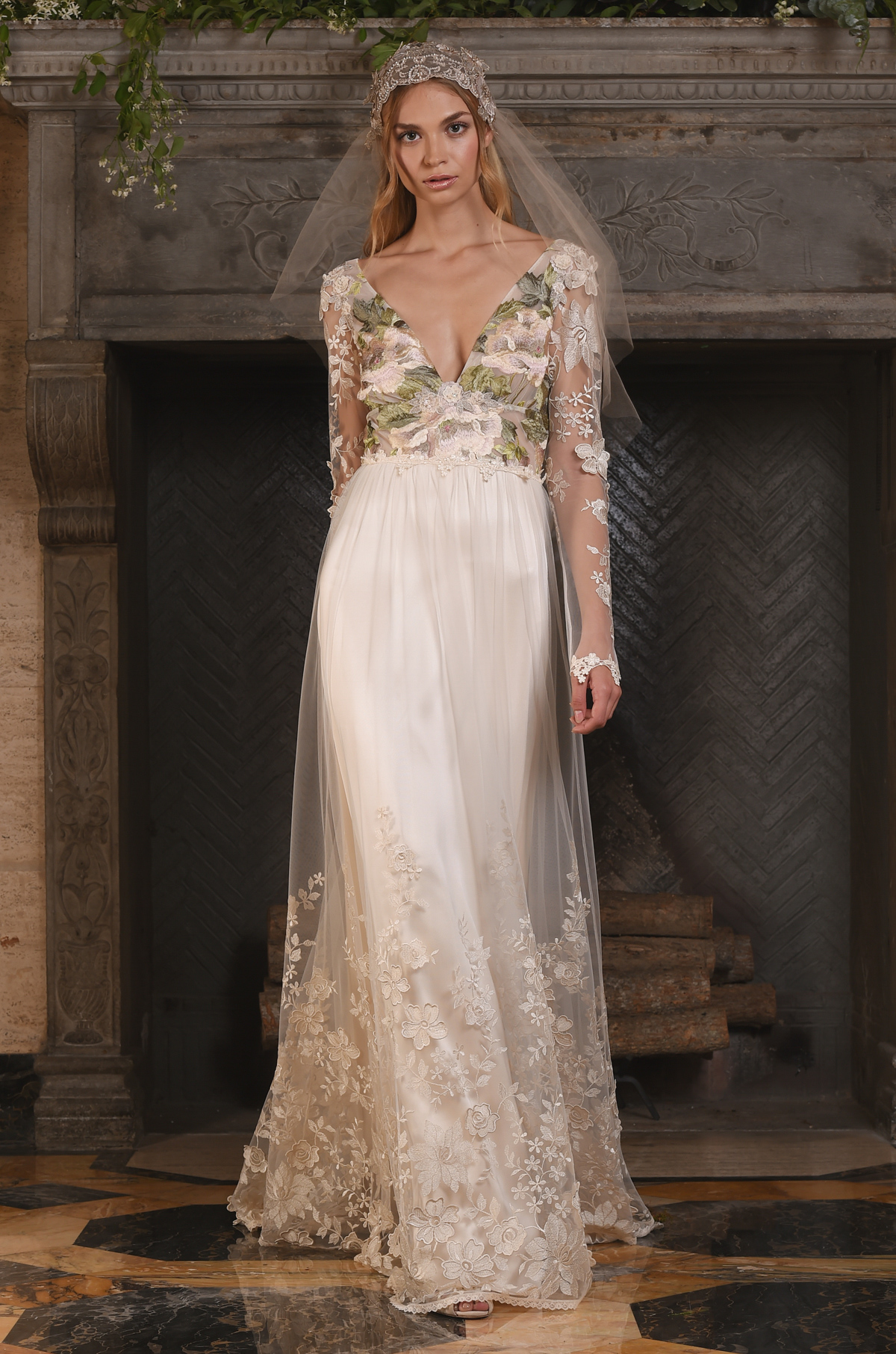 The Four Seasons collection features dresses that are literally blooming from head to toe with delicate floral embroideries, laces and carefully placed appliques. These romantic dresses are a dream for any season, and bring the fresh beauty of Spring to life.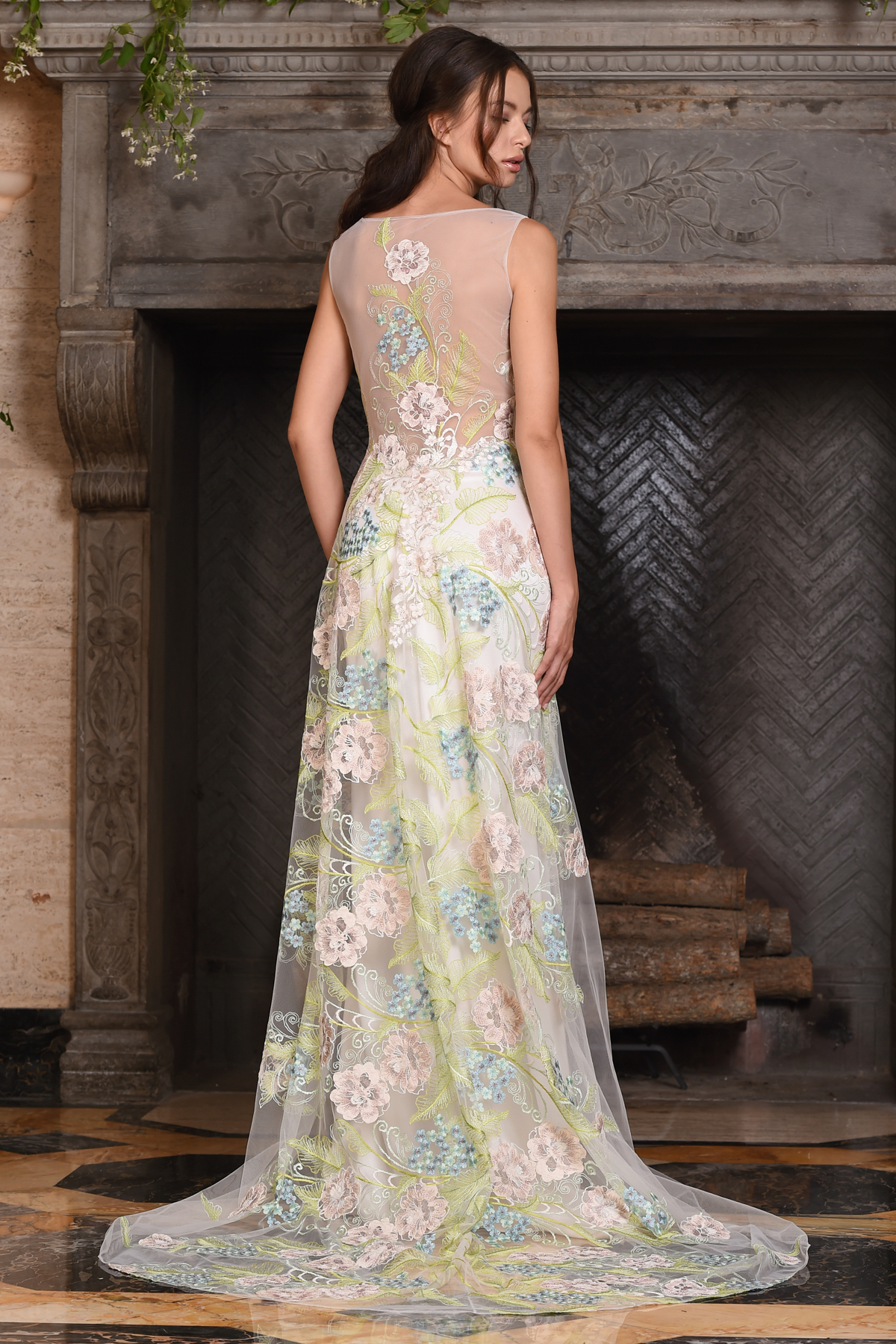 "Picture Lazy Summer days in a grassy meadow with nothing to do, but dream and fall in love. Cotton embroideries, breezy tulle and linen composed with sheer details, intricate touches and a bohemian spirit epitomize the perfect summer mood. There is a mystery about Autumn, and a rich beauty in the changing of the seasons. Texture, detail and a glimmer of precious metals woven into luxurious embroideries and laces offers up a decadent statement for our bride.
My Four Seasons collection captures a time of quiet reflection, snow dusted on winter's branches, and a touch of sparkle create the magic of Winter. Elaborate embroideries, layers of lace and tulle, and the subtle shimmer of sequins and crystals are statement pieces for any season."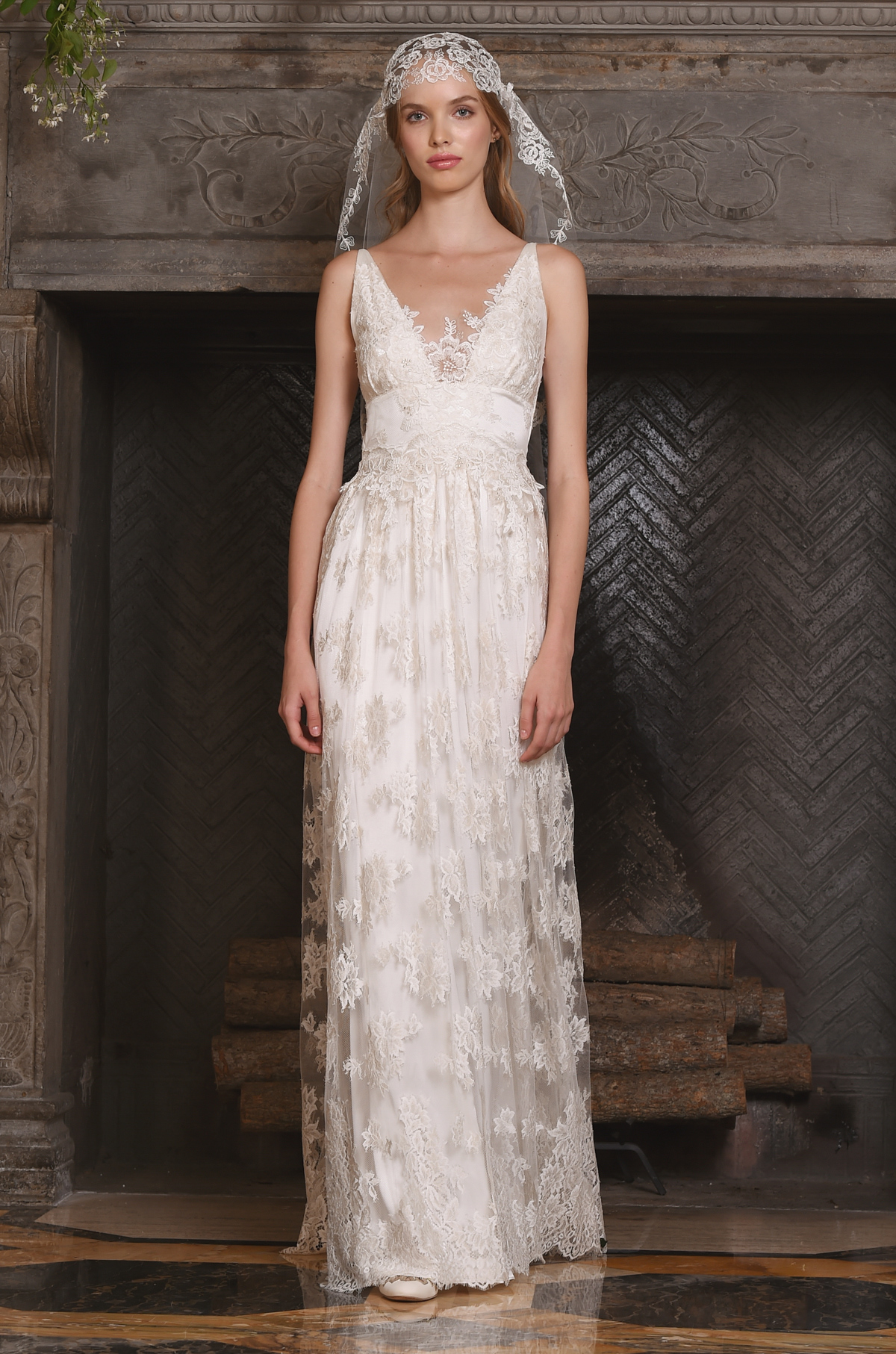 "I worked with some amazing creative talents to bring the story of The Four Seasons to life. Type A Society came up with amazing styled vignettes to represent each season, and The Southern Table and Something Vintage Rentals brought that vision into The Academy Mansion where we transformed this historic home into a celebration of the seasons.
Guests were given exquisite laser-cut programs by Two Paper Dolls, to guide them on their stroll from room to room. The entrance held my newest couture engagement rings for Trumpet & Horn, and then the exhibition opened into an enchanted journey through the seasons."
"We enlisted Alchemiq Catering maestro mixologist Igor Zukowiec to create two signature Ketel One cocktails, 'Solstice', with freshly blended watermelon, chamomile and a dash of citric, and 'Equinox', with muddled blackberries, sage, ginger and a dash of lavender – yum! 
The models were styled by my favorite glam squad. Viviana Martin led up the team for Kevyn Aucoin and Linzee Katzman for Ted Gibson. Our brides-to-be had lush lashes, glowing skin, and each season, a signature lip color with subtle shimmer. Hair was styled in a soft, wavy classic bridal look. We slipped on some gorgeous Emmy London shoes, which are always a perfect match to my collection, added a few veils and headpieces I designed to complement the gowns, and the story was complete."
"There to capture it all, were some of my favorite photographers. I enlisted one photographer for each season, and I love how each artist's style comes through with the setting and mood. Kayla Barker captured that light, airy freshness of Spring, Judy Pak brought a warm sensuality to Summer, Dan O'Day portrayed the mystery of Autumn, and Kayla Barker's Winter is truly a wonderland! Sawyer Baird was with us to photograph the beautiful rings up close and in detail.
It was really an honour collaborating with such an amazing team of creatives who brought this all to fruition, and I hope you enjoy our interpretation of The Four Seasons."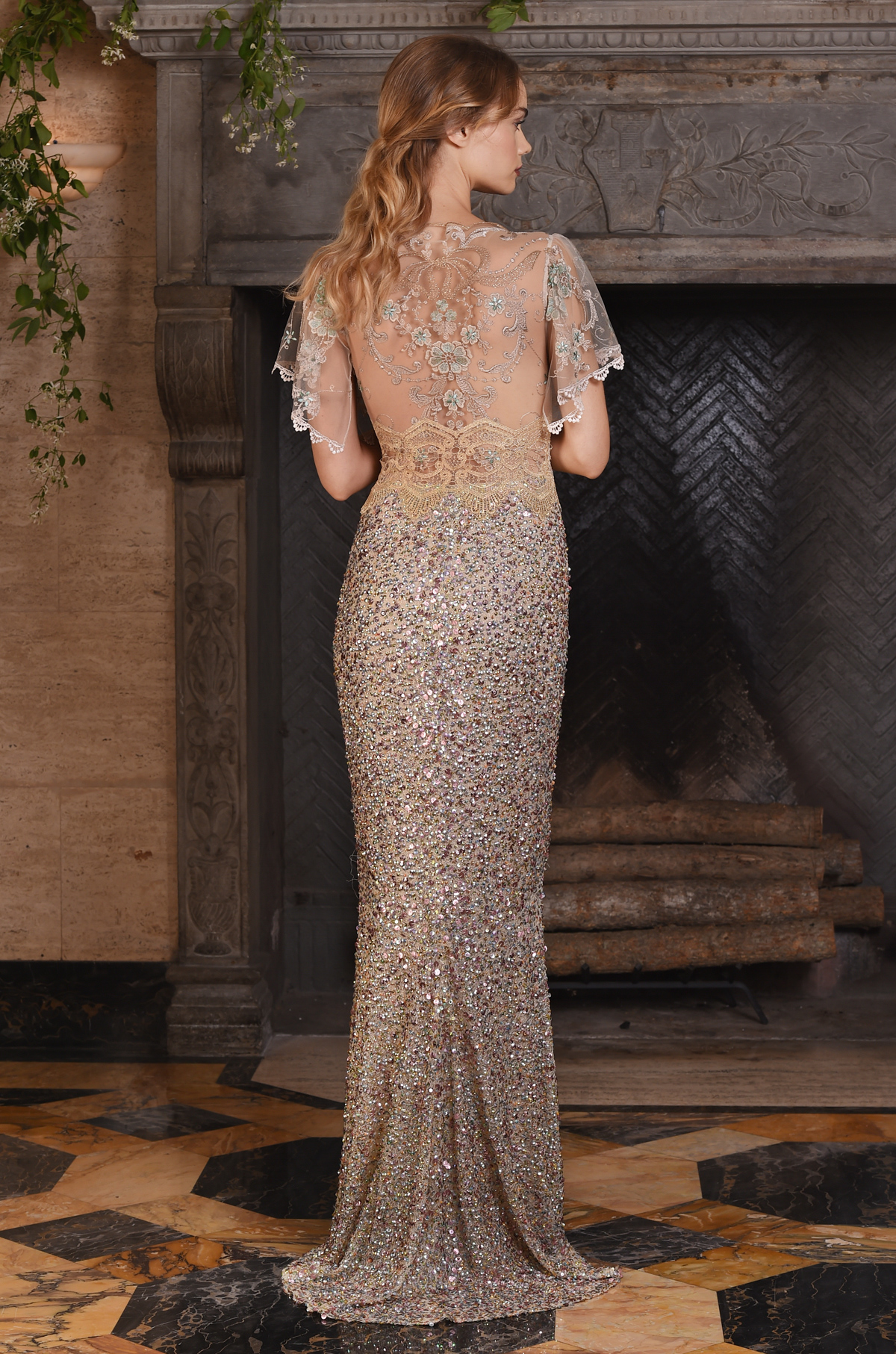 Top 2 gowns; Nightingale + Zodiac
I know that our readers are huge fans of Claire Pettibone, you only need browse through this glorious collection of weddings to find evidence of this. For those brides who adore these gowns but whose budget might not be able to stretch to one of Claire Pettibone's couture gowns, are you aware that Claire also has a diffusion line called Romantique?
I would love to know if you've fallen in love with any of these gowns? You can find out more about Claire Pettibone by visiting her website at clairepettibone.com. Claire also has a really lovely Instagram feed.
Readers, if you're looking for your nearest UK stockist, see Claire's listing in our beautiful wedding directory, Little Book For Brides.
Love Annabel x