Long time readers will know that here at Love My Dress, it's the personal touches and storytelling aspect of our features that keep our readers coming back for more (you can read more about this in Annabel's recent '7 years of blogging reflective post here).  We adore weddings that reflect the couple's own values and what is important to them – this was paticularly important to Laura and Ben when they were planning their own wedding. Laura, a primary school teacher and Ben, an NHS manager were married in July at Eversholt Church and Eversholt Hall. The whole setting is one lovely, laidback and charming, in a quintessentially English kind-of-way, affair. Guests strolled from the church to the village hall and across the cricket pitch where Ben is captain of the team – the wedding party even played a spot of cricket during the reception!
Photographer Nigel Edgecombe captured all of the action including Laura and her best ladies donning wellies for some fun and girly photos outside.
"We very much wanted our wedding to reflect us as individuals, a couple and who we truly are as people. The day was so important to us (and our long awaiting families) that we wanted it to be a celebration from start to finish as well as marking the next chapter of our lives."
Photography by Nigel Edgecombe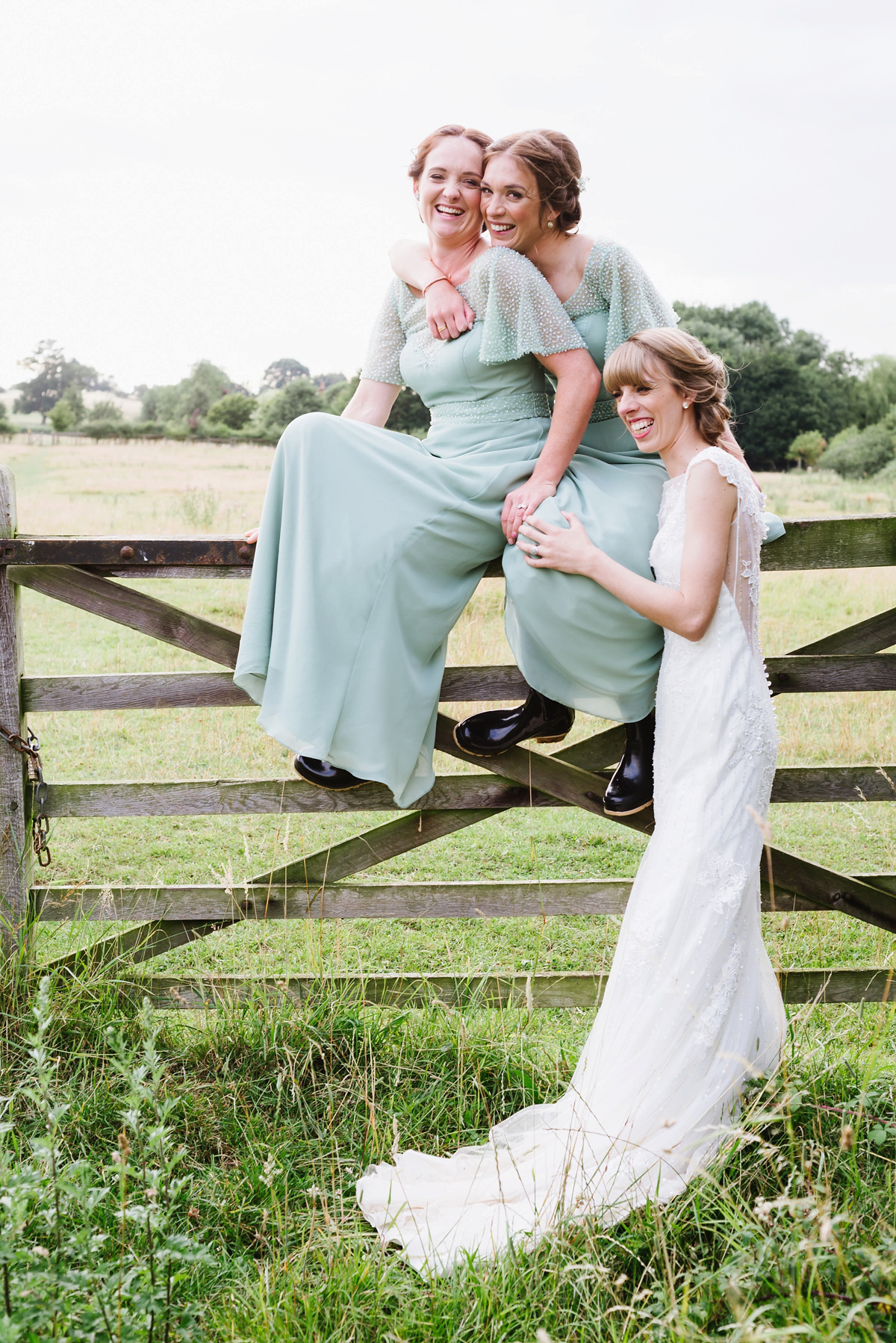 Laura is a picture of joy and elegance in her gorgeous Maggie Sottero dress purchased from Serendipity in Weedon. The bride wore her hair in a swept back style by Hannah at The Beehive Salon with a Lucie Green Bridal hairpiece."I loved the style and how it worked with my body shape. It felt perfect as soon as I put it on."
A spritz of Lovestruck by Vera Wang, which reminds them of being on holiday and some jewellery from family members and Laura was ready to go and marry Ben.
"Ben and I were originally set up on a blind date. We had a wonderful first date and got on like a house on fire (after initial reservations and desires to get out of said date by me!)."
"We finished university, explored the world and bought a house before Ben proposed eight years later. We got married two and a half years later."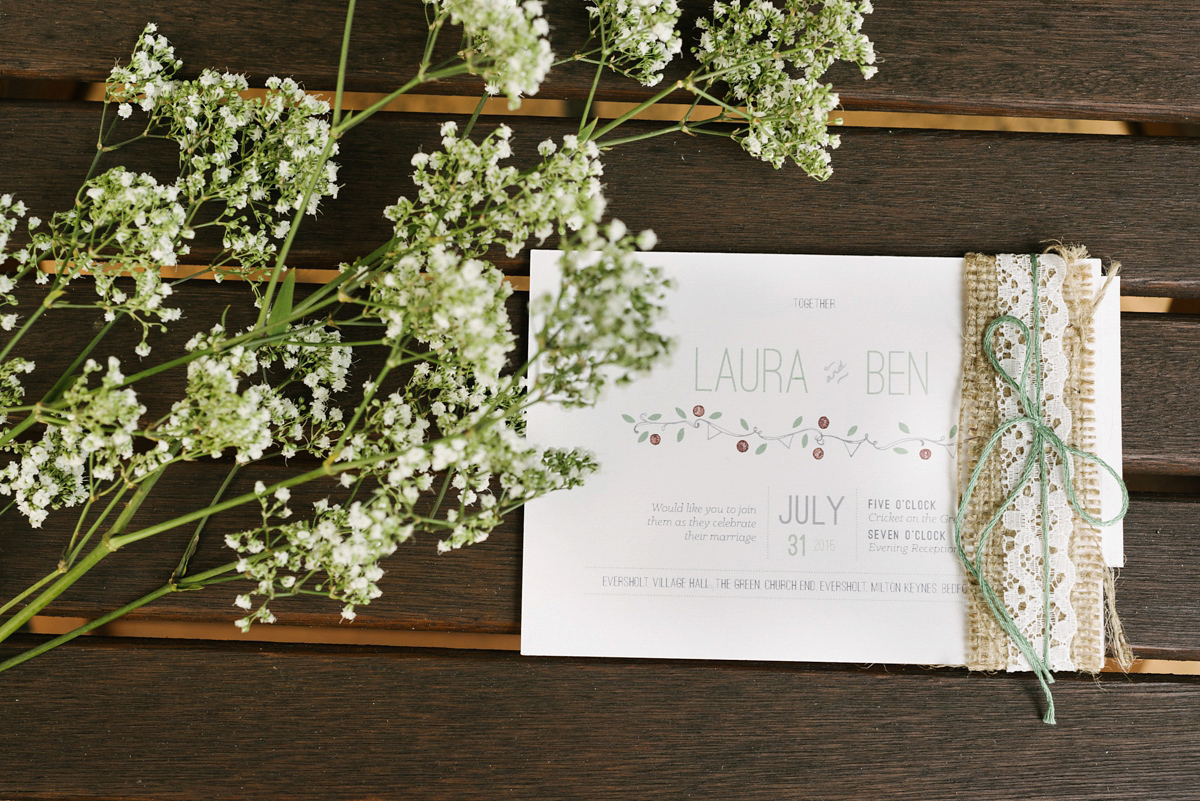 The bridesmaids wore beautiful light green dresses designed in conjunction with and made by Estilo Moda Bridal with a pair of Kurt Geiger sandals.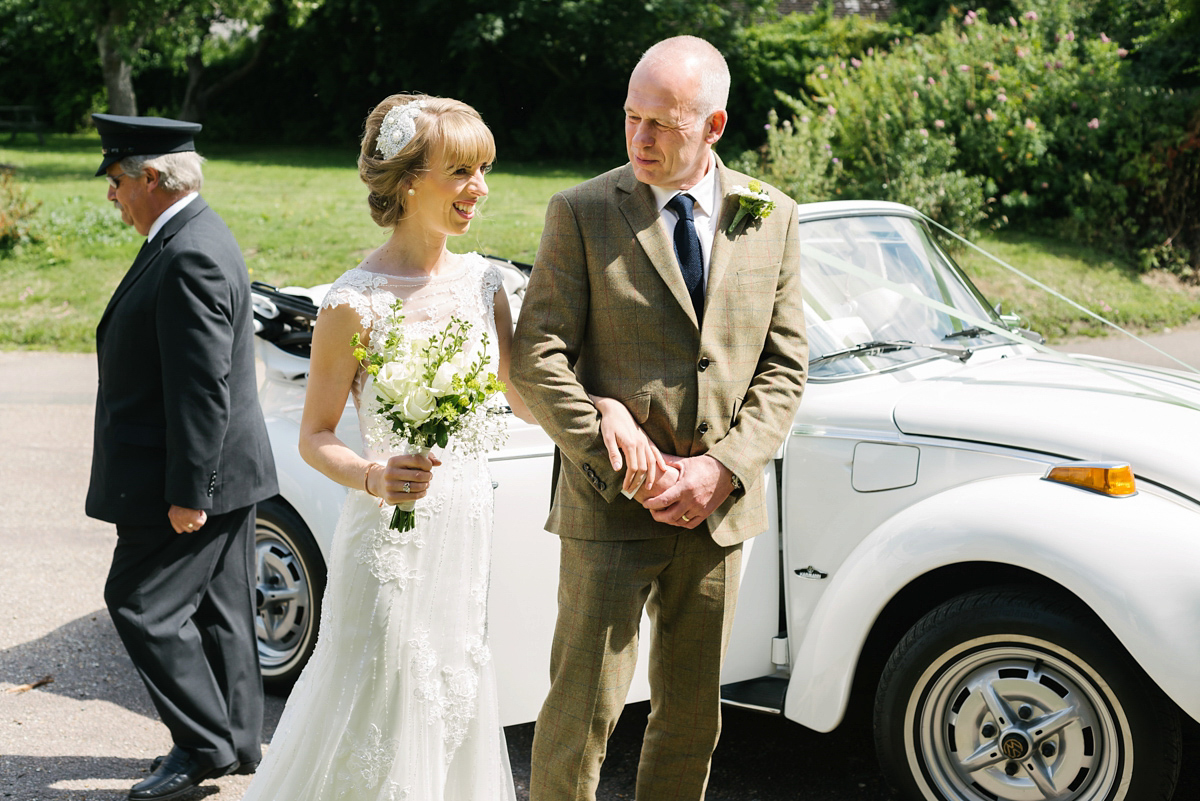 "The flowers in the church, buttonholes and bouquets were all created by the church warden, Rita and the other flowers were sourced at the local farmer's market and arranged by myself and our many helpers the night before."
"We wanted a natural feel to the flowers to compliment the whole day, we enjoy having fresh flowers in our house and this was reflected in the arrangements."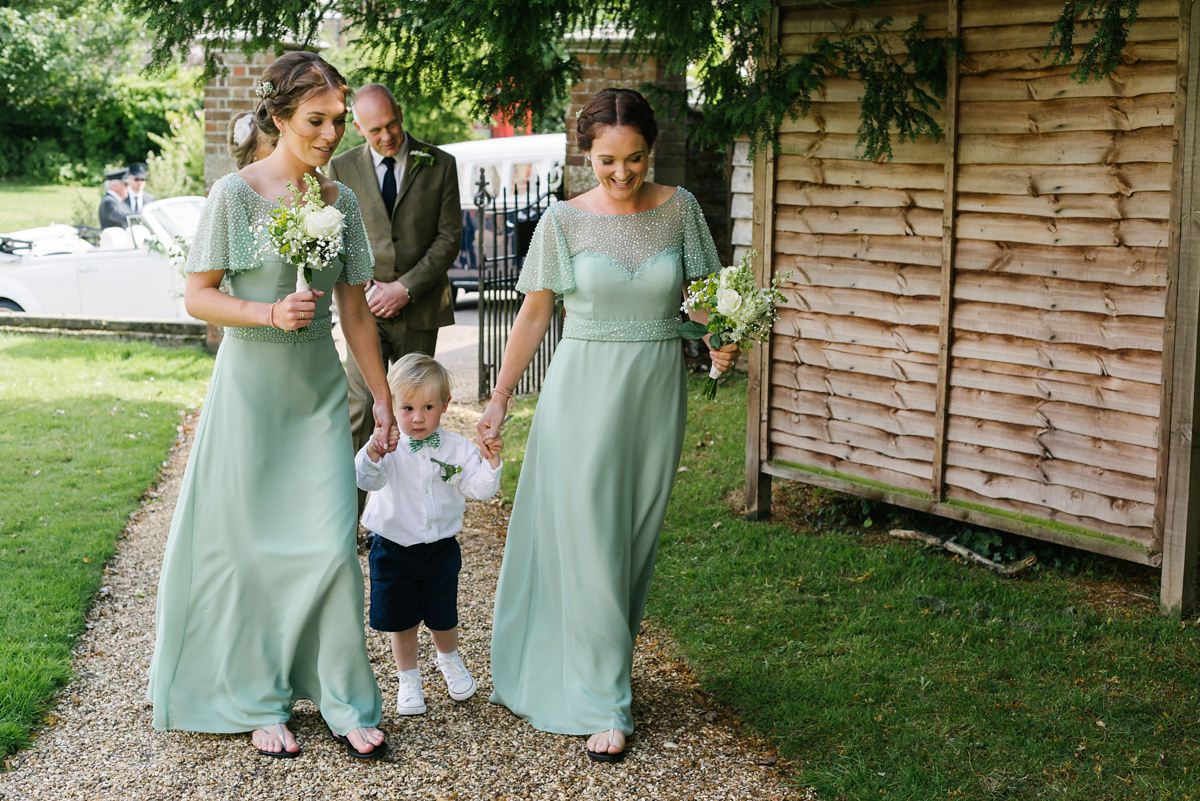 "My Dad walked me into the ceremony to 'You've Got The Love', sung acoustically by Richie. He sang 'Feel The Love' by Rudimental as we were leaving the church as newlyweds."
Ben and his brothers wore smart three-piece suits from Moss Bros with green ties and pocket squares from Swagger and Swoon to match the bridesmaids and the little page boys look so cute in their co-ordinating Ralph Lauren outfits.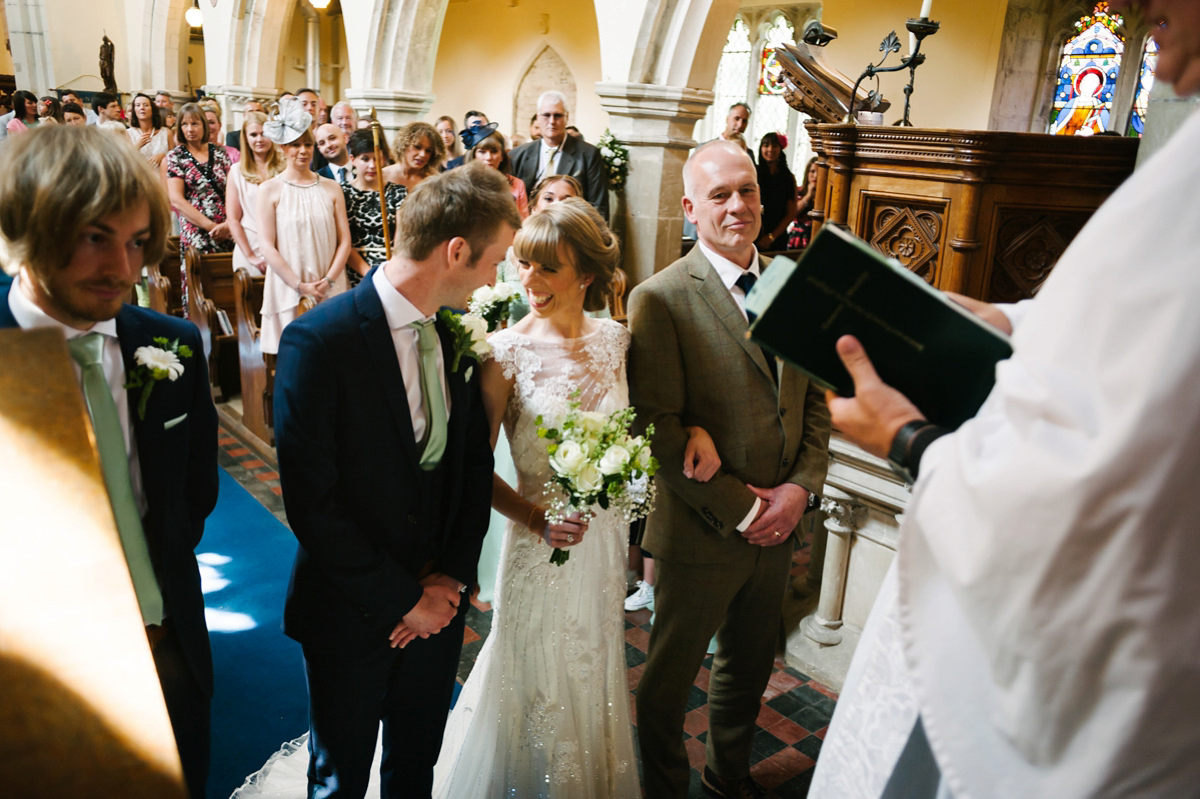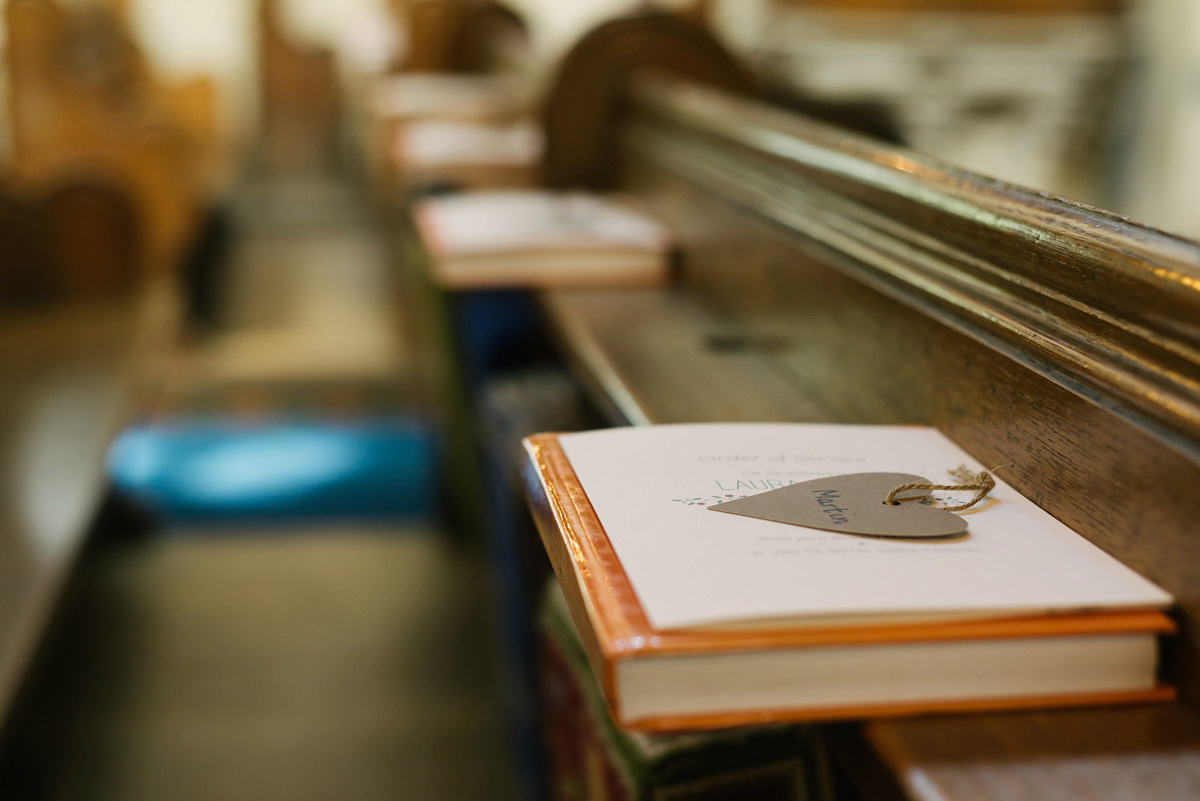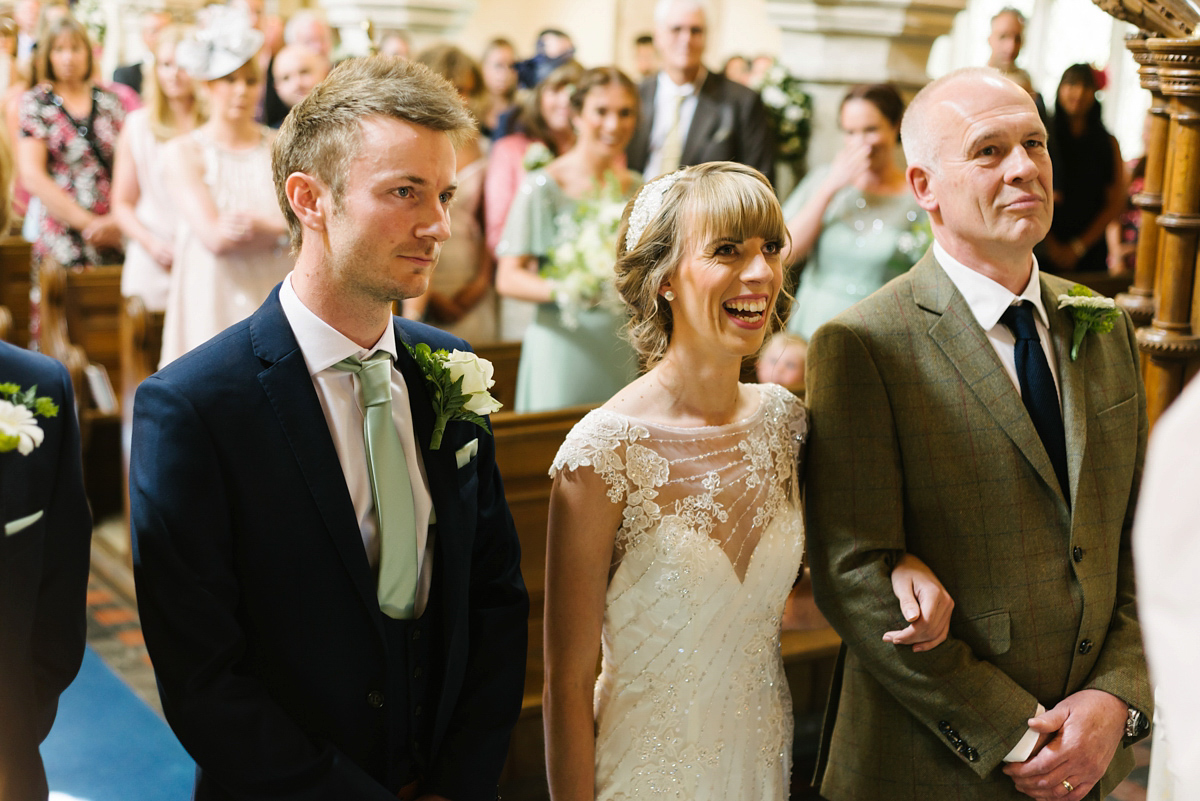 The couple chose two readings for their ceremony, New Testament Peter 3:8-12a and 'I Will Be Here' by Steven Curtis Chapman.
If in the morning when you wake,
If the sun does not appear,
I will be here.
If in the dark we lose sight of love,
Hold my hand and have no fear,
I will be here…
…I will be here,
And you can cry on my shoulder,
When the mirror tells us we're older.
I will hold you, to watch you grow in beauty,
And tell you all the things you are to me.
We'll be together and I will be here.
I will be true to the promises I've made,
To you and to the one who gave you to me.
I will be here.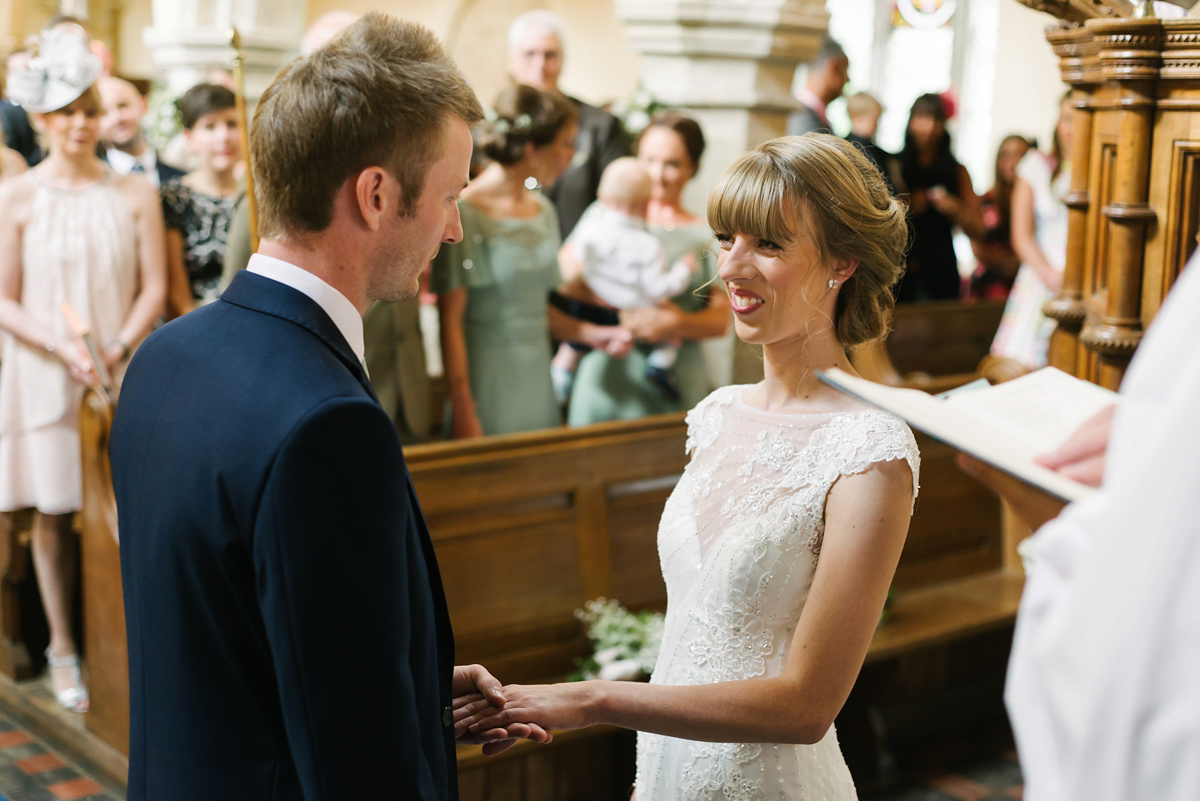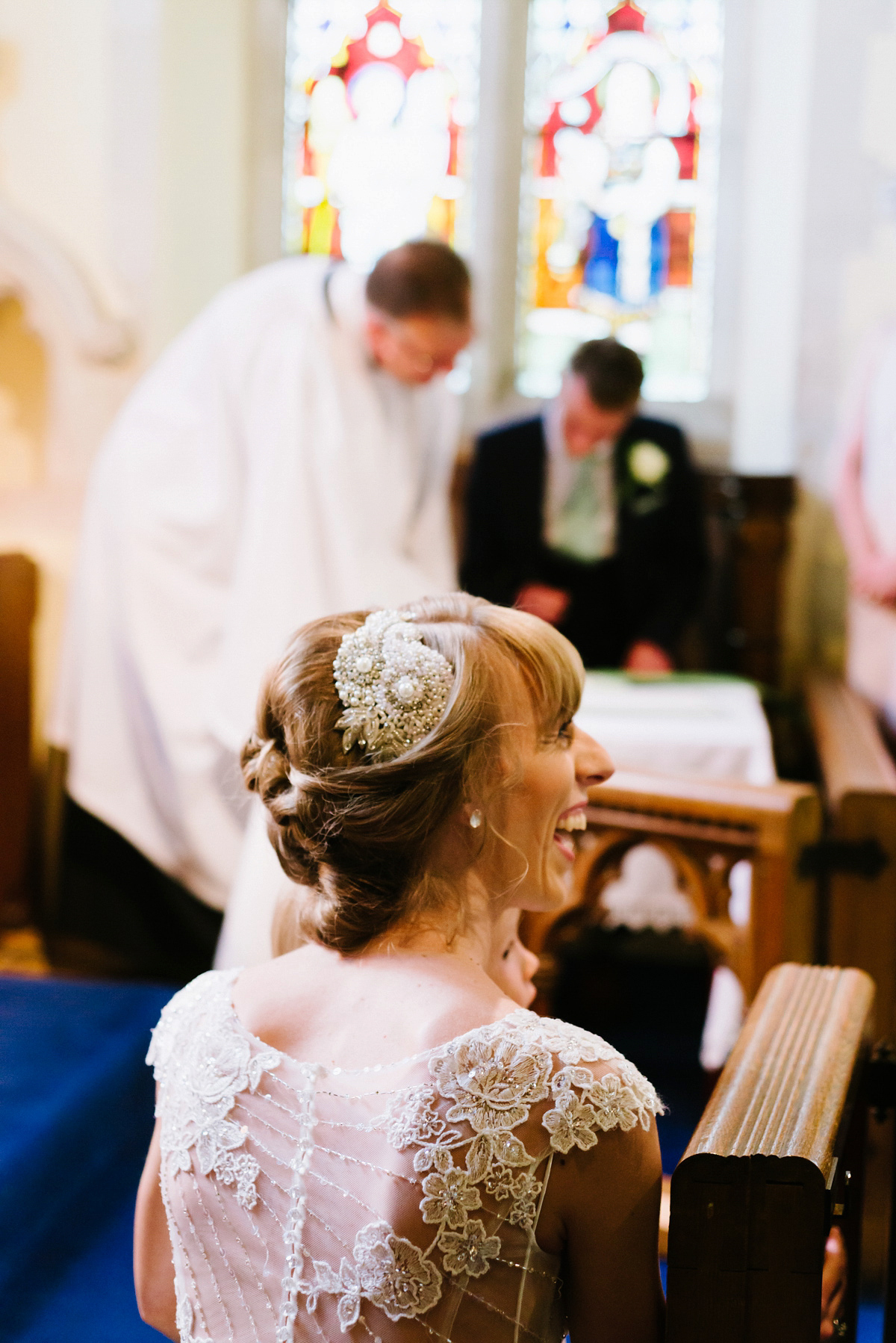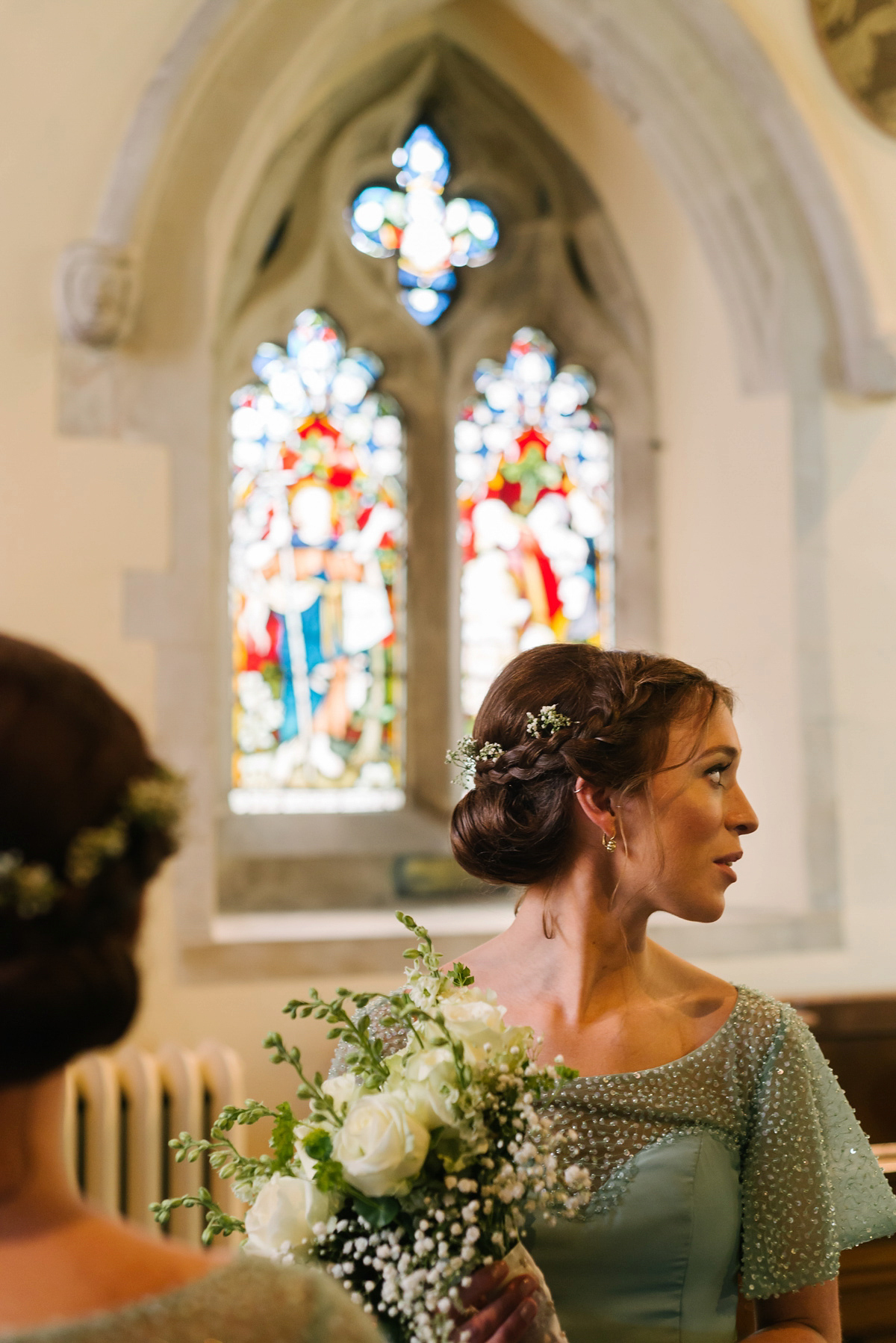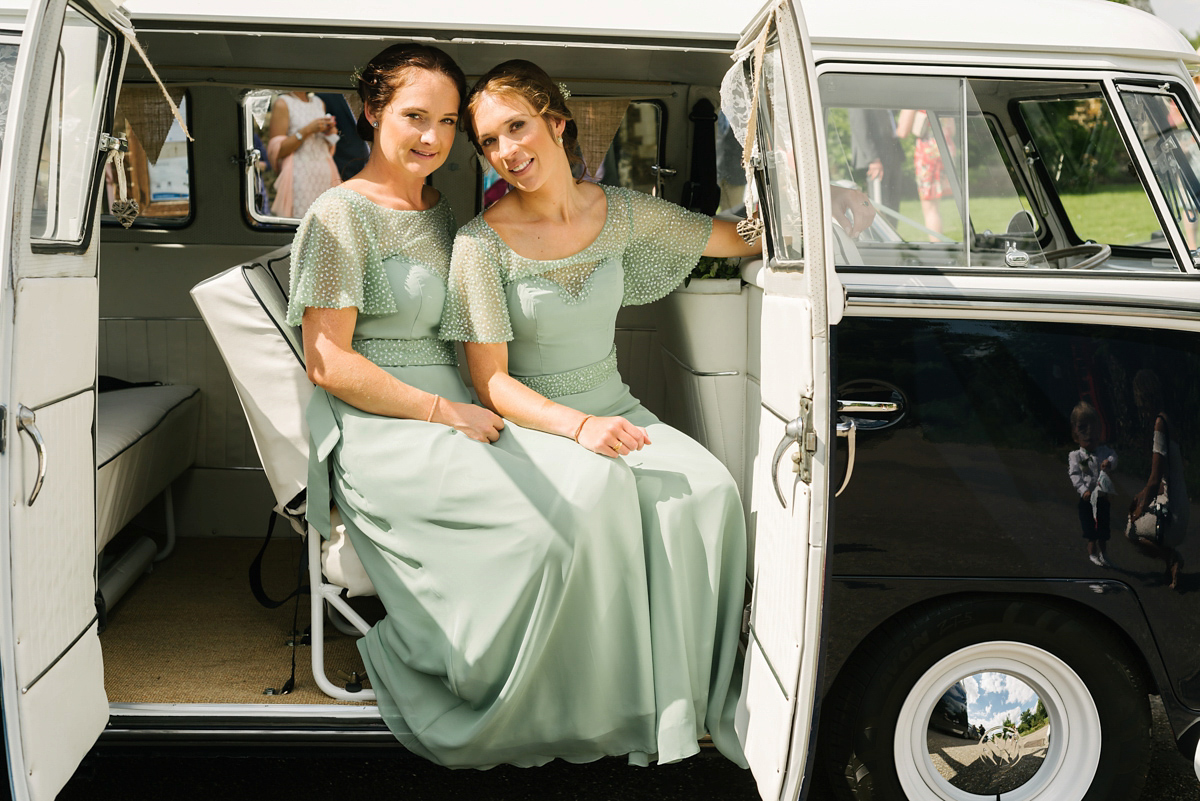 "A wonderful friend made the invites, table plan, order of service. For favours we made a CD of some of our favourite songs throughout our journey together."
"We ordered vinyl style CDs which Ben copied the songs onto and then I wrapped each one individually using twine and hand stamped chalkboard tags."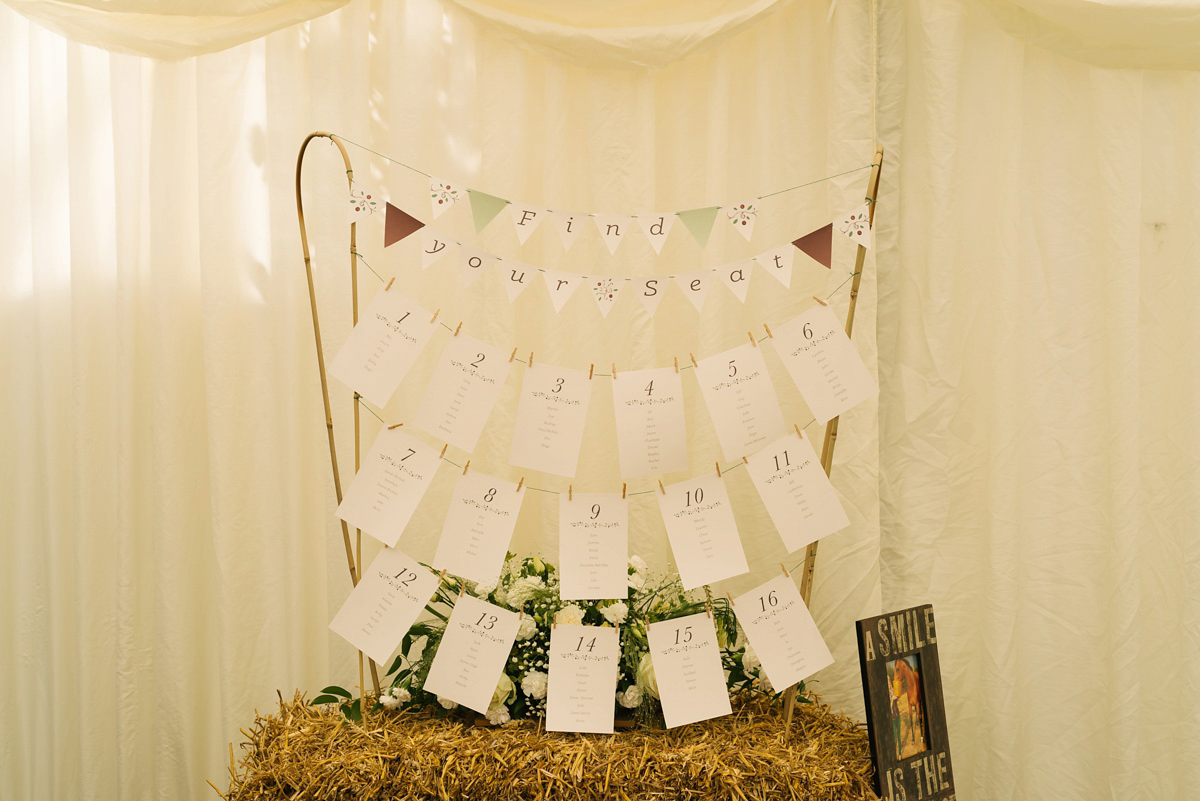 "We wanted a cake that could be enjoyed by many so we decided to have a two tier cutting cake and then cupcakes in a variety of flavours from Jamie Bakes Cakes. The natural vintage feel of the cake blended with the rest of the table settings."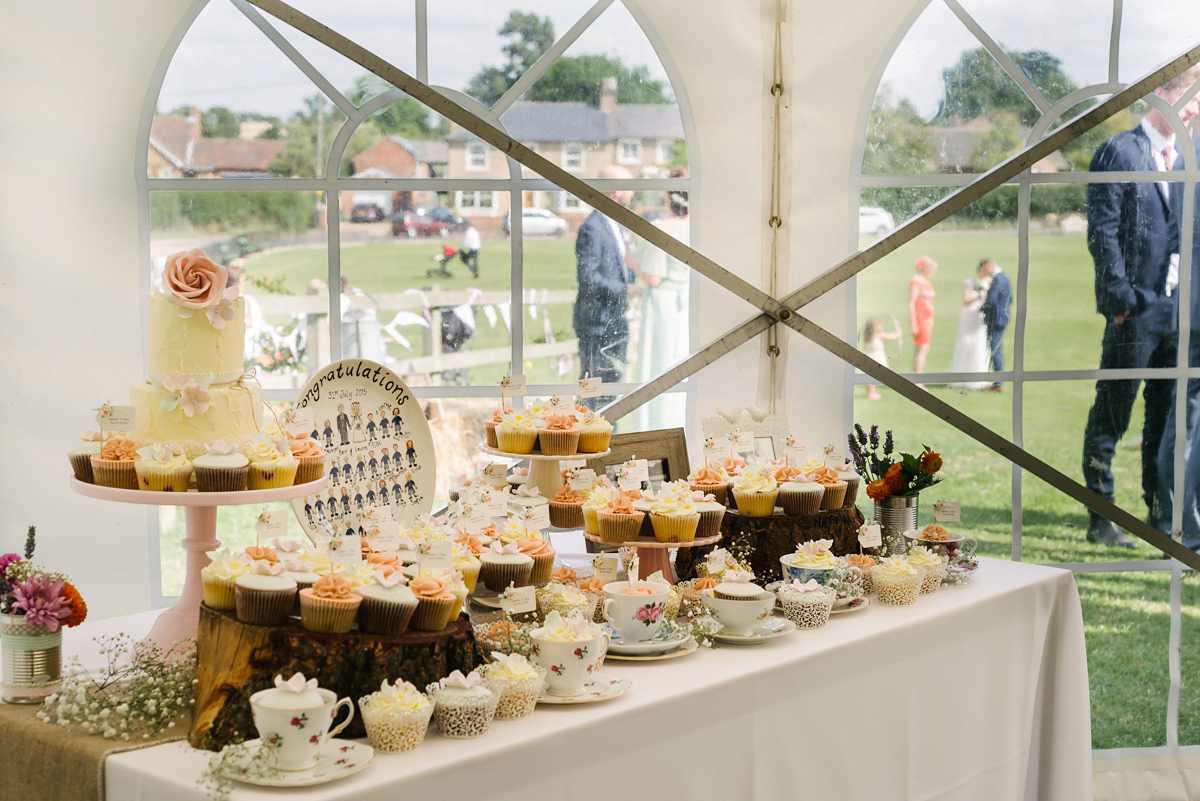 The couple used an array of props and hand made a number of items for the decor of the reception room.
"We used photos from our 11 years of dating, props from Pip'n'Mix, a local company, logs cut by a friend, hessian cutlery holders sourced online, table numbers carved by Tom on Etsy, bunting made by ourselves, friends and children in my class, fairy lights, rose bushes, straw bales, garden games, vintage photo booth props, hessian chair sashes, hand decorated jars (lovingly made with my sister and her friend), a plate made by my class with their drawings on, wicker baskets, horseshoes, galvanised jugs."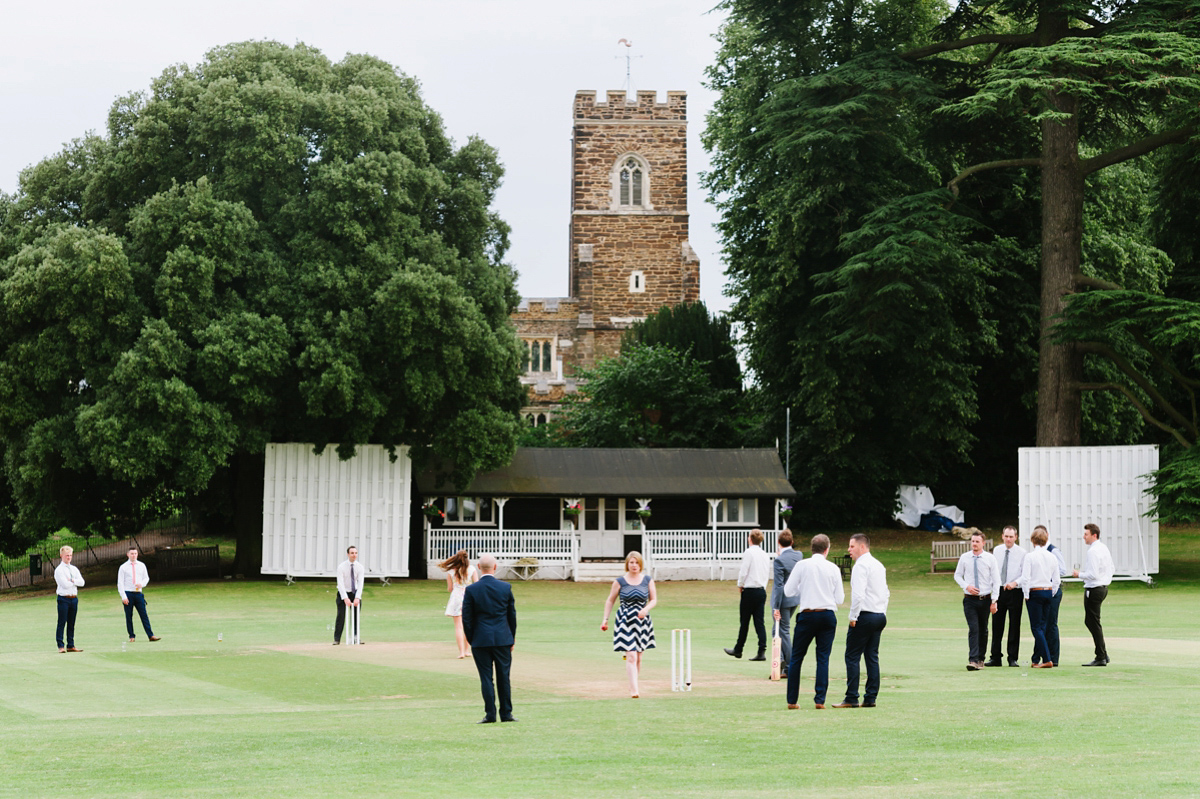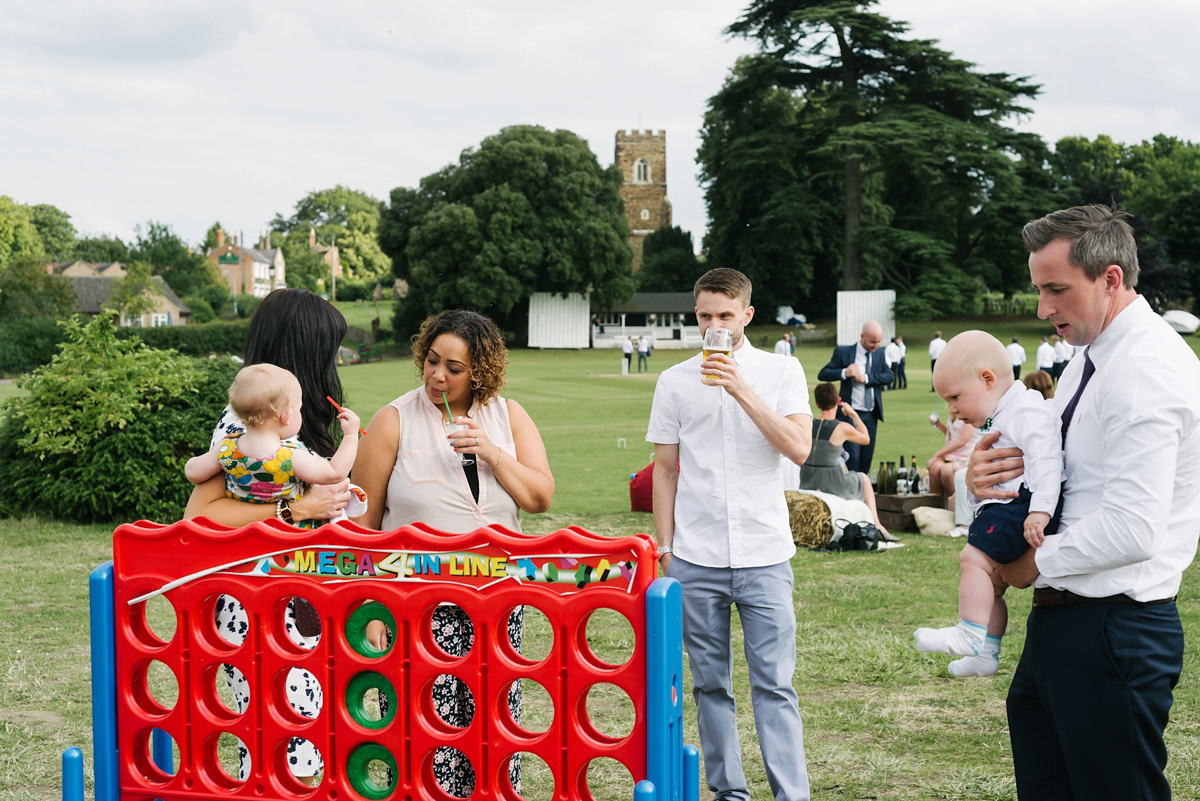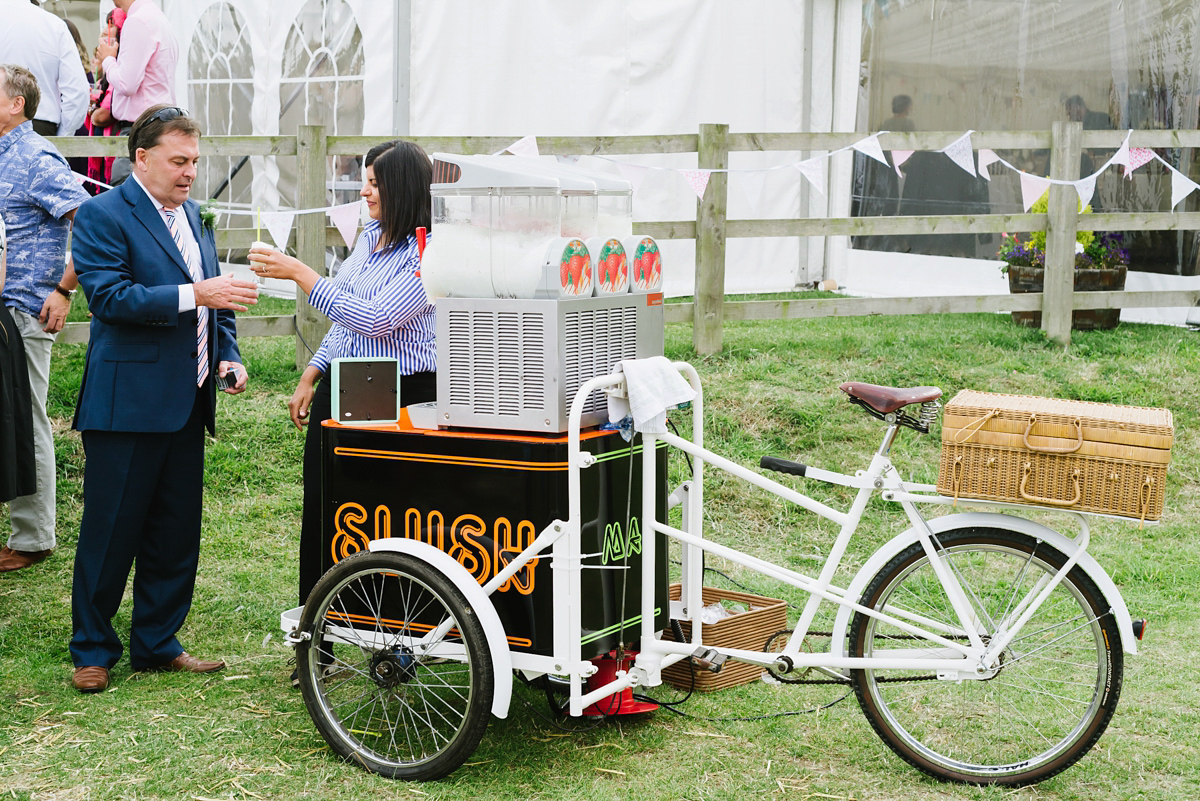 The couple chose Nigel Edgecombe to tell the story of their wedding and they are full of praise for him.
"We had an immediate sense of Nigel's utter determination to capture the perfect moments and details through the lens of his camera. He listened intently to our ideas and plans for the day without thinking we were slightly bonkers, and was incredibly excited about our vision. He put us at immediate ease in front of the camera during our engagement shoot (for me this isn't easy) and the results were amazing."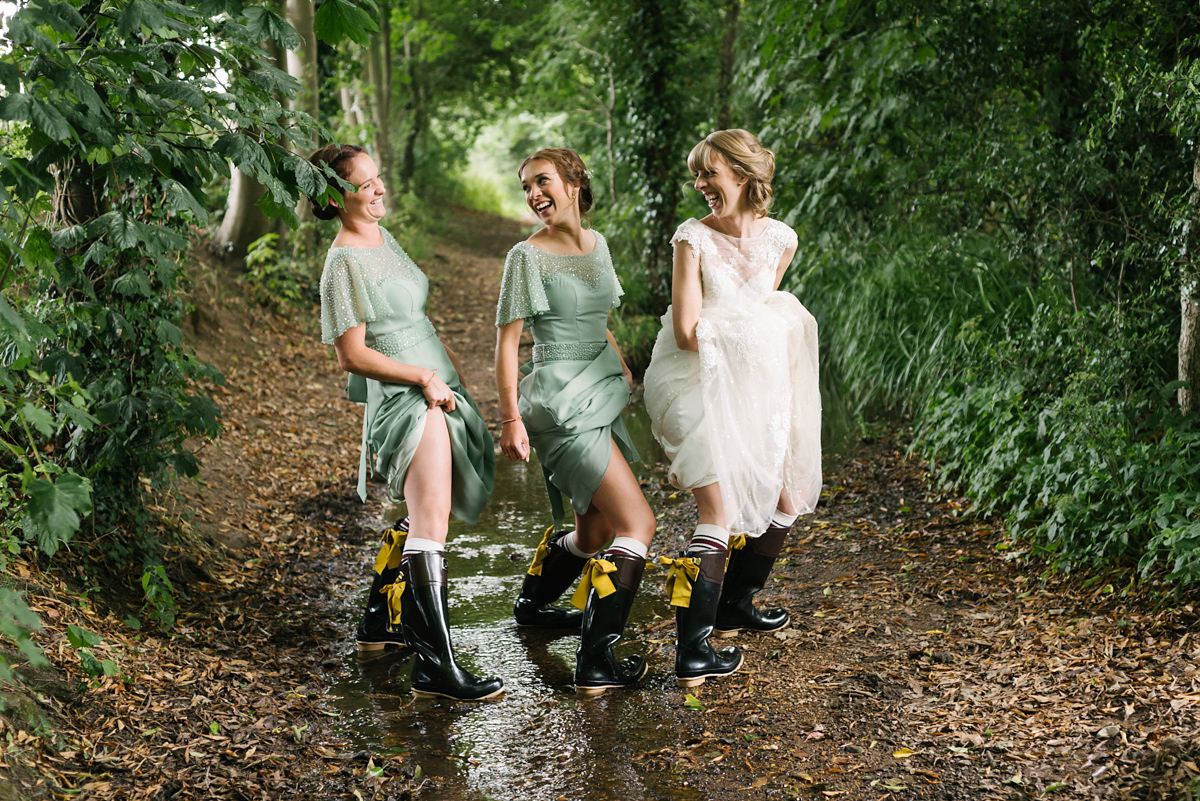 "On our wedding day we were completely comfortable from the word go and his style and sense of humour meant that our true personalities came through."
"His style enabled our special day to be captured truly, our emotions, laughter, love and the intricacies that we worked so hard for were noticed and appreciated in so many different ways."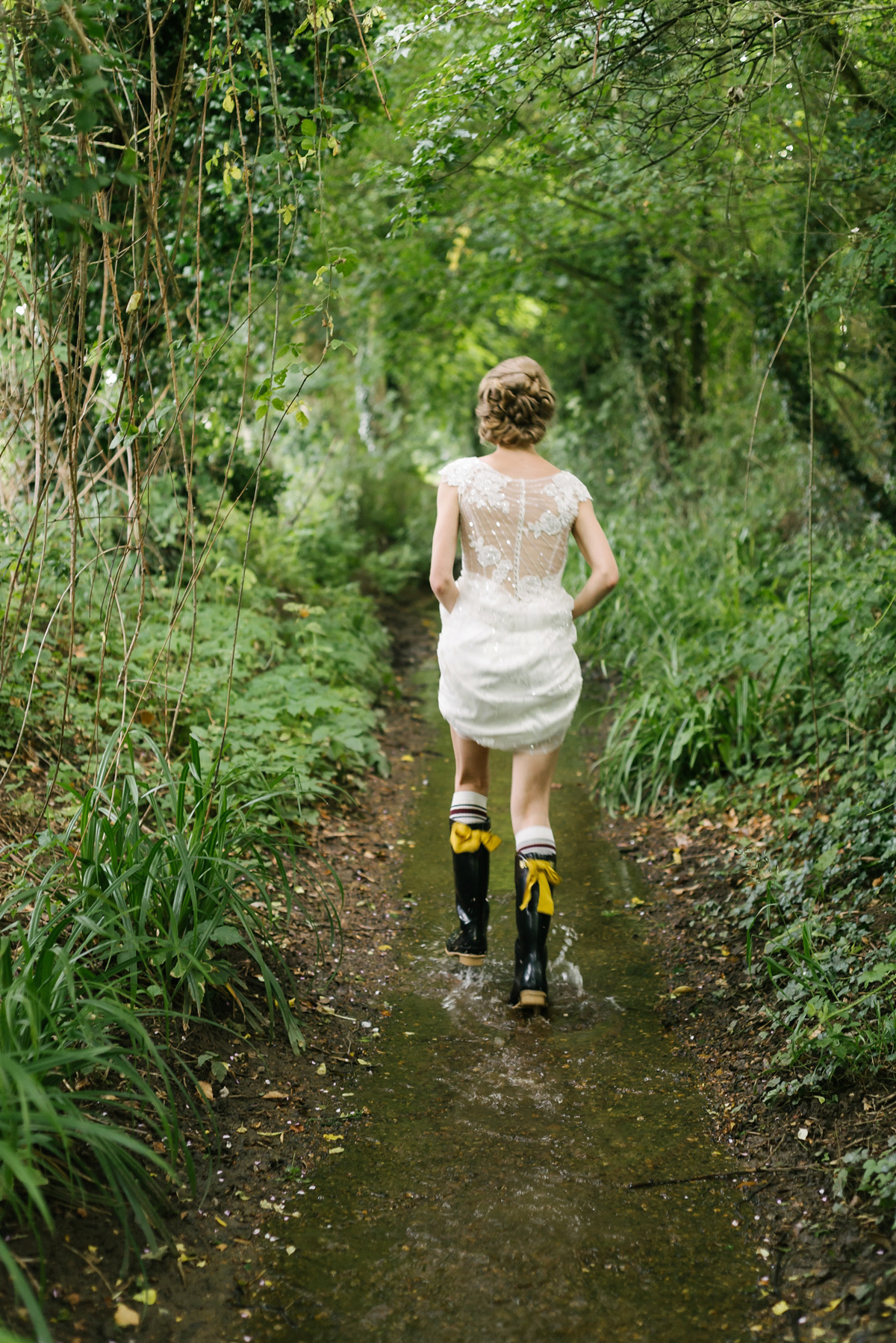 "He created some stunning shots and we adore looking back through them now as well as displaying them around our home. Family and friends always comment on the true connection they can see between us and how perfectly the shots reflect the spirit of our day."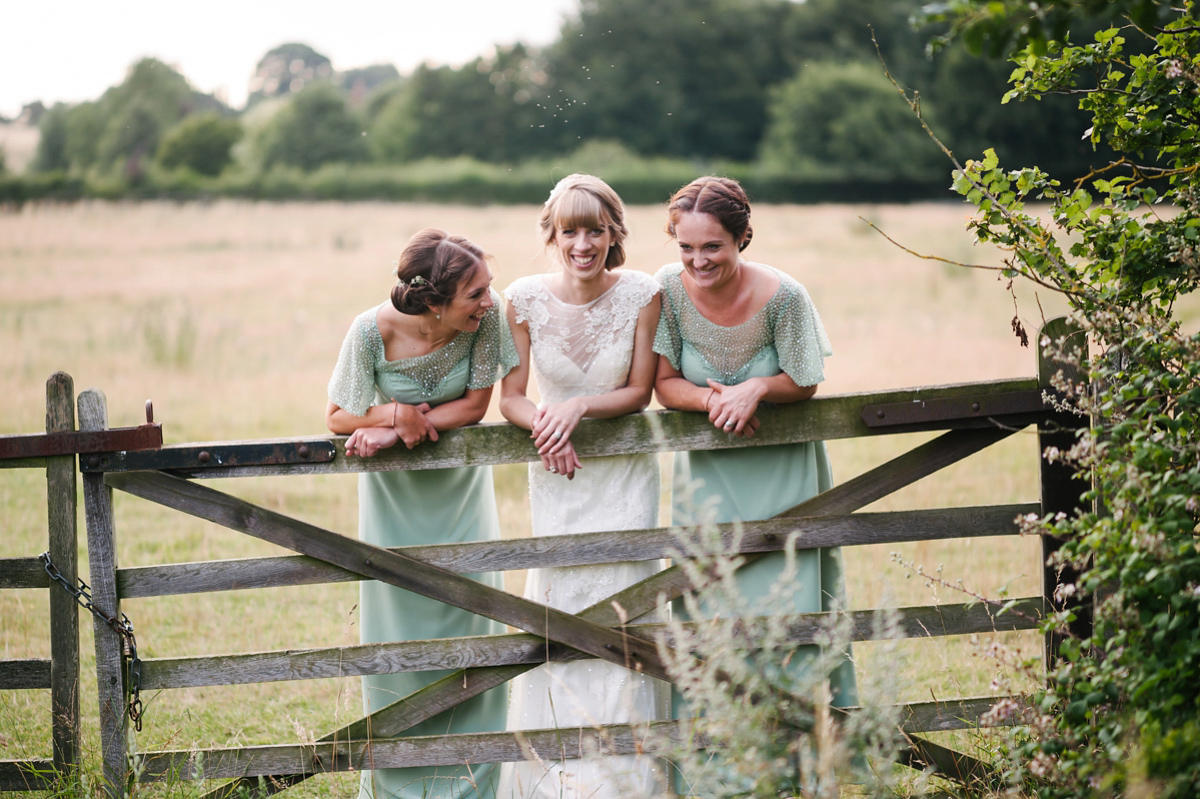 "Nigel captured some very special moments that are so personal to us, those stolen moments that may have been lost if he hadn't placed himself in completely the perfect spots throughout the entire day."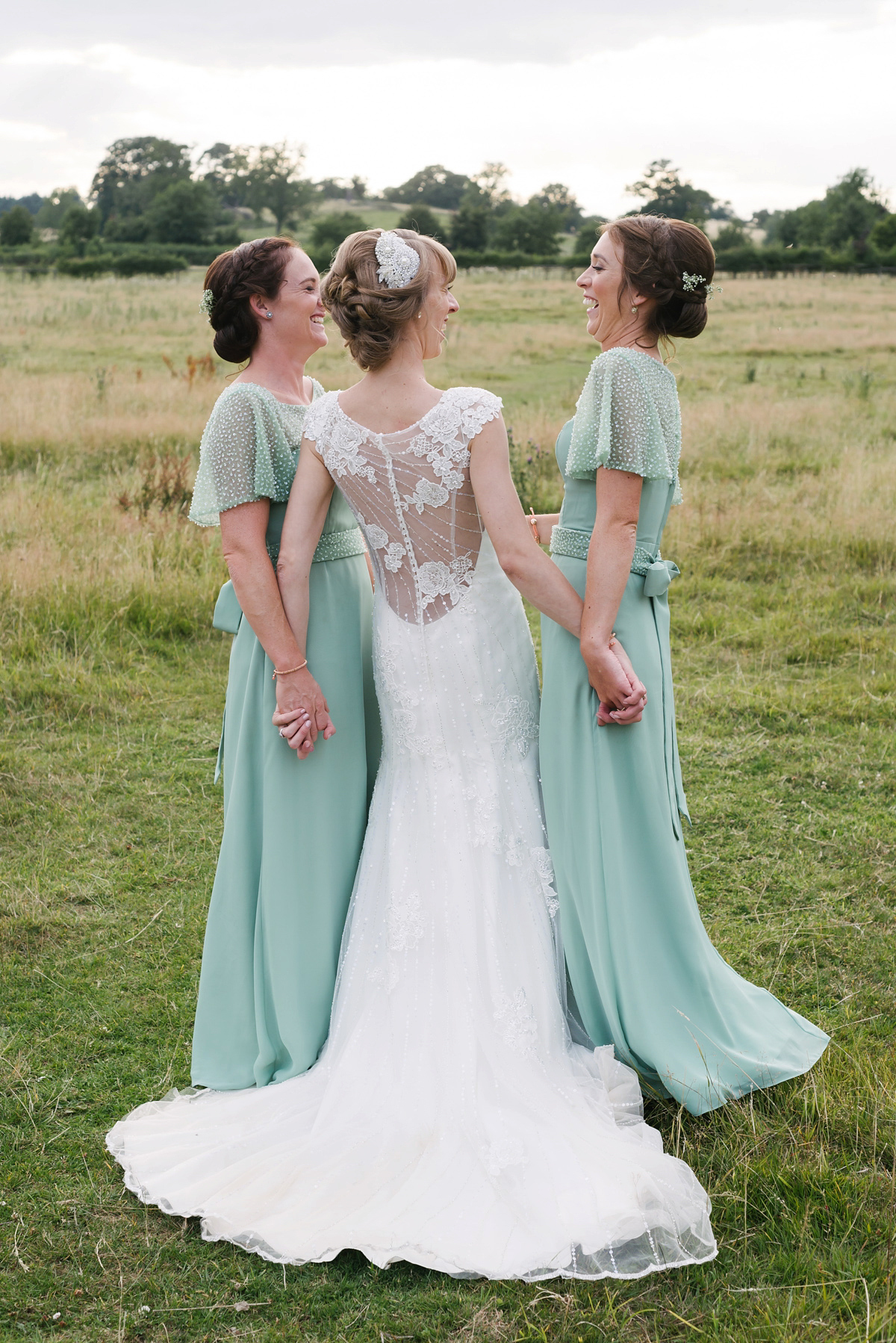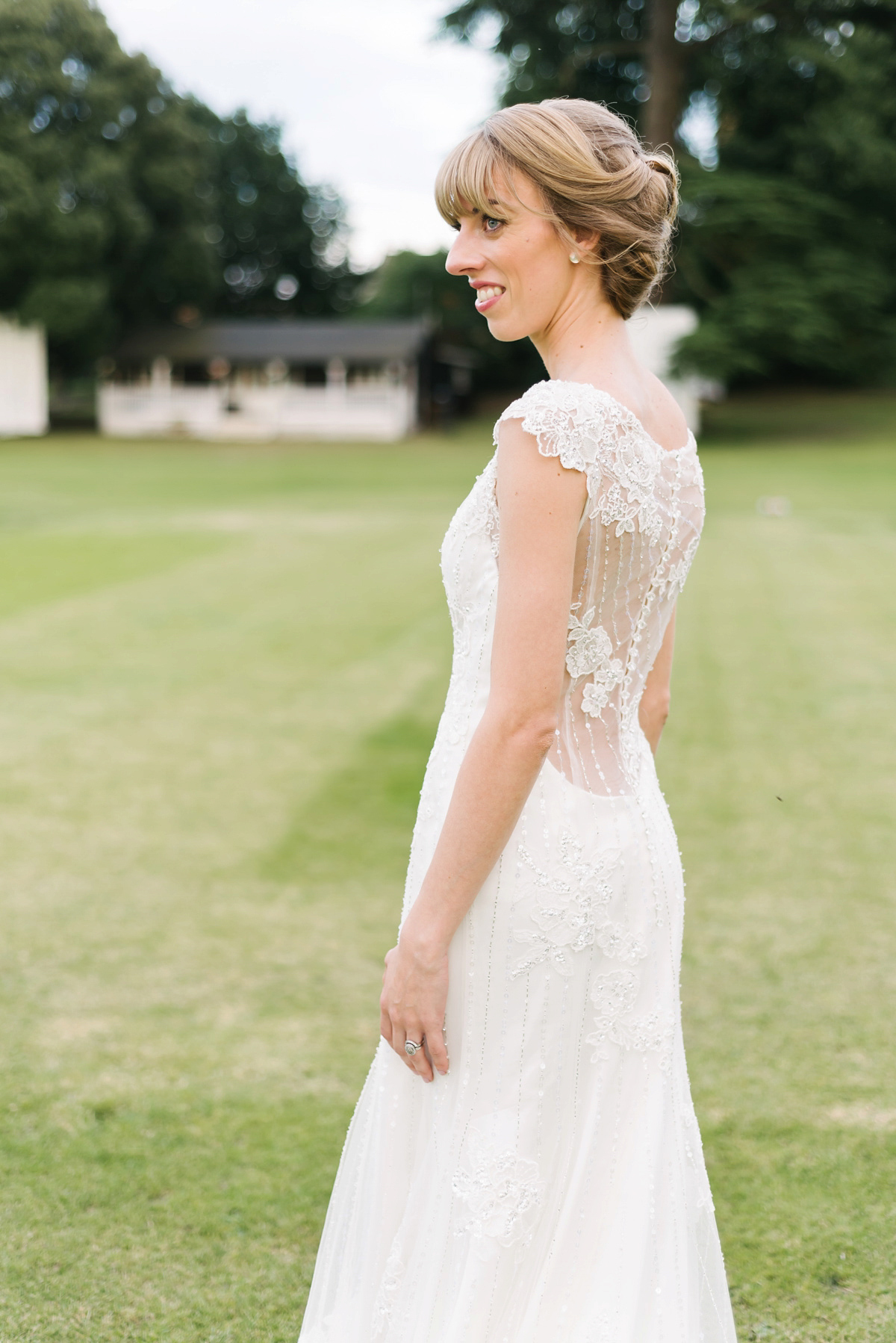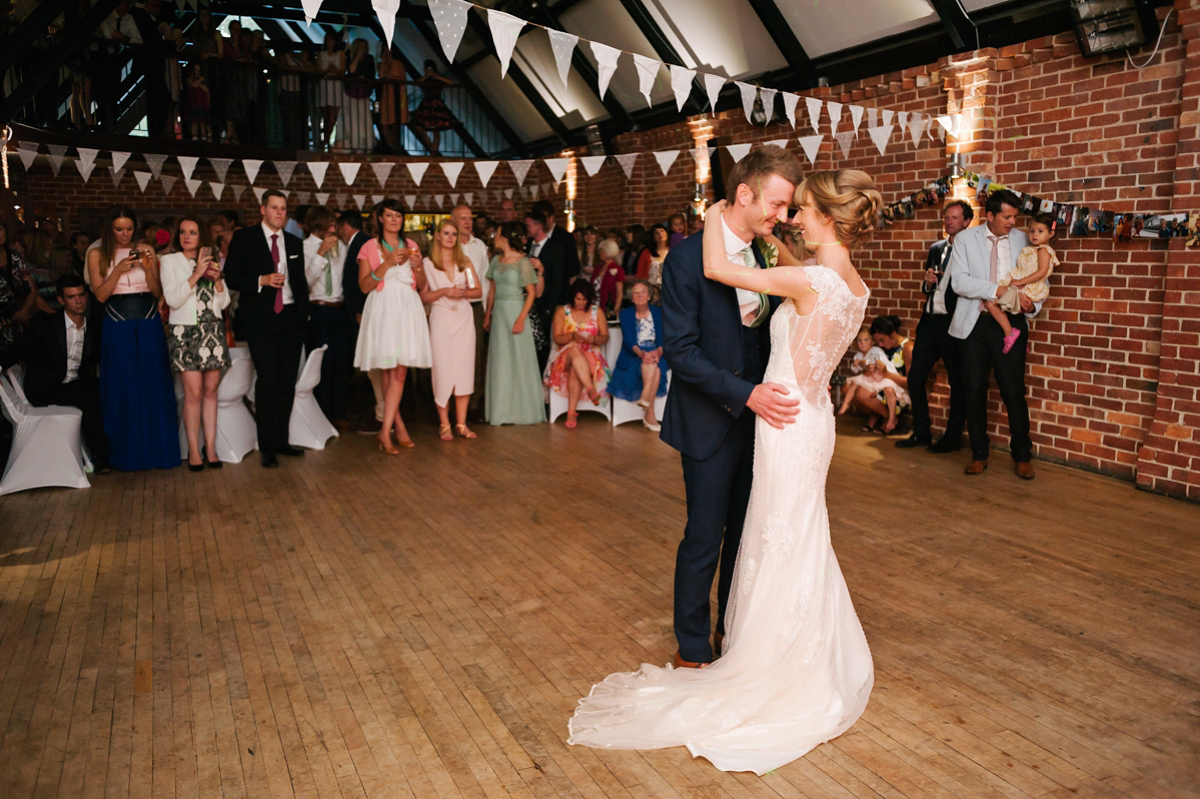 "The entire day from the moment of waking until we stumbled to bed at 2am was just perfect and we couldn't possibly choose a favourite part. Perhaps the only thing we would change is having a videographer or someone capturing live moments to compliment our photography."
Words of Wedded Wisdom
"To have the day that you want, stick to your values, inspiration and desires. It is hard to keep your vision strong when people disagree however it is your special day and the most important people are those getting married. If you adore your day this will transpire through to your guests and everyone will be immersed in the whole day. Also don't mention wedding and you'll be surprised at what you can get e.g. flowers at the farmers market and research everything.
Look for inspiration in your daily lives as this will ensure your day reflects your personalities."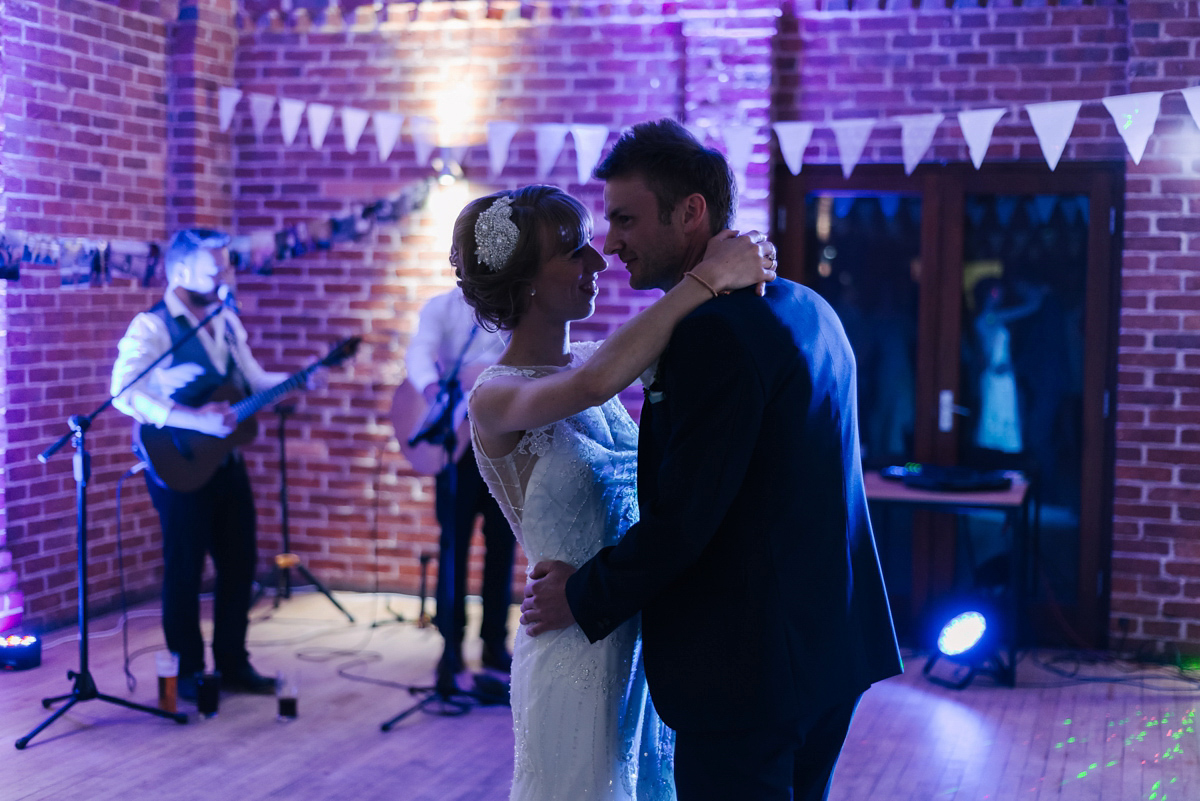 Isn't Laura's smile so infectious? Heartfelt thanks to the newlyweds and to Nigel, we have loved sharing these delightful images with our readers.
Happy Friday lovelies,
Love Caoimhe xx