Oh readers, I think I've found 'the' dress!  Sadly, my wedding was three years ago, and the dress isn't mine…  I have completely fallen in love with today's beautiful frock and this whole very lovely, family-orientated wedding and can't wait to share it with you.  Meet Sean, a lecturer and foster carer, and Laurie, a stay at home Mum to both the couple's own children and their fostered family, who married on the 8th of July 2016 at the The Black Horse, Beamish, Co Durham.
"Our fantastic photographer was Rachael Fraser and she totally captured our day exactly how we wanted.  She knew I wasn't really a fan of posing or getting my photograph taken, but captured lots of natural, personal moments in our wedding which were just stunning.  She has taken possibly the most beautiful pictures of our children I have ever seen on one of the most special days of all of our lives, and we cant stop looking and enjoying them again and again. We will treasure them forever."
Photography by Rachael Fraser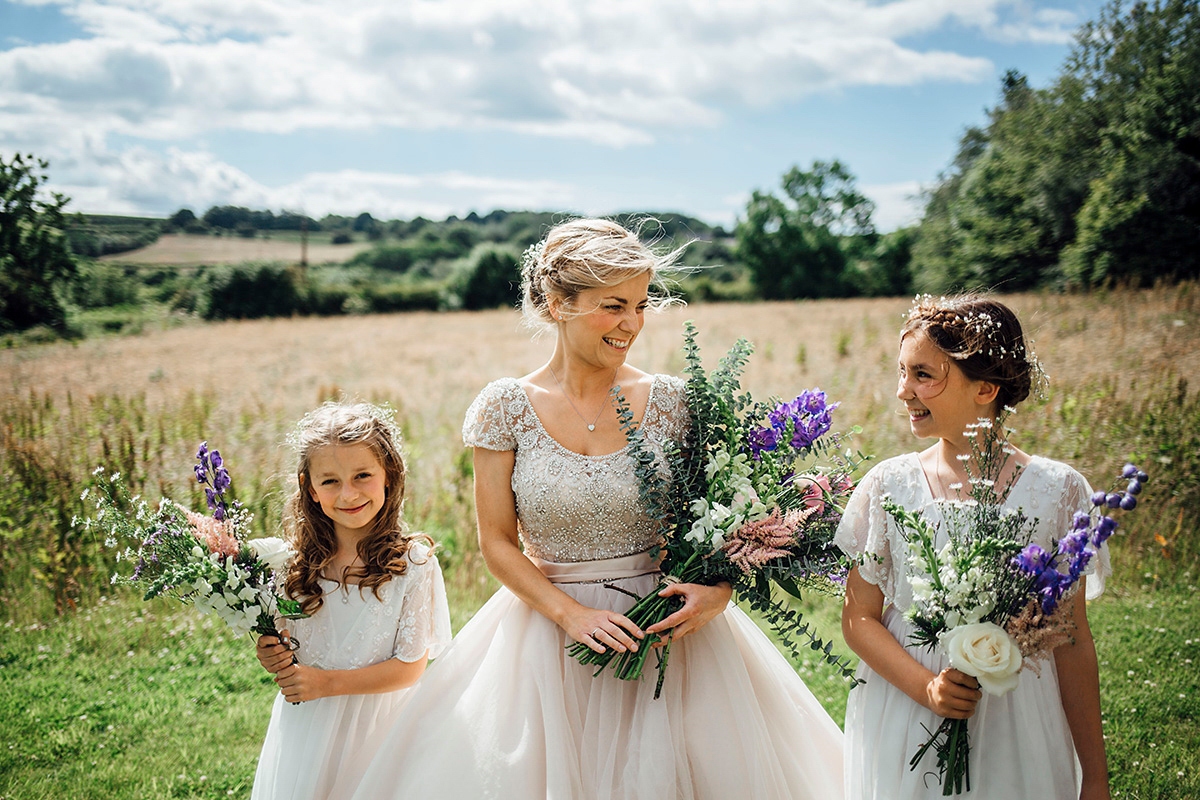 Laurie's wonderfully romantic gown was by Allure Bridal and purchased from First Glance in Sunderland.  Miles of blush pink tulle, just so dreamy.
"My dress was everything I said I wouldn't pick! With us having quite a small, teatime wedding in an intimate venue I was originally looking for something quite plain and understated but once I tried the dress on I loved how flattering it was to my top-heavy figure and I just loved how it made me feel special and definitely like a bride.""I also loved the colour and that it would fit in with our country vintage wedding style."
On her feet Laurie chose shoes from Phase Eight, and in her hair she wore fresh flowers.
Her scent was Mademoiselle by Chanel ('her smell' as her children call it) and she finished with a necklace from Goldsmiths which exactly matched the bridesmaids.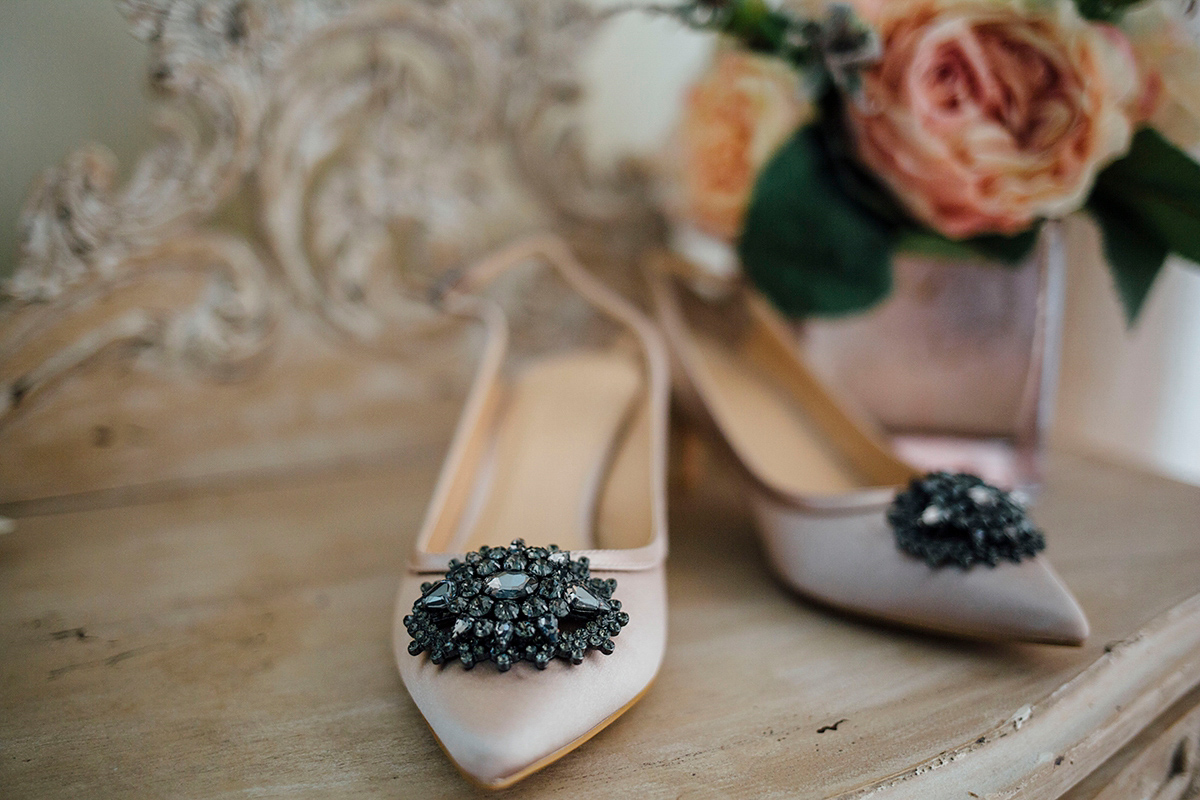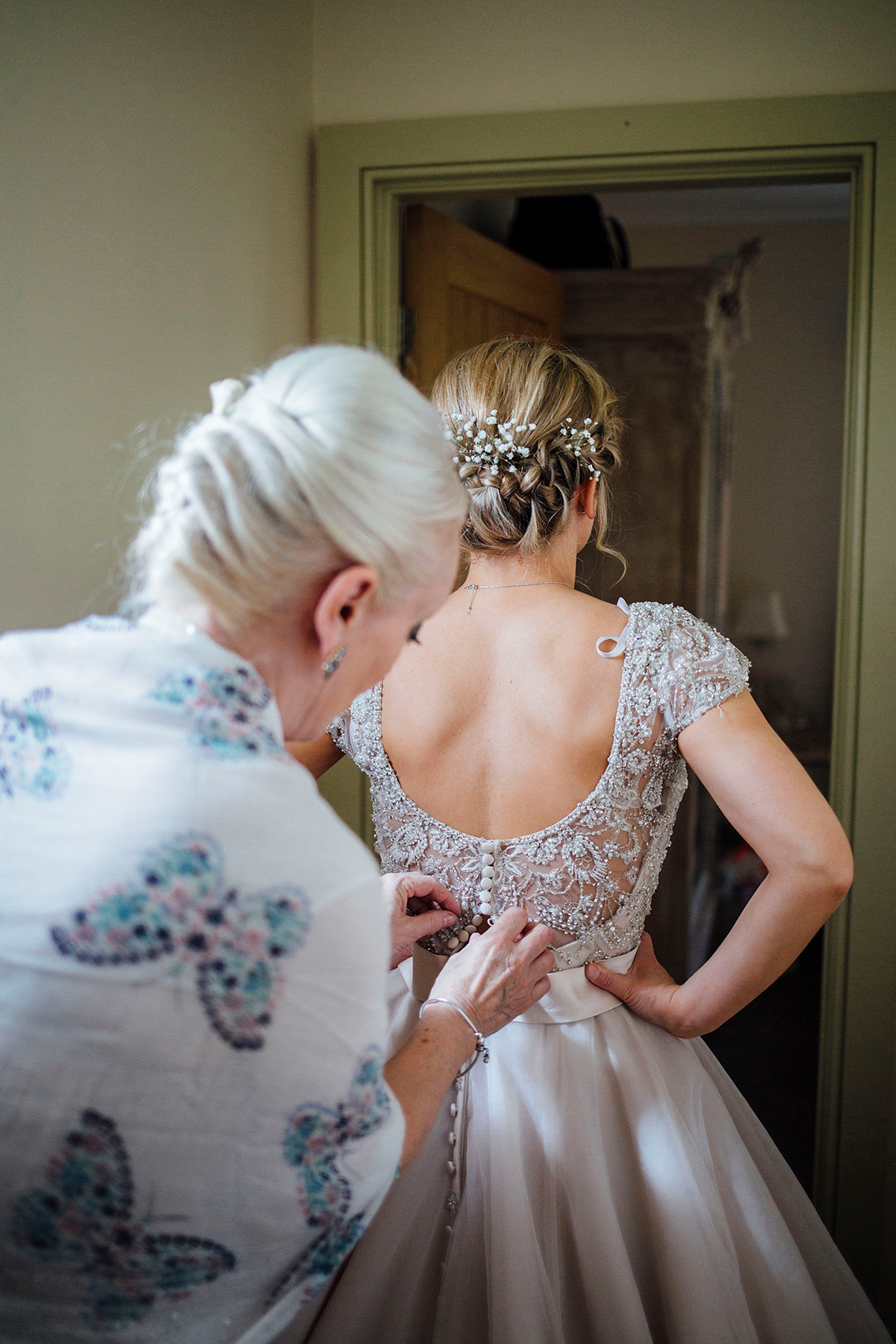 "I did my own make up (with a little help from my youngest daughter Maggie who is a whizz at applying eye make up) and our hair was done by my close friend Ashleigh Jane."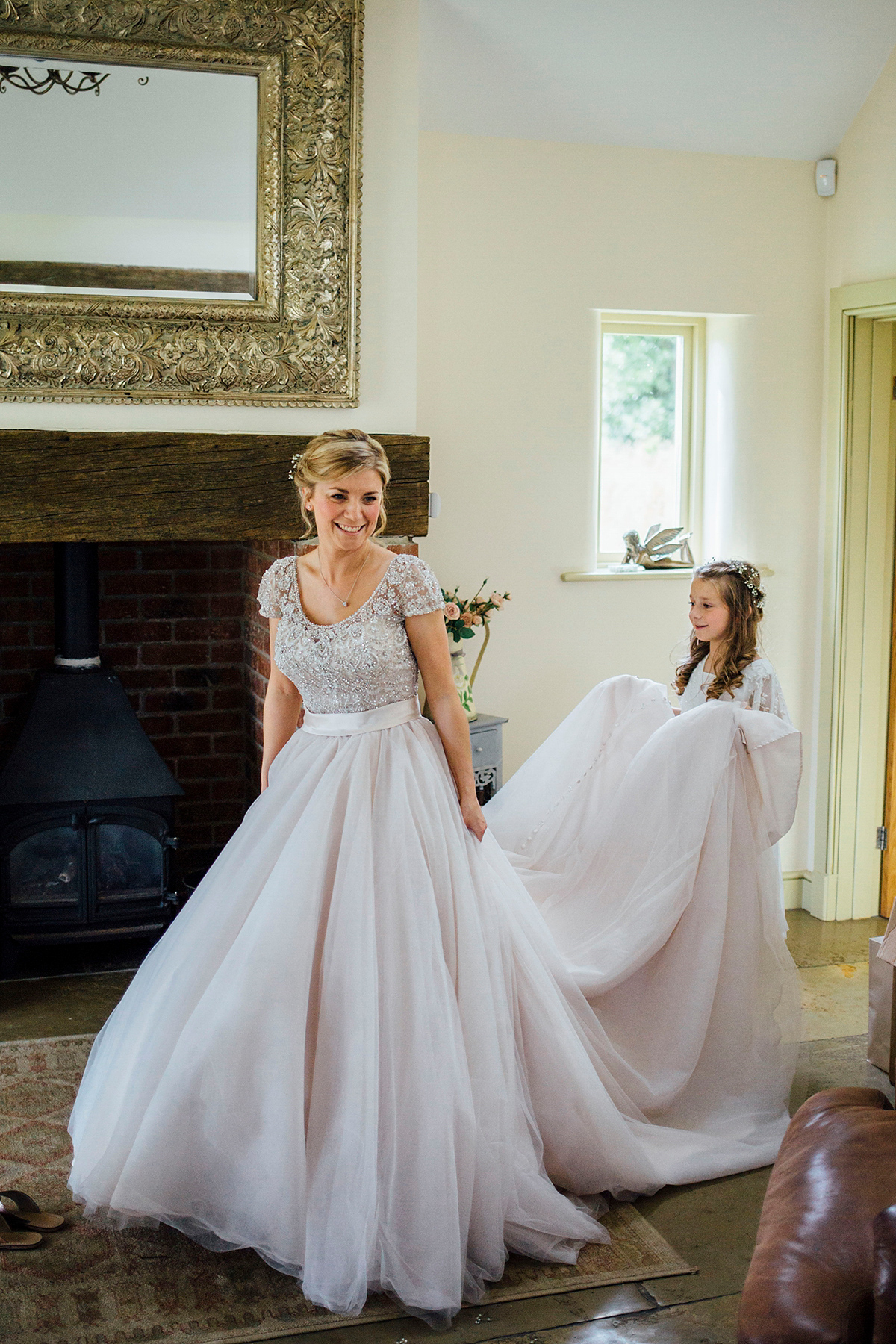 Alice and Maggie Rose looked gorgeous in dresses from Monsoon, worn with shoes from the same store, fresh flowers in their hair and a necklace each which exactly matched their Mum's and was a gift from Laurie and Sean that morning.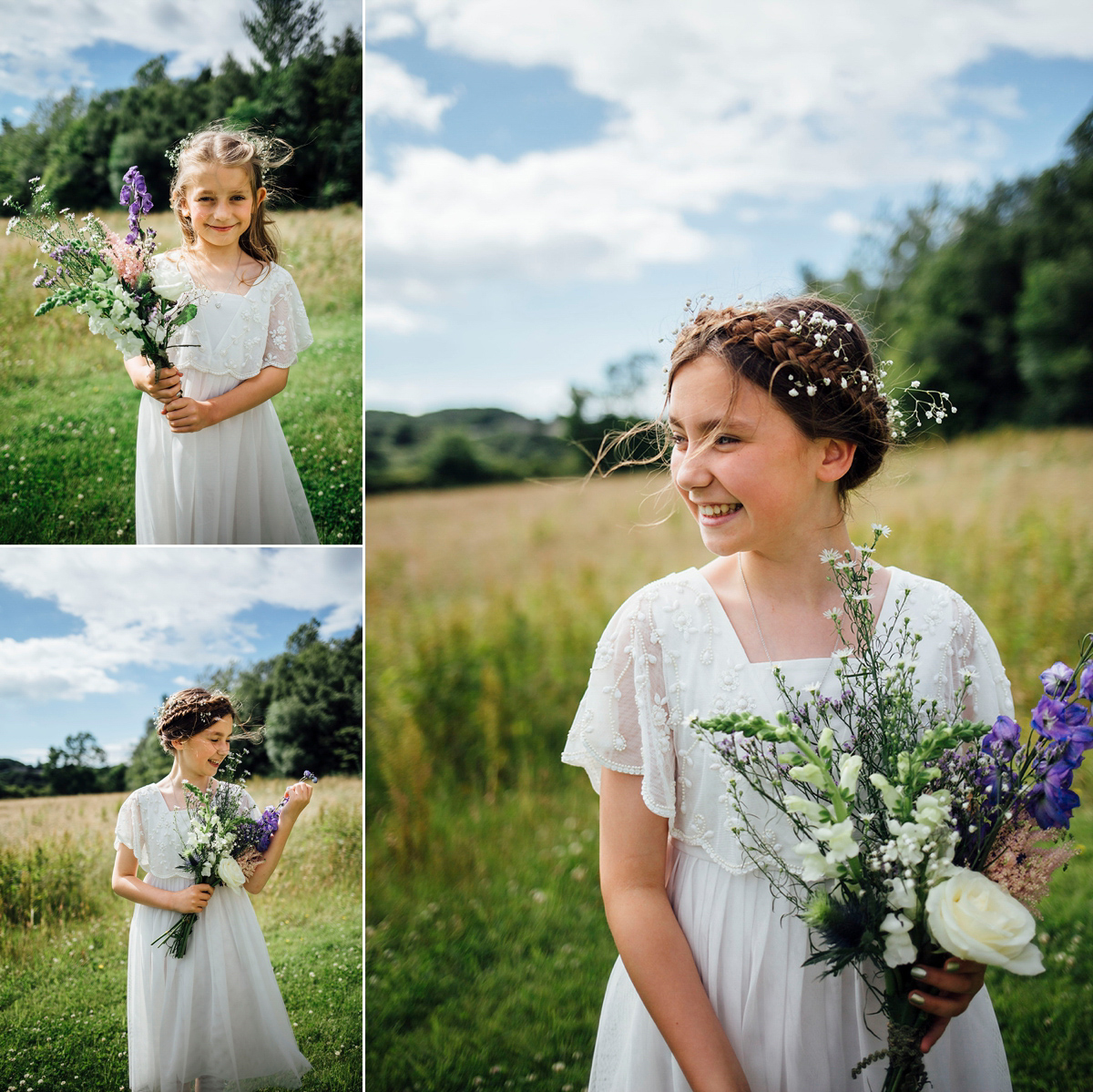 With a little help from her Mum and daughters clever Laurie did all the wedding flowers herself- aren't they gorgeous?
"We purchased the flowers from Holland through a florist wholesalers and found that this was perfect as I had an exact vision of how I wanted everything to look and this gave us the chance to achieve this.  It also gave Alice and Maggie a lovely role in helping with the wedding preparations."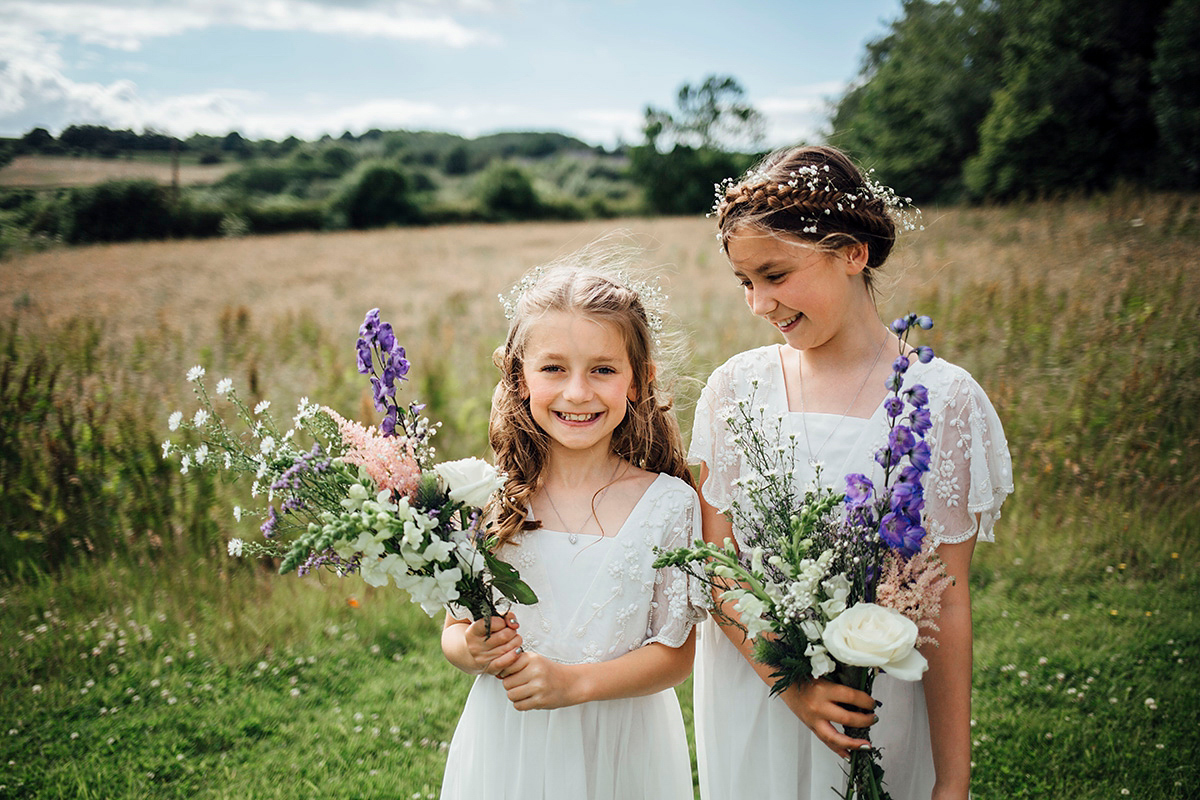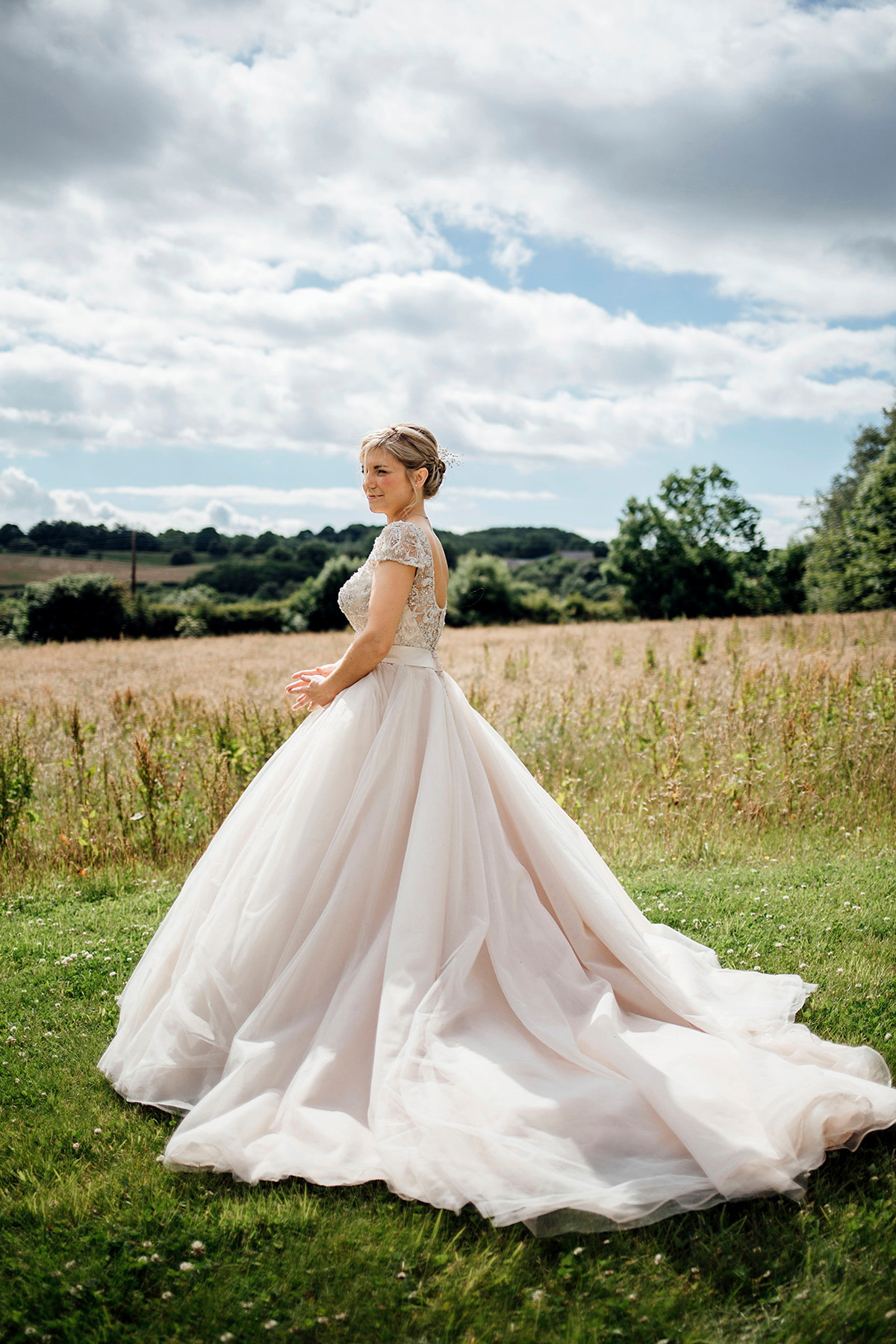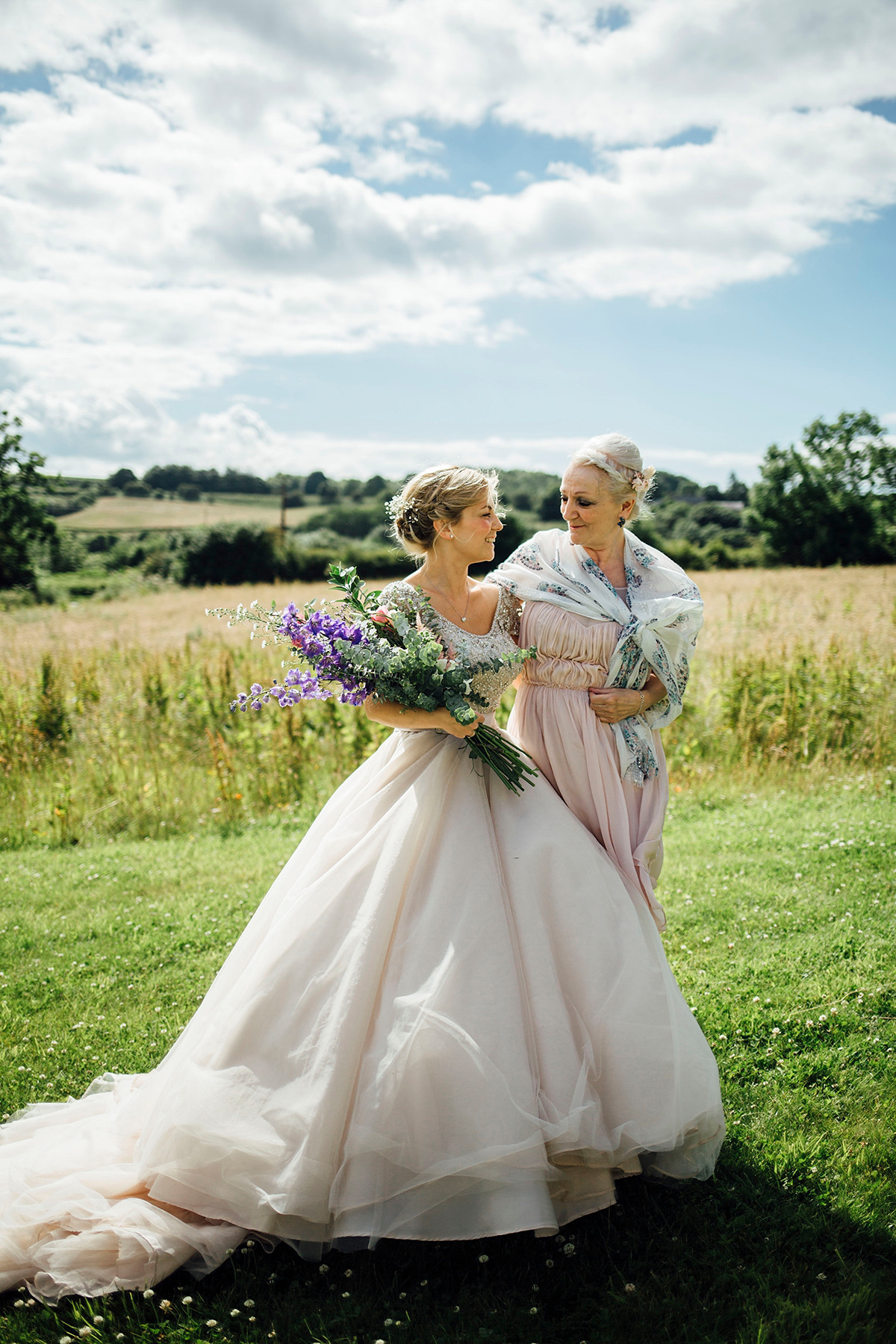 Laurie travelled to the venue in the most beautiful vintage car, hired from Crozier Wedding Cars and was then accompanied down the aisle by her Dad, to 'You are My Sunshine' by Bing Crosby, as it is a song with great emotional significance to the whole family.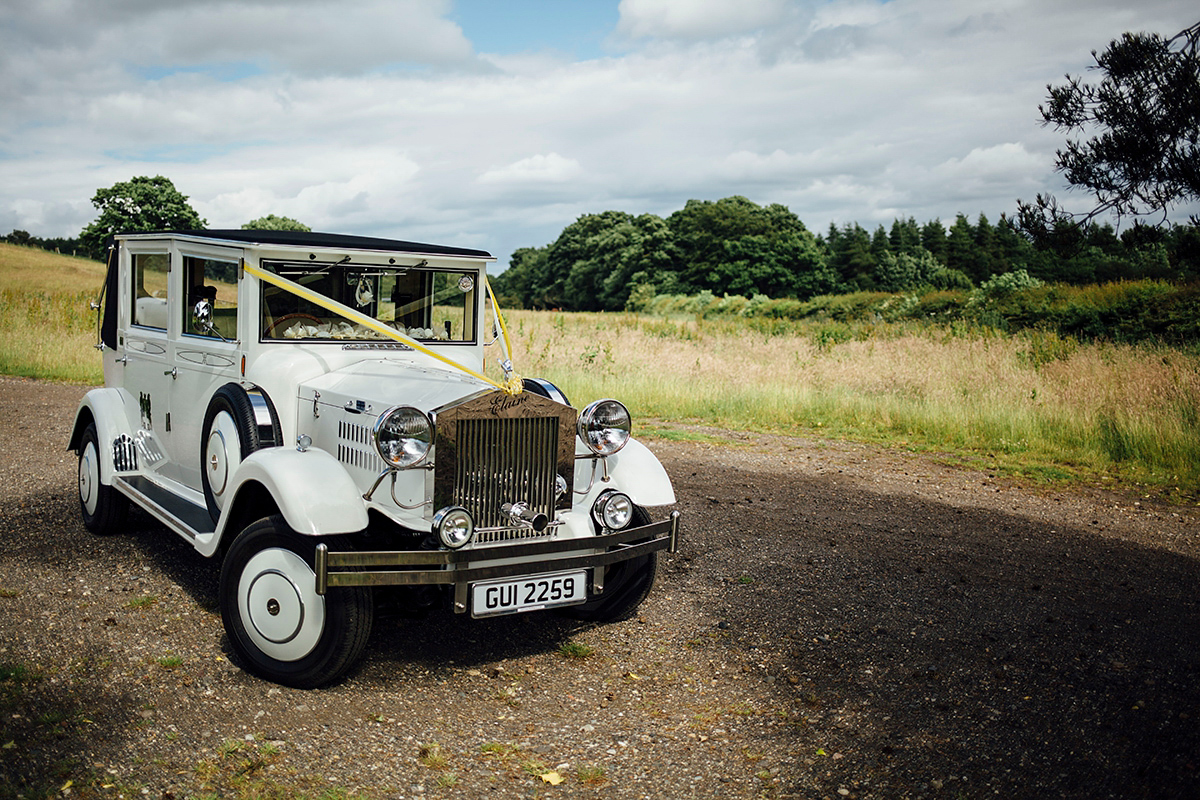 Sean looked very smart indeed in a three piece blue suit from Next, worn with an oyster coloured tie and accessories from Master Debonair.  The page boy looked equally smart in his Marks and Spencer outfit, with shoes from Ralph Lauren.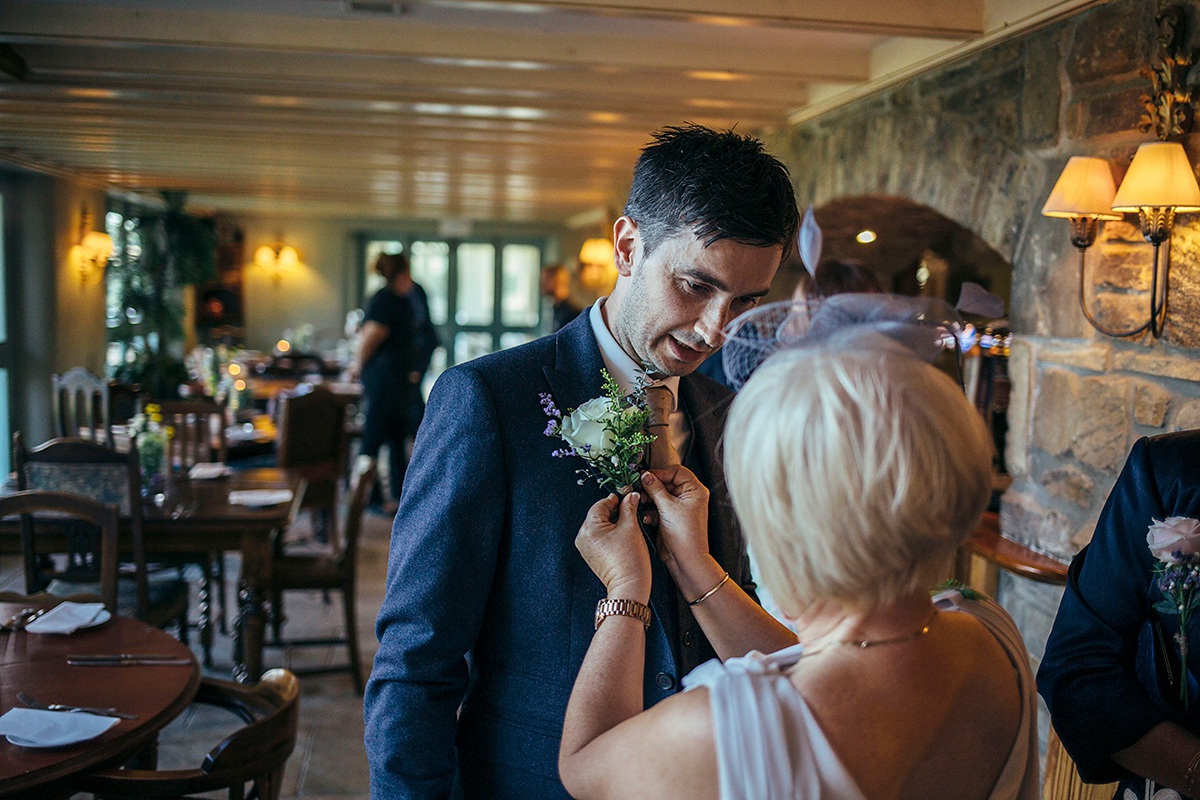 "I met Sean on my 18th birthday through mutual friends.  Not long after getting together we moved in together, but it wasn't until after the sadness of losing our first baby Thomas in 2003 that we decided to get engaged, as something to look forward to."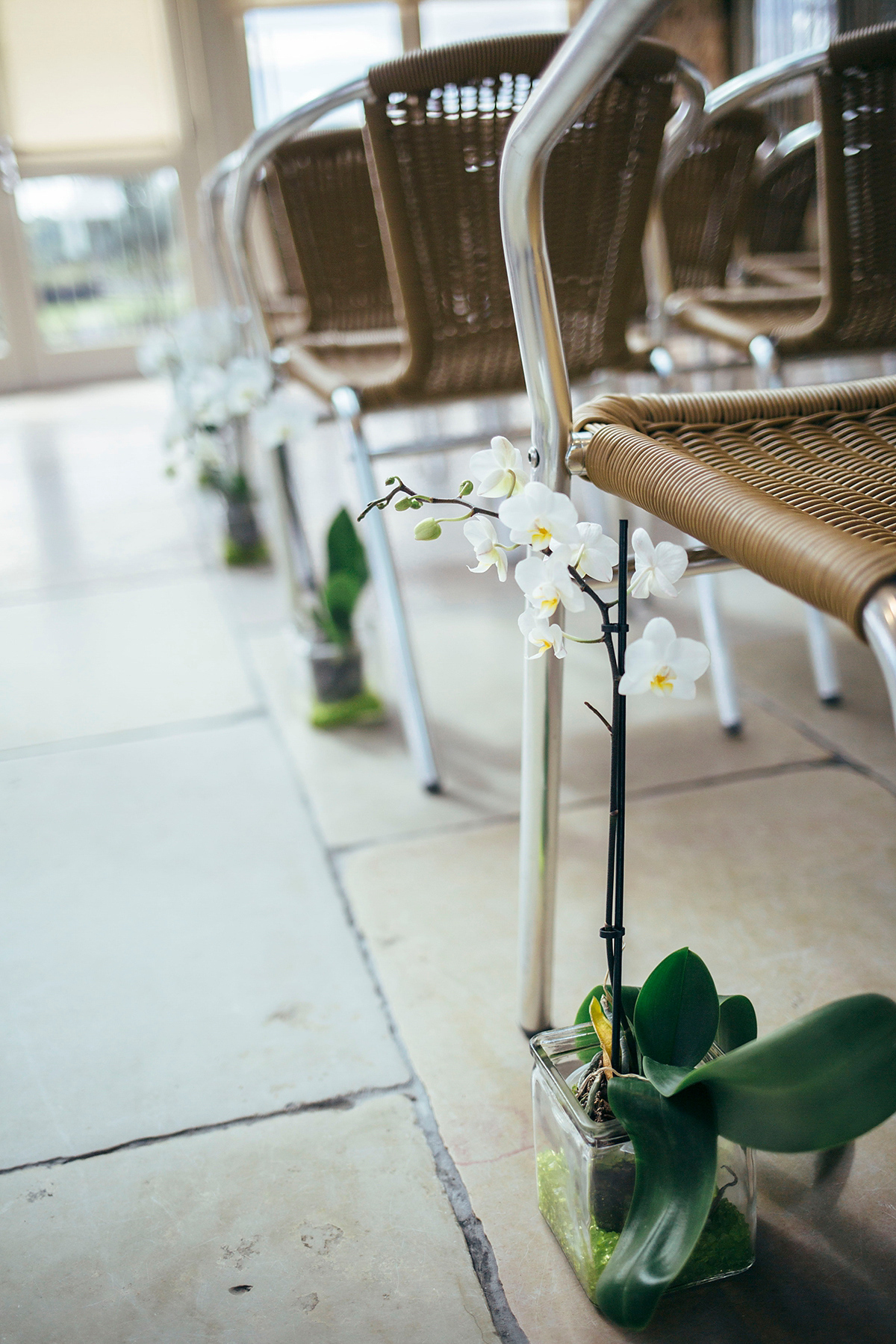 "We had a rather long engagement of thirteen years, as we then went on to have our two precious daughters Alice and Maggie Rose, so the wedding took a bit of a back seat, with us both being busy young parents."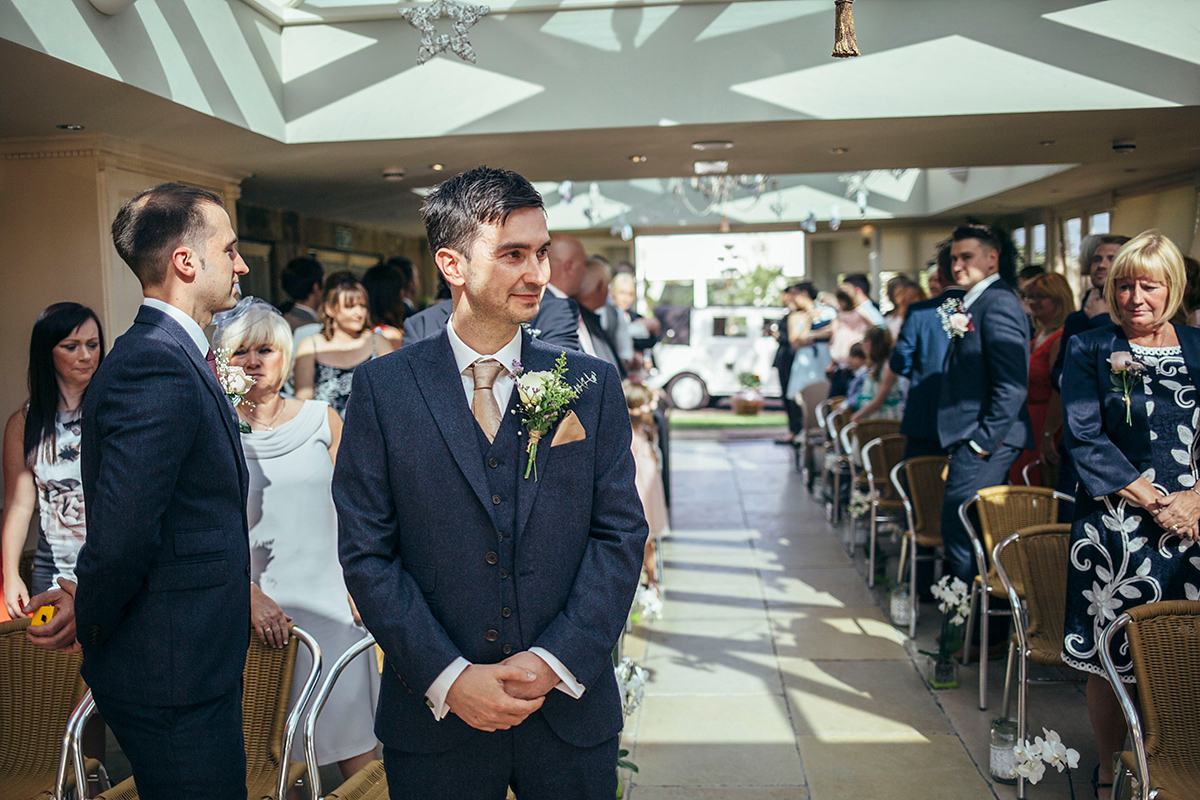 "Our readings were both poems made up by and read by our children Alice and Maggie Rose.  One poem was very personal, about us as a family and all of the good things we had done and what to look forward to in married life as a family."
"The other poem was describing us as parents- crazy, lazy and the best mum and dad were all included!  Needless to say they both had everyone in tears, for different reasons."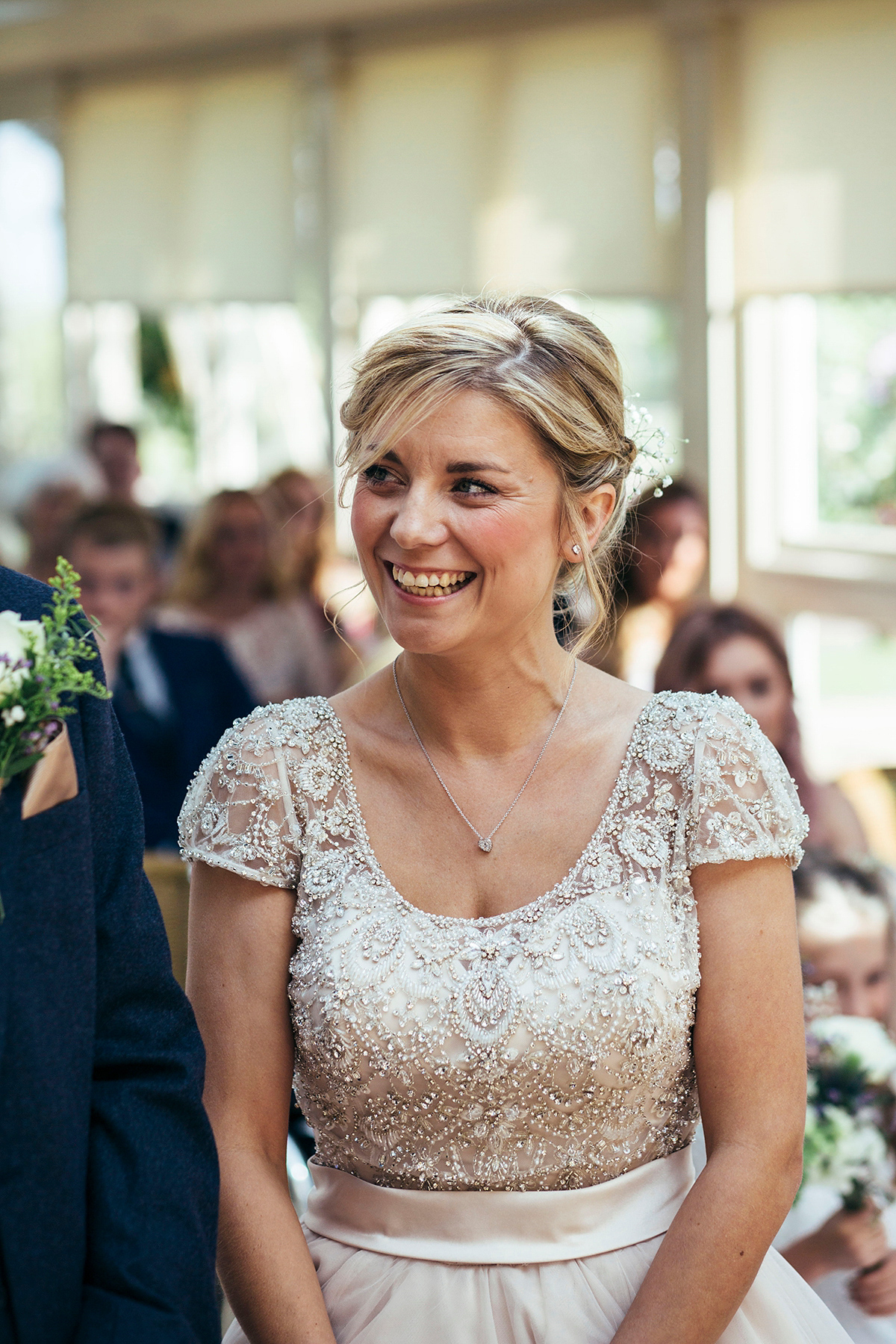 "We chose our rings from Goldsmiths as I wanted something a little different, and I have very small fingers so struggled to get a band to fit my tiny fingers.  They were fantastic and had a ring I liked especially sized and made for me."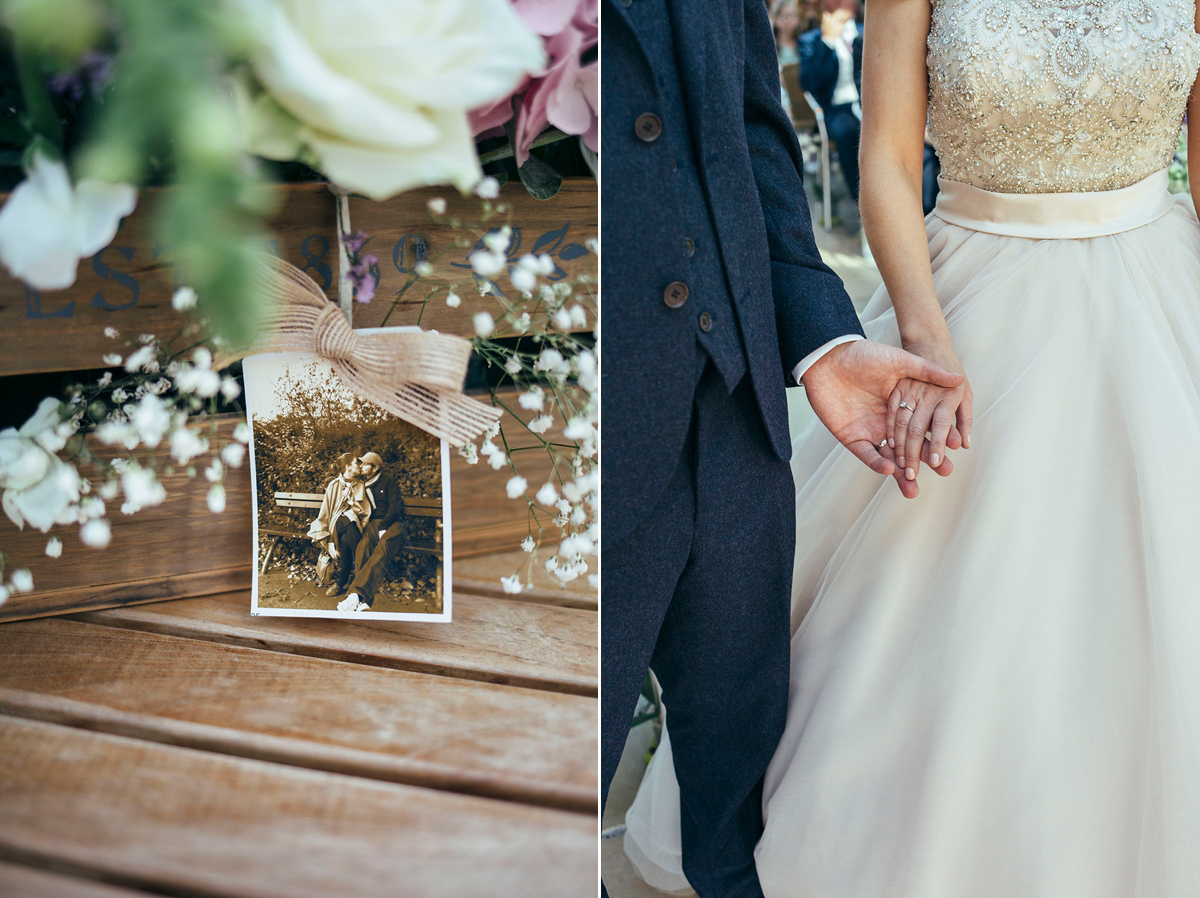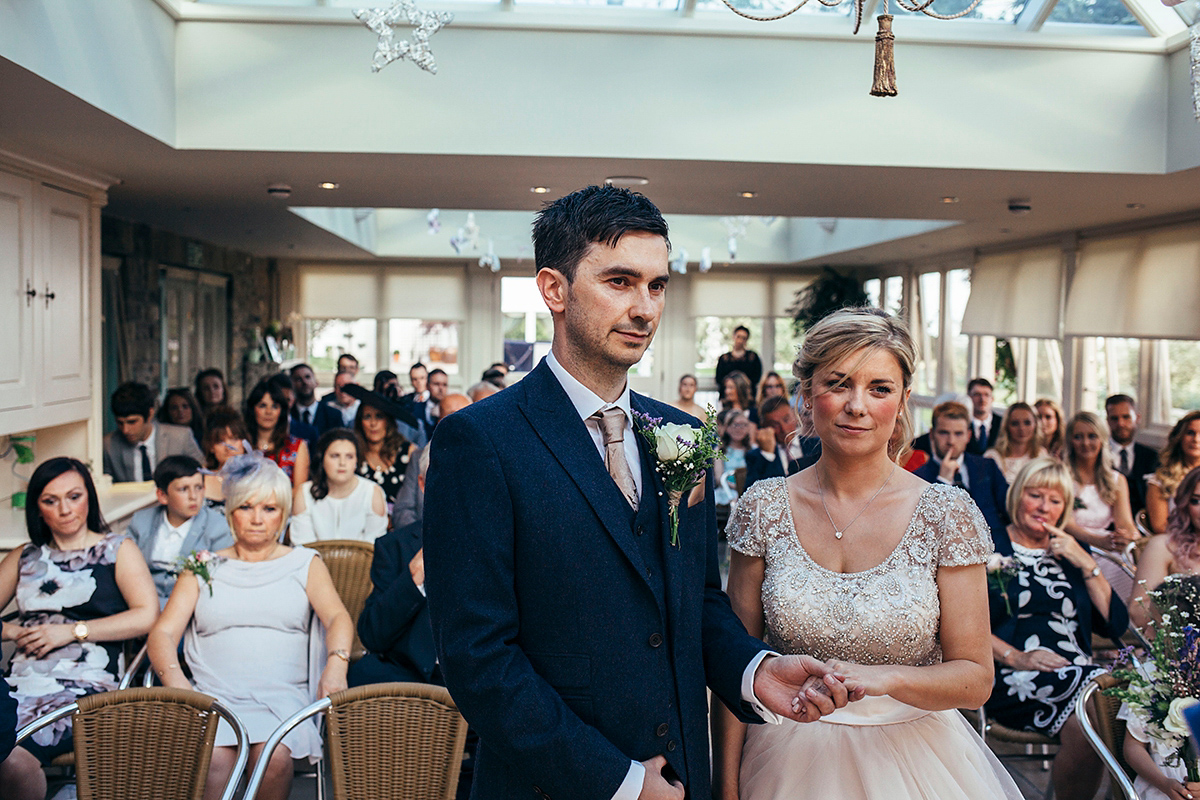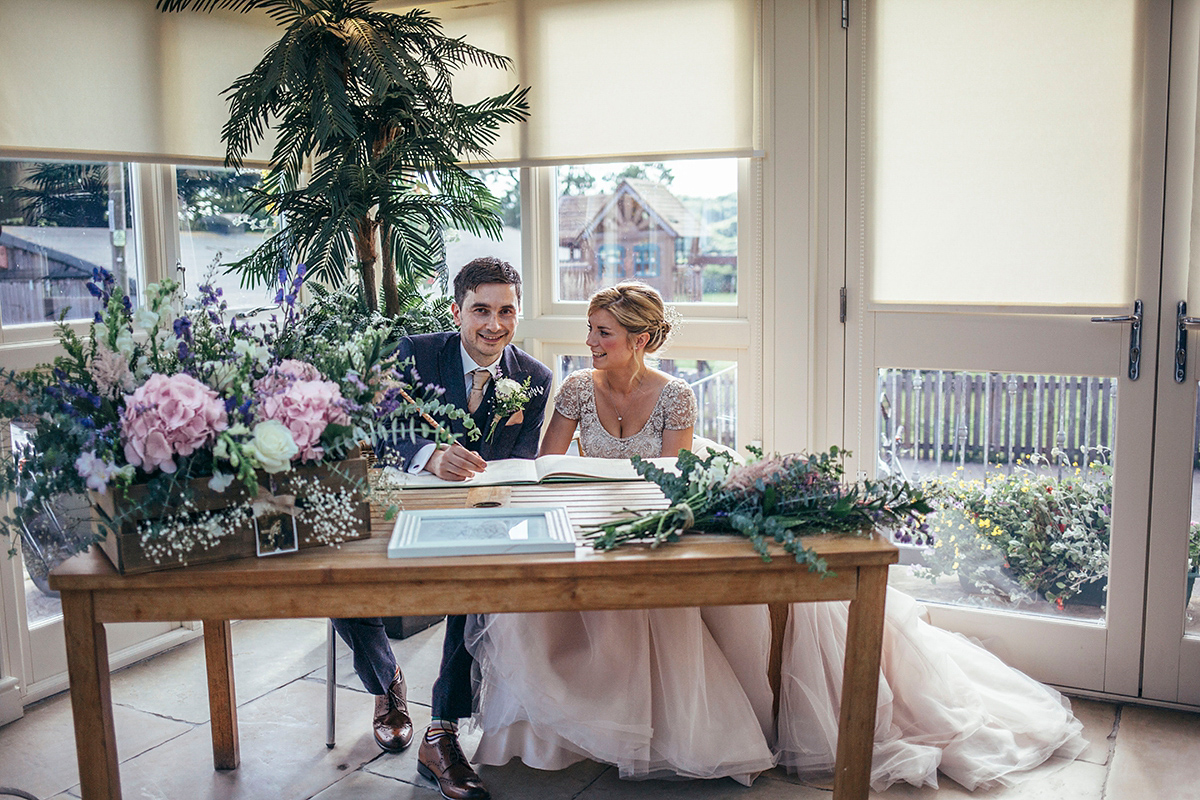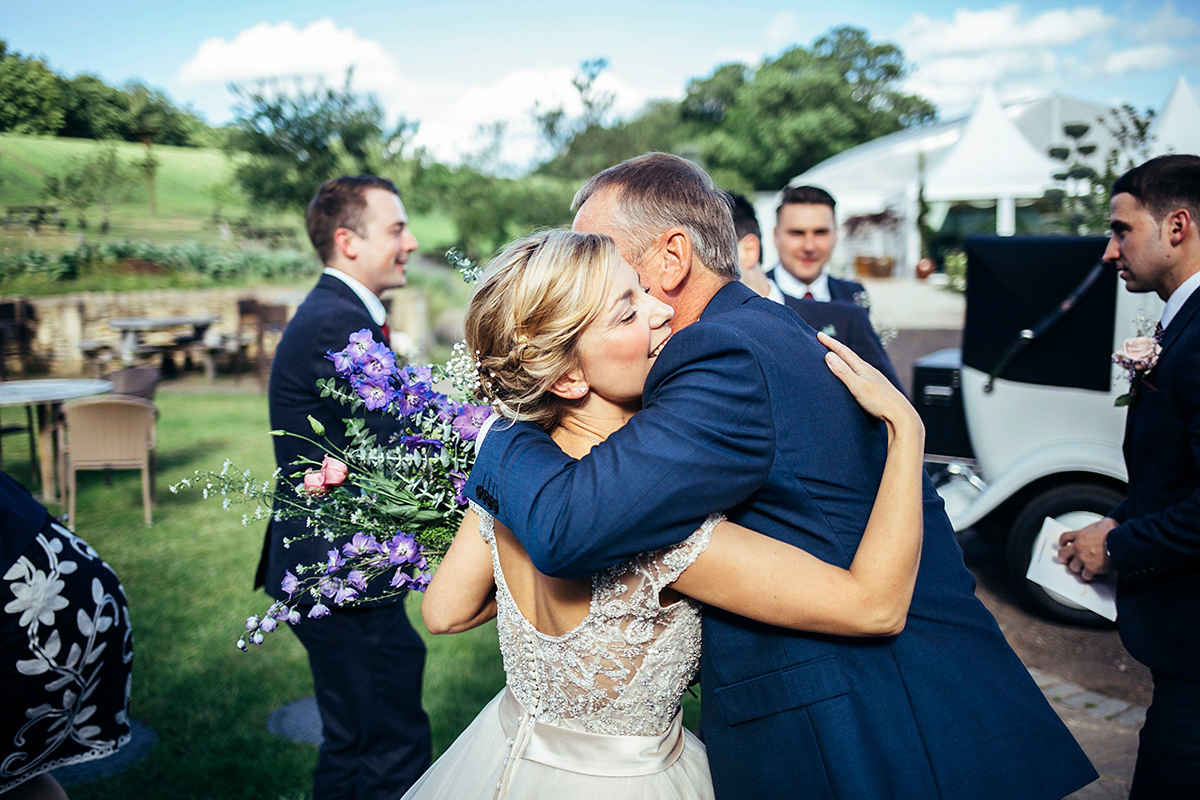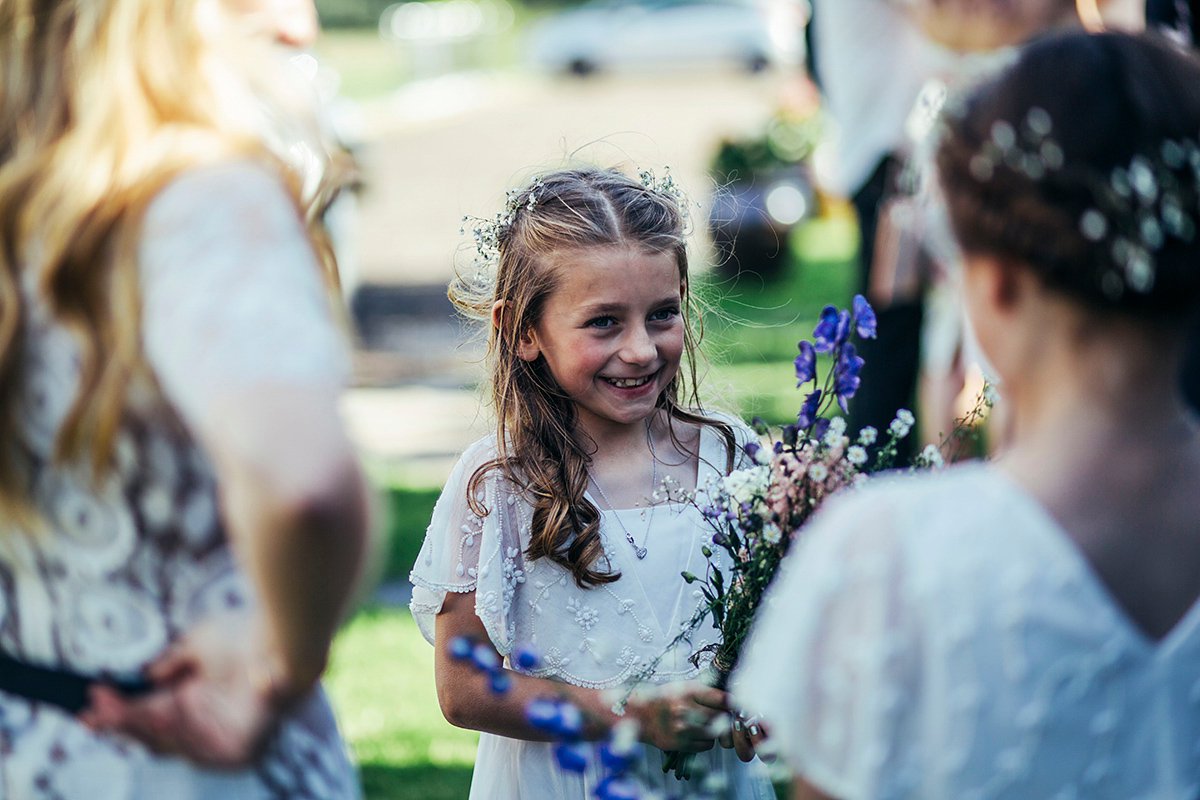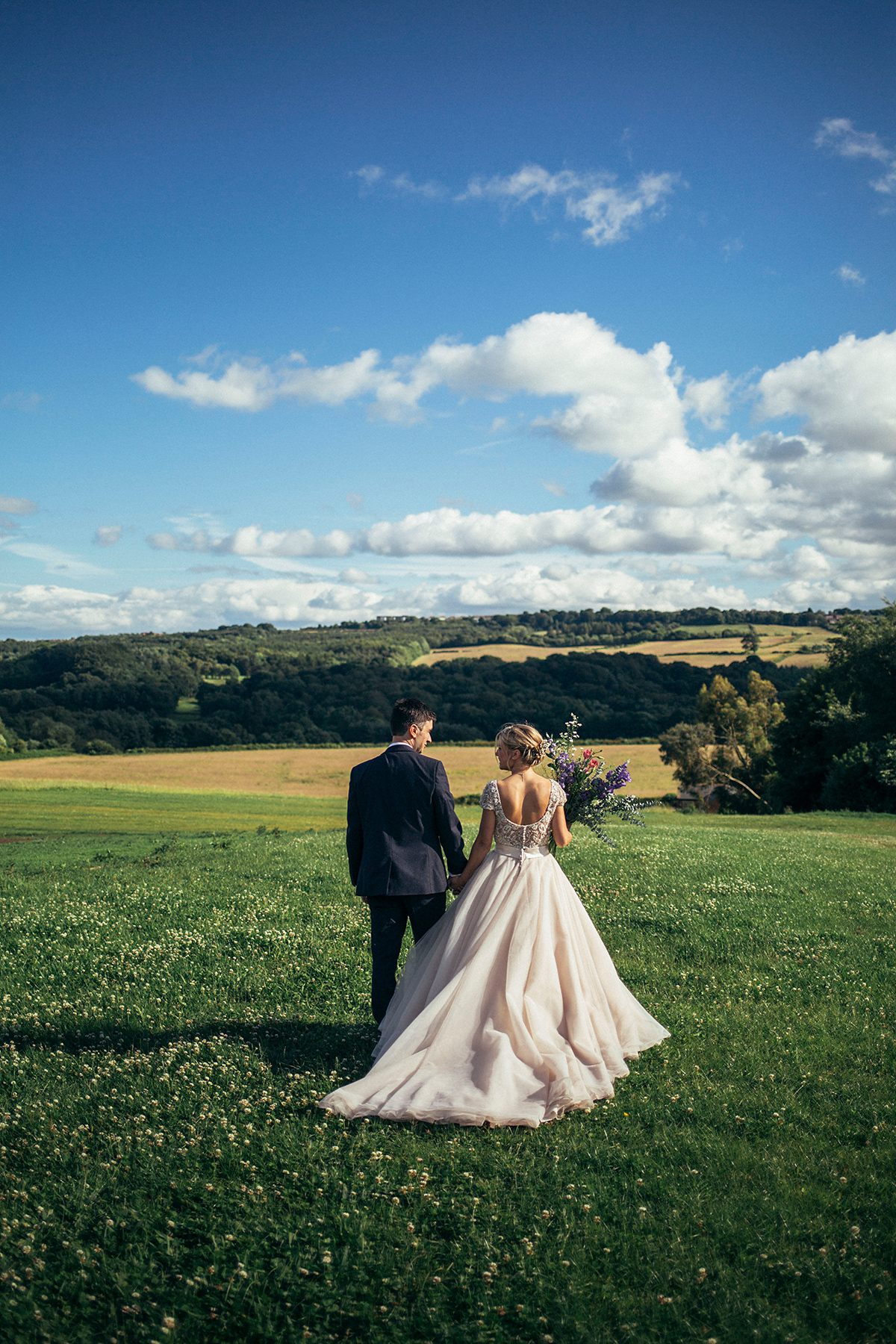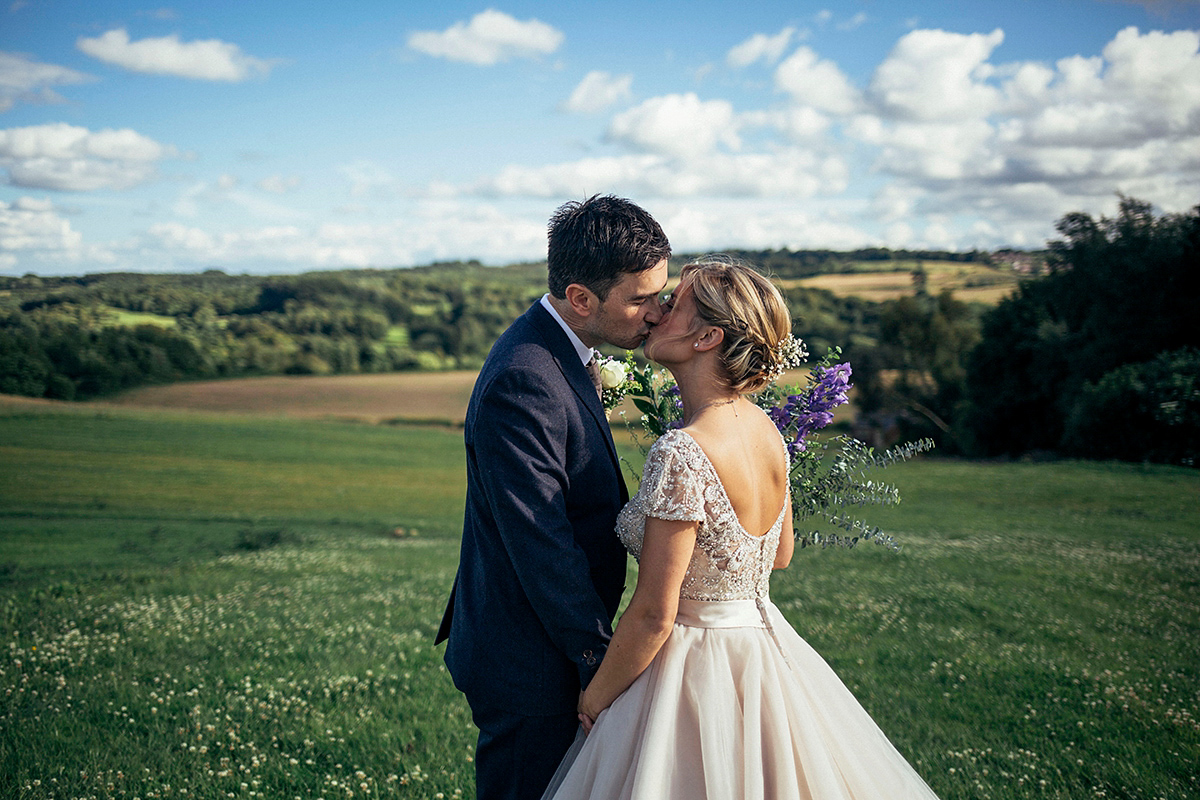 Much of the decor was DIY and done by the family together, from signs made from wood from the garden, to paper fans made by the children.
The stationary was also a collaboration between Laurie, Maggie Rose and Alice, which I just love.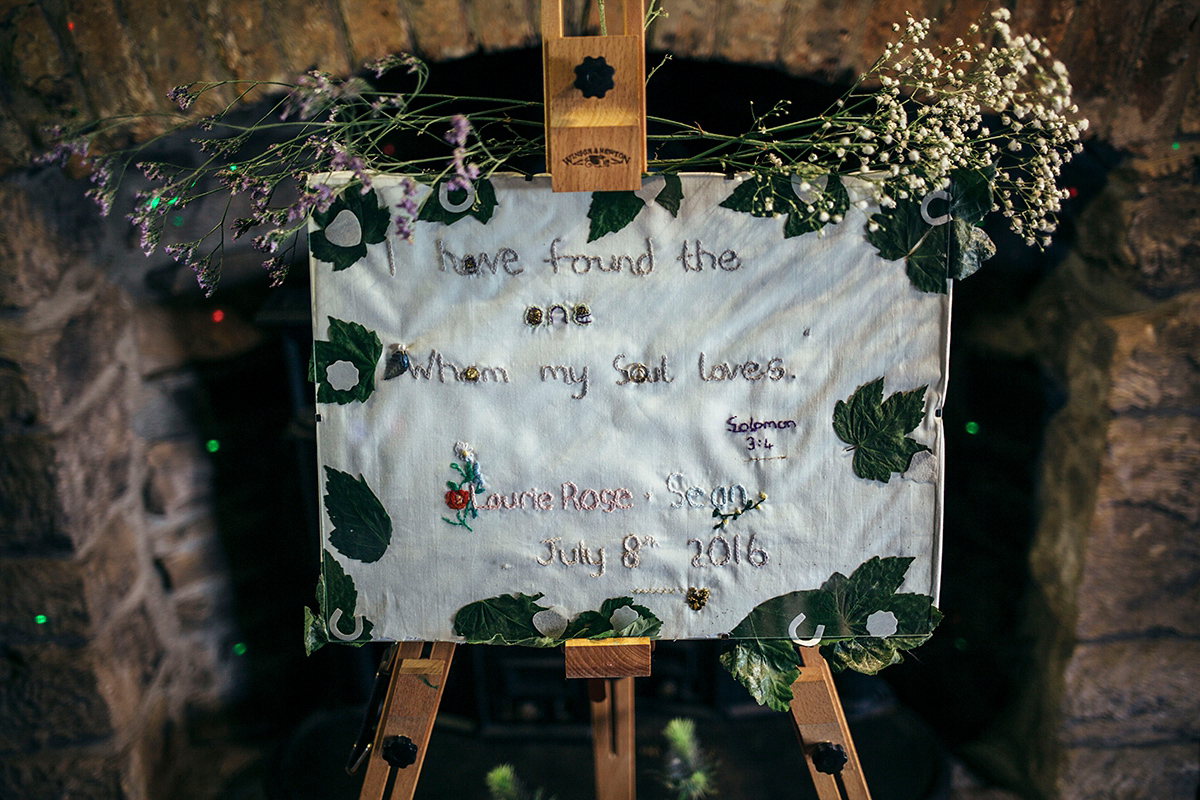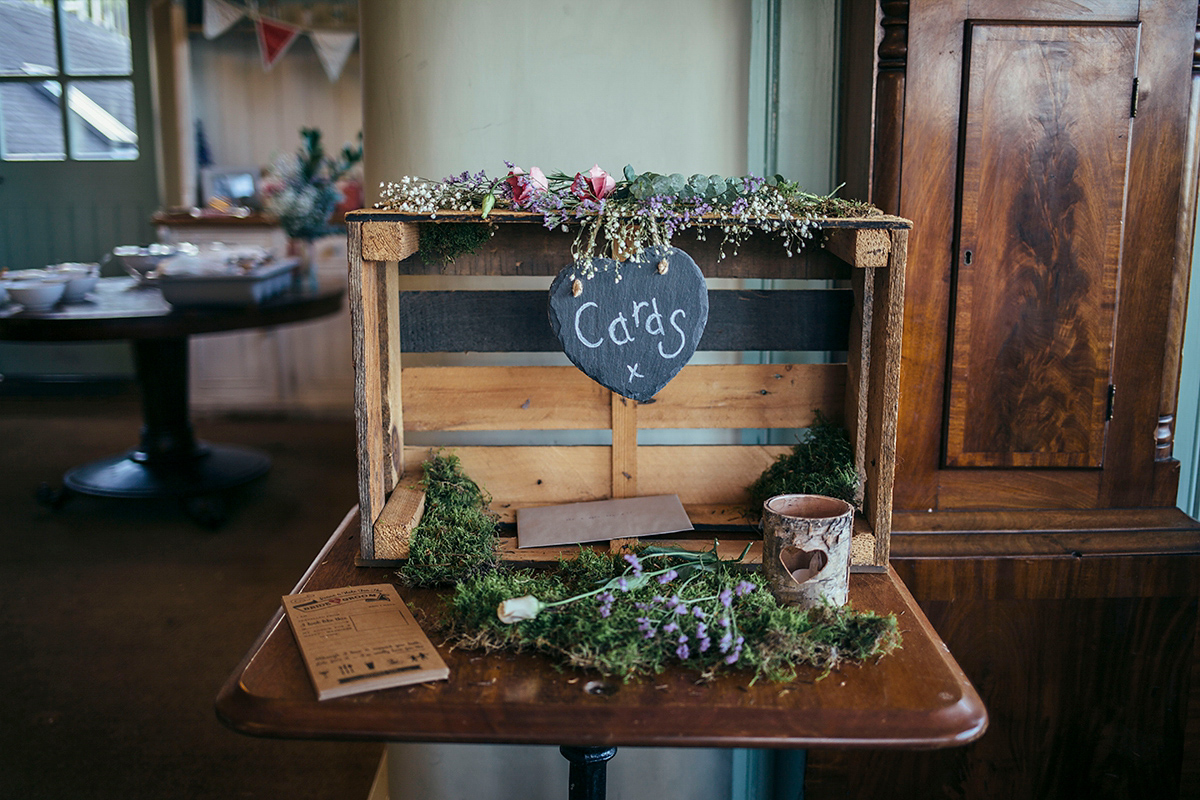 "We didn't have one cake, but lots of our favourite cakes from Marks & Spencer, as myself and Sean tend to go once a week for a bit of 'us' time with cake and coffee. We then had a sign saying 'these are a few of our favourite things' put in between then all."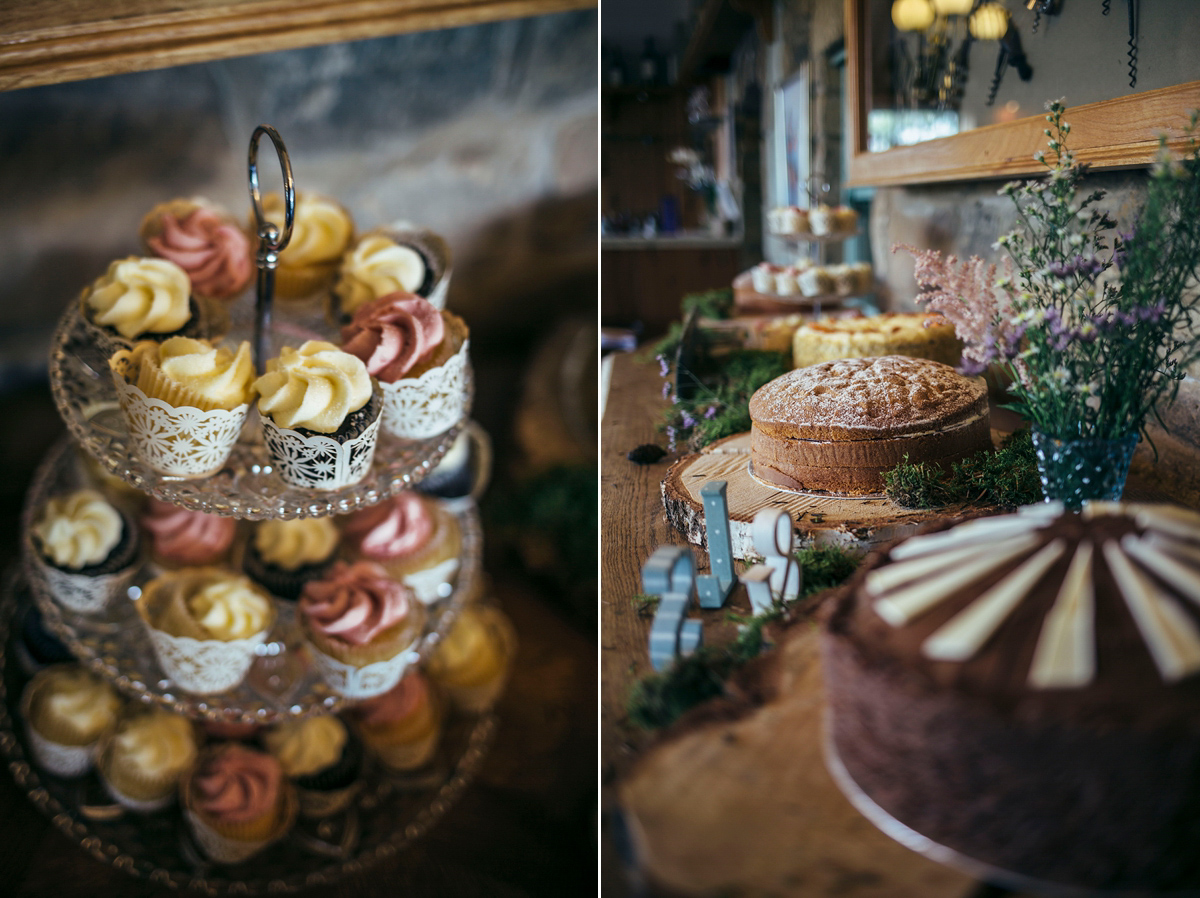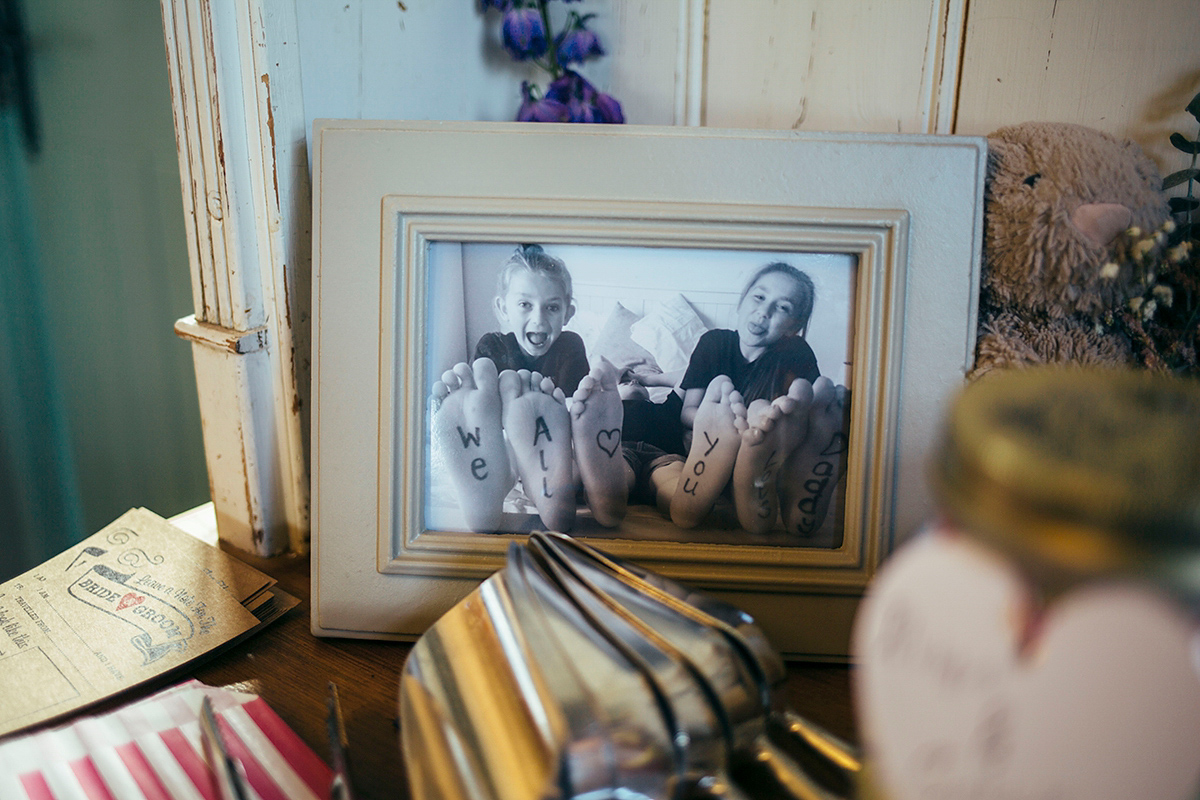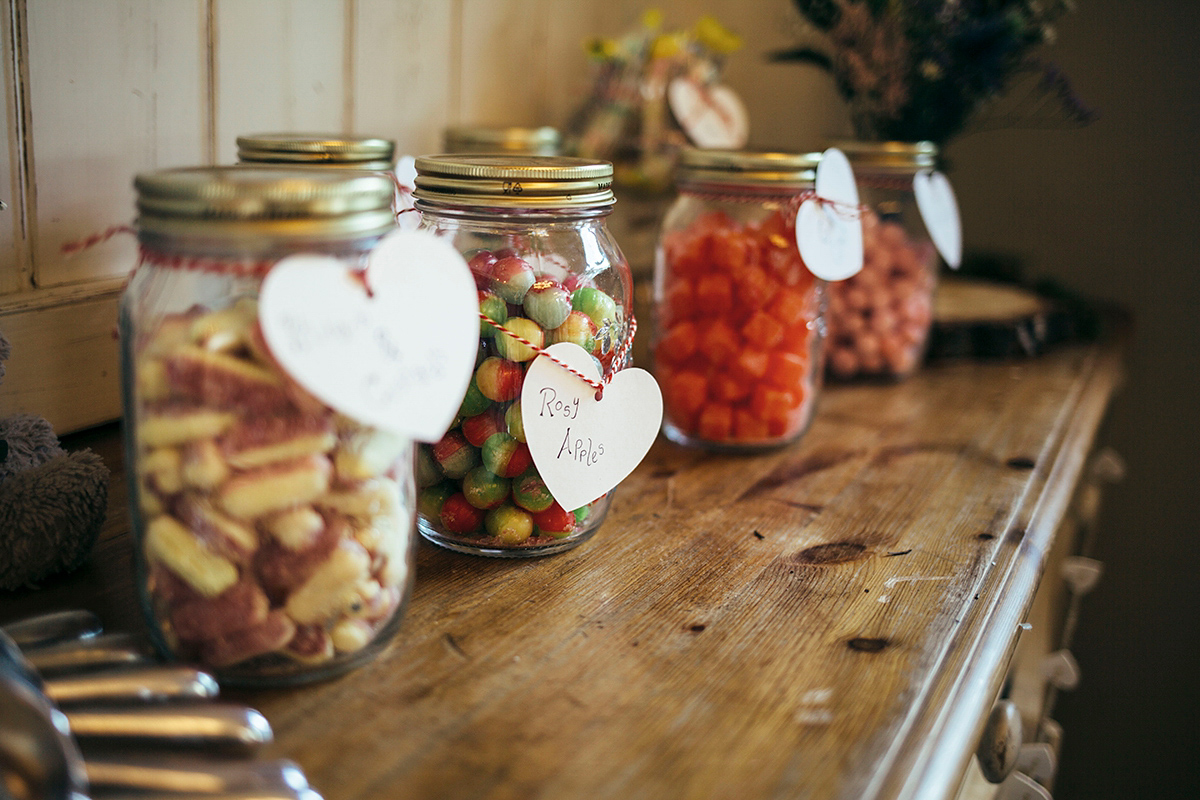 For food, everyone enjoyed a BBQ provided by the venue, outside in the summer sun.
"For entertainment we had our children Alice and Maggie Rose sing a few personal songs with our friend James and his guitar. Then we had George and Marley who were an acoustic duo who set the mood of the evening beautifully, and had lots of comments about how good they were.  Afterwards we had a good old-fashioned party with disco and lots of singing and dancing."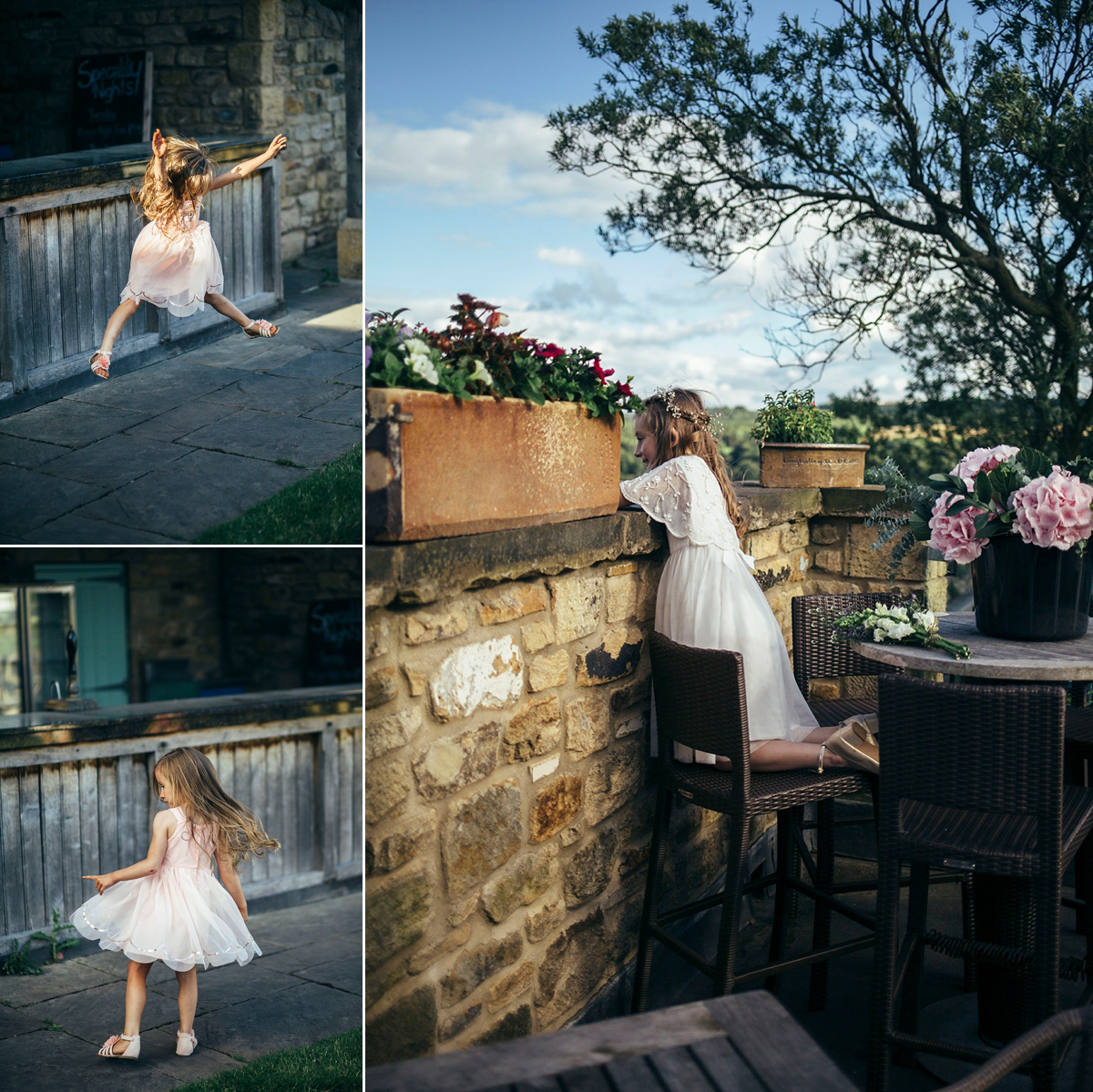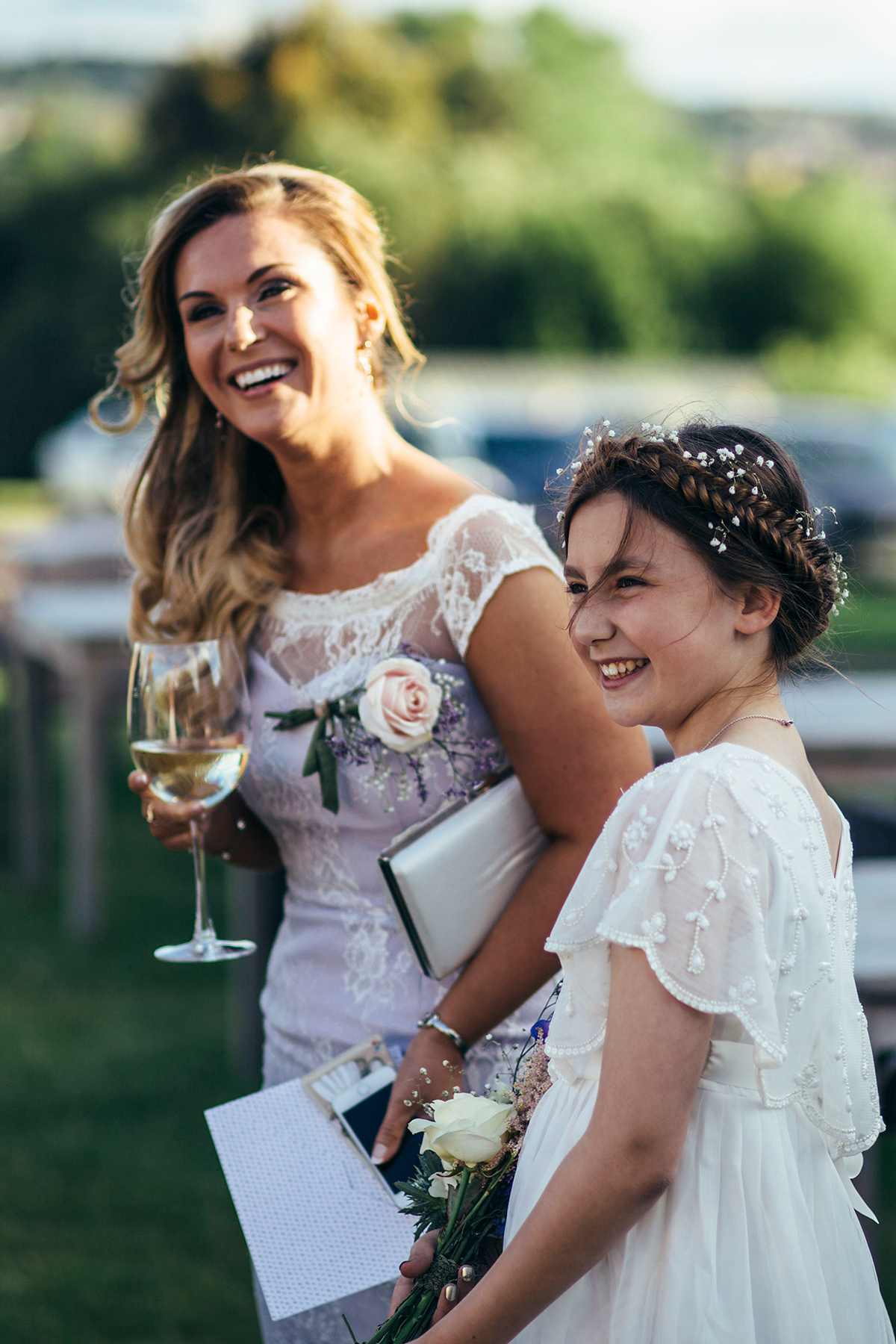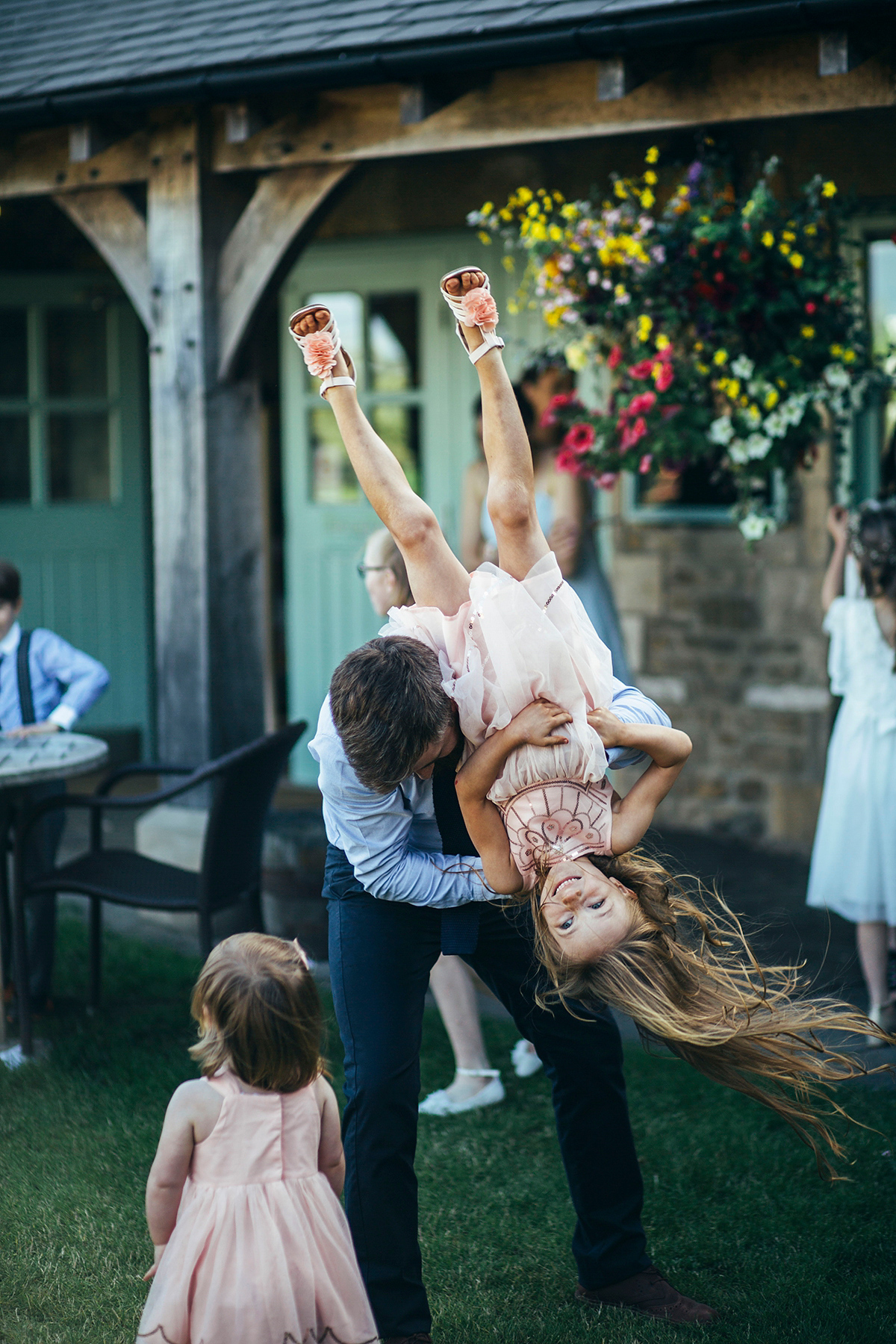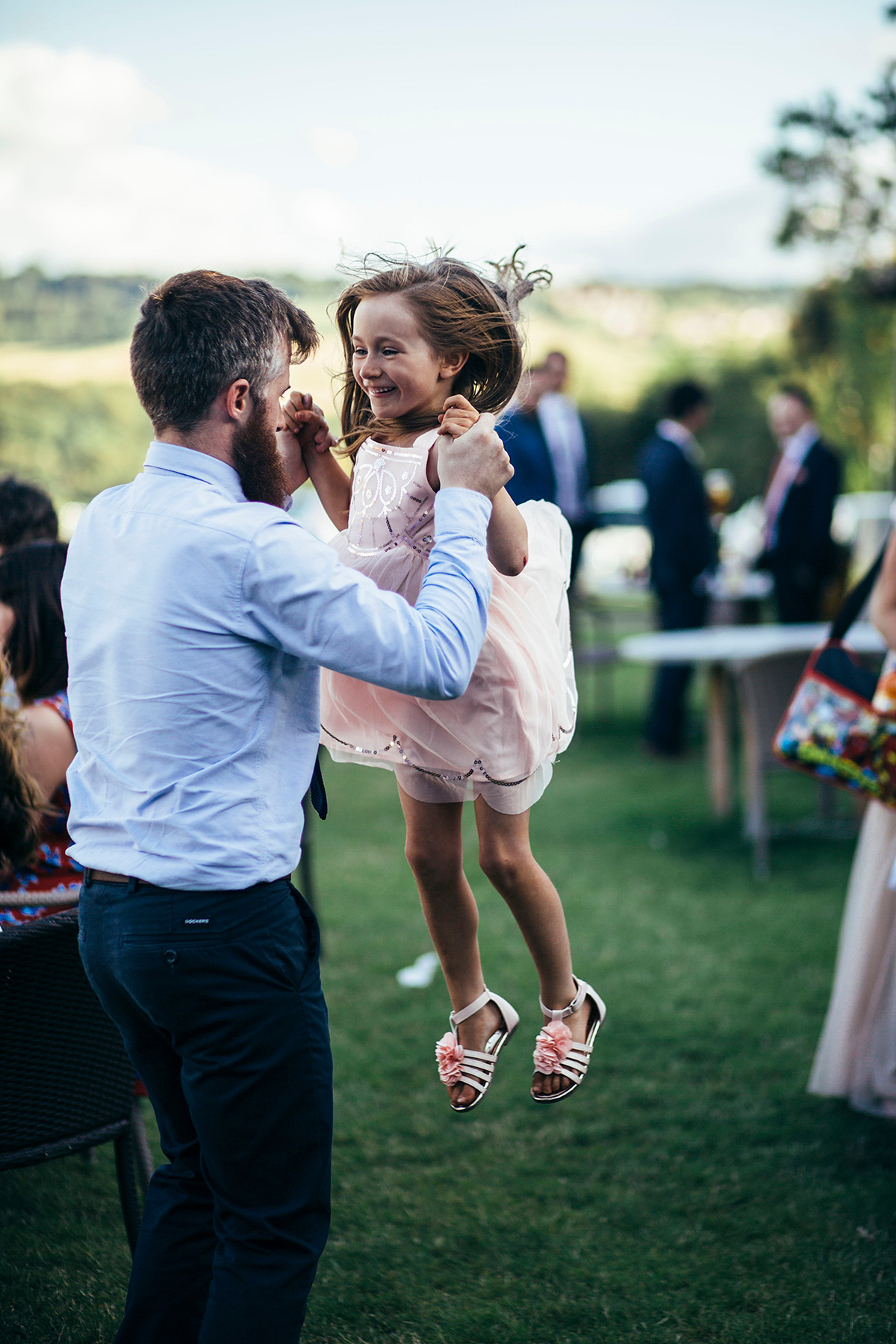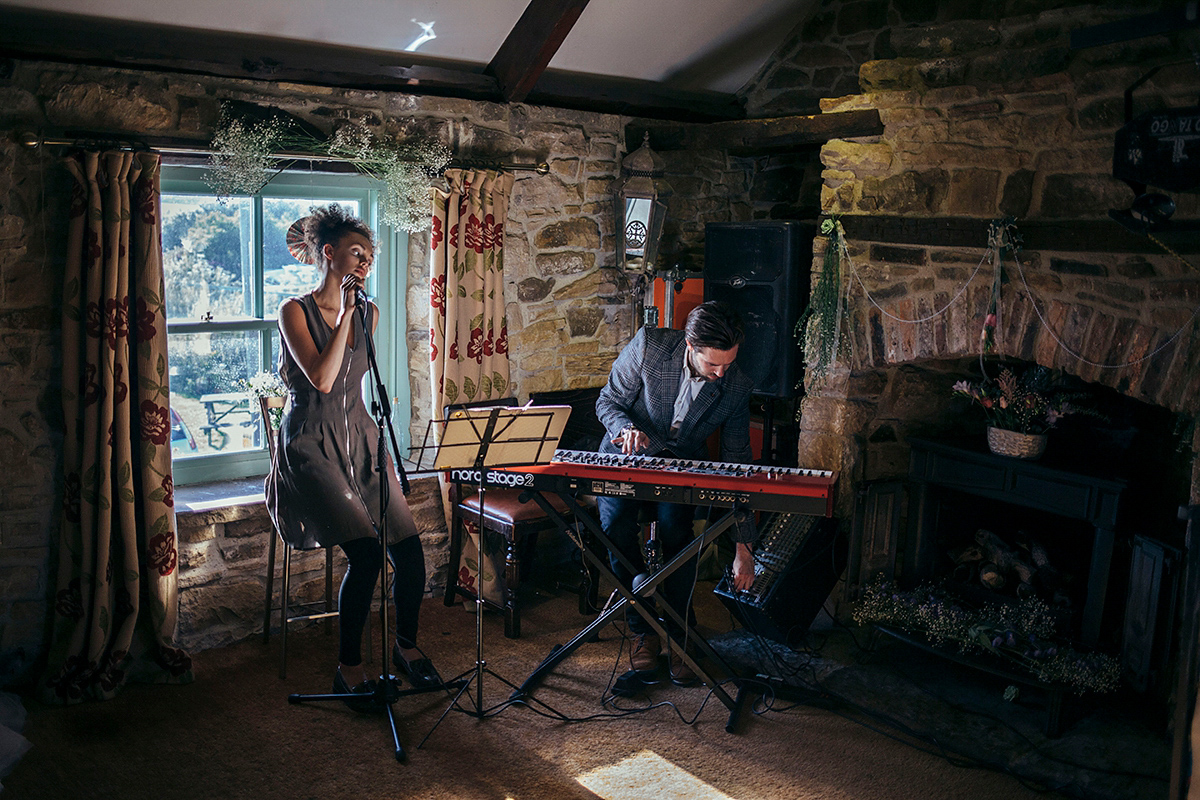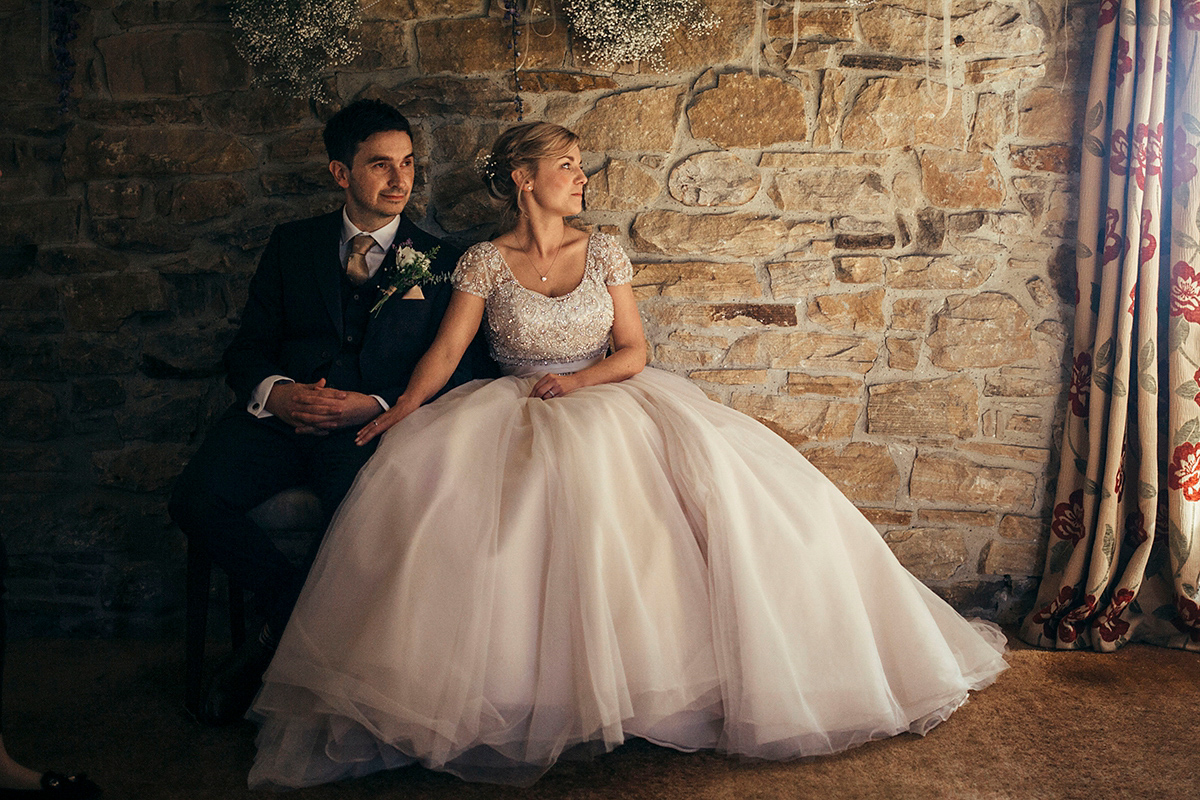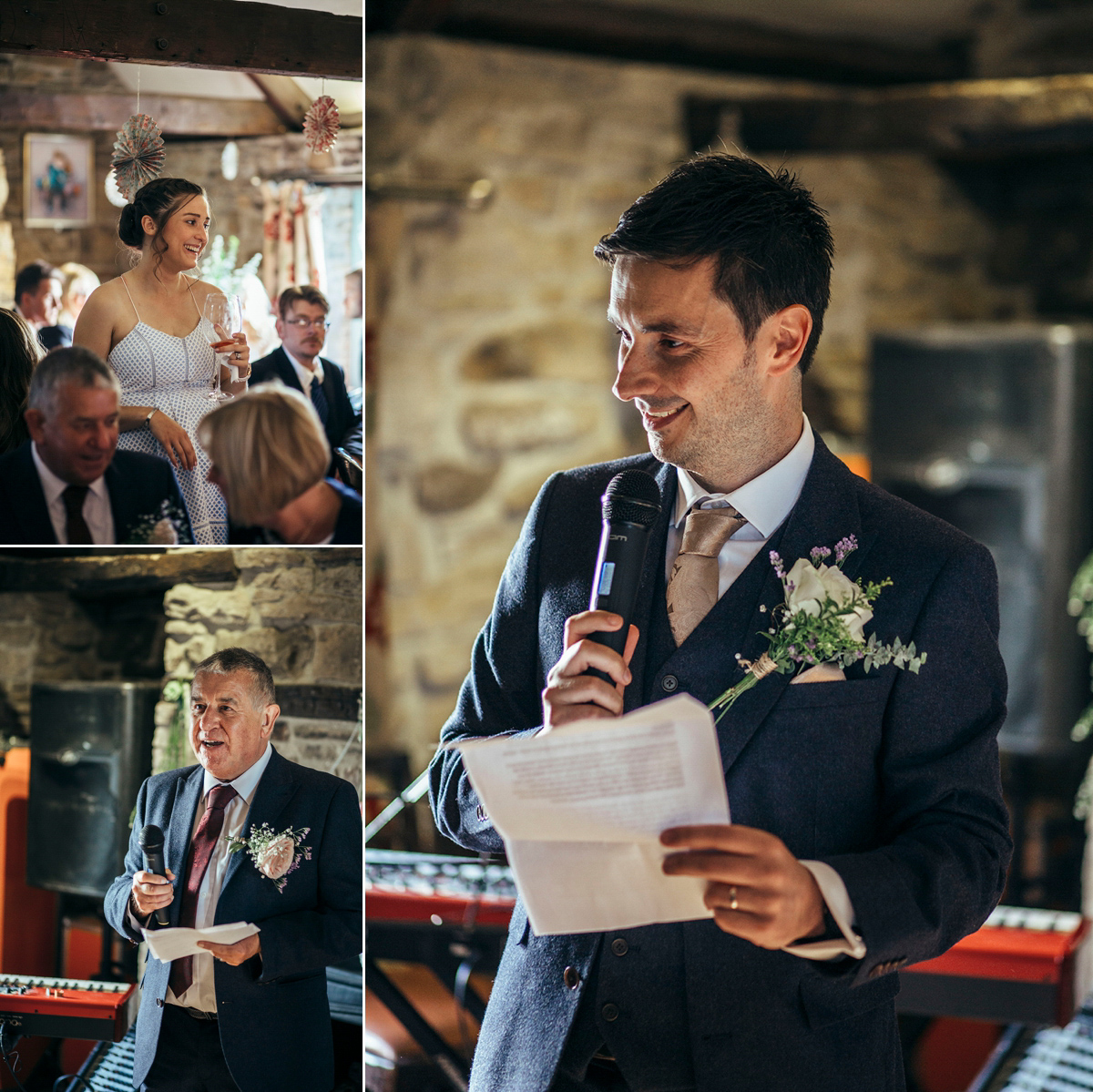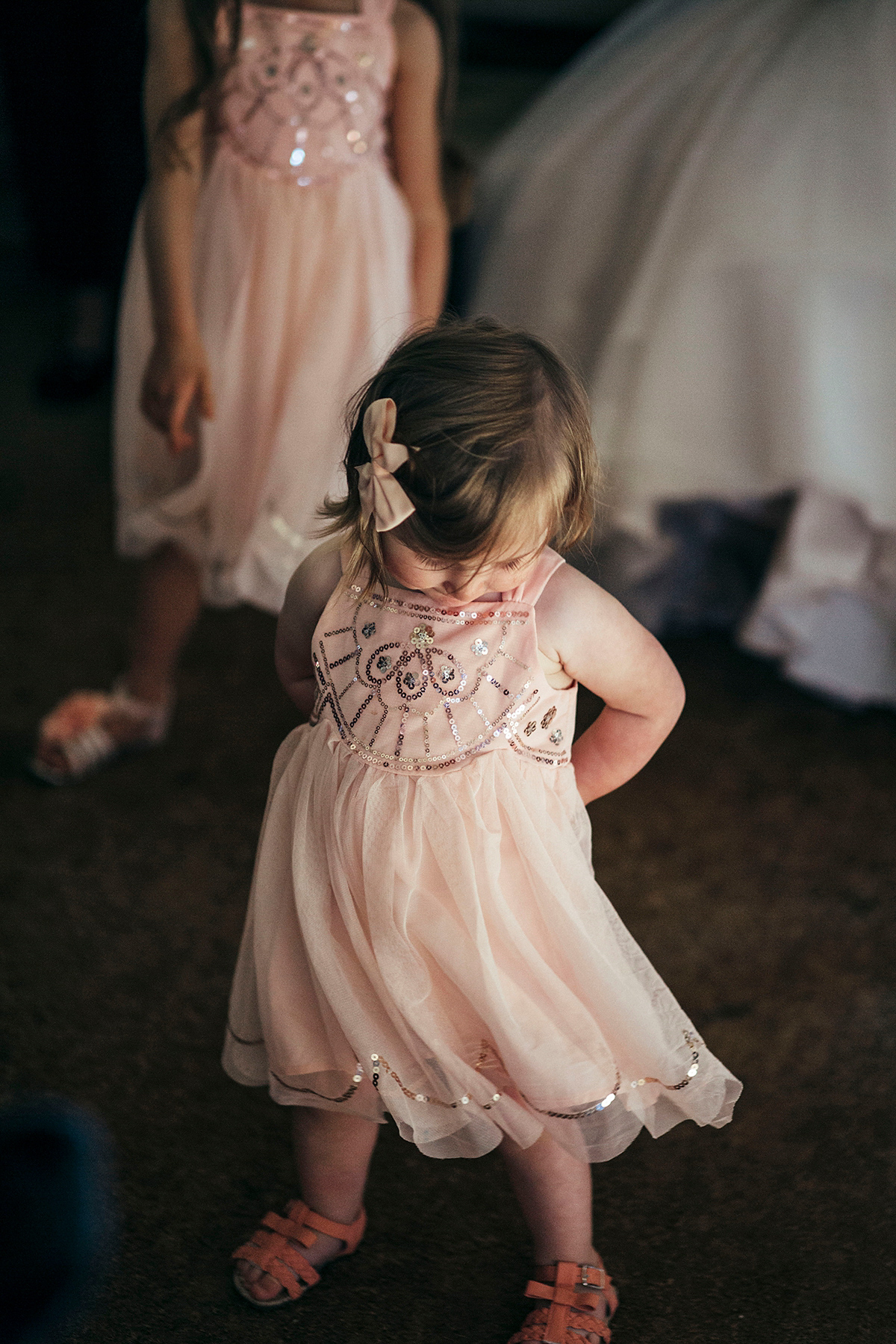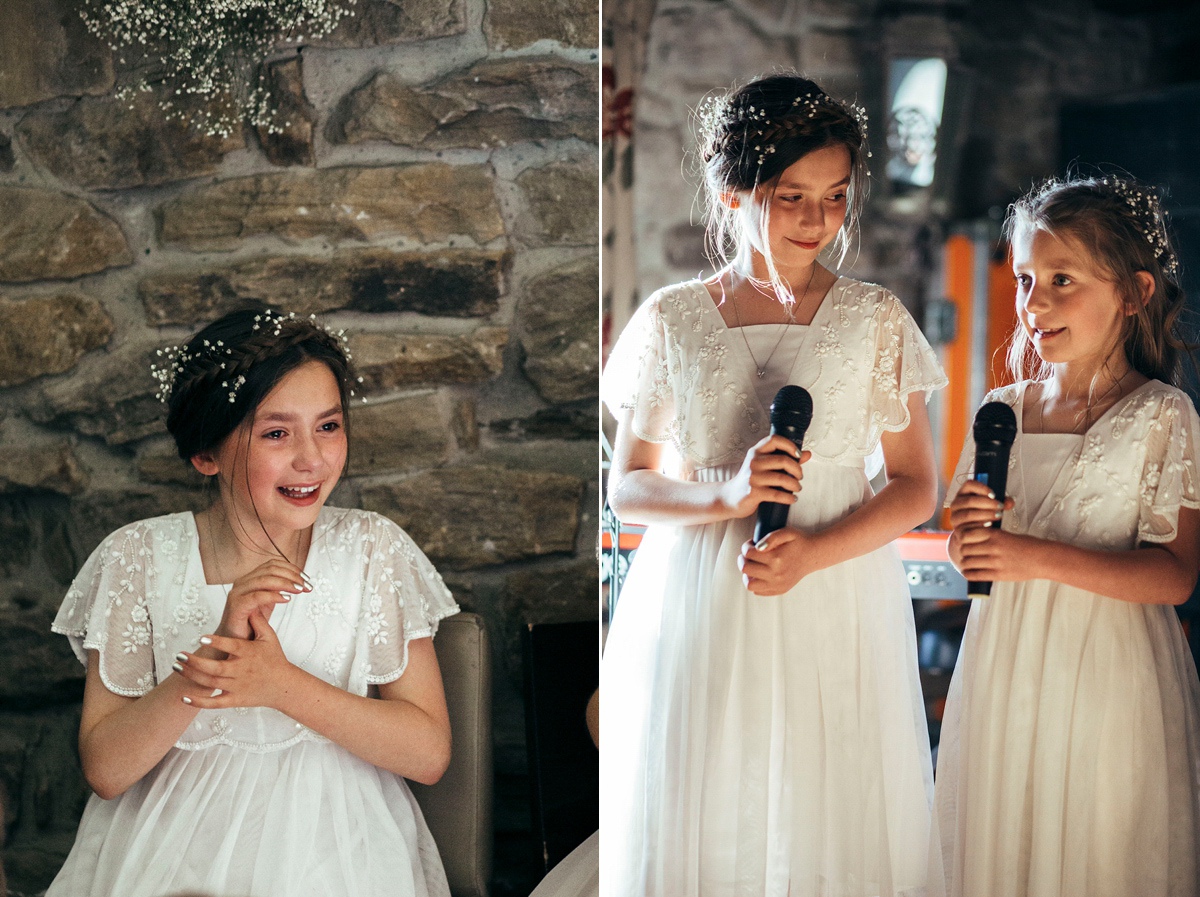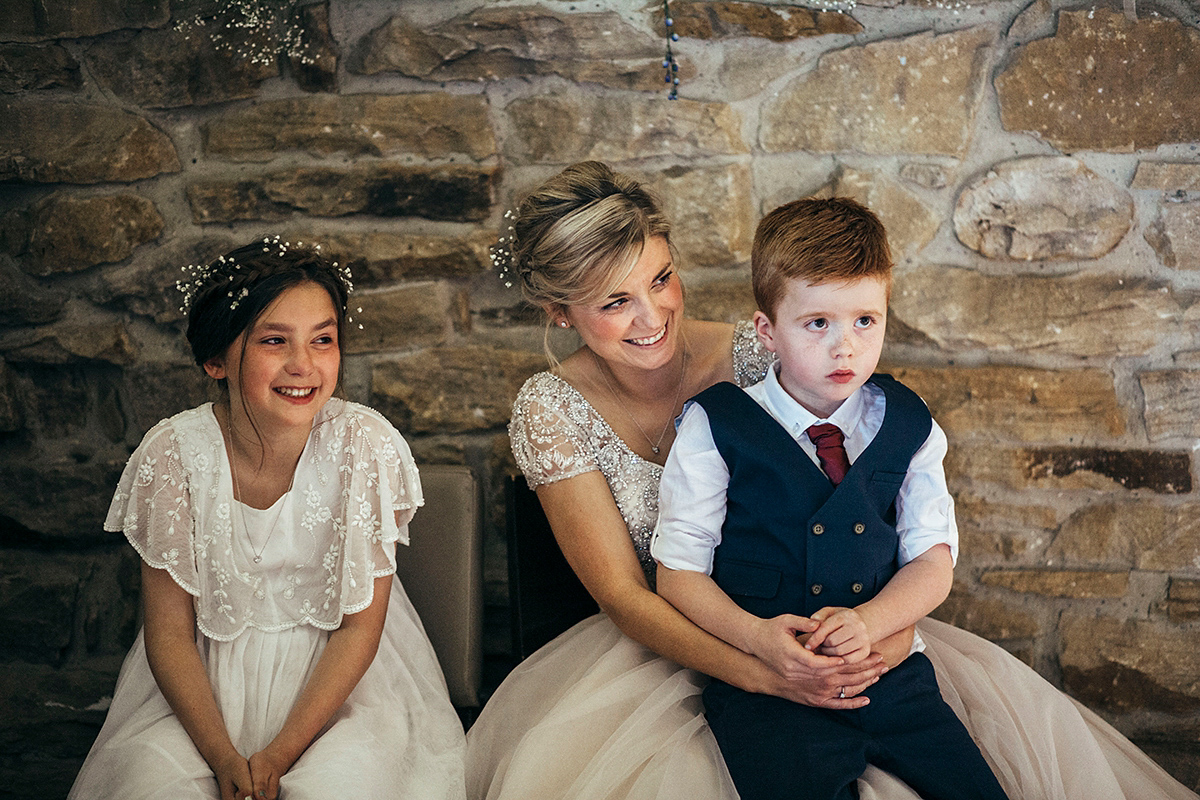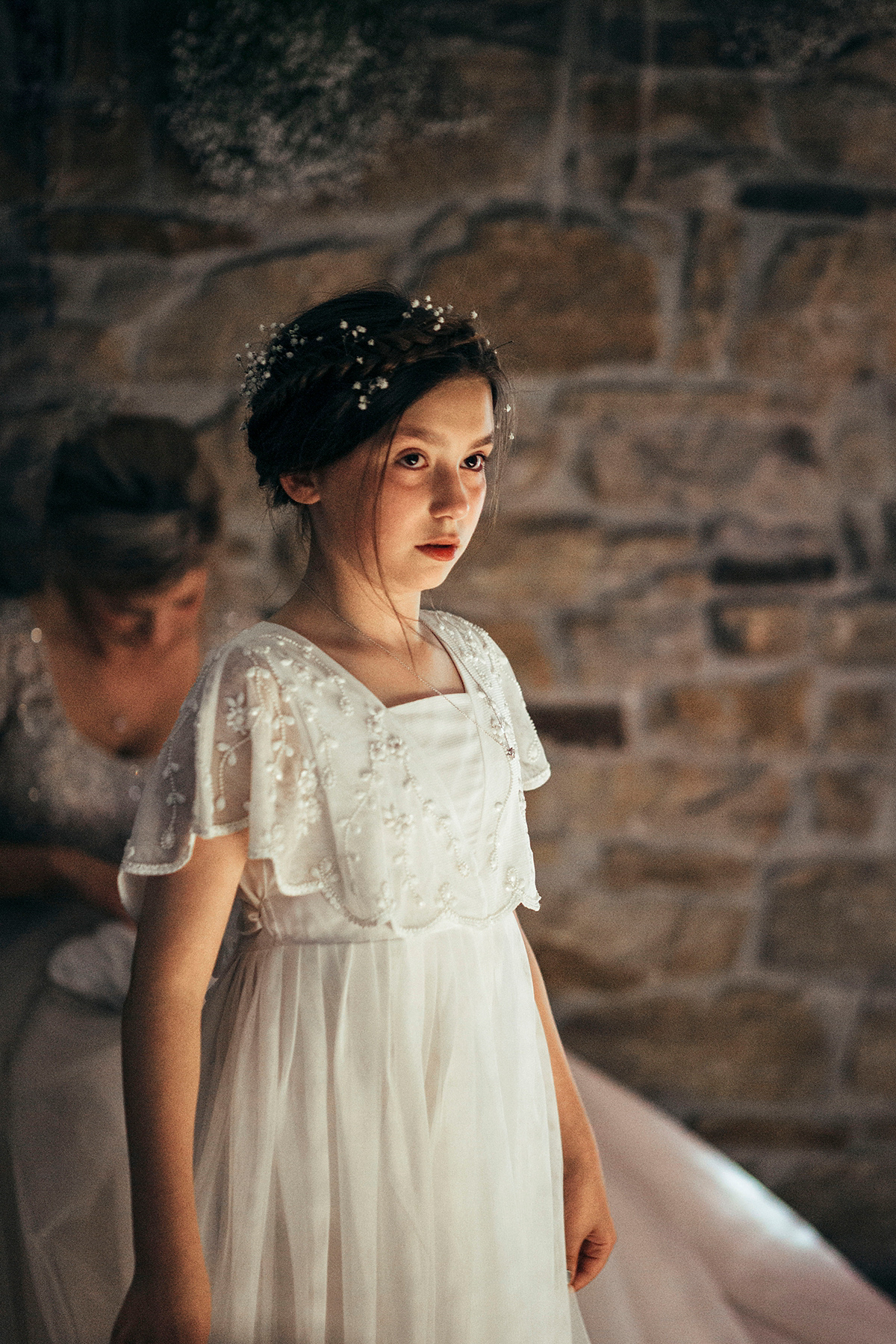 The couple's first dance was to 'Tenerife Sea' by Ed Sheeran, sang acoustically by their duo.  They danced the first verse and chorus themselves and then the children joined in, which is just lovely and really demonstrates how family orientated this day was.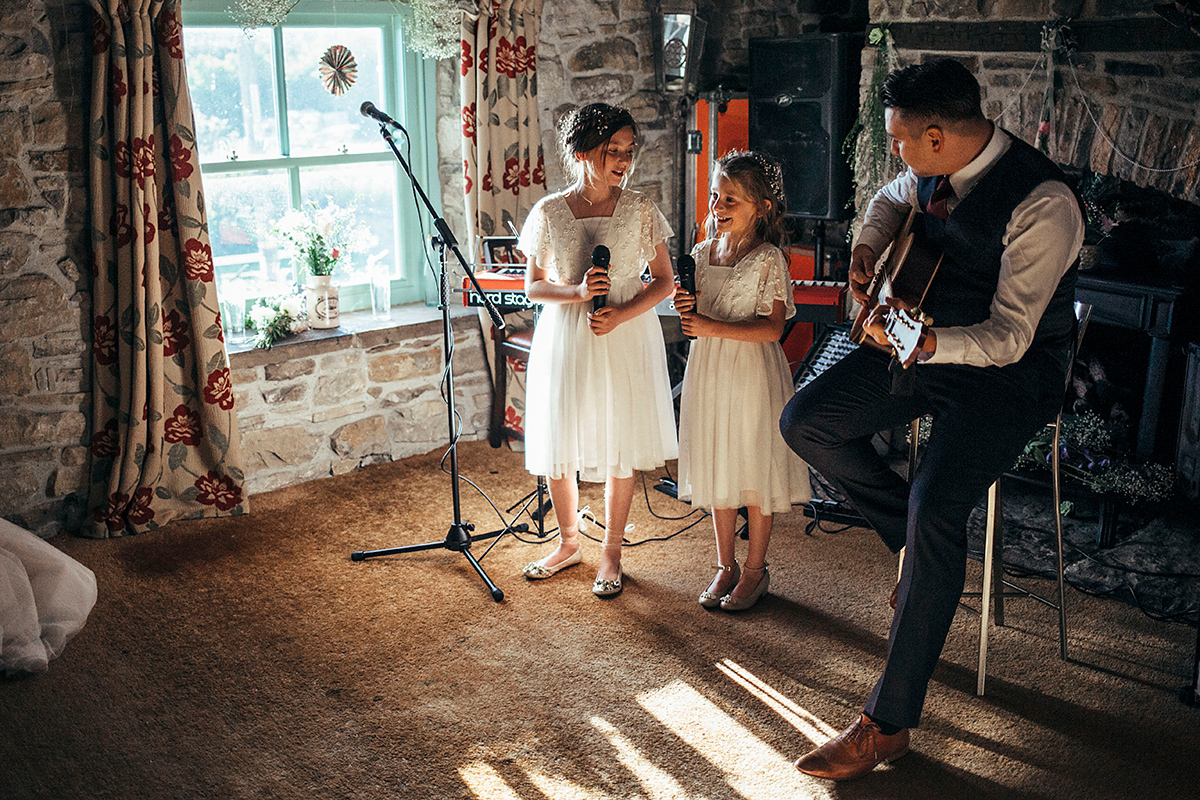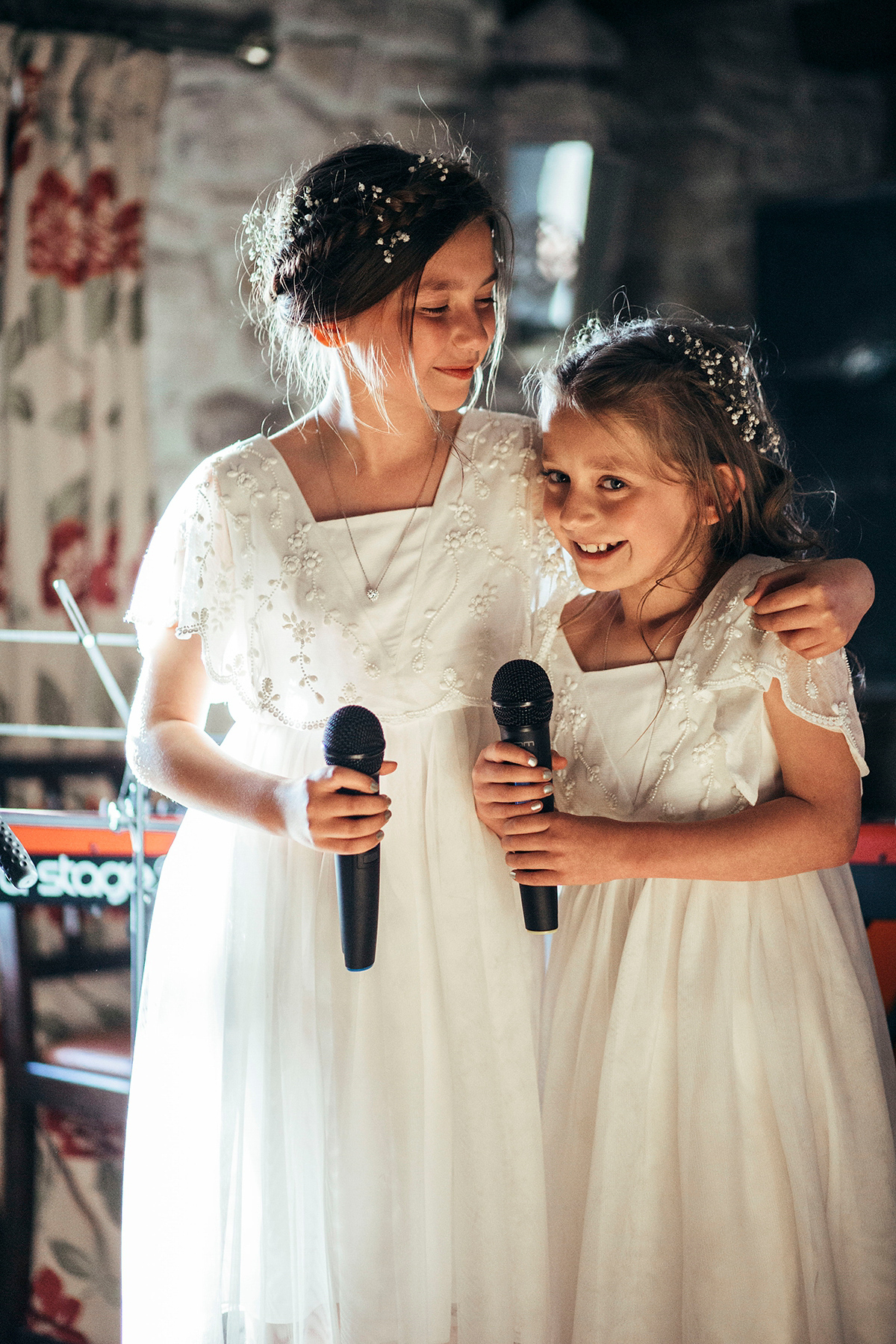 Words of Wedded Wisdom
"Try not to worry too much and get caught up worrying about what might please everyone else.  As long as you and your partner are happy, everyone else will be. Its your special day so make sure you both will enjoy it, that's what will be remembered."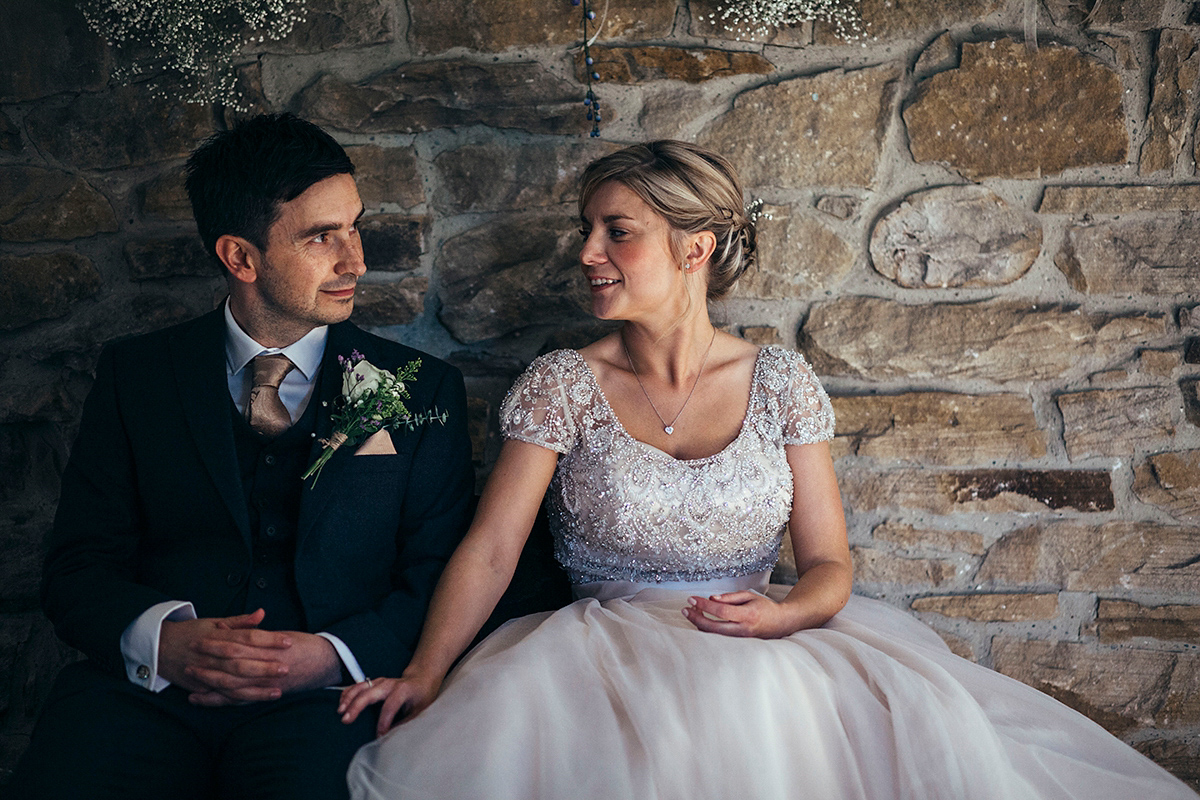 So many thanks to Laurie and Sean for sharing their beautiful day with us all, and congratulations on tying the knot after that very long engagement!  Thank you also of course to Rachael Fraser for allowing us to use her wonderful photographs- I look forward to seeing more of her work in the future.
All my love,
Shona x