Welcome to another week here on Love My Dress and, having seen the schedule for the next few days, it's going to be a good one! And it's the perfect time to spoil ourselves because the festive season is all about treats and indulgences. Today, I'm taking you into utterly gorgeous gift territory with Emmy London and H.Samuel so if you've yet to write your Christmas list or if someone you love is looking to treat you to something very special indeed, you're going to adore this feature…
Every Emmy London diamond ring
comes engraved and features a tiny hidden diamond.
View the full collection online here.
As you probably know, all of us at Love My Dress are huge fans of Emmy London and should Emmy ever launch her own fan club, we'll be first to sign up. Over the last year, we've loved sharing details of the beautiful Emmy London jewellery collaboration with H.Samuel with you both in features and with this breathtaking film. We know, from your comments, how much you've fallen for these exquisite pieces too.
Emmy London Palladium
1/3 Carat Diamond Solitaire Ring
The collection, which perfectly reflects Emmy's signature timeless style, is full of the most heavenly designs. Stunning engagement rings and diamond bands, fabulous diamond pendants and delicate earrings, this is a new take on timeless styling and it's not only a dream for brides, any piece would be perfect as a gift for any special occasion.
In fact, when I asked in the Love My Dress Facebook group for a few members to help me with this feature by selecting a few of their favourite pieces from the Emmy London collection at H.Samuel, I was overwhelmed with offers! It seems that everyone would like to receive one of these covetable pieces this Christmas! So, here's what some of our readers have on their Emmy London jewellery wishlist…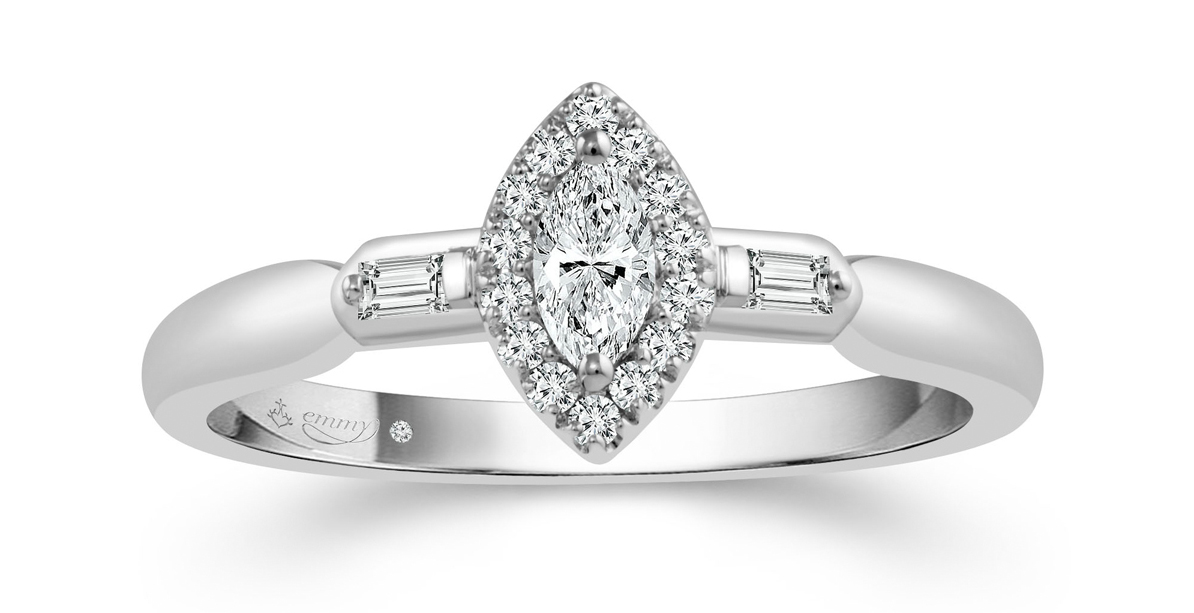 Emmy London Platinum
1/4 Carat Diamond Solitaire
"The Emmy London 18ct gold 0.10 carat diamond set ring would be on my list," says Helaina Storey. "I absolutely adore the 'Britishness' and nature-inspired design of this piece and I'm also obsessed with all things rose gold! This ring has the perfectly warm and sparkly festive feel to it, making it the perfect Christmas gift and I love the cheeky hidden diamond on the inside of the band too. They are a girl's best friend after all!"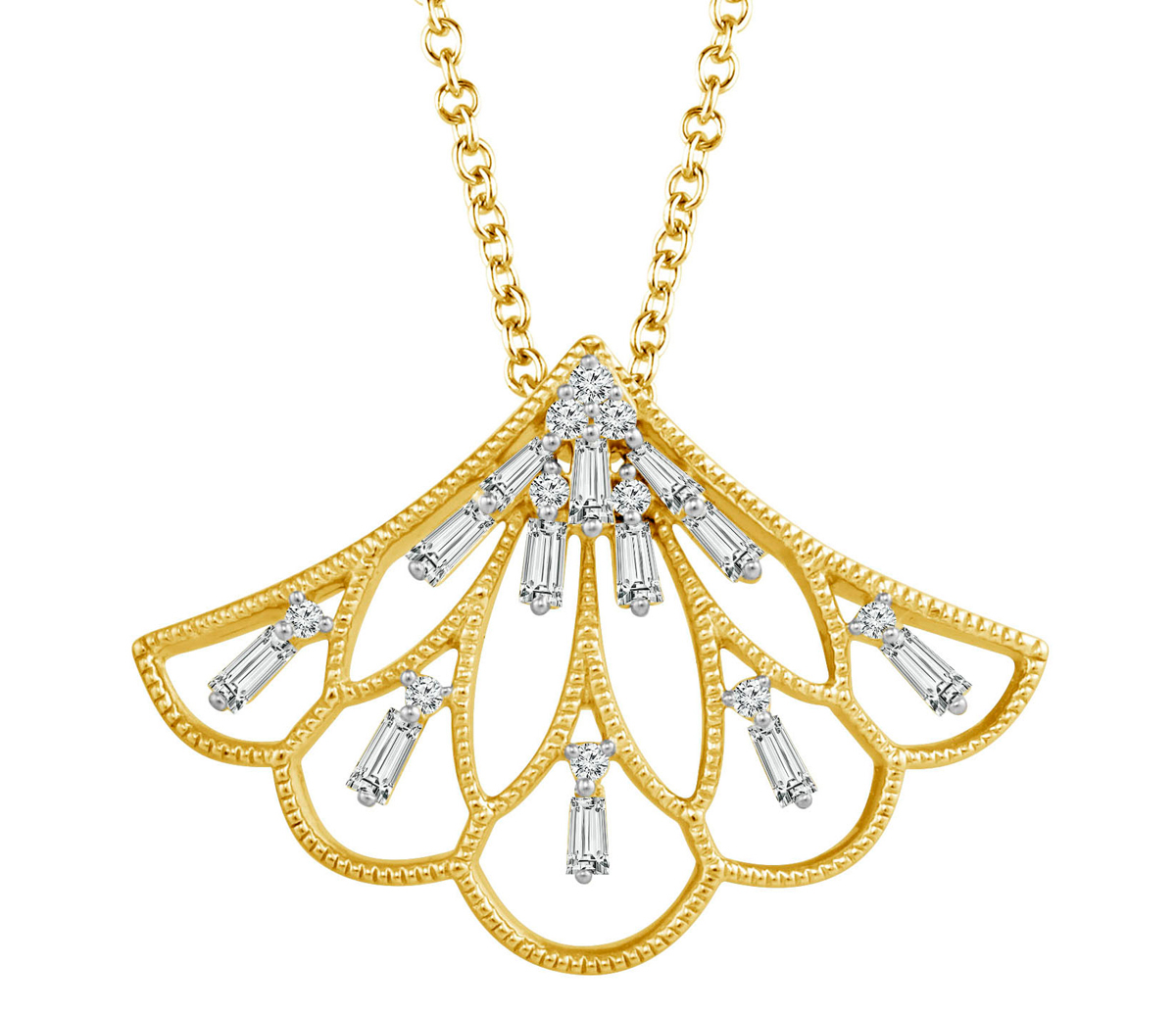 Emmy London 9ct Gold
1/4 Carat Diamond Set Fan Pendant
Helaina isn't our only reader lusting after some rose gold goodness:
"I love this diamond eternity ring and it's so delicate and pretty," says Sinead Ellams. "It's perfect for those who don't wear a lot of jewellery but still want some sparkle. I also adore these timeless inspired earrings and I think they're perfect for someone looking for simple but beautiful sparkle. I wish I could add them to my list for Santa!"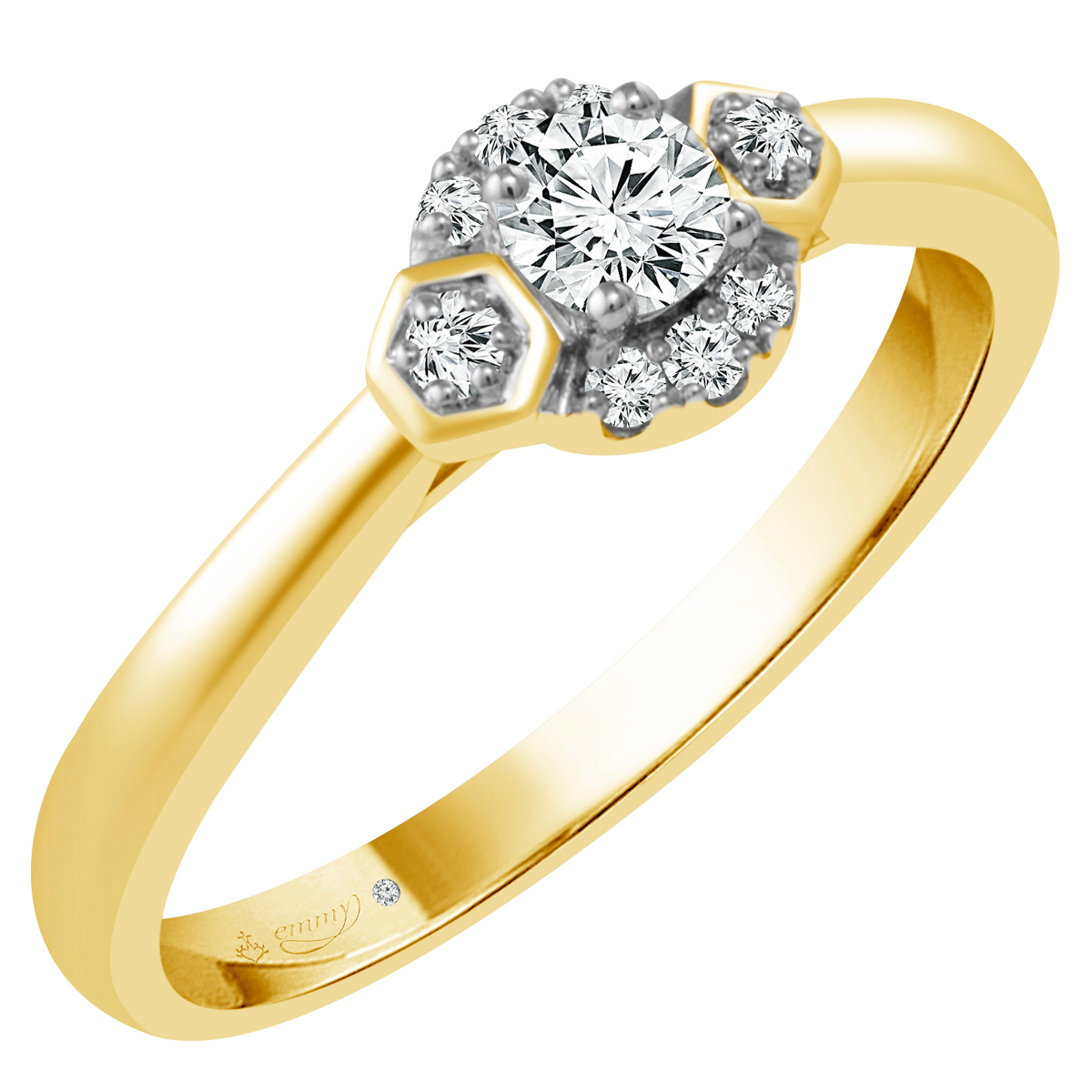 Emmy London 9ct Yellow Gold
1/5 Carat Diamond Solitaire Ring
Emma Kingston has chosen one of my favourite pieces for her wishlist:
"Pretty and timeless, this beautiful pendant would add a touch of sparkle to any Christmas outfit and it would certainly put a smile on my face! I also adore this ring too. I'm a huge fan of everything that sparkles, a bit like a magpie, so the appeal of this beautiful ring is fairly clear! I love that it adds a bit of glamour but is still unique and fairly understated."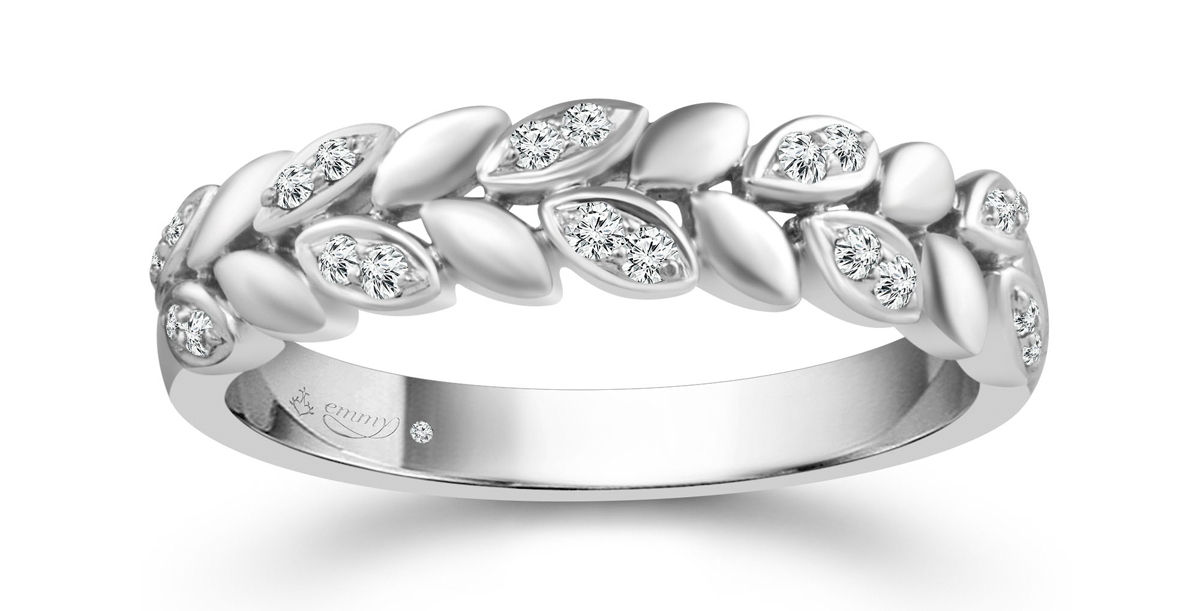 Emmy London 18ct White Gold
1/10 Carat Diamond Ring
"I think these Emmy London silver diamond earrings would be the most perfect gift," says Suzanne Burtenshaw. "They're elegant and so pretty and would be a perfect Christmas gift – but I can also imagine giving them to a bridesmaid as a gift. Lucky isn't the word!"
Lastly, on our reader wishlist, is Sarah Millington who has summed up pretty much everything that's so fantastic about the Emmy London H.Samuel collaboration AND the prospect of receiving something so amazing as a gift:
"I love this necklace because of its timeless, classic shape. I love the Gatsby-esque glamour and the contrast between the gold and the diamonds. I can imagine wearing this with a little black dress or with a cashmere jumper and I think this would be a wonderful gift for a woman of any age. I only hope my husband reads this blog post…!"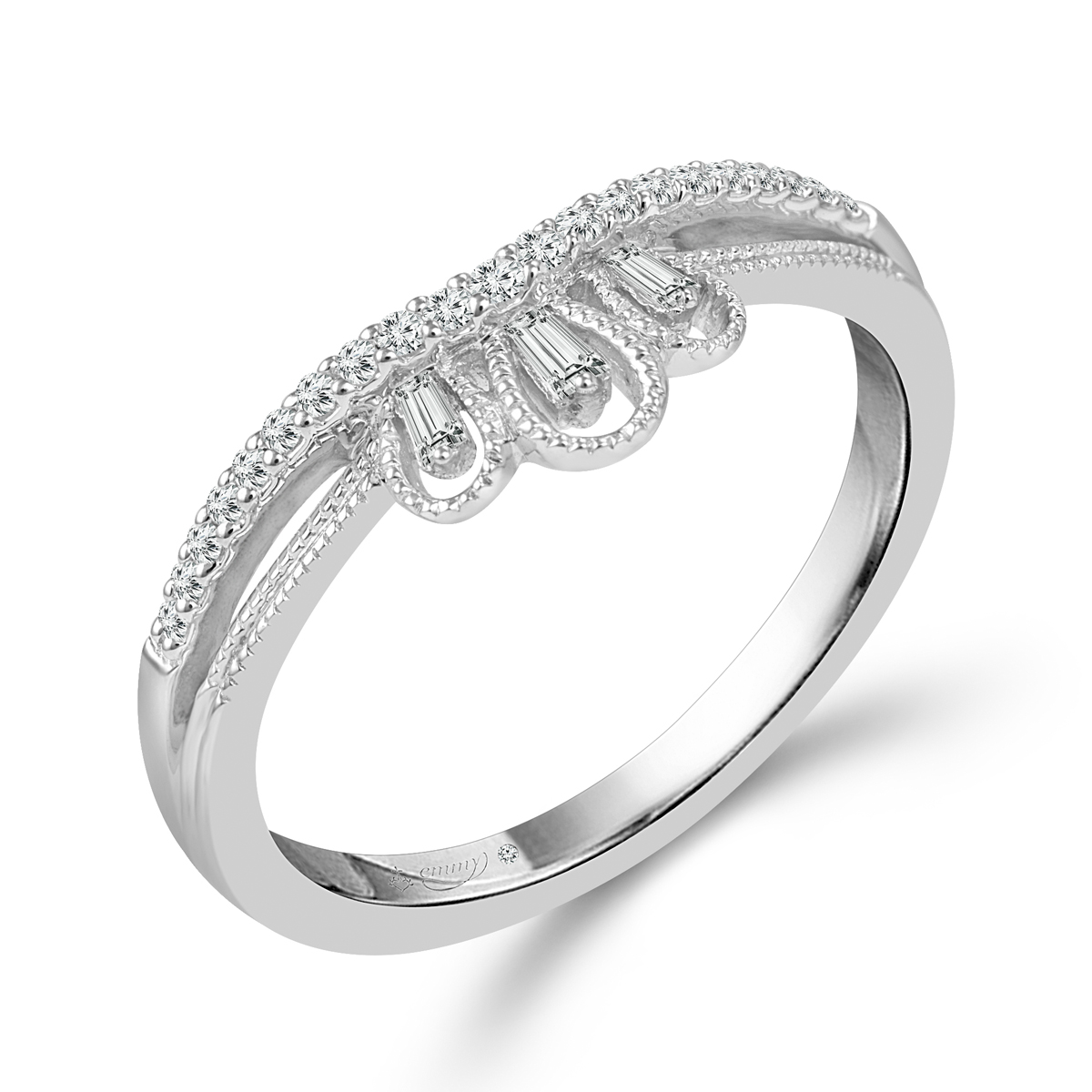 Emmy London 9ct White Gold
0.12 Carat Diamond Ring
We all hope he does too Sarah! But this is what makes giving such beautiful gifts such a joy – you know that the pleasure the recipient has in the gift will last forever. If giving a gift is a way of showing someone that you love them, isn't it only fitting that the gift in question is something so utterly adorable? Oh Emmy London, your H.Samuel collection is simply sublime, at any time of year.
There are no photos with those IDs or post 681518 does not have any attached images!
The Emmy London at H.Samuel collection is now available and designs range in price from £299 to £2,999 and each and every piece is finished with certificated I1 certificated diamonds for the most wonderful finishing touch. And don't worry, there's still time for Santa to pick up your perfect Christmas gift…
Love,
Tamryn x
This is a sponsored post