Yay! You've made it to the weekend again so I hope the wherever you're reading this, you're congratulating yourself on being so brilliant! Have you got plans for the next few days? I'm super excited because tonight I'm off to a rather fabulous location on assignment for Love My Dress and I can't wait. We'll be sharing details on social media I'm sure so keep an eye out for a peek at my latest adventures. Right now, I'm all about venues however and it's a real pleasure to introduce you to the The Principal Hotel Company's fabulous portfolio of venues where weddings are something of a passion.
One of the reasons I'm in love with The Principal Hotel Company is because their Group Wedding Director, Kelly Mortimer is one of the most fabulous people I've met during my time in the wedding industry.
Kelly has spent more than 15 years planning weddings at some of the most exclusive venues around the world and now she oversees everything to do with weddings at The Principal Hotel Company. Kelly has a smile that lights up a room, she totally understands just what you're looking for from your wedding venue and I'm pretty sure she knows everything there is to know about nuptial celebrations! So, with Kelly heading up all things wedding for The Principal Hotel Company, I know everything is in the best of hands so it's time to find out more from Kelly herself:
"At The Principal Hotel Company, we have 48 landmark properties throughout the UK from countryside retreats to elegant city centre hotels. Each property has a rich history and its own distinct character. Tree lined driveways lead to Victorian mansion houses set in acres of grounds, there are outdoor ceremony spaces, sweeping staircases for the perfect photographs and, of course, the ever popular city centre chic hotel for glamorous celebrations.The Principal Hotel Company is currently investing millions in their properties to make sure that they're high up on every couple's venue shortlist. They've recently reopened The Principal York, a fabulous Victorian hotel that's now basking in its former glory. The Principal London is currently being renovated ahead of an exciting launch in summer and of their wedding favourites, De Vere Wotton House in Surrey has also had a beautiful refurbishment which has only made it all the more popular.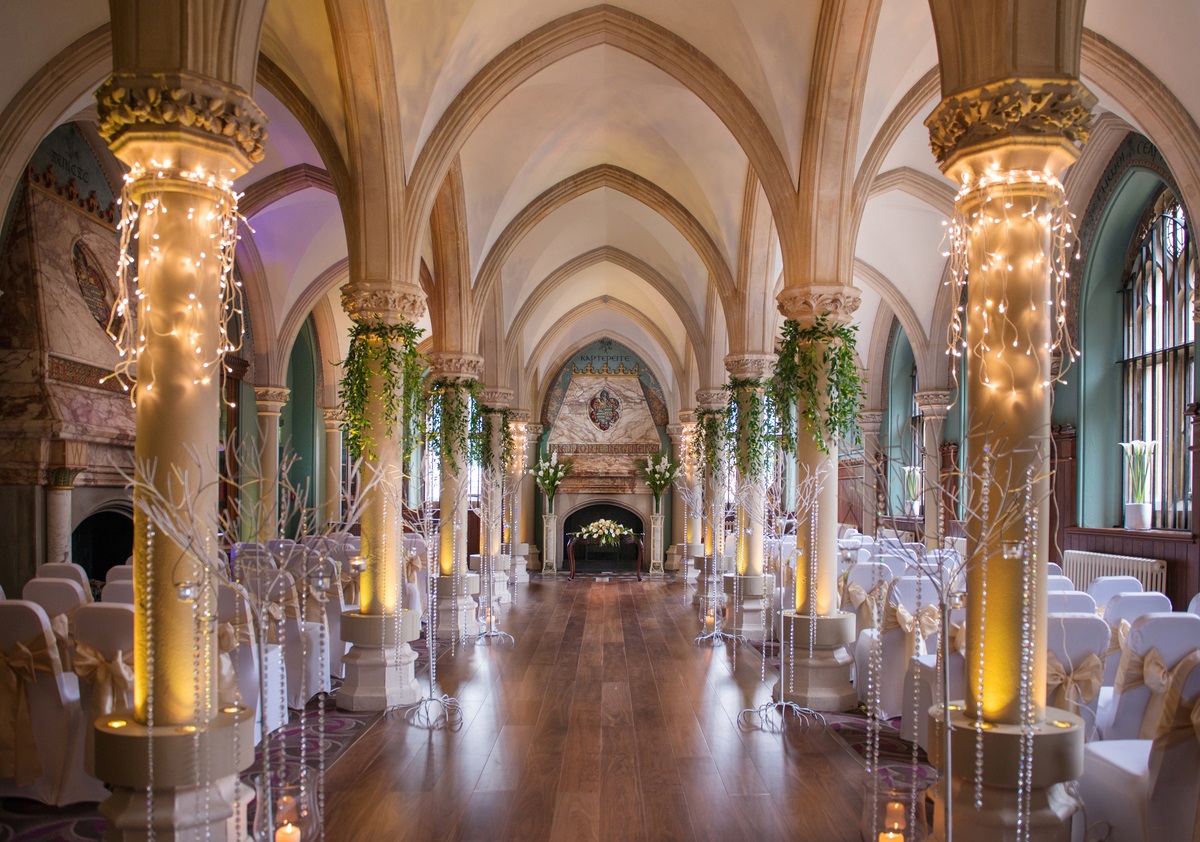 "We love a love story!" says Kelly. "I'm passionate about weddings and ensuring that couples feel well taken care of. Planning a wedding is a daunting prospect for most of us and I always want couples to know that they're being well looked after. We've all heard stories of cold or uninterested wedding venue staff and it makes me so sad."
Kelly and her handpicked wedding coordinators are so friendly and supportive, planning your wedding at any of The Principal Hotel Company venues will be such a wonderful experience. The team totally understands that when you're planning, you've got questions to ask and things to check and they go out of their way to help you as much as they can.
So, let's hear a little more about the venues themselves:
"Our venues vary in style and location so whether you're looking for a country estate or a touch of city glamour, we have a style to suit most couple. Many of our hotels have beautiful outdoor ceremony options."
"It so hard to choose a few favourites from The Principal Hotel Company portfolio but if you push me, I'd have to mention Beaumont House in Windsor. It has the most incredible chapel, now used for wedding celebrations, with stained-glass windows and a painted ceiling."
"Then there's Tortworth Estate in the Cotswolds with its beautiful glass-covered orangery where you ceremony is flooded y light and later, you can dance under the stars. Lastly, Horsley Towers in Surrey is very special as it's an exclusive use castle style venue. It sits in acres of countryside with a beautiful lake so there are limitless options for incredible photography! There's also a 'Groom's Room', complete with bar, snooker table, sports screen and more – the perfect place for the boys to hang out the night before!"
There are no photos with those IDs or post 681499 does not have any attached images!
Wedding venues from The Principal Hotel Company all offer individually priced wedding packages based on guest numbers and wedding dates and the onsite coordinators are always more than happy to create bespoke packages to fit your wedding perfectly.
Great venues, sensible pricing and caring coordinators – The Principal Hotel Company could well be your perfect wedding partner.
The Principal Hotel Company includes 48 properties across The Principal, De Vere and Partner brands. Details on each property can be found on their website when you select 'destinations' to browse locations. From here, you can choose a venue to explore, download a brochure, make an enquiry and also find out more about any upcoming events. Each venue's page outlines capacities and you can also view details of accommodation and facilities (spa anyone?!)
To keep in touch with The Principal Hotel Company, why note get social and connect with De Vere Hotels and Principal Hotels on Facebook?
Love,
Tamryn x
This is a sponsored post