There's nothing like a burst of retro sunshine to pave the way to the weekend, and today brings the kind of joy that only   movie-star volume and killer red lips can. Combining radiant sunflowers, timeless glamour and one of those dresses that makes you gasp and thank your lucky stars that weddings are a thing, this celebration will obliterate any lingering Blue Monday lethargy.
Glamorous couple Alexandria, a retail store manager for a vintage brand, and Latif, a lecturer, fell in love in a whirlwind of nostalgic tendancies and old Hollywood glitz, so it was only fitting that these interests were celebrated as they became husband and wife on 16th June 2016. The High Rocks in Tunbridge Wells fit the bill of venue perfectly, with an incredible vintage steam train and wondrous backdrops for such a dazzlingly photogenic pair. I'll let them get you up to speed:
"We both love the 1940's and 50's so there was no question about what kind of look we would go for. Red lips are my signature so I wasn't going to be seen with anything less. We both love classic Hollywood glamour, Cary Grant, Errol Flynn, Ava Gardner, Lauren Bacall, this list goes on. My favourite colour is yellow, I originally wanted yellow bridesmaid dresses but not everyone was a fan so I settled on yellow flowers. Sunflowers are my favourites; you can't help but smile just looking at them. We knew we wanted a non-religious venue and the cosy barn setting of the High Rocks had the perfect country, rustic backdrop we were looking for."
Captured by Story Wedding Photography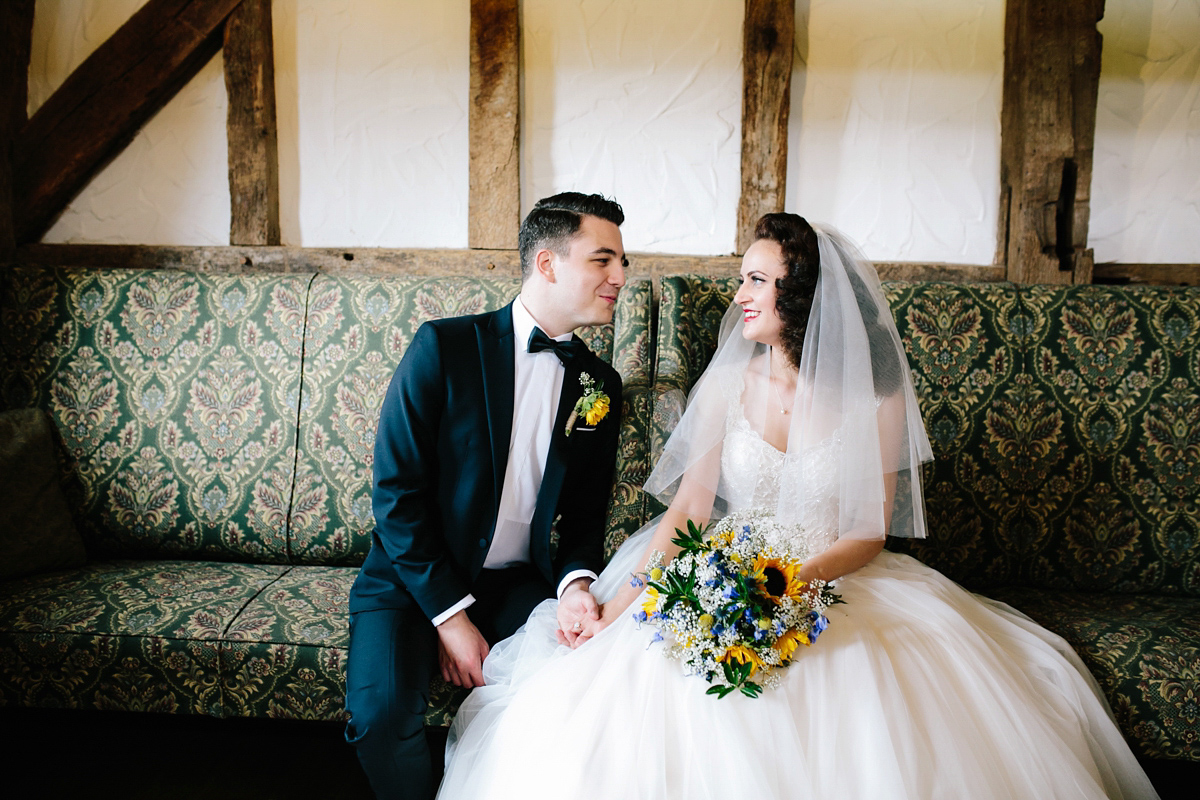 We've heard it so many times here on Love My Dress, you imagine one style of dress and end up getting the feels from something completely different . This shows the importance of shopping at respected bridal stores that can advise and get properly giddy with you (we've got you covered over on Little Book For Brides), as Alexandria's experience at Gillian Roberts Bridal in Eltham perfectly demonstrates; one brilliant recommendation and you can end up looking this sensational!
The 'Maloree' gown from Maggie Sottero intensified Alexandria's bridal star-quality with a whoosh of frothy skirt, glinting gold and a ravishingly retro silhouette; this is feminine glamour at its most wistful and wonderful.
"The dress was totally not what I was looking for. I saw myself in something long and slinky. I saw the dress hanging up as I was trying on others and loved the colour, but insisted it was not what I was looking for. It was too princessy and fussy and I didn't think I could pull it off. However, the assistant (Laura) said I must try at least one dress I'd never choose and made me try it. I put it on and stepped out feeling rather foolish and my twin sister started to cry. Naomi doesn't cry easily; I knew then it was the one."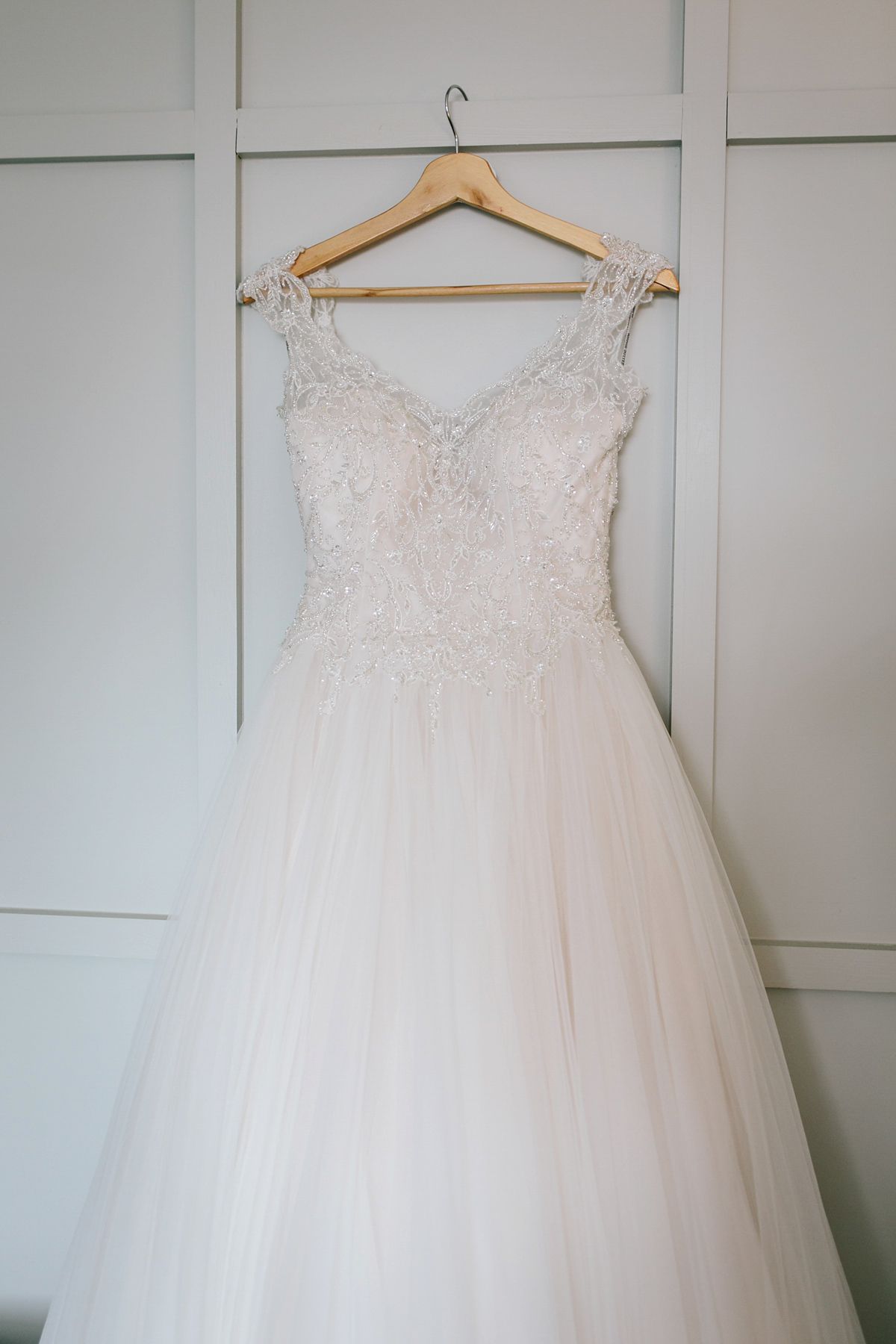 "I love the delicate beading in the bodice and the low back, not too low but enough to show off my favourite bits. The colour is light gold over champagne, although it appears white in most pictures."
"It feels incredible to wear but its rather heavy, it made me feel like royalty. I've insisted my twin sister must wear it when she gets married!"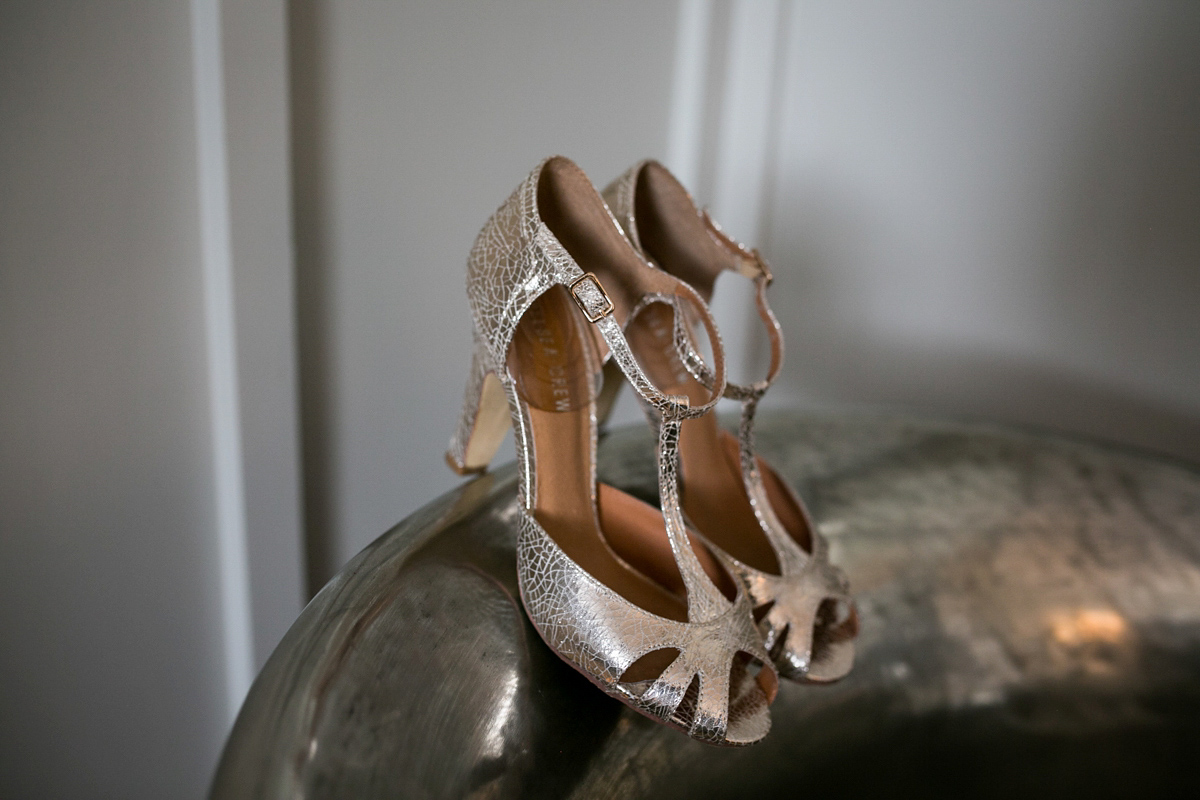 Blue and yellow are total besties, and this uplifting combination was used throughout this most happy of celebrations. Bridesmaids upped the glamour stakes in royal blue dresses individually designed by Society Belle by Naomi Gibbs that enabled Alexandria's favourite sunflowers to positively pop.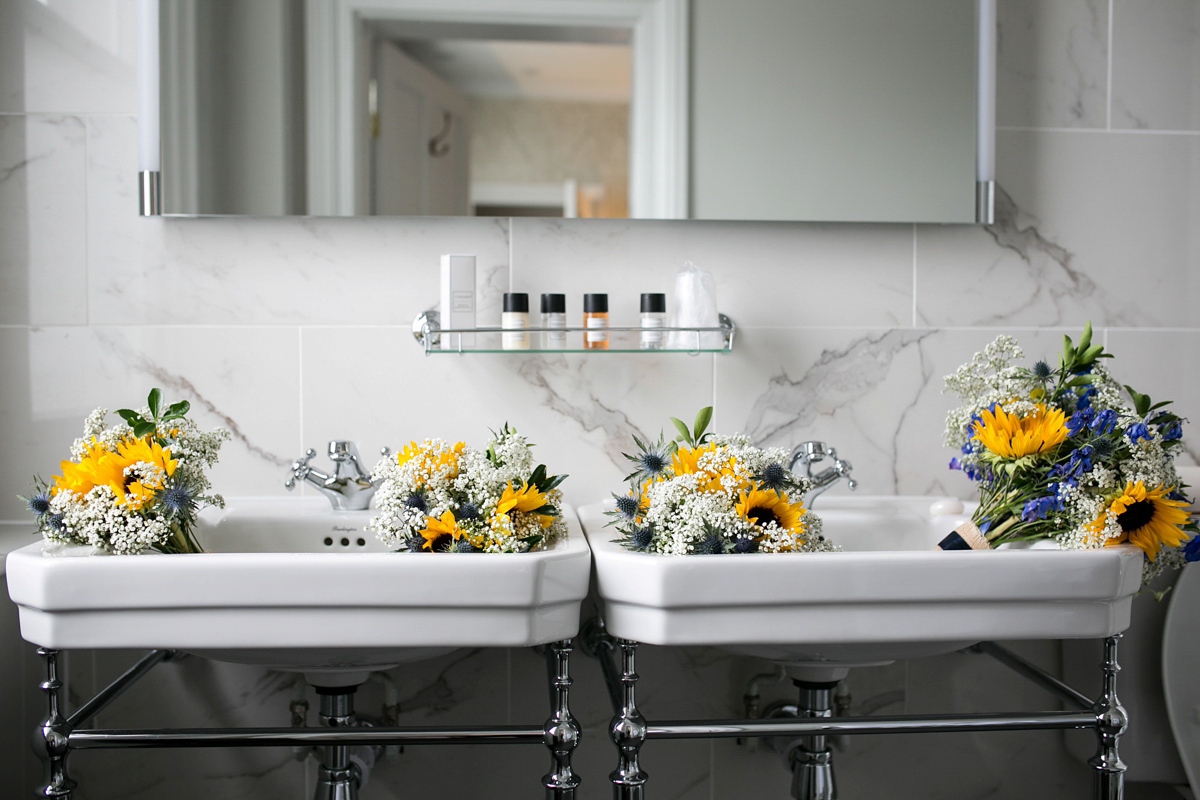 Wonderfully, all of the floral arrangements and adornments were hand crafted by the bride and her helpers, using wholesale flowers from Triangle Nursery.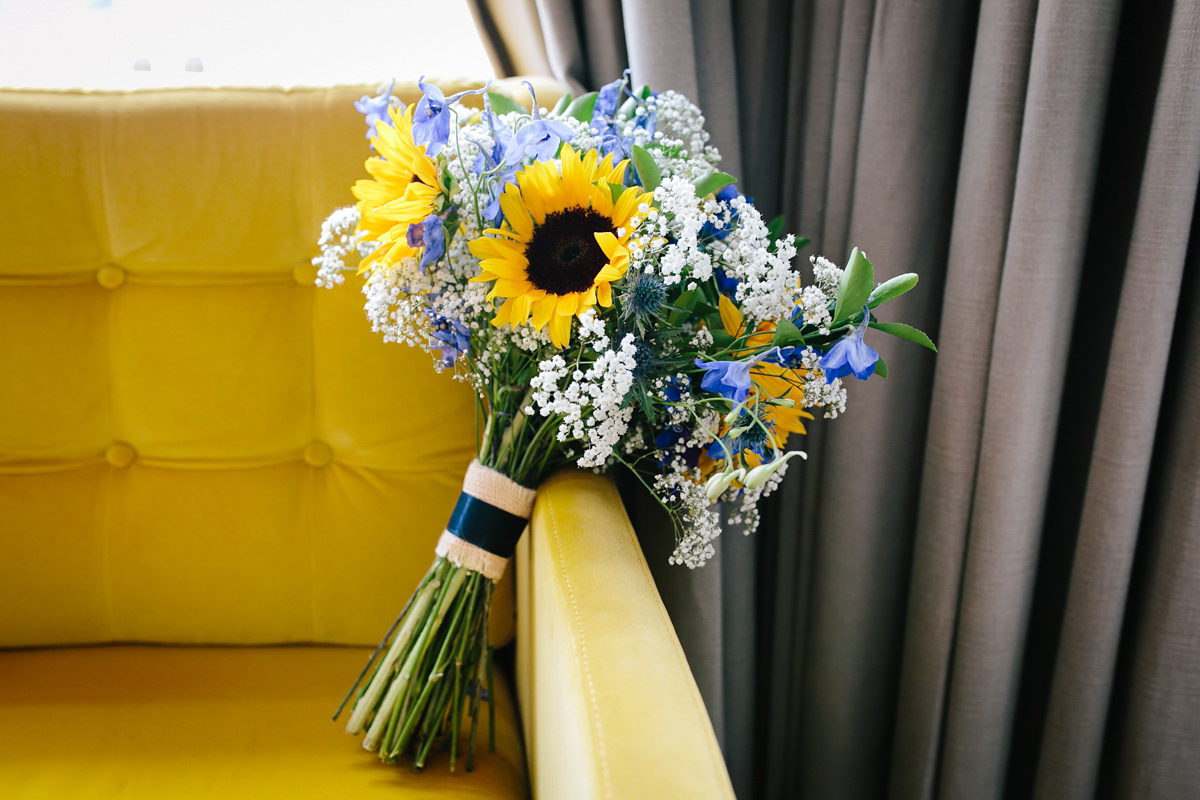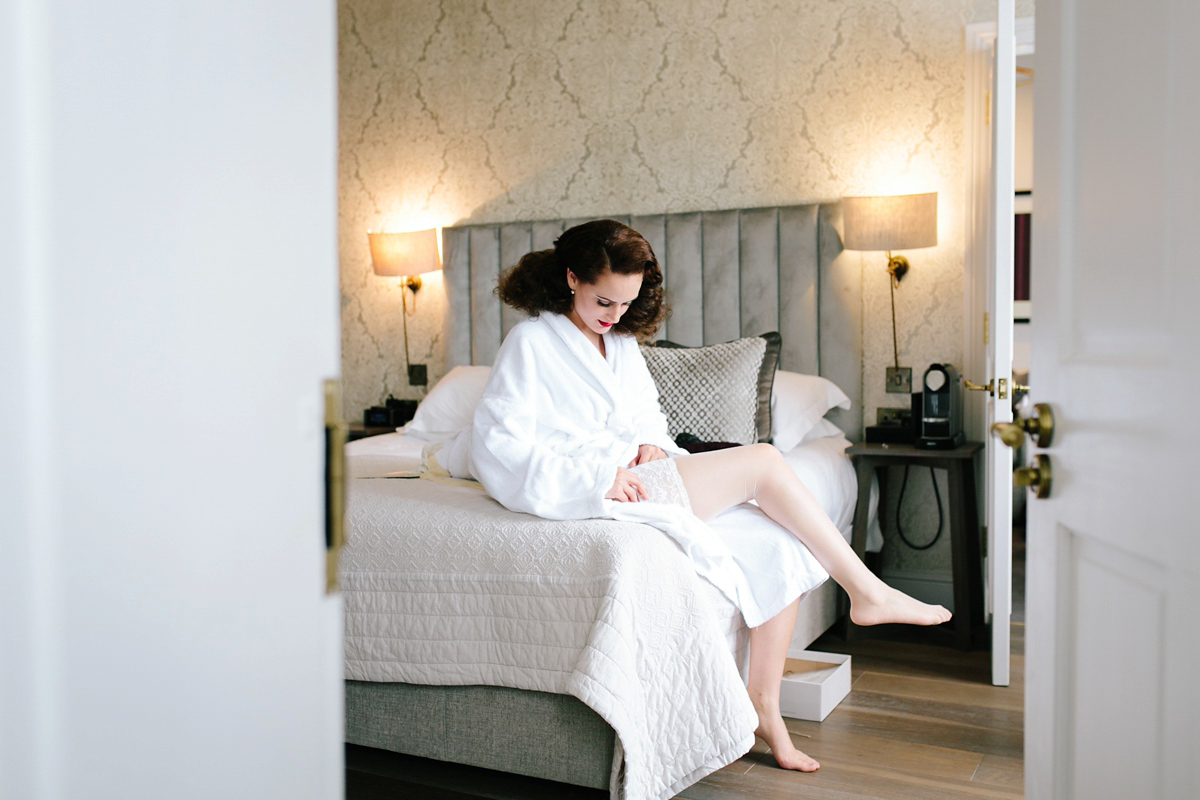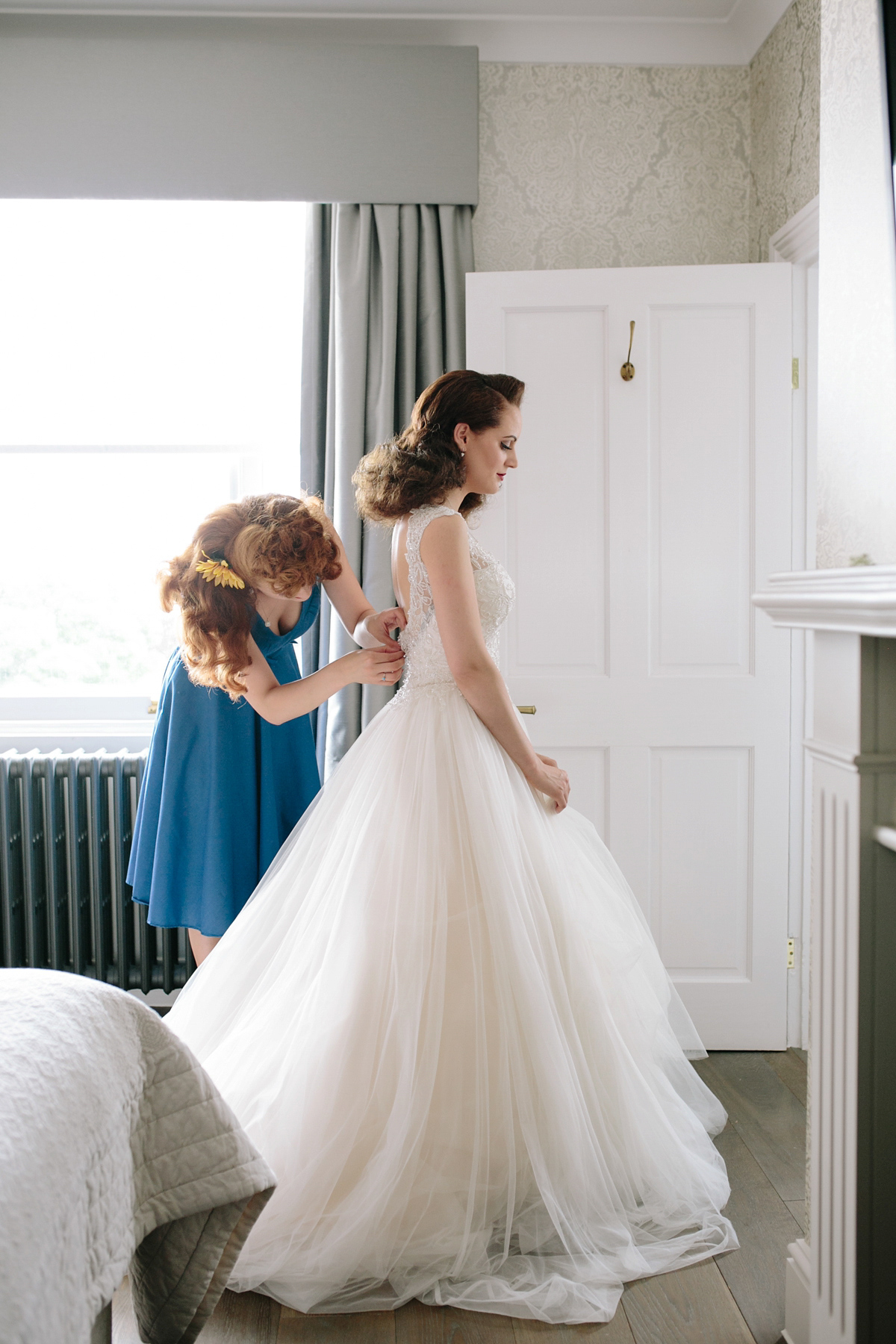 A vintage hair piece and Society Belle by Naomi Gibbs veil adorned Alexandria's volumous vintage do, and some t-bar glitz from Chelsea Crew were a match made in heaven with the golden glean of this Maggie Sottero gown.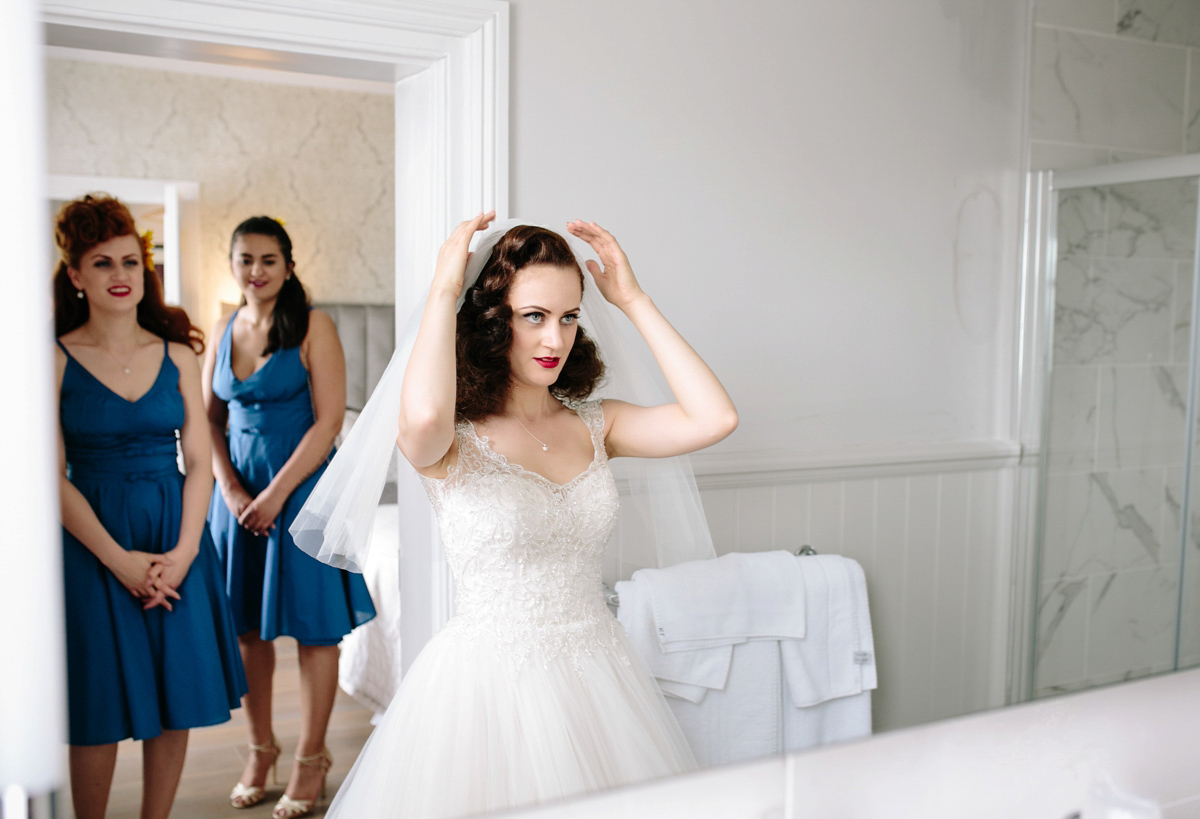 Have any of you lovely brides-to-be got your hearts set on a statement lip? I'm so glad I chose to go with a slick of deep berry on my wedding day, I find myself feeling very 'done' and lady-like when my lips are painted up all fancy.
Alexandria looked bewitching in her signature rouge lip and perfectly defined starlet-quality eye make up by Alex Willis at Miss Rainbow Hair & Make Up. You can see more retro-inspired bridal looks by clicking here.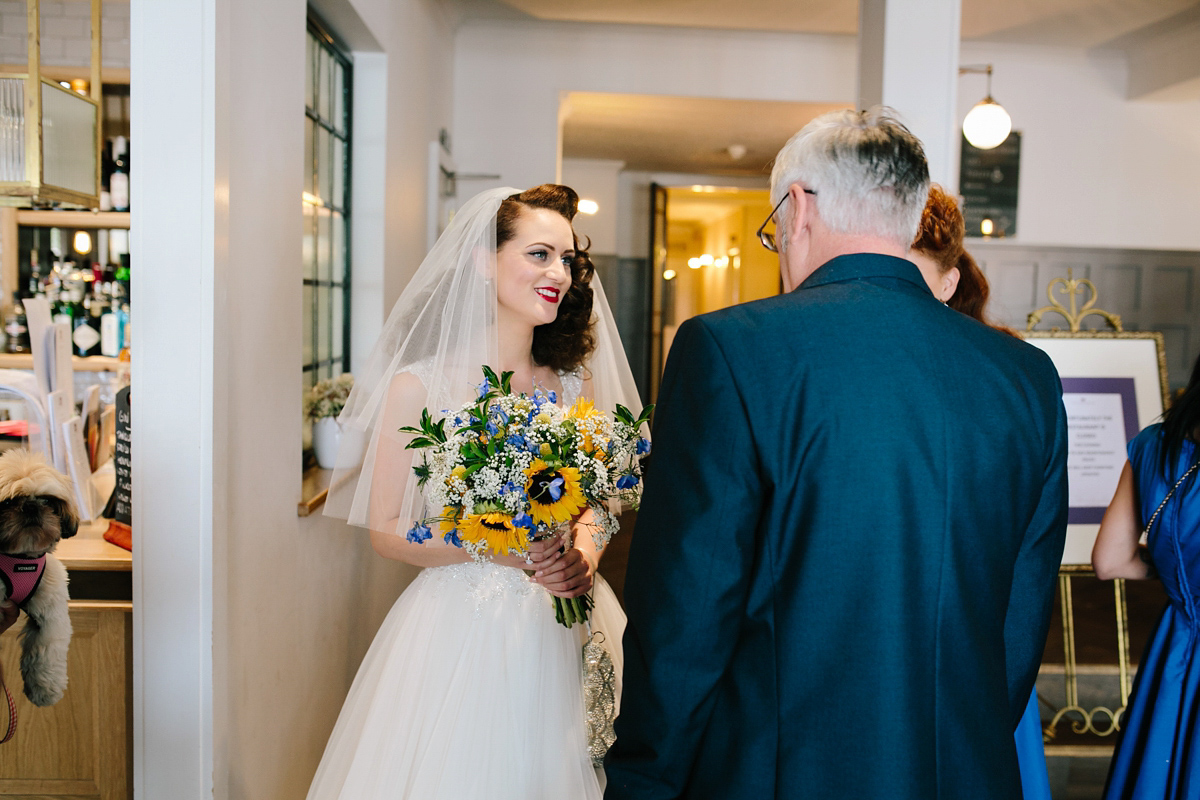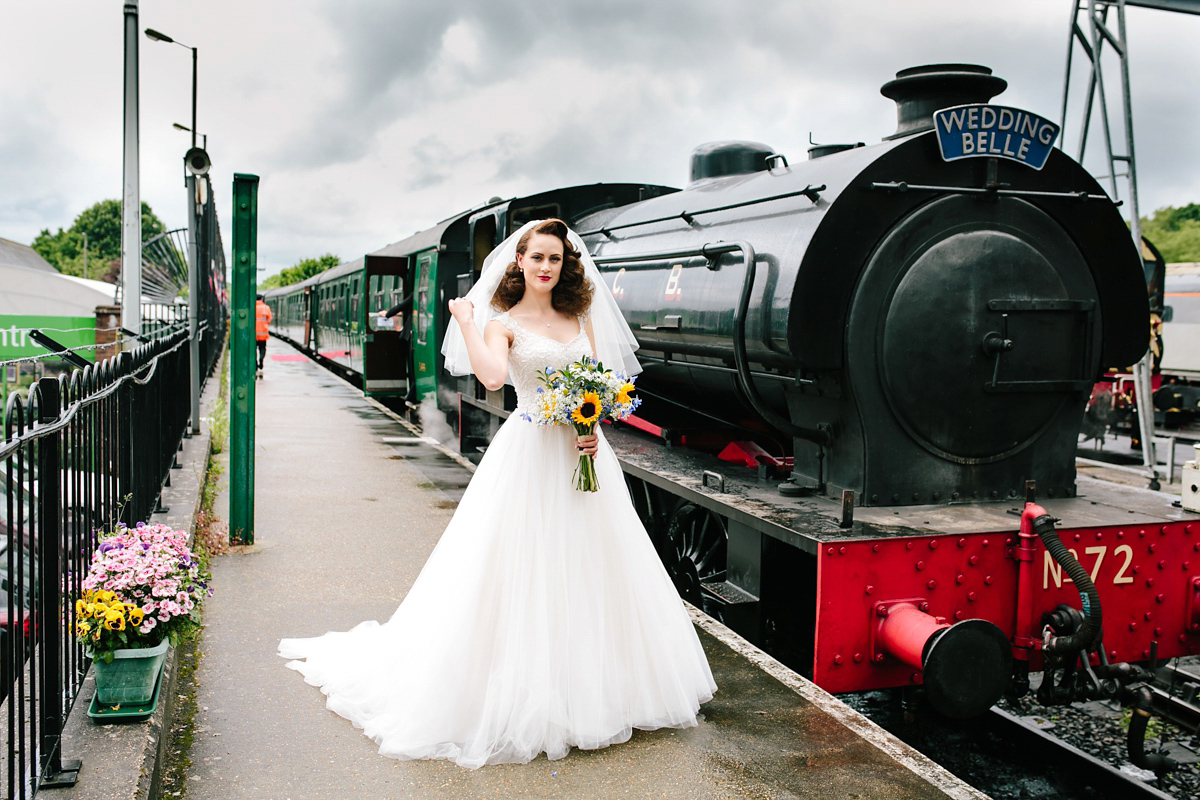 Our leading lady was ready for her close-up, and so hopped on the 'Wedding Belle' steam train to her venue (as you do). So befitting of such an elegant bride and the couple's love of times past, it's also one way to make a memorable entrance!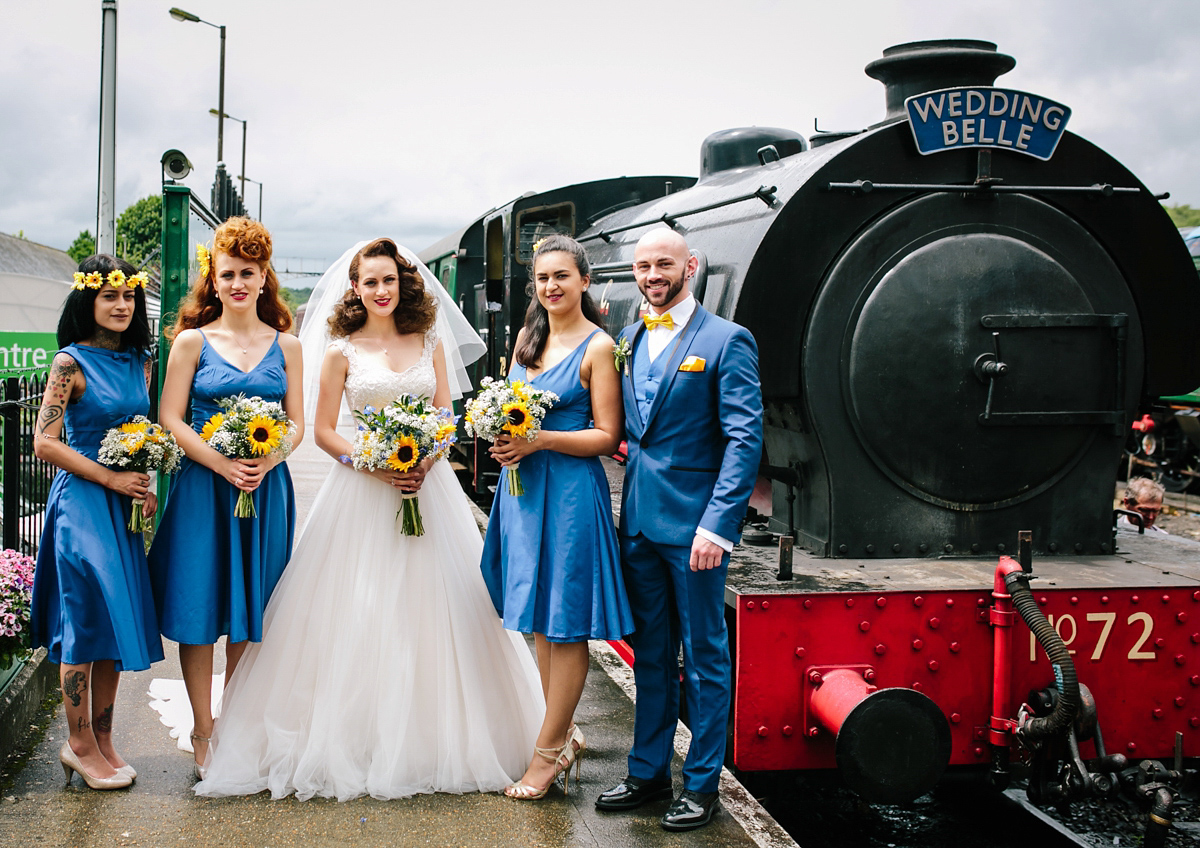 Evocative of black and white images, couples kissing through train windows and emotional reunions, I just love everything about these platform shots by Story Wedding Photography.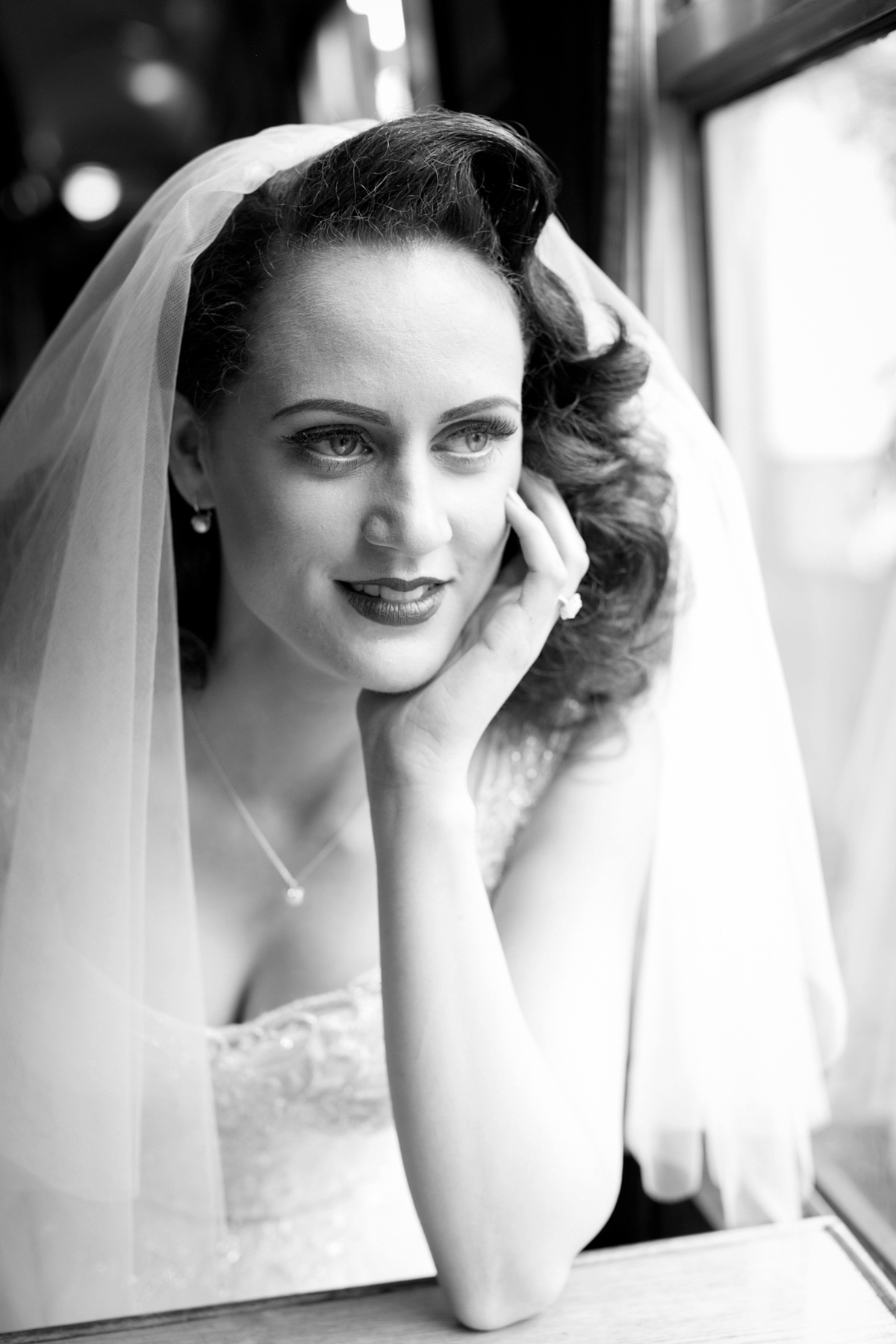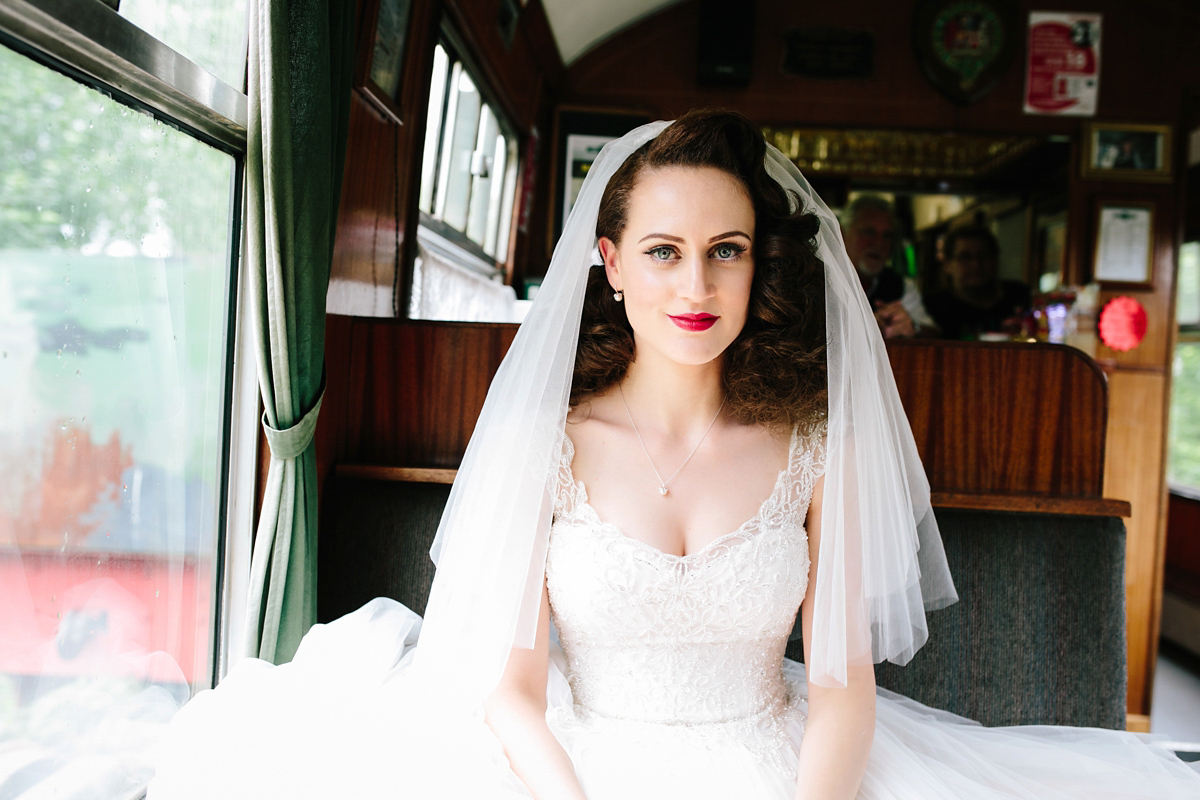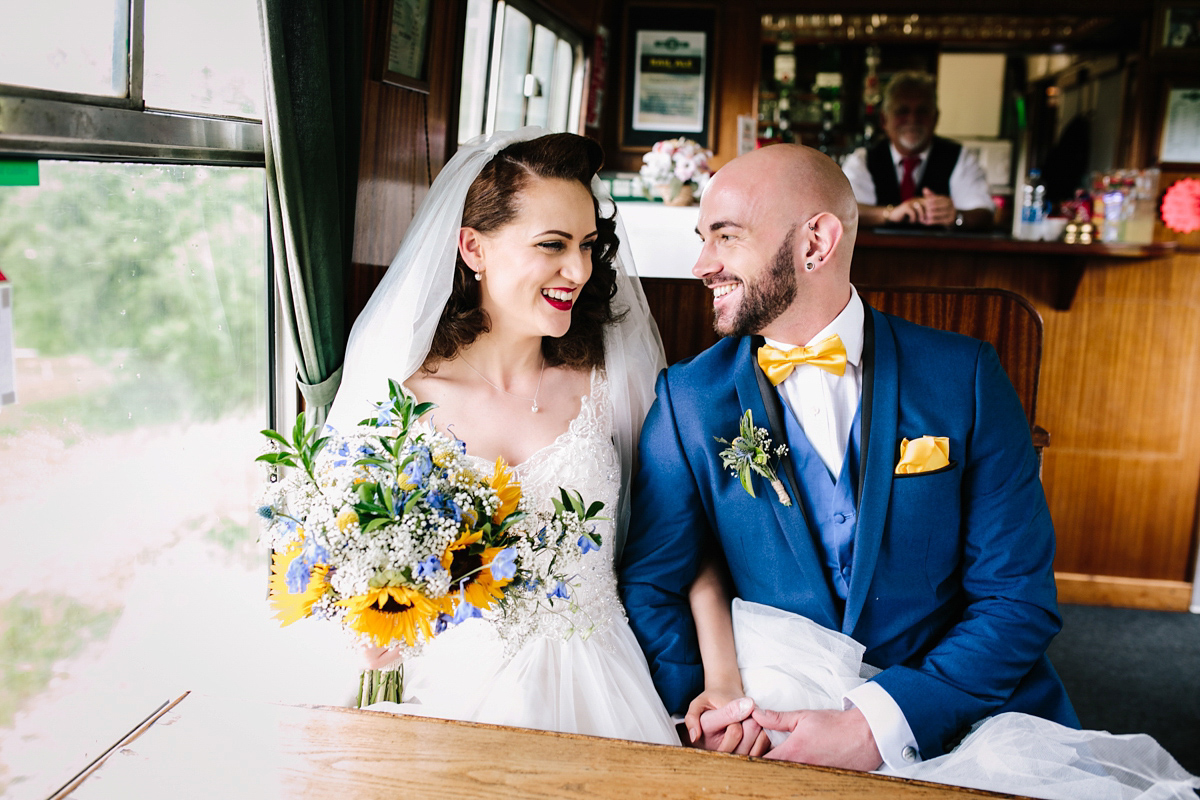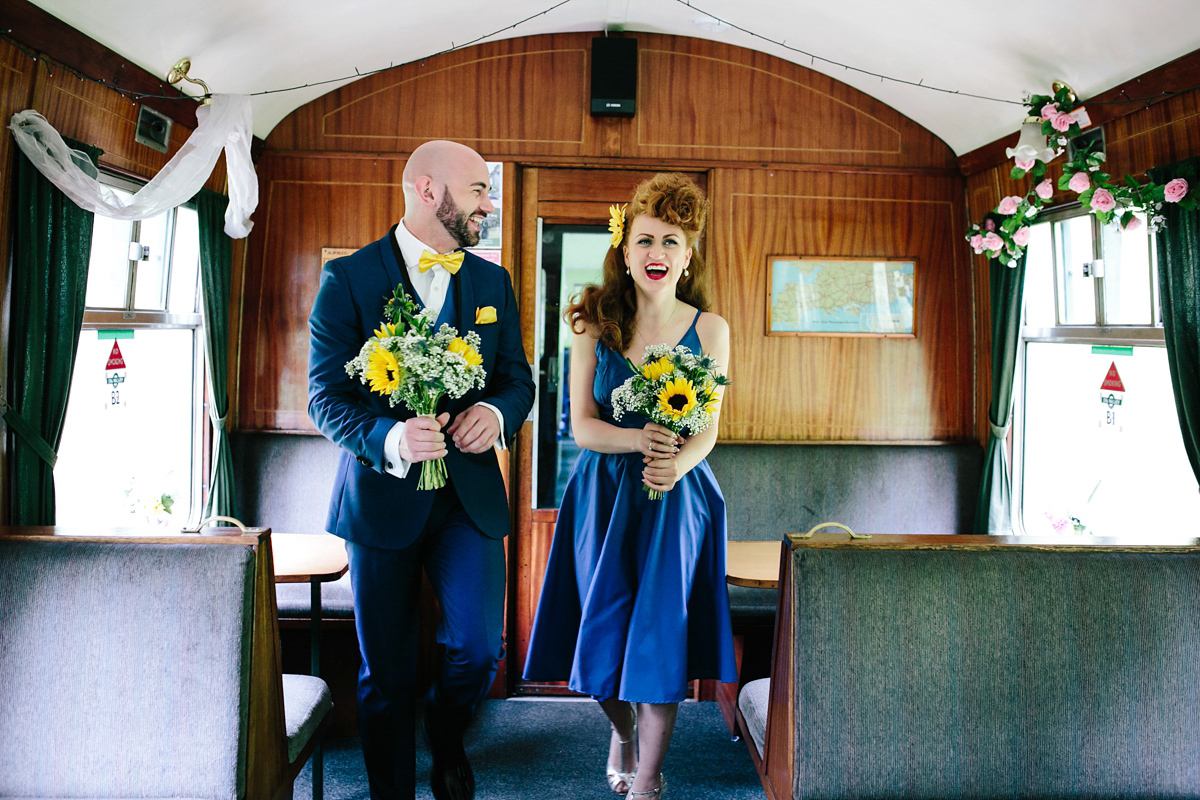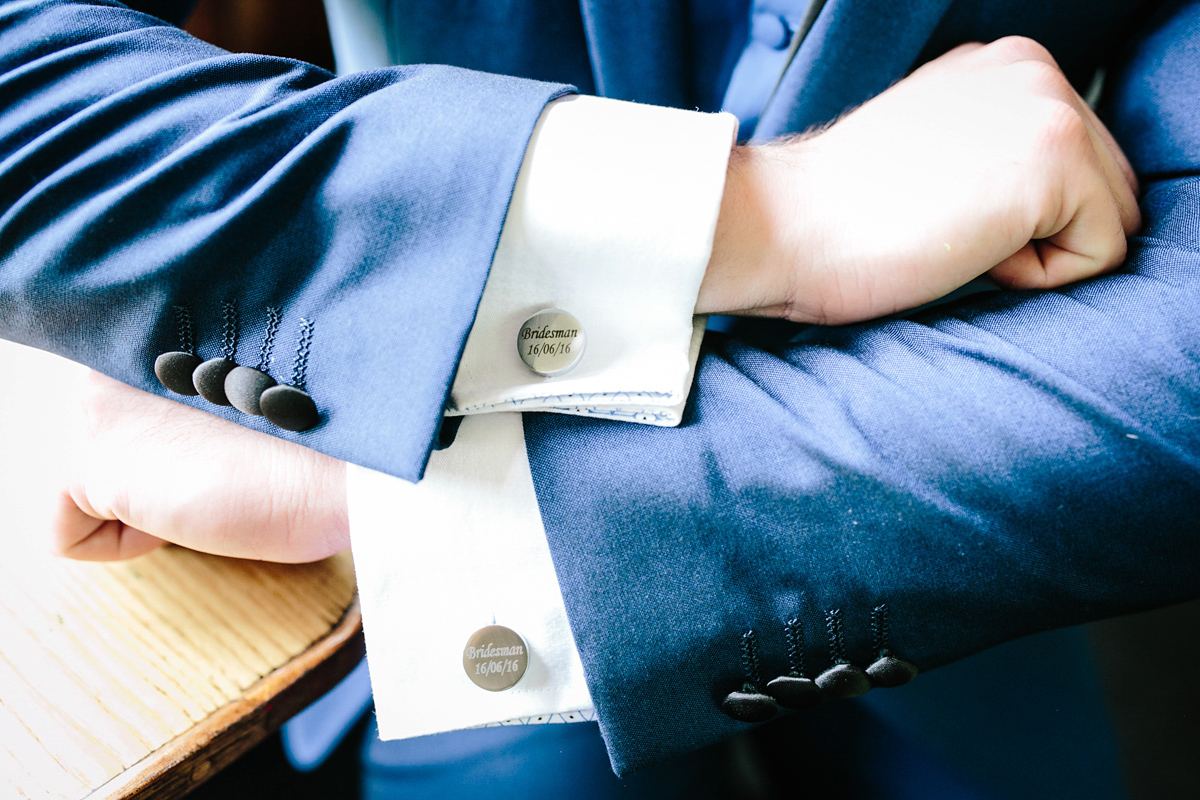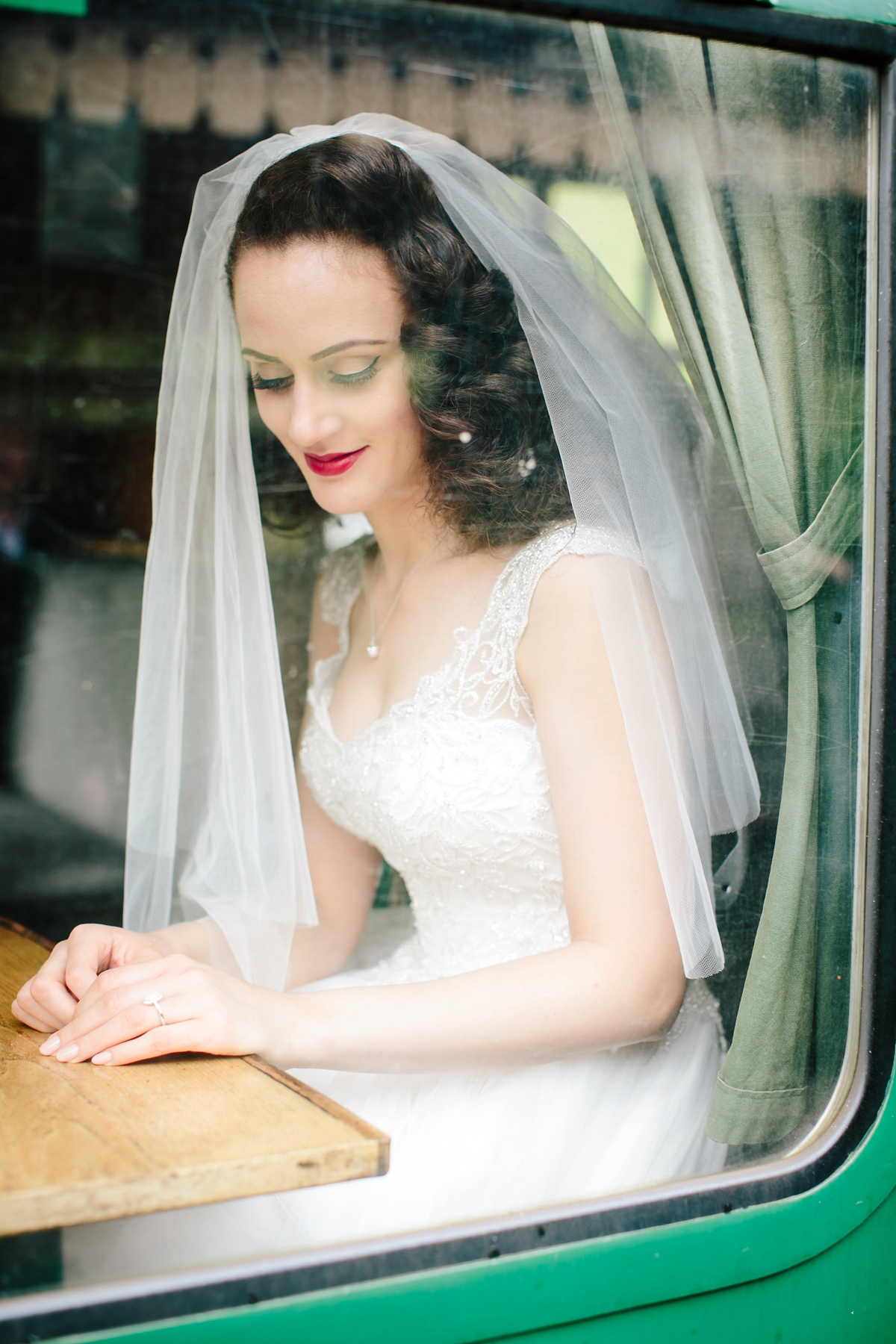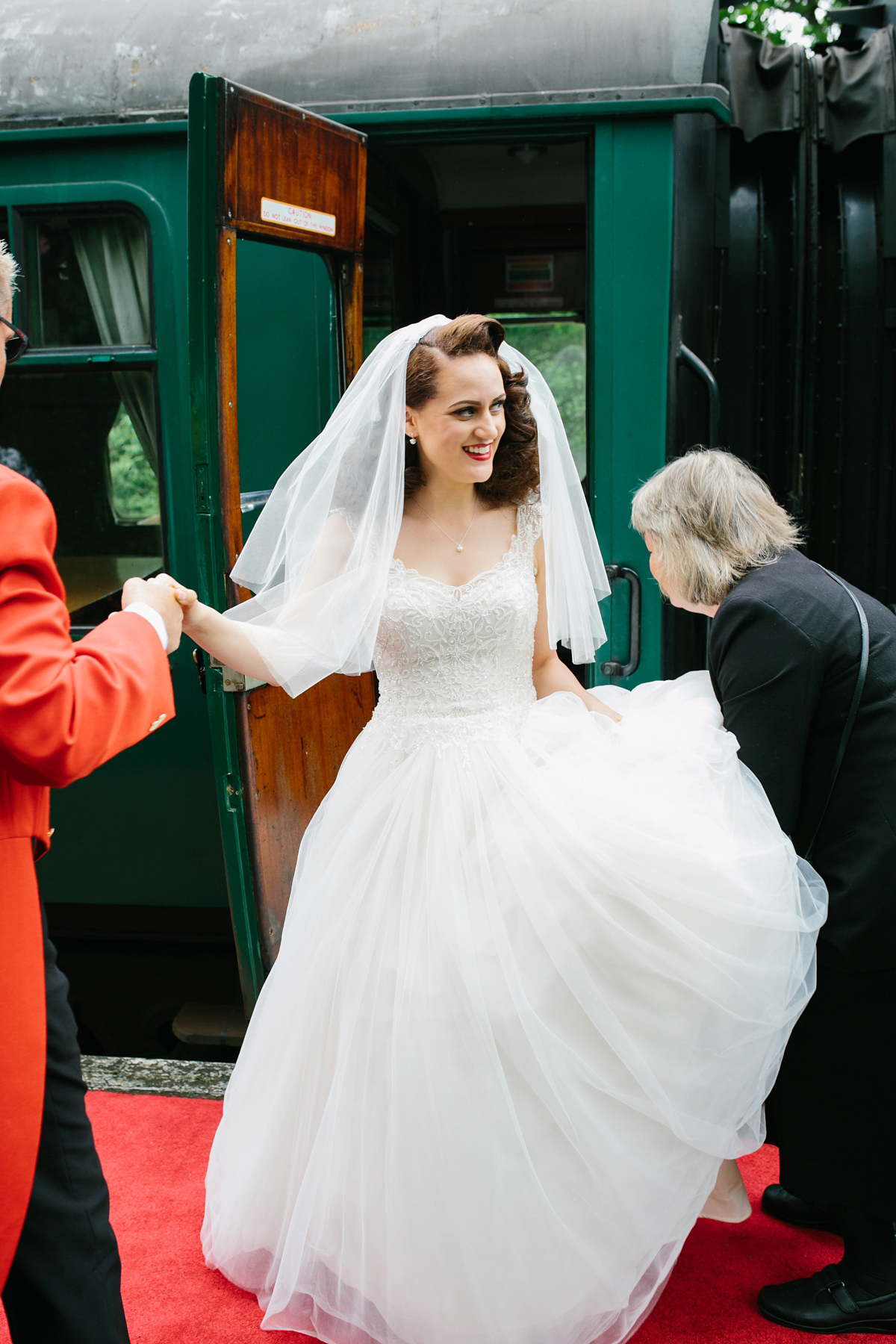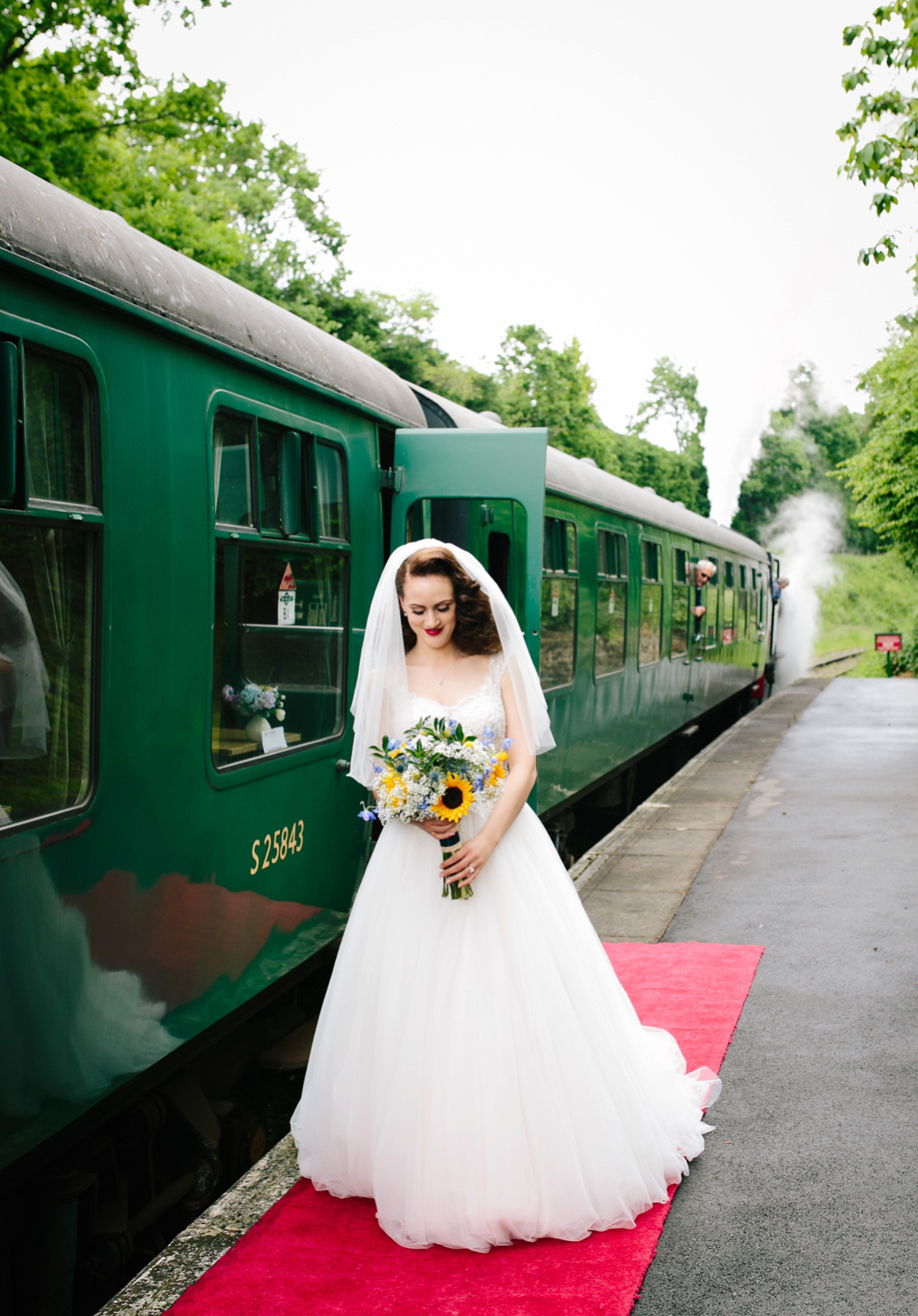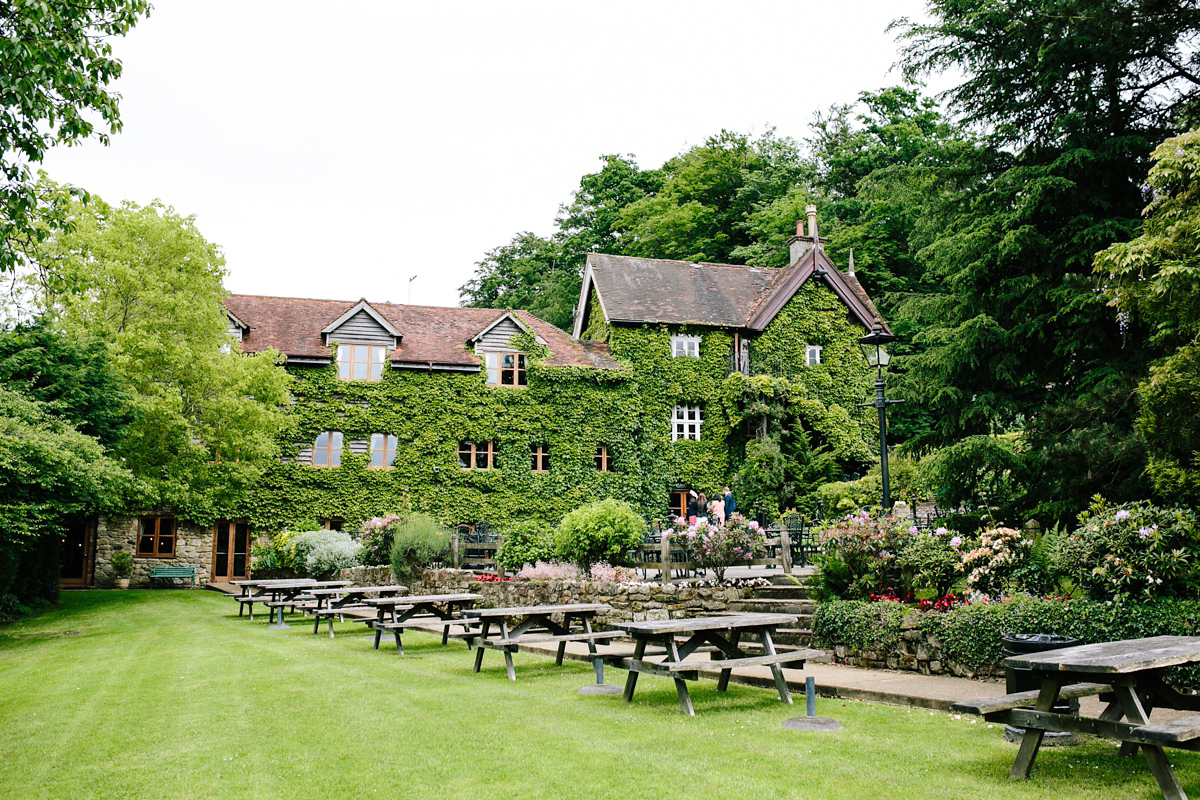 Latif was suitably ready to sweep this starlet off of her feet, and looked every inch the heart-throb in his Hackett midnight blue dinner suit and Loake shoes.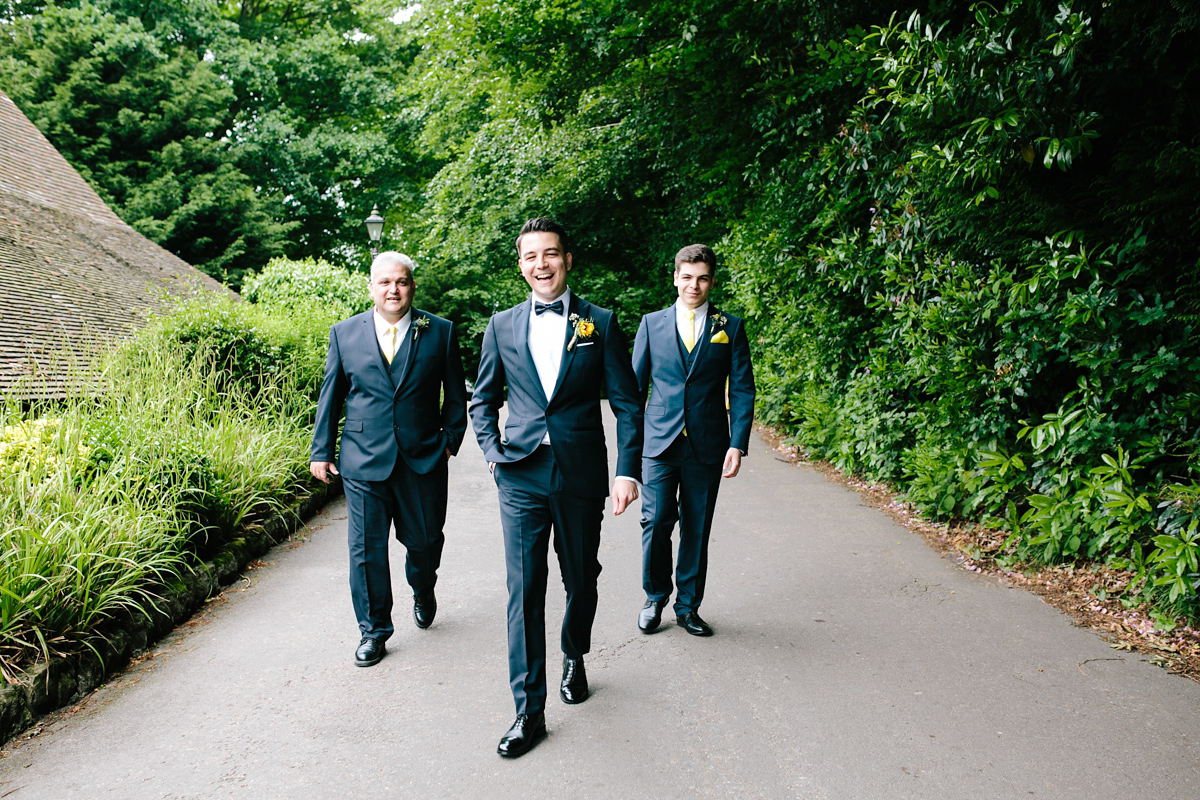 "I play guitar in a girl band called Dressing For Pleasure and Latif is a drummer. We met in London in 2012 when we were both playing on the same bill. My drummer had forgotten part of her kit and we were too scared to ask Latif if we could borrow a piece of his as he looked really serious! He let us though, and we then began talking on Facebook."
"Our first date was at the Imperial War Museum where we discovered we both had a love for history and times gone by. That's when we knew. Six months later we moved and bought our first home together and four years later we're married!"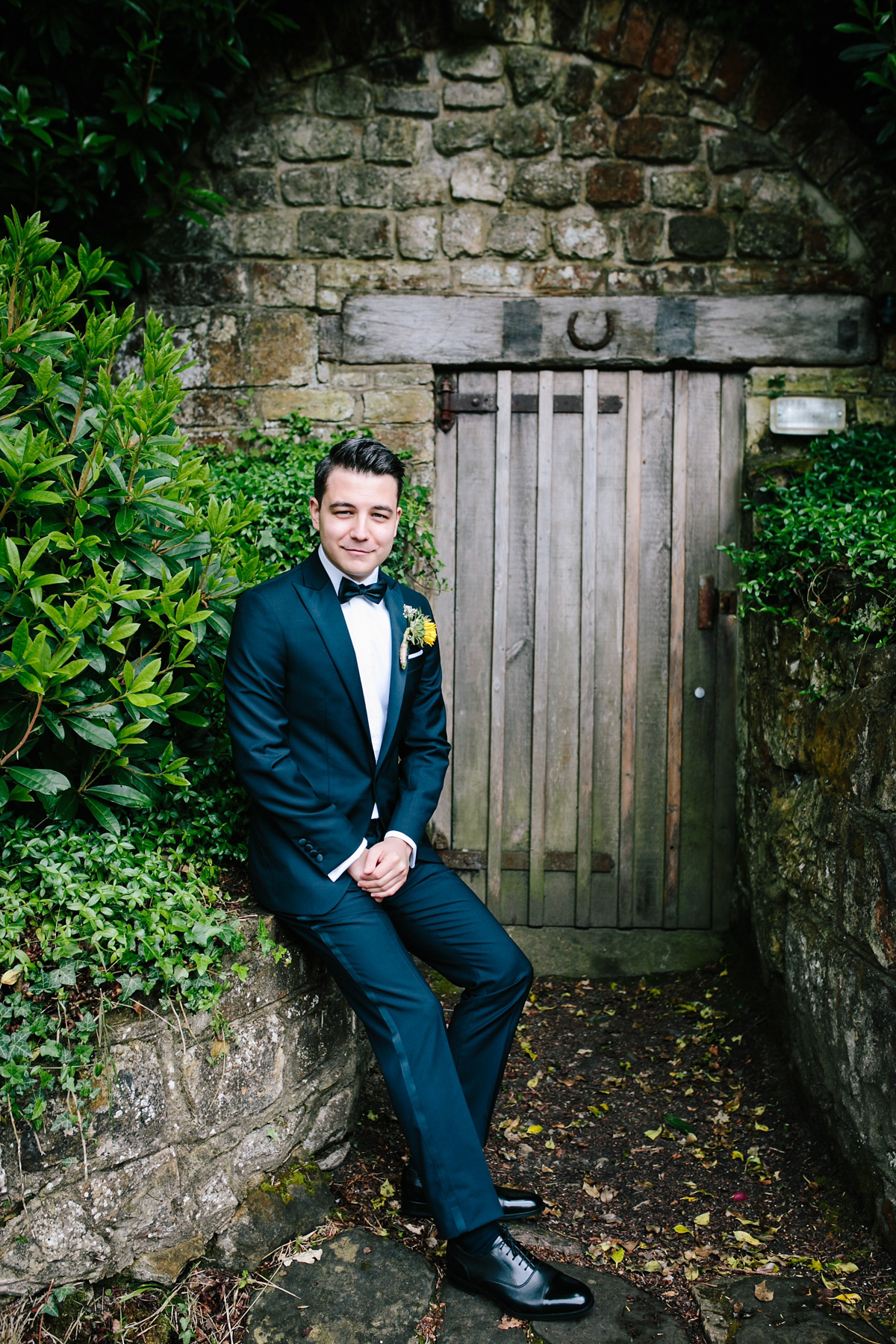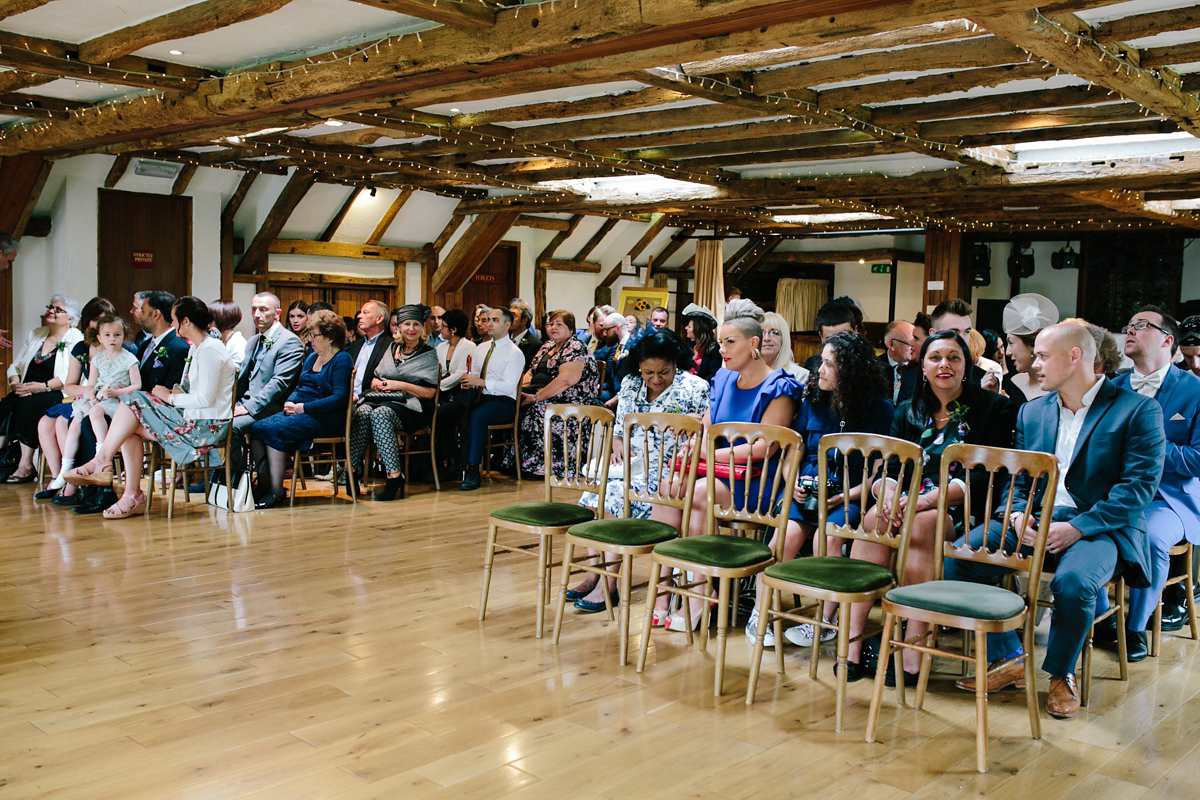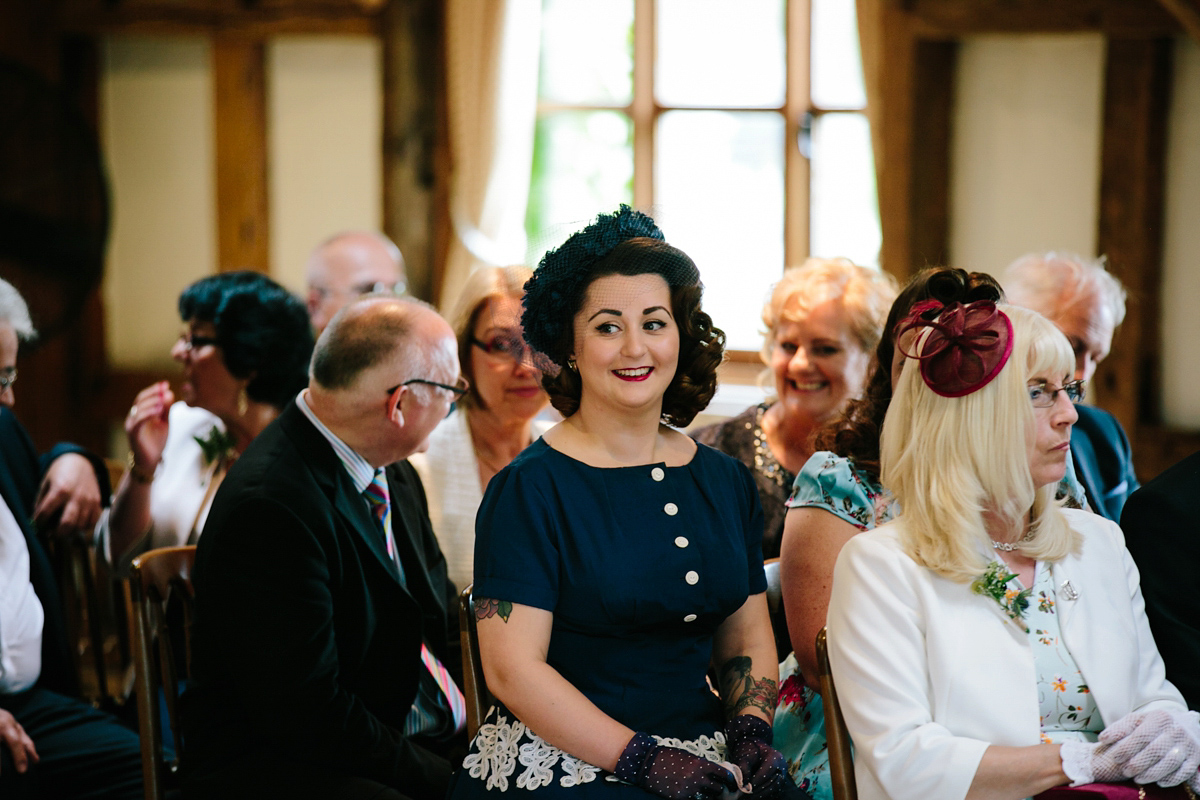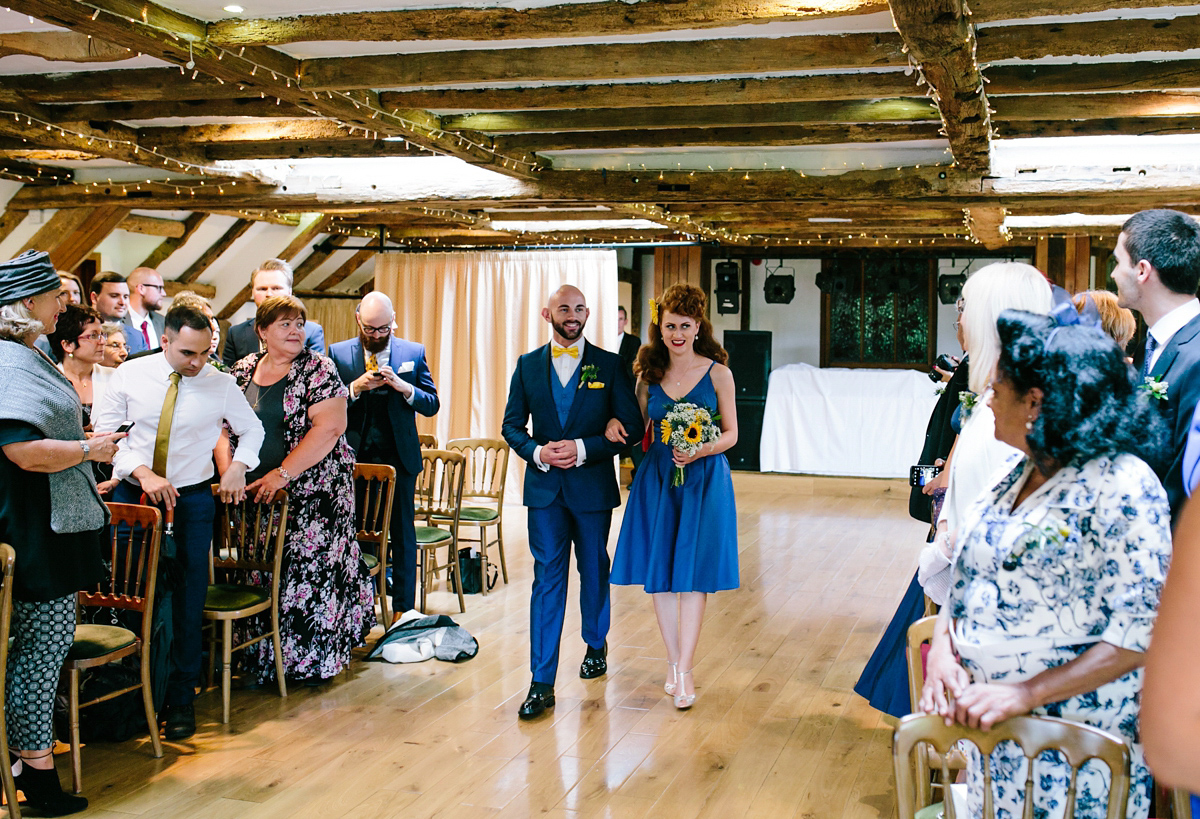 Walking down the aisle with her Dad to Pachelbel's Canon in D, they were both reminded of when Alexandria learnt to play this on the piano as a child, what an emotional memory on such an important day. Alexandria and Latif chose to write their own vows, felling the need to completely personalise the lifelong commitment they were pledging to each other. Amazingly, Alexandria even looks beautiful when she cries.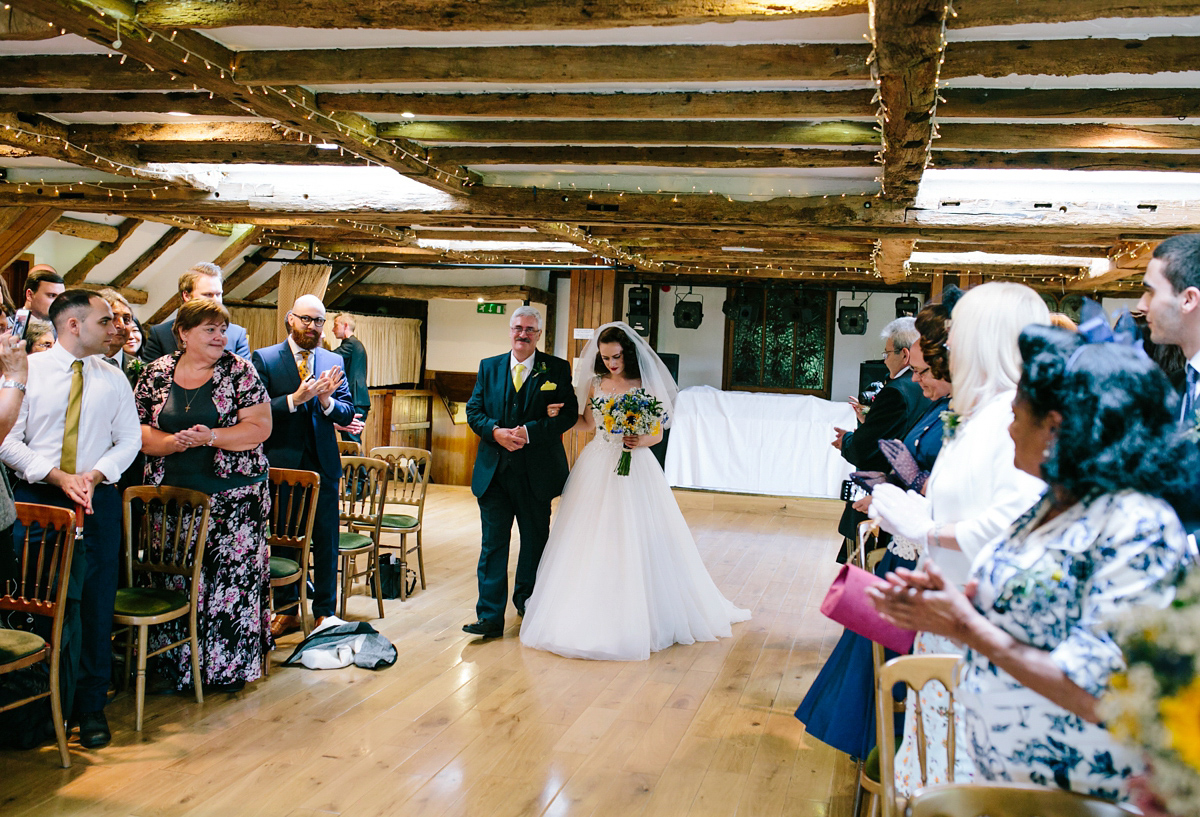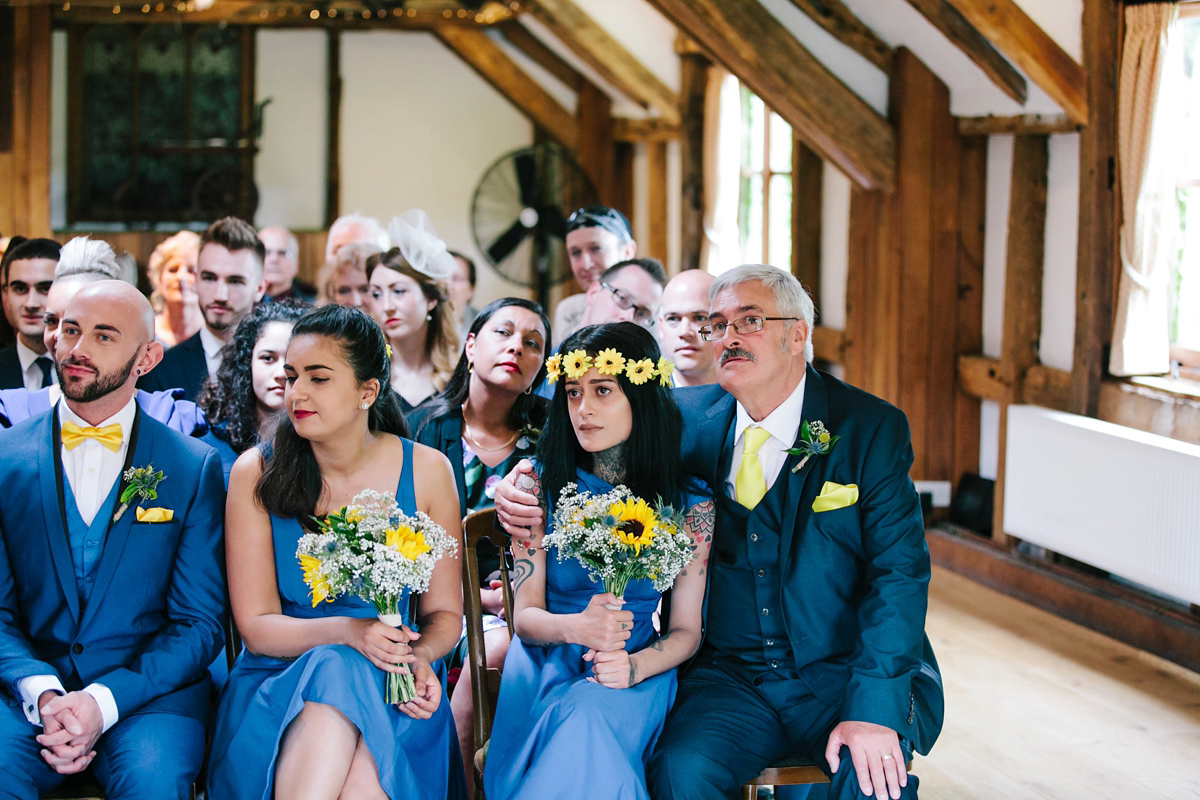 "The ceremony was my favourite part of the day. It was a whirlwind of emotions, there were tears and laughter. I've never felt so proud in all my life. To see the man I love before me and my family and friends surrounding me. It was a powerful moment and suddenly all of the stress and nerves just melted away. They were all there for us, because they loved us and wanted to share our joy and happiness, which was an incredible feeling."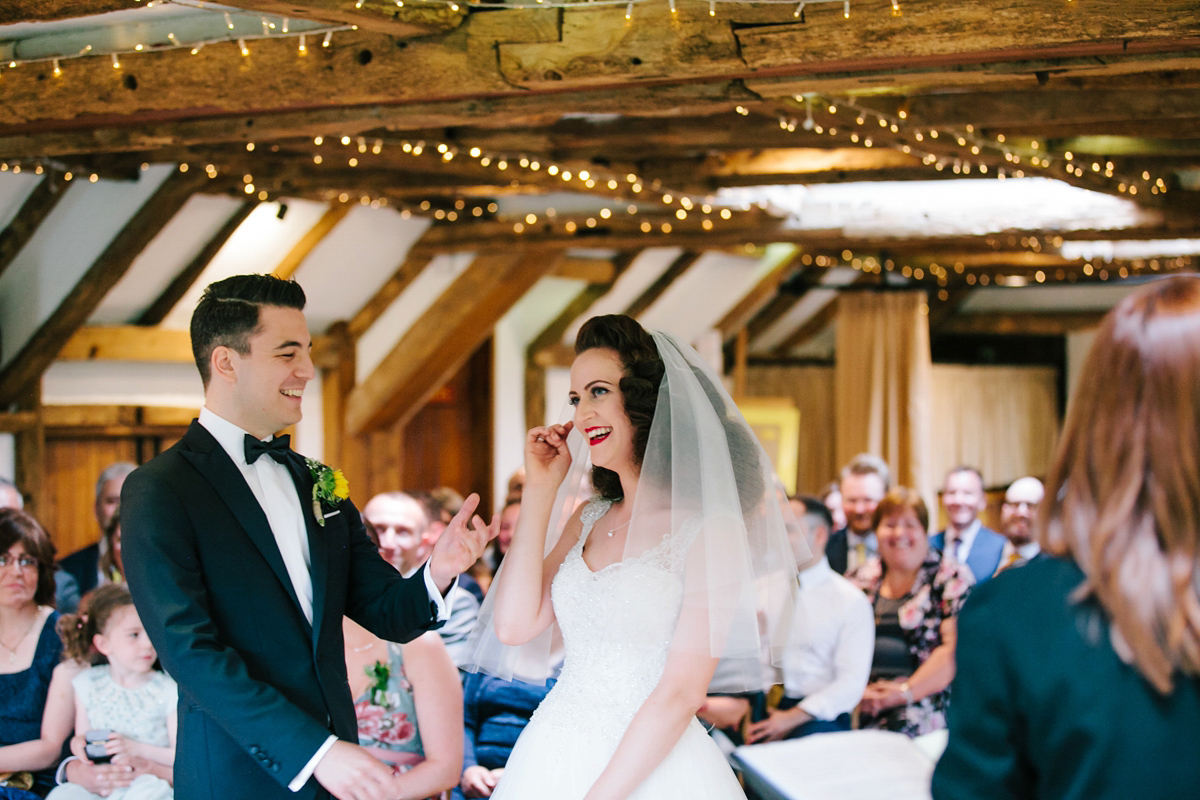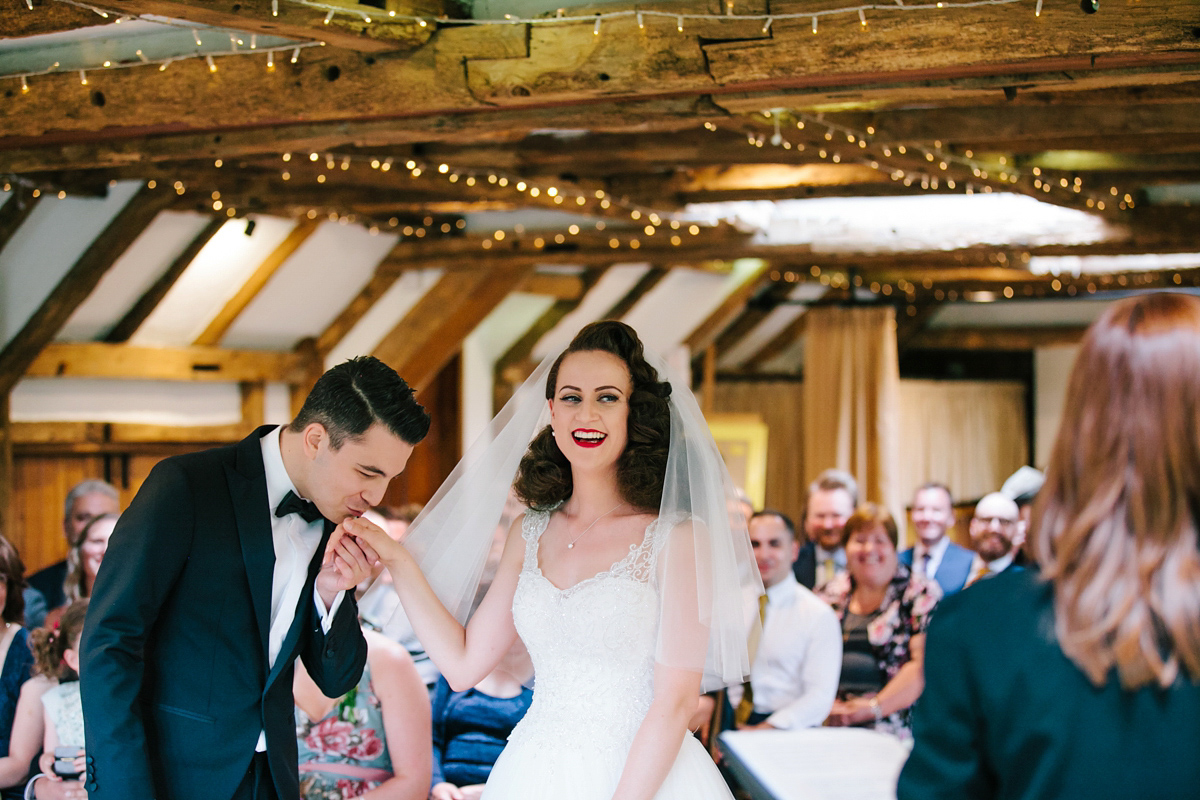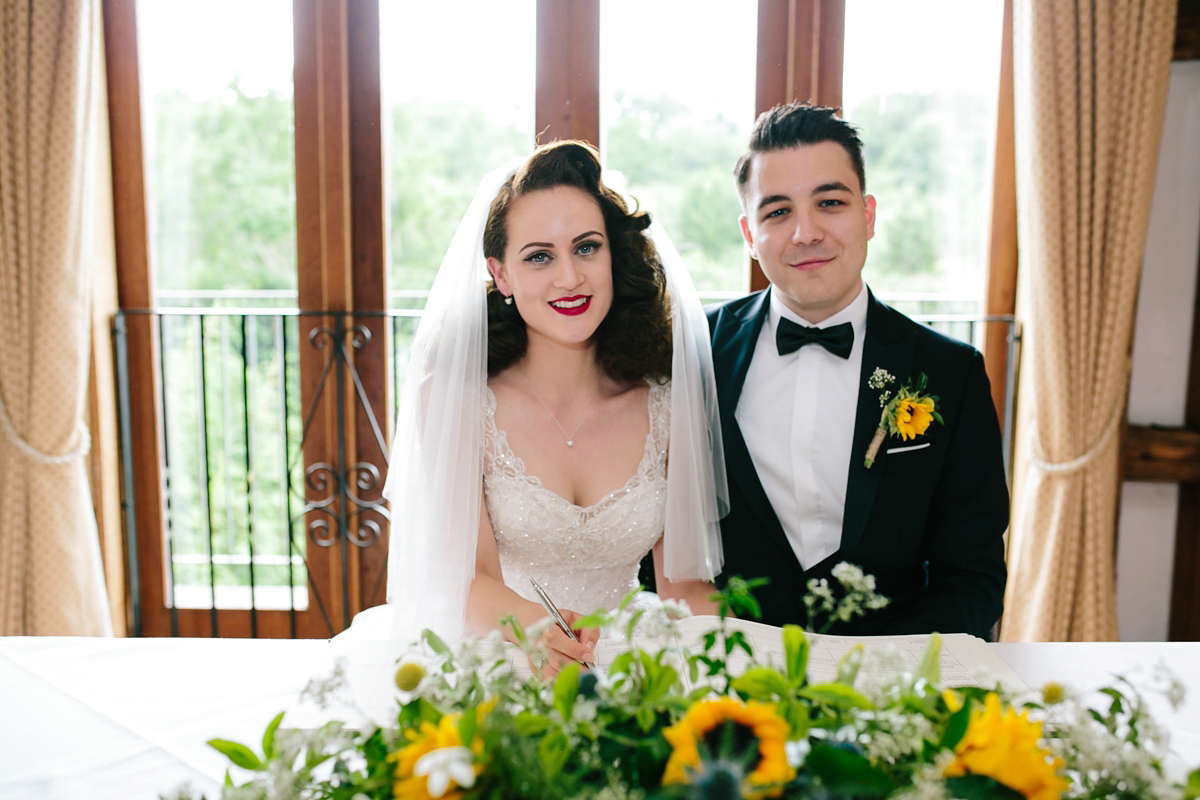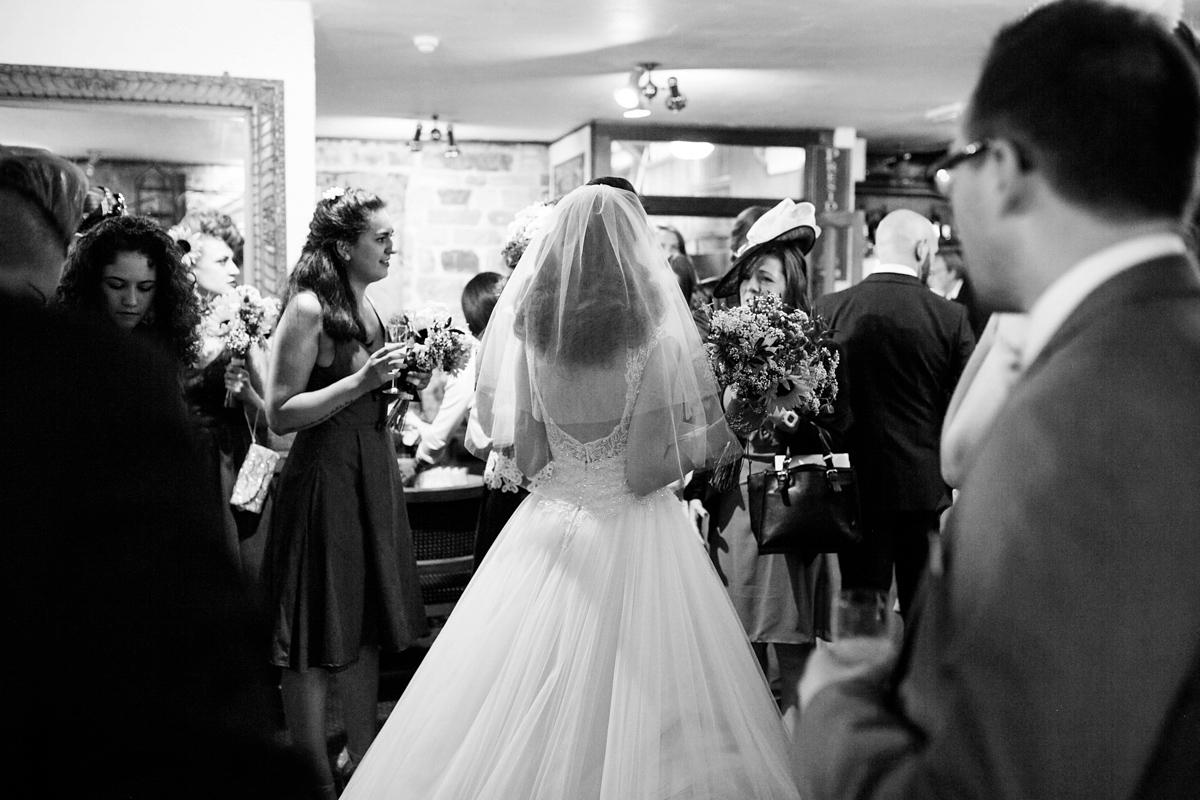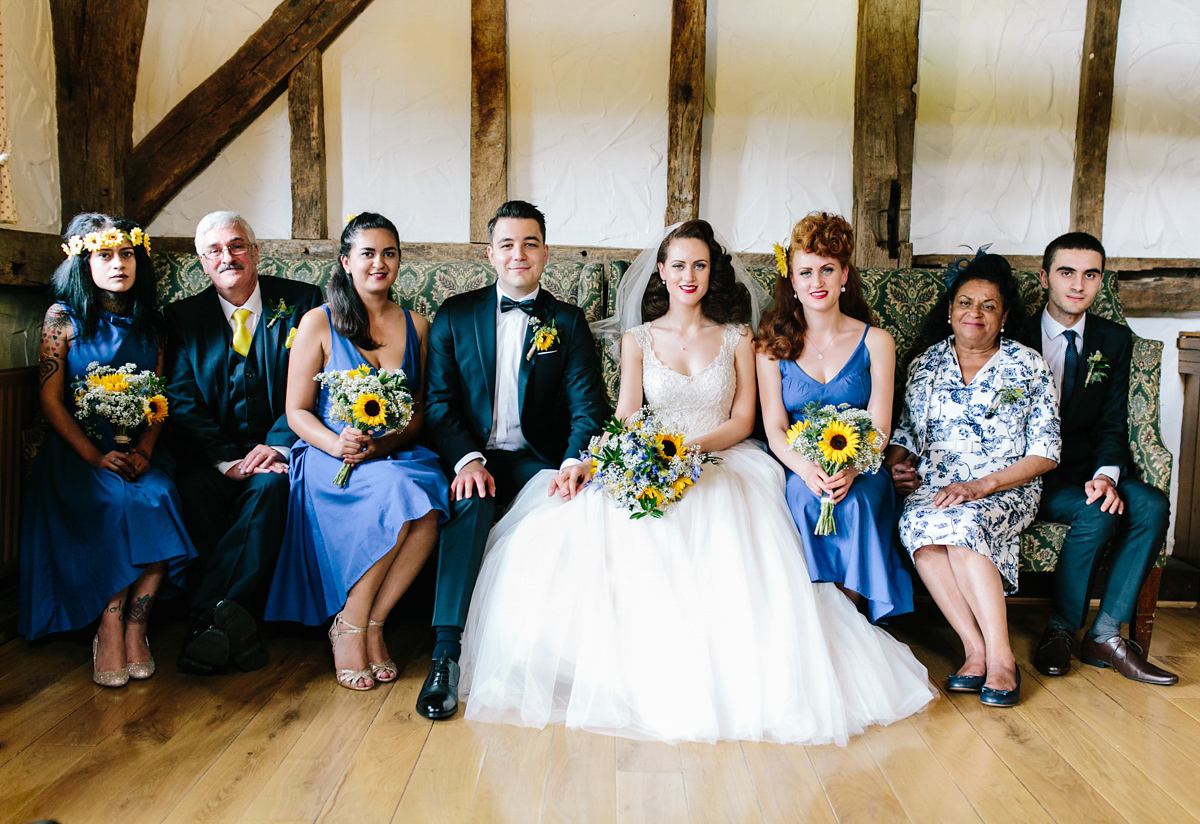 After dreaming up such an enticingly glamorous wedding, it was then time to choose who would capture each and every precious moment on film.
Lorna at Story Wedding Photography brought the colour and class of the day to life, one natural and atmospheric shot at a time.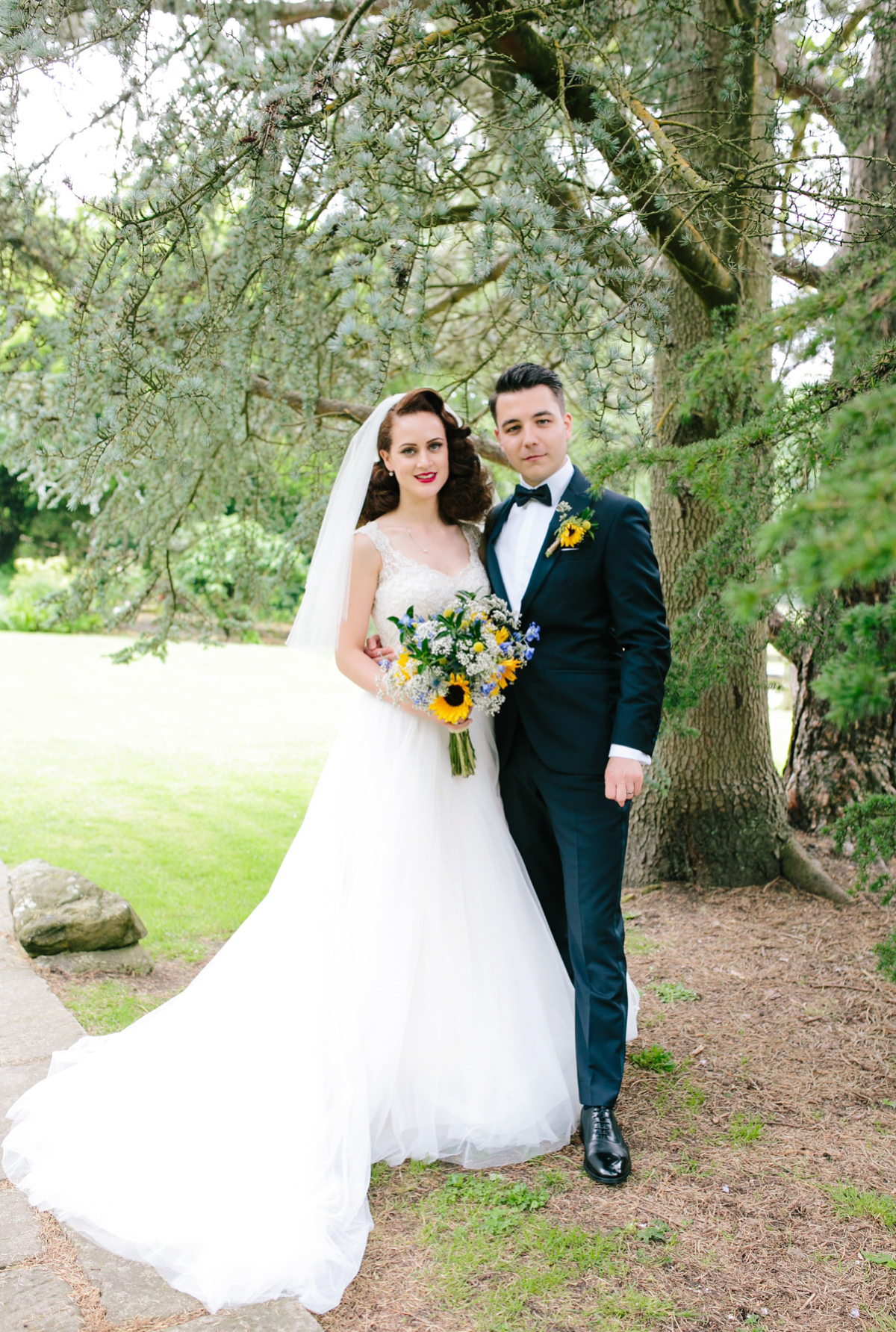 "Lorna has an incredible talent for capturing the moment. I'd followed her online for a while before picking her as a photographer and was enchanted by her pictures."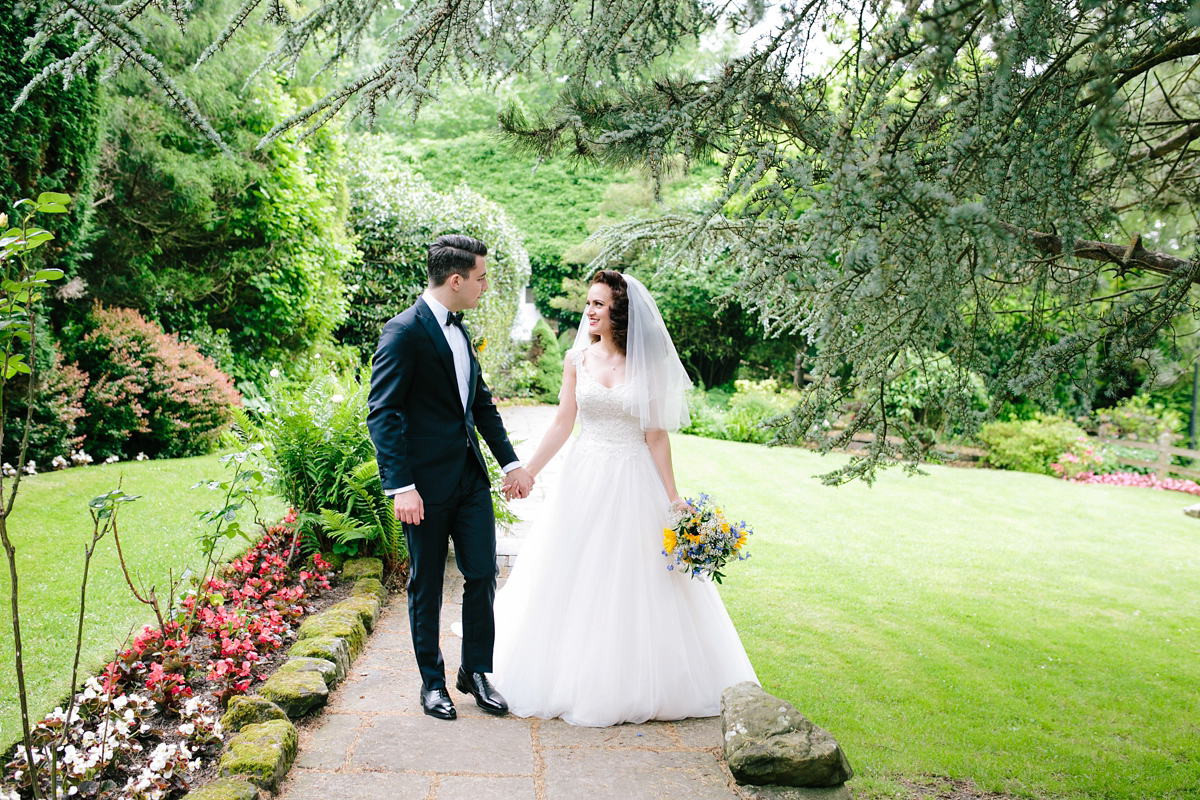 "There was no doubt in my mind when we chose her. Her images are soft and natural and I liked her candid approach, rather than the posed for rigid pictures that you often see."
"She was a calming and reassuring presence throughout the day and managed to capture the magic of the day without being intrusive or pushy. I felt like I had a friend there with me and I am delighted with the results. I couldn't recommend her enough; she has captured our unforgettable day perfectly."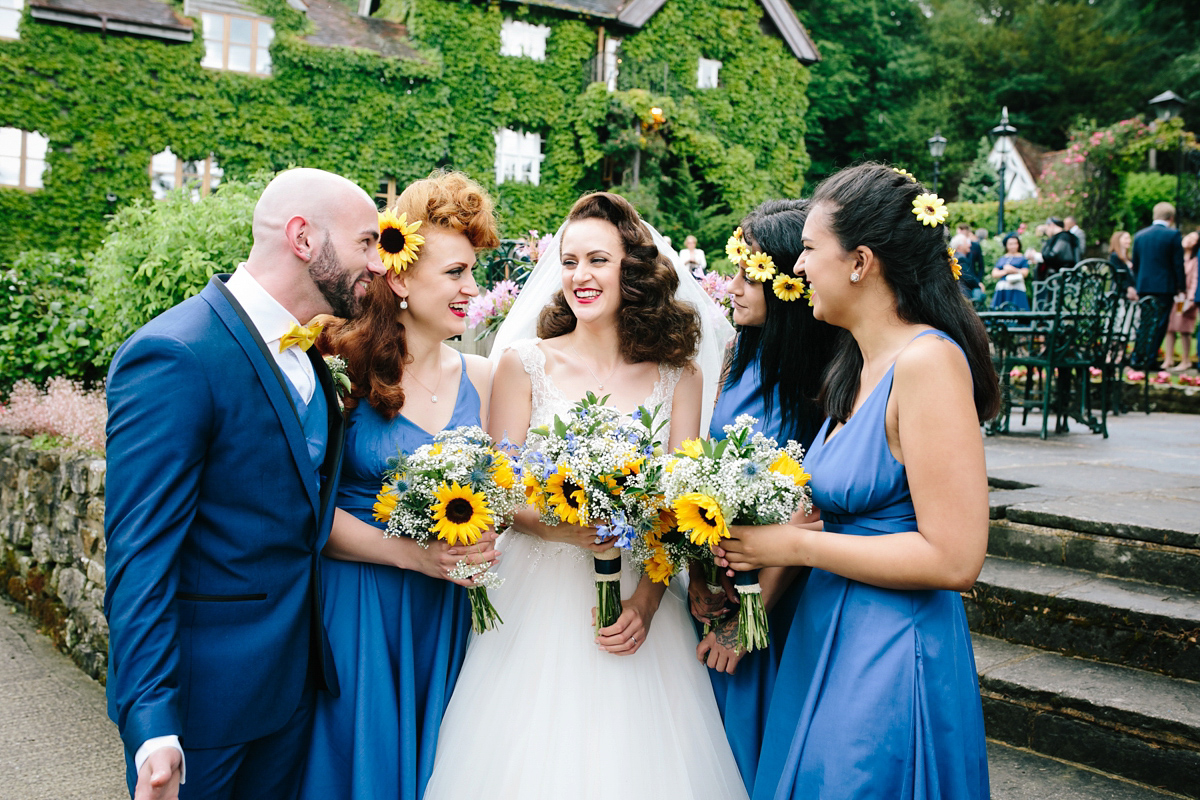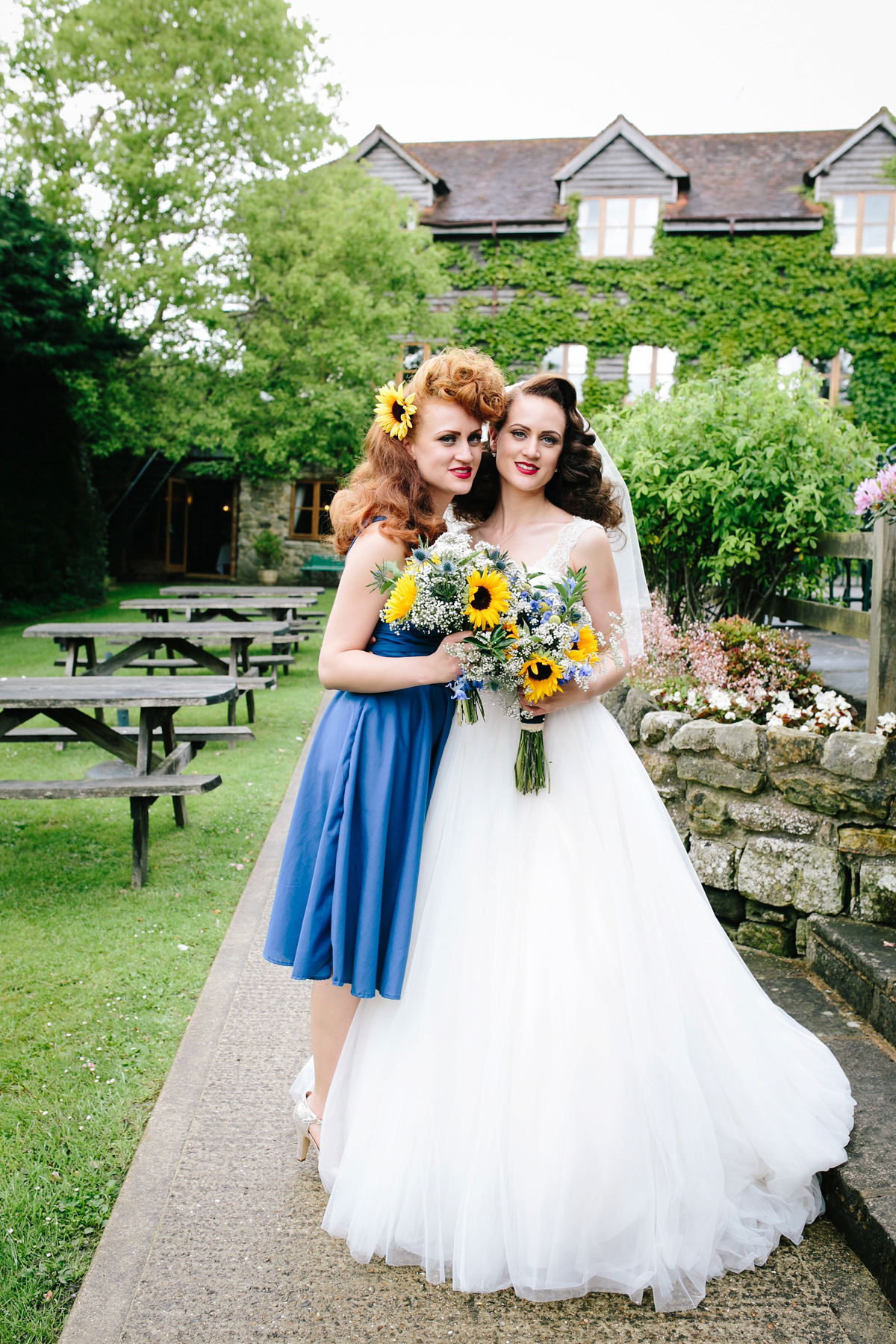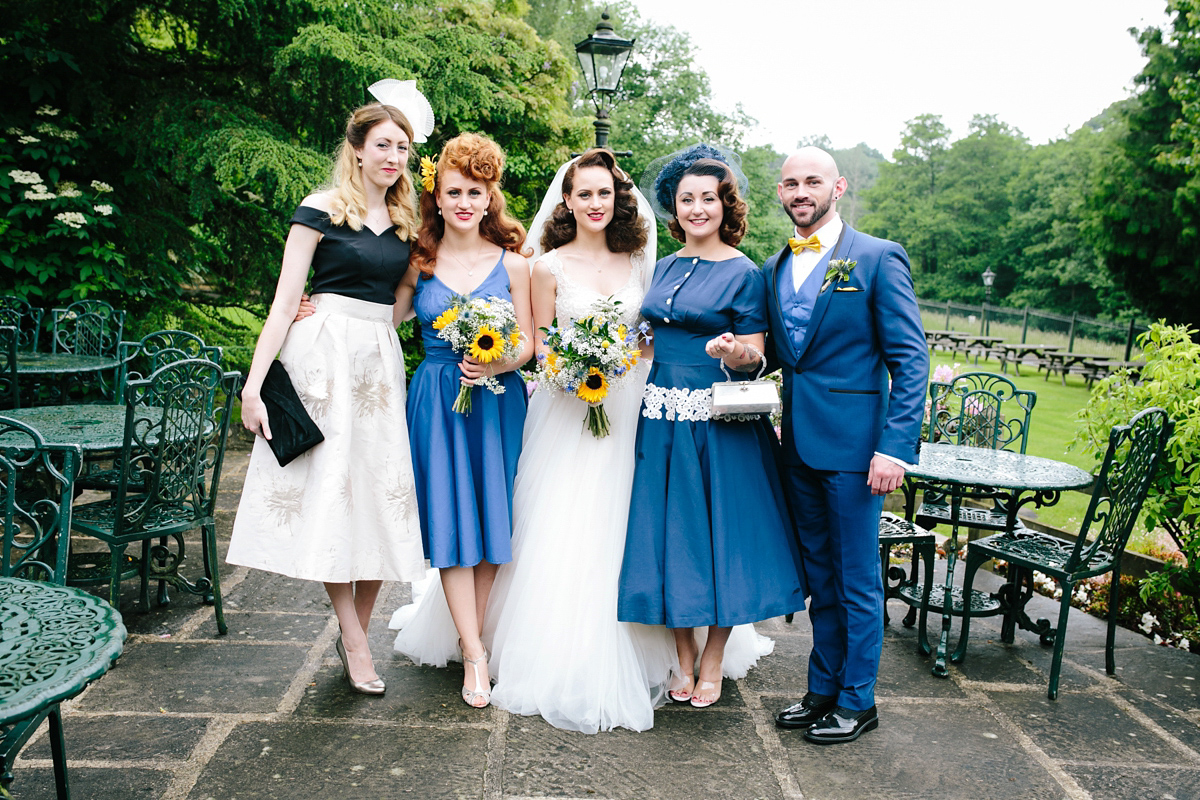 The High Rocks added some rustic charm to proceedings with fairylight covered beams and pristine white linen from upon which to serve their delectable in-house catering. A combination of Etta James 'At Last' and Frankie Lymon 'Little Bitty Pretty One' made for a timeless first dance with a suitable nod to the good old days.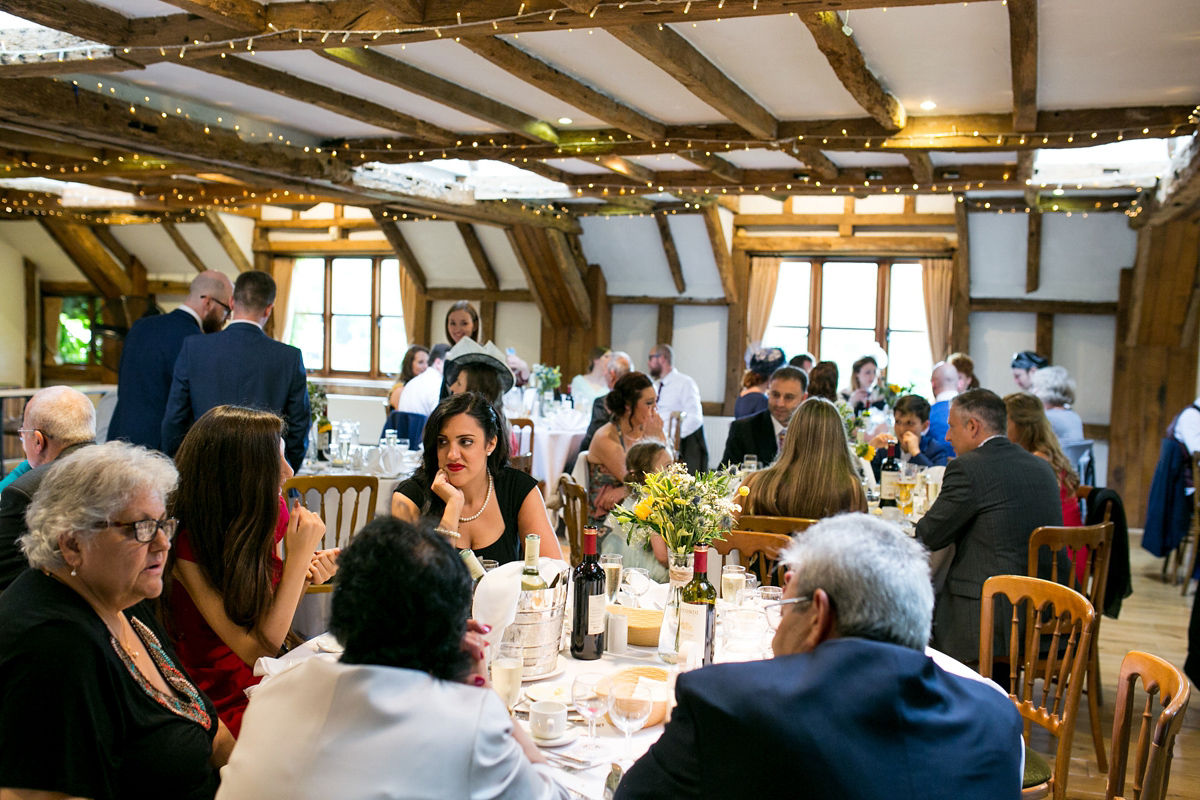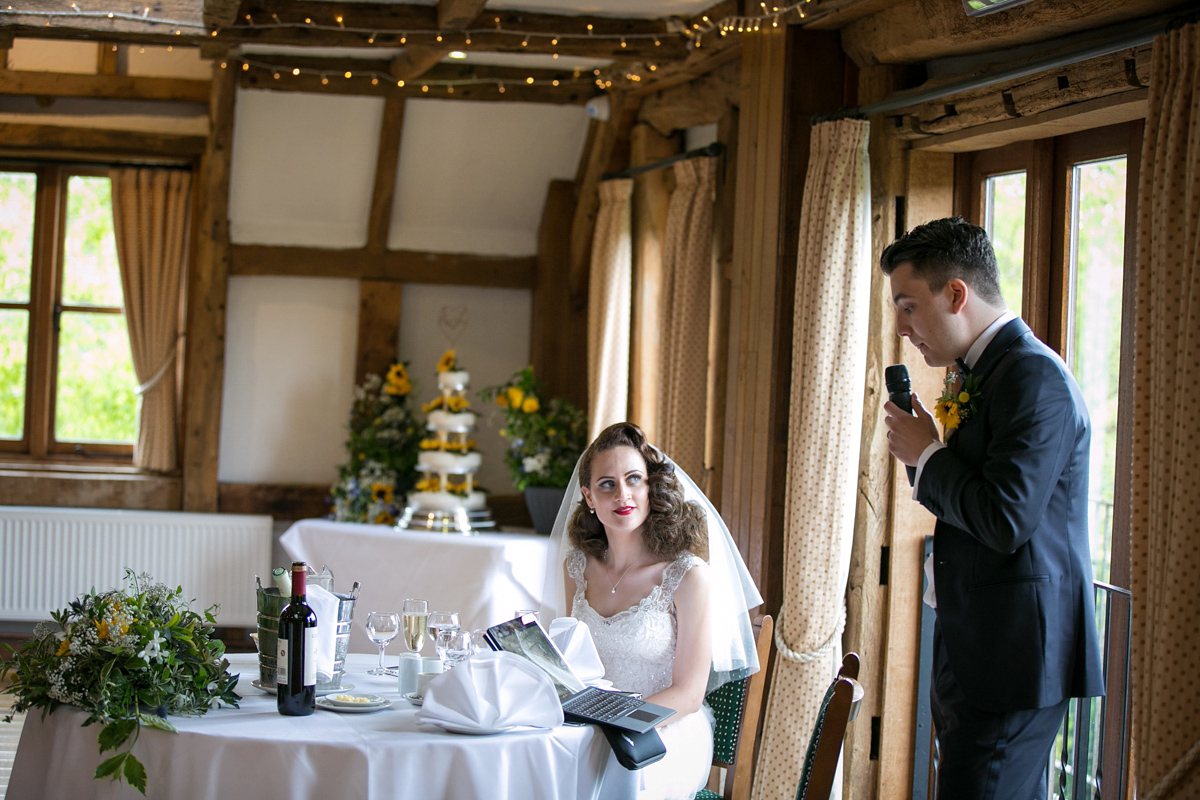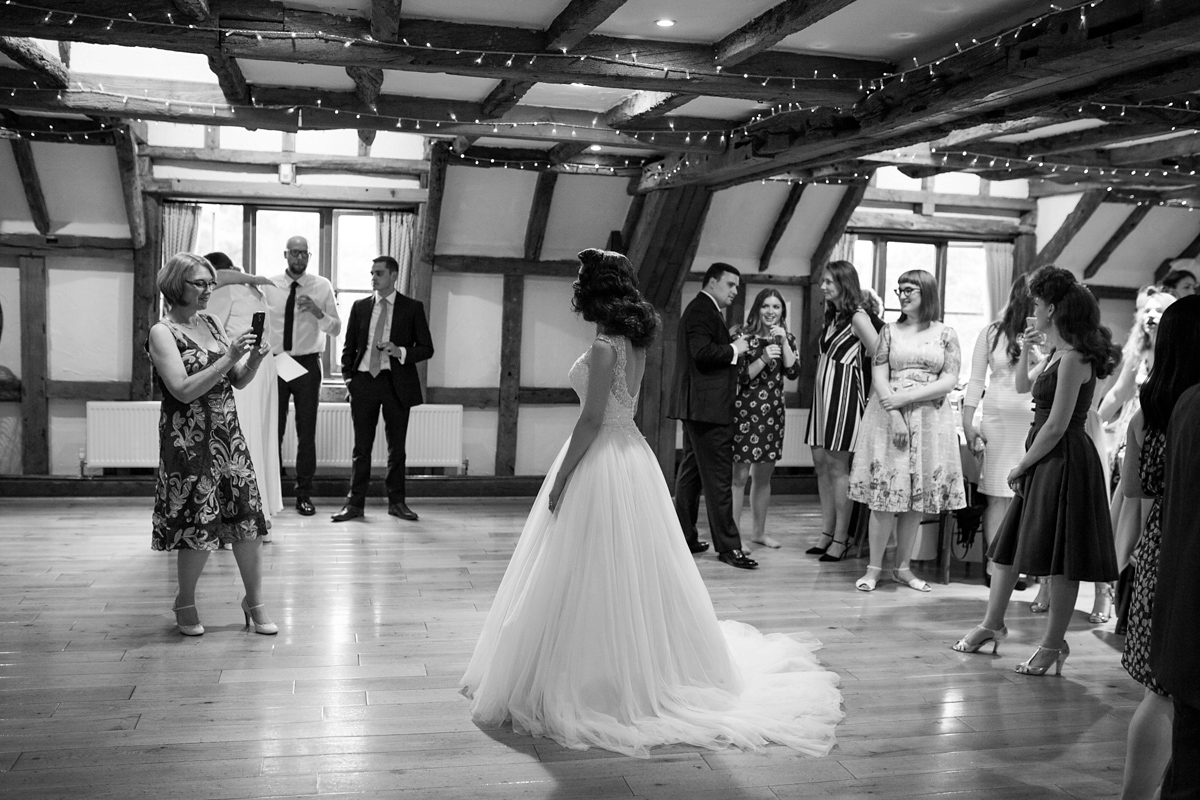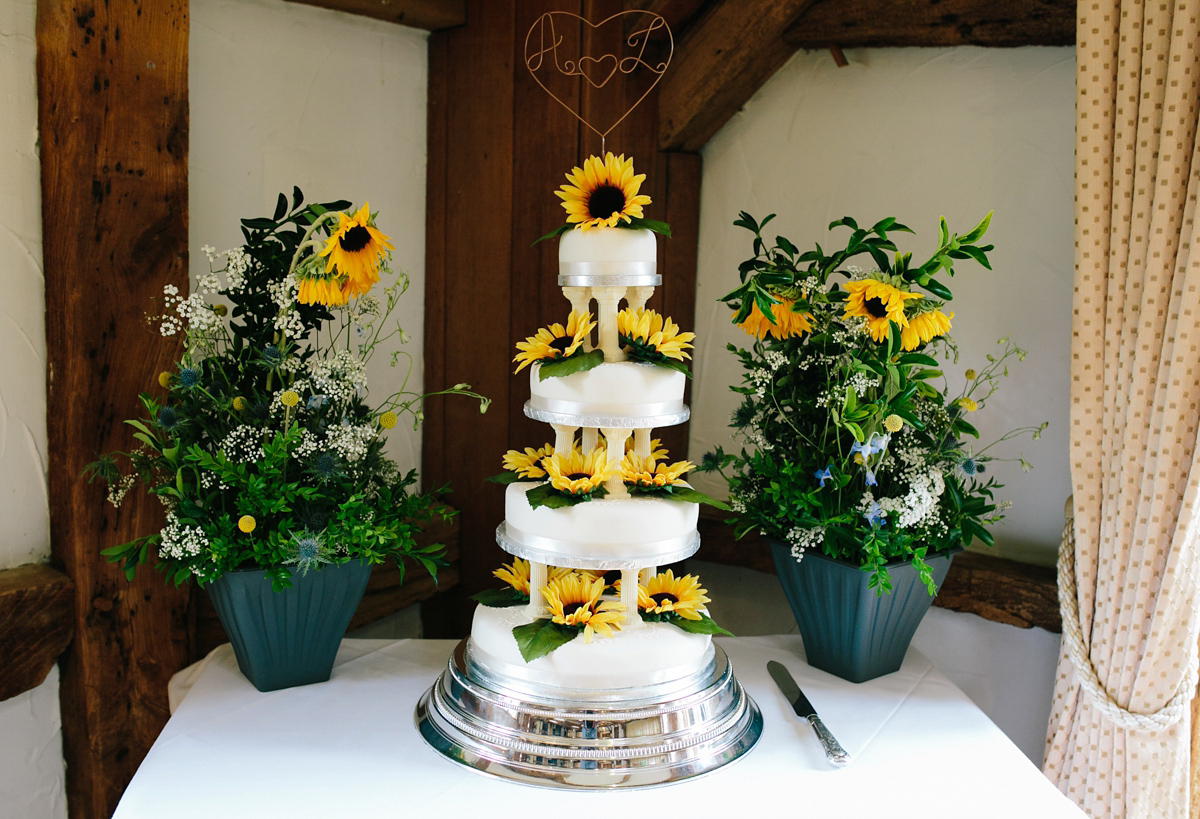 Words of Wedded Wisdom
"Believe me, nothing will matter on the day, the weather, the arrangements, the music, it all fades into the background. I lost sleep worrying about the weather, I watched the forecast every day. I was desperate for the perfect sunny day. It rained on our day, a lot! But there were glimmers of sun and our photographer captured those beautifully. In the end, I was too busy smiling and laughing and absorbing the atmosphere to notice. When you are up there saying your vows, and looking at the one you love, nothing matters at that moment but the two of you. Lap it up, etch it into your memory, enjoy every moment."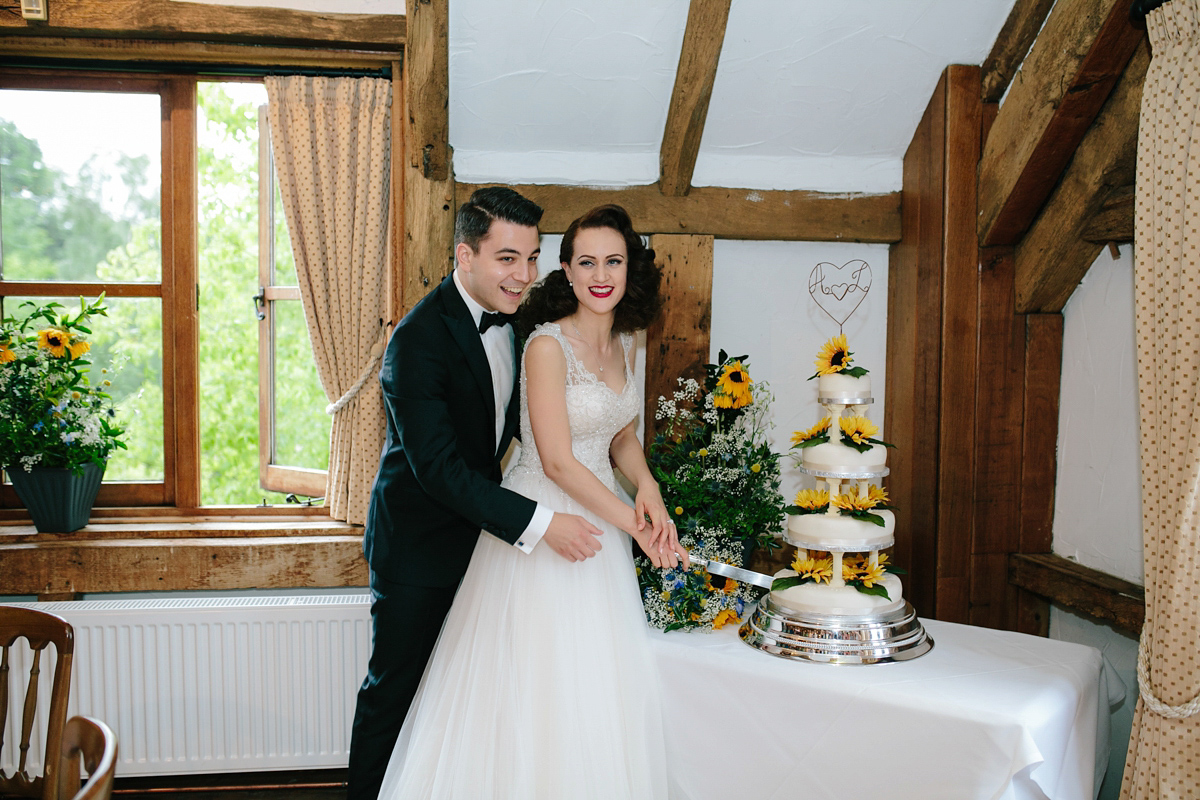 Huge thanks to Alexandria and Latif for planning, executing and sharing such a gorgeously glitzy day, with a charming rustic twist; I do love to see a bride channeling her passion in such a fierce way. Of course, high fives to Story Wedding Photography for capturing all of this radiant happiness. If you're currently daydreaming of pin curls and twirling in some serous skirt-age (is that a word?), then why not delight in our retro archives to fill the weekend countdown.
All my love,
Emily C xxx