Hello and welcome to the weekend! Gosh just saying that feels good and it's also pretty great to know that we're almost half way through January. Did you set yourself any goals for 2017 and if so, how are they going? One of my goals for the year is to be more creative so I'm getting out and about with my camera as much as possible. People who've followed their creative dreams always inspire me and today, I'm thrilled to introduce you to Nikki Stark Jewellery, a super talented designer/maker who's done just that…
I'm going to start by saying, here and now, that I'm more than a bit in love with Nikki's work. I'm totally smitten with the delicacy of the rings and their clean, organic shapes plus I absolutely love that Nikki, a craftswoman in every sense of the word, has turned her passion for hand-made jewellery into a thriving business.
"I've always wanted to make jewellery and remember playing with beads and anything sparkly that I could get my hands on from a very young age. I took a Saturday course at Central St Martins just over 12 years ago and haven't looked back since. I was instantly hooked and started selling my designs about 4 years ago."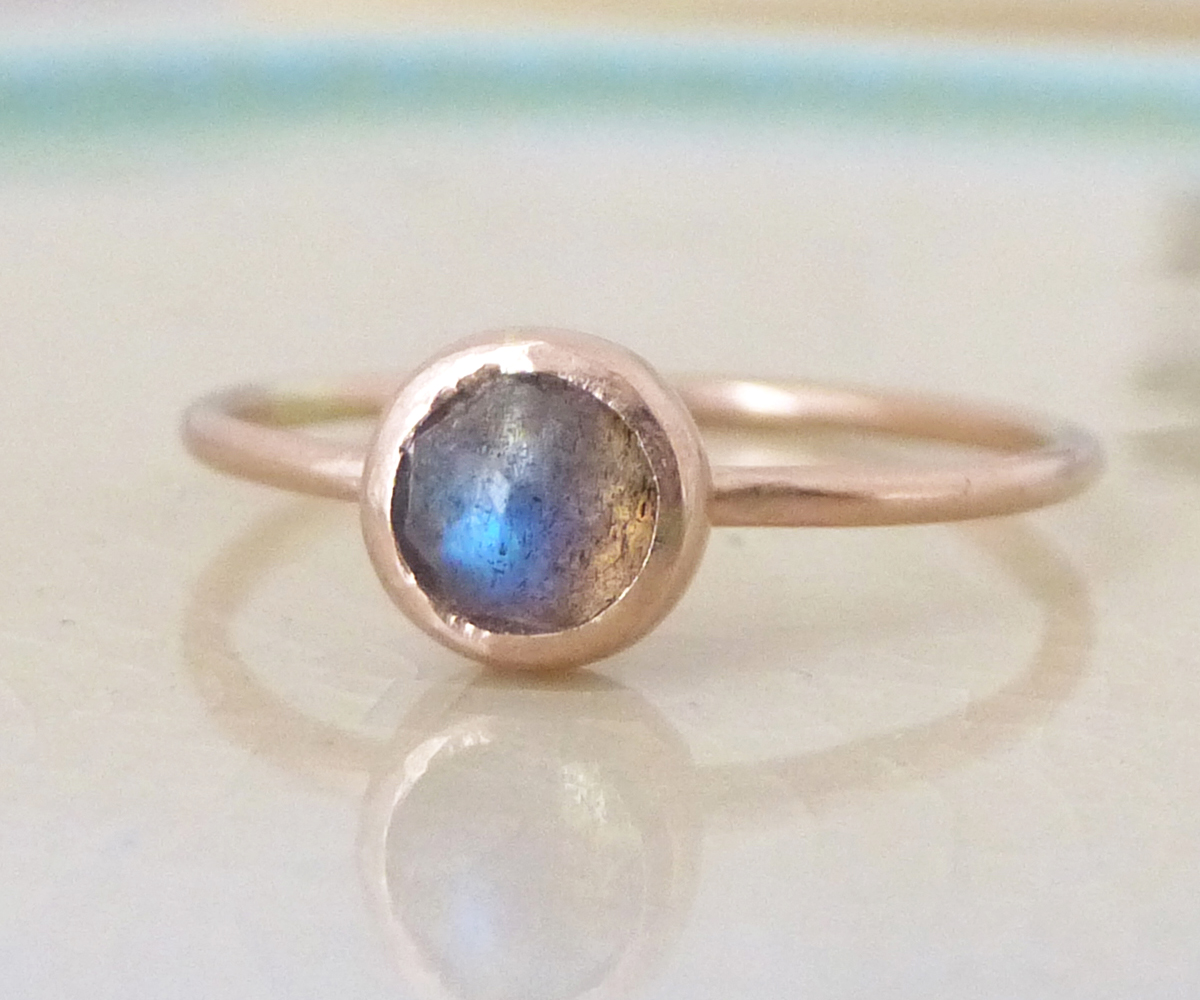 Rings have always been Nikki's passion so that naturally led to her being asked to make wedding rings and the entire range of Nikki Stark rings has grown in both size and popularity of late. I know that I keep hearing and seeing her name in the wedding world and with good reason because there's an elemental, uncomplicated joy to Nikki's work that makes it truly beautiful.
"My style has developed over time and I'm not really a traditional collection designer. I create pieces that I want to wear myself and a lot of my designs have developed out of experiments. I love the process of making and often, when I'm trying to achieve one thing, something else emerges."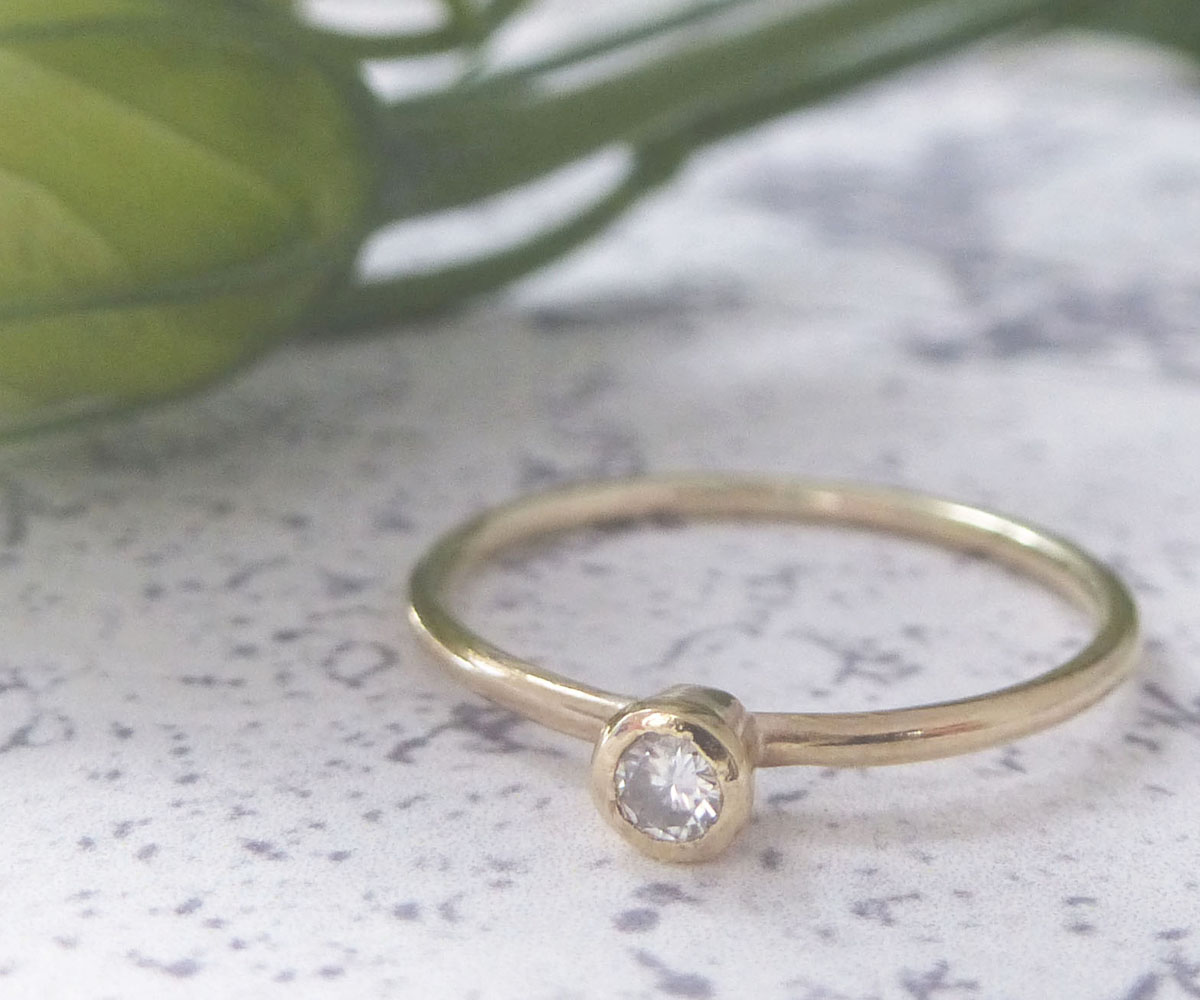 "I really love to stack and combine rings so I tend to keep the individual items simple and create different looks through putting different things together. My current favourite stack is a faceted black onyx ring with a sparkly moissanite alongside, both set in 9ct yellow gold."
My storyteller's soul adores the thought of stacking rings and compiling your own story through jewellery. Just imagine, one ring for your wedding, one for an anniversary, one for a special occasion or one to celebrate another important milestone in your relationship. How absolutely wonderful to be able to look down and be reminded of all the very best bits of your life in one moment. You could also present a simple ring to your bridesmaids for example and start their own collection – you'd be adored if you did!
Rings and wedding rings by Nikki Stark are made even more special by the fact that each and every piece is created by hand – perfect for an extra touch of individuality – and thanks to Nikki's love of gemstones, your ring can be truly yours:
"I create each of my rings by hand with a simple selection of hand tools meaning each will be subtly different. As I make by hand I can also tweak and amend one of my designs to create unique pieces for people. I am definitely obsessed with gemstones and can't stop myself buying more and more. This leads to a constant slow feed of new pieces into the range and the options for metal and gem combinations are endless."
I want to compare this honest, instinctive process to the slow food movement or field-to-fork eating and I hope you understand what I mean when I do. The unhurried simplicity of Nikki's work is, for me, what makes it so incredibly special. Each design appears as the result of a natural process that seems to create a more long-lasting beauty.
Jewellery by Nikki Stark is unashamedly unadorned and I love it all the more for it's elegant simplicity.
There are no photos with those IDs or post 681503 does not have any attached images!
9ct gold rings from Nikki Stark Jewellery start from just £35 with 18ct versions from £75. Bespoke carved rings start from £300 and Nikki offers a prototype service for wedding rings – for a small cost (usually around £20-30, refundable against your purchase), you'll receive a silver version of your design to try on. This can be really helpful if you want to know if your design will sit well against an unusual or vintage engagement ring.
If you'd like to find out more about Nikki Stark Jewellery, do take a look at her website or contact her to discuss a bespoke commission or alteration to one of her existing designs.
You can also connect with Nikki Stark on Facebook, Instagram and Twitter as well as Pinterest for even more inspiration.
Love,
Tamryn x
P.s. there's currently 20% via the Nikki Stark Jewellery website – find the discount code on the home page!
This is a sponsored post