Happy Sunday to you! It's been somewhat quieter in terms of blog content this week – and that reflects the fact it's been the school half term hols and I've been spending precious time with my family. How about you? I've also had the chance to spend more time than I usually would outdoors this week, and as a result have observed some welcome signs of the seasonal transition.  There's much talk of the 'first signs of spring' over on Instagram, but it already feels like the new season has discreetly ushered itself in and quietly laid a blanket of pretty snowdrops and crocus across the town parks, fields and woodland walkways. I adore Spring, it always brings back beautiful memories of my own wedding day.
Winter may well be saying it's final farewell, but that doesn't mean we can't continue to celebrate Winter weddings here at Love My Dress. Hannah, a Senior Spa Therapist married Will, an Accountant, Will tied the knot at The Green in Cornwall on 27th February last year.
"We both love fantasy books and films, and I had always dreamed of a snowy winter wedding, so a subtle Narnia theme is what we went for. The Greenwere fantastic as the catering, and entertainment was included in the venue hire. And as we live in London it was perfect to know they had everything in hand."
Photography by Barney Walters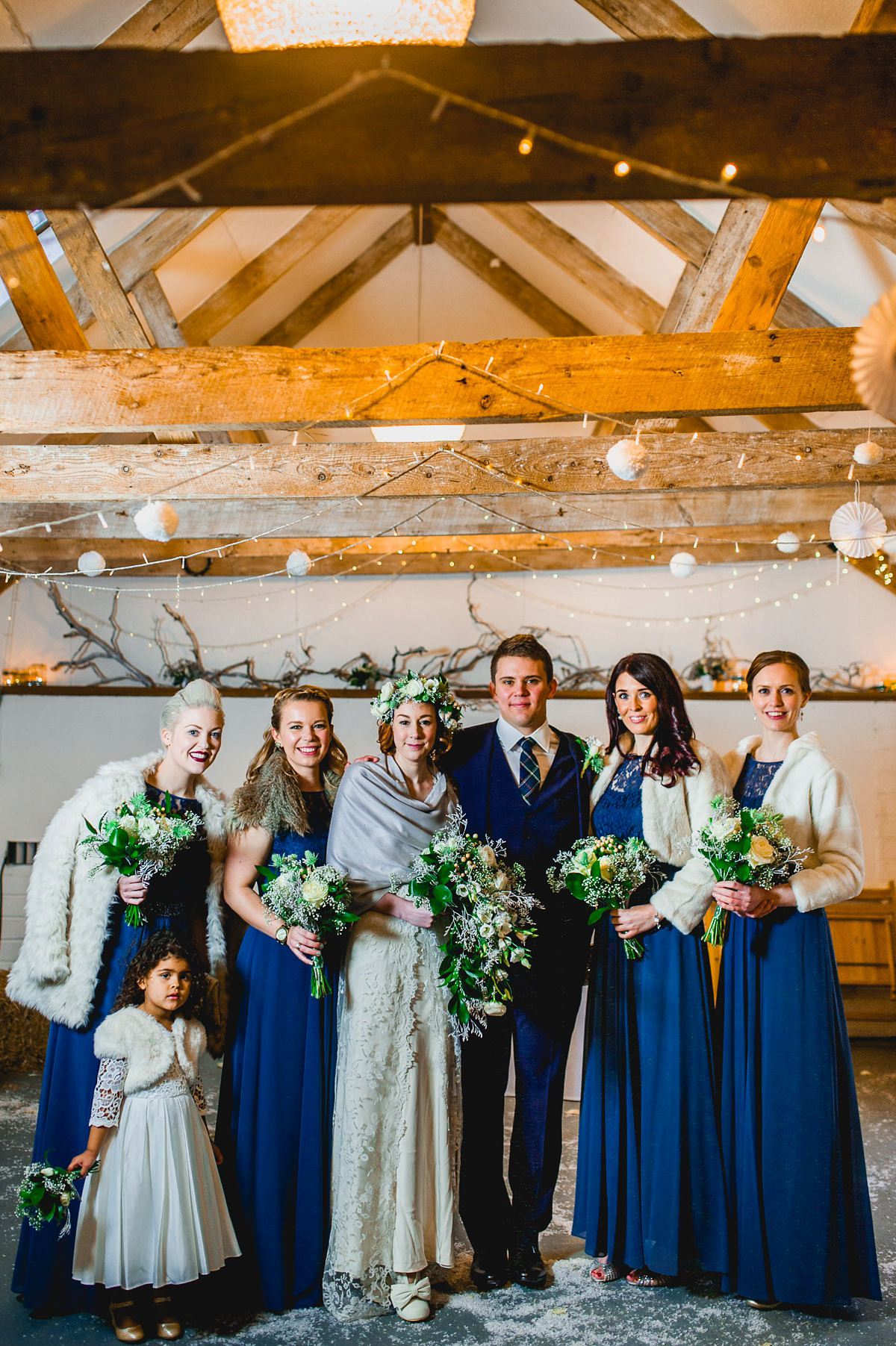 "Will and I are childhood sweethearts, we met when we were sixteen. Will proposed in Piccadilly underground station. Even though we had be together for 14 years, he kind of panicked when it came to the proposal! That tube station is kind of special to us now though. We were engaged for nine months before getting married.""My dress from 'Vintage Wedding Dresses' in Richmond. The slip is heavy silk from the 1930's I wore it on its own for the evening. The lace dress I wore during the day was 100 year old Irish lace."
"I had tried on modern wedding dresses and they just weren't for me. I really wanted something unique but also something that wasn't going to break the bank. It feels really special to wear something with a bit of history and I would love to pass it on through the family. I love a period drama and it was amazing to feel like I had stepped out of one."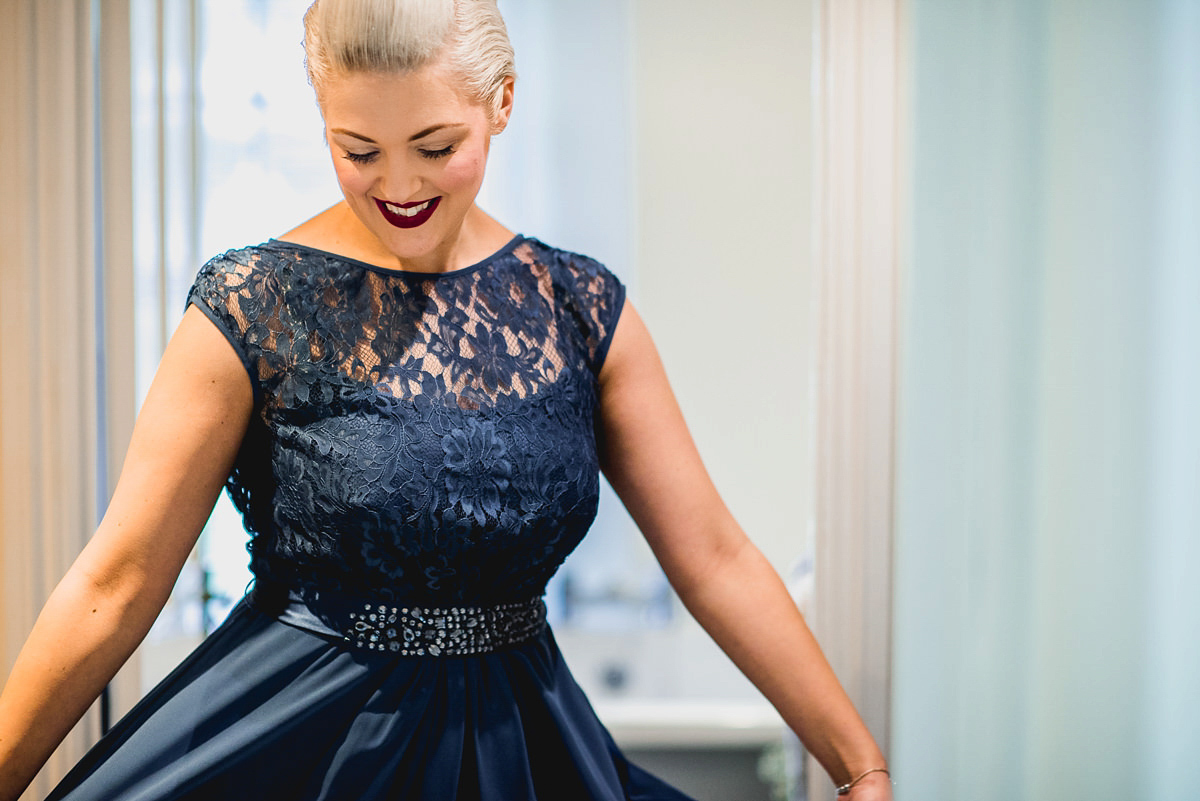 "We did our own makeup (a few of us come from a beauty therapy background, so this came in very handy). The perfume I wore was the Twilight perfume from Lush. I'm a real Lushie and I love the gorgeous sweet lavender fragrance."
"My mother in law Julia has a market flower stall and a passion for flower arranging and kindly offered to put together our flower arrangements."
"We wanted lots of white flowers with lots of lush green foliage and berries to go with our rustic snowy, winter theme."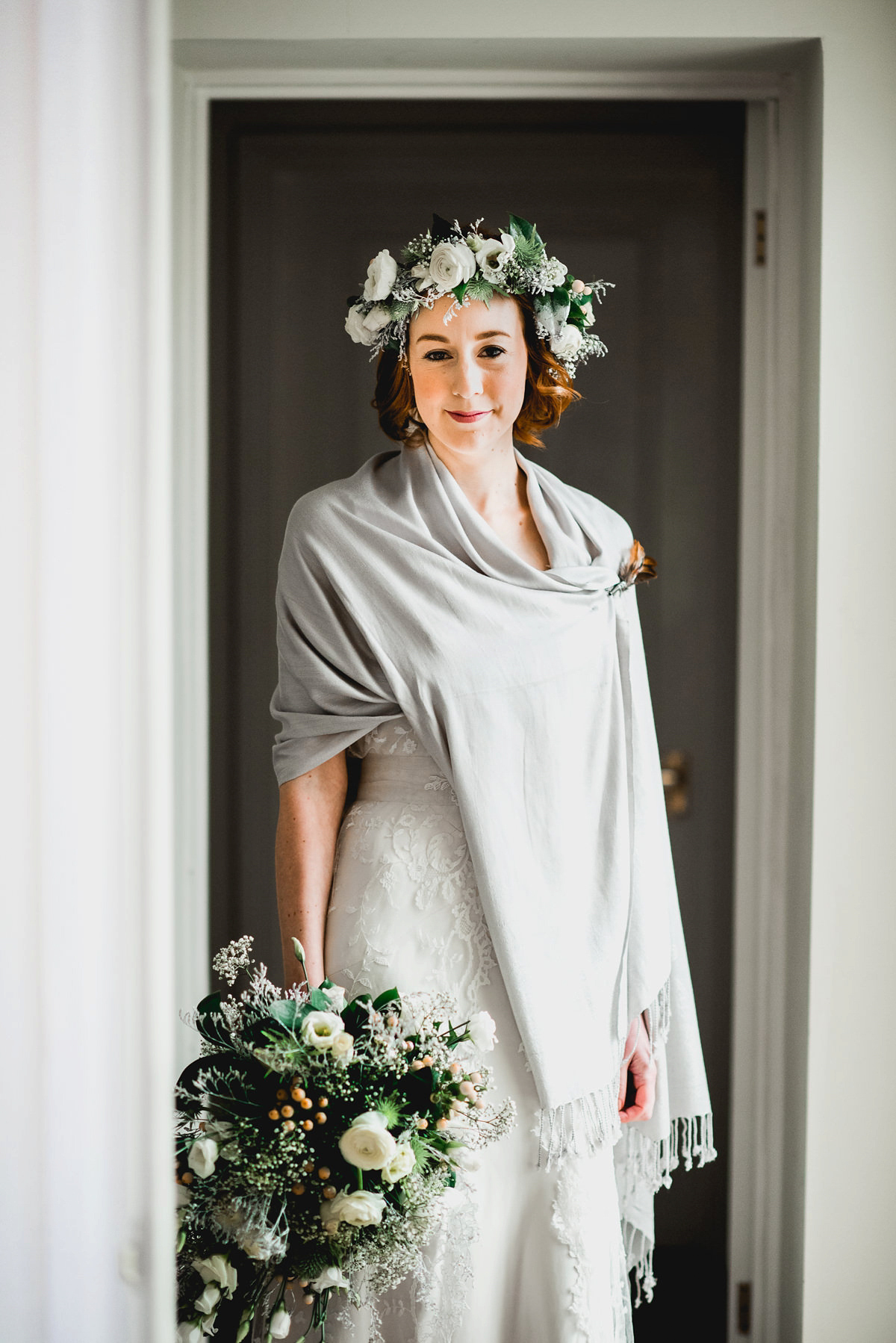 "We chose The Green because we wanted a laid back venue where we could spend a relaxed weekend celebrating with family and friends. The location on the moors is absolutely beautiful. The views are stunning and all of the buildings had a lovely rustic charm."
The couple used Hannah's vintage car, Dobby, a 1968 Riley Elf as transport on the day.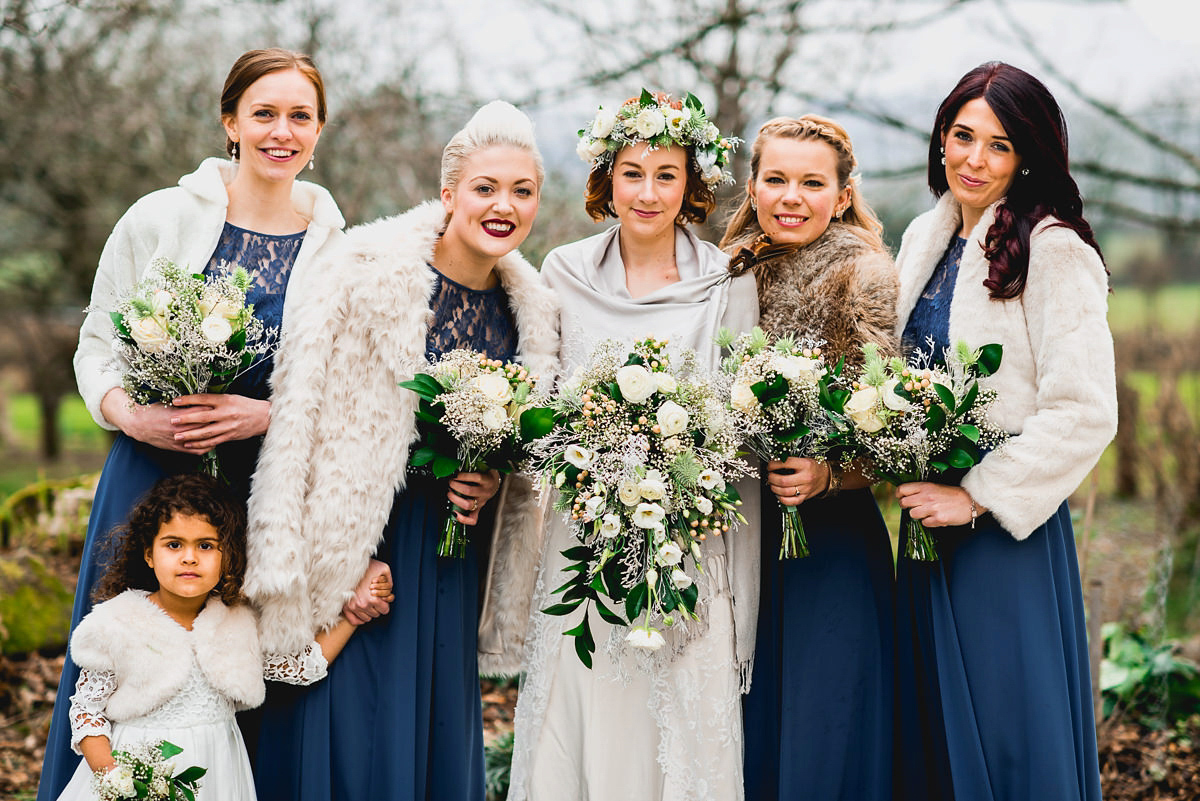 "I was accompanied down the aisle by my dad Mark to the sound of 'Ice Dance' composed by Danny Elfman, from the film Edward Scissorhands."
'Our readings included 'The More it Snows Tiddlypom', by A.A. Milne. This is my favourite childhood poem from the much beloved Winne The Pooh."
"For our wedding rings, we went for traditional plain gold wedding bands from Purely Diamonds."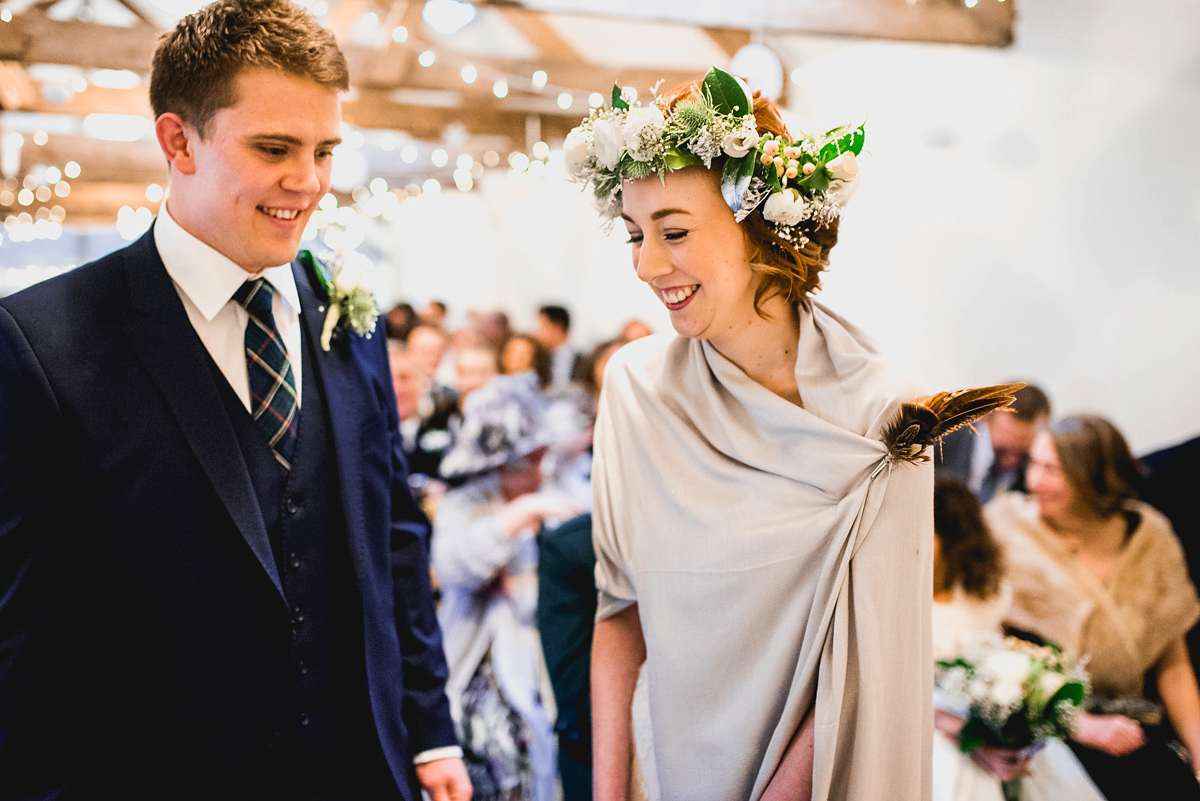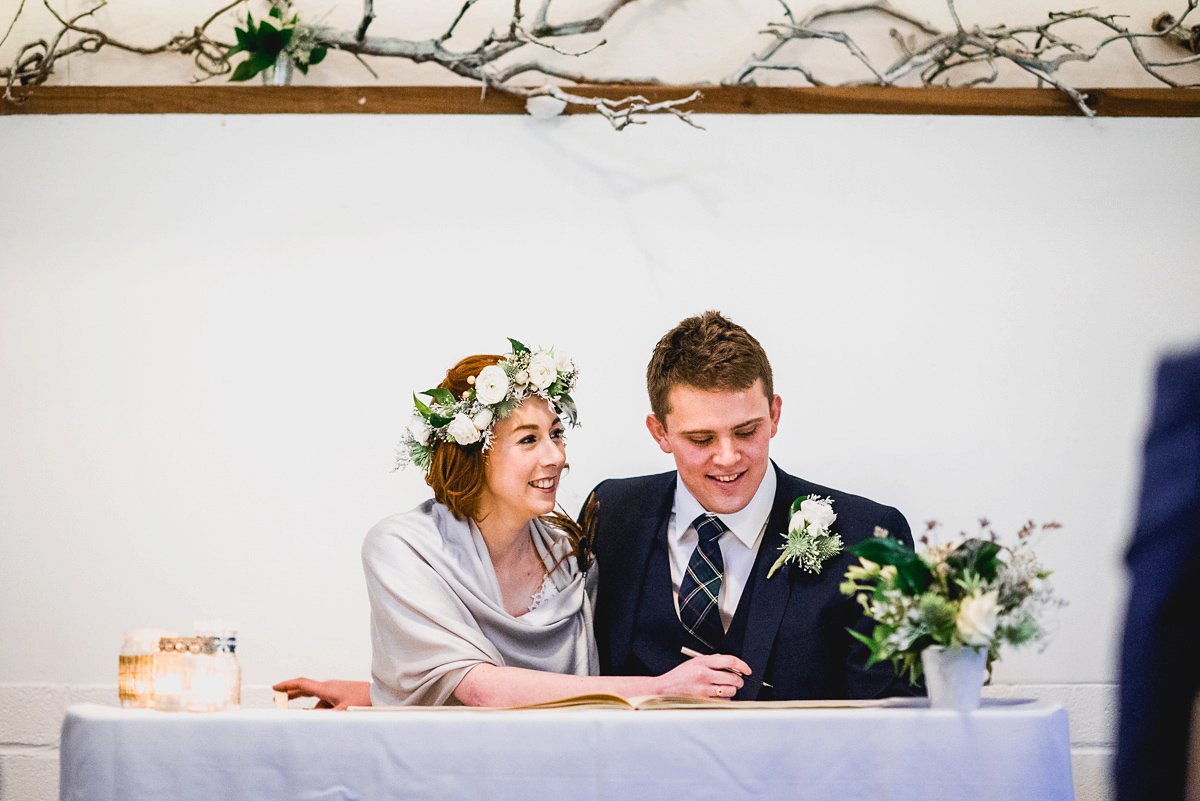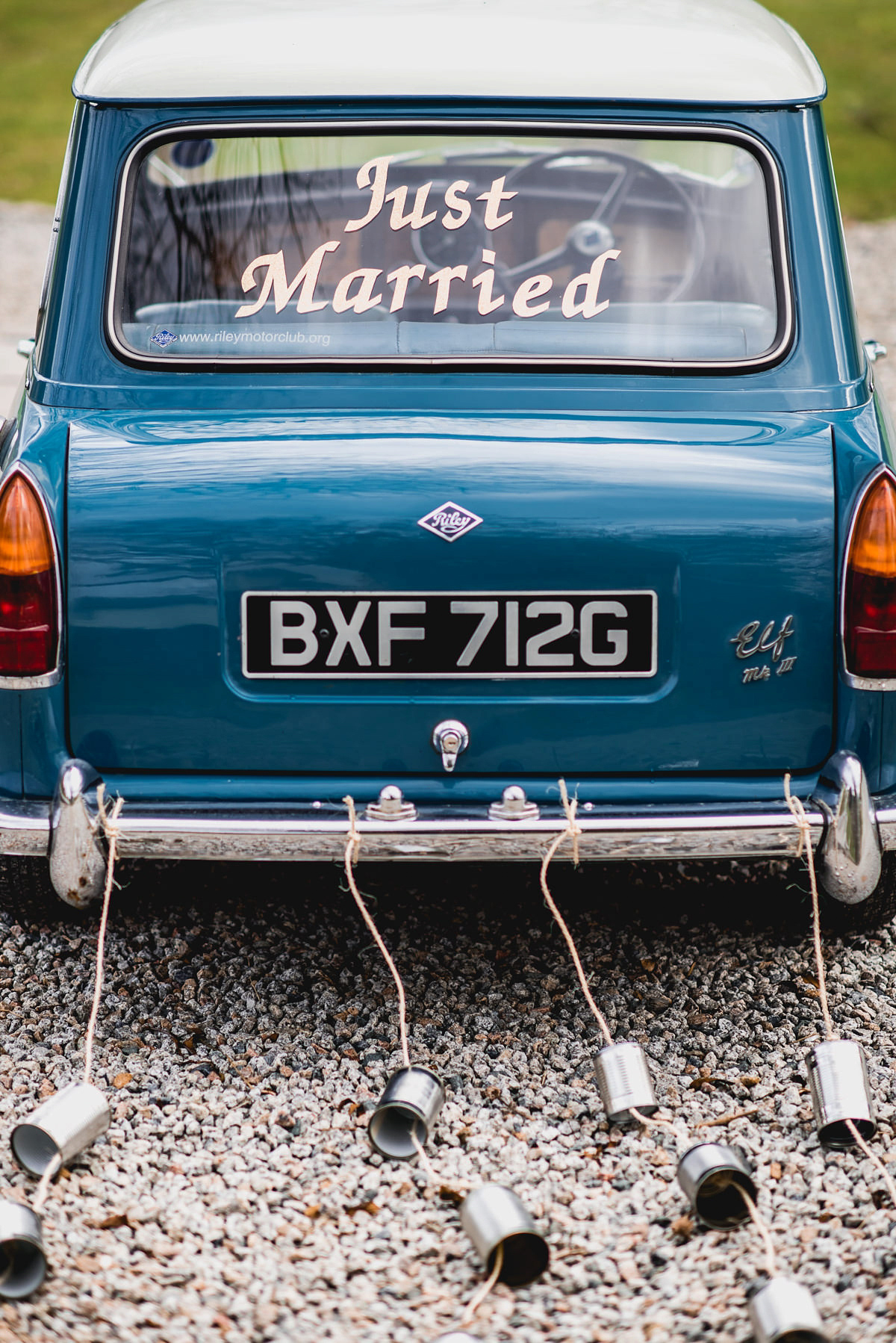 "Our photographer Barney Walters was great, he had photographed a friends wedding and I loved his style so approached him to photograph our wedding."
"We had an engagement shoot with him first so we could all get to know each other and feel comfortable as Will and I both hate having our photo taken. Hopefully you agree he made us both look pretty good." 
"My Bridesmaids and I spent many weekends making white pom-poms. We had lots of fairy lights, paper pom poms and wooden snowflakes – and lots of snow, the type that's used in films!"
"We had an old fashioned lamppost, that features in the Narnia stories, and a rack filled with fur coats to represent the wardrobe this also doubled up as a place for our guests to had their coats. All this helped to create a winter wonderland feel."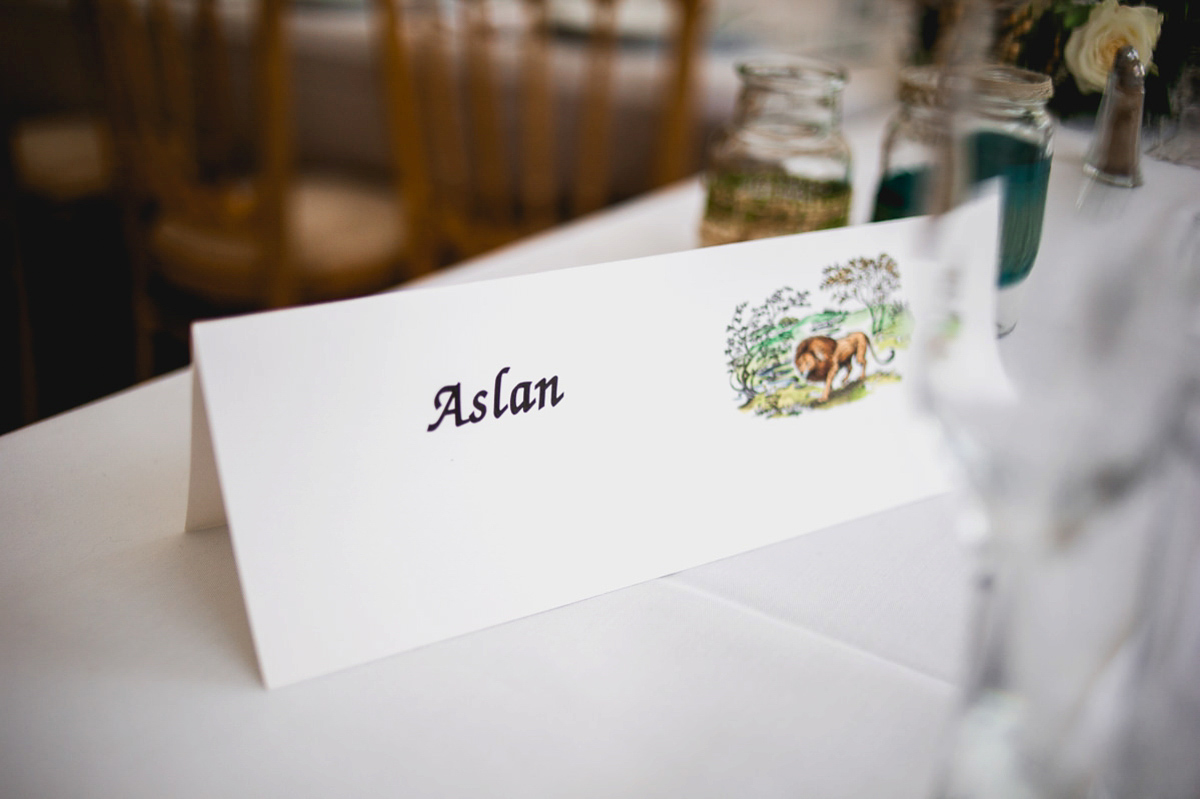 "The Green arranged all our catering. We had a delicious hog roast for our wedding breakfast and a cheese stack for the bite to eat in the evening."
"Our cake was by Dollybird Bakes. I love the rustic look of naked cakes with lots of fresh fruit. We found our little mice cake toppers in a gift shop whilst we were on a weekend break in Canterbury."
"Our favours were individual ceramic snowflakes with the guests name – which were also used as place settings. Many of our friends later sent us photos of these hanging on their christmas trees. We also had charity pin badges for charities that are important to us."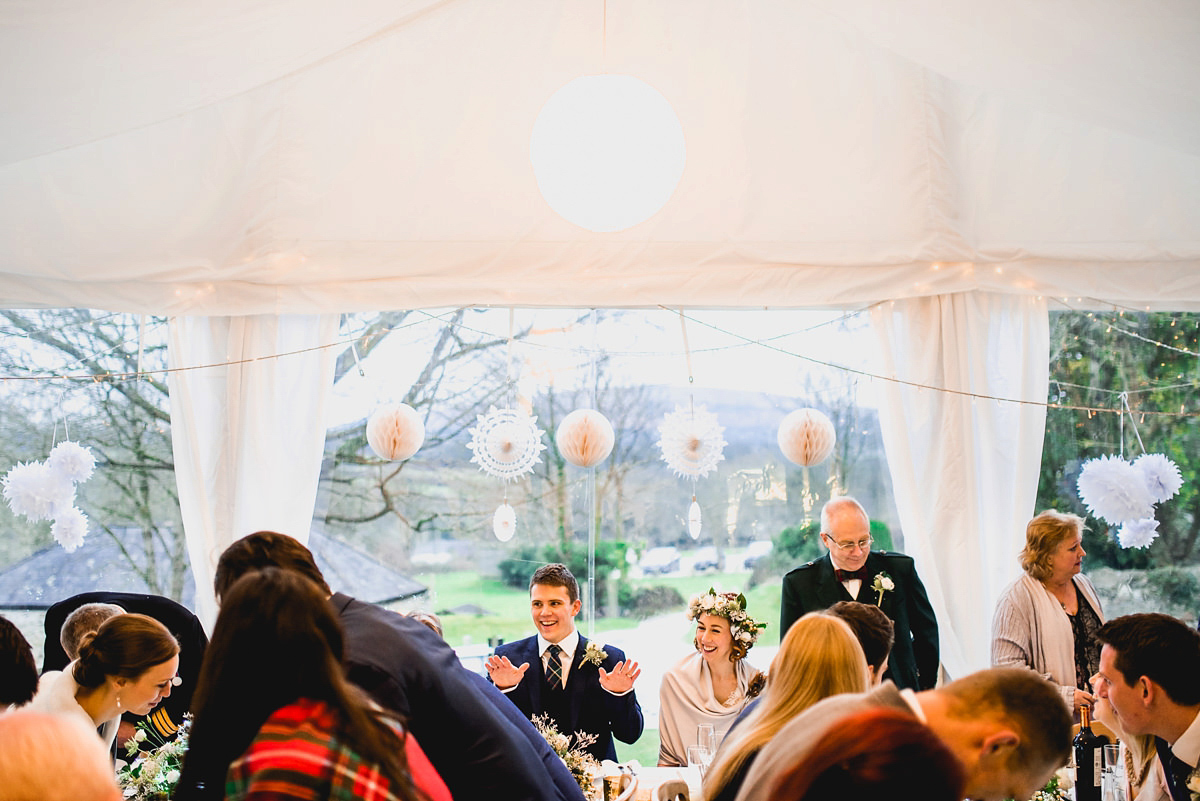 "All my evening bling (head piece, earrings, bracelet and both necklaces) and the shawl I wore for the ceremony were from Accessorize, I also had some emerald earrings from John Baldwins in Tavistock to match my engagement ring for the ceremony. The feather shrug was vintage." 
For evening entertainment, the couple hired Choughed To Bits, an amazing cornish ceilidh band.
"Will hates to be the centre of attention and hates to dance even more so we opted for a traditional cornish ceilidh dance which is done as a group."
"Some of our favourite moments included dancing and celebrating with all of our friends and family and having a gorgeous Barn Owl as our ring bearer of course. It's something that our friends still talk about now."
Words of Wedded Wisdom
"Have fun. The day flies by so quickly so enjoy every second. Make some little moments for you and your new husband to enjoy each other's company away from the madness. You will also get some fab photos.
I had found these amazing animal masks from 'Witercroft' that I wanted to have made up for the day.They would have looked great in photos. But we just ran out of time. Having said that I think our day represented us as a couple perfectly and it's important to just relax and enjoy the day. Our guests would never of known that small detail was missing."
Beautiful Winter wedding style. Love and thanks to photographer Barney Walters – more from whom you can see on Love My Dress here.
Love Annabel x