Happy Sunday to you lovely ones! Thank you so much for taking the time to visit our beautiful wedding blog today. Sunday is rest day for a lot of us (and work day for many others working in the wedding industry – sending love and energy if that's you!). But we never really sleep here at Love My Dress – we're always busy working up content to inspire you and support the brilliant, creative wedding industry we have here in the UK.
This wedding is a brilliant example of how to style a wedding in a super cool, fun, colourful and modern way. Isabella, a renewable energy investor who buys wind and solar farms, married Patrick, a Lawyer, on 9 July last year at Brixton East in London.
Film by Big Day Films
https://vimeo.com/182593103
The couple chose the venue for it's cool space and because they wanted to be able to party through to the early hours. And boy did they party! Our highly recommended suppliers and Little Book For Brides member, 'The Wedding Smashers', absolutely killed it DJ'ing for guests in the evening – the pictures towards the end of this feature speak for themselves!
"We just wanted it to feel fun and festive and to throw a good party. We didn't stress much about a look, (Alina the wedding planner stressed about it instead) but Isabella was keen to have lots of balloons and colours."
Photography by Nick Tucker + Joanna Brown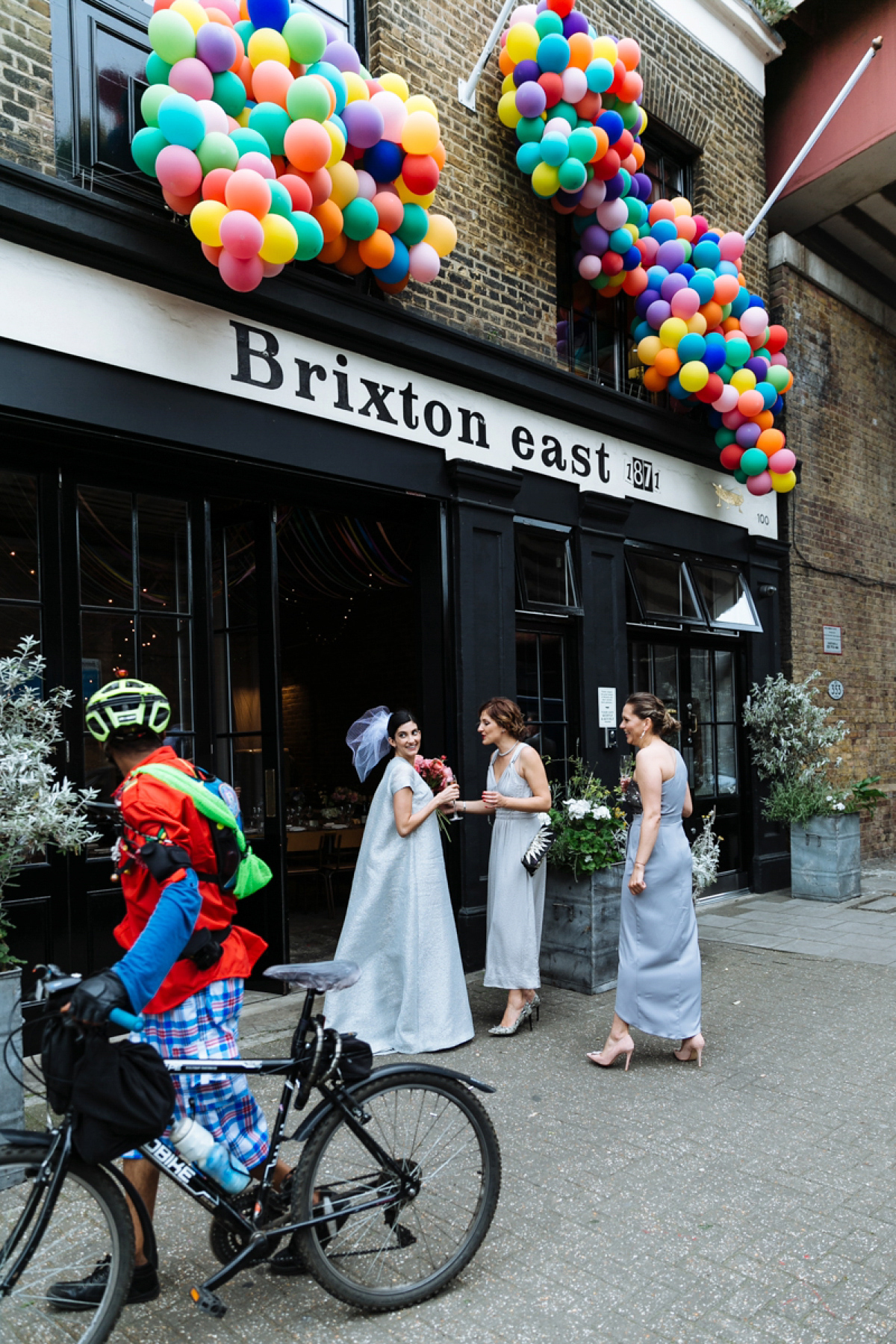 "We were absolutely delighted and thrilled with how the photography came out.  We decided to go with Nick because we loved how he captures moments and the documentary style was way more up our alley – he has such a good eye!  We knew that the day would fly by, so photography was probably the most important aspect for us (to capture everything for all eternity). So much so that we also hired Joanna Brown, whose work Isabella really admired, to complement Nick by taking photos on film (Nick shot entirely in digital).
Both photographers have very different styles – Nick's work is cool and clean and Joanna's images were more vintage inspired, and warmer.  The mix of digital and film images from our wedding by such fantastic artists is something we will treasure forever."Isabella, who apparently adores shoes, wore a pair of Manolo Blahnik heels in the daytime, followed by two pairs of Martin Margiela's – a pair of clear plexi heels and a pair of dark high tops. That's one serious shoe lover right there! 😉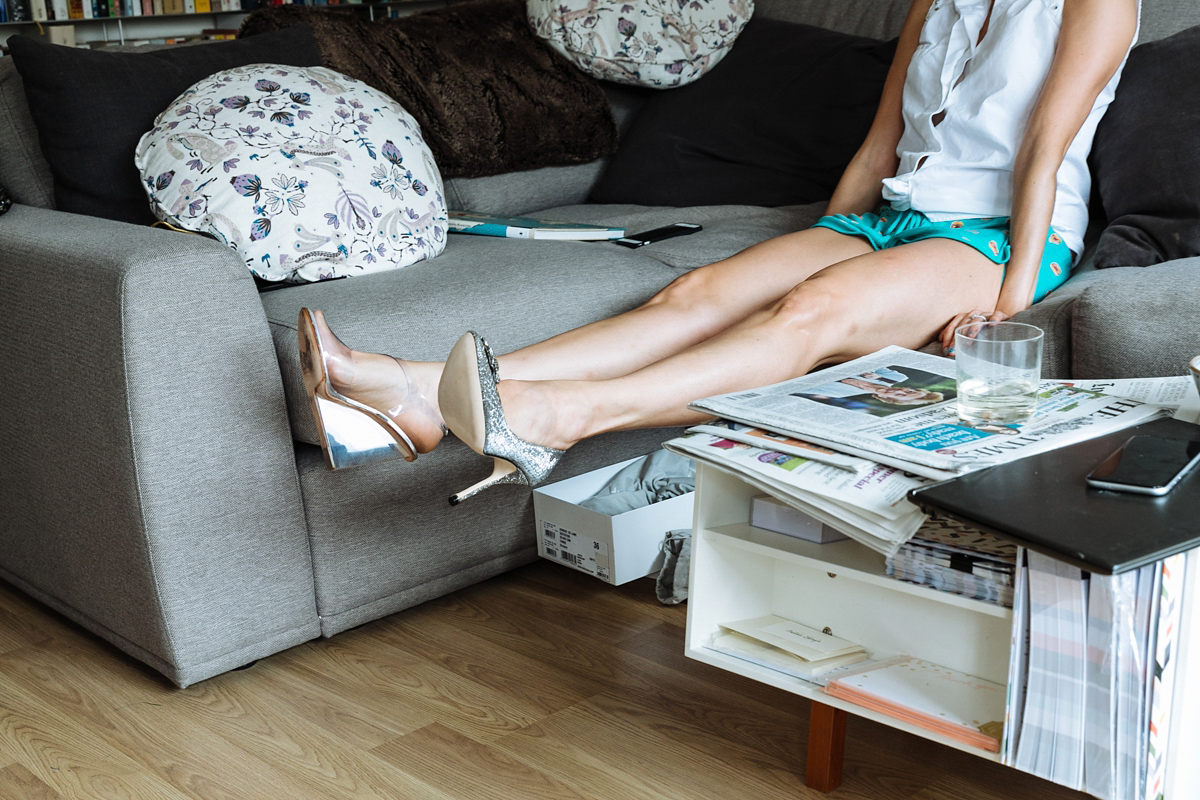 Isabella wore the coolest of dresses by designer f, a purchase made directly from the Emilia Wickstead atelier on Sloane Avenue.
"I saw it the dress in Harvey Nichols a week or two before we got engaged and thought, 'Wow! That dress is awesome – I wish I had something to wear it to!' – then Patrick proposed and I bought it about a week later. It was pretty much meant to be."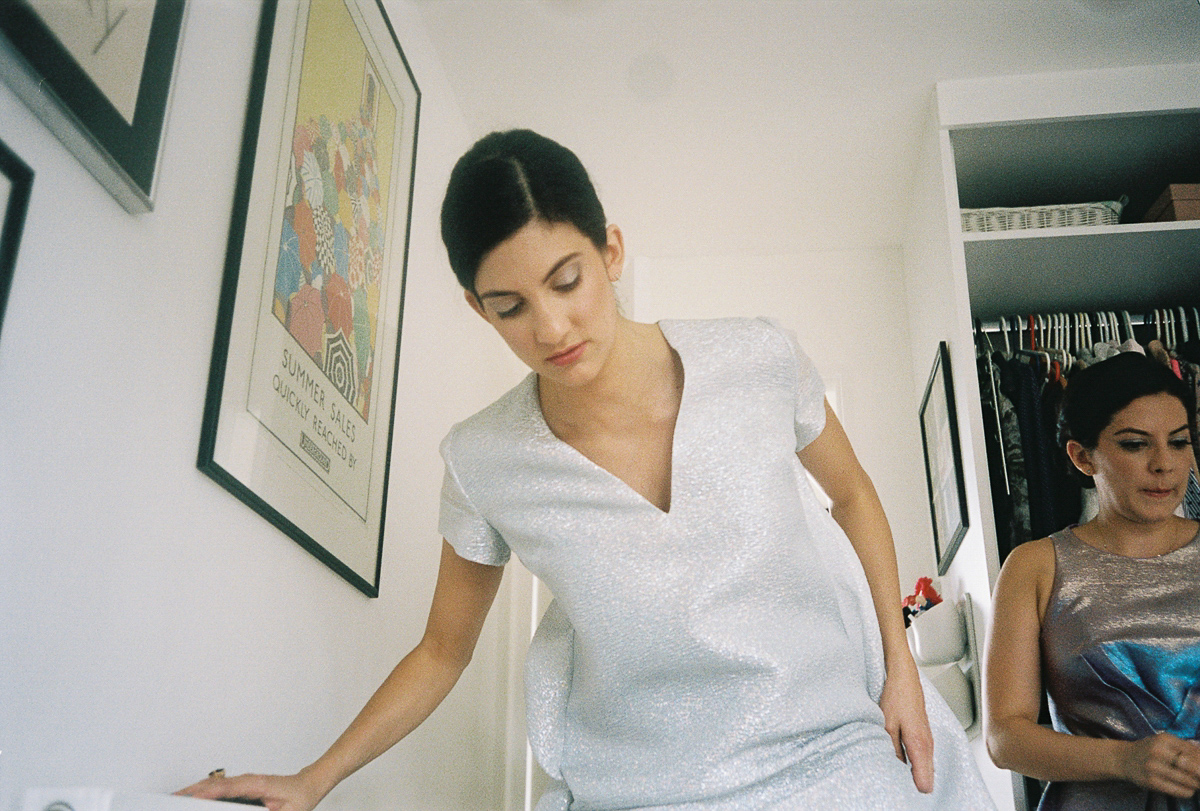 It's extra lovely when the groom takes time to share his wedding experience…
"Isabella and I met in January 2010 in Washington DC. I was working there and Isabella was visiting a mutual friend. I took a shine to this beautiful but fiery woman – to quote Prince, I'd 'never seen a pretty girl look so tough'. But Isabella had a boyfriend at the time. And she also lived in Milan. Whereas I lived in DC, and was about to move back to London. So it didn't seem likely that we would ever see each other again, let alone date."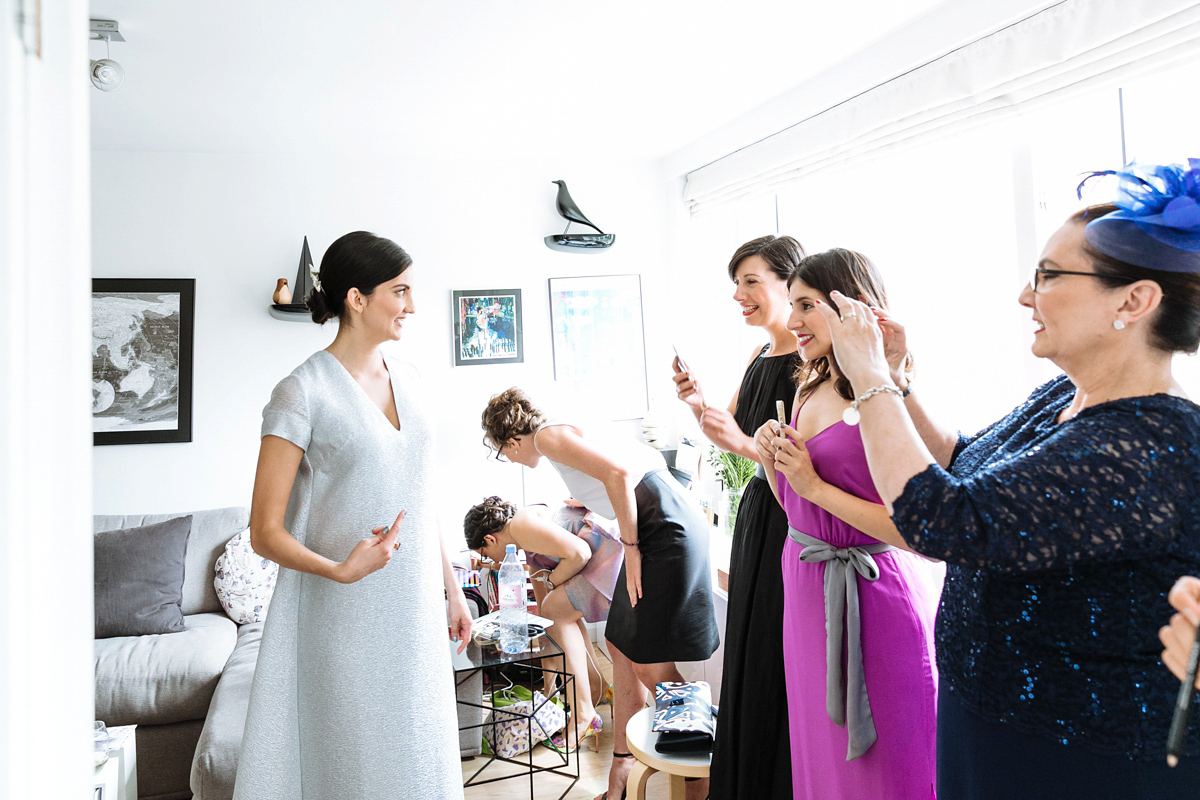 "However due to an administrative error by her employees and a rare moment of efficiency by the Italian immigration authority, she had to leave Italy due to an invalid visa – and ended up in London in six months later. (Un)fortunately, her relationship with the Italian did not survive doing long distance.  And the rest unfolded from there."
"We got engaged in March 2015. I had planned to propose outside a small Parisian church where her parents had married during a weekend in France, but I ended up just asking the question on the spur of the moment, whilst we were having a cup of coffee one morning in our local square, a couple of weeks before the trip."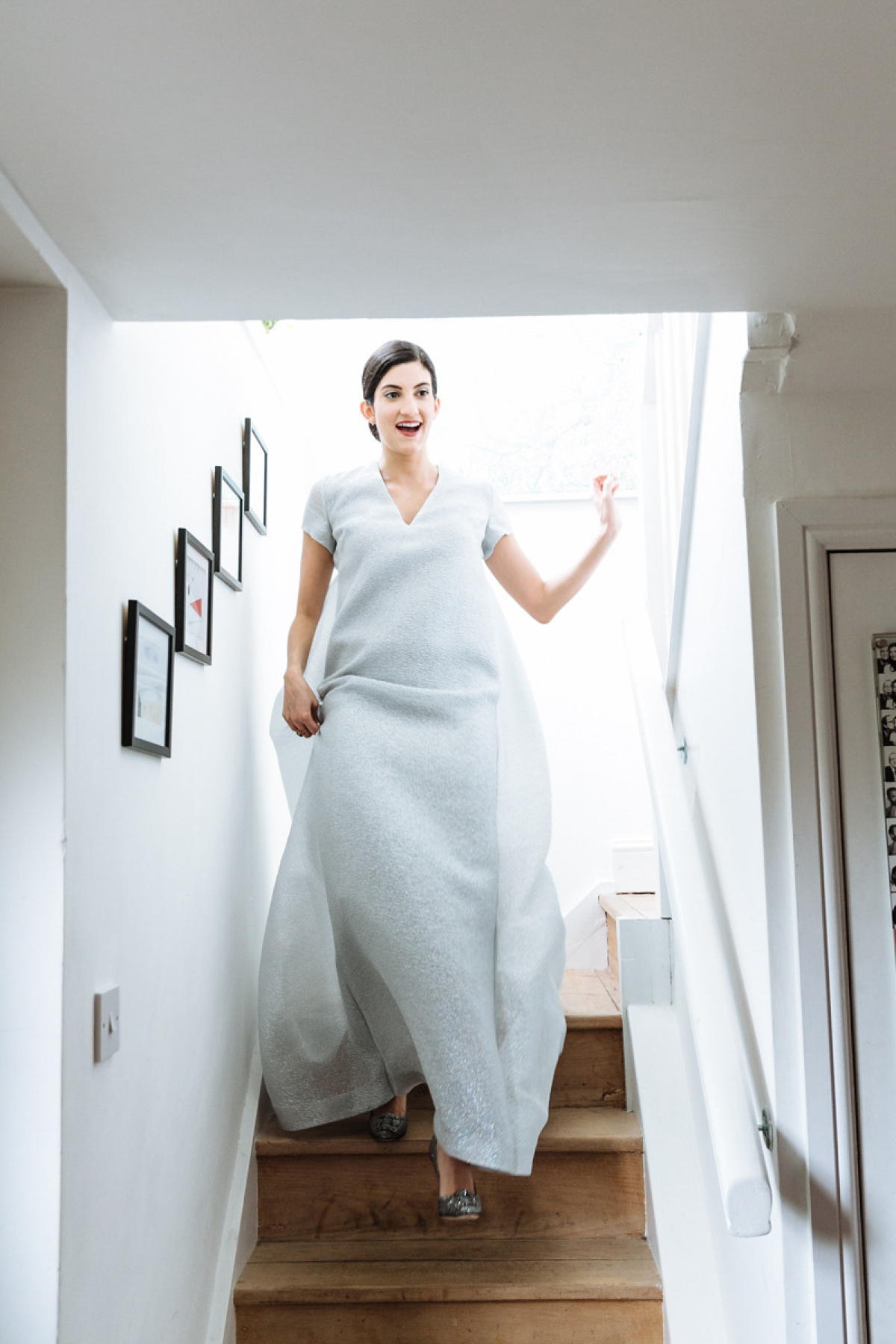 Isabella wore the Black Citrus scent by Vilhelm Parfumerie.  The parfumerie is run by a couple who happen to be good friends with the Isabella's sister. They started the company themselves and have an outpost at Liberty's – apparently their scents are "AMAZING!"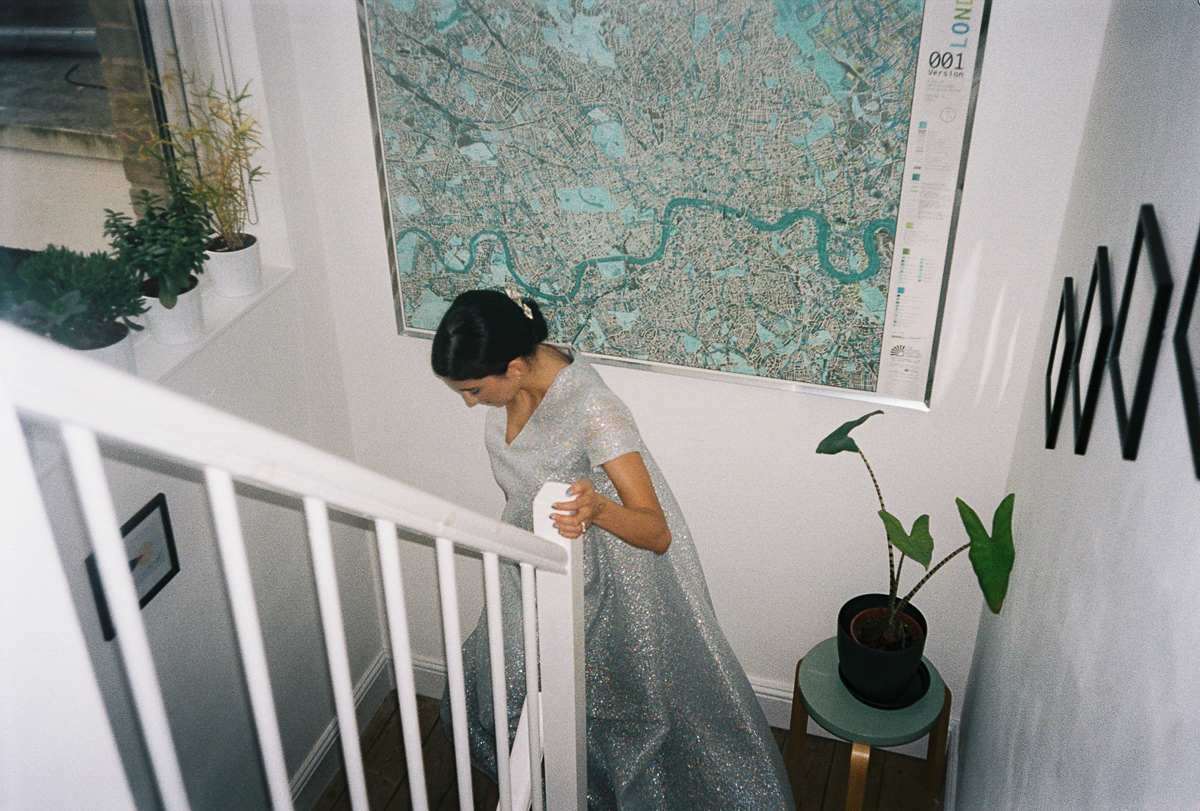 "I think I knew – on some level – that I would be a nervous wreck in the lead up to the trip – and the moment just felt right, so I went with it!"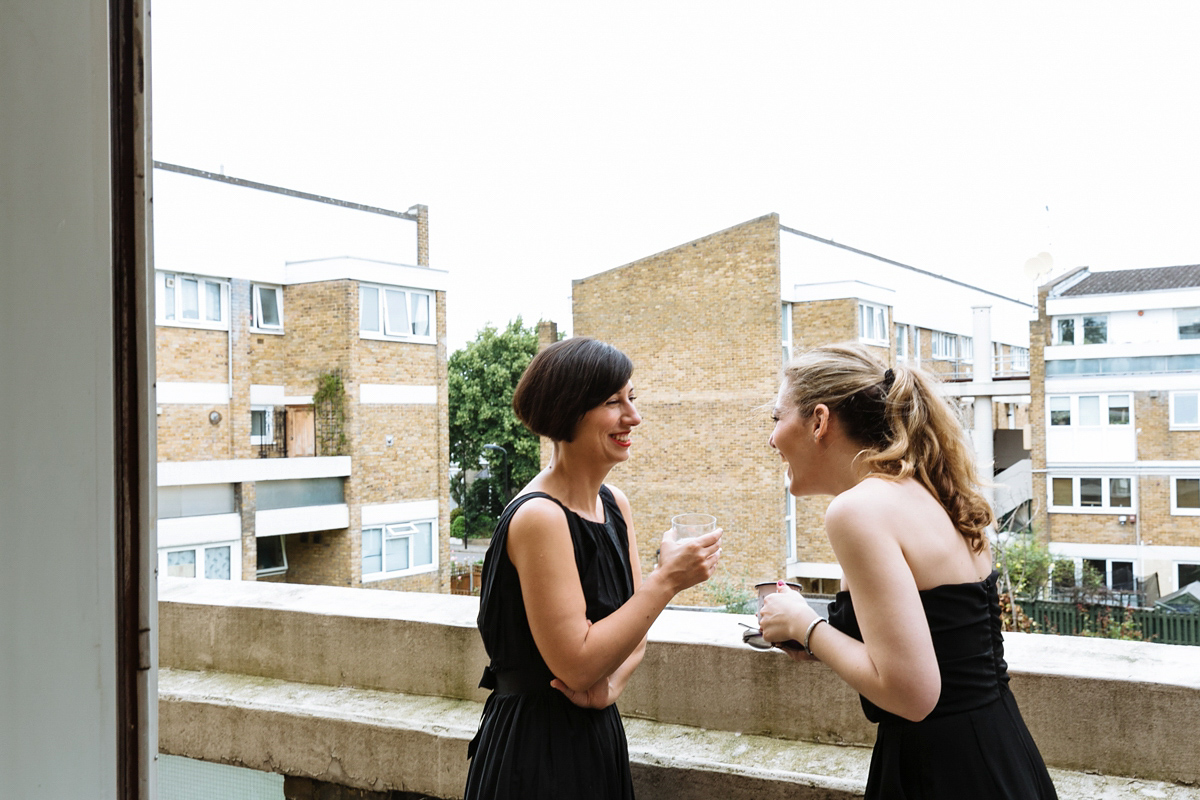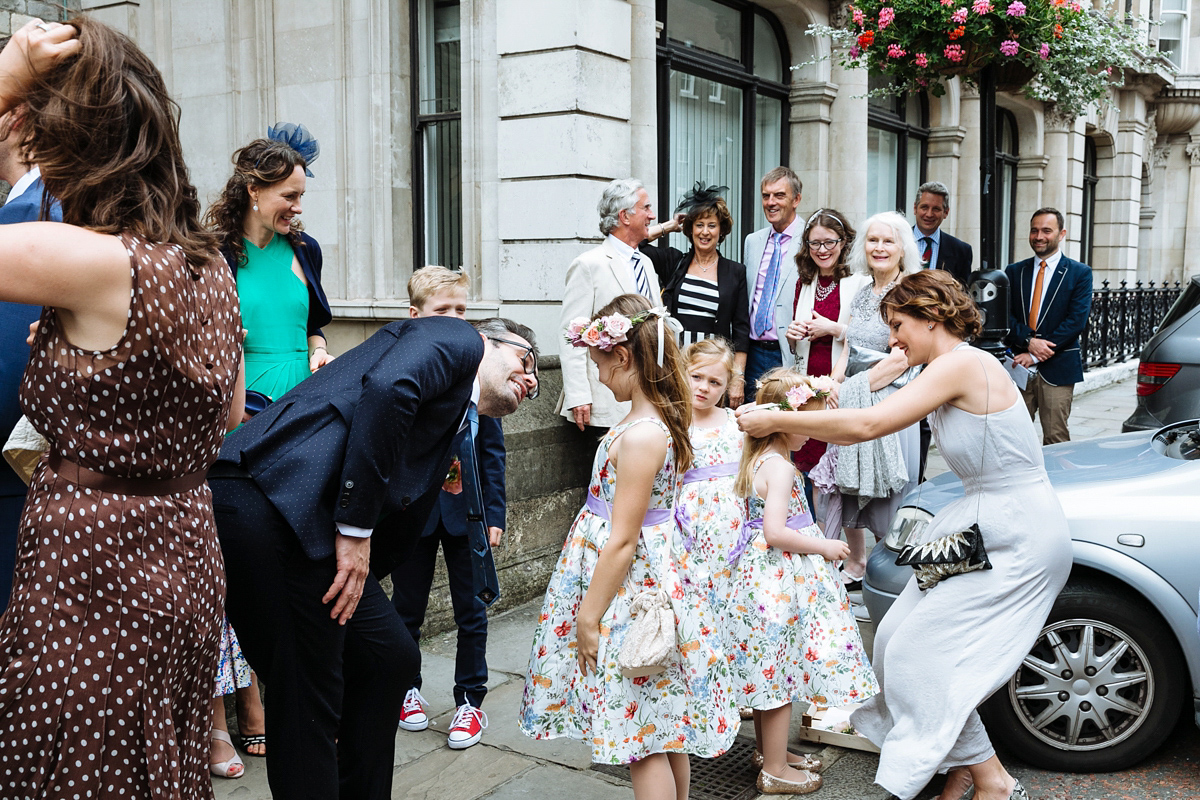 I can vouch personally for how fabulous these Bubblegum Balloons are…
I've purchased balloons many a time from this brilliant party supplier and they are always fabulous (tip – remember to order the helium!)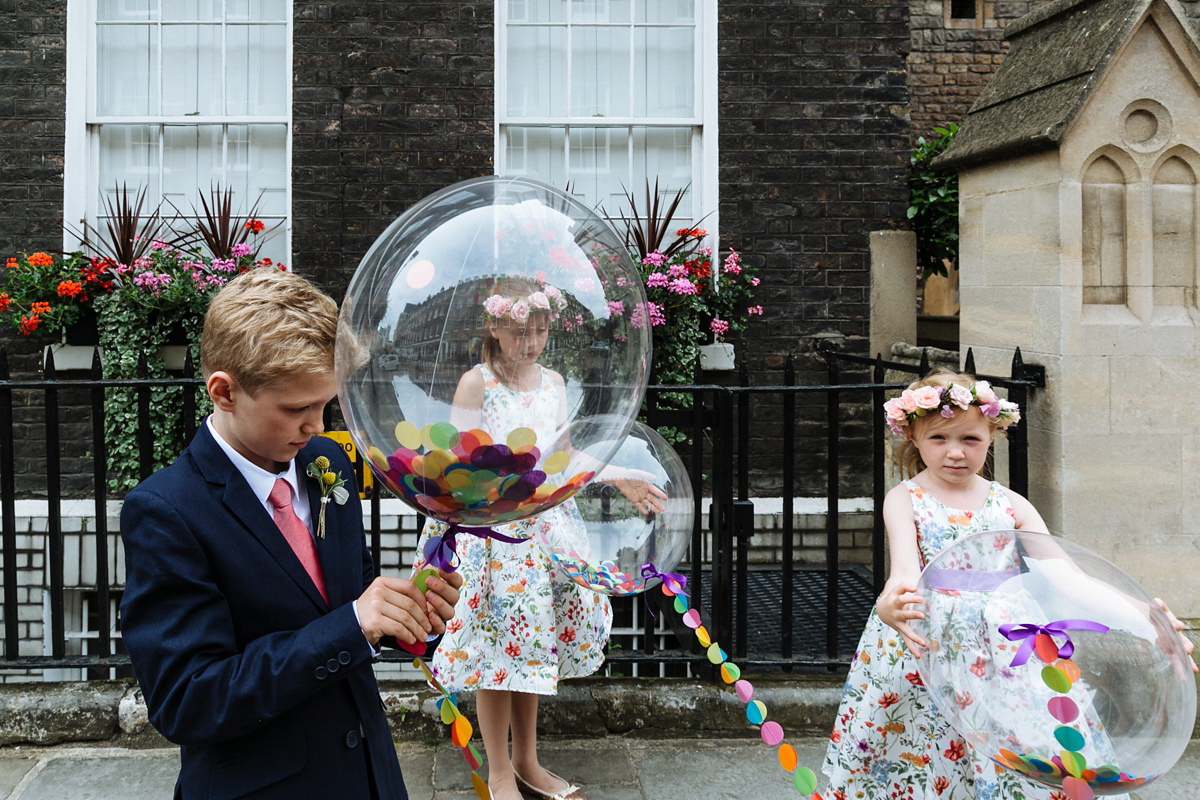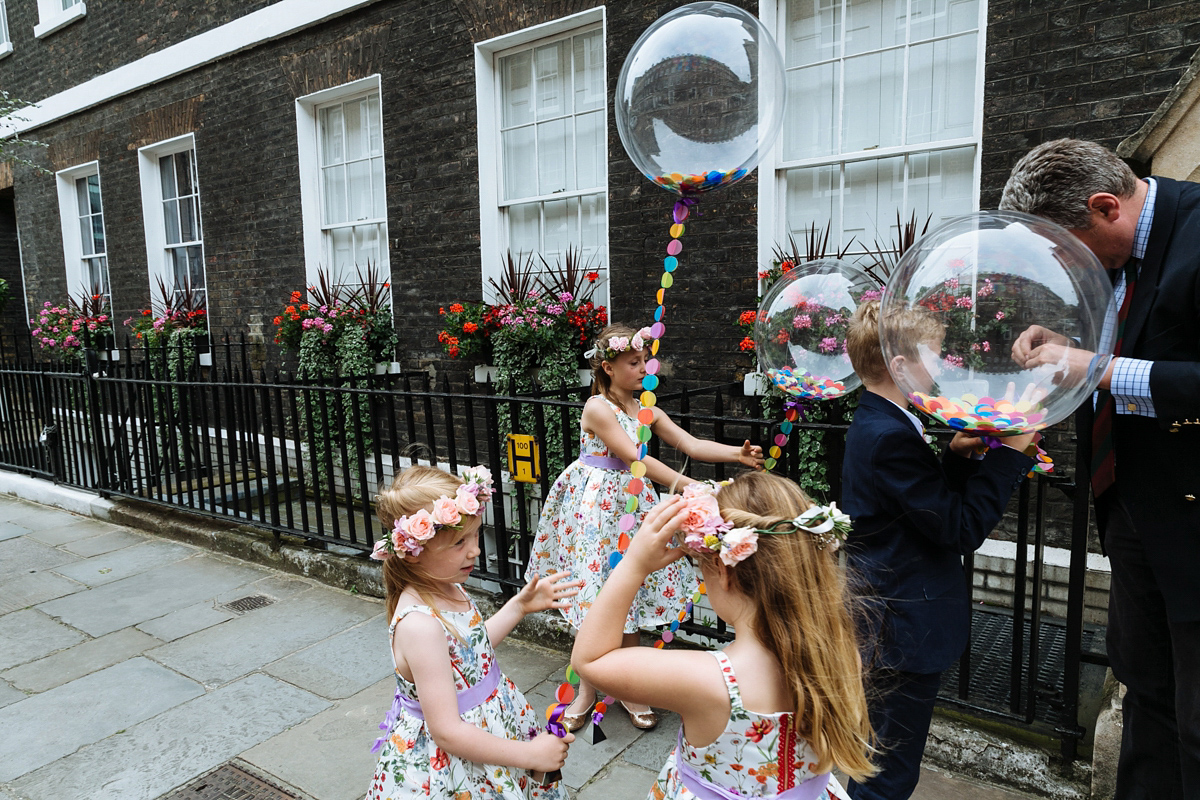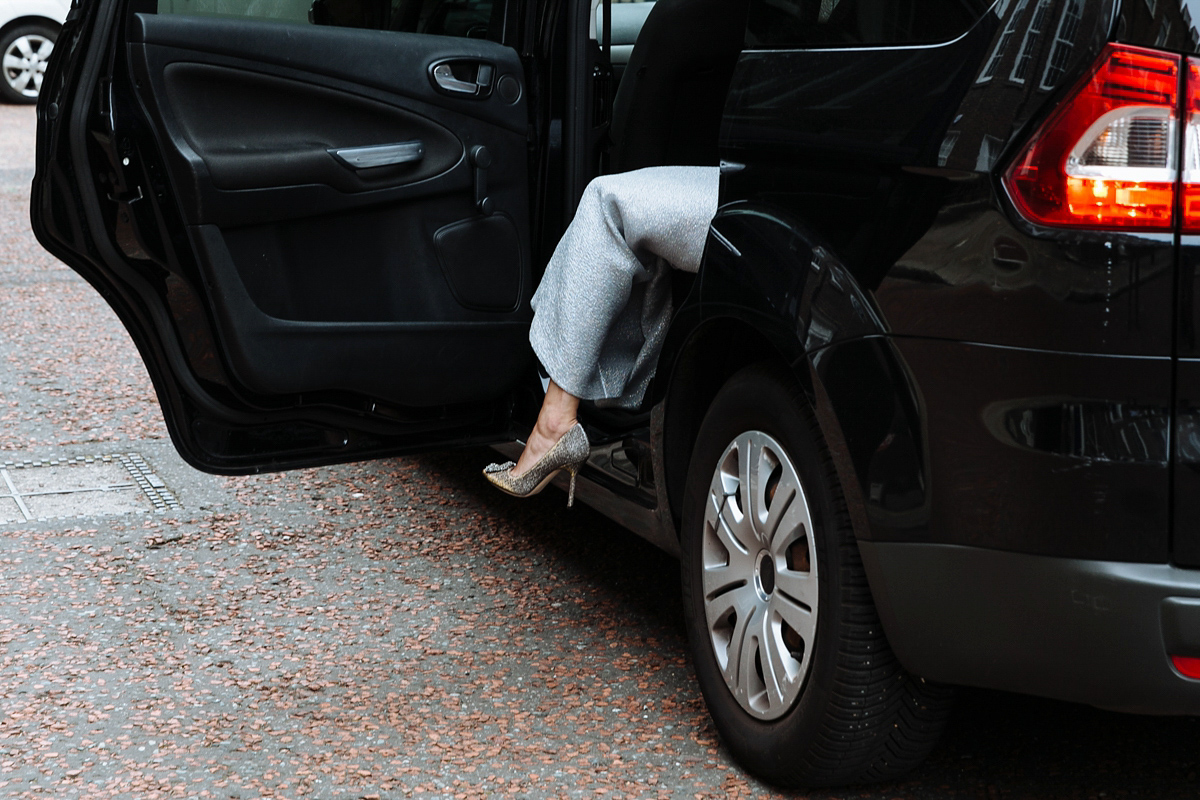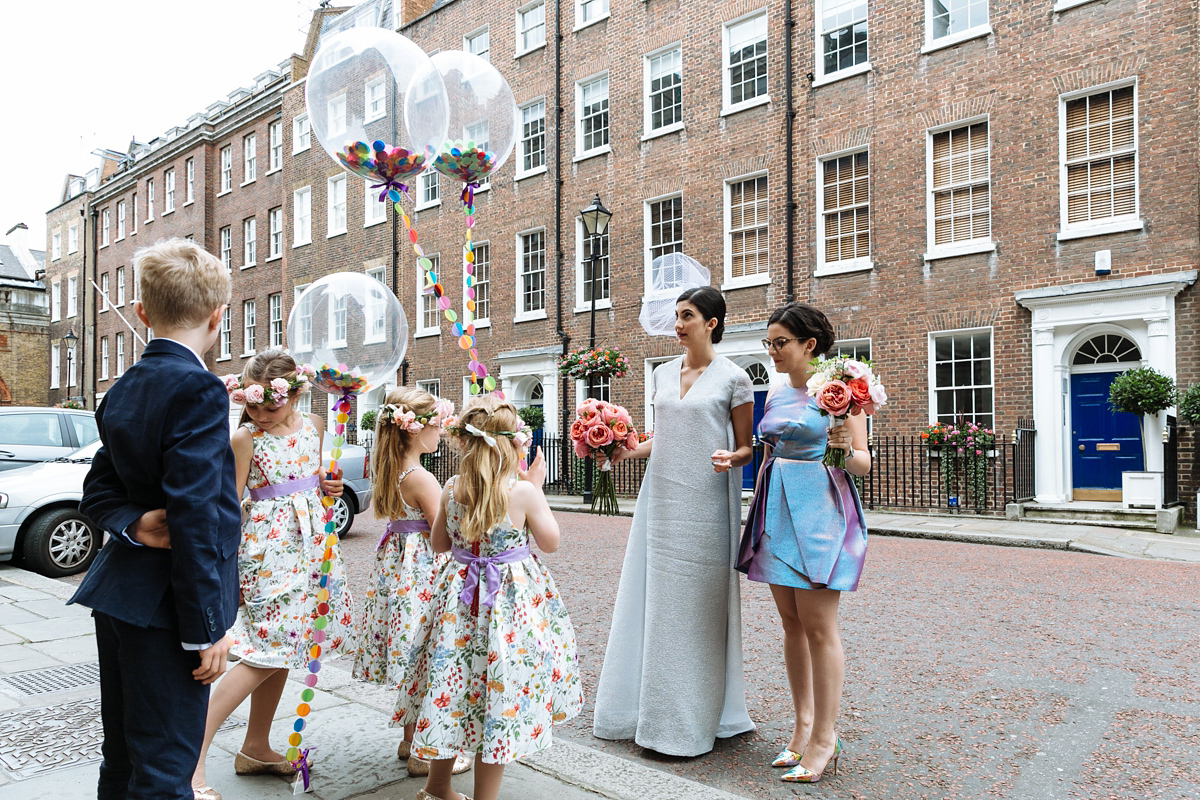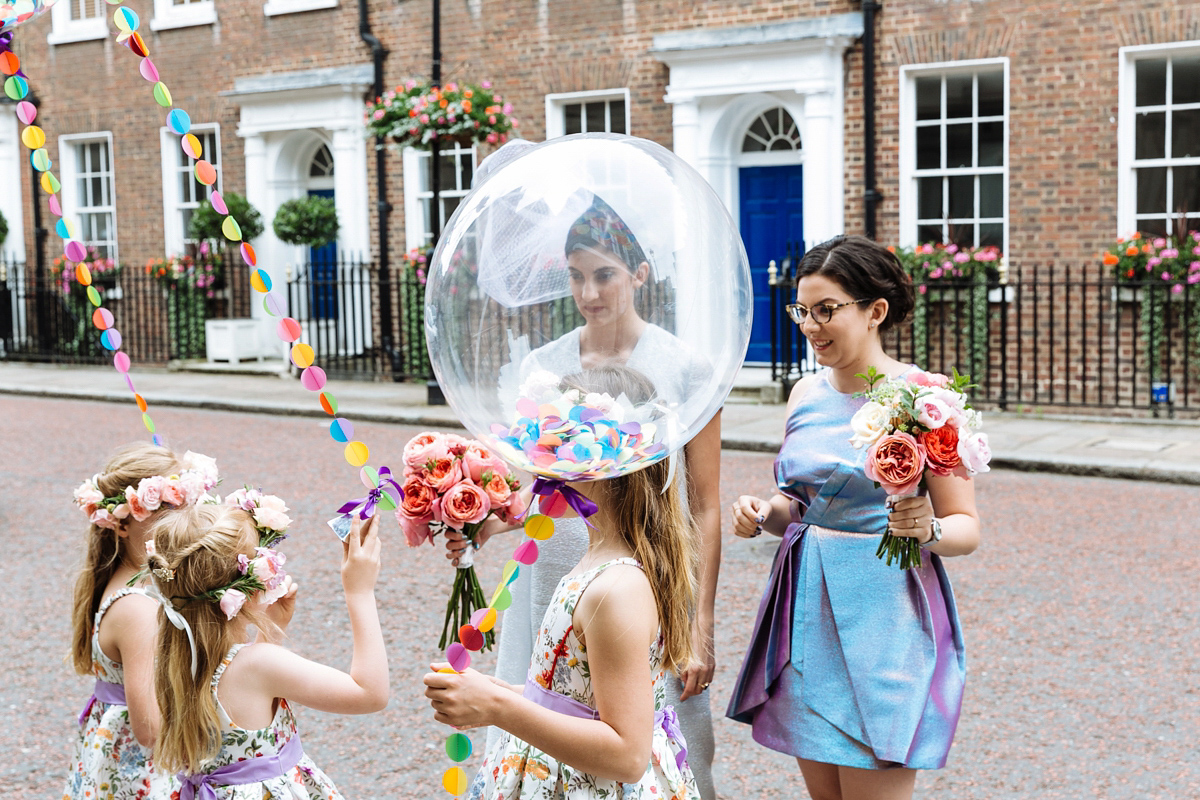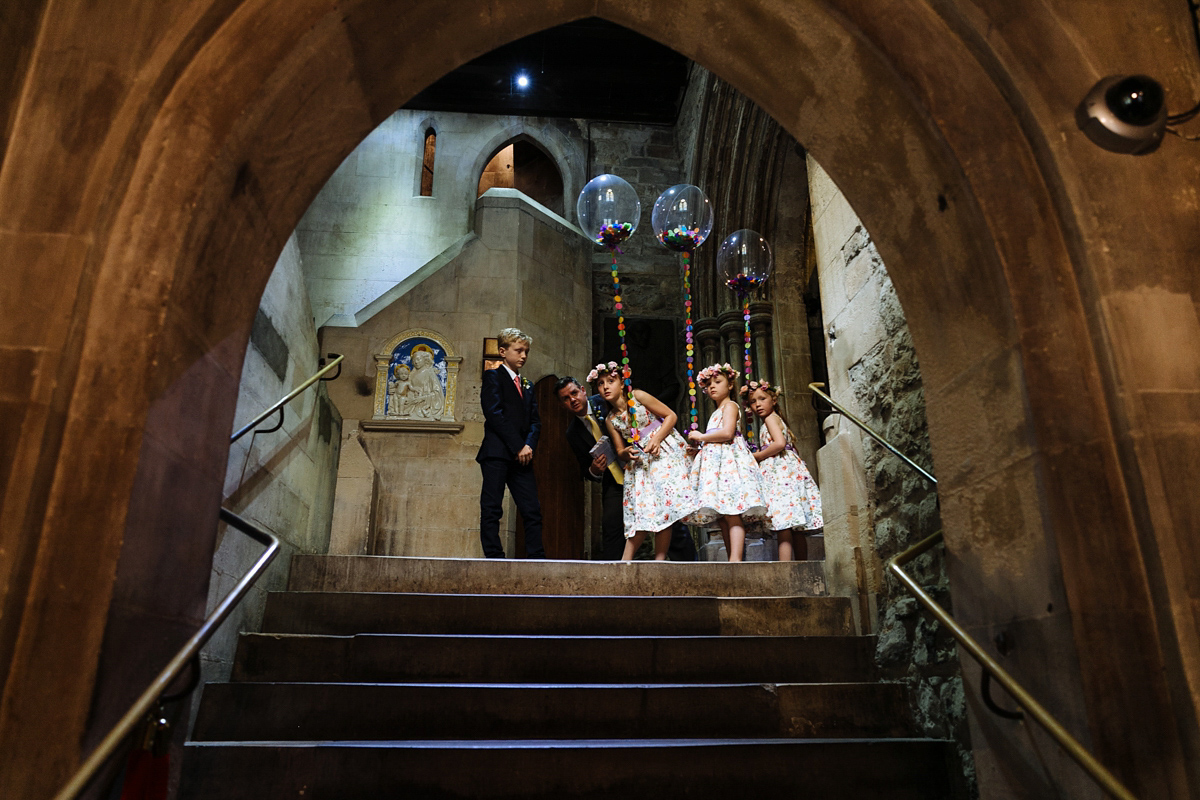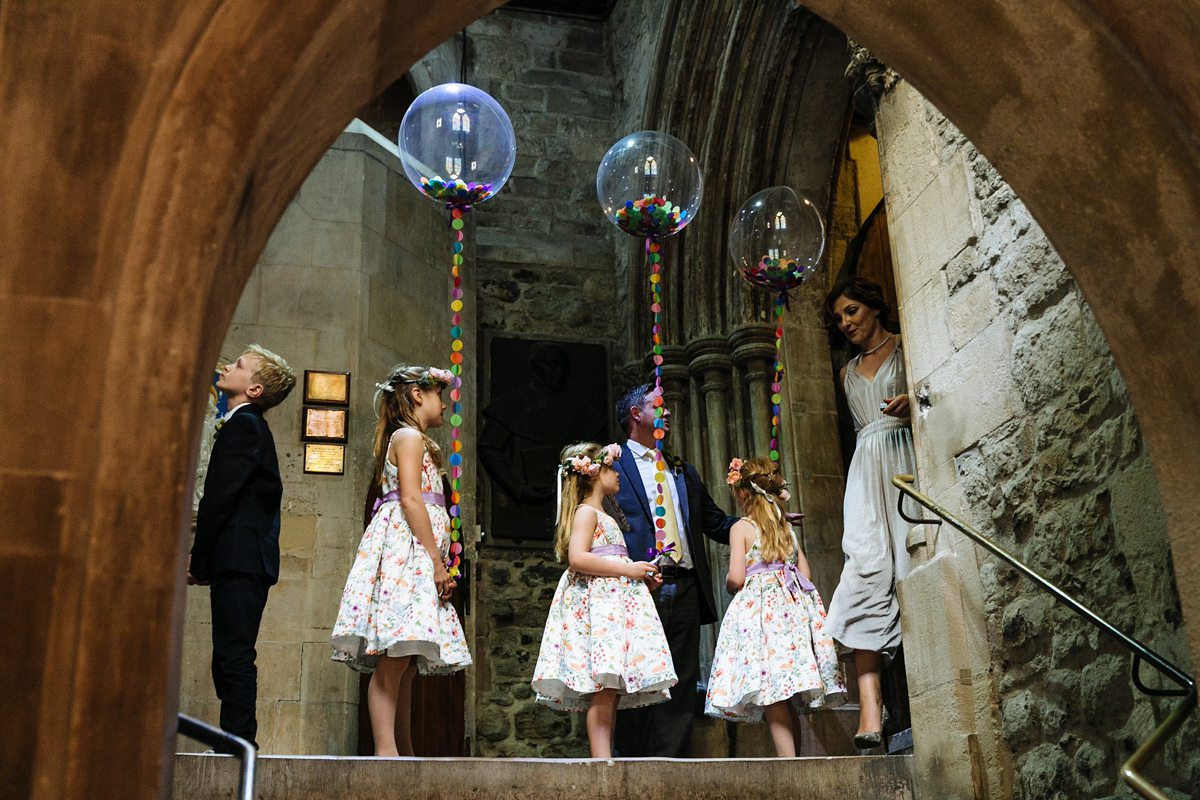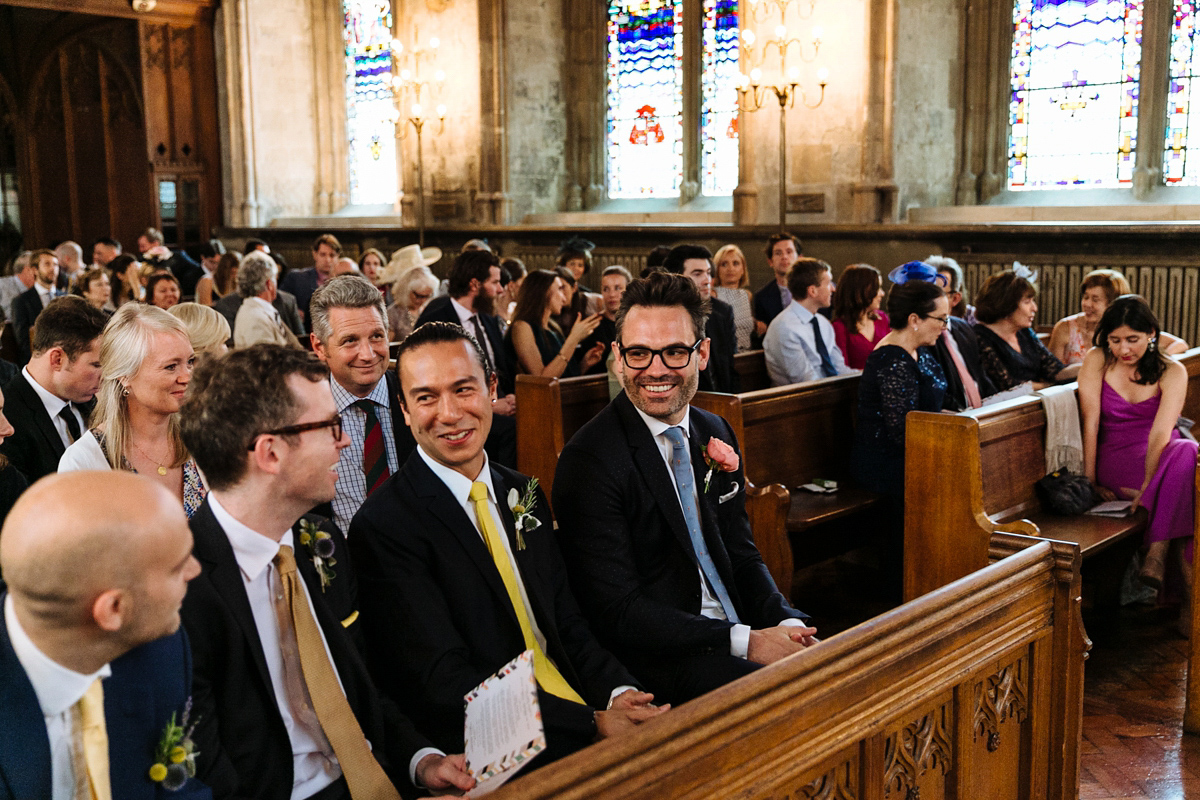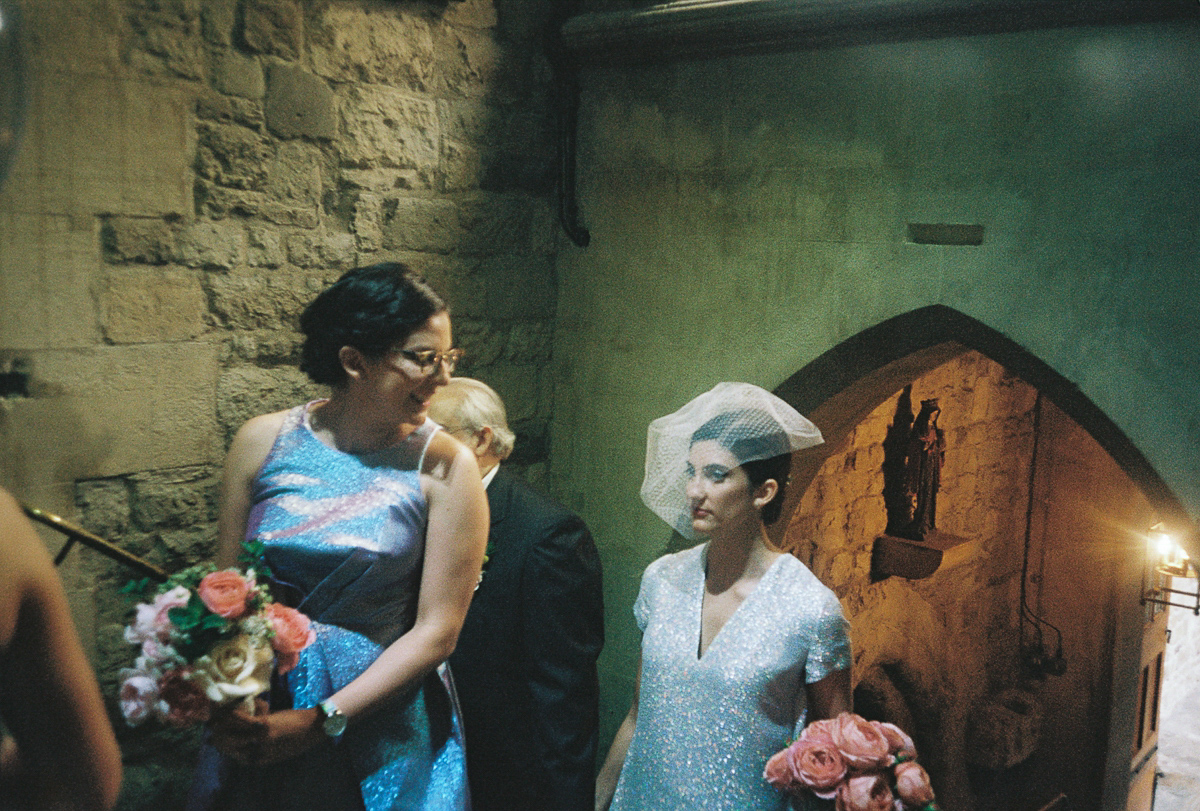 "My dad accompanied me into our ceremony to the sound of a five-piece choir singing 'here comes the bride' – because we had to try to incorporate some traditional elements!"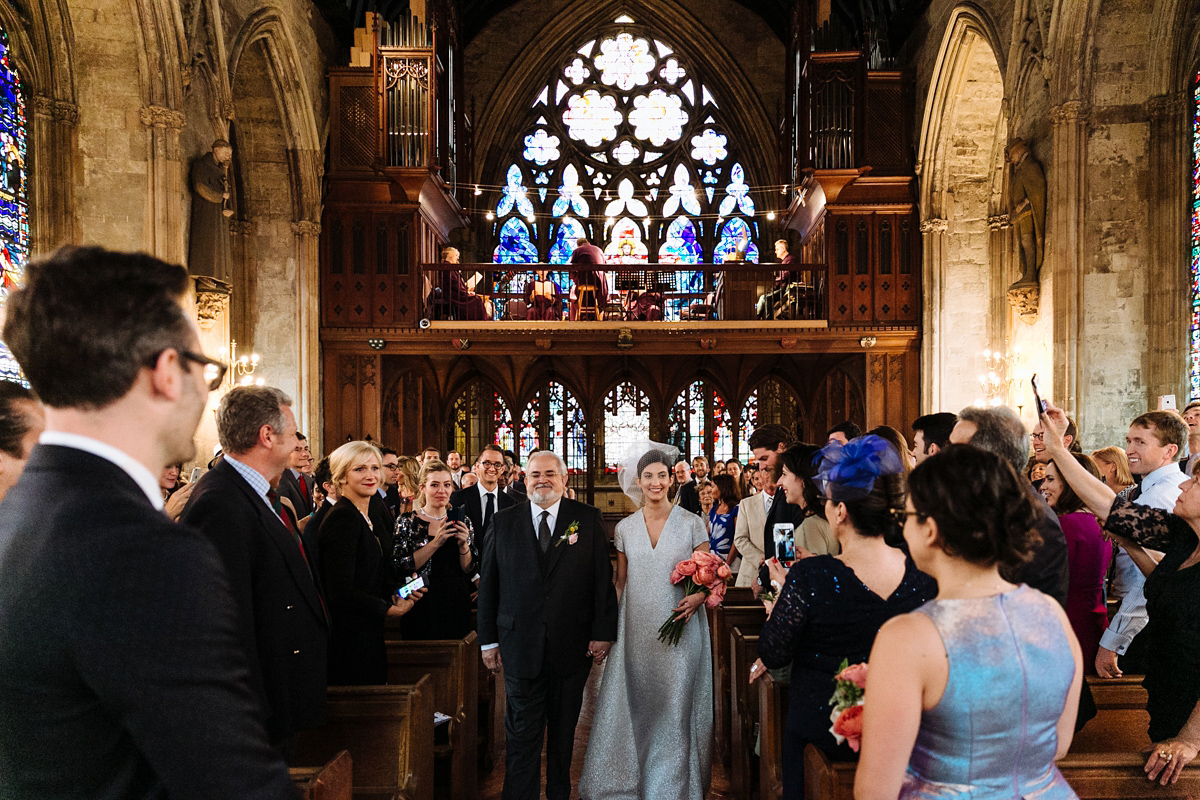 Isabella says that walking down the aisle and seeing Patrick there waiting for here there was here favourite moment of the day.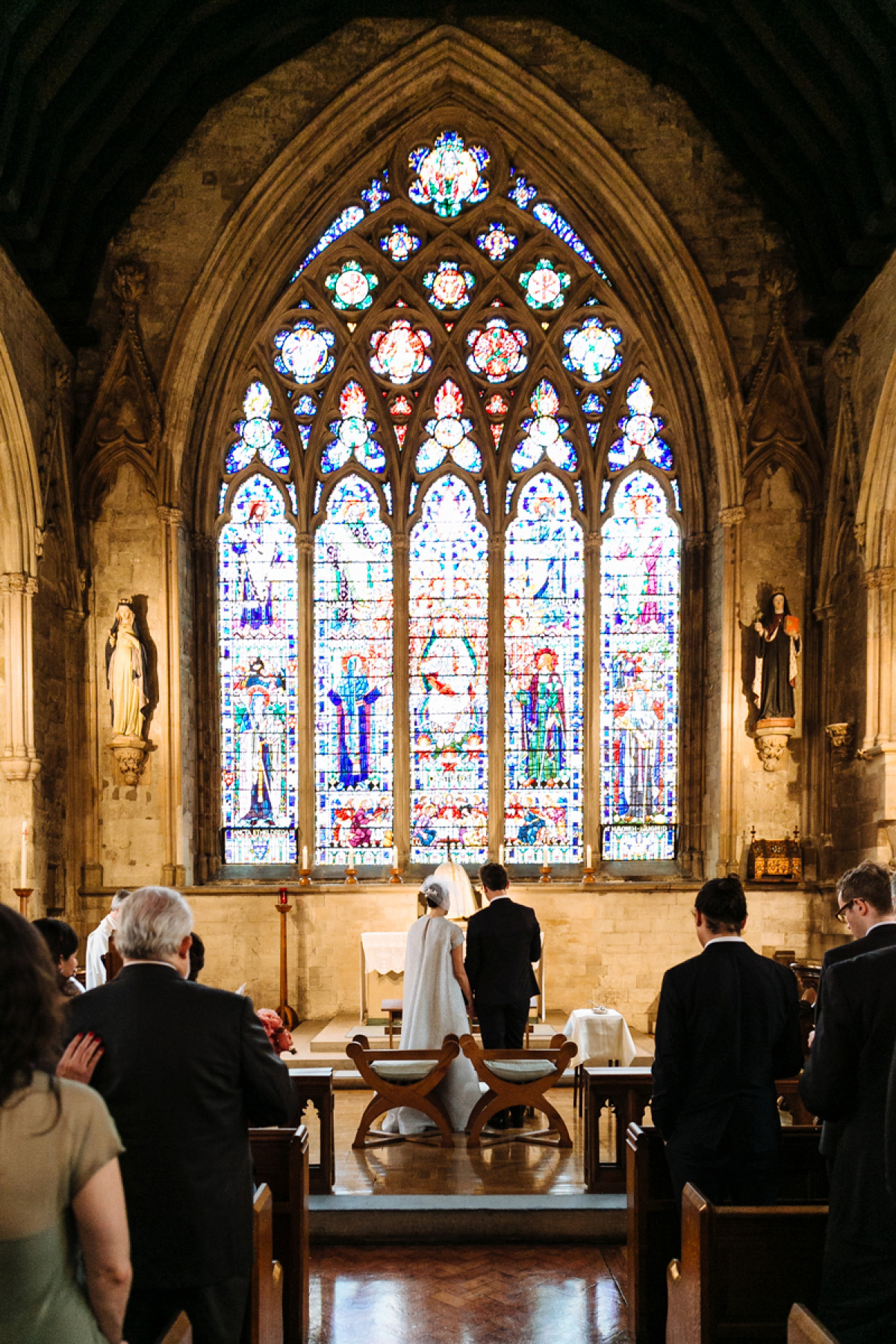 "Both my engagement ring and tiara wedding band were by jewellery designer Anna Sheffield. We chose her because my college roommate had introduced me to the designs, and I loved Anna's style."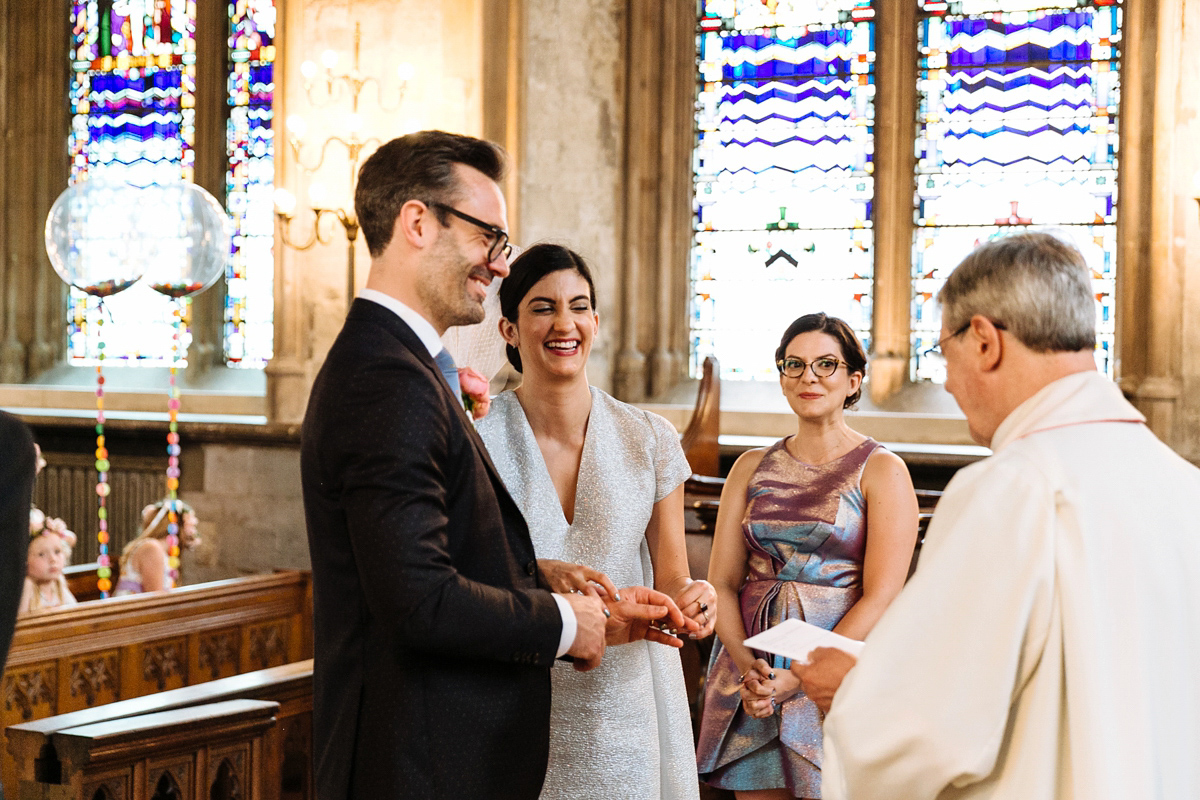 "I then decided to do a custom design. Also we both got gold 'his and her' wedding bands by Cartier. I also borrowed a purple Amethyst rings from my mom on the day, which had actually belonged to my grandmother."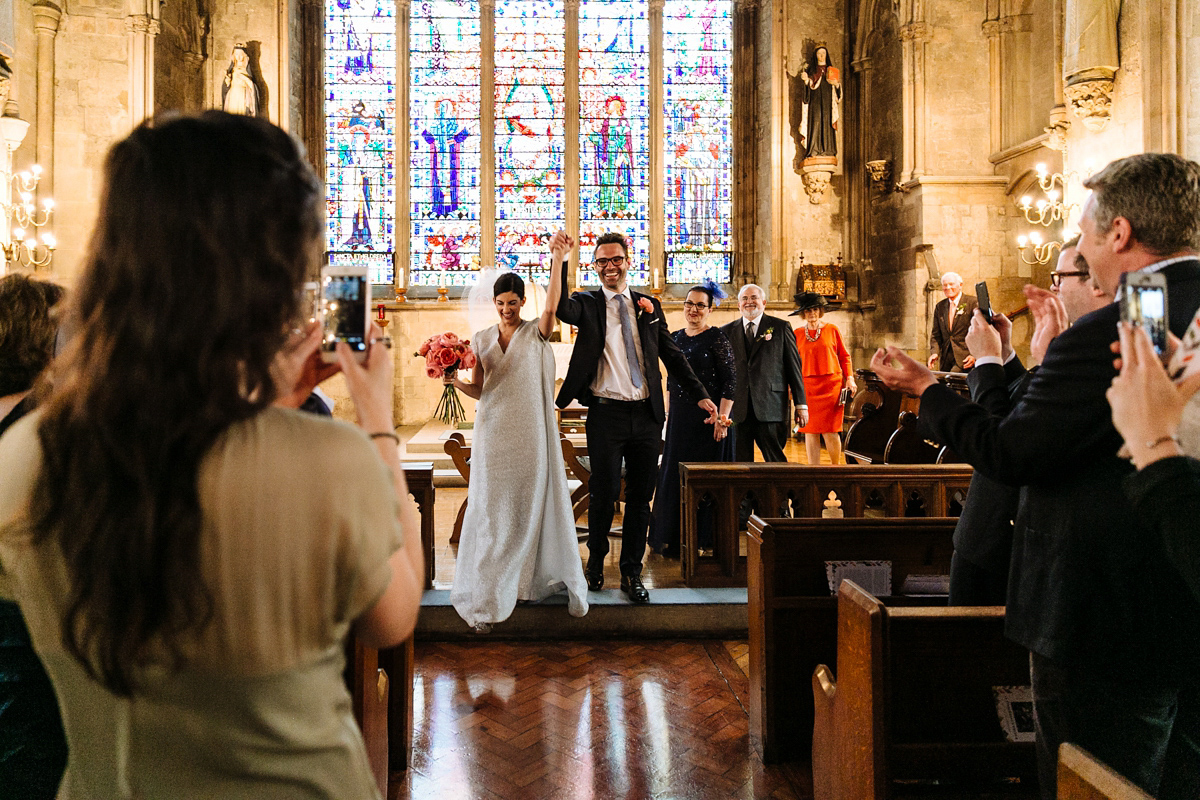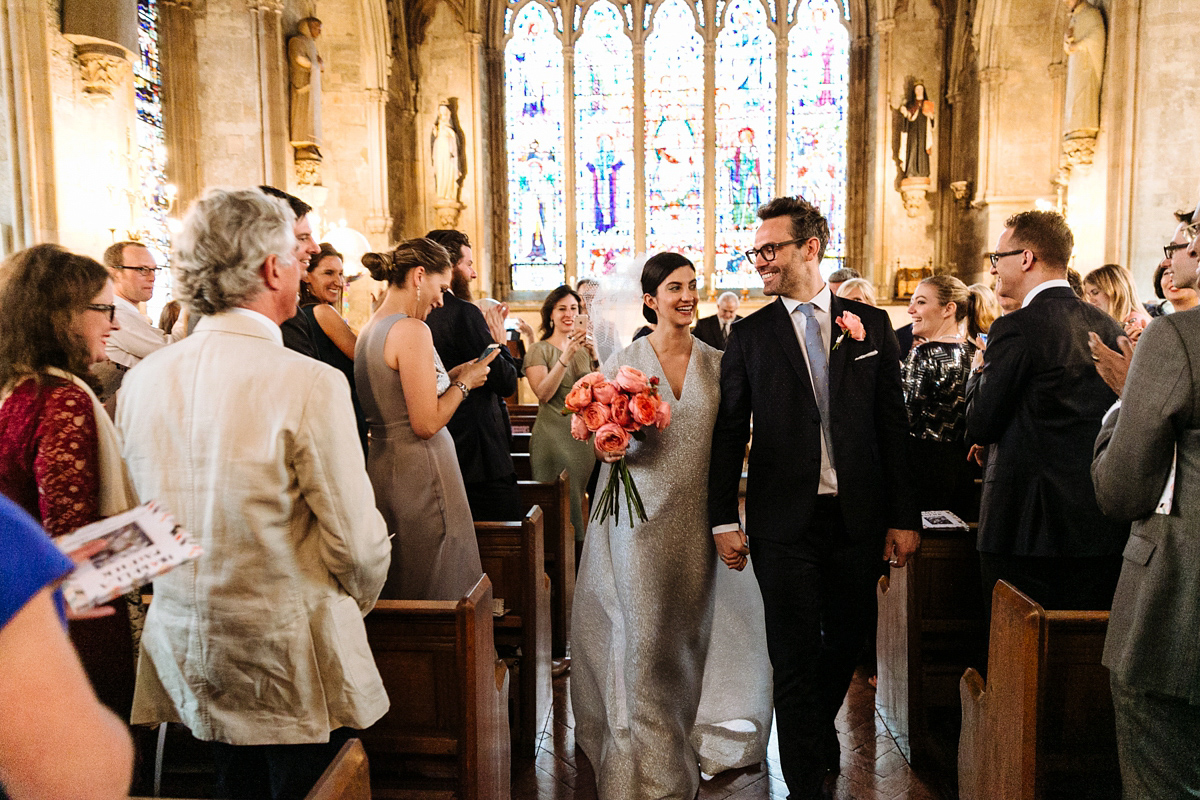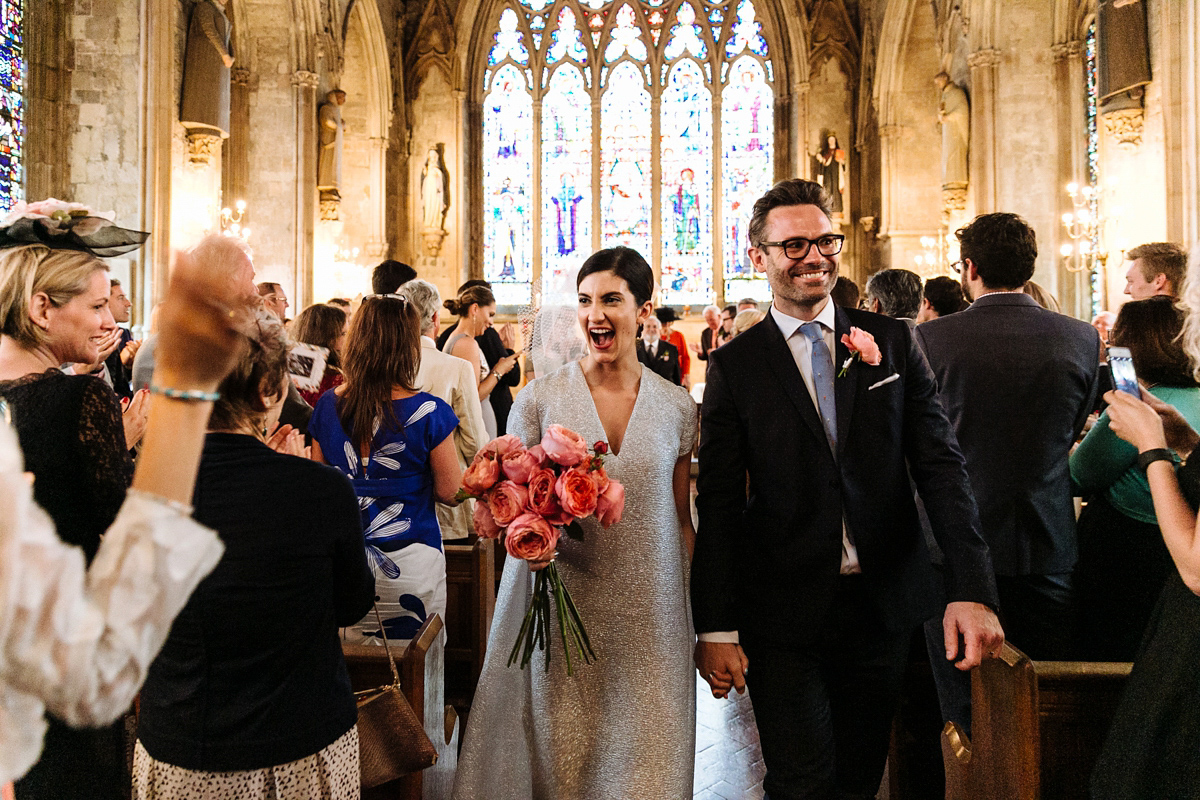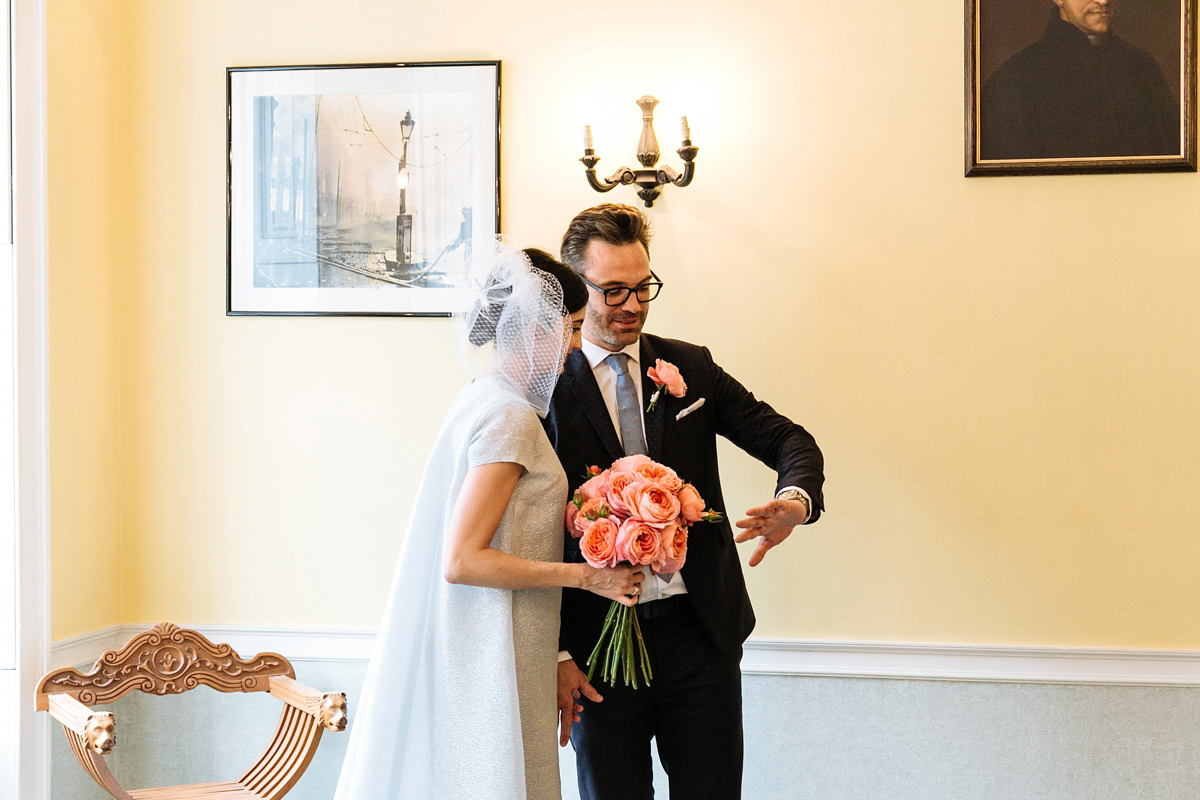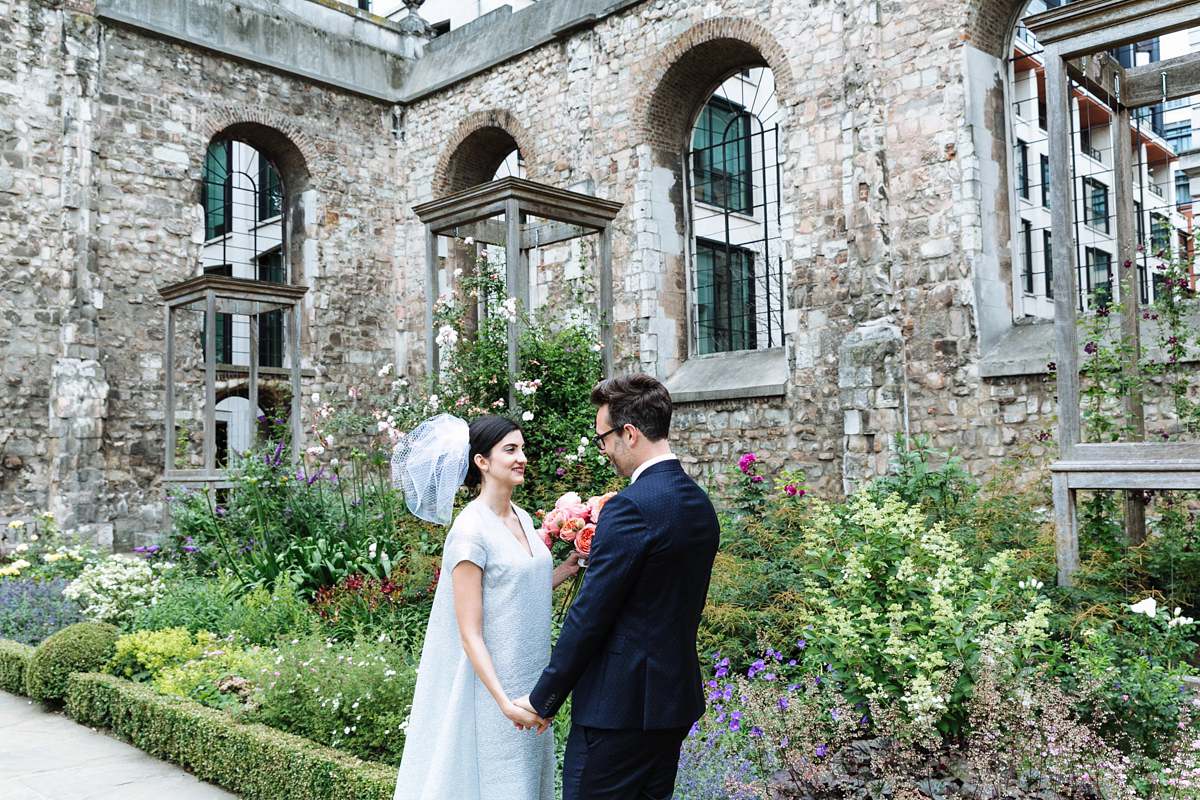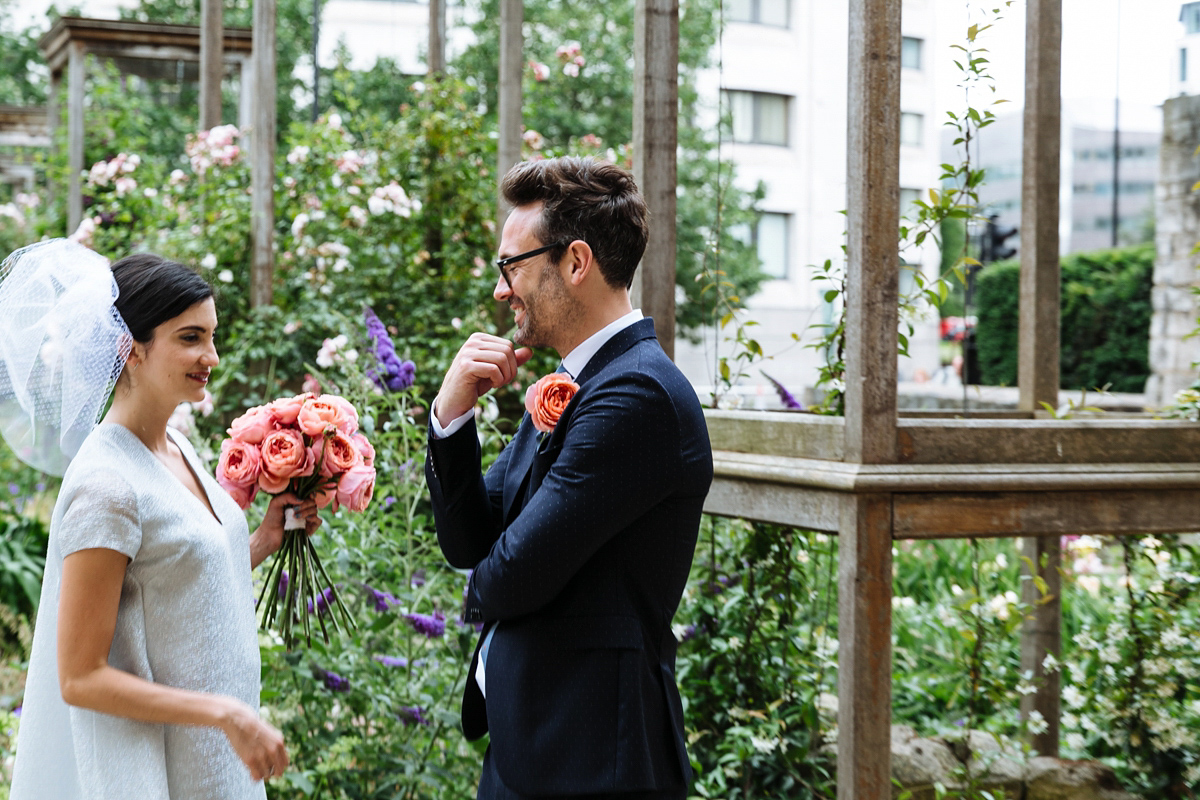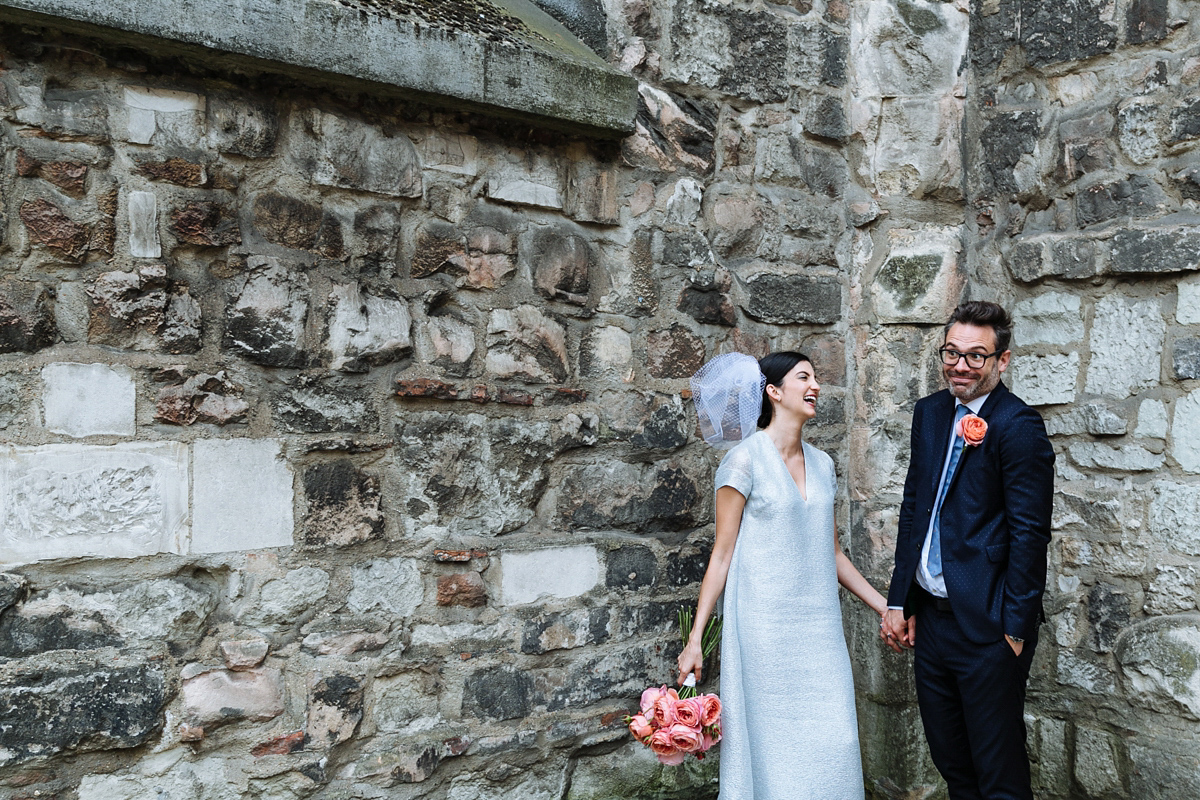 "The outside of the venue at Brixton East was decorated with balloon clouds matching the ribbons colours – the team at Bubblegum Balloons did a great job in delivering our vision. We also had a giant balloons backdrop for the cake table to complement the cake topper and the rest of the theme."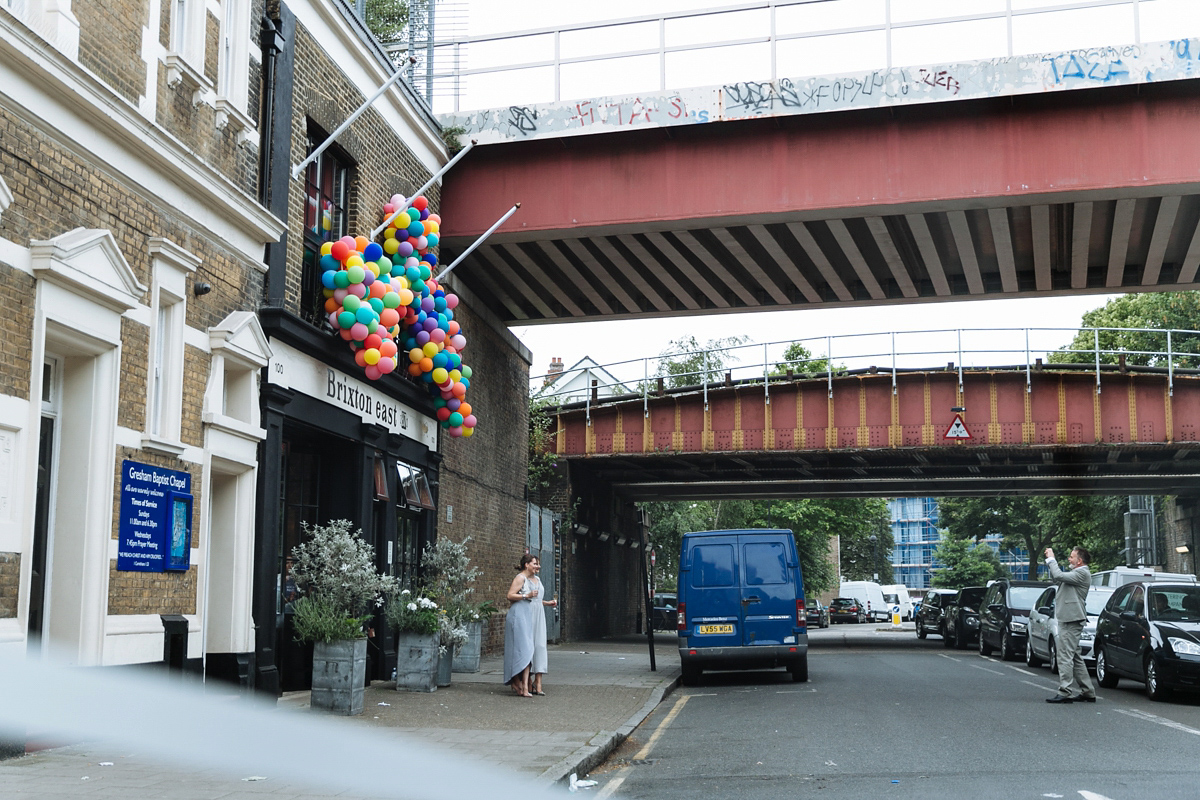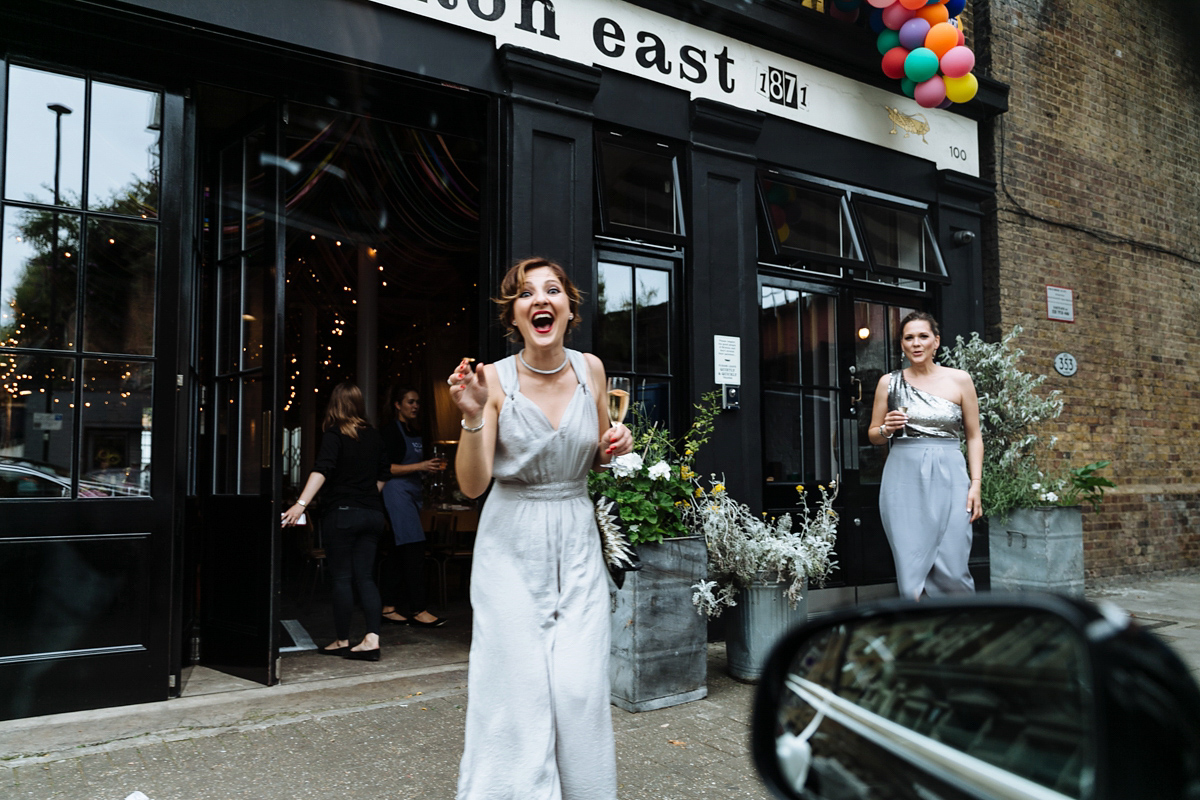 The wonderful Flower Appreciation Society are responsible for Isabella's incredible bouquet.
"I wanted to hold a pink bouquet of summer roses and we wanted the rest of the flowers to be bright and colourful. The Flower Appreciation Society's studio is down the street from our flat and we wanted to keep it local."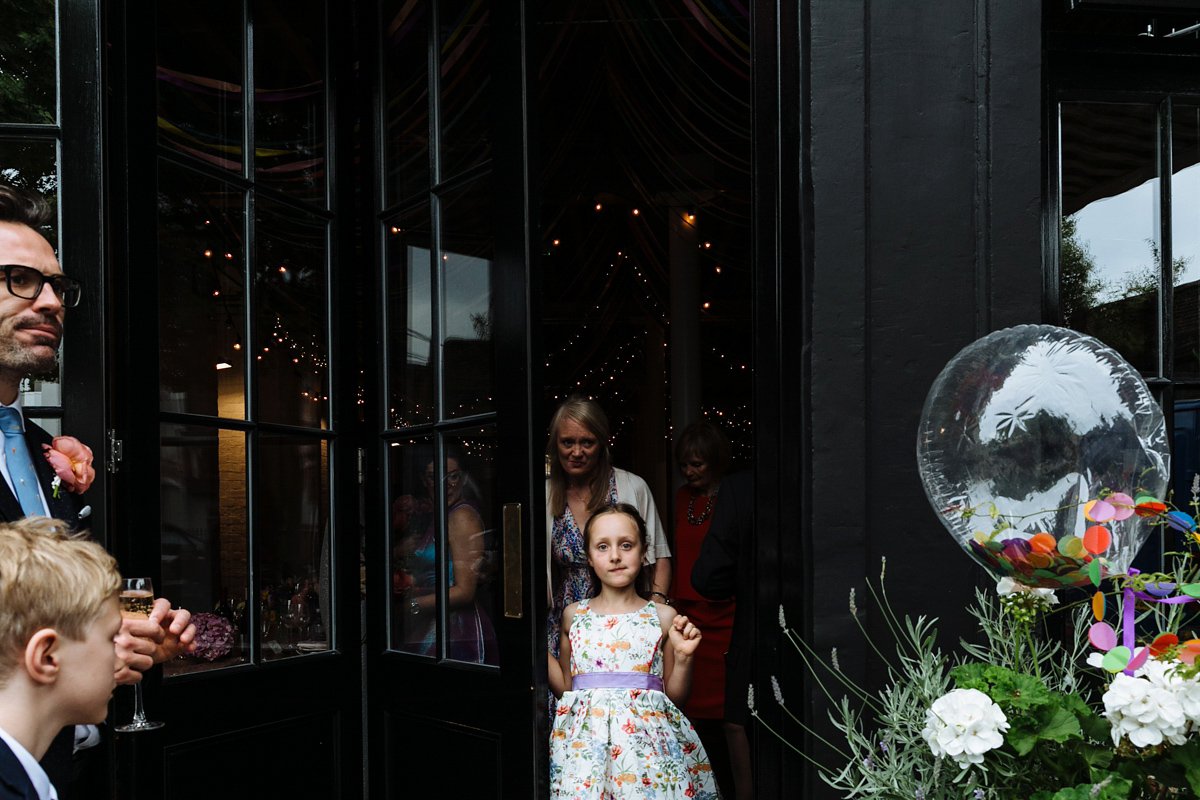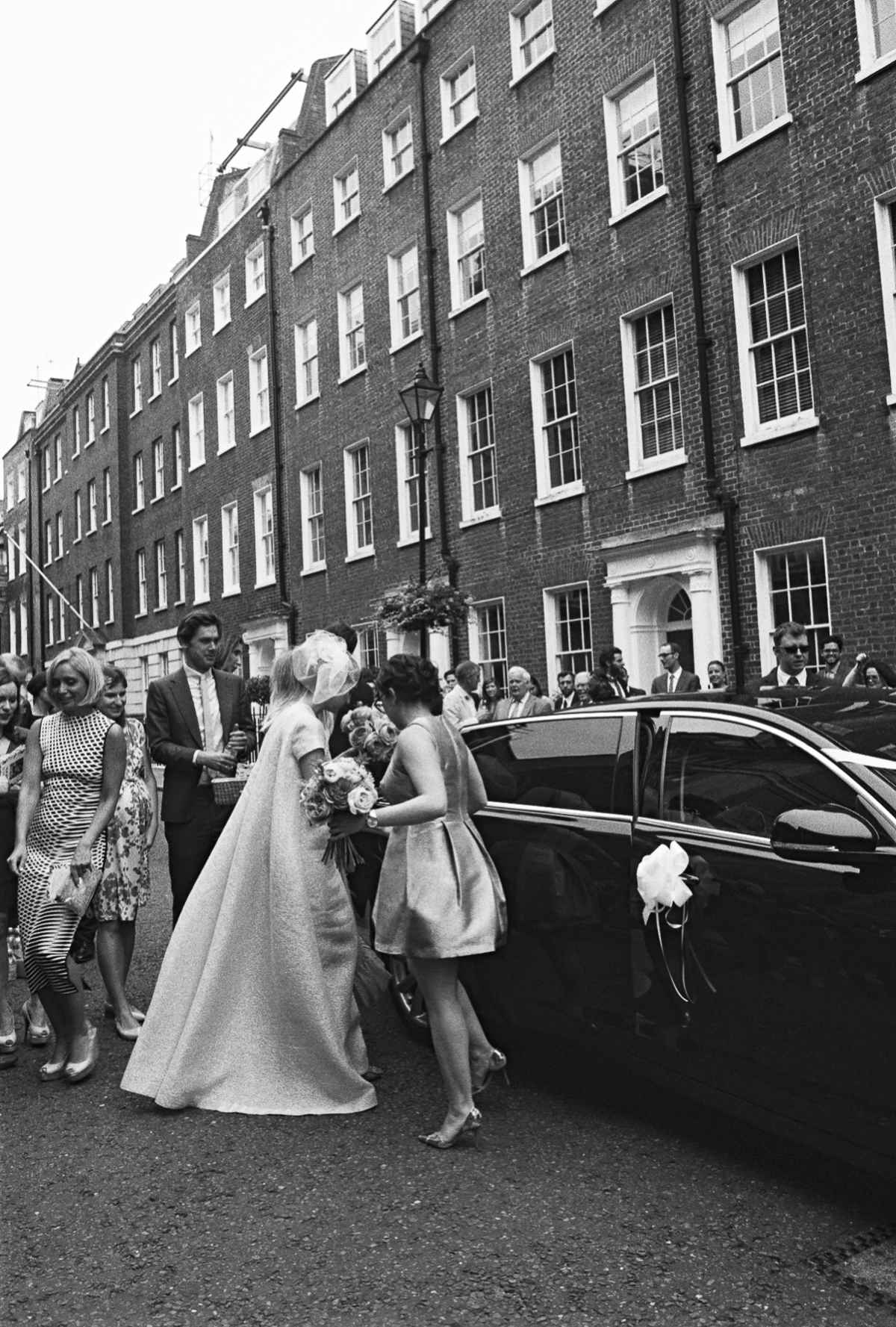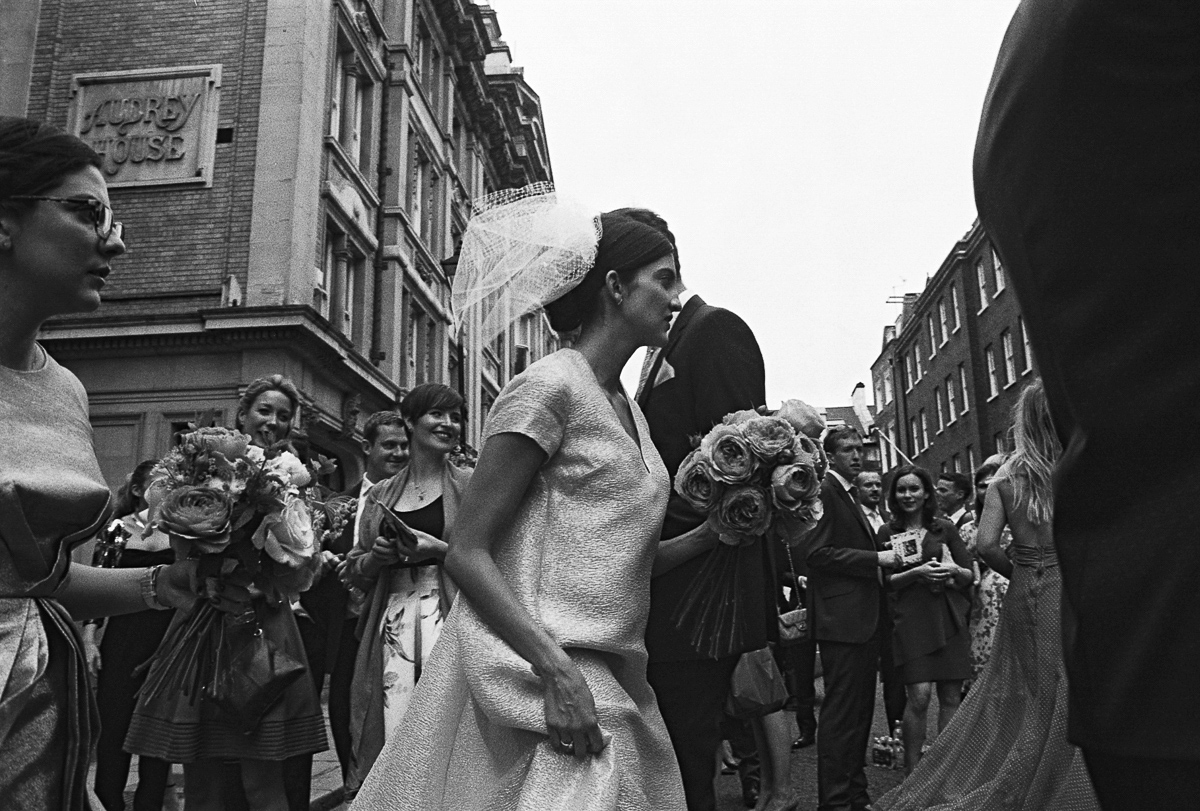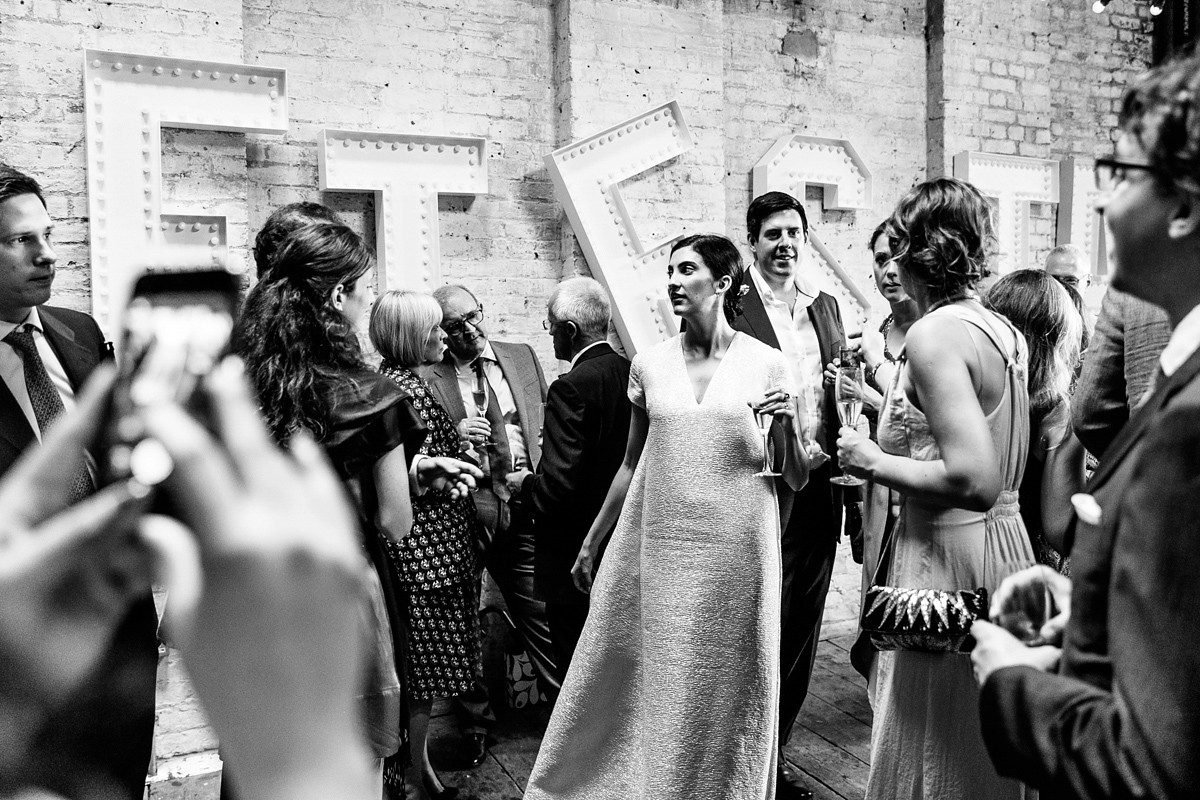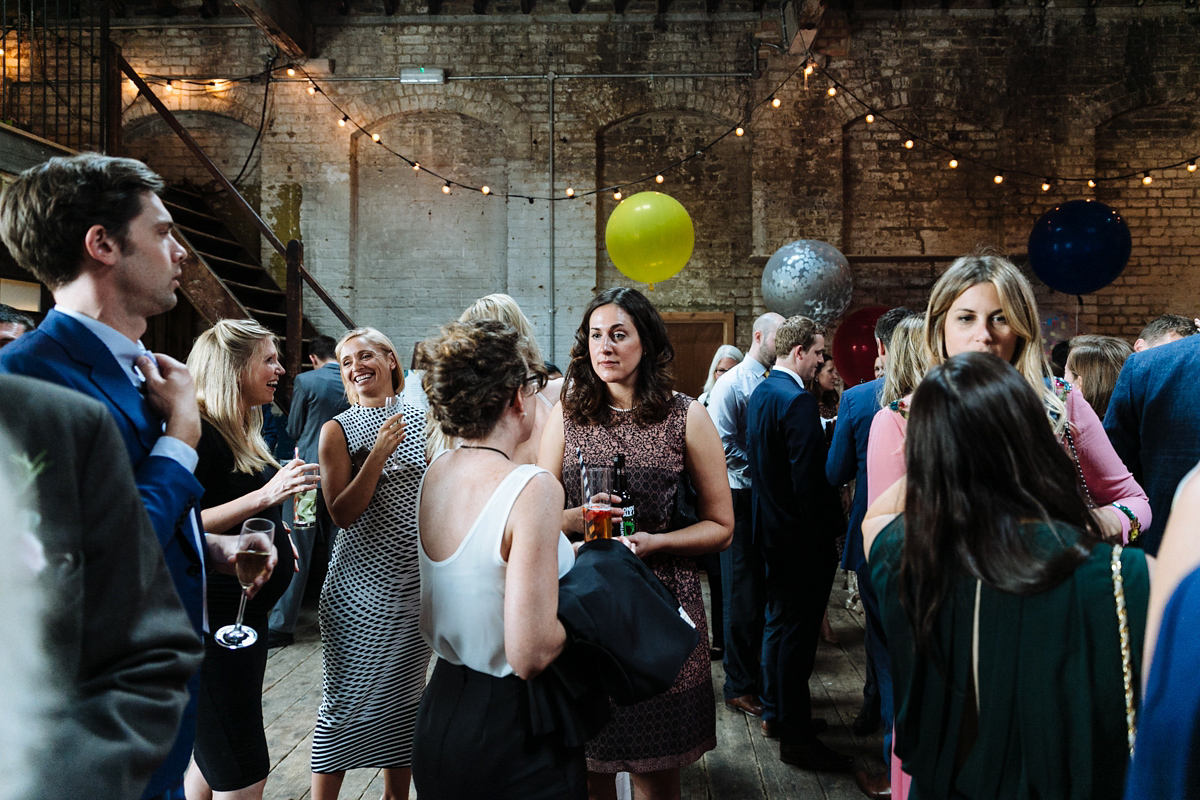 "Together with our planner Alina, we put together all the decor to match our party theme. A canopy of 1,800 meters of colourful ribbon and numerous stands of fairylights designed by Alina and beautifully delivered by Curious Affair dressed the dining room of Brixton East."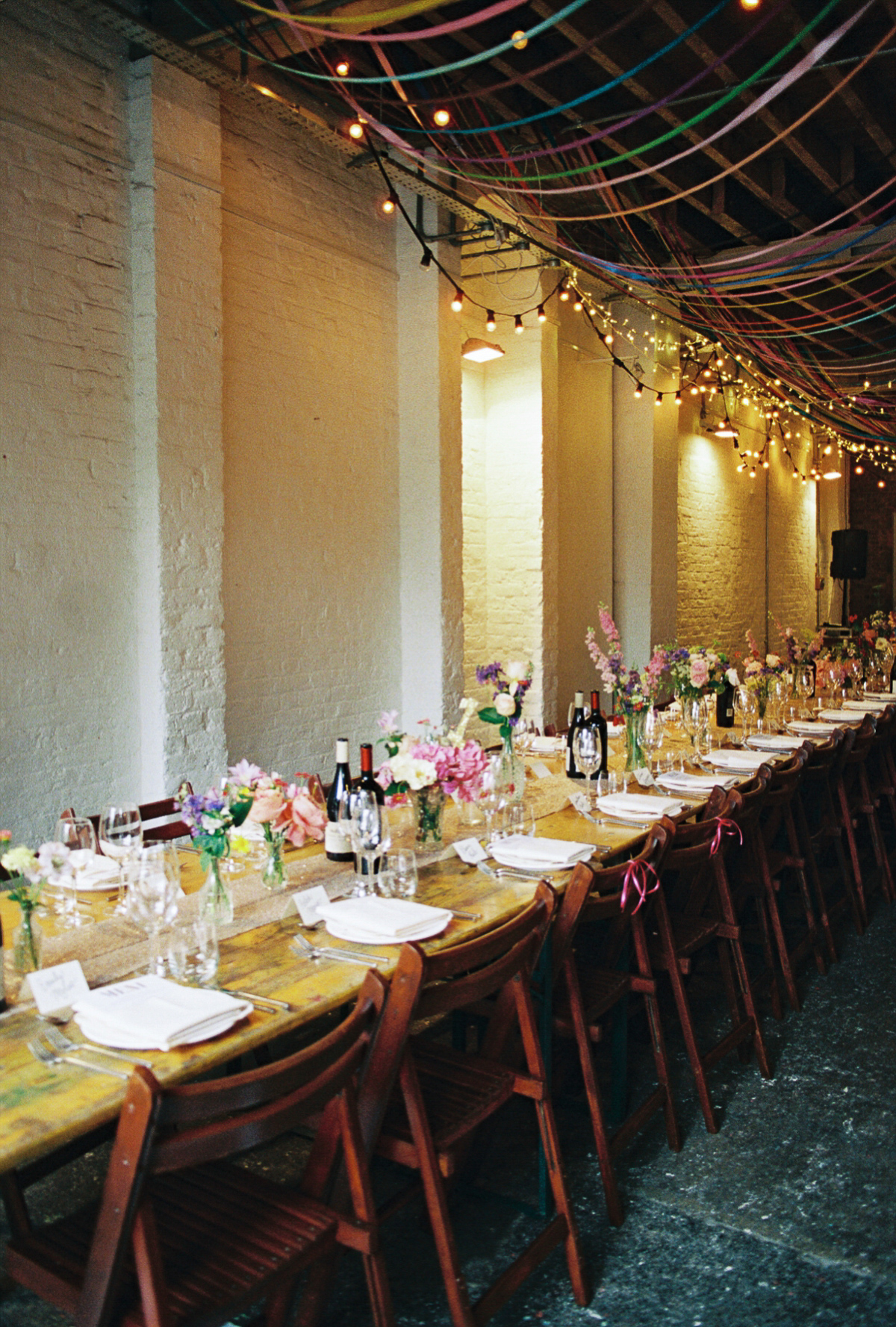 "Because Alina wanted everything to blend in, the beautiful centrepieces by the Flower Appreciation Society perfectly matched the ribbon canopy. There is no party without sparkles, so we had sparkly table numbers and hired the sequin table runners and the cake tablecloth form Pudding Bridge."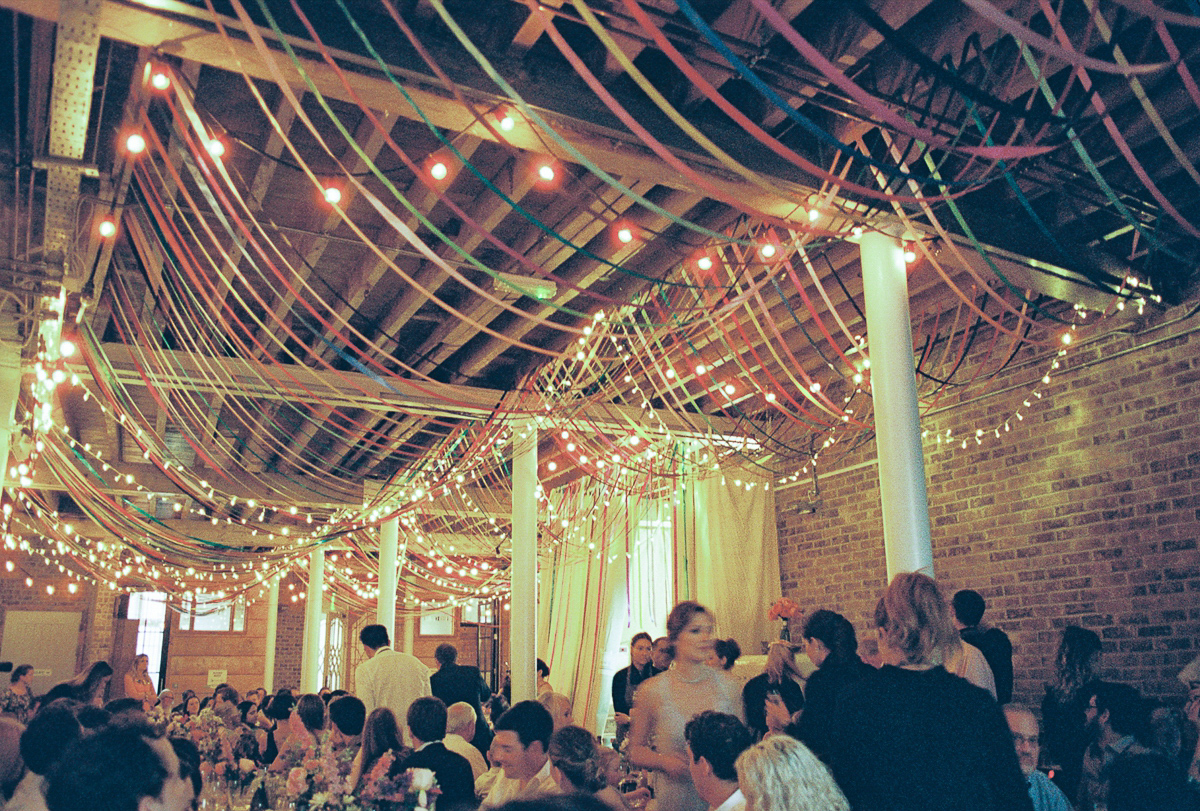 "Final touches included the giant FIESTA letters for the dance floor area."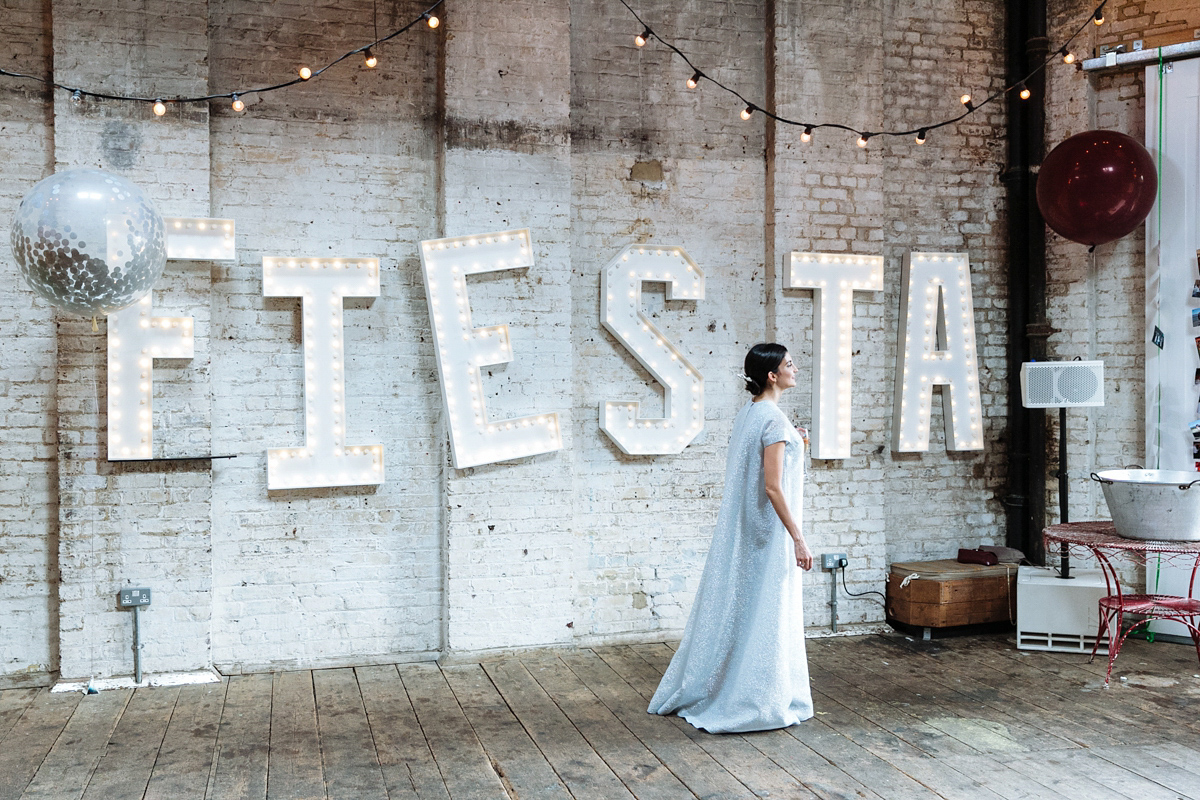 "We didn't exchange traditional vows as such at the church, but both of us spoke at the dinner. I read a poem (Love is Not All) by my favourite poet, Edna St Vincent Millay, which I thought summarised the wedding perfectly. Patrick also gave a speech."
"Cake maker Carla of Fondant Fox has a studio in London Fields which is near where we live in East London and was in keeping with our idea of using local suppliers."
"Carla's cakes are tasty and beautiful. She also made a delicious gluten free side cake."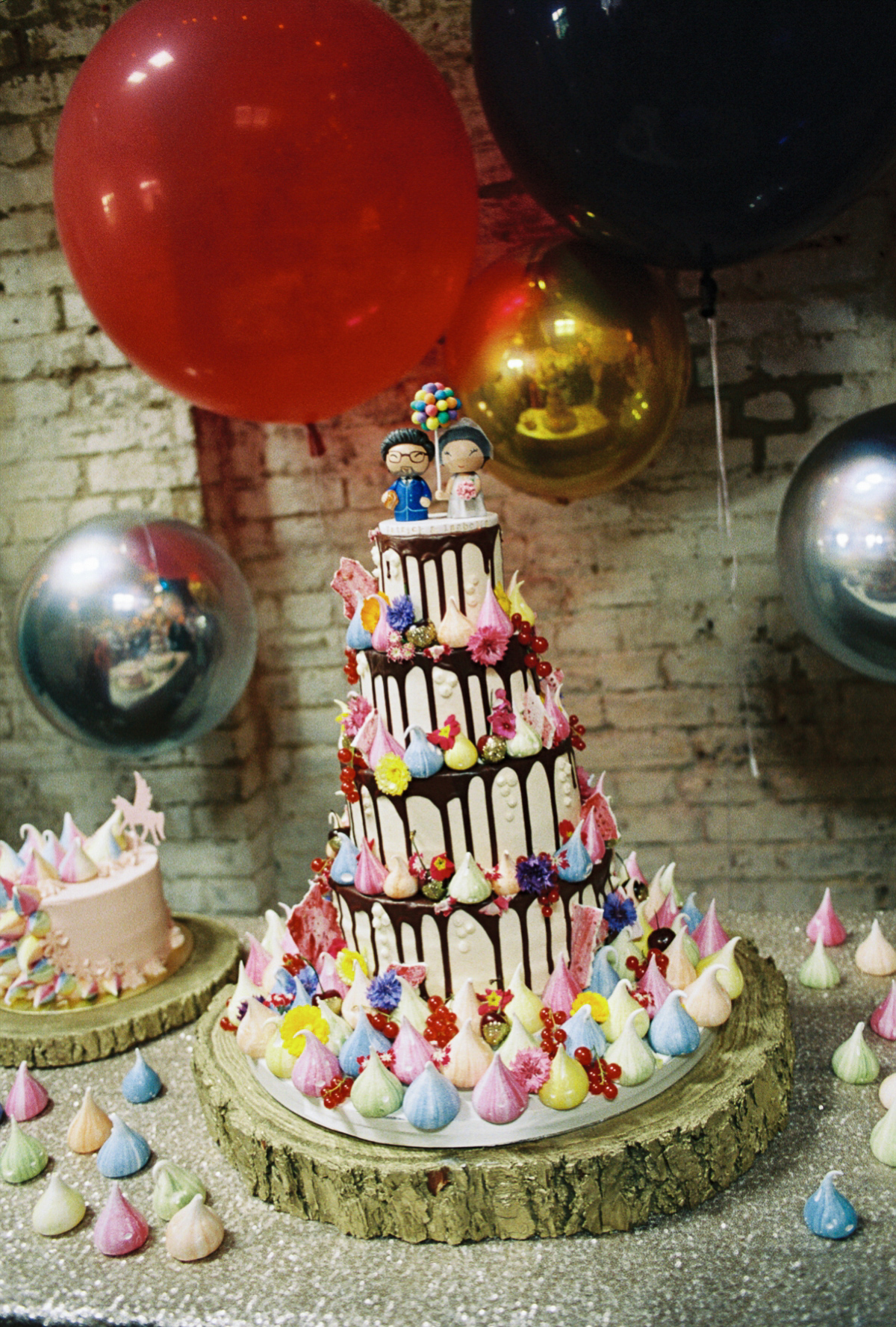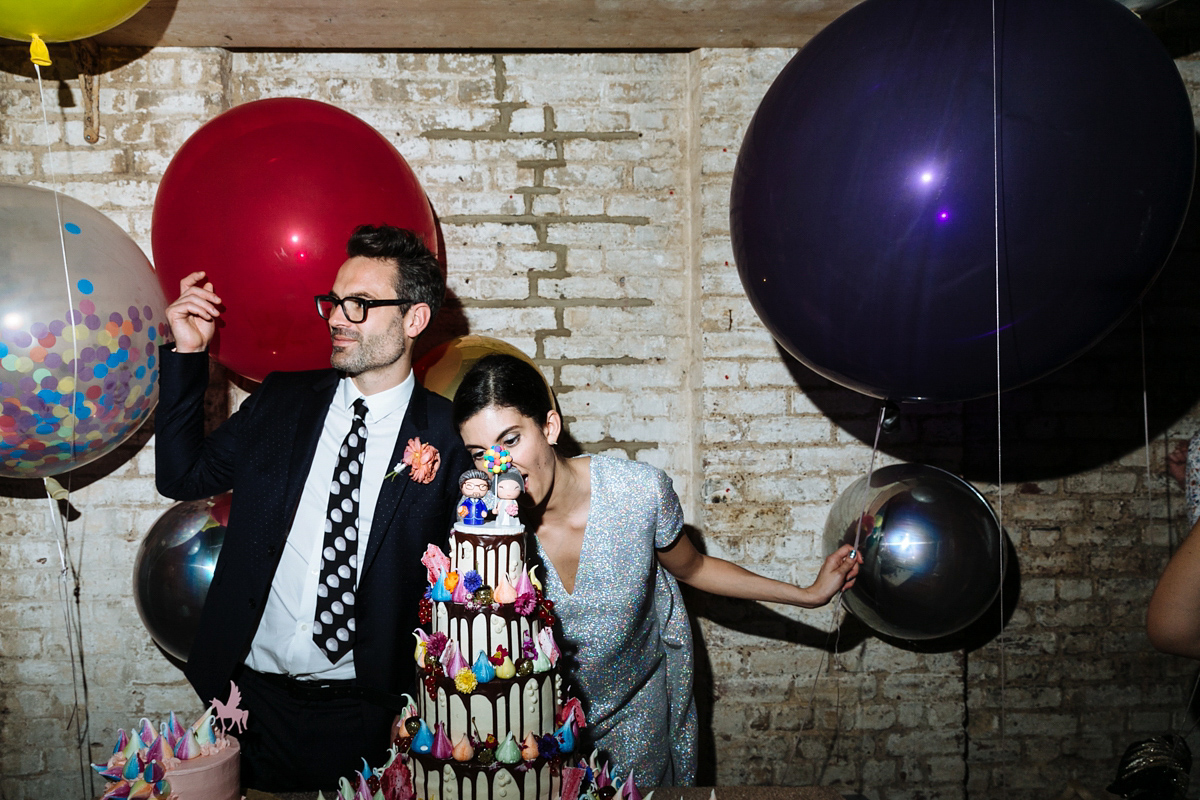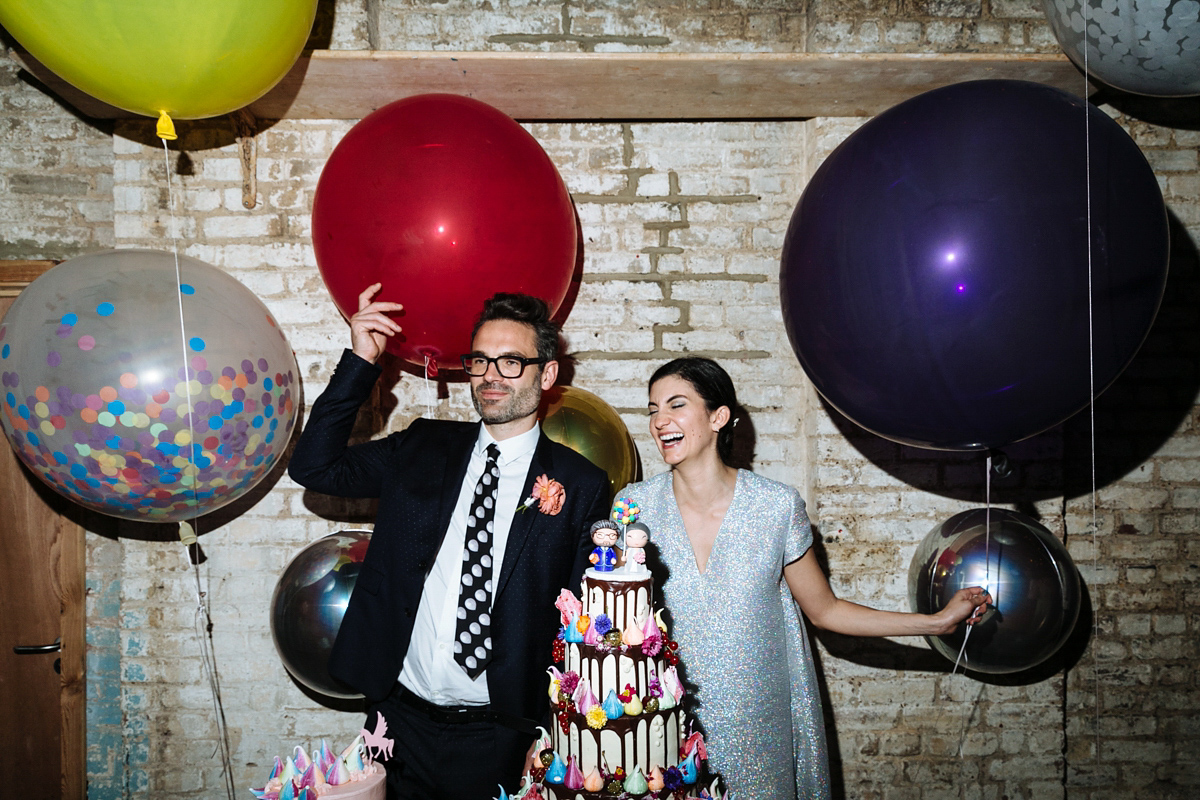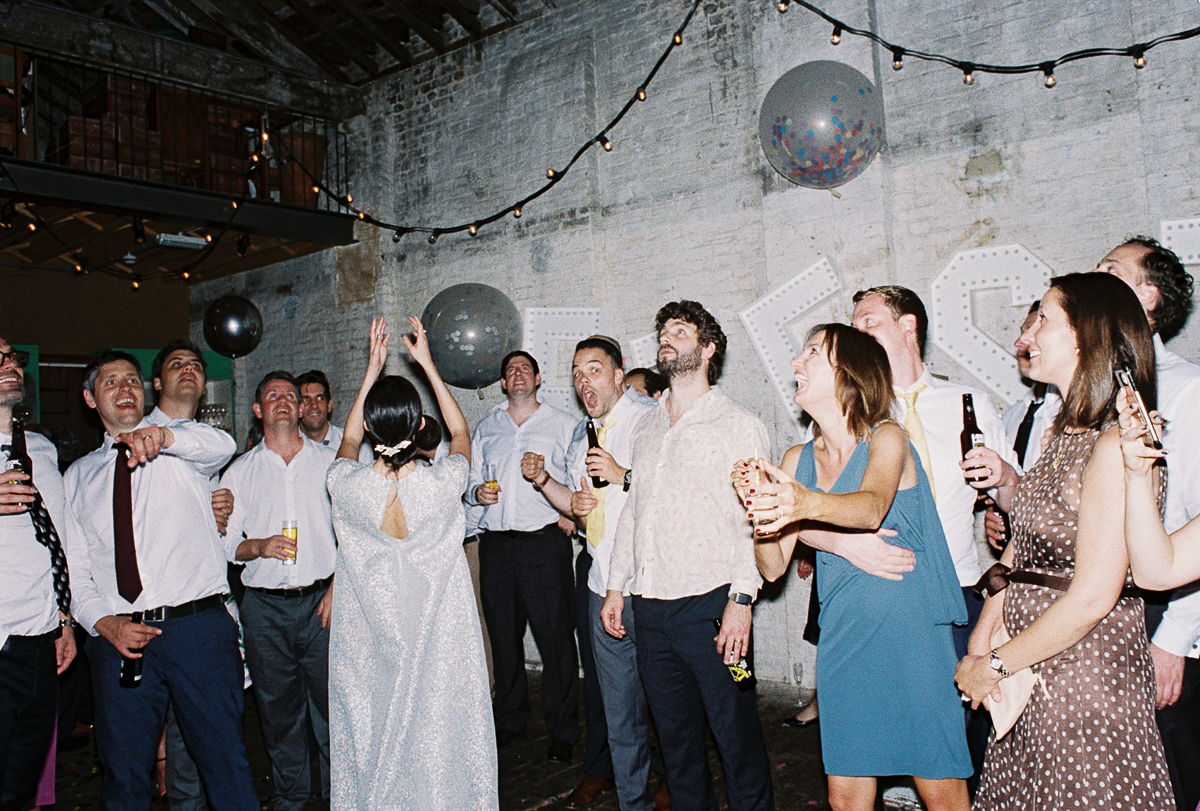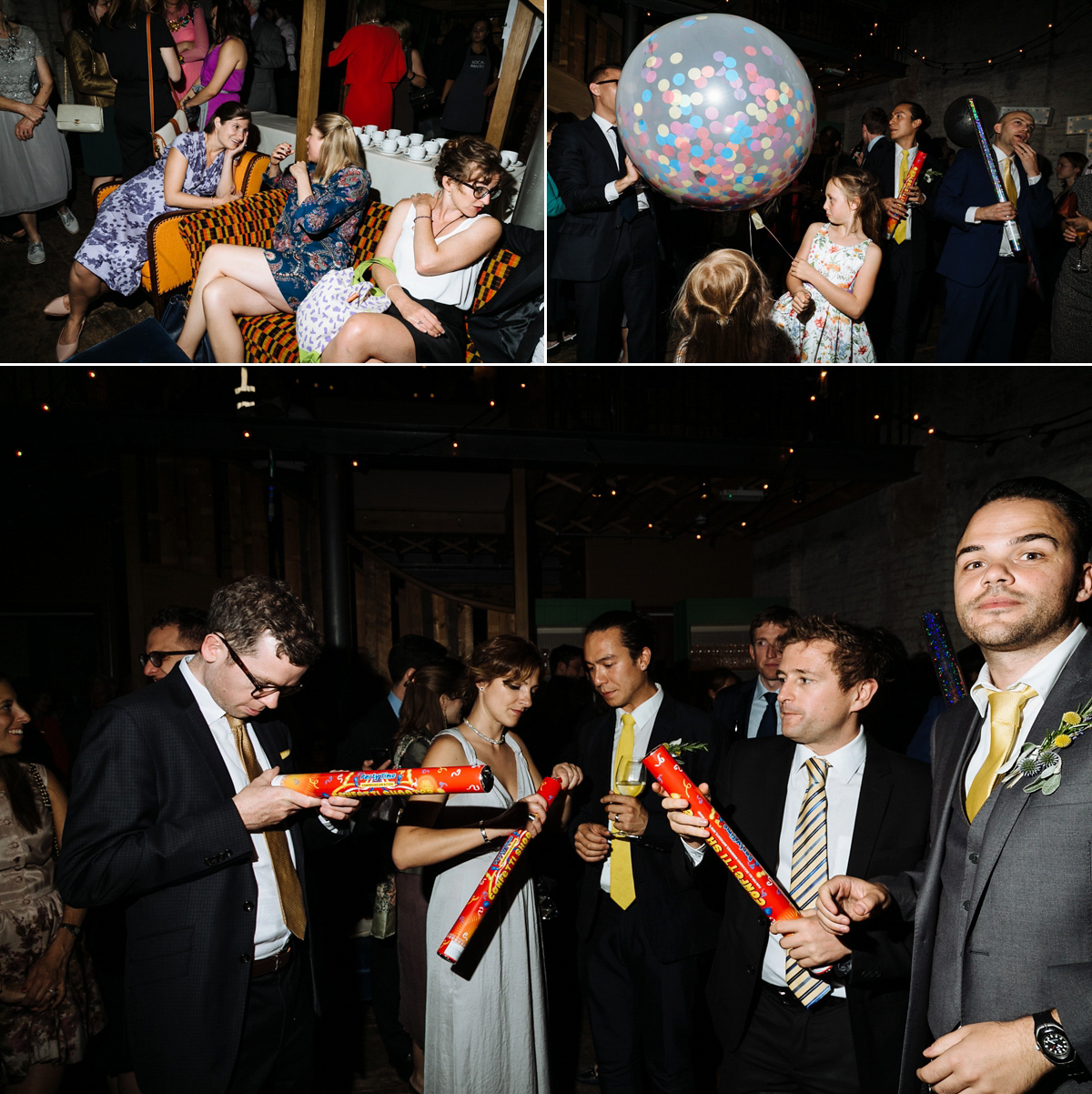 "Patrick really wanted our first dance to be to 'Diamonds and Pearls' by Prince (as he is obsessed with Prince), but it's a hard song to dance to. We ended up choosing our song a bit randomly when I was listening to various artists on Spotify and the song 'Fistful of Love', by Antony and the Johnsons came on – it's a good mix of romance and jazz – and also a good dance song."
I bloody LOVE that song – one of my faves – readers, it's beautiful and makes the perfect, perfect first dance song, if you fancy stealing it for your own!
Words of Wedded Wisdom
"Get a wedding planner. It will be worth it. Alina did almost all of the décor design and set up, and made sure the day went smoothly.
Also, do not sweat the small stuff!"
Hehehe! I adore that penultimate image above, it oozes that 'we are a little tired now but STILL WANT TO PARTY vibe all over it 😉 What a gorgeous, gorgeous day – enormous thanks to you both, Isabella and Patrick, and to you too Nick Tucker and Joanna Brown – you talented so 'n' so's!
I hope this wedding has inspired you today – you can explore many, many more beautiful weddings here.
Love Annabel x