So I've just experienced 'the fear' for the first time. In just over four short months time I'll be marrying the love of my life, which is obviously great, but for the very first time in our loooonngg engagement, I suddenly feel like time is moving at scary warp speed. How will we get everything done in time? What if it rains on our al fresco plans? Why haven't I nailed down the sweet personal details that I love so much about the weddings I see featured here on this blog? Why are we getting married in another country!? I'm the worst bride in the world!
I've had my head so wrapped up in paperwork and logistics and the boring legal and transport stuff that I really haven't yet made time for the things I'm most looking forward to – writing our vows, practising not knocking my fiancé out during our first dance (I'm majorly clumsy), deciding what to say in my speech. A speech I've only just decided to do by the way; a speech that simultaneously terrifies and empowers me. Any tips ladies?
But there is a light at the end of the tunnel and reminding me of that glorious married glow is the wedding I'm about to share with you all. Allow me to introduce you to the sunny, joyful, family-focussed union of eCommerce Solutions Manager, Francesca, and Carlos, a Senior Portfolio Manager. The lovebirds wed on 4th June 2016 at Dolce Sitges Hotel near Barcelona and wove their youngest daughter's baptism into their celebrations.
"We chose the Dolce Sitges Hotel in Stiges, Barcelona to hold our wedding. Carlos, my husband, is from Barcelona and he knew the place. I liked it from the first moment I saw it. I wanted to have an elegant but simple wedding and I like white so I requested to have most of the decorations in this one plain colour."
Photography by  Matt Penberthy
The idea of getting ready on the terrace overlooking a beautiful city, in the balmy summer air, just sounds like heaven doesn't it? Francesca did exactly that, preparing for the day ahead with her gorgeous little girls by her side. Our bride wore a divine Pronovias dress and veil, both bought from the Pronovias store on London's Bond Street. Pronovias brides are just so blooming elegant and Francesca is no exception.
"I initially wanted a Vera Wang dress but it was too expensive, so I opted for Pronovias because they are known for their quality and stylish dresses. I picked it also because it's from Barcelona.""Carlos and I met six years ago in a bar in Milan. I was coming back from work and just passing by to say hello to my brother (who was bar tendering there)."
"My cousin was sat at a table with Carlos and he introduced us to each other using the excuse that I was just returning from Spain (where I lived for a while) and since Carlos was Spanish, we could 'be friends'. From that day we started seeing each other every day."
Francesca accessorised with metallic shoes from Jimmy Choo and I was delighted to discover while oggling these images, that her gorgeous gown was comprised of a fitted, figure-hugging dress and a glamorous voluminous skirt, which she removed for the evening celebrations.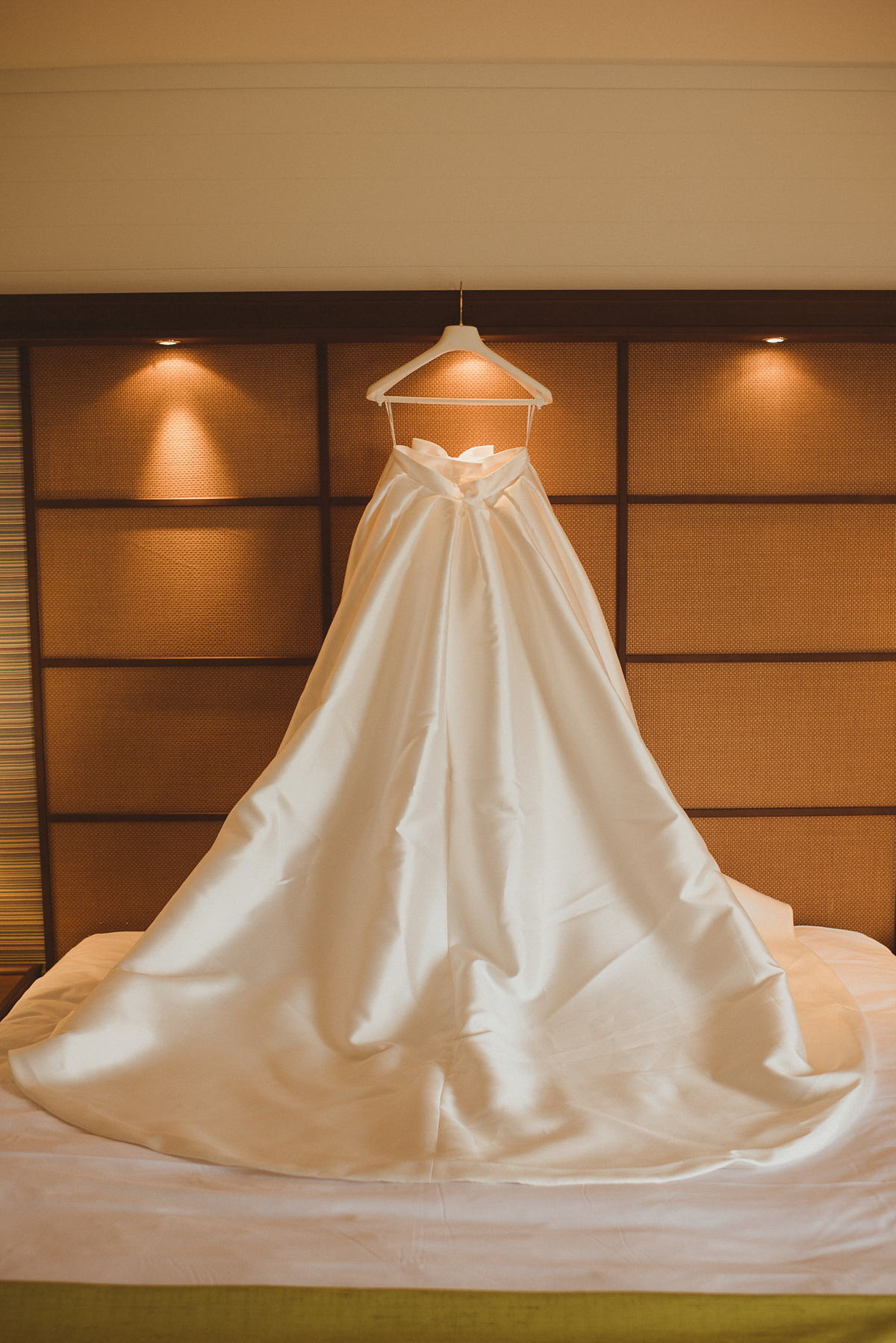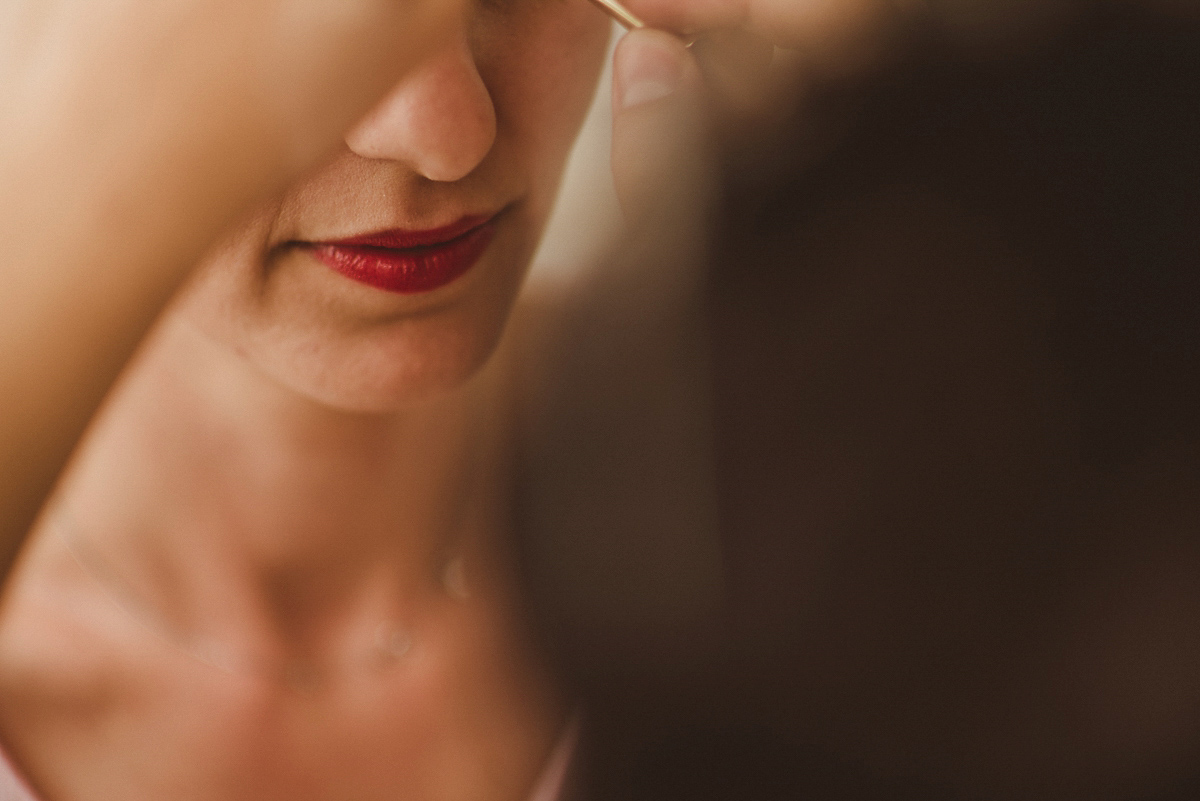 "The hairdresser picked fresh white roses to put in my hair and I wore my usual perfume, Jo Malone's Mimosa & Cardamom."
"I accessorised with diamond earrings that my in-laws gifted me for the day and my makeup was done by Dino Del Corso and hair by LEO Estilista Sitges."
Francesca's maids picked their own dresses and shoes; it was essential to our bride that her best ladies were comfortable.
Francesca bought her daughters adorable dresses in a boutique in Milan and Carlos wore a sharp suit from Alessandro Martorana.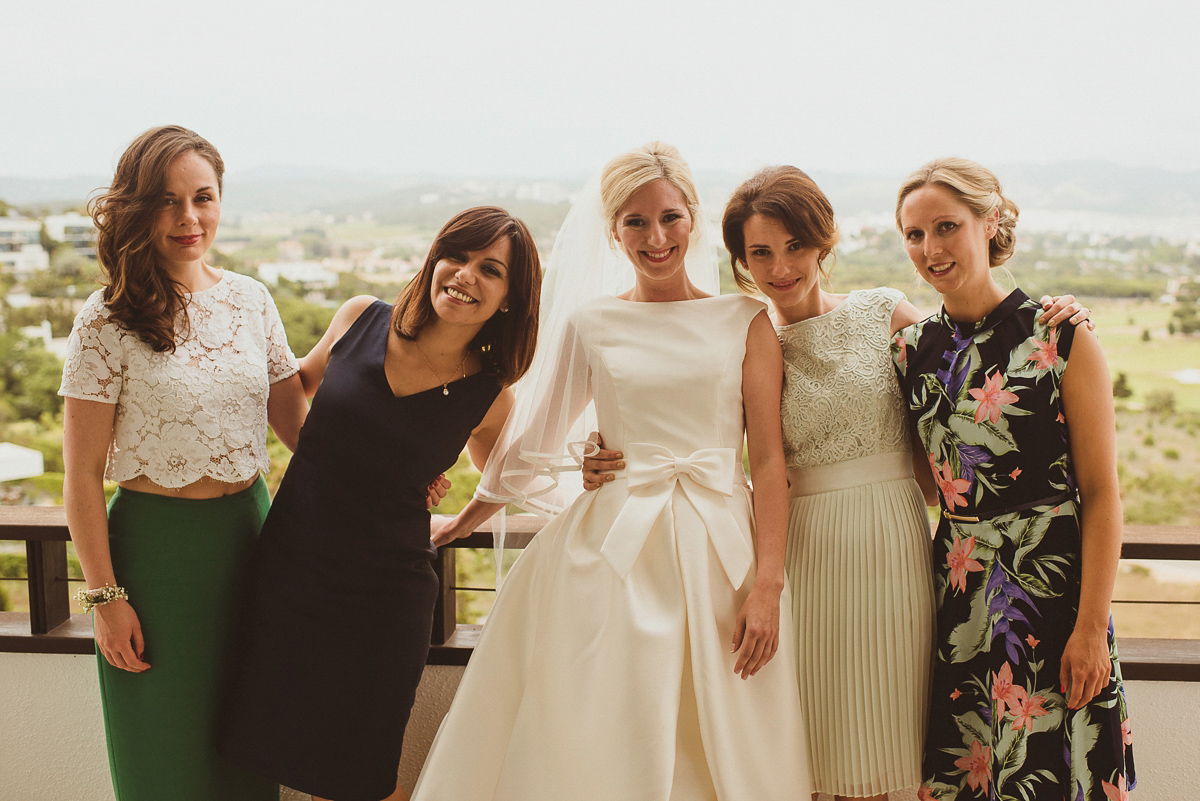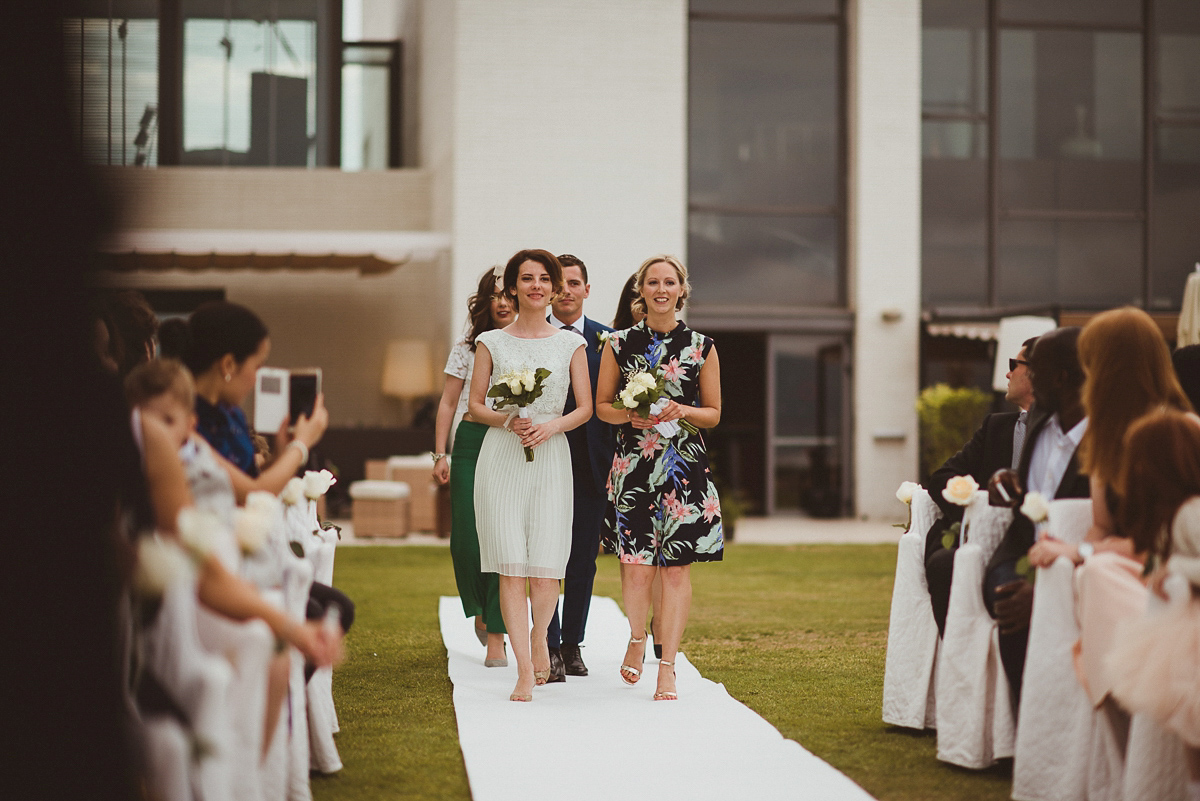 Francesca walked down the outdoor aisle at Dolce Sitges Hotel on the arm of her father to Tom Odell's Grow Old With Me. After discussing their options for vows with their priest, they selected the most simple option to pledge their forever to one another, and also incorporated a baptism for their little girl into the ceremony.
Travel-loving photographer Matt Penberthy was on hand to capture every moment of the sun-drenched celebrations.
Matt aims to capture emotions and tell the story of a couple in a creative and unique way and he's done a sterling job of documenting the couples' love story alongside the gorgeous textures of the Spanish surroundings.
"I loved each and every picture from my wedding day. Matt Penberthy framed every detail in such a special way. I wanted a modern but elegant photography style and Matt nailed it."
"Everything was included in his images; our guests, the atmosphere, the ceremony, people's smiles and emotions. I got compliments from all of my friends who saw the pictures and loved them."
"Matt was very professional; I wish I could get married again! I would totally recommend his photography to anyone wanting to frame their special day in the most amazing way."
After the ceremony, the couple floated away on a cloud of just married bliss for some couple portraits with photographer Matt Penberthy.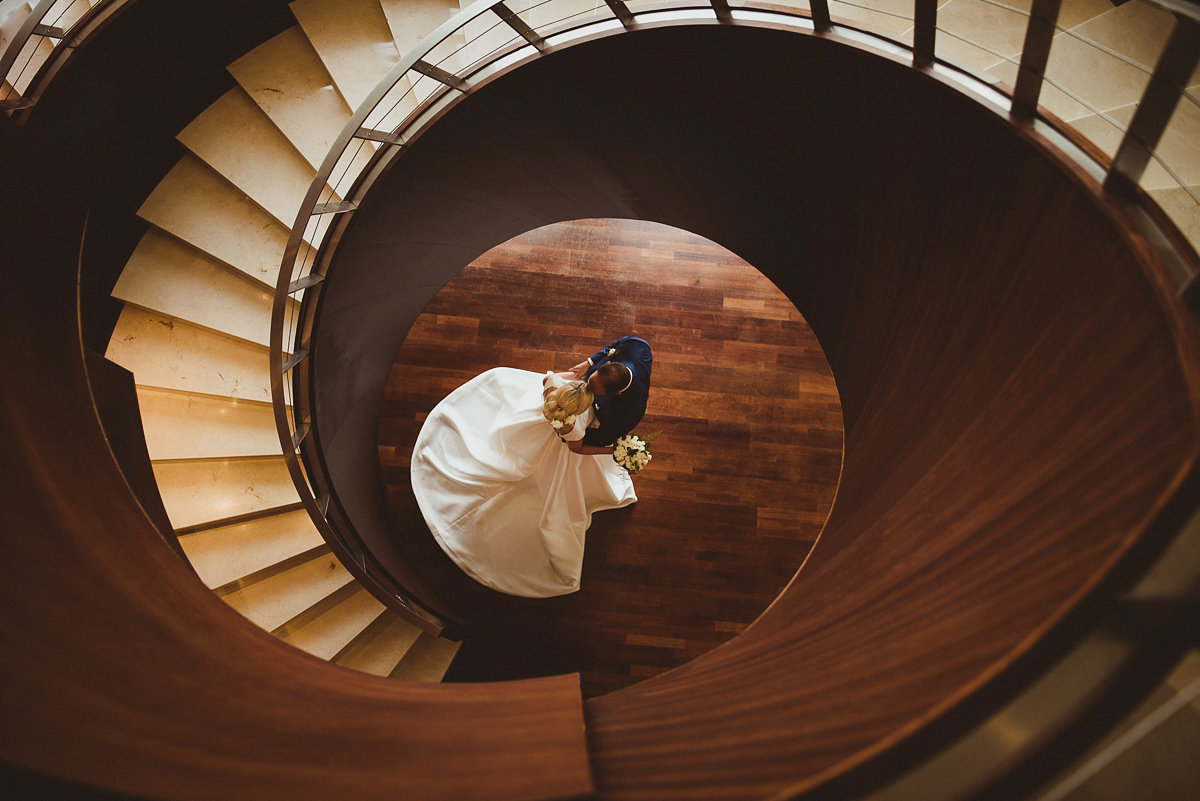 Opting to forgo a traditional first dance, Francesca and Carlos put a great deal of thought into sweet favours tailored for their male and female guests.
"For the ladies we gifted small wooden boxes with a little stone heart inside bought from Sass & Belle and for the gents we purchased crystal globes from Not On The High Street, all packaged up in gift bags with individual name tags from Amazon."
The newlyweds and their guests sat down to an al fresco feast catered by Dolce Sitges Hotel, including a scrumptious looking collection of cakes, which are quite frankly making me ravenous.
"The catering and the cake was provided by the hotel chef. We had a triple chocolate cake – I love chocolate!"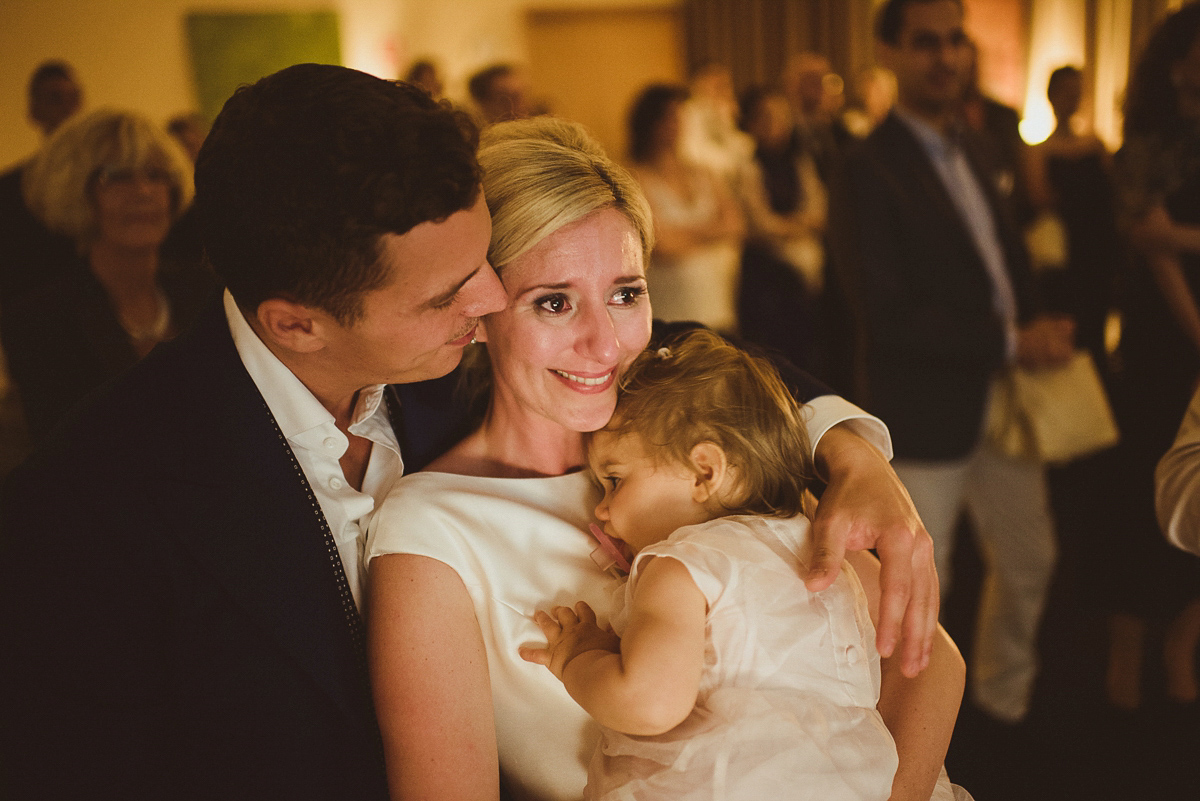 Words of Wedded Wisdom 
"Simplicity is the most elegant touch."
\
Thank you Francesca for those very concise and often very true words of advice. We're all so very grateful to Francesca and Carlos, and of course to Matt Penberthy Photography, for allowing us to share this wonderful day. Matt has captured a whole host of gorgeous weddings which have graced the pages of Love My Dress by the way – enjoy a good scroll!
Head over to Instagram and tap in #LaDolceBoda for a few more personal wedding snaps and if you're planning your own Spanish fiesta – take a look right here. Please do let us know in the comments box below if you're having a destination wedding – we love a sunny celebration here at Love My Dress and it would also make me feel immeasurably better to know that I have some sisters in arms.
With love, a slightly panicked and stressed out Em x