Good afternoon darlings, gosh, we are so busy right now working hard on creating something absolutely wonderful, something big – our biggest most demanding of projects yet, and one that we're planning on unveiling in the Summer. So busy. But, if you're going to build a beautiful brand new blog from scratch, well, let's just say we don't do things by halves. And if that something is your passion, and you live and breath every second of it – the being flat out busy part becomes a joy. An exhausting joy, but a joy, nonetheless. That aside, I'm keen to also let you know that next month, we will be launching a brand new design for our beautiful wedding blog. We're making some pretty big changes, things will look quite different, but we're so ready for our new look and can't wait to share it with you all.
This afternoons nuptials are a most beautiful example of the type of glamorous wedding that epitomises the true vibe and aesthetic of Love My Dress. Photographed by one of my all-time, favourite British wedding photographer, Jon of S6 Photography, these images capture bride Naomi, a Mental Health Coordinator, and her husband Teekall, an Interior Designer on their wedding day at Grays Court in York in January this year. I adore the feeling of effortlessness depicted in these images.
"Initially our inspiration was to be a more glamorous version of ourselves on our wedding day – on reflection, I guess our wedding style was also a mixture of Edwardian elegance and natural laid back glamour. Our photographer was Jon of S6 Photography. I was recommended to us by our venue and we cannot believe how lucky we were to have found him. Not only did he provide us with a beautiful reflection of the day, he was genuinely lovely throughout the process."
Film + Photography by S6 Photography
"I wore the Danielle skirt, Hayden top and classic veil all in cream from Catherine Deane. I purchased my separates from their showroom in Wapping, London. I hadn't heard of them before, but my lovely bridesmaid Palvi booked the appointment for me, which was so lucky! I loved the simplicity of the outfit but also the sensual fluidity of the silk."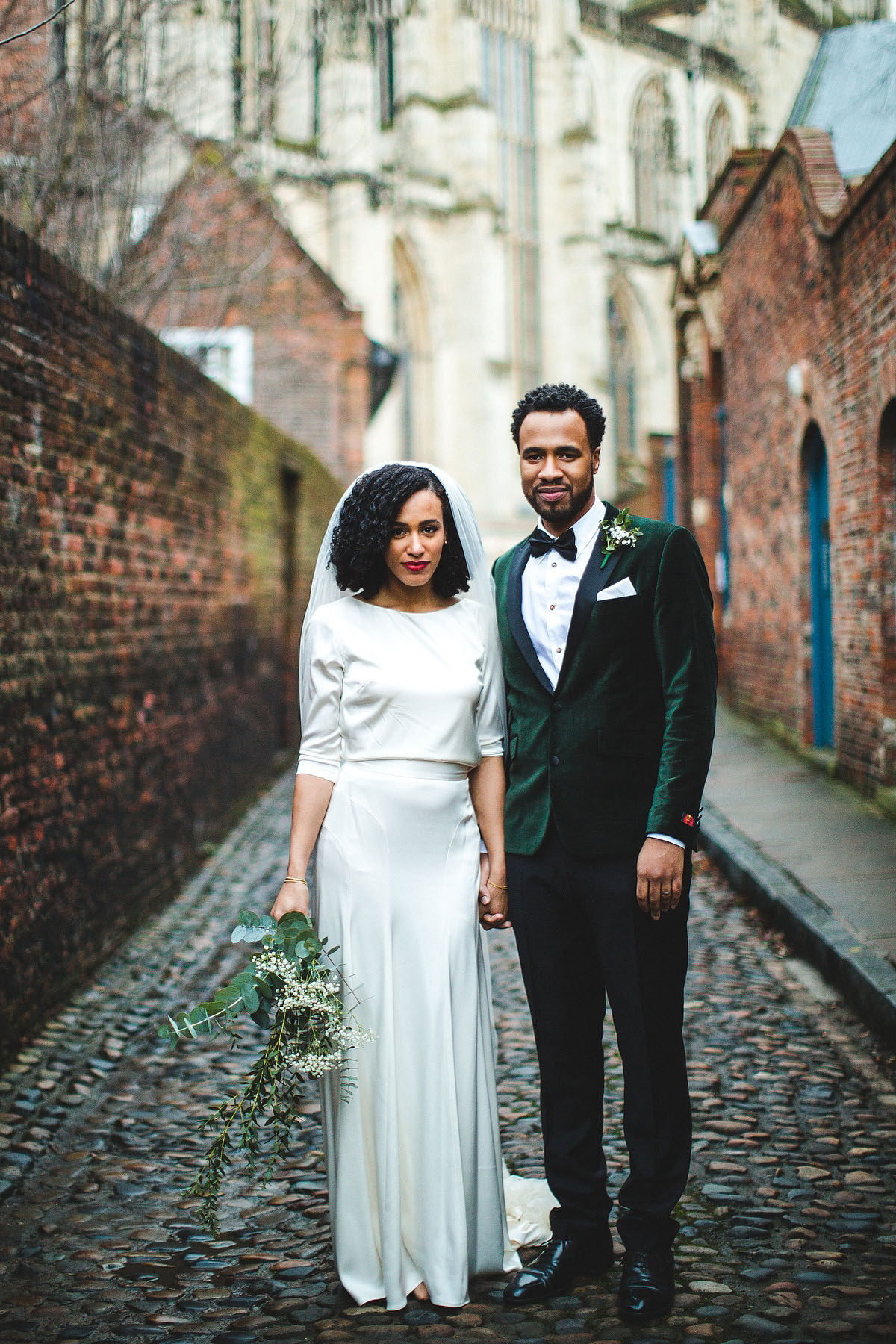 "I wanted something simple that I could feel myself in, but also feel special. A lot of popular bridal styles, such as strapless or A-line dresses do not really suit my figure so I wanted a silhouette not too different from my everyday style. I wish I could wear the veil everyday. The service at Catherine Deane is excellent; their bridal stylist Sandra was so lovely and helpful. I would whole-heartedly recommend them to any bride.""Teekall and I met nearly 10 years ago when we were both studying in Liverpool. I was at the start of my degree and Teekall as at the end of his. Our relationship evolved in York when Teekall lived there nine years ago. It meant a lot to us, also I am from Yorkshire. We looked at a few venues but Grays Court blew us away."
"We got engaged two years ago. Teekall took me to Sidmouth where my beloved late grandmother lived and proposed to me on her memorial bench."
"Our engagement was long as we had our beautiful son Lennox in-between,"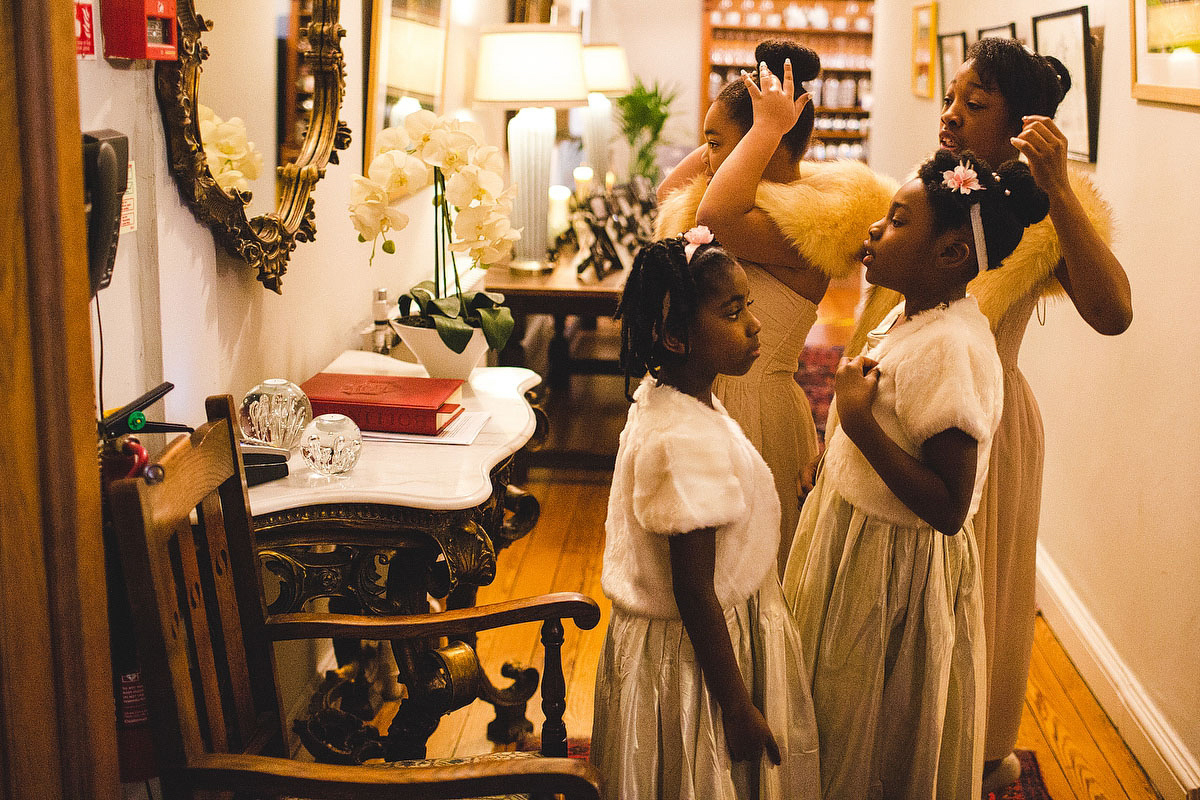 "My bridesmaids dresses were from ASOS – which is so good for bridesmaid dresses!"
"I have big, curly and frizzy hair that doesn't rally like to be styled. I wanted it to look natural so it made sense to just do it myself. In terms of make-up, as my dress was so simple, I felt I could wear a bright red lip – Maybelline Superstay in Steady ready, which lasted all day. The rest of my make up was a simple Bobby brown base with a liquid winged liner. Again, I didn't want to spend too much and didn't want to look different to how I normally do, so it made sense to do my own make-up."
"I wore handmade pearl earrings, a gift from my mum. Also my own gold bracelets and rings."
"Teekall wore an ASOS velvet jacket and pair of black trousers along with a Vivienne Westwood shirt."
"Our flowers were supplied by Keelham Farm Shop in Bradford. We chose loose greenery – three types of eucalyptus, Ivy and a little Gypsophila. I made the bouquets and buttonholes with my bridesmaid Becka the night before using a few sprigs of each and some gardening tape. We wanted to save money and also have quite a natural and seasonal look to the wedding."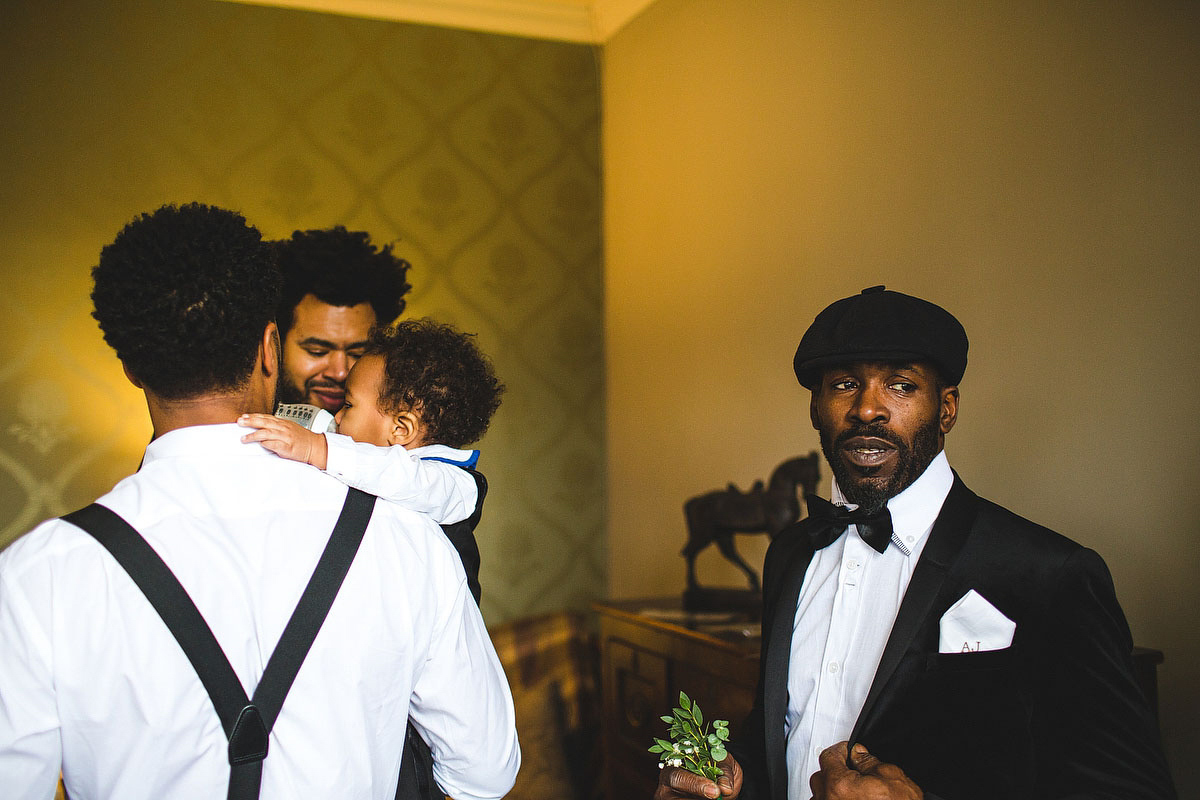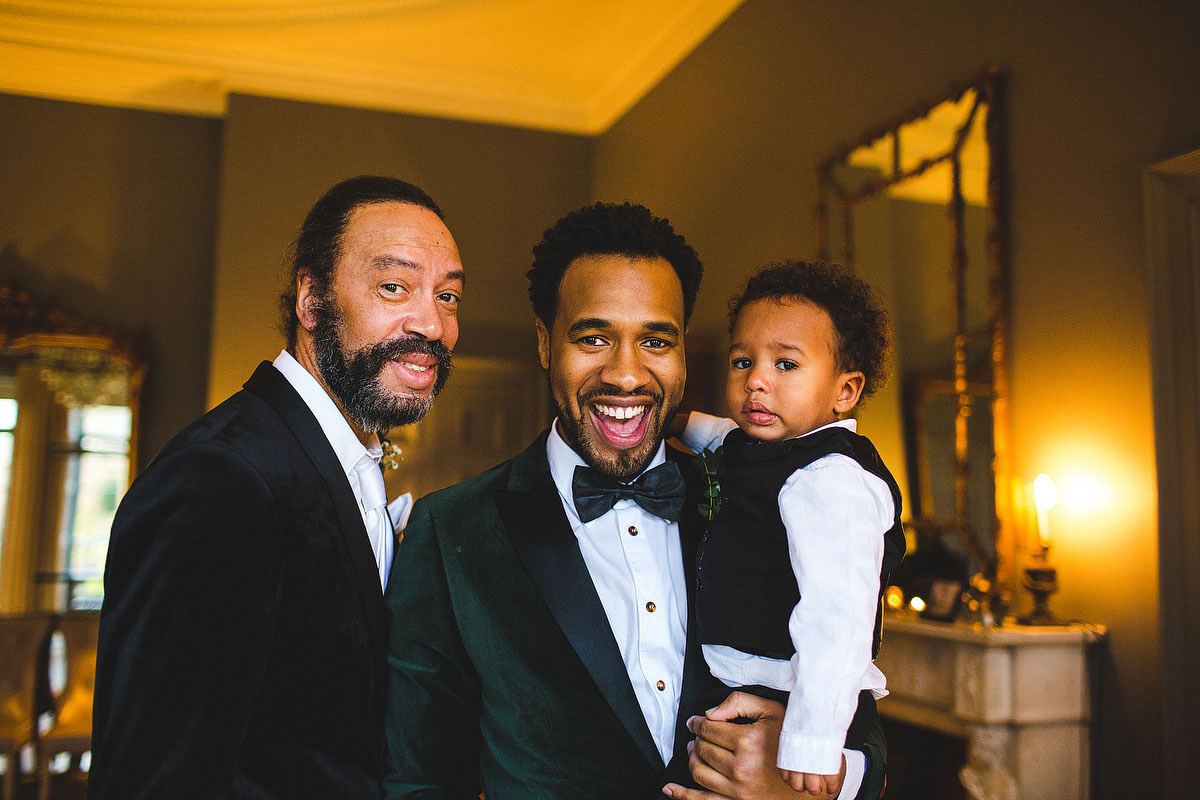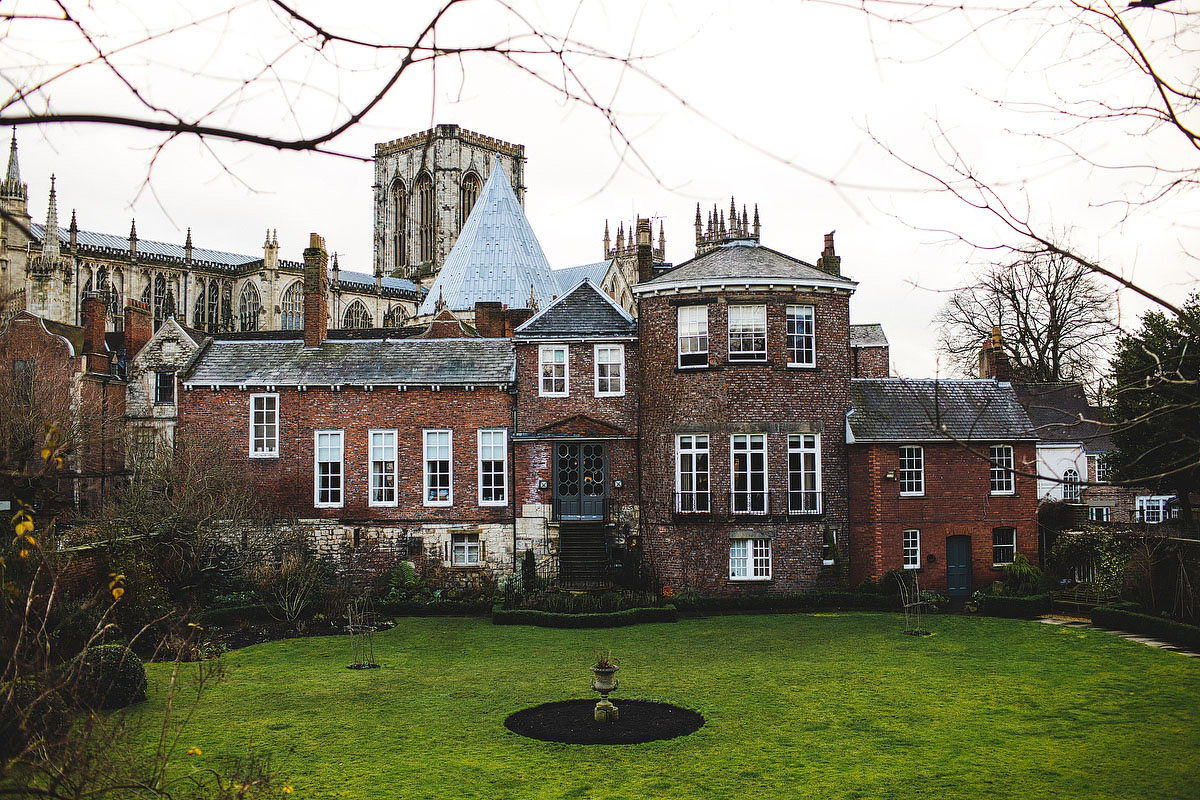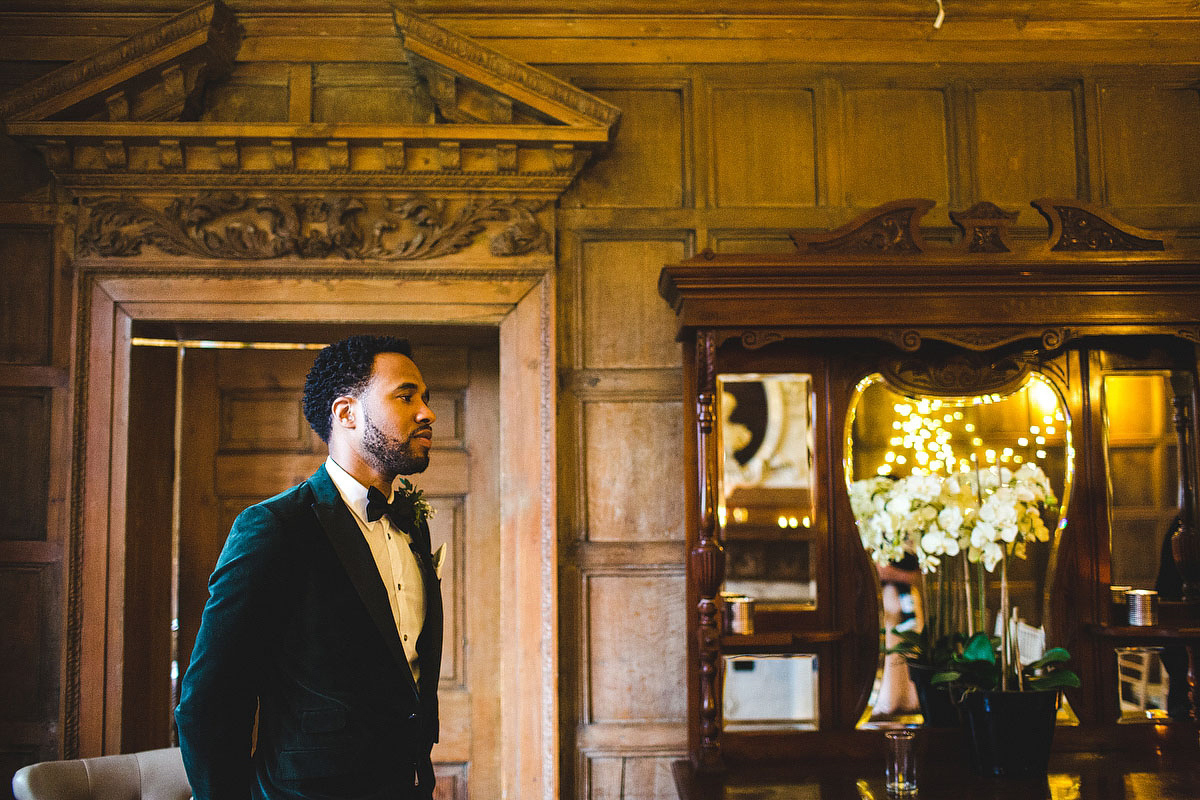 "My father, Andrew, accompanied me down the aisle to the sound of Des'ree's 'Kissing You', played by Tim Newbury and his jazz band."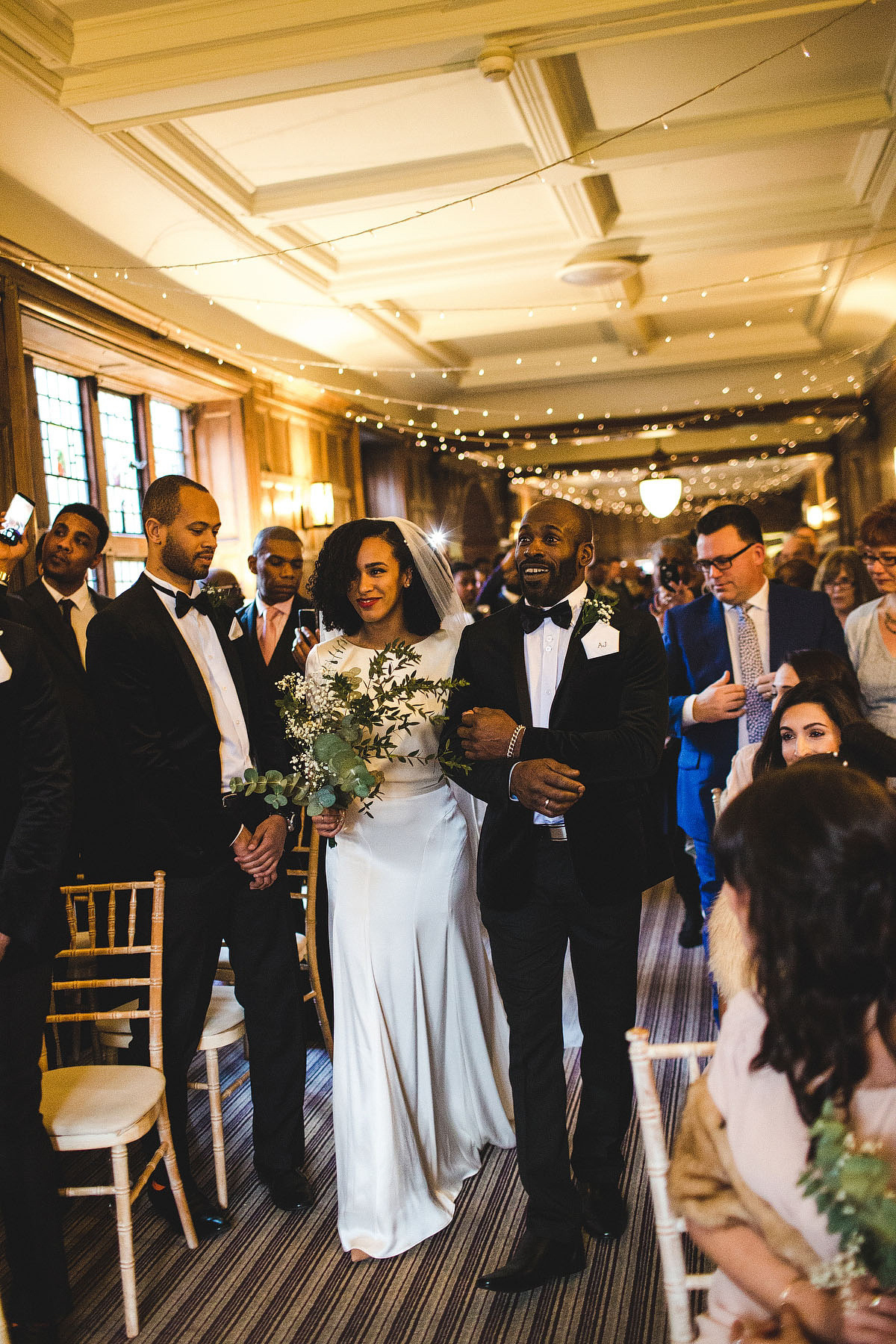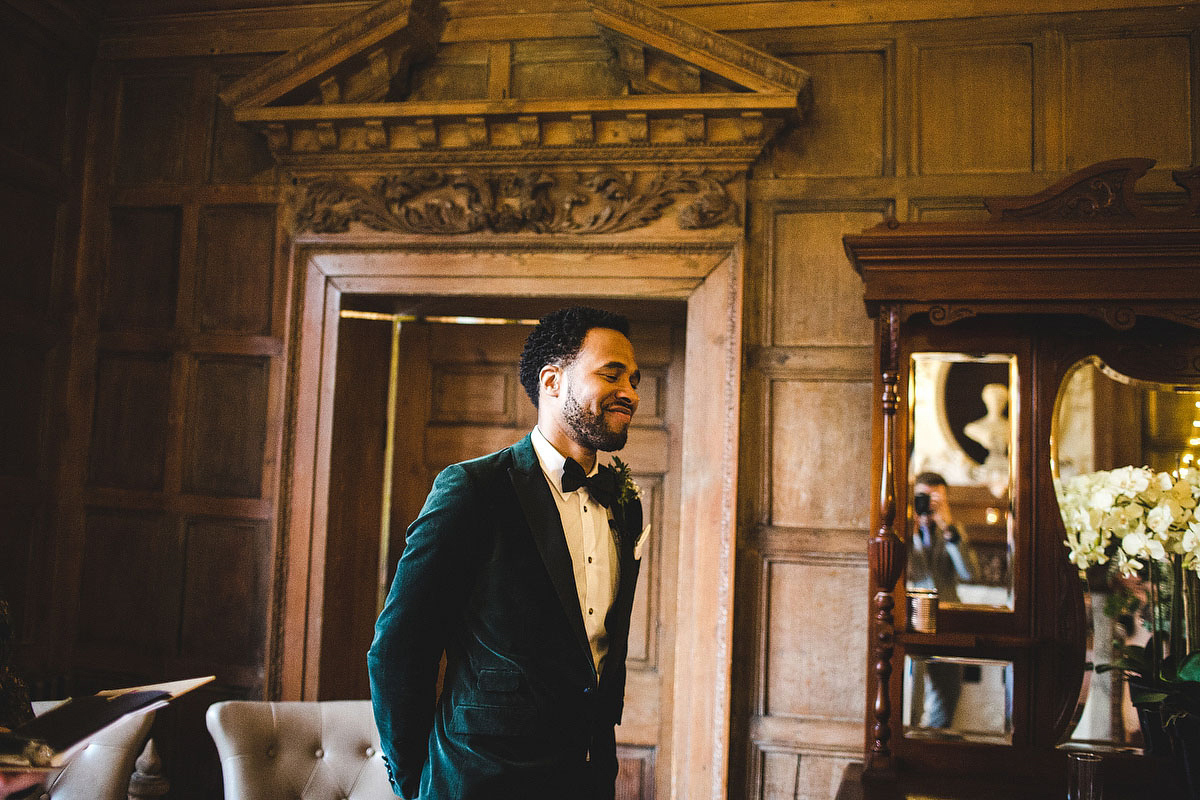 "We didn't tailor our vows, however after the registrars ceremony, my Uncle Jonathon who is a bishop gave us a separate blessing where we repeated vows to stand by each other through all of life's trials. Our readings included 'Touched by an Angel', by Maya Angelou, our favourite extract from which is as follows…"
And suddenly we see
that love costs all we are
and will ever be.
Yet it is only love
which sets us free.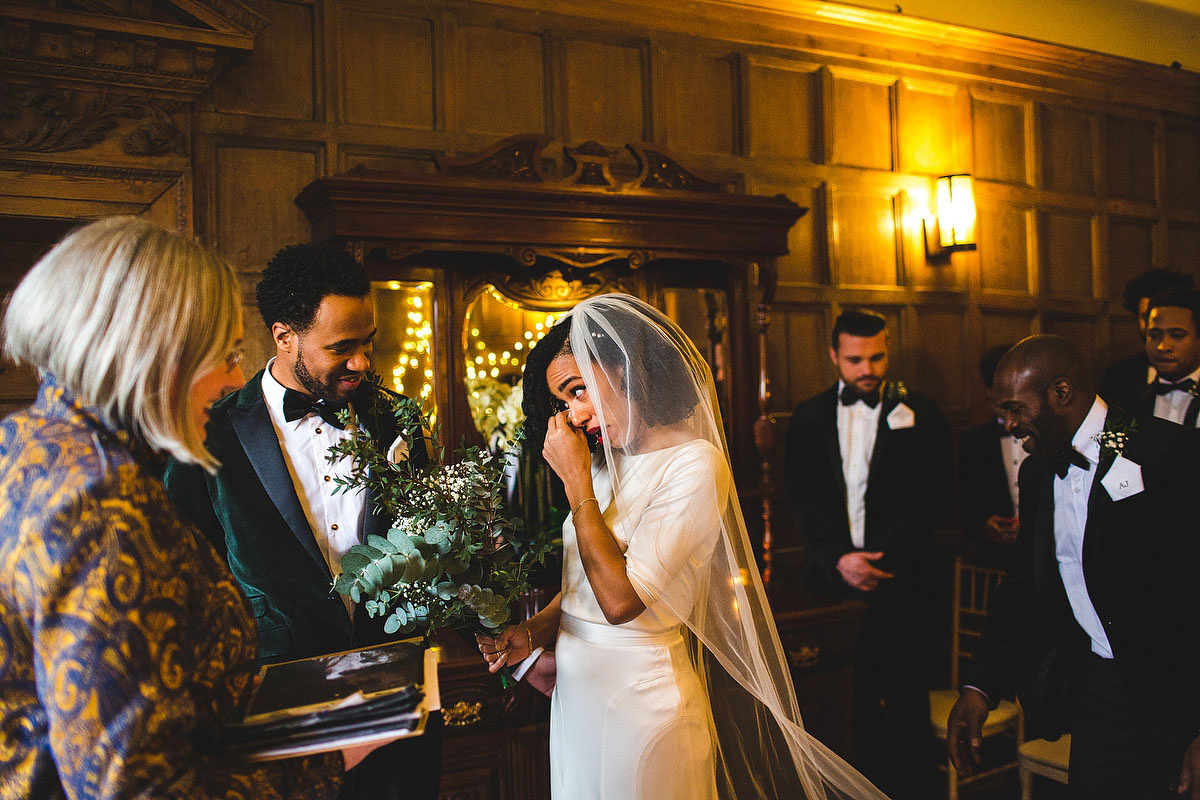 "Saying our vows to each other was grounding and beautiful, it reminded us what the purpose of the day was."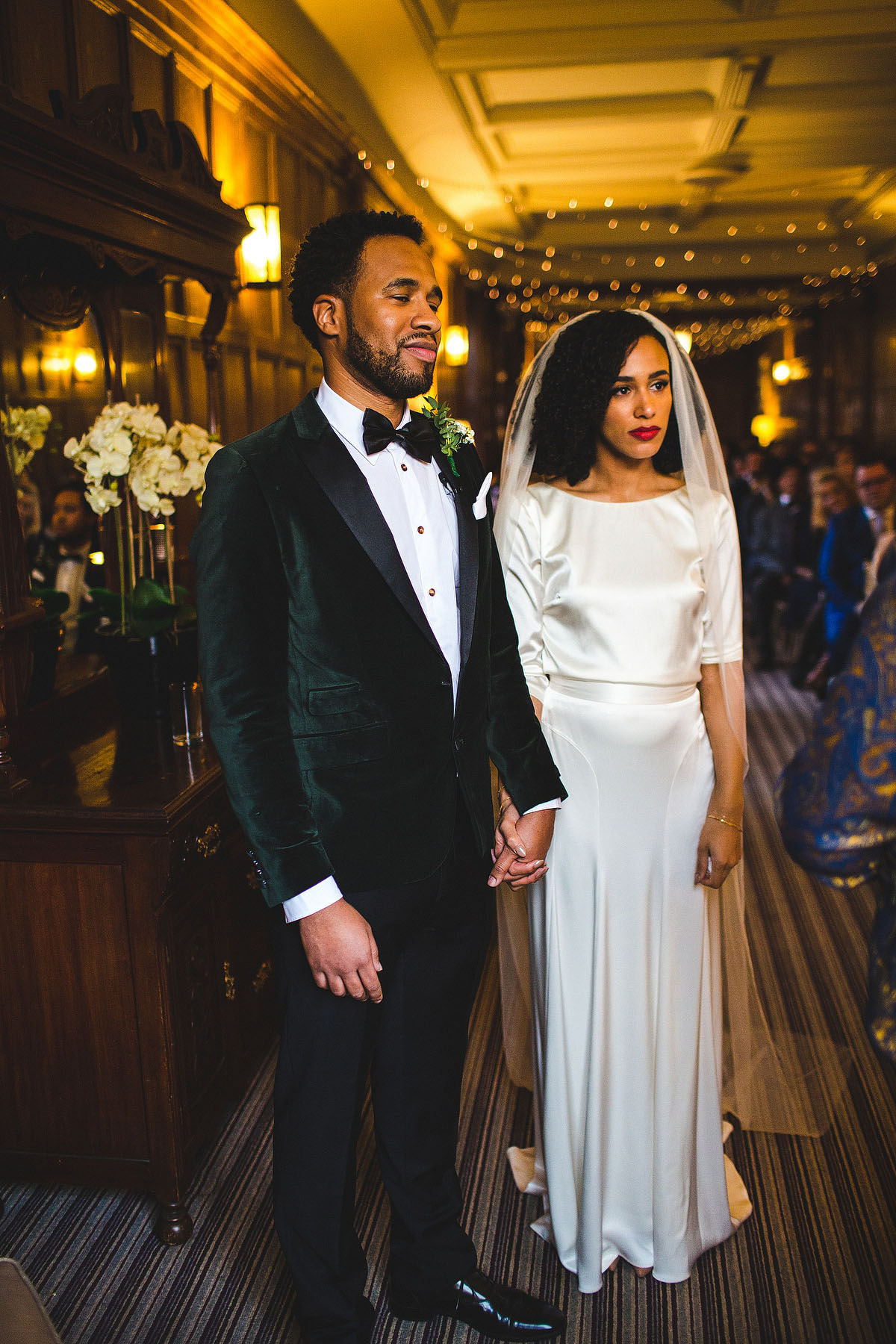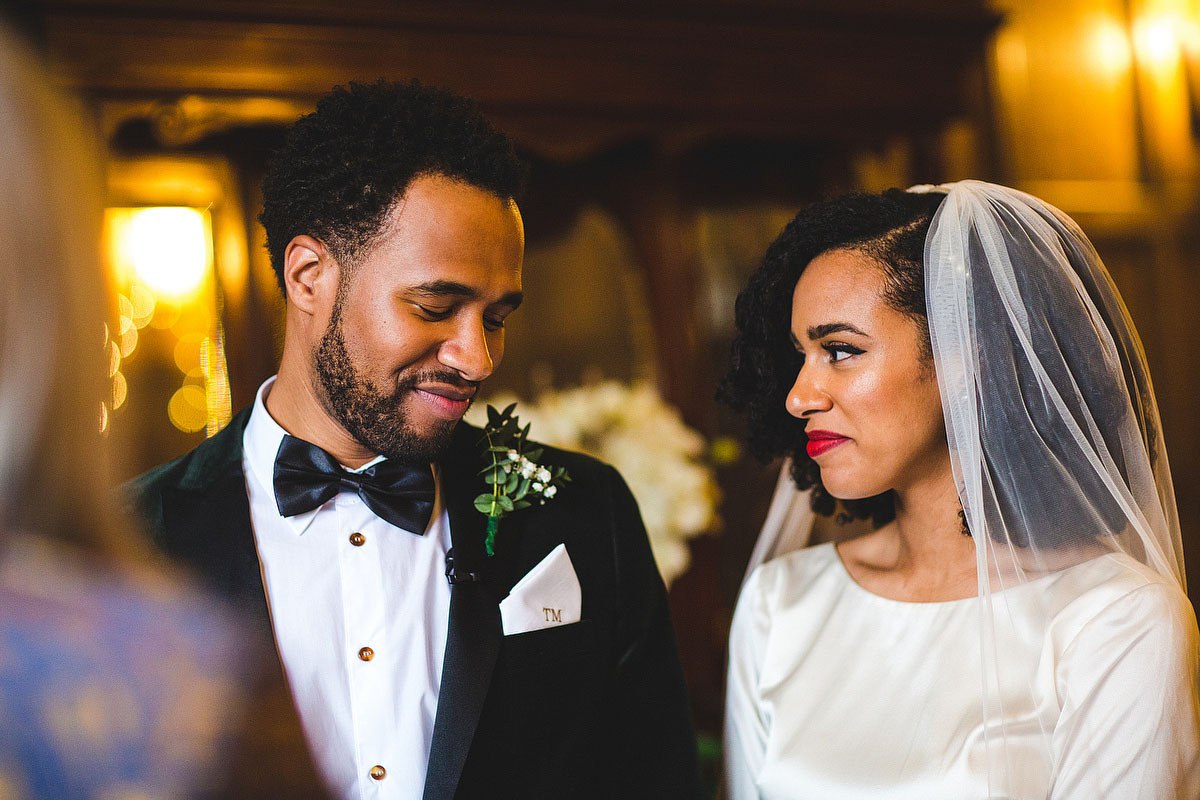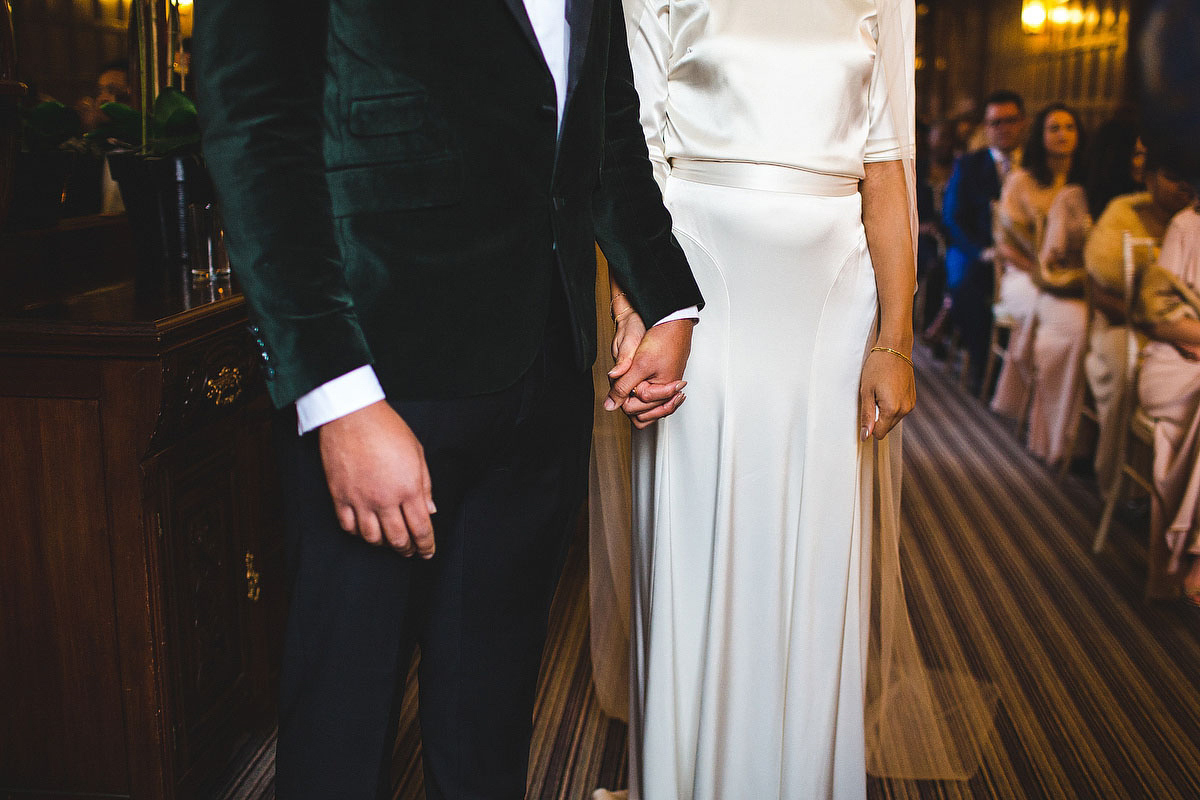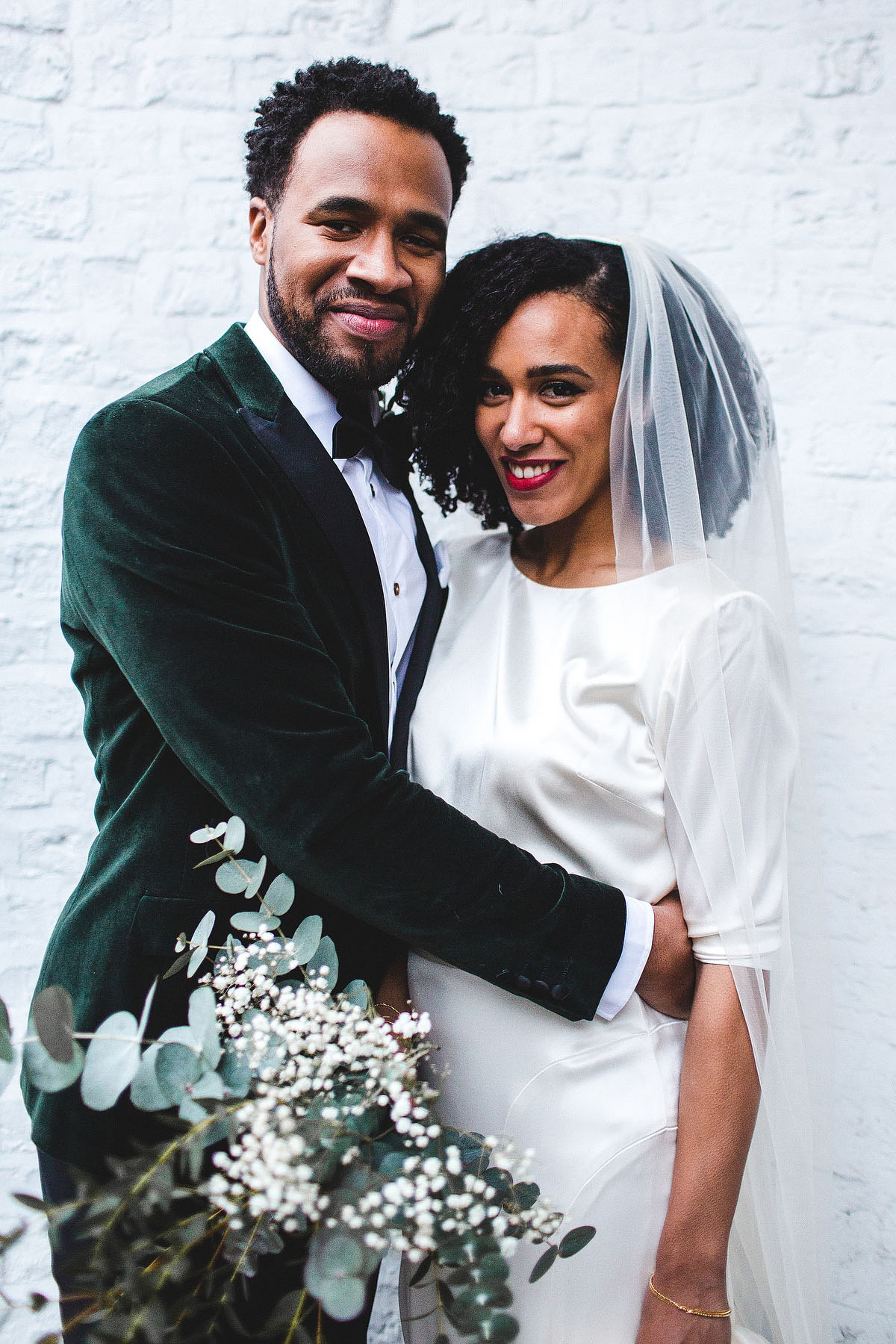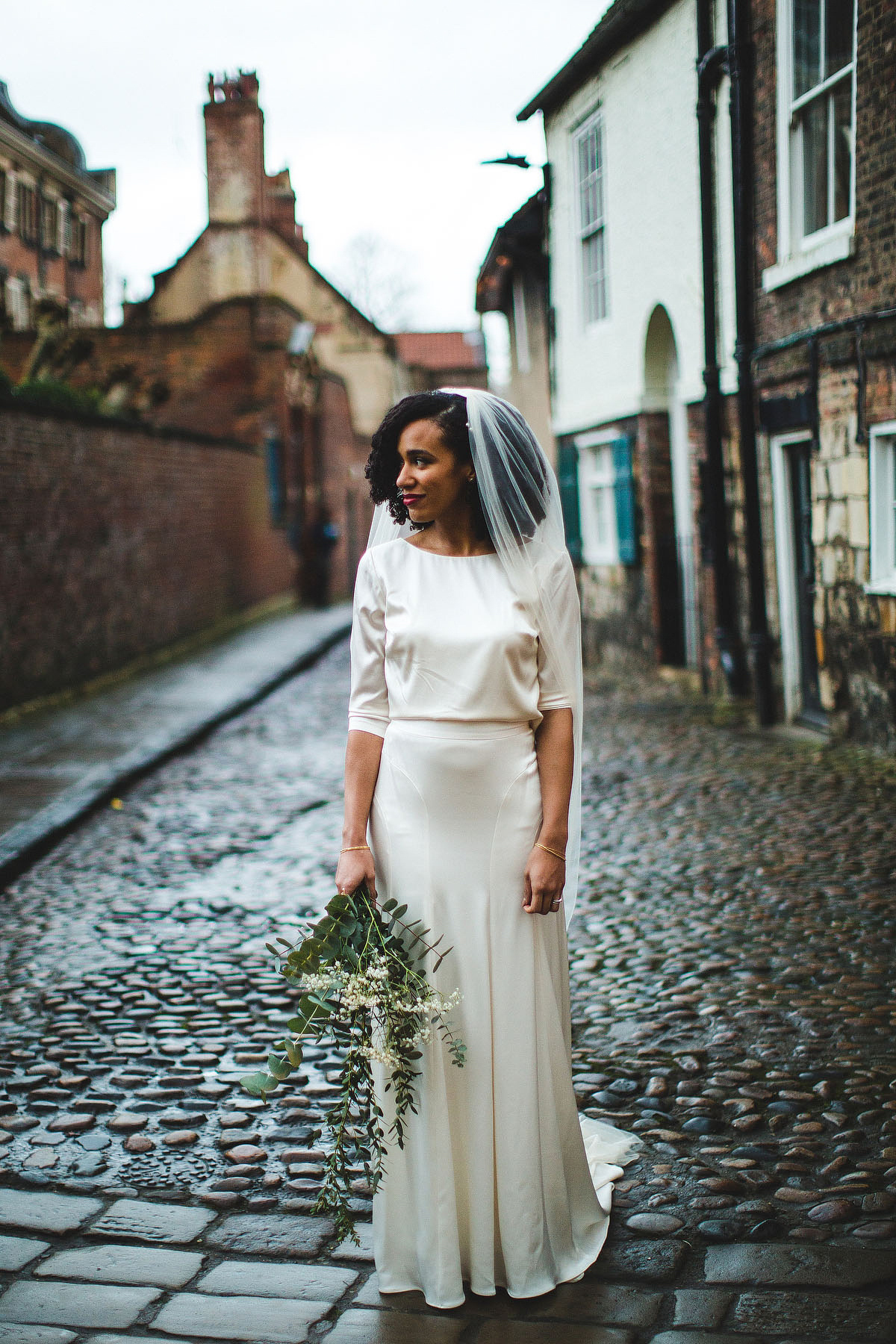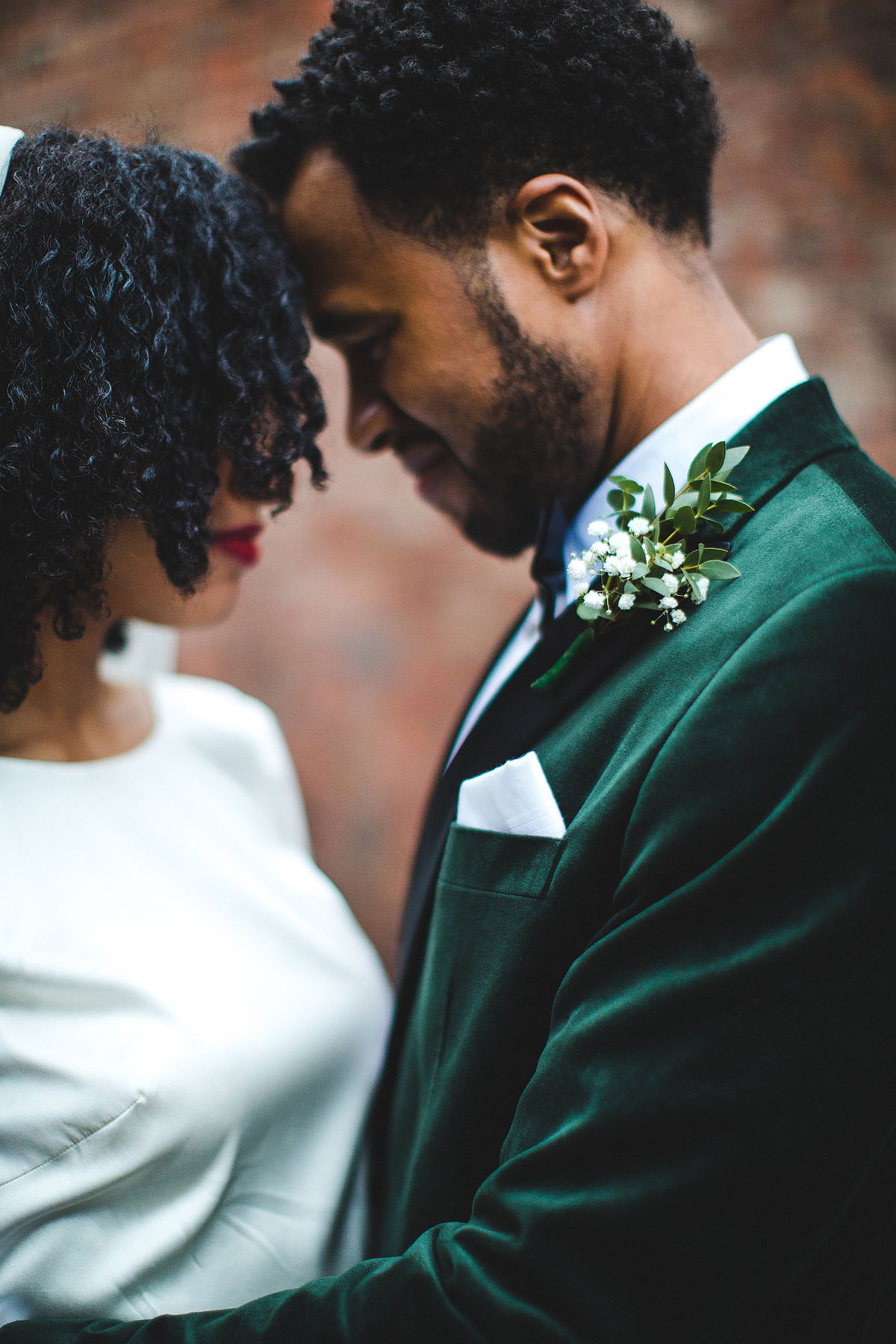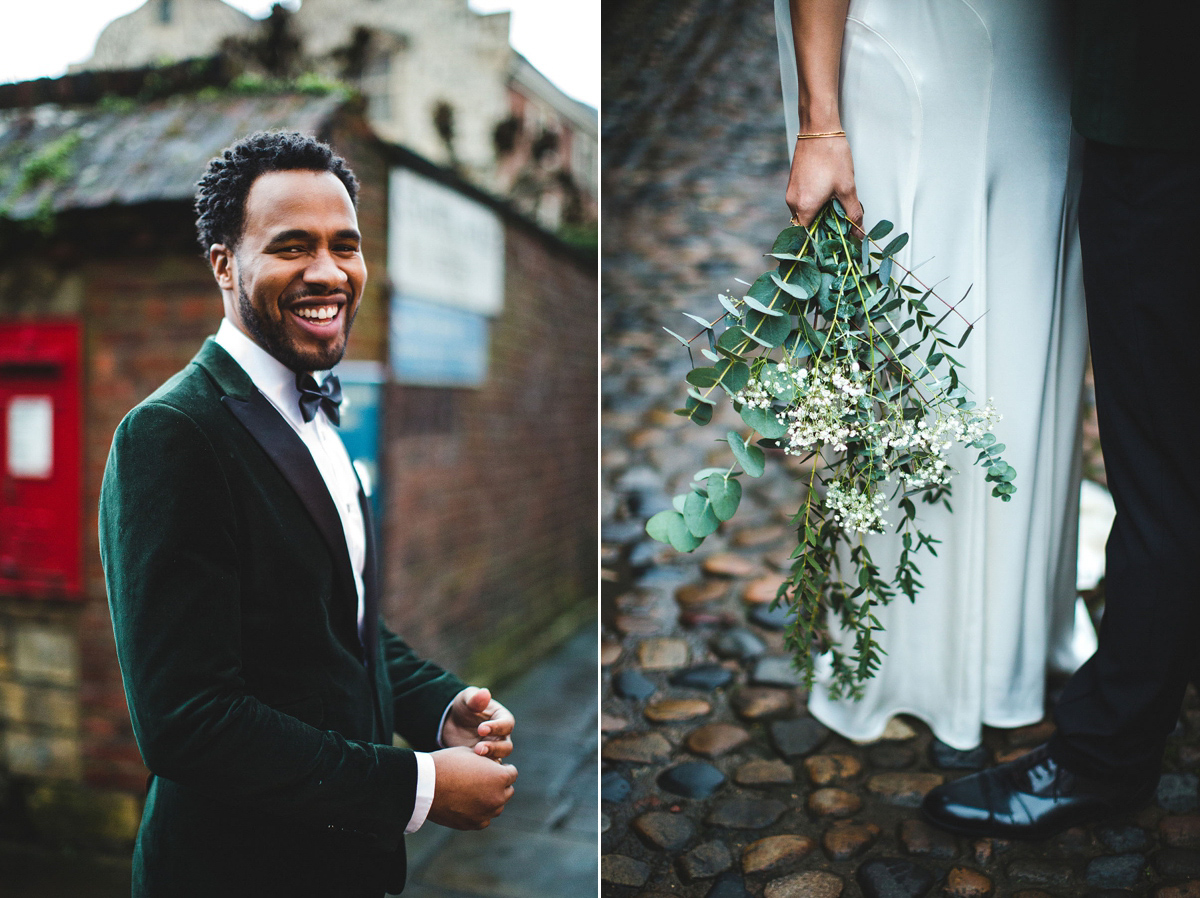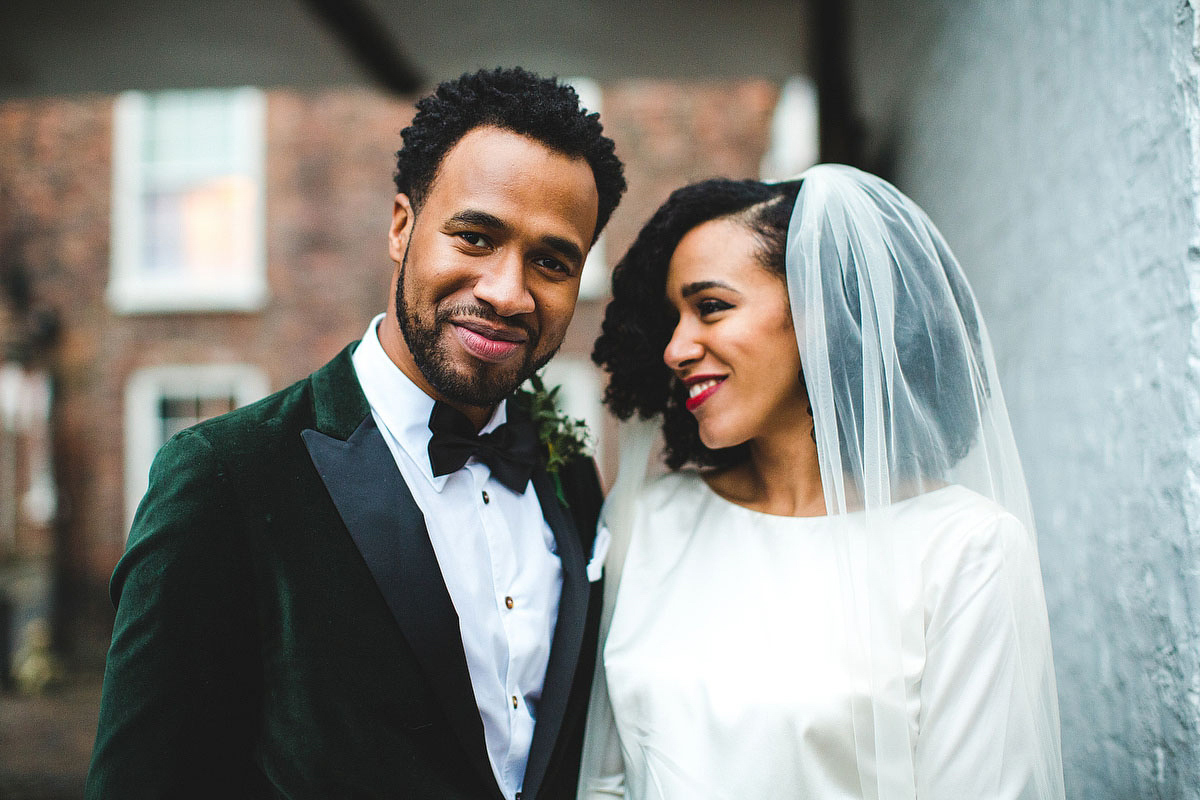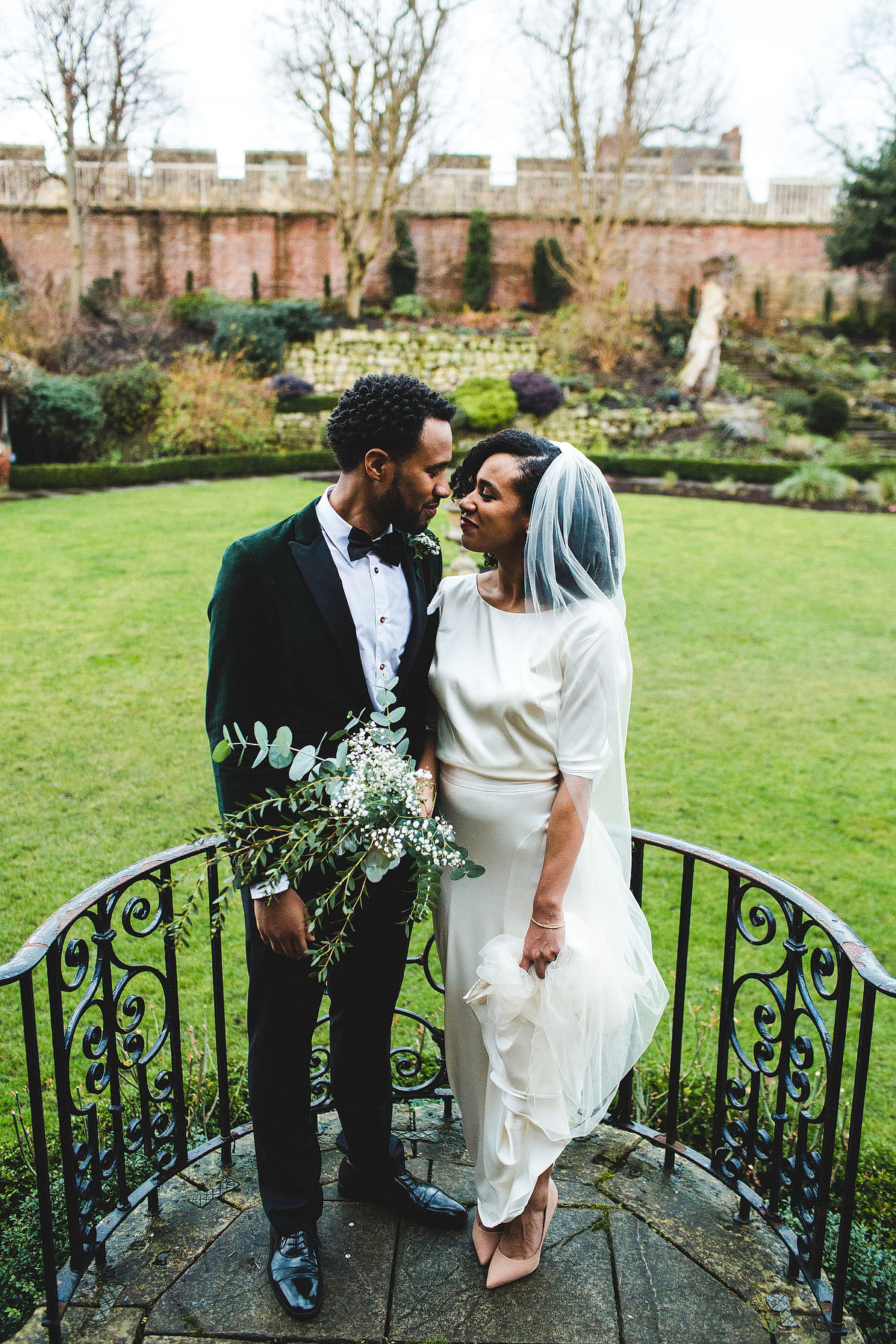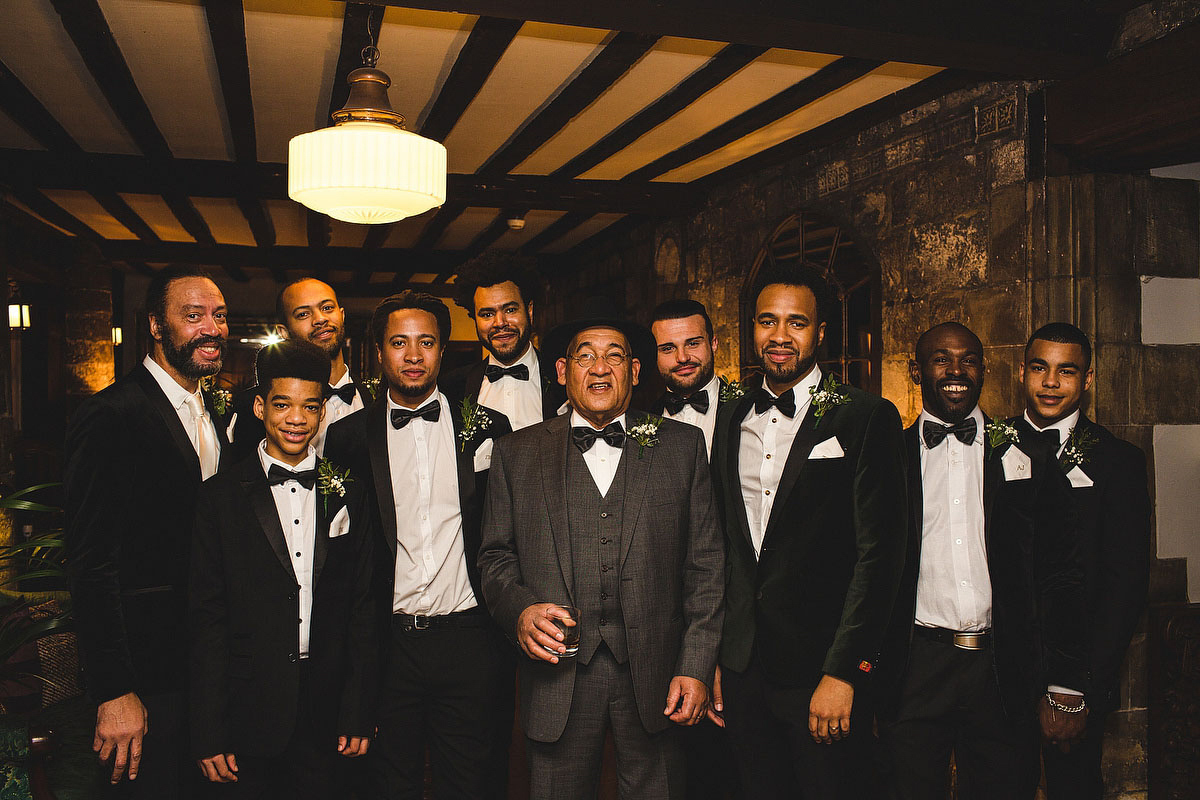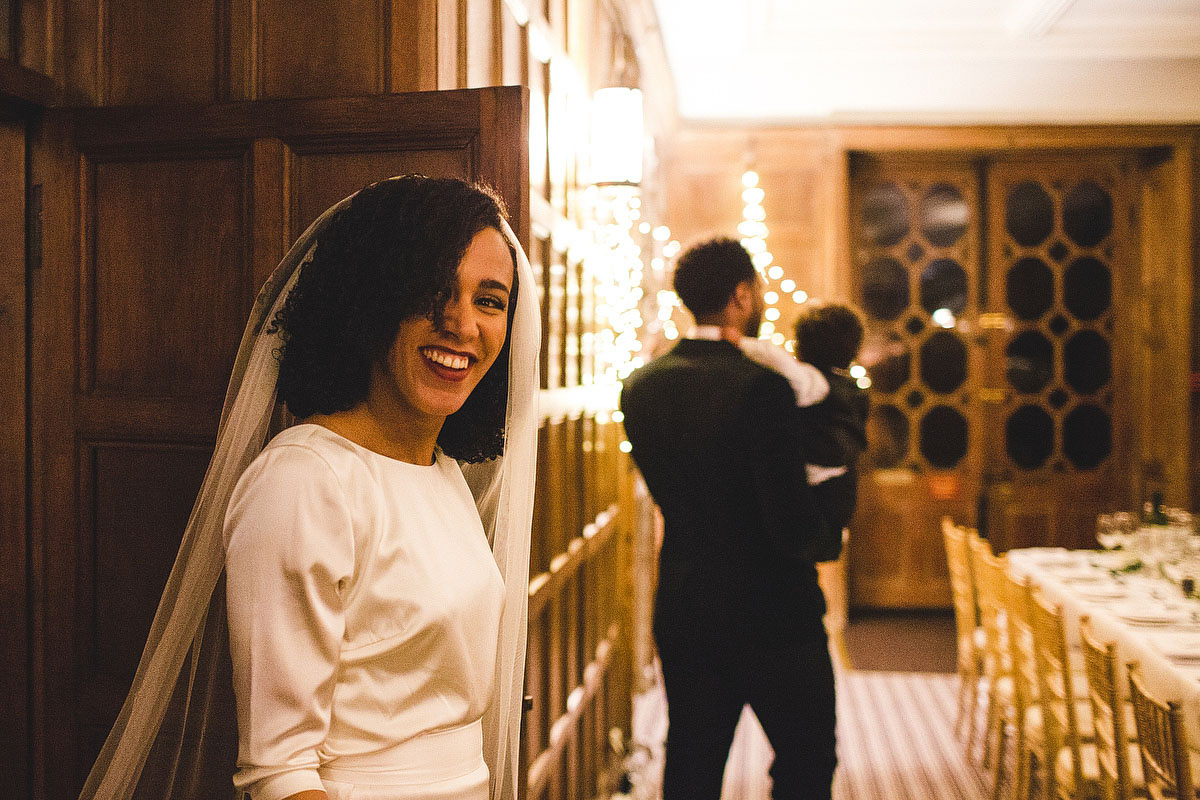 "We gave every guest a world cancer day unity Band from Anthony Nolan – the blood cancer charity. It's a charity that is very close to our hearts."
"We're both registered donors and wanted to raise awareness."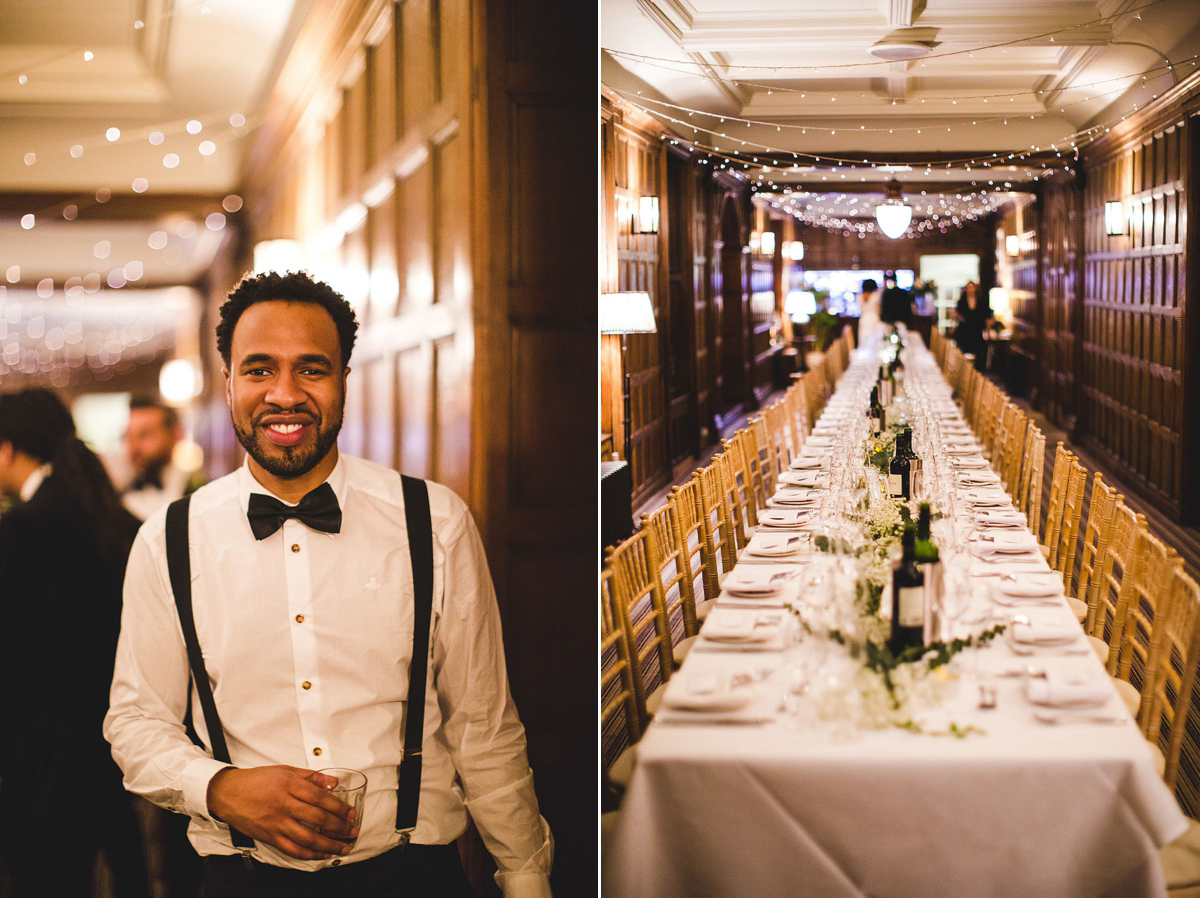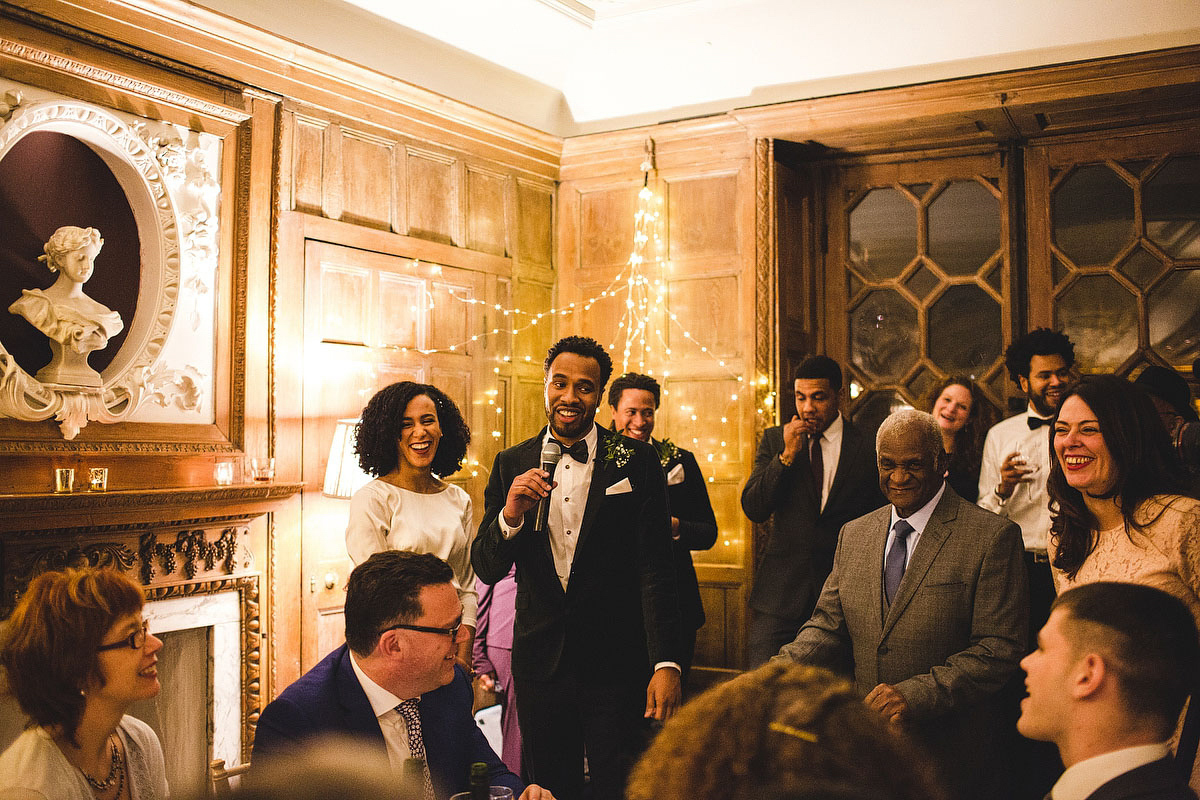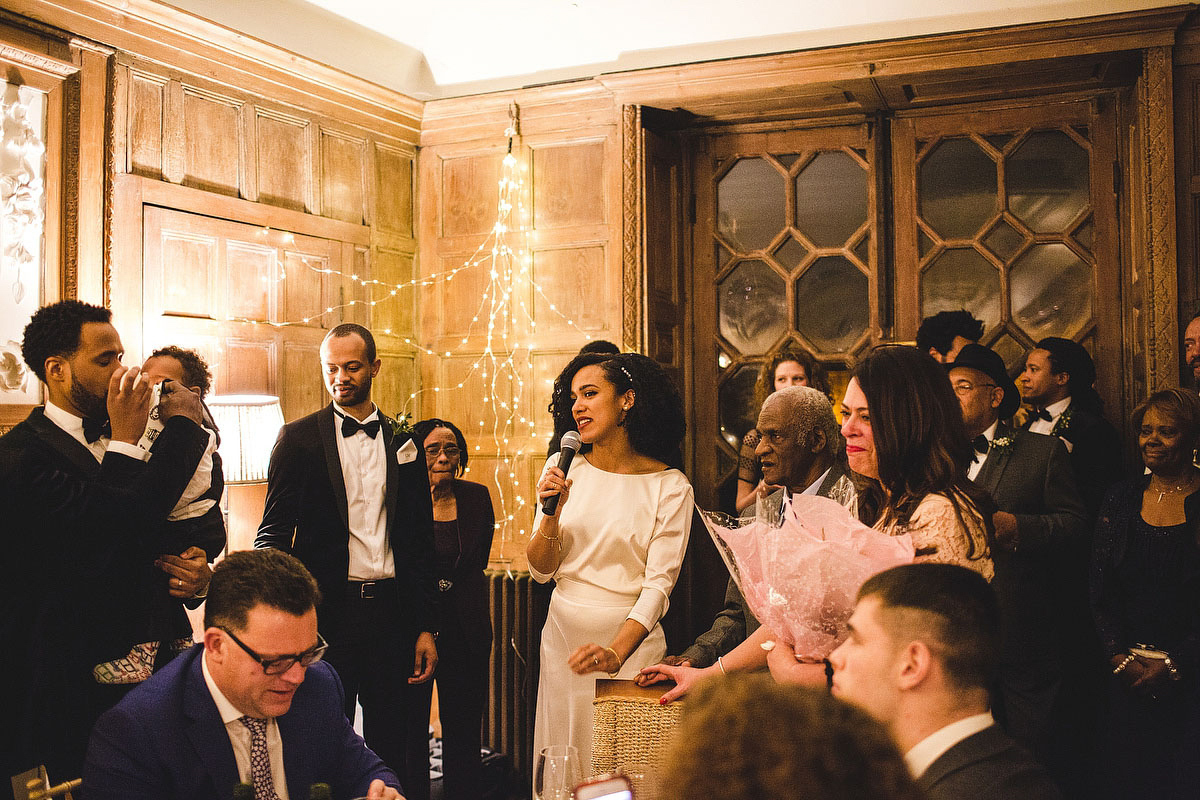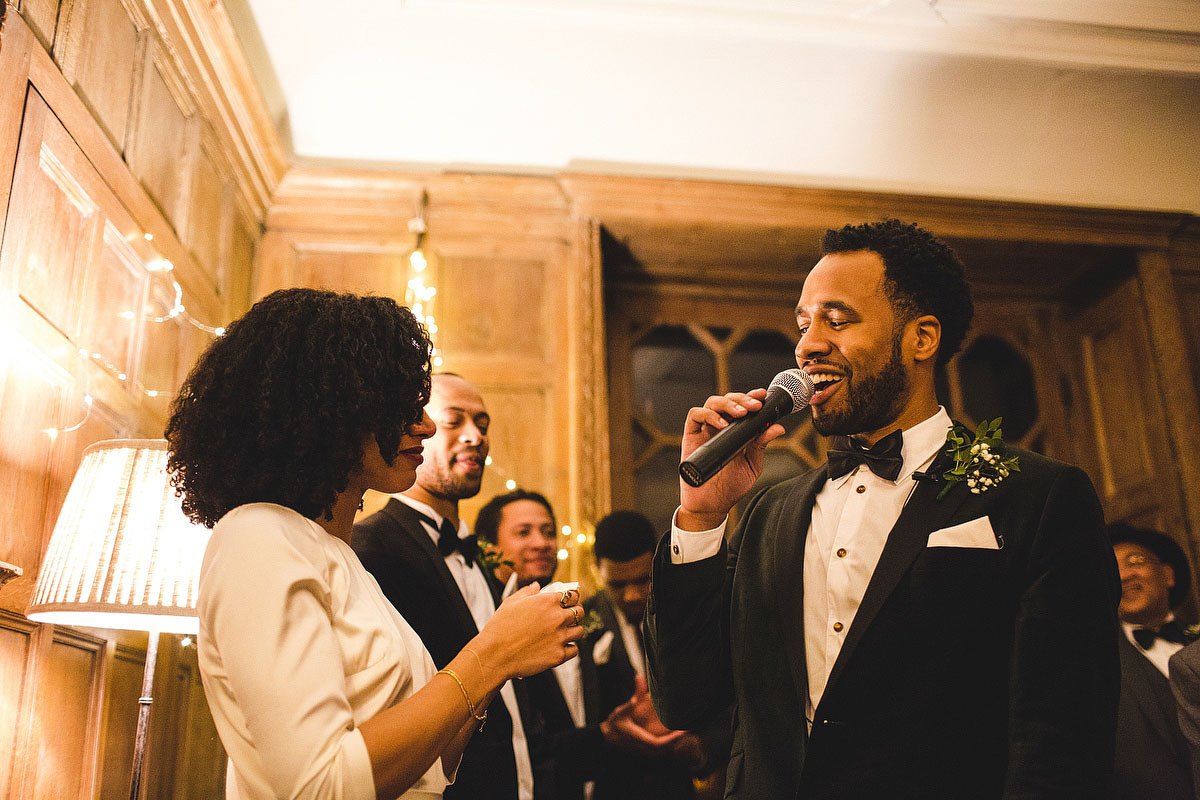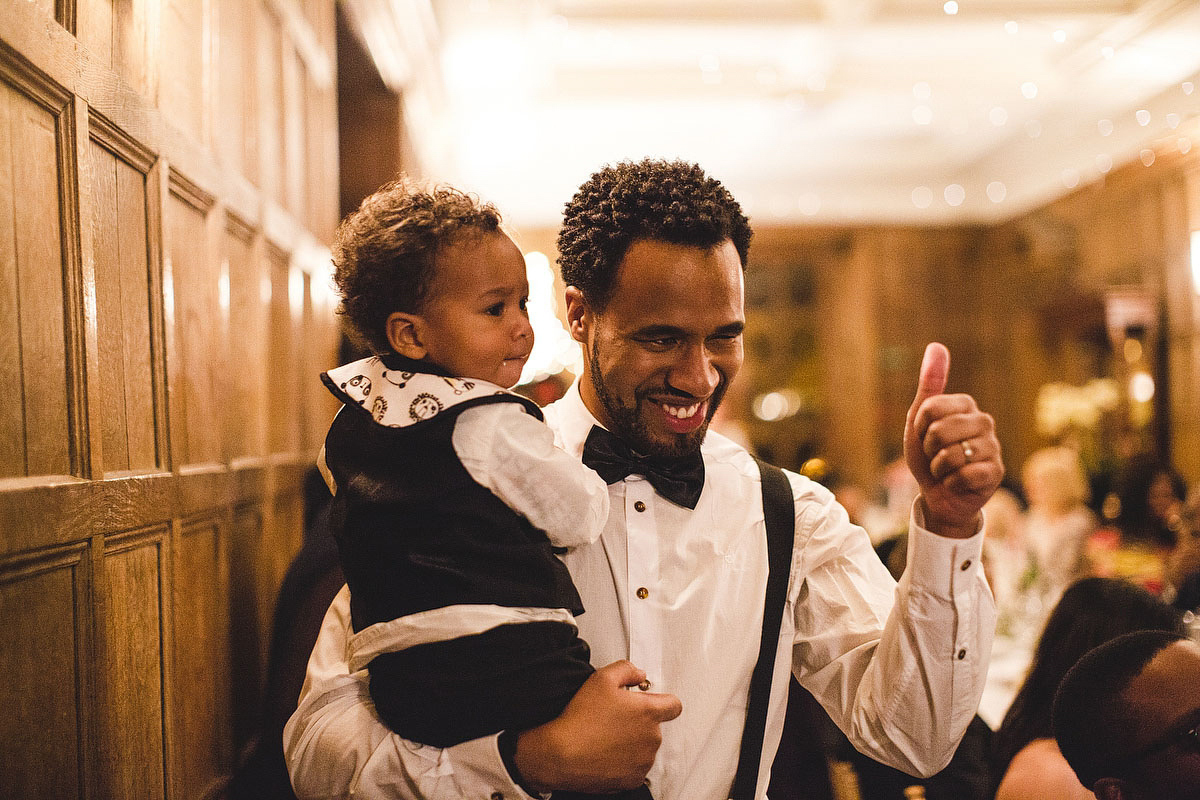 "We used some leftover greenery and some fairy lights, however the exiting décor of Grays Court provided the perfect back drop."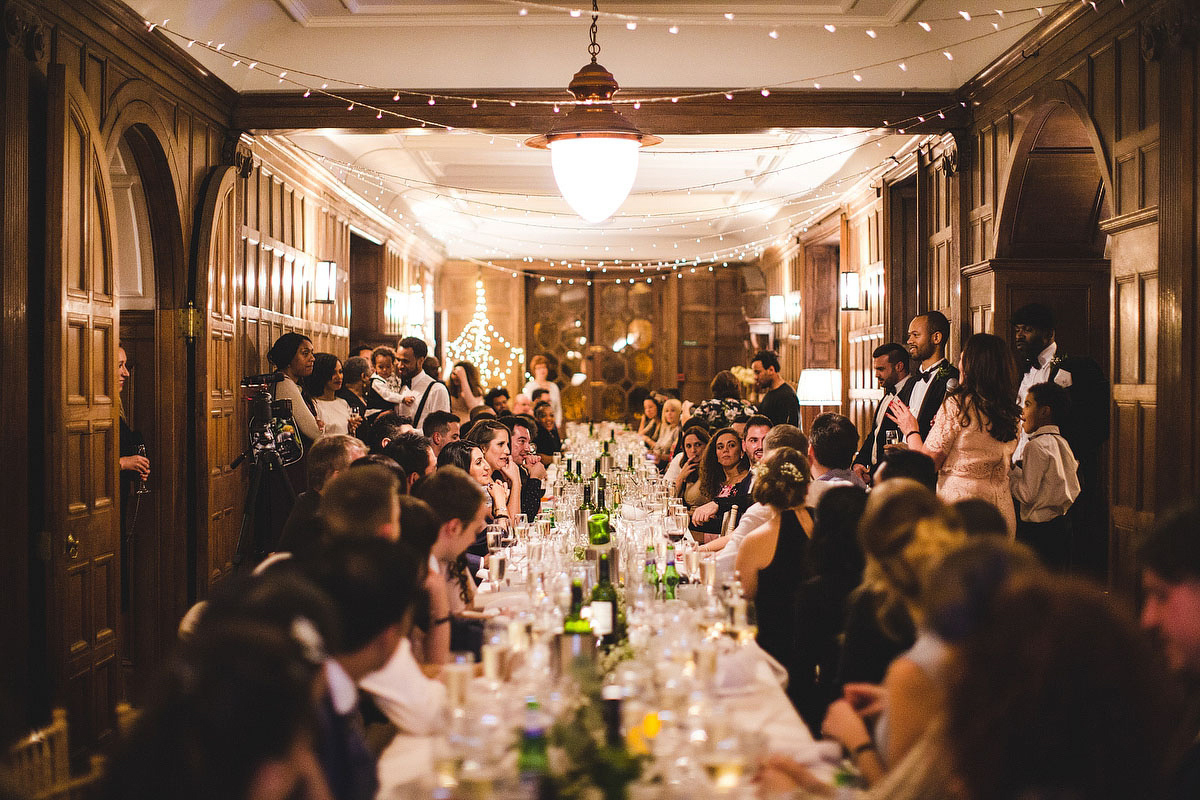 "Our first dance was to John Legend's 'Ordinary People', performed by our Jazz Trio and singer. We love the realism of the song and how it describes the difficulties of love as well as the pleasures."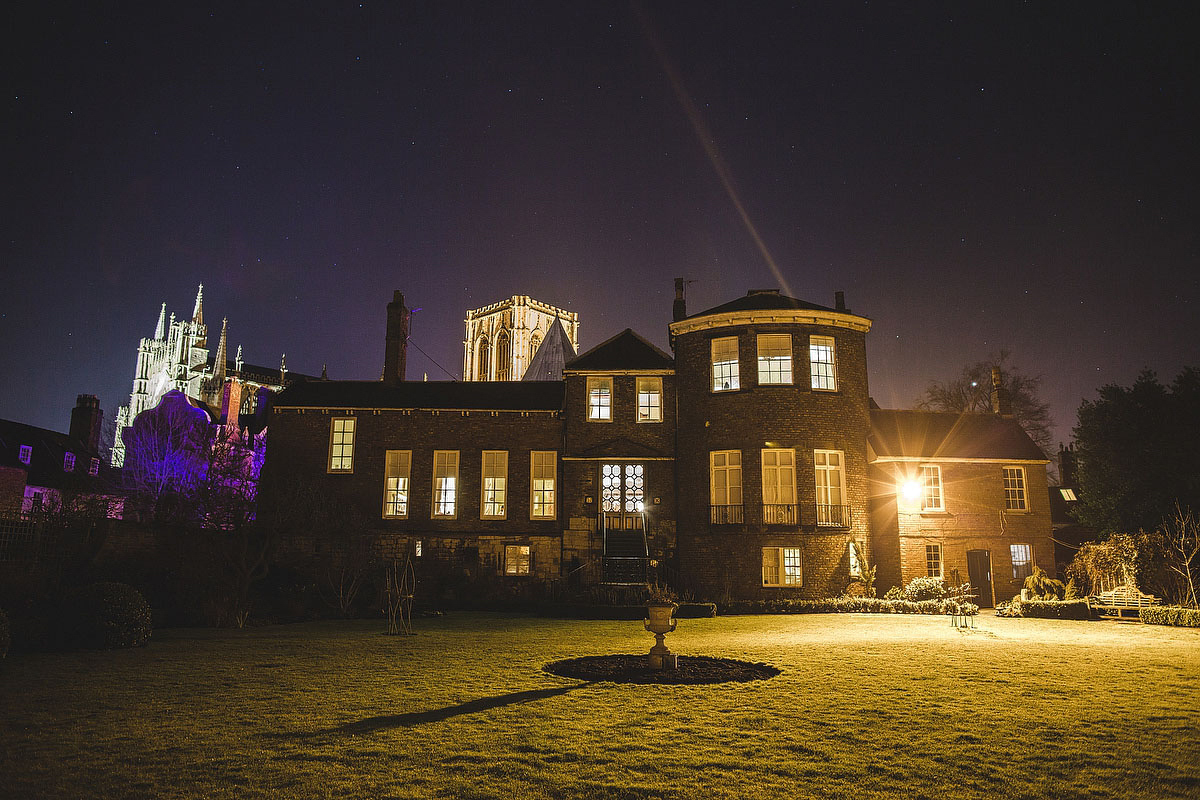 Words of Wedded Wisdom
"Be yourselves. If you try too hard to portray a feel or look that is too different from who you both are it will feel artificial. Express yourselves in a way that makes you both feel happy; everyone else will enjoy it if you do.
We didn't have a set budget, other than to spend as little as possible as we had to pay for a lot of things as we went along. We think that in total we spent around £12000.
On reflection, I would take some time to be on my own in the morning. I got very anxious leading up to the ceremony and could have used some quiet time to calm myself down!"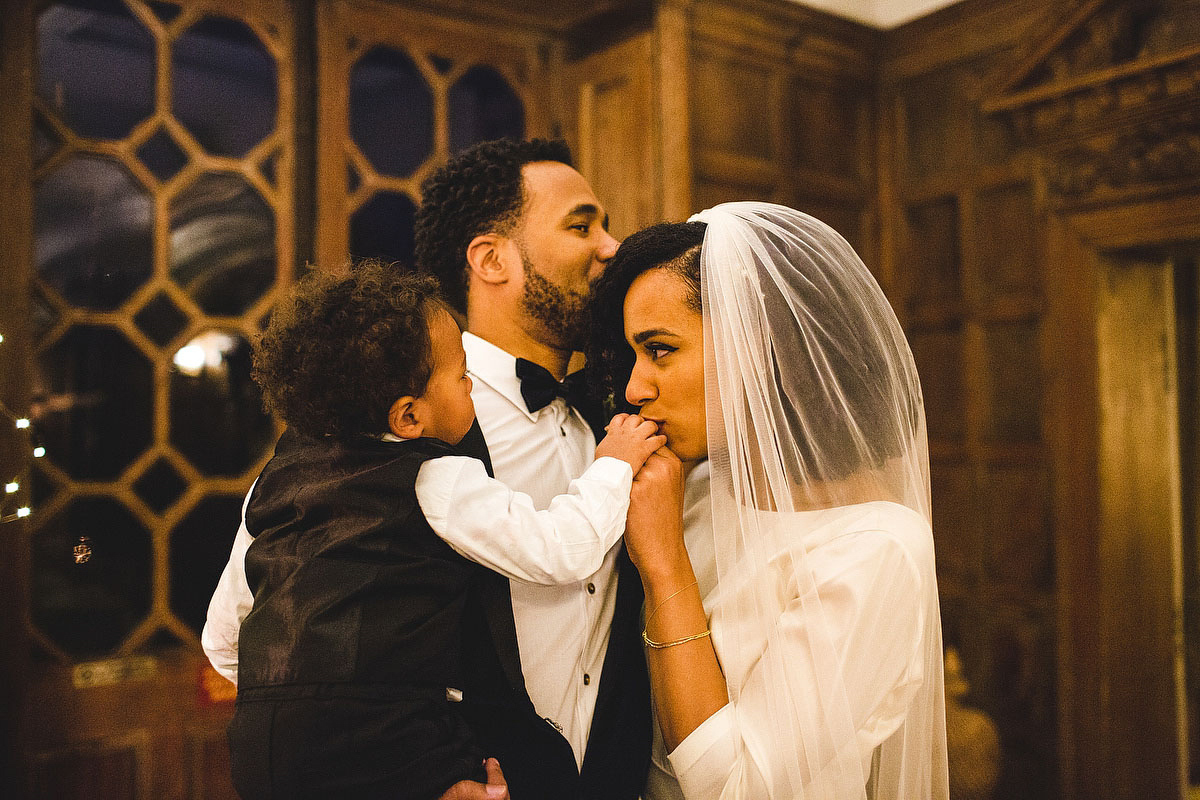 Absolutely beautiful. You can see more from the wonderful photographer Jon of S6 Photography here on Love My Dress and you can see more beautiful brides of colour here too.
Love Annabel