Does anyone have seriously itchy feet at the moment? If you're suffering from wanderlust as badly as I am right now, I'm afraid I'm about to make it a whole lot worse. Allow me to introduce you to Ricky, a Physical Education Officer in the Prison Service, and Lynsey, a Senior Personal Development Manager for The Rugby Players Association, who wed on 24th August 2016 at the dreamy Château de la Côte in France. And just to make this that tiny bit more magical, these sublime images were captured by our Little Book for Brides darling, Claudia Rose Carter.
"Ricky and I have a saying; 'forever and ever….amen' and we wanted to incorporate that throughout the day. Anything I could get personalised for the wedding I did. I had a wedding veil made and personalised with our initials, wedding date and 'forever and ever….amen' embroidered on it. It was a bespoke design, made by Daisy Sheldon."
Photography by Claudia Rose Carter
"I found Claudia's work on a wedding blog and instantly fell in love. Claudia's website was honest about not taking posed, traditional wedding photos, but more natural photos and that was exactly what I wanted. I remember emailing Claudia for the first time in tears as I just loved her work and knew I wanted her for our wedding. Learning more about a photographer's style and looking at blogs and other work showed me the style of photos I was after and Claudia fit that perfectly.""As soon as we drove up the driveway of Château de la Côte, after travelling all over France venue hunting, I got teary. It was as if everything I had ever dreamed of was right in front of me. We didn't really have a style, just really laid back, romantic and a celebration of us and those that help to make us happy."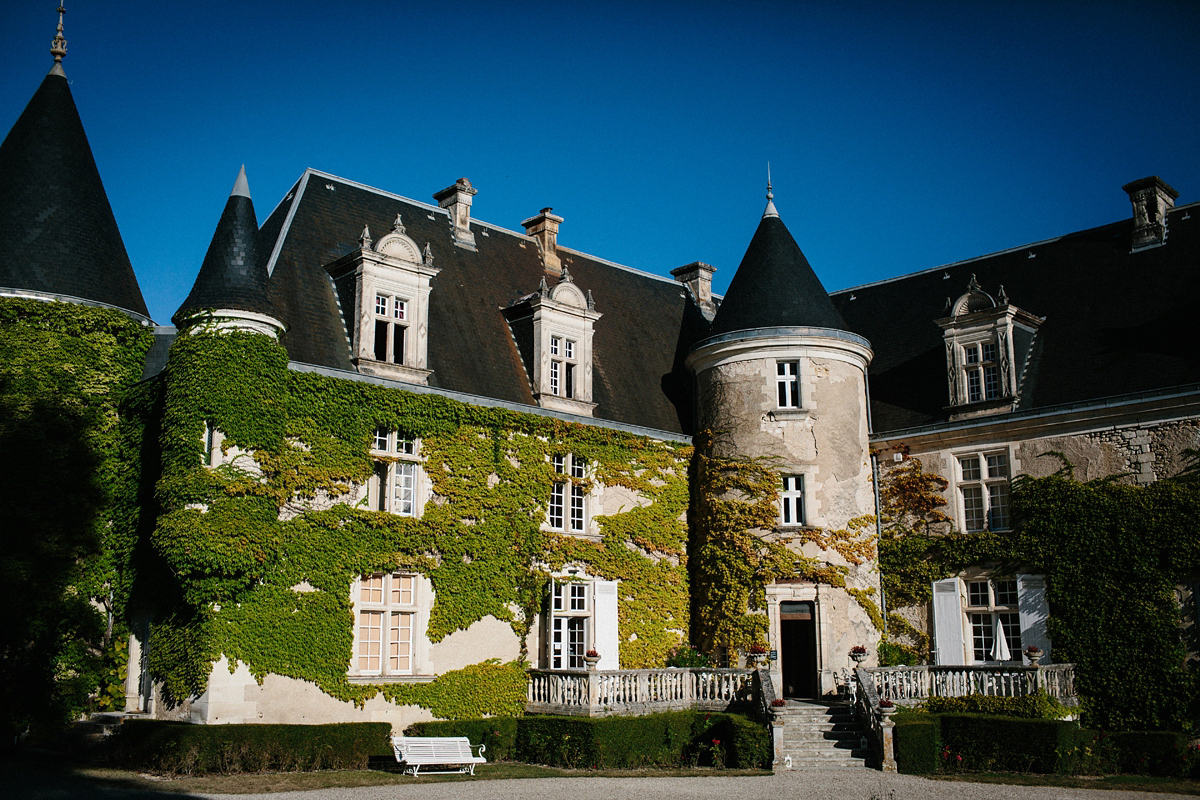 "We hired the whole Château exclusively for six days so we had things planned every night before the wedding day; a cocktail party in the cellar, a BBQ outside, a meal in a local restaurant – so it was all about us having one big party with our close friends and family."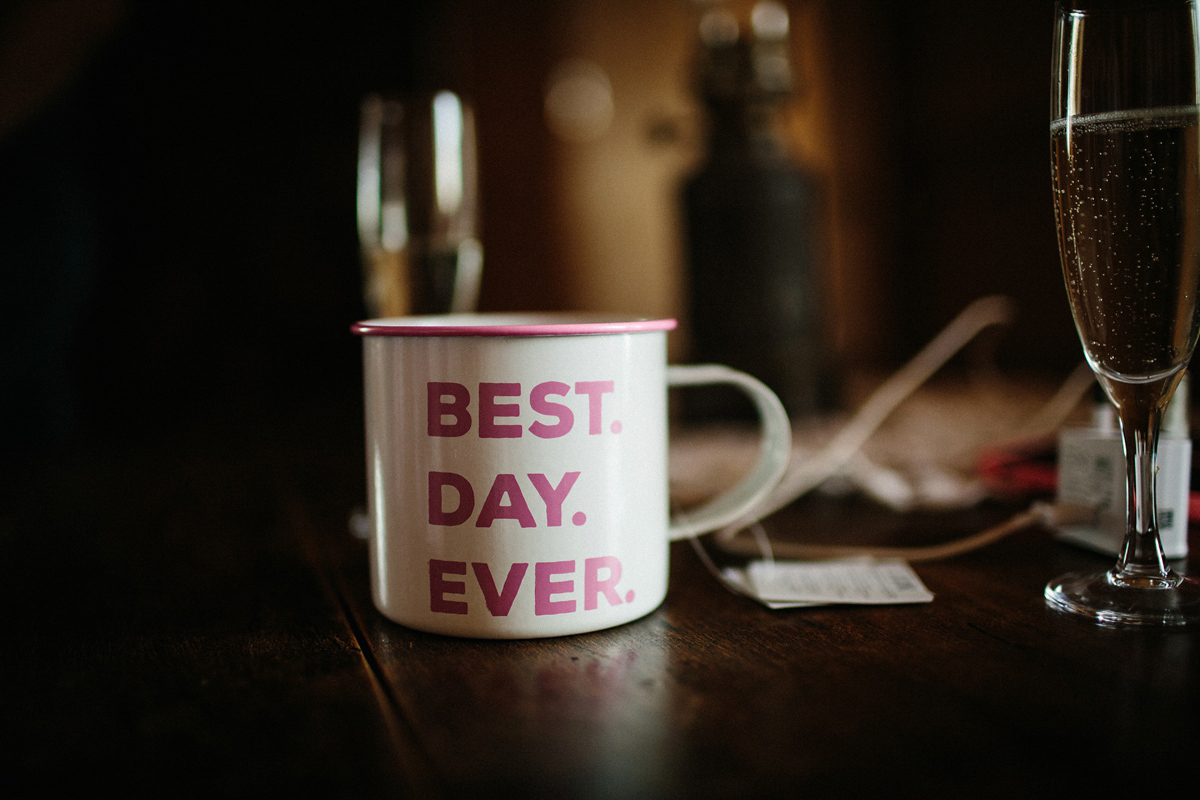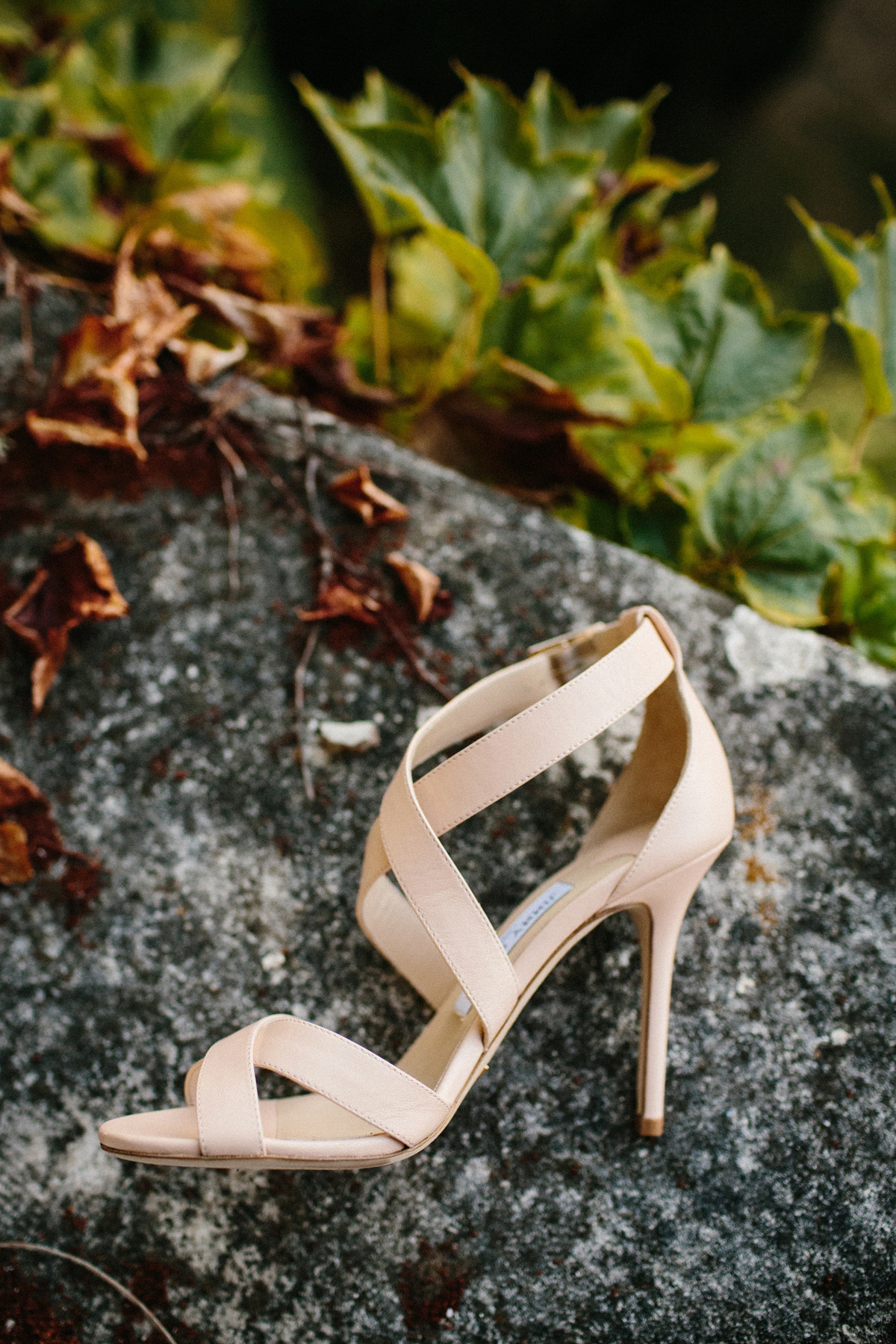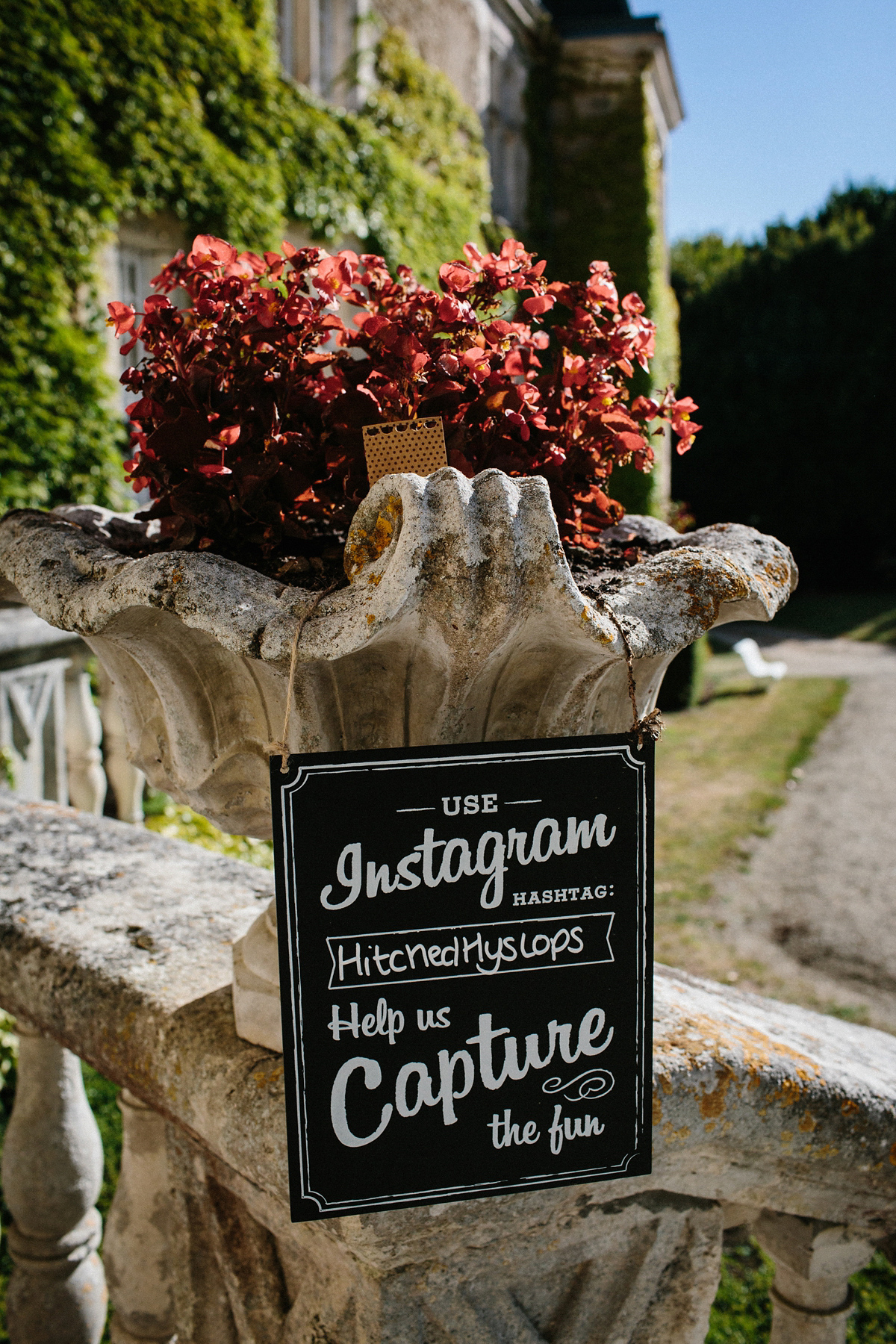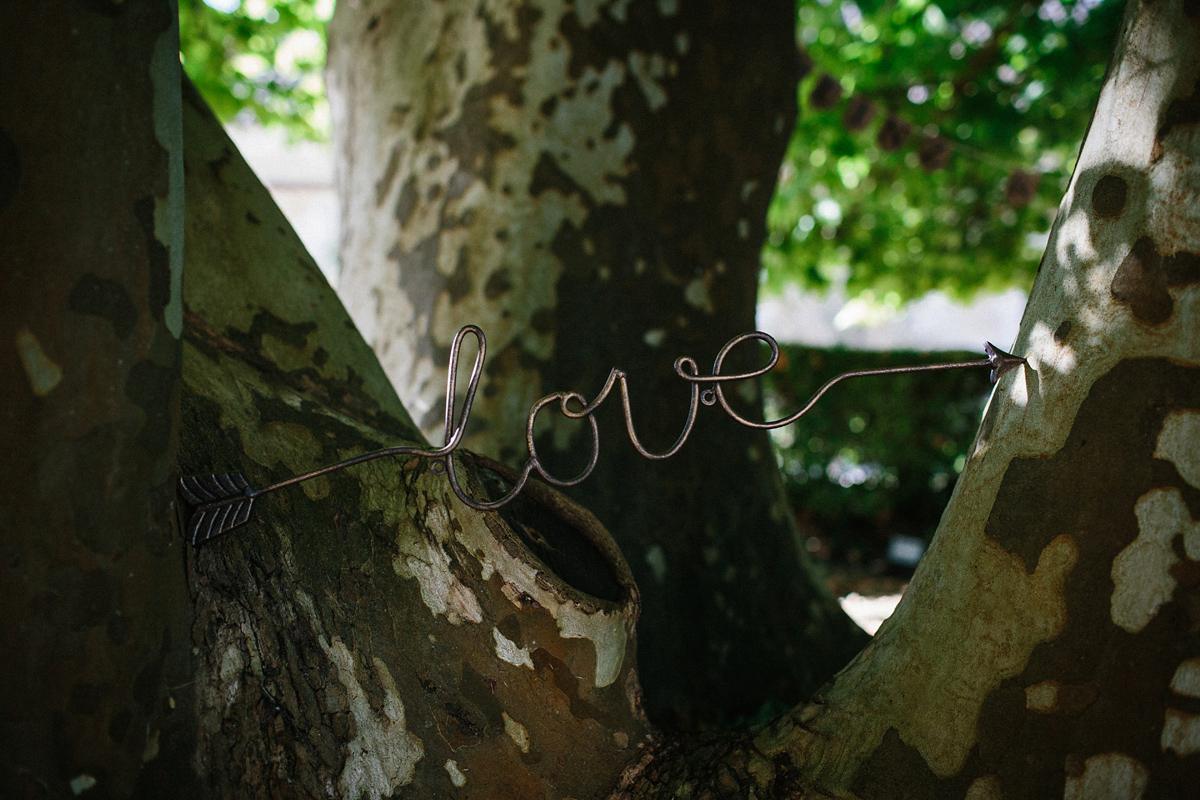 Lynsey had her gorgeously soft, braided, up-do and glowing make-up applied by Jane Emerson, an English lady based in France, recommended to our bride by a friend.
Lynsey chose a romantic, fitted Watters dress, purchased from Serendipity Brides in Weedon, Northamptonshire. After visiting ten different boutiques she settled on this beauty, which she paired with a divine veil created by Daisy Sheldon. I have developed the most major girl crush on this talented lady after lusting over her designs at A Most Curious Wedding Fair at the weekend.
"I knew I wanted a dress that was a bit different to traditional wedding dresses and as our venue was a fairytale Château in France, I knew I wanted a 'wow' dress. I didn't get that 'the one' moment though. I wore my scent, Chanel, and personalised, custom-made Jimmy Choos with our wedding date on the bottom. My hair accessory was my something borrowed from my friend."
"My parents surprised me with a diamond bracelet to wear on the day. My earrings I designed and had made were my 'something old' and 'something new.' They were diamond and pearl earrings made from a tri diamond ring my parents bought me when I was younger, but I no longer wear, so the diamonds were used in my earrings. All custom made at Vault 88."
"My mum made the most beautiful artificial bouquets for me, the bridesmaids and the flower girl. I wasn't bothered about flowers really but wanted to hold something as I knew I would be shaking. We got the flowers from The Range and they were the exact colours that I was thinking of initially."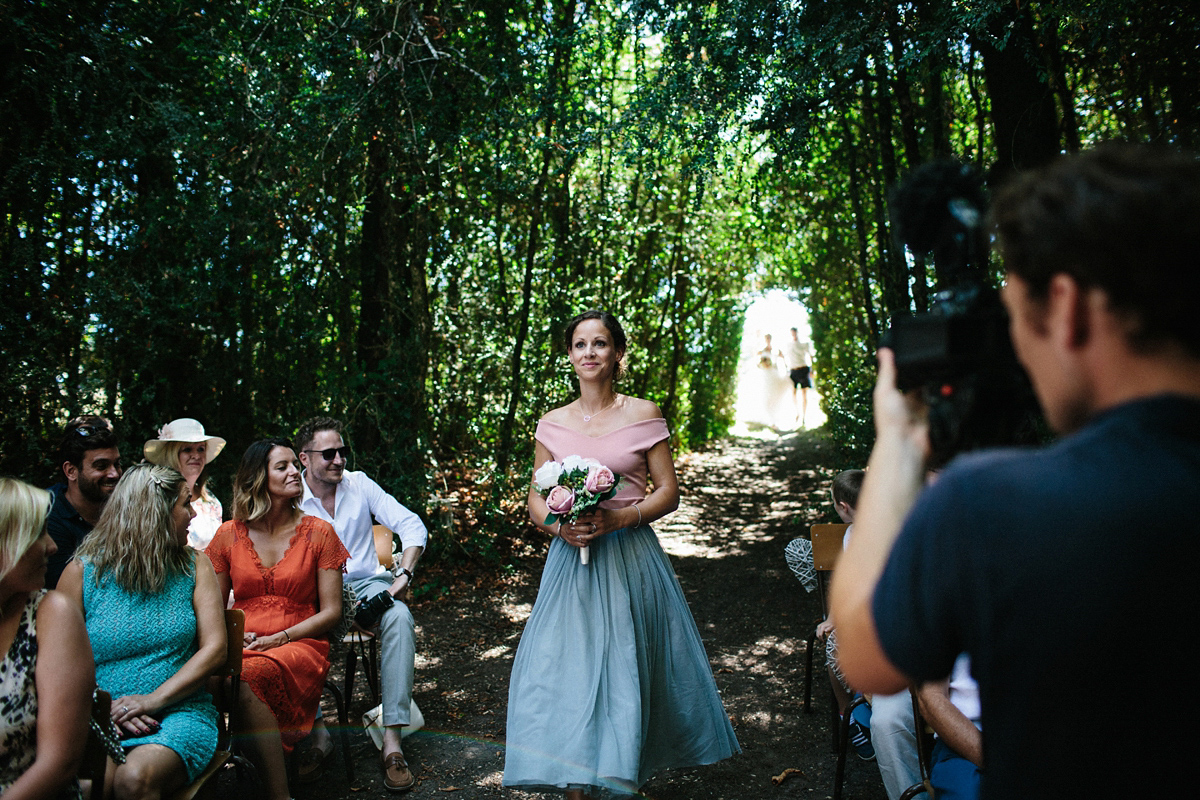 Lynsey chose Katherine Jenkins version of L'amore sei tu to walk down the outdoor aisle to, and booked George Smith Musik to serenade their guests throughout the day. The lovely couple tailored their vows to include their favourite saying, with a good old dose of humour thrown in for good measure.
"My dad walked me down the aisle and my brother in law conducted the service. I was so emotional walking down with my dad by my side, heading towards my husband to be, knowing that my brother in law was going to be joining us together in a lovely service. Walking down the aisle, seeing how Ricky and our guests had decorated the area and seeing Ricky for the first time…I got lost in the moment and have no idea what was going on around me. I just knew I wanted to get to Ricky and marry him."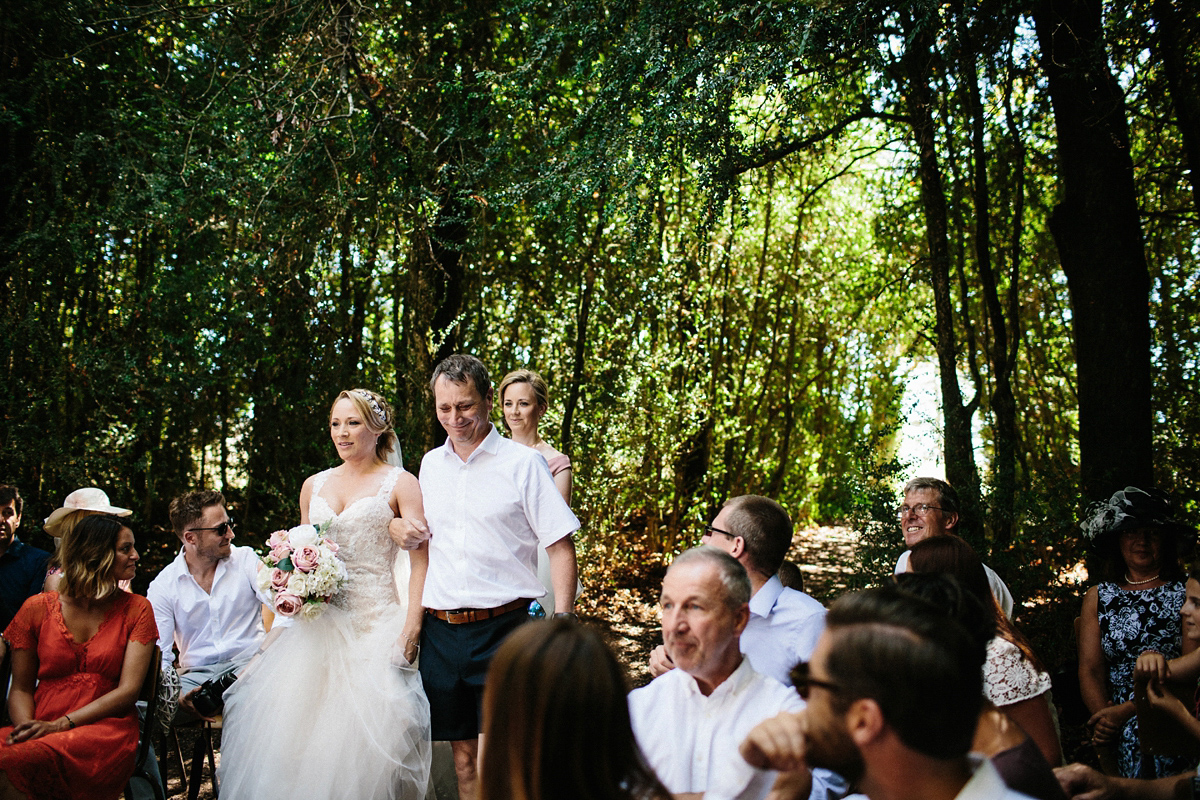 "We tailored our own vows and both ended them with 'and I will love you forever and ever…amen'. I added a little bit of humour to mine, which really put me at ease on the day and also got a few laughs:"
You are the most incredible man I have ever known, and you make me feel amazing every single day, I am so excited, and completely surprised to be lucky enough to be standing here with you today, marrying Ricky Hyslop. You are the love of my life, my best friend, my soulmate, my everything and these things I promise to you…
I promise to celebrate with you, encourage you, to always believe in you and to always be proud of the man you are, and who you are to me.
I promise to always be your partner, your best friend and your number one fan.
I promise to always listen to the words you speak, and listen even harder for the ones that you don't.
I promise that from this day forward I will always love, honour and respect you, I will always stand by your side and there is nothing I won't do for you for all of my life, I will live for you.
I also promise to really try harder at doing my jobs and cleaning the house.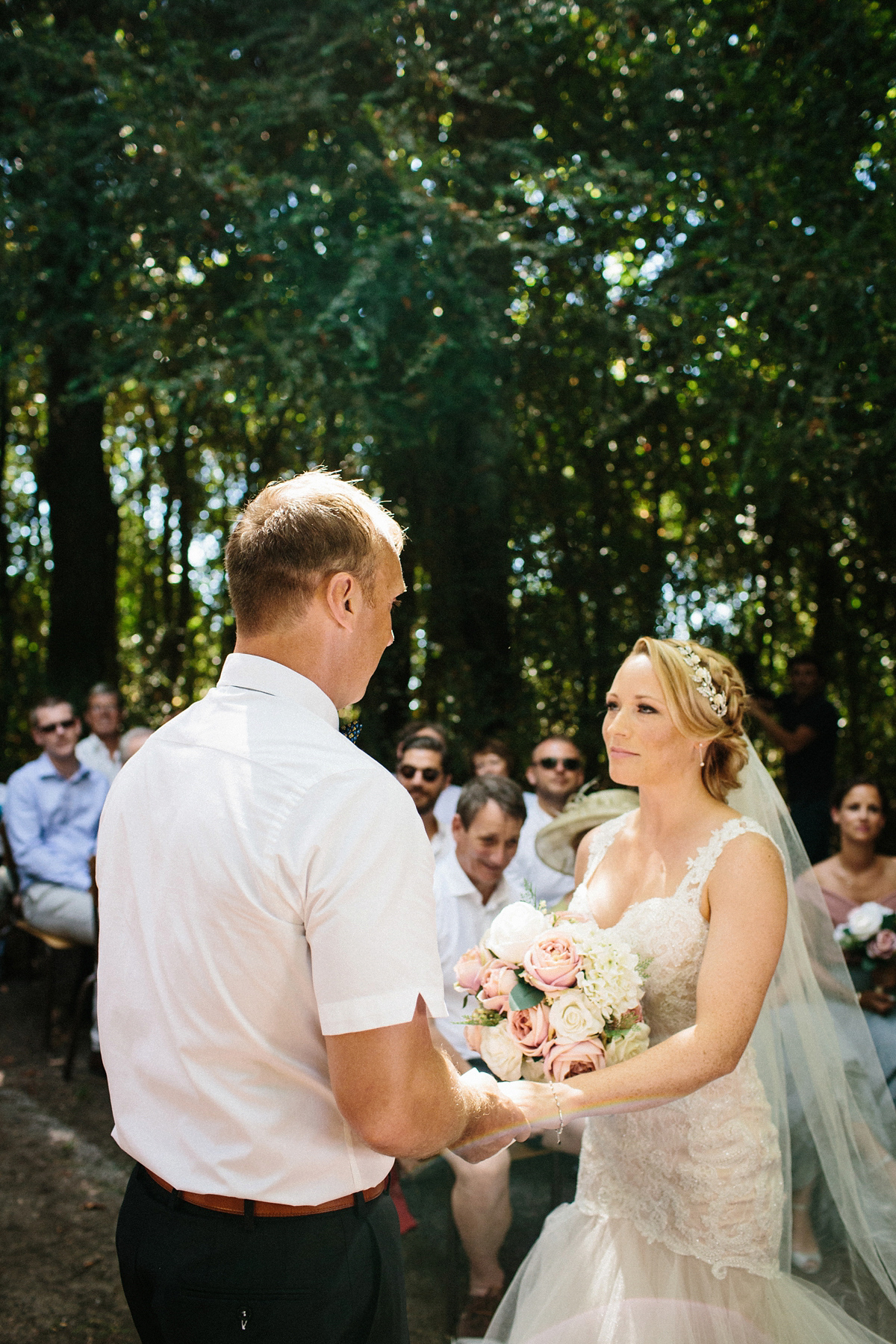 Unbeknown to the bride, her brother-in-law-cum-celebrant asked one of her oldest friends to give a reading during the ceremony, and Ricky's sister also recited an extract from Tom Odell's Grow Old With Me – the words perfectly reflecting how the couple felt for each other.
"Ricky designed my engagement ring as well as my wedding ring. I didn't see my wedding ring until he presented it to me after saying his vows. My parents love that Ricky went to 'the family jewellers' to design the rings. My dad bought my mum's eternity ring from there so when Ricky came to thinking about designing my engagement and wedding rings, there was only one obvious place to go – Vault 88."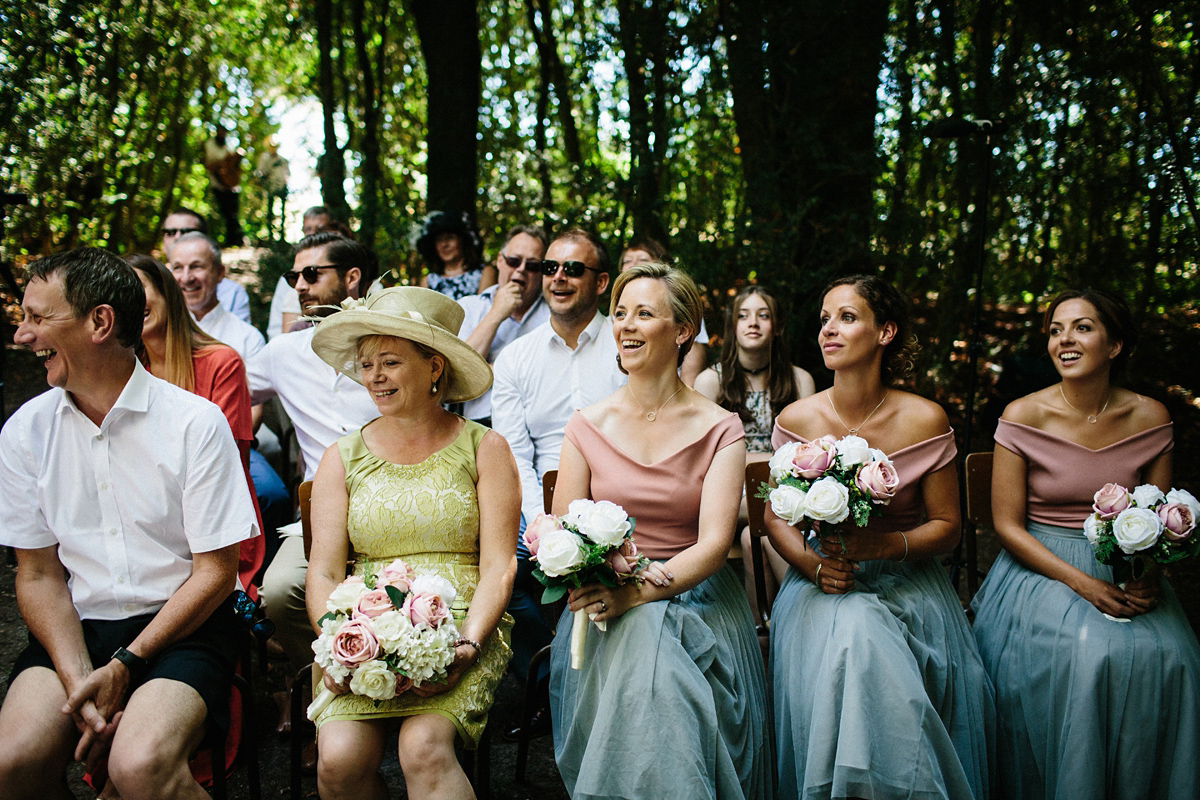 Ricky played the über-cool groom card in his JS Tailoring ensemble of shirt and shorts. The groom had the wedding date embroidered into the pocket of his shorts, his laid back outfit finished off with a TAG Heuer watch from Steffans Jewellers in Northampton, a gorgeous gift from his fiancée. Lynsey's best girls rocked Boohoo tops layered with ASOS skirts and carried personalised clutch bags from HA Designs.
"Ricky and I met in prison! Ricky was working in the job he does now and I worked for a crime reduction charity. We realised that we were from the same small town in Warwickshire and knew some of the same people, but had never met each other. We got engaged in July 2015 and got married in August 2016."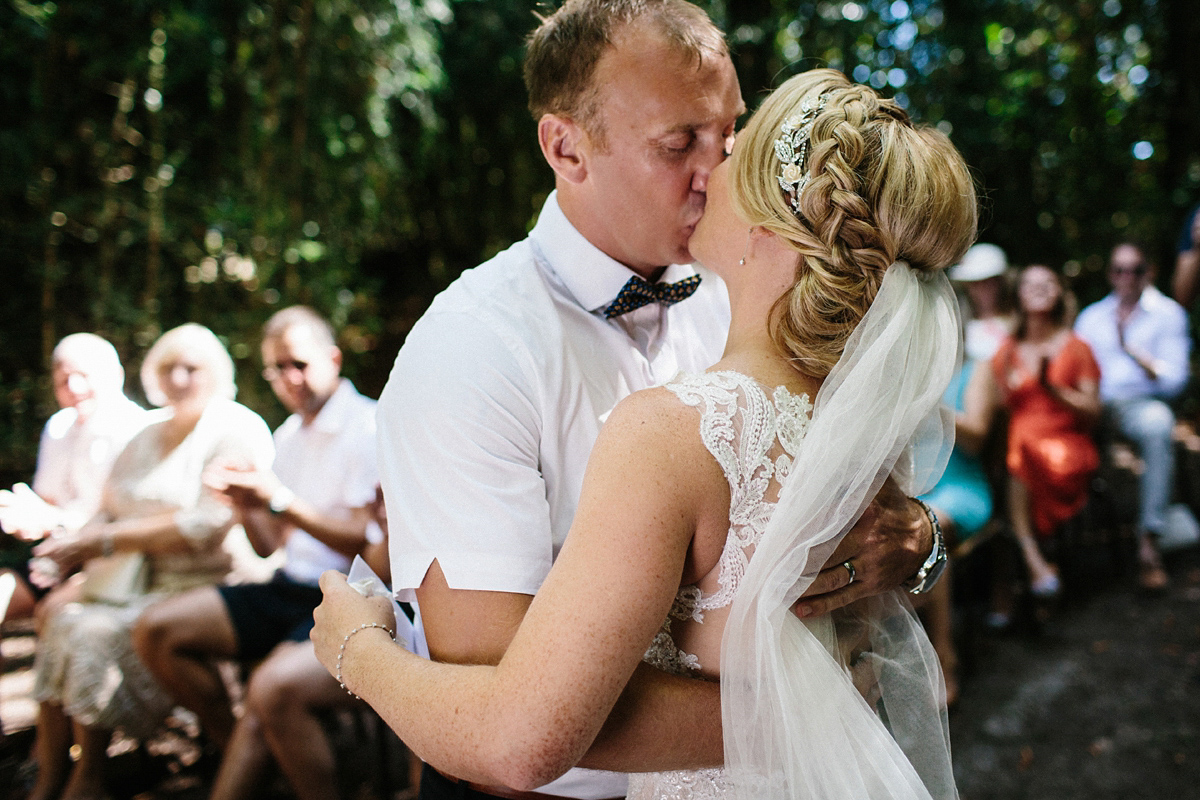 "Ricky is the master of amazing surprises and one weekend he told me he was taking me away. We love Chester and he took me to a beautiful spa hotel there. We went for dinner then he surprised me with posh tickets (with a picnic and prosecco) to an open air theatre production of Romeo and Juliet under the stars. Afterwards he took me to the ruins in Chester that were all lit up beautifully and got down on one knee. We then went back, drank champagne and started looking at places in France to get married – we were excited to start planning from day one."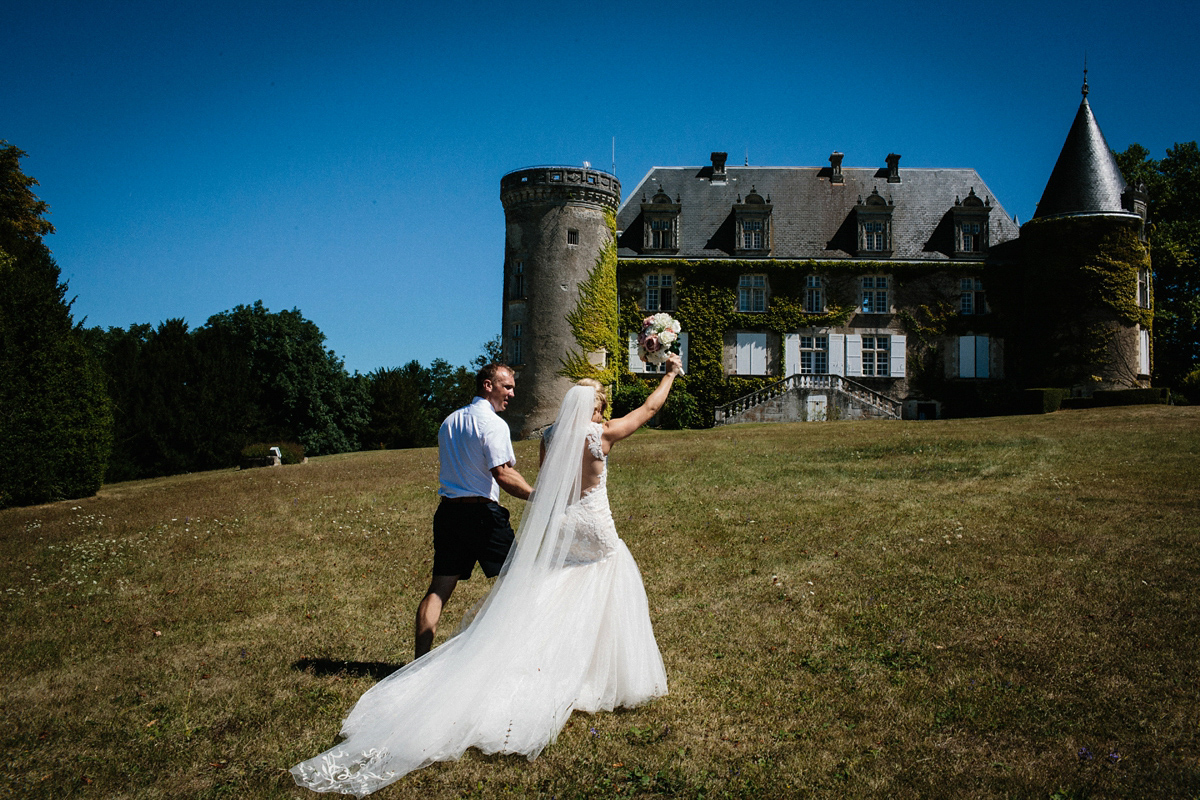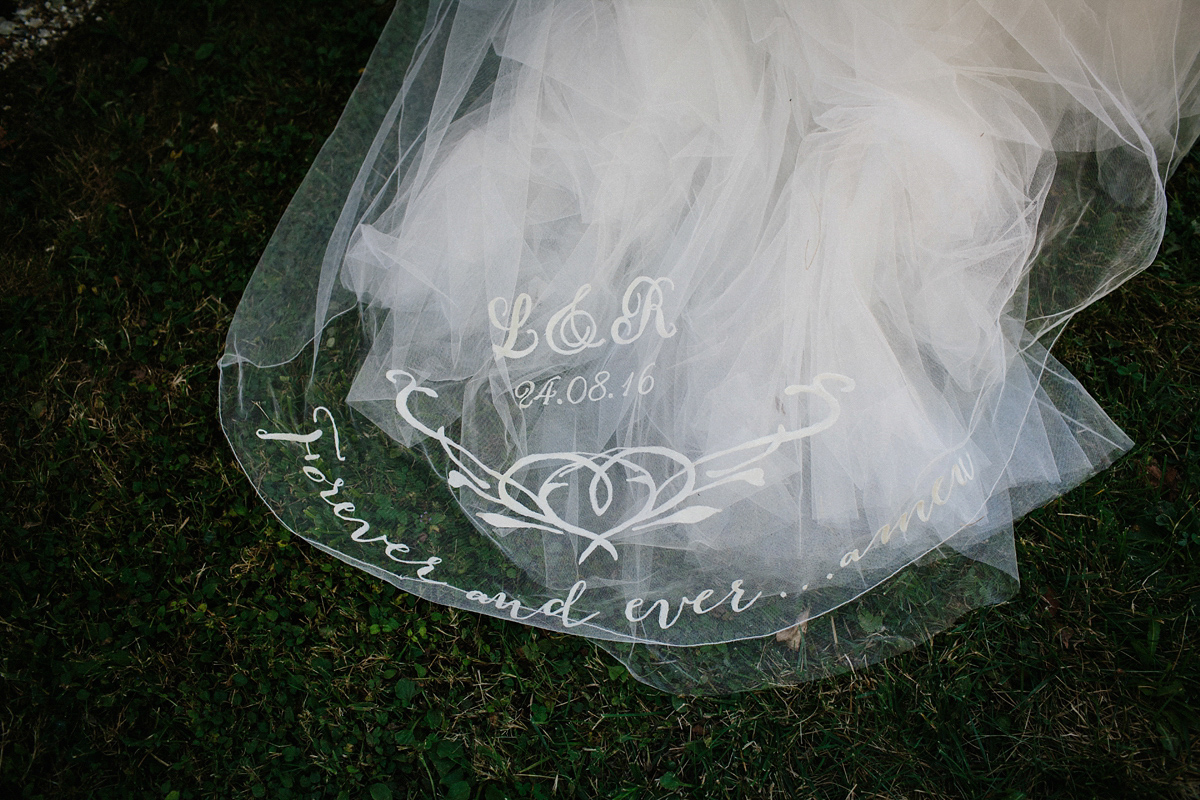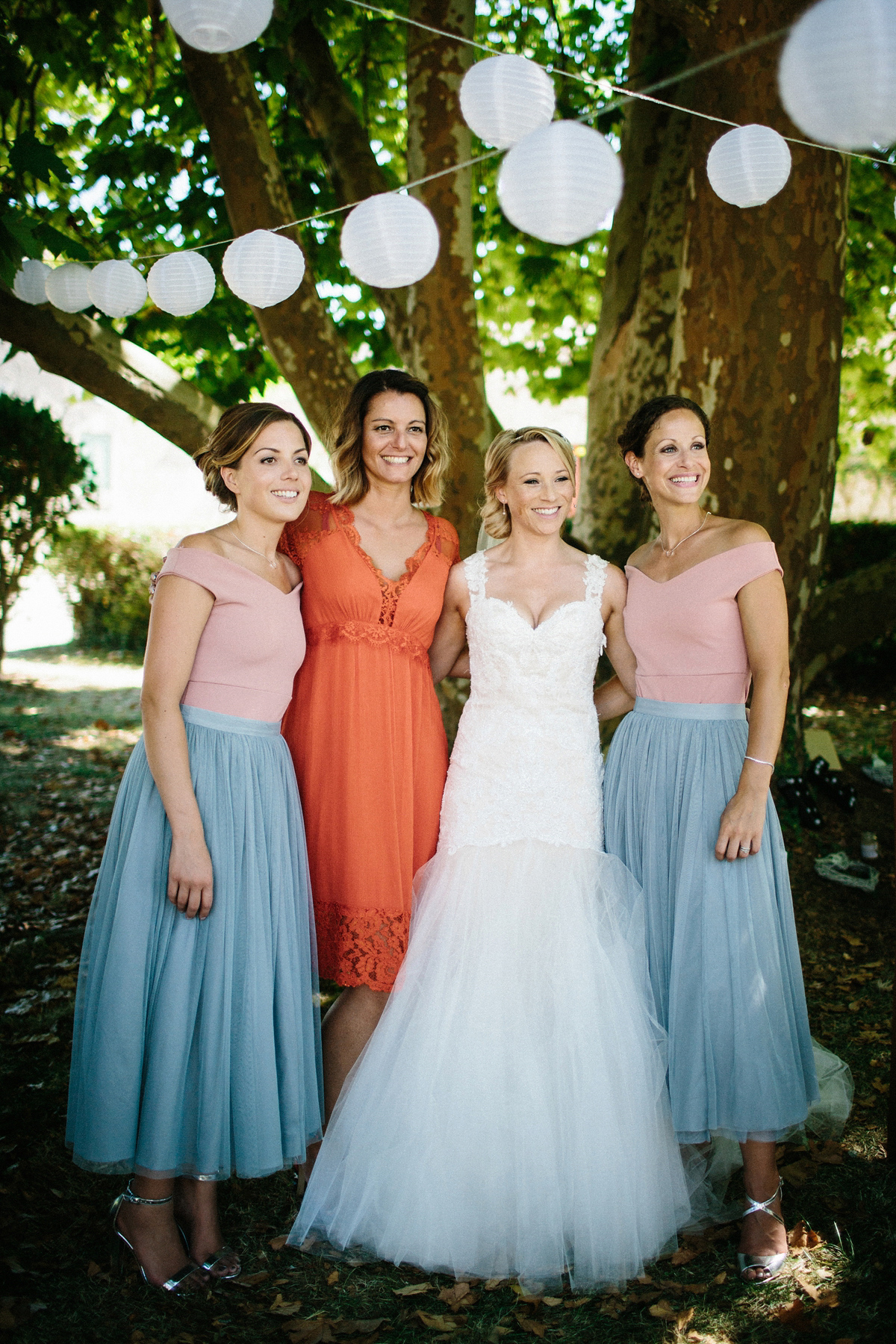 After the ceremony the newlyweds were directed to their room, where Lynsey's bridesmaids had decorated with bunting, personalised confetti and champagne glasses. How sweet! The lovebirds were then announced to their family and friends as the new Mr & Mrs to the sounds of George Smith Musik playing One Day Like This by Elbow, before slipping away for some delightful golden hour shots with the unbelievably talented Claudia Rose Carter.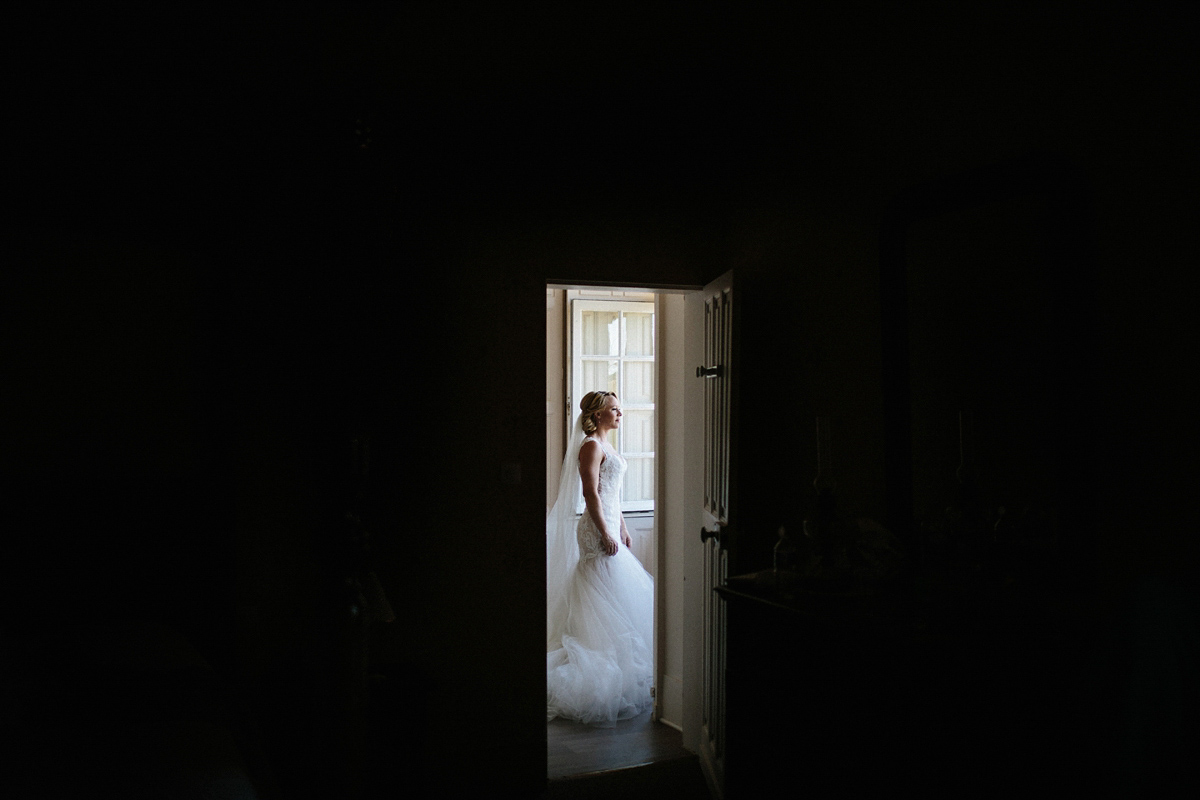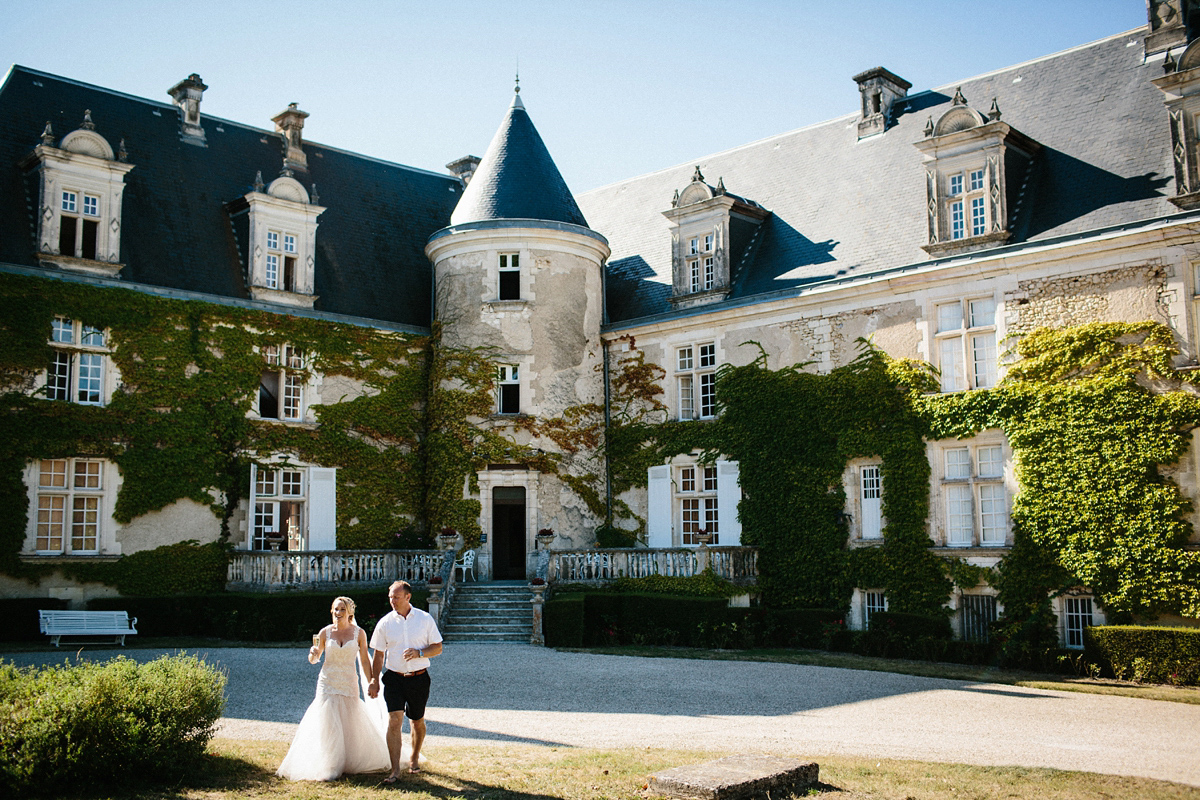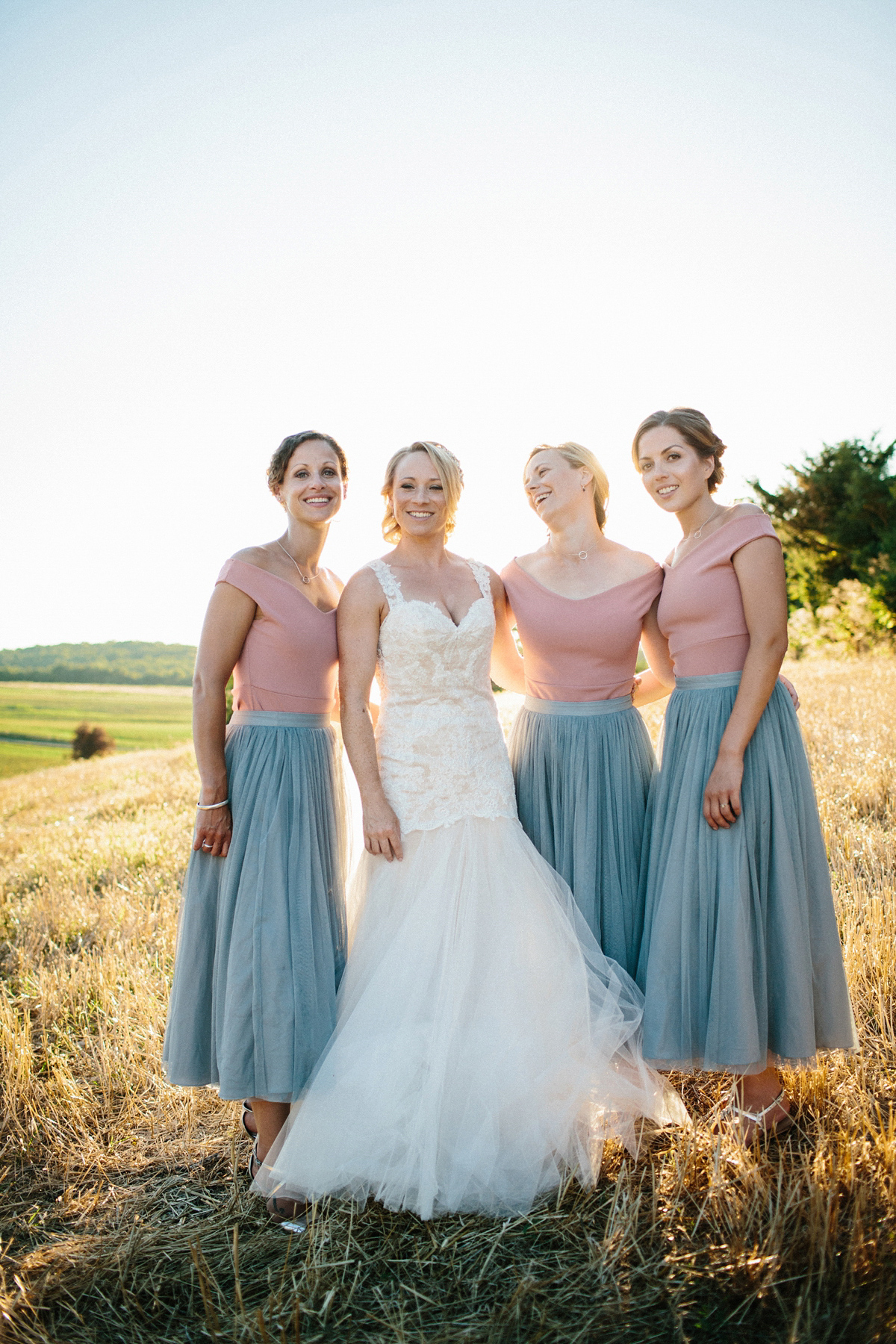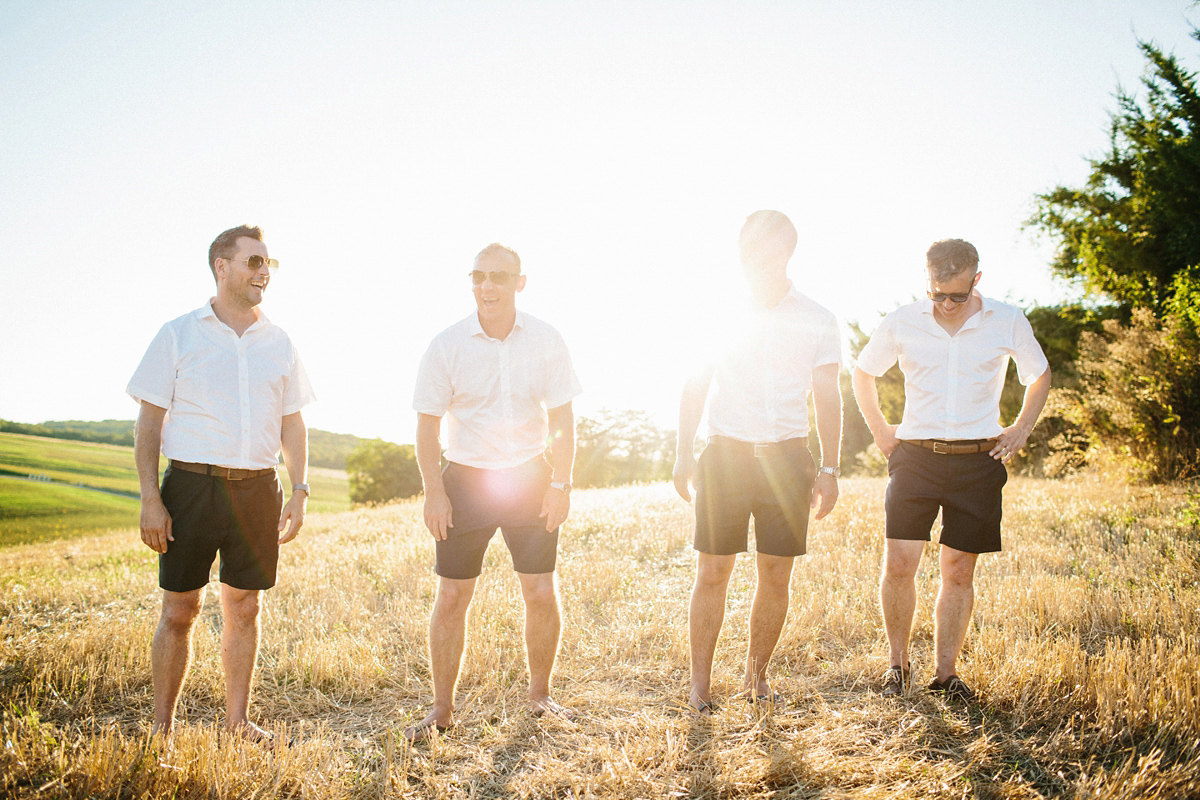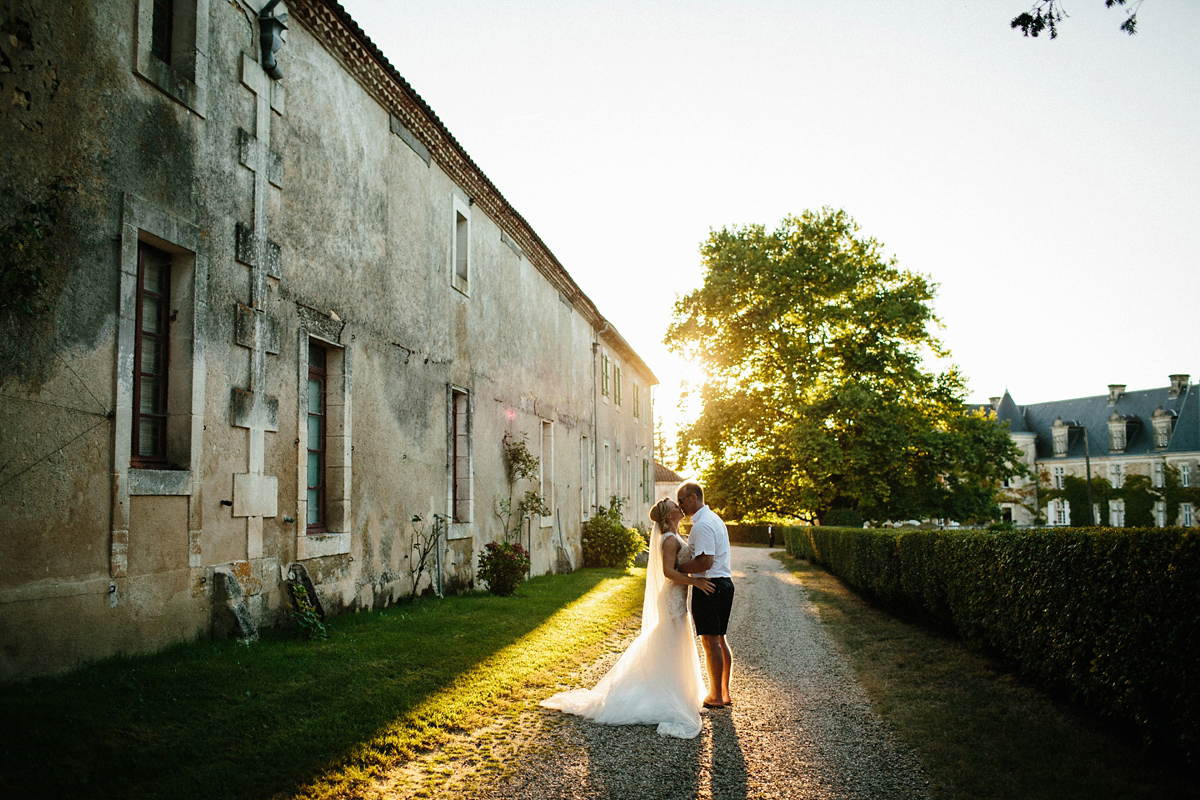 "We had a traditional croquembouche cake with 90 choux buns made by the Château – it was amazing. Our table plan was comprised of labels tied to empty wine bottles. We had a large ceramic wine barrel filled with red wine and empty bottles on the table so our guests could just go and fill up on wine when they had run out."
"My brother-in-law also made Limoncello and Strawberrycello a few weeks before the wedding and each guest had a mini bottle with a personalised cork label on it. They ended up being mixed with prosecco later in the evening to create a 'HitchedHyslops' cocktail."
"We had a day band called George Smith Musik play before the ceremony, for the recessional song and during the cocktail hour. They were amazing and the most perfect fit for the day. They played All You Need Is Love by The Beatles as our recessional song (which starts with the French national anthem!)"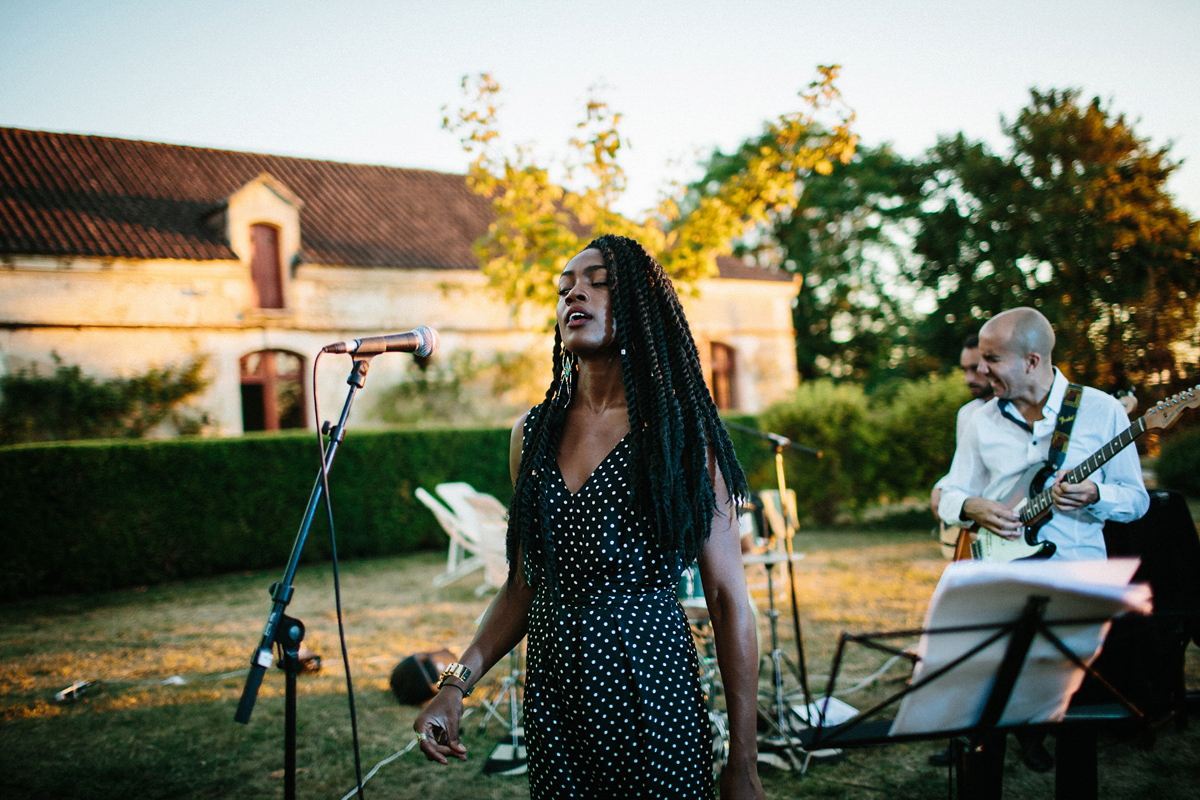 Alanna Crawley designed a suite of stationery featuring an image of the couple's wedding venue, while VM Bespoke made the place names and custom hanging 'Better Together' signs that were used to tie Lynsey and Ricky's chairs together. Fairy lights, personal photographs and rugby position themed tables names created an intimate, laid back atmosphere for an al fresco feast catered by Château de la Côte.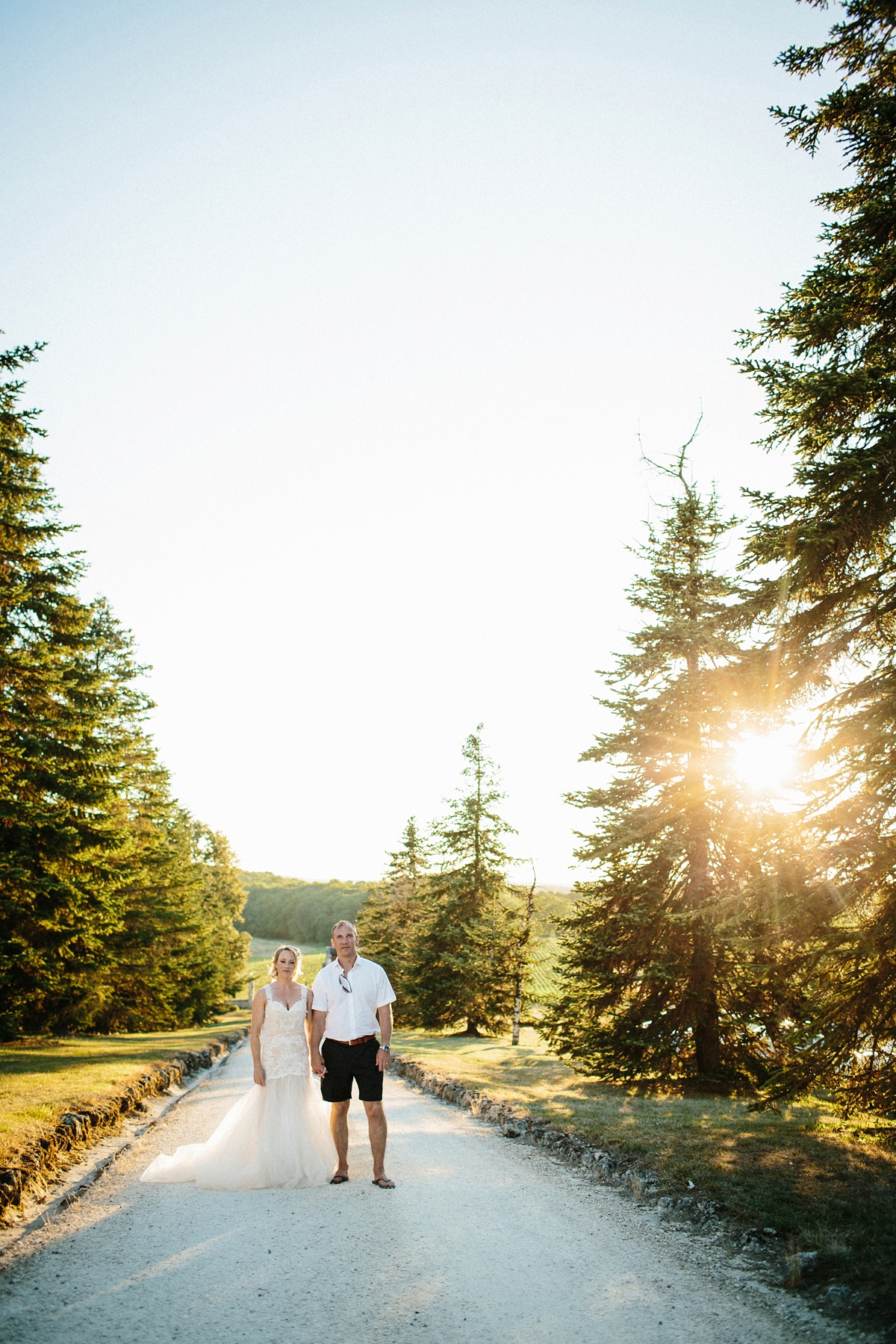 The couple booked their lived band for the evening's festivities through Scarlett Entertainment. I just love that Lysney also had a first dance with her proud papa as well as her new husband.
"Our first dance was to Alanis Morissette's 'Head Over Feet.' It's always been 'our song' so it was a natural choice. We followed that with Ella Eyre's 'Together' but we thought was a bit fast for our first dance. I also had a dance with my Dad to Heartland's I Loved Her First. The words are perfect for a dad giving his darling daughter away. It was a super emotional but beautiful moment."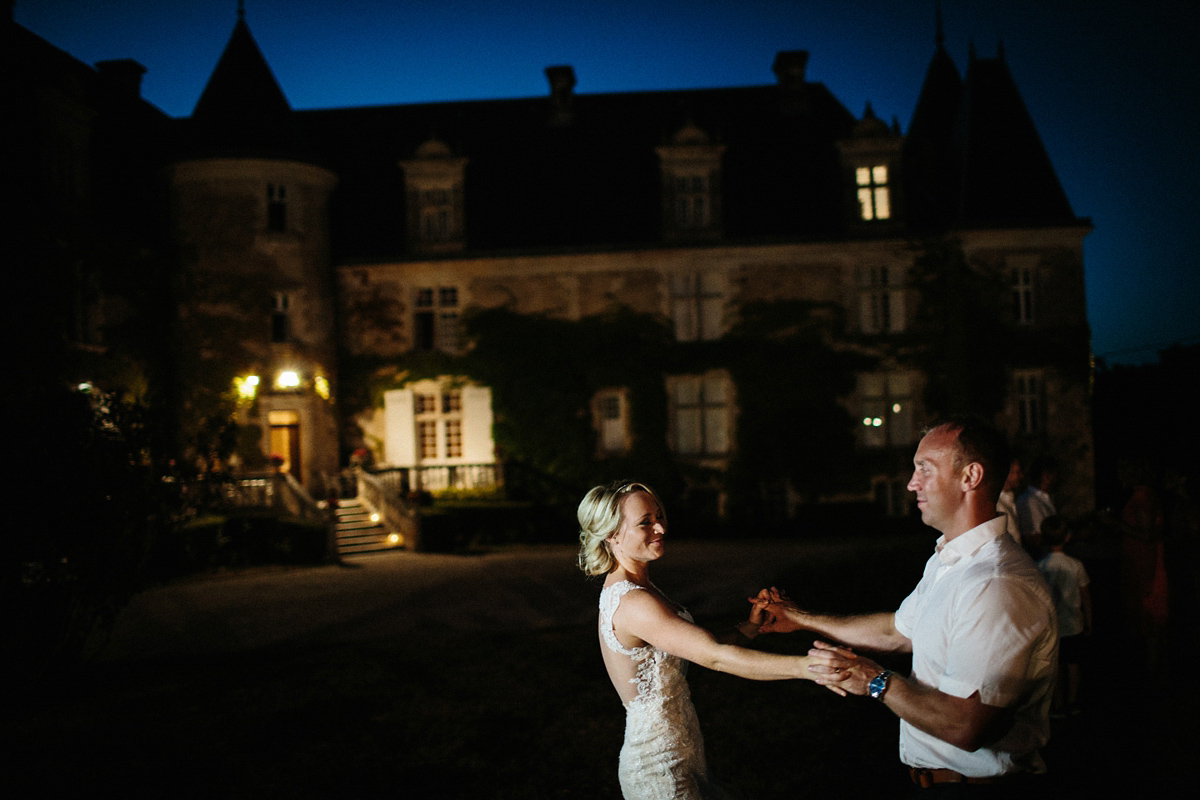 Words of Wedded Wisdom
"I was extremely laid back and my mantra was 'princess for a day, but wife for life.' Remember that the day will be amazing and if you get too stressed beforehand, you'll end up wishing time away. Just relax a bit!"
"Also, if you can hire a place in the south of France during a hot part of the year and have everyone you love with you for the whole six days, you will have the most amazing six days of your life – with a posh party thrown in the middle where you get to wear a beautiful dress!"
You can find more dreamy French wedding goodness on Instagram via #Hitchedhyslops by the way – I can't tell you how grateful we are to Lynsey and Ricky for sharing their romantic destination wedding with us. And of course, a massive thank you too to Claudia Rose Carter Photography for these divine, natural images soaked with sunshine and love.
With love,
Em x