Well, it couldn't be better timing for me to be here with you today talking about gifts, as it's my birthday tomorrow! Can't wait to celebrate, especially as my Aunt has come over from France to join the party. However, this feature is all about the very best new gifts for YOU! Yep, we've invited our friends from wedding gift list company Prezola along to share the pick of the latest and greatest additions to their amazing edit of gifts.
As we've said many times before, Prezola tops our list of wedding gift providers. We love their style; their selection and their service so if you're planning your wedding, Prezola really are the name to know. I'm going to hand you over to the genius behind Prezola, Ali Beaven, who's here to tell us all about their great new gifts…
What new trends are you seeing? What are couples choosing more of?
"We've seen a lot of couples go for bright colours in neon lights like these from Love Inc. along with lots of floral and botanical themed products. There have been lots of planters, prints and patterns featuring plants like these from Graham & Green. On the flip side, neutrals are also big with the Hygge trend still going strong. Couples love to fill their gift list with lots of throws, cushions and candles to keep their home snuggly and warm."
Are there any new brands that you're really excited to welcome to Prezola?
"We're always adding new brands to the site, we love getting new products to keep things fresh and exciting for our couples. We've recently just launched our partnership with Soho House's new homewares range, Soho Home that is proving to be very popular with couples. We've also launched our own brand, Ali&Co, created by our own co-founder who used to be an interior designer and it's already on hundreds of lists which we're really excited about!"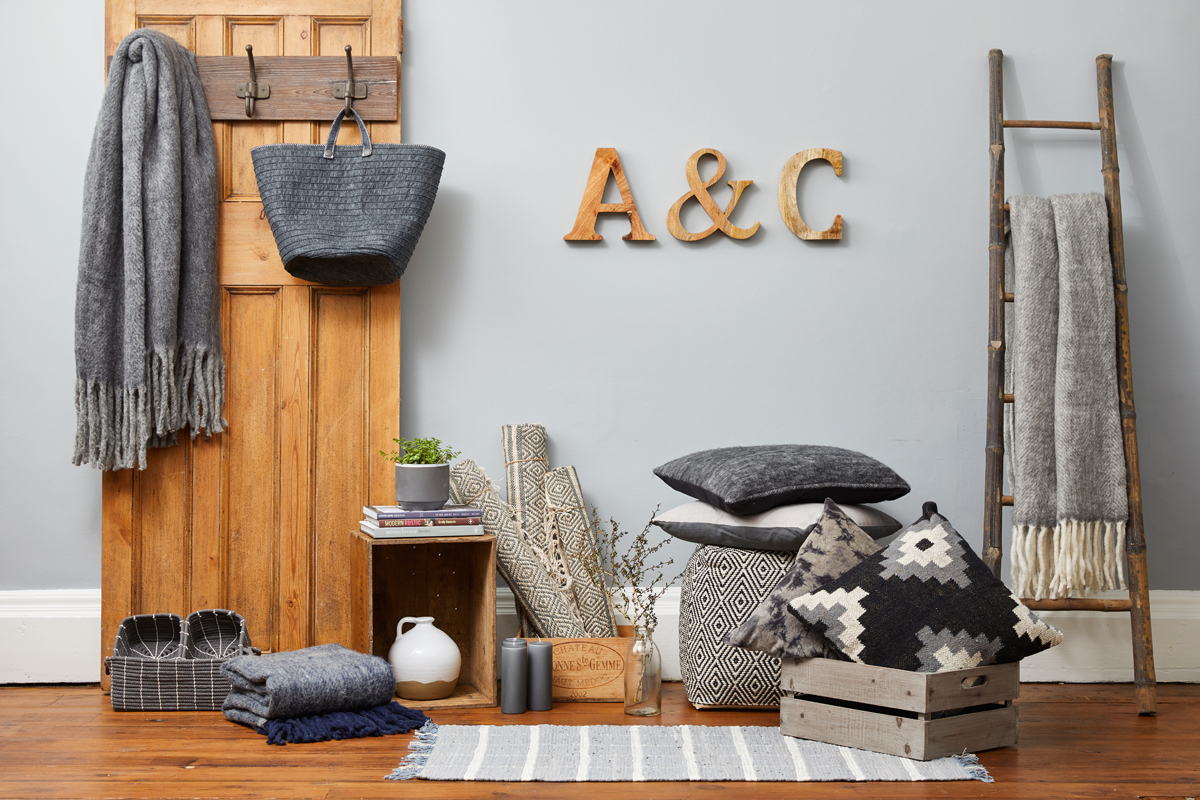 Summer is (hopefully) on the horizon – are there any new gifts that are perfect for summer weddings?
"Gift lists should always include gifts for every season since it's to help create your new life together and there are some gorgeous gifts for summer. The LSA Gin Set comes with everything you need for gin o'clock and you can relax in the sunshine with the Plum & Ashby deckchairs. For when the sun goes down, we have a few fire pits on site, which are great for when friends come round and the marshmallows come out!"
For couples looking to put some really special items on their list, what should they be looking at?
"Definitely the gifts that have the potential to be heirlooms. Vases, ornaments, glassware and 'wedding china' that comes out at special occasions all make the cut and we have some great traditional brands for this like Royal Doulton, Vera Wang and Wedgwood along with modern brands like The White Company, Jamie Oliver and Sophie Conran. Bespoke gifts that remind you of the wedding is also a great choice such as Mr & Mrs mugs or a print with your initials – even a map of your honeymoon destination will provoke memories of the big day."
Summer means holidays and honeymoons – tell us a little bit more about Prezola's options for post-wedding getaways
"Not only do we have a great selection of suitcases, beach towels, experiences and travel books on site for inspiration, but we also have our popular honeymoon fund option. By upgrading to a Premier Plus account for a one-off fee of £59, couples can create bespoke gifts such as snorkelling for two, swimming with dolphins or flight upgrades and guests can contribute to your honeymoon. We give you complete flexibility, so you can plan your honeymoon bit by bit with varying prices, and guests don't feel like they're giving cold, hard cash – they love to help create an unforgettable trip."
Is there anything else new from Prezola?
"Don't forget, if you sign up to Prezola before May 31st, you'll automatically benefit from Prezola Rewards. Earn £1 to spend on extra gifts for every £10 guests spend on your list. So that £100 casserole dish means an extra £10 for you to spend on site! Sign up today for free!"
To find out more about Prezola, the brands that they offer and how Prezola works, just take a look at their brilliant website. Of course, you can always contact the team on [email protected] or +44 (0)800 488 0082 or get in touch via the contact page on their website.
Love,
Tamryn x