Well my lovelies, today is definitely a good day and I'm smiling as I'm writing this. You see, sometimes images land in my inbox that literally take my breath away and today, I get to share them with you. It's such a pleasure to introduce you to the truly exquisite new collection from independent wedding dress designer and maker, Kate Beaumont.
Before I tell you more about these wonderful dresses, I should introduce you to Kate herself. Kate studied fashion at university but, after graduating with a First, she took a year out to travel and then started working for a charity. However, when a best friend asked Kate to make her wedding dress, Kate realised that designing and making bespoke wedding dresses was something she loved.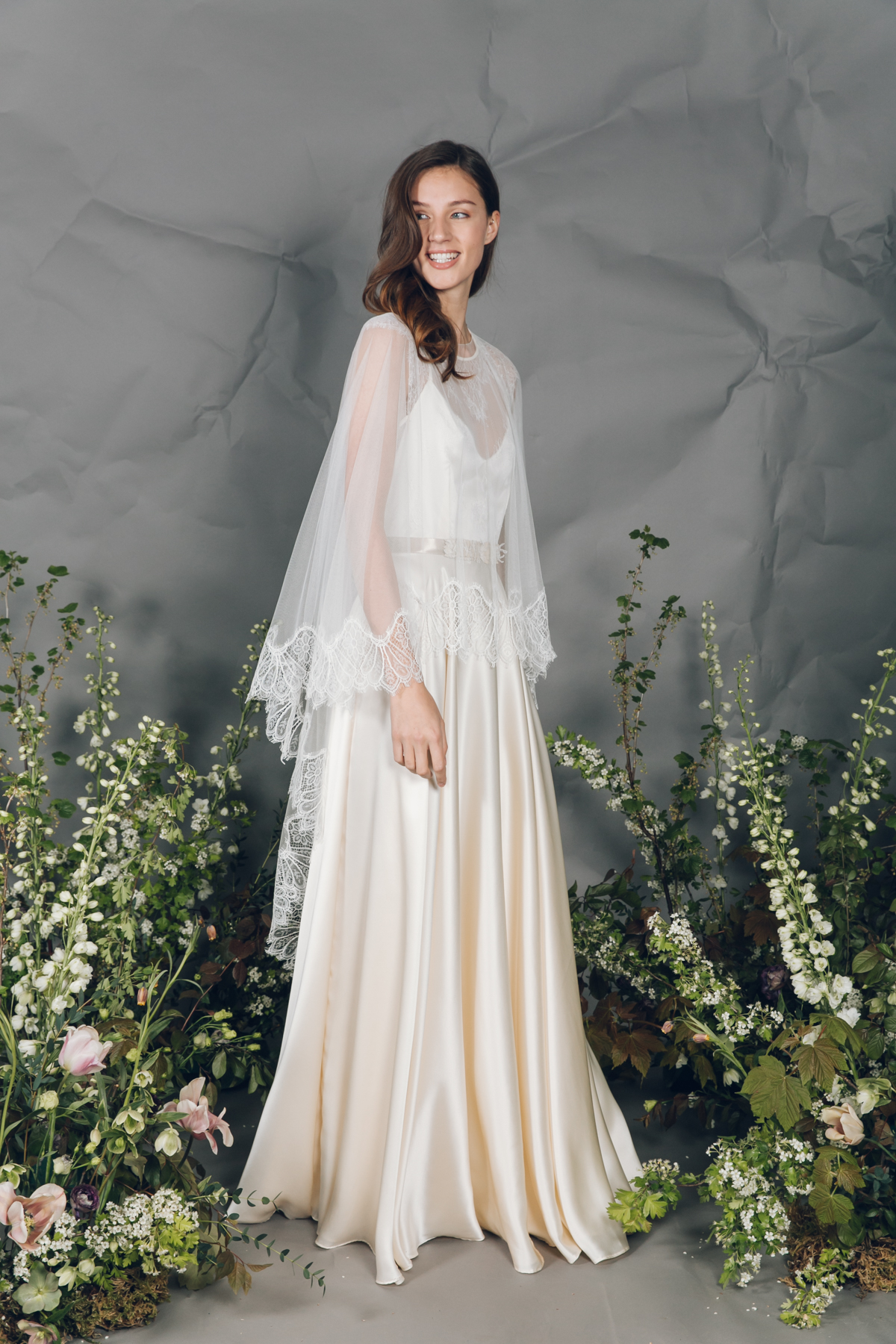 Kate hasn't looked back since and recently has moved into her new Sheffield studio. Housed in a converted cutlery factory, it's the perfect place for Kate and her small team to make dresses and meet brides.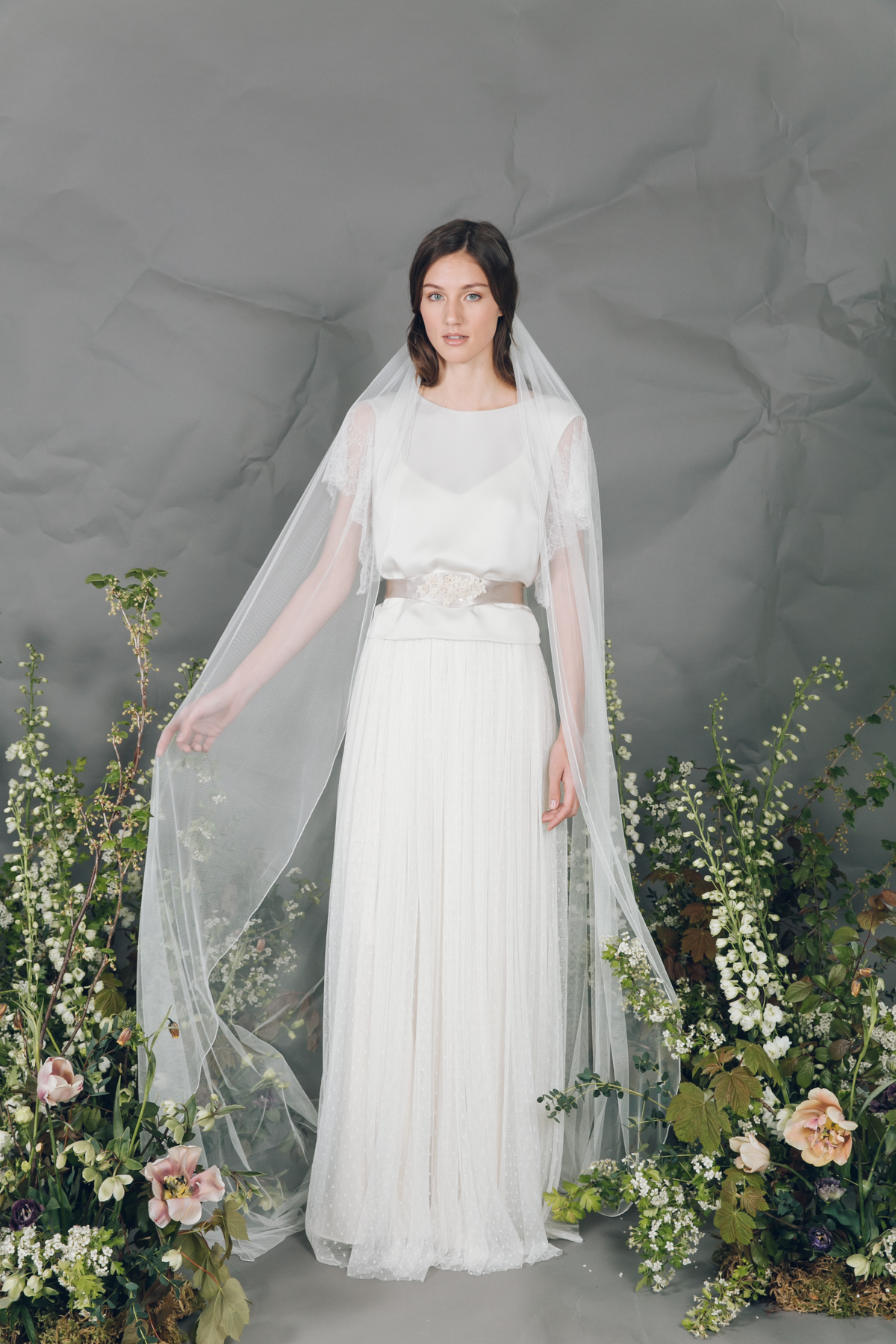 So, now you've met Kate Beaumont, let me hand you over to her to tell us more about the beautiful new collection:
"My new collection is very much a continuation of the last one: soft, romantic, elegant and understated. I've opted for luxurious fabrics in a refined palette of ivory, oyster and silver tones that look great and feel fantastic on. I've remained focused on how brides will feel wearing their dress on their wedding day; everything is super-comfortable and unrestrictive, lined with silk so feels deliciously soft against the skin."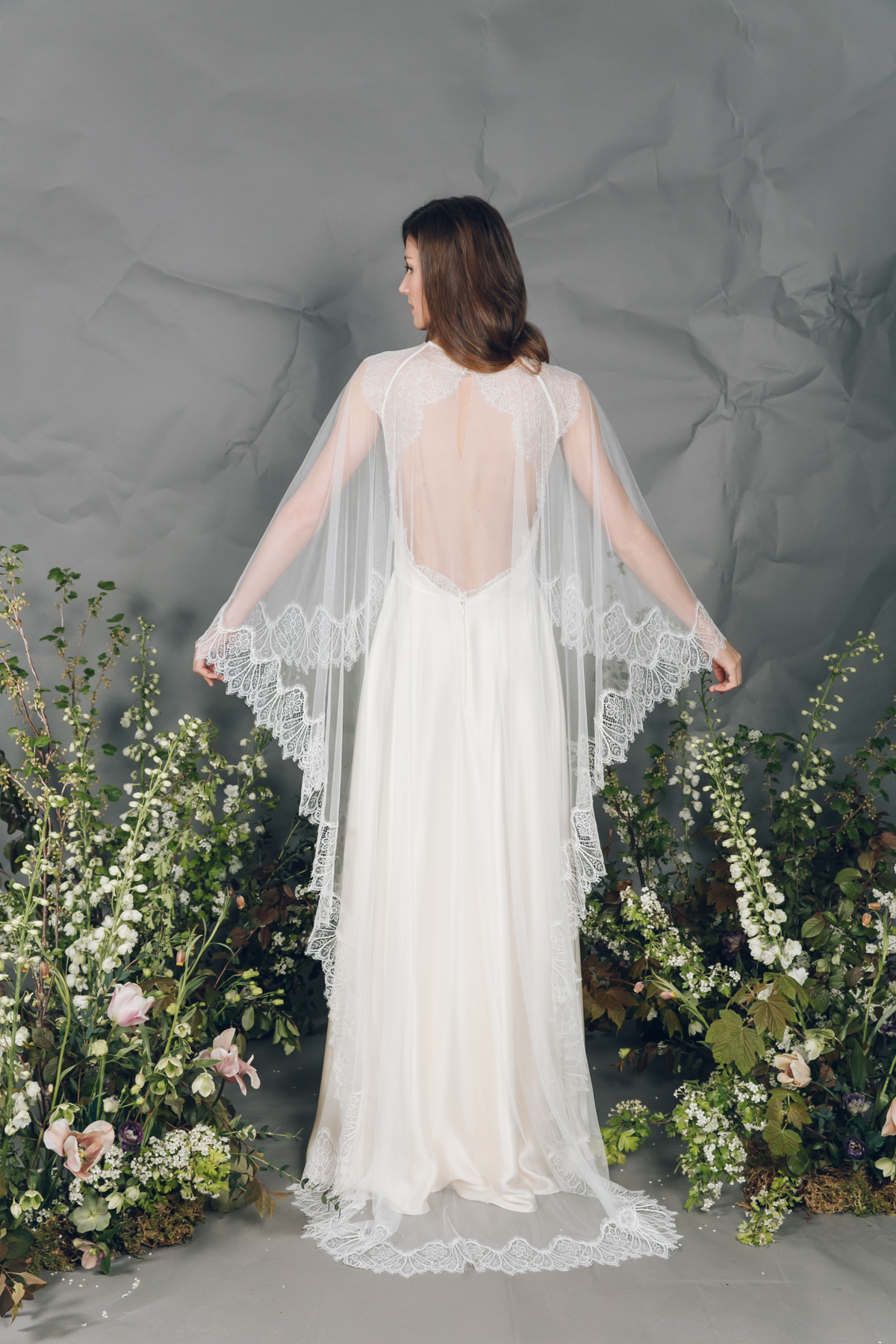 "The made-to-measure nature of my work means that I really get to know each bride – I do every consultation and fitting – and these incredible women are my main source of inspiration. I remember the feedback I've had from brides when planning out a new Collection, and try to ensure that the final designs offer enough variation to please as many people as possible, while remaining true to my own aesthetic. Designs are still fully adaptable by brides – sleeves can be added, necklines altered and fabrics changed etc."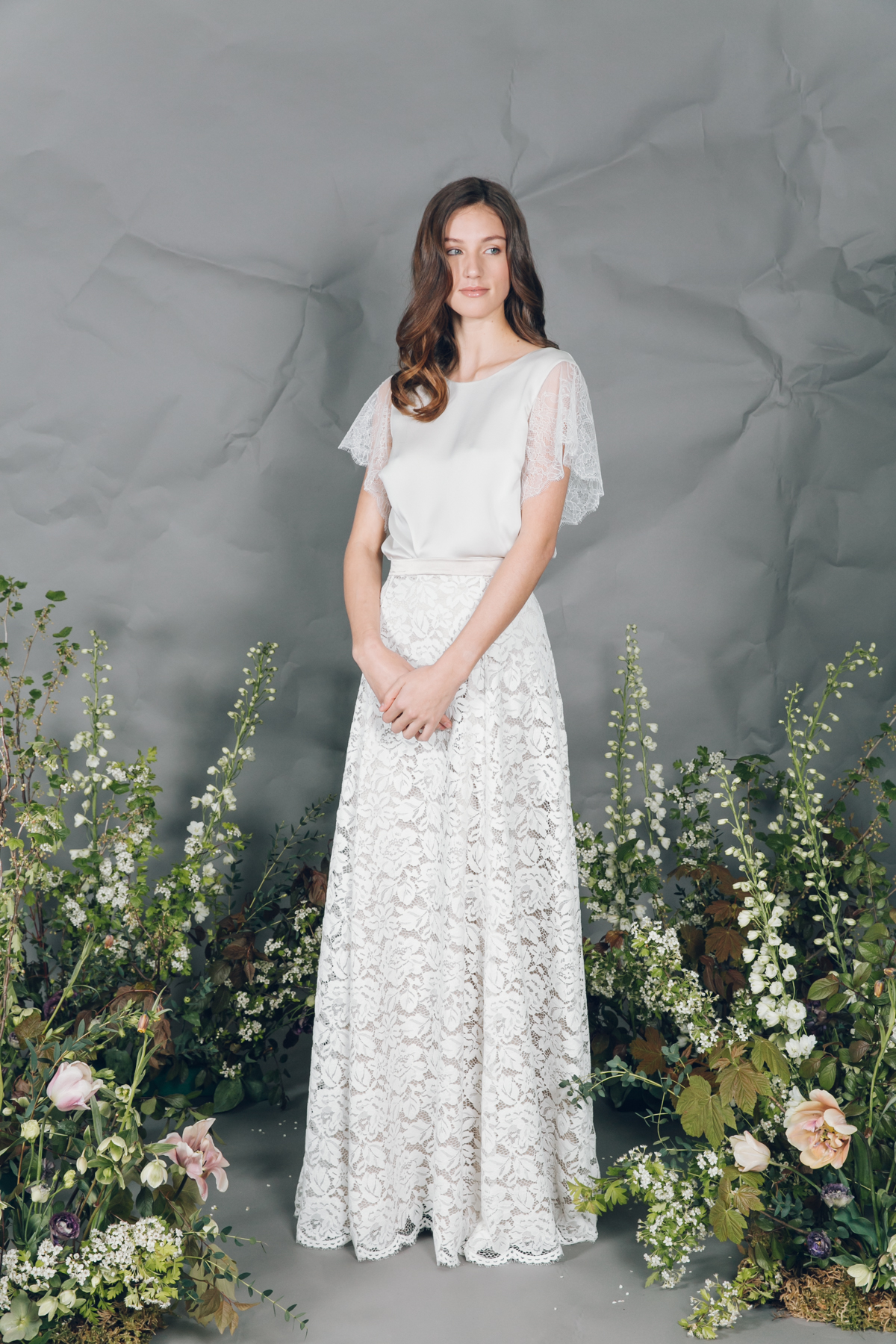 "I haven't tried to create a range of dresses that are perfectly of the moment, but rather continued to produce gowns that are timeless and romantic, and sit comfortably alongside my previous collections, which remain available to order at my studio."
I absolutely adore Kate's refined, pared-back style. She keeps things simple and just lets the heavenly fabrics speak for themselves. Kate says her current favourite in the collection is Clematis and this design caught my eye too. There's a real contrast between the full swishy skirt and the delicate lace top.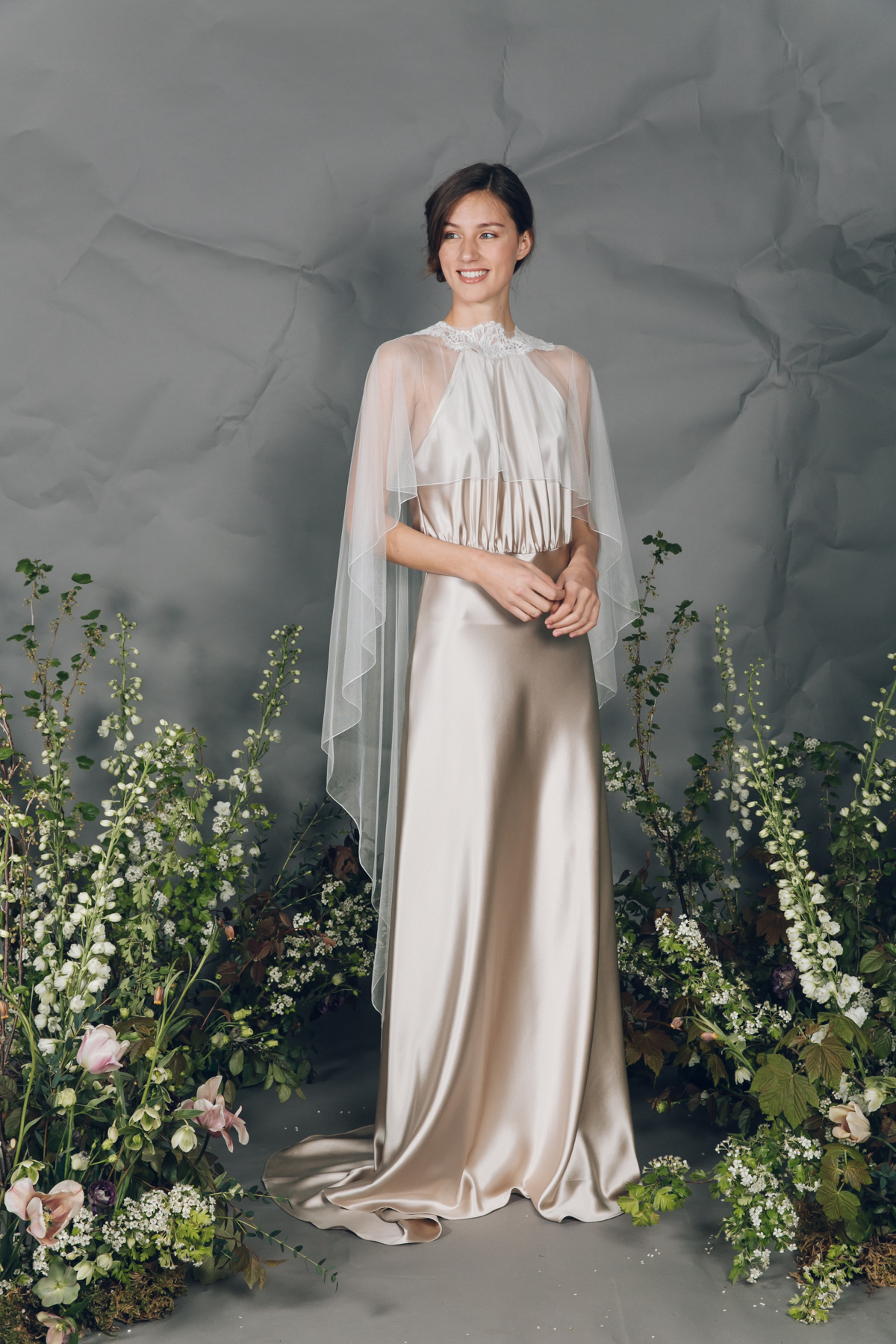 Amaryllis would also make my shortlist too. I love the halterneck design and the split back is so elegant with a dash of daring on the side. Also – the lace on the bodice of Astilbe is just divine. I'm head over heels with the back of that gown – the deep V is just fabulous. And, whilst we're talking about backs, Rose has to get a mention. It's a dress that's so demure and classical when seen from the front but that open back is something else entirely.
"I think the right dress should make a bride feel incredible – like the best ever version of herself but ALWAYS still like herself."
There are no photos with those IDs or post 681467 does not have any attached images!
Any of the gowns from this new collection by Kate Beaumont will definitely do that.
The new designs are available now at Kate's Sheffield studio. To find out more, just visit her website.
Love,
Tamryn x