Good afternoon lovelies and what a gorgeous day it is – I had the most magical drive through my favourite country lane this morning and was treated to some real magic which you can see on my personal Instagram feed and Instagram stories. I hope that today is being kind to you too. Have you had a chance to enjoy this morning's super cute and cool wedding yet? We'll be popping another wedding onto our beloved wedding blog shortly, but before we do, I'd like share with you these images that have arrived from our lovely friends Hannah (the blonde!) and Alice, aka, Belle and Bunty.
Now if you're unfamiliar with the Belle and Bunty brand – the most important thing you need to know is that they create the most delightfully feminine, playful, chic and glamorous bridal gowns – four of which are modelled in these images, along with a collection of shoes and accessories from high street-fave, Dune. They also have the most fun and gorgeous Instagram feed @belleandbunty, and a brand new Instagram feed now established purely to share images of their beautiful wedding dresses, at @belleandbuntybridal.
"A lot of our brides are picking a shoe that they can wear again after their wedding day – these heels by Dune have a bridal feel without looking too traditional. Perfect for brides to be who want something a bit different. To illustrate this, we donned our blogger hats and styled four different looks to offer some wedding day inspiration, especially for those having a city wedding, and who might be looking for something a little bit pared back, simple and elegant."
Photography by Margarita Karenko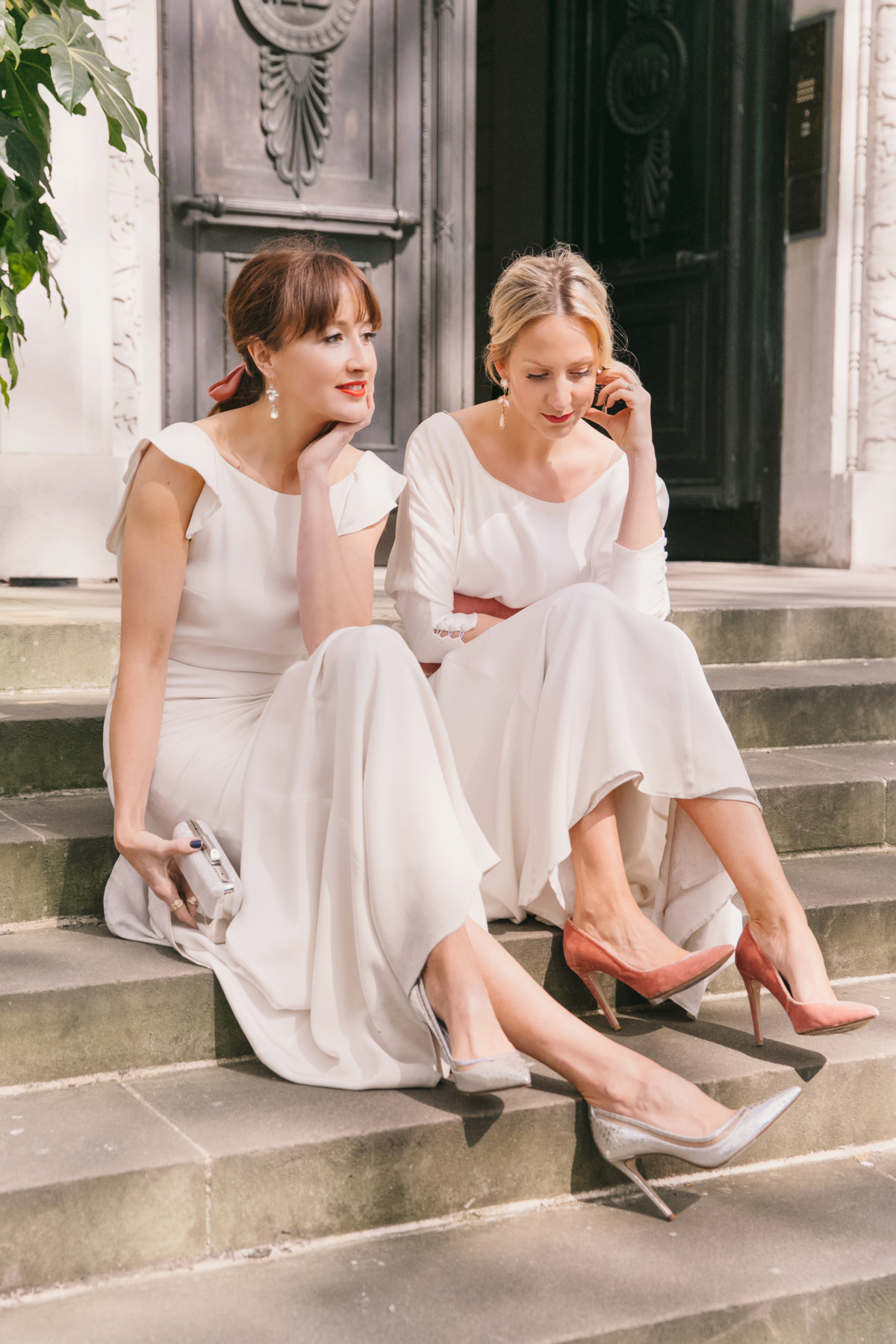 The Petal Dress (left) + the Flossie top and Petal skirt
"The first two looks feature our Elsie Dress and Belle Dress, both make in 100% pure silk satin and ooze elegance. We added a bohemian touch with floral crowns of baby's breath to keep colours tonal and showcase the beautiful unrivalled drape of the silk satin and the subtle peachy tones of the accessories."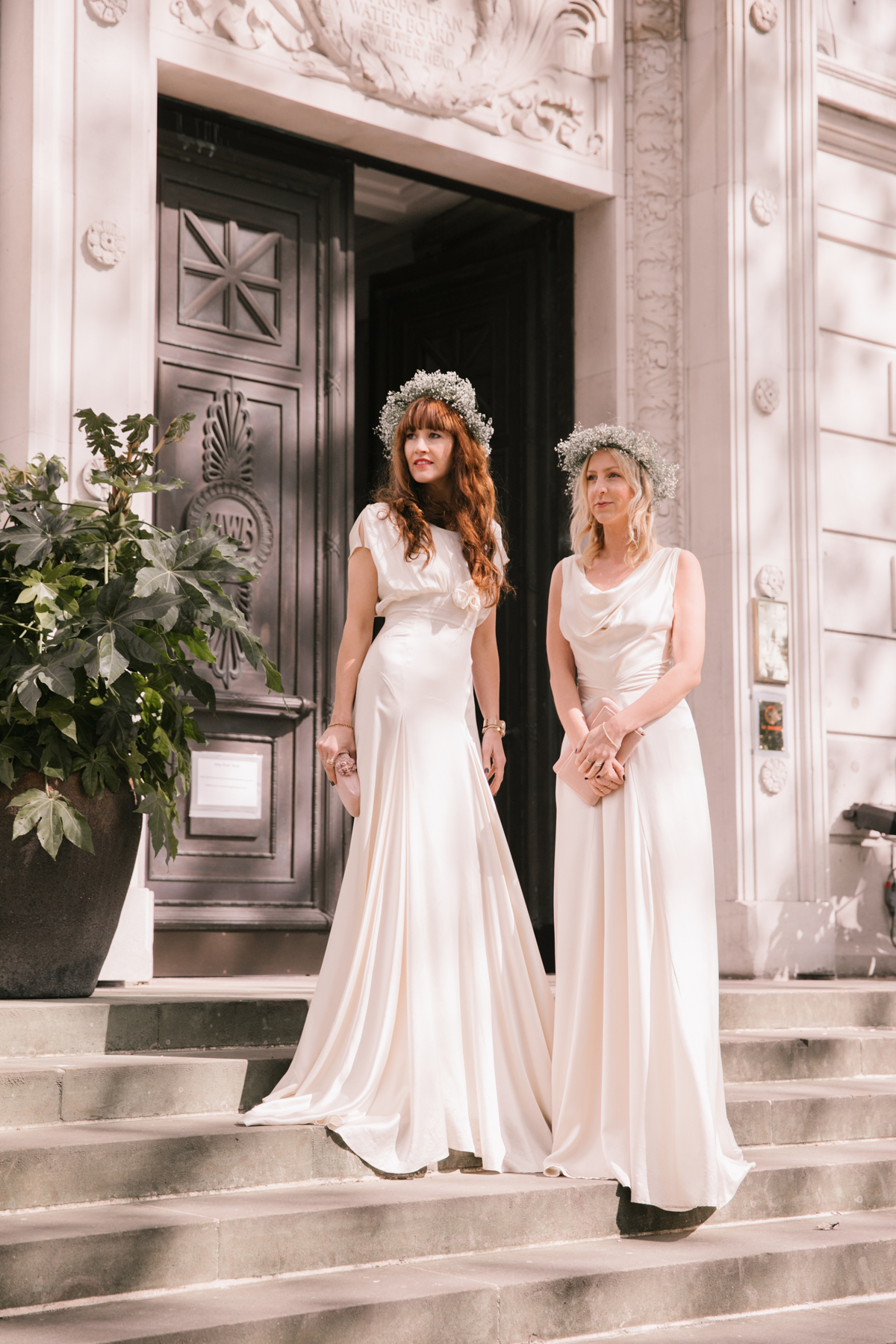 The Belle dress (left) + The Elsie dress
"Secondly we styled one of or best selling dresses The Petal Dress and two pieces from our separates collection, our Flossie Top and Petal Skirt (see top image above), for minimal yet sassy wedding day outfits for brides to be who are looking for a fitted silhouette with a modern feel. Both looks are made from 100% silk and lovingly handmade in our London workshops especially for each and every bride."
There are no photos with those IDs or post 681461 does not have any attached images!
The Belle and Bunty collection of wedding dresess ranges in price from separates starting at £480 to dresses that cost up to £2,500, and the full collection is available for trying on at the Belle and Bunty London boutique. Hannah and Alice would love to hear from you – you can contact [email protected] to book an appointment.
Be sure to follow the new @belleandbuntybridal Instagram account too.
Love Annabel x