Happy Monday bridal beauties! I'm positively bursting with excitement as I enter my final full week as a single lady and I'm now constantly weeping over everything wedding related (well, more so than normal). As the 17th inches ever closer, I feel I'm finally allowed to eat, sleep and breathe 'the wedding' and I'm not even receiving despairing eye-rolls from my fiancé as I text him daily (ok, ok, twice-daily) countdown updates.
Today I'm honoured to be sharing the beautiful summer wedding of Jacob, a police officer, and Jessica, a teacher, with you all. This lovely pair wed on 6th August 2016 at Kingston Estate, not far from where Jacob has his family roots in Devon, a place the couple both adore. I just love the riot of colour and joy captured in these images, I challenge you not to smile as you read on.
"We liked the idea of being able to take over somewhere for the whole weekend and have everything on site. The estate is made up of a beautiful Georgian house where my family stayed and I got ready and the cottages meant that many of our guests could really make a weekend of it. The walled garden was perfectly intimate for our outdoor ceremony and the surrounding gardens made for some amazing photos. There was also a converted barn for the wedding breakfast as well as a secret underground bar for the evening, which really surprised everyone."
Photography by Luna Weddings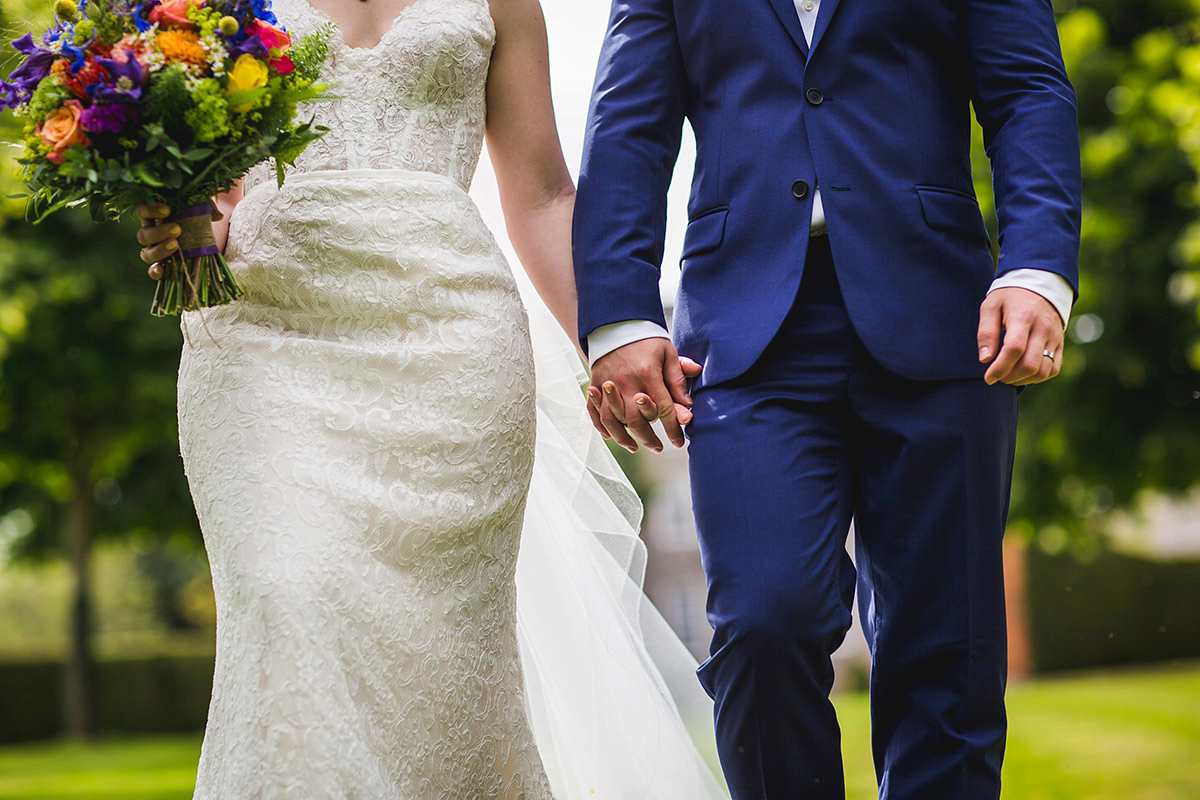 Jessica purchased her divine Maggie Sottero 'Pierce' gown from our absolute girl crush boutique, Miss Bush. I cannot tell you how fiercely proud we are to support this wonderful team of women and their heavenly shop, take a look at their Little Book for Brides listing for the low-down on wedding dress heaven and some of the very best people in the business.
"I bought my Maggie Sottero dress from Miss Bush in Ripley, as well as my Richard Designs veil. My extremely generous godmother bought me a stunning pair of Louboutins, which finished off the dress and added a certain something. In all honesty, dress shopping was a stressful process for me, I don't know what I would have done without Miss Bush. I am a very awkward shape (two sizes smaller on the top), which meant that nothing I tried on fit very well and it was hard to get an idea of what it would look like. To make things more complicated, I had no idea what I was looking for and am extremely indecisive."
"My first appointment at Miss Bush was with Corrine. She put me completely at ease and expertly helped me to narrow down my search to a style that suited me. What I liked about Miss Bush was that you can absolutely tell how carefully the dresses have been selected. They are all slightly quirky and even though I chose a Maggie Sottero dress, which is a fairly popular brand, I have not seen this dress in any other shops or even online."
"When Corrine suggested the Pierce dress, I loved the lace immediately. When I tried it on it just felt right. I like that it was slightly daring, with the low back and slightly see-through corset, with the button detail and ribbon at the back. The gold colour under the lace gave it a really warming colour and the seamstresses at Miss Bush made it look like it was made for me."
Jessica wore her go-t0 perfume, Daisy by Marc Jacobs and wanting to feel like herself on the day, kept the details simple with a gold Chrysanthemum Alex Monroe necklace that she wears every day. She also wore an opal ring of her grandmother's as her something old and coincidentally also her birthstone, a turquoise bracelet given to her by her brother as something blue and diamond earrings borrowed from her mum.
"Willow from Lips & Locks did my hair and make-up on the day. As soon as I met her on our trial she just totally understood the natural look I was going for, and she is a lovely, lovely, person to have around on the morning of the wedding. I wore flowers in my hair arranged by my very talented friend Martha."
"It was really important to me that the bridesmaids look like themselves, were comfortable and would feel like the beautiful girls they are. I chose a gorgeous gold skirt from Coast and they all chose their own tops and shoes to suit their style."
"I bought the girls a rose gold necklace from Bloom Boutique at Not on the High Street, which had their initials and a birthstone charm. They all decided on bright lipstick, which looked amazing."
Gorgeous flower girl, Lola selected her own dress and shoes from one of our Little Book for Brides favourites, Monsoon, while page boy, George sported a blue suit to match the groomsmen from Debenhams.
Both George and Jacob looked very dashing in dickie bows from Mrs Bow Tie, Jacob's perfectly setting off his suit from The Kooples. The groomsmen attire came from Moss Bros. with the exception of Tom, who wore his Marine's uniform.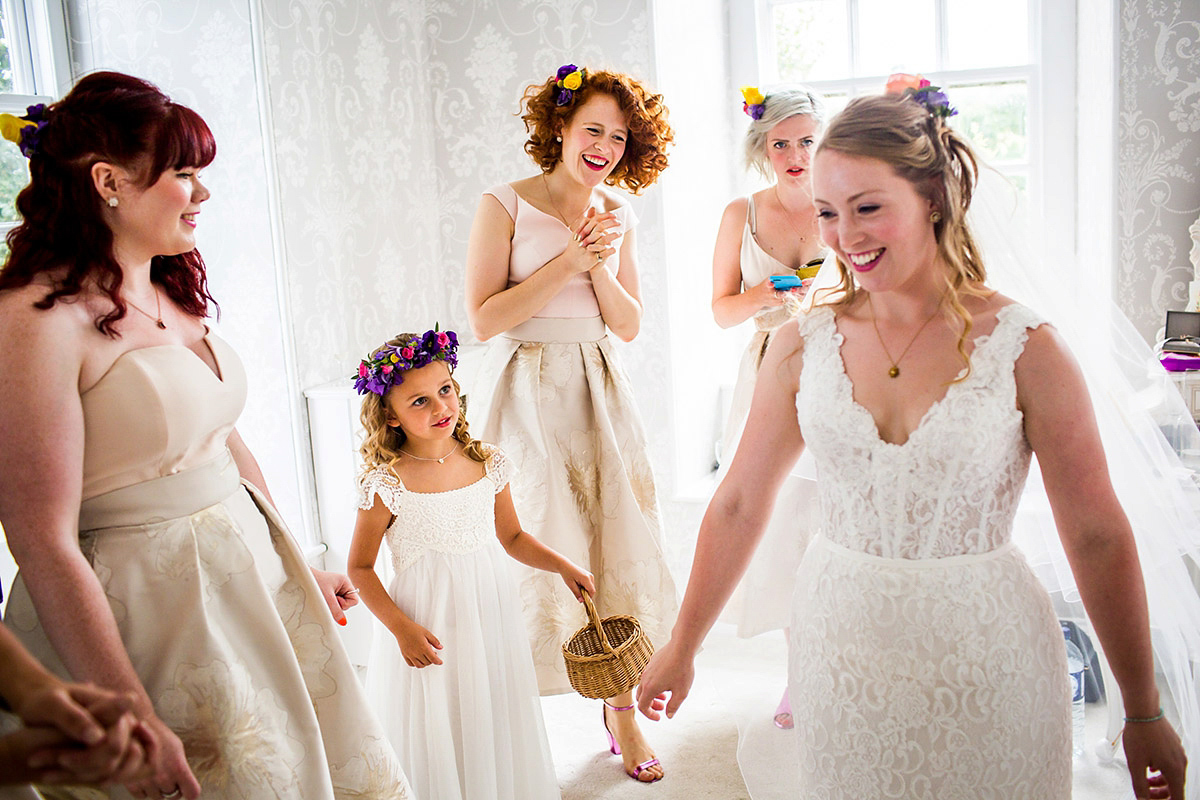 Our bride's talented friend, Martha of Martha Mitchell Design also crafted a floral comb for each of the bridesmaids and a flower crown for flower girl Lola. After eschewing the first plan of pastel-hued blooms, Jessica and Jacob turned to Holly of Hollyhocks to create an array of bright, joyful arrangements and bouquets to really pop against the soft tones of the bridesmaids ensembles.
"We owe so much to Holly of Hollyhocks Florist. When we went in for our first consultation we vaguely described 'bright' flowers and something that looked 'wild, young and fun'. Holly and her team absolutely nailed it. Credit goes to their innovation and creativity as they chose and put together everything, I'm so happy we trusted them. I wanted flowers everywhere, including a huge J and a T and flowers over the archway for the ceremony. Holly went above and beyond to accommodate all my ideas and to help me fit them within our budget."
"Jacob and I met when I was a stage manager working at Legoland in Windsor and Jacob was one of the acrobats working on the show. We built up a friendship over a few months going to the gym together and bonding over a love of food, particularly cheese!"
"Four years later we were in Morzine in France with a group of friends, walking in the mountains. Jacob bent down to get some water and came up with a ring. I was completely shocked and, after checking he wasn't joking, I said yes. Almost exactly a year later, we were married."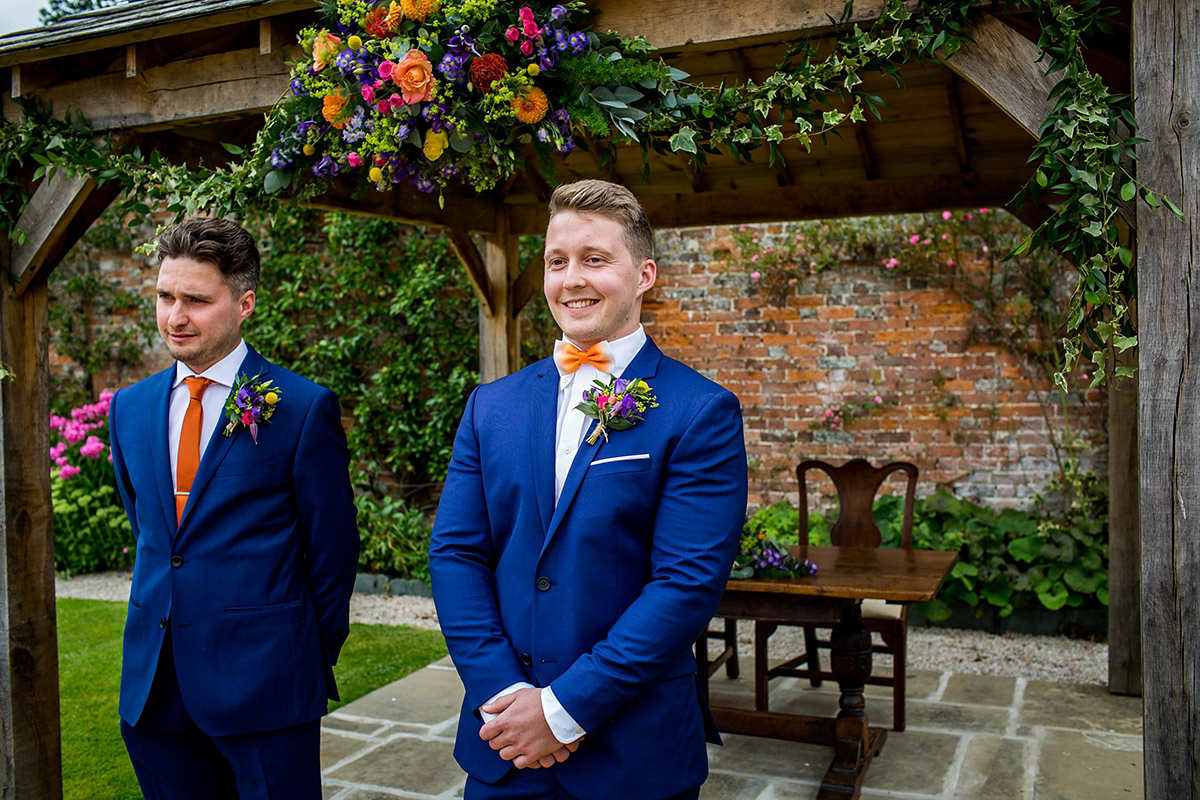 Jessica's dad walked her down the sun-drenched aisle towards her beloved, a moment that she will never forget. After much deliberation our bride chose Lennon and Maisie's acoustic version of Boom Clap, a song their wedding photographer sweetly included on the slideshow she prepared for the newlyweds after the day.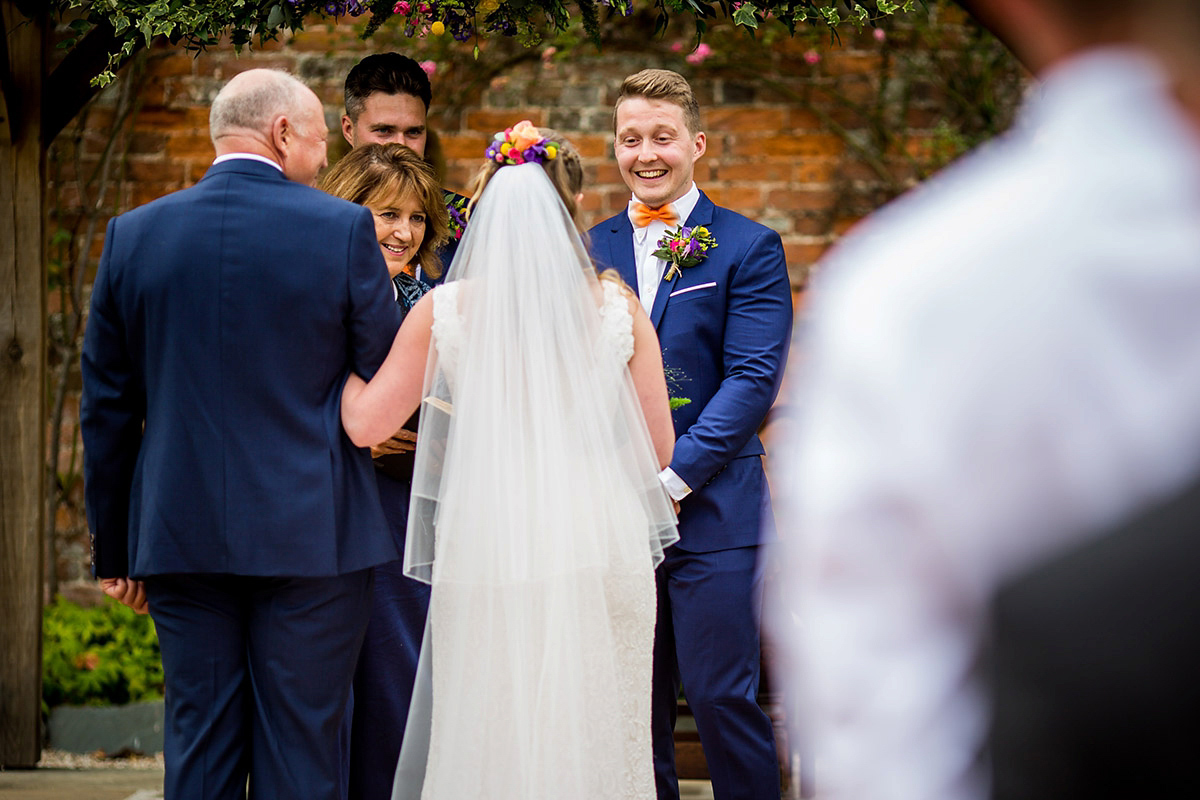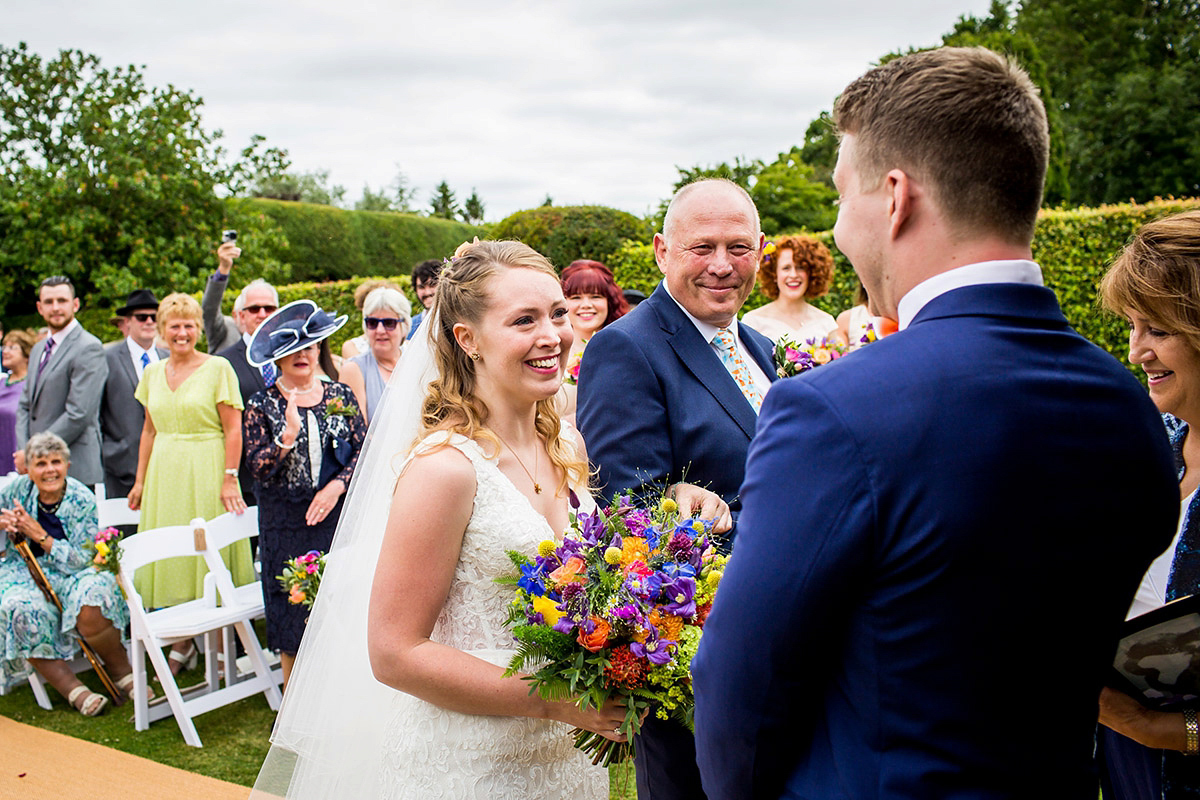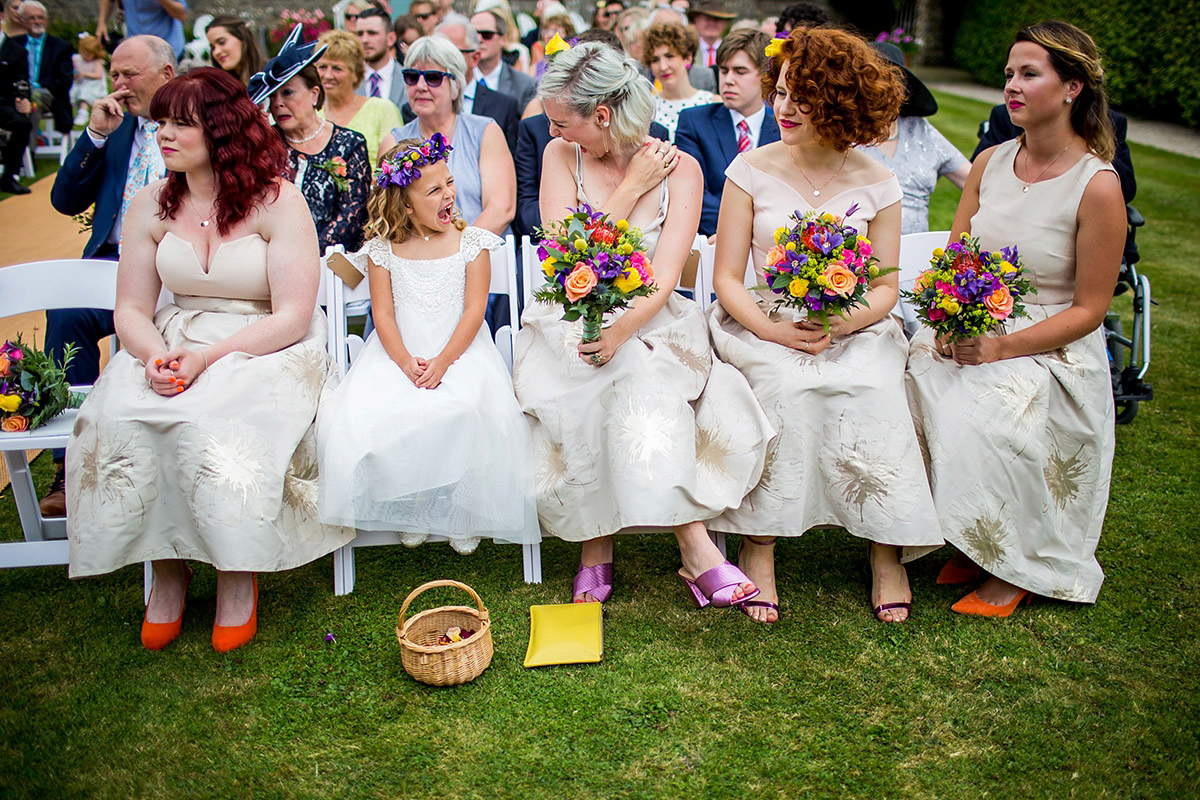 The couple chose to write their own vows and the images documenting these exchanges are heart-stoppingly beautiful and simply bursting with emotion. Luna Weddings has truly captured something so raw and powerful, yet so incredibly sweet and tender.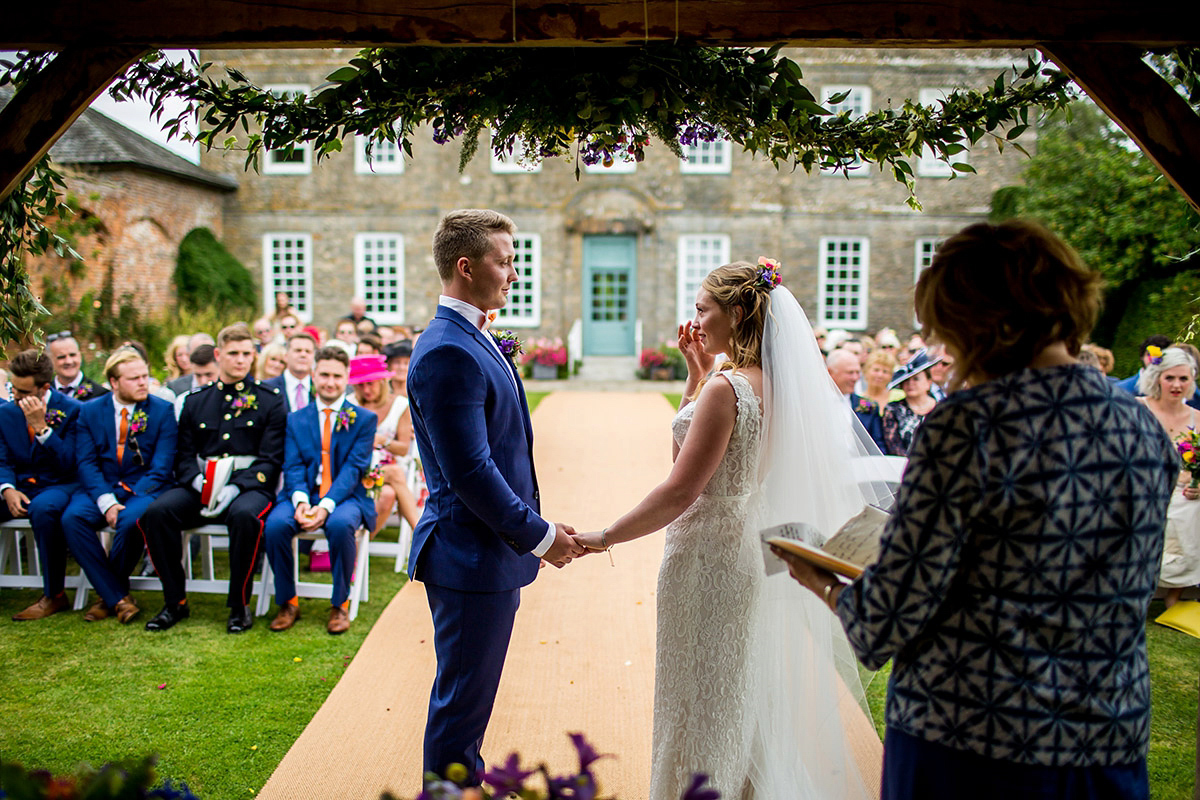 "It's so difficult to decide to write down how you feel about someone, and then to share it with a garden full of people. Jacob wanted to do it from the outset, but I was too nervous. After watching our very good friends bare their feelings (and survive) at their beautifully emotional wedding a few weeks before, I changed my mind. This was much to Jacob's frustration as he was right in the middle of his exams to complete his police training and had very little time."
"We decided to write them in the form of promises with some humour to allow people an insight into our relationship, and to make meaningful promises that would be important in our day-to-day lives. We were also extremely nervous about what each other had written, so we decided to find a quiet moment the night before the wedding and took turns to read them to each other. I'm so glad we did this as it enabled me to hold it together slightly better on the day than I would have done if I was hearing them for the first time. It was quiet moment amongst the turmoil which was so important."
"We returned to the jewellers where Jacob bought my engagement ring for our wedding rings, Robert Gatwood Jewellers in Windsor. As I am so indecisive, this made things a lot simpler as they were able to help me select a ring that fit with my engagement ring. I had a platinum ring with small diamonds and Jacob chose a palladium ring with a line engraved in the middle. They were extremely helpful and made sure my engagement ring was in immaculate condition for the day."
Bridesmaid, Ingrid, read True Love Liberates by Maya Angelou and Jacob's grandmother read On Marriage by Kahlil Gibran, both passages they chose themselves and the couple felt were just perfect, especially as Ingrid substituted the word 'Harlem' for 'Legoland'!
"My favourite part of the day was definitely the ceremony. I felt quite calm in the morning and was just desperate to get down there. As soon as I walked out with my dad and saw Jacob standing there, the tears began to flow."
"One of my bridesmaids got married about a month before me and she described it as 'a wall of love hitting you' as you go down the aisle. She hit the nail on the head. When I got to the front, Jacob whispered to see if I was ok. I couldn't help laughing, 'I'm just so happy!' to which everyone laughed. I think that set the tone. There were lots of tears, but so many smiles everywhere I looked."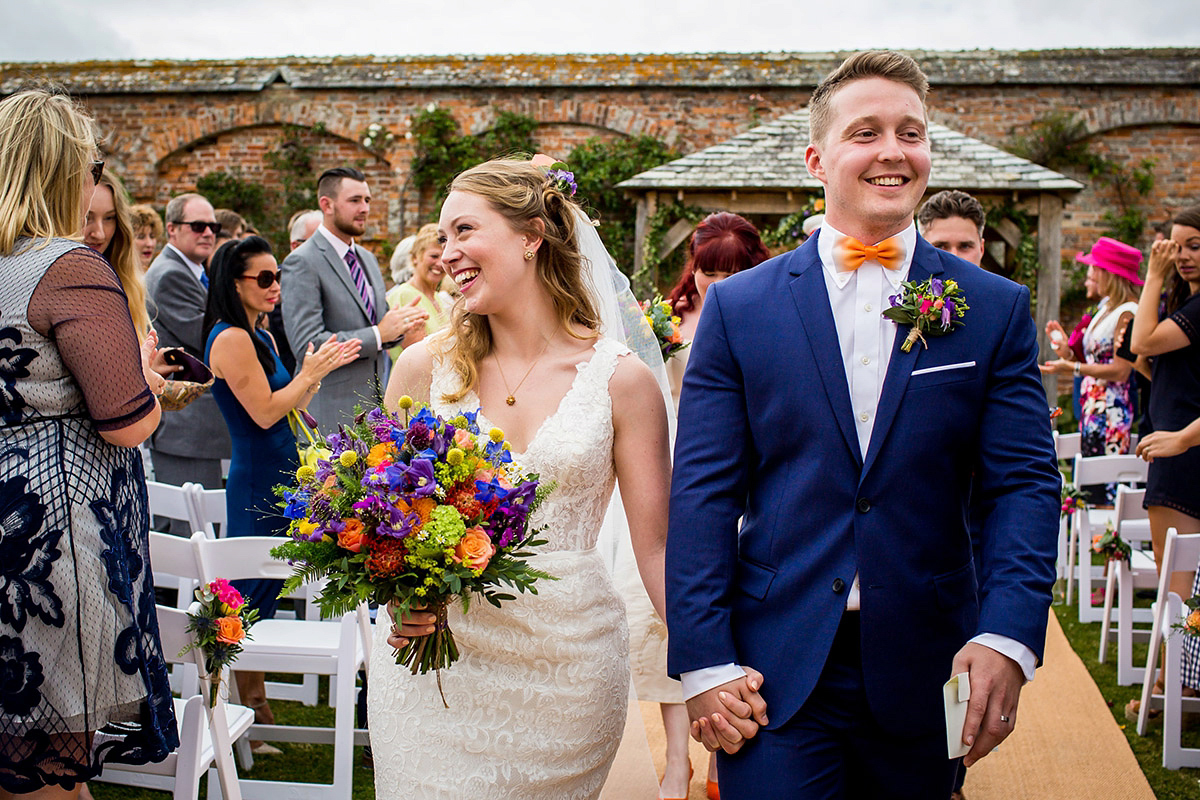 Newly-wed and scattered with the remnants of one of the most beautifully colourful confetti throws I've ever seen, Jessica and Jacob spent some time together capturing some gorgeous couple shots before settling down with their guests to a veritable feast catered by Posh Nosh.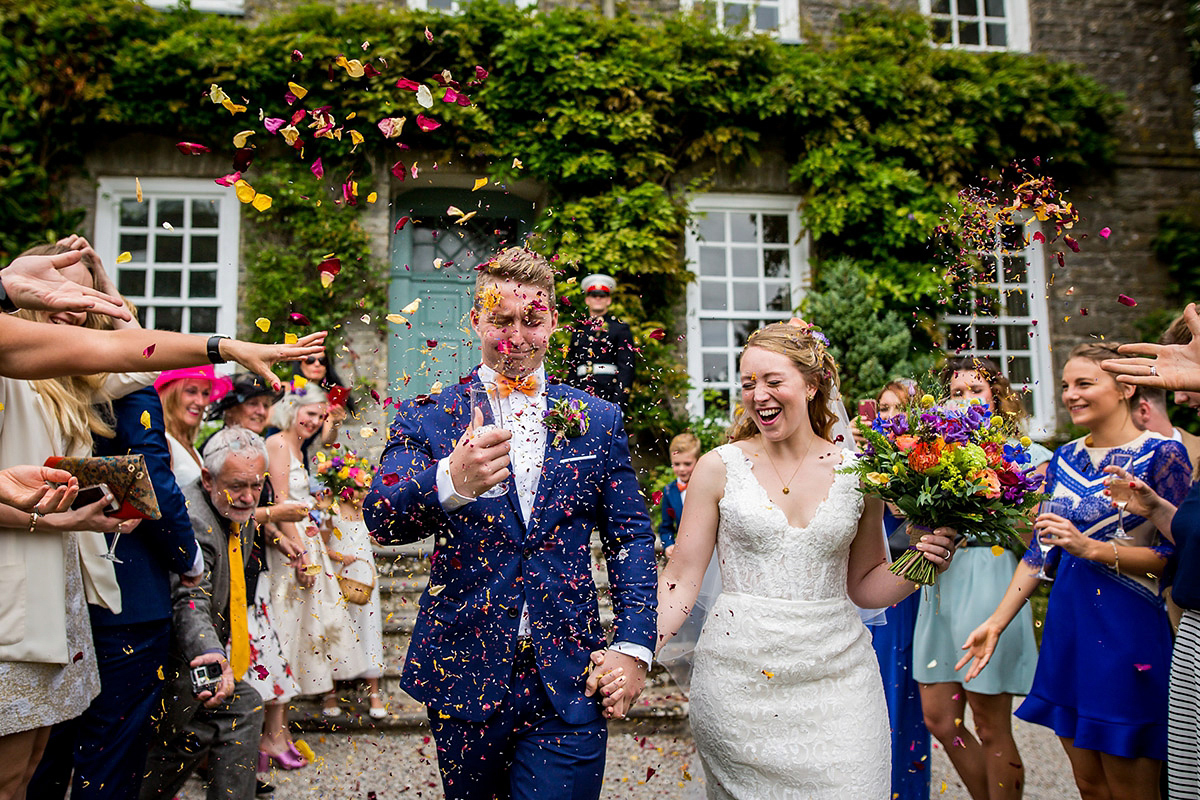 "The food was really important to us and the food tasting was one of the highlights of wedding planning. Posh Nosh did a really authentic Devon summer banquet with lots of meats, potatoes, salads and a trio of delicious puddings. The pie and mash in the evening was a particular hit and the service was fantastic. They were extremely accommodating of the dietary needs of our guests."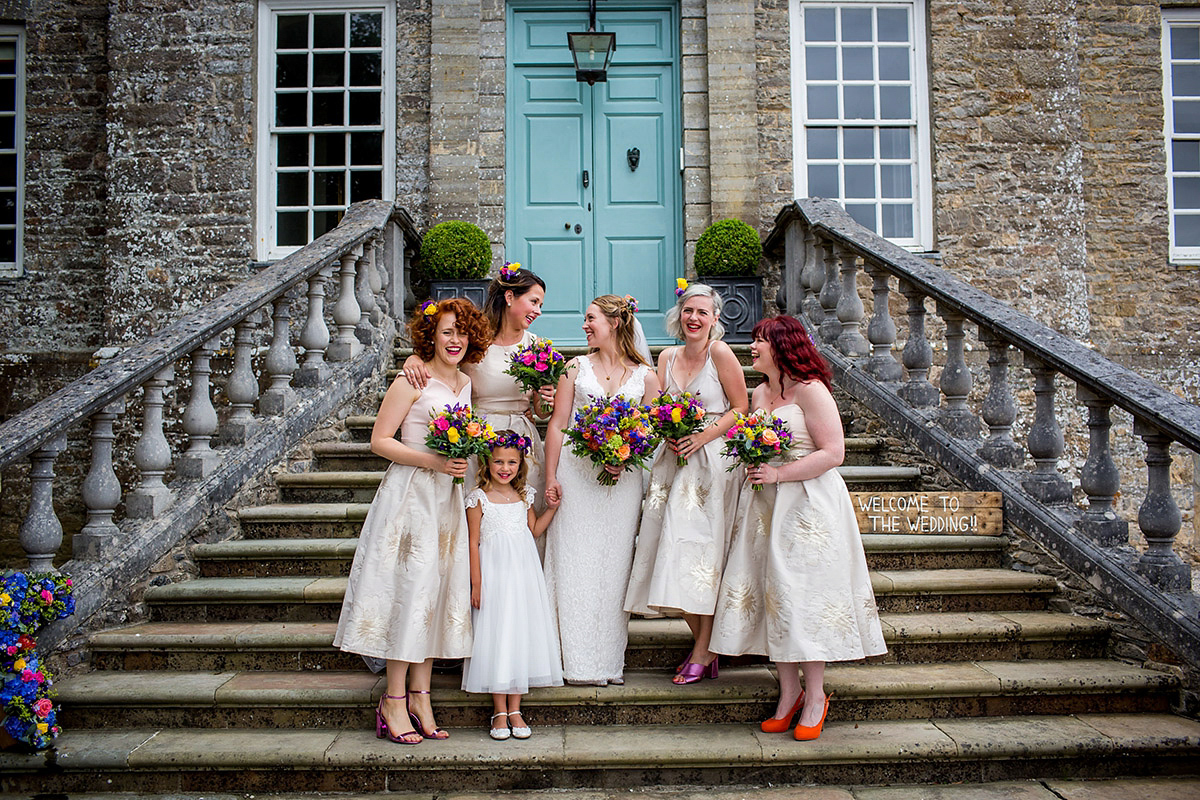 "Jacob is quite interested in photography and so we spent a long time looking for the right photographer. We absolutely loved the way Luna's photos capture the energy and personality of the day. From the moment I contacted Anna, she was so helpful and reassuring."
"Anna and Mike were professional and unobtrusive as well as feeling like part of the wedding party. The photos of the day are stunning, they really capture the fun and laughter, the emotion and the colour. The photos tell a story of the day that I relive it every time I look through them. We cannot recommend them enough."
"We are so lucky to have such a talented friend in Adam of Avisual. The save the dates were Back to the Future, the invitations were Star Wars and the thank you cards were Harry Potter themed. Each table also had an individually designed film icon and a carefully chosen quote. We had a few great nights together coming up with these!"
Tables were named based on a film theme and bore personalised logos designed by the couples friend, Adam. Light-up letters, fresh blooms and Morzine signs were used to decorate the venue, as well as a sweet origami heart backdrop, created by Jessica's Year 6 class. Our bride and her best girls had a lots of fun collecting Hendricks gin bottles to hold candles, and the happy couple had even more fun poring over the results of their guest book the day after the wedding, crying with laughter as they examined the polaroids taken by their guests at the reception.
"Martha, who made the flower headpieces, also designed our favours which were little tile magnets. Her designs are so detailed and clever. She created a Lego Jess and Jacob with our names and the date. It's so nice seeing them stuck on people's fridges as a reminder of the day. As a present, she also had the design printed onto a teapot and some mugs, which are gorgeous. Her website is full of similar intricate designs."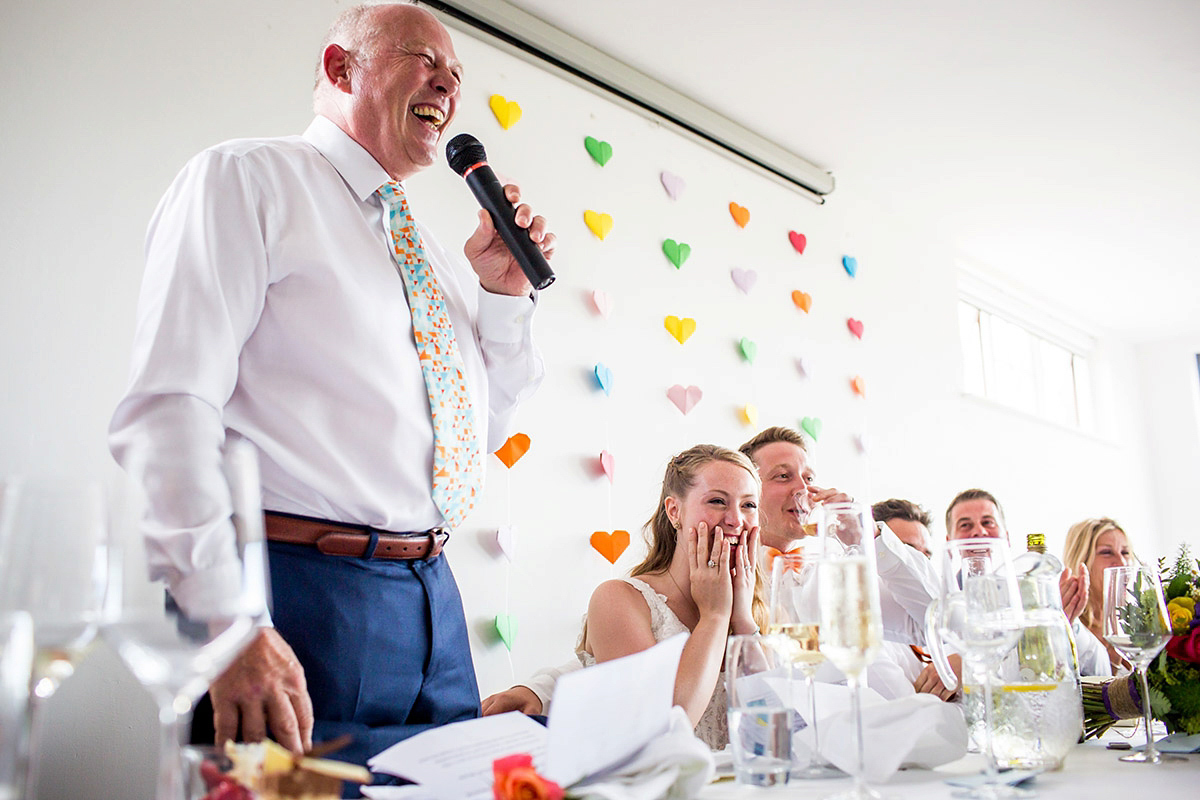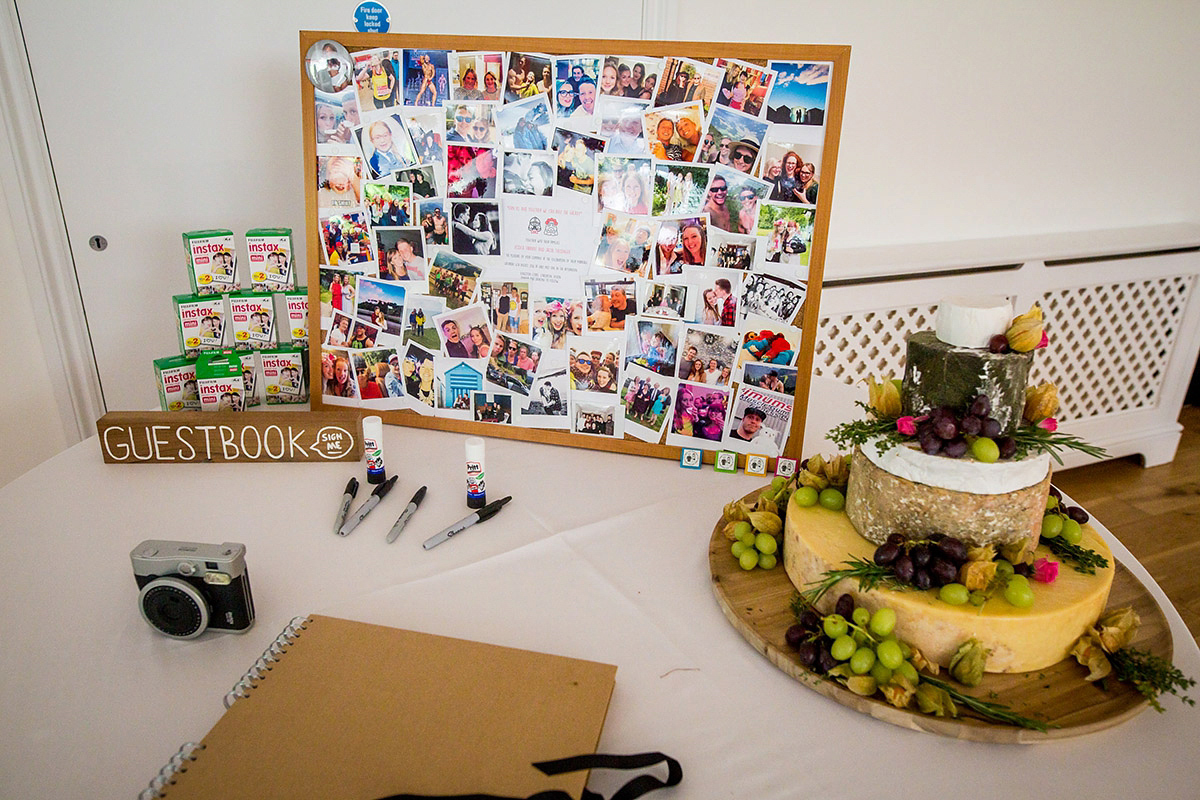 In preparation for an evening of dance floor antics, guests enjoyed a scrumptious naked cake made by a very talented family friend, Becca. A layer of lemon and two of Victoria sponge sounds like a winning combination to me, topped with a cute cake topper purchased from Heart of Bricks on Etsy, to remind the coupe of their Legoland roots.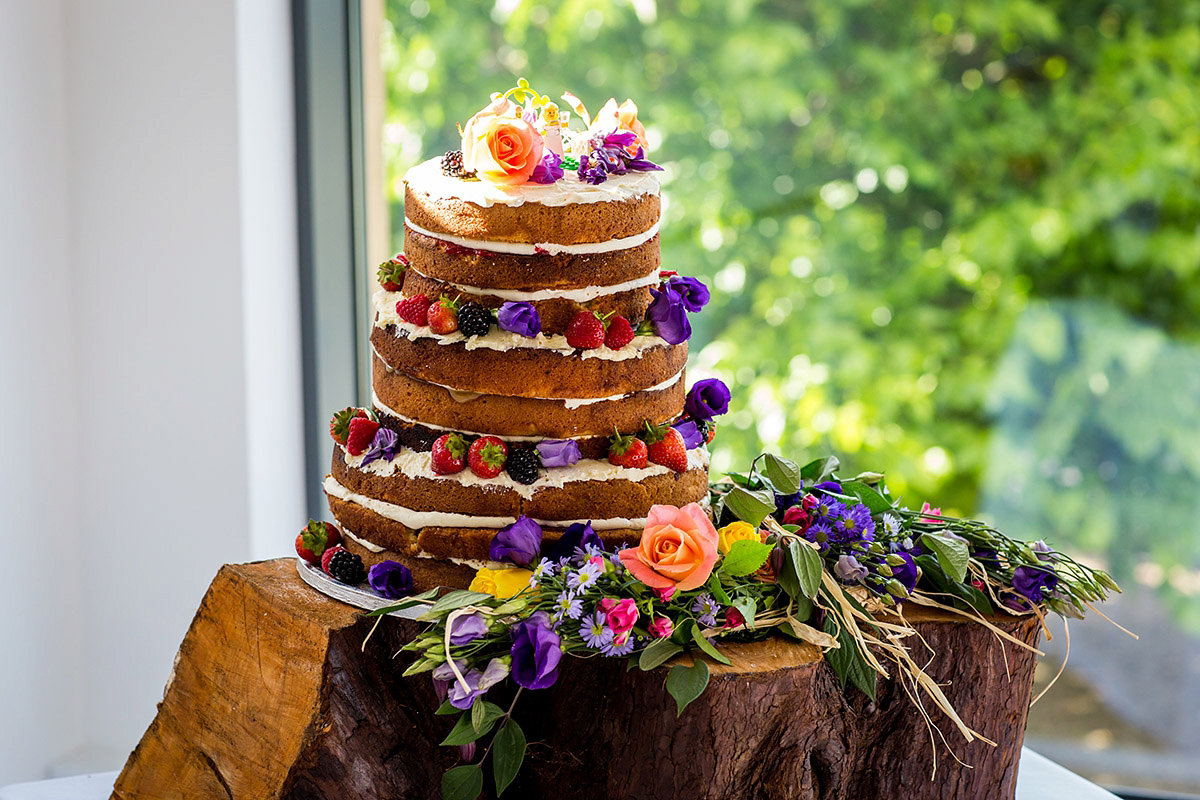 "We saw All Night Long perform when we went to Tom's wedding and his own band played. Jacob and I said right there and then that if we ever got married we would ask Tom to play. Luckily, he agreed to travel all the way to Devon as they totally made the night.
""As a nod to one of our favourite films, our first dance was to The Power of Love by Huey Lewis. So that we would have a quick slow dance too, they created a mash-up with The Power of Love by Frankie Goes to Hollywood. It was pretty epic!"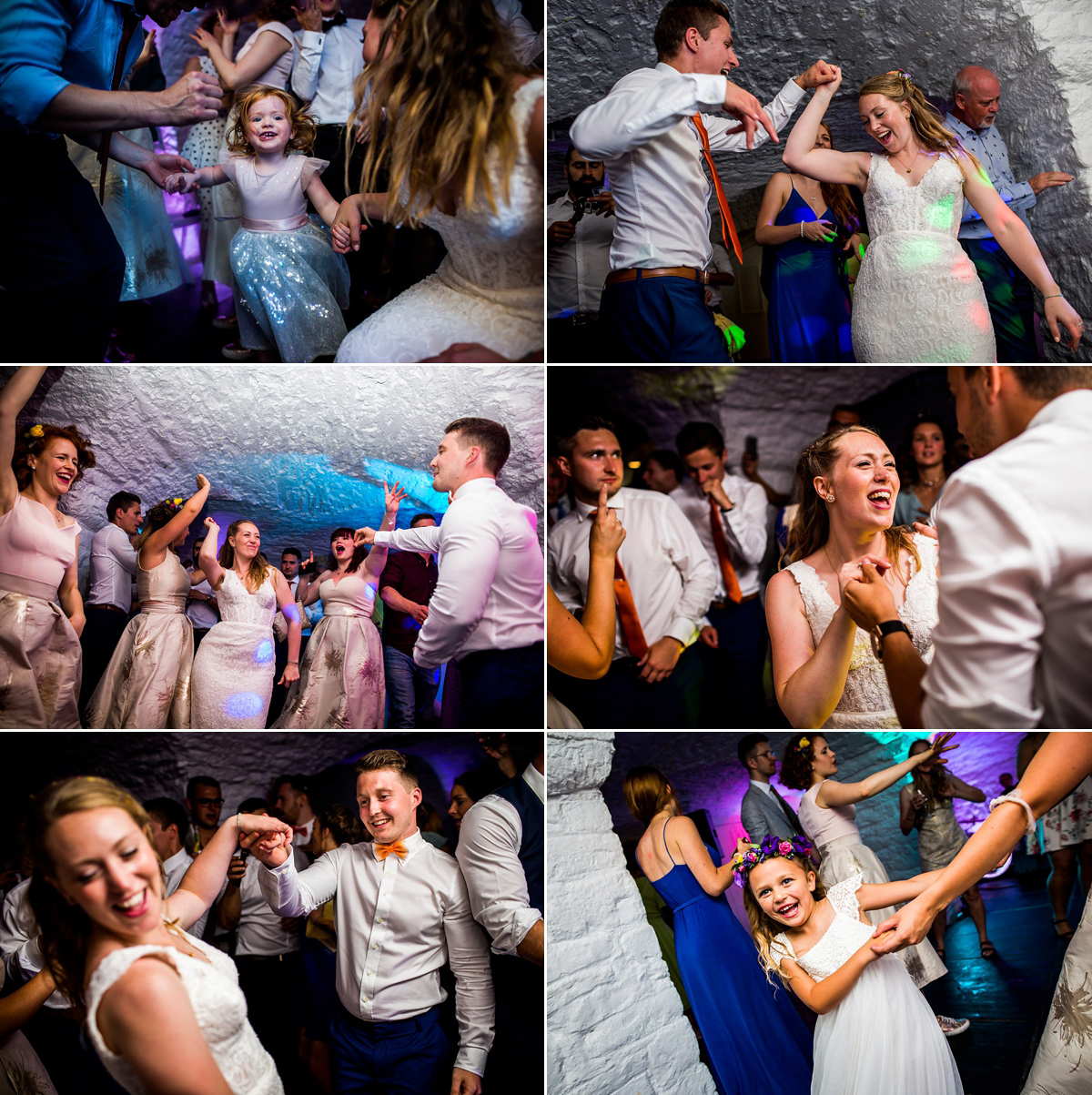 Words of Wedded Wisdom
"The only thing I would warn people about is always getting quotes in writing. The venue were not very upfront with me about some of the costing, including not mentioning that their prices didn't include tax and that the room prices of the cottages they quoted me were per person and not per room."
"Go with your heart. Don't feel pressured to fall into traditions or go overboard with things you don't need. There were many things that we adjusted to suit us or just left out completely. Jacob and I sat down right at the beginning of the planning stage and wrote down a list of things that were important to us. We didn't compromise on those things and let all the other little things go."
"At the end of the day, it made the day so much more intimate and special to us. A lot of our suppliers were friends, which made the planning less stressful. It was just so much fun, as I'm sure you can tell from the photos. Just enjoy every minute. It is completely worth finding the right photographer so that you can relive those moments every time you look at the photos."
That just leaves me to say a humungous thank you to Jessica, Jacob and Luna Weddings for allowing us to share this beautifully colourful, joy-filled occasion.
Wishing you all the loveliest week,
Em x