Hello lovelies. As you read this I will be on bridesmaid duty for one of my oldest friends and over the last few weeks every real wedding I have put together has got me more and more excited for the special day.
While I'm celebrating with a glass of bubbly in hand, do enjoy the beautiful wedding of Julianne and Paul. Both work in HR and met at work, before getting engaged 15 years later. They exchanged vows at the gorgeous Priory Hall in Hadleigh, Suffolk on the 8th of July 2016, a year after their engagement. By the way, thank you for your feedback on our new real wedding post format – we're now sharing the majority of the images in a neat and helpful gallery at the end of each feature and hope you love our new lay-out.
"We love Suffolk and having spent a few long weekends in the area. The setting of Priory Hall itself sold the venue to us – we liked that we could have everything in one place. In addition, when we met Cyndy, the owner, she was so relaxed and accommodating."
Photography by Murray Clarke
Julianne looks phenomenal in her Claire Pettibone dress, bought from Little Book For Brides Member Blackburn Bridal in Blackheath, South London.
"My mum picked this dress off the rail. I probably wouldn't have looked at it as I wanted something very plain with no frills and lace but I put this on and it felt amazing. It also felt like it fitted the venue and other styling we were considering. I tried some other dresses but nothing matched up."
"I wore fresh flowers in my hair wired by our amazing florist, some diamond earrings my husband had had made for me for my birthday and a diamond bracelet borrowed from my mum."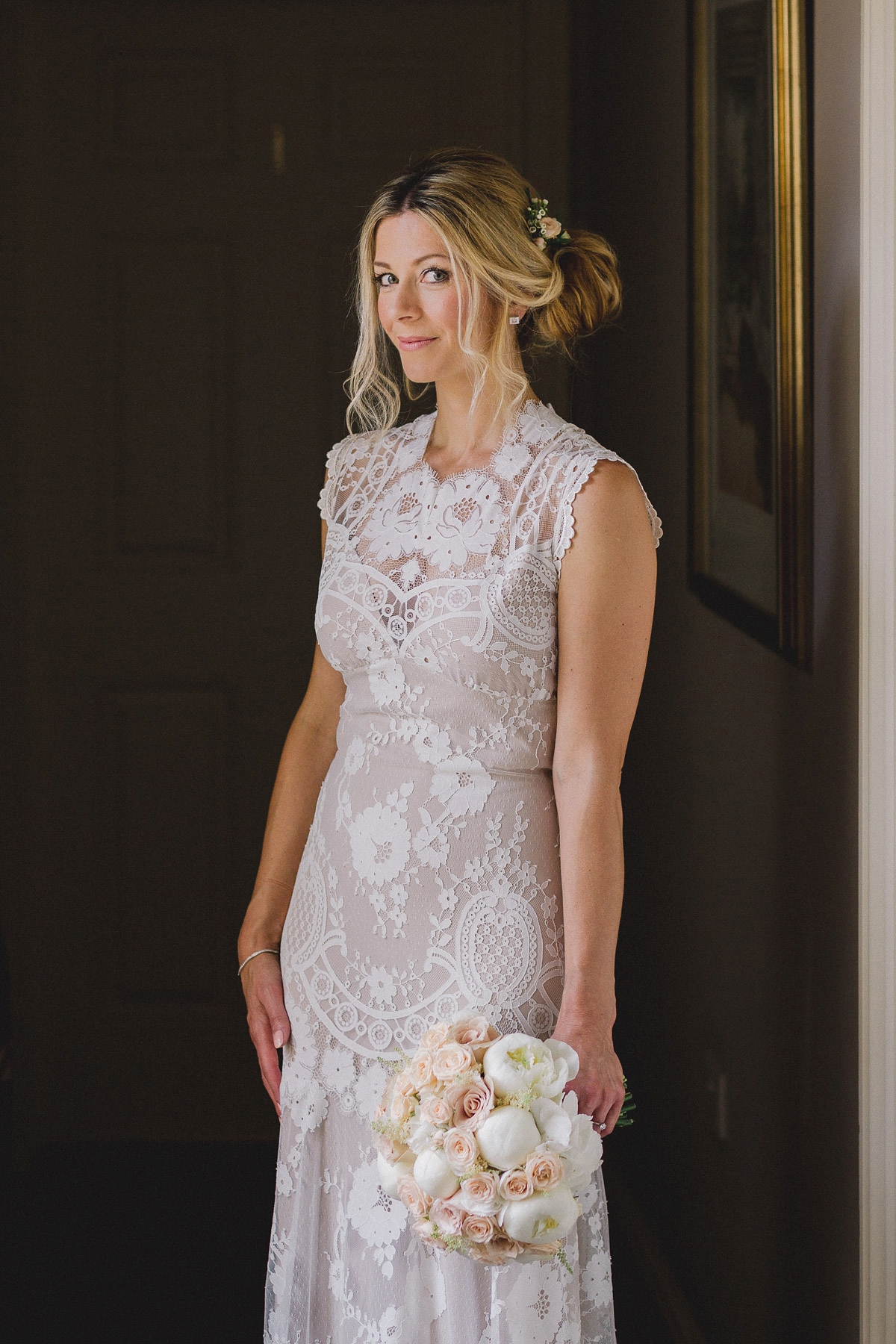 The bride decided not to have any bridesmaids, just her two year old daughter as flowergirl wearing a gorgeous white party dress from Just Dresses.
The groom wore a beautiful bespoke three-piece suit made by Cad & The Dandy on Savile Row in London. He added a green knitted tie, a floral pocket square and a large white rose buttonhole.
Julianne's step-father accompanied her down the aisle to 'All I Want Is You' by U2. The registrar tailored the ceremony to the couple and the bride's brother read an extract from 'Captain Corelli's Mandolin' by Louis de Bernières.
"My husband surprised me with a powder blue vintage Rolls Royce to take me to the ceremony. We arranged coaches for friends and family so no one had to worry about arranging taxis or driving."
"Jo and her team at Interior Floral Design were fantastic. The time, interest and excitement they brought to the process, and how they managed to translate my sometimes vague descriptions into the finished article, was beyond my imagination."
"We wanted simple rather than 'arranged' so kept it natural-looking by using individual vases, jars and spice pots of different shapes and sizes for the tables with the flowers loosely arranged in each. I make it sound simple but the work and creativity that went into producing the desired effect by Jo and the team was incredible."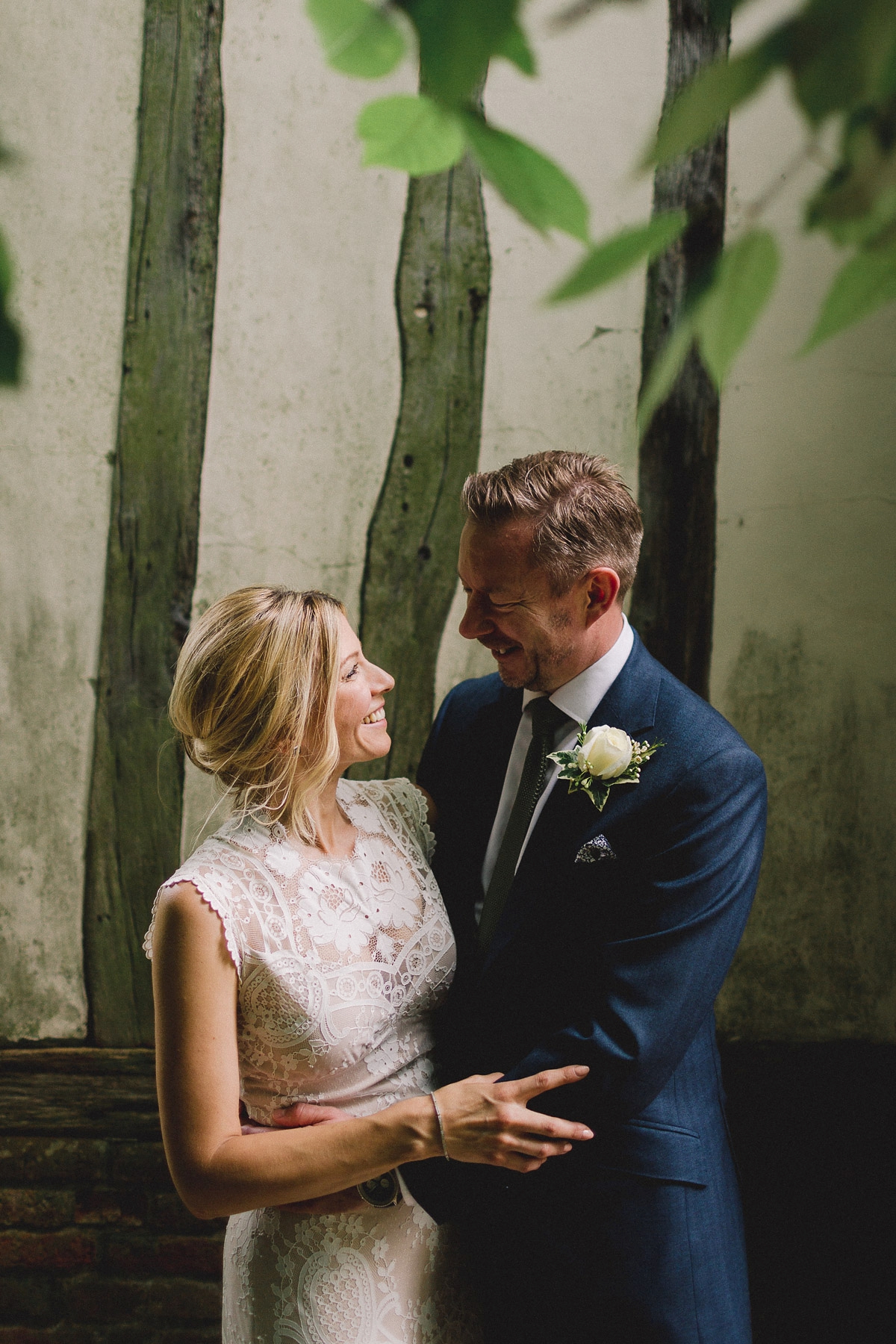 "Michael G Moore 'The Pianoman' had played my birthday party the previous year and we asked if he would come and play the wedding. He played the ukulele and sang during the ceremony, played the keyboard and sang during reception drinks, and continued through the wedding breakfast and right to the last dance. He was incredible."
"We wanted to keep things as simple as possible. Priory Hall has so much beautiful outside space with lots of natural colour and we didn't want to detract from that. The colour scheme was largely drawn from the soft natural tones that link the spaces together to remain in-keeping, rather than stand out."
"The venue sold itself so the only things we added were a memory table, two large helium balloons and paper pom-poms in the marquee, installed by husband and wife team Pom Pom Studio."
"We had a five tier cake of cheese from Neal's Yard in Covent Garden. It was served on a slate plate, decorated with figs and grapes and served with crackers."
"We created a website for our save the dates and invitations using Getting Married and just posted a few invites to family and friends without email. All the acceptances were done through the website, as well as catering choices and dietary requirements – it was very easy."
"I'd originally planned to do the menus and name cards myself but as time ticked on I realised I'd bitten off too much so I found someone through Etsy who was able to rush some through for me with just days to go! We created the place settings from a large multi-frame with pictures of us and our daughter over the years."
"I cannot pick a single part of the day that was my favourite. We wouldn't have changed anything. The day was so relaxed, flowed really well and was exactly what we wanted – a day of celebrating amazing friends and family."
"Michael, our fantastic Piano man pre-recorded a mash-up between 'Be My Baby' by The Ronettes and 'Tenerife Sea' by Ed Sheeran which he entitled 'Be My Tenerife Sea Baby' for our first dance. We used the recording to practice our dance which a friend choreographed for us. On the day, Michael played and sang the song live."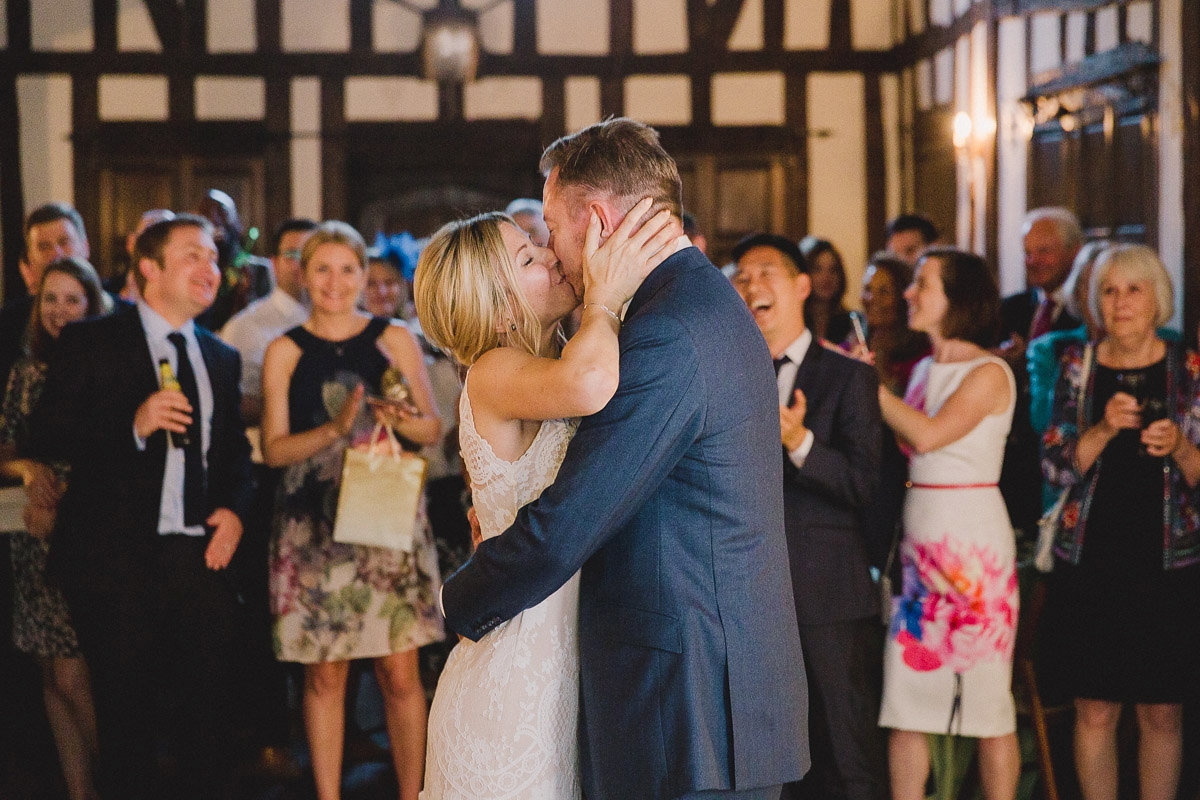 WORDS OF WEDDED WISDOM
"Enjoy the planning, stay true to yourself and ask friends to help, particularly for last minute things on the day. My husband did a huge amount of the organisation and was keen to be involved in most decisions."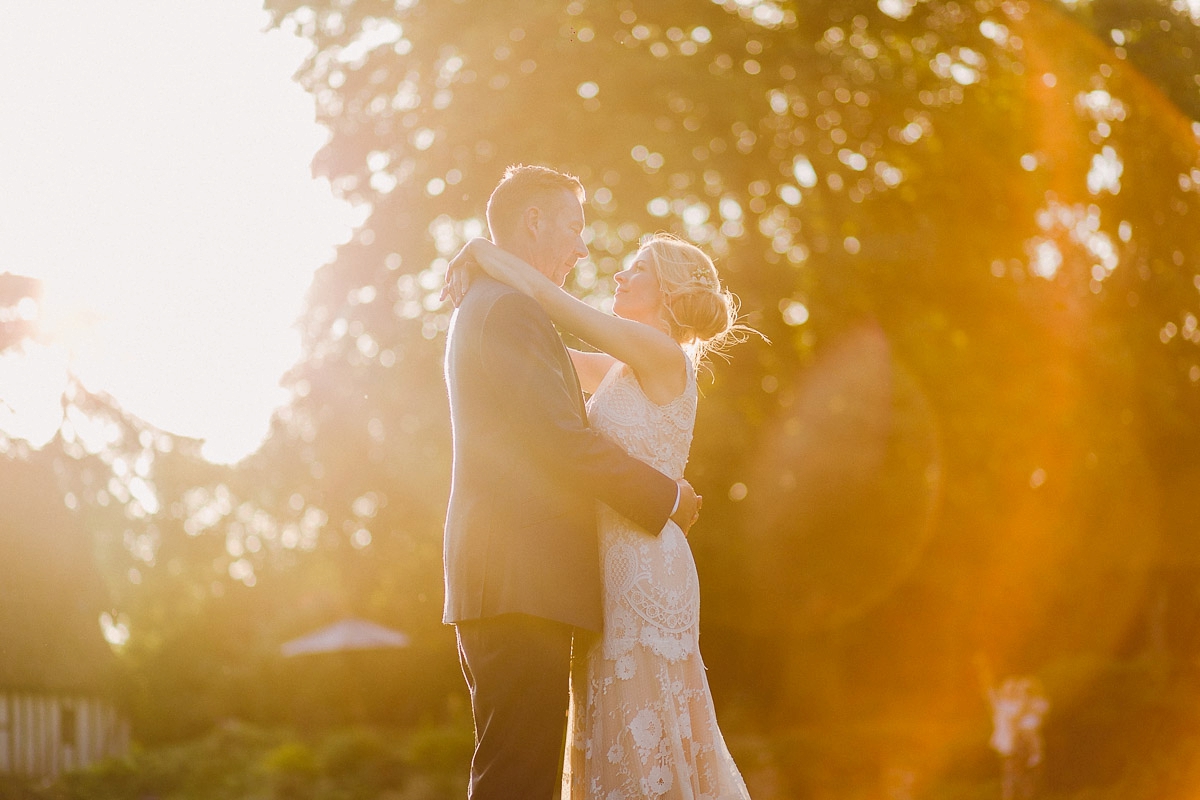 Congratulations Julianne and Paul, and thank you to Murray Clarke for the gorgeous images.
Love Caoimhe xx