It's time to do a little dance lovelies, as it's almost the weekend! Are you marrying over the summer? I bet those butterflies of excitement in your belly are well and truly kicking in.
Last summer, on the 13th of August 2016, Ben and Fadila (or Mr and Mrs Hale) held their chilled out and pared back celebrations at Ben's family home in the Cotswolds, with stunning views of rolling green hills as guests relaxed in the sunshine over a BBQ feast and ice-cream treats. Prepare to be inspired as you view Matt Penberthy's stunning shots of their big day.
"The first time I visited Ben's family home in the Cotswolds I could picture all of our closest friends and family celebrating our wedding day there. We loved the idea of a BBQ, a rope swing and just fun, chilled vibes. I'm from Dublin, Ireland so we've both grown up with lots of green and wanted our nearest and dearest to experience Ben's quaint home in Stroud overlooking the Valleys."
Photography by Matt Penberthy Photography
Fadila wore the most beautiful boho Self Portrait dress, with sheer cut-out panels and embroidered lace.
"I wanted something simple but cute that went with the chilled vibe we were going for; a dress I could wear with my gorgeous gold heels from Aldo and my Birkenstocks.""Ben and I met at church – he's a sound engineer and I am a singer. He tricked me into our first date to 'chat about in-ear monitors' and we never stopped hanging out after that day! Ben took me on a ski trip to Germany and after a long day on the slopes we took a walk down a mountain to a beautiful church where he proposed in front on it."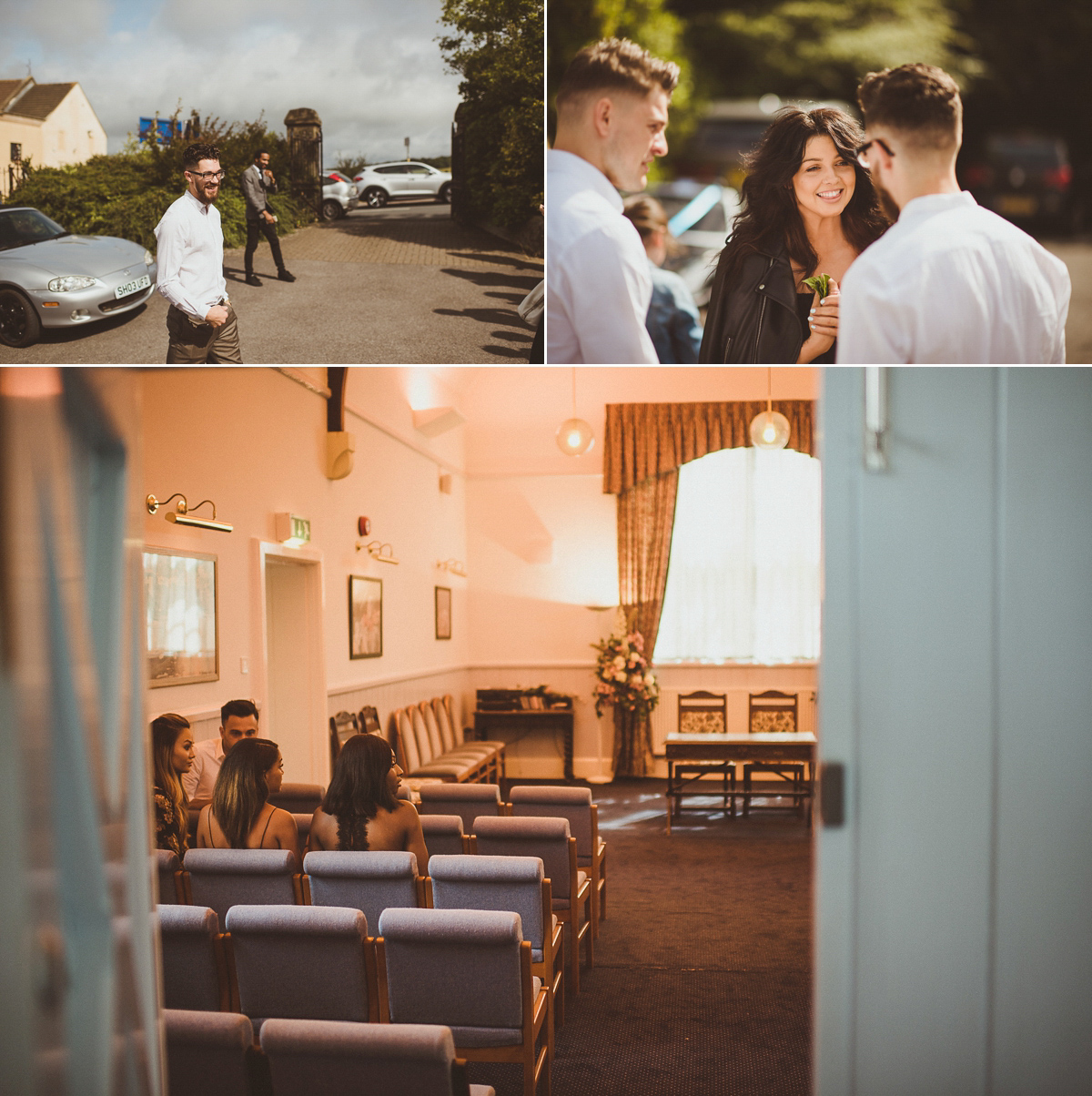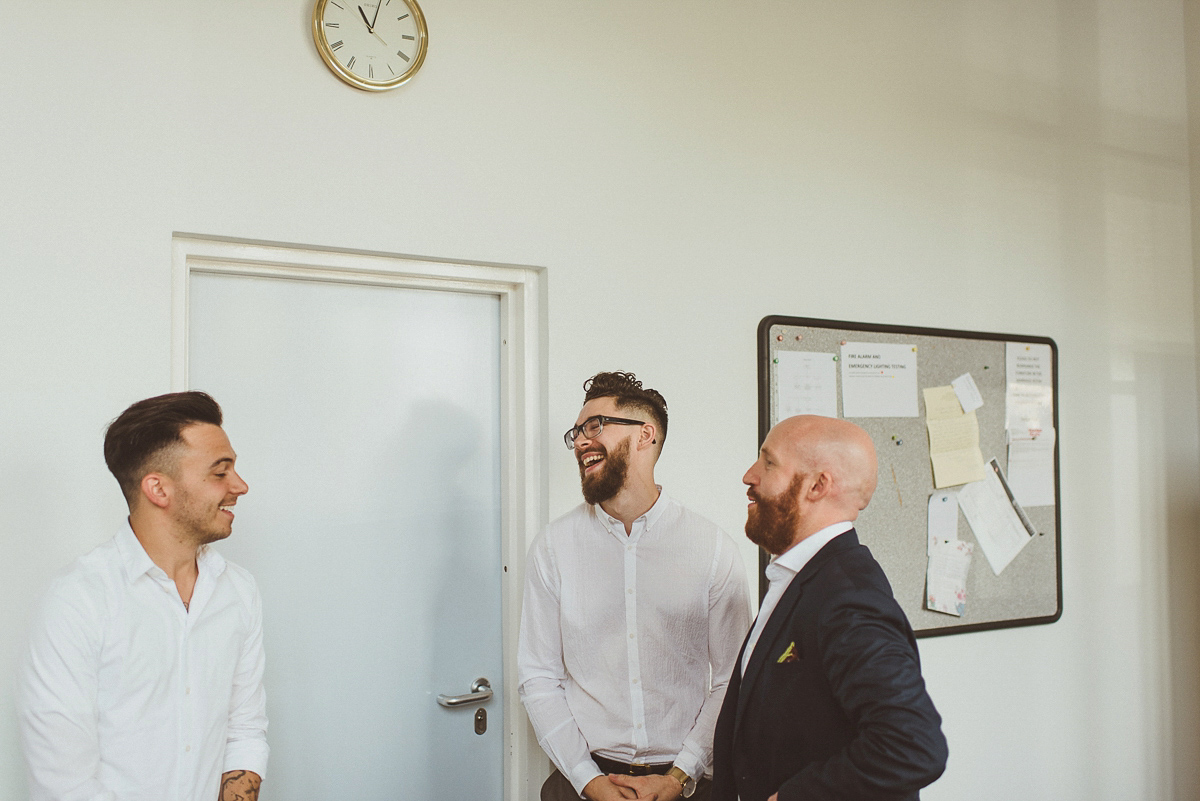 "We walked hand in hand down the aisle to 'Magic' by Coldplay and also had the gorgeous sounds of Bethel's 'Without Words'.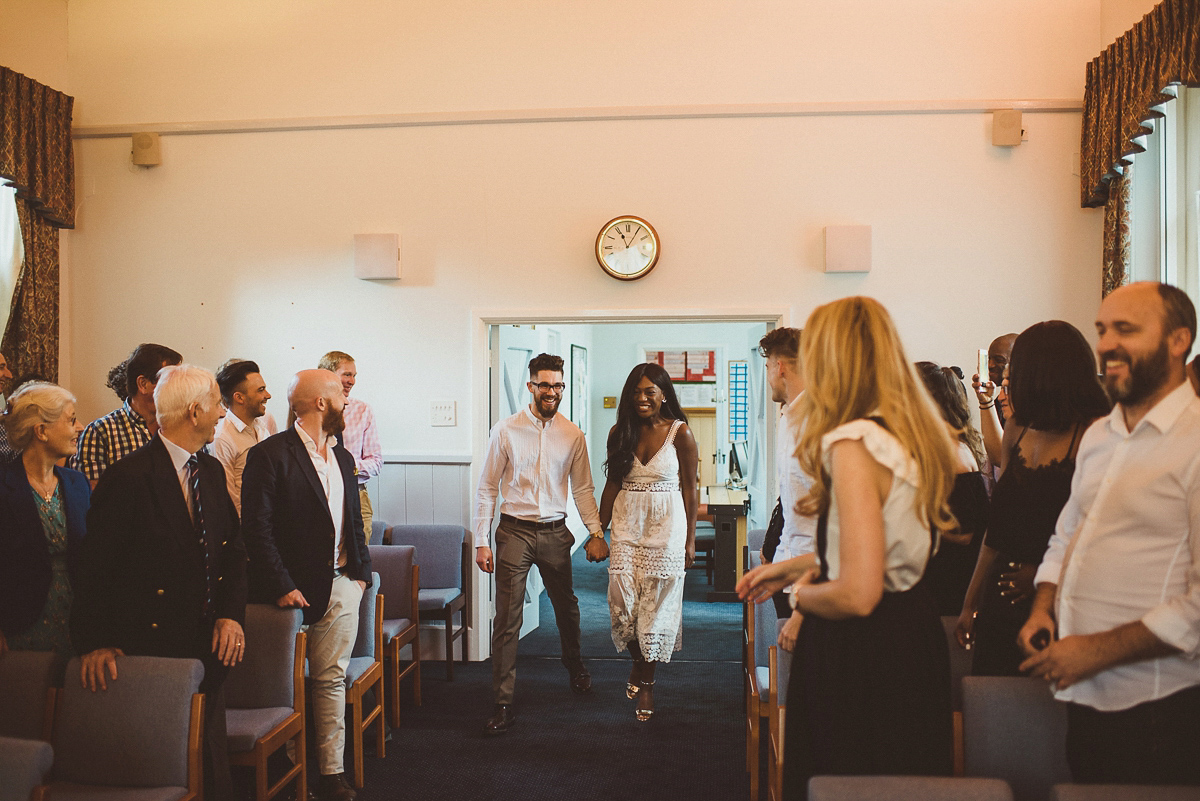 "My perfume was Le vie est Belle by Lancome. I had a trial with Santhy Smith and she knew exactly the natural look I was going for. Santhy did both my hair and make-up to perfection."
"We very much thought about our vows and wanted them to be personable…"
 I give you this ring, wear it with love and joy. I choose you to be my husband: to have and to hold, from this day forward. For better, for worse, for richer for poorer; in sickness and in health; to have and to cherish, as long as we both shall live. And I pledge my faithfulness to you to show you the same kind of love as Christ showed the Church when He died for her, and to love you as a part of myself because in His sight we shall be one.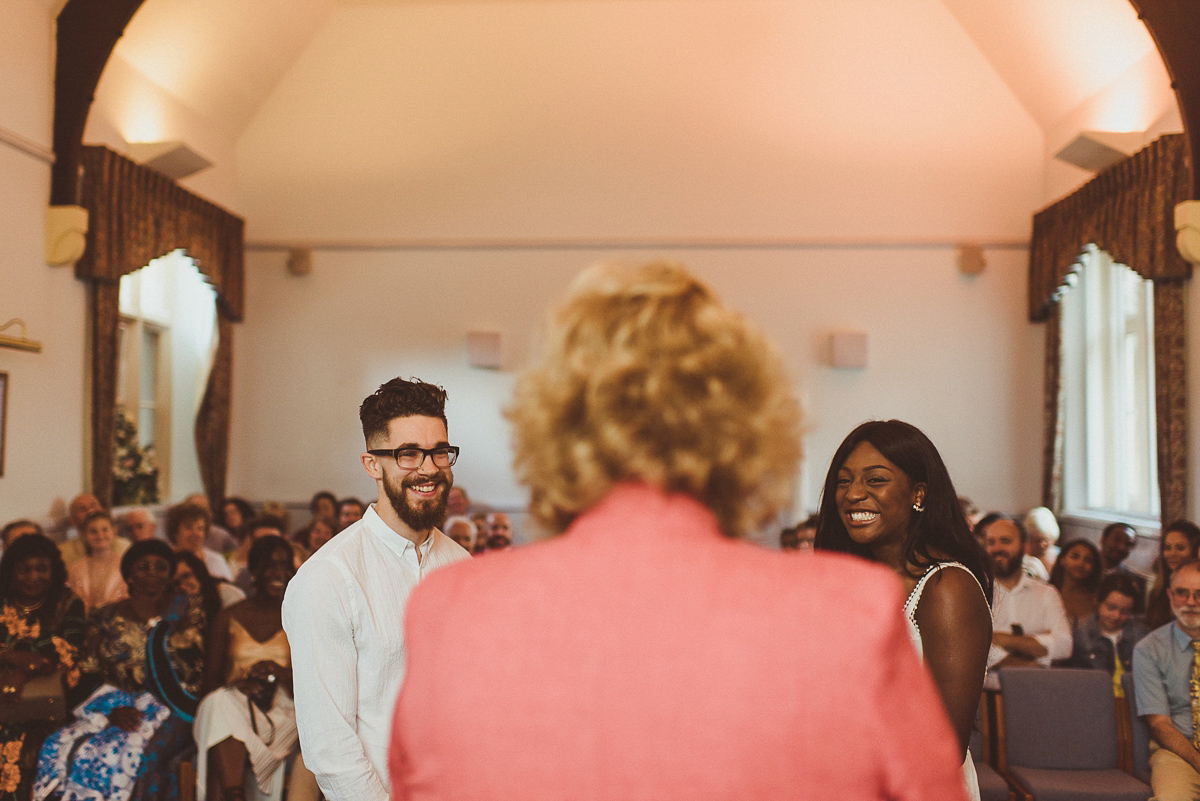 Ben chose a stylish outfit, with trousers and shirt by The Kooples, Sanders shoes and a Vitae London watch. He also styled his hair with a cut by Umberto at Sharps Barbers before the big day.
"Ben and Karlin Anderson designed my engagement ring together and I will forever be obsessed with her work! She is one of a kind, with a cute little studio in Hatton Garden, and is sure to go above and beyond for you. Our wedding bands were also made by Karlin and are stunning."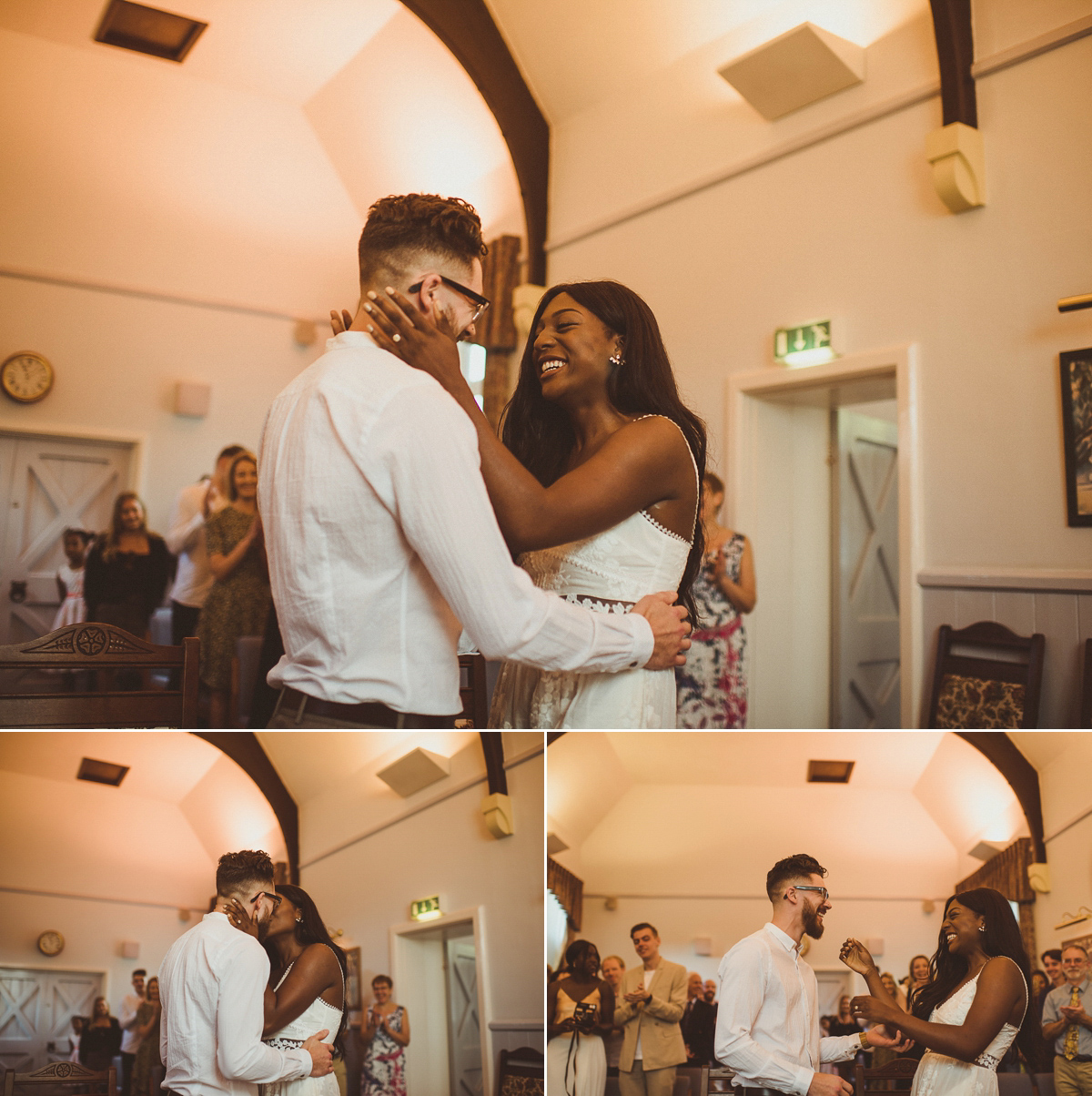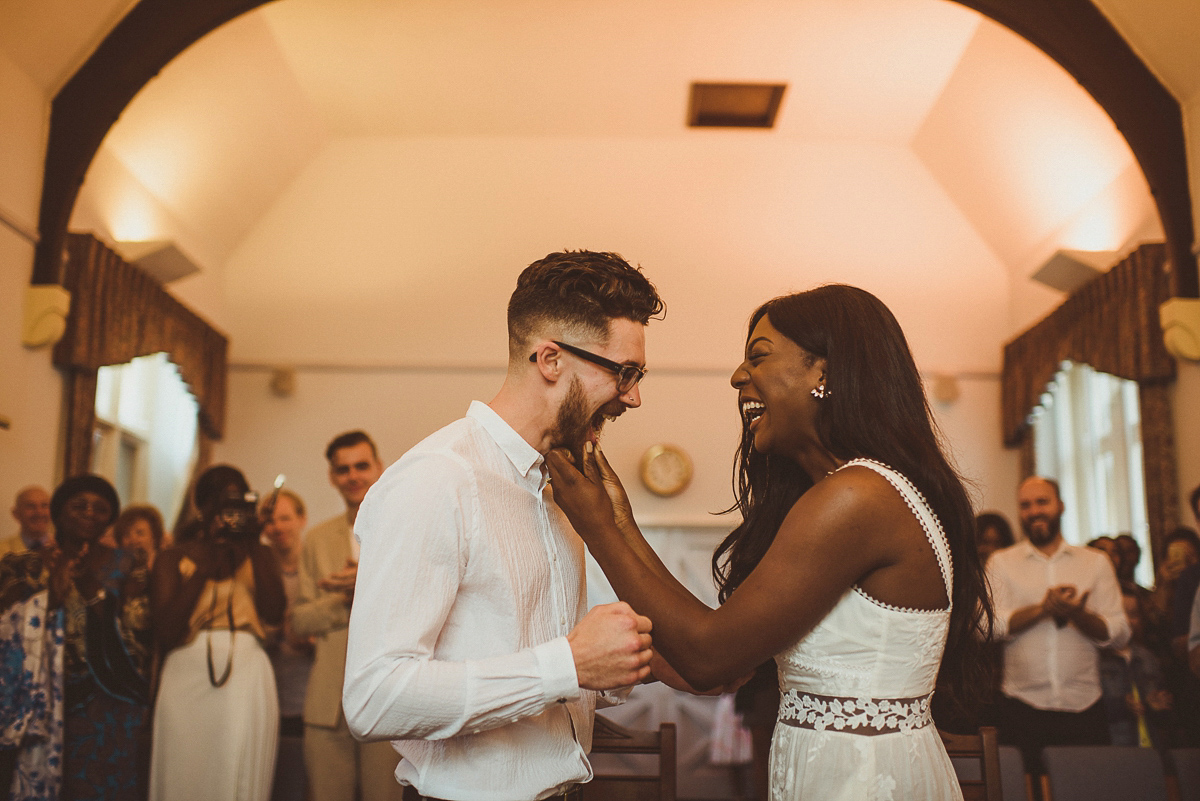 Matt of Matt Penberthy Photography took relaxed and intimate images of the bride and groom. And I adore how he captured the couple against the endless rolling green hills.
"Matt was honestly a dream! He just enjoyed the day with us, had previously scoped out the area and knew exactly what we wanted. It was so easy to enjoy everything and not focus on photos being taken. He was so personable and went with the flow. Our photos turned out better than we could have ever dreamed."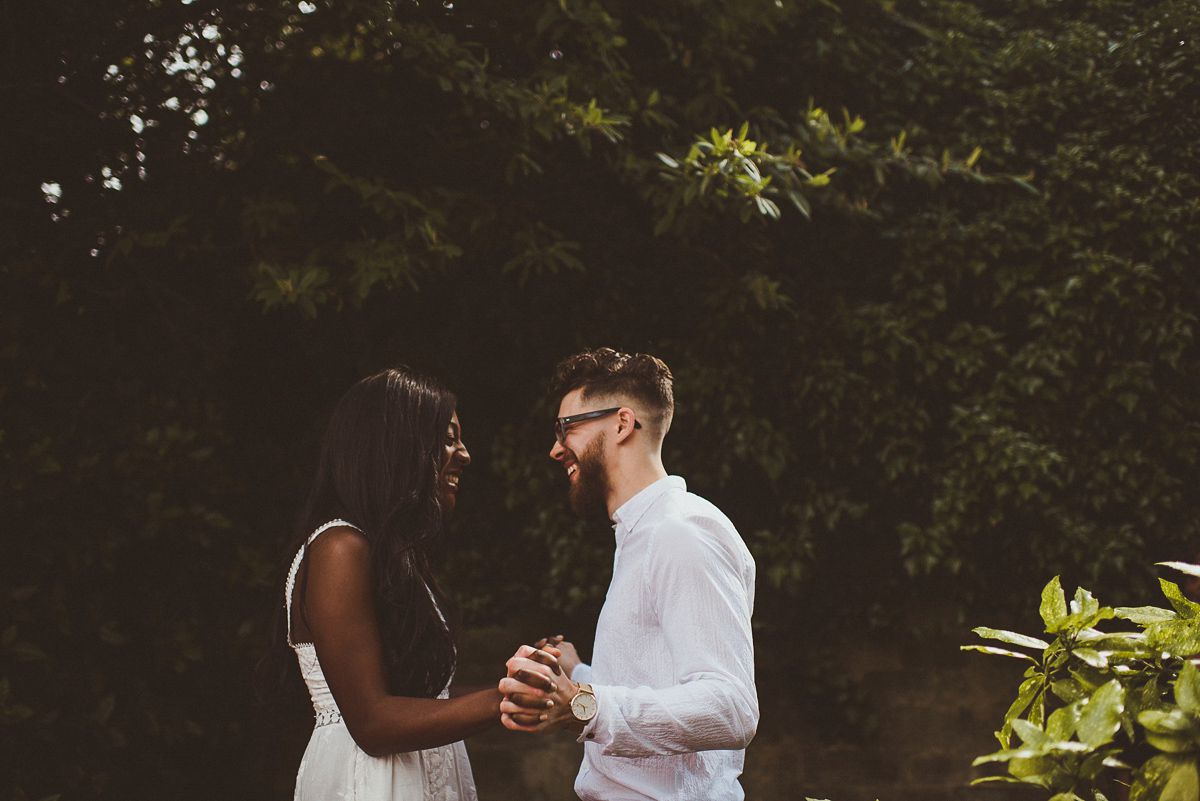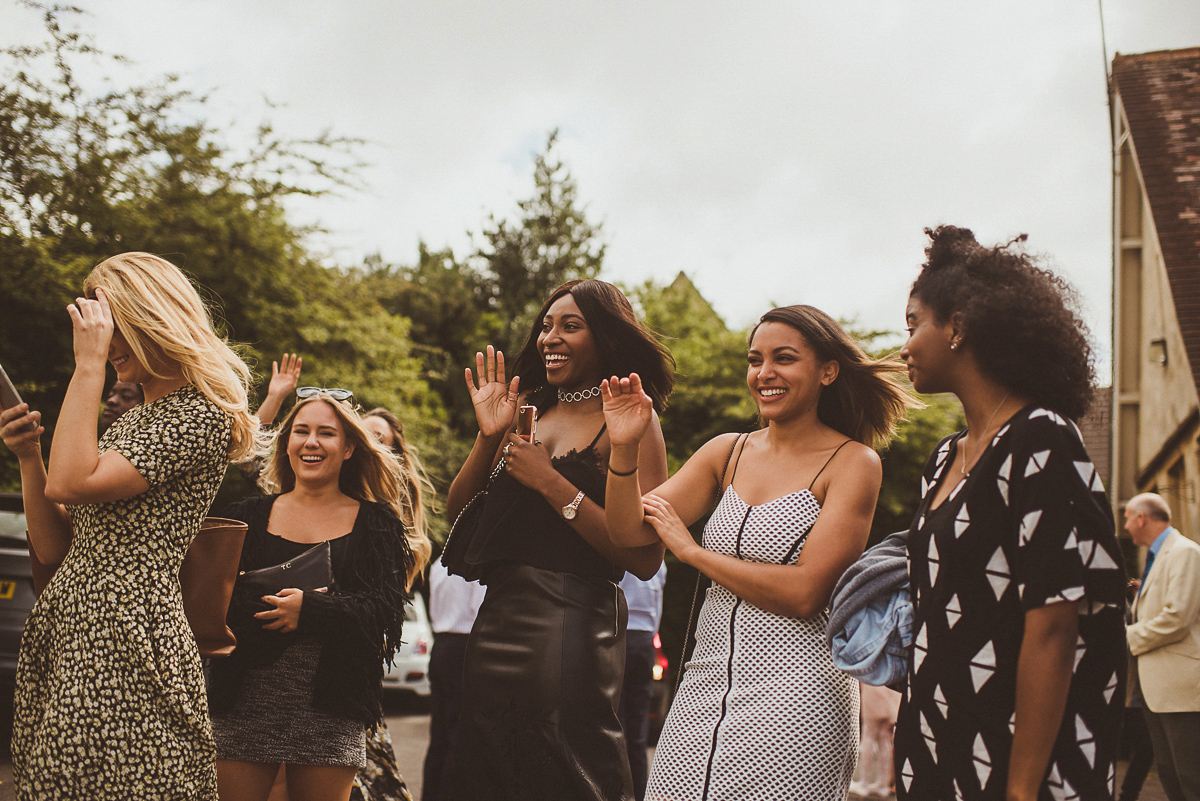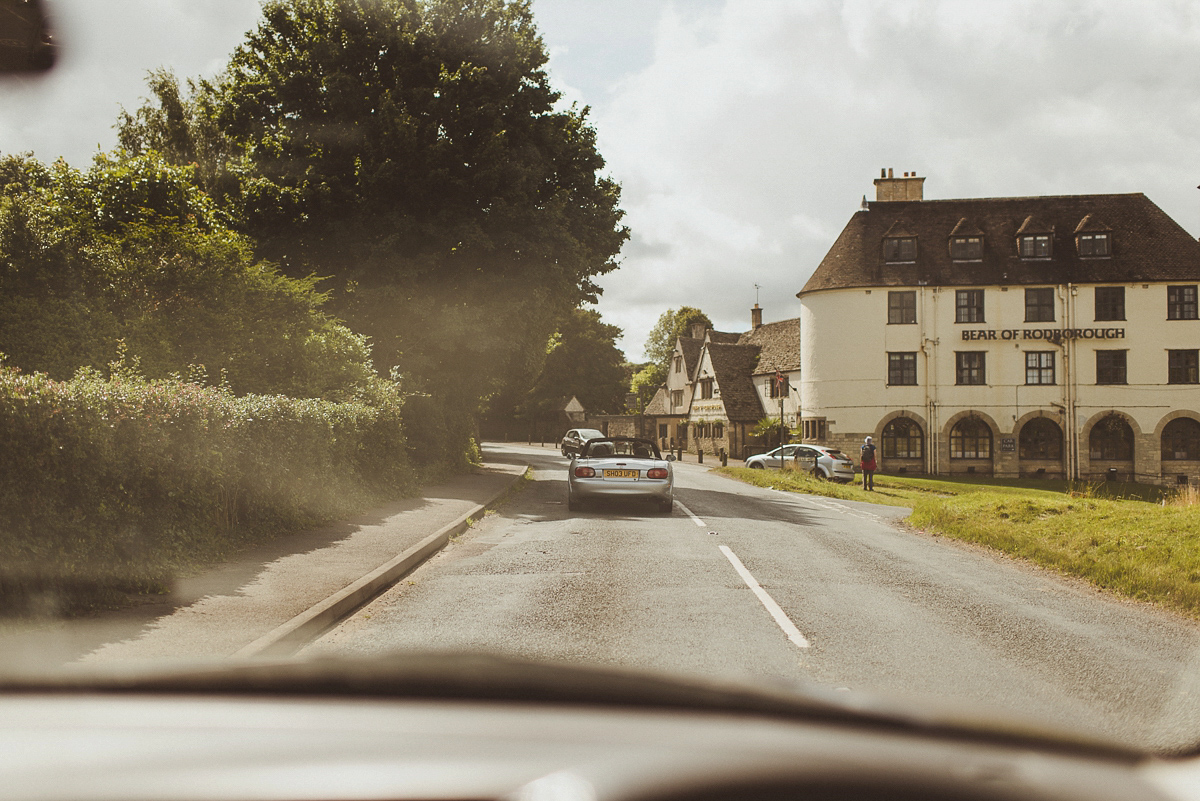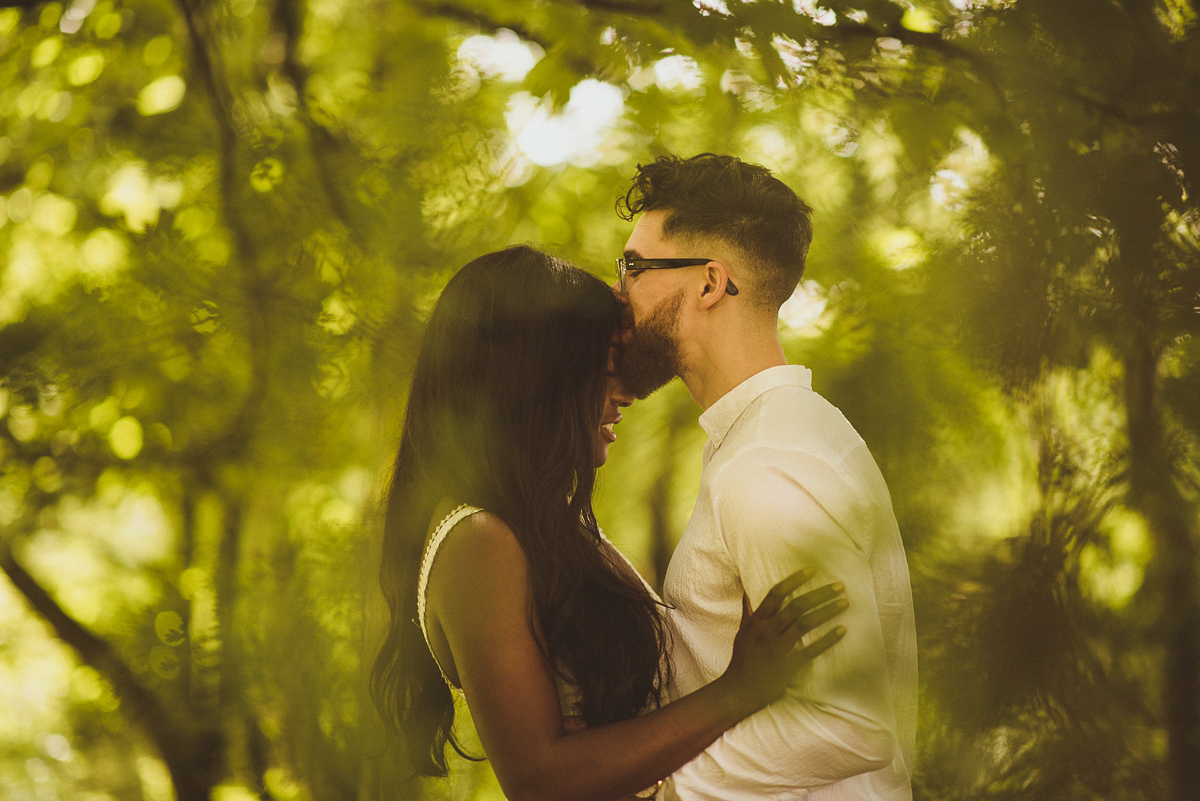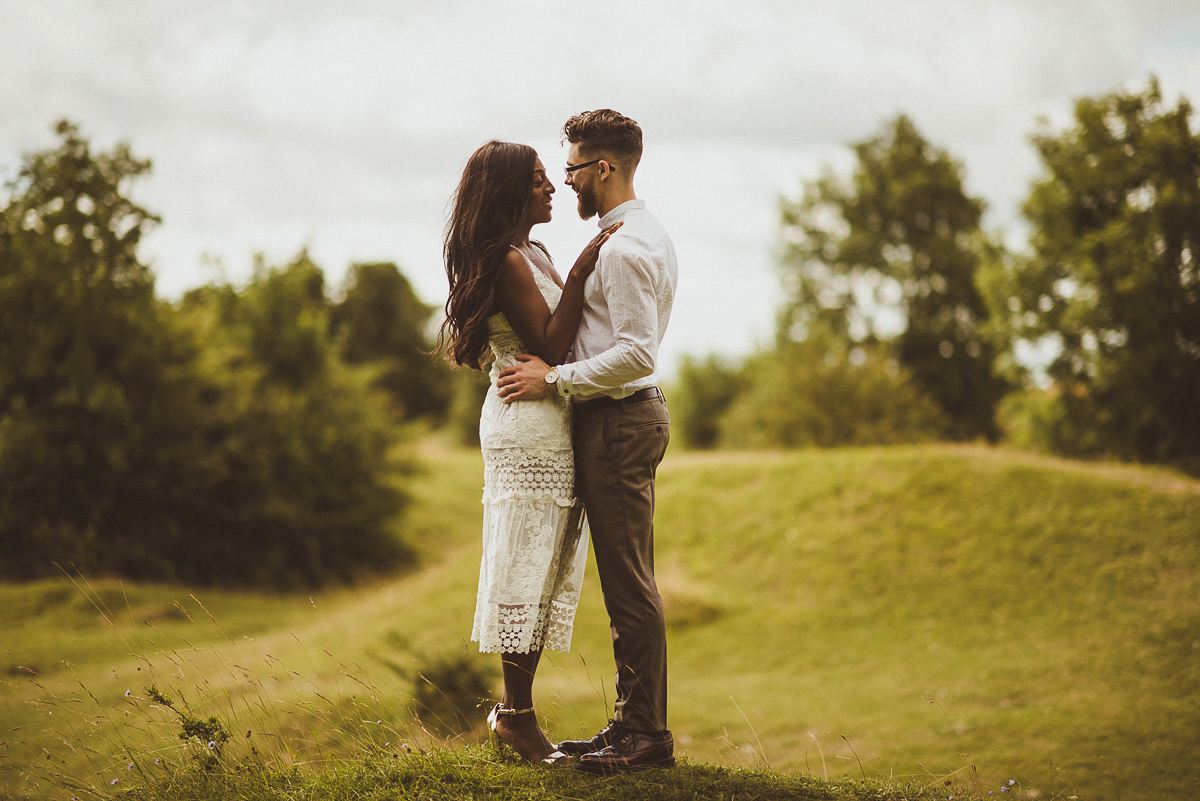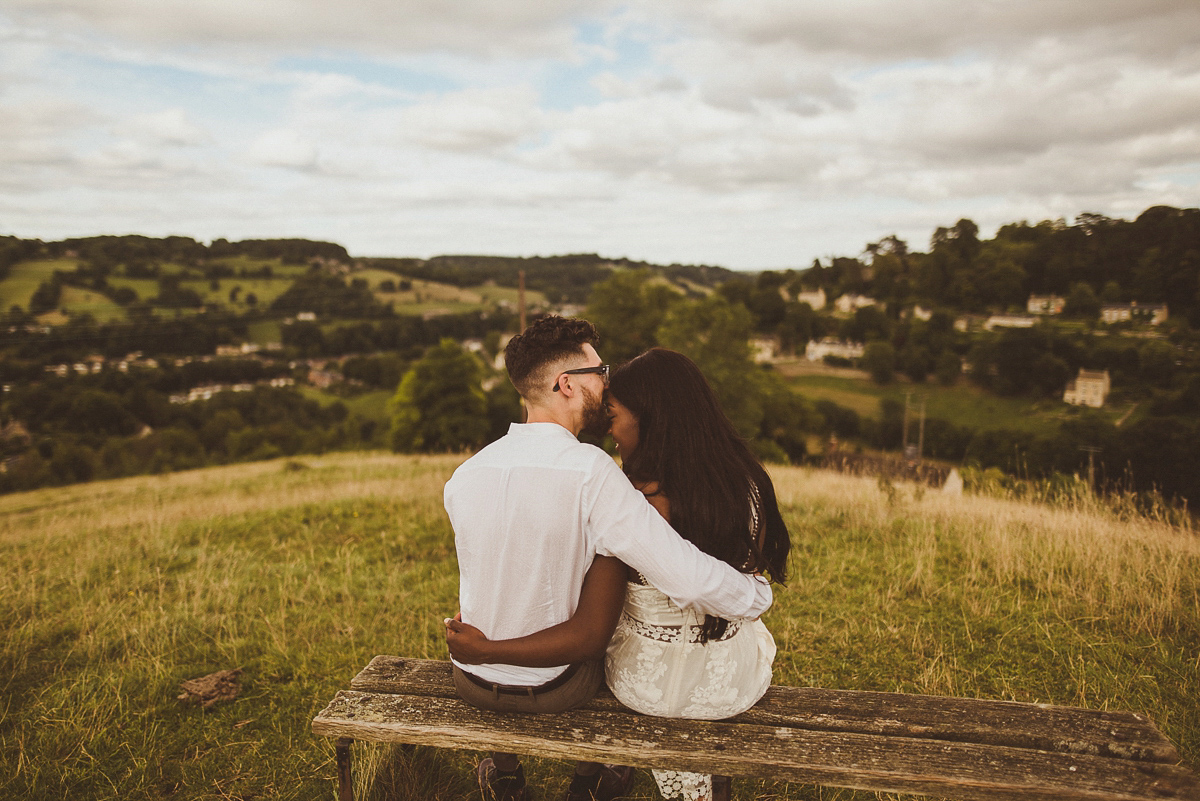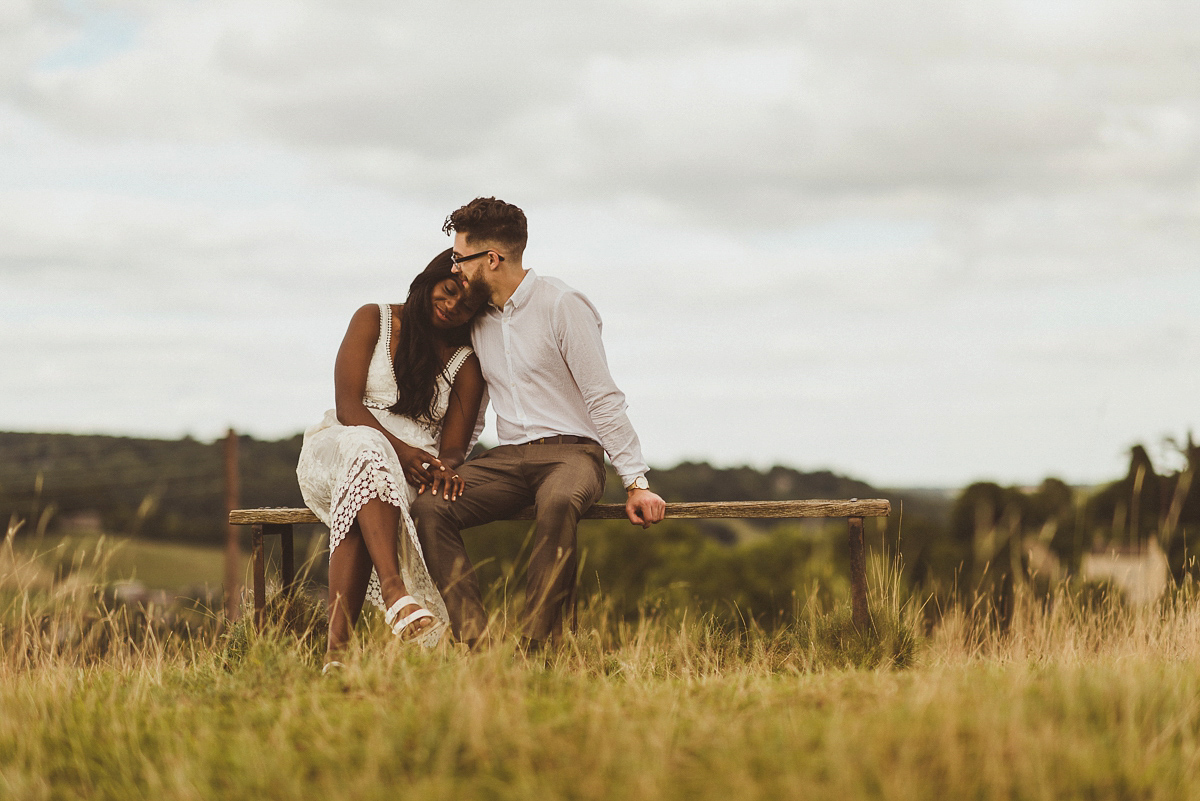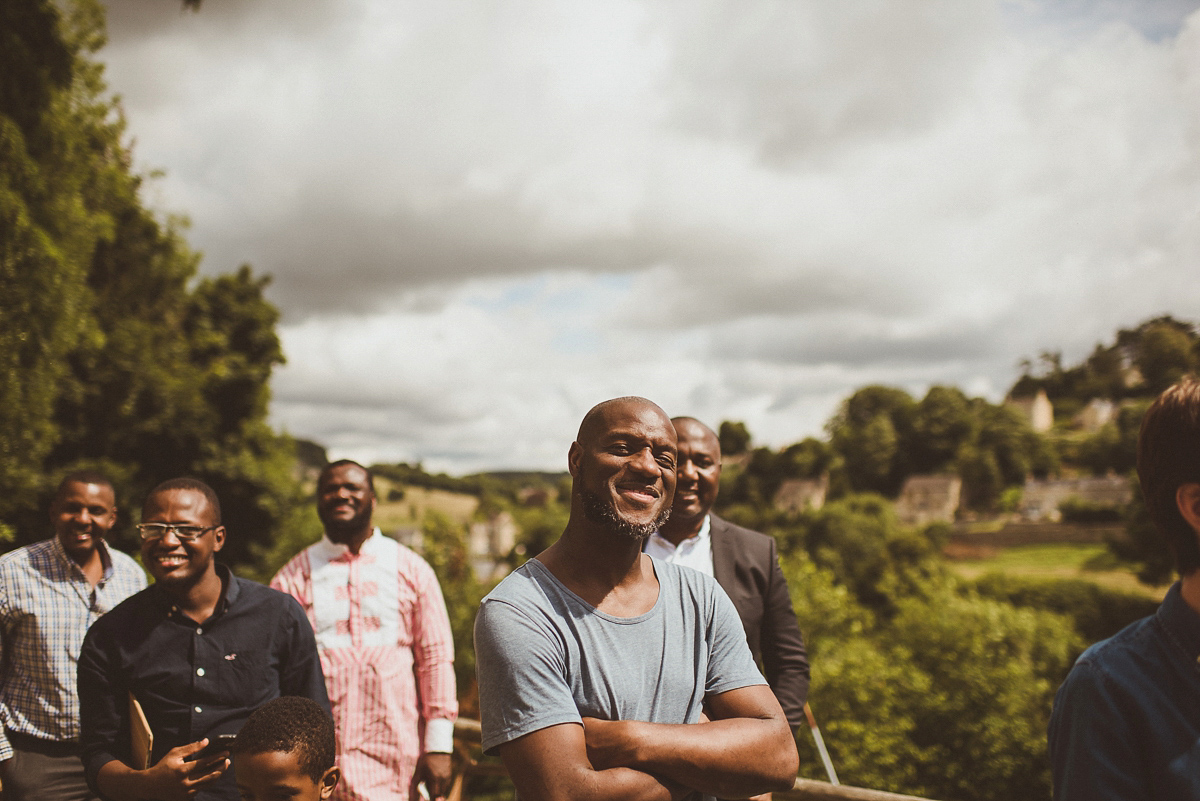 Mr and Mrs Hale's family and friends enjoyed a delicious BBQ-style lunch with salads, followed by ice-cream; perfect for a summer's day.
"Ben's parents live right next to an ice-cream factory where we had an overflow in a range of flavours for our guests."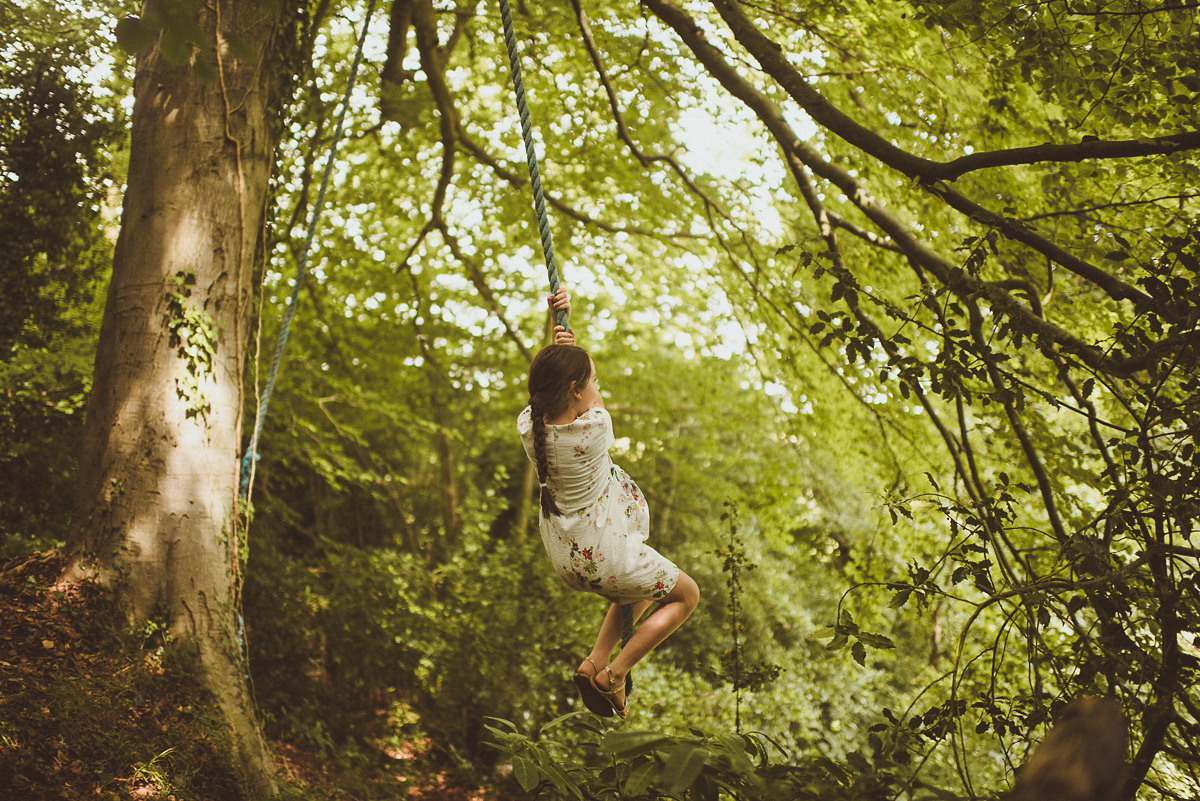 "We really wanted the day to be super casual, so we made a Spotify playlist and the kids spent the day on the rope swing Ben grew up on."
"My favourite moments were seeing our friends and family chat as they enjoyed the sunshine – and marrying my bestie."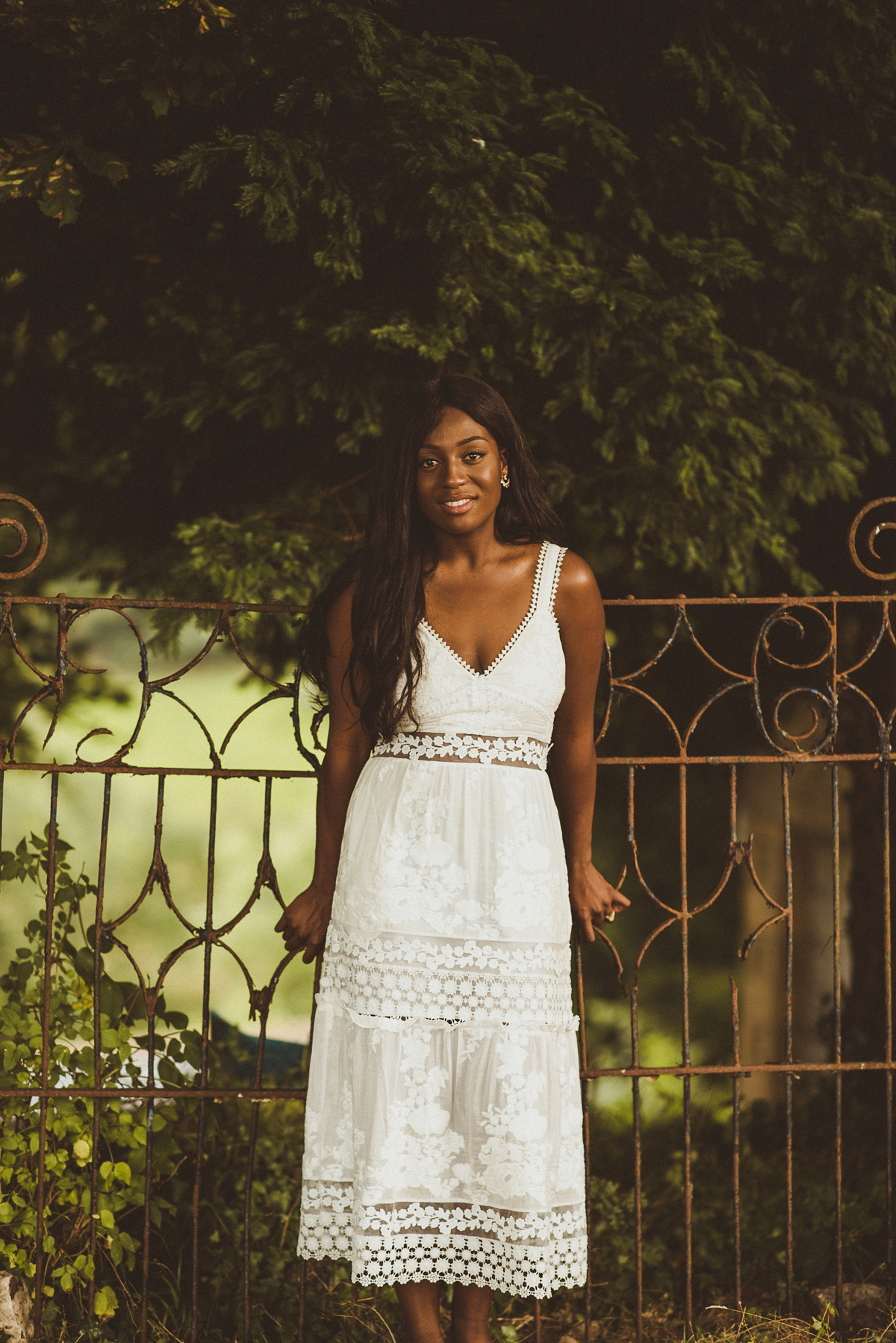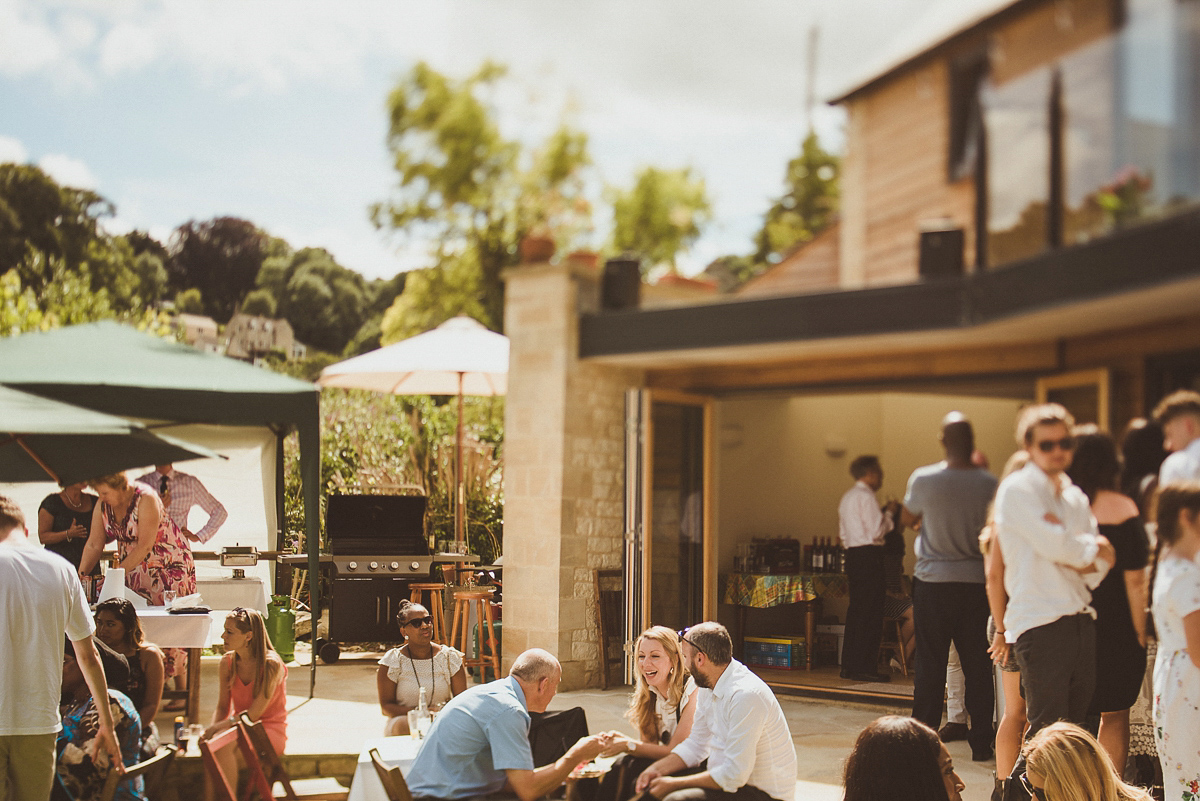 Words of Wedded Wisdom
"Put more pressure on making sure you are ready for marriage than the ONE day. Marriage lasts a lifetime! We invested more time in marriage prep with a close couple married for 17 years and enjoyed every moment of being engaged."
"We didn't stress about the wedding day at all. It's not worth it. HAVE FUN!"
These are such wise words and every bride I've met all say the same thing – your wedding day really is such fun! If I'm ever having a bad day, I just think about grooving on the dance floor with my nearest and dearest and I'm instantly uplifted.
Thank you so much to Ben and Fadila for sharing your gorgeous wedding – and thank you also to photographer Matt Penberthy for sharing their emotion-filled images. If you've fallen for his style, take a look at these other delightful weddings shot by Matt we've previously highlighted on the blog.
Here's to a jolly weekend lovelies!
Love Jo -xo-