We've got out and out glamour for you today with a romantic colour palette of pink and gold and the really gorgeous backdrop of Sandburn Hall and its surrounding woodland.
Lucy, who works as an NHS complaints advocate married Liam, a retail account executive on the 30th of August 2016. The groom used to work with Tony of Photography 34 so they knew he would be perfect to capture this beautiful day.
"We loved that we could get married and have the reception in one place at Sandburn Hall and it was also close to our home. It was the whole package, in the perfect setting. I became quite obsessed with Pinterest during planning. I was drawn to American weddings which always had very romantic settings and I love pink and golds so decided on these colours."
Photography by Photography 34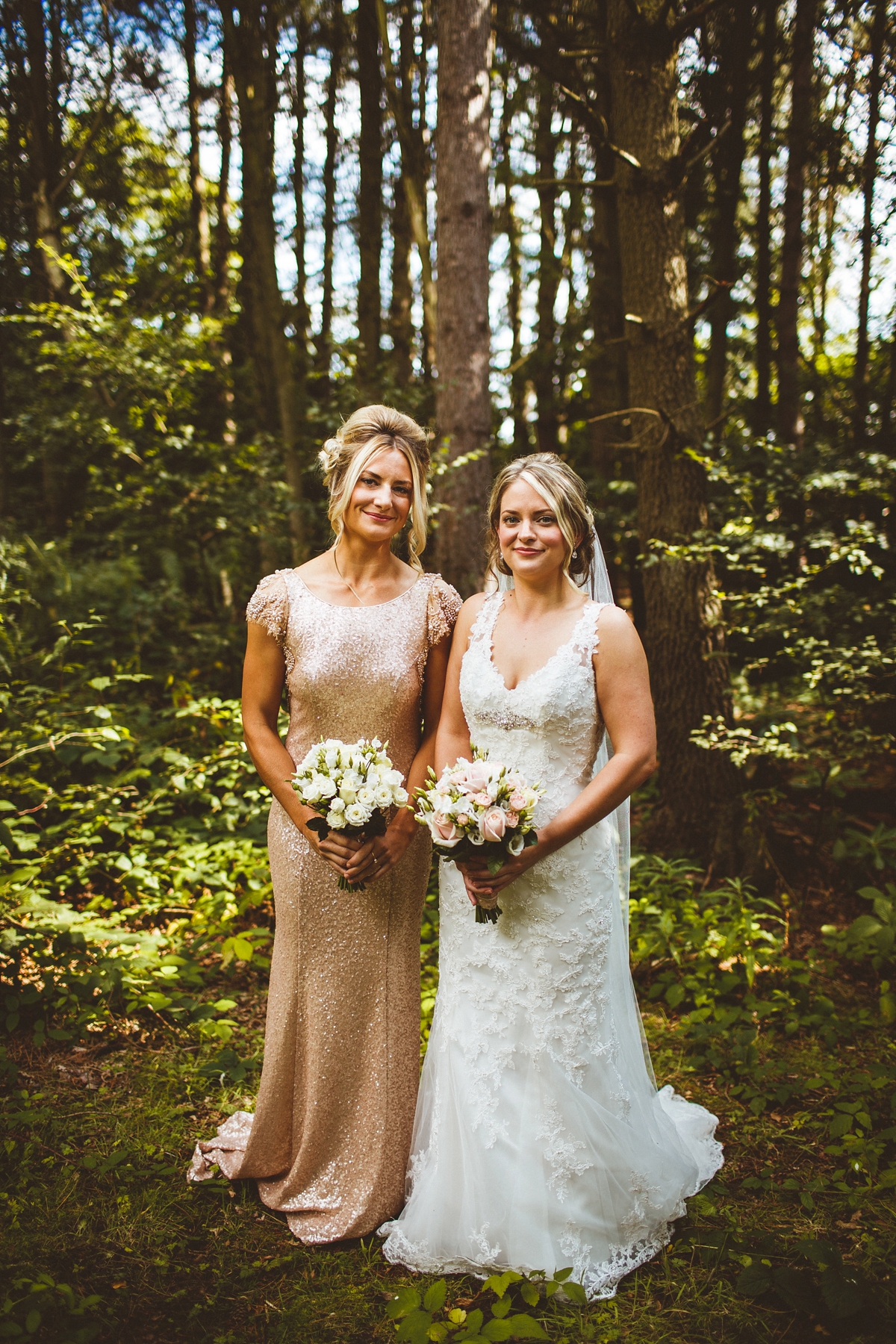 The couple are very lucky to know the super talented Tony Wilson of Photography 34 so there was no-one else they wanted to photograph their special day.
"Tony used to work with Liam and once he had picked up photography I used to see his pictures cropping up all over on the internet. I didn't want anyone else to do the photography so was very happy when Tony agreed to do them. He is a brilliant photographer, very calm and seemed to just blend into the day without me noticing which is why the photos are so natural. Our photographs are the best memories of our wedding and we can't recommend Tony highly enough. If you want natural journalistic feeling photographs then Tony is perfect."Lucy looks sensational in her lace Sophia Tolli dress from Wedding Belles and Beaus of York. She added a single tier chapel length veil from Mia Sposa, earrings from Molly Browns in York, and New Look shoes.
"I knew that I definitely wanted a dress with straps and lace, which looked traditional but had a modern twist. Sophia Tolli was the first designer I found when looking online, Wedding Belles was the last shop I visited and the first Sophia Tolli I tried on. I loved the diamante/crystal design on the front and the lace on the straps."
"I specifically wanted a perfume I had never worn before so it would always remind me of the wedding. 'The Scent' by Hugo Boss had just come out and I loved it as soon as I tried it. I think it's quite a unique scent."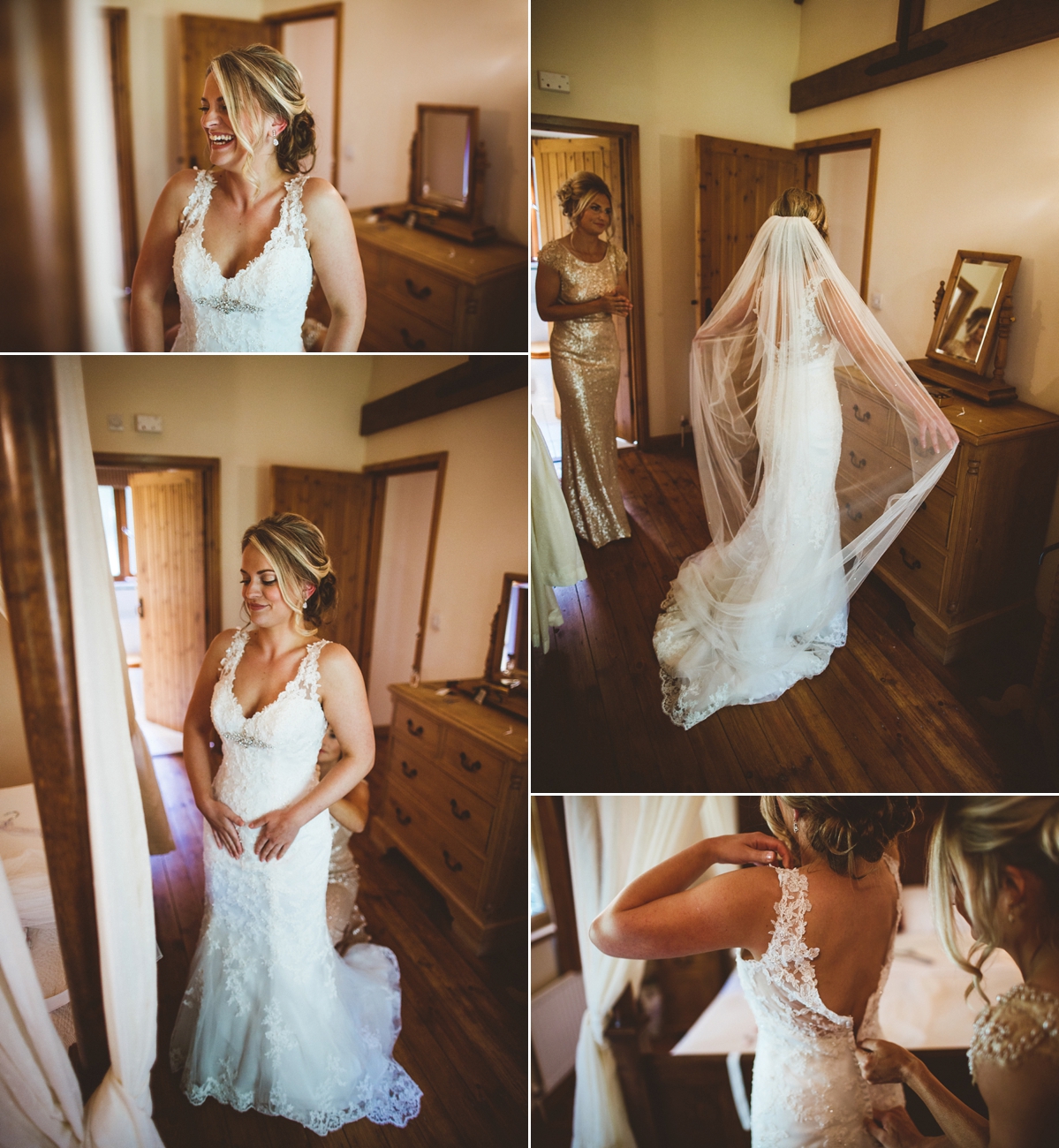 Lucy's bridesmaid looks stunning in her long sequin dress from White Runway. Friends Lorna Gledhill and Lorna Wilkinson did the ladies' hair and makeup.
Dales Florist Malton put the beautiful floral arrangements together.
"I wanted a nice mix of pale pink and cream flowers which had roses and stocks in them, with a summer countryside feel to them. I used the material from the bridesmaid's dress to fit around the stalks so they matched the pink and gold theme colours."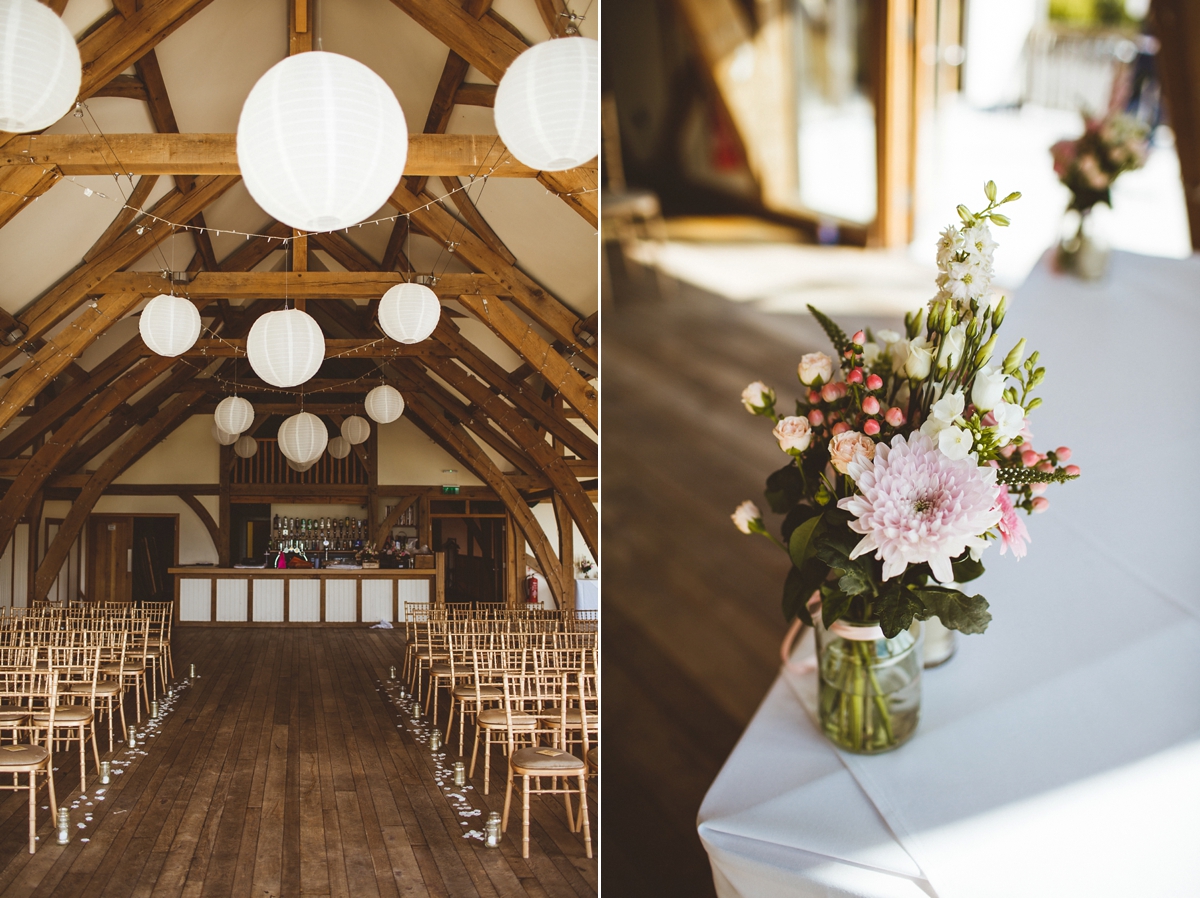 "Liam and I met on a night out in Scarborough through a mutual friend. We had gone to college at the same time, knew a lot of the same people but had never spoken to each other. We had been together for five and a half years when we decided to start saving for our wedding."
"We both knew we wanted to get married so decided to keep it a secret while we planned the date and booked the venue. We announced our engagement to everyone else eight months later. We were engaged for a year and a half before the wedding."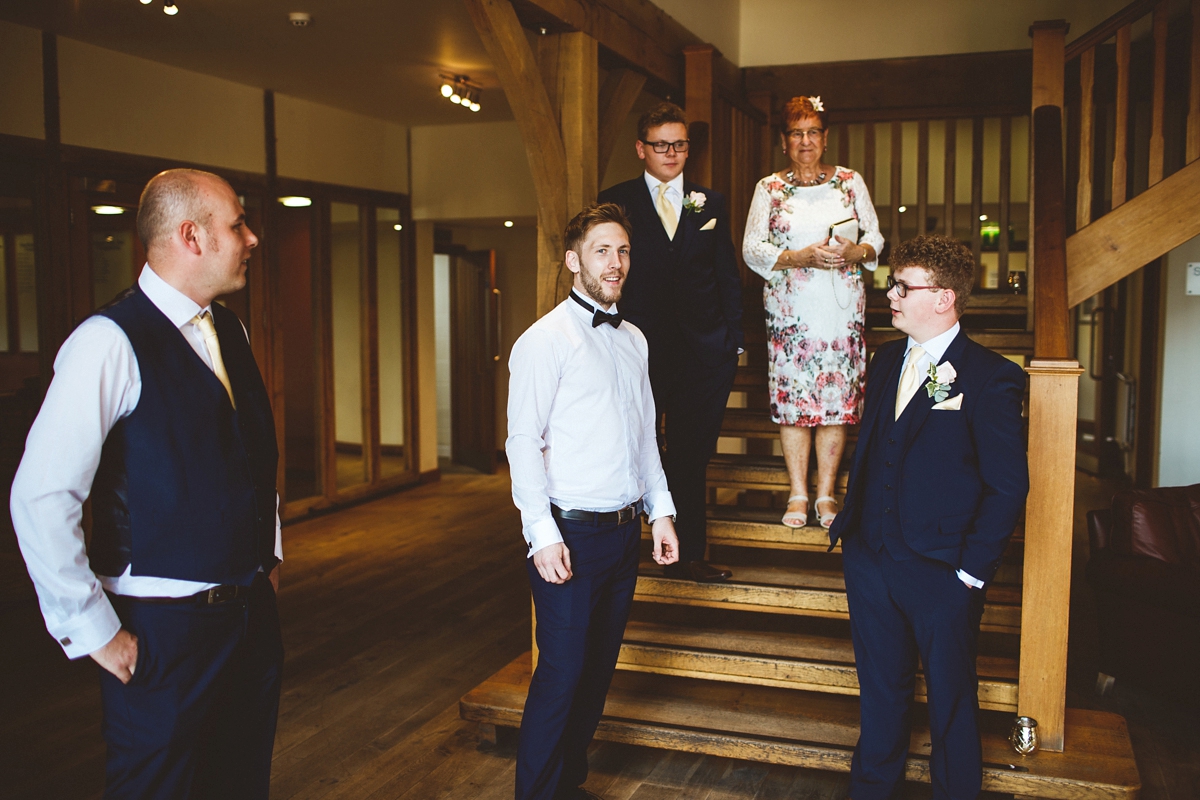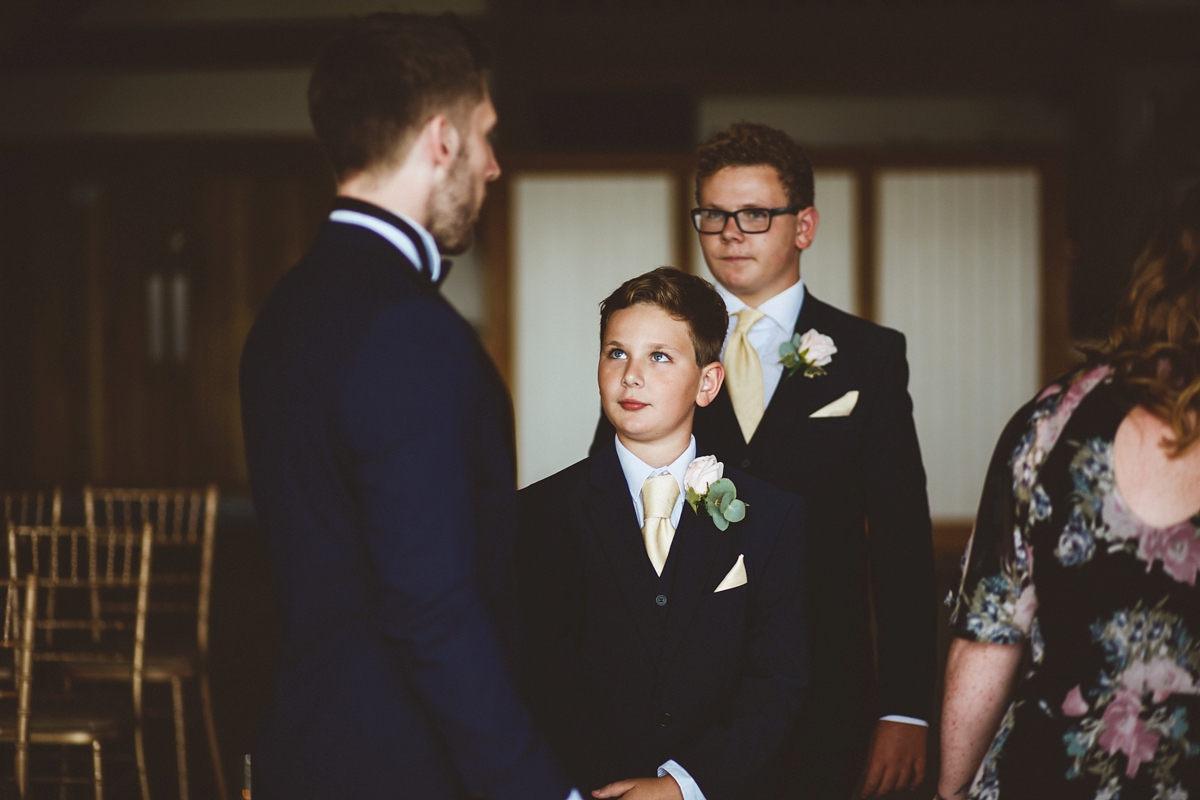 "My dad accompanied me down the aisle to 'Feel My Love' by Adele sung by Michael Mulholland on guitar."
"We wanted the ceremony to be as simple as possible. Nothing fancy or slushy. The registrar said it was the quickest ceremony she'd ever done!"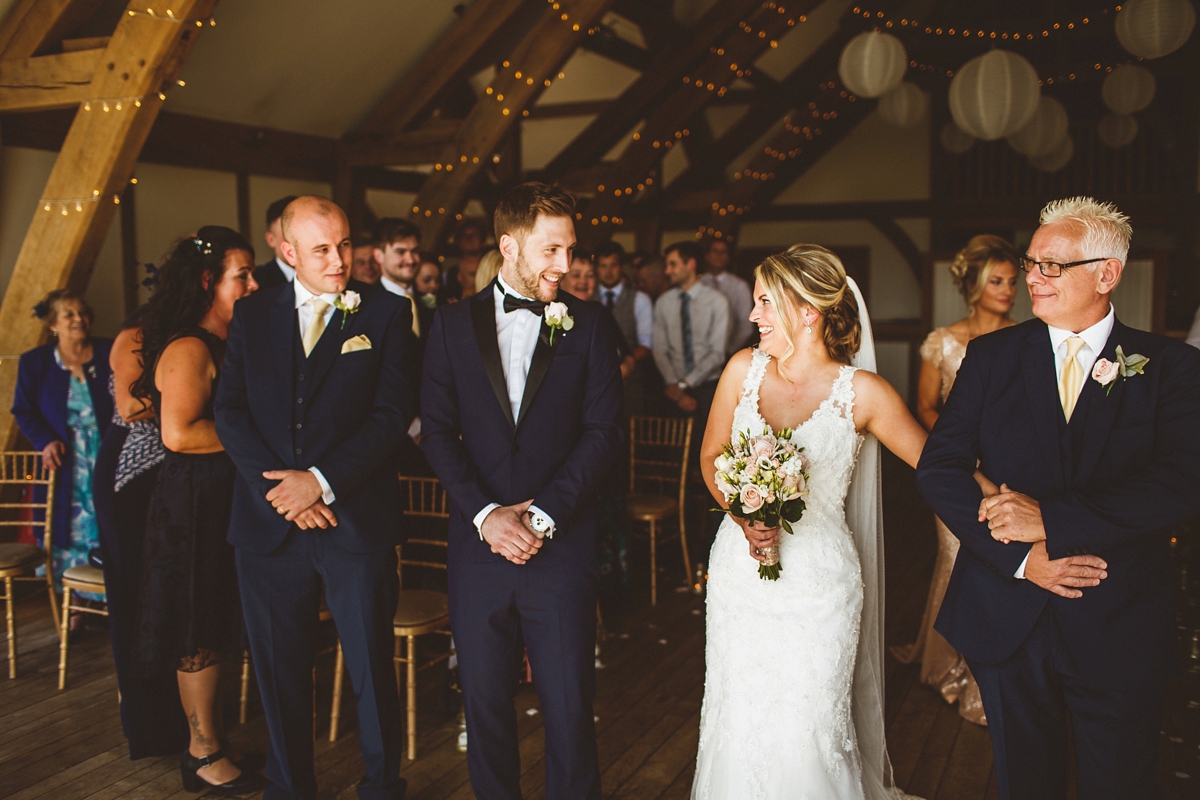 "I specifically wanted a rose gold, vintage style engagement ring with a morganite stone in it. I didn't want a wedding band so would just be using my engagement ring for the ceremony. I searched high and low for a high street jeweller that stocked rose gold morganite rings."
"It's a pale pink gemstone and quite uncommon on the high street. Only Ernest Jones stocked one I liked which had to be ordered into the shop especially. Luckily I absolutely loved it so the search was over. Liam wasn't too fussed about his ring so we went back to Ernest Jones as the customer service was better than expected. It also turns out that our next door neighbour worked there so we got a discount."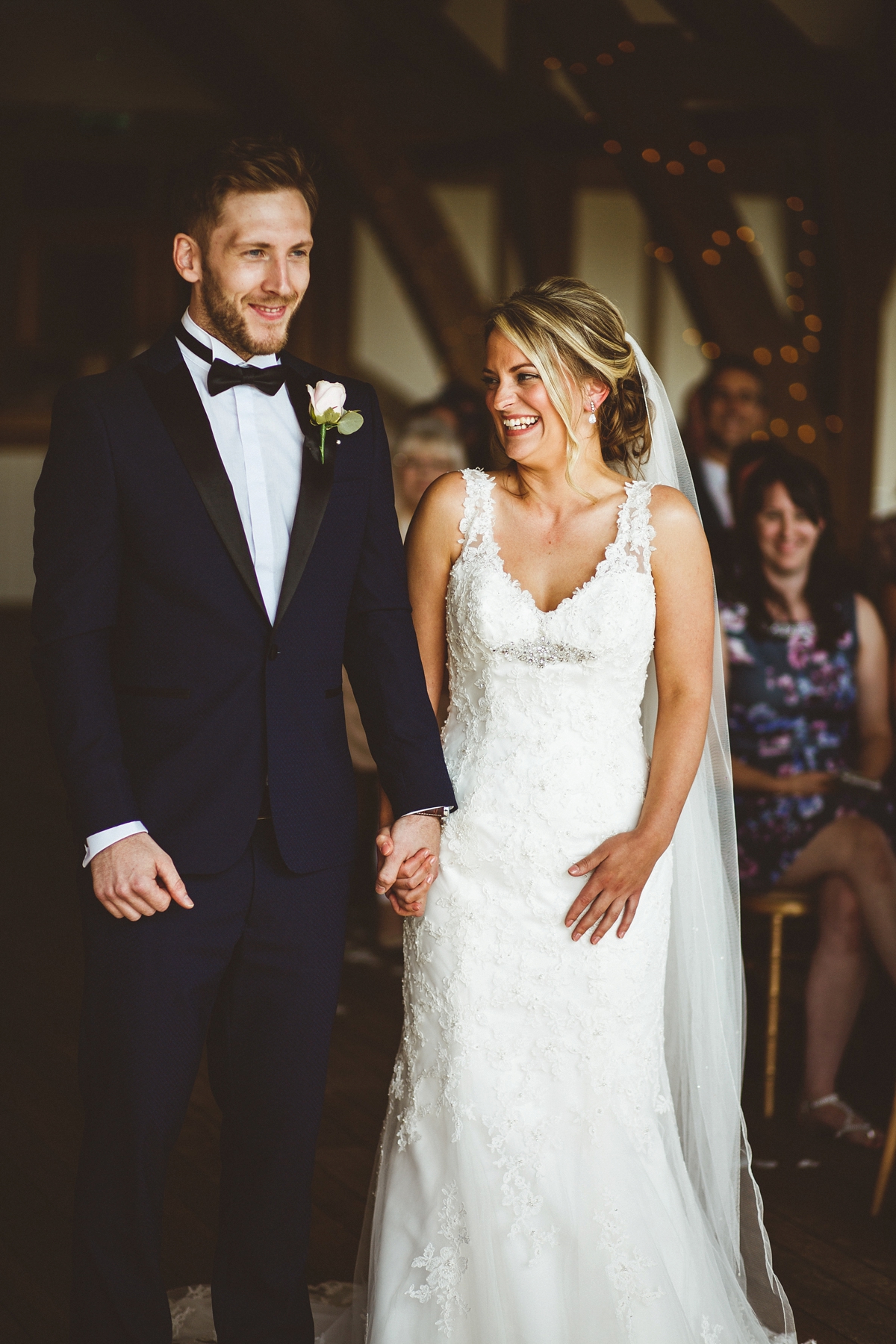 The groom looks very handsome in his black tuxedo, purchased at  Moss Bros. York Designer outlet.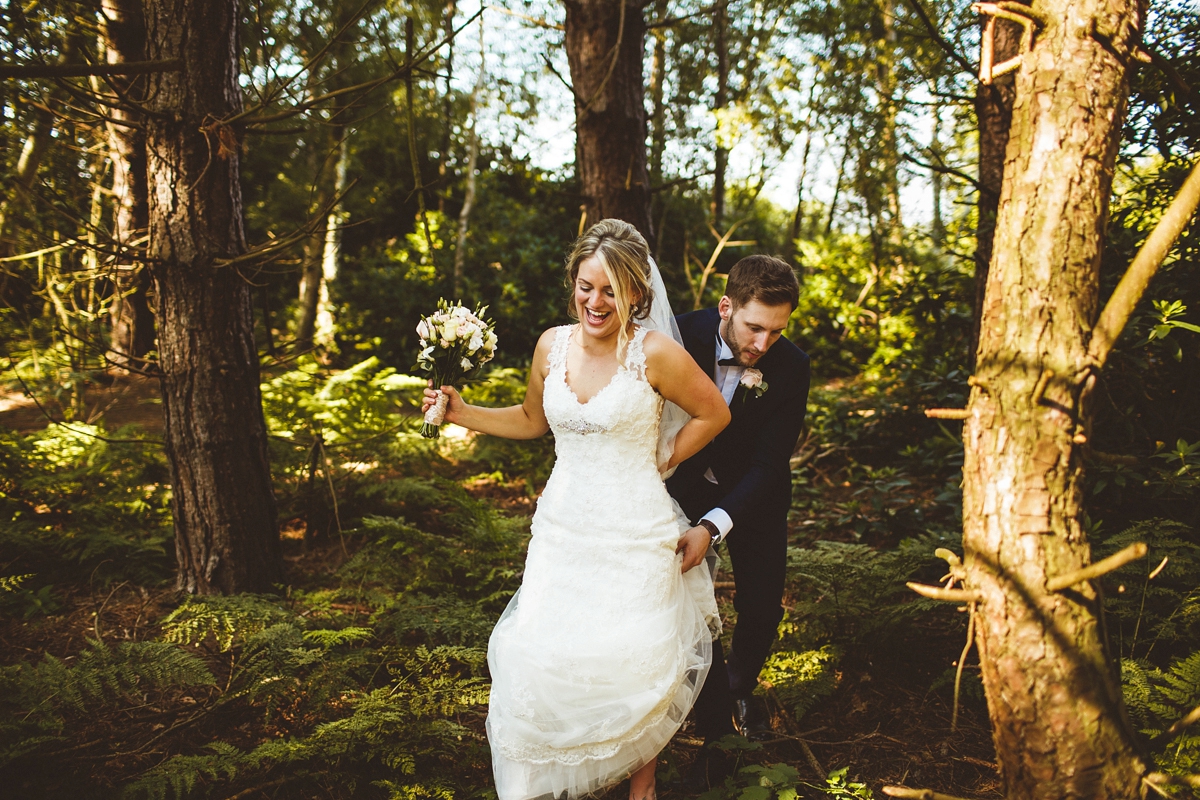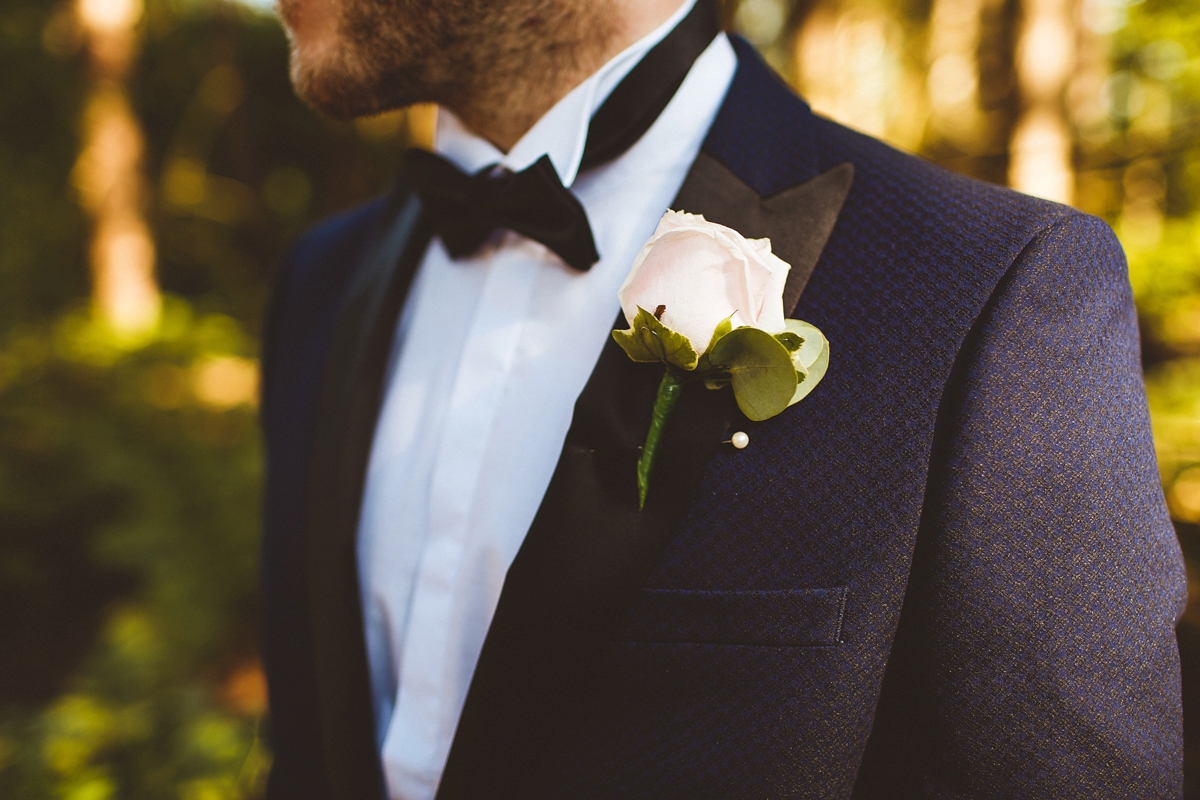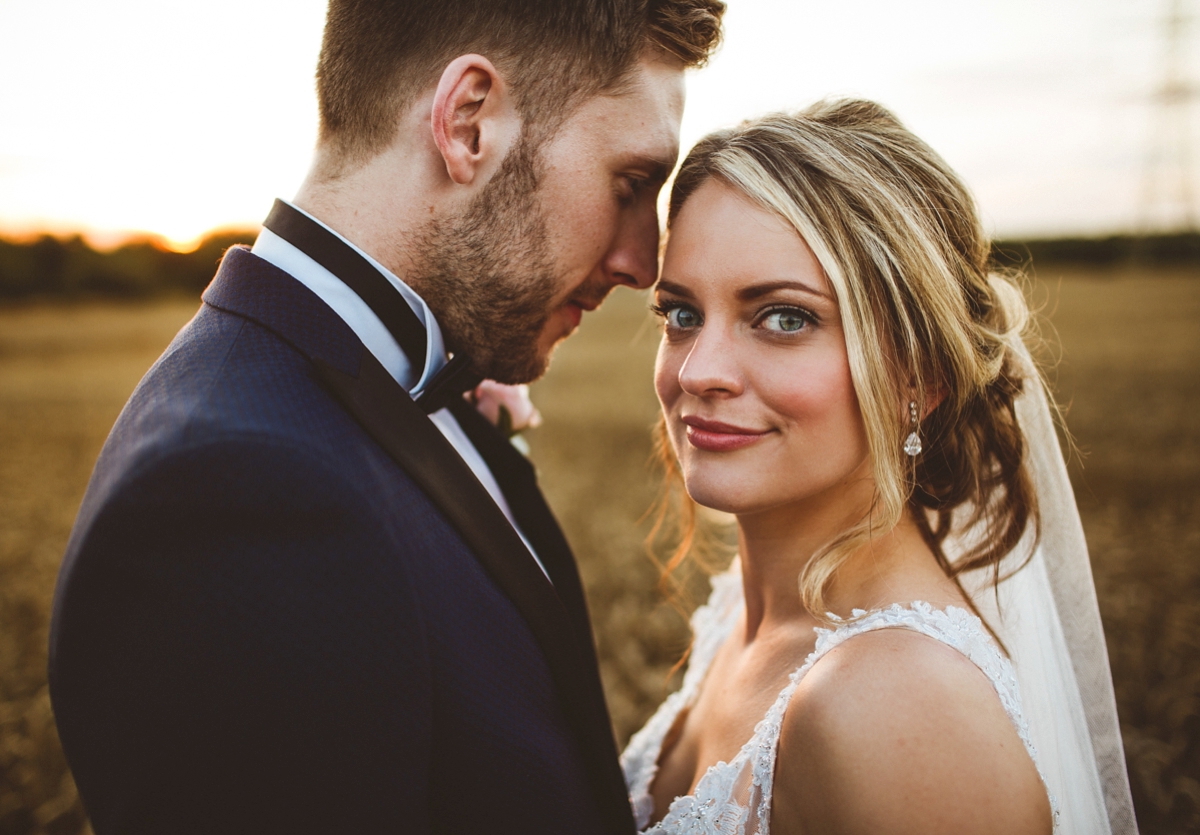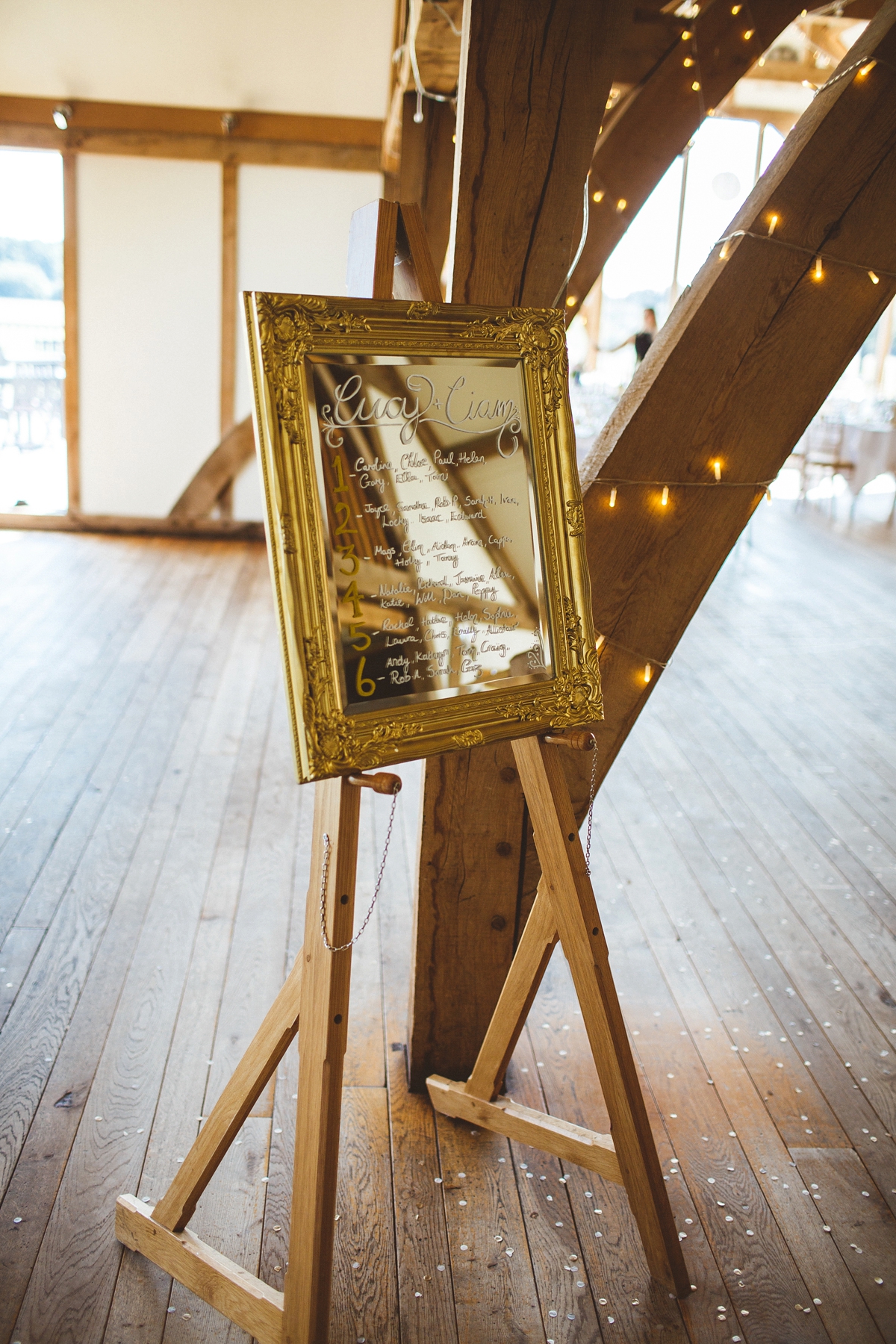 The bride herself made the gorgeous three tier naked Victoria sponge cake.
"Luckily I make a good cake so the cake was made the day before with help from my bridesmaid. It saved a lot of money and I had already made a wedding cake and lots of birthday cakes before so I was confident I could do it."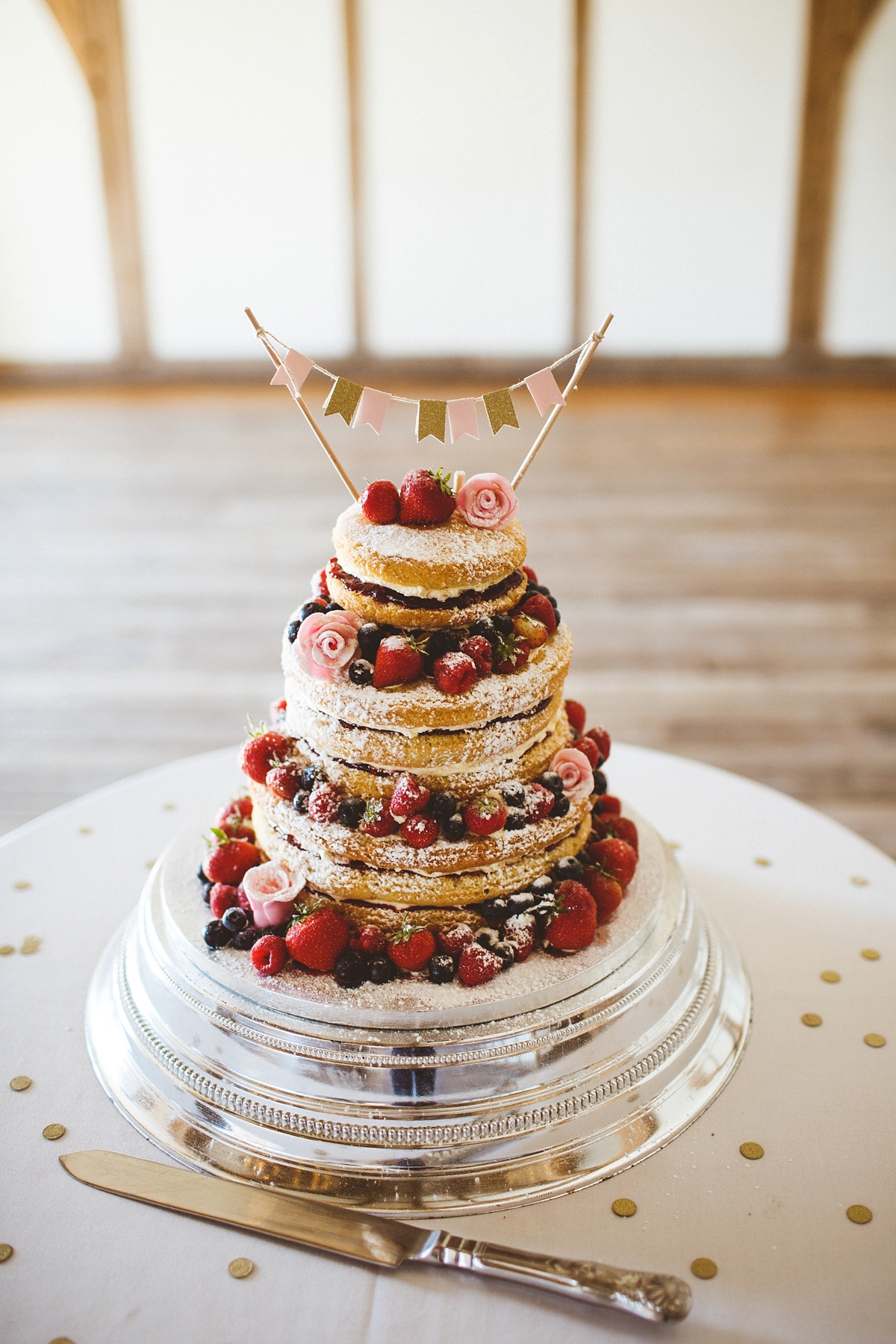 "The boy's favours were boxes from Temptation Gifts with a horse racing betting slip inside and the girls had a miniature heart on a wire with a quote."
Lucy got crafty for the wedding, making most of the stationery herself with bits and bobs from Hobbycraft.
"We got fairy lights and lanterns from Wedding Venue Lighting, sequin table runners and centrepieces from Magpie Linens and candelabras from Melody Maison. Our card box was from Paperchase and then decorated by hand."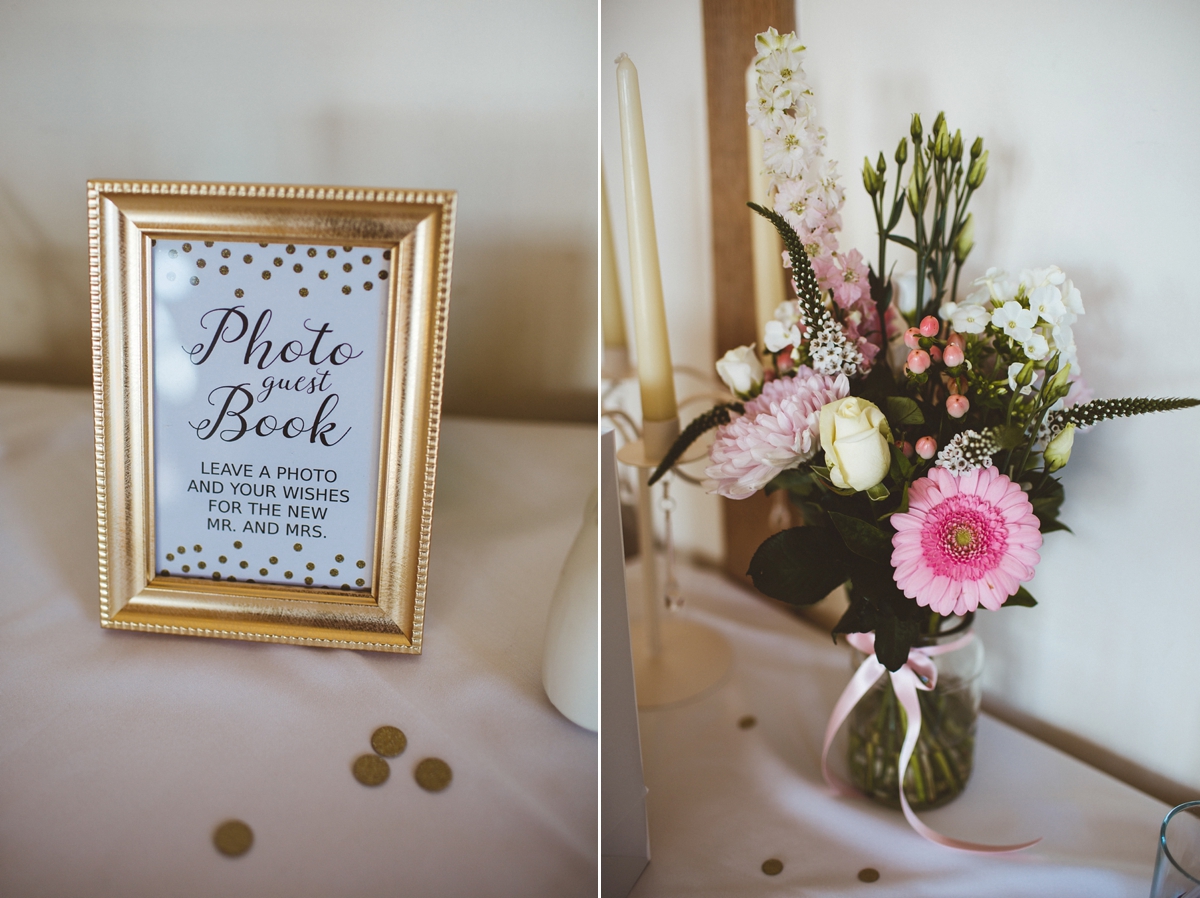 "Aside from walking down the aisle which was a totally surreal experience, my other two favourite parts of the day were getting ready with my mum and friends and listening to the speeches."
"It was so much fun and I just spent the whole time laughing and taking it all in. I don't think I would have done anything that differently, other than stress less. On the day everything does fall into place eventually."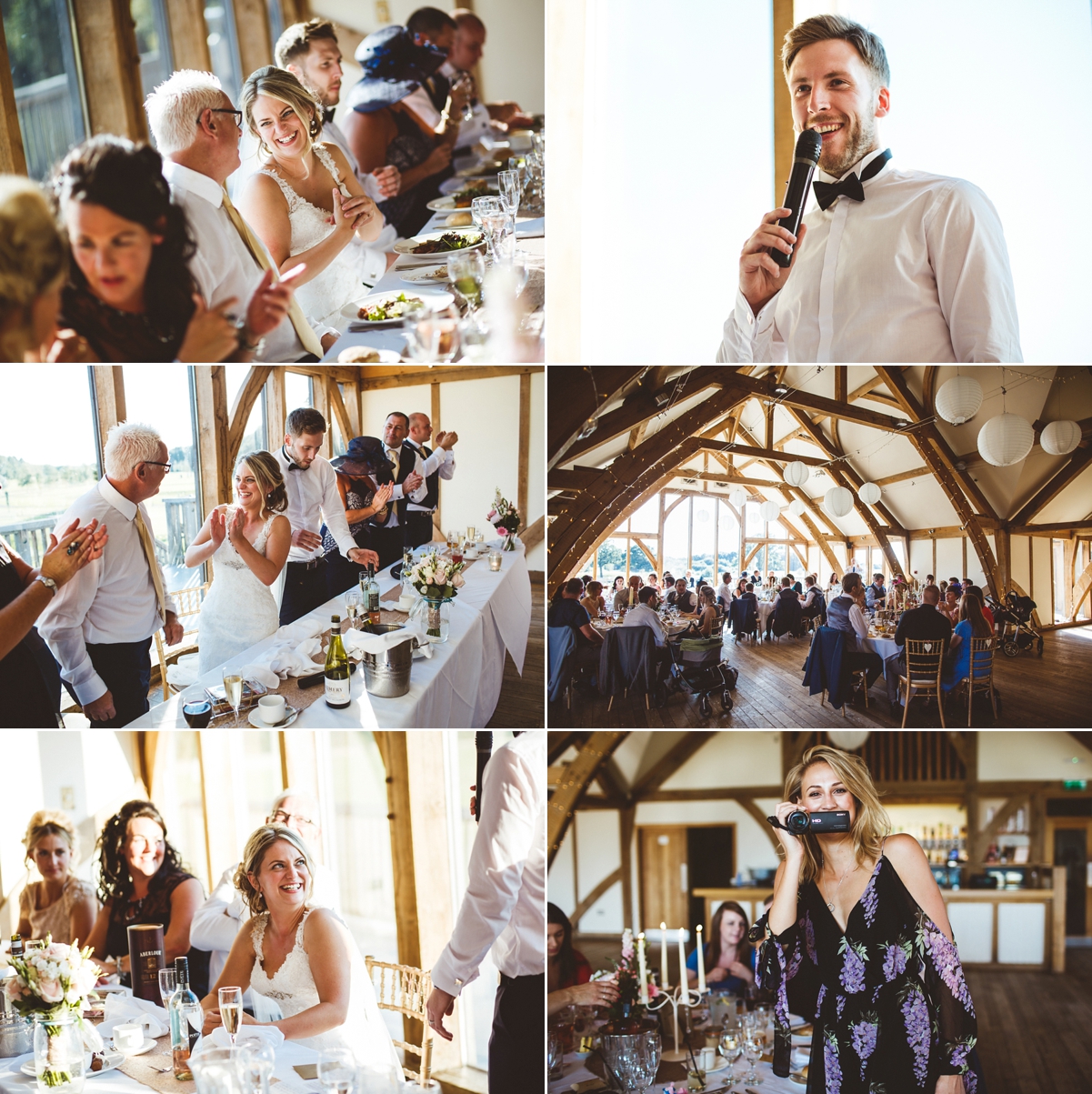 "We had our first dance to the acoustic version of 'Latch' by Sam Smith. We both liked him but most of his songs were too serious or upbeat, then he covered Disclosure's song Latch and it sounded completely different. The words are actually very fitting but they aren't very relatable when you hear the Disclosure version."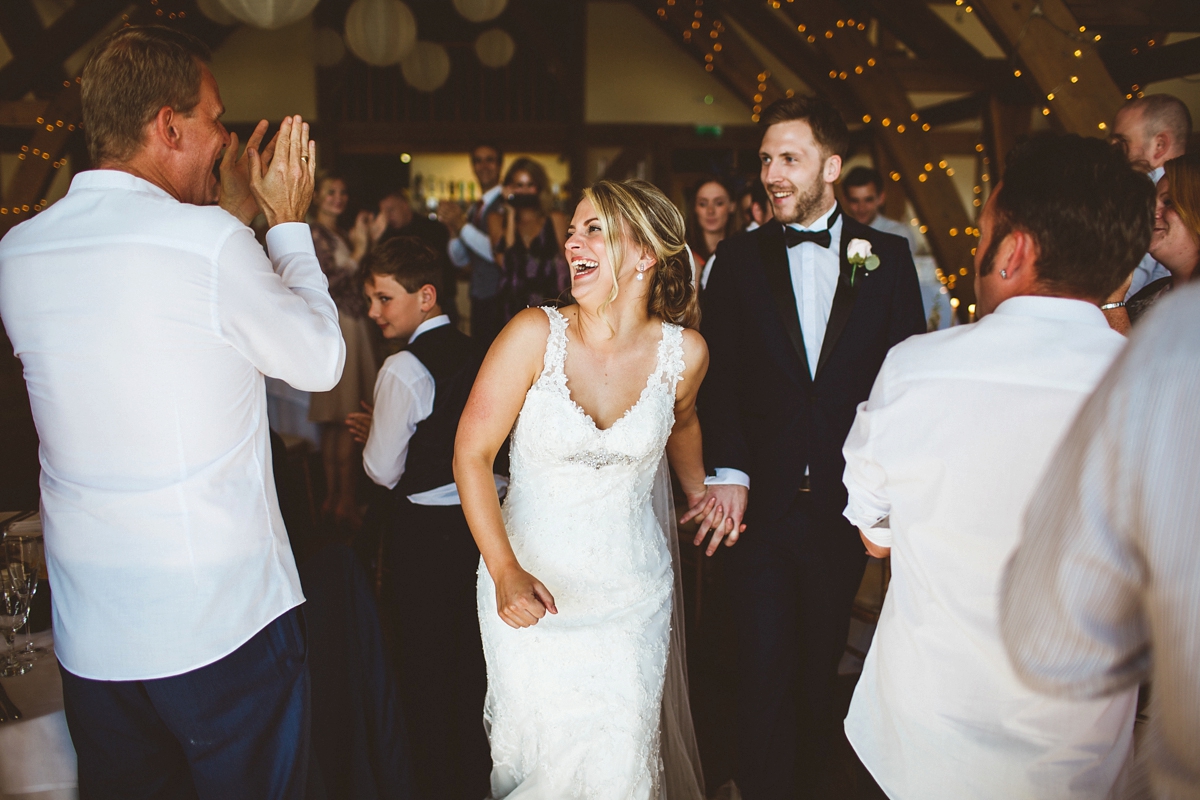 Words of Wedded Wisdom
"Really don't stress about the day, everyone will tell you this but believe me no-one will notice if the ribbon on the name tags doesn't match the flowers. I enjoyed every bit of planning the wedding but in the last few weeks I had had enough and just wanted the day to come."
"Be organised but also have what you want. I heard a lot of people saying you don't need to spend a ton of money when I announced I was getting married. This is true but if you really want something, get it because you'll never have the day again."
I just love a pink and gold colour palette. Congratulations Lucy and Liam, and thank you to Tony of Photography 34 for the wonderful images. Do check out more of his work on Love My Dress here.
Love Caoimhe xx