And wow, just like that we're at the end of September! How is this even possible I ask myself? Anyway, today we are taking an indulgent look back because this feature is all about history.
Historic venues really do add another layer of interest and meaning to your wedding and The Principal Hotel Company's stunning portfolio includes some of the most gorgeous historic wedding venues around.
Now I am a bit of a history geek and I think this is because I adore the stories that you find when you just dig about in the past a little. And, me being me, love stories are of course my favourite tales of all. I think that's what's so appealing about historic venues – the thought that you get to add your story to all those that have gone before you in an amazing location. Your big day becomes part of a history that's bigger than just you. Honestly, I just love that.
De Vere Wotton House
So, without further ado, let's visit some of the fabulous wedding venues that The Principal Hotel Company has waiting for you in the company of Group Wedding Director, Kelly Mortimer…
A beautiful backdrop for treasured photos is near the top of every bride's wish list; so if you're looking for a tranquil, romantic location for your wedding, a historic, storied property may be just the ticket.
The Principal Hotel Company comprises Principal – landmark city centre hotels in iconic locations, and De Vere, modern country estate hotels with mansion houses at their heart, and both brands are currently undergoing a £300m; showcasing the proud British heritage of each hotel, which is evident in its history; each property has its own unique story to tell. Here are some of our favourites from the group.
De Vere Wotton House
Rewind 400 years and De Vere Wotton House, in Surrey, was having its first stones laid by the Evelyn family. Notable diarist and landscape designer, John Evelyn, whose name was immortalised by the skin care brand Crabtree & Evelyn, created the nation's first Italian garden in the grounds of Wotton House. The Grade II listed grounds house a number of romantic temples and grottoes, providing a stunning location for couples wanting to tie the knot in an inspirational and historical outdoor setting. If you prefer to take things inside, the hotel's 17th-century Old Library, is perfect place to say 'I do' and is suitable for up to 90 guests.
Guests will take in the grandeur of the original building when checking in, and can feel like Lord and Lady of the Manor by staying in one of the 16 new suites, which have been developed in the Mansion House.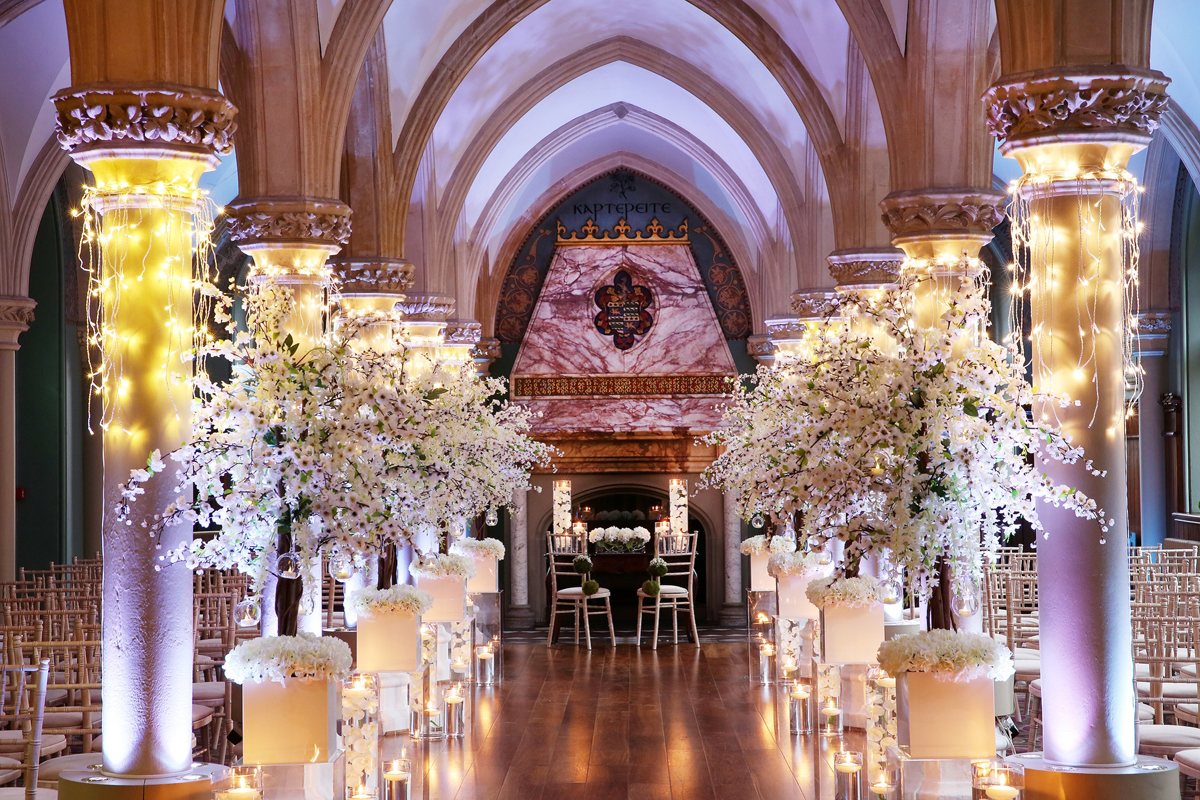 The Principal York
The Principal York, located just outside the city's Roman walls and with unspoilt views to York Minster, was once a stopover for Queen Victoria on her way to Balmoral in the late 19th-century. Now, following a multi-million pound refurbishment, the hotel offers a seamless blend of Victorian architecture and modern, luxurious comforts.
The grand staircase that sweeps down into the lobby offers the perfect backdrop for your photographs. Couples can exchange vows in the historic Oak Room, which is licensed for ceremonies for up to 160; or raise a toast and tuck into a romantic wedding breakfast for up to 100.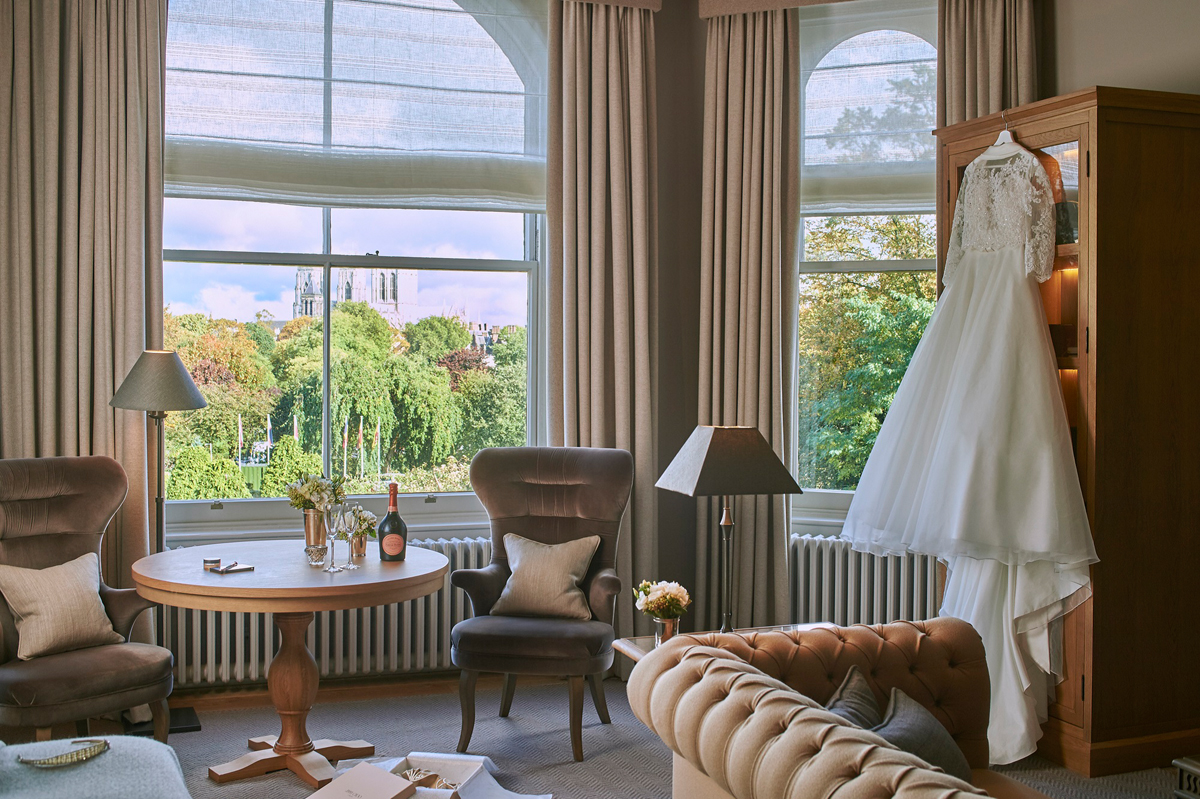 De Vere Horsley Estate
Set amidst acres of Surrey parkland, De Vere Horsley Estate has history and heritage at every turn. Designed and built in 1820 by Sir Charles Barry; the architect of the Houses of Parliament, the house was later the home of Ada Lovelace, daughter of the romantic poet Lord Byron, who enhanced it with the bold architectural features that can still be seen throughout.
The Great Hall lends a dramatic atmosphere with its vaulted ceilings and oak-paneled walls, suitable for up to 110 guests, whilst the mansion also has its own unique chapel.
De Vere Grand Connaught Rooms
A central London gem, located just minutes from Covent Garden, this historic venue was once home to the original Freemasons' Tavern, welcoming guests since 1775. Crystal chandeliers, 42-foot high ornate ceiling, detailed wood paneling, the venues' Grand Hall is the grand dame of wedding suites – outshining the competition with its art-deco opulence and elegant style for up to 750 guests for the ceremony.
Thanks so much Kelly – history has never looked so good!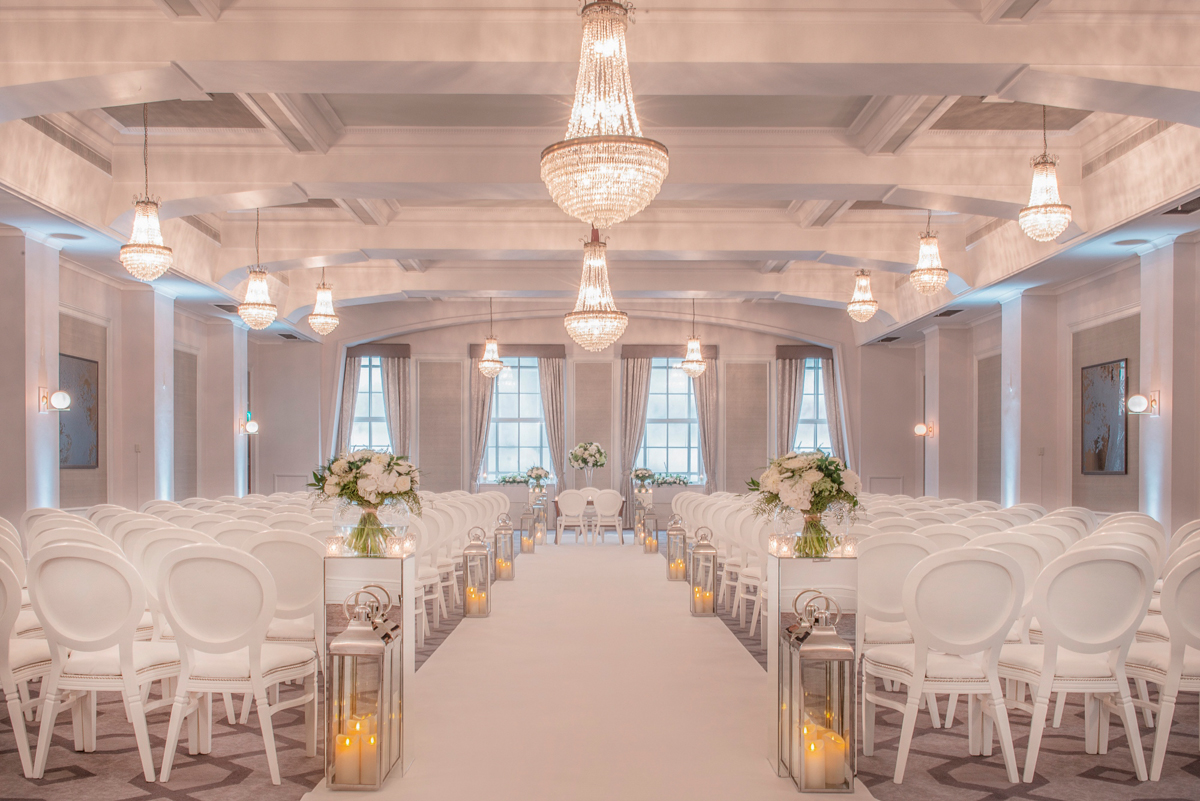 To find out more about wedding venues from The Principal Hotel Company, do take a look at their website and get inspired.
Love,
Tamryn x