I'm rather excited to be writing up this wedding as the venue (Le Petit Chateau, in Otterburn, Northumberland) only opened very recently and I got married in the same village- my nosy side couldn't wait to see what it looked like.
It certainly doesn't disappoint and this very pretty wedding, captured on camera by Sarah-Jane Ethan, is perfect.  Meet Toni and Mark, who married on the 1st June 2017. Their day was pure effortless elegance, classy and gorgeousness all-round.
"I wanted our wedding to have a modern romantic feel to it and the pinks and greys we decided to use in our colour scheme came from this.  We also decided to keep the styling fairly whimsical and unstructured to suit the venue, with a hint of Mediterranean too. We took a huge gamble and booked Le Petit Chateau soon after getting engaged but before it was anywhere near complete, so while we had seen artist's impressions, we really didn't know what we were going to get.  We had, however, been to the sister venue and loved it so we knew it would be amazing."
Film by Shoot Me Now Films
https://player.vimeo.com/video/234013953
Toni found both photographer Sarah-Jane Ethan and florist Thoughts of You on Love My Dress, which is so lovely.
"Booking our photographer was a big deal; it was the single most important aspect of the day for us.  As soon as we saw SJ's work we knew we had to have her.  Her light, romantic and soft style fitted our wedding perfectly."
Photography by Sarah-Jane Ethan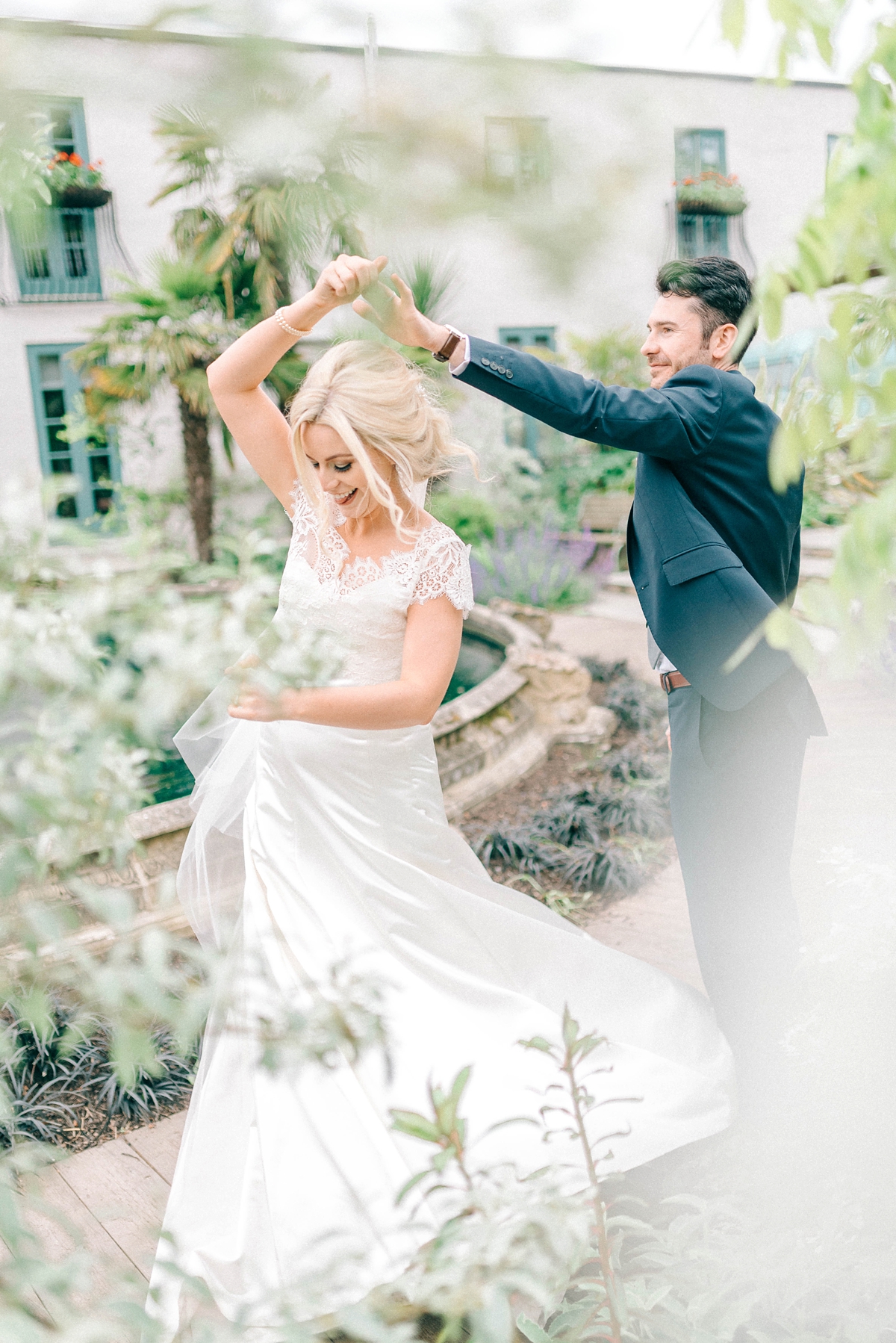 On the day she was completely unobtrusive and managed to get photos that we didn't even realise were being taken. All of our guests commented on how lovely she was and she made everyone feel completely at ease which allowed her to really capture all of the emotion of the day.""When we got our images back (in lightning speed) we were absolutely blown away by them and genuinely couldn't recommend her enough.  She was a delight to have around."
"We didn't get to see Le Petit Chateau finished until six months later.  It was the perfect mix of unique, romantic and luxurious, without being overly formal or grand.  The gardens are spectacular and have a real Mediterranean feel to them, even in the middle of Northumberland."
"The building also had lots of bedrooms which was important to us as we wanted our immediate family and bridal party to be able to stay the evening before to have a celebratory pre wedding meal with us."
Toni looked beautiful in the very glamorous 'Hannover' by Enzoani, which she purchased from Kathryn Trueman in Morpeth, Northumberland and wore with a lace jacket from Etsy. 
"I first tried this dress on because it was very plain and I wanted to see how lace boleros looked against a strapless dress.  It never crossed my mind that it would be the one as I had always thought I would go for a fishtail style, or a less structured beaded number."
"As soon as I looked at myself in the mirror though, I knew.  It fit me fantastically and I felt it made me look the best version of myself.  I literally couldn't stop smiling and didn't want to take it off." I chose to wear the jacket until our first dance ended, then removed it and added a diamante belt (bought from Amazon and sewed onto grey ribbon) for the evening which completely changed the look."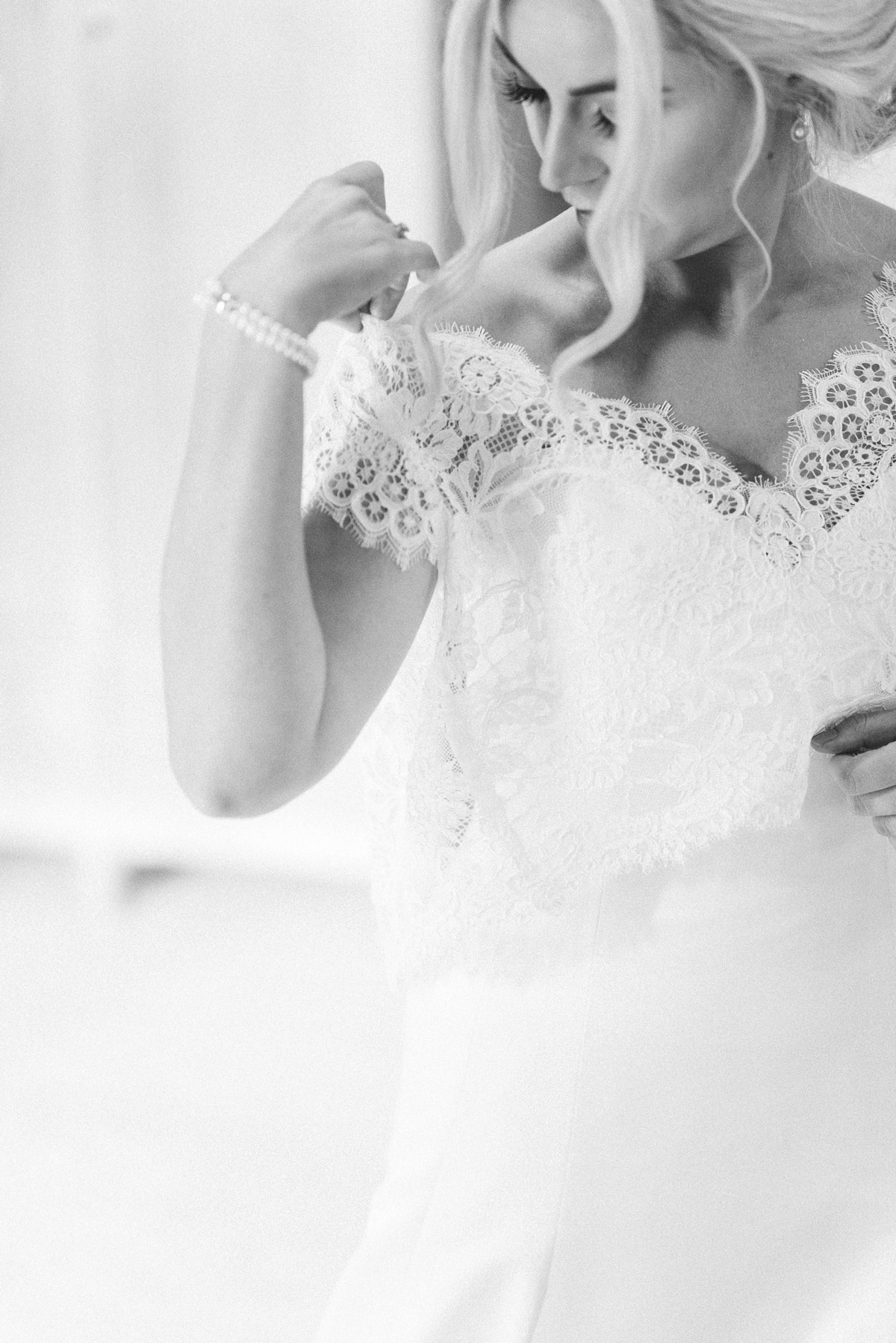 Her bracelet was from her Nanna and was made from a pearl necklace worn by her late mother on her wedding day, as well as by her Nanna and Great Nanna, so it held so much family history.  I just love this.
Hair was the work of The Big Event, while make up was by Iqra Ahmed Tahir.  Toni was thrilled with them both.
On her feet Toni wore silver t-bar peep-toes by Betty Jackson, which she first spied on another Love My Dress bride!  Her hair piece was from Etsy, altered slightly herself to make it exactly what he wanted, while her earrings were from Beaverbrooks  and a gift from Mark on the morning of the wedding.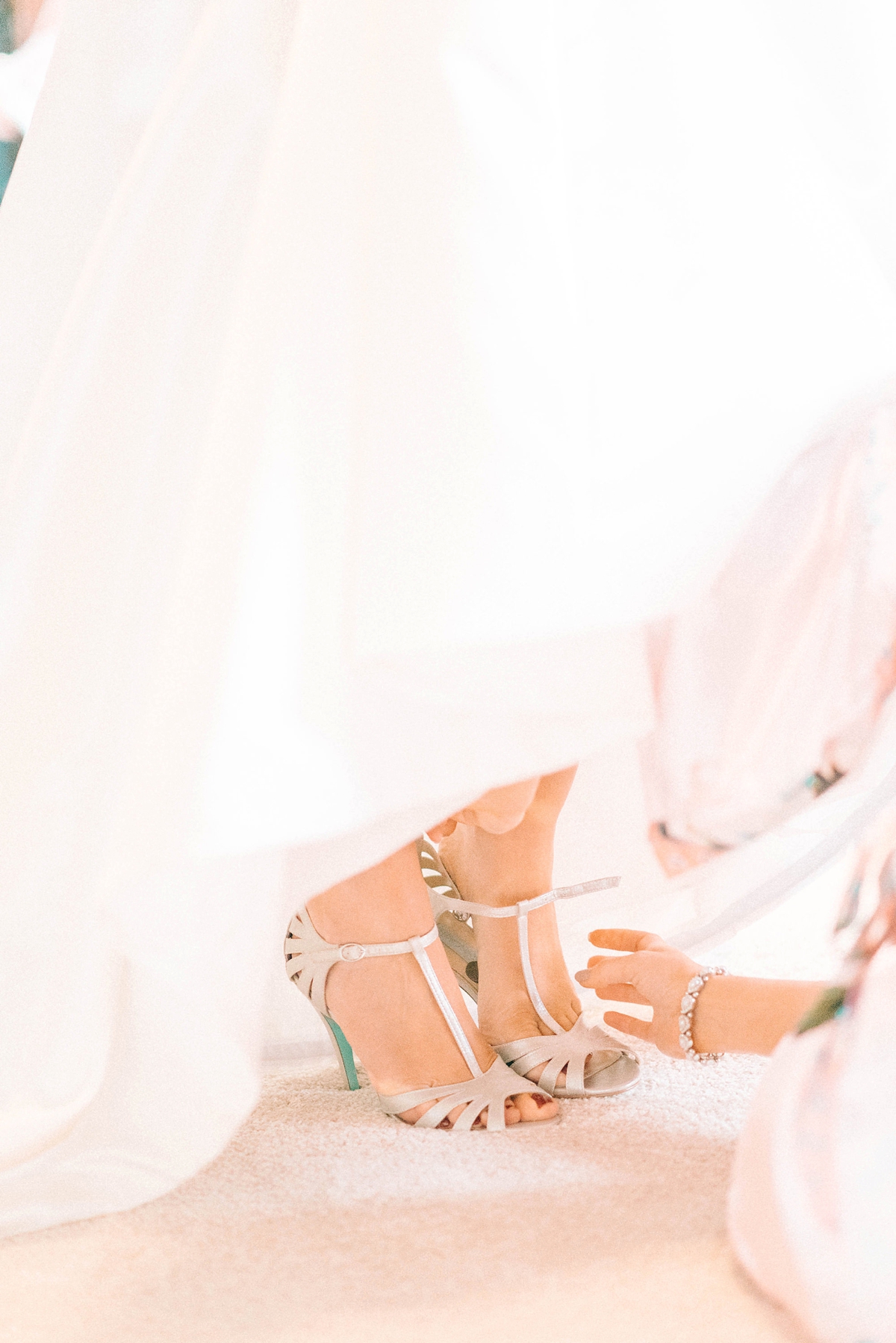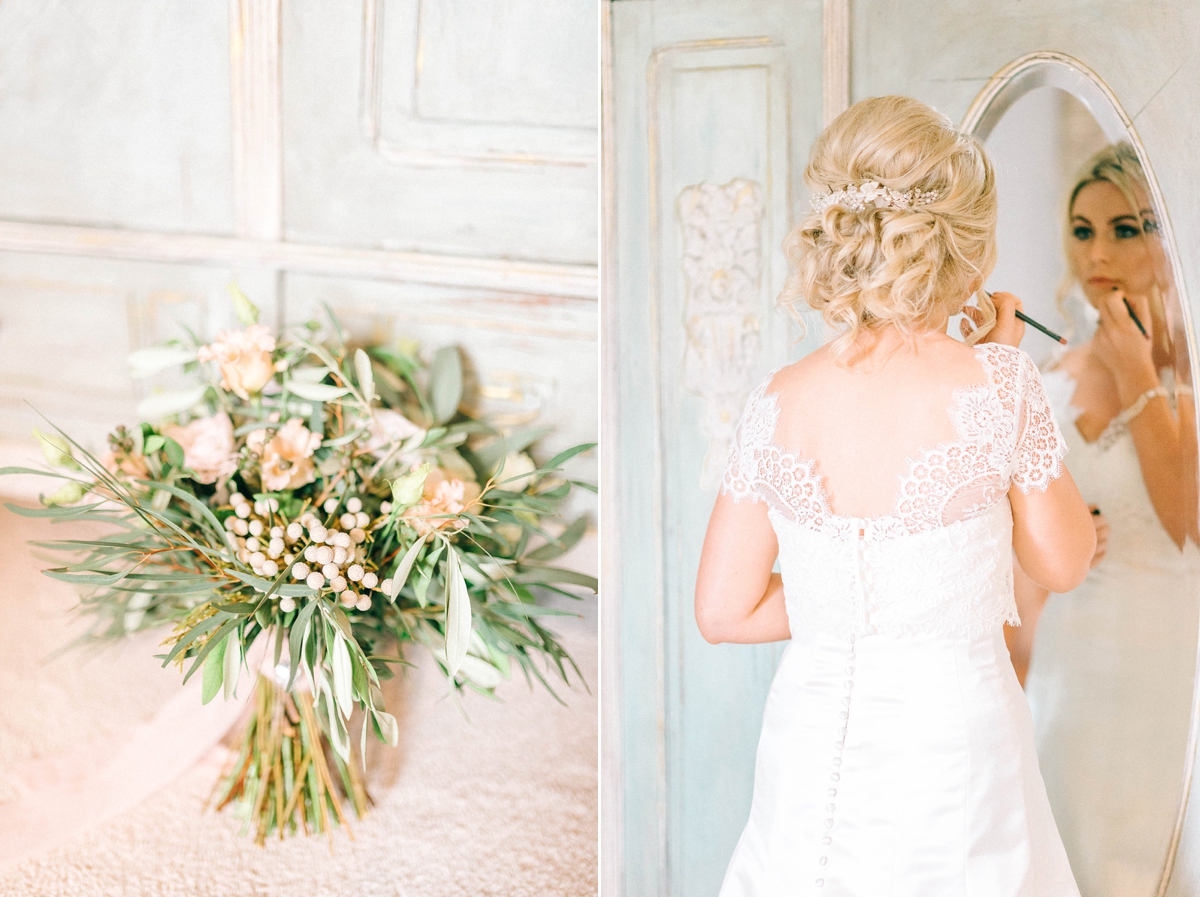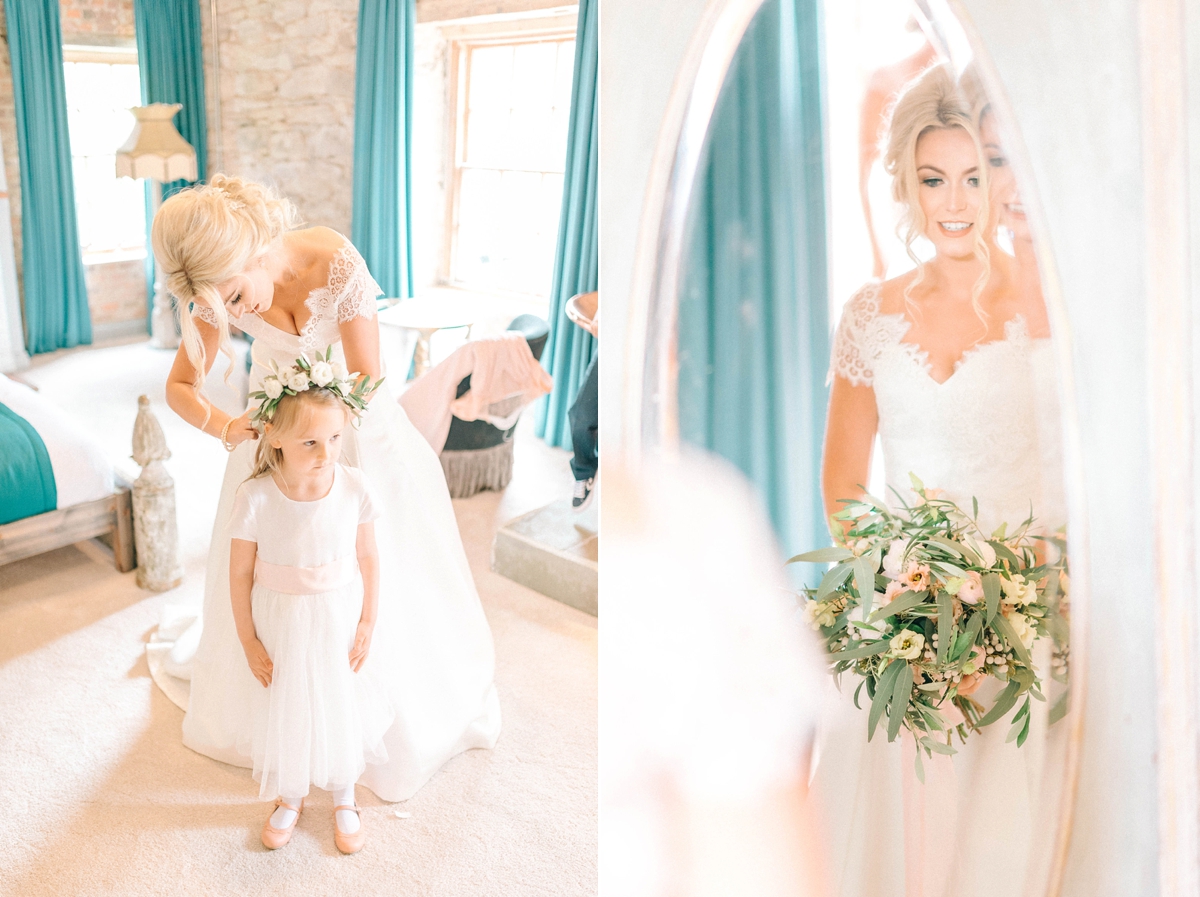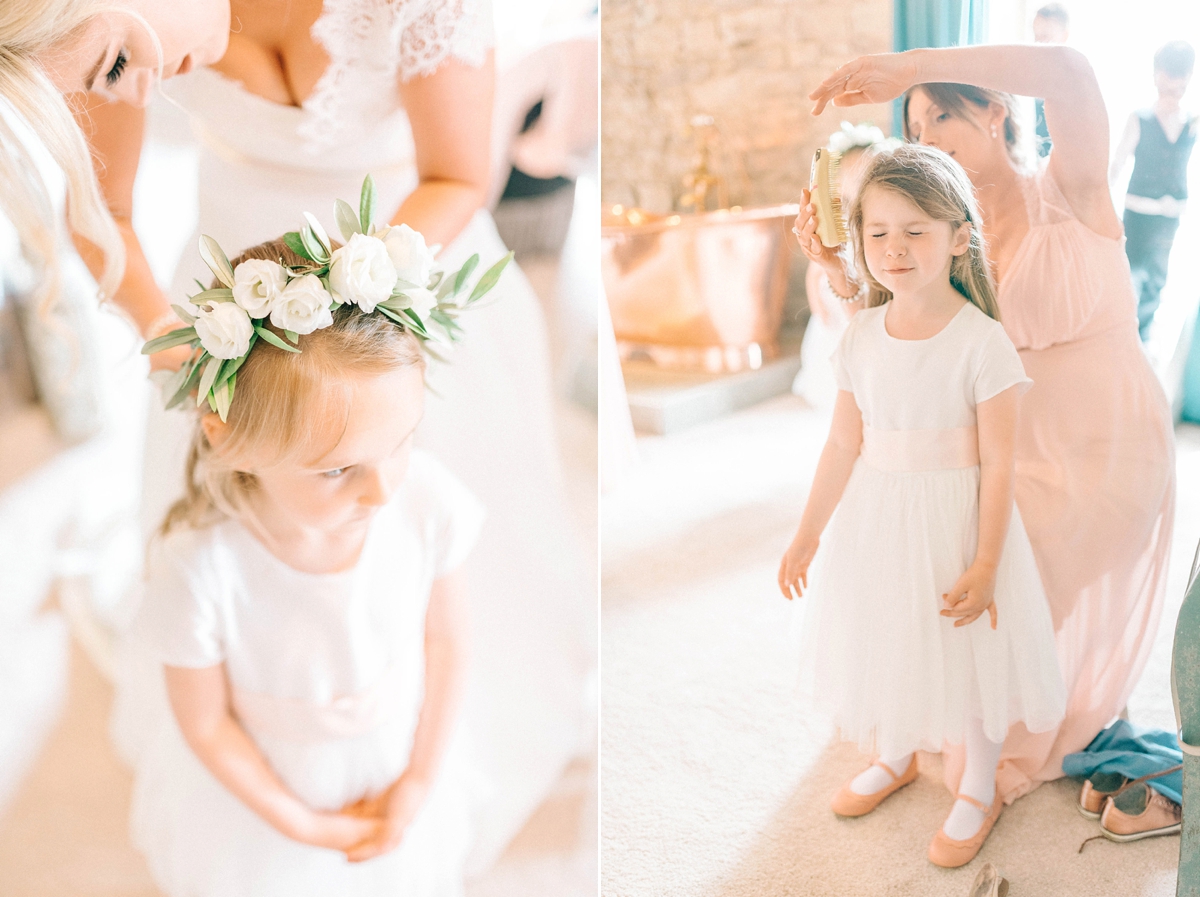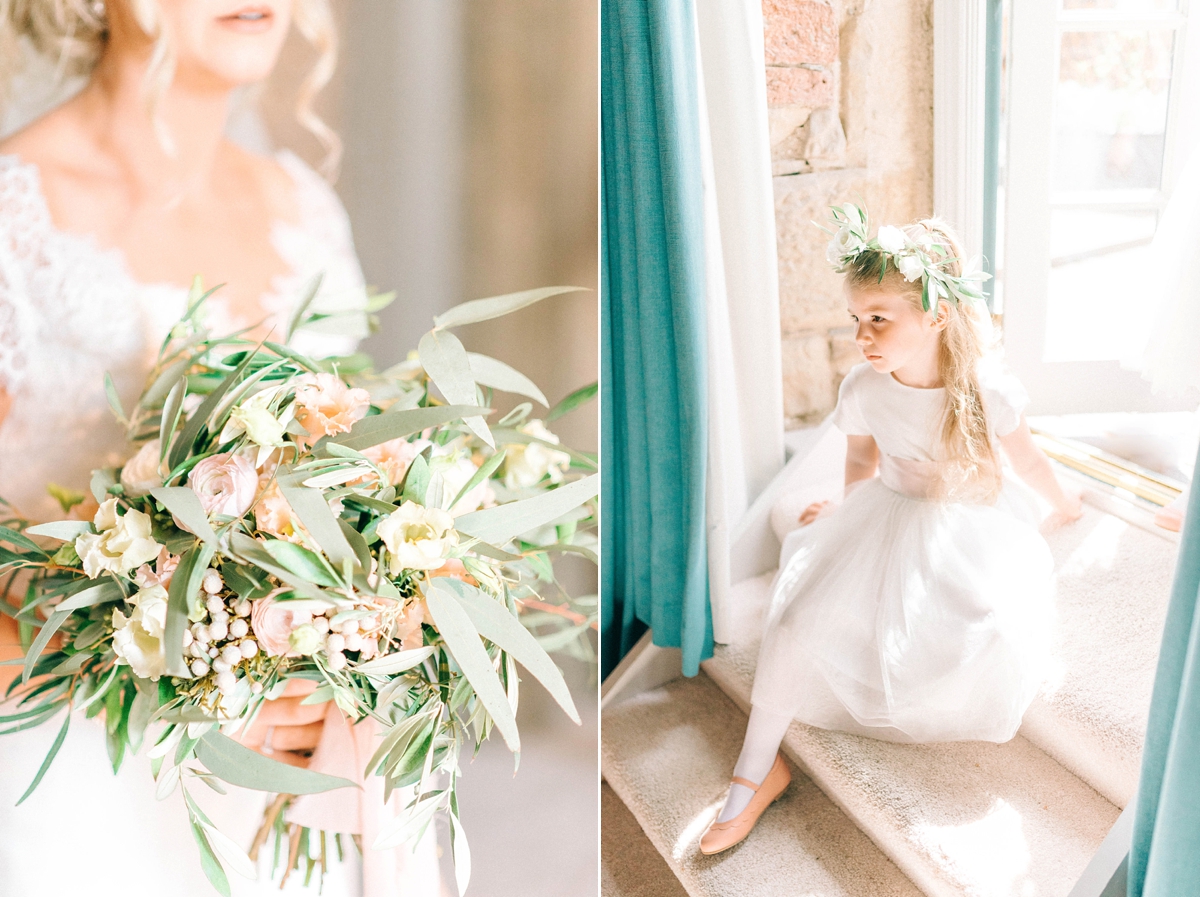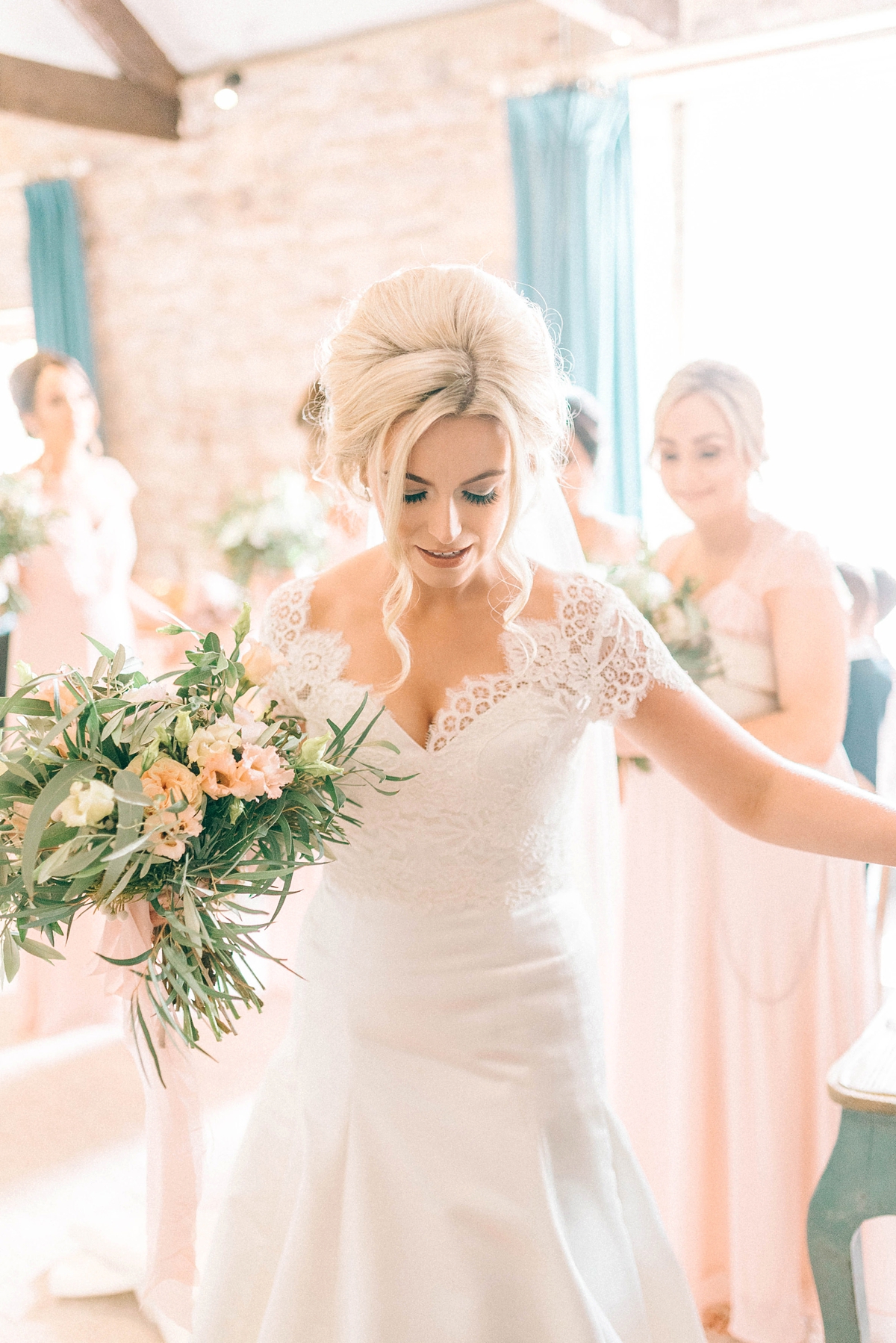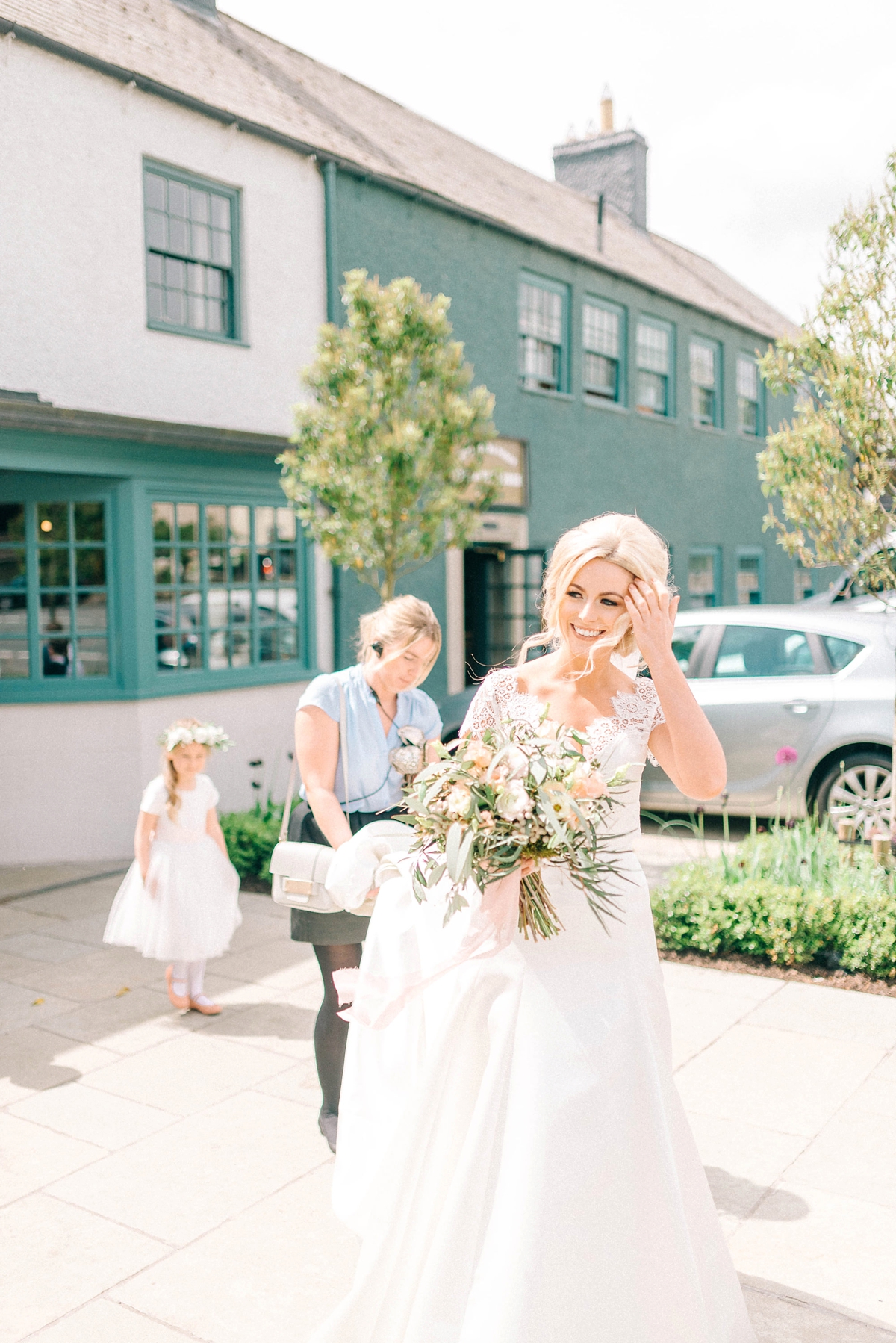 Mark looked handsome in a Slaters suit, paired with an M&S waistcoat, Thomas Pink shirt, tie from Swagger and Swoon and shoes from Kurt Geiger. He finished his outfit with a pair of wooden cufflinks from Etsy.
"My favourite part of the day was walking down the aisle and seeing Mark for the first time.  I was shocked at how calm I was, and I didn't see anyone else in the room once my eyes had met his.  Mark's favourite part was the few moments we had alone together when our pictures had been taken but we hadn't yet been announced into the wedding breakfast."
Toni walked down the aisle hand in hand with her Dad to a piano version of 'Hometown Glory' by Adele.
Toni and Mark wanted personalised vows and so wrote their own words to one another, which I would highly recommend as its such a lovely personal thing to do.
"Mark's sister read 'Union' by Robert Fulgham which was extremely fitting before our vows, and my Granda read an extract from 'Captain Corelli's Mandolin' by Louis de Bernières, which I have always loved, and felt that it was the perfect reading for someone who had been happily married for 57 years.  It reminds you of what is important in a relationship."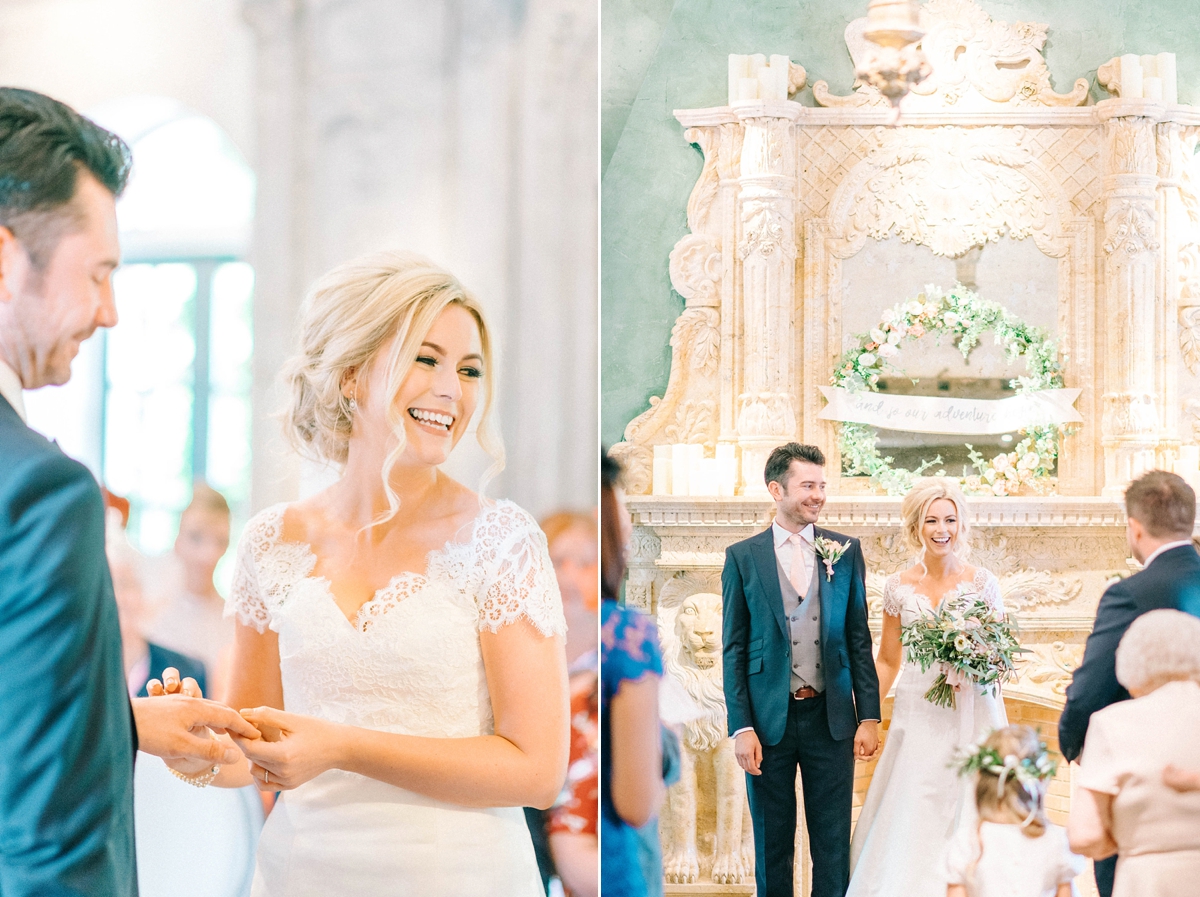 "My son was ring bearer, and brought the rings to us during the ceremony. It was important to us that he had a special role."
Toni and Mark exchanged rings as well as vows- Toni's from 77 Diamonds (after many recommendations from other brides on the LMD Facebook group) and Mark's from Goldsmiths.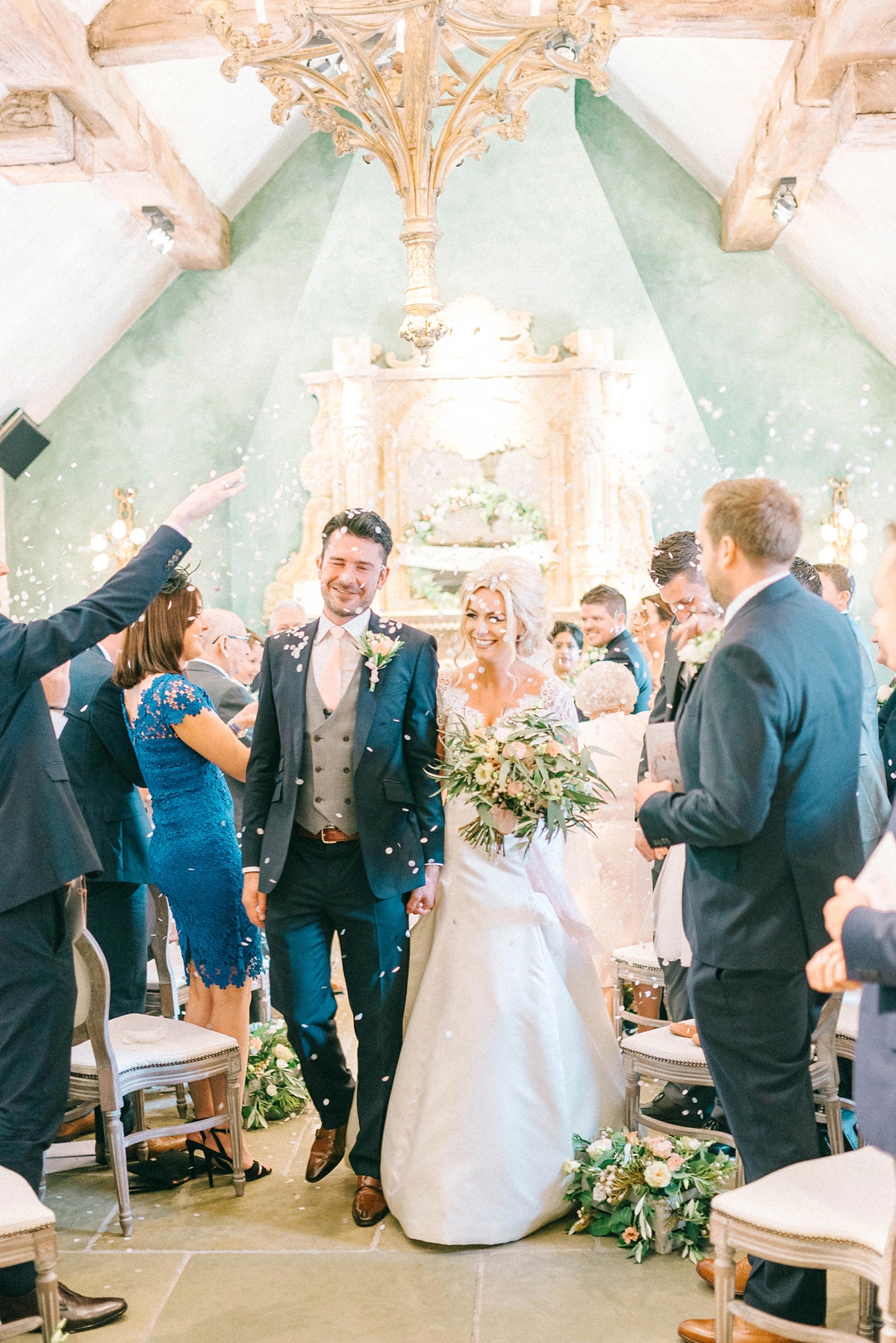 "Thoughts of You were extremely accommodating.  I wanted lots of loose, unstructured foliage dotted with delicate flowers in keeping with the style of the day and Amy completely understood me.  I was absolutely blown away when I saw what she and Allison had created."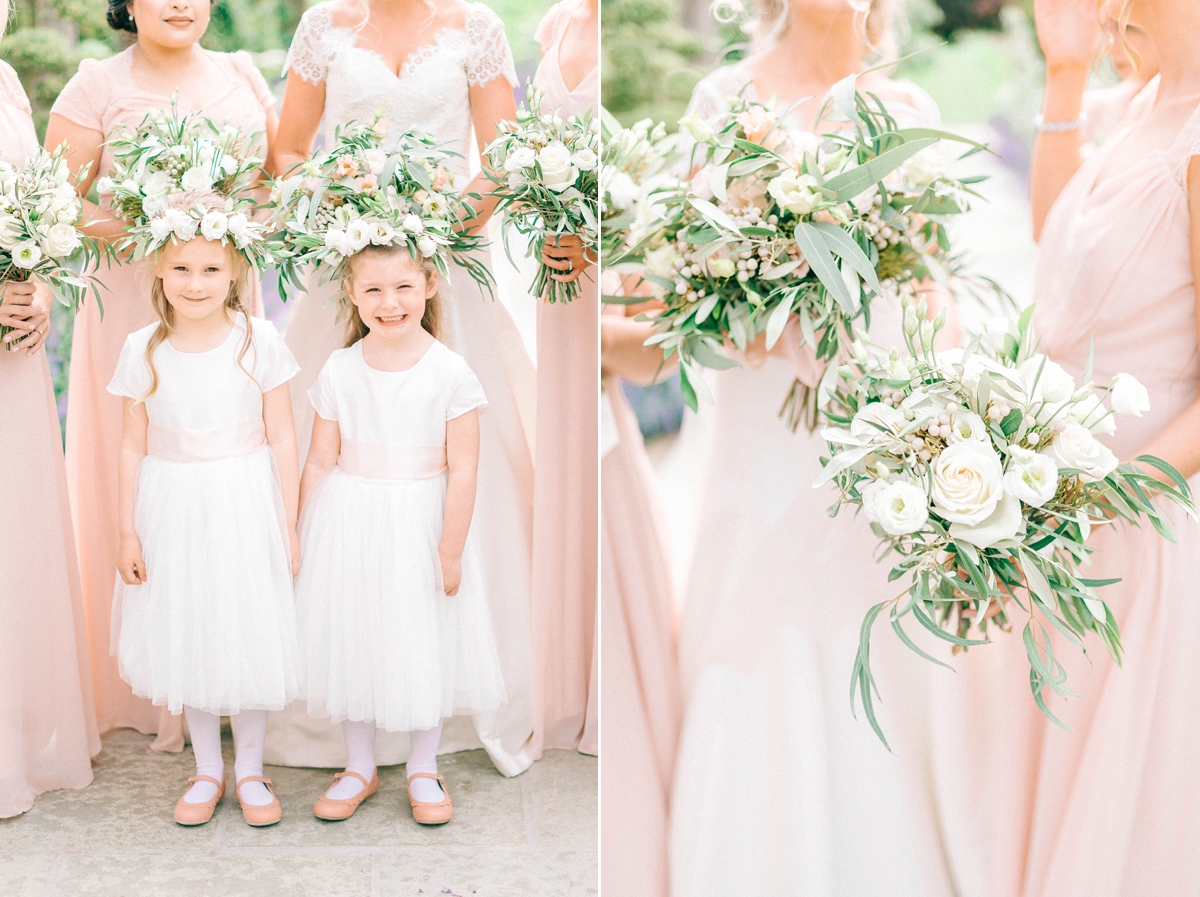 The bridesmaids looked pretty in pink ASOS dresses with silver combs in their hair, while the flower girls looked very sweet in dresses from BHS, with a sash added to match the bridesmaid's dresses.
Meanwhile, the pageboys looked smart in outfits from M&S worn with a bow tie from Swagger and Swoon.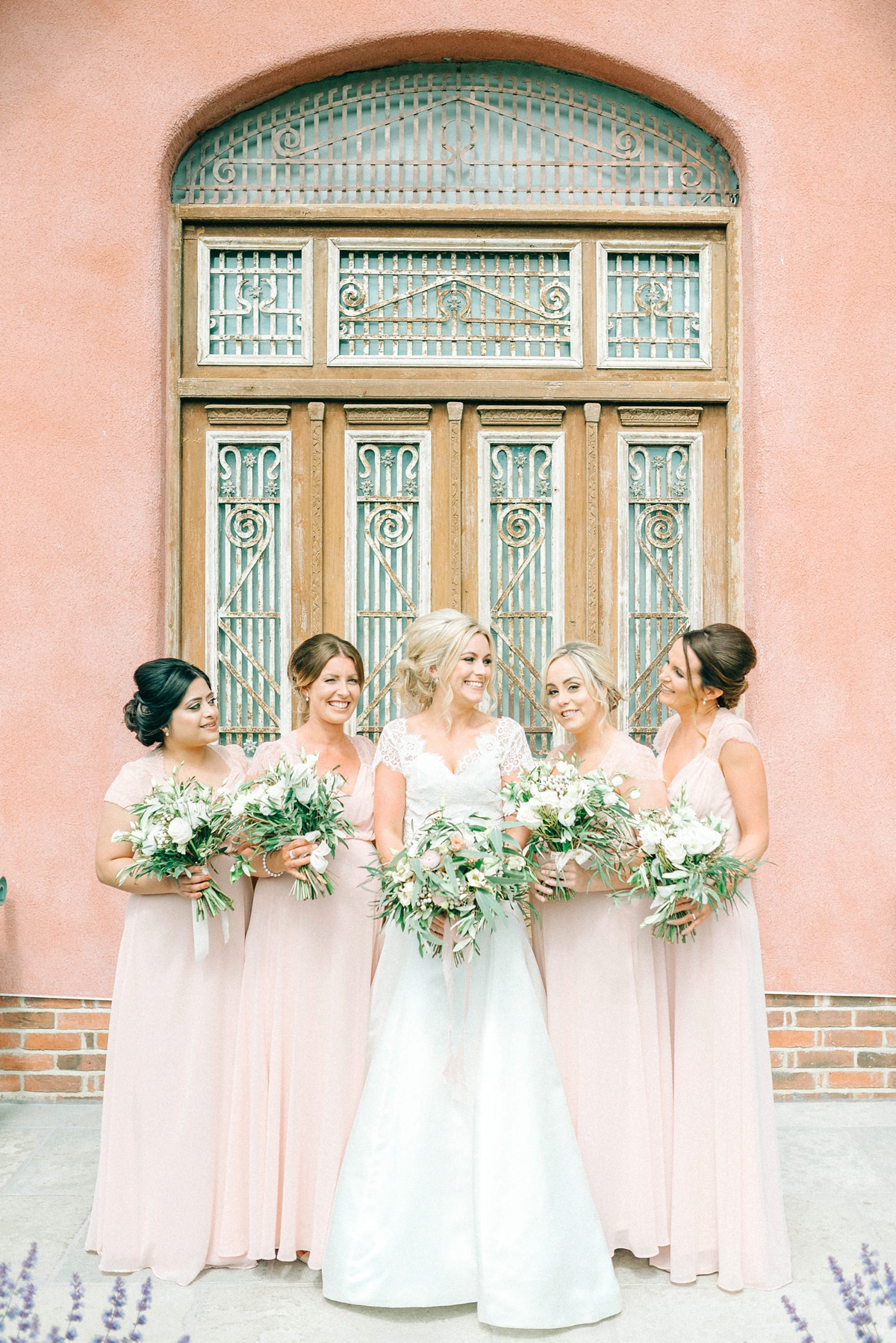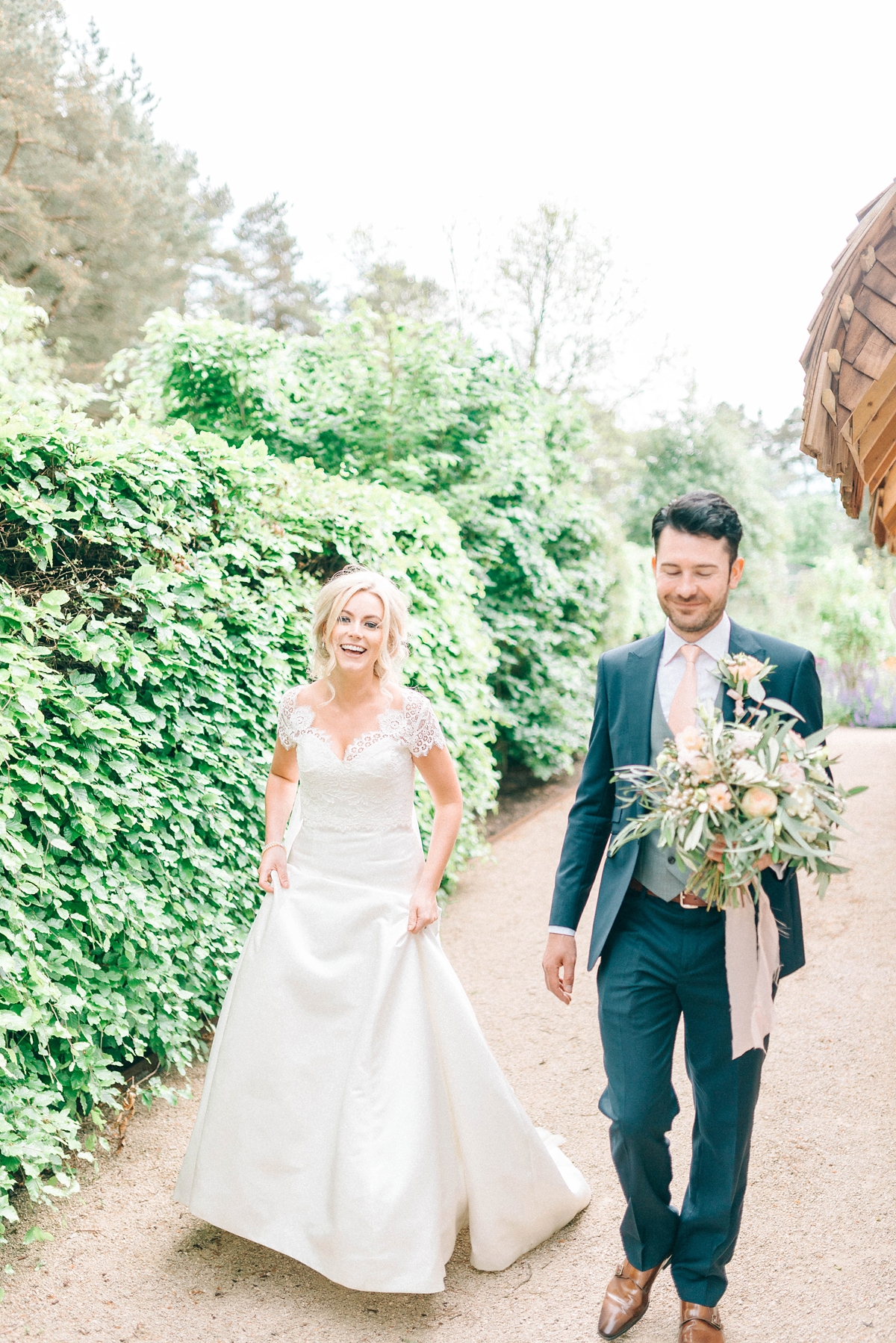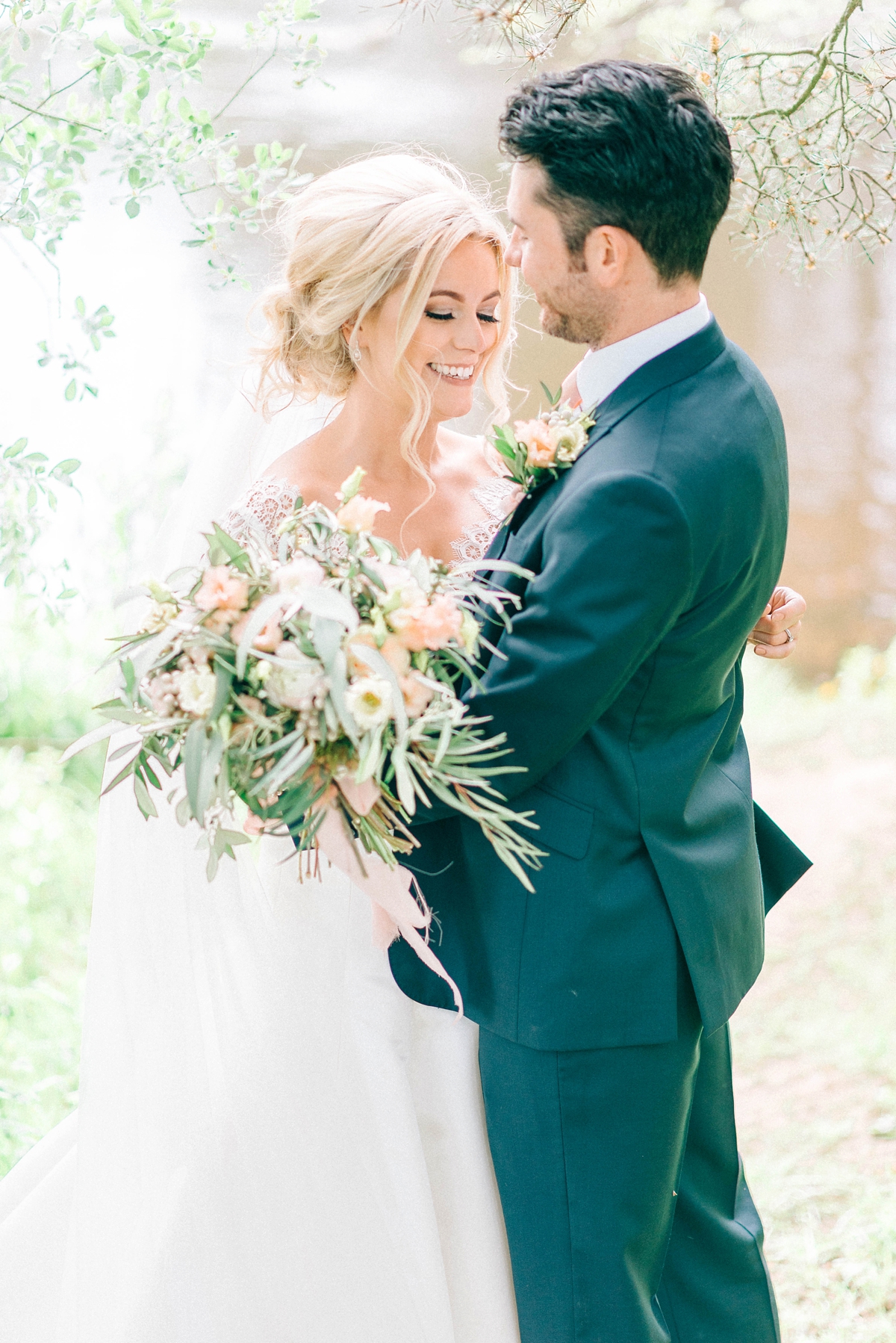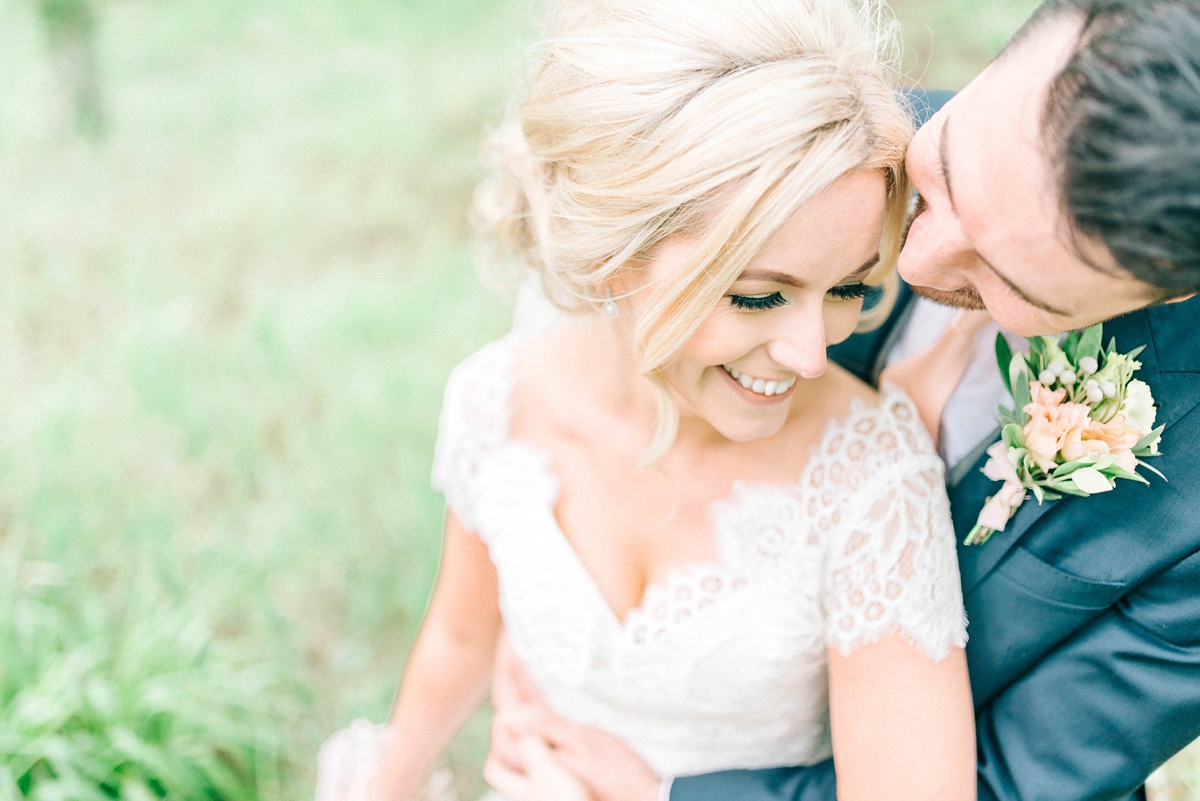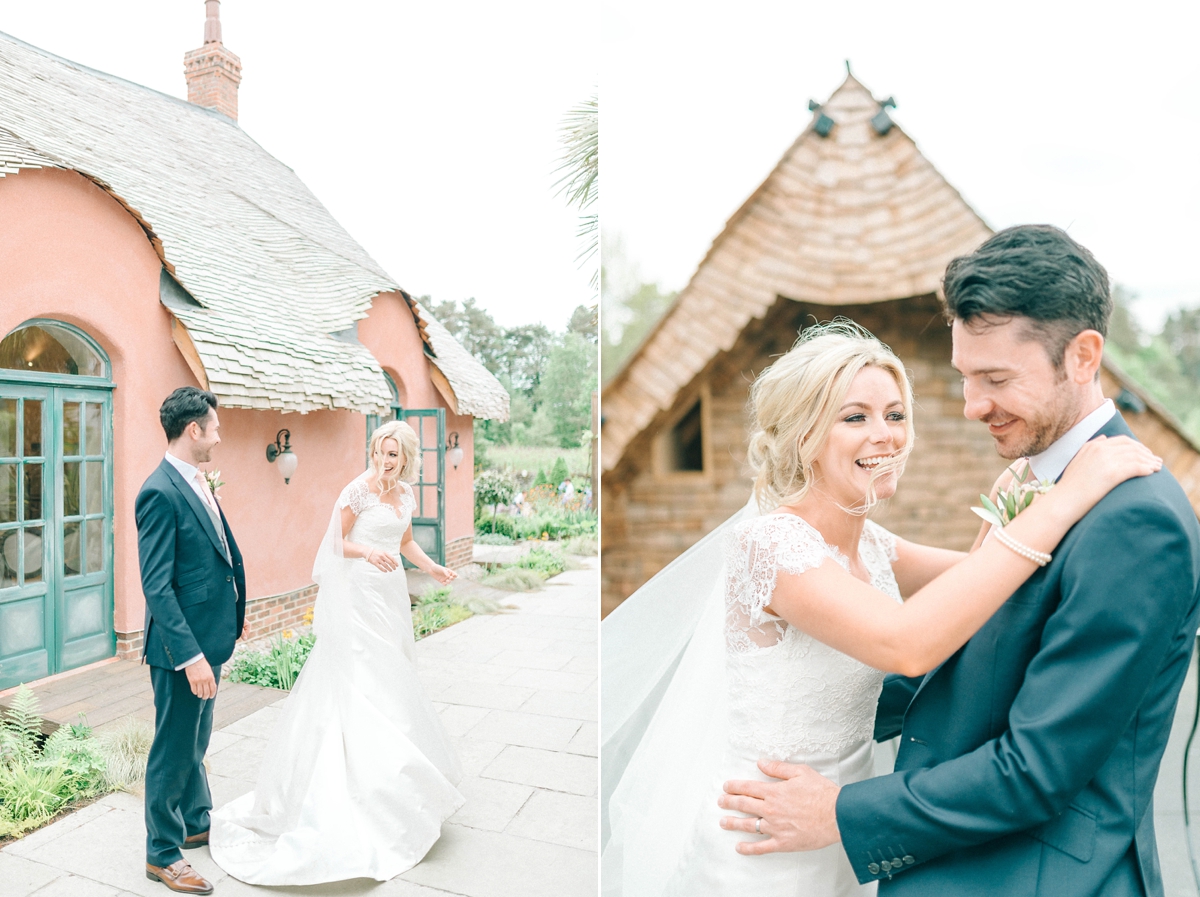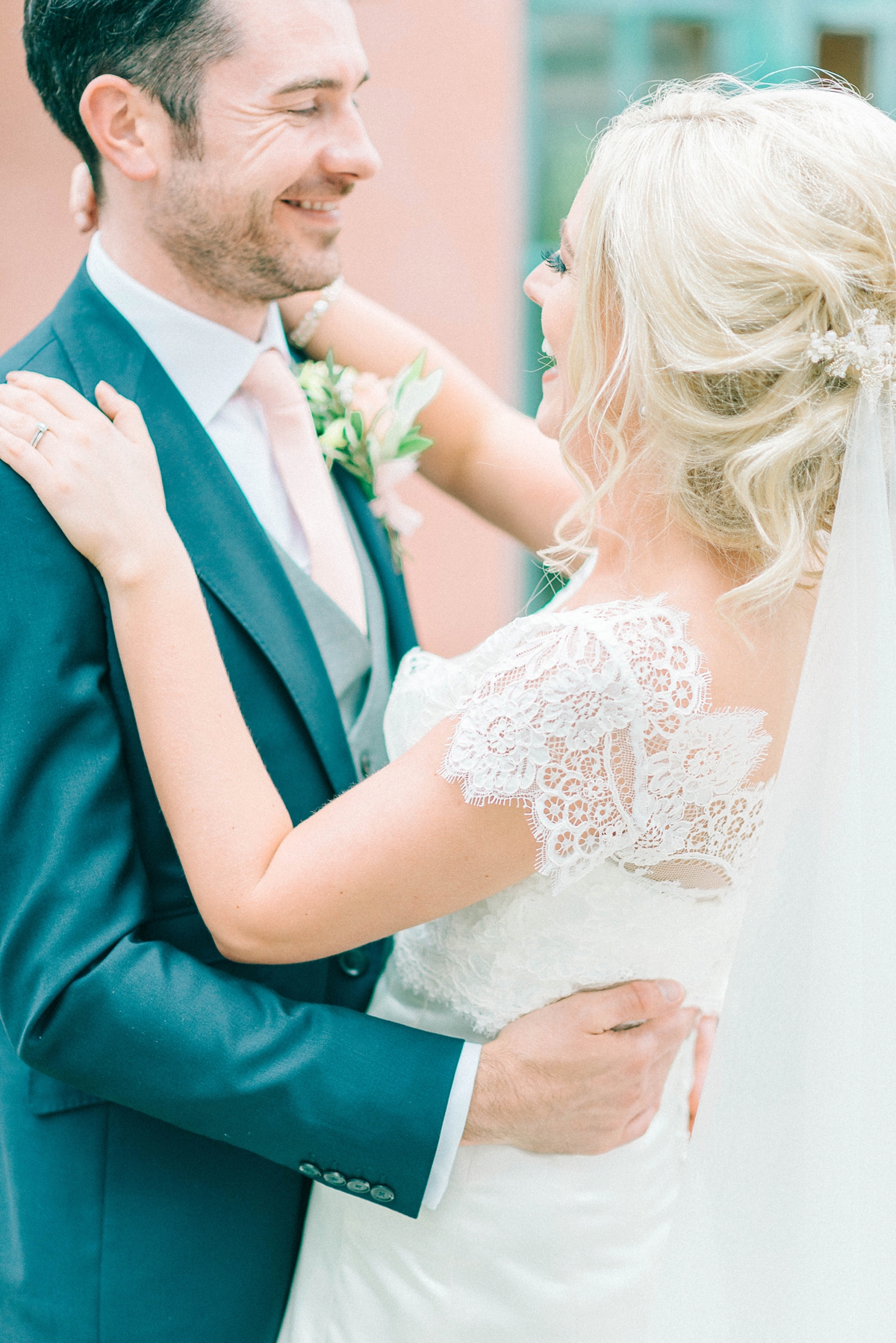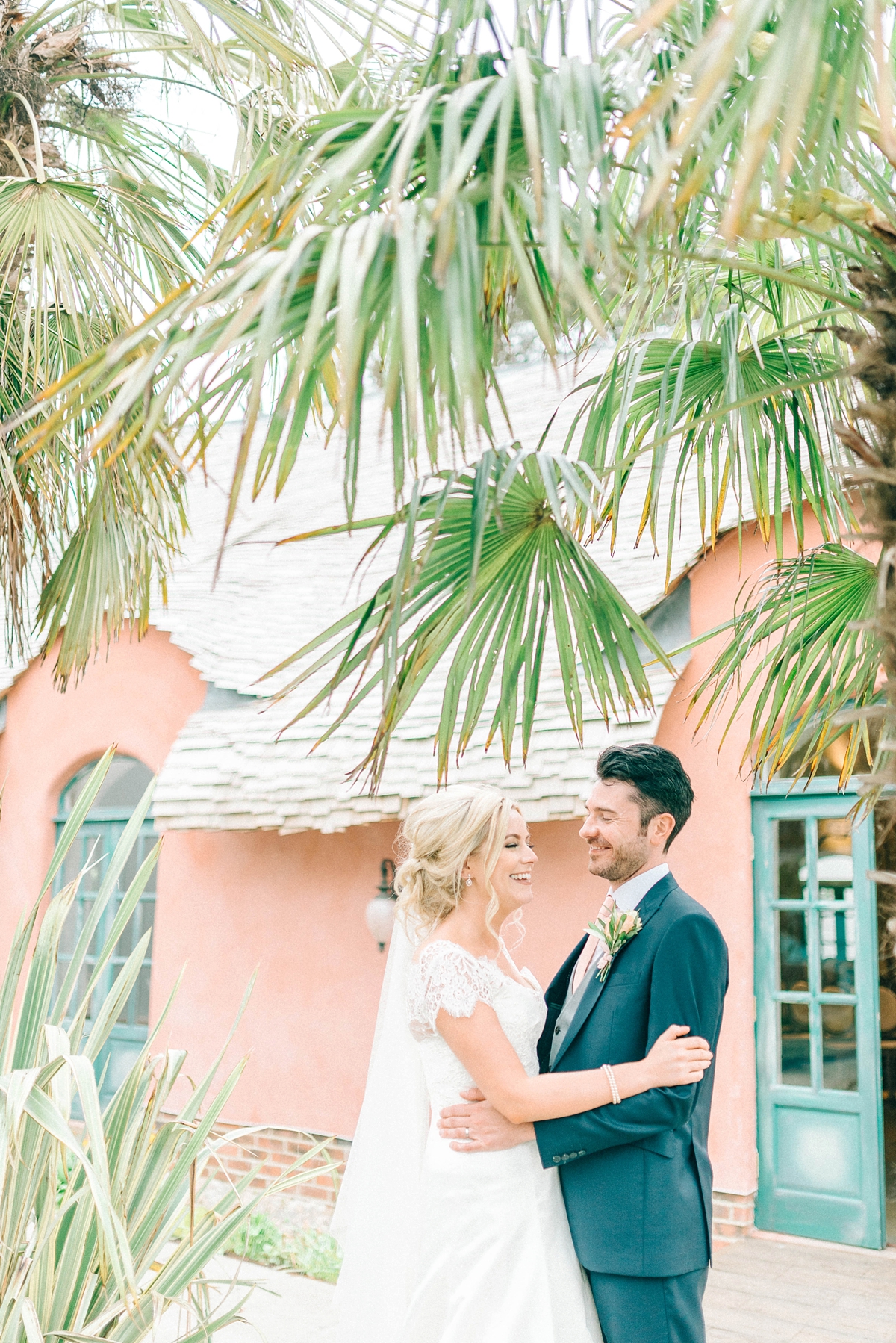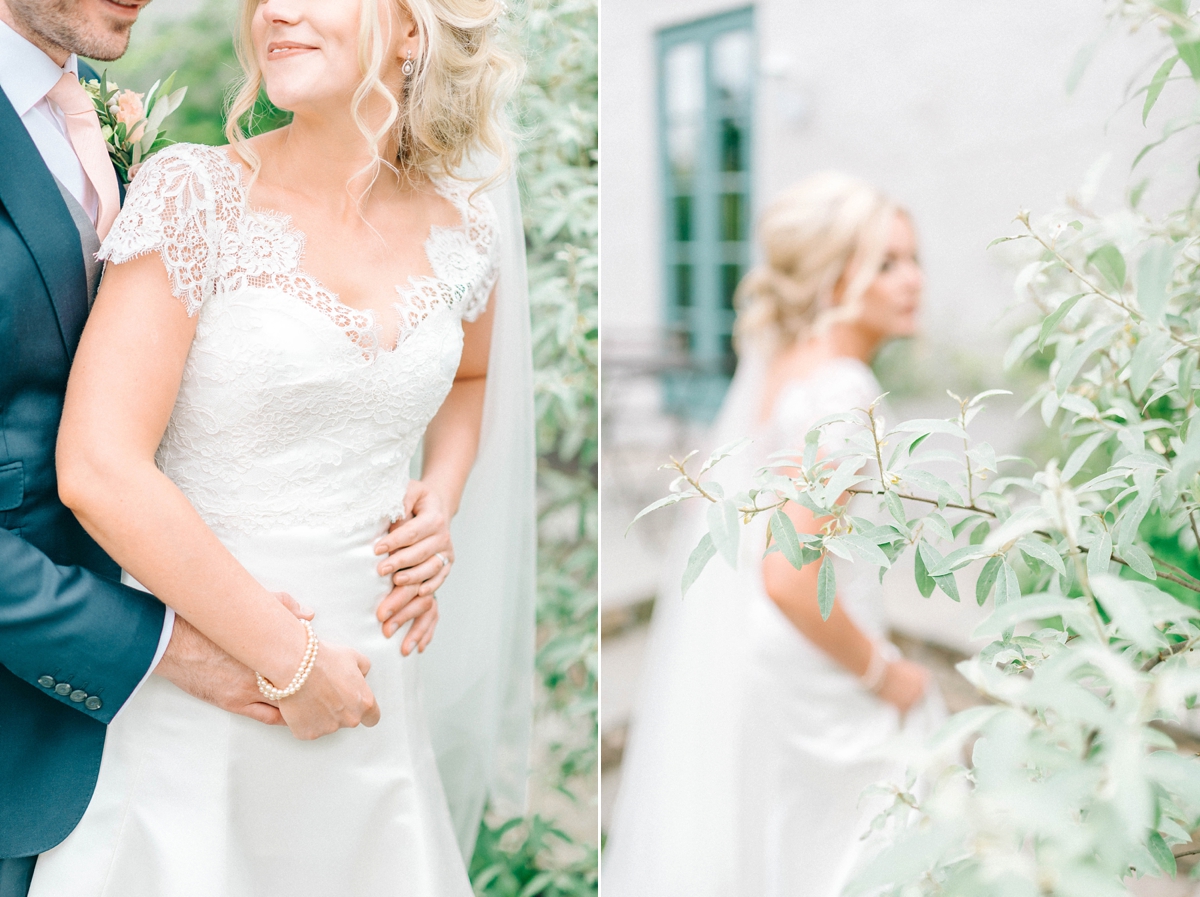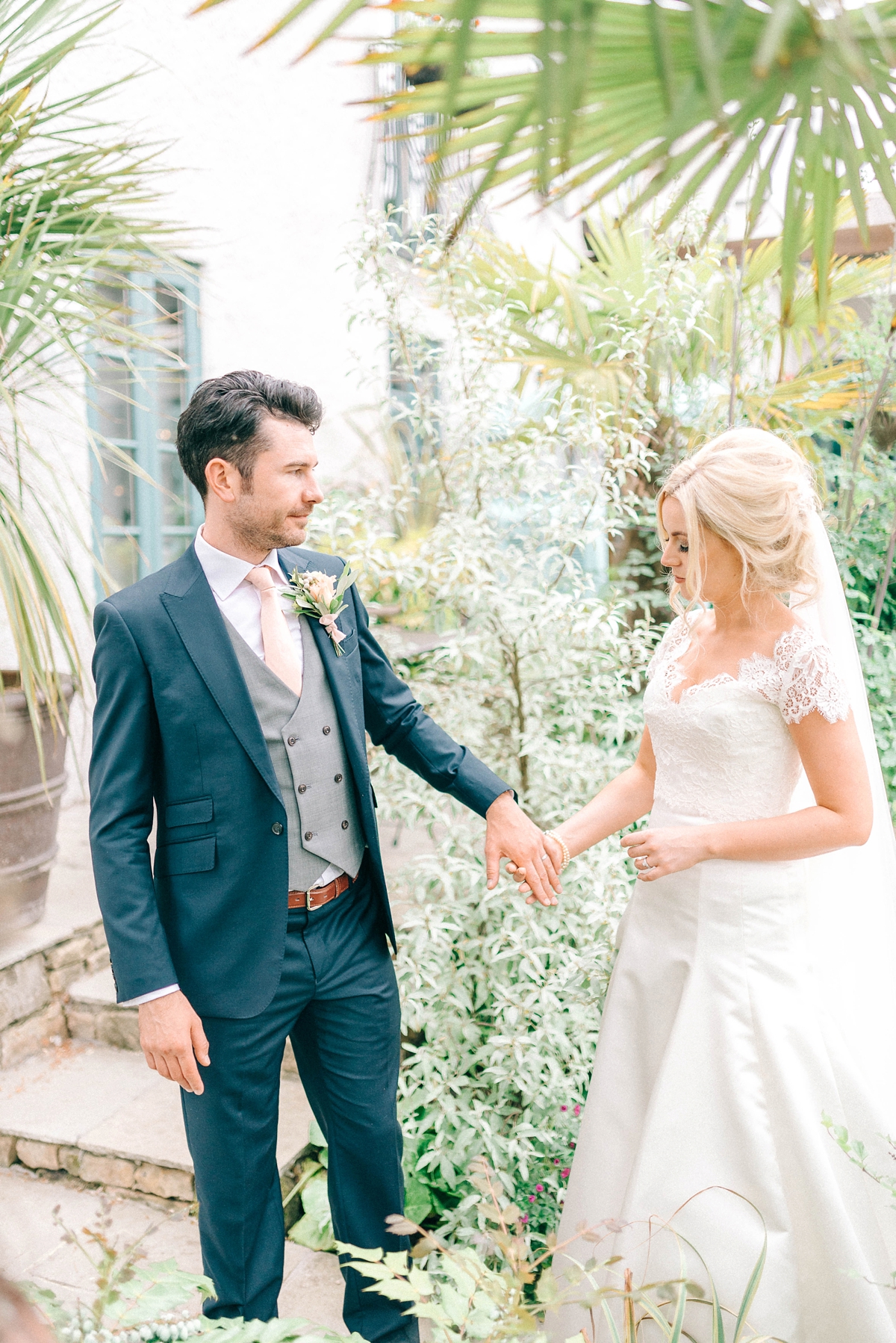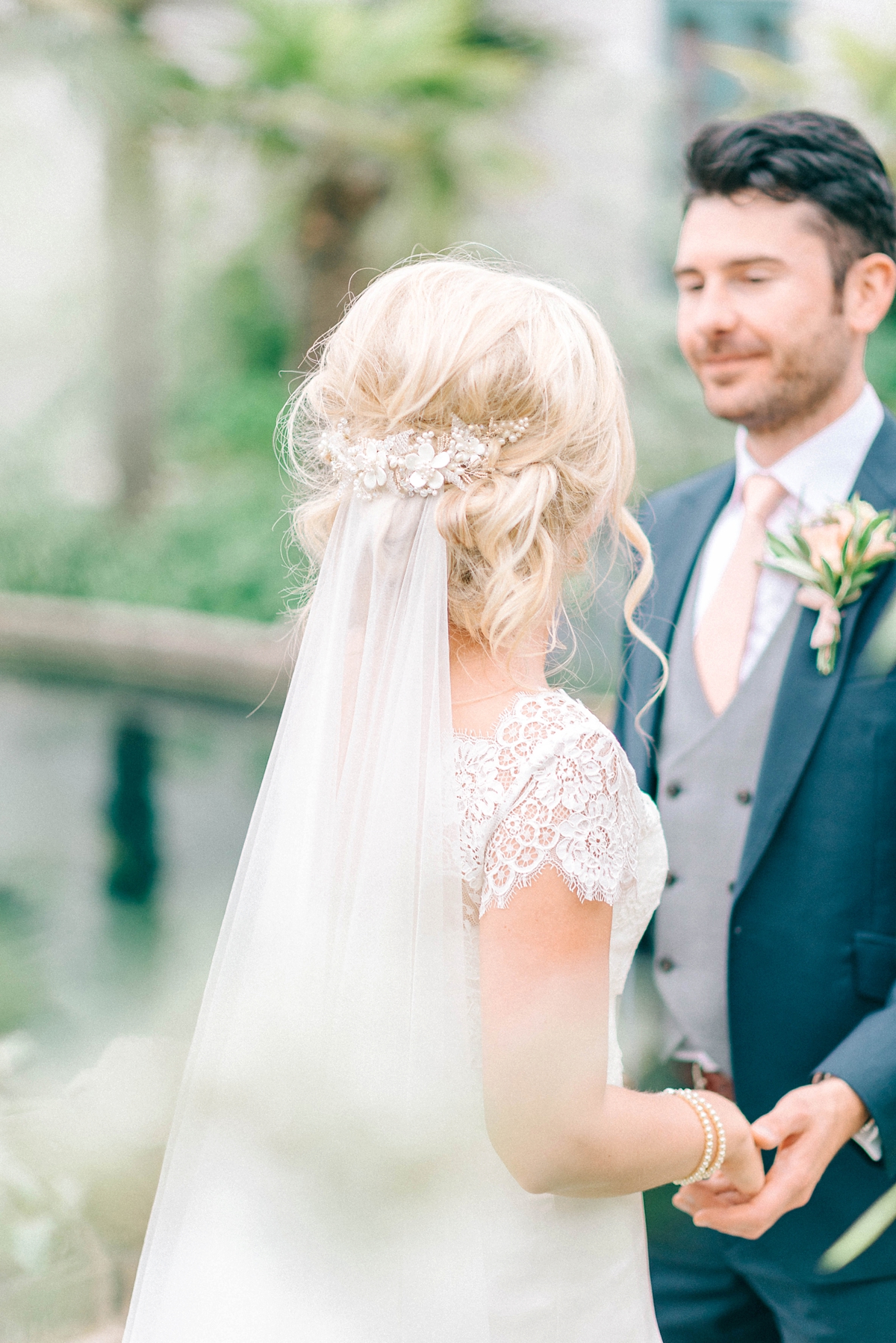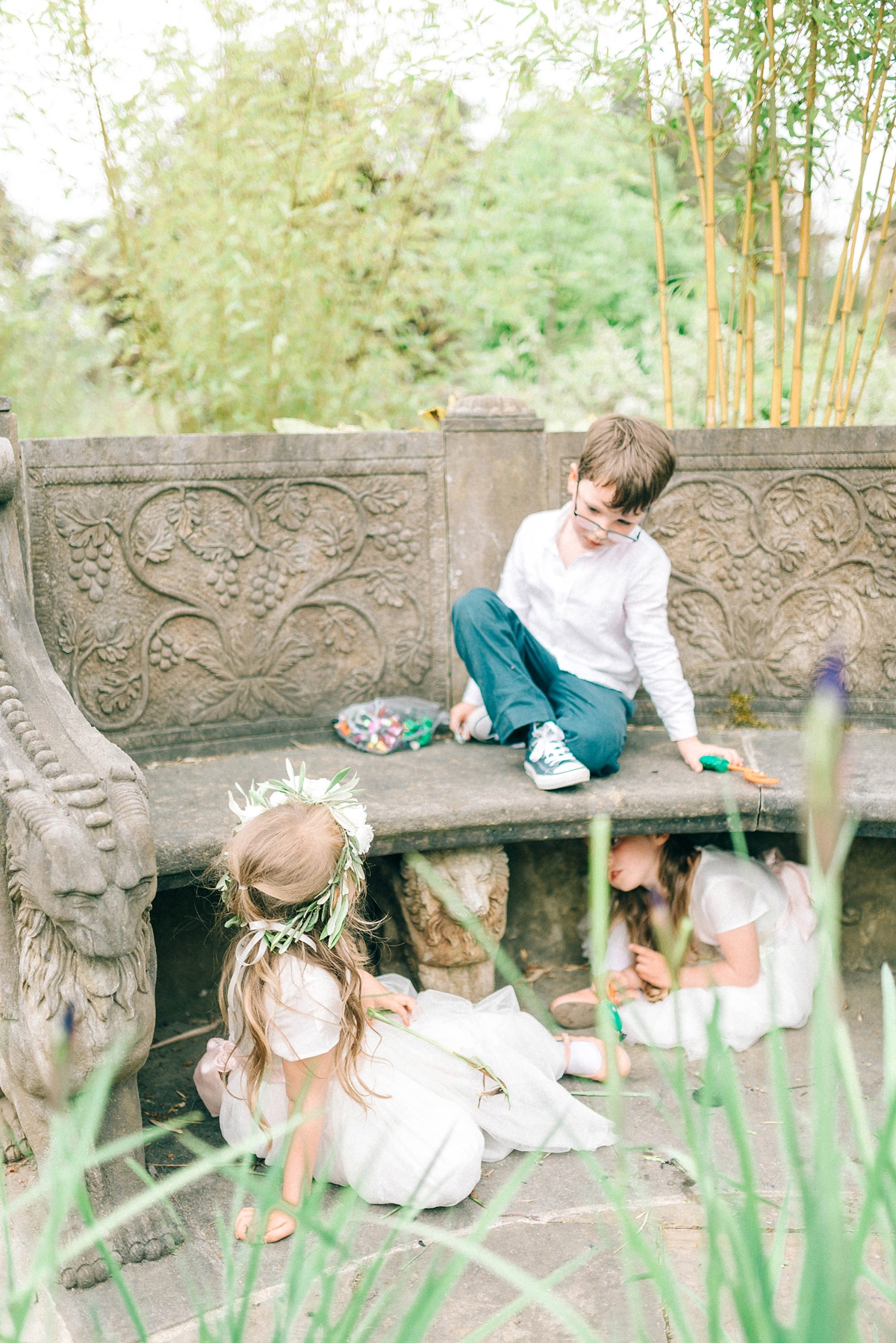 In lieu of canapes, Toni and Mark hired an ice cream cart from Ice-Cycles, which went down a treat with their guests.
"Our cake designer was Bohemian Bakehouse who we were extremely lucky to come across on Instagram.  Lyn created super stylish cakes and she was absolutely lovely."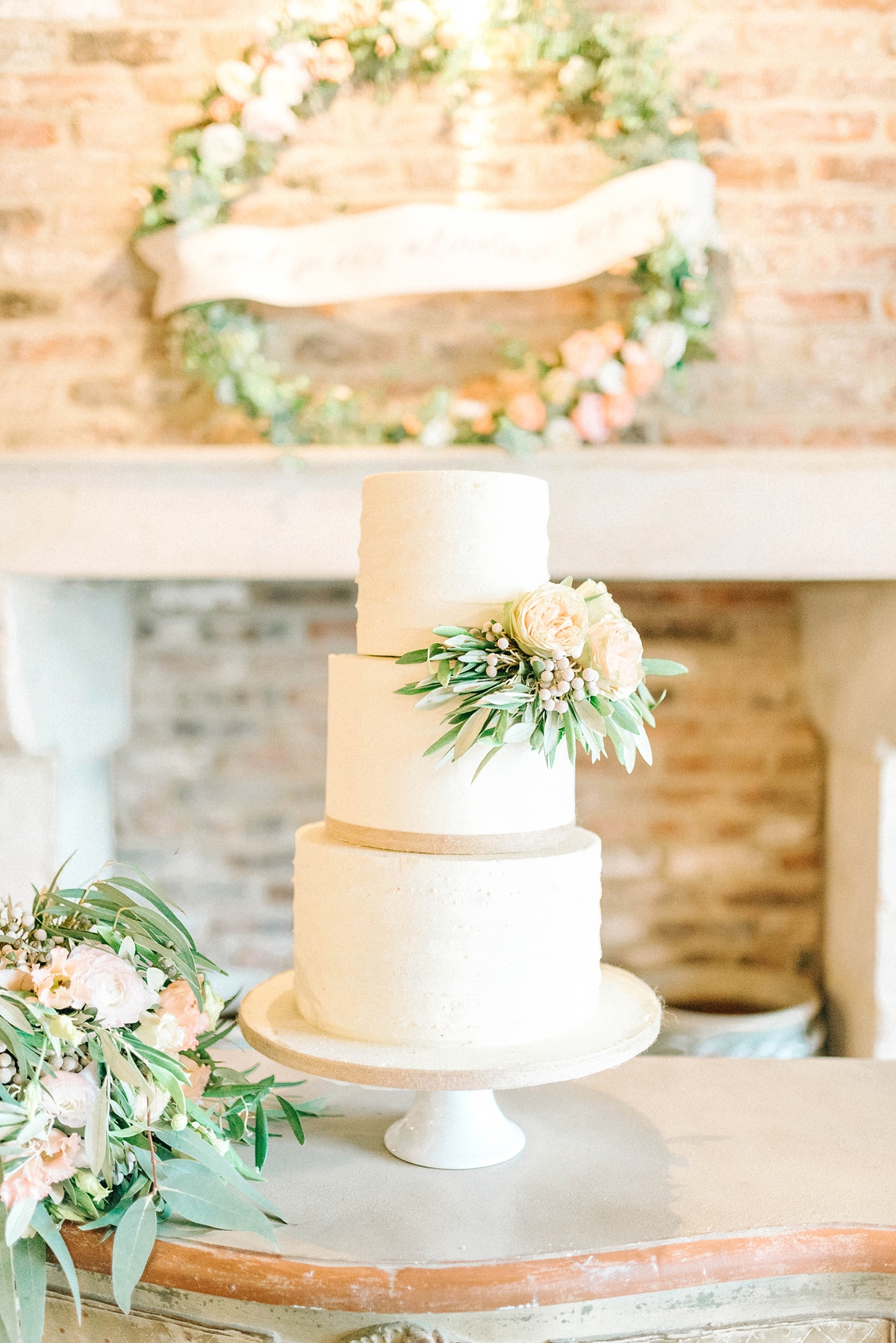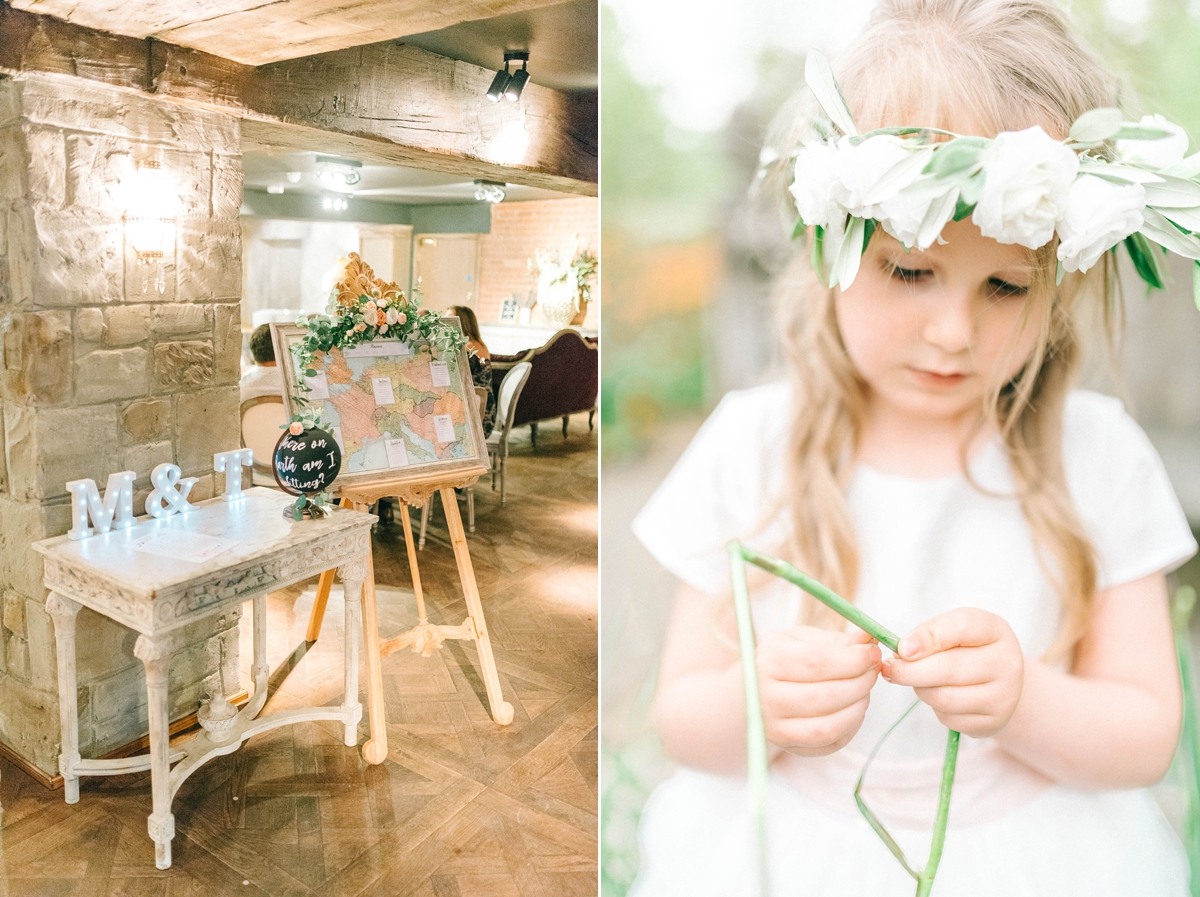 "It was really important for us to have live music in the evening. As evening guests arrived we had a three piece jazz set – Wayne on Sax then later a full function band- Fenkle Street, who were relatively new to the scene.  They had a fantastic set list that catered for all of our guests."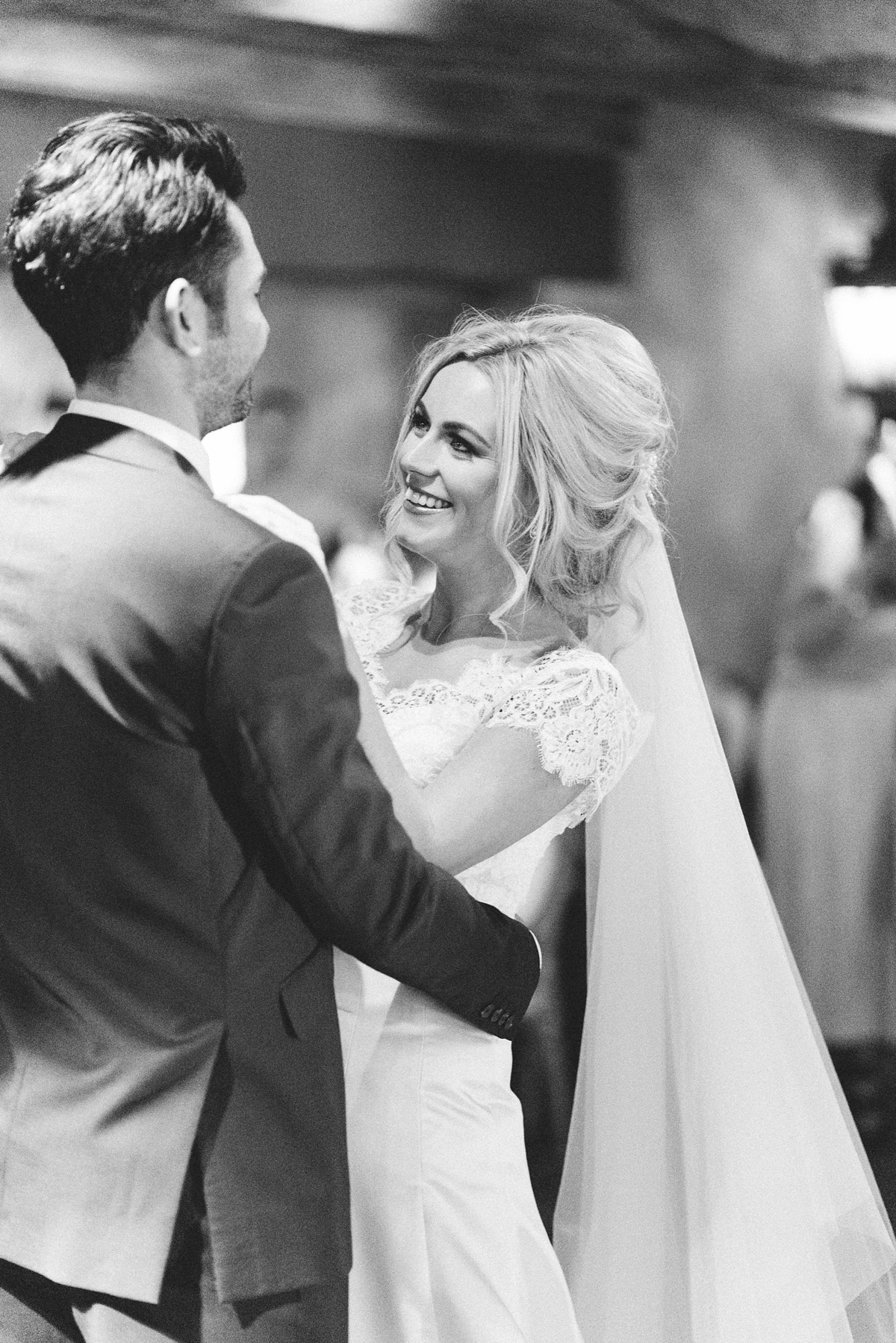 Words of Wedded Wisdom
"Don't sweat the small things.  At the end of the day, you will be married to the person you love in front of those that matter to you most.  Everything else falls into insignificance on the day.  I spent so many days stressing about things that actually didn't matter, and I wish I hadn't wasted what should have been the exciting build-up to the wedding by doing that.  I loved every single minute of the day and none of that was down to the fact that the font exactly matched on every piece of décor and stationary, or because I found the perfect colour match."
"I would also say that it's extremely important that you follow your heart – everybody will have their say on everything and you're never going to be able to please them all.  Just make sure the wedding is perfect for you and your husband and everyone else will love it too."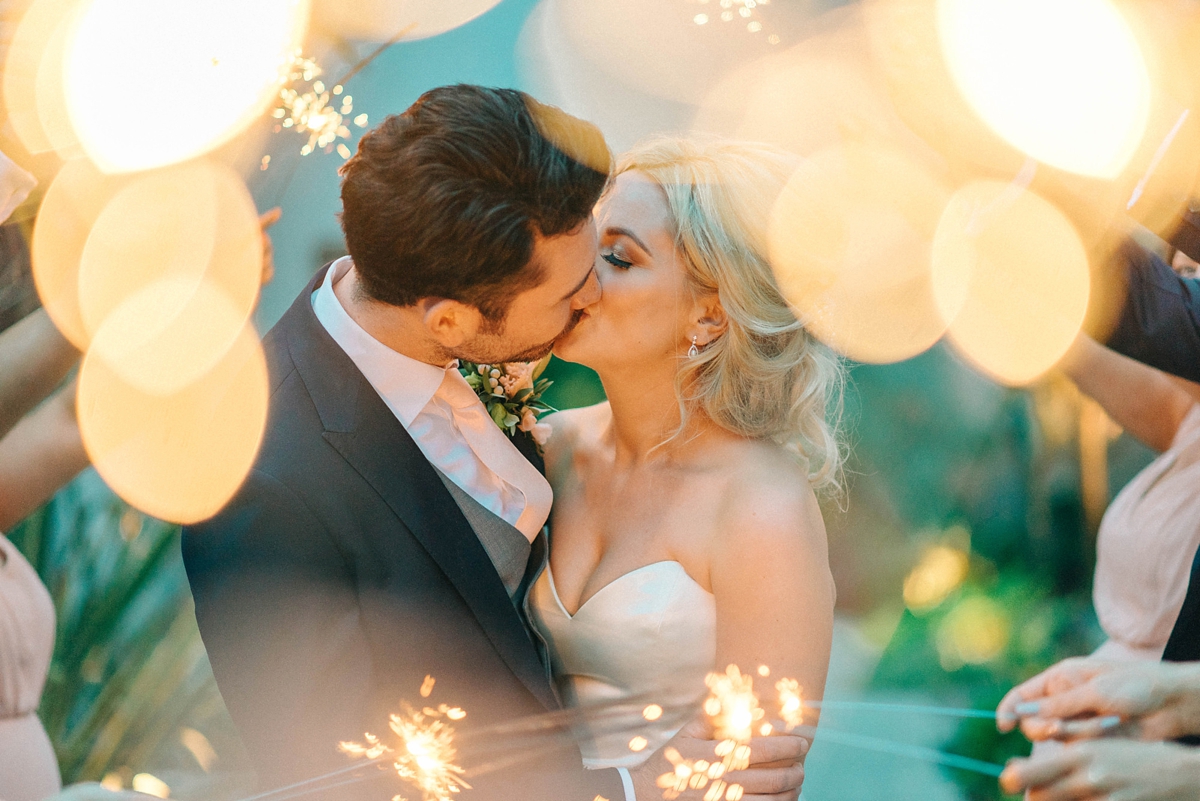 Huge thanks to Mark and Toni for sharing their gorgeous day and to Sarah-Jane Ethan for capturing it so beautifully.
I hope you're both enjoying the first few months of married life!
For more brides in Enzoani gowns, take a peek here– there are some absolute beauties.
Love, S x